The way that people use the internet is continually evolving.
A couple of decades ago, the web was reserved for number-crunching and business operations. Today, we're all constantly online, using the virtual environment to connect with friends, gather useful information, and entertain ourselves.
Among all that online activity, there's one critical tool that almost every individual relies on… the search engine.
The job of a search engine is to provide online users with the best responses to their queries. That's why Google uses about 200 ranking factors to determine which websites should appear for which search phrases.
Perhaps one of the most important factors of all is the context of your content. In a world where modern searchers want more than just a list of websites or pages that are "vaguely" related to what they're looking for, Google needs to go beyond primary keywords and phrases, to discover the meaning at the heart of your blogs, articles, and web pages.
Enter latent semantic indexing.
The LSI algorithm helps search engines to make more accurate decisions about where to rank content. The idea is that the synonyms and related terms around your primary keyword should provide the search engines with more detail on what you're writing about.
So, what is latent semantic indexing, and how can you use it in your SEO strategy?
That's what we're here to find out.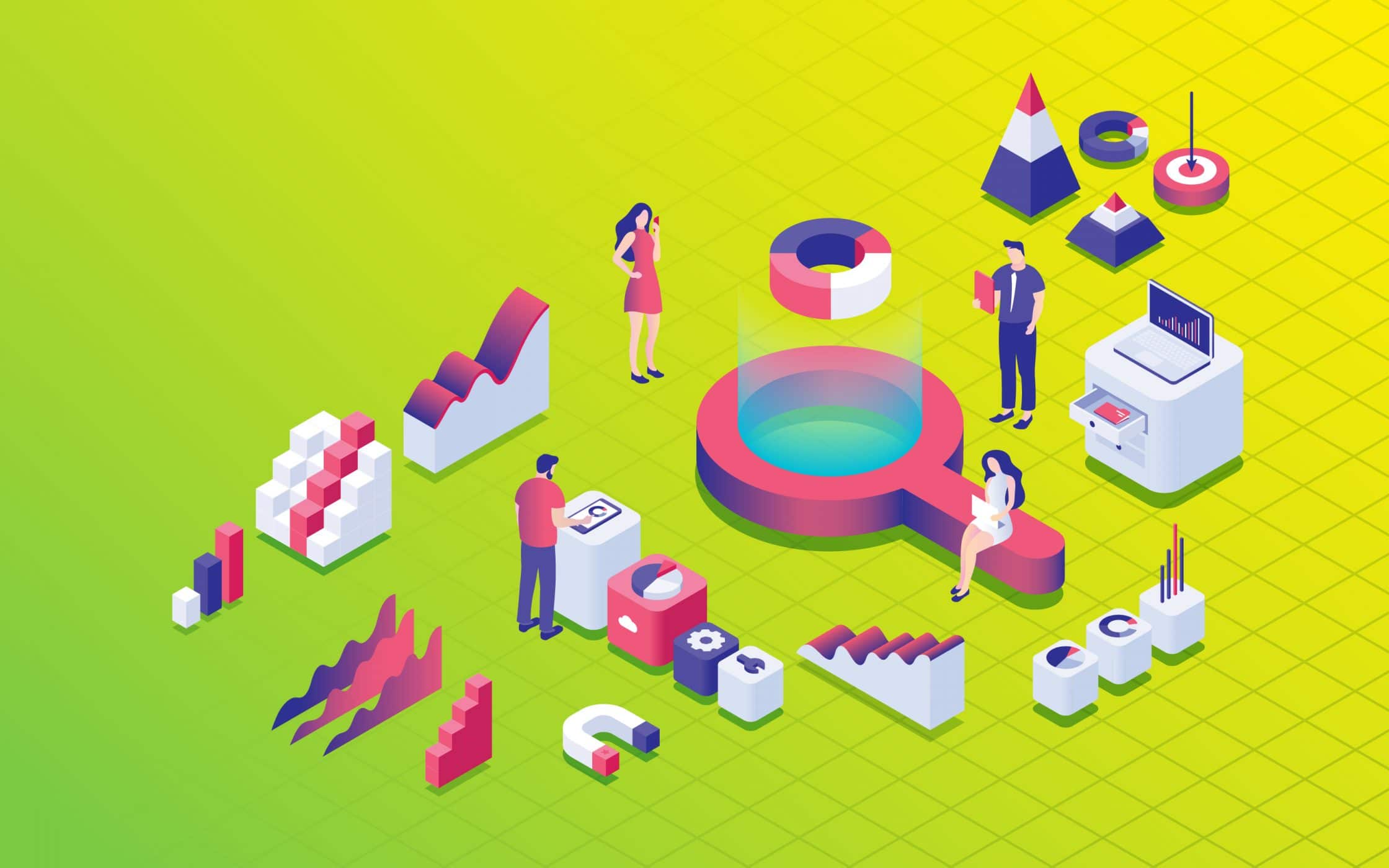 What is latent semantic indexing? The LSI algorithm
Throughout this latent semantic indexing tutorial, we plan on giving you all the information you need to answer the question: "What is latent semantic indexing, and how do I use my LSI keywords?"
The first thing you need to know is where the standard latent semantic indexing definition comes from. To begin with, LSI was a mathematical term used to refer to the way that data scientists use algorithms to connect different packages of data. Today, natural language processing services like Google's 'RankBrain', use LSI algorithms to identify relationships between words in your content.
For instance, an LSI algorithm might suggest that 'house' and 'home' are two related terms. Or it might form relationships between terms like 'Apple' and 'technology' to discover the context in a piece of context.
LSI is incredibly useful for the world of search engine optimisation because it helps Google to process information a lot like the human brain. With latent semantic indexing, search engines aren't just ranking pages based on how many instances they find of a specific keyword. Instead, they're choosing the pages that align best with their user's intent.
While content might be king for the marketing world, 'context' is what's crucial when it comes to SEO. We all know that the way someone says something can be just as telling as the words they use. For instance, when your friend tells you they 'hate' you because you just got a promotion at work, you know they're playful. LSI teaches search engines to make these same inferences.
As things like audio branding and verbal searching become more popular thanks to virtual assistants and AI, latent semantic indexing SEO becomes increasingly essential.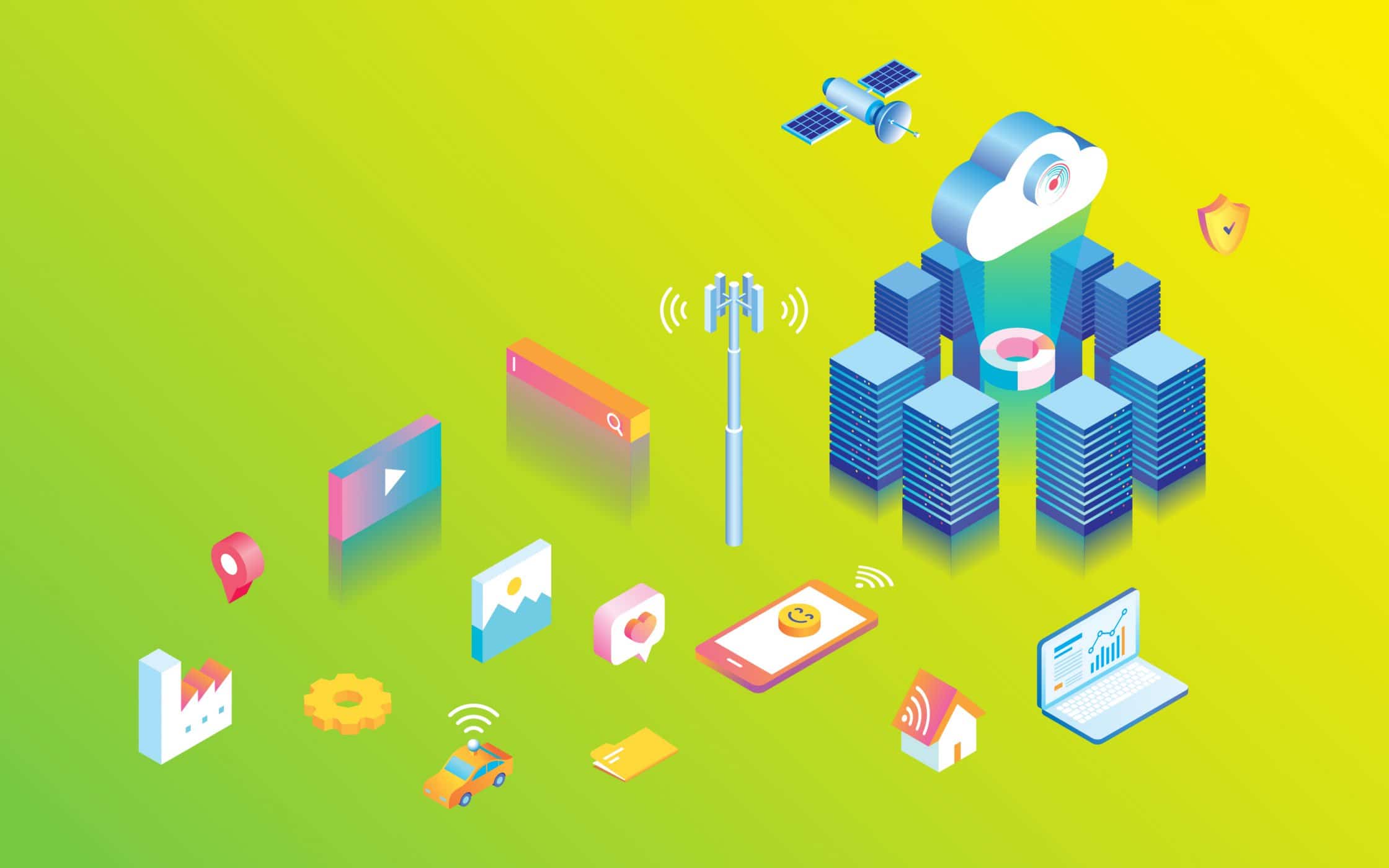 Latent semantic indexing, Google, and your SEO strategy
Now that you have a basic latent semantic indexing definition to work with, let's explore how your LSI strategy connects with your SEO campaign.
In the past, Google evaluated the relevancy of articles based on things like 'keyword density'. This meant that the more you used a particular keyword in an article, the better your rankings became. Unfortunately, this process of keyword stuffing quickly leads to content that was practically unreadable, and utterly useless.
To encourage a better standard of content with latent semantic indexing, Google began exploring the context in content, rather than just taking words at face value. Now, LSI keywords help Google to present more accurate results to users, based on what they're looking for.
For instance, if you create a webpage with the keyword 'Purple Rain', you could be talking about anything from the singer, Prince, the movie, 'Purple Rain', or even the cocktail. The more semantic terms you use alongside that initial keyword, the easier it will be to make sure that Google ranks you in the right places.
By choosing LSI keywords to go naturally alongside your fundamental keyword strategy, you not only make your content more valuable to your audience, but you also improve your search rankings too.
Importantly, there's no secret sauce or mathematic equation you need to learn before you can start benefiting from latent semantic indexing. Instead, all you need to do is write well, and focus on delivering useful, high-quality content to your audience. If you do that, then LSI will come naturally. However, it's worth being aware of the basics of latent semantic indexing, and what it means to your SEO campaigns.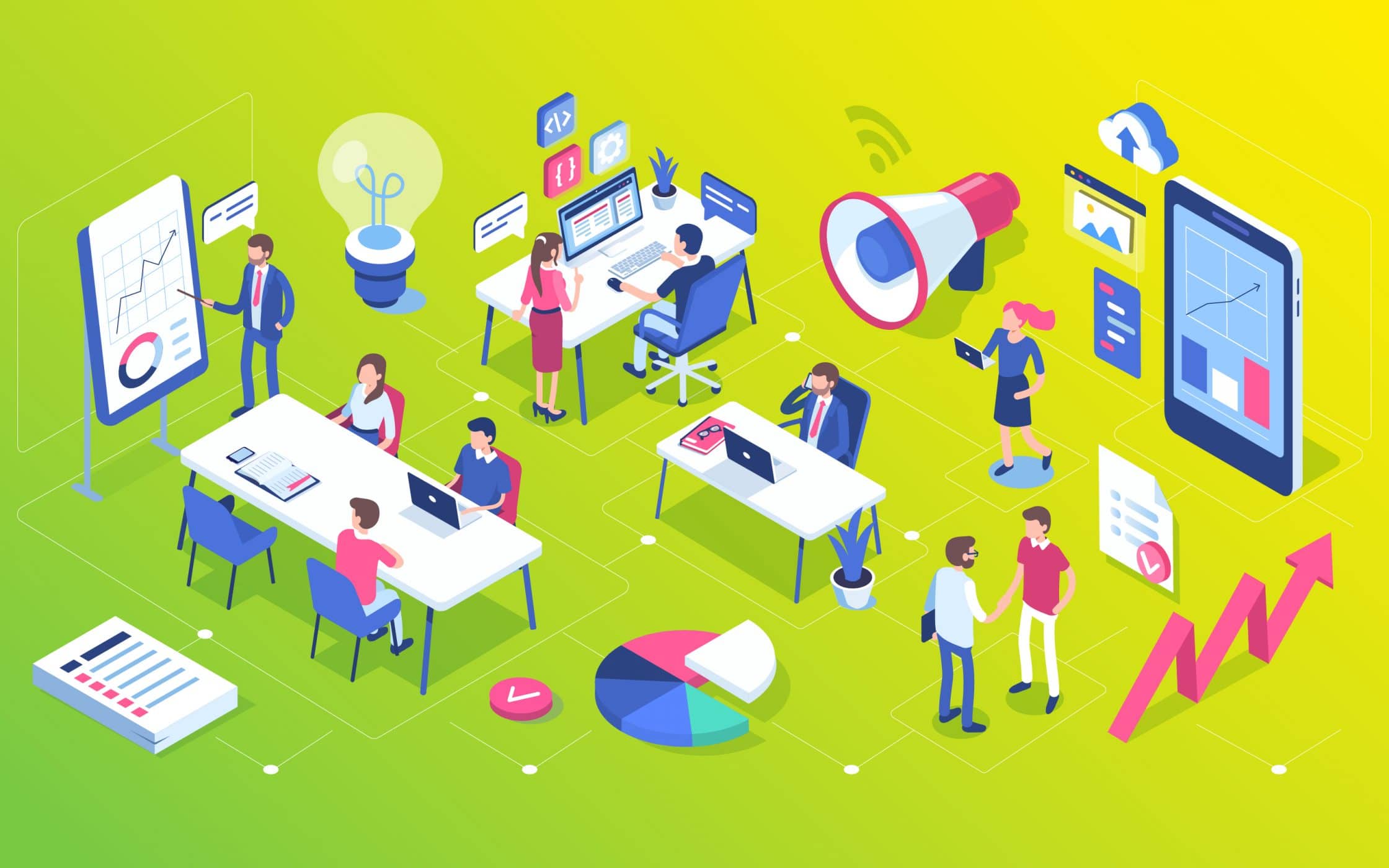 The benefits of latent semantic indexing
Latent semantic indexing was implemented in the SEO world as a direct response to lousy marketing and SEO strategies. In a world where all you needed to do to get to the top of the search rankings was cram as many keywords into your blogs as possible, finding relevant information was a nightmare.
A latent semantic indexing strategy ensures that you can place the right content in front of the right audience. It also means that you start to build genuine relationships with your customers through that content. After all, what's the point of a content marketing strategy that doesn't drive affirmative action from your customers?
Amending your SEO strategy to include LSI:
Improves your rankings: Search engines actively check for LSI keywords deciding where to index the context of your website. Using latent semantic indexing in your strategy means that you improve your chances of rising to the top of the SERPs for the right phrases.
Maintain your reputation: The quest for better SEO isn't just a race to the top of the SERPs. The reason that companies want to get high rankings is so that they can connect with their target audience. Using latent semantic indexing ensures that you deliver the most relevant and useful information to your customers, so they keep coming back for more.
Protect against penalties: Google is sick and tired of dealing with poor-quality content. If the things you post are spammy and irrelevant, then the search engines will quickly kick you down to the bottom of the pack. Latent semantic indexing SEO campaigns help you to avoid these penalties.
Increase engagement and ROI: When your audience sees that your content is relevant and designed to serve their needs, their involvement automatically increases. This means reduced bounce rates on your pages, and less marketing budget wasted on appealing to the wrong kind of customer. It makes sure that when you're targeting keywords, you're getting the most relevant traffic back in return. That means more significant returns on your investment.
So, how do start developing your own latent semantic indexing strategy? Like many things in SEO, it all starts with finding the right keywords.
How to find LSI keywords for latent semantic indexing SEO
Just because old-fashioned SEO strategies like keyword stuffing are out-of-date, doesn't mean that you don't need to work on your keyword strategy. Latent semantic indexing relies on your ability to place the right terms near your primary keywords and phrases.
The good news is that most of the time, this is a natural part of good writing. To avoid being repetitive within our content, many writers use a selection of different synonyms and related terms throughout their content. However, to help you get the best selection of LSI keywords into your campaigns, there are a few things you can do.
To start with, let's look at how you can find the LSI keywords you need.
1. Start with the search engines
Typically, the best way to discover LSI keywords is to use your primary keyword in Google. Don't press enter, just enter the term you're interested in, such as 'Apple'.
The Google search algorithm will naturally suggest additional popular queries that might be connected to whatever it is you're writing about.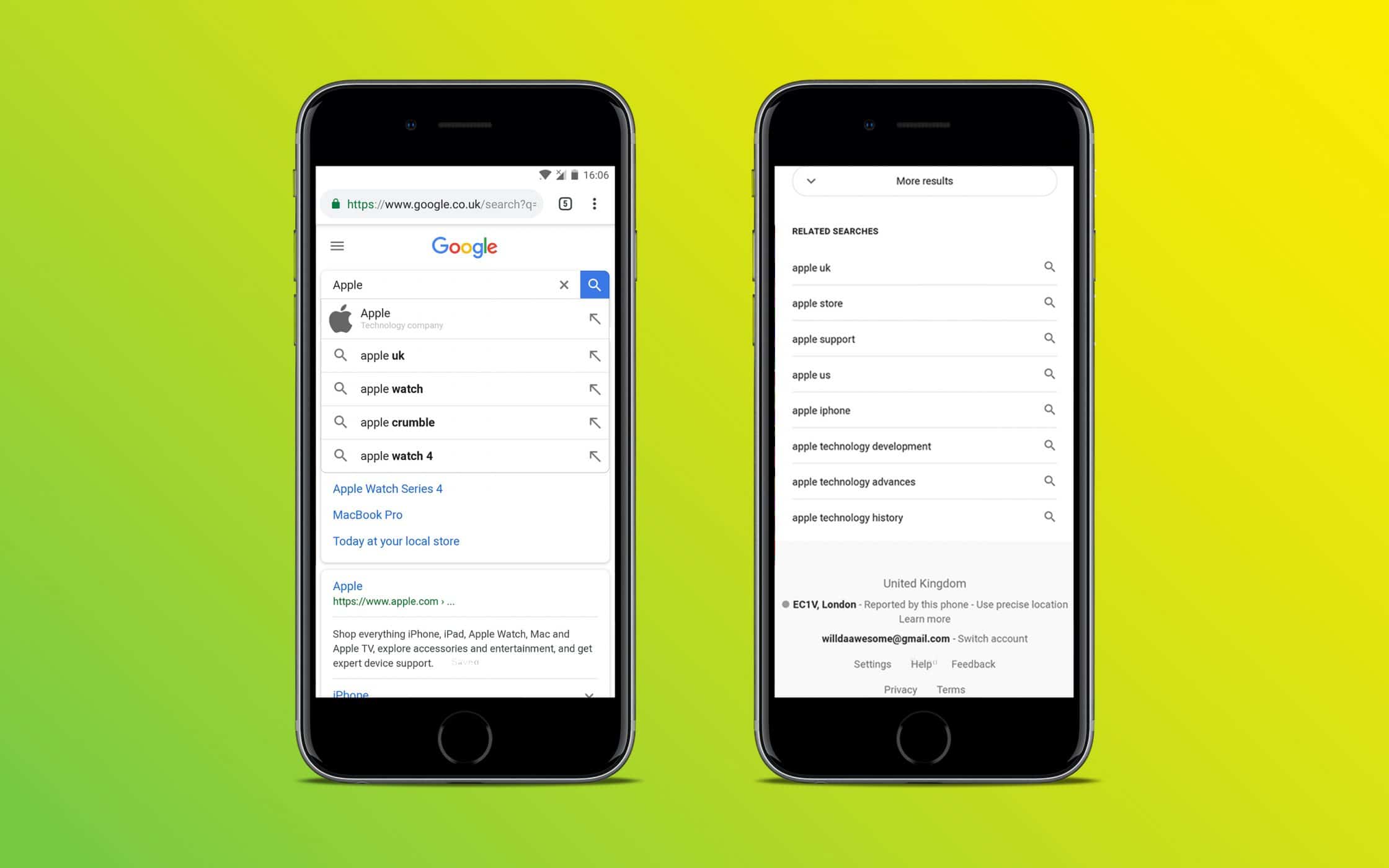 A great way to get a more refined selection of latent semantic indexing keyword options is to search for your primary term and add a critical defining term next to it. For instance, if we were writing information about Apple computers, we might look for 'Apple Technology'. Head to the bottom of the search pages, and you'll find terms 'related' to your semantic phrase.
All of these phrases can add further context and searchability to your keyword strategy. This method is fantastic because it automatically reveals what Google automatically associates with your primary keywords. Additionally, it's 100% free so that it won't eat into your marketing budget.
2. Try the Google keyword planner tool
There are plenty of other sources available that you can use to work on your latent semantic indexing SEO. For instance, if you have Google Ads (most online businesses do), you can use the Keyword Planner Tool. This tool is specifically designed to help you reach the right customers using the proper selection of keywords.
All you need to do is add your primary term to the query box in the planner tool, and click on the button that says, 'get ideas'. For instance, say your main keyword was 'aviator'. The keyword planner tool might show something like this:
The great thing about the Google Ads tool is that it also helps you to see how competitive each term is so that you can adjust your strategy accordingly.
3. Consider the LSI keyword generator tool
If you want to get straight to the heart of your latent semantic indexing strategy with Google, then you could always try using a service specifically designed for finding LSI keywords. There used to be only a handful of these available on the web. However, as companies have begun to discover the importance of adding context to their content, the number of LSI graphs and generators out there has skyrocketed.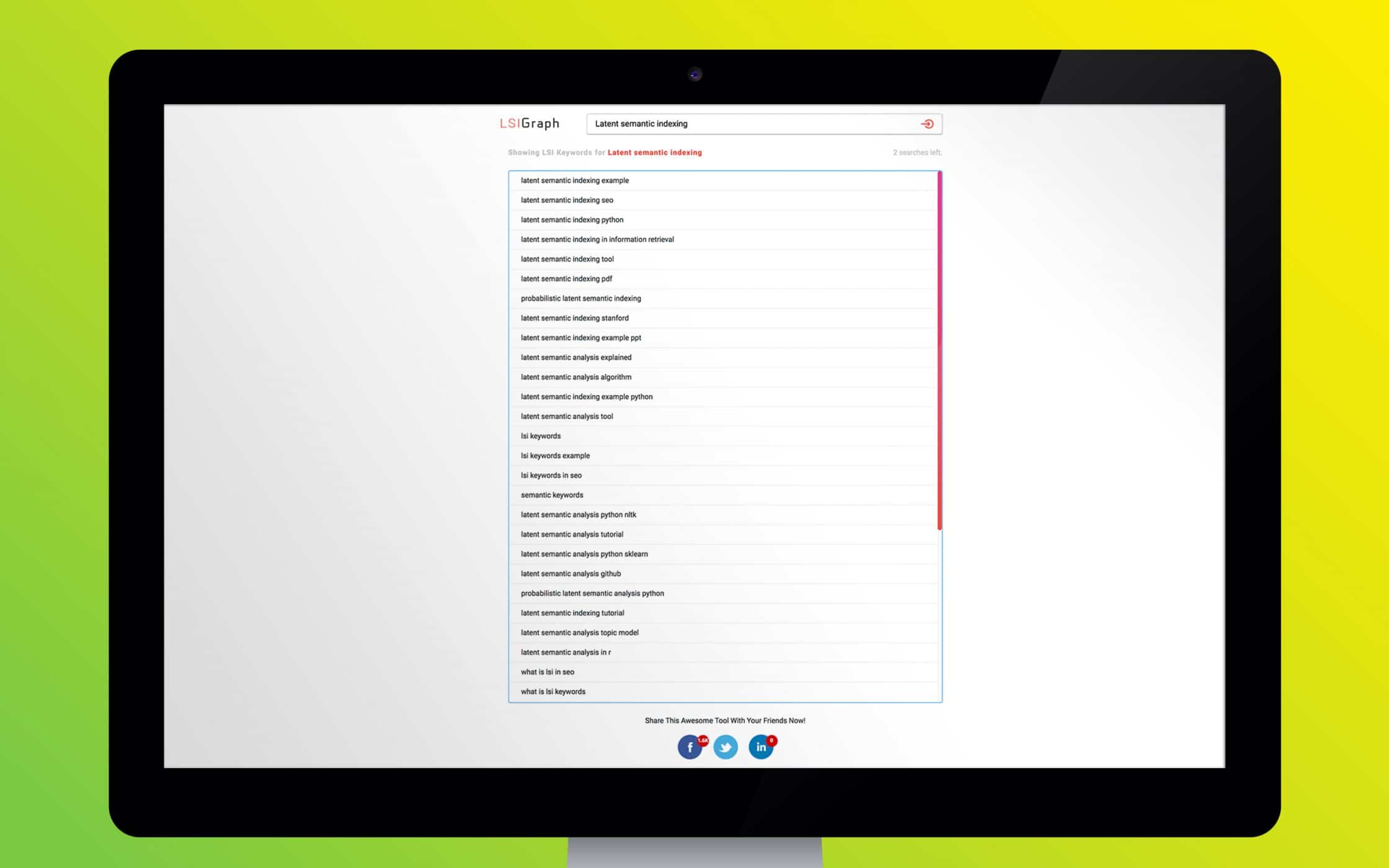 One common option is the LSI Graph/ LSI Keyword Generator. All you need to do to use this system is to add a relevant term into the search bar, and you can generate a wide range of related keywords.
If you find any keywords that you're interested in exploring further, you can click on them, and the LSI graph will generate another search.
4. Listen to your market
Finally, remember that learning how to use latent semantic indexing isn't just about figuring out how you can manipulate the search engines. The best SEO strategies put the customer first, and the search engine bots second. Latent semantic indexing is all about making sure that you use the right, relevant terms to give depth to your content.
When searching for LSI keywords for your campaign, start by thinking about what your customers use to search for you. Check the results on your SEO tracking tools and find out what people are searching for when they look for you and your competitors. A tool like SEMRush can help with this. All you need to do is enter the URL of a major competitor into the search, and you can find the LSI keywords they're ranking for.
You can also check out the hashtags people use when referring to your brand or product. Head to Twitter and search for your brand name.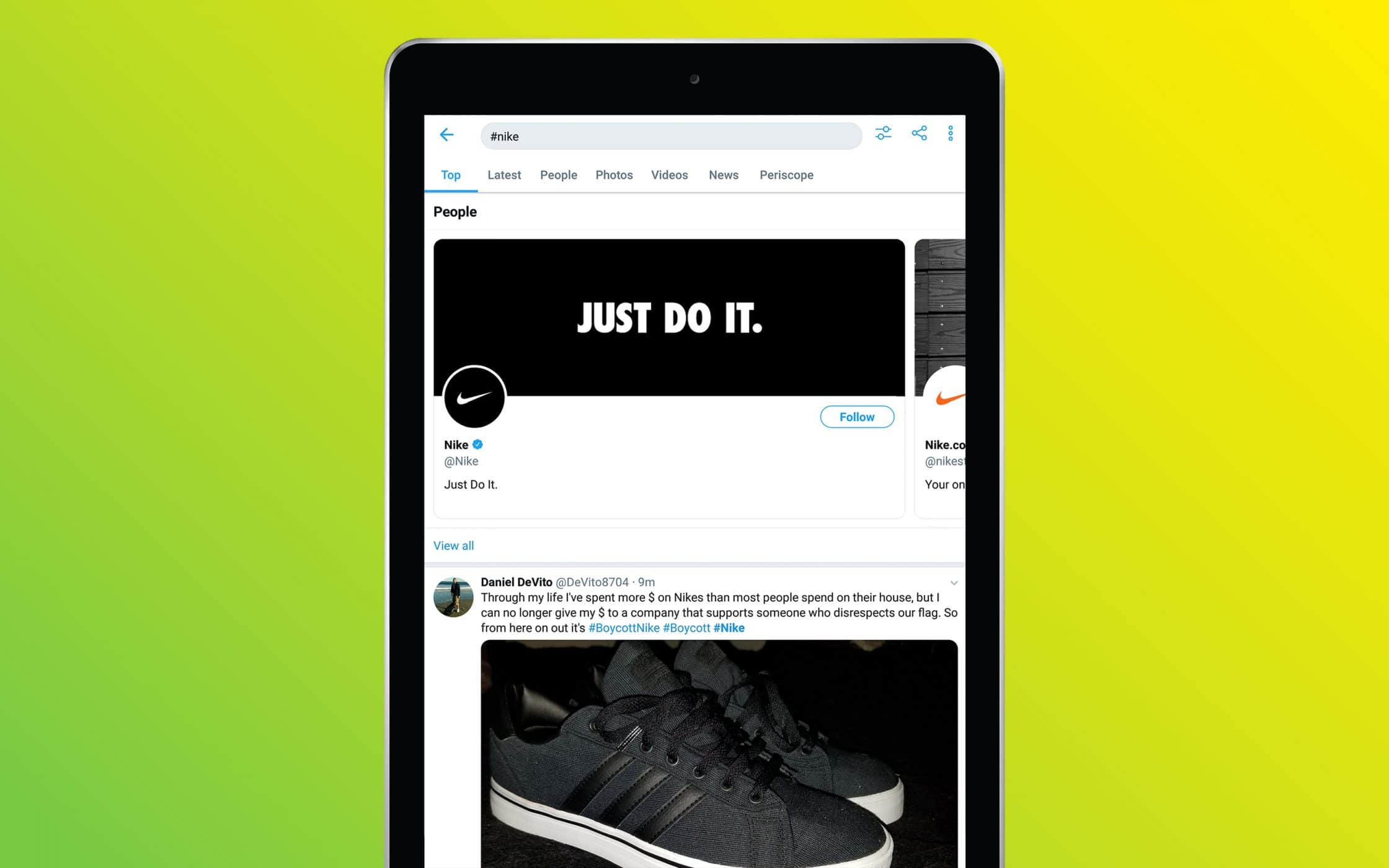 Creating context with an LSI strategy
By the time you've finished exploring, you should have a pretty extensive list of LSI keywords to add to your latent semantic indexing strategy. Of course, since we want this to be a complete latent semantic indexing tutorial, we're not going to leave it there. We're also going to show you what you need to do to make the most of those keywords and phrases.
Before you begin embedding new words into your marketing strategy, it's vital to narrow down the list and make sure you're having the right impact on both your brand image and your audience. Here are a few ways to do that.
1. Discover the impact of intent
Latent semantic indexing is vital because it addresses the 'intent' of your customers. Your LSI keywords should be there to answer any questions your visitors have about your primary keyword. For instance, if someone sees an article about the keyword 'aviator' on Google, they'll want to know if that piece is about 'The Aviator' the movie, Aviator sunglasses, or flying experts.
When choosing the right keywords for your latent semantic indexing SEO, think about the different types of intent a standard online user might have. For instance:
Informational intent: When someone's merely searching for information. For example, they might want to know what the movie 'The Aviator' is about. In that case, your terms would be connected to basic questions like "What is The Aviator," or "is The Aviator a movie?"
Navigational intent: This is a more specific query. For instance, if you want to appeal to navigational intent, you might answer questions like "When was The Aviator made?" or "who was the producer of The Aviator?"
Transactional intent: To appeal to transactional intent, you'll need to connect with people further down the sales funnel. If you're trying to sell something in your article, you might use LSI keywords like: "Buy Aviators", or "Where to buy Aviator sunglasses."
Ultimately, the key is making sure that your LSI keywords match or answer the questions your customers have.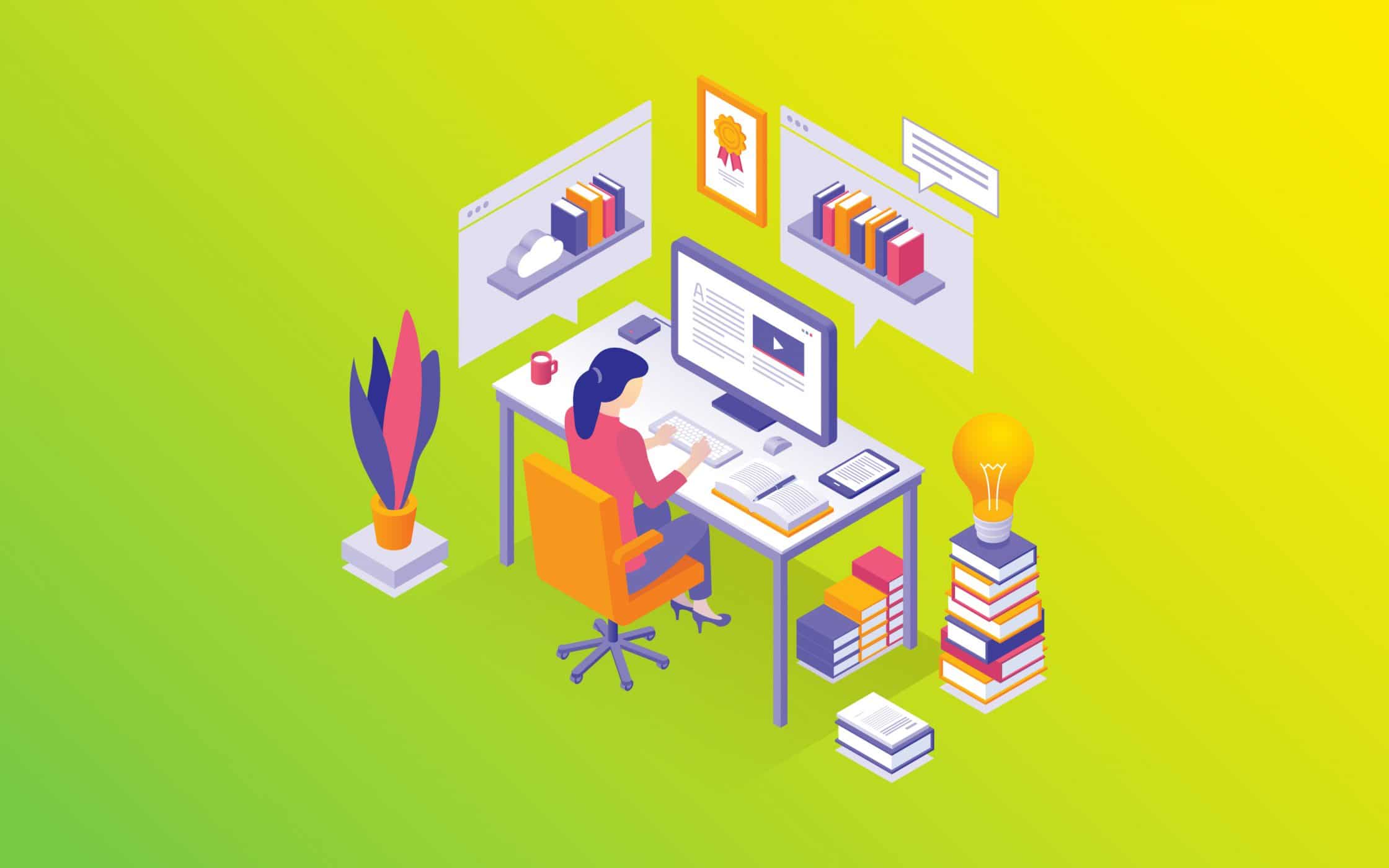 2. Stay focused on quality content
When you have a list of LSI keywords in front of you, it's easy to get distracted by the ones with the highest search volume or the most competitive performance. However, the aim of latent semantic indexing isn't to attract as many people to your website as possible – it's to make sure that the content you create is as relevant as possible to the people who find it.
Focus on terms that are relevant to the point you're trying to make. By writing content designed to keep your customers informed and engaged, you'll find that you use the right LSI phrases naturally. Effective latent semantic indexing requires writers to keep the needs of the search engines in mind and think about how they can make their posts as contextual as possible.
However, as with all content, your primary focus must always be your target audience. Make sure you:
Understand your audience and write in the language that they prefer to use. If your customers use slang and informal messages, you should too!
Use plenty of synonyms and related terms throughout your content to mix it up and make it more engaging.
Stop counting the keywords and start focusing on things like great grammar, and useful information.
3. Place your LSI keywords carefully
Once you choose the terms that are appropriate your latent semantic indexing strategy, make sure that you don't fall into old habits. This means not stuffing your content full of the terms and phrases you choose. Re-read the material once your keywords are added and remove anything that doesn't sound natural.
Additionally, before you close the book on your marketing campaign, make sure that you've placed the keywords and phrases throughout your content as carefully as possible for latent semantic indexing. Everything needs to make sense to the search engines, just as it should make plenty of sense to your target audience.
Forget useless rules like trying to add a keyword in every paragraph or counting the 'density' of specific keywords. Instead, focus on the flow and structure of your content. Look for chances to include LSI keywords in meta descriptions, title tags and subheadings to help them stand out to Google's search bots, but don't force it. Remember to use other semantic search strategies in your content too, to give your content as much depth as possible.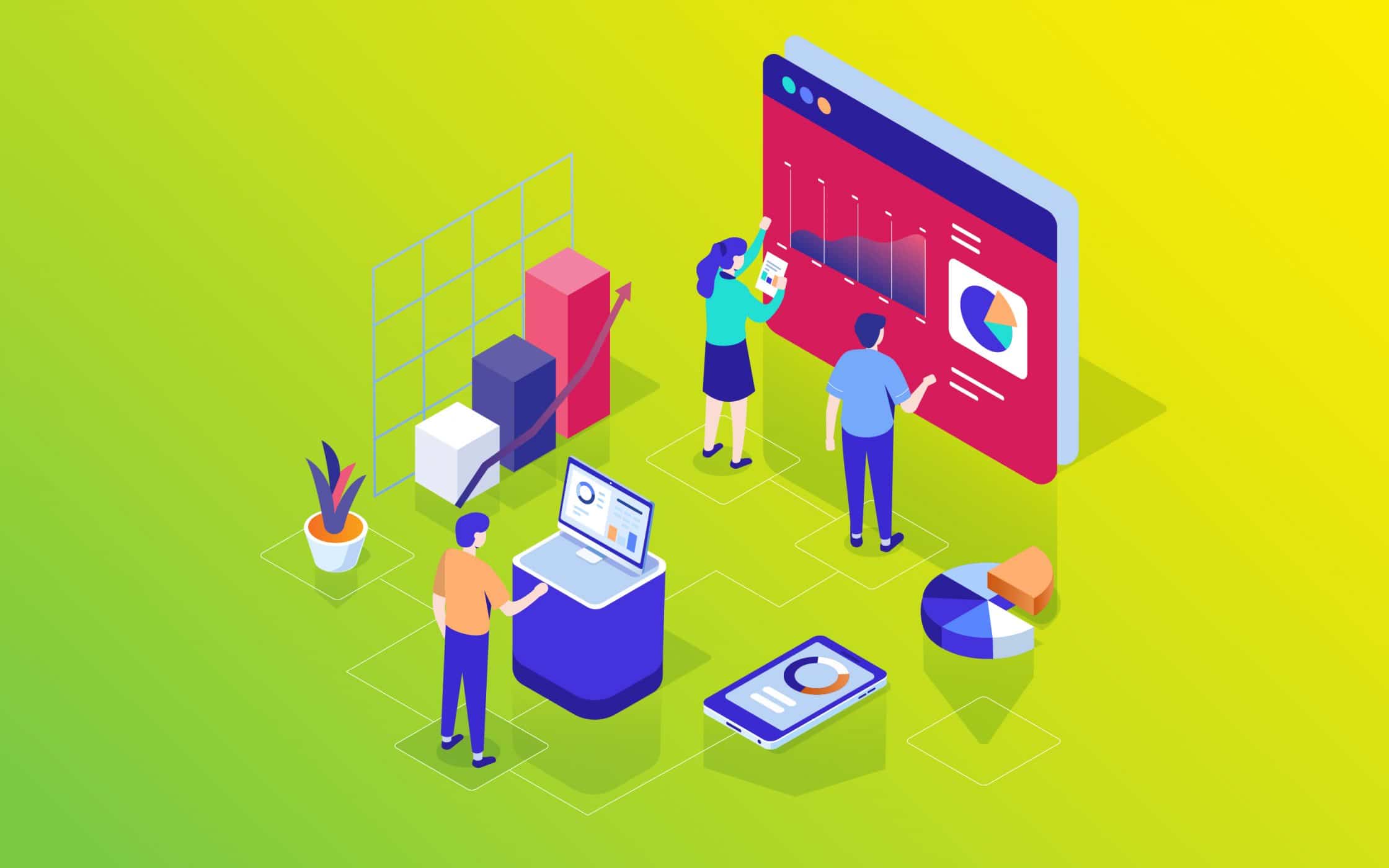 Latent semantic indexing: Tools for search engine success
Latent semantic indexing is just one part of a complete SEO strategy for the modern digital world. Although your keywords aren't the only essential element of building a successful online presence, the strategies you use will dictate how easy it is for you to increase the amount of organic traffic that comes to your website.
Using LSI keywords alongside your primary keywords helps you to avoid dangerous practices like keyword stuffing, without ignoring the needs of the search engines entirely. It means that you can write both for the expectations of your audiences, and for the demands of a search engine that's trying to understand the nature of your writing.
Although there's some debate about how useful LSI keywords and latent semantic indexing are from an SEO perspective, it's safe to say that content with context is more valuable than any vague article on your site. It's not about muddying the waters of your content with endless systems but providing as much clarity as possible.
Perhaps the best thing you can do for your latent semantic indexing strategy, is focus on good, informative and in-depth writing that adds relevant related terms and synonyms to your content naturally. After all, Google implemented LSI for the strict purpose of pushing people to create compelling, high-quality content.
If you maintain a focus on creating quality for your readers, then it's safe to say that you'll stay in the search engine's good books too.
If you enjoyed this article, you might enjoy these too:
— Find time to be social! Strategising your social media schedule
— Sensational SEO: Adding short tail keywords to your campaigns
— Sowing the seeds of success with an evergreen content strategy
— Sensational SEO: Leveraging the benefits of long tail keywords