Time to get social?
In today's highly-connected world, social media is the ultimate way for a business to connect with their audience.
A solid presence on the right social network – whether it's Facebook, Twitter, or LinkedIn, is an incredible way to boost your credibility, strengthen connections with your target market, and even make additional sales. You can use LinkedIn to establish thought leadership, Twitter to drive traffic, or Facebook to enthuse your followers. The one thing you can't do is take a "set it and forget it" approach to social media marketing.
Social media isn't just about turning up on the right channels. If you want your campaign to work, then you need to connect with people, post great content, and maintain a community. You may check some of the private Instagram profiles who are in the top positions and certainly maintain a relationship with their community.
Unfortunately, studies show that the vast majority of brands (95%) are stuck in "broadcast" mode. In other words, they're just speaking "at" their audience, rather than communicating with them. This unfortunate statistic is backed by an analysis of 85 Fortune 1000 companies, which found that only 2% of brands consistently respond to user posts.
So, how can you start mastering the "social," part of social media?
Easy, all you need is a schedule.
Mastering social media management: Why you need a schedule
Most companies thrive because they follow a schedule.
As a business owner, you might start every day with a to-do list as long as your arm. You tick off each task as you go, starting with the most important chores, and this ensures that you hit your deadlines. The same strategy works for social media marketing.
A social media schedule helps you to stay on top of your social strategy so that you can consistently engage with your audience, earn their loyalty and drive better results. Learning how to optimise your social media posting schedule not only saves you time and money – it also improves your brand potential too. After all, the better your activity on the right social channels, the more likely you are to boost brand awareness and recognition.
While there are a few complex nuances involved with social media management, the right social media scheduling tools, and a little careful planning should make you a pro in no time. Here are just some of the benefits of launching a social media scheduling strategy:
1. Reach the right people at the right time
Whether you're connecting with a specific local audience, or you want to communicate with customers around the world, a social media schedule ensures that you're posting when your customers are most likely to see your content. You can use your social media schedule template to create content plans, adjust your strategy for certain demographics, and even segment your posts to get the right results – similarly to how you'd boost your email marketing campaign.
2. Deliver the best content
Content is king in the digital world. With a social media schedule, you can ensure that you're posting the best content at the right times, to meet your online goals. For instance, you could schedule specific shares around a product launch or a company update or map out your schedule with teaser posts to generate excitement for an upcoming announcement. You can even automate your posts so that content continues to go out when no-one's around to post it.
3. Ensure brand consistency
Of course, a social media schedule also means that you can create a more consistent presence for your brand online. Just like maintaining the same brand voice across multiple channels will help with your credibility, posting at the same times and frequency levels each week shows your audience they can rely on you. The more consistent you are, the more trustworthy your business becomes.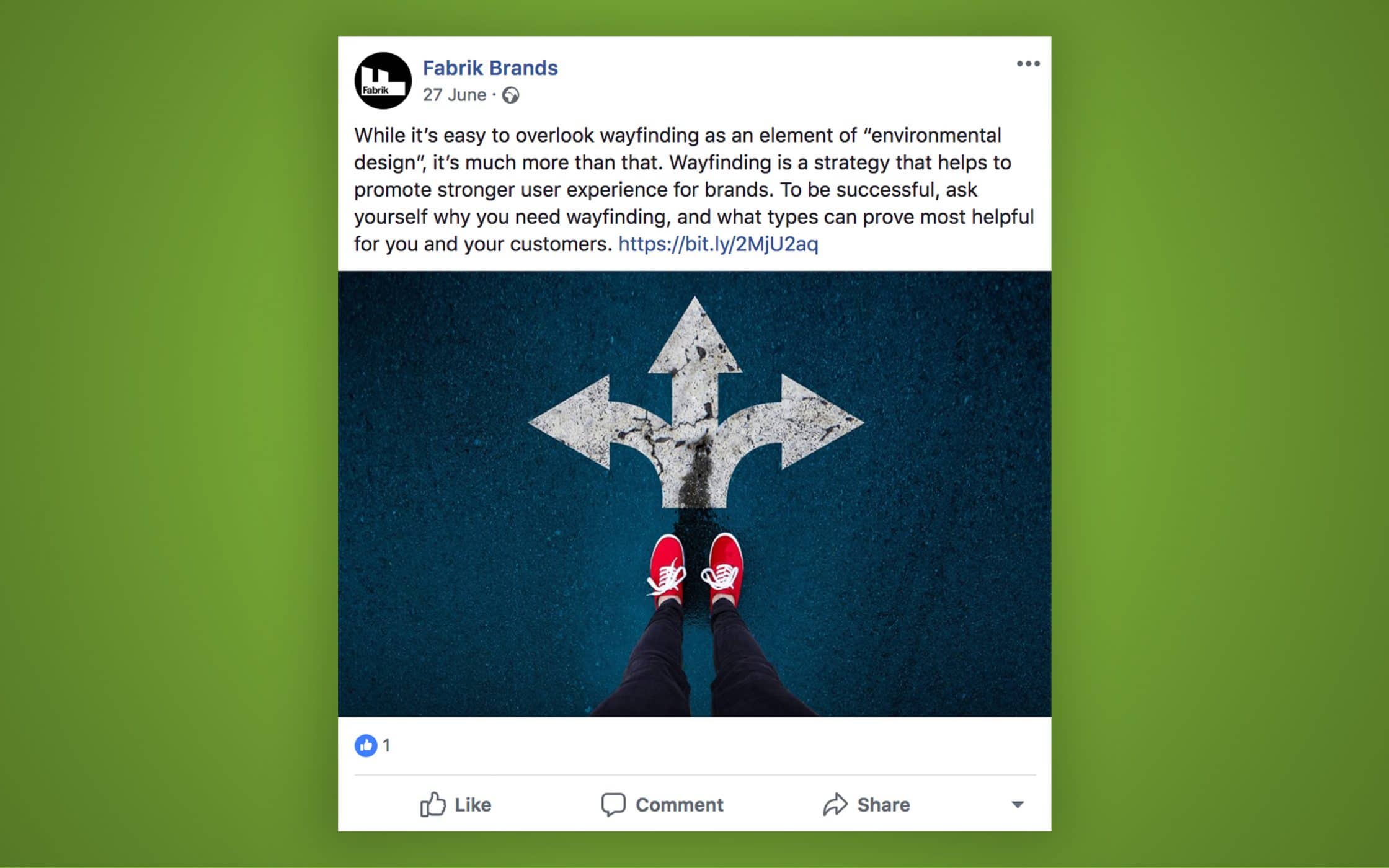 Social media management: How to start your social strategy
With 2.3 billion active users on social media, most companies already know how advantageous a social plan can be. A social media scheduling strategy is important because many of those users are spread out across different geographical borders and time zones.
Even if you focus all your marketing efforts on a particular country or city, every person has their own unique schedule. This means that not all of your users will necessarily be checking their feeds at the same time. The only way to make sure your message comes through loud and clear is to carve a regular spot for yourself in your customer's daily routine.
While there's no one-size-fits-all social media schedule template that will work for all businesses, the following advice will help you to get started.
1. Remember that every network is different
First things first, there are numerous social media platforms out there, and the ones you use will have a direct impact on your posting schedule.
People expect different things from different social channels. For instance, while a social media schedule for LinkedIn might involve posting a long-form article once a week, a plan for Snapchat would probably involve a range of simpler, visual posts. Here's a quick overview of how you might need to adjust your social media posting schedule for each channel:
Snapchat: 60% of Snapchat users in the US are 24 or younger, and they consume about 30 minutes of content each day. Design content that's primed for a modern audience, with fun filters and easy-to-consume images.
Facebook: The biggest demographic of Facebook users are women and men between the ages of 25 and 54. They're looking for quality content that isn't too complicated. Competitions and polls may be a good option here. Facebook Live is a particularly popular choice for modern brands.
Instagram: Similarly to SnapChat, Instagram is a visual channel aimed at image-focused brands. 59% of users on Instagram check the platform every day, so a regular posting strategy (a few posts per day) may be a good choice here.
LinkedIn: A highly professional network focused on industry-based news and career updates, LinkedIn is a great place to share small articles and insights from your organisation. Use it as a method of developing your industry authority.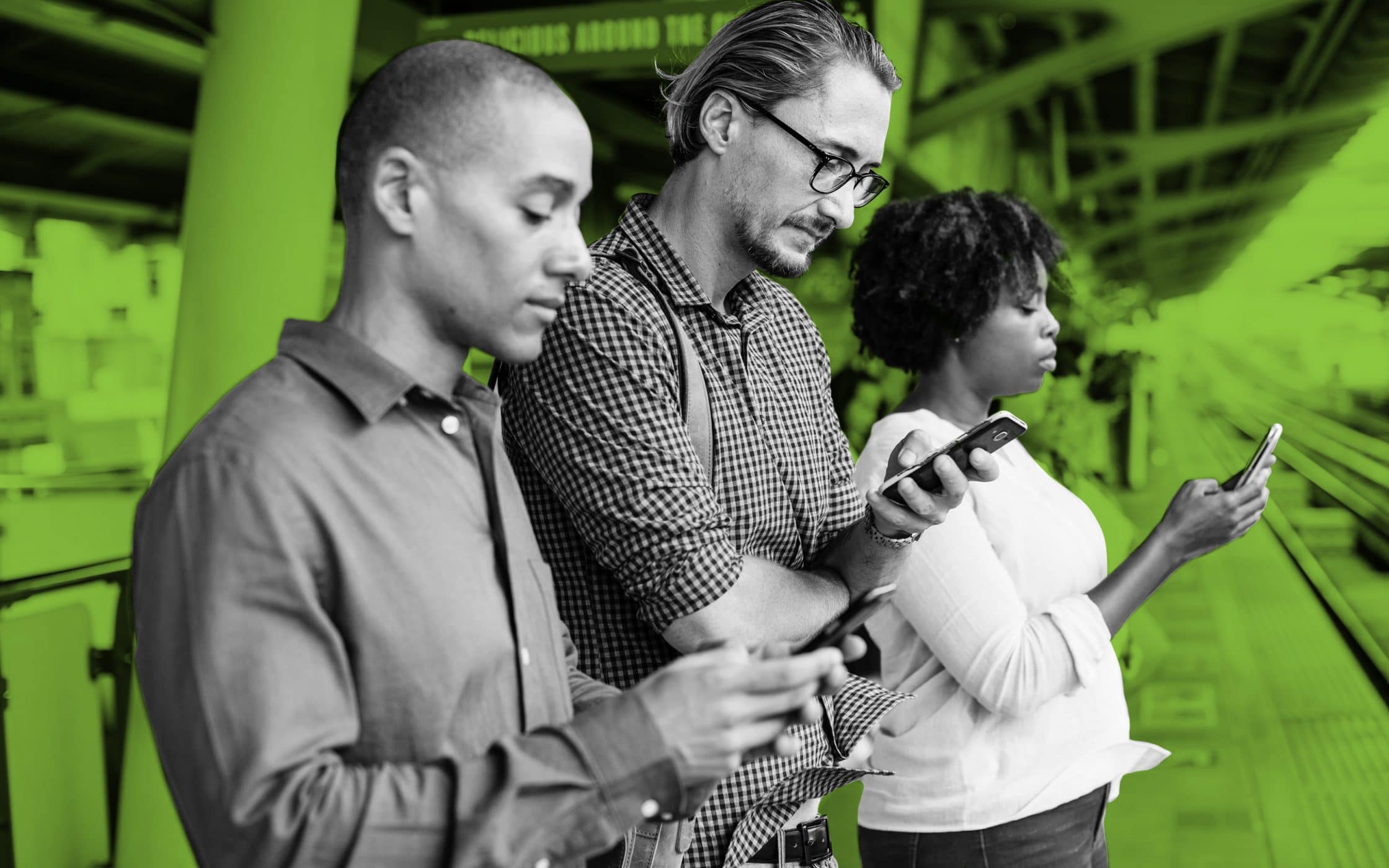 2. Don't just guess
If you're not using data to design your social media schedule, then you might be doing it wrong. Today's customers expect highly-personalised posts from their favourite brands. That means that your promotional strategies will work better if you use analytics to inform them.
Look at your user personas, or gather information from your sales data, existing marketing strategies, and email subscriber list. The more you know about your audience, the more you can adjust your posting strategy to suit their preferences and habits. You can even use in-built social media tools like the Facebook preferred audience section to target ads at specific demographics.
As you continue to use your social media scheduling strategy, remember to track your results so you can optimise your future campaigns. There are plenty of social media scheduling tools out there that can manage this information for you.
3. Know what kind of content you're going to publish
Your target audience and the social channel you choose aren't the only factors affecting the best times to post on social media. The type of content you want to produce will also play a part. For instance:
User-generated content: You can post user-generated content like reviews, video testimonials, and even interviews a little more sporadically than the rest of your content. Your audience won't expect declarations of adoration from your ambassadors to follow your standard schedule.
Industry news: If you want to create a cutting-edge brand for your company with regular news updates, then you'll need to take to social media more frequently than most. Publish breaking information as and when it happens as much as possible.
Everyday content: Behind-the-scenes content showing customers around your office, links to company podcasts or blogs, and information about upcoming events can all follow a more structured schedule.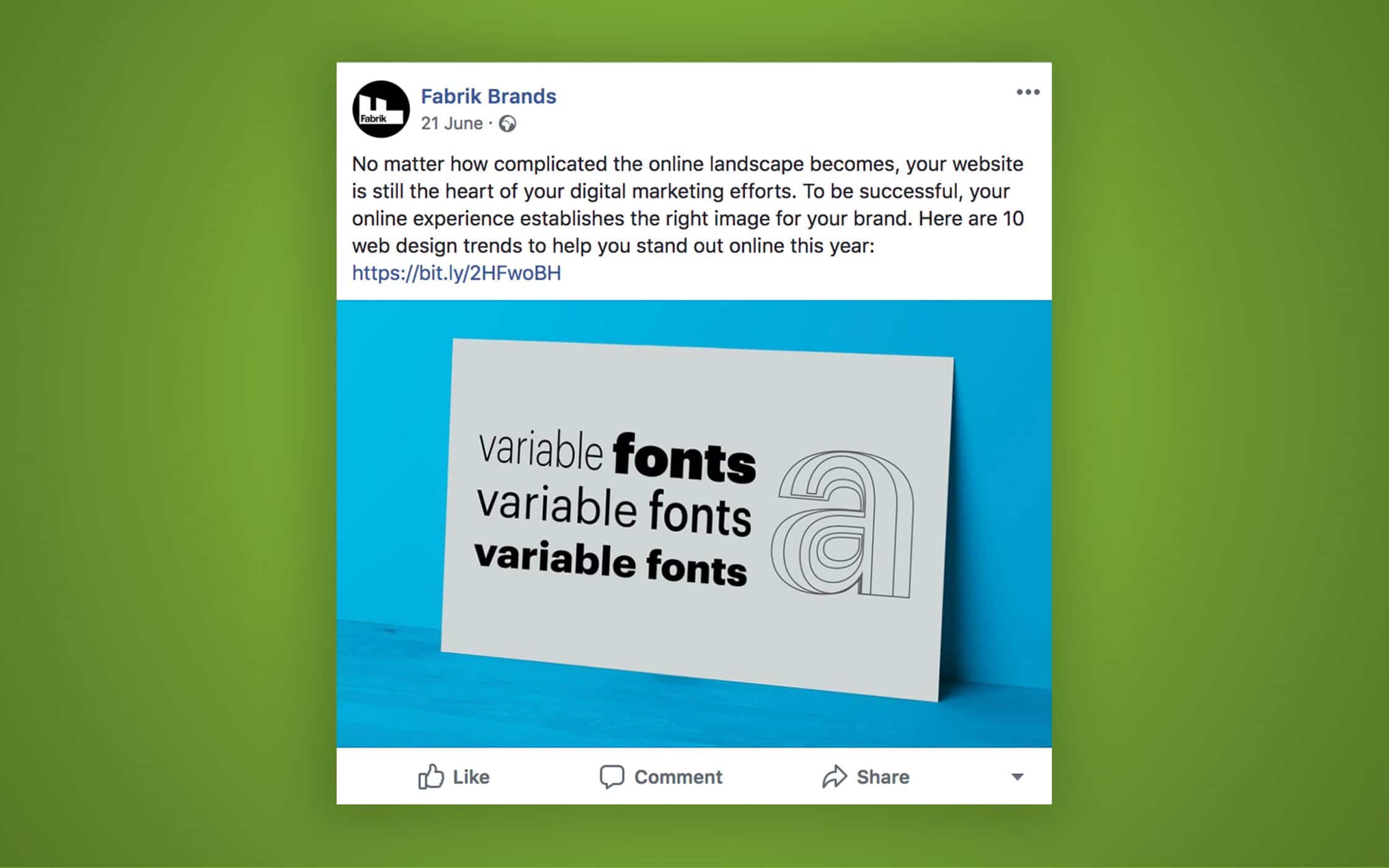 What are the best times to post on social media?
Creating a social media scheduling strategy isn't easy.
Not only do you need to figure out what works for your audience and marketing campaigns, but you may need to cover multiple channels too. The average internet user has around 7.6 social profiles today.
While arguments over the best time to post on social media abound, we can make a few assumptions based on a handful of studies. Let's take a look at just some of the latest findings, to help you enhance your social media posting schedule.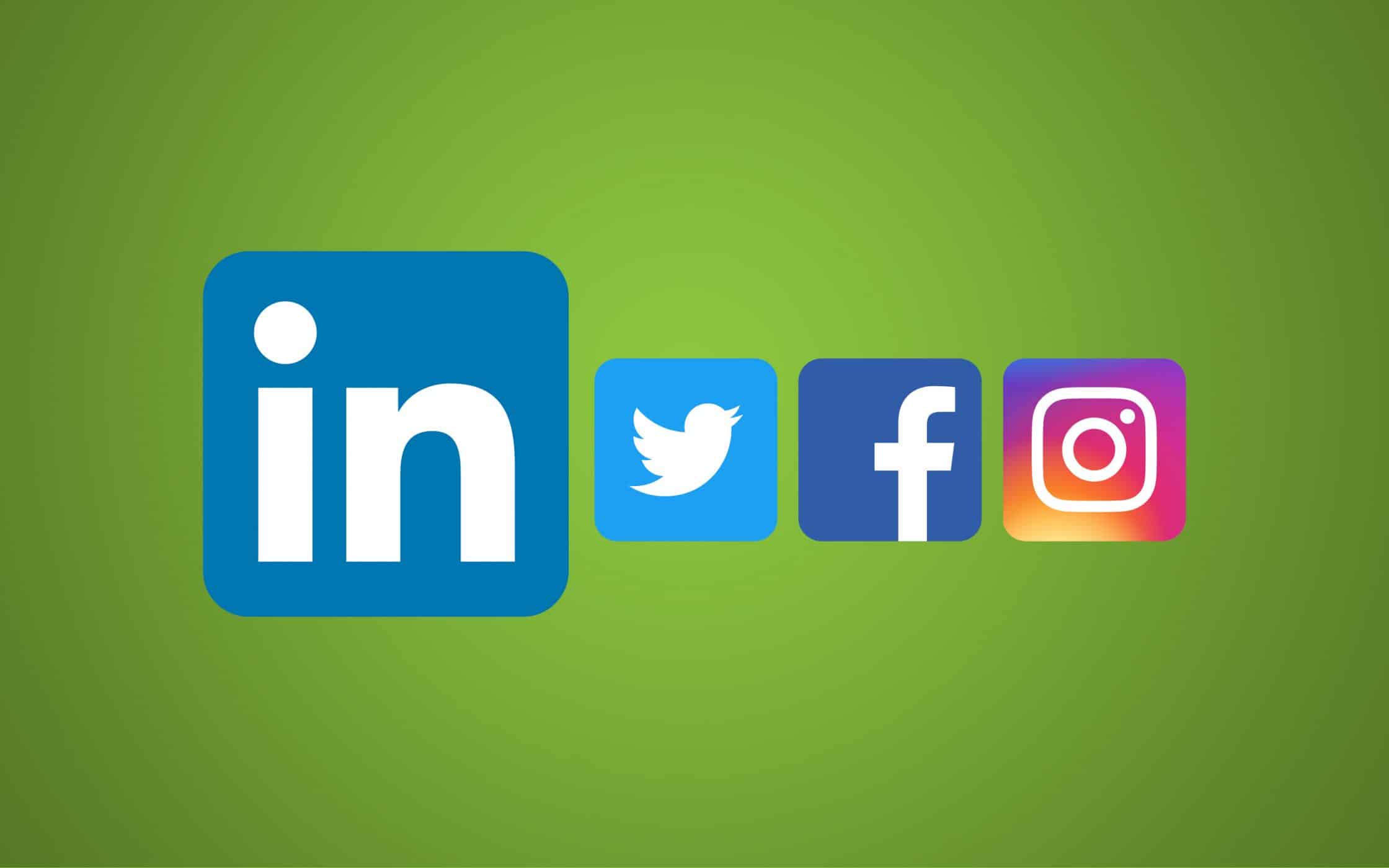 The best time to post on LinkedIn
As mentioned above, LinkedIn is a professional network designed for industry experts. Interestingly, around 50% of LinkedIn users, access the channel on their mobile phone, which means they can connect with your brand any time, anywhere they choose.
LinkedIn users don't see the platform as a way to find entertainment or waste time. LinkedIn helps today's experts to network, connect with industry peers, and even find their next job. Because people see LinkedIn as a career-focused activity, many check their feeds as part of their typical office schedule, so 9-to-5 between Monday and Friday
In fact, a study on 14 million users found that most people avoid logging into LinkedIn on the weekend, or after 10 pm. Perhaps this has something to do with our quest for work/life balance. Between 10 am and 11 am on a Tuesday is widely regarded as the best time to post on LinkedIn.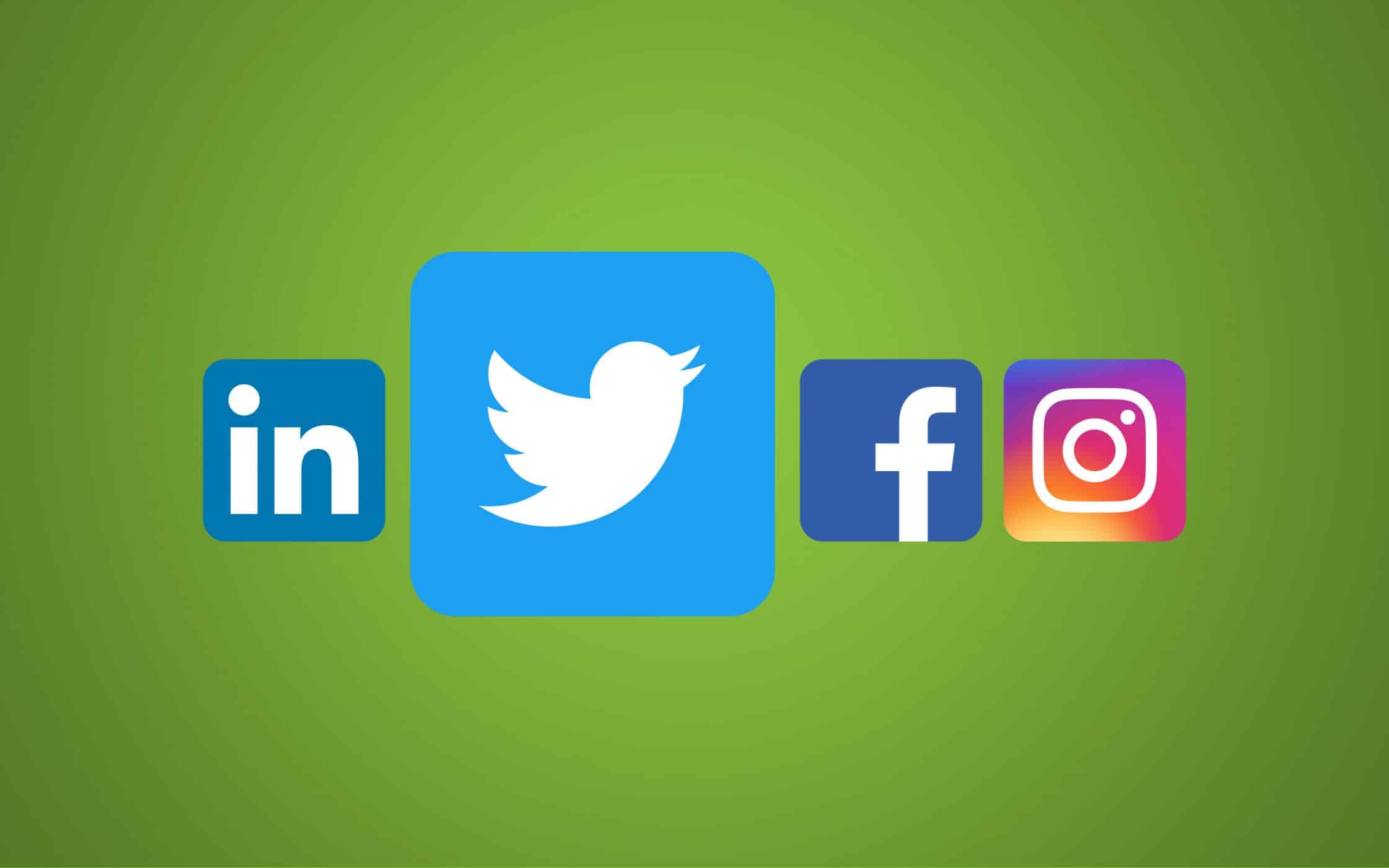 The best time to post on Twitter
If we look at the demographics of Twitter users, we find that many people have begun to use the platform as a kind of news forum. This is where people go to get the latest information about everything from politics to celebrities and business scandals. Part of the reason for this is that politicians and press experts are notoriously active on Twitter.
In general, aggregate data suggests that the best time to post on Twitter is at 3pm between Monday and Friday. However, that recommendation may change depending on the nature of your business. If you're a B2B brand, then weekday posts could earn you 14% more engagement. On the other hand, if you're a B2C company, then weekends are a better bet.
The best time to post on Twitter is when your customers are most likely to be looking for trending news.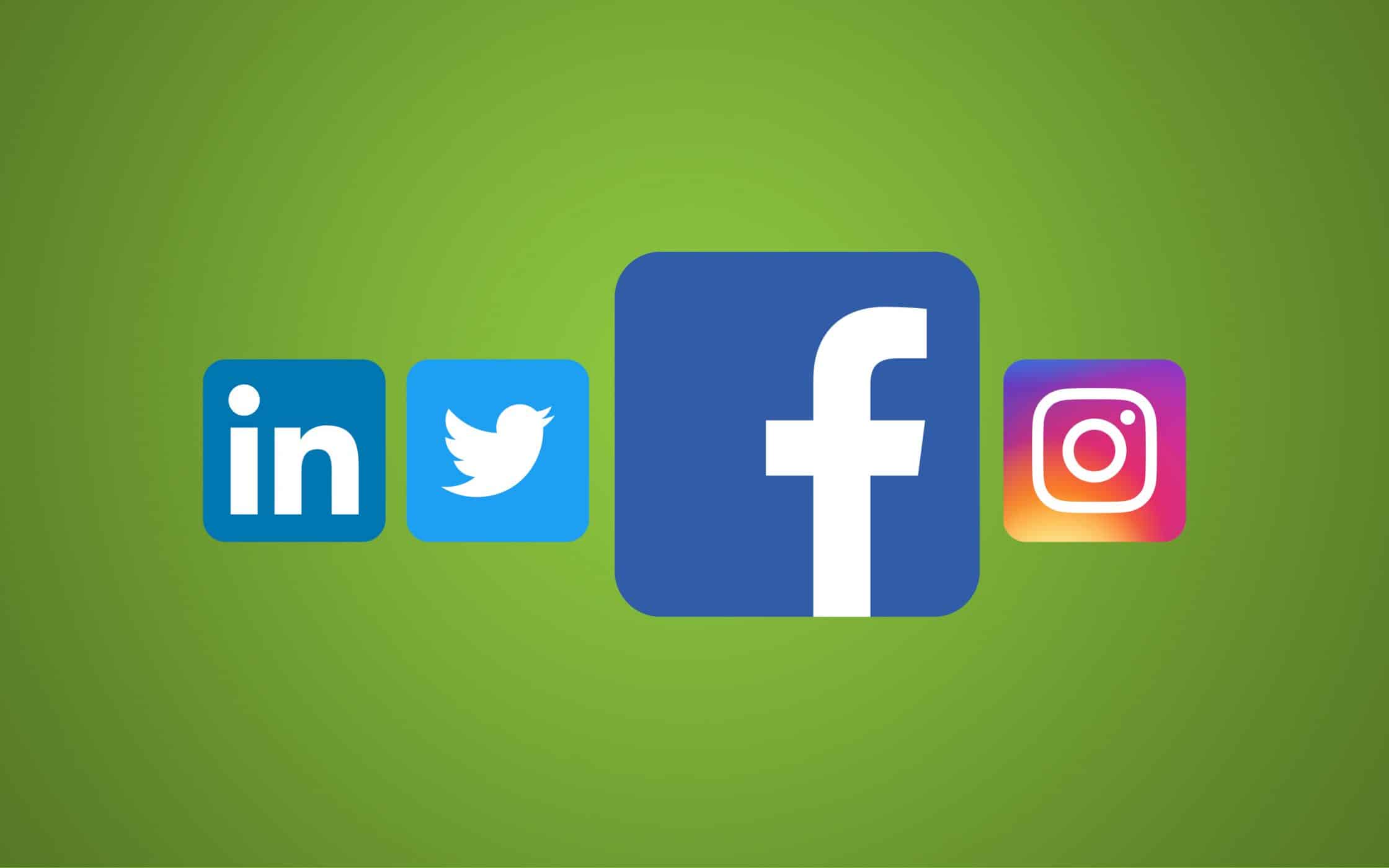 The best time to post on Facebook
Now we come to the biggest social network in the world – Facebook. According to Pew Research, approximately 71% of Facebook users log in at least once a day. This means that you have plenty of chances to get your audience's attention.
Ultimately, the best time to post on Facebook will depend on what you want to accomplish with your social campaigns. For instance, if you want more shares, then you should aim schedule your updates at about 1pm. On the other hand, if you're looking for clicks, 3pm will be closer to the mark.
Alternatively, if you're worried about the scores of companies already active on Facebook stealing the attention of your customers, you could always try posting during off-peak hours instead. Peak hours are between 12pm and 3pm on a weekday and 12pm and 1pm on the weekend.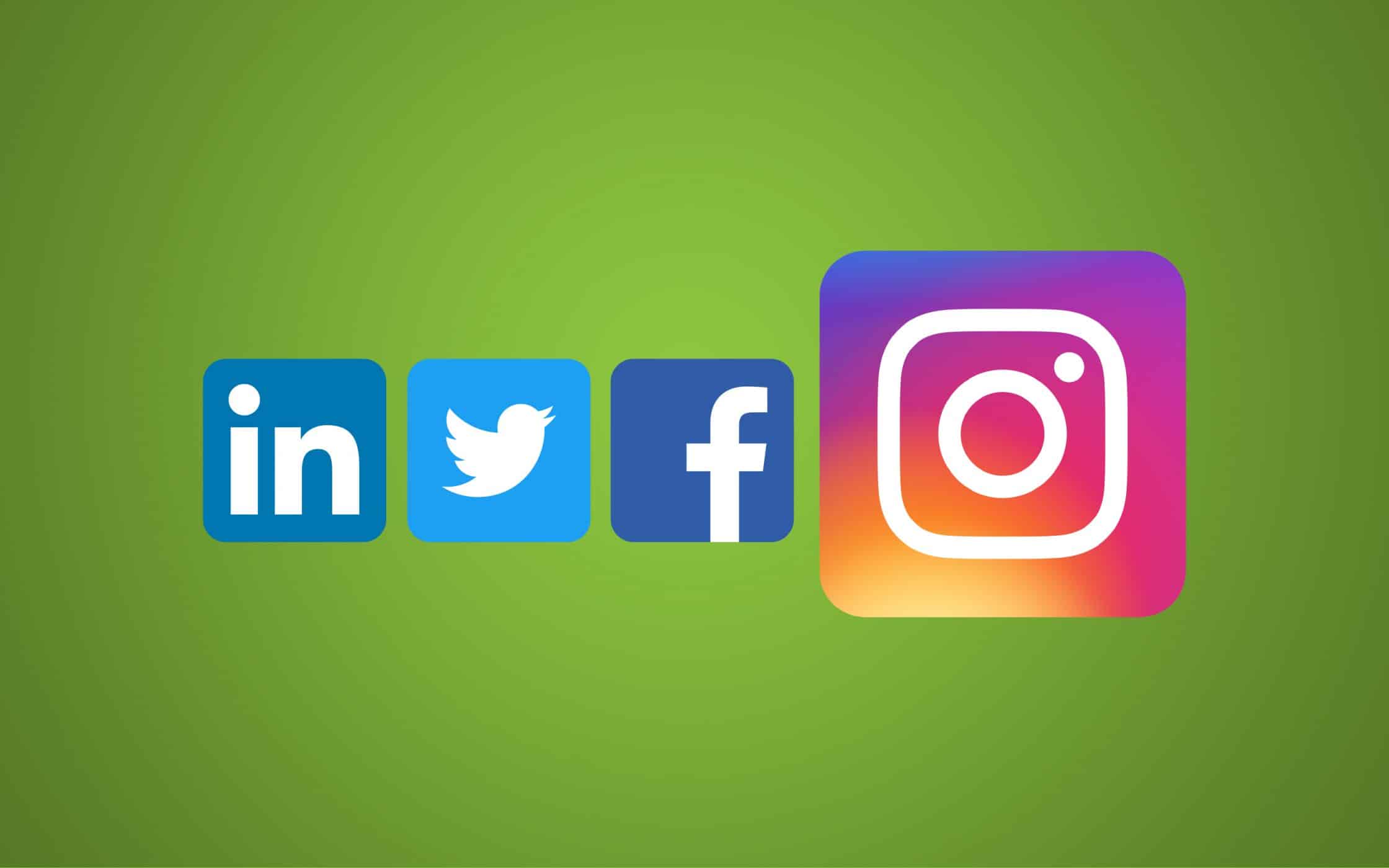 The best time to post on Instagram
You don't have to be Insta-famous to know how popular Instagram is these days. This social network has a highly-engaged mobile audience, typically made up of Millennials between the ages of 18 and 29. Since most people use Instagram on their phone, your customers can tune in whenever. However, the best time seems to be between 12pm and 1pm or 3pm and 4pm between Monday and Thursday.
People often scroll through their Instagram feed when they're on their lunch hour, and they can regularly jump back onto the platform during the "afternoon slump" period too. Similarly to Twitter, you'll get the best results from your campaigns if you consider your audience behaviour. B2B customers are more likely to check their feeds after work – at around 7pm.
How to get more from your social media posting schedule
Unfortunately, while life would be much easier if every audience adhered to the same social media schedule – the digital world rarely works that way.
While you can use the advice above to guide your social media posting schedule, you won't get the most out of your strategy unless you're willing to analyse your audience and adjust your campaigns as you go. After all, social media usage trends are constantly changing, and the results of a study published in the US might not hold true for customers in the UK.
With that in mind, here are a few tips to help you enhance your social media scheduling strategy:
1. Prize consistency over frequency
Ultimately, no matter how many different articles you read about the best times to post on social media, you're always going to be working with an unstructured mishmash of data. It's okay for an author like me to say "Post once a day on Facebook between 1 and 3pm" – but how do you know if I mean 1pm GMT, EST, or CST?
Similarly, as the digital world continues to evolve, and new algorithms enter the social media marketplace, it's unlikely that the best posting times will stay the same forever. That's why it's much more effective to make "brand consistency" part of your strategy, instead of focusing too heavily on frequency.
Choose a plan and stick to it. Simple.
2. Fill your calendar carefully
It's no good knowing the best time to post on social media if you don't know which content to share. A good way to make sure that you don't struggle with writer's block is to choose a theme for your content each month. This will help you to brainstorm ideas for your blog posts, newsletters, videos, and podcasts – not to mention the social posts that follow.
Additionally, remember that all of your social media posts don't have to be promotional. You can also fill up your schedule in a range of other ways by:
Curating relevant content from other companies and sharing it on your news feed.
Discussing random holidays like "National Pizza Day" if they fit with your brand.
Sharing user-generated content like reviews and testimonials.
Commenting on trending topics.
Creating recurring post ideas like "Motivational Mondays" or "Throwback Thursdays".
3. Use a social media schedule template
A strong social media schedule doesn't just look at what days and times you should be active on each channel. If you want to get the right attention from your audience, you also need to find the right frequency for your social posts too. For instance, studies suggest that companies should post:
1-2 times a day on Facebook.
15 times a day on Twitter.
11 times a day on Pinterest.
Once a day on LinkedIn.
1-2 times a day on Instagram.
A social media schedule template will help you to track your schedule each week. You can build your template with something as simple as Excel – using each column to mark the day of the month, the content you need to publish, and when you've shared your posts.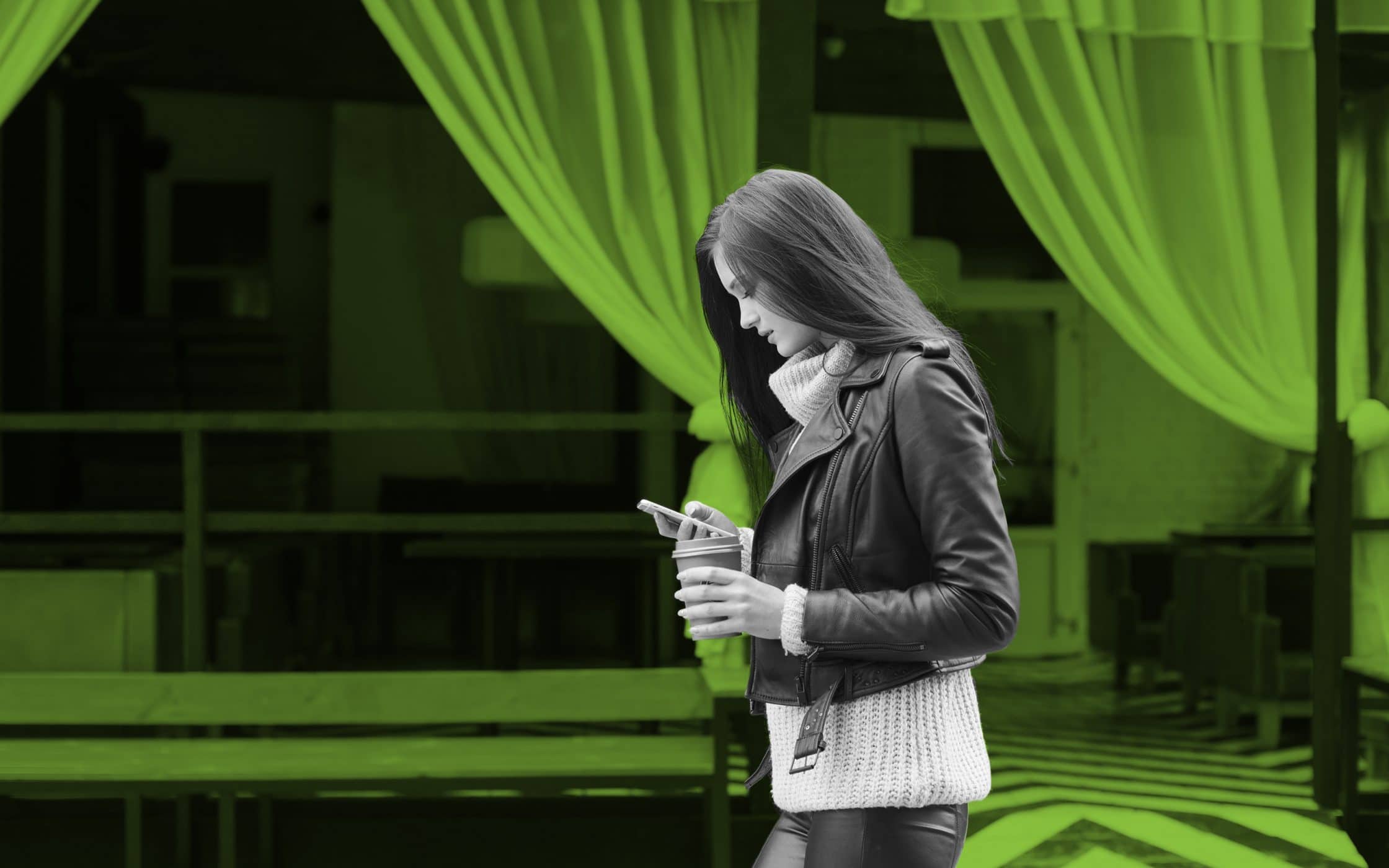 4. Embrace social media scheduling tools
If the idea of handling 30 social media posts a day fills you with dread – don't worry. No-one reasonably expects you to run a business and write 15 twitter posts a day too. There are literally countless social media scheduling tools out there, from Hootsuite to Buffer and Sprout Social, that allow you to schedule, automate, and manage your posts with ease.
Not only do these social tools automate posting so you can focus on other things, but they can even evaluate your social media data and suggest the best times to post based on your highest activity levels. The more you use social media scheduling tools, the more effective your content plan can become.
With a social media scheduling tool, you can save time, and money, while creating a more consistent brand presence. You don't even need to spend a fortune on your chosen technology. You can find various budget-friendly options with similar features to the top-ranking tools on the market. RecurPost is an excellent social media scheduler and one of the best free Hootsuite alternatives for budget-conscious brands.
5. Share content more than once
While no-one likes repeating themselves, it's much worse to create great content for your brand, share it, and lose out on a ton of traffic because you don't hit the perfect posting time. Sharing your content more than once, through multiple unique posts can earn you up to 3,150% more traffic. Now that's a number you can't ignore.
To get the most out of your content, create a social media schedule template that reminds you to:
Announce new content as soon as its published.
Share similar posts a few hours later on the same day. (Remember, a Tweet's average lifespan is around 18 minutes).
Drip a few social messages out the following day to continue getting the word out while the content is fresh.
Scatter messages throughout the rest of the week on all of your social networks.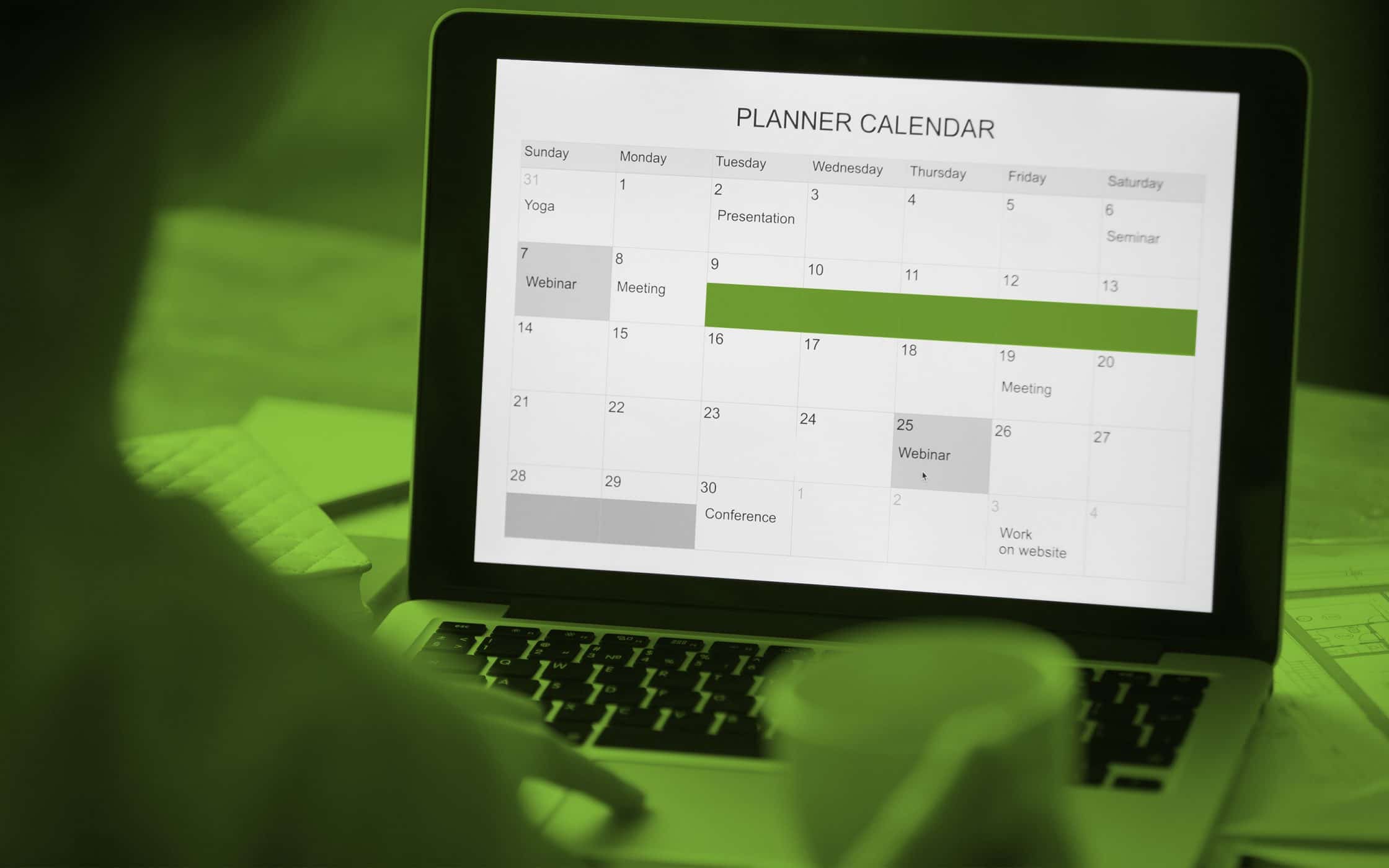 Start your social media scheduling template today
Ultimately, no-one can tell you when the best time to post on social media really is for your brand.
Although you can follow the advice of every study and report you find on social media scheduling, you won't get the best results until you start listening to your audience and responding to their needs.
Get into the habit of tracking your social strategy and measuring what works best for each channel. Look at the best time for user engagement, when you're most likely to earn a share from an audience member, and when your followers are active and ready to join your social conversations.
At the same time, make sure that you keep track of the algorithm updates that happen on your favourite social platforms too. This will help you to pivot your publishing strategy to suit the expectations of each channel.
The more you watch your social media marketing campaigns and listen to the advice of the brand experts you work with, the easier it will be to find the perfect time for your business to get social. Like anything else in this ever-evolving digital space, it's about getting to know your customers, understanding your marketplace, and making the most of the tools at your disposal.
If you enjoyed this article, you might enjoy these too:
— Sowing the seeds of success through evergreen content
— Sensational SEO: How to leverage long-tail keywords
— Can you handle it? Using case studies as social proof