Can your style save the world?
In an era where consumers are beginning to question the sustainability of the average business model, intelligent brands are adapting.
We're living in a world with new generations, new concerns, and modern values. Since brand loyalty today depends on the depth of your relationships with customers, it makes sense to show your target market that your vision of the future aligns with theirs. Nowhere is this shift more evident than in the fashion industry.
In the past, the concept of sustainable clothing brands was a paradox. An industry that thrives on waste, rapid reproduction, and constant innovation just isn't built for ethical success. In fact, reports show that the textile industry is responsible for more greenhouse gasses than the international aviation and shipping sectors combined.
However, there is hope. In recent years, an increasing number of companies have begun to embrace more eco-friendly practices. Whether it's eliminating the toxic chemicals they use in their dyes or using recycled materials in their designs; sustainable fashion brands are doing their part to save the world.
As consumers begin to care more about the environmental footprint of everything they do, with 60% of millennials saying they want to shop more 'sustainably', it's no wonder ethical clothing is in fashion.
The question is, how does an everyday clothing company transform into a sustainable fashion brand?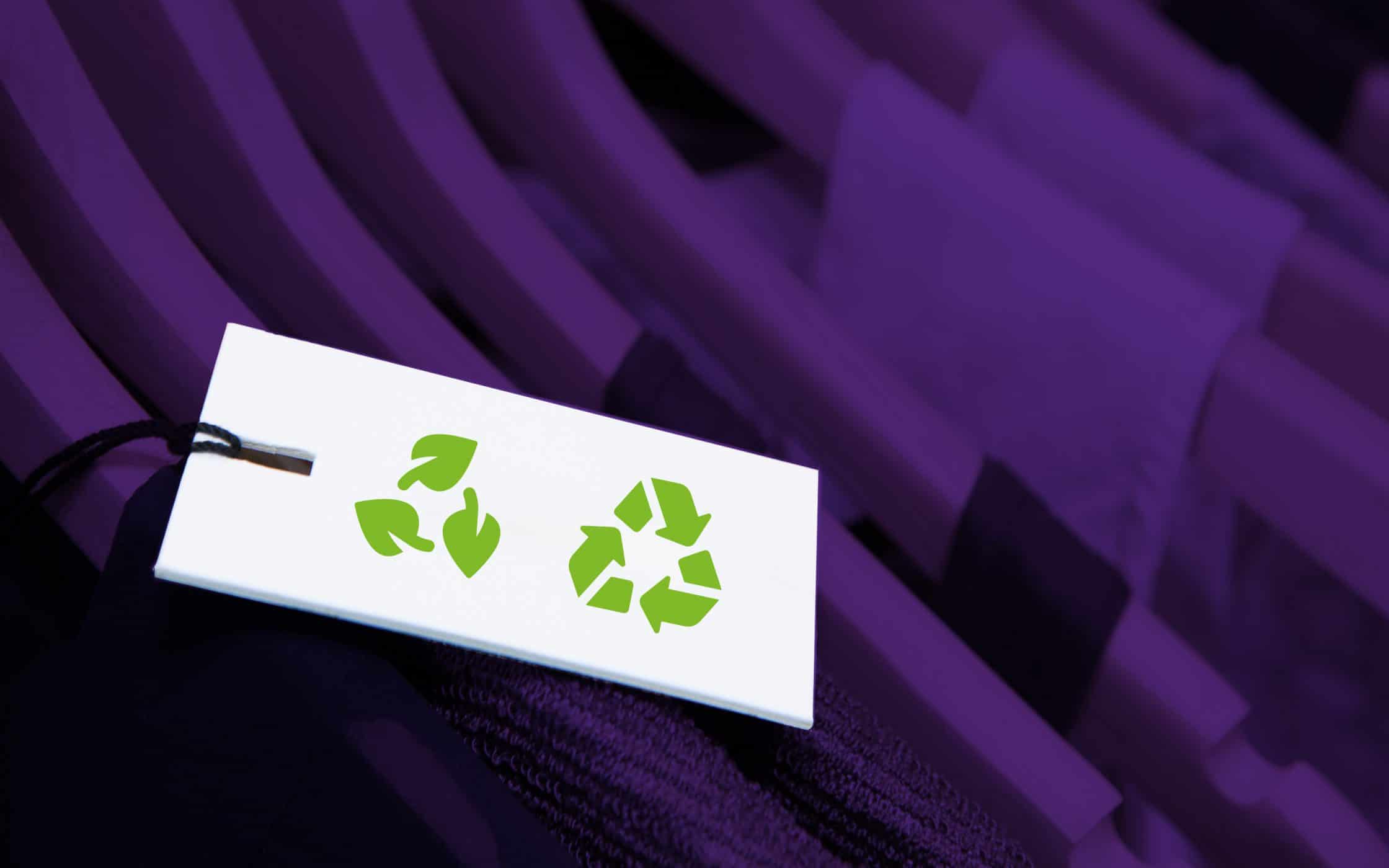 Sustainable style: What makes a sustainable fashion brand?
Today's eco-friendly fashionistas are leading the way for the rise of sustainable clothing brands.
There's a chance that you've head of some of the most popular labels on the market already. Allbirds, a company that claims to make the world's "most comfortable shoes", launched in 2014, and has been leading the way for ethical clothing ever since. The business, driven by designers Tim Brown and Joey Zwillinger uses recycled bottles, cardboard and tree fibres to make high-quality shoes.
However, it's not just boutique brands in the ethical clothing race anymore. Sustainable high street fashion brands are beginning to emerge too, with leaders like Stella McCartney at the forefront. Stella launched the first vegetarian luxury brand when she opened her own fashion house, using the 'World of Sustainability' platform to document her quest for a more responsible company. At the same time, well-known organisations like Patagonia, Eileen Fisher, and Under Armour are all joining the ethical scene.
Even names that were previously associated with chemical-laden fast-fashion companies are investing in a sustainability rebrand. The H&M group recently released their sustainability report for 2017, which highlights all of the efforts the organisation has taken towards more responsible production patterns. The report reveals that sustainable or recycled materials now make up 35% of H&M's total material use.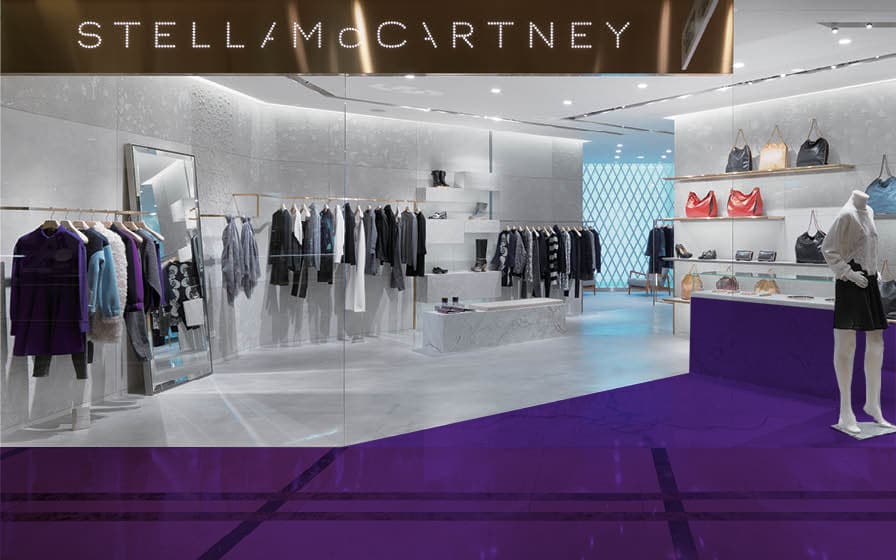 On the digital retailer front, ASOS partnered with the Centre of Sustainable Fashion in the summer of 2018, to launch a 'circular fashion' training course. This just means that it's teaching designers how to re-use and recycle materials in their clothing lifecycle.
Everywhere we look, sustainable fashion brands are sprouting up, showing the brand purpose that their customers and community wants to see. While there's no specific checklist for creating sustainable clothing brands just yet, the trend-setters in the space are defined by the following features:
They give something back: Sustainable fashion brands are willing to share their profits with a cause that they and their customers care about, paving the way for consumer affinity.
They recycle: Ethical clothing is made out of recycled or up-cycled materials, to reduce the energy consumption required when using raw materials. Companies like ASOS are embracing a "closed loop" manufacturing system to minimise waste.
They're eco-conscious: Sustainable clothing brands are actively committed to limiting the impact they have on the environment and reducing their carbon footprint.
They empower their economy: From British clothing brands to Scandinavian fashion brands and more, sustainable companies don't just look after the planet. These organisations care about people too and show that in their ethical payment strategies and economic investments.
They're transparent: Sustainable fashion designers are honest in everything they do. They're happy to show off their entire supply chain, explain how they source their clothing, and prove their commitment to the environment.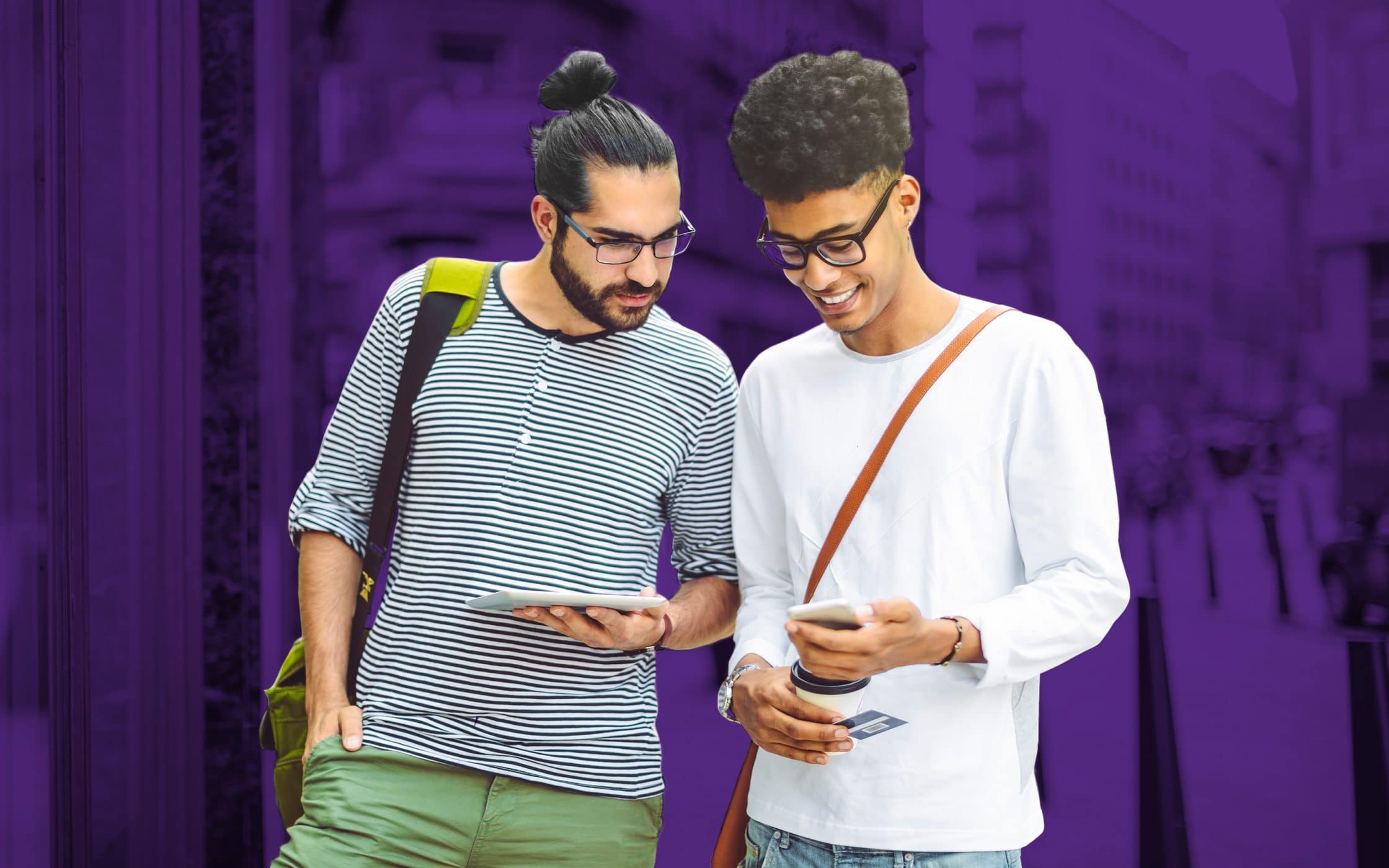 Why are sustainable clothing brands so popular?
With terms like #EcoFriendly and #GreenLiving all over the web these days, sustainability may be the highest trending topic in fashion.
As customers from all backgrounds rise up and demand more transparency from their clothing brands, more ethical materials, and a commitment to environmental protection, more sustainable fashion designers are stitching their way into society.
It turns out that millennials control the consumer market, and they wouldn't be caught dead shopping with a brand that harms the planet. According to recent studies, 90% of millennials will buy from a brand with strong environmental practices, and 95% will refer that company to a friend. Today's customers expect their brands to care about the world and do their part in protecting it.
Sustainable fashion brands are the ethical clothing companies that take this new responsibility seriously. Driven by devoted communities of brand ambassadors and advocates, sustainable clothing brands are supporting the ever-growing demand for more planet-friendly organisations.
These companies are even beginning to change the way that we define 'luxury' brands. In the past, luxury used to be about having the best quality of materials, and it was something a consumer was happy to pay extra for. Today's customers are still comfortable paying more for what they perceive to be a 'luxury' brand. However, the new generation defines luxury materials as things that look and feel good, without damaging the earth or the society they live in.
In part, the demand for sustainable fashion brands comes from the fact that Millennials know they have to do something to save the environment. Younger generations are equipped with more information than their parents and grandparents when it comes to understanding things like the effects of fossil fuels. The knowledge we've gleaned over recent years is pushing us to change our ways.
Another driver of the quest for sustainable clothing brands is the social nature of the world we live in. In an era where people share everything from the food they eat to the shows they watch online to get community approval, everyone wants to be a part of the new environmental movement. Some psychologists refer to this concept as the 'Prius' effect. When people saw their peers driving around in an electric Prius, they earned recognition as someone who cares about environmental issues. This recognition led to increased respect from friends and strangers alike.
The same phenomena mean that consumers will do anything they can to highlight their position as a supporter of sustainable fashion brands – by wearing their clothing, recommending it, and even paying extra for it.
Many sustainable high street brands are already taking advantage of the fact that their customers are trying to define their eco-friendly nature through their clothing. The H&M Conscious collection, for instance, comes with a distinctive green tag that communicates the consumer's status to their peers.
Even companies not technically in the "fashion" industry, can get involved by adding sustainable items to their portfolio. Ecoy, an innovator in eco-friendly textiles, has its range of bamboo socks to accompany cozy bamboo bedding.
Sustainable fashion designers are in the perfect position to take advantage of consumer quests for one crucial thing: a better image.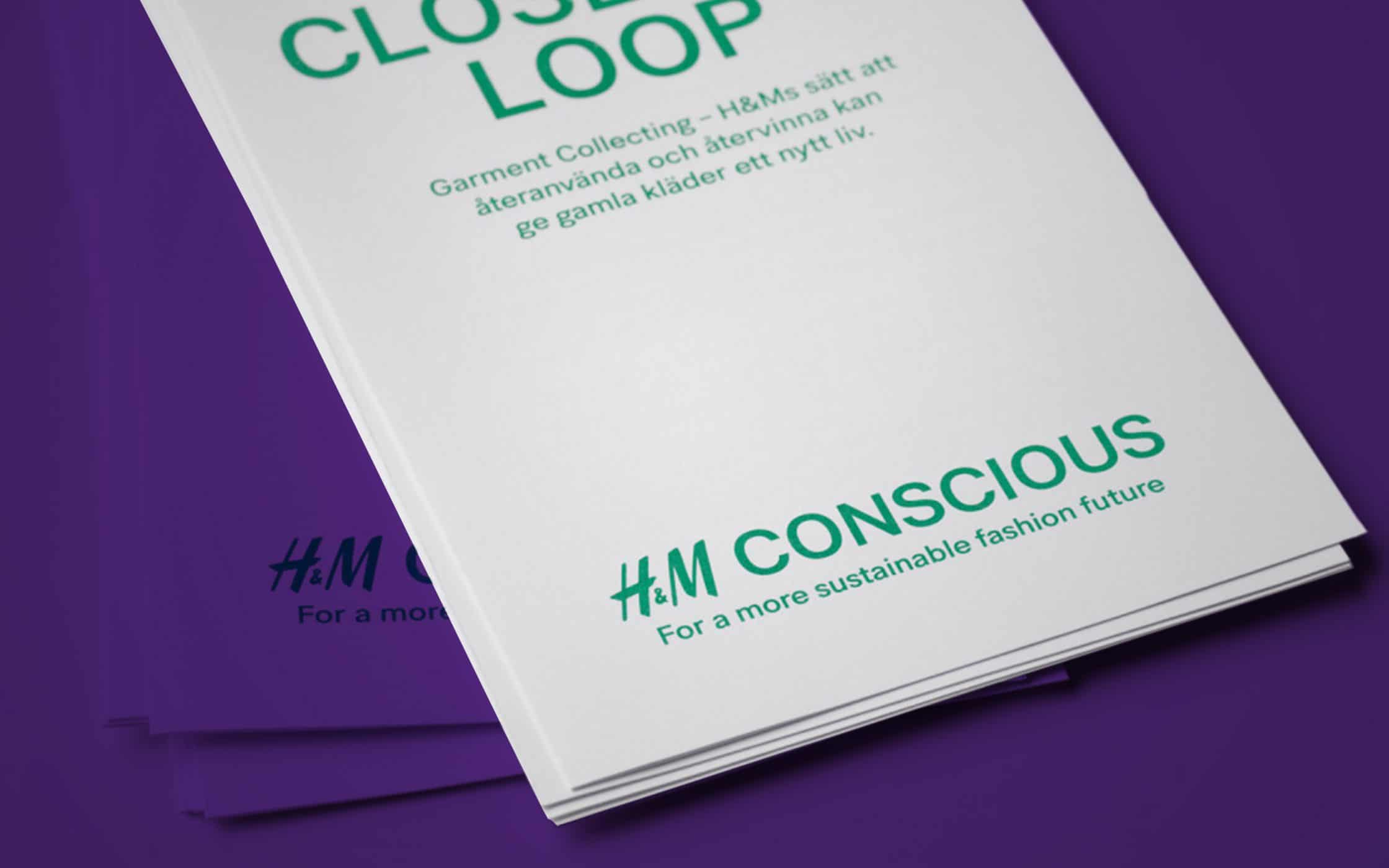 Threads for thought: Sustainable fashion designers to learn from
For sustainable high street fashion brands, start-ups, and companies re-branding their presence in the industry, succeeding as an ethical company means blending authenticity, with the right branding.
Companies need to both develop the right identity for their new eco-conscious audience and take steps to align themselves with their customers' values. If your company is thinking of taking 'green' back to the catwalk, here are a few of the designers you can look to for inspiration, from leading sustainable countries around the world.
Sustainable fashion brands UK
Let's start at home by looking at some of the most impressive British clothing brands. When it comes to sustainable clothing brands, UK companies have done incredibly well in driving change. As well as companies like H&M with their new green initiatives to boutique designer stores, there are plenty of great examples out there. Here are just 3 to get you started:
Sustainable fashion brands UK: Thought
Previously known as 'Braintree Clothing', Thought is the first on our list of sustainable British clothing brands. Based in London, the designer creates pieces made from recycled, natural, and organic fabrics. Their materials are GOTS-certified, and the dyes are free from many dangerous chemicals, helping to reduce the world's exposure to unwanted toxins. The company also commits to making clothing in a single place to keep their carbon footprint to a minimum.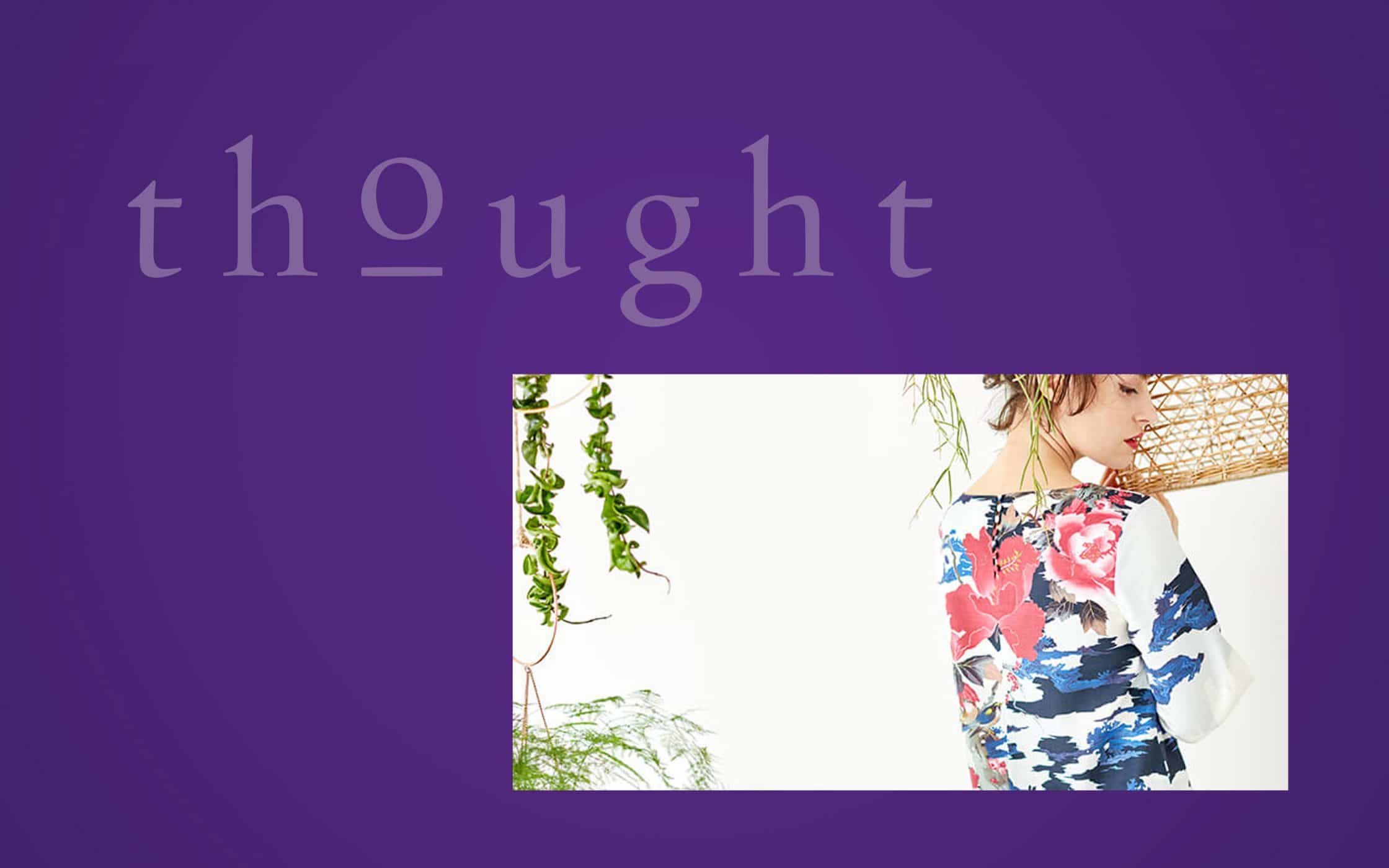 Sustainable fashion brands UK: P.i.C
Another great option from our exploration into British clothing brands, P.i.C Style is another company based in London that focuses on helping fashion-savvy people buy less and enjoy what they wear more. The P.i.C service works by creating a capsule wardrobe for you out of eight pieces of clothing that you can wear in dozens of different ways. What's more, all of the garments are made using sustainably-sourced fabrics.
Sustainable fashion brands UK: People Tree
People Tree may be one of the oldest sustainable British clothing brands out there. It's been focusing on fair trade and environmental practices ever since it began around 25 years ago. The business supports communities around the globe as a member of the World Fair Trade Organisation. Additionally, the environmentally-friendly fabrics in its collection make sure that you never have to worry about having a carbon footprint on your clothes. Over the years, People Tree has worked alongside some pretty high-profile people, including Emma Watson.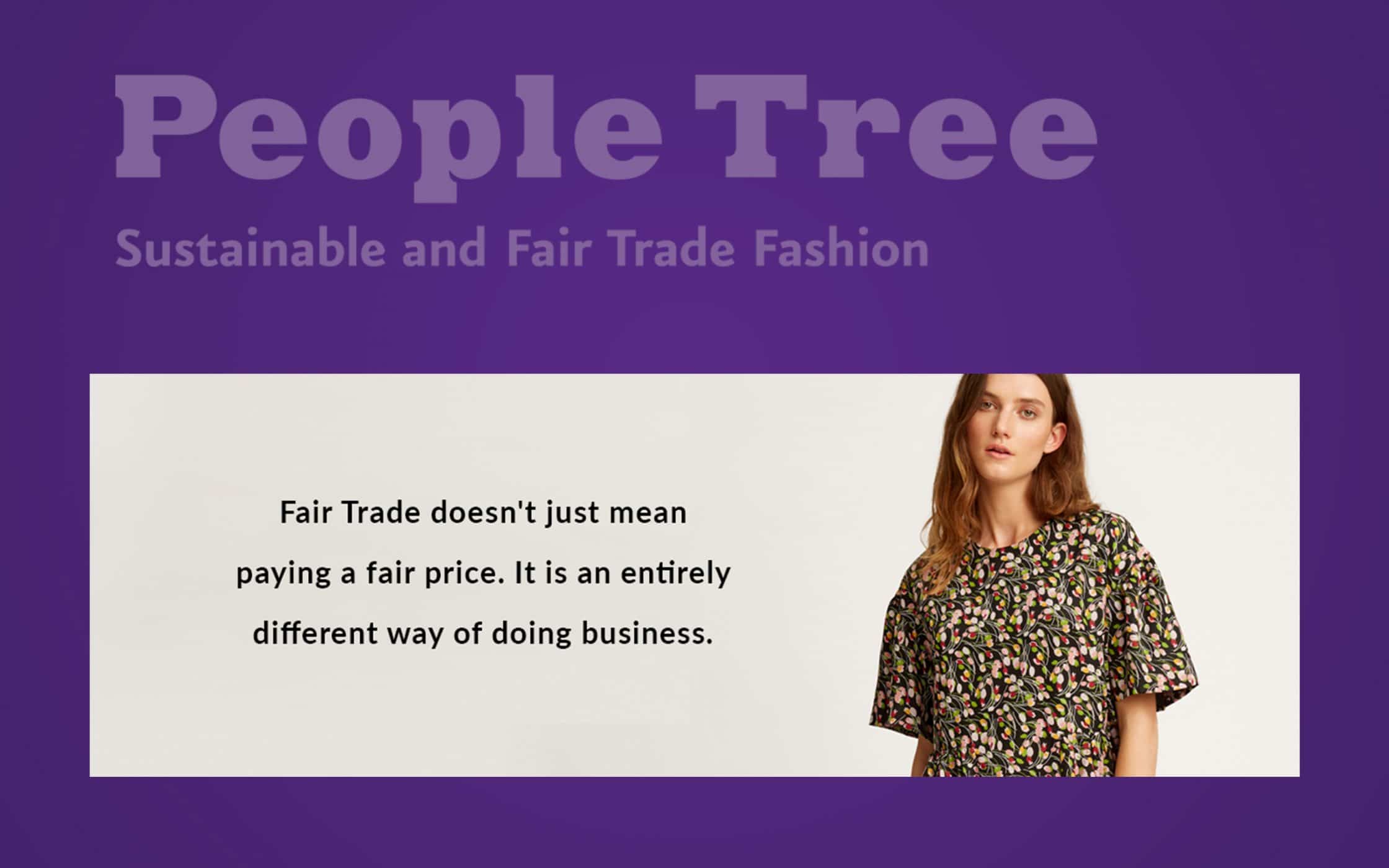 Sustainable Danish clothing brands
Denmark has long thrived as an example of innovation and growth for other European countries. Lately, it's been leading the way with its wide selection of sustainable fashion brands. Over the last few years, countless designers have begun to explore new ways to access an alternative to the tradition of 'fast fashion'.
Sustainable Danish clothing brands: KnowledgeCotton Apparel
Founded by Mads Morup in 2008, KnowledgeCotton Apparel has always addressed the issue of sustainability. All of the garments produced by this company use organic cotton, and PET polyester created from plastic bottles. Thanks to their use of PET polyester, KnowledgeCotton has been able to reduce their CO2 emissions by 80% compared to businesses using raw materials.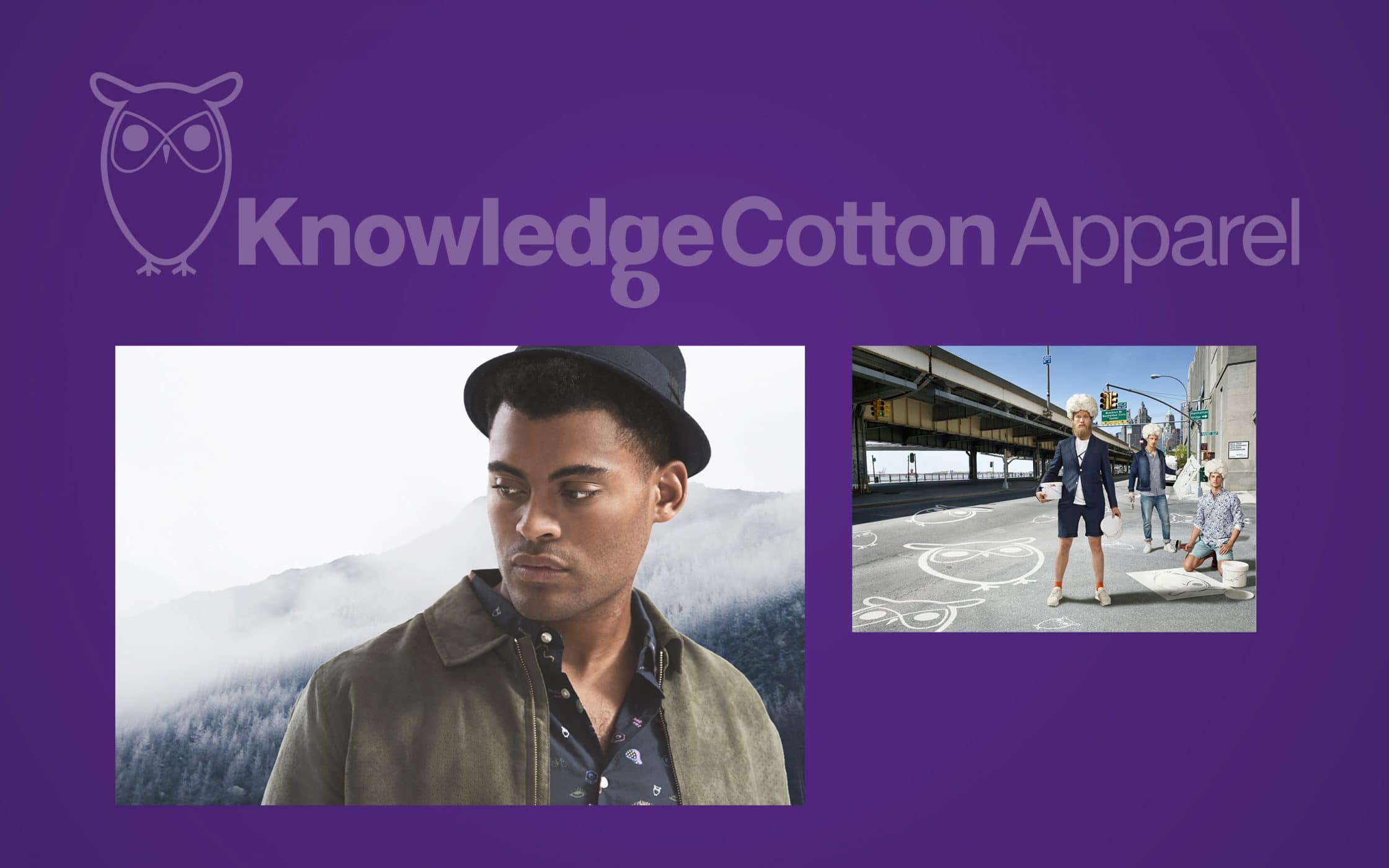 Sustainable Danish clothing brands: By Signe
Perhaps one of the most famous sustainable fashion brands in Denmark, By Signe uses only materials that have been certified by the Global Organic Textile Standard – otherwise known as GOTS. The company is well-known for its commitment to unbleached fabrics, natural colours and ethical production. This example of sustainable Danish clothing brands creates everything from accessories, to shirts, trousers and more.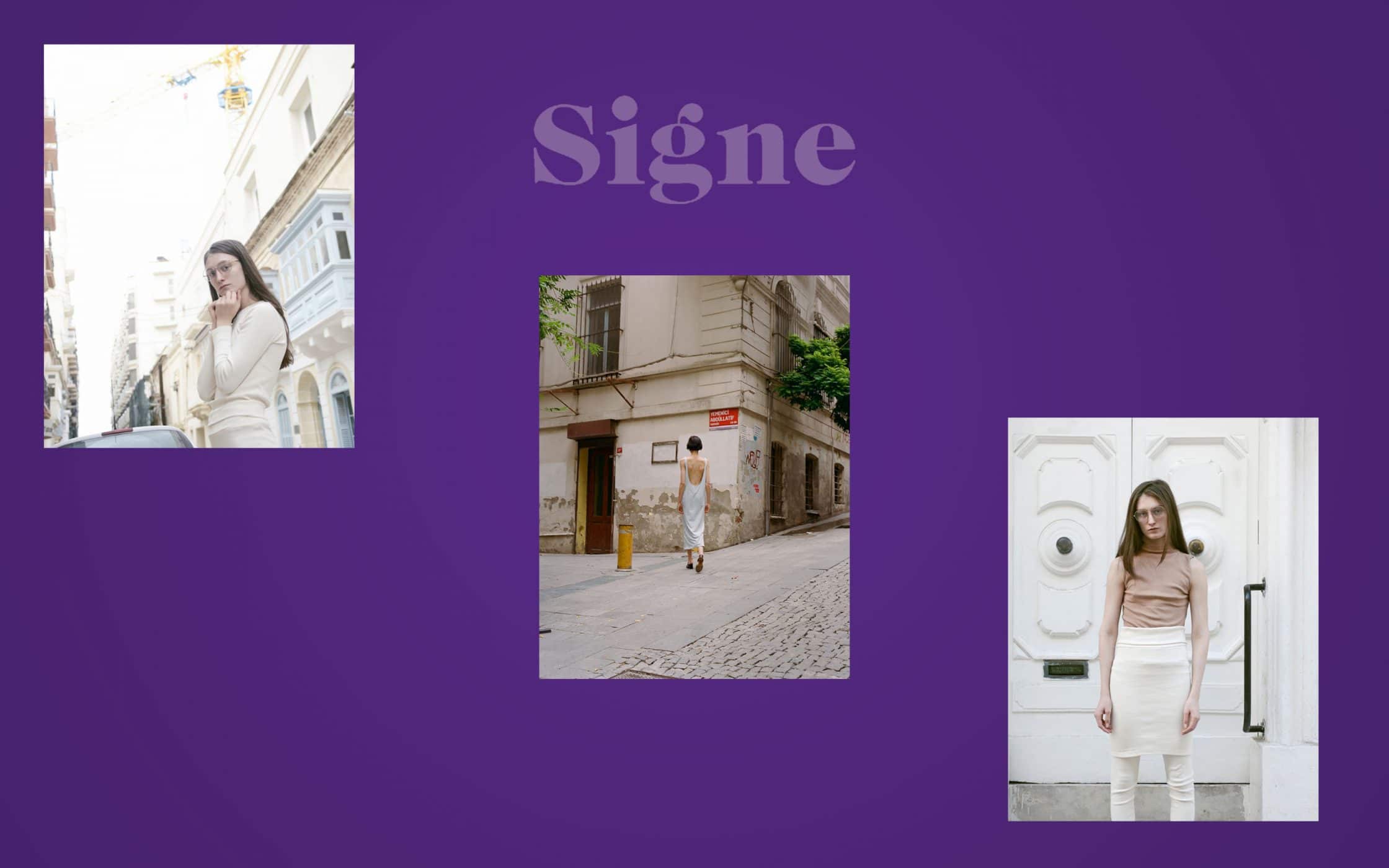 Sustainable Danish clothing brands: Ann Wiberg Trash-Couture
Another well-known name in Danish clothing brands with an eye for ethical clothing, Ann Wiberg started her own company at the age of 26. In 2002, she created a line called 'Trash Couture', which featured unique clothing made out of sustainable materials, recycled garments, and hand-dyed cloth. Ann Wiberg is often regarded to be one of the pioneers in sustainable clothing brands for Denmark, as she launched her collection when the concept of ethical clothing was still mostly unknown.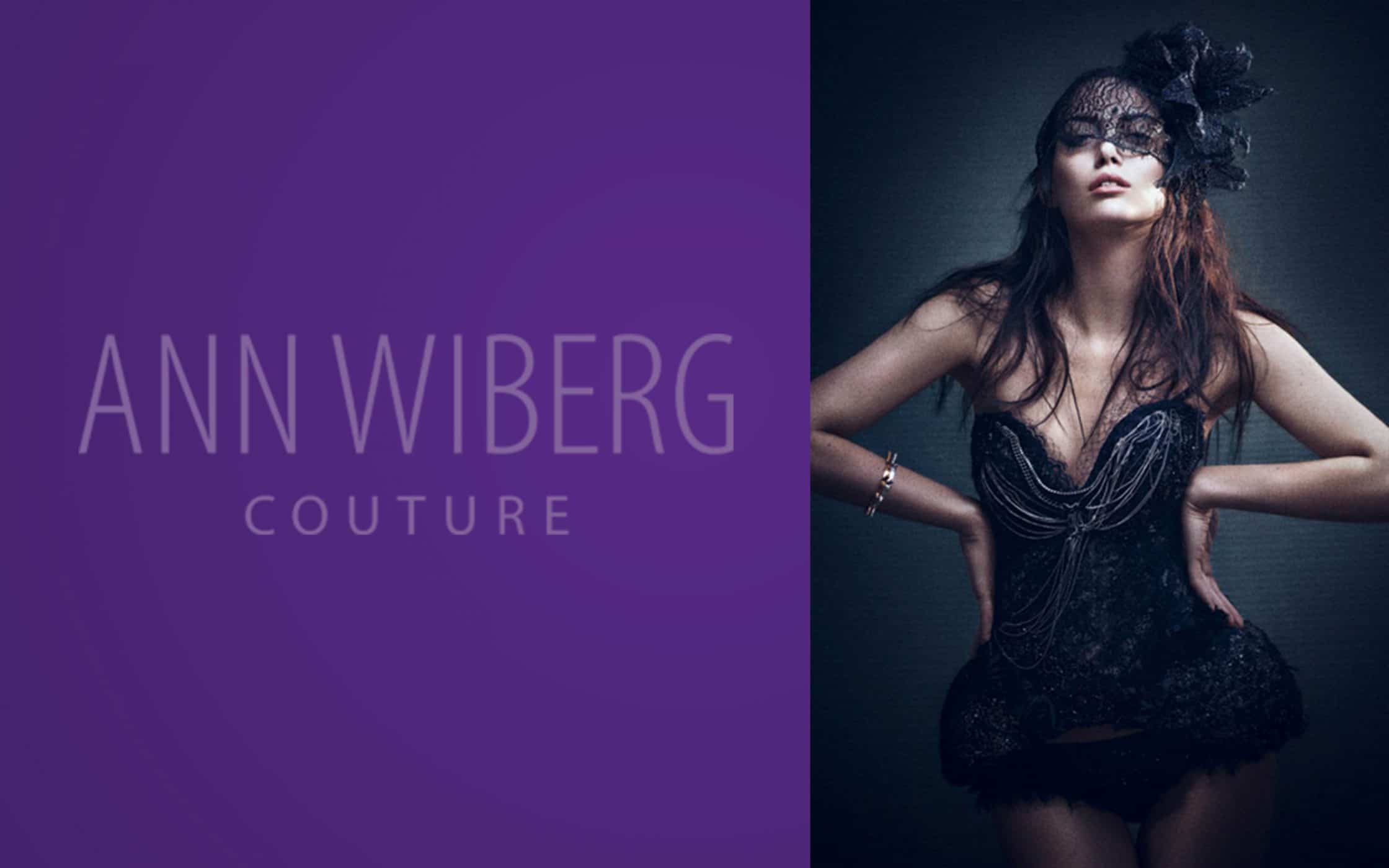 Sustainable Scandinavian fashion brands
From Sweden to Norway, Finland, and Iceland, it's safe to say that Denmark isn't the only Scandinavian country where ethical clothing is leading the way to a more stylish tomorrow. Here are just some of the other Nordic brands you should know when you're hunting down sustainable garments.
Sustainable Scandinavian fashion brands: Nudie Jeans
An incredible example from our list of sustainable Swedish clothing brands, Gothenburg-based Nudie Jeans has created a cult following for its clothing. The company started with the belief that denim didn't have to be a wasteful product. The motto of the business is "Repairing is Caring" – something they live by when offering their customers free in-house repairs for all denim.
The motto of the business is "Get the Balance right." That means that Nudie Jeans avoids taking more from the planet than it gives back. The company commits to completely non-toxic denim, made with 100% organic cotton, and uses its "repairing is caring" mantra to ensure that customers can always get free in-house repairs on their denim. The clothing is sustainably sourced, and you also get 20% off your next pair of jeans purchase if you donate your worn pairs through the trade-in program.
The brand doesn't use any extra treatments or chemical washes, and it's committed to getting as close to zero environmental impact as possible. Nudie also only work with suppliers who share the same values, and partner with the "Fair Wear Foundation" for ethical working conditions across their production lines.
The clothing is sustainably sourced, and you also get 20% off your next pair of jeans purchase if you donate your worn pairs through the trade-in program.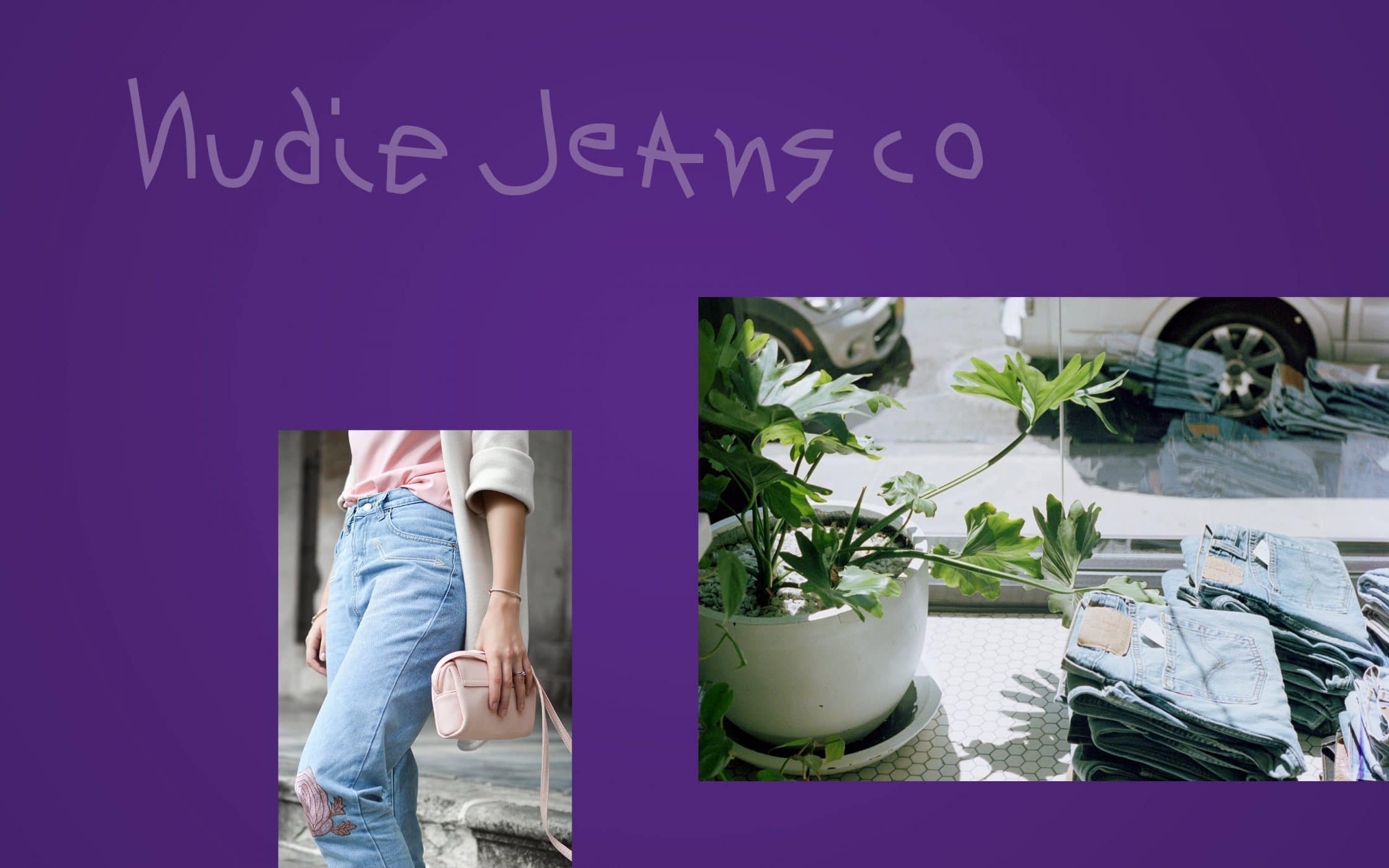 Sustainable Scandinavian fashion brands: Filippa K
With beginnings in Stockholm during 1993, Filippa K is an inspiring fashion brand built on ideas of simplicity, quality and style – just like many Scandinavian companies. Filippa K prides itself on using only the finest selection of organic linens and cottons, and it constantly recycles the off-cuts that are created during the manufacturing process, so as few materials are wasted as possible. This brand has also been recognised by the Fair Wear Foundation for its ethical code of conduct.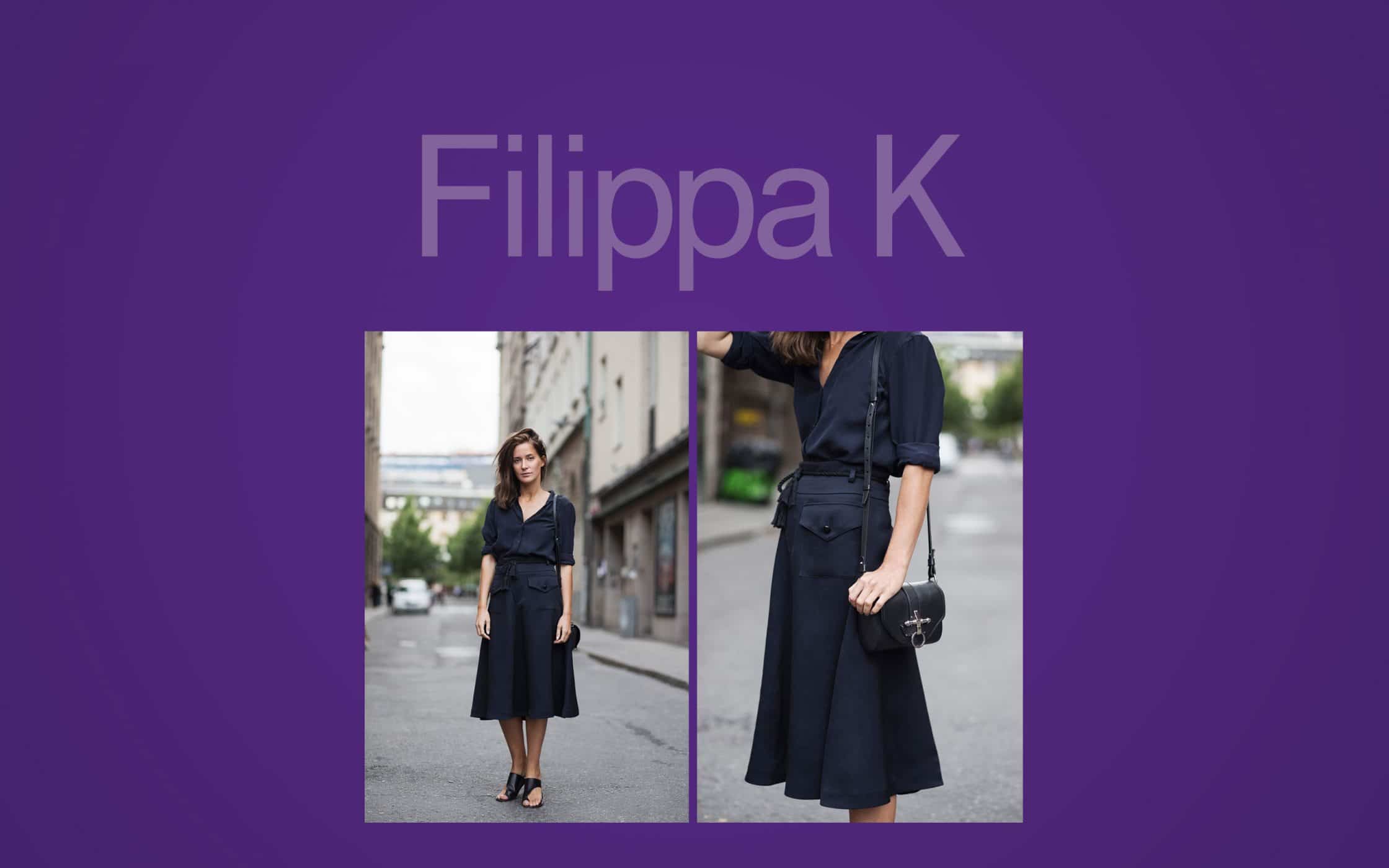 Sustainable Scandinavian fashion brands: Barbara I Gongini
Of course, we couldn't write an article about sustainable clothing brands without mentioning our favourite Nordic fashion icon. Barbara I Gongini has always had a unique take on fashion. Since she launched her first collection made from scraps of recycled materials, Gongini has proved to the world that high fashion doesn't need to be wasteful. Today, Gongini is part of a Scandinavian movement intended to make the fashion industry as sustainable and waste-free as possible.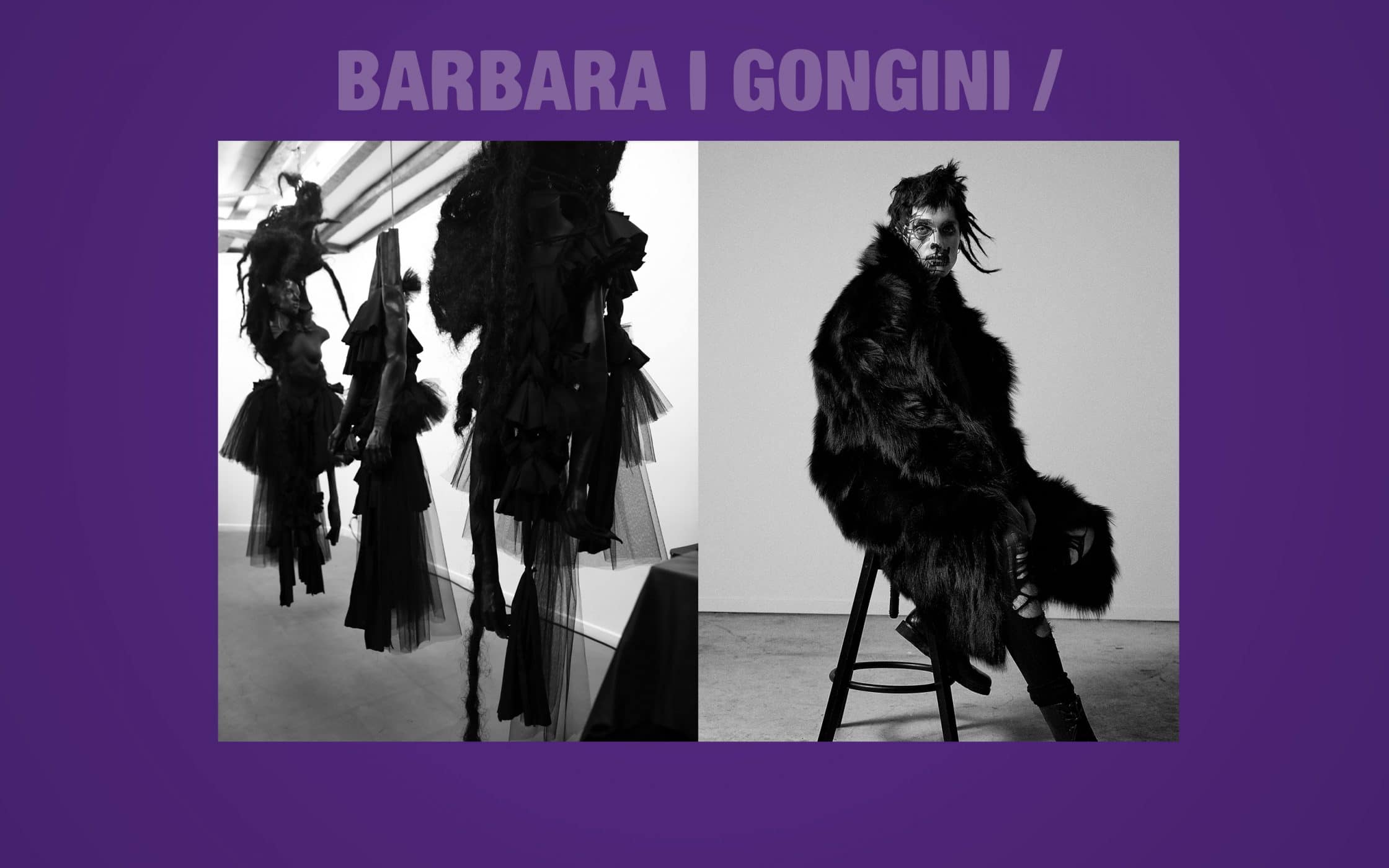 Tips for creating a sensational sustainable clothing brand
There are plenty of industries in the world today that are beginning to invest more time into sustainable branding. However, fashion is probably the sector with the most significant transformation to make. According to recent studies, the crippling impact that clothing design has on our planet has been getting worse for decades.
The good news is that companies that choose to set themselves apart as sustainable fashion brands not only improve their chances of differentiating themselves from their peers – they can also make the world a better place.
Gradually, we're leaving the world of sweatshops and chemicals behind. If you want to add sustainability to your brand vision, here are some tips to keep in mind.
1. It's all about community
In recent years, we've seen an enormous change in the way that people interact online. In 2017, conversations about massive social movements dominated the trending sections on Twitter, with things like the #MeToo movement, and the quest for better ethical and social standards around the world. Social media users are searching for a community to join where they can make a difference. This gives sustainable clothing brands an incredible opening.
There are plenty of ways for ethical clothing companies to get their voices heard in the modern world. Simply writing articles about how consumers can improve their access to sustainable clothing is enough to spark a conversation. Podcasts and videos that promote audience participation lead to phenomenal engagement from an audience that genuinely cares.
Companies can even team up with high-fashion influencers like Emma Watson and Livia Firth, who have emerged as the 'It girls' for sustainability. Whatever you do, make your company part of a community.
2. Always be transparent
Sustainable clothing brands thrive in their relationships with their customers. Unfortunately, it's hard to build a strong connection with someone, if you have a reputation for withholding the truth. Many of today's fashion brands still don't know where the materials they're using came from. Of course, that's not good enough for the empowered modern customer, who wants to make more informed purchases.
Although it's hard to expose every aspect of your business to the public, the only way to shine as an ethical clothing company these days, and build the right image for your company, is through transparency. Even if your current processes are less than perfect, showing that you're committed to growth can be enough to help your business thrive.
For example, Nike saw some serious backlash a few years ago when details about its sweatshops were revealed. However, the company has made a very public change to the way it sources and makes its clothing, and now it's one of the most popular Millennial brands in the world.
3. Focus on positivity, not guilt
Feelings have a significant part to play in our choices of which items to buy, and what clothing to wear. All kinds of emotions can support an effective marketing campaign, including feelings of anger and guilt. However, studies suggest that shaming customers for their decisions to purchase unethical clothing in the past might not be the right way forward for sustainable clothing brands.
Instead, sustainable fashion designers need to focus on empowering and enlightening their customers with positive messages. Fashion Revolution launched their campaign for #WhoMadeMyClothes in 2014, and the response was an outcry from around 64 million Twitter users.
The brand gave their customers a voice by using a hashtag and asking people to post selfies on social media. Coupled with their dynamic visual marketing efforts, the program was a roaring success, and proof that when it comes to fashion, positivity is key.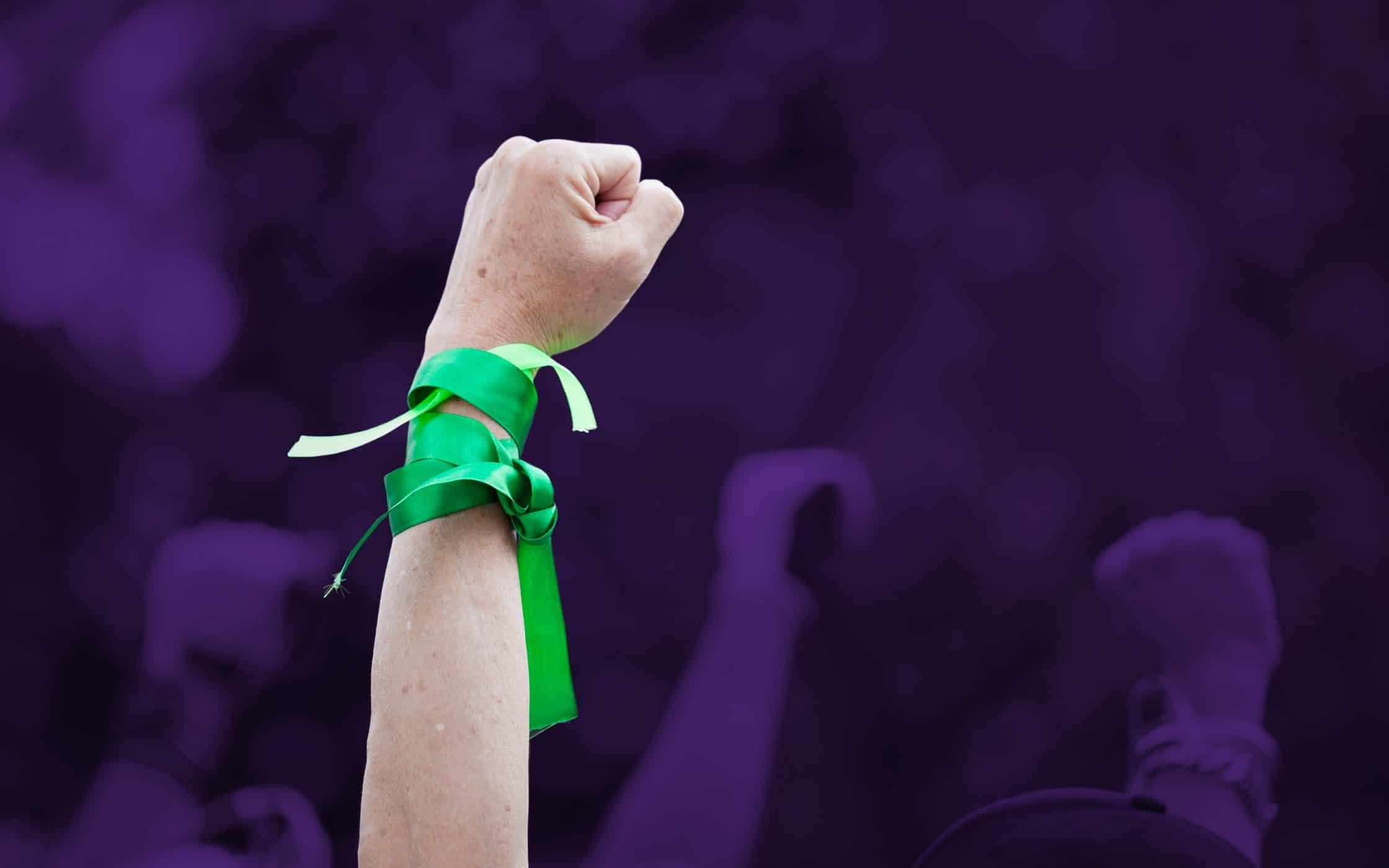 Time to join the ethical clothing movement?
Venturing into the world of sustainability is no easy feat.
Sometimes, choosing to take a stand for an important concept will make you a popular, disruptive brand. In other cases, a poorly-planned marketing strategy could mean that all of your hard work goes mostly unrecognised.
The important thing to take away from our exploration of sustainable clothing brands today is that it's no longer enough for companies to be observers into critical global issues. People today aren't just talking about things like climate change; they're also taking active steps to live more consciously. If you can't be a part of your consumer's quest for a sustainable lifestyle, then you won't get the loyalty or support you need.
In an era where customers expect more than ever from their brands, your style company can't just be a pretty face – there needs to be something crucial underneath too.
For more facts on sustainable fashion, take a look at Rubicon's list of 14 sustainable fashion facts that will blow your mind.
If you enjoyed this article, you might enjoy these too:
— The eco has landed: The benefits of sustainable brands
— The power of brand promise and being true to your word
— Vivienne Westwood: From punk to style to fashion icon
— Sowing the seeds of success through evergreen content
— Take note of audio branding for marketing success