Rebel with a cause: Barbara I Gongini and the disruptive Nordic fashion brand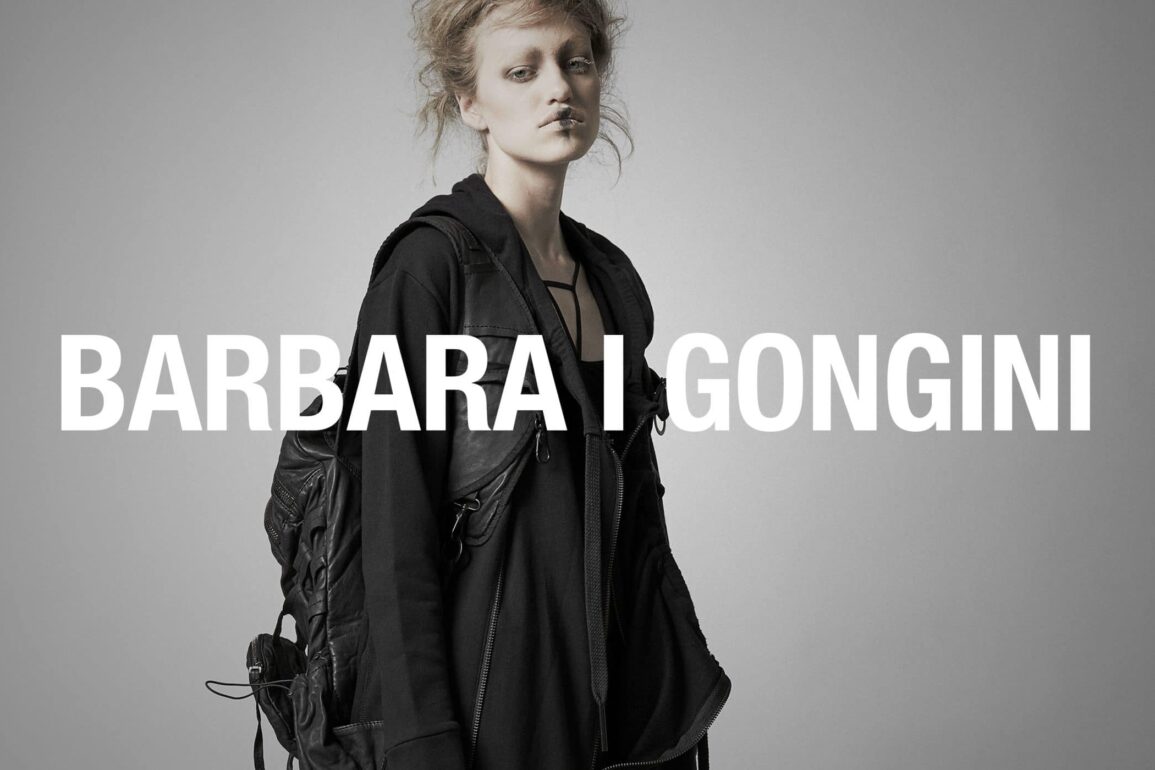 For decades, Scandinavian countries have had their own unique geographical brand.
In the fashion industry, each part of the globe comes with its own heritage. Britain has the punk-rock stamp of Doc Martens, while France has the elegance of Dior. For Nordic countries, the style sphere is something of a mystery to many. Scandinavia has always been a place associated with minimalist aesthetics and practicality. That means that people often assume its fashion lines would be utilitarian and traditional.
Yet, in recent years, a handful of exciting labels have begun to emerge from the Nordic scene that redefines the clean minimalism often associated with Scandinavian style. The most recent crop of Nordic designers has something incredible to show the world about creating a brand on your own terms.
In fact, these creative names are so innovative, that they're expanding beyond the world of fashion, into political, and socio-economical spaces too. They force people from countless backgrounds to stop looking at clothing as fabric and stitches and start seeing it as the statement it is.
In celebration of Nordic and Danish fashion brands with something to say, we decided to explore the story of one of our favourite designers in the space today: Barbara I Gongini. This creative mastermind has turned the fashion world upside down with her distinctly punk-rock attitude, and clothes that bring true character back to the catwalk.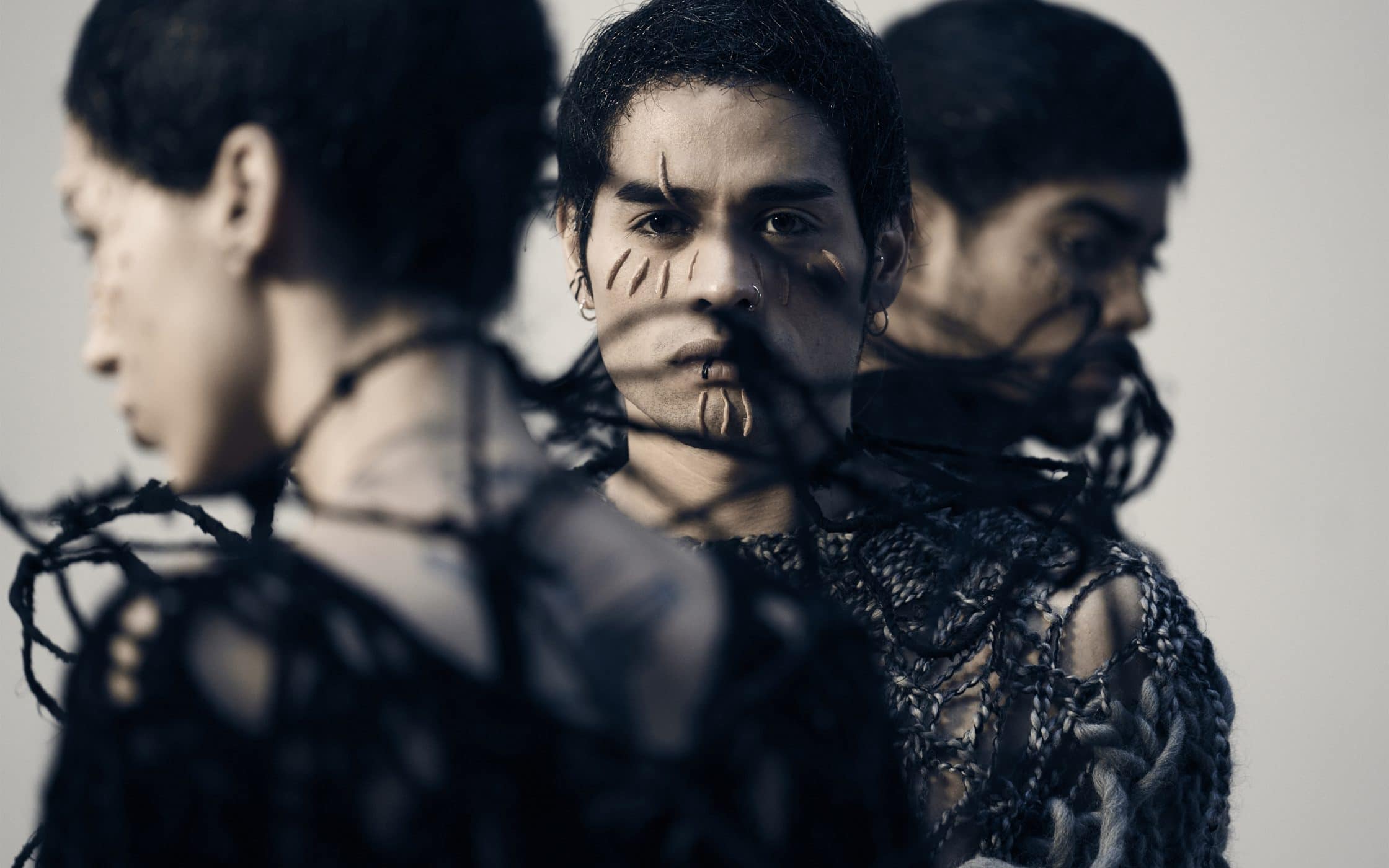 Avant-garde with attitude: Introducing Barbara I Gongini
The queen of disruptive fashion brands, Barbara I Gongini is a rebel at heart. With her unique approach to design, she reminds the world that fashion is a form of art and a way for people to express the authentic elements of their personality. When we call Barbara "punk rock" we don't mean she's all about mohawks and ripped clothing. Instead, we're drawing attention to the fact that this is someone who completely rejects normative pressures and societal order, in favour of raw human statements. She uses her garments not to help people fit with pre-set guidelines on how women and men should look, but to tell a tale that demonstrates the freedom of self-expression.
One of the things that makes this Nordic fashion brand so compelling, is the way that Barbara I Gongini creates her clothes. She crafts pieces that simultaneously work for both men and women, challenging the patterns of an old-fashioned society with experimental geometric cuts and undefined silhouettes. For this designer, the true beauty in fashion is giving people the opportunity to share their inner selves – whoever that person might be.
Before she created her namesake line, Barbara was a proud member of the Konrog movement. This was a group formed by local Danish designers in response to the Antwerp Collective of the 80s. In other words, Gongini has always been a believer in clothes that mean something. Her very first collection was designed from scraps of materials, and it launched in the year 2000, showing people from around the globe that incredible design didn't need to be wasteful.
Since then, Gongini's interest in the sustainable side of Danish fashion brands has continued to grow, inspired by her childhood in the Faroe Islands – a small community that focuses heavily on the importance of raw natural resources, and preservation. The Faroe Islands are a remote location consisting of 18 small islands within the Atlantic Ocean, wedged between Norway and Iceland. It's a place that thrives on community, with a population of only around 50,000 people. The islands even have their own language that few people know how to speak.
Barbara spent the initial years of her career studying fabric fragments and abstract cut-outs. Taking inspiration from little more than scraps of material, Gongini eventually developed her very own style, which eventually became a full collection, dedicated to her goal of eventually creating a zero-waste, sustainable fashion line.
When speaking about her heritage, Gongini often talks about the inspiration she drew from the dramatic architectural landscape, the textures of chalk and soil, and the dark Northern ocean. Barbara continued working with the Konrog movement until 2004, after which point she began to focus on her own label, which launched in 2005. It's easy to see how Gongini's love of nature and her connection with the organic elements of the world around her play into the incredible designs she creates today.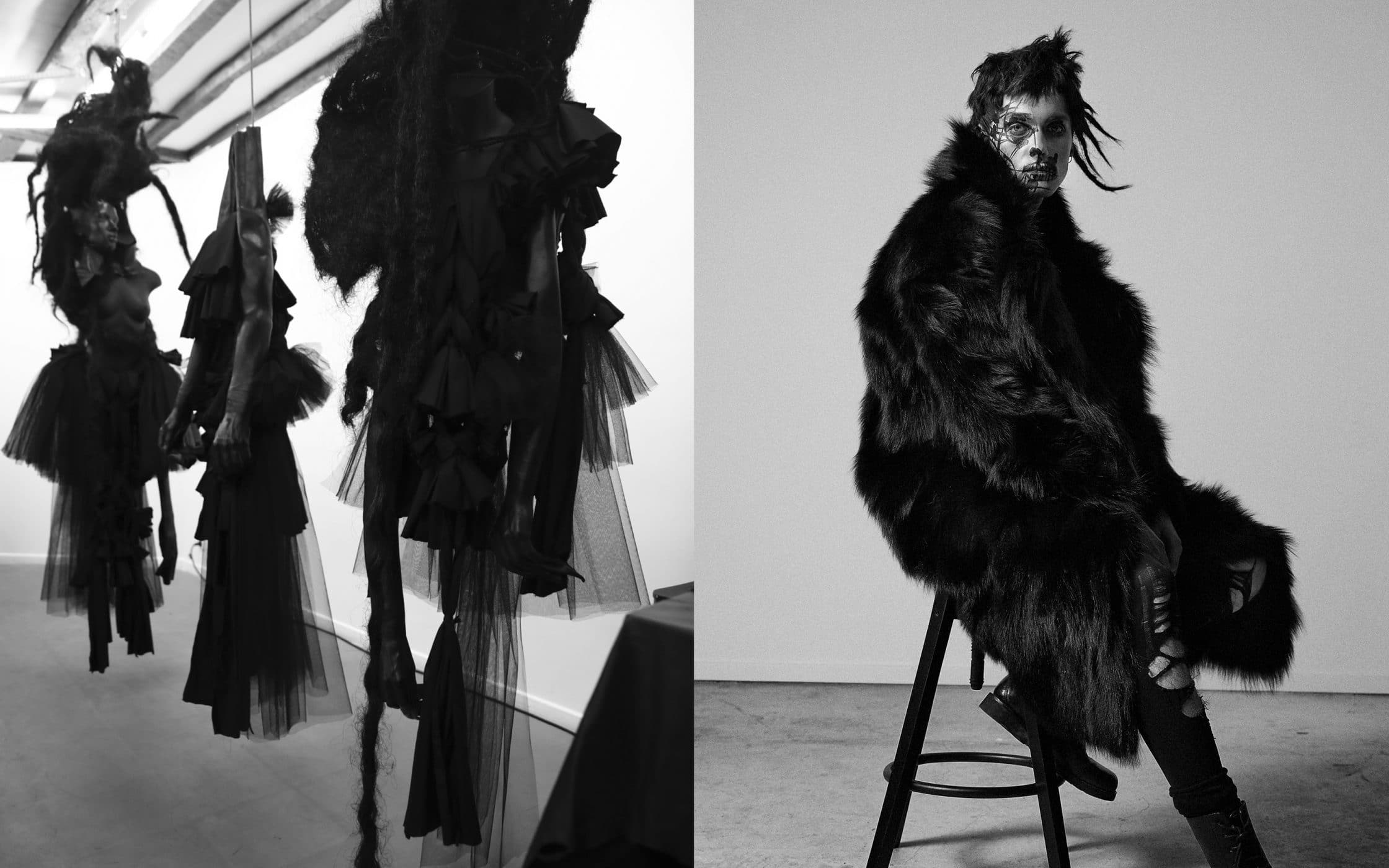 Bringing sustainability to fashion branding and Danish clothing
Clothing with a purpose has always had the biggest impact on the modern world. After all, people want the things they wear to mean something. The right fashion is never just a comfortable combination of fabrics – it's an extension of your inner self. Just look at Vivienne Westwood's contribution to the British landscape for instance. By taking a no-nonsense approach to the political injustices and social economy of the day, Westwood was able to transform the streets of Britain and create a brand that's survived the decades.
While Barbara I Gongini might not use disruptive marketing techniques to share her name and ideas with the world around her, that doesn't make her brand any less innovative. Gongini has transformed the concept of fashion branding and brought new life to the Nordic world through an obsession with sustainability, and a futuristic approach to what clothing should mean.
Gongini describes her clothing as "Avant Garde" in style. To her, this means that the designs she creates are more than what they appear to be on the surface. She believes that art in the avant-garde sphere should be about discovering what lies beneath, unlocking the secrets of the soul and awakening the senses with new and complicated ideas. To that end, her garments certainly serve their purpose.
Unlike other fashion brands from across the globe, Barbara I Gongini have never focused much on creating products for a distinctly male or female body. Instead, her collections combine luxury designs and materials with sustainability – creating a fluid image that can be imagined as masculine or feminine depending on how you choose to style each piece. Rather than telling people what they should look like with her clothing, Barbara I Gongini invites people to take control of the fashion industry once again.
As a wearer of this disruptive fashion brand, you have the power to mould the style to suit your personal preferences, with buttons, zippers, and closings that all help you to create a piece that expresses the inner workings of your mind.
From her official beginnings in 2005, Gongini has been transforming the fashion world as we know it. As we mentioned above, her first collection was created entirely from scraps of material taken from previous art projects. At that time, no-one had ever dared to do anything similar. Since then, Barbara I Gongini has been bringing the avant-garde to CSR, with animal welfare, social responsibility, and other important elements at the core of everything the brand does.
Gongini hopes to one day be the front-runner for sustainability in the Nordic hemisphere.
Interdisciplinary Nordic branding: Fashion with meaning
For many of the biggest names in the history of fashion, there has always been more to the garments they created than placing fabric on hangers. Like any artistic idea, many designers believe that fashion should make an impact. Barbara I Gongini serves this belief by flirting with conceptualism in design, incorporating theatre, sounds, and visual installations into the work she creates. She's been an active part in numerous projects, all based on concepts close to her heart. For instance:
The Weather Diaries
Hosted in the Nordic House of Reykjavik, the Weather Diaries was an artistic concept devoted to exploring the forces of nature that inspire and invigorate Nordic fashion brands from Iceland, the Faroe Islands, and Greenland. Over two years, artist duo Gorfer and Cooper collected works and stories from local artisans, including Barbara I Gongini. These artistic installations demonstrated the culture, tradition, and backgrounds that motivated some of the most gifted artists in the region.
The Modular Human Installation
A 3D showcase of fashion and art, the Modular Human Installation was a showcase intended to explore the beauty of bone structure and anatomy. The items created for the show adhered to Gongini's values of zero waste, using up-cycled and re-used industrial carpet. The show seemed to explore the recyclable nature of the human condition and the way that people adapt to the changing world they live in.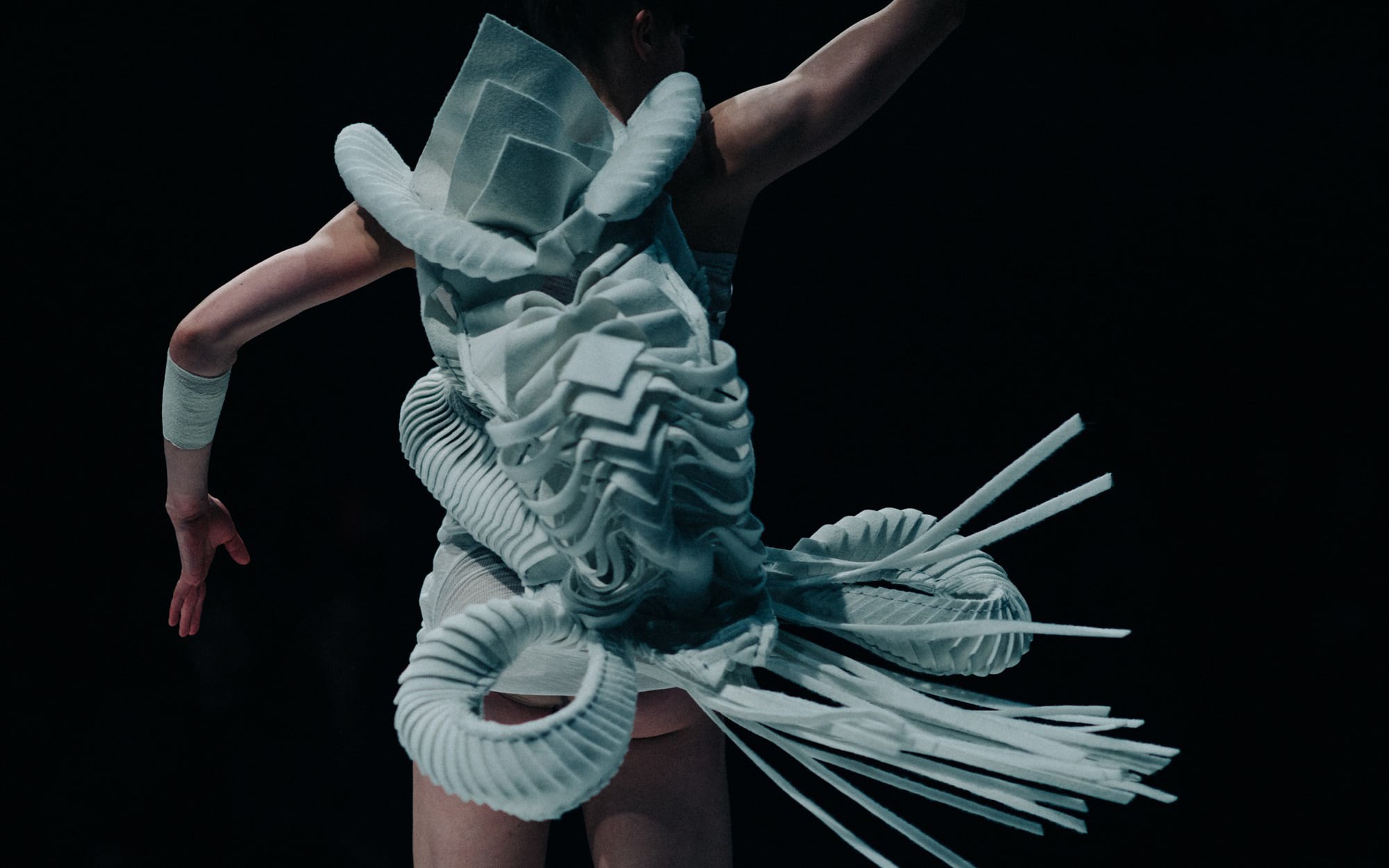 Our Arctic Future
Finally, "Our Arctic Future" explored themes like wilderness, identity, and change – all things that are commonly included in Barbara I Gongini's works. The exhibition took place in the Natural History Museum of Copenhagen, drawing exhibitions from Danish fashion brands and artists from the Nordic area. Aside from celebrating the beauty of the Scandinavian world, the exhibition also shined a spotlight on the efforts that disruptive fashion brands like Gongini's are making to find sustainable solutions for the future.
By taking part in these interdisciplinary explorations, Gongini not only found ways to explore her passions and strengthen her skills – she also demonstrated a commitment to branding herself in a transparent, and authentic way. After all, organisations that actively connect with the concepts they claim to value are the ones that earn the respect of their audience. By committing to the search for identity and sustainability in areas beyond her own collection, Gongini improved brand awareness and gave depth to her fashion branding efforts.
The hard work has already begun to pay off. In 2018, Barbara received the "Faroese Cultural Prize" which is the highest distinction a person of the Faroe culture can receive.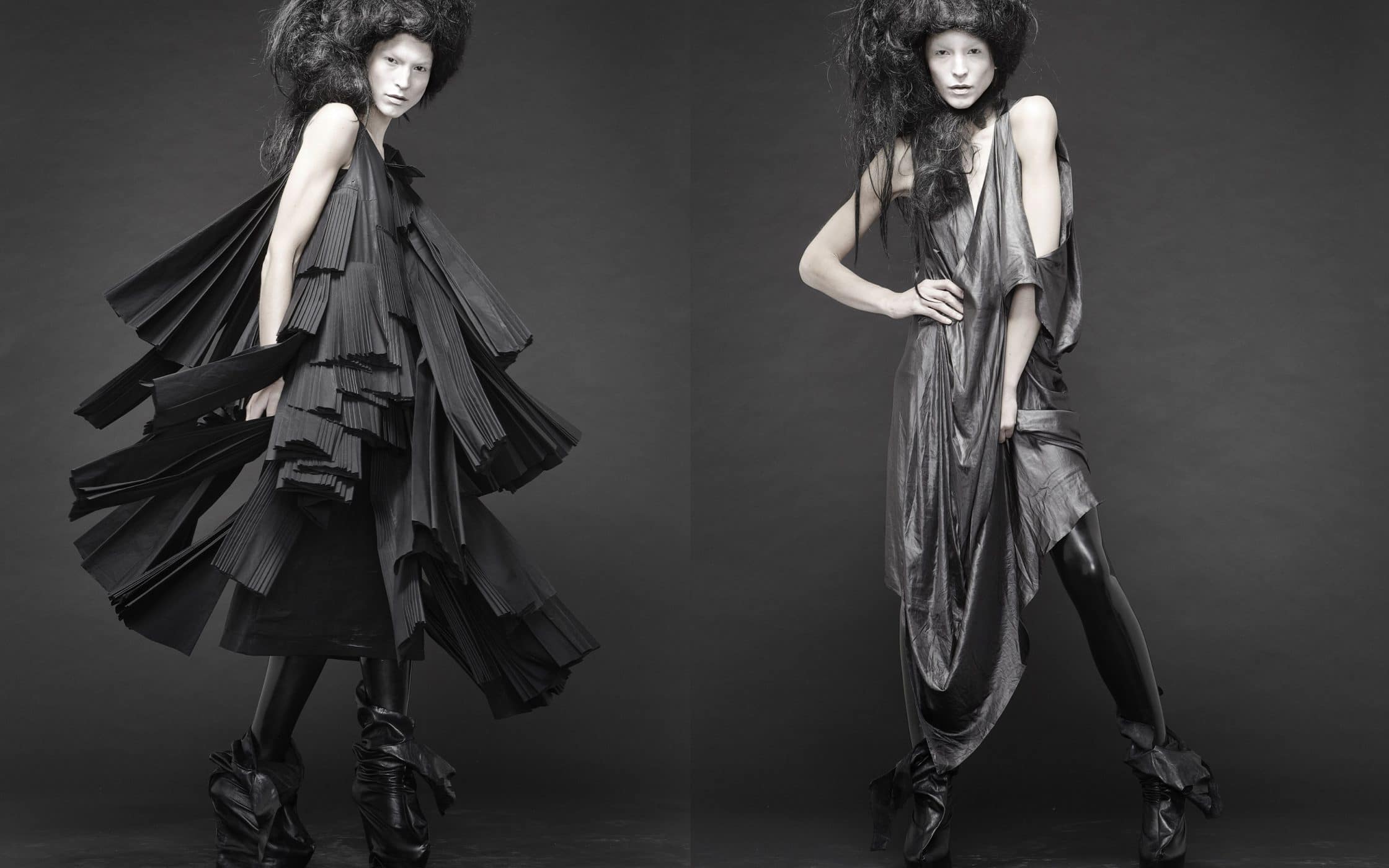 Nordic Fashion brands: The inspiration behind Barbara's work
When you explore Barbara I Gongini's collections, it's easy to see that she's never really approached design with an eye for rules and regulations. Her first collections were born out of scraps, and when she designs her current clothing, she's more concerned with following the flow of inspiration than paying attention to current trends. Because of this, Gongini is the definition of a disruptive fashion brand. She goes against the grain to create something with meaning, and that gives her fashion branding a sense of purpose that's a world away from the mass-produced clothing most of us have in our wardrobes today.
Motivated by her Faroese roots, Japanese avant-garde designers, and the fierce power of Scandinavian nature, Gongini breaks the pre-conceived rules of fashion, ignoring gender norms and glossy magazine covers in favour of something with authentic expression at its core. One of Gongini's inspirations is Rei Kawakubo – a Japanese fashion designer who takes a pre-punk approach to fashion. In her own pieces, Barbara takes a similar political approach in the items she creates – representing a resistance to normal views of style, and an urge to overcome injustice.
The very DNA of this Nordic fashion brand seems to celebrate exploration and individuality. There are no rules on how you should wear the clothing that Barbara creates – or whether you must be a specific gender to enjoy it. It's fashion without restriction – and we find that incredibly punk rock.
While there are still elements of that traditional Nordic respect for craftsmanship and comfort in the garments produced by Barbara I Gongini, there are plenty of other sources of inspiration beneath that too. In fact, Gongini has mentioned in the past that she considers anything that stimulates the senses to be an inspiration – whether it's music, art or another designer.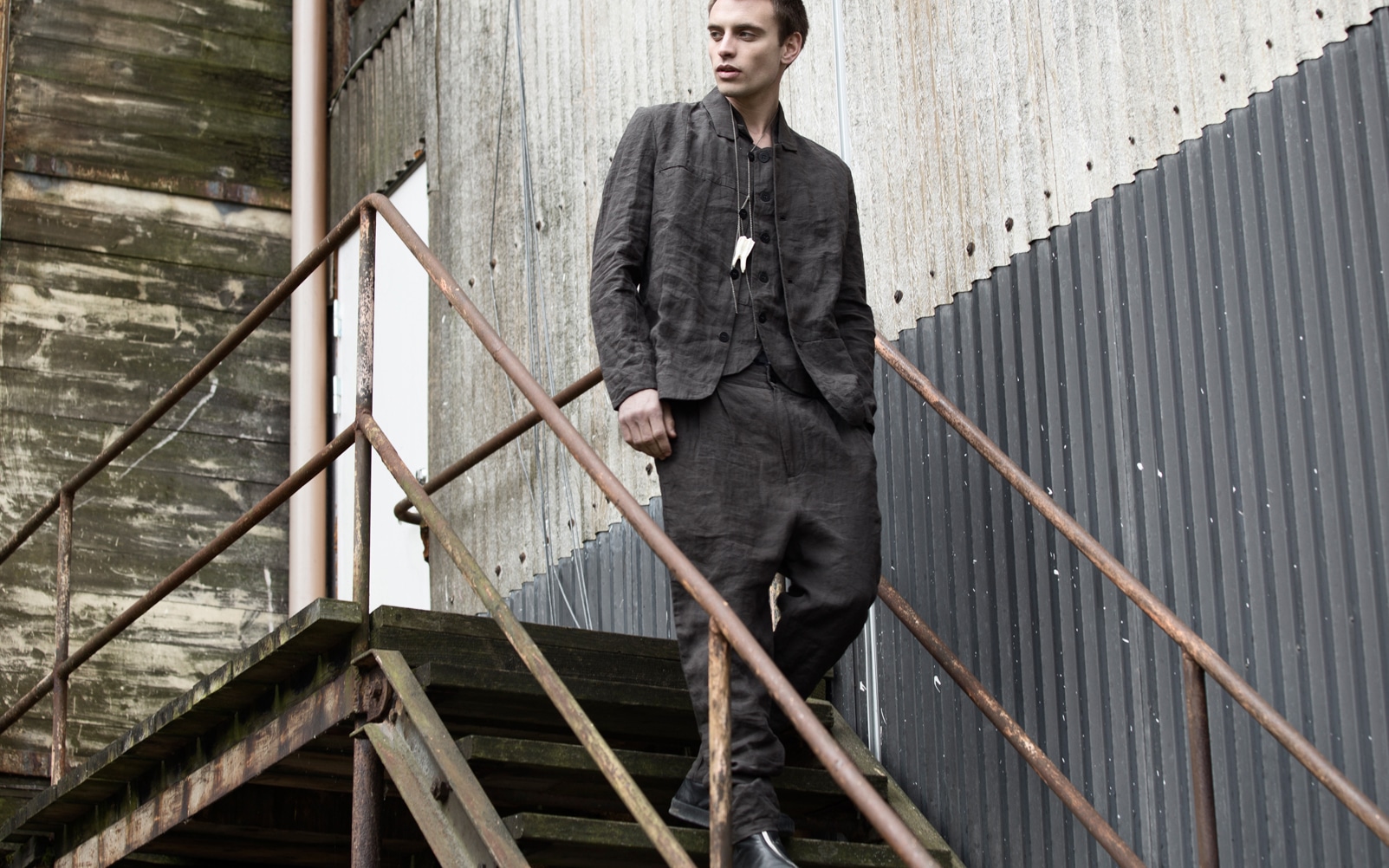 Style and sustainability: The focus on eco-friendly fashion
Of course, perhaps the biggest inspiration transforming Gongini into a fashion identity with impact, is her passion for sustainable style. Loyal to the non-wasteful principles of Nordic branding, Gongini creates garments that are sustainable, versatile, and beautiful – for both men and women alike. She even won special recognition at the Copenhagen Fashion Summit in 2014.
Barbara, I Gongini has something to teach the world of fashion branding about sticking by your company values. She believes that everyone in the fashion industry should be pushing for an eco-friendlier approach to design. This isn't just something plastered on the designer's website – it's something the entire brand lives by. It's constantly pushing to be 100% eco-friendly and take part in countless events to improve awareness around sustainable practices. The company was even represented at an EU conference to speak to politicians about how the problems regarding sustainability can be addressed.
To make the brand more sustainable, Gongini constantly searches for eco-friendly fabrics to use and prides herself on choosing the most ethical production facilities both inside and outside of the EU. Some of the values behind this Nordic fashion brand include:
Compatibility: All new pieces are designed to be compatible with pieces from previous collections, so old garments stay in rotation.
Multi-way design: The creations that Gongini makes can be worn however the wearer chooses, with multiple expressive options available. The hope is that this will help to create a stronger bond between the consumer and garment, to promote prolonged clothing use.
Recycling and upcycling: Older archived styles are brought to life through deconstruction and recreation. Old fabrics are used alongside new ones to reduce waste.
Zero-waste: This fashion branding master uses scrap source projects to constantly stay on the cutting edge of the zero-waste eco-friendly movement.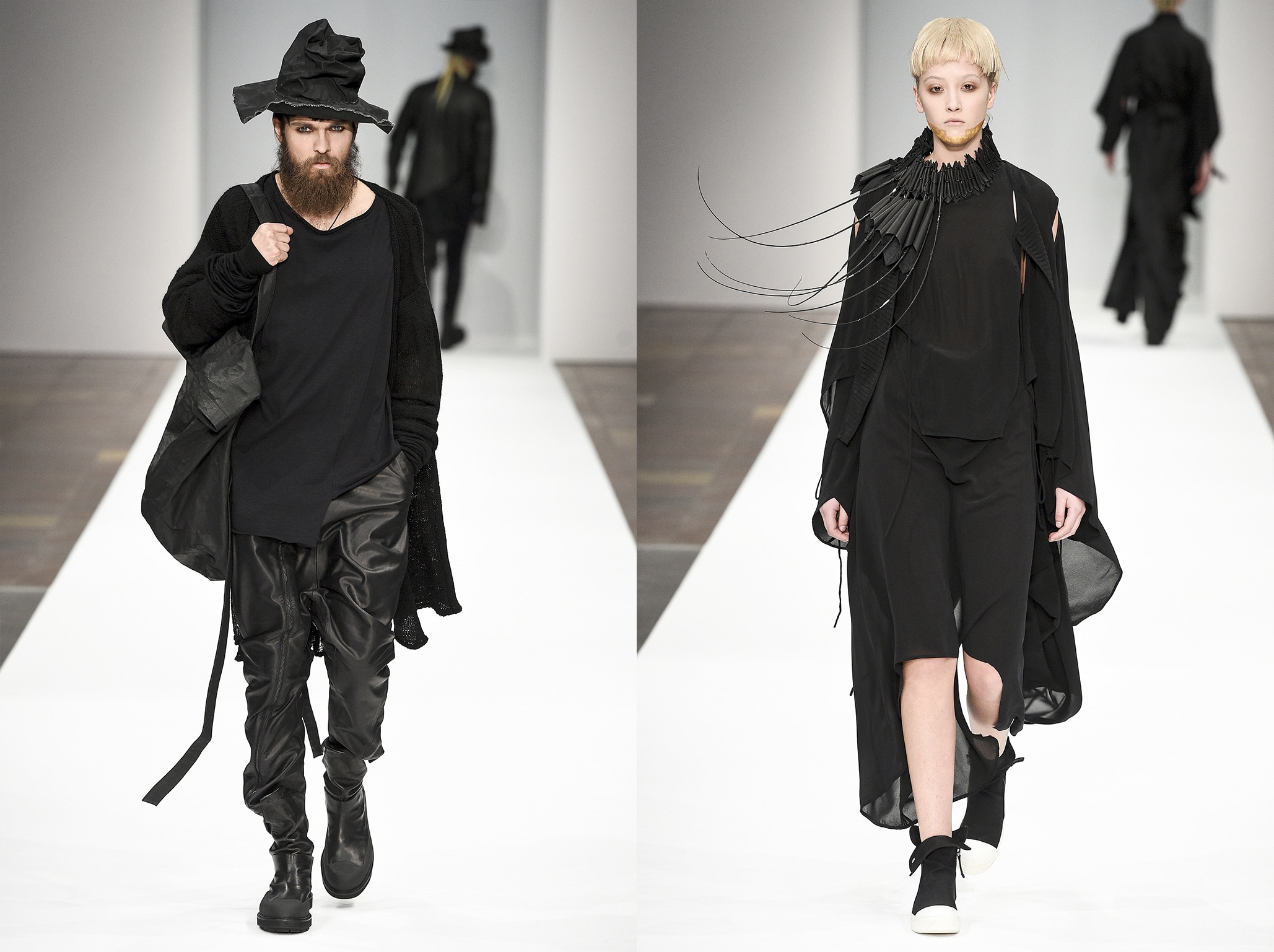 What it means to be a sustainable style brand: Marketing for Barbara I Gongini
Just like her approach to fashion, Barbara I Gongini's marketing plans are highly-inclusive, designed to appeal to people from around the globe, regardless of their age or gender. Gongini believes that fashion doesn't have to be bright and trendy to earn attention – all it needs to do is to appeal to an audience on an emotional level.
The Barbara I Gongini brand does most of its marketing activity on digital channels, as its audience spans across the globe. It uses the content it creates to inspire and inform, providing insights into what makes this Nordic fashion brand so special. For instance, on YouTube, Gongini has her own channel, where her marketing team shares behind-the-scenes videos, information on the brands latest projects, and teasers for upcoming collections.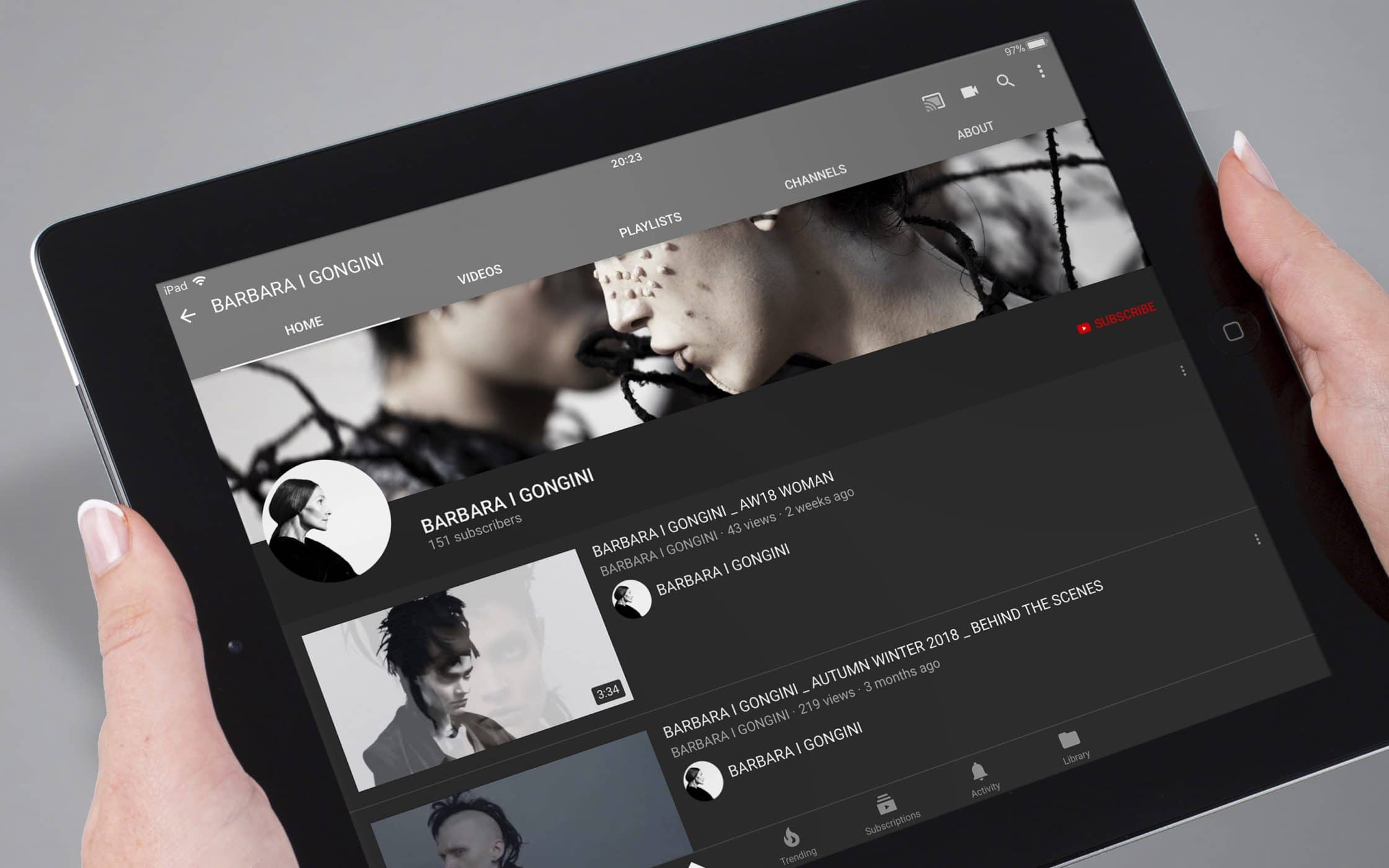 At the same time, on Facebook, the team keeps a loyal following of dedicated customers updated with information about the latest events that the company has gotten involved with. This includes not just updates on collections – but also insights into the various events and sustainability strategies that the brand supports.
From the Barbara, I Gongini Instagram page, to the brand's website, this company's digital presence seems to be about building emotional connections with its audience, through a shared devotion to concepts like sustainability and self-expression. Gongini reaches out to those in need of help finding a fashion brand that fits with their inner identity and lets them know that they don't have to conform to any pre-set rules or guidelines.
In the offline world, Barbara I Gongini also takes part on countless industry events, Fashion Week events, and other incredible experiences intended to both showcase collections, and demonstrate its commitments to a unique set of brand values. On the brand website, you can even find plenty of information about the CSR guidelines that the business follows in everything it does.
More than just a Nordic fashion brand celebrating self-expression, Barbara I Gongini is a company that presents itself as a movement – a social community devoted to seeking out human equality and protecting the world we live in.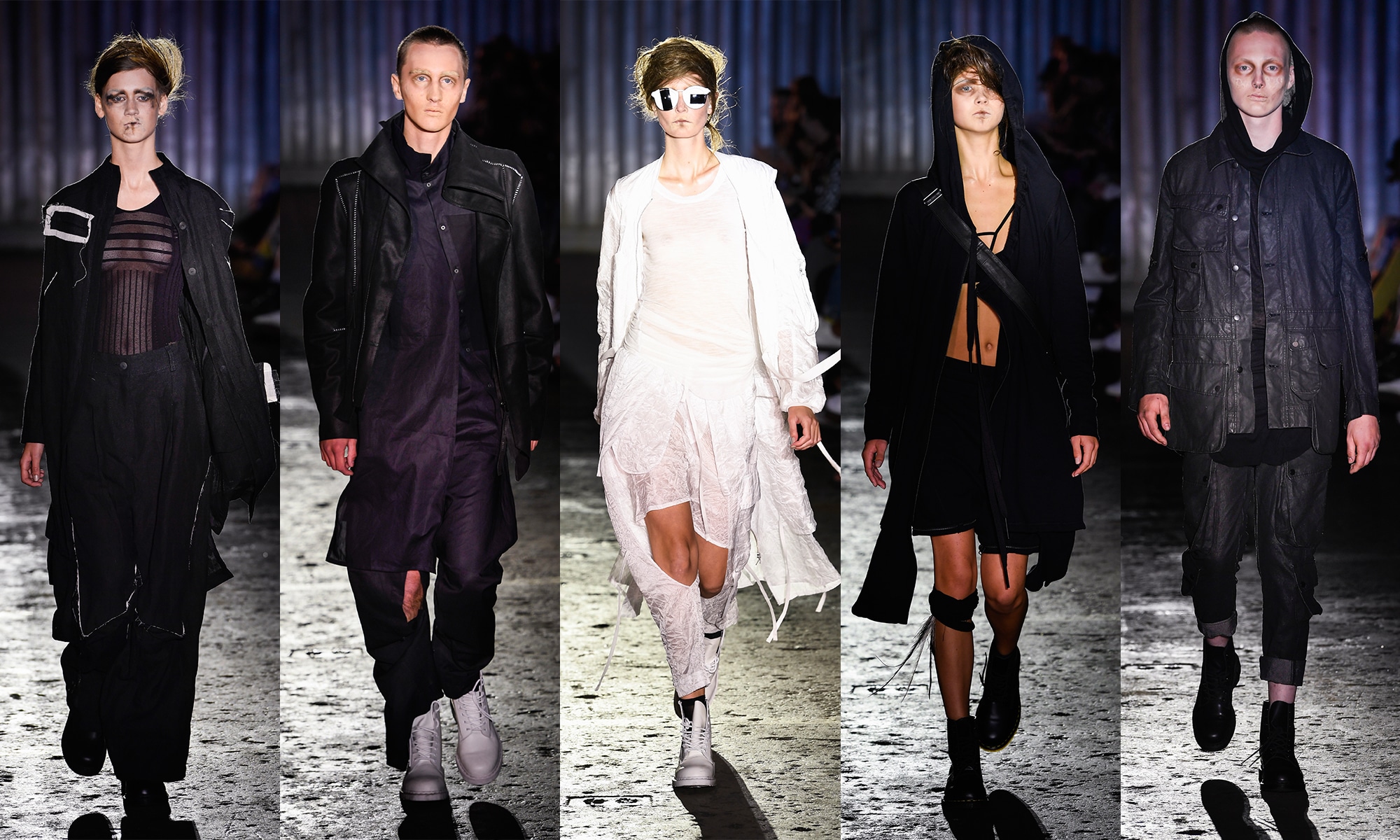 What Nordic fashion brands can teach the world
Just like any new company building a brand from scratch, Barbara I Gongini didn't start with all the knowledge she needed to transform the world of fashion. She had a vision, and the drive to create something new, but she had no idea how to align the creative side of her imagination, with the business details that go into running a successful company. In interviews, Gongini has admitted to making a few mistakes along the way, but she also suggests that today's brands shouldn't be afraid of doing the same thing.
Gongini encourages today's aspiring companies to be driven by their own internal image of what the world should be like. She believes that the most powerful brands are the ones that avoid the trends and do something different. We feel that Barbara I Gongini teaches the business world to:
Be unique: Don't follow the patterns that have been laid out before you. Seek out a way to serve the underserved with concepts that no-one has dared to explore before. Be disruptive, and don't be afraid to stumble on the path to your vision.
Stand for something: The best brands are always those that are driven by unique and powerful values. The more you're willing to stand for something important, the easier it will be to earn the affinity of your target customers.
Make an impact: Brands with value don't whisper their message to their customers – they shout it on every platform they can find. Like Barbara I Gongini, look for ways to make an impact both offline, and online.
Connect with people: Gongini's designs are passionate and emotional – they come from a knowledge of the world around us, and an insight into the human soul. Make a connection with your audience, and you'll always keep them coming back for more.
Barbara I Gongini has re-ignited our love of fashion with her punk rock disruptive approach to branding. What do you think of this avant-garde Nordic designer?
If you enjoyed this article, you might enjoy these too:
— The impact of punk rock on design and culture
— Vivienne Westwood: From punk to style to symbol
— Promotion for punks: BrewDogs marketing strategy
— 25 disruptive brands that changed our world today