What's the purpose of brand purpose? Everything you need to know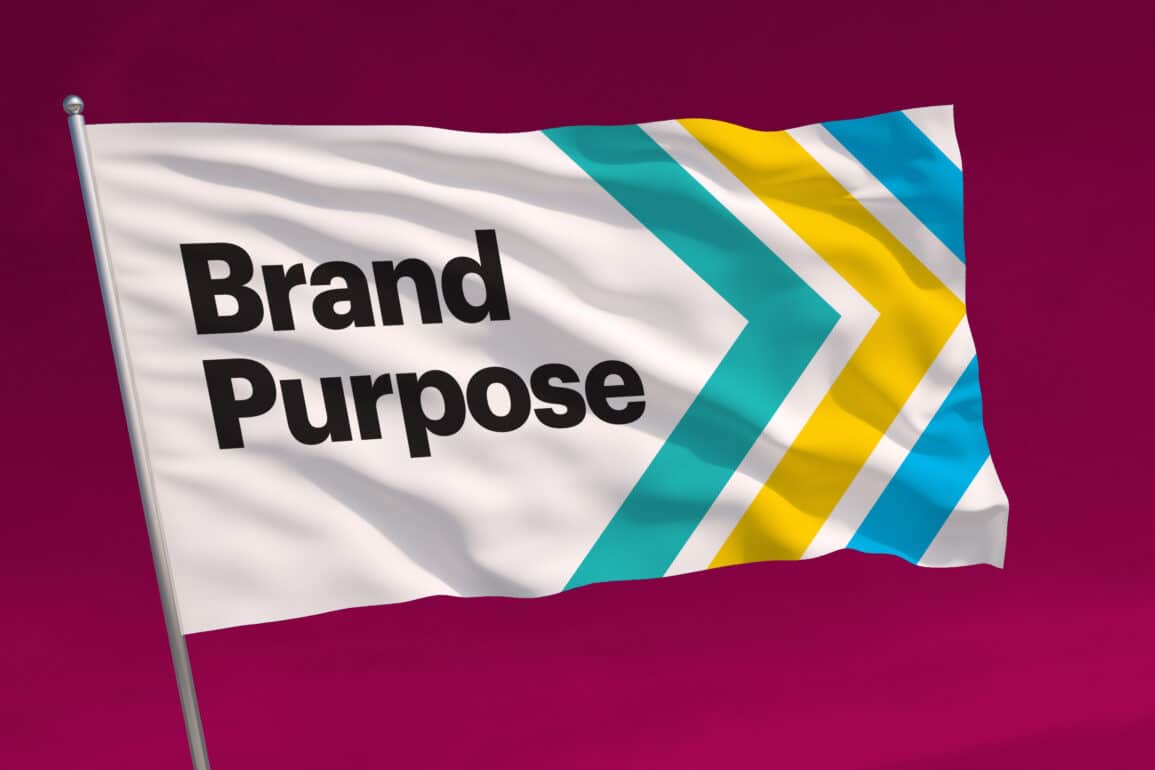 What's the why behind your business?
As companies throughout the world continue to strive for differentiation in overcrowded industries, the purpose-driven brand is the one that earns the loyalty of its customers.
Often, when organisations begin looking for ways to position themselves in the marketplace, they focus on things like products, services, and marketing campaigns. While these things are important to any growing enterprise, your USP isn't the factor that forms the heart of your institution. Today's brands need something more if they want to stand out. They need a purpose.
There will always be a venture that claims they can do what you do bigger, better, faster, and cheaper. That means it's no longer enough for companies to share the same old clichés about why their product is superior. Instead, you need to create a connection with your audience, and give them something to hold onto that goes beyond price points and packaging.
The purpose of a brand is the "why" behind your existence. With your values, it defines the soul of your organisation, and engages your audience emotionally through a series of shared beliefs, solved problems, and inherent meaning.
Your brand purpose can inspire loyalty, convince your customers to trust and relate to you, and ensure that your fans forgive your weaknesses, sing your praises, and wave your flag.
So, what's your brand purpose?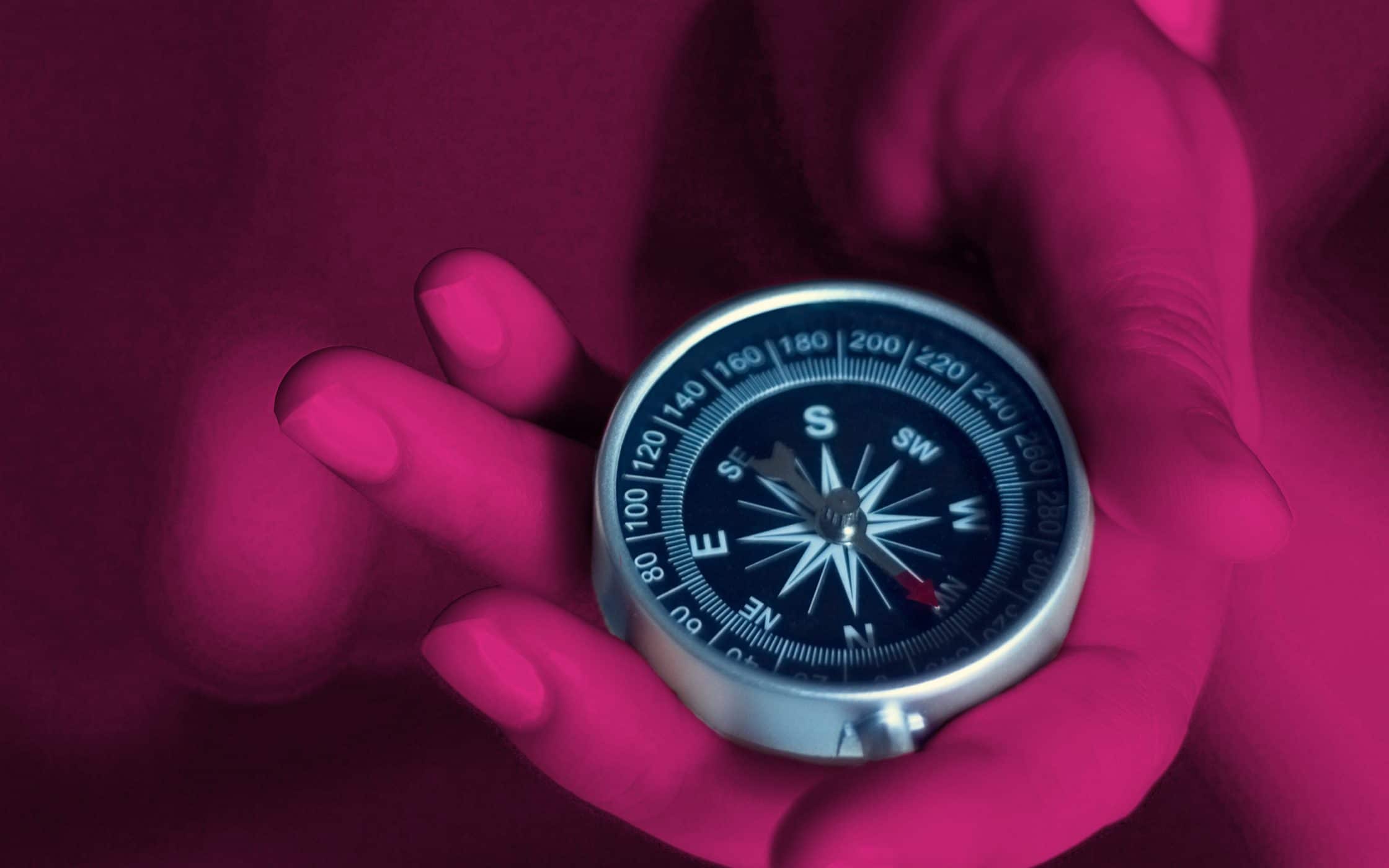 What is the purpose of a brand?
The biggest mistake that businesses make when asking "what is the purpose of a brand?" is assuming that their ultimate goal, and their purpose is the same thing. Every organisation wants to make a living, so the purpose of a brand is not "to make more money". If you make that your focus, then you're going to end up feeding the 42% of consumers who don't trust brands.
Too many companies fail to capture the "passion" in finding their brand purpose. Instead, they simply end up with uninspiring, over-done mission statements that are neither memorable nor moving. In a world where customers are looking to interact with enterprises with drive and personality, you can't afford to be basic or bland.
Your brand purpose is the fifth "P" of your marketing mix. Without it, your business can't be sustainable. One of the main problems with answering the question: "what is the purpose of a brand?" is that many companies confuse purpose, with values and vision statements. Before we dive deeper into this article, here's a quick definition of each, to help get you started:
Brand purpose outlines "why" you exist. Your brand purpose is the meaning behind your existence, an idealistic view of what you want to become to your audience, for instance: "We want to make branding easier for growing companies."
Brand values explain the ethics and behaviours you'll use to get to your destination. Your values establish the qualities you idealise as a company, such as innovation, inclusivity, or creativity.
Brand mission defines what you need to do to reach your goals. Your mission might outline specific tactics or initiatives you have in mind for operational excellence, product development, or brand communications.
Brand vision highlights where you want to end up. If you stick to your purpose, values, and mission, where do you hope to be at the end of the next five years? For instance: "We want to be the UK's favourite branding company by 2020.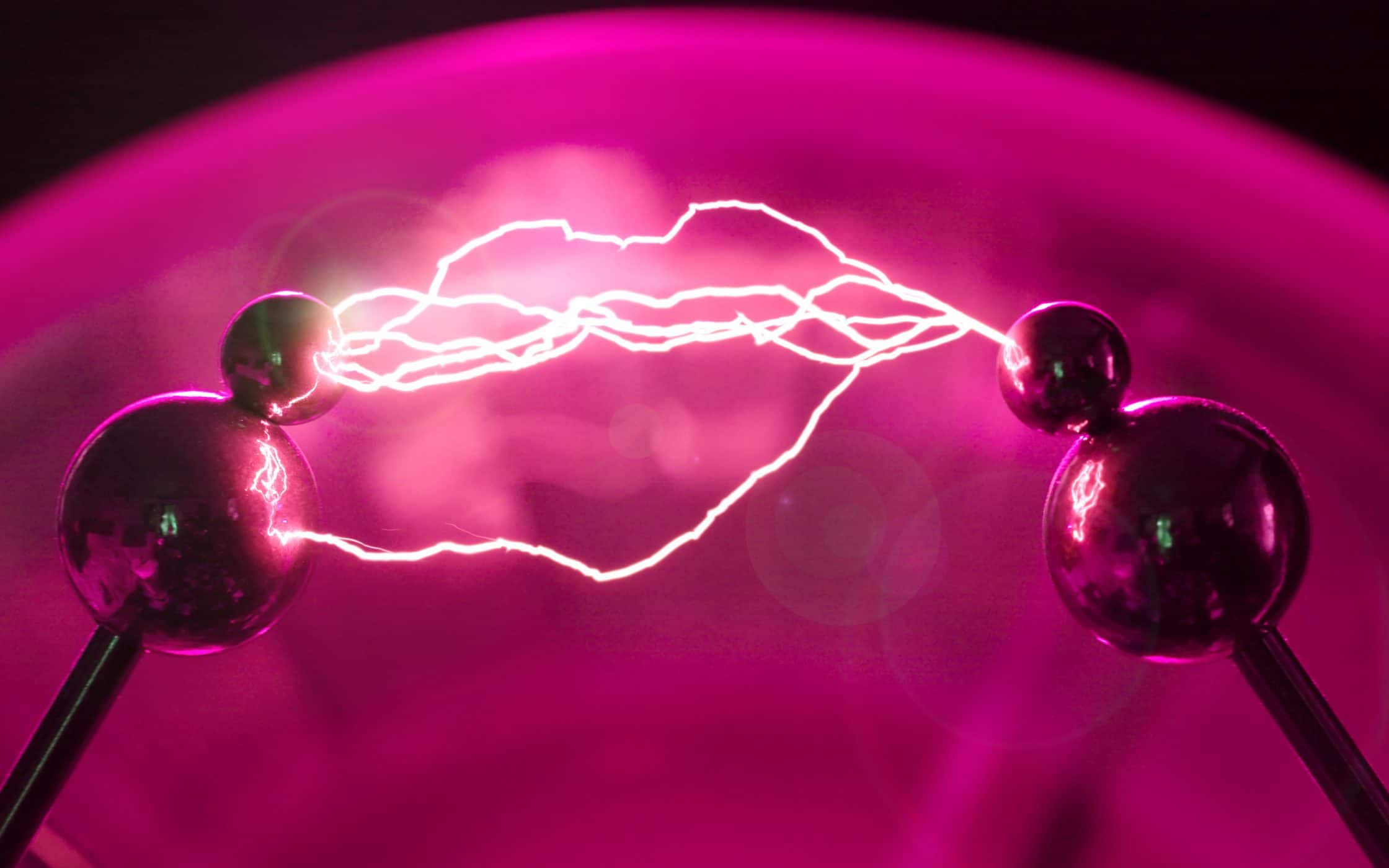 What is brand purpose? How to find your spark
As important as it is for companies to find their answer to "what is brand purpose?", the concept doesn't always get the respect it deserves. There are a couple of major problems with discovering the purpose of a brand today. First, a lot of enterprises struggle to consider brand purpose as a meaningful differentiator when working with their consultancy company. Purpose has to be born from a place of passion, if it's considered as nothing more than an afterthought, your customers will recognise the lack of effort.
Secondly, the average organisation's approach to becoming a purpose driven brand today has emerged as more of a box-ticking exercise than a journey into self-definition. For some, brand purpose has been reduced into a set of generic missions and values that could just as easily describe hundreds of different companies.
If you want your brand purpose to mean something, then you need to find your "spark", the drive that pushes you to discover what makes you unique. Fortunately, you're in luck, because here are a few steps that will help you to do just that:
What is brand purpose? Step 1: Start with your ideology
While your brand purpose and brand values aren't the same thing, becoming a purpose-driven brand requires a full view of your overall ideology. Before you can determine "why" you exist, you need to think about what you believe in, and what you're willing to fight for. A strong brand doesn't just refresh every couple of years – it evolves. Your ideology will give you the compass you need to remain consistent and likeable over time.
Look at Nike, for instance, this athletic brand wants to inspire customers to overcome adversity, and achieve their goals. In pursuit of their vision, and in line with their purpose, the business has explored countless crucial topics, including feminism, racism, the power of dreams, and health. Start broad with your ideology, then focus in on a purpose, before exploring different topics you can address along the way.
What is brand purpose? Step 2: Context is crucial
The things that matter to you as an organisation, need to matter to your target audience – otherwise you have no hope of cultivating loyalty. With that in mind, becoming a purpose driven brand means thinking about your cultural and competitive context. Think about the marketplace you're breaking into, and the issues that matter most to your customers.
For instance, if you were a cosmetics company selling affordable haircare products, what would be your reason for doing that? Sure, you want to improve your chances of customers choosing you over your competitors, and cheap items are a good way to do that. However, a stronger purpose would be that you want to give people with low incomes the chance to feel the luxury and confidence of a great cosmetic experience.
Differentiating yourself with brand purpose isn't just about standing out for the sake of it. It's about finding a way to be relevant to people in need of your products or service.
What is brand purpose? Step 3: Offer real value
A purpose-driven brand is powerful because it solves real problems for real people. It's nice to say that you're trying to make the world a better place, but ultimately that's just a vague comment that doesn't really appeal to anyone. Look at the customers that exist in your marketplace. Think about creating a user persona if you have to, and use what you learn about those people to decide what the purpose of a brand in your industry should be.
Dove don't just deliver luxury beauty products to the world, they focus on making "normal" women feel extraordinary. Range Rover don't just produce cars, they help to feed the natural sense of adventure that humans have. Just try to make sure that you're not solving a problem that's already been addressed by countless companies in your niche.
What is brand purpose? Step 4: Love the haters
If you're too busy trying to please everyone with your product, then you can't stand out. Unfortunately, purpose-driven brands are identified by their controversial approach to certain topics. For instance, Lush focuses on putting ethics first when it comes to creating their cosmetics. While this makes them the champion of people who want to fight back against animal cruelty and labour issues, it also means that huge cosmetic industries that use "less ethical" approaches consider Lush to be their enemy.
Ask yourself who isn't going to like your brand purpose. As long as you're not alienating people that you might want to sell to one day, then you should be on the track. Remember, creating an amazing company means using your unique voice to empower one group, and disempowering another. The great thing about having enemies, is that it will give you and your followers someone to unite against.
What is brand purpose? Step 5: Be consistent
One of the main reasons why purpose-driven brands have been met with so much controversy lately, is that too many companies fail to use their ideology in everything they do. Unless you build your company around your values and purpose, then you're just another enterprise with another marketing gimmick.
The purpose of a brand gives that company a reason for being, everything else should slot alongside it. While your brand purpose doesn't have to change the world, it does have to be something that you're prepared to stick to. Let your purpose inspire the changes you make as your company grows, and become a staple of your brand awareness strategy.
Above all else, remember that your brand purpose is a promise that you make to your customers – don't choose a promise you can't keep.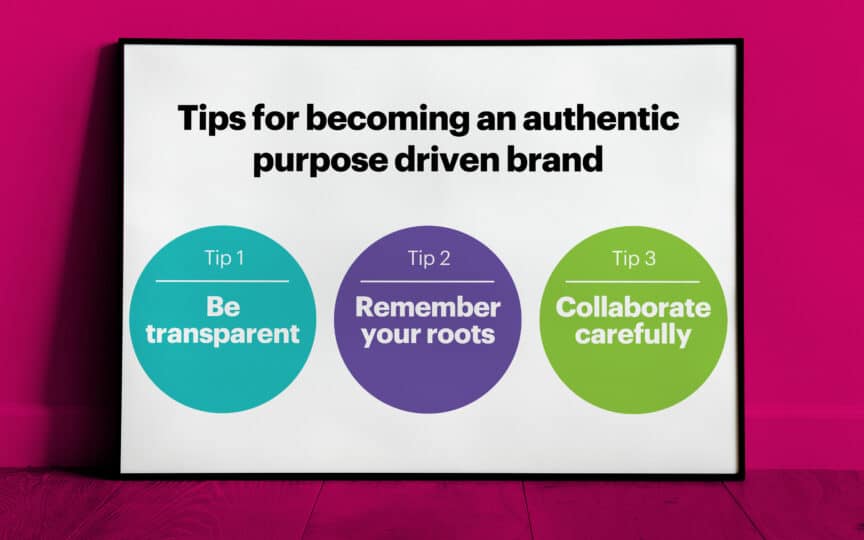 Tips for becoming an authentic purpose driven brand
There are millions, even billions of brands out there, all competing for customer attention. A few hundred will engage your interest with inbound marketing efforts over the years, and throughout your lifetime, only a handful will truly earn your loyalty. Purpose driven brands are powerful because they stand for something. Human beings search for meaning and significance in everything we do, and answering the question: "What is the purpose of a brand?" is your way to appeal to that drive.
In an effort to better understand the purpose of a brand, the CMO of P&G, Jim Stengel, once wrote a book called "Grow". In his book, Jim separates different high-performing brands into five specific categories of purpose, which could help you to begin your journey into self-discovery:
Impacting society: Dove wants to change society by celebrating the beauty of "normal" women.
Evoking pride: Companies like BMW exist to epitomise feelings of luxury and achievement.
Inspiring exploration: Airbnb tries to help people experience new things and open the door to new adventures.
Enabling connections: FedEx offer confidence and simplicity to people trying to make everyday connections.
Eliciting happiness: Coca-Cola find their inspiration in trying to influence moments of joy in day-to-day life.
While your brand purpose doesn't necessarily have to fit into one of these categories – most will. Just remember that whichever purpose you choose, you have to make it authentic. Studies find that authentic purpose driven brands are more successful when finding, and keeping customers. So, how do you ensure authenticity in the purpose of a brand?
Be transparent: Don't just "say" something, show it. Convince people that you're a company of your word by acting on your beliefs. If your purpose is to create more energy-efficient products to improve the environment, make sure you're recycling, getting involved with local conservation efforts, and more.
Remember your roots: Great brand purpose often comes from the very heart of your organisation. Think about why you started in business, what drove you into action, and why your customers should care about you over your competitors. Use your background to tell stories that connect with the interests of your customers, and show your humanity.
Collaborate carefully: Partner with people who share the same values as your business. For example, Innocent teamed up with a company called "Grow it Yourself", to keep children informed about where food comes from. The collaboration supported their brand purpose to improve the world, and helped the company to earn more loyalty from their audience.
Brand purpose examples to inspire and invigorate
Simon Senek once said: "People don't buy what you do. They buy why you do it."
Identifying a strong purpose-driven brand means having a distinct perspective that influences everything your enterprise does, and doesn't do.
To help give you a little guidance, here are just a few brand purpose examples that could give you the inspiration you need to discover your driving spark.
Brand purpose examples: Dove
Dove is one of the best brand purpose examples around. The Dove brand purpose is about improving the confidence of girls around the world. This is a company that has recognised the pervasive power of low self-esteem for females, and they're fighting back against it.
Dove are one of the most well-known companies in the world, because they focus on more than just selling soap. Their recent "My Beauty my Say" movement asks women to design their own interpretation of what is beautiful. The campaign hopes to inspire women to stand up against negative judgements, and find their inner confidence.
While the Dove brand purpose might not make the company more profitable directly, it does make them easier to relate to, which inspires greater company loyalty.
Brand purpose examples: The Body Shop
When Anita Roddick founded the Body Shop, she did it to help her family survive tough times. However, the company quickly evolved into something greater, and as the business grew, Anita saw her purpose driven brand as a chance to make a difference to the world.
Today, The Body Shop is a cosmetics company that focuses on the motto "Enrich, not Exploit". It's a venture devoted to empowering its people with all-natural products, free from chemicals and animal cruelty. Along with making luxurious products, the Body Shop also hopes to help 40,000 vulnerable people across the globe, regenerate 75 million square metres of natural habitat, and more.
By taking a stand for sustainability, the Body Shop align themselves with a powerful fan base, dedicated to making the world a better place.
Brand purpose examples: Starbucks
Starbucks is a company we frequently mention in our branding articles, because they accomplish their goals so well. The CEO of the company, Howard Schultz, is known throughout the world for his unshakeable commitment to corporate responsibility. Schultz pushes for greater responsibility in international organisations, and uses his purpose driven brand to improve the lives of struggling people.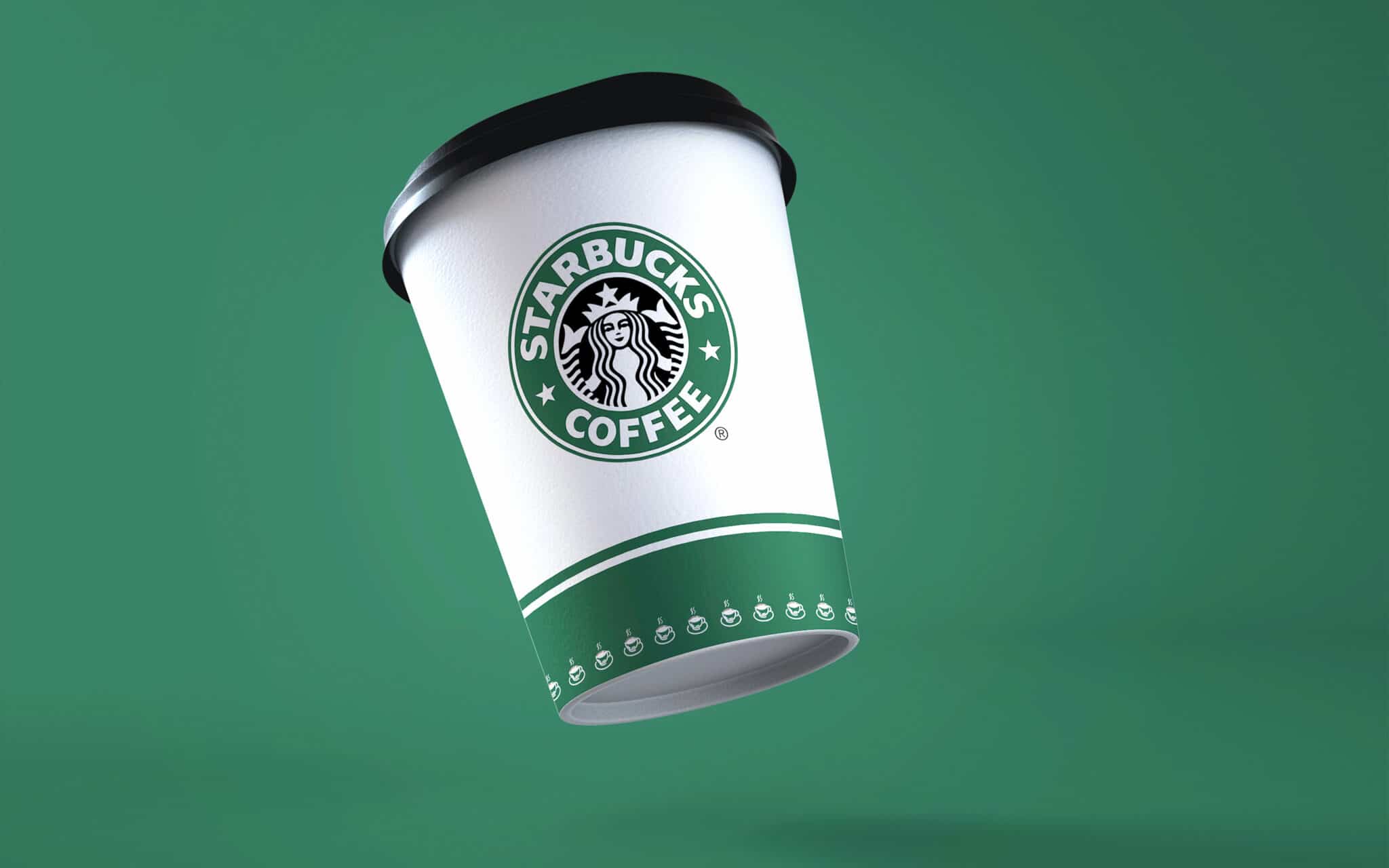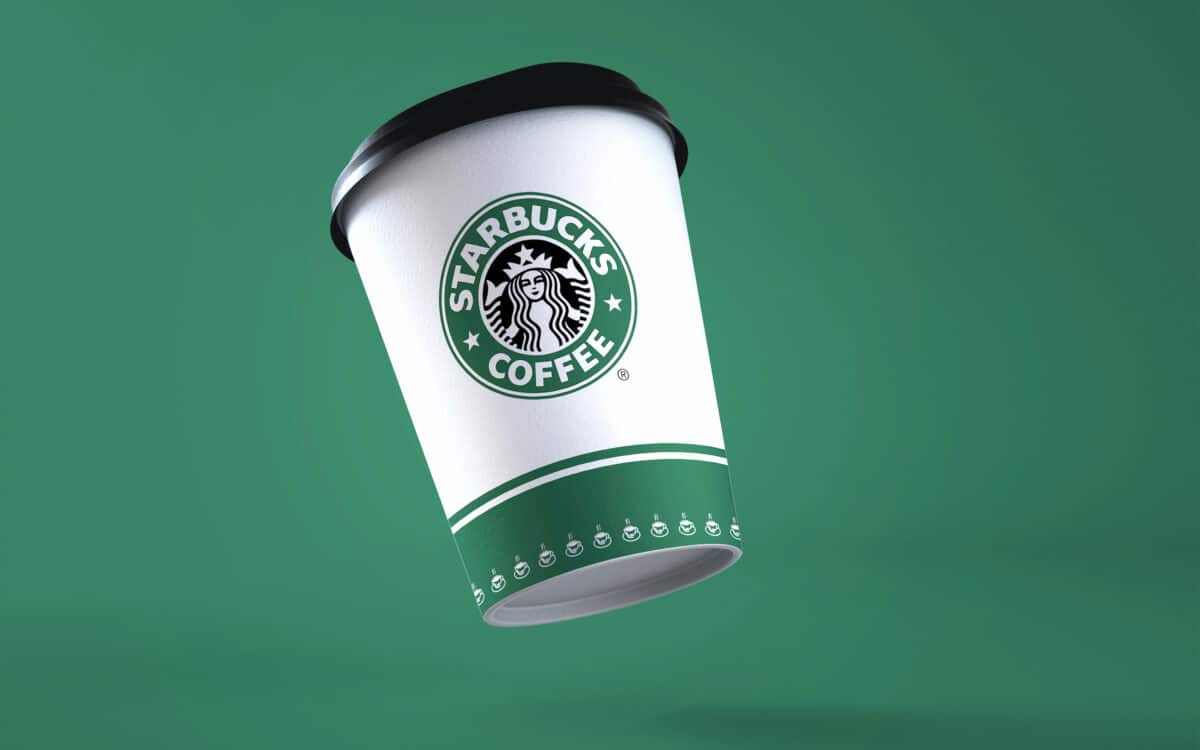 With their unique brand purpose, Starbucks have shown their commitment to fighting back against hunger, helping the environment, and making the world a more empowered place. From a background with its very own rags-to-riches story, to their position as a world-leader today, Starbucks has made an incredible impact on the world. They show us the true answer to the question: "What is brand purpose?"
Brand purpose examples: Evernote
From a basic perspective, Evernote is just a company that creates and maintains a series of apps and cloud-based software solutions for note keeping purposes. However, if you dive a little deeper into their brand purpose, you discover that this company is focused on helping people remember the things that matter.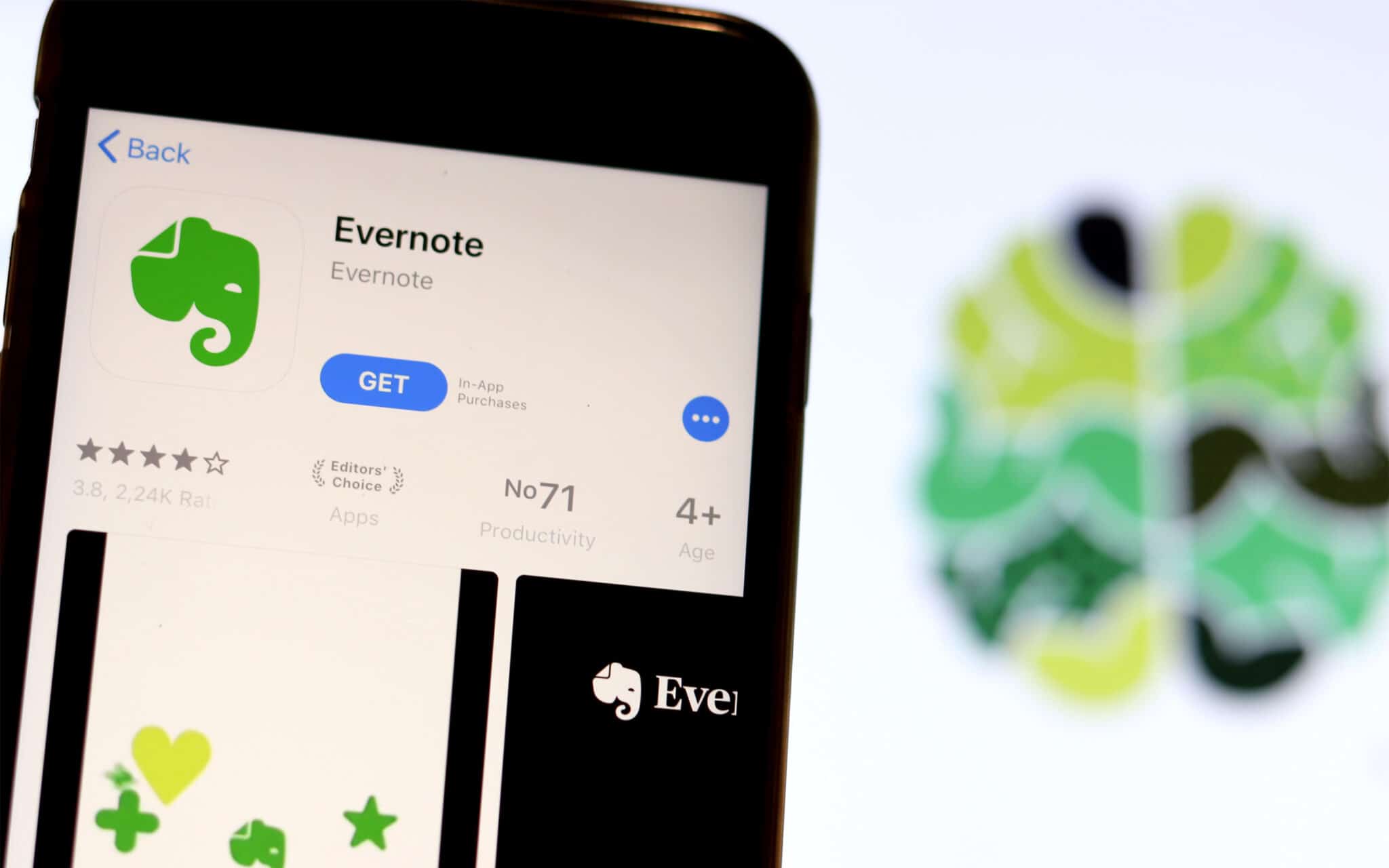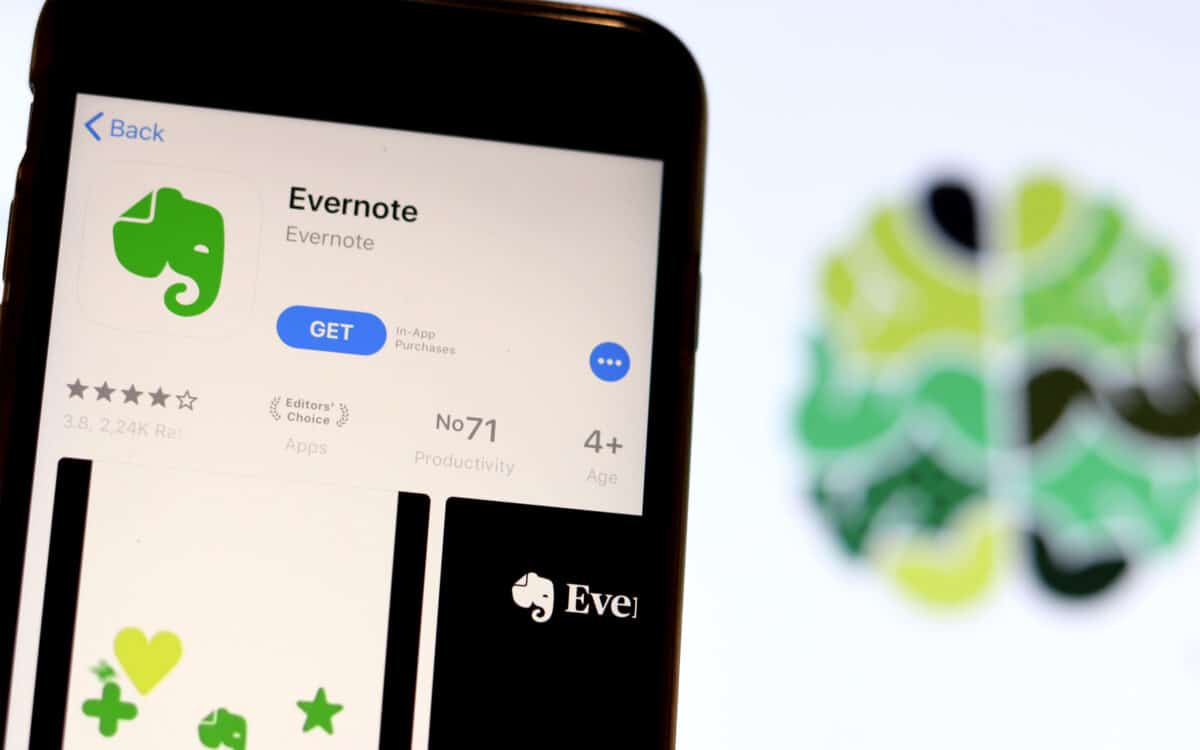 Even their logo, the elephant with a bend in its ear, represents both a note, and an elephant – the animal that never forgets. This simple, yet profound brand purpose provides a useful compass for employees thinking about how to develop the company, and facilitate new designs or marketing campaigns.
Beyond just being a rallying point for the company, Evernote's brand purpose also serves to keep the organisation on the right track towards success – maintaining consistency in everything they do.
Brand purpose examples: Tesla
Finally, Tesla is a company that creates innovative technology for the world of the future. The company mission is to accelerate our journey as a species, towards an era of sustainable transportation. Elon Musk created his purpose driven brand with a vision to make the world a more environmentally-friendly place, no longer reliant on fossil fuels for transportation.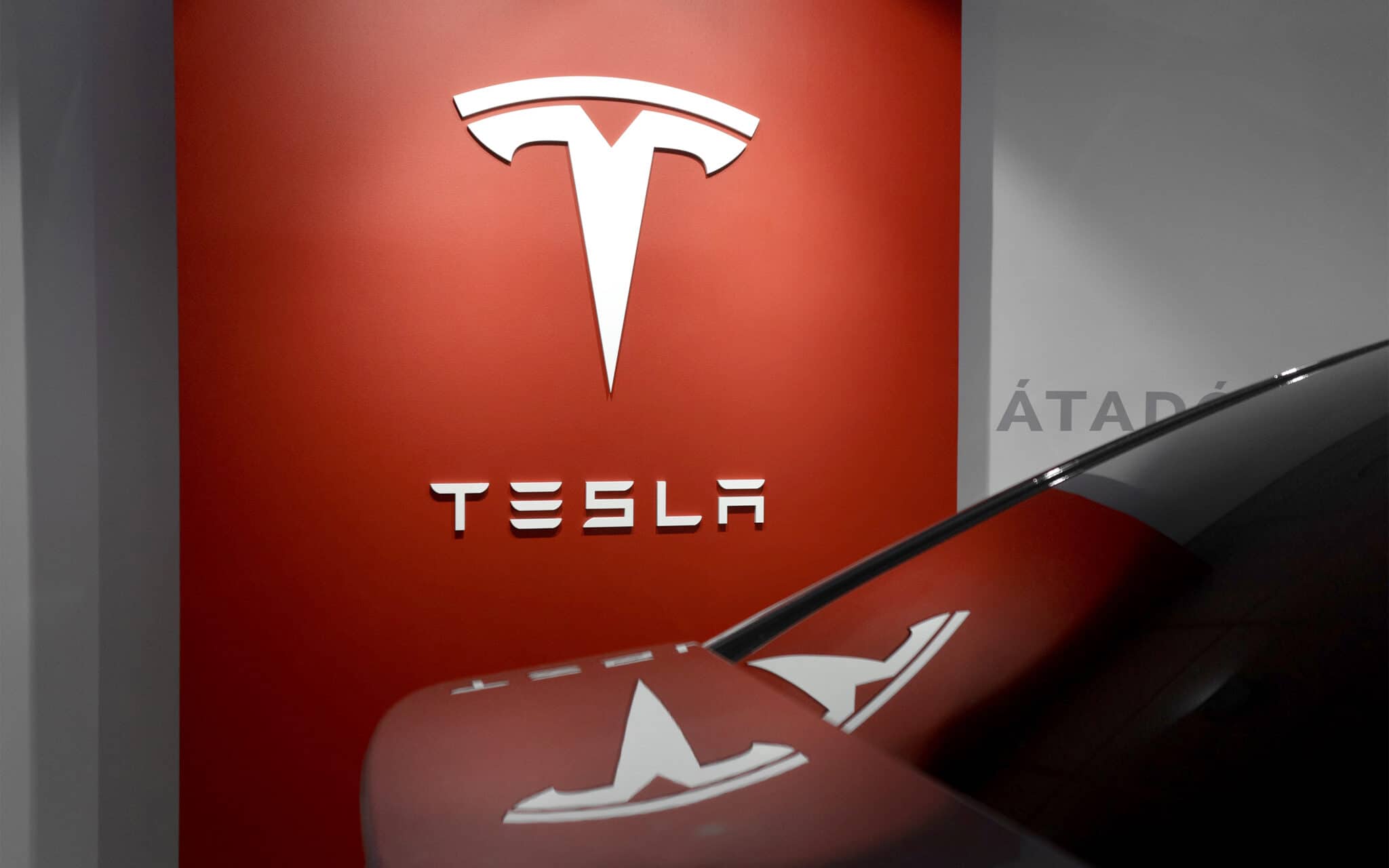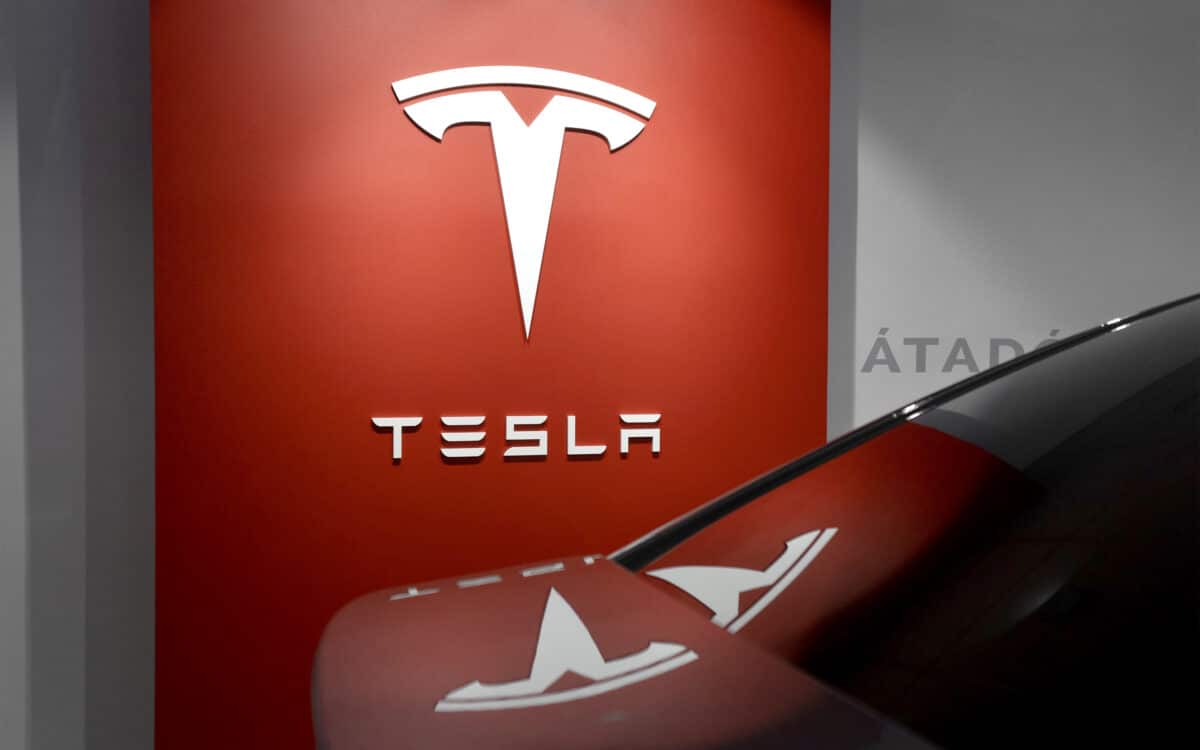 The purpose of a brand that creates eco-friendly products is to save the planet. Tesla are achieving their goals by creating a culture of innovation and design, fuelled by an ongoing ambition to eradicate pollution and transform the world with electrical vehicles. The people who work for Tesla are inspired by their brand purpose.
In fact, Tesla is a great example of how brand purpose can work to unite and enhance your corporate culture. People united towards a shared goal are far more likely to feel inspired, and engaged by the business they work for. In other words, becoming a purpose-driven brand could help you to retain your customers, and your key employees too.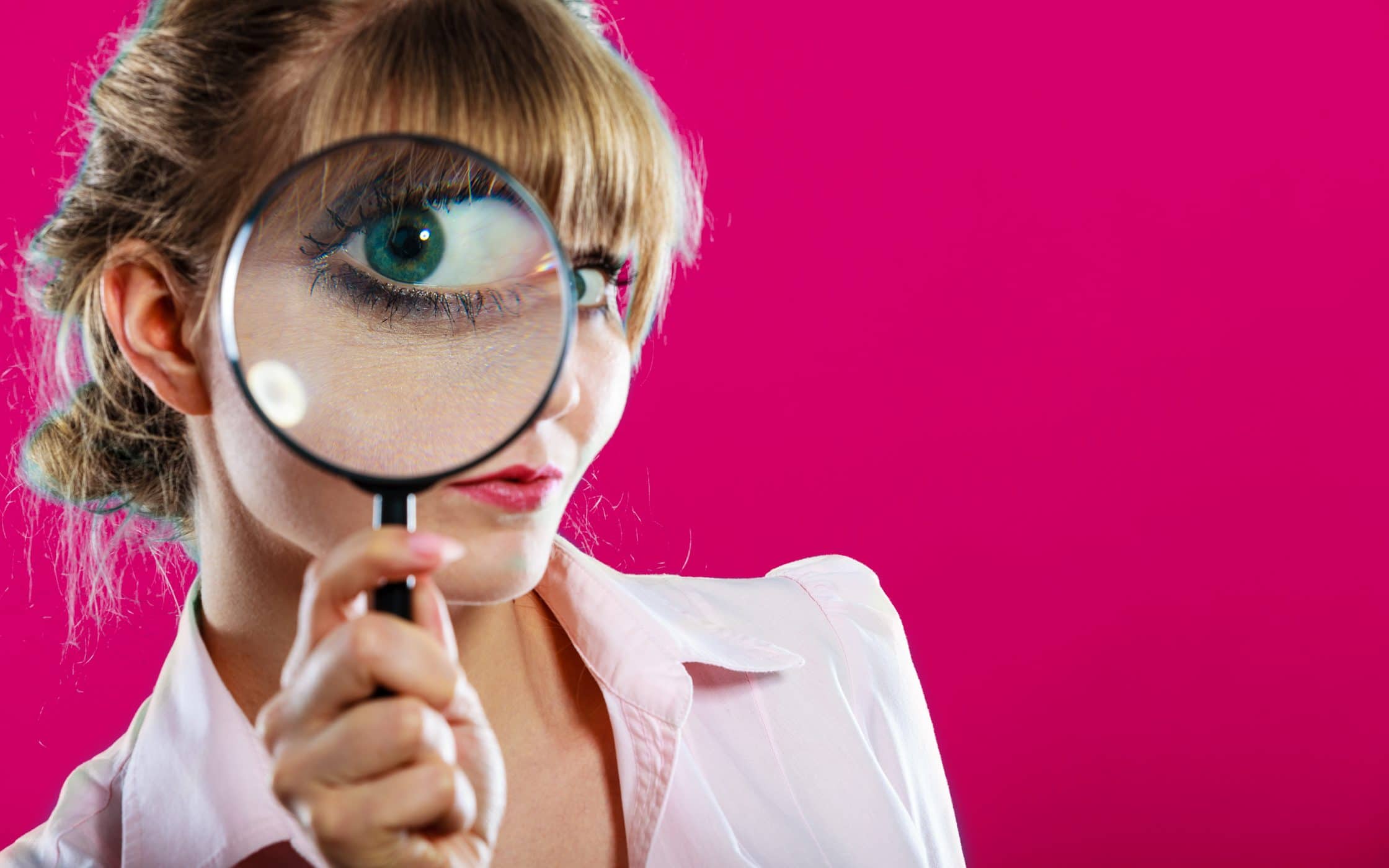 It's time to find your brand purpose
It's easy to overlook the search for brand purpose as some cosmic search for unachievable ideals. However, the truth is that your purpose can be as simple, or complicated as you like. The only thing that is certain, is that it needs to be something that can inspire, and drive your company forward.
Purpose driven brands outperform their competitors on multiple levels, achieving greater customer loyalty, stronger brand affinity, and infinitely more powerful marketing campaigns. The book we mentioned earlier by Jim Stengel included some research into 50,000 top performing brands, which found:
The best-performing businesses are the ones driven by brand purpose.
Those purpose-driven brands grew three times faster than other companies.
Investments into brands with purpose are 400% more profitable than investments into the S&P 500.
In other words, the answer to "what is brand purpose?" could easily be "the key to enterprise success".
Running a successful company isn't easy. Anyone who starts a business knows how challenging it can be to earn the loyalty and custom of their target audience. However, part of becoming a powerful brand involves finding a purpose that can guide you.
Just like people, organisations need a guiding star to motivate them and keep them centred as they change and grow. Brand purpose is more than just something that attracts an audience – it's the key to motivating yourself and your employees.
Find your purpose, and you'll find the path to success.
If you enjoyed this article, you might enjoy these too:
—Reasons to develop a brand recognition strategy
—What inbound marketing can do for your business
—Using brand loyalty to build powerful relationships