How to promote your website: Tips for digital domination
Despite what 'Field of Dreams' may have taught you, the adage: "If you build it they will come" doesn't apply to a company's website. So, if you're wondering precisely how to promote your website, this essential guide was created for you.
If you want to drive lucrative attention for any of your company's most crucial assets, then you're going to need a plan. Unfortunately, the path to digital domination doesn't end when you're done designing the ultimate website.
While a great website is a meaningful way to represent your brand identity and enhance customer experience, you'll still need a promotional campaign to get the attention you deserve. After all, even the most incredible online entity won't do much for your company if no-one sees it.
Learning how to promote your website is an essential part of developing a successful company in today's constantly connected marketplace. However, many companies struggle when it comes to developing a strategy for ongoing brand awareness and recognition.
The good news? Website promotion doesn't need to be a nightmare.
Here, we're going to share some of the best website promotion tips we've learned from years of supporting highly successful companies.
Let's make your website work for you.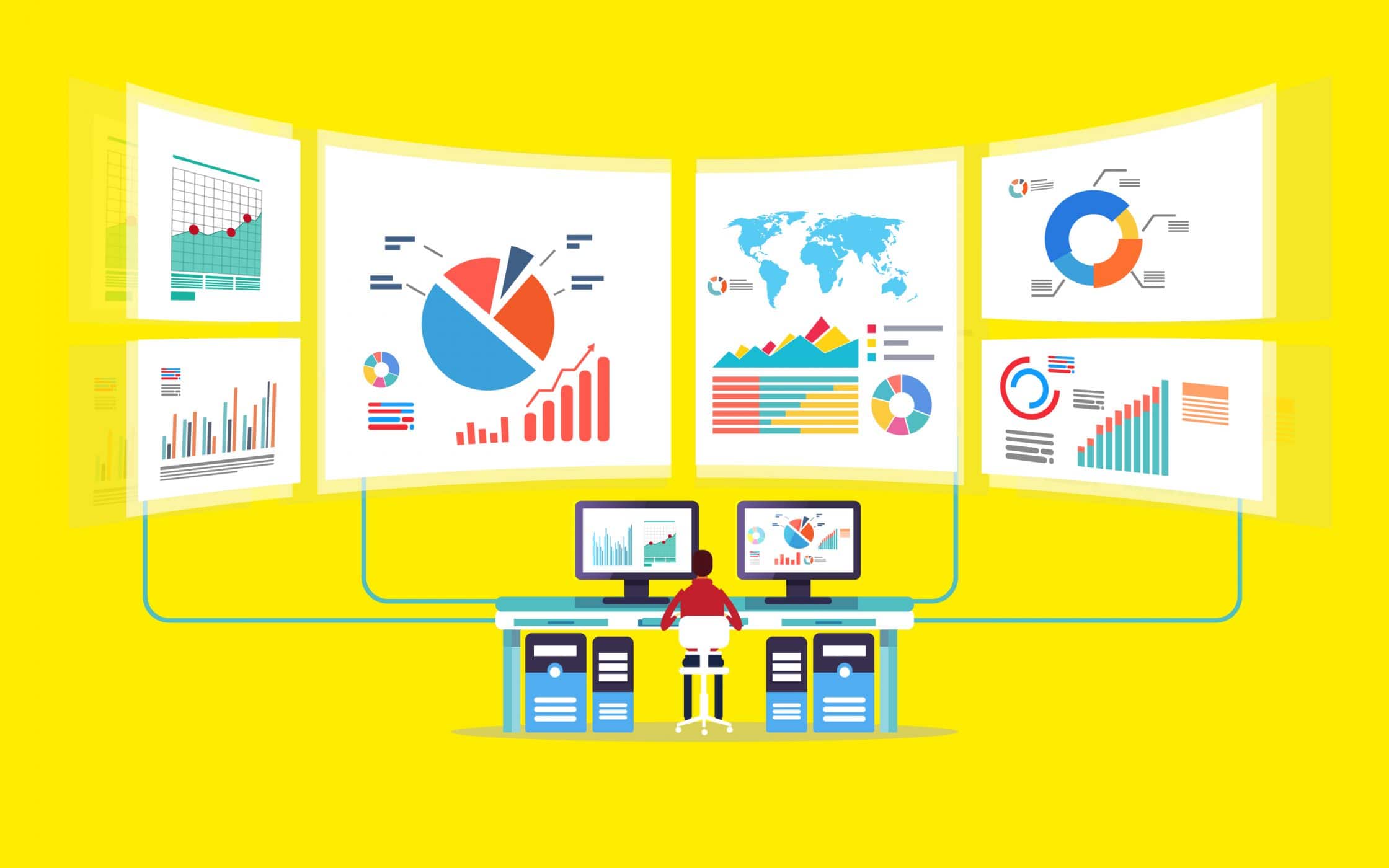 How to promote a new website: Website promotion ideas
Website promotion is an umbrella term used to describe the strategies, actions and techniques used to drive traffic and attention to your site.
There are currently 1.5 billion websites online today. If you want yours to connect with the right audience, then you need a plan. Whether you're running a home business, setting up an eCommerce store, or simply building your brand, website promotion is essential to your success.
The question is, how are you going to get the word out about your company? Specific website promotion ideas will work better for specific companies or brands. For instance, if you're trying to reach a young audience of social teenagers, then influencer marketing and social media may make sense to drive traffic back to your site. Alternatively, if you're a B2B brand, PR and guest blogs may be more effective.
Let's look at just some of the most popular website promotion ideas for businesses that want to grow online.
1. Search engine optimization (SEO)
The easiest way to make sure your website stands out is to make sure it appears as high as possible on the search engine results pages.
SEO is the process of increasing your visibility with search sites like Google, by optimizing every page of content on your site with the keywords your audience is searching for. Of course, there's more to SEO than just keywords.  To be effective at SEO, you'll need to learn more about everything from link-building opportunities, to boosting domain authority. 
Most SEO strategies include:
Keyword research: Identify both the head terms and longtail keywords that your target audience uses to search for services, products, and topics connected with your company.
Link building: Google gives more weight to websites with various links pointing to them.
On-site content optimization: Once you've got your list of target keywords, optimize your site pages to centre around those terms. Be careful not to go too spammy with your keyword density.
Technical SEO: Invest in behind-the-scenes strategies like sitemaps, site speed, responsive design, and structured data to improve your rankings.
Content: Constantly creating fresh content helps you to rank higher by giving the search engines more pages to index, and visitors more reasons to come to your site.
Local SEO: Search engines give ranking priority to businesses located in the same area as their target audience. Make sure you take advantage of local SEO and local business listings.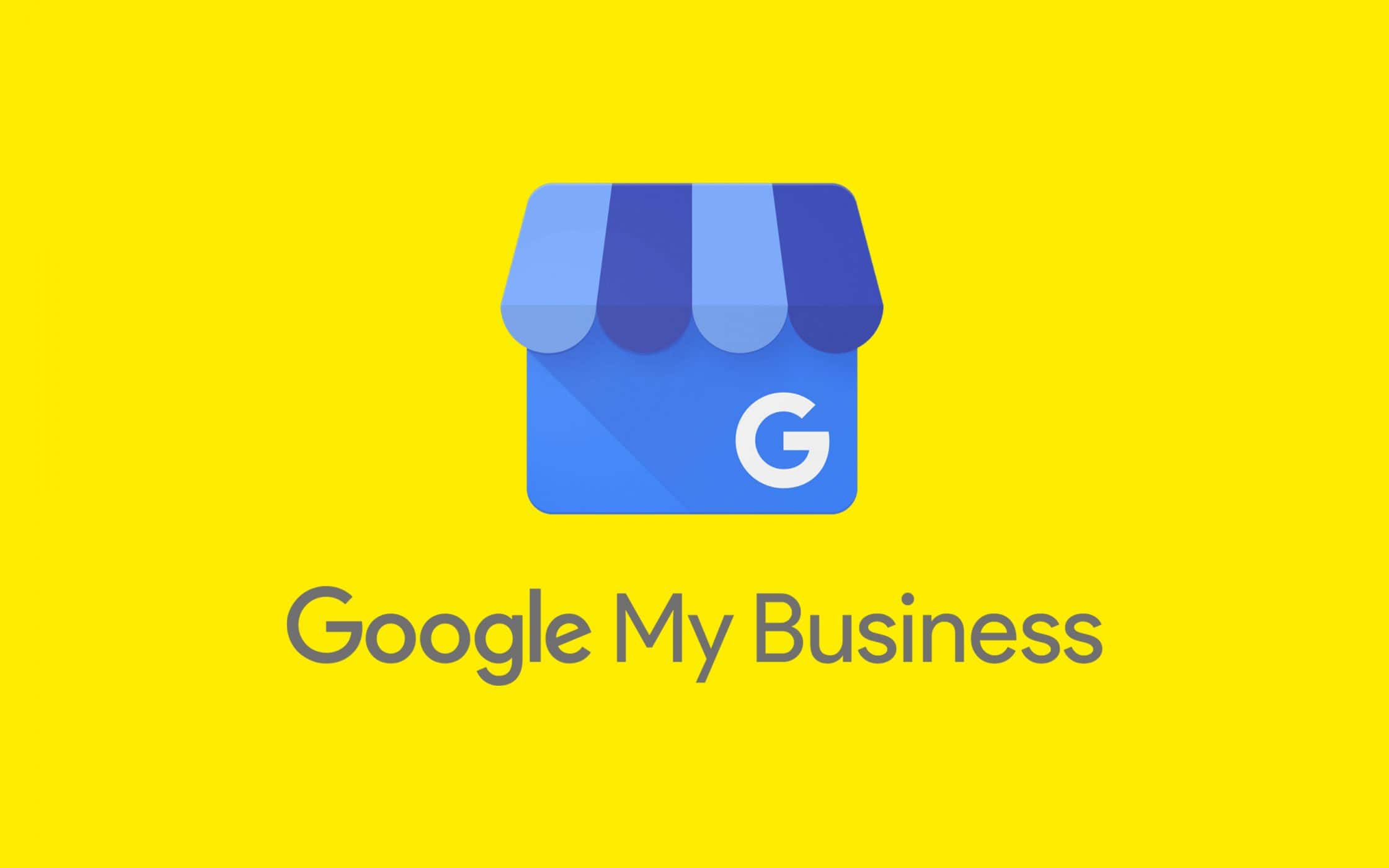 2. Online paid advertising
If you're wondering how to promote a website and get results fast, then paid advertising could be the perfect solution. The pay per click services offered by Google AdWords is a particularly popular opportunity for those in need of speedy website promotion ideas.
PPC advertising posts your website at the top of the search engine pages, targeting specific customers according to your pre-set parameters for keywords and location. The only downside? PPC campaigns are often expensive, and they only continue to generate results for as long as you're willing to pay.
Unlike SEO and content marketing that generate attention for your brand long-term, PPC stops working when you can no longer afford to pay for each click.
3. Guest blogging
As mentioned above, content creation is often a crucial part of website promotion. Offering free and valuable content on your website, either in the form of blog posts, podcasts, or videos increases your ability to attract new and existing customers, while enhancing your SEO potential.
However, writing for other prominent companies and publications in your industry could be even more potent for website promotion marketing. By including a link to your site in the bio of your guest post, you can draw in new visitors from a source that's sure to appeal to the right target audience. Remember, when guest blogging:
Always follow the content creation rules of the company you want to write for.
Choose sites that appeal to your target audience.
Be careful with the content you create – make sure it builds your reputation as a thought leader.
Guest blogging takes time and commitment, but if you can dedicate yourself to sharing valuable content through relevant websites on a regular basis, you'll see great results.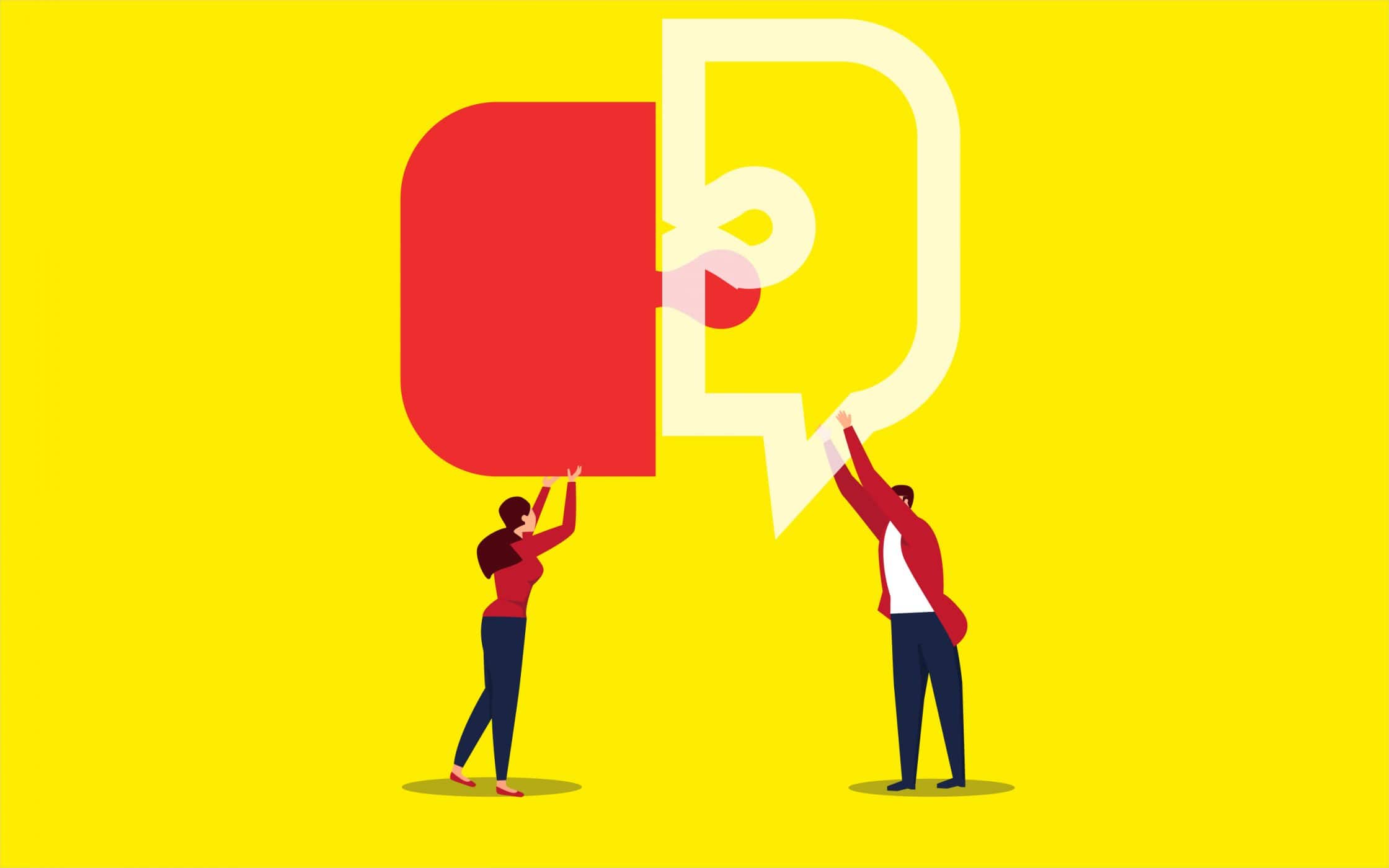 4. Boost website promotion with social media
Social media is another excellent way to promote your website and increase awareness of your brand. With social media marketing, you don't just share advertisements or show your customers pictures of your products; you connect with your audience on a deeper level.
Setting up a social media strategy is easy enough, as anyone can create a business-focused Facebook, Twitter or Instagram account. The key to success is making sure that you select the social media channel that appeals most to your target customer. For instance:
Facebook is currently the world's most popular social channel, with over 2.23 billion users.
Instagram, Pinterest, and Snapchat are best-suited to companies with a highly visual business strategy.
LinkedIn is the ultimate solution for B2B companies because it's focused on building professional connections.
Twitter is ideal for capturing the attention of PR companies and reporters.
One particularly great thing about social media is that you don't have to do all the work alone. If someone in your community likes what you post, they can share it with their network, and improve your reach through word of mouth marketing.
5. Establish an email marketing plan
As you learn how to promote your website, another skill you'll need to develop is 'list building'. This essentially means that you use marketing strategies to encourage people to join your email list so that you can nurture them into customers. To improve your chances of success with email marketing:
Use professional email software: It's incredibly difficult to manage an entire email list through your standard email account. Use licensed software to connect with hundreds of people at a time instead!
Start building your email list long before your website launch: Use social media and offline campaigns to get people excited about your site before you officially launch your new website.
Have a plan for sending consistent emails: Once your website is up and running, plan how you're going to continue nurturing leads through newsletters, blog update information and more.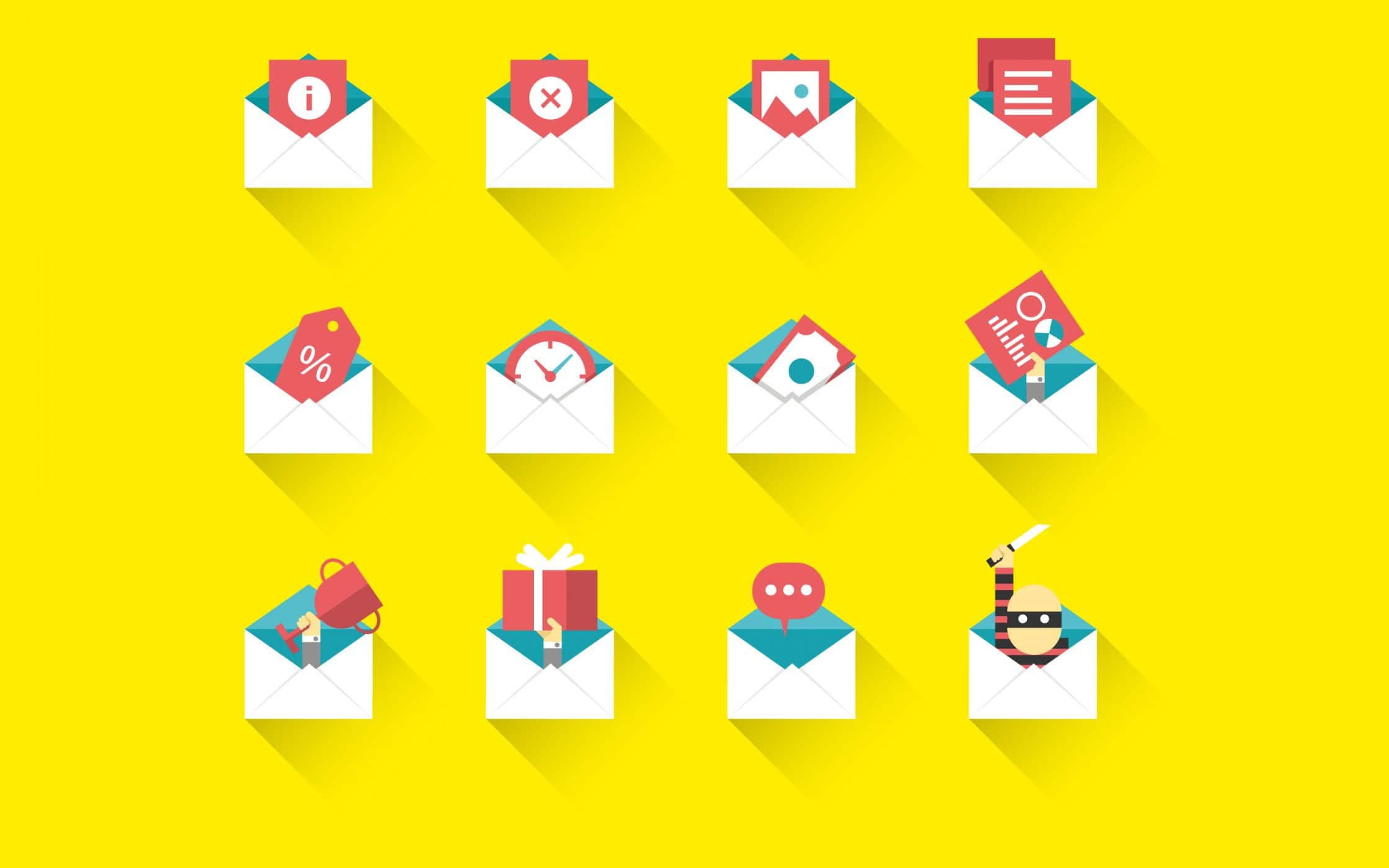 6. Develop the right partnerships
Sometimes, the best website promotions happen when you know who to partner with to accelerate your success. Though it is a dog-eat-dog world out there, the right connections can instantly boost your brand reach and improve the impact of your website. Consider:
Collaborating with a complementary business on a launch event: For example, if your new site is for a company that sells beautiful artisan cakes, you might consider partnering with photographers and wedding dress boutiques on a bridal showcase.
Engaging in digital PR: Submitting content to other sites with guest blogs is one of the best website promotion ideas. However, you can also ask people to write stories about your company for you. Digital PR involves reaching out to publications in your niche with a story that would engage their audience. For instance, you might announce your new website as part of a PR campaign.
Speaking to influencers: Influencer marketing is one of the most popular ways to boost website promotion these days. When you connect with influencers, you use a person or brand's existing reputation in a niche to enhance your reputation. The great news? You don't have to pay for big celebrities to get reach. Surveys show that 70% of customers are more likely to purchase products recommended by non-celebrities.
Of course, on top of those partnerships, there's always the option to enhance your marketing efforts with an expert in website promotion, branding and marketing – like Fabrik.
Website promotion template: Free places for promotion
Figuring out how to promote your website to get the most significant potential traffic boost is easier said than done. Most of the time, you'll need to invest in a multi-tiered strategy for success.
Most strategies for website promotion, particularly Google website promotion, centre around the concept of SEO, and making sure that you can appear as high as possible in the search engine result pages. Since link building continues to be one of the three most important factors in SEO ranking, it's worth finding as many places as possible where you can list and advertise your new website.
The good news? Countless sites and directories will allow you to pull attention to your site's URL in one way or another. Here are a handful of options you can add to your website promotion template.
1. Business directories
Before you start looking into how to promote a website using business directories, it's important to be aware of a quick disclaimer. Putting links to your site on some directories can harm your SEO if the search engine sees the index as being 'poor in quality'.
Additionally, it's worth noting that different directories will be more helpful to specific kinds of companies. For instance, Google My Business is ideal for local organisations, while Yell is well-suited to both local and online brands. Here are some options to consider and their domain authority levels (DA):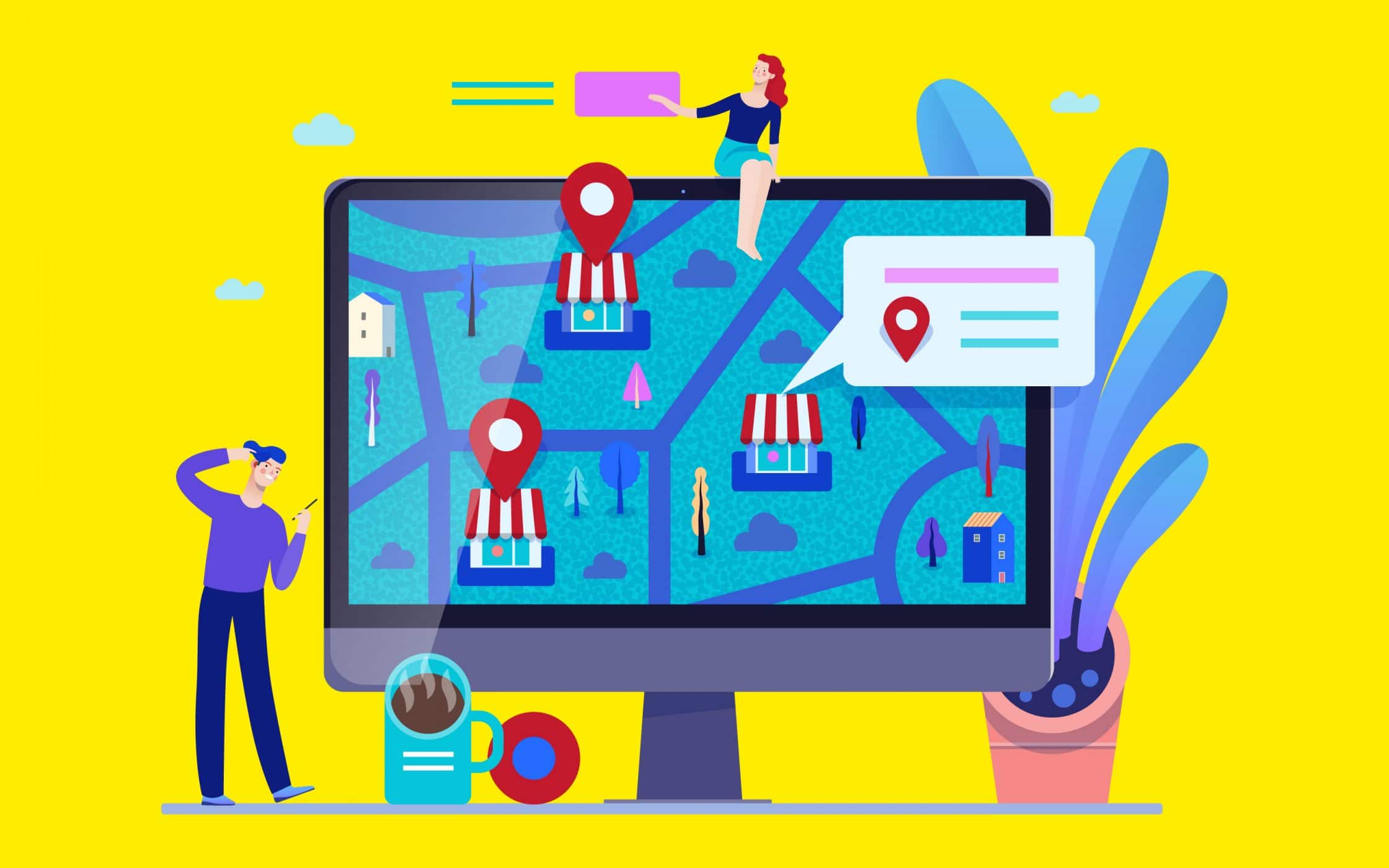 2. Social forums and communities
As mentioned above, social media has a lot to offer when it comes to figuring out how to promote your website online. Facebook, Twitter, LinkedIn, and countless other channels are ideal for building your brand reputation and showing audiences your unique personality. However, there are other options you can consider beyond the major social channels too. For instance, answering questions on Quora and showing your authority on WikiHow will give more depth to your position as a thought leader. Here are some places to try:
3. Offline promotion
Finally, though it's easy to assume that the best way to drive attention to your website is by using other online solutions, not all website promotion ideas need to be digital. Sometimes, particularly when you're engaging in website promotion marketing before a new launch, the best way to generate attention and start building your email list is through offline promotion. Some of the options you can try include:
Traditional PR
Article writing for magazines and newspapers
Public speaking and networking
Radio and television advertising
Interviews and Q&A sessions
Public demonstrations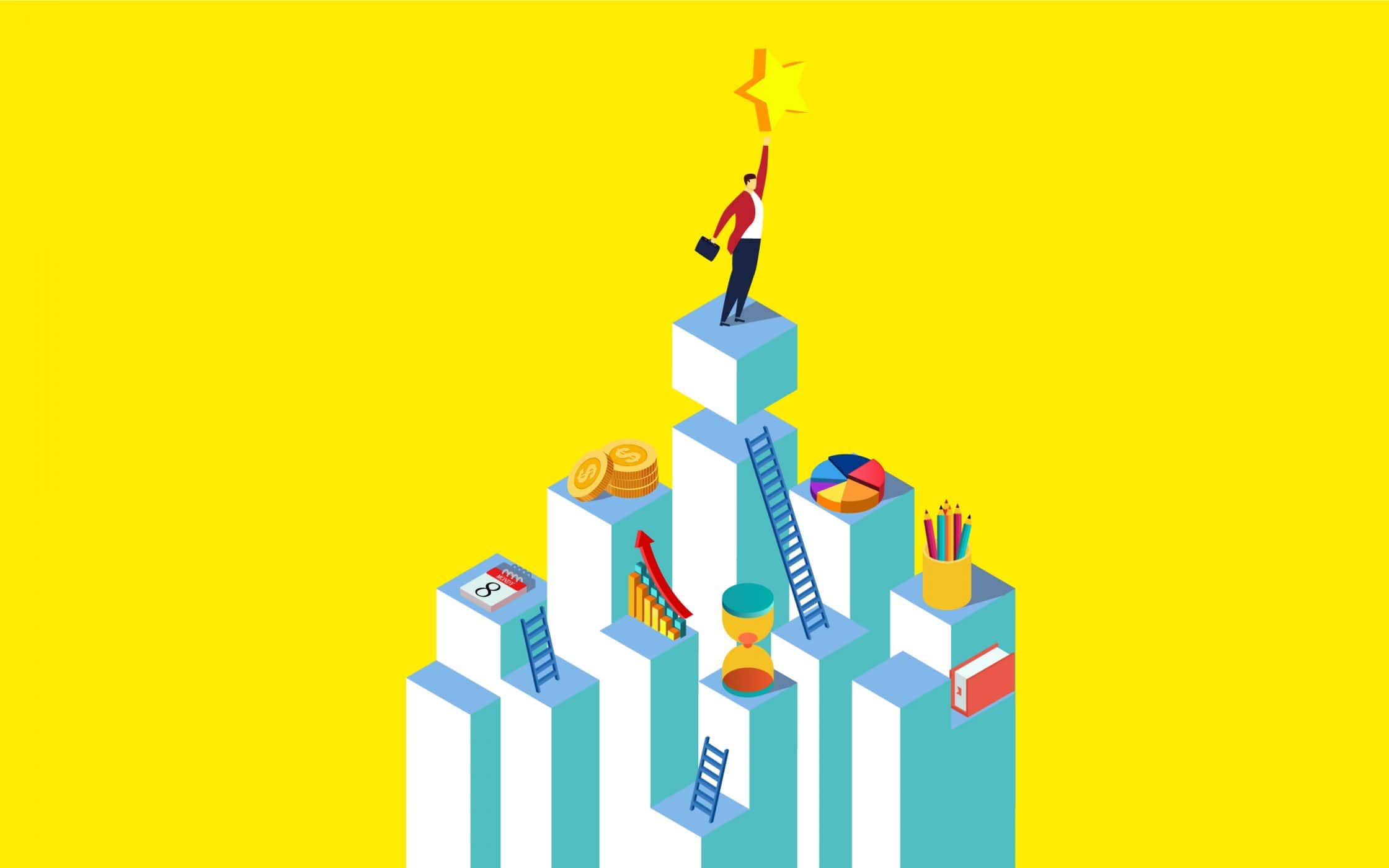 The 4 best website promotion tips for long-lasting results
Today, if you want to launch and maintain a successful business, then you need a robust online presence. According to data from Statista, online advertising is a powerful, multi-billion dollar industry, ready to be worth around $335 billion by 2020.
However, before you can begin creating incredible digital marketing campaigns, you first need to attract people to a website with true conversion potential. No matter which strategy you use for your website promotion marketing, the following tips will help you to get the right results.
1. Build an amazing site
Ultimately, before you can even think about deciding how to promote your website online, you need to make sure that the design will support your long-term strategy for success. Your site is one of the most essential components of your brand identity, and it plays a significant part in how you make a lasting first impression on your target audience.
The best way to improve your chances of a sensational website promotion experience is to work with the experts on your web design. Don't risk driving your customers to a website that's not going to deliver lucrative things for your company.
2. Do your research
Just as it's essential to make sure that your site has the right impression on your audience, it's crucial to make sure that you know who you're trying to connect with. There are several ways that you can conduct research when you're working on your new website promotion. For instance:
Conduct a competitor analysis: Evaluating other people in your niche and how they grew their companies will help you to determine what kind of website you need to build, and how you should share that site with potential customers.
Create buyer personas: Researching your audience and learning as much as you can about their demographics will help you to design marketing campaigns that speak directly to the right people. User personas will also come in handy with your initial website promotion and launch, by ensuring that you start your strategies in the right places.
Evaluate market trends: Make sure that you know what's going on in terms of website design trends and industry evolutions. The more you know, the less likely it is that you'll create a website that's out-of-date or out-of-touch.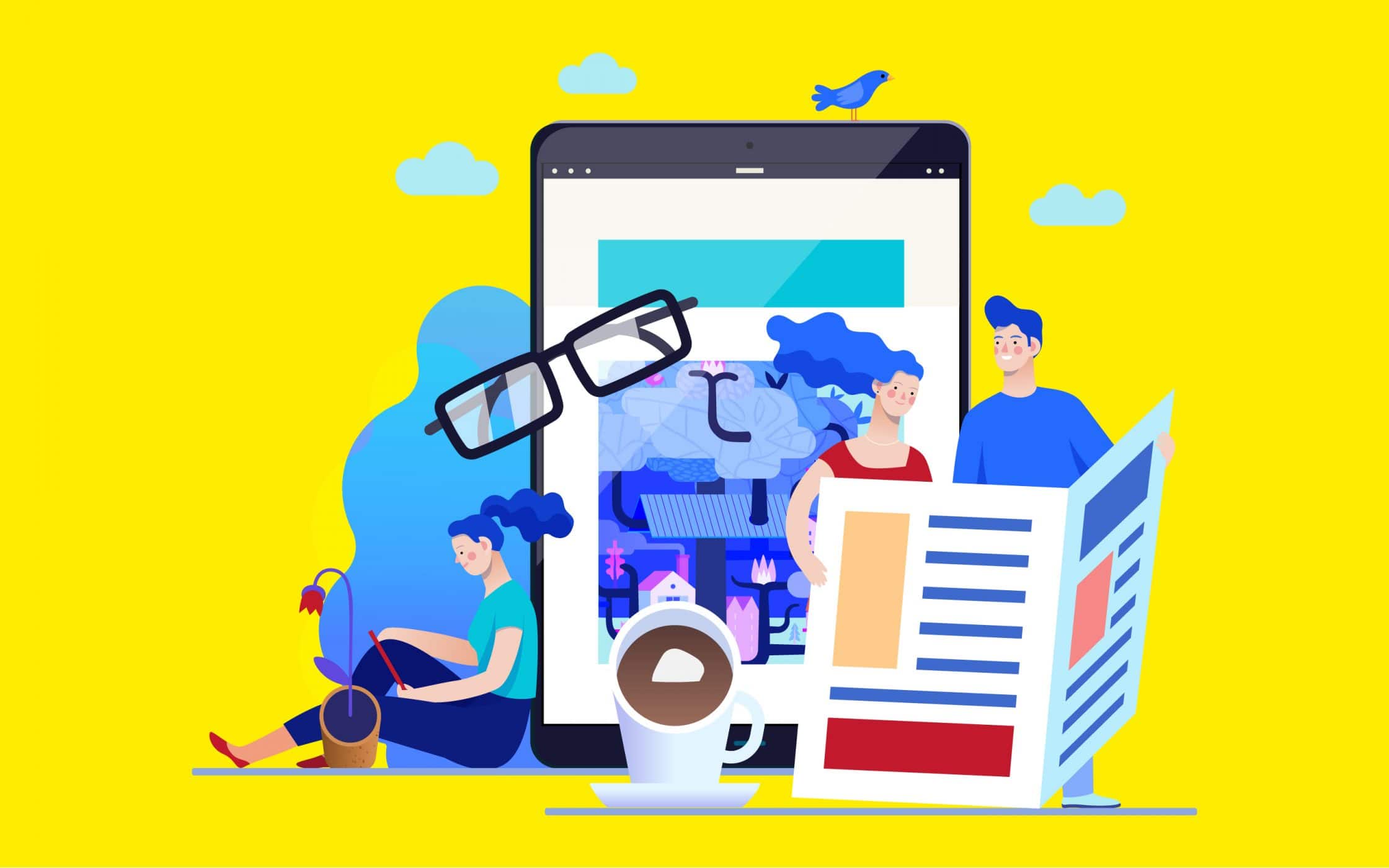 3. Publish valuable content regularly
As mentioned above, the search engines love seeing plenty of fresh content on a website – and your customers will too. Remember that promoting your site isn't just something you need to think about during the initial launch. You also need to think about how you can continue drawing new attention to your company. By producing plenty of high-quality content:
It gives readers reasons to keep coming back to your website.
It gives people a reason to stay on your site for longer.
It provides you with plenty of content to share on social media.
It gives other sites pages to link back to when they're part of your link building strategy.
Make sure that you're not just publishing content for the sake of it though. You'll need to consistently evaluate your audience and make sure that you're creating pieces that speak to their needs. It's also worth experimenting with multiple different kinds of content too. Don't just stick to blogs, try infographics, podcasts and even video marketing.
4. Build your community
Finally, when you're figuring out how to promote your website, it's important to make sure that you're building a community. You don't want people to just come to your site once and then never return. Your website needs to be a central hub where all of your fans and potential leads can congregate together. The first step in building your community is speaking to the right audience, but you can also improve your chances of success by:
Connecting different digital channels: Use social sharing buttons on your website to make it easier for visitors to drive people back to your site.
Referral programs: Convince your audience to become a part of your brand-building and marketing strategy by giving them rewards whenever they refer a new customer.
Loyalty plans: Ensure that you always have a way to support the people who give you their loyalty. This could mean offering special discounts to your most valued customers.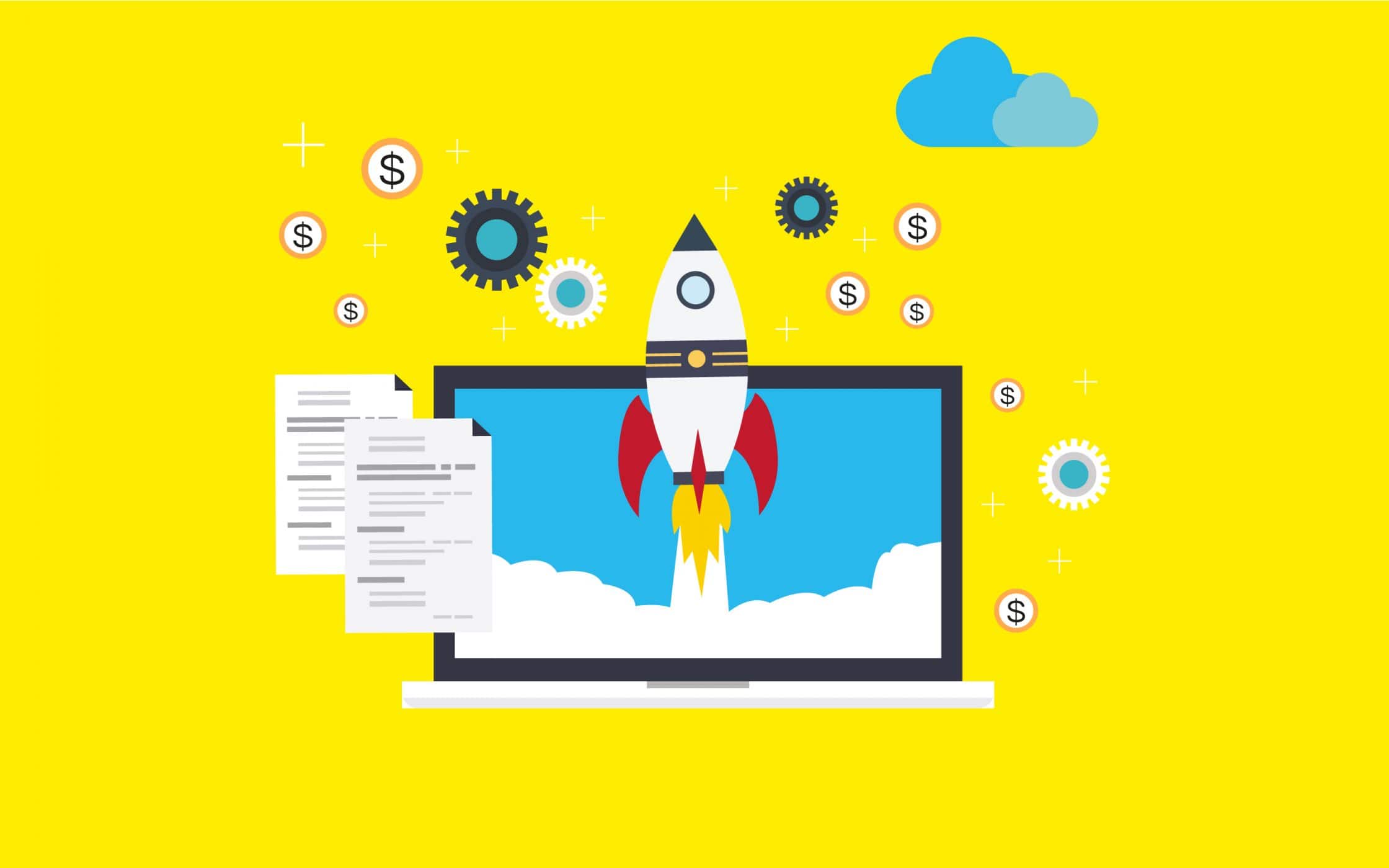 Need help with a new website promotion?
Building an incredible website can be tough – even with the help of a fantastic web design team.
However, as companies continue to realize that they need to be active online to compete, web design is increasingly becoming the least of a growing brand's worries. Once you've finished creating the site of your dreams, you need to find a way to drive people to it – and that's where the real challenge lies.
In a digital environment that's filled with noise from social media, video sites, podcasts, and endless blog posts, you need to figure out which channel will generate the most attention for your company and your online presence. The good news? There are plenty of options to try. The more you play around with different campaign ideas and track your success, the more you'll learn about your customer's preferences, and what it will truly take for you to stand out in the online world.
The most important thing to remember is that website promotion isn't something you can rush.
While basic methods like PPC advertising can get you some initial attention, to begin with, the most reliable website promotion ideas focus on getting your company the attention it needs over long periods of time. If you want your website to be the centre of a compelling business presence, make sure you invest in the right promotional strategies from day one.
Need some help with that? Fabrik is an expert in website promotion and brand building.
If you enjoyed this article, you might enjoy these too:
—And eye for LSI: Your latent semantic indexing tutorial
—How to calculate keyword density for SEO domination
—I spy ROI: How to measure content marketing metrics