At this point, it's common knowledge that people simply don't trust companies. Too often, even the best digital marketing strategies can come across as cold and lifeless. While the words you say could be perfect, the fact that those messages are coming from a corporation, rather than a human being instantly makes your consumers suspicious.
Whether you're a brand-new startup, or you've been in business for years now, you could be missing out on one of the best marketing strategies around by overlooking the advocates that are right under your nose.
Employee advocacy is a process that involves turning your dedicated staff into loyal ambassadors for your company. This means giving your team the resources they need to leverage their connections, speak on behalf of your organisation, and crank up your social reach. After all, branded messages are shared 24 times more often distributed by employees.
The trouble is, there's no textbook strategy for running an employee advocacy programme. The method that works for you will depend on a range of factors, including your business goals, and your social media campaigns. However, to help get you started, we've put together this guide to finding, organising, and empowering employee advocates.
Let's get started.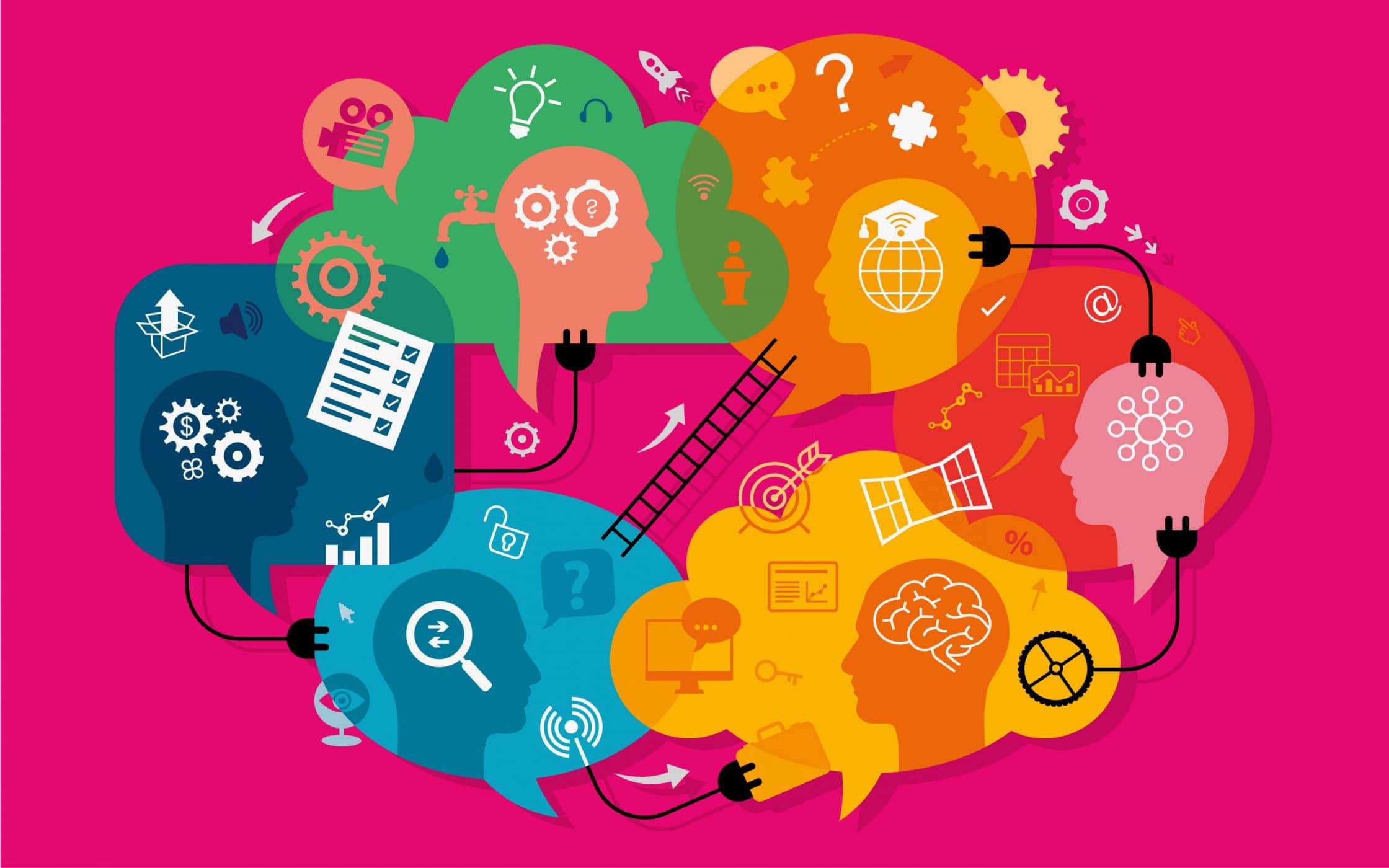 What is employee advocacy? Your employee advocacy definition
If you already have a basic understanding of brand advocacy, then employee advocacy should be simple enough to grasp. Employee advocates are similar to brand ambassadors in the sense that they endorse your business on social media. Your advocates are there to:
Generate positive exposure for your brand.
Recommend products and services to their social network.
Represent the best interests of the company on social channels.
Act as a credible spokesperson for your business.
In a world where word of mouth remains to be the ultimate influencer for buyers, studies show that employees are more than twice as trustworthy as brands or CEOs. Additionally, a study by telecommunications company Cisco found that employee social posts can generate up to eight times more engagement than posts from employers.
Employee advocates allow you to extend your company reach beyond your branded social media pages. The Pew Research Centre suggests that the average American internet user has 200 Facebook friends and 61 followers on Twitter. That means that making even 10 of your employees into employee advocates creates a potential reach of 2,500 new people.
Besides the brand reach that comes with an employee advocacy strategy, there are sideline benefits to these programmes too. For instance, advocacy can help you to show off your company culture in a way that attracts top-tier talent. Additionally, the staff in your team may feel more engaged because they're part of something bigger.
So, now that you know what employee advocacy is, and why it matters, how can you launch this strategy into your business?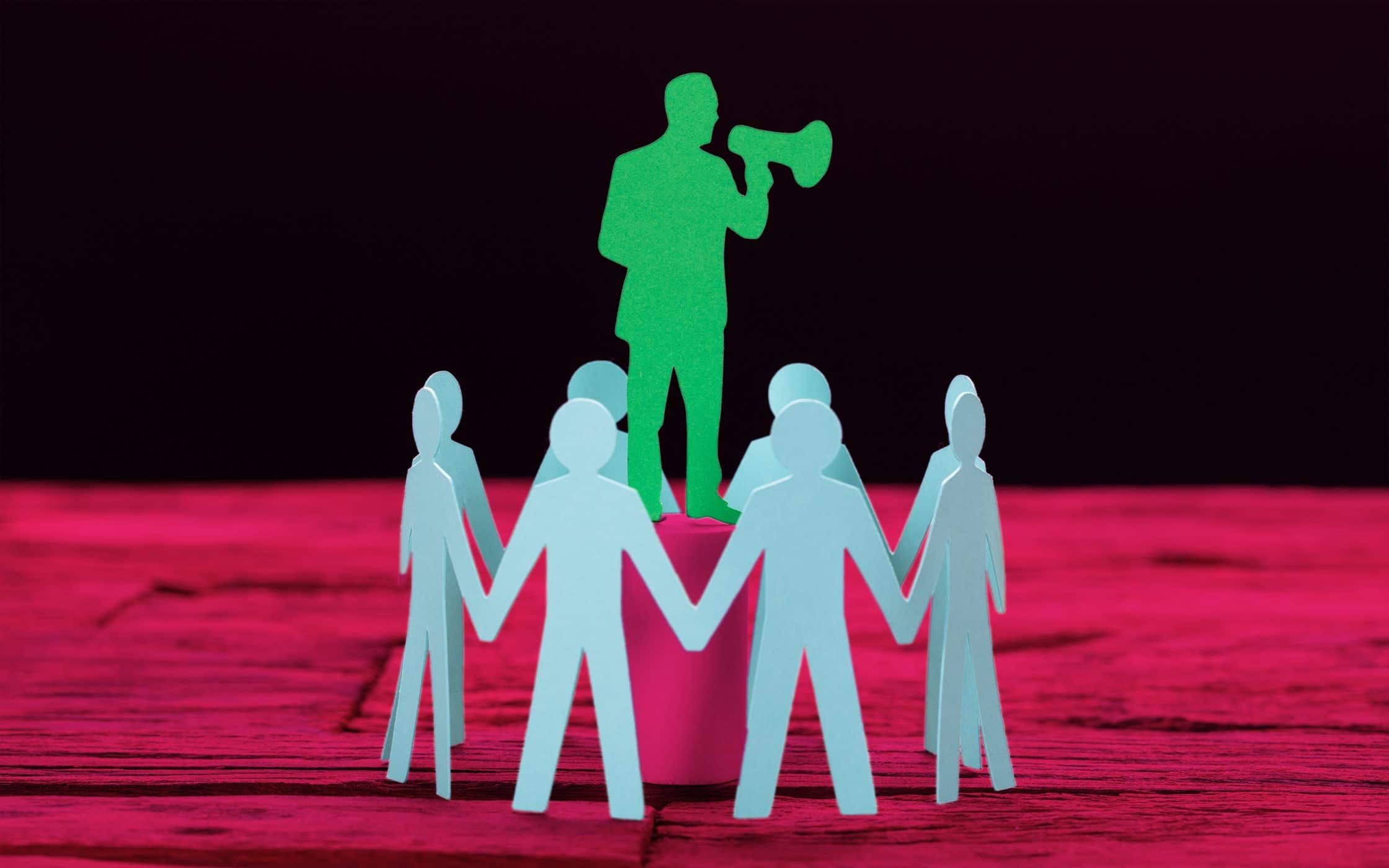 How to choose the right employee advocates
The first, and one of the most important parts of launching any employee advocacy programme, is making sure that you choose the right advocates. Most businesses who run successful advocacy programs begin by focusing their attention on a few client-facing employees who already interact with customers as part of their everyday work. These experts generally have a good understanding of your brand voice, and the message you're trying to convey.
While there's no one-size-fits-all solution for the best employee advocate team, you should stick to staff members who are:
Team players.
Well-suited to your brand tone.
Versatile and eager.
Customer champions.
Social-media nomads.
Here are a few quick tips to help you choose the right employee advocates.
1. Start with consumer facing departments
Starting with consumer-facing departments is often the best bet because it means that you don't have to worry about explaining your values and purpose to a set of employees who don't usually work with the public. Customer-facing staff know how to share your company's message because they do it every day.
To ensure the success of your first employee advocacy programme, limit your first group to just a couple of departments from public relations, marketing, or sales. This will help you to keep track of your progress.
2. Identify employees already active on social media
You know those staff members who constantly seem to be posting on Twitter in their free time? Those are the people you want for your employee advocacy strategy. According to information from the Pew Research Centre, around 74% of all internet users already have an account on social media. It shouldn't be difficult to find employees who use social media on a regular basis.
The trick to success is finding people who know how to use these platforms for professional purposes, rather than just sharing cat pictures and memes.
3. Be ready to learn and adapt with a small group
Thanks to all the amazing benefits that employee advocacy has to offer, it can be tempting to jump straight into a large-scale programme. After all, the more people who are around to amplify your messages, the more potential customers you'll reach. The trouble is that your program can suffer if you try to do too much too soon. Depending on the size of your business, you should be looking at starting with around 15 to 50 employees.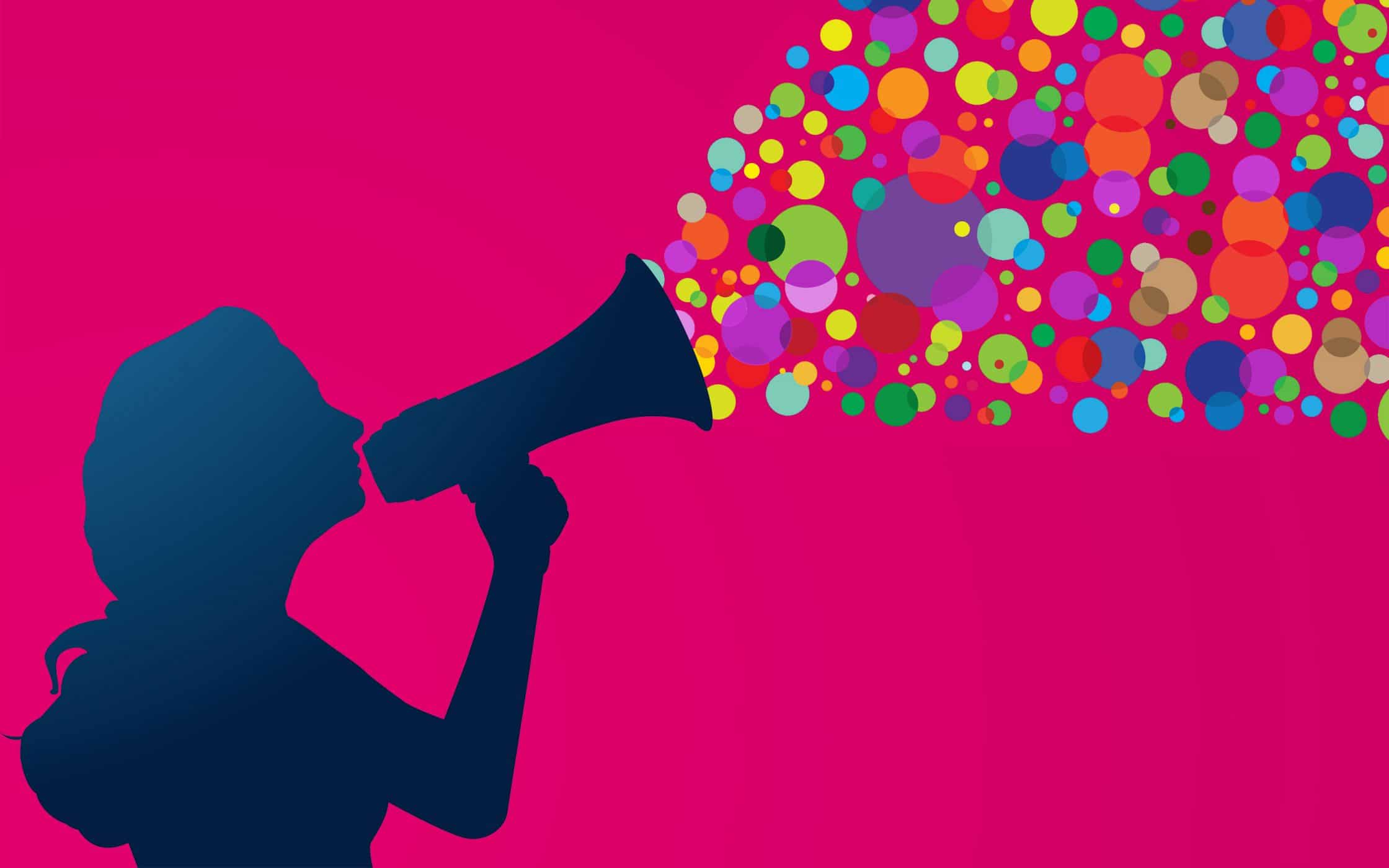 How to start your employee advocacy strategy: Getting buy-in
Okay, so you know the possibilities of an employee advocacy strategy, and you even have an idea of where you're going to start looking for your ambassadors. Now, you need to get your team to buy into the idea.
The good news (hopefully), is that your employees are probably already talking about your brand. After all, they work for you, so they're automatically going to bring you up in conversation. It's no wonder that a study by Weber Shandwick found that 50% of employees are already sharing opinions about their company without any prompting.
All you need to do if you want to tap into your own employee advocacy strategy is make sure that you're taking advantage of this social trend. To start with:
1. Set some specific goals and KPIs
Just like any other form of marketing or brand strategy, it's important to know exactly what you want to accomplish before you get started. For example, you might want to generate more buzz for your new brand, product or service, or you might just want to generate engagement from your online followers. The more specific you get with your goals and KPIs, the better. For instance:
Ask yourself how much time your employees should be investing in employee advocacy.
Decide how many times you want staff to share each day.
Pick and curate the content you want to be shared.
Monitor your employee activity carefully.
Measure your goals with numbers to make them more specific and easier to achieve.
Try to make your goals as measurable as possible, as this will ensure that you don't have to work as hard to determine whether your advocacy campaigns are working or not.
2. Make company culture a priority
If you really want to bring your word of mouth marketing strategy to life, then you need to give your staff a reason to talk about you in a positive way. One study found that 18% of employees believed a better corporate culture would help to increase their feelings of engagement and loyalty with a company.
As the work environment becomes increasingly filled with millennials, the importance of company culture is growing more obvious by the day. For instance, a Fidelity study in 2016 found that workers in the younger generation would take a pay cut anywhere up to $7,600 a year for a better-quality work life.
The more you focus on establishing a great culture, the more likely it is that your staff will jump at the chance to sing your praises.
3. Make Employee Advocacy natural
Once you've created an attractive and appealing workplace environment for your would-be employee advocates, it's time to make it easier for them to become your personal army of ambassadors. The easiest way to do this is to start by showing your staff what's in it for them. For instance, maybe you could help them to improve their personal brand, or offer a promotion. You can also try:
Offering recognition for the work accomplished: Studies suggest that around 72% of employees consider regular recognition to be important in driving staff engagement. Just giving your team a regular pat on the back could make a world of difference.
Asking employees what they need to take part: Not sure how to make your staff into employee advocates? Ask them what they need for you. See whether they'd be able to give you their full attention in exchange for remote working days, or more creative freedom.
Making advocacy easy: Finally, make sure that your employee advocacy strategy is something fun for your staff to do – not just another chore on their to-do list. Give them exciting articles to promote and gamify the situation with rewards for your top-performers. Advocates should want to share their opinions.
4. Implement Social Media Guidelines
Finally, remember that your employee advocates don't just need to know what your message is – they also need advice on how to share it too. What kind of personality should they be using, how often should they post, and should they be responding to comments?
A social media policy can take the guesswork out of an advocacy campaign and reduce the strain on your staff. Guidelines will also help to maintain consistency across a range of accounts and platforms so that you don't have to panic about keeping everything running smoothly.
Employees need to know not just what the message is, but also the best way to communicate it. What kind of language should they use? How often should they post? How should they respond to comments?
While some guidelines are obvious, like avoiding vulgar language, others might need to be left to the legal department to sort out. Whatever you do, make sure that your policy is easy to understand and follow. Guidelines shouldn't restrict advocacy, they should empower it.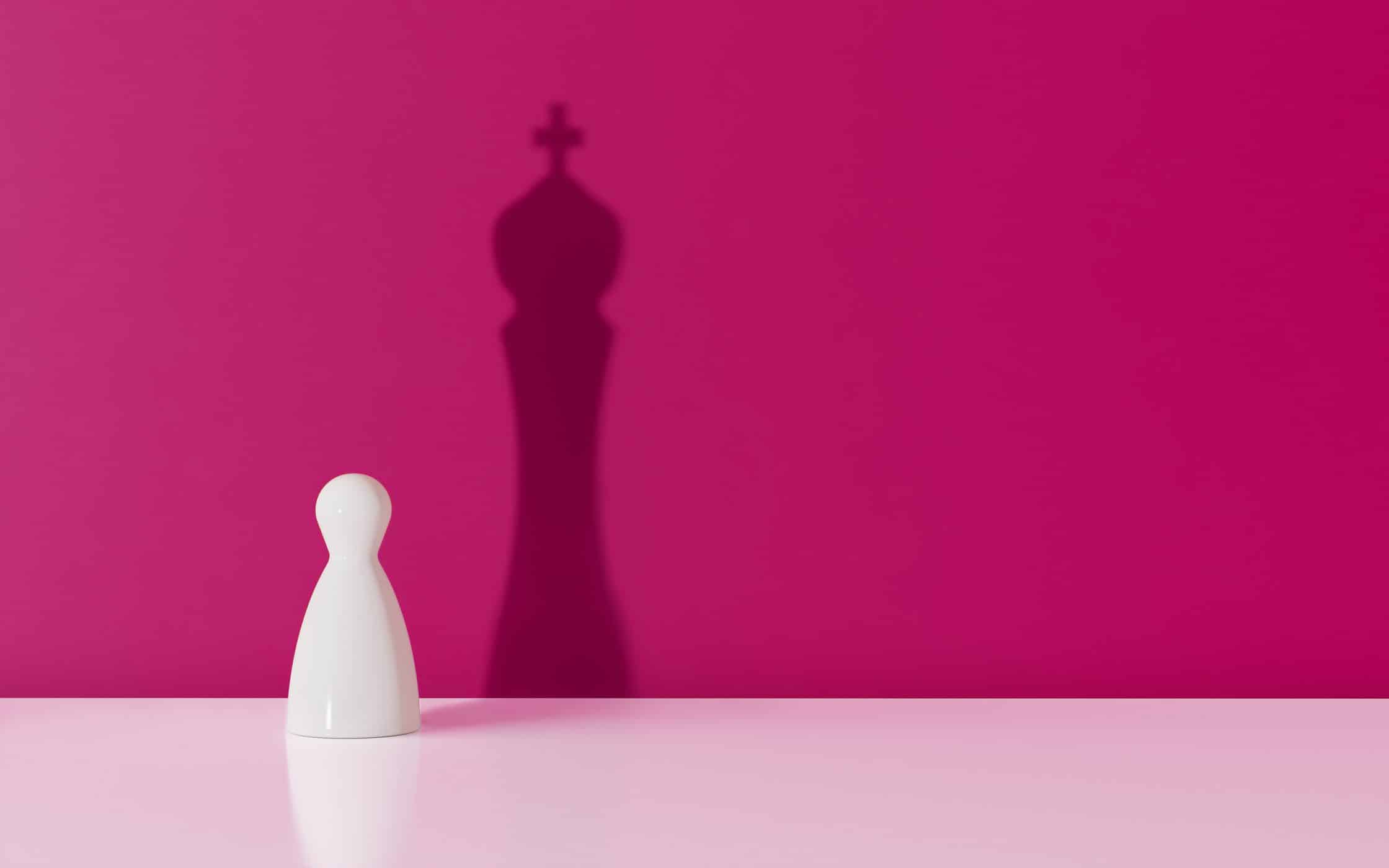 How to upgrade your employee advocacy programme: Tips for success
For an employee advocacy strategy to be truly successful, it needs to be embedded in the heart of company culture. The key is creating an environment where your staff are constantly equipped with the knowledge, motivation, and tools they need to share positive experiences and sentiments about your brand. The following tips could help to make this process a little easier.
1. Curate content for employees to share
First things first, employees may be willing to share content through their social media channels, but they might not always know what they should be posting. Distributing the right content through a curation programme is a good way to ensure that you're building the right reputation for your company from every available touchpoint.
Avoid giving your staff nothing but promotional content and messages, as this can detract from the reliability and authenticity that makes an employee advocate so successful in the first place. The content your advocates share should be valuable, interesting, and always relevant to your organisation.
2. Give your employees a voice
Some of your employees might already have the skills required to create and share their own content in the form of images, videos, or blog posts. Identifying the employees with these talents can help you to produce original content that's relevant to your business so that it can be used to improve your brand reputation.
Look for the most obvious thought leaders in your industry – like the people responsible for marketing and sales who are constantly coming up with new and creative things to share. On the other hand, you could always send out a company message asking if anyone would like to share a personal story about working with the brand in exchange for a prize or gift.
3. Keep messages human and relatable
While it's important to have guidelines in your employee advocacy programme to keep your integrated marketing consistent, that doesn't mean that all your staff should sound like clones of each other. Failing to give your employees some room for creativity could mean that you miss out on some of the biggest benefits of an employee advocacy programme – the chance to make a personal connection.
Think about how your silly posts on Twitter and Facebook generally get the most likes and shares. People are wired to ignore brand-generated content that seems too overly-edited. Don't make your company sound promotional. Instead, give your team the right balance of guidelines and freedom.
4. Appoint advocacy leaders
Sometimes, the best thing you can do when you want to launch an employee advocacy strategy is make sure that you have someone in place to lead the pack and inspire the rest of your team. Often, executives are responsible for setting the pace for social media campaigns. However, if your company is large enough, you might be able to outsource some leadership roles for employee advocacy to different employees too.
The initial excitement of playing around with an employee advocacy programme isn't going to last forever. That means that you need to have someone onboard that's available to keep your staff inspired always. Leaders can be highly motivational, and a great way to give the new beginners in your advocacy strategy something to aspire to.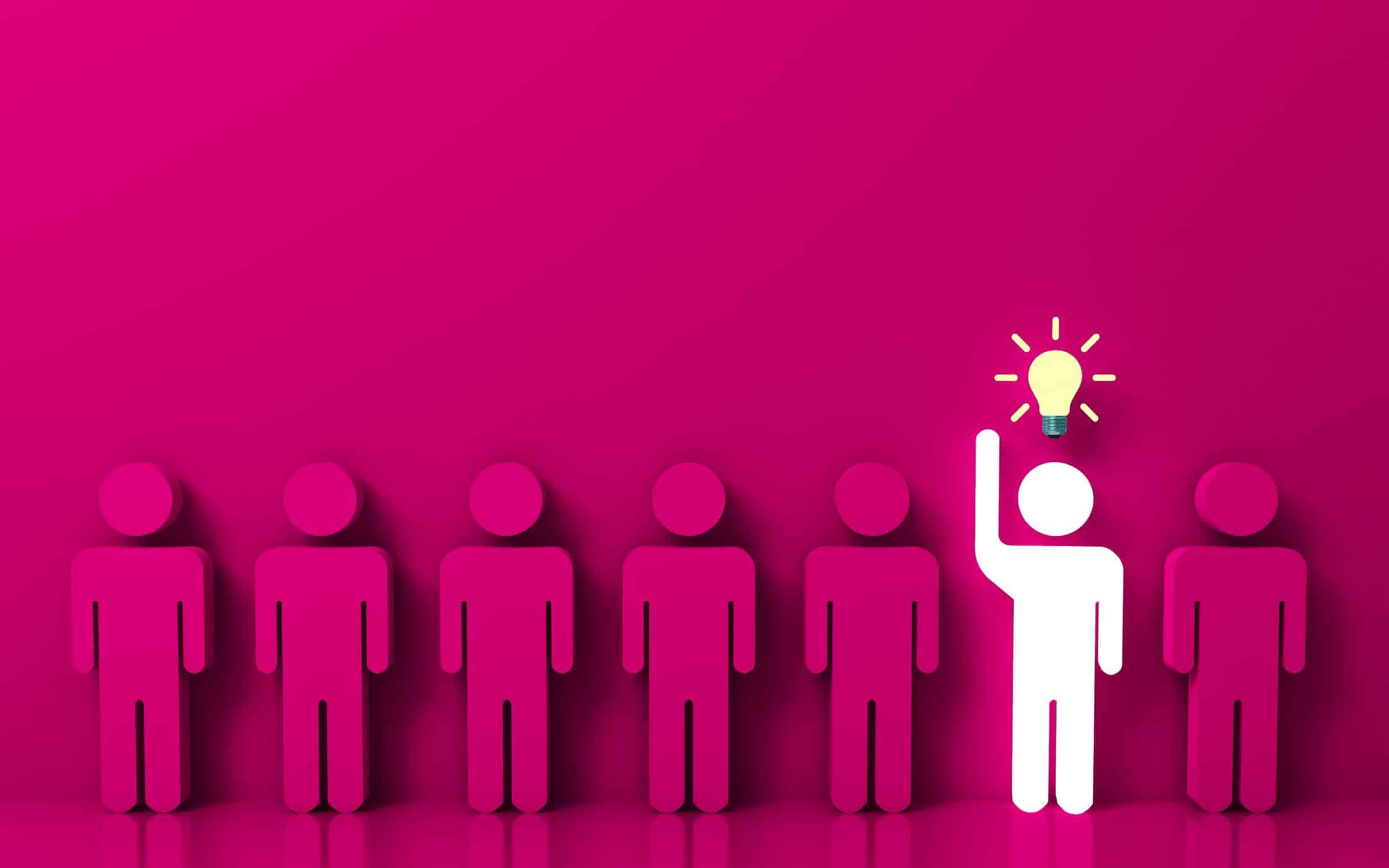 Employee advocates: An amazing differentiator for your brand
Most companies spend so much time looking for new and improved ways to market their business, that they forget to recognise the people right under their nose. Despite this, studies constantly show that the most credible advertising comes from the people we know and trust. For instance, 83% of global respondents said that they trust the reviews of their family and friends.
Your employees represent a unique and invaluable opportunity to promote your organisation a way that's sure to earn the attention of today's market. In a world where traditional outbound marketing is no longer trusted, employees can increase the social reach of your brand by up to 4000%, and improve your sales leads drastically. All you need to do is figure out a way to use your socially active staff to your advantage.
Your employees are the ultimate source of honest reviews for your organisation. Give them a reason to talk positively about your business, and you'll never have to worry about your marketing campaigns again.
If you enjoyed this article, you might enjoy these too:
— How to create your own brand advocacy programme
— Success starts from within: Employee communications
— The rules of attachment: The benefits of engagement