A brand is more than just a logo.
It's more than a style guide, or a manifesto – and it's more than your company name.
Creating a brand means differentiating yourself from your competition. It's about influencing your customer's experience of your company at every possible touchpoint, and changing the way they view everything from your trustworthiness to your value.
A brand is the summation of how your company looks, feels, thinks, and sounds – all the elements that a consumer uses to decide whether they want to connect with you. That's why discovering how to build a brand has become the backbone of the modern marketing strategy, an essential part of business development – no matter your industry.
Before you can start considering marketing strategies, or looking for ways to connect with your customers in a constantly-evolving digital world, you need a solid idea of what your brand should be. The trouble is – creating a brand isn't an easy task. You need something that offers a solid foundation, mixed with flexibility. You need an identity that's based on deep roots, but enough versatility to adapt to the future.
Branding is complicated, time-consuming, and long-term – but it's also necessary. At Fabrik, we've been through the branding process countless times with companies all around the world. That's why we're going to help you to demystify the question of "how to create a brand", with our very own guide into designing an identity that lives, breathes, and evolves with your company.
Whether you're starting from scratch, or you think your brand needs a new lease on life, this is the article for you. So, let's get started.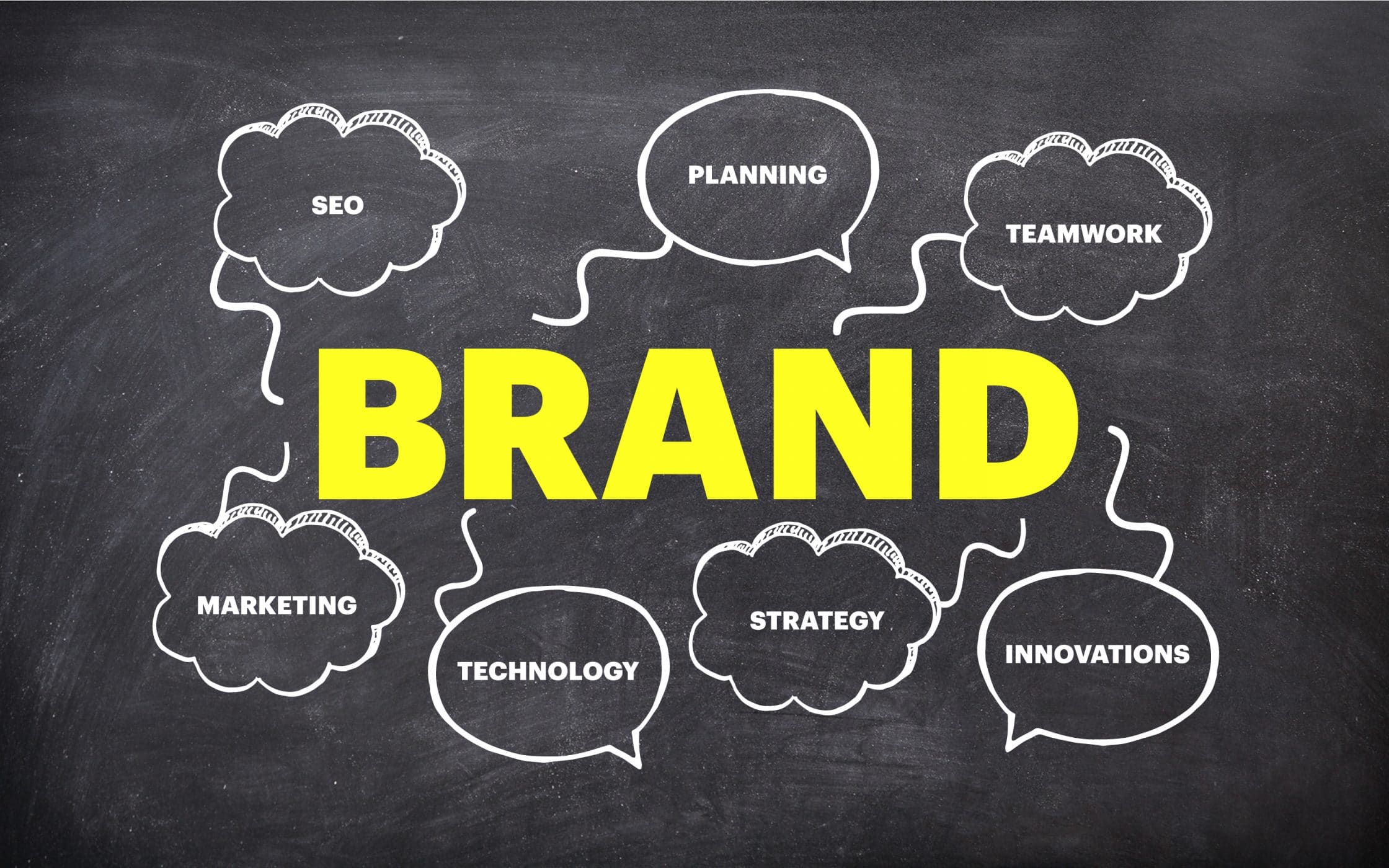 The path of self-discovery: Brand building blocks to start with
According to experts, about 59% of customers prefer to buy products from brands that they feel familiar with. While building brand loyalty might have been simple back in the days of brick-and-mortar shopping, or mom & pop stores, the digital world means that growing organisations need to fight for attention in an over-crowded, over-populated mecca of competing companies.
Your brand is your way to set yourself apart from other people in your industry – but creating a brand that customers feel "familiar" with, means that you need to do a lot more than design a great logo, or invest in killer advertisements.
You need a plan of action, a template for how to create a brand that's consistent in offering an unforgettable and consistent experience all the way from your physical postcode, to your website, social media pages, and YouTube channel. In other words – creating a brand that works isn't simple. However, the following process should help you find the right tools for your project.
Creating a brand step 1: Conduct a brand audit
The first step in creating a brand, is making sure that you're an expert on all things "you". Whether you're starting from scratch, or rebranding, sit down with your entire team, and a branding expert, and be prepared to ask yourself a few key questions, such as:
What's your position in the marketplace?
Who are your key competitors – and what do they do better, or worse than you?
Who is your customer, and which customers would you like to target?
What strategies are you going to use for communication? i.e. podcasts, videos, or blogging.
Where do you need help? For instance, do you need a new website, search engine optimisation services, brand identity assistance, or advertising expertise.
When it comes to learning how to create a brand that really works, accuracy is key. You're going to need to be as specific as possible about each question you answer. For instance, don't just decide you're going to sell to mums. Tell your company you're focusing on single mums, that work from home, and drive their own car. You need to be the ultimate authority on your brand, after all – it's your creation.
Creating a brand step 2: Decide what makes you special
Unfortunately, there's always going to be a brand out there with a bigger budget, more resources, and more command in their industry. There's not a lot you can do about this fact – but you don't have to let it mean disaster for your company. Creating a brand with power means diving down deep into the nature of your brand, and figuring out what you can offer, that no-one else has.
Use the information you gathered from step 1 to decide why your customer should choose you over your competitors. Do you offer something that's easier to use? Is your service less expensive, or does it deliver better ROI than whatever your competitors can provide?
Creating a brand step 3: Develop creative elements for your brand
Once you know your brand environment, and why your customers should choose you over anyone else on the market, you'll be able to begin building on the creative elements available to you. This means thinking carefully about the look, feel, and even the voice, of the brand you're going to carry with you throughout the life of your company.
Your visual elements should be reflected in your logo, your fonts, your use of colours, and the overall style that you bring to your industry. Designing a guide for these visual aspects can be helpful to make sure that you create a consistent personality in everything you do. Remember, you should be willing to invest the money and time into creating something exceptional. Your visual identity is one of the simplest ways to capture the attention of your customers.
Creating a brand step 4: Build a strategy for establishing brand identity
When you're figuring out how to create a brand with real long-term value, you'll quickly learn that "brand identity" is something that's built with time. It's the result of several strategies that you can use to strengthen your company, and grow brand awareness day by day. However, to help you get started, you'll need to make sure that you're spreading brand awareness across the right channels, and communicating with the ideal target audience.
The interconnected world of social media has delivered a brand-new opportunity for brands who want to establish themselves in the online space. All you need to do is choose the right platform for your customers. For instance:
LinkedIn is best for B2B companies.
Snapchat and Instagram are ideal for younger, visual audience members.
Facebook and Twitter provide a broader market reach.
Make sure that your website, social media channels, and other touch points all highlight what makes your brand unique. And remember, exceptional design goes a long way.
Creating a brand step 5: Never stop growing
Your brand is something that needs to be visible and reflected in everything your customer sees, interacts with, or experiences. That means that when you design your website, you'll need to put your message and voice into the content. Your social media pages need to speak with your unique tone. However, just because you need to set a strategy for consistency when learning how to create a brand with power, doesn't mean that your plans shouldn't change with time.
Remember to track, target, and test new strategies and trends as they emerge in your space. Decide how you can adapt your voice and your plans to suit the needs and preferences of a changing audience. Think about how your logo might need to change to adhere to the standards of the day. Never stop growing.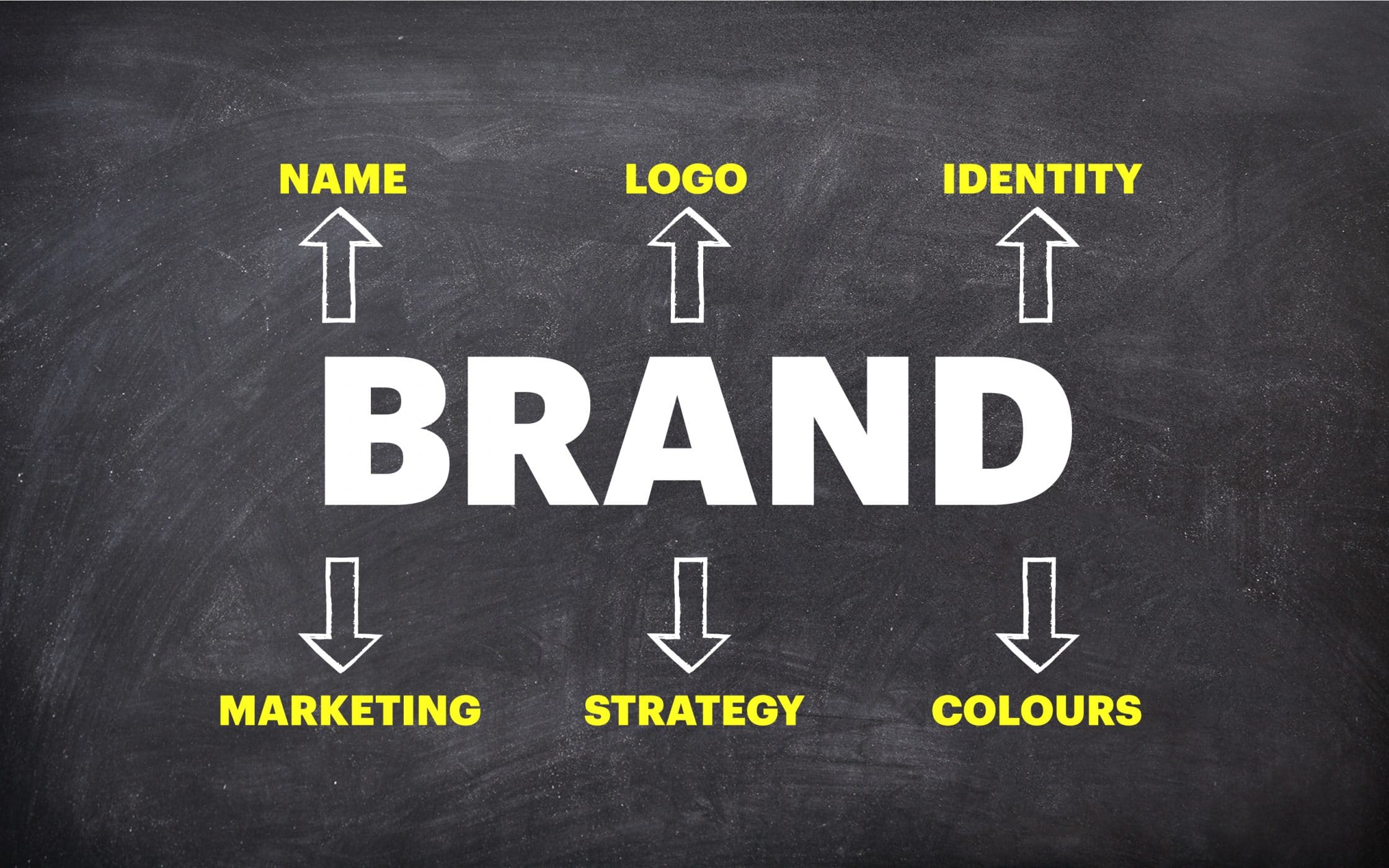 How to create a brand for the modern world
Technology has changed the way we live.
The printed leaflets of the past have become today's online display banners. The billboards that you used to advertise your business to customers on the road have transformed into content marketing. Even television advertisements are quickly being replaced by promotional content on YouTube, as customers spend less time watching the box.
One of the key elements of creating a brand today, is recognising that times have changed, and will probably continue to change in the coming years. While you might not be able to prepare for every eventuality, you can make sure the brand you build today adheres to the best practices in place for modern businesses. For example:
How to create a brand for the modern world: Empower customers
Customers will always be the most important asset for any company. After all, it's your customers that decide what your brand personality says about you, and it's your customers that encourage other people to buy through word of mouth marketing. That's why empowering customers should be a key priority for any growing business.
If you want to establish credibility in your industry, you need to go beyond the basics of customer service. Transform your clients into brand ambassadors by giving them unforgettable experiences, fuelled by loyalty programs and personalised marketing. Reward the customers that bring you new business, and nurture every relationship you build. If you keep your customers satisfied, they'll help you discover new heights in your success.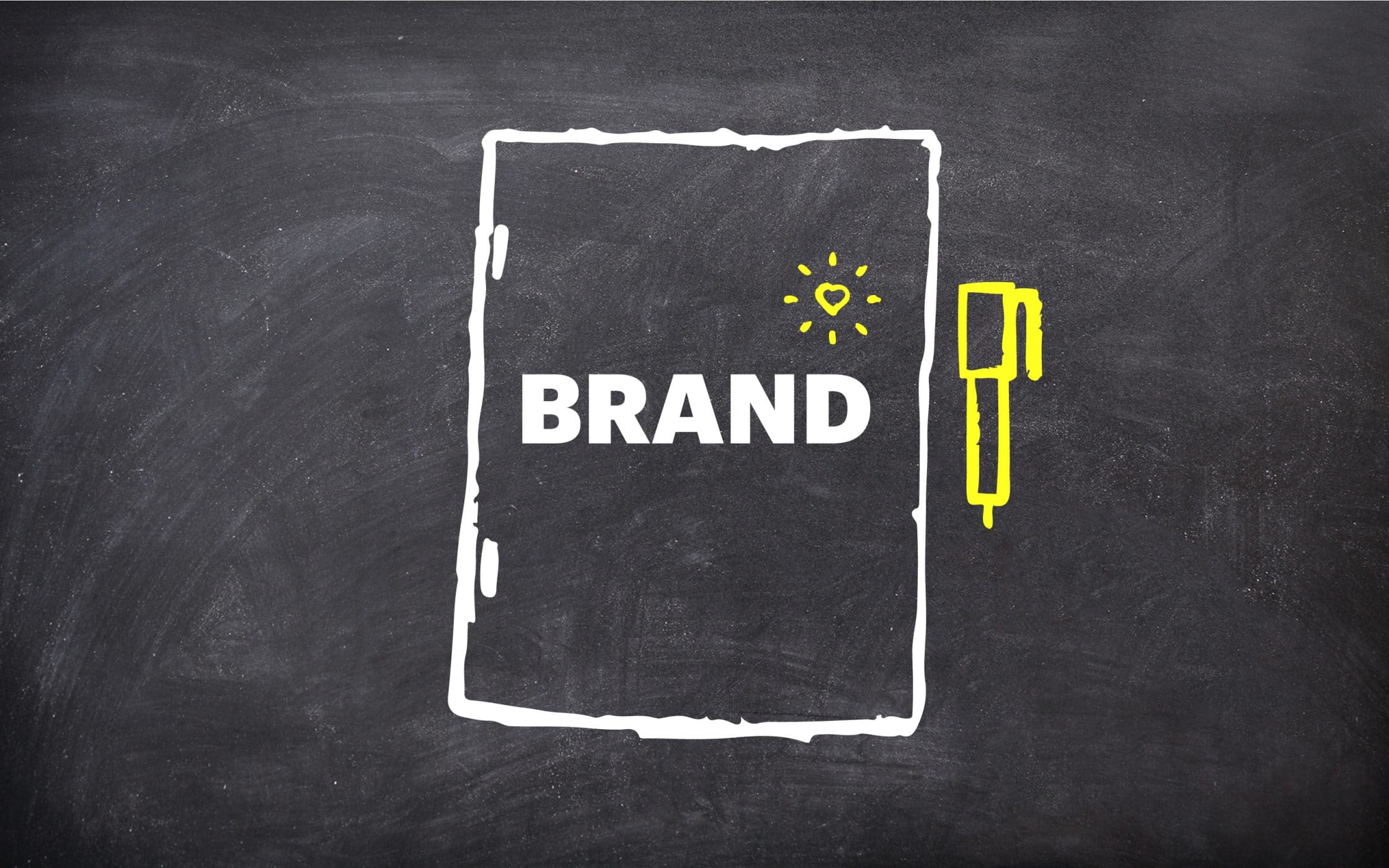 How to create a brand for the modern world: Focus on visuals
There's more to a brand than its logo and colour choices, but visual branding goes a long way towards earning the attention of the right audience. First impressions matter in terms of brand recognition and awareness, and your visual elements are the quickest way to capture the hearts and minds of your audience.
Remember, brand recognition often starts with your name and logo. Choose a compelling name that distils the essence of your company into one or two key words, then use your logo to bring that name to life. Working with a branding agency when creating a brand logo can be crucial, as people often identify their favourite companies by the logo first.
How to create a brand for the modern world: Stand for something
Today, people don't buy things just because they're the right price. The average customer is more concerned about things like ethics, environmental awareness, social causes and community. As more consumers make decisions based on the things companies around them are doing to improve the world, it's important to think about how you can show your values to your community.
Showing off your values is no longer just a way to respond to a tarnished image on social media, or in the digital marketplace. Ethical marketing has become an ingredient for establishing a positive reputation when creating a brand.
How to create a brand for the modern world: Grow your social community
In the ever-changing world of digital media, the internet plays a significant role in any brand's ability to connect with customers on a deeper level. Social media marketing has become a crucial element in any company's strategy for consumer engagement. After all, the more you get involved with conversations online, the more you can shape them into positive attributes for your brand.
As you're creating a brand, think about how you can build social communities in your area. For instance, this might mean joining specific groups, or getting in touch with influencers in your space that can help to make your social media marketing more effective.
Remember, you can always use multi-media tools like infographics, videos, slideshows, and more to interact with your audience in a more exciting way. At the same time, you needn't restrict yourself entirely to Facebook and Twitter either – there are countless platforms to choose from.
How to create a brand for the modern world: Make customer support a priority
Finally, if you want to make an impact in the interconnected world, then you need to realise that today's customers are more vocal than ever when it comes to conveying their dissatisfaction, or making complaints. Creating a brand that prevails means not only responding to positive communication from your customers, but also being ready to tackle criticisms too.
Encourage feedback from your customers in all your content, and honestly try to resolve anything that they're unhappy about. Don't go off in a huff and start trying to make things the client's fault – that's a sure way to lose your social following. Instead, make your customers feel valued, heard, and respected. They'll usually like you better for it.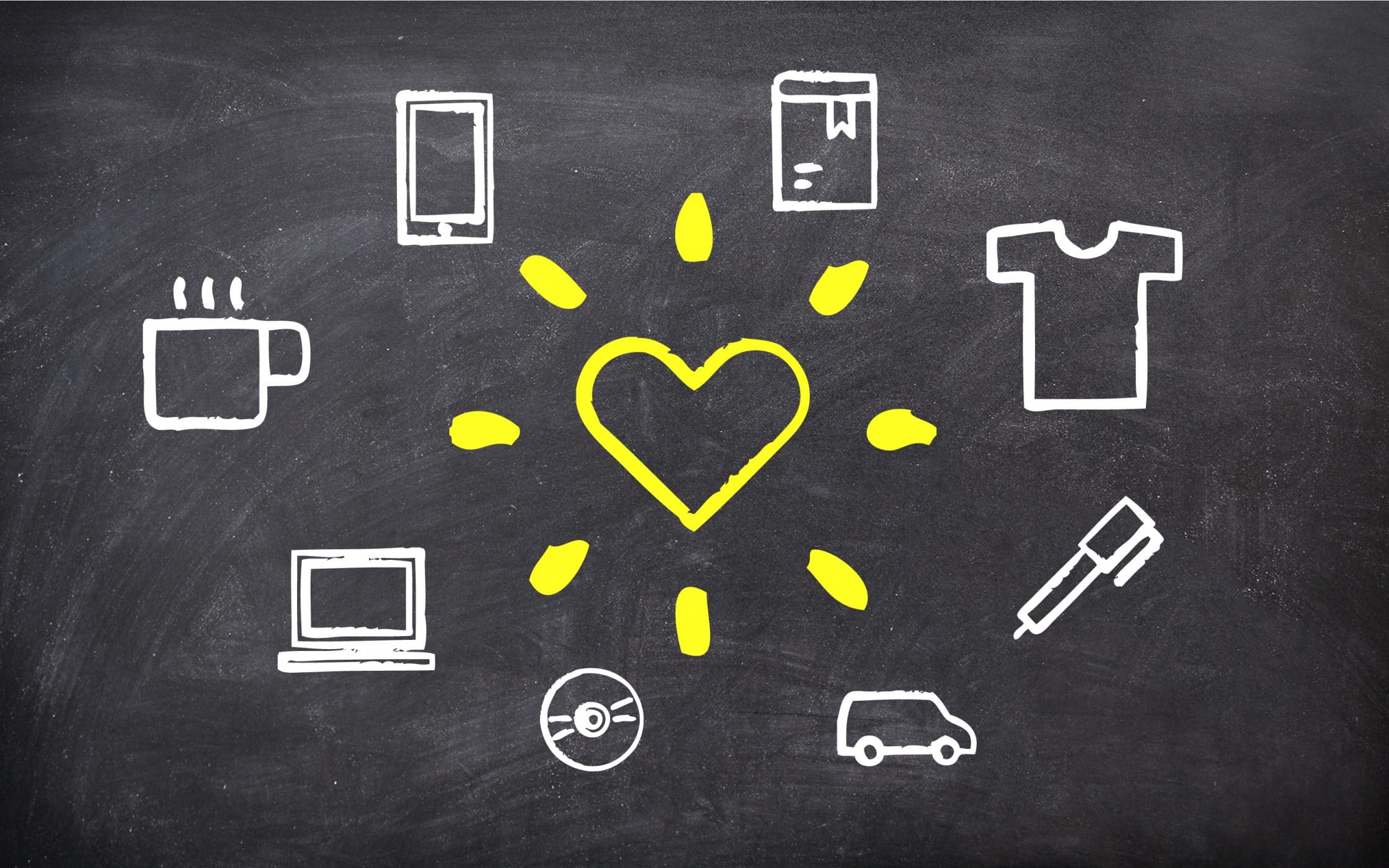 Creating a brand that works: Consistency in the interconnected world
In a world where digital technologies are constantly changing consumer behaviour, you need to focus on creating a brand that's not only unique, but engaging too. A lot of today's companies spend their time focusing on driving traffic and leads to their website, without thinking about long-term solutions for consistent branding. Every detail counts when you're building a business brand, as everything you do will either support or detract from the image you're trying to build.
While getting your brand in check might not produce quick results like PPC advertising, it will ensure that every inbound marketing initiative you use in the future is more powerful, and more capable of creating a brand that your customer feels "familiar" with.
Having a consistent "feel" to your brand is essential to building long-term recognition. That means that whether you're creating offline content like billboards, signs, and leaflets, or online content, your visuals and voice need to align. If your copy has a modern, opinionated tone, your visuals have a retro feel, and your brick-and-mortar store is highly traditional, customers won't know what to think.
Brand consistency needs to weave throughout your universe, from your website to your advertising, social media, and any other avenue your company uses. So, how can you make sure that consistency remains a key strategy in everything you do?
1. Create a brand manifesto
A brand manifesto can offer a lot of value to any company. Not only does it help you to create a guideline for your voice and personality, but it also acts as a bible for everything you do, say, and create as a business. It's your declaration of what you stand for, and it should inform every connection you make with a customer.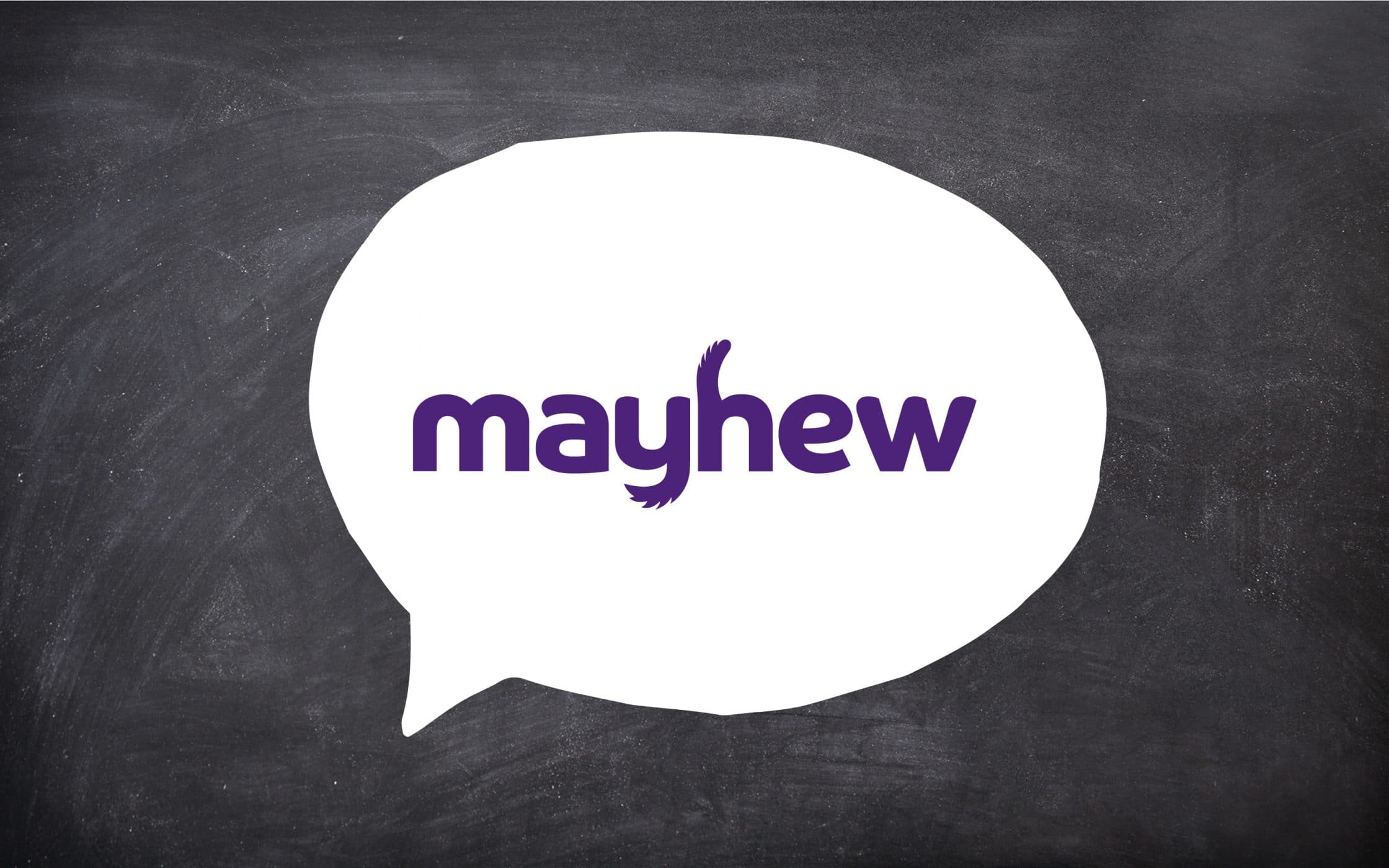 Building a brand manifesto often requires help from a branding agency, because designing a value structure from scratch can be tough. However, it's well worth the effort to outsource your needs to someone with the experience to transform your ideas into a clear roadmap for brand consistency. For instance, look at the Mayhew manifesto, and how their key values influence everything they do, from community outreach to marketing.
2. Align your online and offline identity
You might not have an offline premise or store, but that doesn't mean you don't have an offline presence. If you don't have your own shop, you still probably have packaging, letters, invoices, and even events that will make up your offline identity. Think about how you can combine the way you present yourself offline, with your online strategy.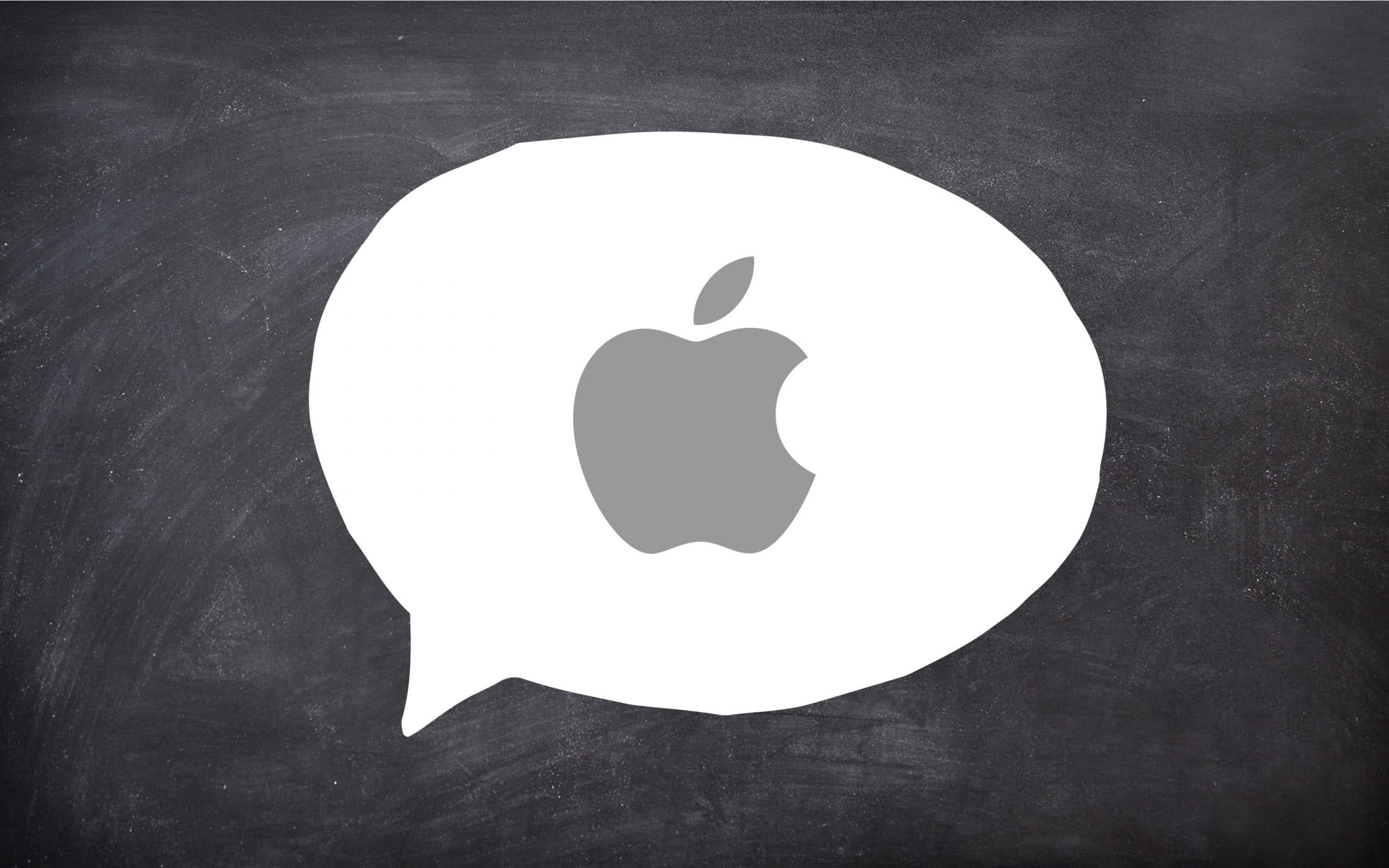 Ultimately, you'll need to gear your plan towards a full understanding of your personality, and the values you want your customers to associate with you. Online, you can convey these things in your choice of colours, text, and content. Offline, it will be present in your customer service, delivery, packaging, and more. For instance, look at the Apple store online, and offline. You get the same simple, minimalistic feel wherever you go – designed to imply ease-of-use, and innovation.
3. Never sacrifice incredible content
It doesn't matter whether you choose podcasts or blogs. Quality content is crucial to creating a brand that your customers love. Your content includes everything from your website content and copy, to your use of banners for advertising, your social media biographies, and the video marketing you do on other channels. Look at how you're reaching out to your audience, and consider any extra pathways you could use to improve engagement, such as:
Infographics and images.
Social media marketing.
Blog posts and guest posts.
eBooks and promotional pieces.
Press releases.
Videos and vlogging.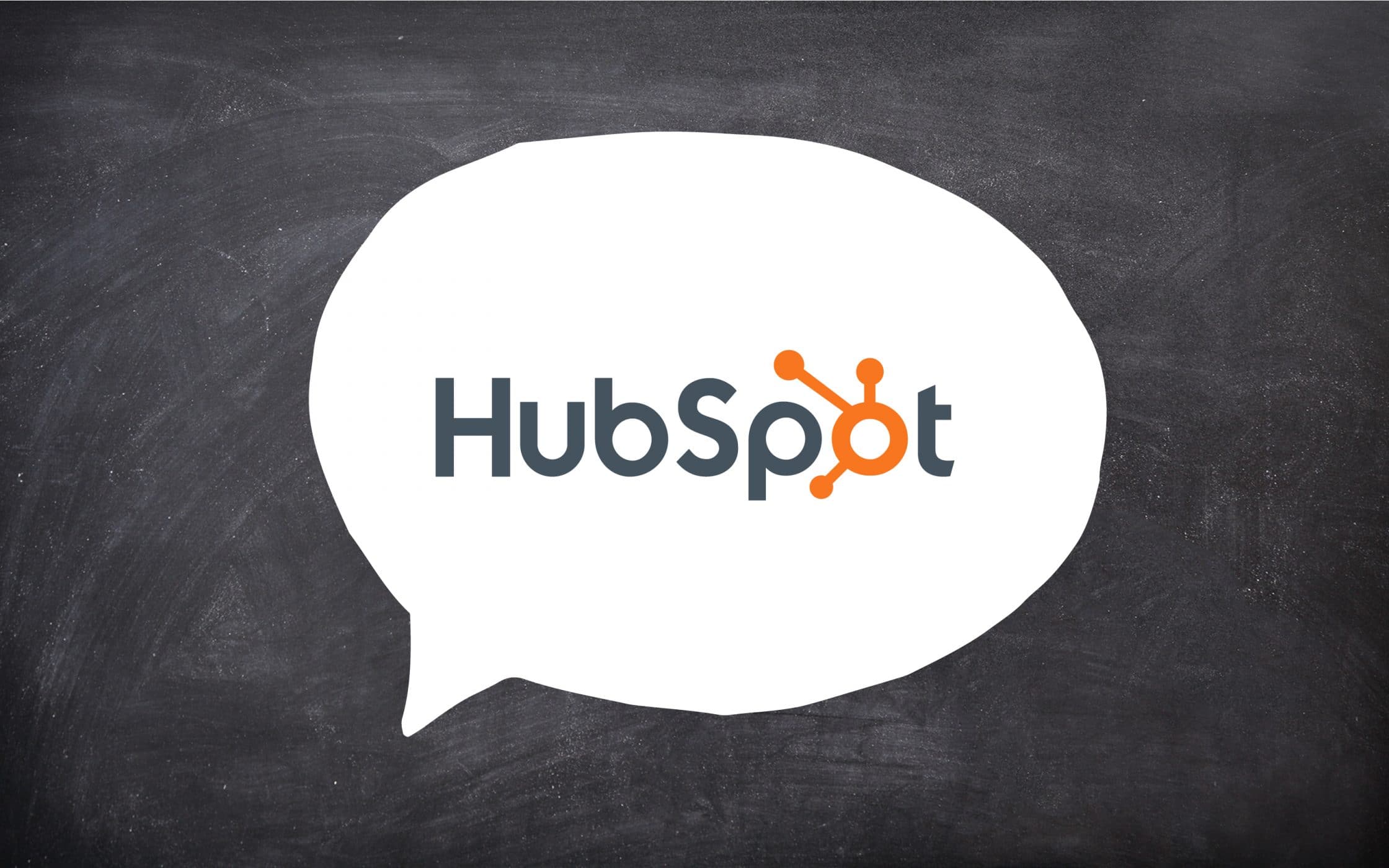 HubSpot are an example of a company who built their entire brand through amazing content. HubSpot quickly became more than just a product or service, when they established themselves as authority within their industry for high-quality thought leadership articles.
Creating a brand that's timeless
When creating a brand, consistency is crucial – but it's easier than you might think. Even when you're thinking about how to create a brand for a business that already exists, or refreshing your current brand, you can still stick to the inherent values that make you unique. The key is to make sure that you're not constantly changing your branding, and that your values remain the same, regardless of what other adaptations you might make to your company.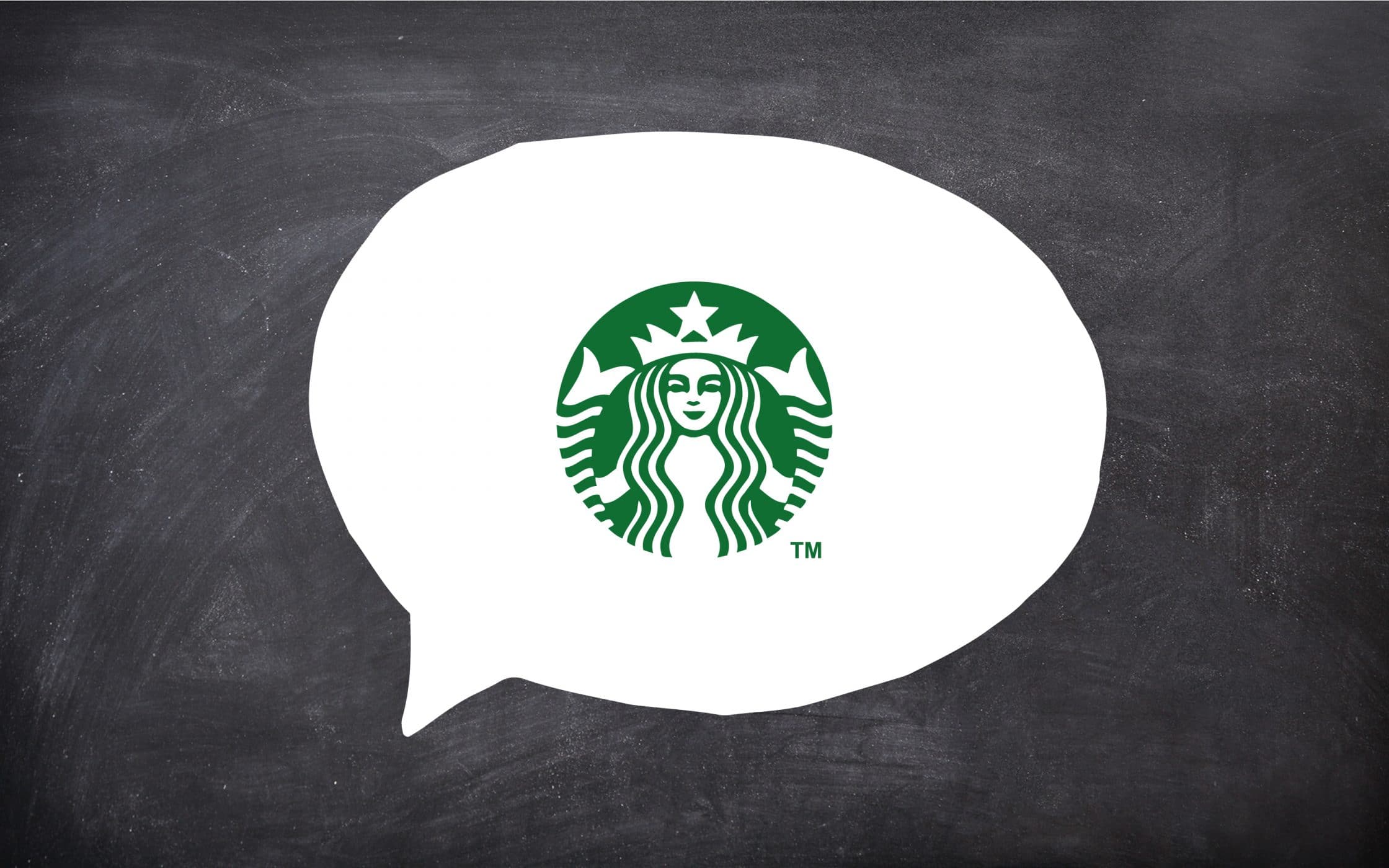 For instance, Starbucks have changed their image and logo multiple times over the years, but they've always stayed true to their mission of "inspiring and nurturing" the human spirit. If you want to make sure that you achieve the same level of consistency, then you need to make sure that you begin creating a brand with a strong idea of what you want the "soul" of your company to be. Once that's set in stone, stay true to it, and incorporate it into everything you do.
Creating a brand: Try another perspective
Here's the thing, creating a brand is hard.
Take it from the people who teach others how to create a brand almost every single day. You're going to struggle to get it right first time, and you'll probably have to make countless changes as your business grows.
Sometimes, the easiest way to make sure that you can create a brand that's truly timeless, is to get the opinion from an outside perspective. Professional branding companies have the unique advantage of being on the outside of your company, looking in. They don't have any prior biases, or outdated knowledge that could damage the outcome of your branding efforts.
When you lock yourself into a silo with your team, you can find that you end up creating a brand based entirely on opinions that aren't representative of the needs and thoughts of your customers. This can be pretty detrimental, considering the fact that you're not creating a brand for you – you're doing it for your audience.
A solid brand building process can help you to transform your company into a serious and even more recognised competitor in your industry. It can be the first step to establishing trust among your customers, and the key to making your message heard. With the right help, you can create a consistent message that integrates your brand into every aspect of your customer's experience – and it's a brand like that that's truly memorable.