The complete list of cereal mascots: 22 childhood characters that cheered up breakfast time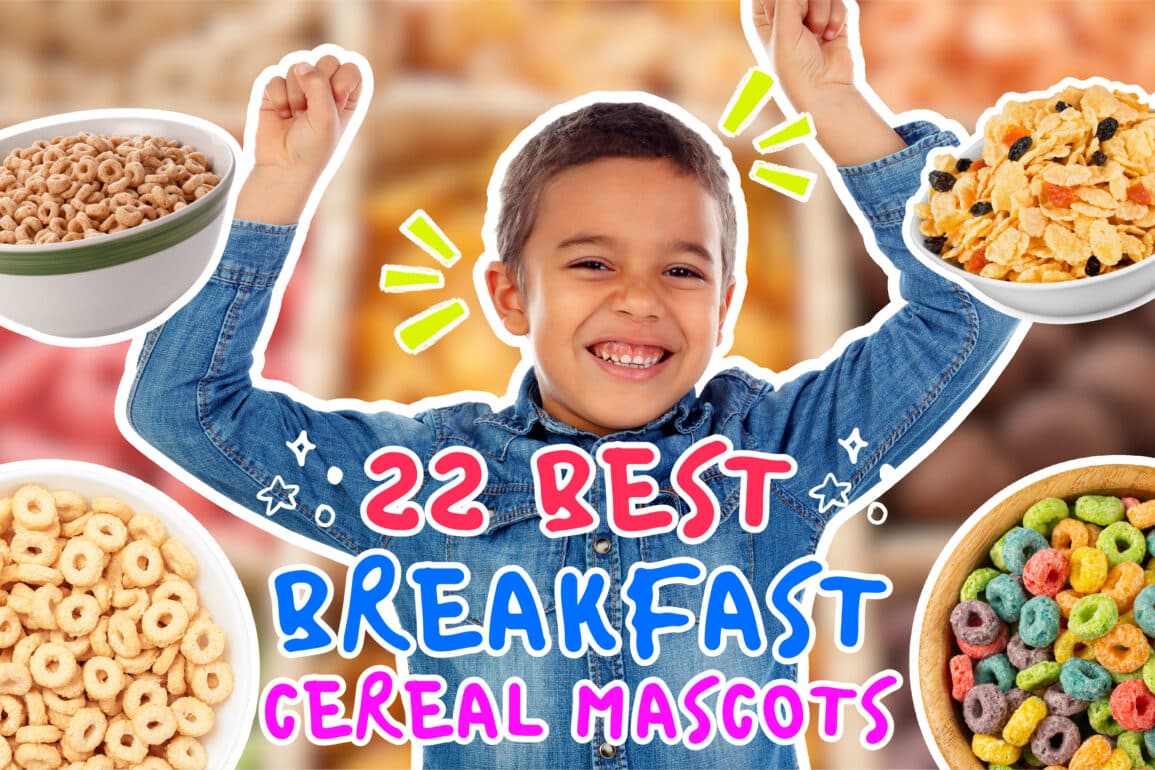 How many cereal mascots can you picture right now? There's a good chance plenty of examples come to mind, from Cap'n Crunch to Tony the Tiger, and even Lucky the Leprechaun.
While brand mascots appear in virtually every industry, they're particularly common in the breakfast world. Cereal box characters are a staple of most kids' morning routine. They weren't just designed to grab the attention of youngsters from supermarket shelves.
The most famous cereal characters helped to brighten up breakfast time, ensuring children started their day with the right attitude. Plus, they were great for driving emotional connections with brands.
It's much easier to fall in love with a company that has its own playful mascot.
Today, we're looking at just some of the most memorable cereal icons throughout history. Grab your spoon, and enjoy the whimsical taste of nostalgia.
Cereal characters: The origins of cereal mascots
Cereal mascots are deeply ingrained in our childhood memories. Just one glance at Toucan Sam is enough to send anyone back to those bleary school day mornings, where you'd sit shoveling sugary morsels into your mouth, while staring at a brightly colored box.
But where exactly did the mascot craze come from?
Cereal brand mascots haven't been around forever, but they do have a pretty long history. Since the 1930s, cereal boxes around the world have been decorated with unique cartoon characters, carefully chosen to appeal to younger consumers browsing the cereal aisle.
The "Quaker Oats Man", first launched in 1882, is considered the very first "cereal mascot" – at least by the General Mills brand. He began appearing on boxes way back in 1882, before he was eventually replaced with "Cap'n Crunch" in the 1960s.
According to General Mills, the Cap'n Crunch mascot was specifically chosen to highlight the new formula produced by the company, which helped to stop cereals from going soggy in milk.
Over the years, cereal cartoon characters and famous figures have become commonplace, at least among products targeted at children.
Let's take a look at some of the most famous characters of all time.
The complete list of cereal mascots: Famous characters
Just as companies update their logos and color palettes over time, cereal brands frequently make changes to their mascots. Some are simply modernized for a new audience, while others are changed completely.
Let's start by looking at some of the cereal mascots still around today.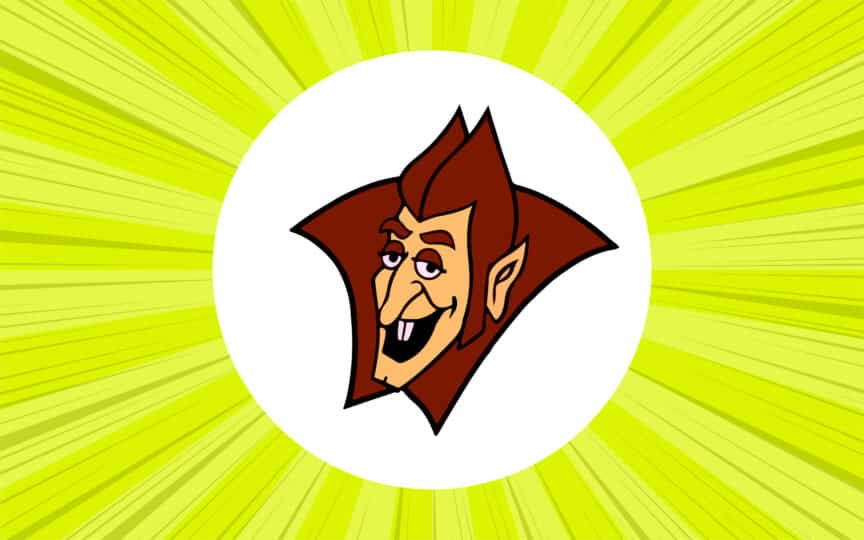 1. Count Chocula
Slogan: I want to eat your cereal!
Cereal name: Count Chocula
Company: General Mills
Year established: 1971
Count Chocula cereal might not appear on your shelves all year round anymore, but he's still one of the most famous cereal mascots worldwide. Introduced in the 1970s, as part of a collection of "Monster Cereals" introduced by General Mills, the character showed classic monsters could be fun.
The friendly vampire, Count Alfred Chocula famed for his love of cereal (rather than blood) is a staple of breakfast time, particularly during the Halloween season.
Fun Fact: Count Chocula only appears at certain times of the year today, specifically around the Halloween season, with Franken Berry and Boo Berry cereals.
2. Franken Berry
Slogan: Super sweet, can't be beat!
Cereal name: Franken Berry
Company: General Mills
Year established: 1971
Similar to Count Chocula, Franken Berry is a friendly version of the classic character, Frankenstein's Monster. He's entirely pink from head-to-toe, and his head is made of strawberry-flavored cereal – which might be why he isn't particularly clever.
In ads for the Monster cereals, Franken Berry, and Count Chocula would often argue over which cereal was best.
Fun fact: In the 70s, families discovered Franken Berry had a unique ability to turn children's stool pink, leading to the phenomenon of "Franken Berry Stool".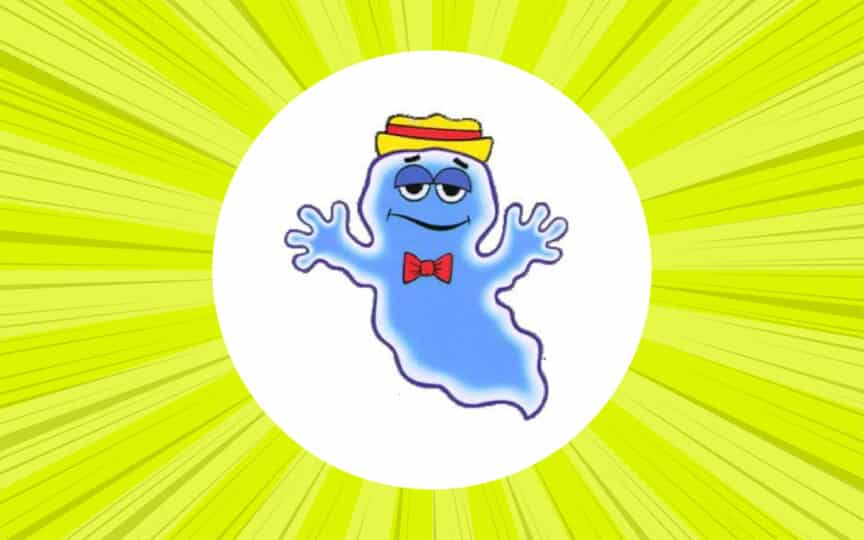 3. Boo Berry
Slogan: A spoonful of spooky fun in every bowl
Cereal name: Boo Berry
Company: General Mills
Year established: 1973
Created two years after the initial cereal characters in the "Monster" line, Boo Berry was a fun blue ghost, who only ate blueberry-flavored cereals. His voice and appearance are reminiscent of the famous actor, Peter Lorre.
Boo Berry's appearance has been updated a few times over the years, but he still retains his adorable blue complexion.
Fun Fact: Boo Berry was actually discontinued in 2009, but it does still appear on the shelves as part of a limited edition seasonal release program.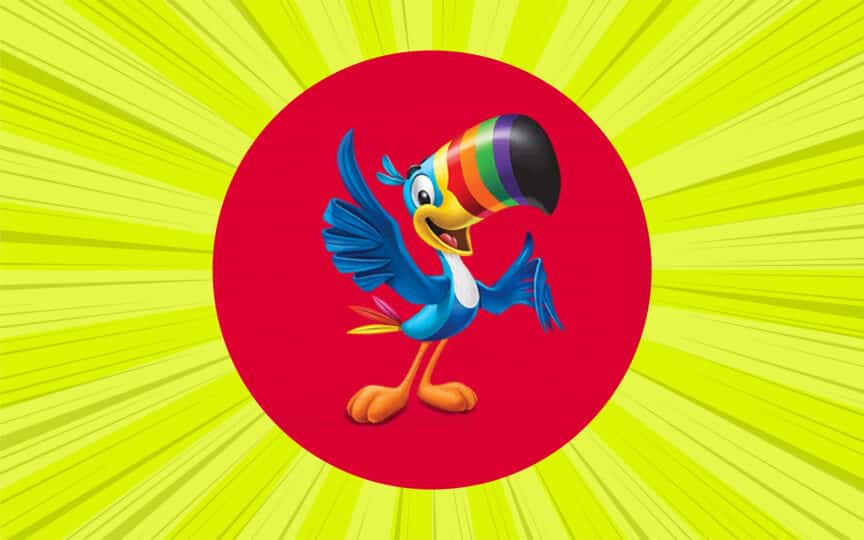 4. Toucan Sam
Slogan: Follow your nose! It always knows!
Cereal name: Froot Loops
Company: Kellogg's
Year established: 1963
One of the most colorful cereal mascots on our list, Toucan Sam was introduced by the Kellogg's company in 1963. He features a striped beak that matches the colors in Froot Loops cereal. The cereal character was best-known for his ability to sniff out Froot Loops wherever they were.
Toucan Sam has even been joined by his nephews in commercials from time to time, and his appearance has been updated and modernized over the years.
Fun Fact: Toucan Sam originally had pink feathers, but he was updated over the years to a character more like the Toucan birds in nature.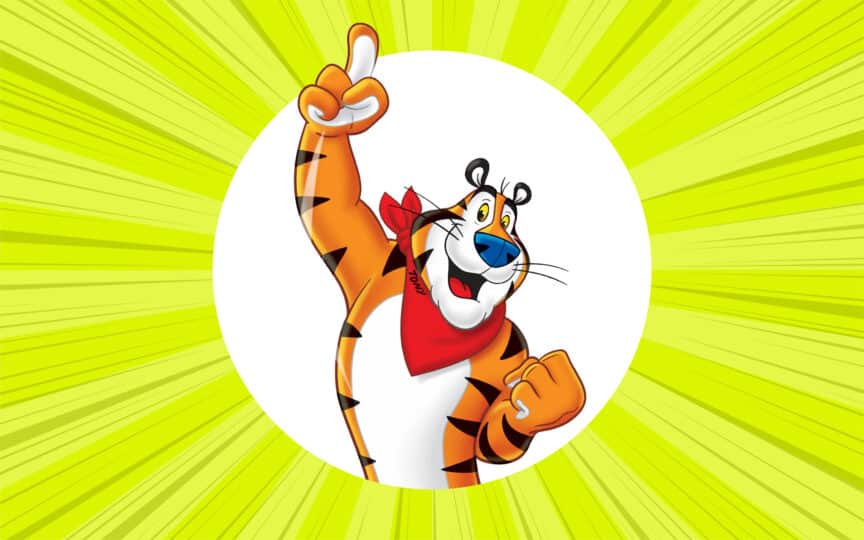 5. Tony the Tiger
Slogan: They're Grrreat!
Cereal name: Frosted Flakes
Company: Kellogg's
Year established: 1952
Probably one of the most famous cereal mascots in the world today, Tony the Tiger is an anthropomorphic tiger first introduced in 1952. He has a blue nose, and a red bandana around his neck.
Notably, the final design for Tony was created by a group of former Disney animators.
Over the years, Tony has been voiced by a number of famous figures, and his catch phrase is probably one of the most memorable in history.
Fun fact: Tony has appeared on various other cereals over the years, such as Tony's Cinnamon Krunchers, and the "Tiger Power" cereal.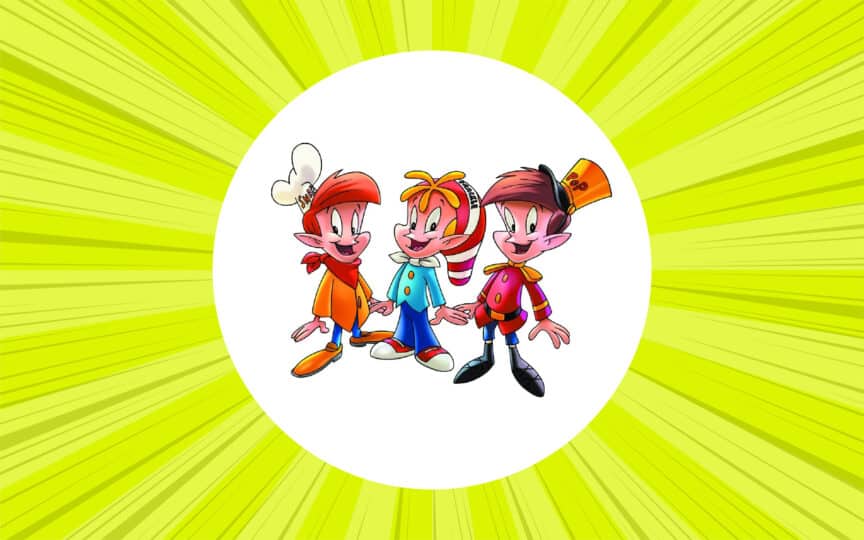 6. Snap, Crackle and Pop
Slogan: Snap! Crackle! Pop!
Cereal name: Rice Krispies
Company: Kellogg's
Year established: 1933
This unforgettable trio is sure to tickle your nostalgia bone. The first character appeared on Kellogg's product packaging in 1933, followed by his two brothers a little later. Snap is usually portrayed wearing a chef's hat, while Crackle has a red sleeping cap.
Each character was given their own unique personality by the Kellogg's company, although all three were considered to be playful and mischievous.
Fun fact: The characters' names were originally derived from a radio ad for Rice Krispies, which included the words "Snap, crackle, and pop".
7. Buzz the Bee
Slogan: It's a honey of an O!
Cereal name: Honey Nut Cheerios
Company: General Mills
Year established: 1980
Considered one of the most significant cereal box characters of all time, Buzz the Bee made his first appearance on Honey Nut Cheerios in the 1980s. Initially, he wasn't given a specific name, but the character was quickly enhanced by the General Mills' brand.
Buzz Bee, like many cereal box mascots, was chosen to advertise the unique selling point of the new cheerios creation – the honey flavor.
Fun fact: Following the decline of the honey bee population in 2021, General Mills temporarily removed Buzz from their boxes to raise awareness. They even had their own hashtag: #BringBacktheBees.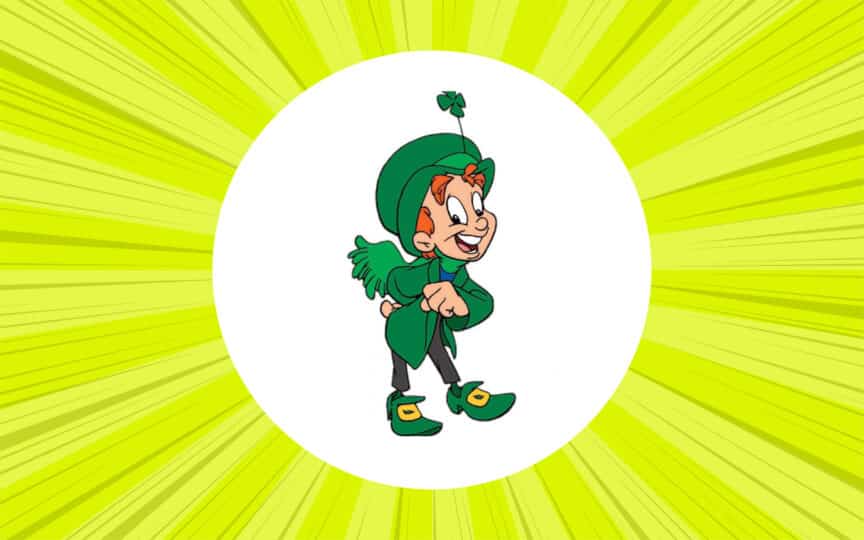 8. Lucky the Leprechaun
Slogan: They're magically delicious!
Cereal name: Lucky Charms
Company: General Mills
Year established: 1964
Easily one of the best-known cereal brand mascots of all time, Lucky the Leprechaun is an adorable leprechaun, dressed all in green. He's constantly trying to protect his pot of magical marshmallow charms from people who want to eat them.
Lucky the Leprechaun is a crucial part of General Mills' advertising strategy, along with the catchy jingle used by the company.
Fun fact: Lucky is also known as "Sir Charms", and was originally called "L.C Leprechaun", standing for "Lucky Charms Leprechaun".
9. Cap'N Crunch
Slogan: It's got corn for crunch, oats for punch, and it stays crunchy, even in milk
Cereal name: Cap'n Crunch
Company: Quaker Oats
Year established: 1963
Created to draw attention to the crunchiness of the new Quaker Oats cereal formula, Cap'n Crunch is one of the most recognizable cereal characters in history. The iconic character is depicted as a naval captain, with a blue and white outfit, with gold buttons.
In early years, Cap'n Crunch also had his own sword, but this was removed from the product packaging later – probably at the request of parents.
Fun fact: Cap'n Crunch's full name is "Captain Horatio Magellan Crunch", and Quaker Oats say he was born on "Crunch Island".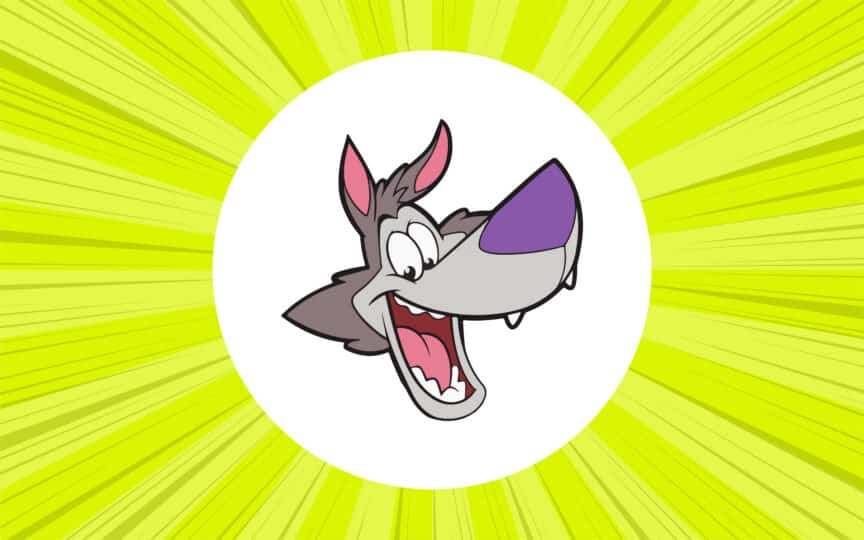 10. Chip the Wolf
Slogan: Cookie Crisp, next time it's mine!
Cereal name: Cookie Crisp
Company: General Mills
Year established: 2005
General Mills experimented with a handful of mascots for its Cookie Crisp breakfast cereal. The first mascot, "Cookie Jarvis" was a wizard from 1977. For a brief time, Cookie Jarvis was also joined by Cookie Crook, and then the "Cookie Cop".
In the 1990s, General Mills introduced "Chip the Dog", a new mascot with a friendly appearance. Finally, Chip the Wolf appeared in 2005.
Fun fact: Cookie Crisp originally appeared in three varieties, including oatmeal cookie crisp, chocolate cookie crisp, and vanilla wafer cookie crisp.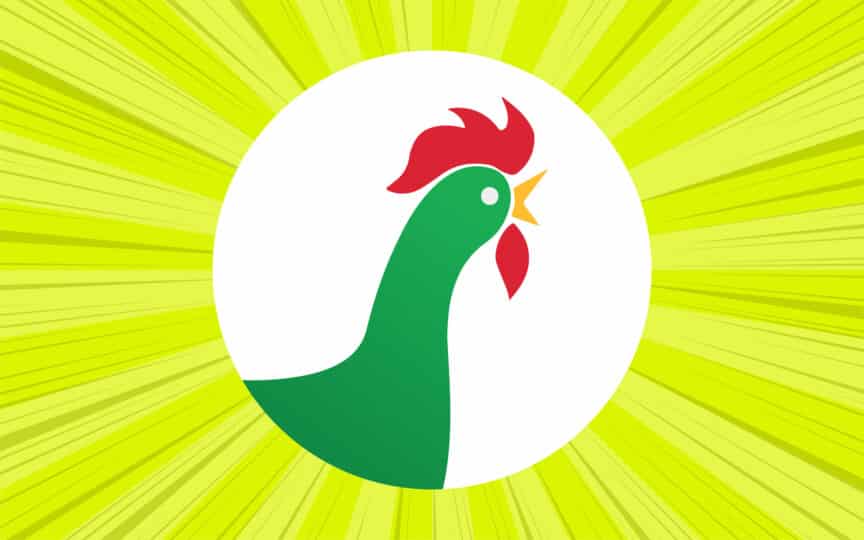 11. Cornelius
Slogan: Wake up, up, up to Kellogg's Cornflakes!
Cereal name: Corn Flakes
Company: Kellogg's
Year established: 1957
Did you know the simple green rooster on Kellogg's Cornflakes actually has his own name? Cornelius the cereal mascot was introduced in the late 1950s, to make boxes of cornflakes look more appealing to a wide range of consumers.
Cornelius is one of the best-known mascots of the Kellogg's brand, alongside Tony the Tiger, and he still appears on boxes today.
Fun fact: Cornelius is sometimes given the nickname "Corny" the rooster, to draw attention to the corn in the cereal formula.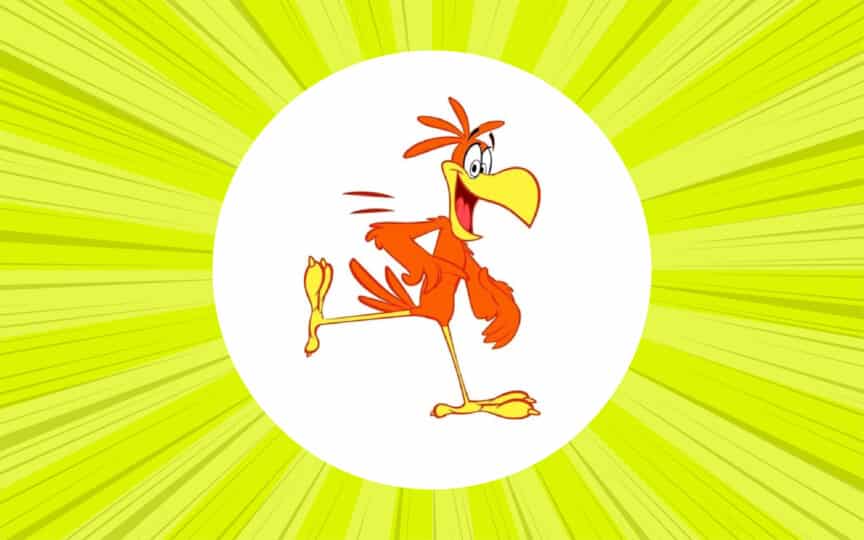 12. Sonny the Cuckoo Bird
Slogan: I go cuckoo for Cocoa Puffs!
Cereal name: Cocoa Puffs
Company: General Mills
Year established: 1962
Another of the most famous cereal mascots from the General Mills brand, Sonny the Cuckoo bird was introduced in 1962. In the commercials, he would often attempt to concentrate on normal tasks, before being distracted by a crazy craving for bowl of Cocoa Puffs.
Sonny's name comes from the format of the original commercials, where he would often appear with his grandfather, who would refer to him as "Sonny".
Fun fact: The slogan "Cuckoo for cocoa puffs" has been used as a slang term for someone who acts unusually or irrationally.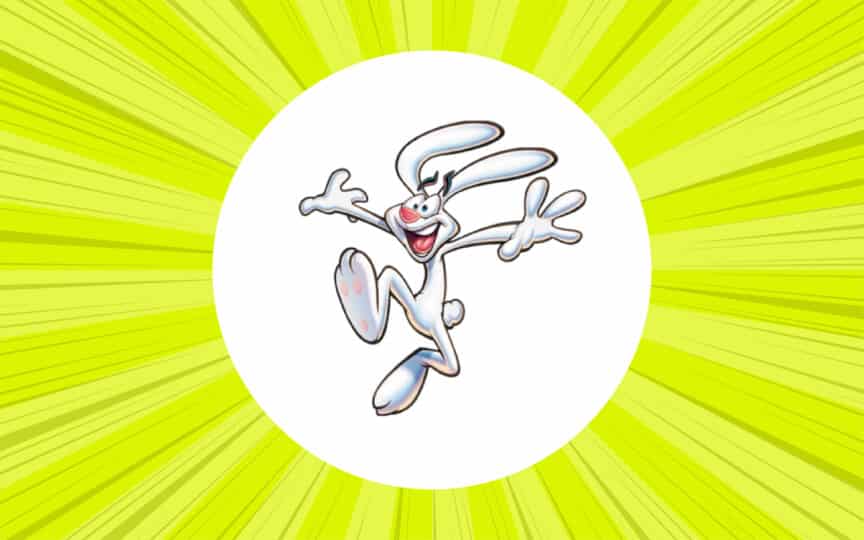 13. Trix the Rabbit
Slogan: Silly rabbit! Trix are for kids!
Cereal name: Trix
Company: General Mills
Year established: 1959
Just one year after the Trix cereal appeared on the shelves, General Mills started experimenting with a rabbit puppet as a potential cereal box character. The company worked with an advertising agency to create the animated version of the iconic character soon after.
The Trix rabbit spent most of his time trying to trick children into giving him their cereal in most of the company's TV ads.
Fun fact: The popularity of Trix led him to appear in various other commercials, such as the "Got Milk?" advertisement.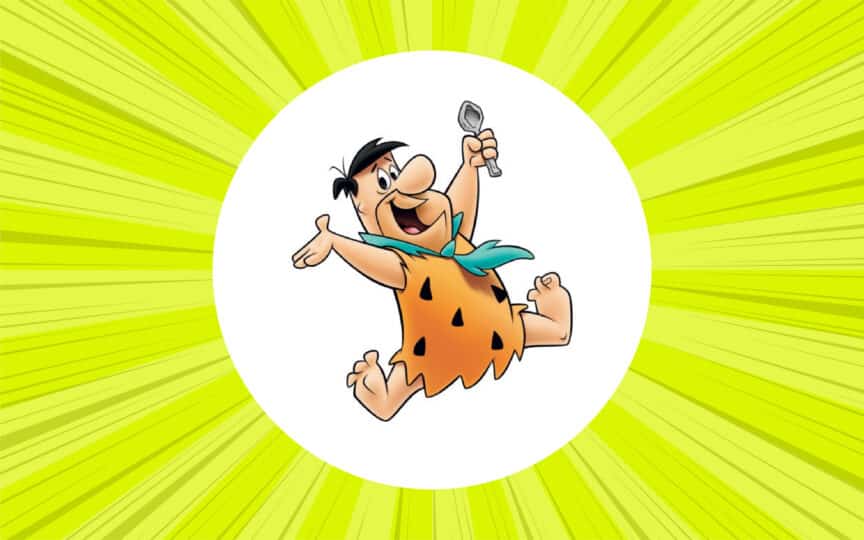 14. Fred Flintstone
Slogan: Little pieces, big taste!
Cereal name: Fruity Pebbles
Company: Post
Year established: 1969
Fred Flintstone isn't your average cereal mascot. He was already a famous character before he started appearing on Fruity Pebbles cereal boxes, alongside family and friends. Cartoon characters like Wilma, Pebbles, Bamm-Bamm, and even Barney Rubble have all appeared on Pebbles cereal.
What's more, the characters also appear on various "Pebbles" variations, including Cocoa Pebbles – the chocolate version of the cereal.
Fun fact: Various famous names have been associated with Pebbles cereals over the years, including John Cena and Shaquille O'Neal.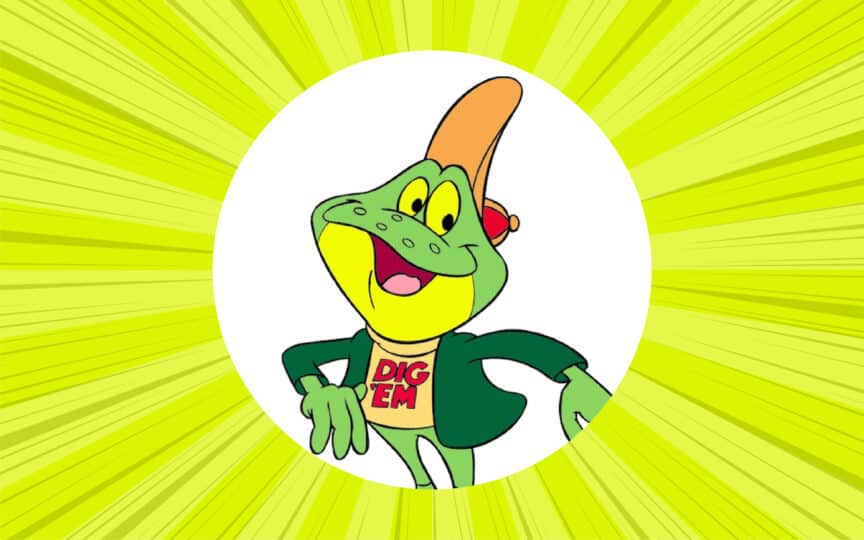 15. Dig'Em Frog
Slogan: A breakfast cereal you can dig
Cereal name: Honey Smacks
Company: Kellogg's
Year established: 1972
Another well-known cereal box mascot from Kellogg's Dig'em Frog was introduced to Honey Smacks boxes in 1972. He was described as a little frog with a big personality. Despite the character's popularity with consumers, he was initially retired in 1986, and replaced with Wally Bear.
Despite this, after discontinuing Honey Smacks (and Sugar Smacks) for a short while, Kellogg's eventually returned the product and the Dig'em character to shelves.
Fun fact: Honey Smacks was temporarily recalled from stores after a salmonella outbreak, and was returned to shelves with a new formula.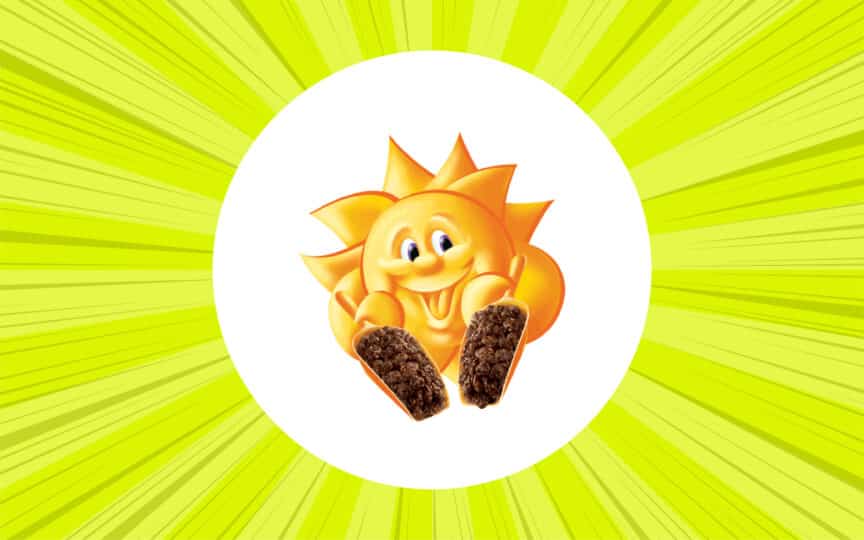 16. Sunny
Slogan: Two scoops of raisins in every box
Cereal name: Raisin Bran
Company: Kellogg's
Year established: 1965
Sunny, the smiling sun character, first made his appearance in cereal boxes and commercials in 1965. The character actually appeared a long time after Raisin Bran debuted in 1942. He was intended to bring more fun and humor into Kellogg's TV commercials.
Commercials frequently featured Sunny holding two scoops, to represent the two scoops of raisins included in every box.
Fun fact: Sunny was redesigned in 2023, and now features a three-dimensional appearance, though his overall image is still similar to the first design.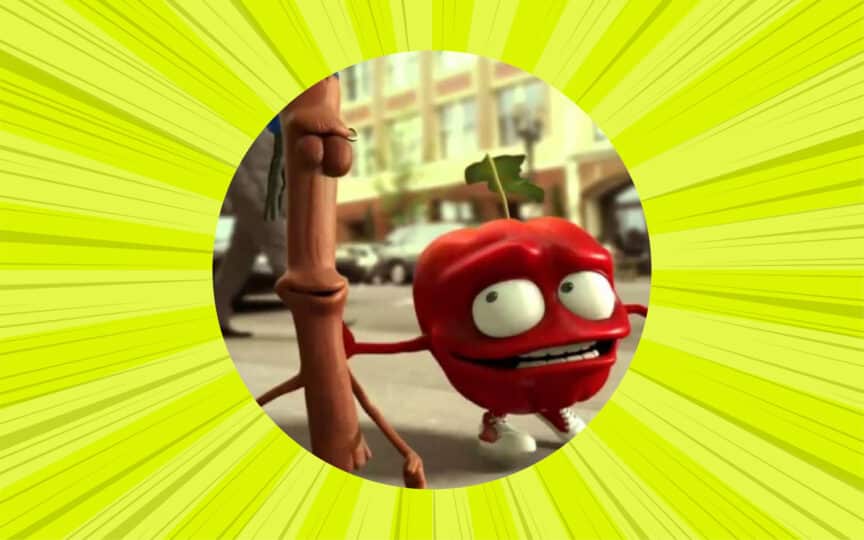 17. CinnaMon and Bad Apple
Slogan: We eat what we like
Cereal name: Apple Jacks
Company: Kellogg's
Year established: 2004
In 2004, Kellogg's introduced a pair of rather creepy-looking mascots for their Apple Jacks cereal. CinnaMon, a Jamaican cinnamon stick, joined forces with "Bad Apple", a character known for getting into a lot of accidents.
In 2007, the two characters were fused together, with CinnaMon sticking through the middle of the Apple, with two pairs of legs at the bottom of the body.
Fun fact: In 2013, Kellogg's introduced "Cinnamon Jacks" which also feature "CinnaMon" the cinnamon stick as the only mascot.
Old cereal mascots: Cereal box characters that disappeared
We've covered some of the most famous cereal mascots still appearing on supermarket shelves today. However, there are also plenty of other characters who have fallen out of the limelight over the years.
Here are some of the older cereal icons you may still recognize.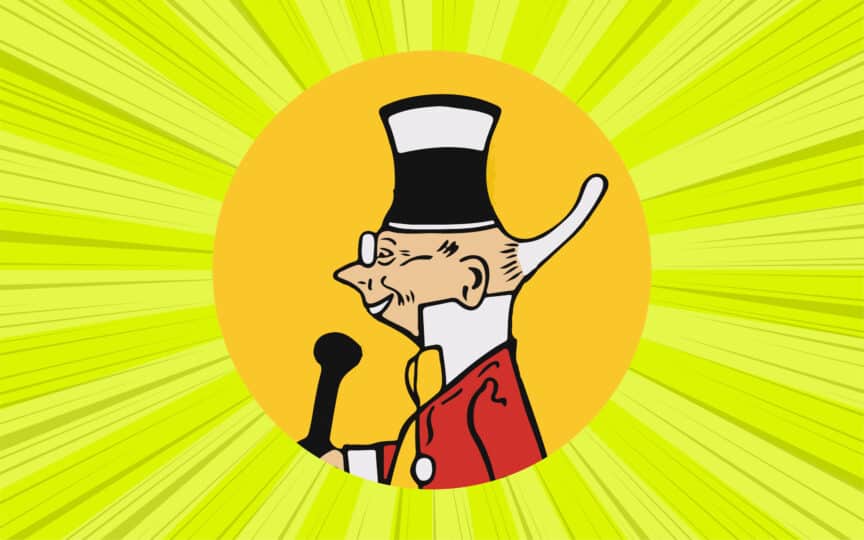 18. Sunny Jim
Slogan: High o'er the fence leaps Sunny Jim, FORCE is the food that raises him
Cereal name: Force Wheat Flakes
Company: Force Food Company
Year established: 1902
Easily one of the oldest cereal mascots on our list, Sunny Jim was one of the first characters ever produced to promote a cereal brand. The Force cereal was widely regarded as the only truly successful wheat-based cereal product on the market at the time.
Sunny Jim, the jaunty man dressed in a top hat and suit, was intended to represent the vitality that Force Wheat Flakes would deliver.
Fun Fact: The popularity of Sunny Jim led to the creation of various forms of merchandise, including figurines and cuddly toys.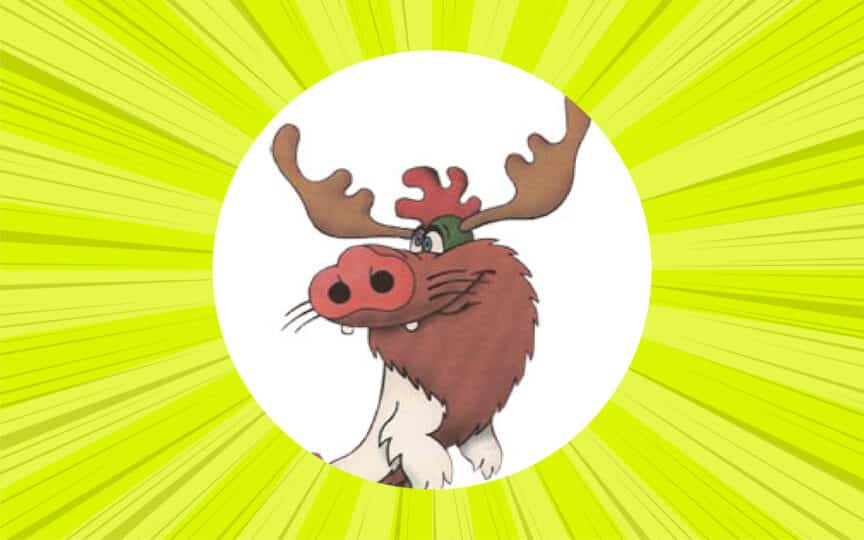 19. Big Mixx
Slogan: It's a different kind of mix
Cereal name: Big Mixx
Company: Kellogg's
Year established: 1990
Another cereal created by the Kellogg's company, Big Mixx was an unusual mascot at best. Though he looked a little like a moose, he was actually made up of a variety of different animals, intended to represent the different grains in the product. 
The unusual mascot helped the new cereal to stand out when it was introduced in the 1990s, but the formula was quickly discontinued 2 years later.
Fun fact: Big Mixx is made up of a moose, rooster, pig, and a wolf.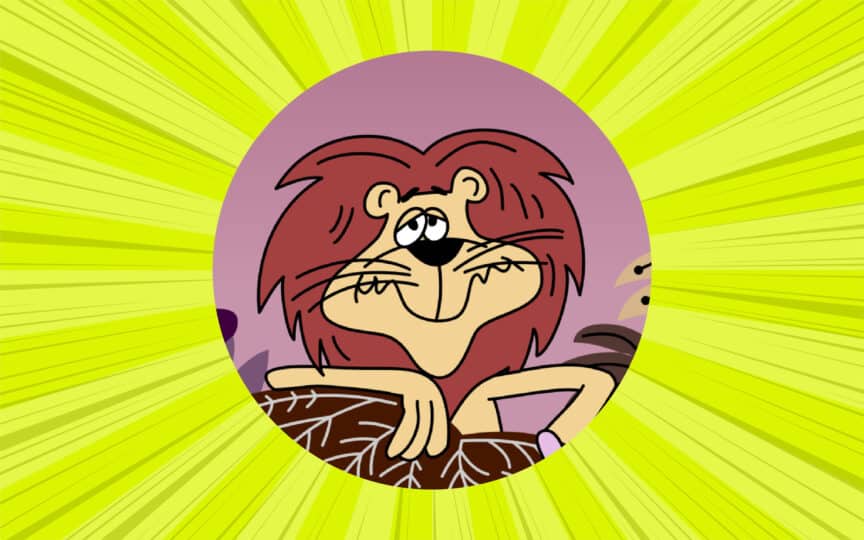 20. Linus the Lionhearted
Slogan: The cereals with the BIG taste!
Cereal name: Crispy Critters
Company: Post
Year established: 1964
Following the trend of anthropomorphic animals in the cereal world, Linus the Lionhearted was a friendly and regal-looking cereal box mascot. He was the star of many television commercials for Crispy Critters, and was voiced by Sheldon Leonard.
The mascot also became a television icon, with an animated series that advertised his cereal, and taught valuable lessons to kids.
Fun fact: Linus the Lionhearted was the first brand mascot to appear as a balloon in the famous Macy's Thanksgiving Day parade.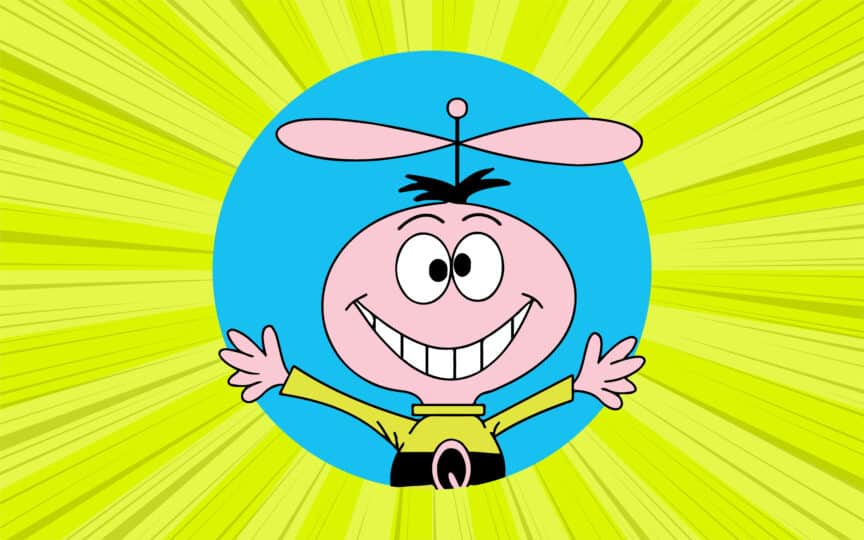 21. Quisp
Slogan: Vitamin-powered sugary cereal for Quazy energy!
Cereal name: Quisp Cereal
Company: Quaker
Year established: 1965
Quisp is an eye-catching pink alien with a propeller on his head. He was created by the animation experts at Jay Ward Production, to symbolize the otherworldly flavor of the popular sugary cereal.
Quisp was a favorite cereal for many in the 60s and 70s, but was eventually discontinued.
However, it's still possible to buy Quaker-branded Quisp cereal from some online outlets, which has led to the resurgence of the mascot.
Fun fact: Quisp has a huge fan base, and has even inspired the creation of various toys and unique forms of collectible merchandise.
22. Captain Rik
Slogan: We like Ricicles, They're twicicles as nicicles
Cereal name: Ricicles
Company: Kellogg's
Year established: 1950
Another space-themed cereal box mascot, Captain Rik was the spokesperson for Ricicles, a highly sugary cereal similar to Rice Krispies. His character was designed to tap into the rising excitement around space exploration in the 50s and 60s.
Captain Rik mostly appeared in the UK, and was discontinued, along with his cereal in 2017, due to the high sugar content in the food.
Fun fact: Captain Rik was often seen with an alien friend, known as "Marso" who also loved his sugary cereal.
Celebrating our favorite breakfast mascots
There you have it, our complete list of some of the most famous cereal mascots of all time. From unique human characters, to cartoon character animals, there have been plenty of different cereal icons over the years, all with their own unique personality.
For decades, cereal companies have relied on their fun mascots to capture the attention of their target audience, and brighten up the lives of everyday consumers.
The examples above demonstrate just how powerful the right mascot can be when it comes to elevating the impact a brand has. Which characters do you remember most from your Sunday morning breakfast routine?
Fabrik: A branding agency for our times.