Naming a company: Read this before you look for your label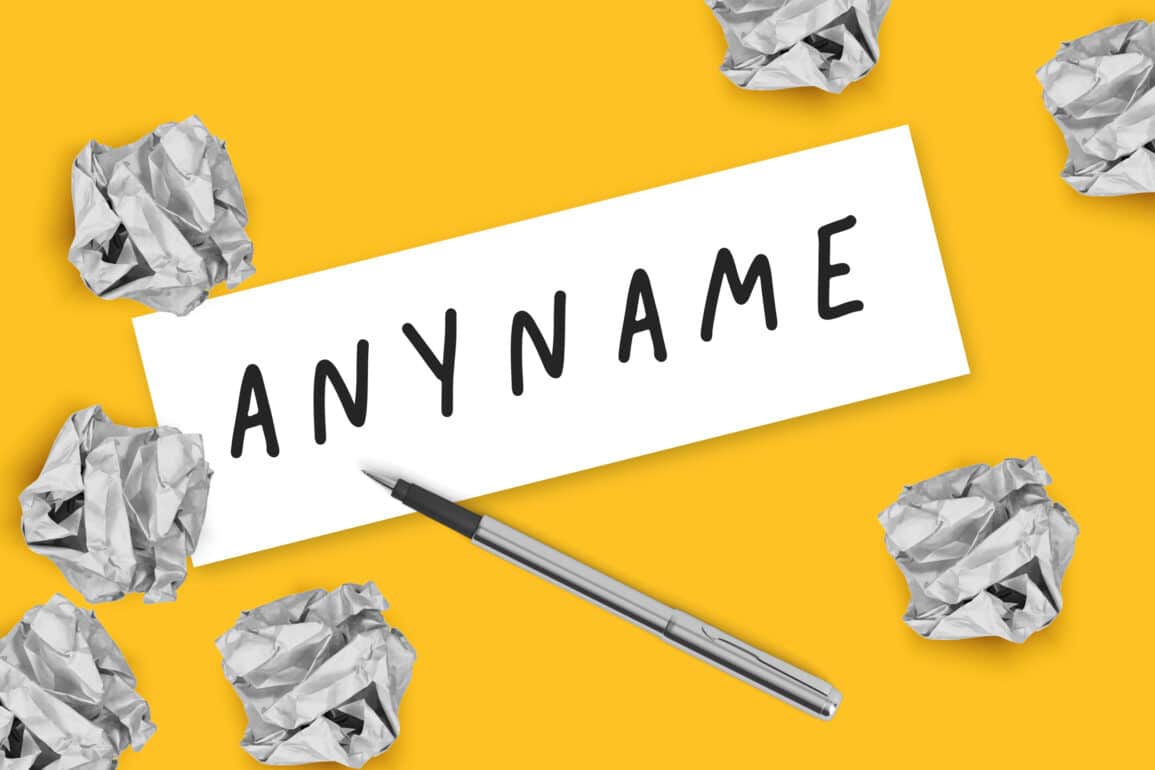 Finding an exceptional name for your company is tough.
A great USP can help 'sell' your brand to potential leads and investors. However, there's more 'in a name' than Shakespeare once thought. According to some studies, around 77% of consumers still make purchases based on their perception of a brand name.
The right moniker gives your clients a way to identify and remember your brand. Ideal names generate interest, awareness, and even brand loyalty. With so much riding on a single label, it's safe to say that naming your company can be one of the most daunting tasks you face as a business owner.
Your name is both the introduction of your brand and the first thing that you draw attention to do when you pitch your products and services – it's a critical cornerstone of your business.
The question is, how do you go about selecting the right introduction to your professional efforts for the decades ahead? As a professional naming agency, the team here at Fabrik has some tips to offer.
By the time you're finished reading, you'll have all the guidance you need to create a company naming strategy ideal for baptising your business.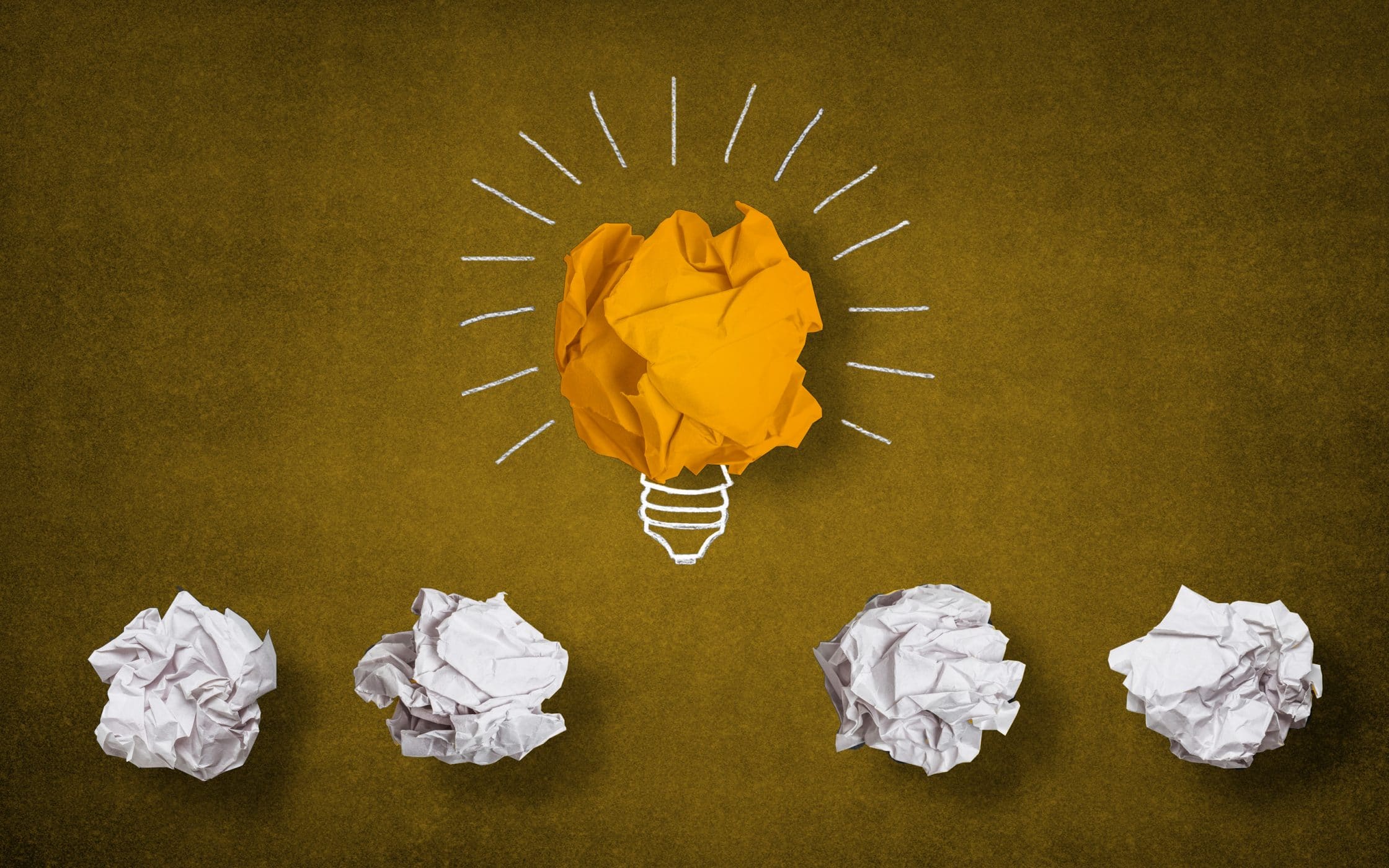 Naming your company: What you need to know
Finding ideas for naming a company isn't as simple as it seems.
Your business name is one of the constants with the most longevity in your brand building plan. A witty, relevant name impresses your fan base and generates affinity, while a dull name can make it impossible to earn attention.
Here are some of the elements to look for when naming a company:
Originality: Some start-ups attempt to accelerate their launch by choosing a name that's like a successful competitor. They assume that people searching for that alternative company will find them instead and be compelled to make a purchase. Unfortunately, this gimmick rarely works out well. Not only do you risk being taken to court by the company you 'copied', but you'll never be able to carve a memorable identity for yourself if you're not original.
Focus: Your company name needs to demonstrate something about you. It doesn't necessarily have to be a 'descriptive' name, but when you're naming your company, you'll need to think about how you can give the label meaning. This might mean using emotive mashed-up words or creating a new word that displays your unique personality.
Appearance: Think about how your name would look in an advertisement, logo, or visual asset. You'd be surprised by how the 'look' of a name can attract an audience just as much as how it sounds.
Energy: No matter what kind of business you run, it's essential to choose a name that has life and 'energy'. People need to feel comfortable using your name and sharing it with their friends. This will help you to boost your brand reach via word of mouth.
Simplicity: When searching for ideas for naming a company, many business owners are compelled to choose terms that are creative, edgy, or fashionable. Although it's always a good idea to consider a name that demonstrates your unique personality, your business can only grow if people can spell and pronounce your name. While a target audience might learn how to manage a complicated name over time, you risk losing awareness by being too innovative. Keep it simple.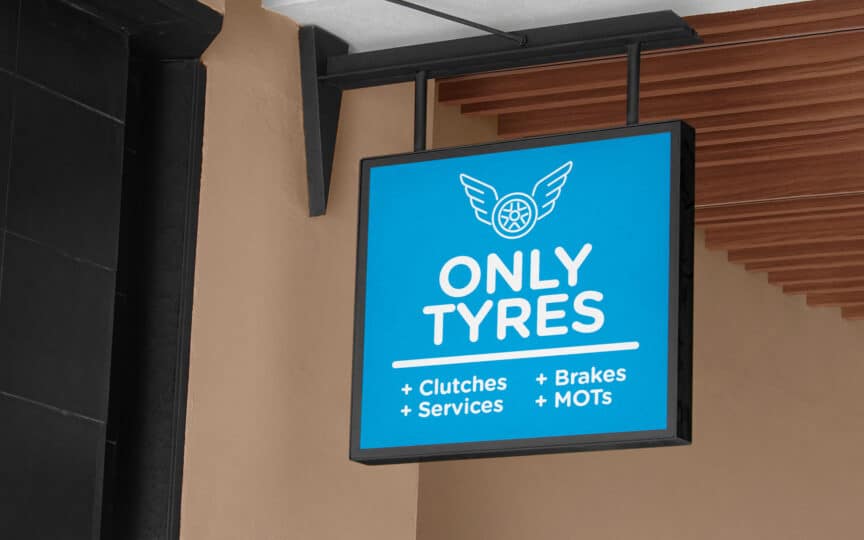 Help with naming a company: 3 pitfalls to avoid
A rebrand or brand refresh will allow you to re-design your image if you accidentally choose the wrong title when naming your company. Unfortunately, the reputation you gathered with that poor naming choice can stick with you, even when you start afresh.
The best way to make sure you can avoid the process of naming a company all over again is to understand the pitfalls that most companies face from the start. Here are three issues to consider, and how you can overcome them.
Naming pitfall 1: Being too narrow or broad
It's important to be focused on your choice of name. After all, you want your customers to be able to recognise your brand and what you have to offer.
However, some organisations are too narrow when it comes to naming, and this can lead to severe problems in the long term. For instance, if you sell phone accessories, but you later want to expand your business to sell accessories for other items, the name 'Phone Accessories' will be too restrictive.
At the same time, if you're too broad, then you'll have additional issues. You risk coming up with a name that's far too vague or doesn't say enough about your company. To make sure you're on the right track:
Impose the proper constraints: Consider coming up with names that are limited to a couple of syllables, or always start with a verb. However, avoid geographical names or titles restricted to a specific product.
Test in different mediums: Find out how people respond to your name in different environments, from specific areas to social media, different web forums and more. This will help to make sure that your ideas for naming a company translate into various spaces.
Get feedback: Ask people in your company, loyal customers, and shareholders to weigh on your strategy for naming a company. The more insights you can get, the better off you'll be.
Naming pitfall 2: Issues with being descriptive
One of the most common types of name available when you're naming a new company, is the 'descriptive' name. Descriptive titles can say a lot about your business, but it's important to avoid being too generic with your choice.
Broad names like 'London Branding Service' are boring and easy to forget. To get the balance right, try:
Telling your story: Use your name to describe where you came from, not just what you do. Look at the name 'Virgin' – the founders used it to describe how new they were to developing their own business.
Mix things up: Try various word combinations to create a unique acronym. For instance, DKNY stands for Donna Karan New York, while IKEA stands for the founder's name and the town he grew up in: "Ingvar Kamprad, Elmtaryd Agunnaryd."
Take inspiration: If you have a passion for history or literature, then you can embed that into your strategy for naming a company. For instance, one of the most popular company's in the world, Nike, is named after the Goddess of Victory from mythology.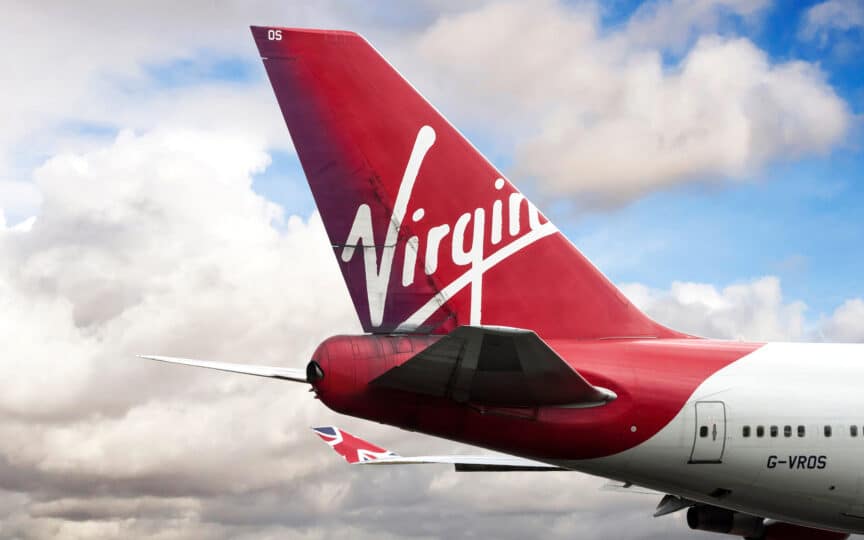 Naming pitfall 3: Forgetting about the future
Often, when brands come to Fabrik for help with naming a company, they're looking for something that serves their needs right now.
However, we remind them that it's important to think carefully about the future too. After all, industries can change, and so can your customers. Think about:
Geographical region: Will a local name stop you from expanding in the future if you decide to go international?
Products and services: Is your current portfolio all you want to focus on going forward, or are you planning on expanding? For instance, if you currently sell women's shoes, is there any chance you might progress into men's and children's shoes too?
Trends: While current trends can help with naming your company when you're brainstorming, be careful not to use words and ideas that might 'go out of style'. When you're naming a new company, you need to choose something that's truly timeless.
Tips for naming a company with your brand in mind
Naming a company is one of the most potentially challenging parts of starting your new venture. The importance of naming your company can't be underestimated.
Some people are lucky enough to instantly come up with an exciting idea from the moment they first begin planning their business; other brands need a lot more support finding the ideal company naming strategy.
Since your name will make up one of the most fundamental parts of your firm's future, we've put together these quick tips for naming a company, taken straight from the naming specialist.
1. Go back to basics
First, there are many different moving parts you'll need to consider when you're launching a company, from what you're going to sell, to how you're going to connect with your customers.
Since your name is how you define your organisation, the best thing you can do is start by going back to the foundations of your company. Think about:
What's your mission as a brand? How can you share that with your audience through your company naming strategy?
What's your business structure? Do you need a related abbreviation attached to your name? For instance, if you're naming a limited company, you'll need to add LLC.
What are the names of your competitors? What do you like and dislike about each title?
Does the length of your moniker matter? Why do you feel that you need a longer or shorter name?
2. Keep your customer in mind
You'll need to choose a name that's customer friendly, and easy to understand. Your audience needs to see what you offer and be able to remember your business when they need to find your product or service. Think about:
Your user personas: What kind of customers are you generally trying to appeal to on a regular basis? How old are they? Where do they come from? What are their biggest pain points and concerns?
Your competitors: What business names are your audiences most attracted to? Are they descriptive? Fanciful? Innovative, or mashed-up in structure?
Your ethos: What sorts of emotions do you need to portray through your business name? Do your customers need to see you as trustworthy, innovative, or playful?
3. Address the legal side of things
Before you can begin brainstorming the perfect business name, you'll need a clear insight into the kind of business structure you'll be building. For instance, if your organisation is a company, you'll need to register your business name when you launch your venture.
If you're a partnership business or sole trader, you will have to register your company accordingly, unless your firm is named after yourself or your partner. You'll also have to check to see whether the name is already in use so that you can avoid any issues with trademark infringement.
Remember, don't just look for signs that someone else has a website with your ideal business name as the domain, make sure:
You can access the .com domain: A .com provides more credibility than any other website suffix.
The social media profiles and names you want are available: Look for usernames on the social sites you plan to use.
There are no potential infringement concerns: Ensure there are no titles 'close enough' to your ideal name that your customers might accidentally find your competitor instead of you.
4. Make sure your name is easy to advertise
Naming a company isn't just about giving your brand a label. When you choose the right moniker, you also create the foundations for your long-term promotional strategy too. When you have your list of ideas for naming a company, go through each and make sure:
They have SEO advertising potential: If you're creating a company that offers brand naming strategies, would your customers be more likely to search for 'Company naming services', or 'Naming company' for instance.
You're not too creative: While it can be fun to misspell words, make sure that your choice of spelling works to your advantage. For instance, 'Taste-tea Leaves' looks great on paper, but it could lead to people searching for 'Tasty Leaves' online.
They're easy to remember: Consumers need to remember your name. The more obscure your titles are, the more likely you are to have a problem. Remember that word-of-mouth advertising is still critical to success today so choose a label that's easy to spell and say.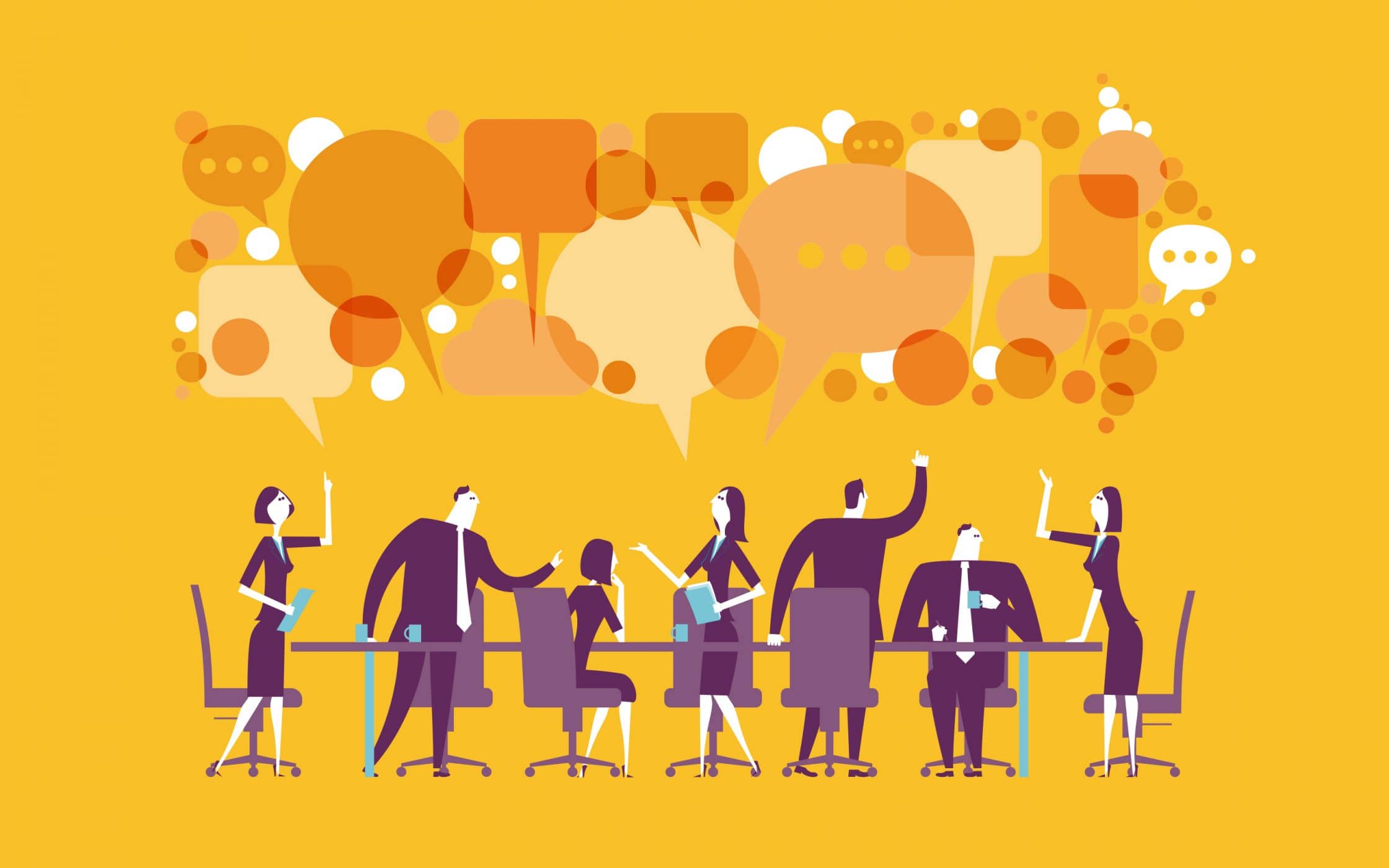 How to find ideas for naming a company: Brainstorming boosters
Once you understand the basics of naming a company, you can start brainstorming.
This is the fun part of finding the perfect name, but it can get a little frustrating if you don't have the right strategy in place for success. After all, like any part of developing your brand identity, the more planning you do, the better off you'll be.
There's no one-size-fits-all approach to creating a company naming strategy, but here are some useful steps to get you started.
Naming a company step 1: Create a word bank
When you're dealing with a process as complicated as naming a company, it's best to start simple. Think about the bigger picture. What is your business all about? What's the mission that's driving you to success?
Remember, your name isn't a standalone thing; it's just one of many essential elements in your organisation's brand. Think about:
Words that describe what your product or service is.
Words that explain the raw materials used for your service or product.
Words that address the problem your service/product solves.
Words that describe how you make your customers feel.
Industry terms related to what you do.
Historical references for your product or service.
Naming a company step 2: Do your research
We've already discussed how important it is to understand your target audience when it comes to naming your company. However, there's more research you can do to get your creative juices flowing and limit your risks of mistakes. For instance:
Brush up on the lingo: Find out what kind of words and terms people use in your industry, and among your target audience. Look for keywords that are inherently searchable, and sure to attract the attention of your ideal customer.
Do your due diligence: Check out your competitors and find out what kind of naming strategies they're using to appeal to your target audience. Use what you like and dislike about those names to guide your brainstorming session.
Consider naming trends: While choosing a 'trending' name is rarely a good idea, it might be worth at least looking at the trends to help expand your brainstorming strategy. For instance, a lot of companies intentionally miss-spell words today, like Lyft, Proov or Fabrik, and one-word snappy names like Uber have been popular for quite some time.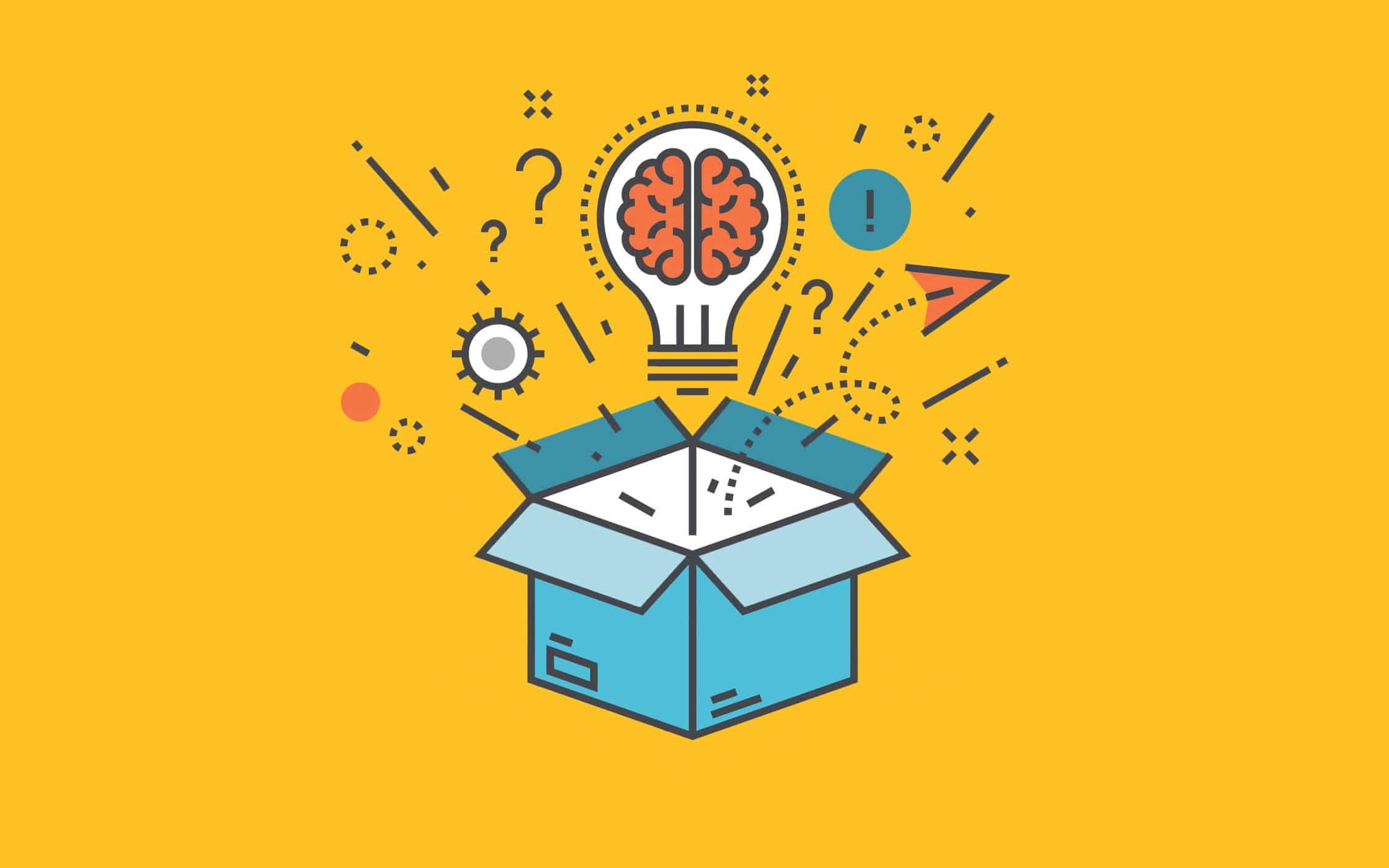 Naming a company step 3: Develop your ideas
Next, it's time to start putting some ideas for naming a company down on paper. Here are a few tips on how you can handle the creative part of the naming process without going too stir-crazy:
Start with quantity over quality: Unlike most things in life, brainstorming isn't about finding the perfect name straight away. Instead, it's about letting ideas flow freely so you can build on a lot of unique insights.
Teamwork makes the dream work: Fresh perspectives are vital in any company naming strategy. The more ideas you can gather from external perspectives, the better. If you can go as far as getting a professional naming service involved, you'll find the ideal label in no time.
Get visual: Try doodling your ideas into a logo or brand mark. This will help you to think about what your name is going to look like written on your business assets.
Cheat a little: Consider using company naming tools and other assets online to help you expand your options. You probably won't find a great name using an online tool, but you may discover keywords you didn't think about before.
Naming a company step 4: Get rid of the 'blah' ideas
After a hefty brainstorming session, you'll need to cross out some of the titles that just aren't going to work for your organisation. This is one of the hardest parts of naming a company. Fortunately, our naming a company tips are here to help:
Eliminate any doubles: You're bound to have a few labels that sound similar. Choose the one that you like the most and remove the other.
Trash anything too complicated: Get rid of any names that are too long, complicated or difficult to spell or type. You don't want to miss out on sales in the future.
Say them out loud: Find out if your names are easy to say, or whether they sound weird. Choosing the right name isn't just about SEO, it's about real-world interactions too. The name 'SMLLR' might automatically translate to 'smaller' for you, but your customers could see it as 'Smeller' or 'Smiler'.
Test with other people: Hold a poll on your social media page asking for people's insights on your favourite name. Get your shareholders to share their thoughts. Make it a group effort.
Naming a company step 5: Think about availability
Finally, with your shortlist of ideas for naming a company ironed out, make sure the ones you like are available. You'll need to verify everything from Twitter handles, to domain availability here.
If the name you're in love with isn't up for grabs, there are a few options you can consider:
Try a different domain: If the domain ending .com isn't available, you can try something different like .info or .net. However, this will only work if the .com option isn't actually in use. You don't want people clicking on the wrong website trying to find you. And, as we've mentioned, owning the .com should always be a top priority.
Be slightly more creative: Think about using a different synonym for a word you've focused on in your title or playing with your spelling.
Be will to compromise: When you were brainstorming, you probably broke your options down into a top-ten list before you found your number 1 choice. Re-consider the runners-up and look for any way that you can make each of them more compelling.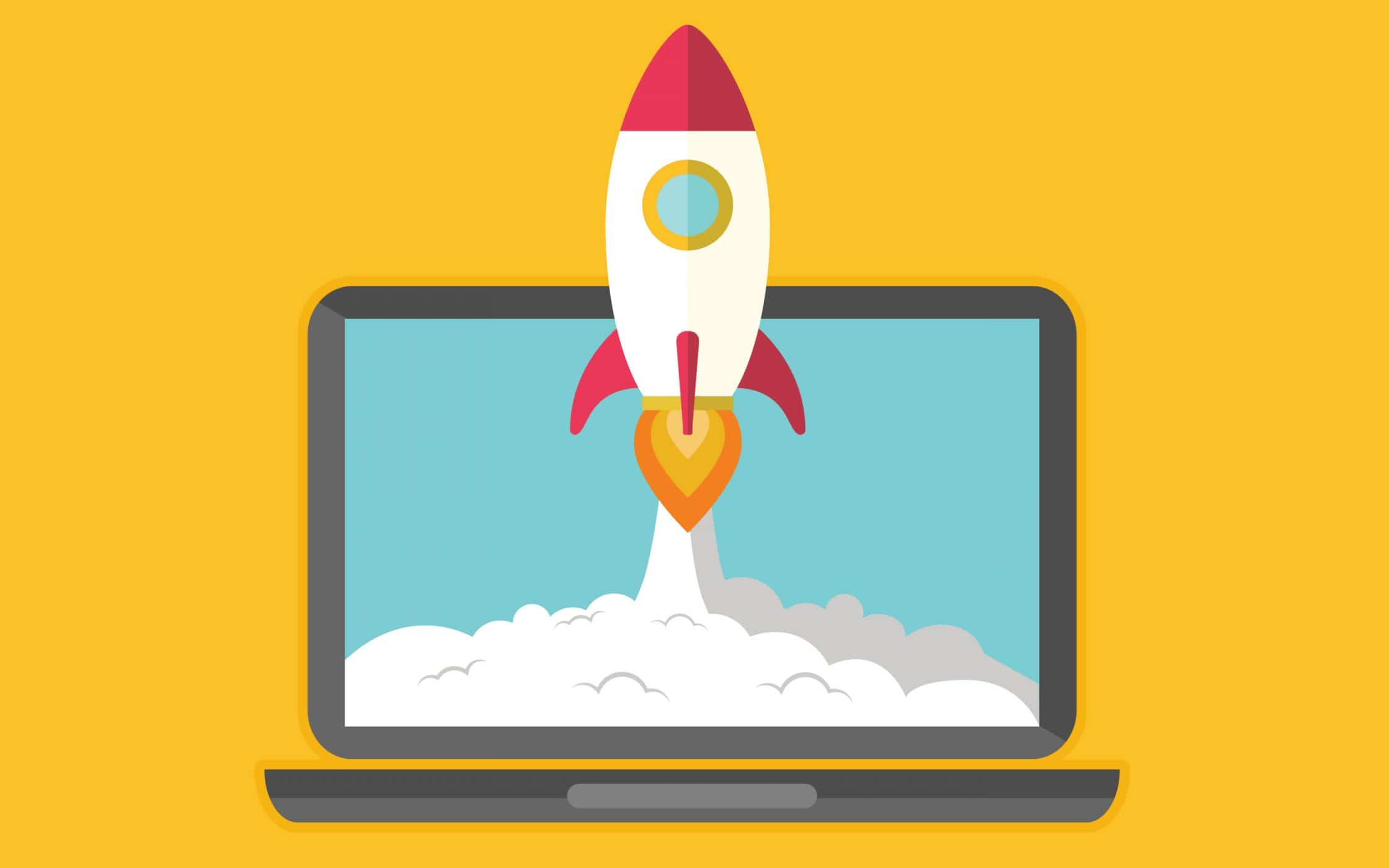 Don't overlook your company naming strategy
Ultimately, naming your company is hard.
There's so much to consider, from how certain words will make your audience feel, to how a different spelling could either improve or harm your searchability. It's no wonder that we get so many new and existing brands coming to us for help with naming a company.
The good news is that if you can get your moniker right, then you'll have one of the most critical elements you'll need in launching a successful brand.
While the right product, service, and marketing will also be crucial, you'll be on the path to an organisation that's memorable and 'brandable' – and that's often the key to success.
Don't take any chances when you're baptising your business. Reach out to the company naming specialists here at Fabrik for an easy solution to finding the ideal name.
Fabrik: A naming agency for our times.

We've made our name famous by naming other businesses.
Get in touch if you have a company, product, or service that requires a unique name. Click below, and let's start a conversation today!
While we have you here... If you need a brilliant brand name, and you want it today, head on over to the Fabrik NameStore. Browse our library, pick your favourite and grab yourself a ready-made brand name with a .com domain. Simple!
If you enjoyed this article, you might enjoy these too:
—How to come up with a brand name
— Perfecting your brand naming process
— How to name a product: Golden rules
— Naming a product: Strategies