The brand naming process is one of the most critical parts of your brand building strategy.
Without a memorable name, how could your company attract the attention and adoration of your target audience?
Today's consumers use brand names for more than just defining their favourite brands. The right title can improve your chances of earning new customers, by showing people the fundamental values you stand for.
Memorable names also generate customer loyalty and simplify the process of word of mouth marketing.
While there's no doubt that choosing a great name is a crucial part of start-up branding, it's also one of the toughest challenges you'll face as a business owner.
Get your decision right, and you become a household name like Google or Uber. Choose the wrong title, and you could be the next "Carnage Travel."
Fortunately, a strategic brand naming process increases your chances of success and keeps risks to a minimum. As brand naming specialists, the team at Fabrik has come together to share some of our tried and tested tips for your creative process.
Here's to the ultimate naming strategy.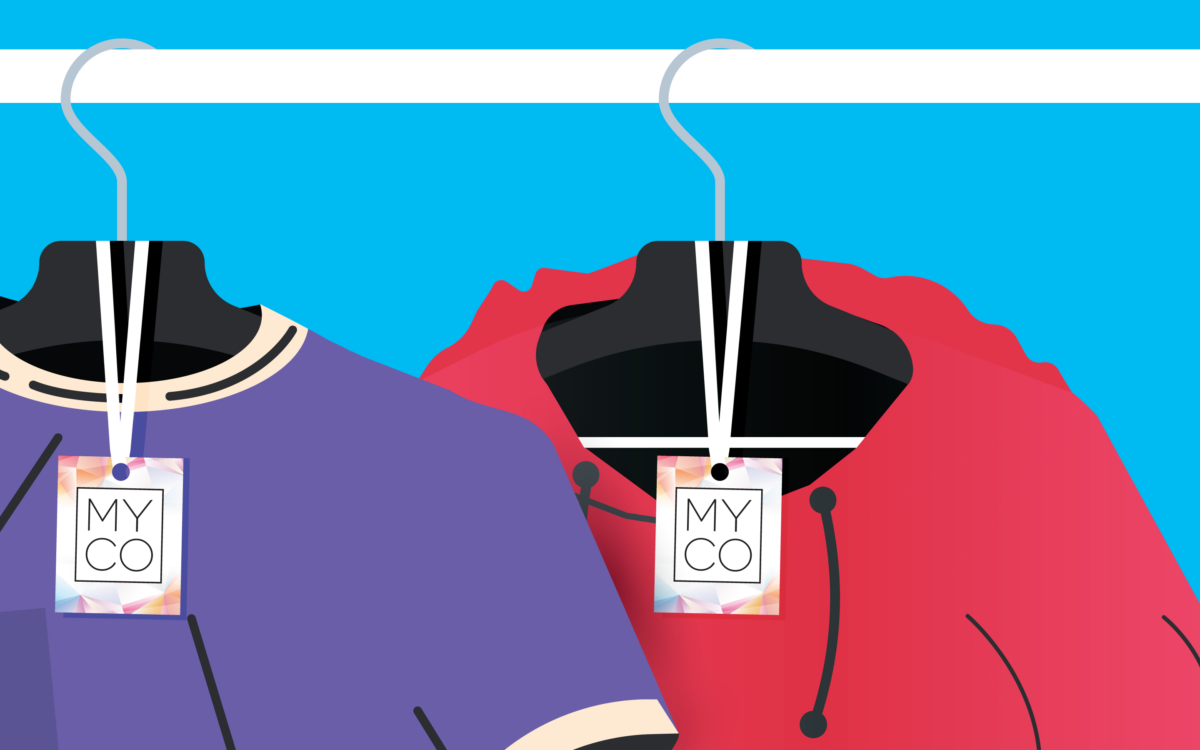 How to begin your strategic brand naming process
At first, creating a strategic brand naming process seems simple enough. There are only so many words and letters to choose from, after all.
However, when you sit down to find the ultimate name, you discover how complicated it is. According to the co-founder of Warby Parker, Neil Blumenthal, his team took 6 months and over 2,000 suggestions before they found the perfect name.
While there are plenty of brand naming tools online—like Shopify's Business Name generator—which help with finding initial ideas, the best labels require an in-depth understanding of your organisation. Unfortunately, this is one thing that machines just can't do better.
If you, like us, believe that true creativity can't be automatically generated, here's how your brand naming process should start.
1. Set clear objectives
Before you start exploring your creative side, it's important to consider the fundamentals of your strategic brand naming process.
We encourage our clients to develop a brief that outlines the objectives they want to accomplish with their name, and the identity they're creating for their brand.
As part of our brand naming process, the team at Fabrik conducts interviews with business leaders, reviews information about the brand, and engages in competitive audits to come up with a comprehensive creative plan.
This initial stage is crucial because it gets everyone on the same page, working towards an incredible moniker.
2. Articulate your core identity
Another step you'll need to take before you name yourself involves figuring out what your company stands for, and what you're trying to achieve.
The best brand naming process will show you how to highlight your brand values in your title, so your audience can begin to see your unique personality before they ever engage with your company. When establishing your core identity, look at:
Why your company exists: Your brand vision.
What your company does: Your brand mission.
How you do what you do: Your brand values.
These aspects of your identity encapsulate and influence everything you do, and they should play an essential part of your brand naming process strategy.
3. Create your user personas
Some companies make the mistake of starting their brand naming process before they've begun to build out their user personas.
However, it's important to remember that your name needs to do more than just define your brand – it also needs to speak to your target audience.
If you don't know who you're creating your brand identity for, then you'll have a hard time finding a compelling name. If you're not sure how to develop avatars for your target audience, speak to your brand naming experts.
At Fabrik, we also help our clients to create user personas with complete templates they can download and share with their teams.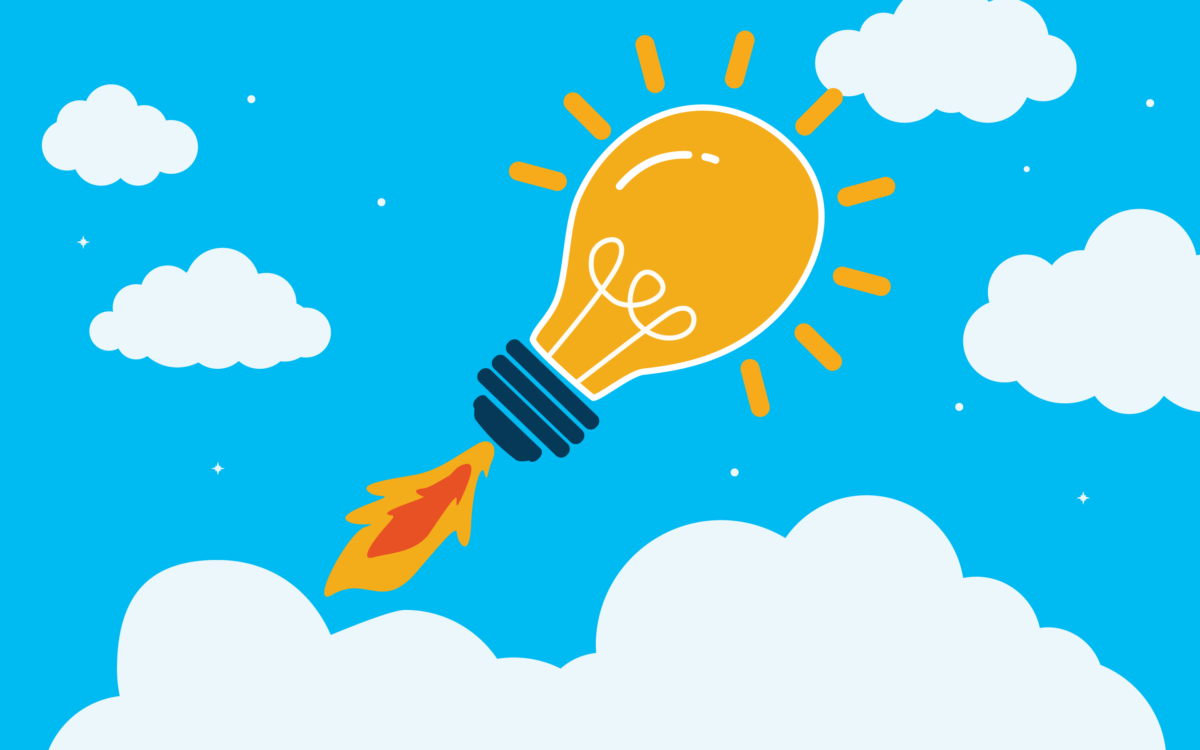 Naming your brand: The discovery & brainstorming stage
Once you've got the initial elements of the brand naming process out of the way, you can move onto the discovery and brainstorming stages.
The discovery part of the strategic brand naming process is where you lay all of your cards on the table so that you can start to assess what your brand stands for, and how you're going to convey that information to your customers.
The naming process will typically follow a brand positioning phase, so you should already have some research on your company available.
Before you get too far into the brand naming process, ask yourself how you'd define an auspicious name, what your main concerns about naming are, and who should be involved in the decision-making stage.
While the idea of going wild with your naming process may sound fun, particularly when you're looking for ways to differentiate your brand, most companies do need some prompts and constraints to work with during the discovery and brainstorming stages. So, start by:
Writing down the adjectives that describe your brand, products, and services.
Describing what you want your consumers to feel when you think about your company.
Asking people to share words that they associate with your organisation.
Remember the brainstorming stage is where you gather all the raw ideas that will fuel your brand naming process. This stage should be inspired by your business objectives and core messaging.
Another useful way to inform your brainstorming session is to remember the different categories of brand names available to choose from.
For instance, some of the most common types of brand name include:
Descriptive: Names that tell your audience what you do or what you make – think of companies like General Motors for instance.
Made-up names: Fabricated or made-up names include entirely new brand names designed for differentiation, like Google, Kodak or TiVo.
Metaphor: Some names take inspiration from other parts of the world and use them as metaphors. For instance, "Nike" is named after a Greek goddess.
Acronyms: Since the best brand naming process often involves keeping your brand name short and sweet, some experts may suggest using acronyms. For example, Donna Karan New York is better known as DKNY.
Combined words: A name could include a combination of two words, like Facebook.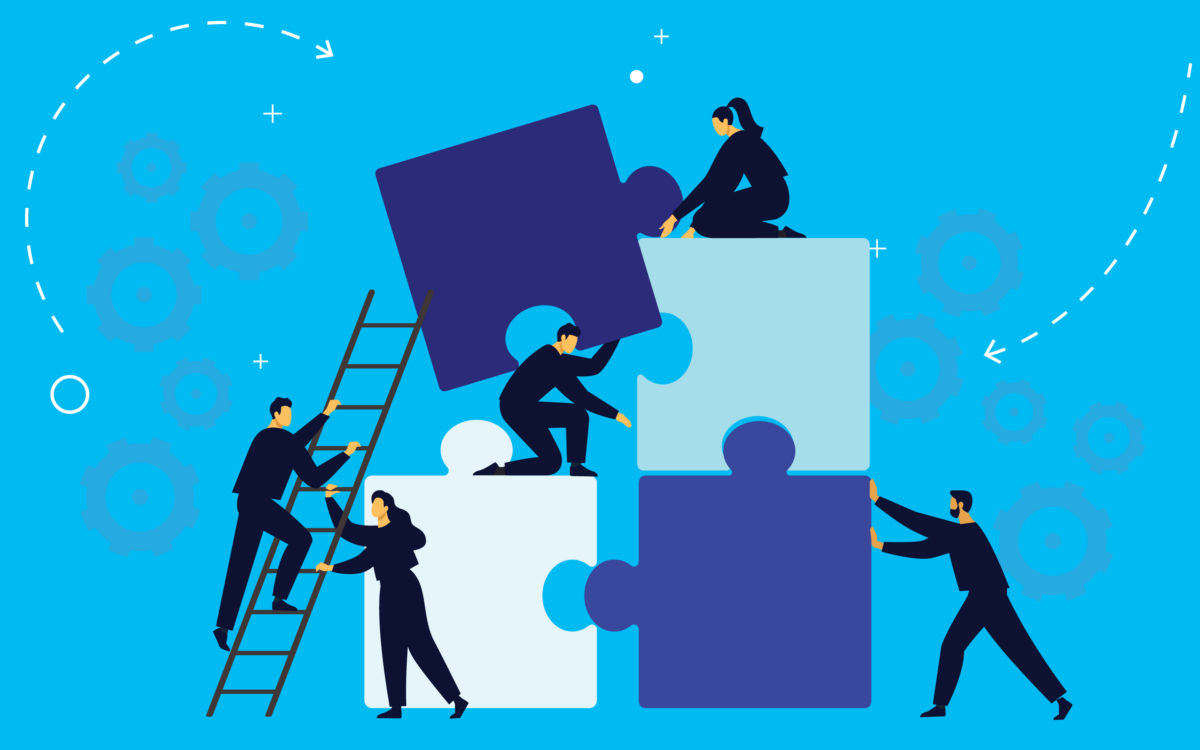 Refining your naming ideas with brand naming tools
After you've finished the discovery and brainstorming part of your brand naming process strategy, it's time to get down to "brass tacks." When you're brainstorming, you're simply throwing together ideas that might work for your company.
The refinement phase is where you begin to look at the names that will speak to your audience.
After we've finished the brainstorming segment with our clients, we use a number of tools to determine which of the naming choices we've made so far should make the cut for further consideration. Here are some of the brand naming tools we use:
1. Positioning charts
As mentioned above, there are many different kinds of product and company names that brands can choose from. Different titles work best for specific types of organisation. That's why it's so important to analyse your brand and the identities of your competitors before you make any choices.
In our brand naming process, we examine your closest competitors and the kind of names that they use to define themselves, so you can get a better idea of the names that work best in your sector.
You can then decide whether you're more comfortable sticking to a tried-and-tested formula, or whether you want to make sure you stand out.
2. Evaluation charts
As your comprehensive brand naming process starts to dwindle your long list of brainstormed ideas down into a shorter selection of potential titles, evaluation charts are how we make sure that you choose the best possible name for your company.
We've developed a fantastic way of scoring names against each other by breaking them down and evaluating them. By scoring each title under our chosen criteria, we ensure our evaluation charts help you understand what you like and don't like most about your list of names.
Your brand naming process strategy may differ to ours, but some of the points we look at include:
How your name looks on paper (and screen).
How much it stands out from the competition.
How much meaning it has.
Whether it has an emotional resonance.
Whether it fits with your brand personality.
3. NameBrains
Finally, another brand naming tool we use to support our clients is the "Namebrains" process. Often, when it comes to choosing an excellent title for your company, you'll discover that the more opinions and ideas you have in one place, the more innovative your process becomes.
When you have a large group of people sharing their thoughts, everyone brings something unique to the brand naming process.
Here at Fabrik, we use our Namebrains strategy to bring together a panel of experts from a range of backgrounds. Our boards include naming specialists, creative directives, wordsmiths, strategists, business leaders, marketers, and even a best-selling author.
The team you bring together to support your strategic brand naming process will depend on you. Just remember, the more brains you can access, the better off you'll be.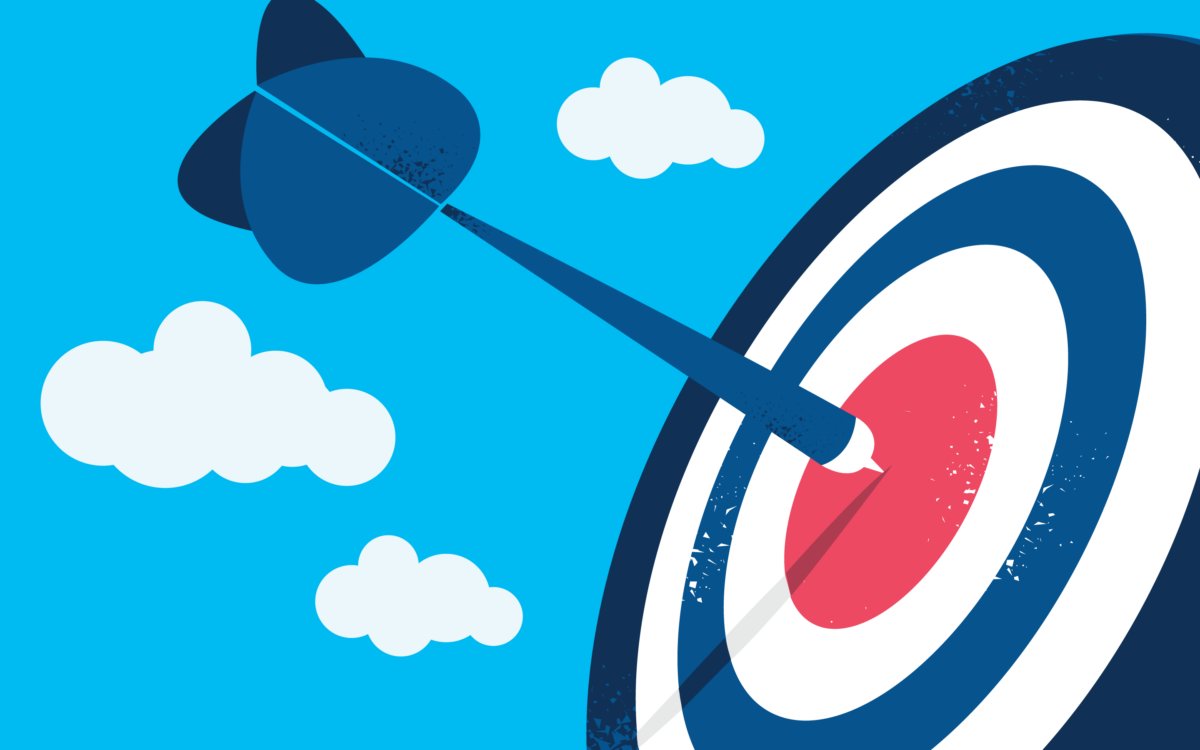 Testing your brand names: What you need to know
Testing and vetting are some of the most essential elements of the brand naming strategy. Once you've refined your long list of options into a handful of names that speak to your target audience, the testing phase determines how like your name is to help you complete your goals.
In the testing phase, you'll look at factors like how your name looks in your logo, how marketable it is when combined with strategies like SEO and content marketing.
From a less qualitative perspective, the testing part of the brand naming process may also include looking at things like trademarks and domain name availability.
Here are a few things you'll need to consider during testing.
1. Is your name memorable?
Your brand name must be memorable if it's going to be effective. While it's not always easy to determine precisely how memorable a name will be, you can consider a few factors to improve your chances of success. For instance, ask yourself if your name is simple, short and easy to spell.
If your audience can't easily pronounce or spell your name, then they'll have a hard time talking about it with their friends. If your customers are going around mispronouncing your name, then it's much harder to get the recognition your company deserves.
Before you decide on your name, have a few people pronounce it so that you can ensure everyone is on the same page.
Additionally, keep in mind that a long name is hard to remember too. Many people naturally shorten long names. For example, the Harley Davidson Motor Company becomes Harley Davidson. Keep your title short and memorable.
2. Does your name translate?
You've probably already heard the stories of companies that failed to adequately research their name during the brand naming process and ended up with a title that didn't translate. For example, Vauxhall's car the "Nova" translated to "Doesn't Go" in Spanish.
The good news is that with the right support and a little bit of research, you can protect yourself from making any dangerous choices.
Look at your brand mission and decide which countries your company might take you to in the future – even if you're just a local organisation today. Planning ensures that you're not going to end up having to rebrand when you're ready to expand and extend your company.
At Fabrik, we use our Namebrains strategy with native speakers across Europe to evaluate each title for hidden meanings before our clients choose them.
3. Can you own the trademark?
As the business world grows increasingly cluttered, it's becoming ever more challenging to find a brand name that's truly one of a kind.
Even if you think that your niche name is original, it can take a lot of time to trademark it (up to a year), and during that time, the trademark you want might have already been given elsewhere.
Make sure that you start searching for trademarks early and do your due diligence as part of your brand naming process strategy.
If you work with a professional naming service like Fabrik, then your naming team should be able to check trademark registers on your behalf, giving you a guide for every country you plan on doing business in.
That way, you don't take any legal risks when it comes to launching your exciting new company. Pro tip – consider speaking to a legal professional too if you want to keep your business as safe as possible.
4. Can you get the domain name?
Finally, just because the trademark you want for your brand naming process is available, doesn't mean you'll be able to access the domain name.
Your domain name needs to match your brand title so that it's as easy as possible for your customers to find you. People don't expect to look for a company like Adidas online by searching for SportsShoes.com.
As part of the "due diligence" section in your strategic brand naming process, make sure that your domain name is available and ready to purchase. Don't be afraid to snap up similar-sounding domain names just in case too.
While you're preparing your digital presence, you can also grab any social media profiles or usernames that you think might be necessary for your brand in the future.
Top tips for your brand naming process strategy
When you've finished brainstorming, refining and testing your brand names, you'll get to the most crucial part of the brand naming process: choosing the right title.
The final selection of your name can be difficult, as your name is a crucial part of your brand essentials checklist. Get this part of your strategy wrong, and you'll have a hard time overcoming it even with an excellent marketing campaign or a great website design.
Ultimately, no-one can tell you which name is right for you, but here are some top tips that might help with your decision.
1. Be creative
If you want to improve your chances of earning a captive audience, then you need to start by learning how to be creative. For most companies, this begins with choosing the most inspiring brand name.
Many of the most famous companies we know today, from Virgin Media to Coca-Cola came up with their names by focusing on the perfect blend of creativity and strategy. For instance:
Nike is the Greek Goddess of Victory.
IKEA is an acronym that stands for Ingvar Kamprad Elmtaryd, Aggunaryd.
Google is a typo of the name Googol.
Though there aren't many rules in a strategic brand naming process, one of the few guidelines you should always follow is: put creativity first.
Let the unique parts of your company shine through in your name, and you'll find it's much easier to attract dedicated customers.
2. Ensure your name has visual vigor
Various studies suggest that people are more likely to remember the things that they see, rather than the things that they hear.
Many companies take advantage of this fact by adding their brand name to their logo design. If you plan on taking the same route, then you'll need to ensure that your name looks as good as it sounds.
Write your brand name down on a piece of paper and examine it – do the letters flow smoothly? Is the word too long or complicated? Would you struggle to fit your title into a concise and dynamic logo?
If your name doesn't work visually, then you may struggle to stand out in today's aesthetically-focused world.
3. Fill your name with meaning
Finally, it's essential to choose a name that accurately tells your brand's story. As time passes by, this story is likely to evolve, but for now, focus on the things that you most want to share with your customers when they first see your company.
Do you want them to see that you're a friendly and engaging company, a sophisticated organisation, or a forward-thinking corporation?
For example, the debit card company "Visa" took their name from a word that initially referred to a stamp on a passport. This allowed the organisation to associate itself with things like opportunity, freedom, travel, and growth.
If you can infuse your title with the right meaning during your strategic brand naming process, you can increase the chances that customers will want to be associated with your business.
After all, today's consumers like to identify themselves through the companies they buy from.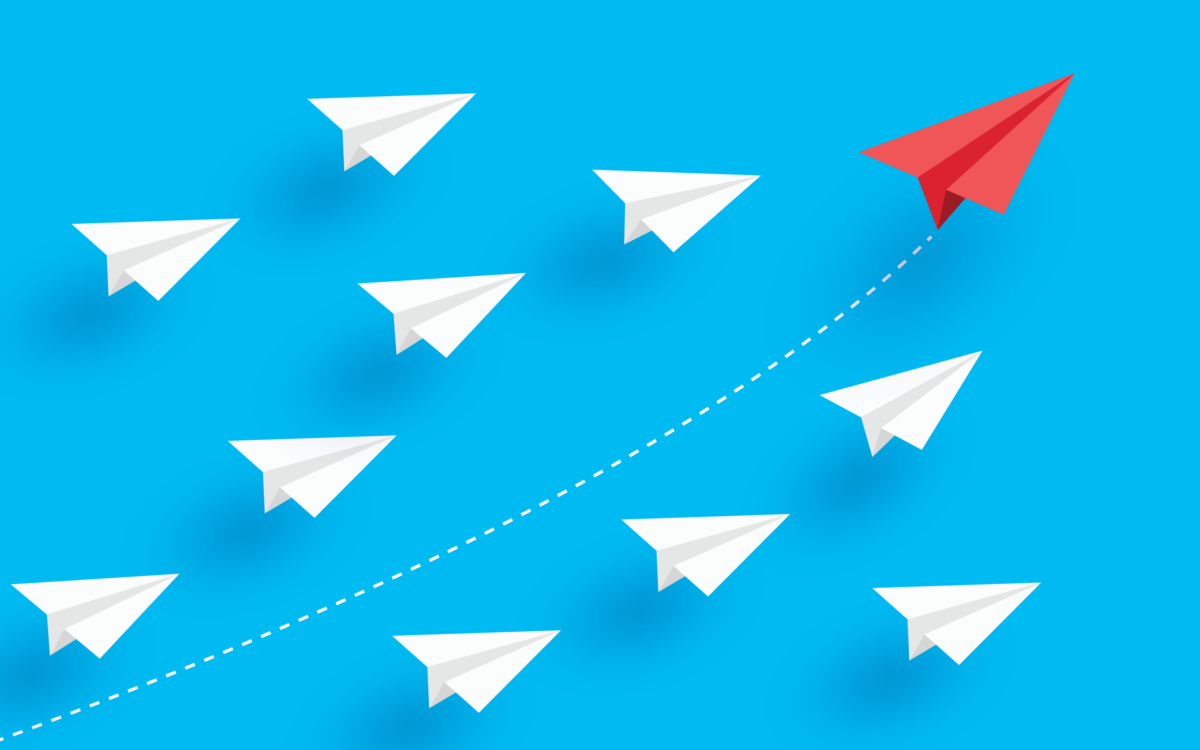 Ready to launch your brand naming process?
Ultimately, a great brand name isn't just something that looks amazing on a business card or sounds good when you say it out loud. With a brand naming process in place, you can make sure that your title says something relevant to your target customers.
Strategic brand names allow you to resonate with your audience before they've ever had a chance to explore your products for themselves or find out more about your organisation.
With a fantastic name, you instantly capture the attention of the right people and improve your chances of staying top-of-mind with the people you want to buy from your brand.
The right name can be one of the most valuable assets your brand has, driving differentiation and boosting recognition across the years. The only problem is that choosing a name that works can be a daunting task. That's why you need the ultimate strategic brand naming process to guide you.
For help making sure that your brand name resonates, don't try to go it alone. Get some help from the naming experts here at Fabrik.
We'll guide you step-by-step through our proven brand naming process until you find the name that means the most to your brand.
Fabrik: A naming agency for our times.
While we have you here... If you need a brilliant brand name, and you want it today, head on over to the Fabrik NameStore. Browse our library, pick your favourite and grab yourself a ready-made brand name with a .com domain. Simple!
—How to come up with a brand name
— How to name a product: Golden rules
— Naming a product: Strategies