The complete list of companies owned by Elon Musk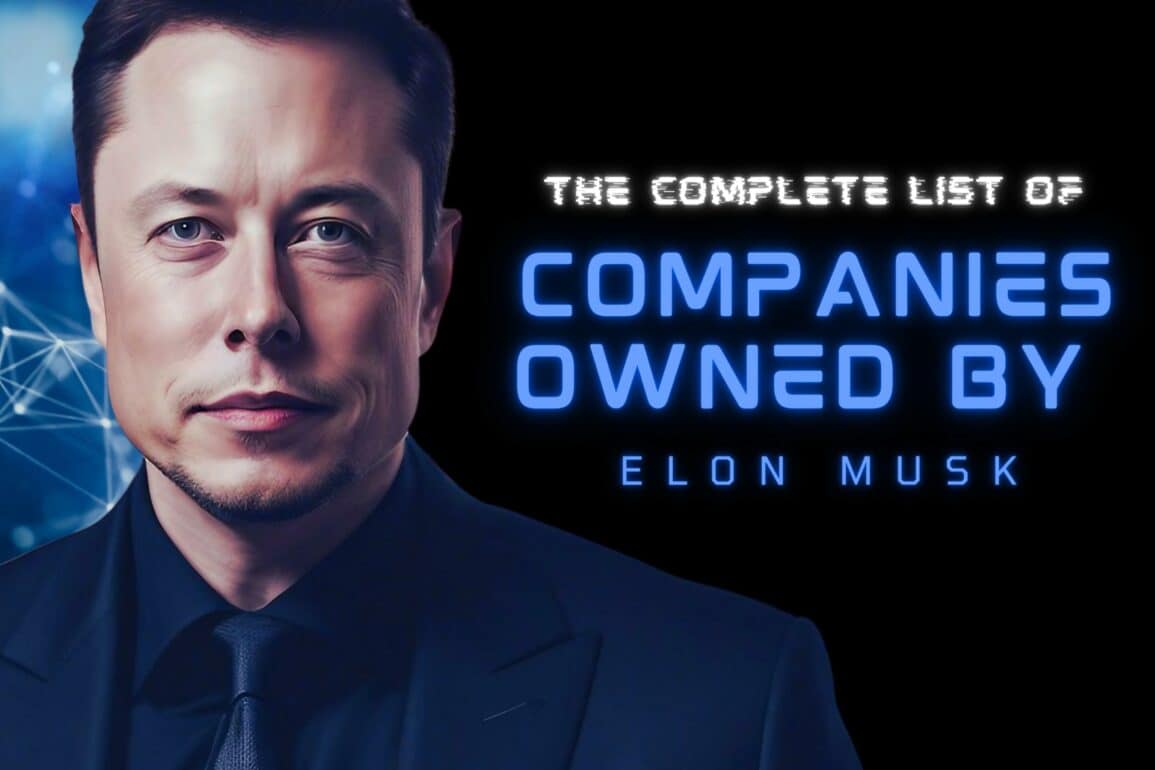 Are you familiar with all the companies owned by Elon Musk? Love him or loathe him, the innovative (and often eccentric) entrepreneur has helped to transform the world we live in with a host of different brands and unique products.
While he might be best known as the CEO of Tesla and SpaceX, Elon Musk has played a part in the launch of various companies connected to everything from neuroscience to artificial intelligence. His entrepreneurial spirit has even helped to make him one of the richest men in the world.
Today, we're going to be taking a closer look at every company Elon Musk owns, as well as Elon Musk subsidiaries, and organizations the entrepreneur was previously connected with.
Read on for a complete guide to all the ventures that have transformed Musk from a creative mind into a household name.
What companies does Elon Musk own?
Billionaire business magnate and investor Elon Reeve Musk currently owns six companies directly. These businesses span a range of industries, from electric vehicles to the social media giant X (formerly known as Twitter).
If you're familiar with Musk already, you probably know him best as the CEO, product architect, and former chairman of Tesla. However, you might also be familiar with Musk's SpaceX project, his Neuralink ventures, and even his role in the creation of OpenAI (best known for ChatGPT).
While Musk hasn't always been responsible for a wide selection of companies, his entrepreneurial drive manifested at an early age. After dropping out of Stanford University, Musk created his first company with his brother, Kimbal, "Zip2".
During the same year, he co-founded X.com, the direct banking solution that merged with Confinity in 2000 to form PayPal. Since then, Musk went on to launch the spaceflight service company SpaceX in 2004. He then became an early investor in Tesla Motors, before assuming the position of CEO.
As of 2023, Elon Musk's companies and subsidiaries have made him the richest man in the world, with a net worth of $255.2 billion.
The companies owned by Elon Musk today
While the billionaire entrepreneur Elon Musk has played a role in the development of various companies over the years, he only owns six companies directly today. Let's start our exploration of all of Elon Musk's companies by looking at these 6 critical brands.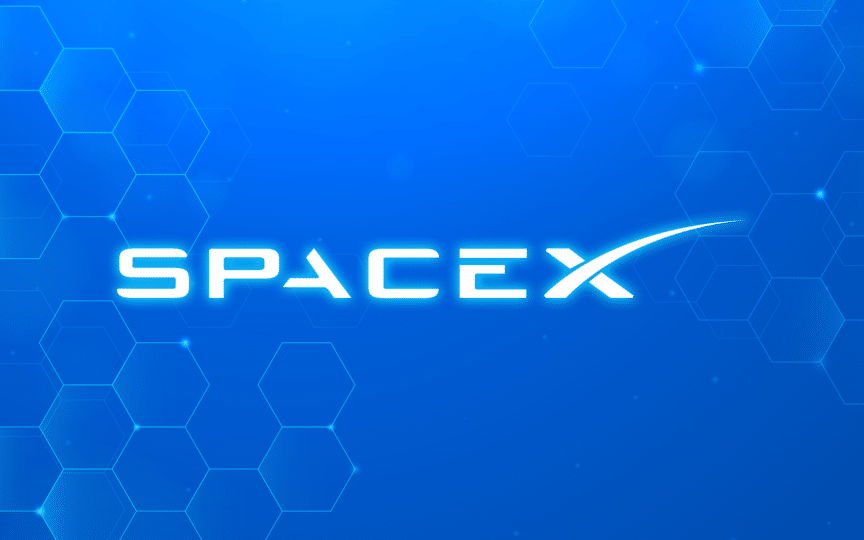 1. SpaceX
Year founded: 2002
Industry: Space and telecommunications
Number of employees: 13,000+
Annual revenue: $4.6 billion (2022)
Probably one of the best-known companies owned by Elon Musk, SpaceX was created in 2002. Otherwise known as "Space Exploration Technologies Corp", SpaceX is a spacecraft manufacturer, satellite communications company, and launch service providers, headquartered in California.
Musk launched this innovative company in 2002, sharing his lofty ambitions to reduce space transportation costs, and eventually colonize the planet Mars. He donated $100,000 to the Mars Society, and joined its board of directors for a short time in 2001, before branching into SpaceX.
The first orbital launch vehicle created by SpaceX (the Falcon1) failed to launch successfully during its first three attempts, which almost ended the company. However, in 2008, Musk finally managed to get a rocket into space.
Since it was founded, SpaceX has launched around 246 rockets and spacecrafts, as well as over 4,300 small satellites. The company is also currently working on "Starship" a human-rated solution for orbital and interplanetary space flight.
SpaceX has accomplished a wide number of feats. It was the first private company to develop a liquid-propelled rocket capable of reaching orbit. It was also the first to recover a spacecraft and send a spacecraft to the International Space Station.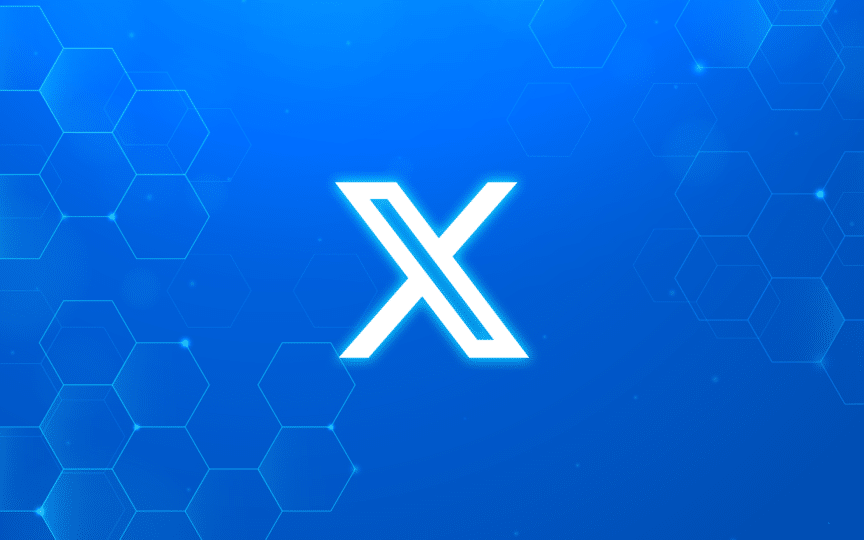 2. X (Twitter)
Year founded: 2006
Industry: Social media
Number of employees: 1,300+
Annual revenue: $4.4 billion (2022)
Elon Musk didn't create Twitter, one of the world's most popular social media platforms. However, he did create quite a stir when he purchased the company in 2022, rebranding it to "X". Twitter is now fully owned by "X Corp", the subsidiary of X Holdings (owned by Musk).
Twitter was originally created in 2016, when an undergraduate student named Jack Dorsey introduced the idea of using an SMS service for group communications. The developers eventually created the social media site we know today, where users can post, like, repost, and comment on content.
Twitter has achieved phenomenal success over the years. By 2012, more than 100 million users were producing over 340 million tweets on the platform each day. Additionally, the service handled an average of 1.6 billion search queries per day.
In 2022, Elon Musk officially acquired Twitter for a price of $44 billion, gaining control of the platform, and becoming its CEO. Unfortunately, since the acquisition of Twitter, Elon has been heavily criticized for the new features introduced to the platform.
The social media company has received a lot of backlash from users.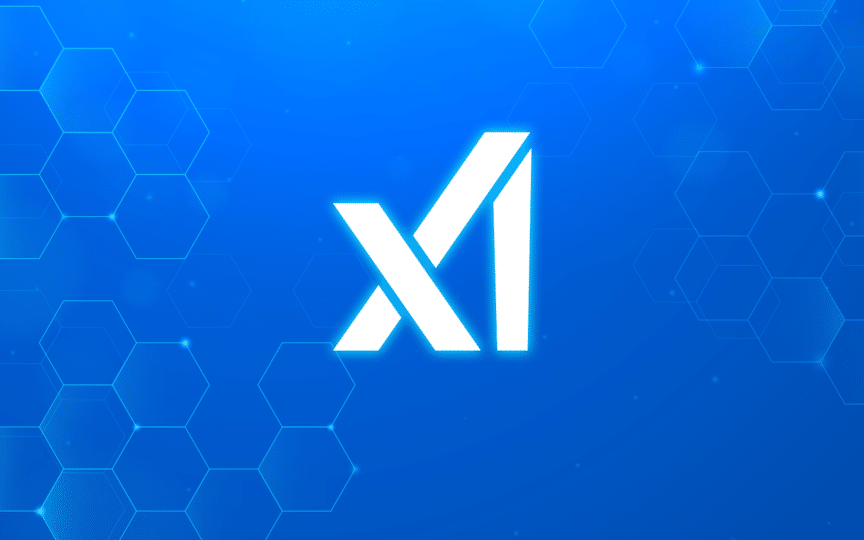 3. xAI
Year founded: 2003
Industry: Artificial intelligence
Number of employees: Approximately 12
Annual revenue: Unknown
One of the most recent Elon Musk companies to appear in the modern world, xAI was founded in 2023, as a startup company and competitor to brands like OpenAI. When introducing the new startup company, Elon said its mission was to "understand the true nature of the universe."
xAI, or "X.AI Corp," was no doubt inspired by Elon's work with the OpenAI company. In 2015, Musk joined the board of directors for OpenAI, though he stepped down in 2018, following an unsuccessful bid to take over the management team.
In April 2023, Musk then announced his intention to create an artificial intelligence startup of his own. He secured thousands of Nvidia GPU processors, to create a new "large language model". Plus, he sourced the help of various industry experts.
Although insights into xAI's employees have been limited, they're rumored to include previous employes from Google Research, Microsoft Research, and Deepmind teams.
Currently, Elon says his goal with xAI is to create an intelligent solution capable of advanced mathematical reasoning – something competing bots can't offer. Additionally, xAI is expected to offer a service called "TruthGPT", which will act as an alternative to ChatGPT.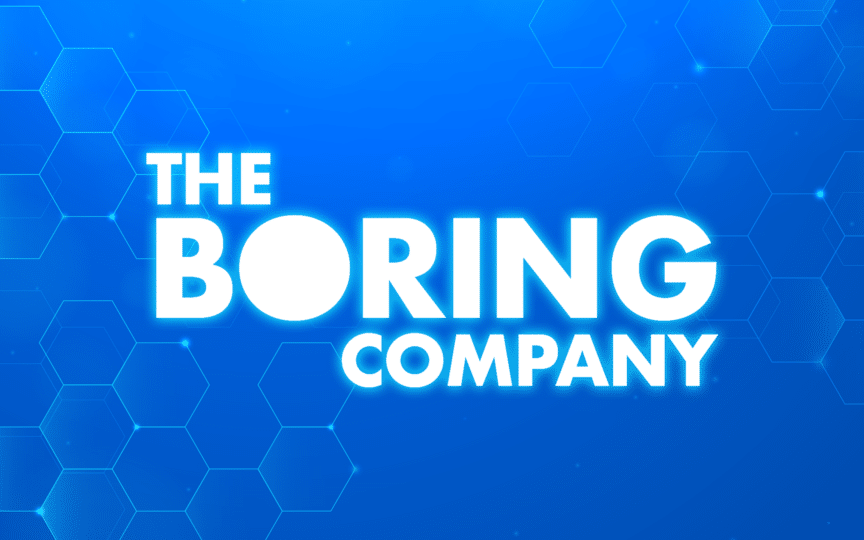 4. The Boring Company
Year founded: 2017
Industry: Infrastructure and engineering
Number of employees: Approximately 200
Annual revenue: Around $2.7 million
Otherwise known as "TBC", The Boring Company is a tunnel construction services and American infrastructure company, founded by Elon Musk in 2017. It was initially created as a subsidiary of SpaceX before it spun off as a separate corporation in 2018.
Musk apparently created the business to address the difficulties consumers have with road traffic (particularly in Los Angeles). He believes traffic problems are primarily a result of a two-dimensional transportation network, something Musk wants to re-imagine.
The Boring Company primarily focuses on creating intra-city transit systems, intended to minimize traffic. Musk's goal is to enhance tunnelling speed enough that creating a tunnel network for regions around the world is financially feasible.
The company designs its own tunnel boring mechanisms, and even opened the Hawthorne test tunnel in 2018. In April 2021, The Boring Company introduced its first project at the Las Vegas Convention Center (LVCC). The project featured two parallel tunnels measuring 1.7 miles.
These tunnels featured Tesla vehicles, carrying passengers to their destinations throughout the center at incredible speed. Interestingly, in 2018, The Boring Company also offered 20,000 flamethrowers to consumers as "promotional" items.
5. The Neuralink Corporation
Year founded: 2016
Industry: Brain-computer interface neuroprosthetics
Number of employees: Approximately 300
Annual revenue: Unknown
Known primarily as "Neuralink", the Neuralink Corporation is one of the most interesting brands in the list of companies owned by Elon Musk. This neurotechnology company was founded by Musk in 2016, with the goal of developing implantable brain-machine interfaces.
Basically, this means the company is producing chips or "brain implants" that can be installed into the human brain to communicate with phones and computers. According to Musk, the devices are designed to help people communicate more easily via text and speech synthesis.
Since its founding, the company has hired various high-profile neuroscientists, and has earned millions in funding. In 2019, the company began working on a "sewing machine" device, capable of implanting thin threads into human brains.
In May 2023, Neuralink was approved for human trials in the United States. Although Neuralink initially wants to focus on treating serious brain diseases with its robotics, it also eventually wants to enhance human beings with technology.
Musk once said his long-term goal was to achieve "symbiosis" with artificial intelligence, which he considers to be an existential threat to humanity.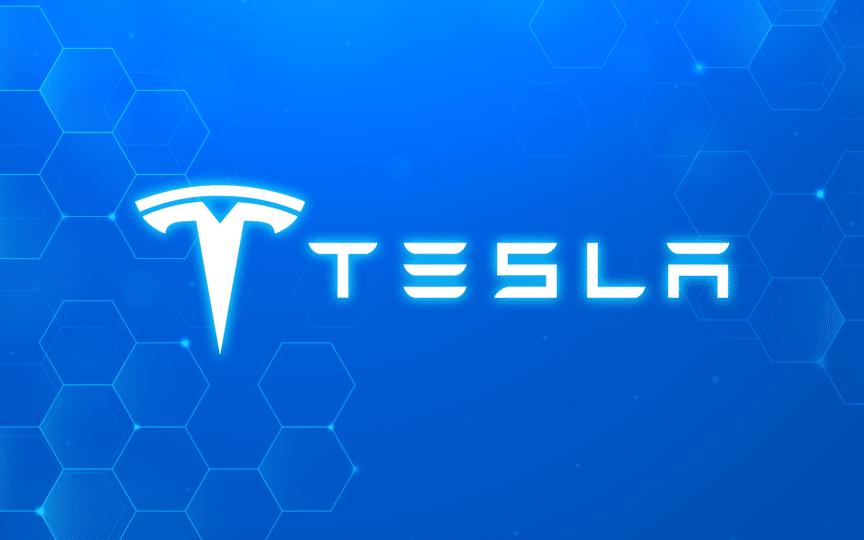 6. Tesla
Year founded: 2003
Industry: Automotive
Number of employees: 127,855
Annual revenue: $81.5 billion (2022)
Easily the most successful of Elon Musk's companies today, Tesla is an American multinational automotive and clean energy company. It focuses on the development of electric vehicles (trucks and cars) as well as the production of energy storage devices for sustainable electricity.
Initially, Tesla Motors was created by Marc Tarpenning and Martin Eberhard in 2003. Elon Musk, who had previously sold his interest in PayPal, invested in the brand, and became the chairman of the board, as well as the company's biggest shareholder.
Tesla began the production of its first car, the Roaster, in 2008, which was followed by the Model S sedan in 2012, and the Model X SUV in 2013. The Model 3 from Tesla is the best-selling plug-in electric car worldwide. In 2021, it became the first vehicle to sell 1 million units globally.
Despite being the victim of various lawsuits, government scrutiny and criticism, Tesla has been extremely successful. It's the world's most valuable automaker, as of 2023. It's also the leader in the battery electric vehicle market, with an 18% market share.
Elon Musk subsidiaries
Though Musk might own 6 companies directly he also has a role to play in a handful of subsidiaries. For instance, the Tesla Energy and automotive company is also responsible for Tesla Automation, and Tesla Energy. The Tesla Energy solar energy company spun out of Tesla's acquisition of SolarCity.
Previously, SolarCity was a Solar Energy company founded by Musk's cousins, which sold solar panels to consumers on a door-to-door basis.
SpaceX, the aerospace company, also owns the "Starlink" subsidiary. Starlink is a satellite internet constellation, which provides coverage to over 60 countries worldwide. The Starlink company began when SpaceX began launching satellites into space for broadband connectivity in 2019.
As early as 2014, Elon Musk was working with Greg Wyler on a plan to create a constellation of around 700 satellites, called "WorldVu", designed to improve connectivity for consumers worldwide.
As of 2023, Starlink currently has more than 5,000 mass-produced small satellites operating in low earth orbit. Another 12,000 satellites are also in the worlds, with Musk suggesting as many as 42,000 satellites could be launched in total.
SpaceX shared that in 2022, Starlink had over 1 million subscribers, a number which doubled by the end of September 2023.
Elon Musk's companies: Previously owned companies
Today, the list of companies owned by Elon Musk is relatively diverse. Musk is still responsible for perhaps the world's most innovative tunnel construction company, a unique space exploration company, and even a social media brand.
However, as Elon has continued his entrepreneurial journey, the world's richest man has also sold various brands and stepped down from numerous management teams.
Here's a quick guide to the companies Elon Musk no longer owns: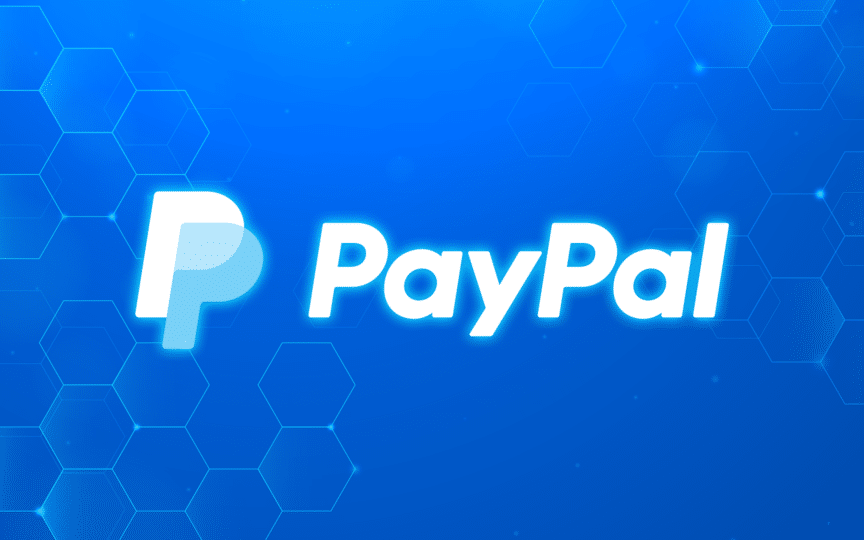 1. PayPal
Year founded: 1998
Industry: Financial technology
Number of employees: 29,900
Annual revenue: $27.52 billion (2022)
Outside of Tesla, PayPal is probably one of the best-known companies ever owned by Elon Musk. The multinational financial company started life when Luke Nosek, Peter Thiel, and Max Levchin created the "Confinity" brand in 1998.
Initially, the business developed security software for handheld devices before they began building their own digital wallet. In 2000, Confinity merged with x.com, the financial company founded by Elon Musk, and a number of other entrepreneurs in 1999.
Musk took over as CEO of PayPal for a short time, before he was replaced in 1996. However, he remained on the board for a while, before stepping down to focus on his other endeavors. Though Elon Musk is no longer connected with PayPal, the brand is still growing at an incredible rate.
As of 2022, the company was ranked 143rd on the Fortune 500 list of the largest corporations in the United States by revenue.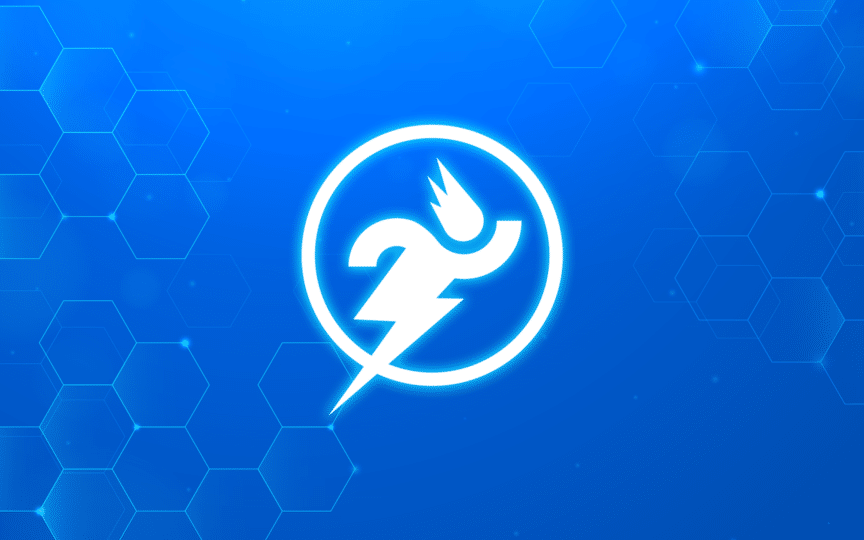 2. Zip2
Year founded: 1995
Industry: Online information
Number of employees: Now defunct
Annual revenue: N/A
Zip2 Corp was the very first enterprise Musk ever founded, back in 1995, with help from his brother Kimbal. The brand, founded in Palo Alto, California, was created with money raised from a small group of angel investors.
Initially named the "Global Link Information Network", the company provided businesses with an internet presence, linking their services to searchers, and providing directors. Over time, the company evolved into a digital version of the yellow pages, with maps and company biographies.
According to Musk, he wanted to create a tool that made it easier for customers to find the services and companies they needed, without complexity. In 1999, the company was sold to the Compaq Computer Corporation for $307 million.
By 2003, the Zip2 brand was shut down completely, no doubt as a result of the evolution of search engines like Google.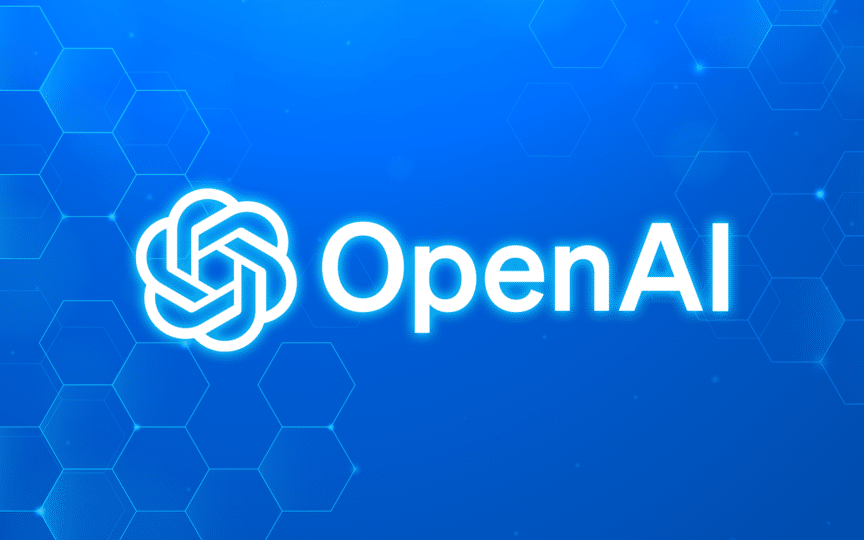 3. OpenAI
Year founded: 2015
Industry: Artificial intelligence
Number of employees: 500
Annual revenue: $28 million (2022)
Virtually everyone is familiar with OpenAI, the artificial intelligence company behind the generative bot, ChatGPT. OpenAI was initially founded by a group of innovators, including Elon Musk, in 2015. The brand consists of both a non-profit, and for-profit subsidiary.
The creators of OpenAI wanted to produce a new era of artificial intelligence solutions, powered by "large language models". One of the first products created by the company was "OpenAI Gym", a platform for reinforcement learning research.
Eventually, Musk resigned from the board of OpenAI in 2018, citing a conflict of interest. However, he does continue to invest in the company. Plus, his development of the xAI brand demonstrates a continued interest in the potential of LLMs and generative AI technology.
Although Elon is no longer active in the OpenAI company, the brand continues to grow. It's currently responsible for one of the world's most popular generative AI chatbots, and is even engaged in a billion-dollar partnership with Microsoft.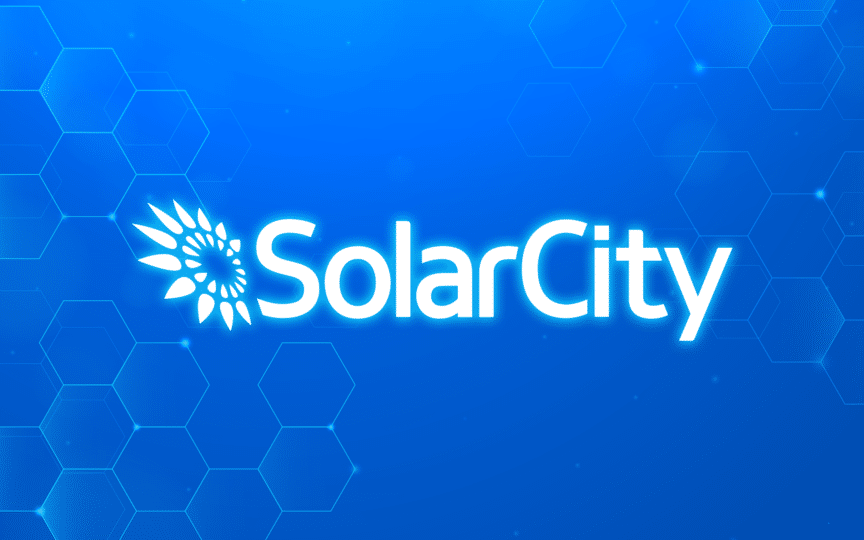 4. SolarCity
Year founded: 2006
Industry: Renewable energy
Number of employees: Now defunct
Annual revenue: N/A
The SolarCity Corporation was a publicly traded company, based in Fremont California, which was first launched in 2006. The brand sold and installed solar energy generation systems, as well as related products to commercial, industrial, and residential customers.
SolarCity was heavily focused on the door-to-door sale of leased systems, where customers weren't required to pay upfront costs, but agreed to purchase the power generated by the solar panels they accessed for 20 years. This business model became extremely popular throughout the US.
Elon's cousins, Peter and Lyndon Rive were responsible for creating the business, and in 2016, they sold the organization to Tesla, for around $3.2 billion.
Musk then reorganized the solar business into the Tesla subsidiary, Tesla Energy, which continues to create and sell solar panels and battery energy storage products today.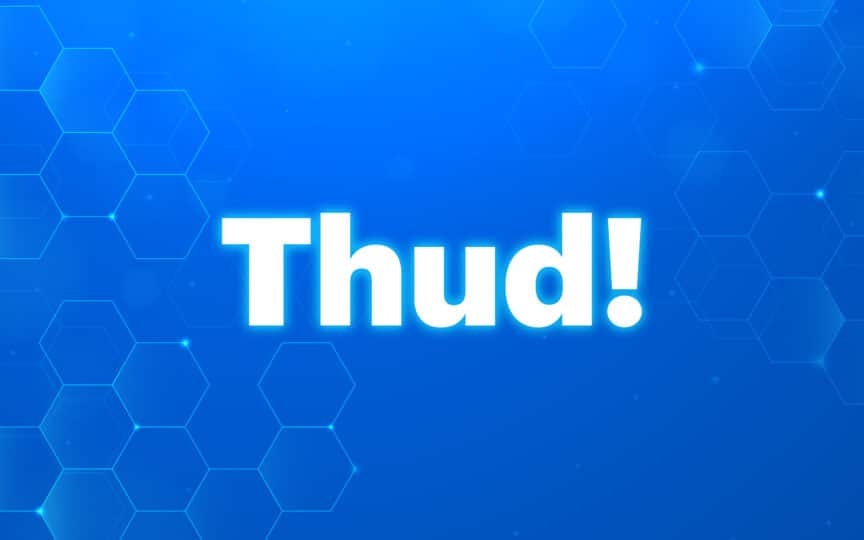 5. Thud
Year founded: 2017
Industry: Media
Number of employees: Now defunct
Annual revenue: N/A
Often overlooked by many lists covering all of Elon Musk's companies over the years, Thud was a satirical media company established in 2017. Musk co-founded the business with Cole Bolton and Ben Berkley. Primarily, the company launched satirical websites and products.
It was founded soon after Elon Musk expressed an interest in buying a similar site, "The Onion". When two editors left the site due to creative differences, Elon reached out to them with the idea of creating a new, competing brand.
In 2018, Musk sold the company to his two co-founders entirely. While various products were launched by the brand in the following six months, the company quickly began to lose its value. After Musk pulled his investment in 2019, the business was shut down.
Exploring every company Elon Musk owns
The companies owned by Elon Musk today, as well as the brands the entrepreneur has invested in in the past, have had a huge impact on the modern world. Whether you're a fan of Elon Musk or not, it's difficult to ignore the value of his innovative companies.
The co-founder of PayPal, and the creator of SpaceX created some truly phenomenal businesses. He introduced us to new forms of financial technology, new types of travel, and even unique ways of protecting the planet with renewable and sustainable energy.
As one of the world's most innovative entrepreneurs, Elon Musk may even introduce us to new companies and ideas in the years ahead. Who knows what the tech mogul will explore next?
Fabrik: A branding agency for our times.
Now read these:
—How to name your Tesla: Ideas and facts
—Your guide to Tesla's marketing strategy
—The Tesla logo, its history and meaning