You might be old enough to remember a world before music streaming services became mainstream. But the medium has exploded in popularity over the past decade or so. Now, you'll find more music streaming logos than ever before.
Of course, you've probably heard of the big music streaming services; Spotify and Apple Music spring to mind. YouTube has its own music streaming service, too, and so does Amazon. Beyond that, however, you'll find a whole world of untapped platforms – at least in comparison to the big ones.
While some music streaming platform logos are instantly recognizable, others are easy to miss. But fear not if you're unaware of the majority, as we're here to help.
You'll discover some of the most popular music streaming logos in this guide. And on top of that, you will also learn about some lesser-known ones. If all of that sounds interesting to you, let's get started.
What is the most popular music streaming service?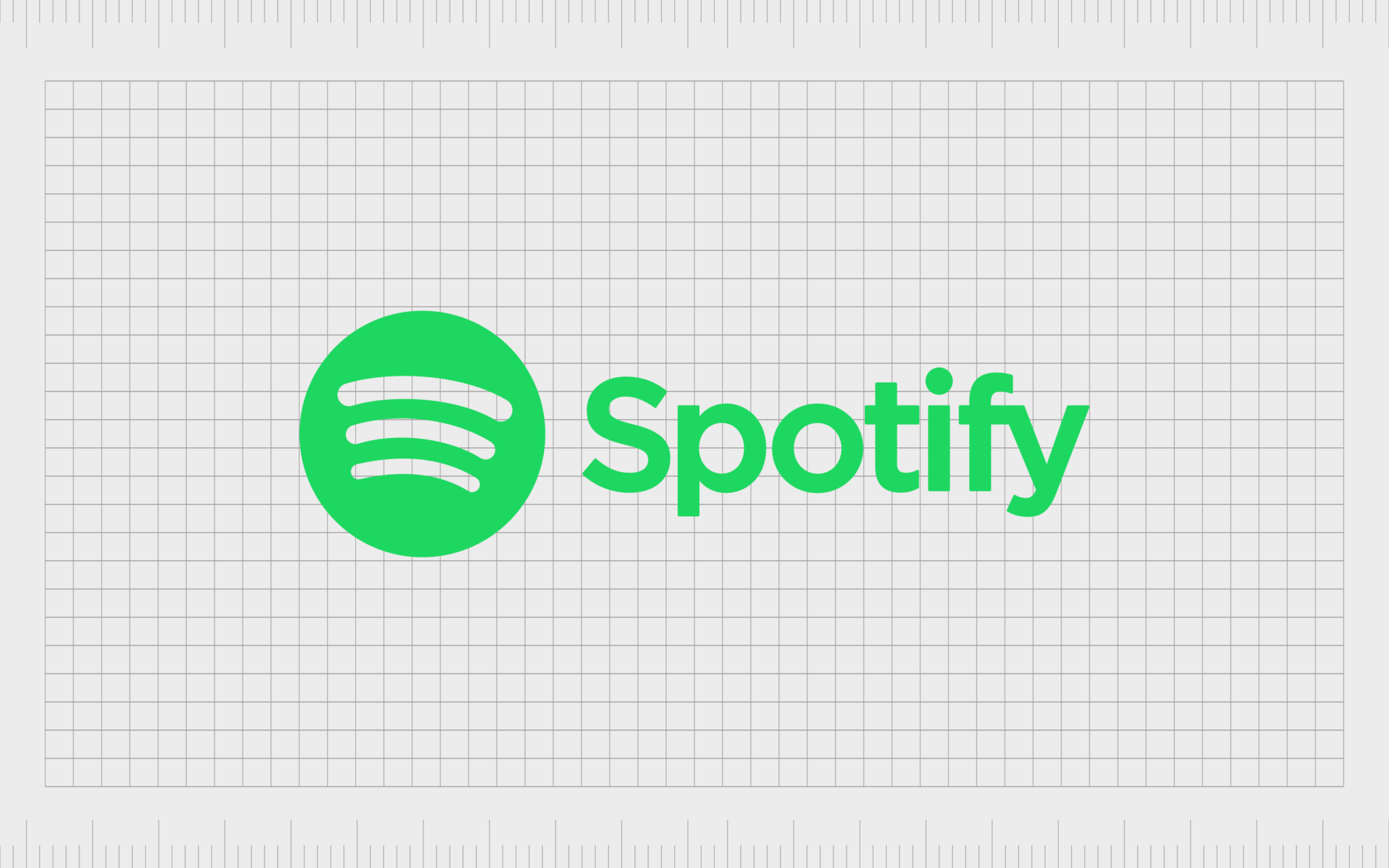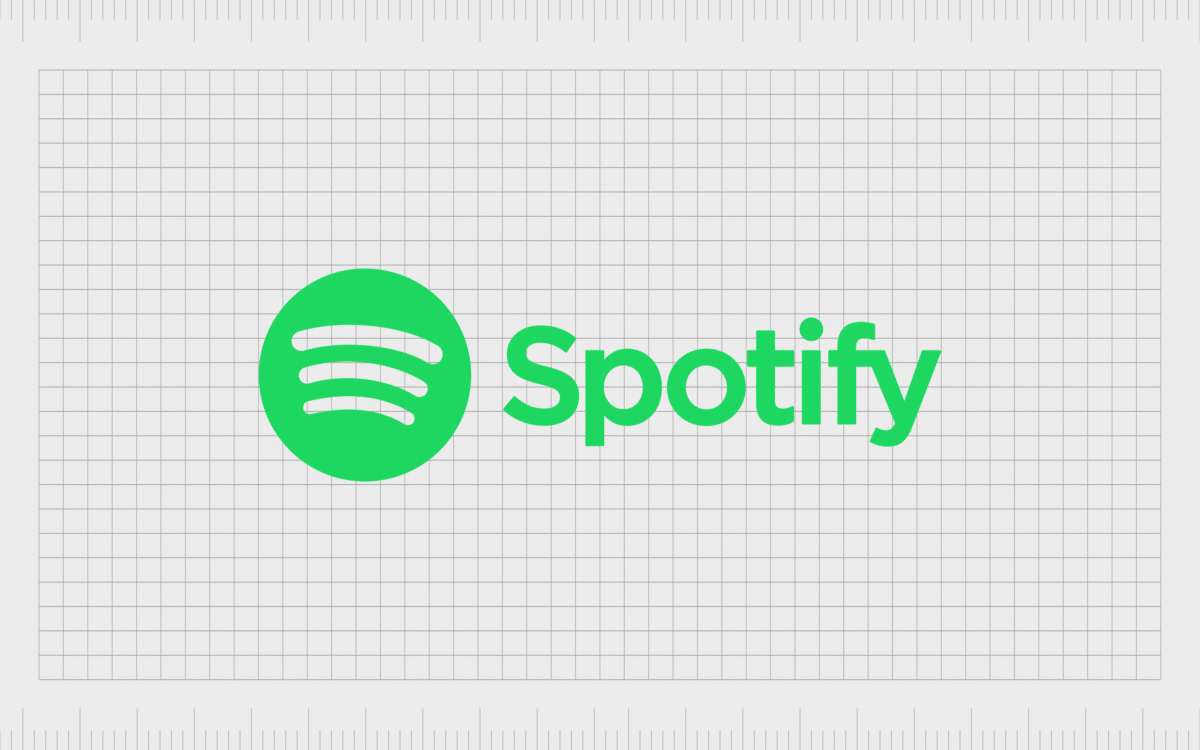 Spotify
The platform that kicked off the streaming revolution is the most popular music streaming service. We are, of course, talking about Spotify. Since the company was formed in 2008, users in over 100 countries around the world have gained instant access to their favorite artists and albums. 
According to Spotify, the platform has 489 million users worldwide. The platform has a free pricing tier, but a large number of people using the service – around 205 million – have a paid subscription. You will find over 100 million songs on Spotify and millions of podcasts.
Spotify started life in Stockholm, Sweden – and today, it still has its head office in the Swedish capital. Further afield, you'll find employees in numerous countries – including the UK, the US, and Canada.
Besides making it easy for users to discover new music they're interested in, Spotify is well-known for its end-of-year reviews. Spotify Wrapped is one of the most eagerly awaited releases, and you've almost certainly seen some of the company's ads if you live in a major city.
As for the logo, Spotify adopts a pretty simple approach. The color of its circle is bright green, though you'll see other variations – such as black and white. In the middle, you'll see three curved lines resembling a Wi-Fi symbol. Each of these is black.
You'll also see the company name written in a simple font on some of Spotify's corporate logos. The color of this text can vary.
Find out more about the Spotify logo here.
Other music streaming platform logos
Although Spotify is the most popular music streaming service globally, it's not the only one. You will find plenty of other music streaming brands. Below, you'll find a selection of other logos worth checking out and an explanation for each.
Apple Music
Several music streaming services compete with Spotify, but Apple Music is probably the closest in this respect. The platform is slightly younger than its Swedish counterpart, initially launching in June 2015. Since then, it has grown significantly; 88 million people have a subscription to the platform.
Whereas Spotify is available for multiple operating systems, you can only use Apple Music if you have an Apple device. The service has around 100 million songs, so you'll almost certainly find a selection of tunes to soundtrack your day.
If you remember the days of iTunes, you'll notice many similarities between that and the Apple Music logo. Apple Music's current app icon is magenta with a white music note in the middle.
Meanwhile, the corporate logo is the Apple badge with "Music" written next to it; this writing is in the standard Apple font.
The Apple Music app icon has also changed over time. Before its current iteration, it featured the same shape and musical note in the middle. But instead of being magenta and white, it has a white square and a musical note that goes from magenta to blue.
YouTube Music
YouTube is by far the most popular video streaming platform in the world, with over two billion monthly active users. But did you know the Google-owned company also has a music streaming service? Known as YouTube Music, it was launched – like Apple Music – in 2015.
However, YouTube Music came to the world around five months later than the service we previously discussed.
YouTube Music and Premium have over 80 million monthly users combined, and you'll find over 80 million songs when using YouTube Music.
One of the main differences between YouTube Music and Spotify or Apple Music is that – in addition to listening to songs – you can watch official videos. Of course, Spotify does have videos – but these are for podcasts instead. Like Spotify, you can see the lyrics for your songs on YouTube Music.
The YouTube Music logo is pretty straightforward. You're familiar with the YouTube logo, and this YouTube Music has lots of similarities. For starters, it's the same shade of red – and you'll also see the play icon in YouTube's main badge.
Another difference is that you'll see a white circle around the play logo. On top of that, the red background is a circle instead of a square. Next to the icon, you'll see the word "Music" in the same font that you'll see for YouTube's standard logo.
Amazon Music
Amazon was one of the early pioneers in the internet space, and the company changed how we shop forever. Although Amazon is still a big hitter in eCommerce, the company has delved into different areas in recent years – including video streaming.
The Seattle-based online shopping giant has made significant strides in audio, too. You're probably familiar with Audible, but how much do you know about Amazon Music? While it doesn't get as much publicity as some of Amazon's other arms, it's still a pretty significant area of the company.
When writing in February 2023, Amazon had over 80 million users – putting it on par with YouTube Music. You will also find more than 100 million songs, making it an ideal choice if you're looking to keep tabs on your favorites – or to discover new music.
Amazon Music's logo resembles some of the company's other services. For example, you'll see the arrow icon that features on its online shopping icon. In the Amazon font, it also features the word "music" in lowercase.
Some of Apple Music's logos also have the word Amazon, which is all in lowercase writing. Colors vary; some backgrounds are white, whereas others are blue or aqua.
Tidal
The four music streaming logos we've discussed so far belong to services with a significant market share. But if we were to look at the "best of the rest" music streaming platforms, you could put a strong case forward for Tidal.
The service launched in 2014 and has over 80 million songs and over 400,000 videos.
Finding up-to-date statistics for the number of users Tidal has is difficult, and numbers vary wildly depending on where you look. If we were to hazard a guess, however, we'd put it anywhere between one million and 10 million users.
Tidal has two pricing subscriptions: HiFi and HiFi Plus. One of the main differences between the two tiers is the difference in sound quality, while the higher option features payouts to artists.
As for the logo, Tidal features muted branding with four rhombuses forming the letter T at the top. Beneath that, you'll see the name "Tidal" written in a minimalistic font. The background is typically black, with the logo and writing both in white.
Find out more about the Tidal Music logo here.
Deezer
Another music streaming service that acts as an alternative to Spotify is Deezer. The platform is one of the older options on this list, launched in 2007. And while it's particularly popular in France, the platform has grown significantly in other corners of the globe as well.
Deezer has over five million subscribers, and you will also find more than 70 million songs on the platform. To this day, Deezer is still headquartered in France; you can use the service for free, though it also has a selection of paid subscription plans you can try for yourself.
As for the logo, Deezer has the company's name written in lowercase and black font. Next, you'll see bars representing differing sound levels on a song. These are in a wide selection of colors, including orange and purple.
Last.fm
If you grew up during the late 2000s and early 2010s, you might recognize Last.fm.
While the platform isn't as popular as it once was, it does still exist – and today, it's owned by Paramount Global. Although the company had well over 20 million subscribers during its heyday, the service reaches nowhere near those levels today.
Last.fm features music from numerous famous artists, including Taylor Swift and The Weeknd. The logo itself is still pretty recognizable, featuring the company's name in what's similar to an italic format. The writing is in red, and on the website, it's on a black background.
You'll also find another Last.fm logo that features just the letters "A" and "S." Both are in the same font as the larger logo version; the main difference is that they're white. Instead of the black background, they're on a red one.
Pandora
Not to be confused with the wildly popular jewelry brand, Pandora is another music streaming service you can use if you're not interested in one of the main companies. The platform initially launched back in 2000 – and at the time, it was known as Savage Beast Technologies.
Today, it's headquartered in California – though you'll find a selection of other offices elsewhere.
Pandora is a relatively large streaming service with over 50 million active users. Of those, a relatively small selection – roughly 6.4 million as of 2021 – are paying subscribers. The streaming service is top-rated in the US.
The logo is pretty simple; it features a capital P on a white background, with the letter itself in various shades of blue and red. Previous versions of the logo featured the letter P in different colors, and you can sometimes also see the word "Pandora" written beneath it in lowercase letters.
Qobuz
Qobuz is another music streaming service that got into the scene quite early, founded in 2007. You'll find more than 70 million audio tracks when using the service and 60 million songs with a CD-appropriate sound resolution.
Finding updated statistics on how many users are on the platform is challenging, but it's likely well over 100,000.
The streaming service is available on multiple operating systems, including Android and macOS. You'll find Qobuz in the US, which it has been in since 2019 – along with a selection of other countries elsewhere. These include the UK, the Netherlands, and Germany.
If you're looking for the Qobuz logo, you'll notice it has the company's name in lowercase and minimalistic writing. The edges are rounded, and it's all black. Next to it, you'll see what resembles a CD being played on a record, which is in the shape of the letter Q.
Epidemic Sound
Epidemic Sound isn't strictly a music streaming service per se, but you can play songs from the platform. The platform is targeted primarily at creators, with numerous YouTubers and filmmakers using the tool to soundtrack their creative adventures. The service launched in June 2009 and is based in Stockholm.
If you're looking for mainstream artists, Epidemic Sound isn't going to offer that.
Instead, you'll find a few lesser-known musicians in numerous genres, including hip-hop and electronic. You can sign up for a subscription – and once you do, you can use the tracks in the content you produce across numerous platforms.
Besides its website, Epidemic Sound also has a smartphone app. The royalty-free music platform's logo features the company's name in standard case sizes with a relatively minimalistic font. At the beginning of it, you'll notice an icon that looks similar to the letter "E."
BBC Sounds
If you've spent a prolonged time in the UK, you'll probably be familiar with the BBC. The state-owned broadcaster has a news website, along with comprehensive sports coverage.
You will also find numerous radio stations and a TV streaming platform. But did you know that you can also stream music via BBC Sounds?
BBC Sounds is one of the company's newer services, launching only in June 2018. In 2023, the service slightly adjusted its logo – but we'll talk more about that in a moment.
You can stream many of the BBC's radio stations when using BBC Sounds. On top of that, you have the option to play songs from multiple playlists – allowing you to soundtrack your office, workout, and more.
The BBC Sounds logo from 2023 onwards no longer features the BBC icon, and the font has also changed. The word "Sounds" is in all caps and written in orange; next to it, you'll find three blocks of differing sizes. These are in different shades of orange.
Meanwhile, the old BBC Sounds logo featured the BBC icon – with the word "Sounds" written beneath it. However, the font was dramatically different – and each letter was more rounded than you see in the current version.
SoundCloud
Even if you don't use SoundCloud, you've almost certainly heard of this platform. And as far as music streaming service logos go, it's one of the most recognizable. SoundCloud was founded in 2007 and is headquartered in Berlin, Germany.
The platform launched in 2008; today, it has over 70 million monthly users.
In its early stages, SoundCloud was designed to encourage creators to share their tracks with others. And today, the service still serves that as its primary purpose.
You'll find numerous songs that don't exist on some of the larger streaming platforms, and this could be for several reasons – such as copyright purposes.
While you can use SoundCloud for free, you will also find a selection of paid options if that's what you'd prefer. SoundCloud Go is the cheaper paid pricing tier, whereas SoundCloud Go+ is the higher option and offers some extra benefits.
SoundCloud's logo features a cloud, and half of it is divided into numerous lines. Meanwhile, the other is fully blocked in color. You'll often see the icon feature on an orange background. Sometimes, you will see SoundCloud written next to it, which will be in all capital letters.
Artlist
Like Epidemic Sound, Artlist isn't strictly a music streaming service. However, you can stream many original tracks from the platform so that it can be one in theory. The platform was founded in 2016, and you can use numerous royalty-free songs and sounds to soundtrack your creative projects.
As is also the case with Epidemic Sound, Artlist offers several original tracks. You can go to the website to stream these, and if you want to use them in your content, you can choose a monthly or annual subscription.
Artlist's logo is pretty simple. The A at the beginning is more of a triangle, with the rest of the word written next to it. For smaller icons, such as web browser ones, it's a yellow triangle on a black background. With the larger logo, all of the letters are in yellow writing.
LiveOne
LiveOne has had several names during its 16-year existence. You might remember the platform being known as LiveXLive – and before that, it was known as Slacker Radio. The service launched under the name of Slacker Radio in 2007, and it has partnered with famous musicians in the past – such as Pitbull.
While some of the music streaming services in this article is available in multiple countries, that isn't the case with LiveOne. But you can use the platform if you live in the US or Canada. In addition to streaming music, you can catch up with numerous events using the service.
The current logo has the letter X as the shuffle keys you'll see on numerous other streaming services. Live and One are all in caps, and they can range between being written in white or black. The shuffle logo, meanwhile, is green.
Idagio
Many of the services in our list of music streaming logos will allow you to stream classical music. But until now, none of them are specifically dedicated to this particular genre. With that in mind, now is a good time to change that.
Idagio is one of the newer services on this list, initially launching in 2015. Based in Berlin, the platform has a free pricing tier and a paid option. One of the paid pricing tiers offers to stream, whereas the other provides both this and the choice to tune into classical music concerts.
The Idagio logo features the company's name, all in upper case letters. You'll see a minimalist font, which can be white in some cases and black in others. Next to the writing, you'll see a play button with a line beneath it – which can also look a little like the cursor on your computer when you're scrolling around.
All of the most popular music platform logos
Music streaming logos are varied, and you'll find many platforms on the market. Some offer more mainstream music options, whereas others are a bit more niche – with Idagio being one example of the latter.
You'll find some that are free to use, whereas others will offer a free basic tier – before also providing paid subscription options.
Now that you've read to the end of this article, you should better understand some of the most popular music streaming services and their icons. But beyond that, you might have discovered a couple you never knew existed beforehand.
Of course, you should choose a music streaming service based on their services. But let's face it – having a cool logo certainly helps.
Fabrik: A branding agency for our times.