Everyone in today's digital landscape knows how valuable the right SEO strategy can be.
If you want to stand out online, then you need to know how to speak to both your audience and the search engines. The best way to do that is with the right keywords.
Keywords are how you show your audience that you understand them. With a well-chosen term or phrase, you can ensure that you're always the first website to appear when customers need a product or service just like yours.
At the same time, keywords help the search engines to understand what your business does, and how it interacts with customers.
The only problem?
Not every business has a vast number of high-ranking keywords to choose from. If you're selling in a unique niche, then the chances are that you won't have the easiest time finding competitive, high-volume keywords.
Even if you are in a popular industry, you could struggle to compete for some of the leading high-volume terms on Google AdWords and in the SEO environment. That means that you need to narrow your strategy and improve your chances of ranking by focusing on more specific terms instead.
To help smaller brands struggling to compete, and more innovative companies that think outside of the box, we've put together this guide on how to do niche keyword research.
Let's get started.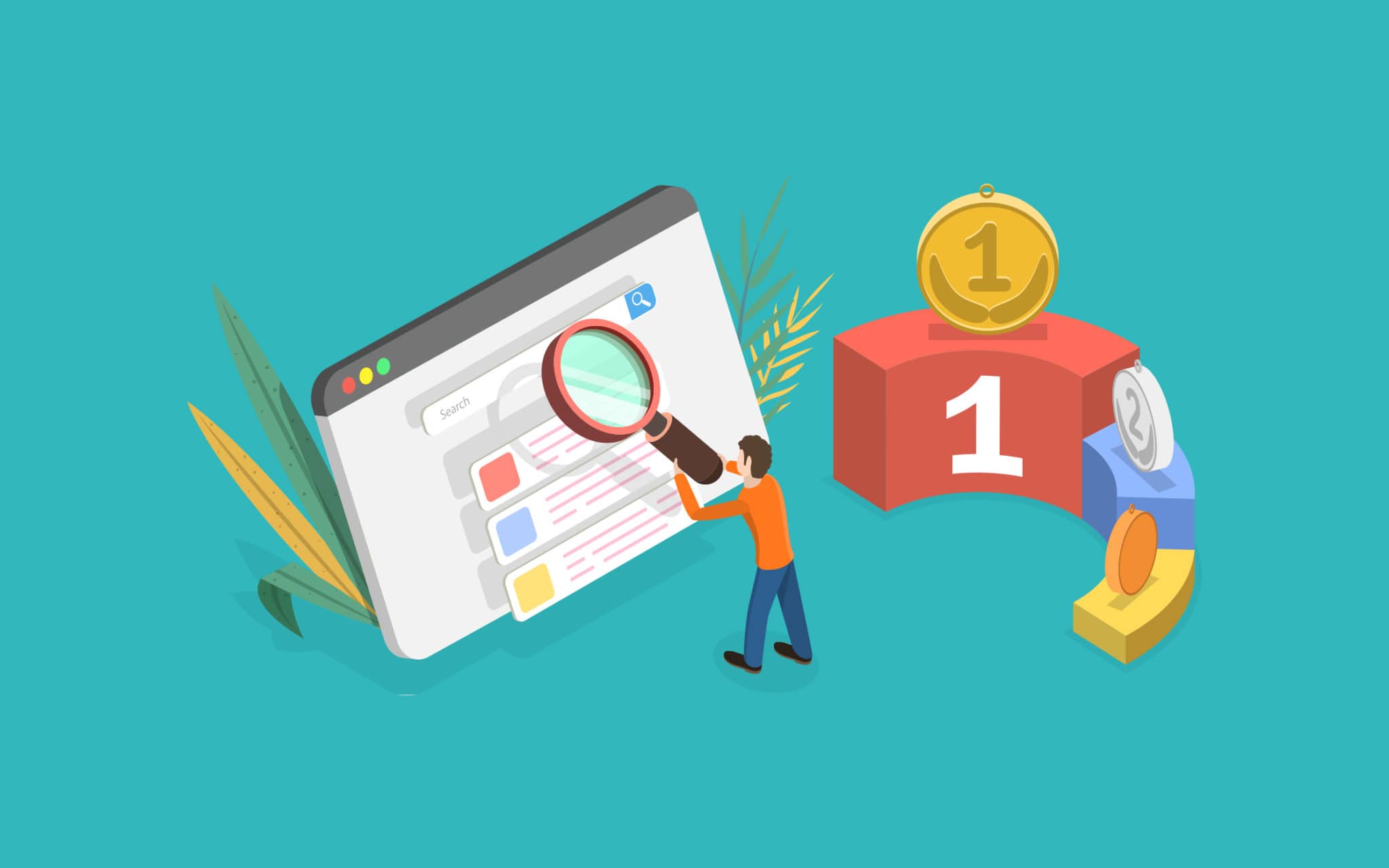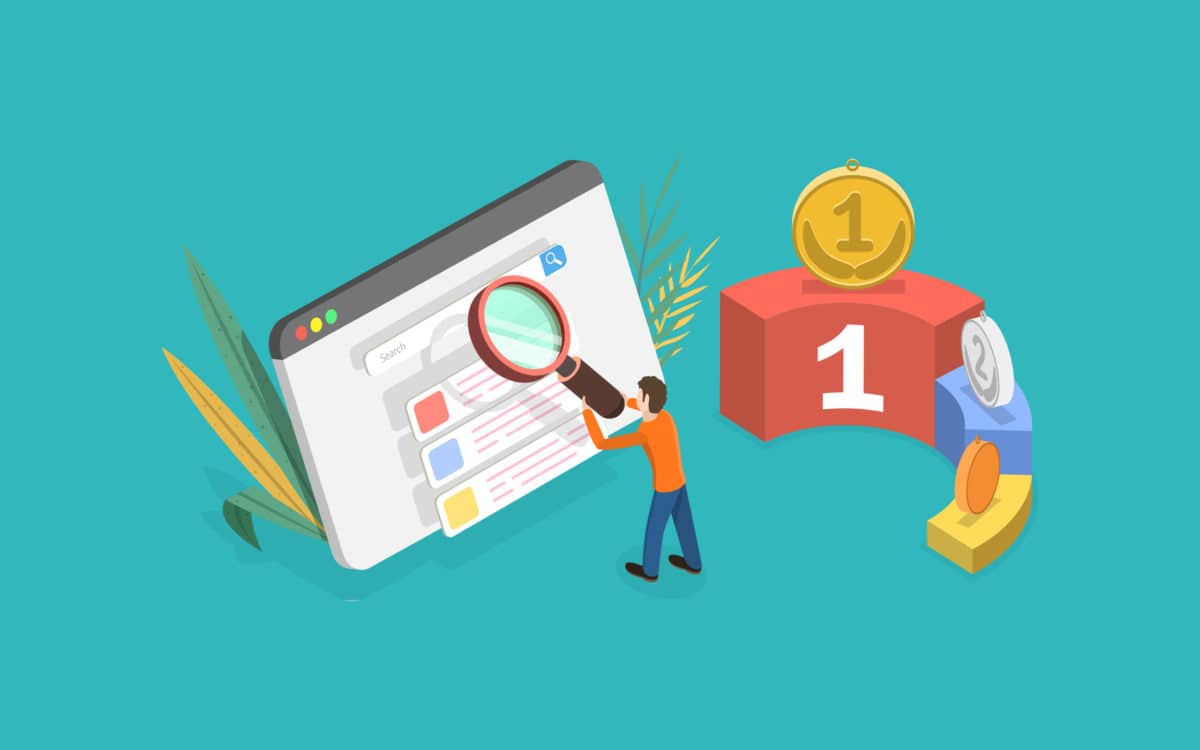 What is niche keyword research?
Unless you're brand-new to the digital world, there's a good chance that you've already heard of SEO and keyword research.
When companies start searching for keywords that they want to rank for, they often focus on terms that have high volume and low competition levels.
While it might be tempting to concentrate on high volume alone, because that means that you bring more traffic to your website, if you can't compete on the search engines, then you still won't get results.
High-volume keywords are usually the terms that your customers search for the most. For instance, in the digital marketing world, your customers might search for "social media marketing".
Unfortunately, while the volume is high, the competition is also so great that you would need to spend years building your domain authority and spending a fortune on paid ads just for a chance at ranking.
However, if you dive deeper into the potential keywords around social media marketing, you can begin to explore more specific long-tail terms. For instance, instead of just "social media marketing" you could look at "social media marketing strategies for healthcare businesses."
Although fewer people will be looking for that phrase, that also means that there won't be as many organizations battling to appear at the top of the lists too. You can spend less on your SEO strategy this way, and potentially attract more people who are specifically interested in what you sell.
Niche keyword research helps you to make your mark on the search engines by avoiding excessive competition. At the same time, it can also help businesses within a very specific area of a vertical to capture the attention of the right audience.
For instance, if you're a digital marketing company that focuses on startups, you don't really want to be spending time and money on attracting large enterprise brands.
Though you may not get the same volume of results with your keyword research, you could end up with more conversions from paying clients that are genuinely interested in what you have to sell. That means your search engine optimisation ROI goes up.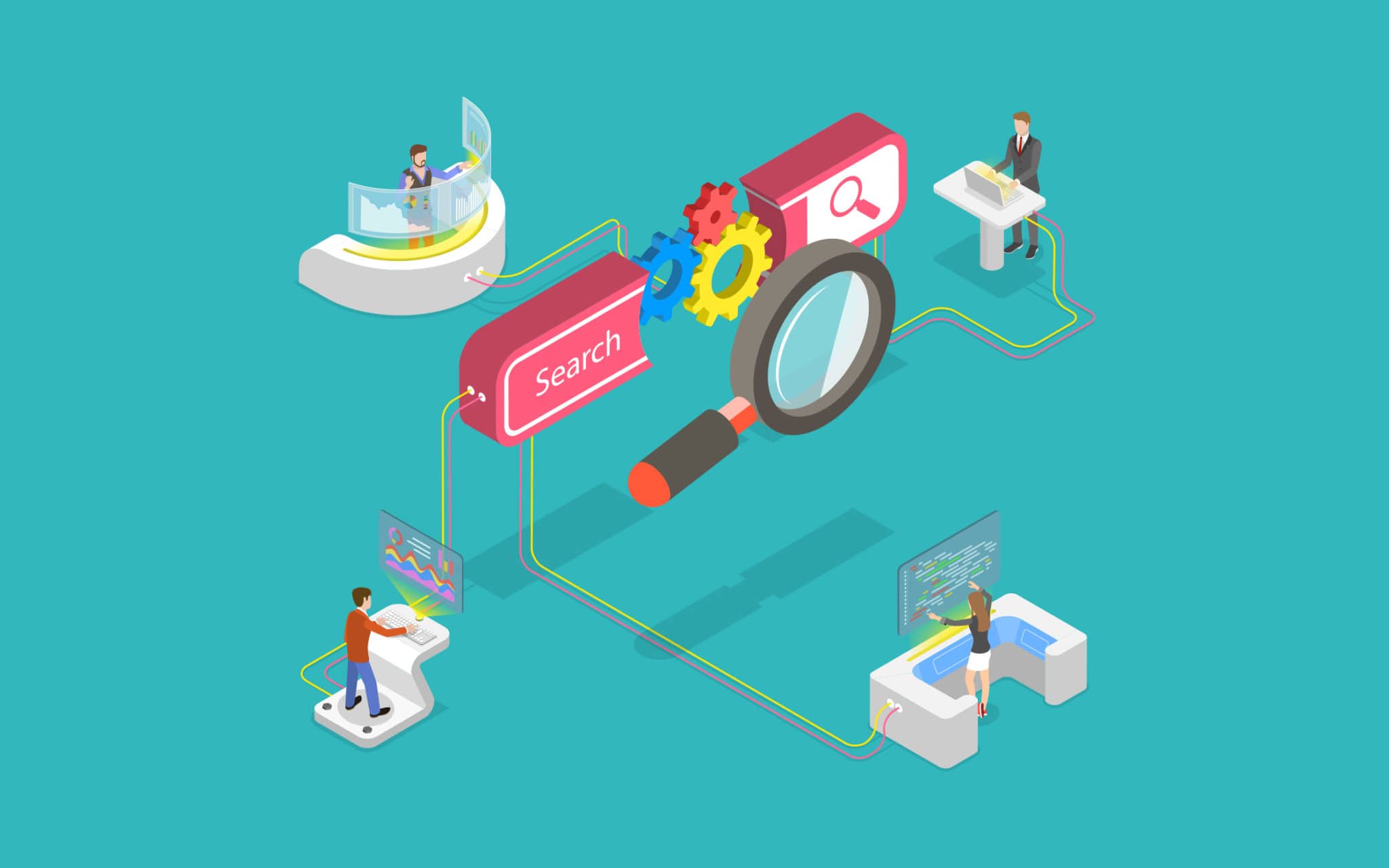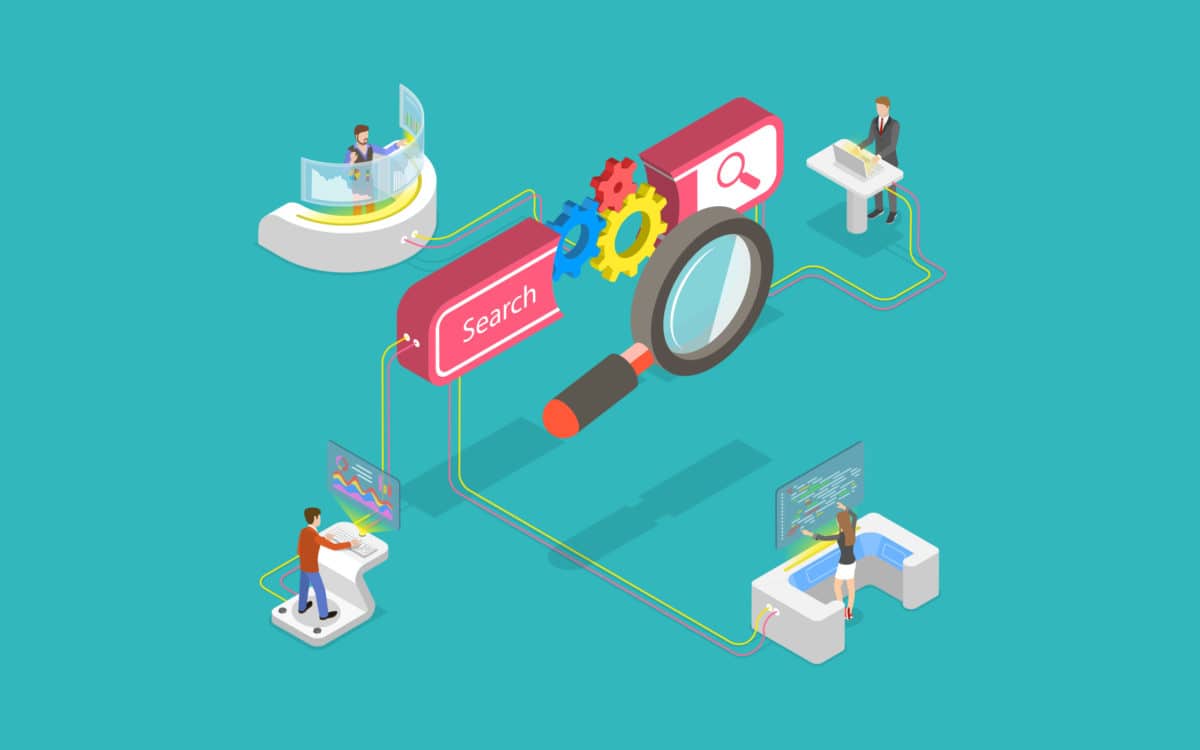 Niche and long-tail keywords
To figure out how to do niche keyword research, the first thing you'll need to do is understand what a niche keyword looks like.
Generally speaking, most niche keywords are highly specific long-tail terms. Not all long-tail keywords will necessarily be "niche," but it's rare to find a niche keyword that isn't long-tail.
For example, "small business email marketing" is technically a long-tail keyword. However, it's not nearly as niche as "small food business email marketing."
Most niche keywords will focus on a specific vertical or industry. At the very least, these terms target a particular audience. The more focused you get with your terms, the easier it will be to rank for entire pages of the search results.
The good news?
Finding niche keywords is easier than it seems.
All you need to do is dive deeper into your search engine optimisation strategy.
For instance, let's say that you were in the cosmetics niche. Ranking for "black eyeliner" would be practically impossible. However, ranking for "precision black eyeliner for teenagers" would be a lot easier.
To find a niche keyword, all you need to do is add elements of your target audience or industry into each search term.
Another example might be if you were trying to rank for the "scented candle" niche. You wouldn't be able to compete for that term on its own immediately, although you may attempt to target it over time.
To begin with, you'd need to focus on things like "scented candles for Valentine day", or "scented candles for pregnant women".
The key is to track down highly specific and focused terms, without making your keywords so specific that it's hard to capture anyone's attention.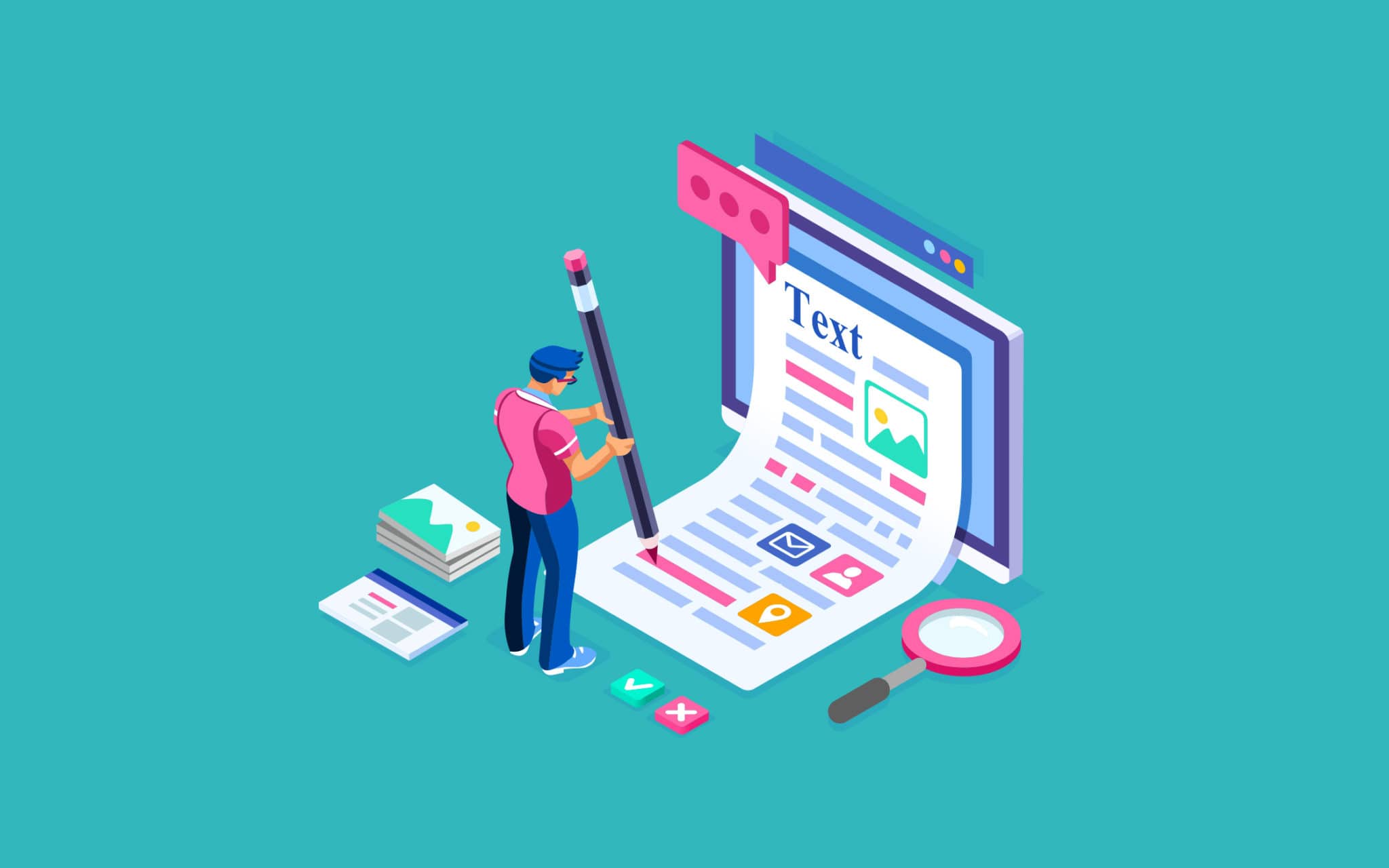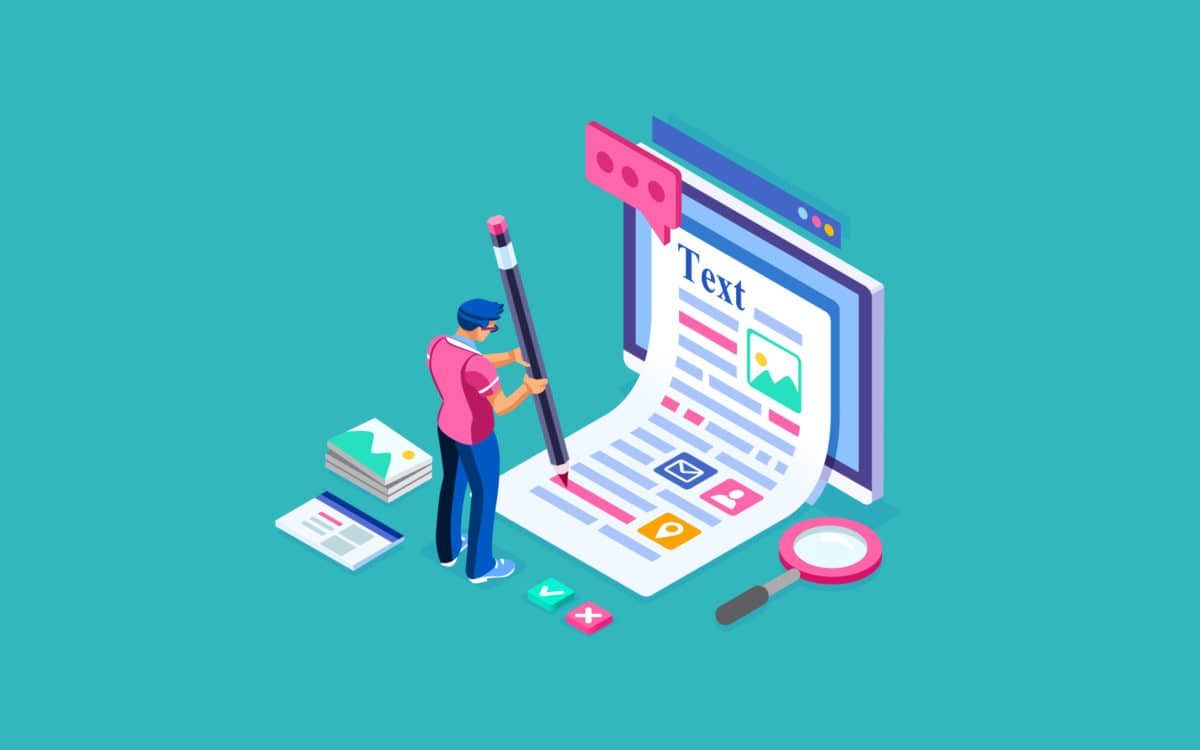 Identifying the right niche keywords
As mentioned above, niche keyword research is helpful for any business.
Although generic and short-tail keywords have their place in a SEO strategy, there's more to being successful online than attracting as much traffic as possible.
While broad terms will help you to attract a higher volume of possible customers to your company, it's your long-tail, niche keyword research that will ensure that you're targeting the people who are most ready to buy.
So, how do you get started?
Step 1: Understand who you're selling to
It makes sense that if you want to learn how to do niche keyword research, you'll also need to learn as much as you can about your chosen niche. When you started building your brand awareness strategy, what kind of audience were you focusing on attracting?
What kind of customers do you have already? Who have you built your business to serve?
The easiest way to make sure that you generate the right results for your niche keyword research is to start by defining your user personas. The more you know about your target audience, the easier it will be to create long-tail niche phrases that appeal to your customer.
For instance:
Age: What's your customer's age range? Knowing this will help you to rank for terms like "Beds for senior citizens", or "Phone apps for teenagers". 
Gender: Focusing on gender can be another way to expand your niche because that way you can target your keyword phrases for "Mothers", "Fathers", "Pregnant women", and so on.
Location: Adding a location to your keyword phrases is an excellent way to become more competitive. You're much more likely to rank for "Marketing brand in London", than just "Marketing brand".
Step 2: Know what your customers need
Once you have your unique buyer personas, you can begin to think about what they might be searching for online. In today's age of voice search and virtual assistants, it's much more likely for people to use niche keywords and phrases to search for exactly what they need.
For instance, in today's landscape, your customer will probably ask its smart assistant "Where are the closest 24/7 pharmacies near me", rather than just typing "Local pharmacy" into Google.
Ask yourself what kind of things your customers will be searching for and focus on searches that address very specific pain points. Your customer might need a service that's local, one that's open late, or one that solves a specific problem: "Scented candles for stress and anxiety".
If you're not sure what your audience would be searching for, start with looking at your USPs and go from there.
Step 3: Examine the competition
Often, the key to successful niche keyword research is understanding your target market. Partially, this means getting to know your customers and what they need from your brand.
However, there are also other surrounding people that you'll need to think about too – such as your competitors.
A good competitor analysis strategy could even help you to understand your audience better if you do it correctly. Using tools like Ahrefs or SEMRush, you can enter the URLs of the other companies similar to yours into a search tool. The online algorithm of these services then checks the keyword campaigns of the companies that you're searching for to see which terms they're ranking for.
If you're not sure who your competitors are, you can also head straight to SEM rush and enter a head keyword for your company, such as "digital marketing", then click on "best niche product" to see who is ranking highest.
Your competitor research could help you to pinpoint ideas for your keywords and terms that you never would have come up with on your own.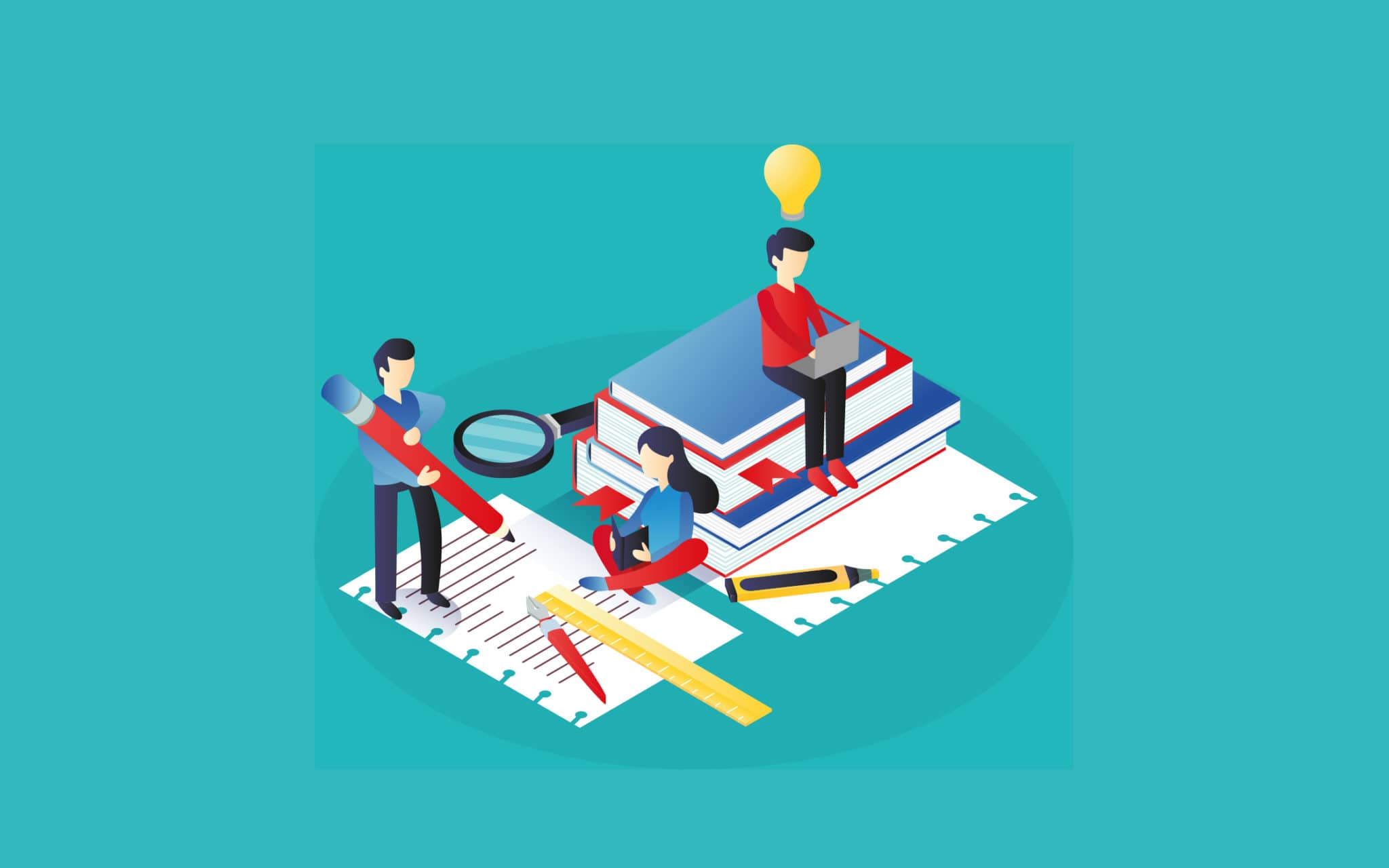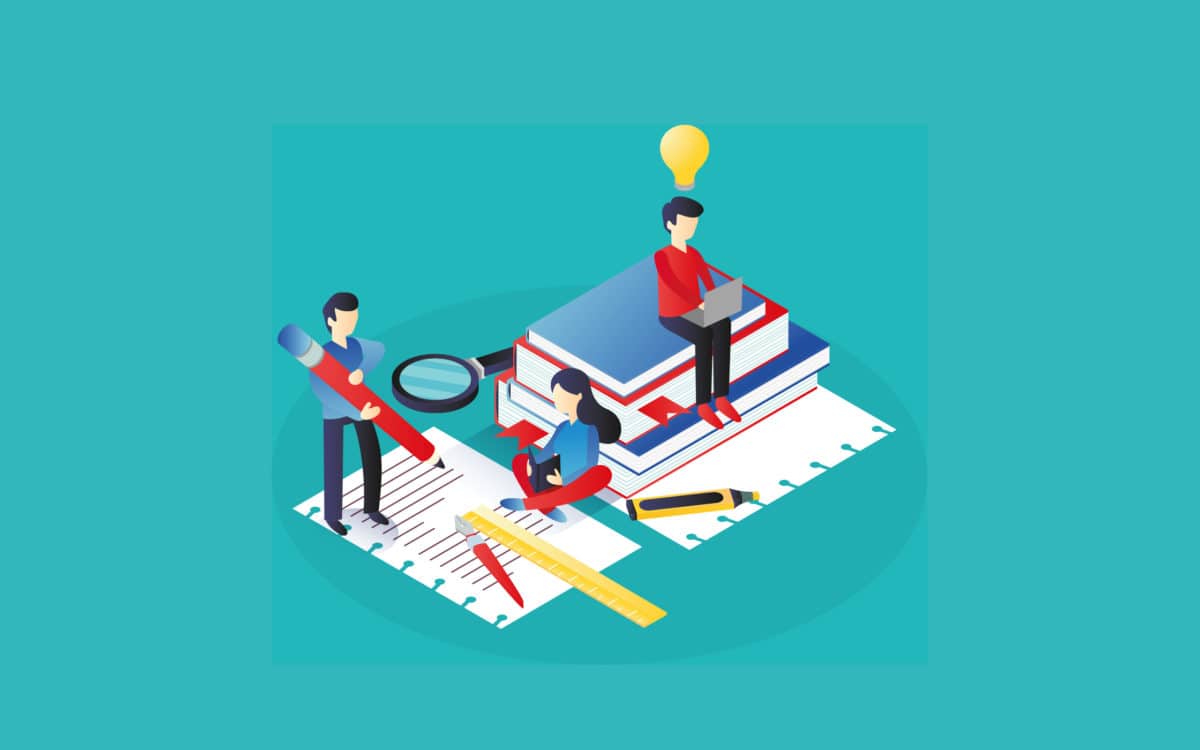 How to do keyword research: Expanding your insights
As we mentioned above, niche keywords are highly specific long-tail terms that are unique to a certain industry or vertical. Because these terms aren't nearly as broad as some of the other options on the market, they can be a lot harder to research.
Fortunately, the good news is that just because you're researching niche keywords, doesn't mean that you can't use some of the strategies that you've already gotten used to when researching for other keywords and phrases.
For instance:
1. Explore Wikipedia and Google
Wikipedia is an excellent source of information. That's probably why it dominates the top positions on the search engines for various results. While it might be annoying to compete with Wikipedia for your rankings, the search solution can also be very useful to finding niche terms.
For example, look at what you get when you type "Social Media" into Wiki search: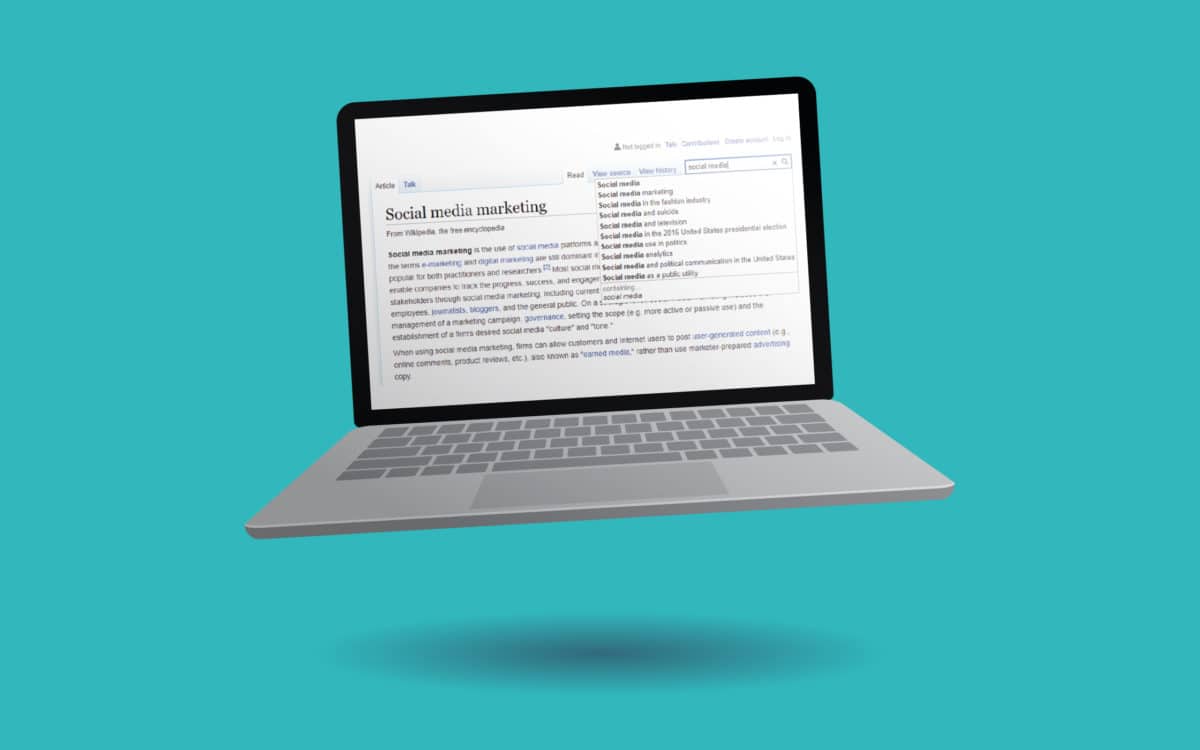 Plenty of useful, long-form niche keywords to work with there.
That's just the possible suggestions for keywords too. If you click through to a specific page, the detailed article on the topic will also introduce hundreds of related terms that you can consider too. Most of them are even linked to other pages that you can explore.
Similarly, Google search offers a very similar experience. If you begin typing a phrase into Google, you'll get immediate list of potential terms to rank for. Additionally, if you scroll right down to the bottom of the page, you'll also see a handful of related terms to consider too.
2. Find questions on forums and how-to sites
Once you've examined the potential search ideas available from Google and Wikipedia, you can continue to do excellent niche keyword research elsewhere.
In the age of voice search, one of the best things you can do is look for insights into the kind of questions your customers are asking. Not only are questions excellent long-form terms, but they're also quite specific too.
For instance, if you do a search for your niche, plus "forums" on Google, you'll see a list of potential environments where you can get insights from community members in your marketplace. Many forums are divided into long lists of niche markets that you can explore.
Reddit, for example, contains dozens of subreddits dedicated to different kinds of social marketing and digital marketing like r/content_marketing or r/webmarketing. Click into a subreddit, and you'll find endless ideas on topics you can cover on your blog.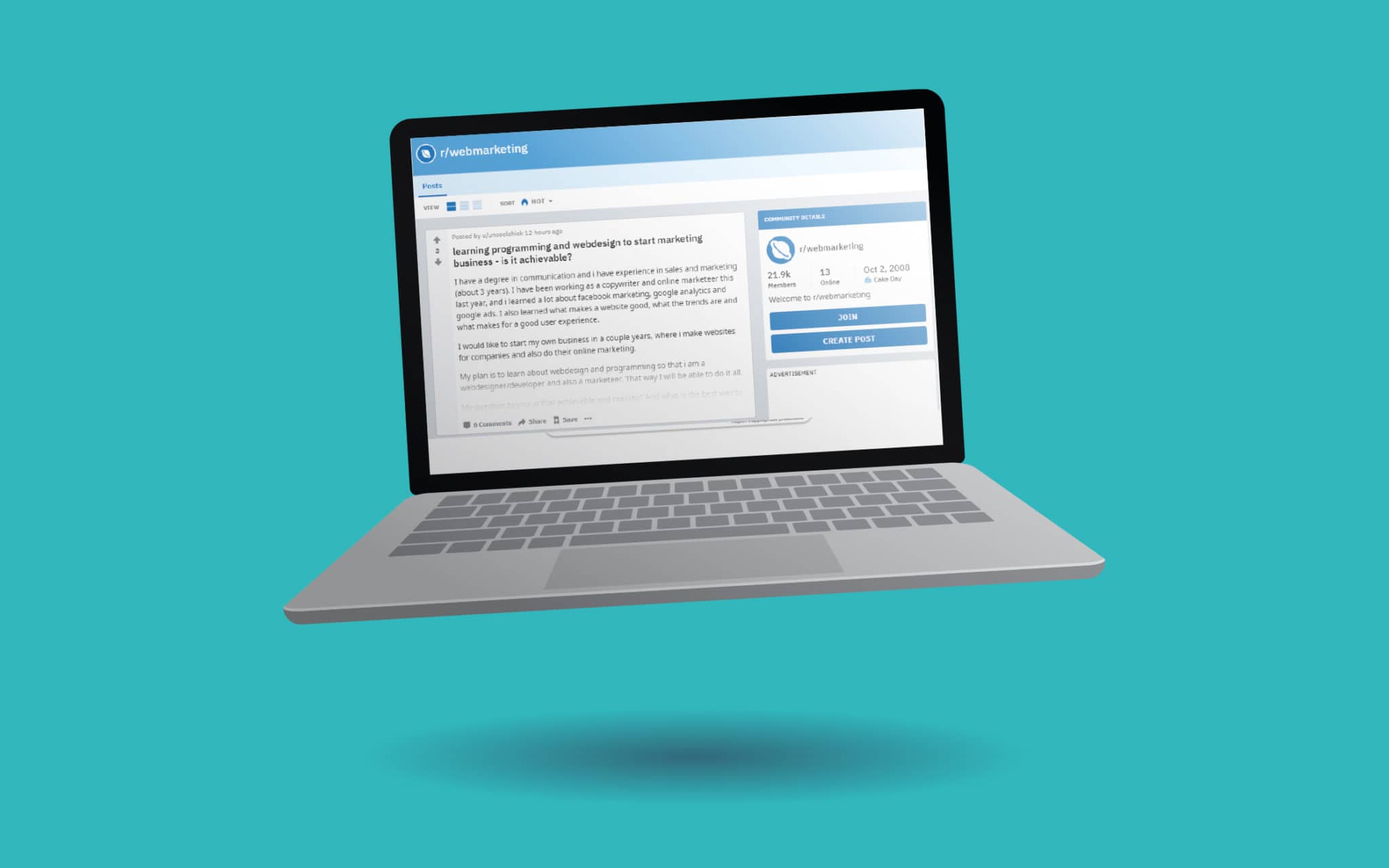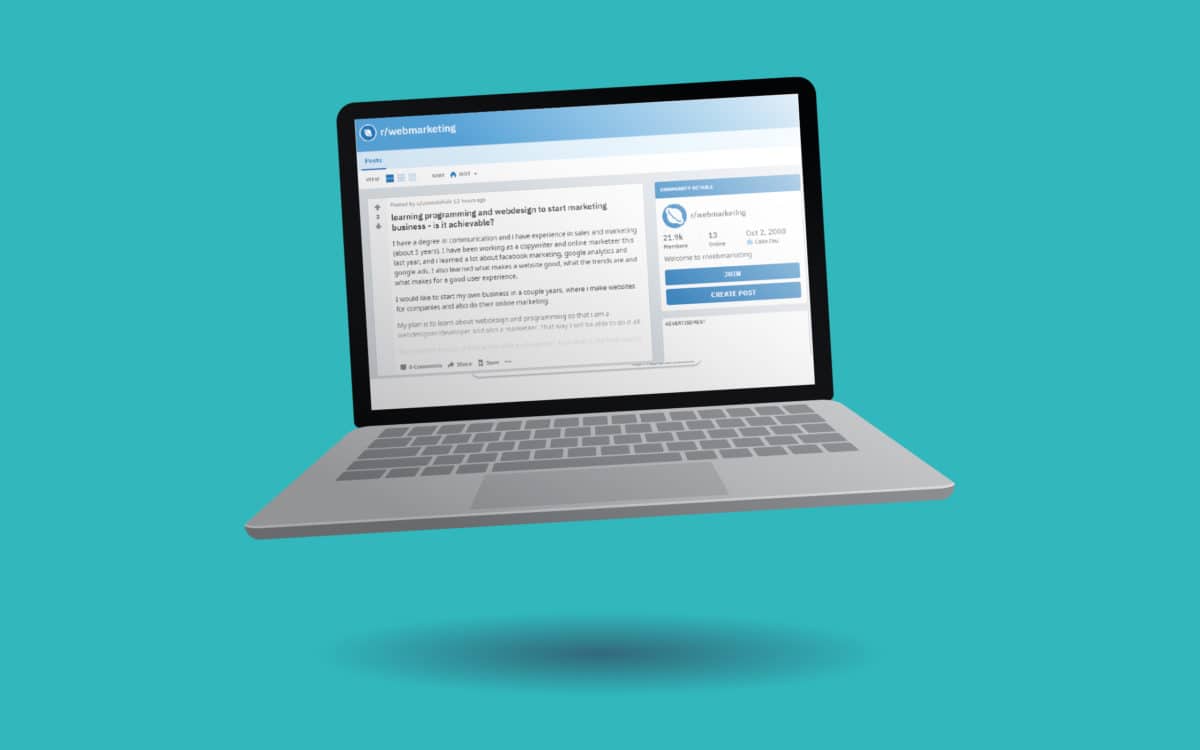 You can also conduct some of your niche keyword research on sites like wikiHow and eHow. Alternatively, go exploring on Quora to find out what some of the biggest questions people are asking about your industry might be.
3. Take a look at YouTube (and other social sites)
Finally, what better way to find out what specific people in your industry are searching for, than to look at what they're saying online?
Social media websites like Instagram, Facebook, and even YouTube are an excellent source of inspiration when you're learning how to do niche keyword research.
You can either simply pay attention to what your customers are saying when they're interacting with your brand on social media, or you can search for a specific term like "online marketing" and see what comes up on a channel like YouTube.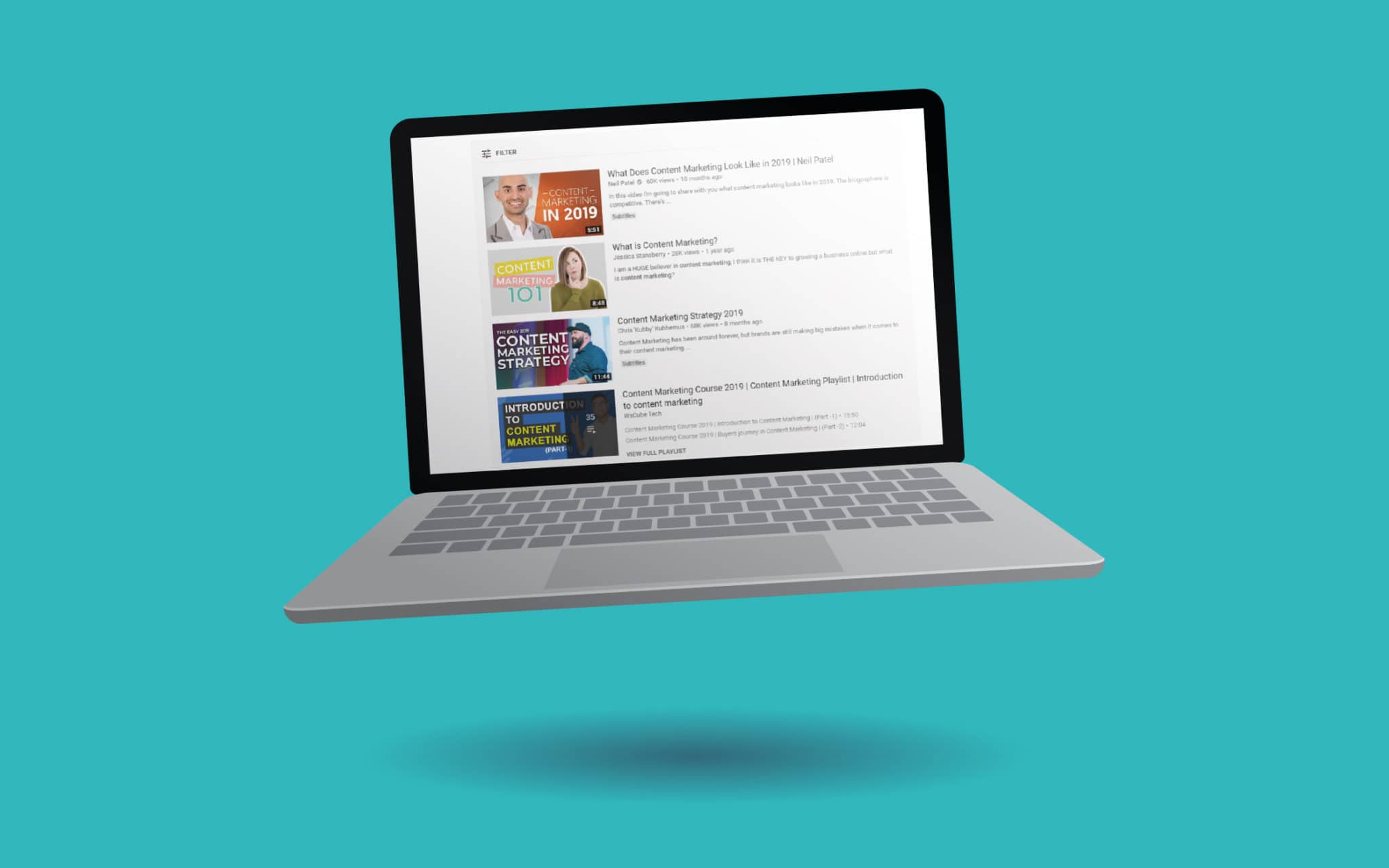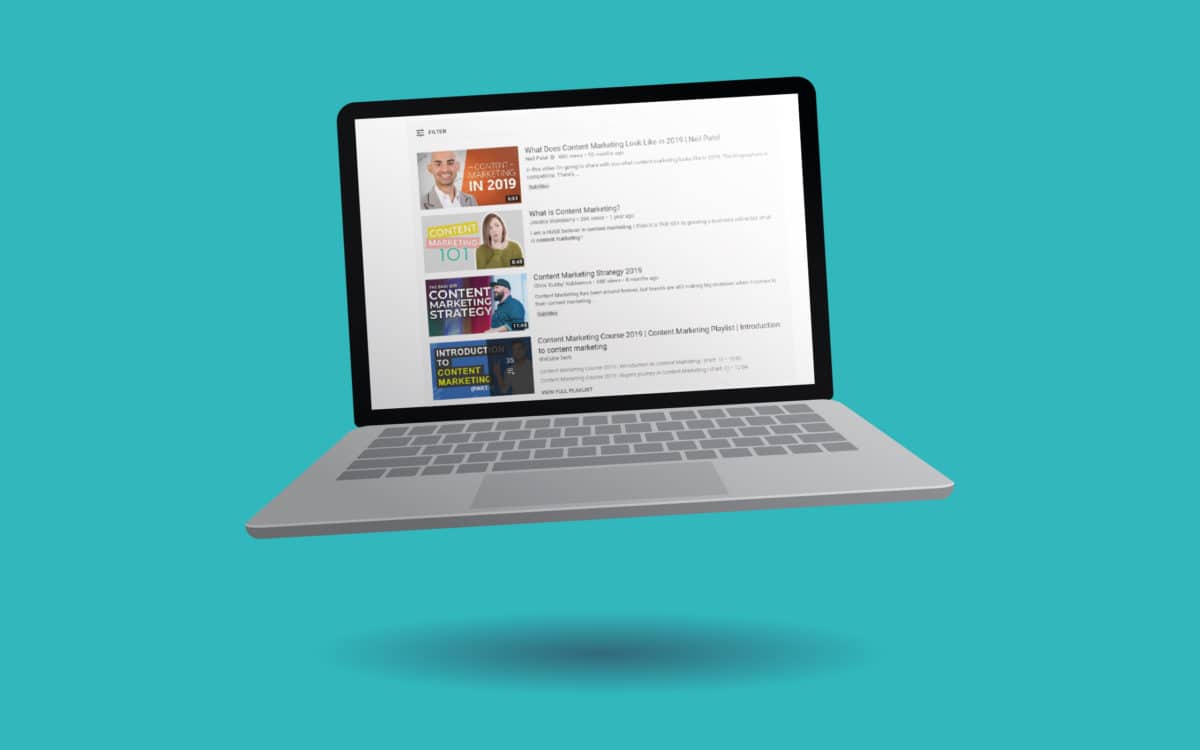 Most of the titles of YouTube videos are fantastic examples of long-term keywords that are specific to a certain audience or industry.
On social media, consider searching for a hashtag like #DigitalMarketing, and find out whether you can use what people are saying online to plan your future content.
Aside from tracking down some excellent inspiration for your blogs and articles, you might also find some questions you can add to a handy FAQ page on your website.
Refining your niche keyword research
With the strategies outlined above, there's a good chance that you'll find more keywords than you would expect in your chosen niche. That means that you'll need to begin narrowing your options down and figuring out what exactly you're going to focus on targeting.
Remember, just because a keyword shows up in relation to your niche or the topics that you're searching for, doesn't mean that you can necessarily leverage it.
When you're looking for the perfect niche terms for your long-form content and marketing campaigns, you still need to think about things like the level of value the keyword will offer to your audience.
You'll also need to consider how much competition you have, and how much volume you can get from the term.
Start by:
1. Looking for keywords with low competition
Since you're focusing on niche, rather than generic terms, there's a good chance that you'll be concentrating on keywords with low competition anyway. However, if your niche is quite popular, then there may be some other people trying to rank for the same terms as you.
Your aim should be to choose the keywords to rank for that have the highest volume and the lowest competition levels.
Low competition levels will make for cheaper ad campaigns if you choose to ramp your strategy up with PPC. At the same time, the lower competition will mean that you're targeting the kind of people who are specifically looking for whatever you have to offer.
Often, people doing searches with highly specific long-tail keywords are at the end of the search cycle. On the other hand, people searching for basic terms are more likely to be just finding out some generic information.
2. Consider going local
When you're learning how to do niche keyword research, one of the easiest things you can to do improve the success of your campaigns, is to focus on "local" rather than global results.
Rather than just making sure that you rank for the "top branding agency for startups", look into the option of ranking for the "top branding agency for startups in London".
Local search used to be just a critical concern for people who had brick and mortar businesses. However, as more people continue to conduct searches via voice and smart assistants, it's more common than ever for people to look for services and solutions "near me".
Even if your customers can access whatever you offer online, it's still worth telling them that they're going to be getting a local service from a company nearby.
Audiences, even in the eCommerce landscape, like to know that they're ordering products and services from a local company, because that usually means that they get faster and more reliable service.
Additionally, it's much easier to communicate with a local company if there are any issues with the purchase.
3. Track your SEO progress
Finally, niche keyword research, just like any SEO strategy, may require some trial and error. It will take time to make sure that you're targeting the right balance of high-volume and low competition terms. That means that you'll need to have a strategy in place for tracking your success.
Use keyword tools and analytics services to pay attention to how your niche keyword research is paying off in terms of results and conversions.
Focus on the kind of traffic that you're attracting and ask yourself whether you're having the right impact and pulling in the customers that are important to you. Staying proactive when it comes to things like keyword optimization and refinement is crucial.
If something turns out that it isn't working for you, think about how you can switch strategies. You might need to take a new approach to ensure that you have an ongoing and updated portfolio of niche keywords available to access and ready to deliver results at all times.
Even when something does work for you, make sure that you don't become complacent. Test and tweak your strategy over time to see if you can enhance your performance.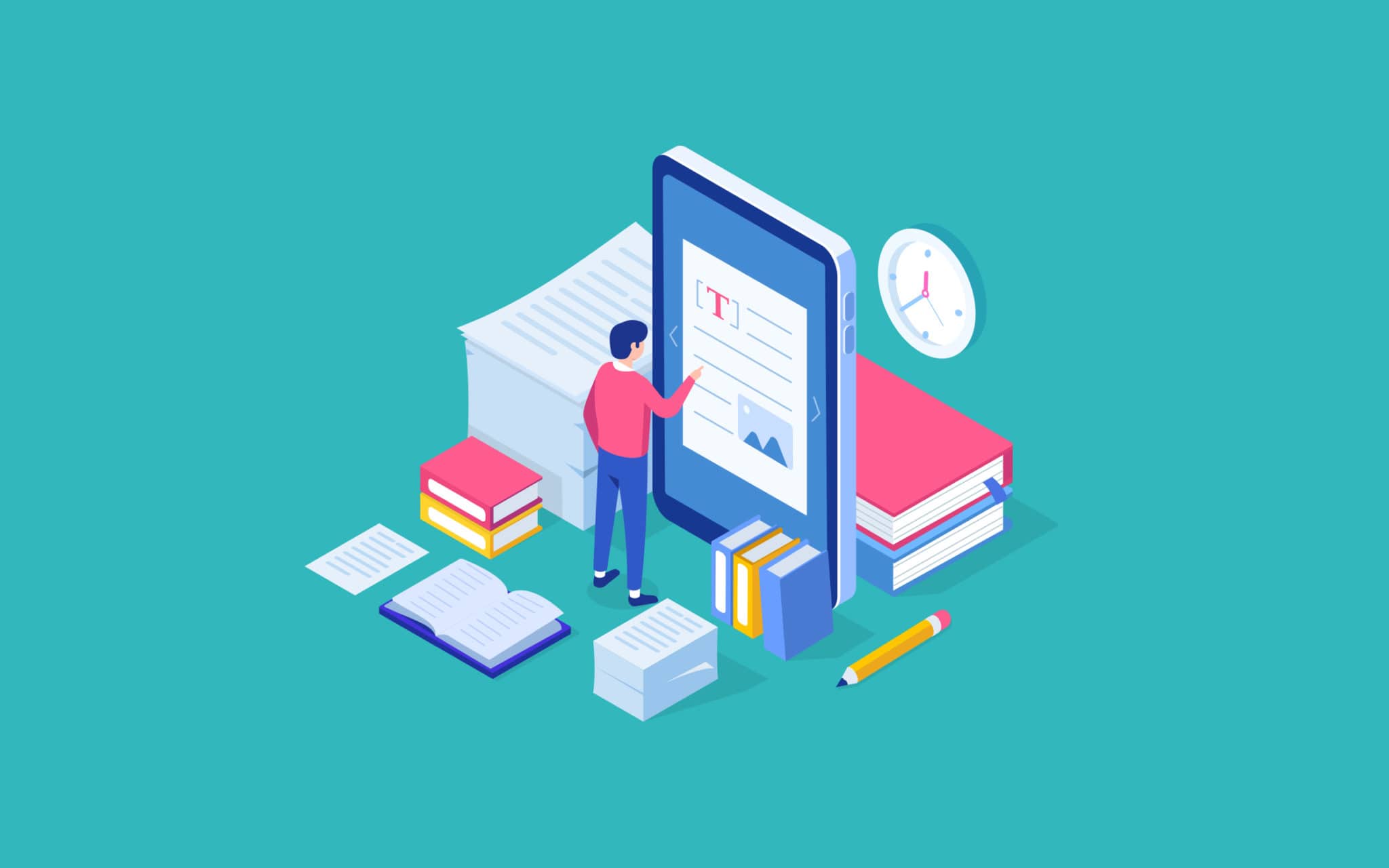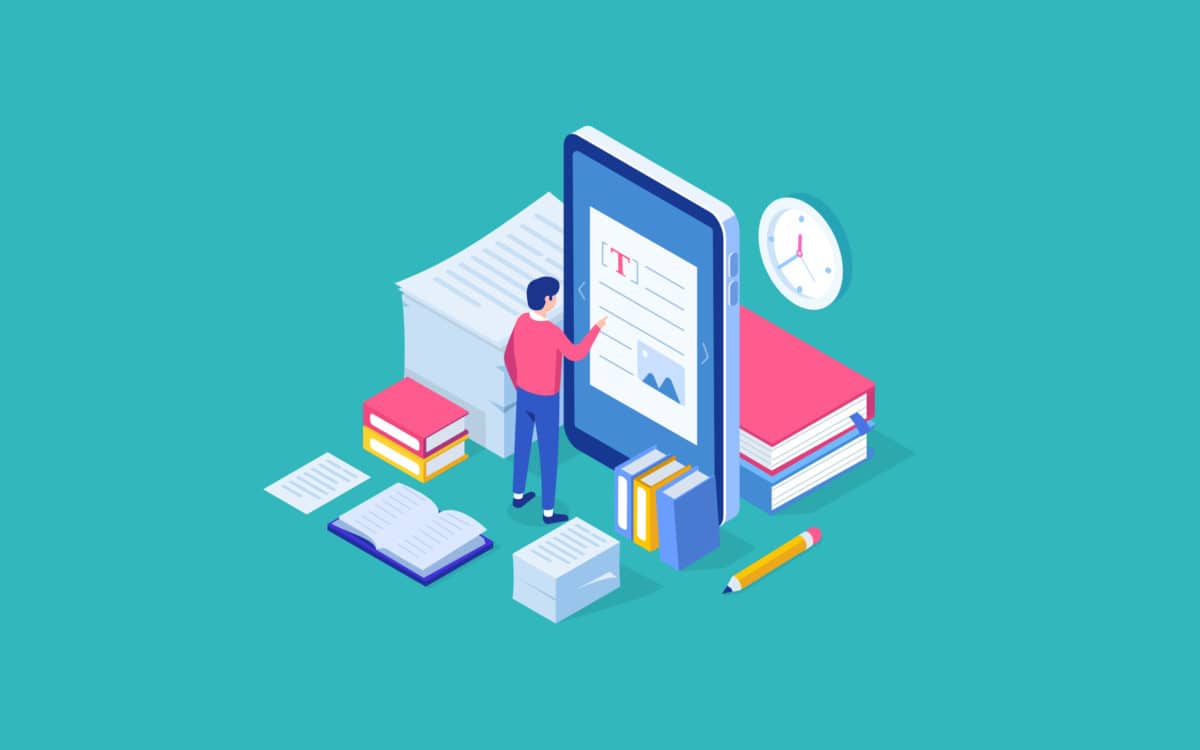 Own your niche
Niche keywords can be harder to track down and deliver less volume than their generic counterparts. However, that doesn't mean that they're not worth your time and attention.
When you learn how to do niche keyword research, you can improve your chances of competing in certain areas of the search results. At the same time, you make sure that you're spending money on attracting the right audience to your campaigns.
Niche keywords are a valuable way of attracting high-conversion and valuable customers to your company. You also get to carve out your own specific part of Google for the people who want to find your company.
Ready to get started? Read some of our other articles on search engine optimisation here at Fabrik or reach out to us for help building your brand today.
Fabrik Brands: Creative Industry