How to do keyword research the easy way: Your step by step guide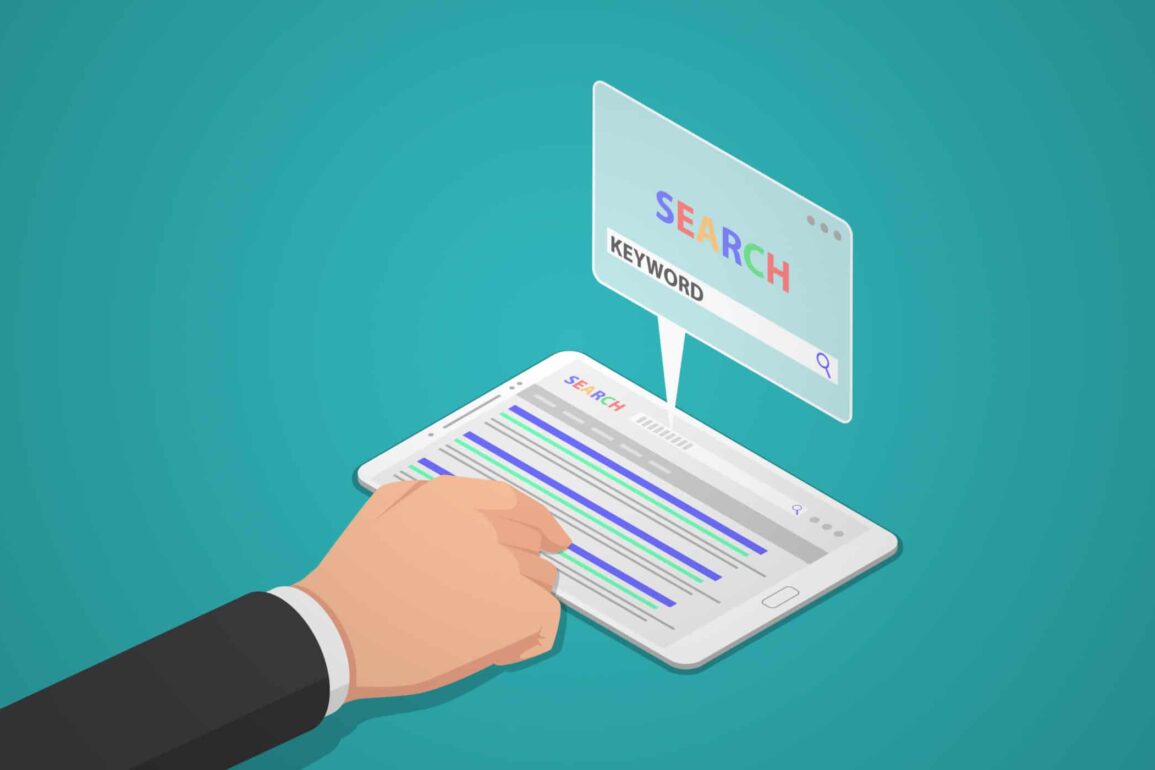 Wondering how to do keyword research?
You're not alone.
Even digital marketing experts have a hard time keeping up with Google these days, particularly when the search engine keeps changing its algorithm on such a regular basis. Most business leaders and marketing teams know that they need to do keyword research if they want to connect with their target audience and stand out online. Unfortunately, many of these individuals don't necessarily know how to do keyword research for SEO in a way that's going to help them thrive online today.
Keyword research, in a nutshell, is the process of finding and evaluating search terms that people can use to find your company online. The insight you get into these terms will help to inform your content strategy, while also helping you to make decisions for your larger marketing campaigns.
Keyword research not only tells you what your customers are searching for online, but it also gives you an insight into the things that you need to do to boost your chances of actually being found in today's digital world. Remember, your site is just one of millions that your customers could potentially end up at by the time they've finished their search engine journey.
Today, we're going to give you a step by step guide to how to do keyword research the easy way, so you can get control of your SEO once and for all.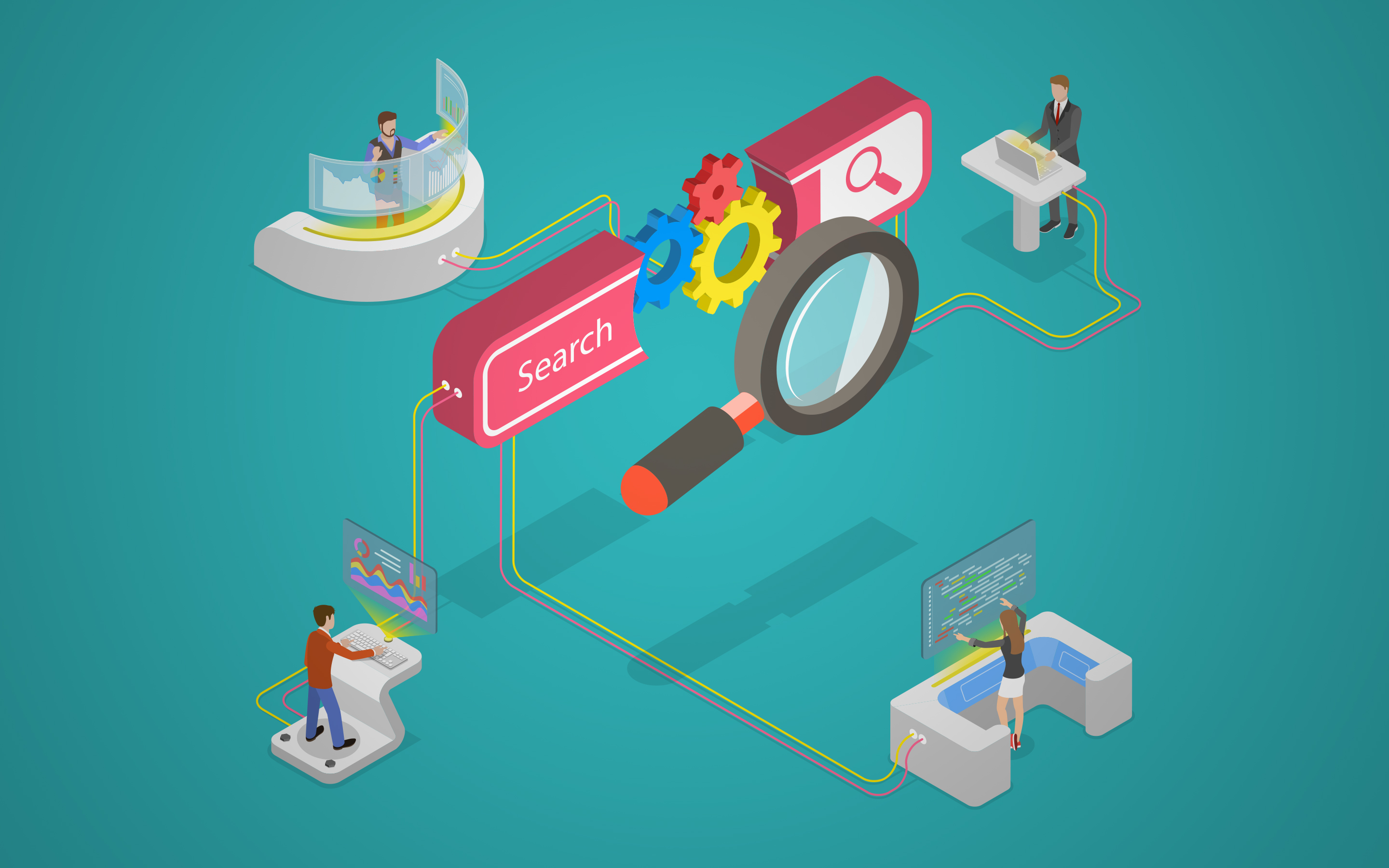 How to do keyword research for SEO: Listing important terms
The first thing you're going to need to start your keyword research process is something that the pros call a "seed list". This is basically your initial set of keyword ideas – the "head terms" that are related to your company and what it does. Your seed keywords will form the basis of your keyword research, but it's important to remember that this list can evolve over time. The chances are you'll find other categories of keywords that you want to focus on in the future, particularly after you've done some keyword analysis – we'll come back to that later.
Make your list of important keywords and topics based on what you know about your business so far. Imagine the topics you want to rank for as basic content buckets. You might come up with about 5 or 10 topics that you think are relevant to your company to begin with, and you can use those buckets to help you find more specific terms a little later. If you already have a blog that you use for content marketing on your website, then your seed terms might be the themes that you think about most frequently.
If you're starting your website for the first time, or you haven't invested in content marketing yet, the best thing that you can do is look at your user personas. The more you understand your customers, the easier it will be to determine what kind of words and topics they might search for when they want to find your company. If you're a digital marketing brand, for instance, your topic buckets might include:
Marketing automation
Digital marketing
Social media marketing
SEO
Email marketing
Inbound marketing
Marketing strategies
All of these terms are very generic. There's a good chance that you're not going to get to the top of the search engines for any one of them any time soon. However, you can start to think about the deeper topics that relate to those buckets and find ways to rank for more focused and specific customer queries. That leads us onto our next step on how to conduct keyword research.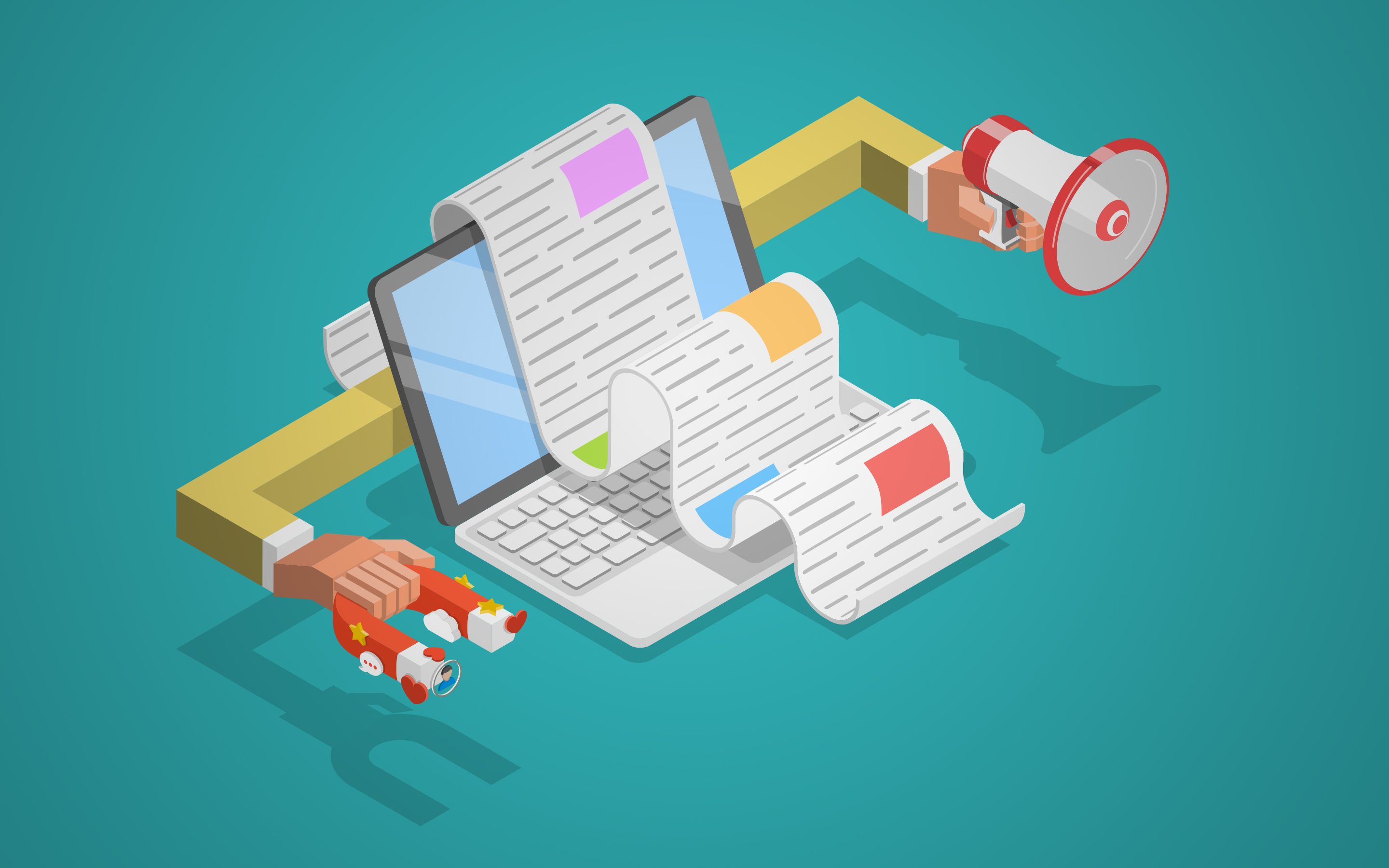 How to do keyword research step 2: Filling your content buckets
Once you know the basic topic buckets that you're interested in focusing in, you can begin to identify the deeper search terms that you want to work on ranking for. Filling your buckets with phrases that your target audience is using to traverse the search engines is crucial to driving the success of your SEO strategy.
Go back to one of your content buckets and the "seed term" that you choose. For instance, maybe you're focusing on "email marketing" right now. There are plenty of ways that you can expand on the topic of email marketing with phrases like:
What's the best email marketing software?
How do I get started with email marketing?
How to track email marketing metrics
How to build an email marketing strategy
Email marketing automation
Lead nurturing
If you're feeling unsure, try a tool like Soovle. This digital service allows users to enter keywords and get a list of the top autocompletes for that phrase from a wide variety of search engines. There are also services like "answer the public" which specifically give you ideas of the kind of questions that customers are asking related to a certain seed term.
At this point, keep in mind that you're not trying to come up with a final list of phrases or keywords that you're going to be targeting in your next content strategy. Instead, you're looking for a brain dump of all the phrases that potential customers could search for if they wanted to find something related to your chosen topic bucket. You can narrow things down later on, and make sure you're focusing on the keywords that will give you the best results.
Another handy way to come up with some useful keyword ideas is to find out what kind of terms and phrases you're already being found for online. This strategy will only be useful for companies that are already gaining traffic for their website. However, if your company has been online for a little while, then you can use solutions like the Traffic Analytics tool to get started. If you know that your audience often finds you when they're searching for "Local digital marketing experts", then it might be a good idea to double down on similar search terms for instance.
Don't forget to get as many people from your team involved as possible too. Sales and service teams are often great at providing insights to some of the questions that your audience have about your products and services. You can even check the comments on your existing blogs, or the messages that people leave on your social media sites to get ideas from there too.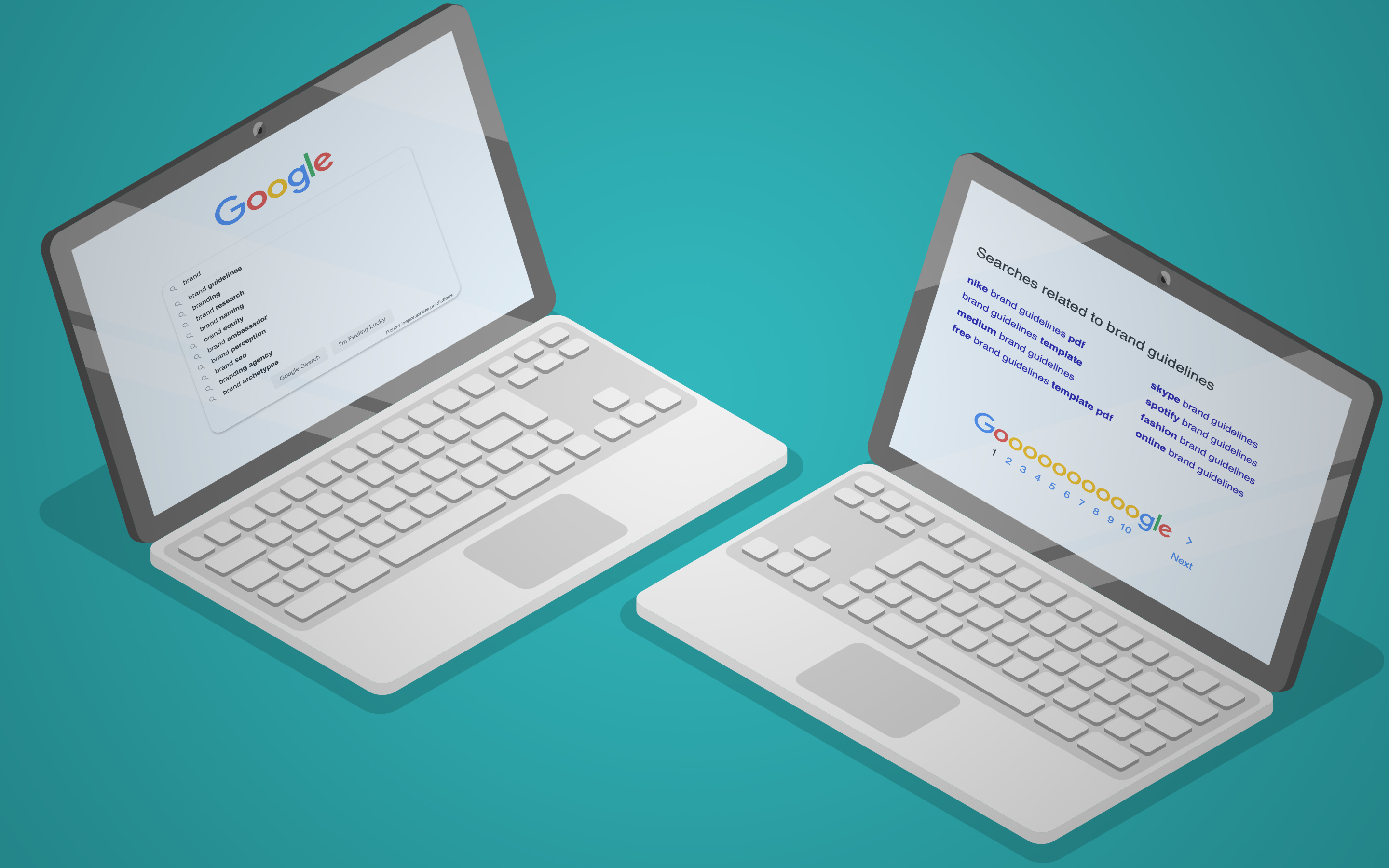 How to conduct keyword research step 3: Finding related terms
While you're striving to fill your content buckets full of as many ideas as possible, don't underestimate the power of "related terms". If you've read our guide to latent semantic indexing before, then you'll know that related terms can be a powerful way to give the search engines more context when it comes to figuring out where to place your site. At the same time, looking for related terms also means that you can come up with ideas that you might have missed on your own.
The easiest way to find related search terms, and a tip provided by any good guide on how to do keyword research for SEO, is to step into the shoes of your target audience. Head over to Google and take a look at the related search terms that Google suggests when you start typing in a keyword or phrase.
If you go ahead and complete a search on Google, you can also scroll right to the bottom of the page for more suggestions.
While not all of the suggestions that Google gives you will be relevant to you and your business, some should give you some helpful ideas to work with. If you want to expand your content buckets even further, you could even try searching for some of the related terms that Google suggests and going to the bottom of the page again to see what their related terms are.
Finding related search terms for your keyword research might seem like a bit of a convoluted process at first, but it's one of the best ways to inspire your team with countless new content ideas that they might be able to explore.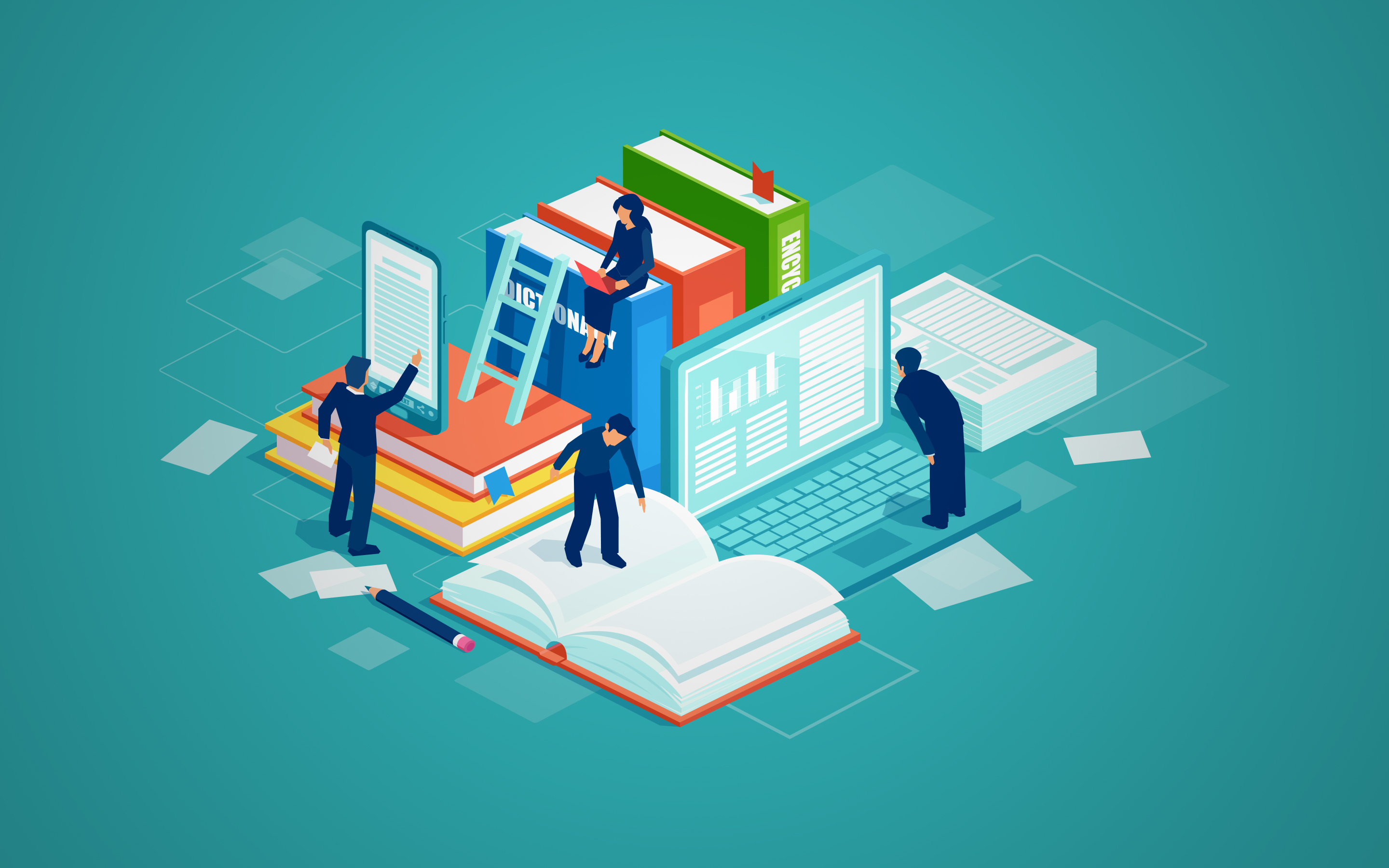 How to do keyword research step 4: Find different types of keyword
While you're dealing with your keyword research strategy, it's also worth making sure that you're getting the right balance of different kinds of keywords. You don't want your content buckets to be filled entirely with one or two-word phrases. Usually, those short-tail keywords are the highest to rank for, and the most competitive. While there's nothing wrong with including some of them in your strategy, you'll also need a heavy focus on long-tail keywords too.
For those who are still getting used to the basics of SEO and keyword research for the first time, long-tail keywords are longer keyword phrases that contain three or more words. These terms might be conversational search terms like "How do I find a digital marketing team?" or they might just be very specific like: "Digital marketing experts in London".
The great thing about having a good mix of head terms and long-tail phrases is that it gives you the option to aim for both long-term and short-term wins in your SEO. The term "branding" will be far harder to rank for than "How to create an amazing brand".
Another thing to keep in mind is that people searching for more specific long-tail phrases are often further along in their buyer journey. They already know what their problem is, and they're researching a solution to it. This means that you can capture the attention of your target audience during a critical point in their purchasing cycle.
Long tail keywords may even improve your chances of appearing in the new "featured snippets section" on Google if you learn how to use them correctly. If you can quickly and concisely answer the questions that your customers are looking for, then you can appear in this part of the search engine result page: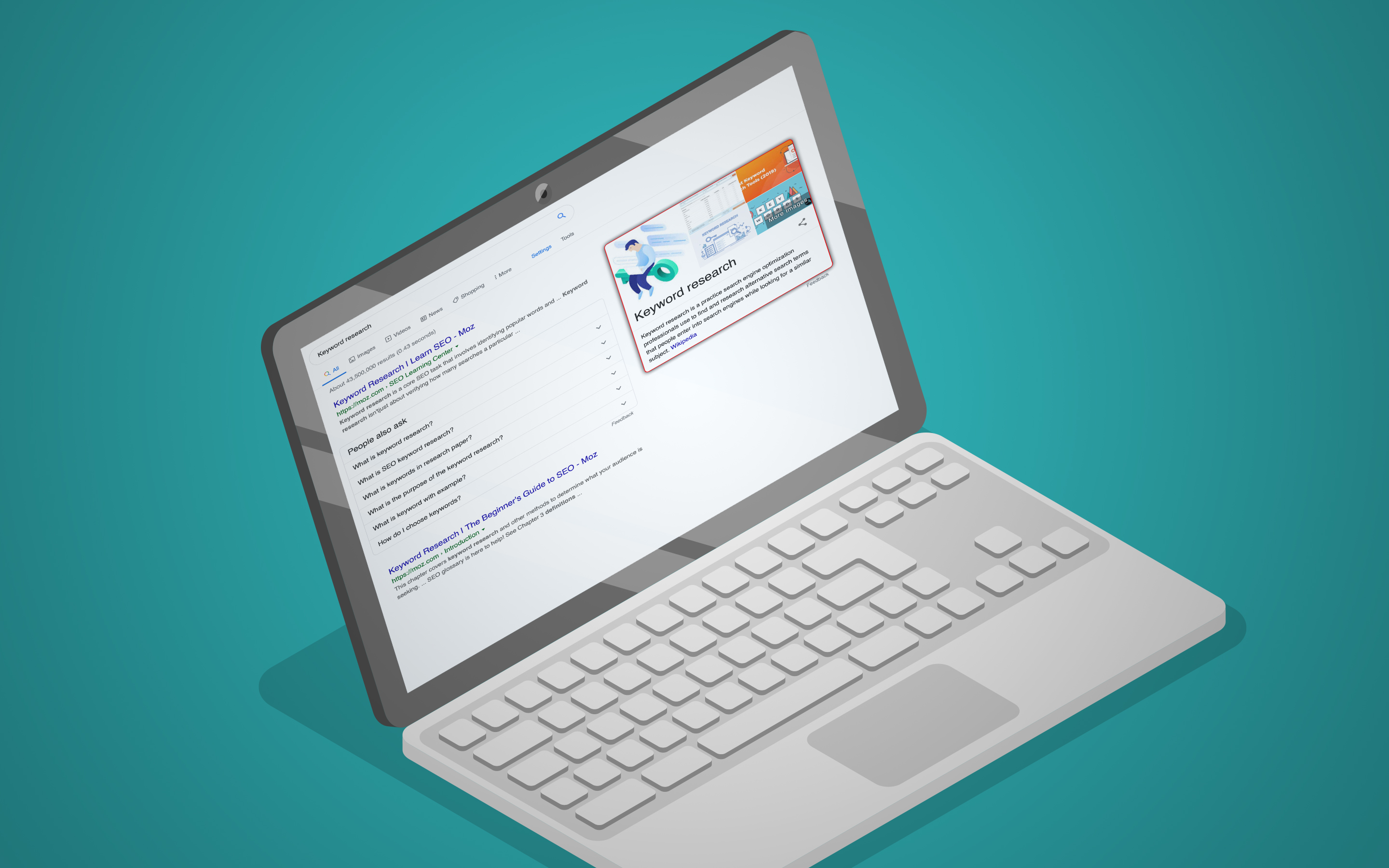 That's a great way to capture the attention of your target audience, and also show your thought leadership. What's more, the content that appears in the featured snippet section of Google is also what informs the results of voice-based searches. As more customers start to search for information using their smart speakers, and Siri, appearing in the featured snippet section will become increasingly crucial.
Just make sure that, although you answer the question, you still give your customers the idea that there's a lot more to be learned if they click through to your website.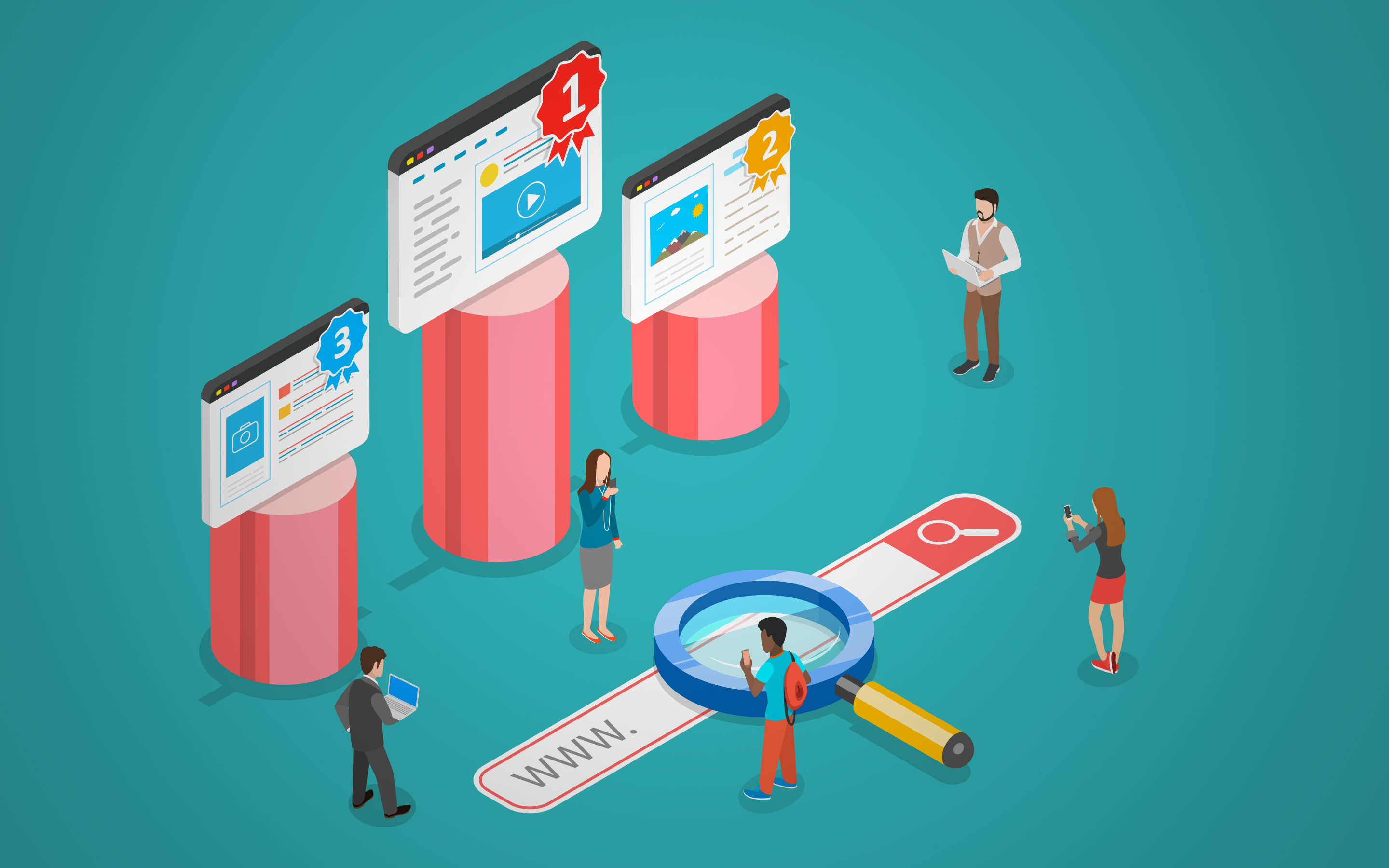 How to conduct keyword research step 5: Check out the competition
Next in your guide for how to do keyword research for SEO, you'll need to look beyond your website and customers, and start thinking about the wider market. This means looking at where you stand compared to your competitors.
Competitor analysis is a tricky thing in the marketing and branding world. Comparing yourself to other businesses is complicated, because every company is different. Just because another business has achieved incredible success with a certain strategy doesn't mean that you'll get the same results. The same goes for your keywords. Just because a keyword helps your audience to attract their preferred customer doesn't mean that the same applies for you.
However, a thorough competitor analysis conducted as part of your keyword research can help to bring extra depth to your SEO campaign. For instance, using a tool for keyword gap analysis, you can find out which keywords other companies in your industry are ranking for that you haven't begun to research yet. This could introduce you to terms that you simply didn't think of.
Services like SEMrush allow business leaders to run a number of crucial evaluations that show them the top keywords for the domain that they want to compete against. Your competitor analysis may even help you to come up with ideas for words that you can target that other businesses have forgotten about. This could mean that you can better attract a wider range of customers, or people from niche backgrounds.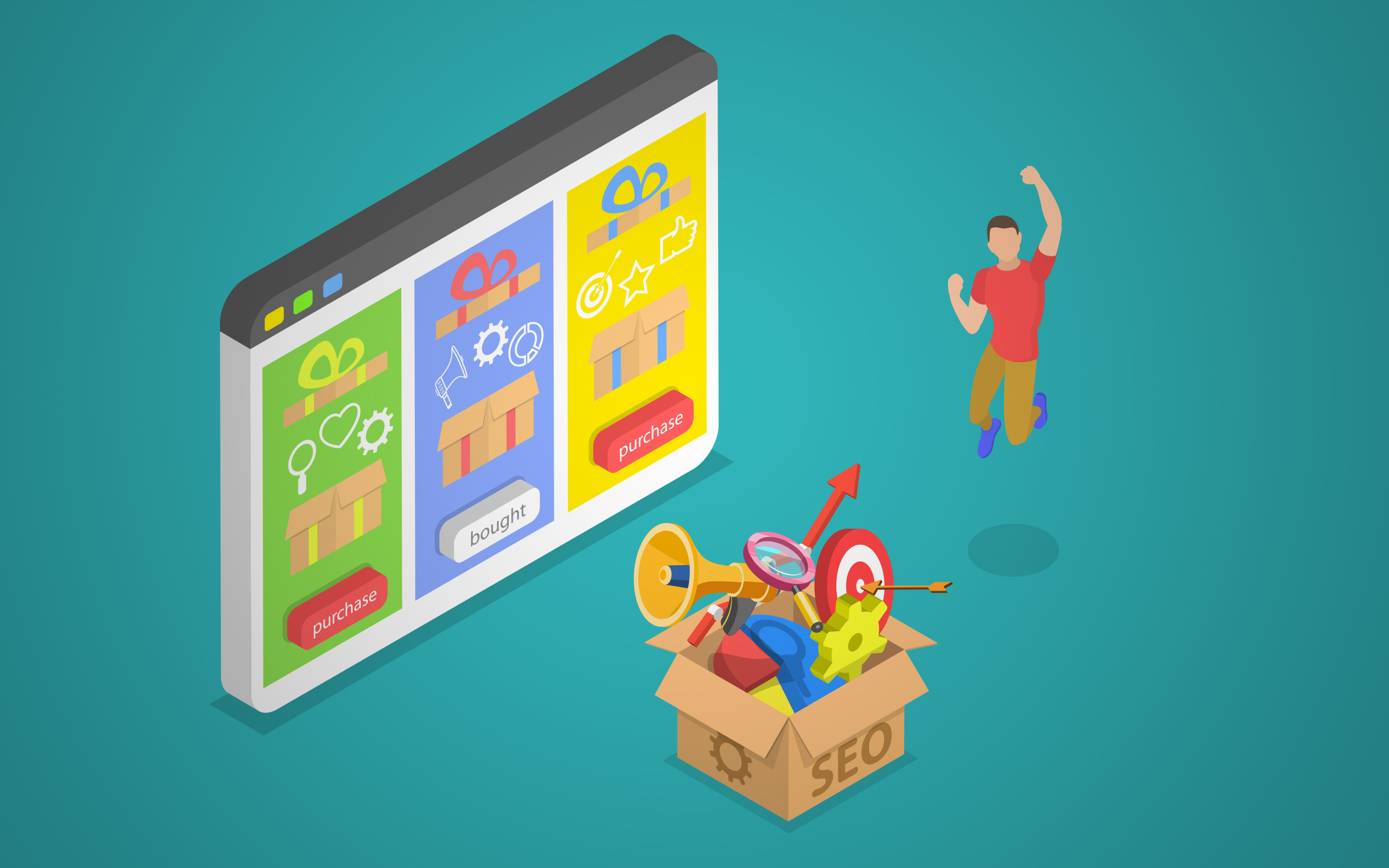 How to do keyword research step 6: Use the right tools
Up until this point, you've probably noticed that we've mentioned a few tools that you can use to help with your keyword research. Creating the perfect SEO strategy is hard, which is why countless companies have created tools that today's businesses can use to simplify their search for the ideal keywords. There's no need to go it alone when you can simply access these tools instead.
For instance, some of the most popular keyword research tools are the ones that help you to expand your list in the first place. The Moz keyword tool allows you to discover important information about the keywords that you might want to rank for, including monthly search volume. Moz also allows you to pinpoint the keywords that are most likely to capture the attention of local customers or support your efforts to appear in the featured snippets. The keyword explorer "difficulty score" also helps you with narrowing down your options by ensuring that you choose the phrases that you have the best shot at ranking for.
The kind of tools that are most suitable for you will depend on what you want to accomplish at each stage in your keyword research. For instance, if you'd like to uncover information about keyword search volume, then you can use a system like Ahrefs for that. For those who don't know, the higher the search volume is for a given keyword or phrase, the more work is required to achieve higher search rankings. If many SERP features are clogging up the keyword result page, the difficulty in ranking for that term increases.
Most of the time, bigger brands will take up the top ten results for the highest-volume keywords. That's why, if you're just getting started on the web, it's usually a good idea to target more specific terms instead. Of course, you don't want to go too low when it comes to targeting search volume, or you could risk missing out on a good ROI for your content marketing efforts.
Some of the top tools to use for various parts of your keyword research strategy include: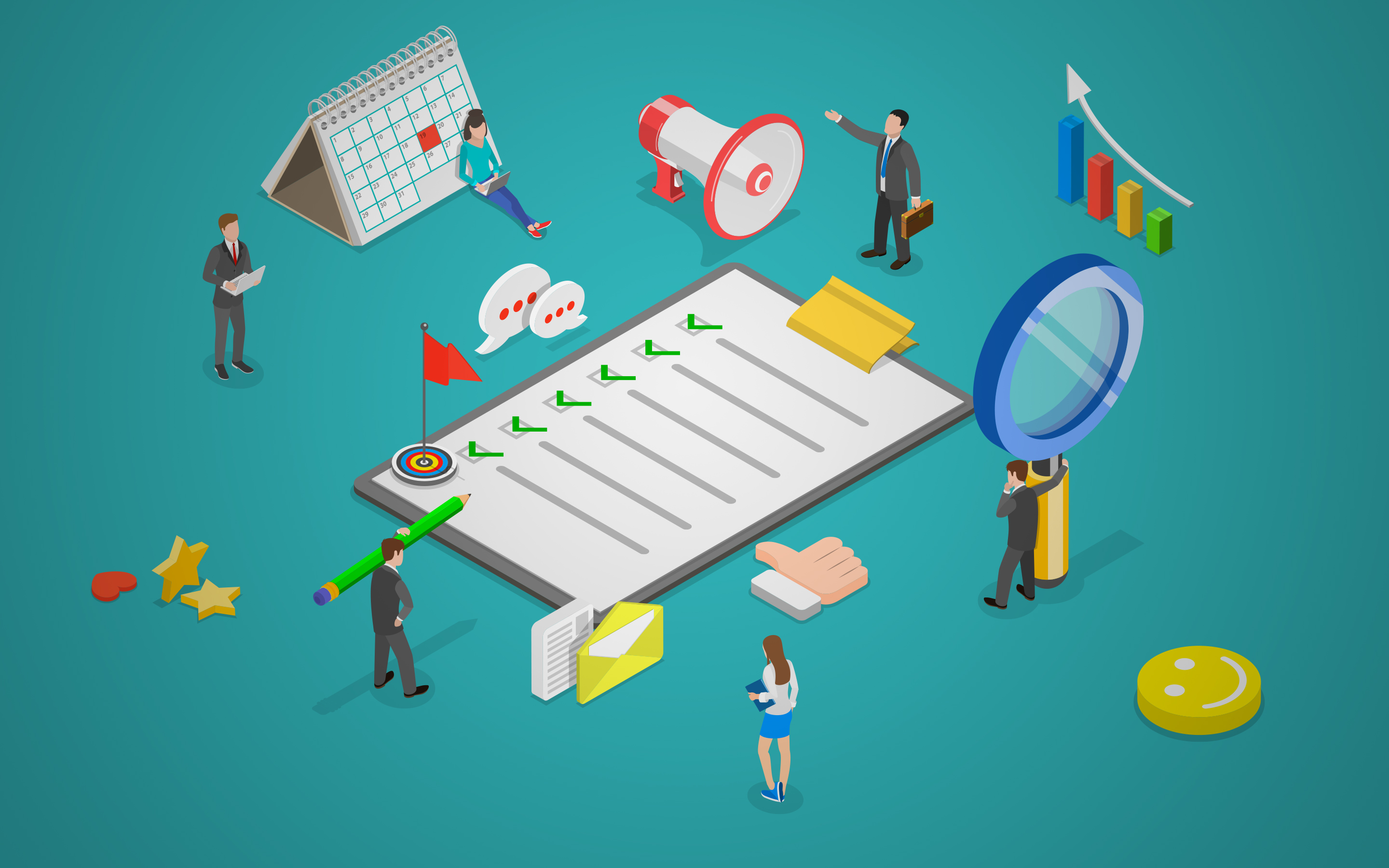 Conducting keyword research step 7: Narrow things down
You're almost there!
Now that you've got the perfect mixture of keywords, and your topic buckets are brimming with new ideas, you'll need to start narrowing down your lists. This is the point in your keyword research strategy where you'll figure out which terms and phrases that you're going to focus on first. You can always keep your wider lists handy for inspiration later too.
One of the best tools that you can use to start narrowing down your options with keywords and phrases, is the Google AdWords Keywords Planner. Keyword Planner gives you a bunch of useful tools that you can access for SEO, although some people complain that there isn't as much functionality today as there used to be. Fortunately, you can make up for some of the lost capabilities by taking information from Keyword Planner and filling the gaps with Google Trends.
Start by using the Keyword Planner to flag the terms in your list that have too much or too little search volume. You should also be getting rid of any terms that:
Aren't totally relevant to your audience
Are too competitive to rank for right now (keep these terms in the background of your campaigns instead)
Don't help you to maintain a healthy mix of different keywords
Don't just delete the keywords you're not going to use. Check out the trend history and projections that these terms have in Google Trends too. You might be able to invest in a few ideas now and reap the benefits in the long-term. Even if a term doesn't seem fully relevant right now, you can always keep it in a spreadsheet for later on. It might inspire you to try some slightly different phrases later.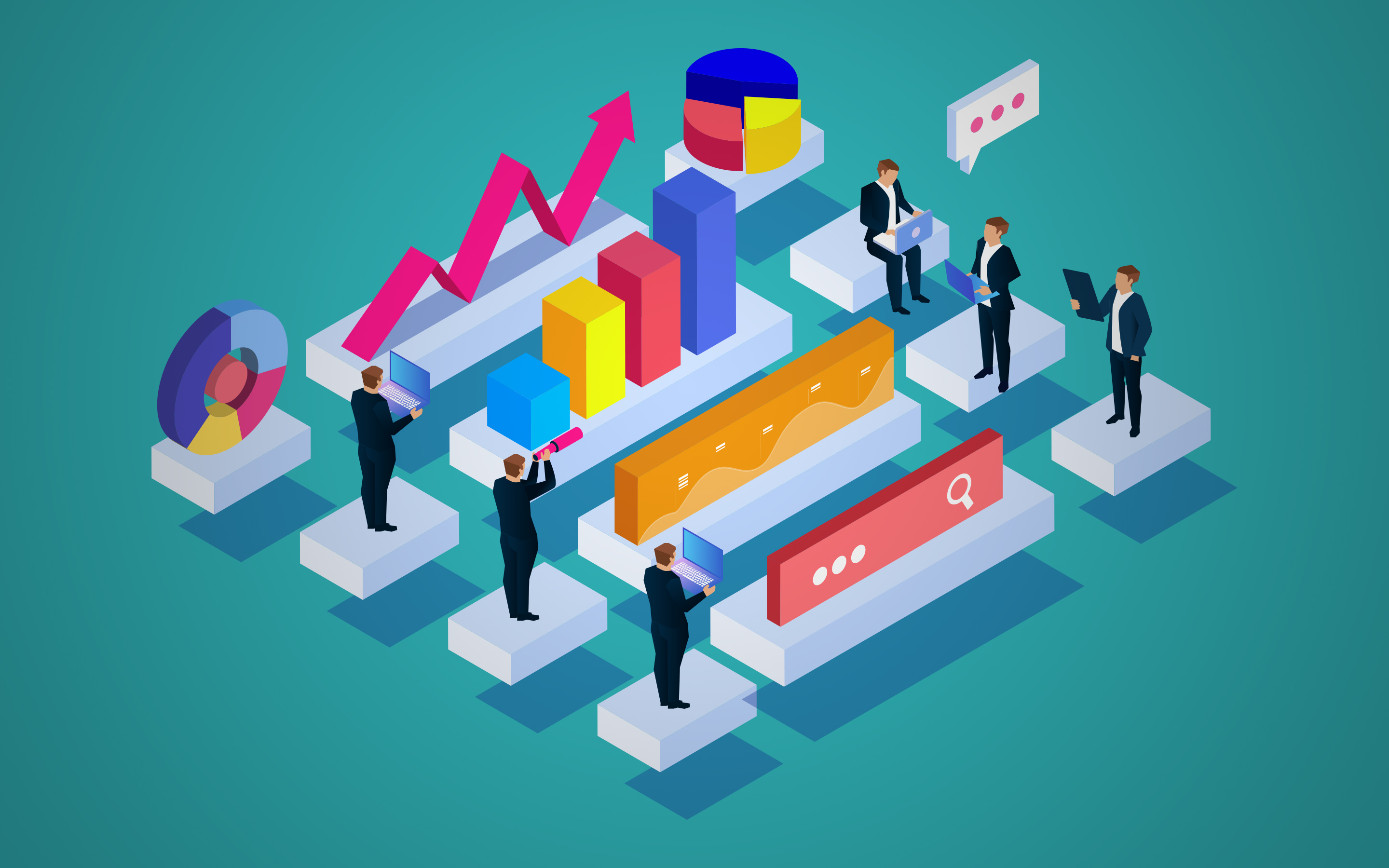 Finishing up your keyword research
By this point, you should have a pretty comprehensive list of keywords that you can use to make sure that you're focusing on the right topics for successful business growth. If you've followed the steps above correctly, then you'll have everything you need to encourage both short-term and long-term gains for your SEO strategy.
Just remember that like all aspects of SEO, keyword research isn't a set-it-and-forget-it thing. As your business evolves and you learn more about your target audience, you'll discover new keywords that you can target and rank for. Committing to reevaluating your keyword strategies once every few months will be an excellent way to make sure that you don't fall behind your competition.
In the meantime, if you need more help making the most out of your SEO, don't forget to check out the other helpful guides available from Fabrik Brands. Alternatively, reach out to us for some personalized assistance on how to grow your brand.
If you enjoyed this article, you might enjoy these too:
— Keyword research: The key to unlocking your SEO
— Working with the media: How to write a press release
— From the outside in: External marketing audits