Welcome to the goldfish paradox.
We're living in an era where people are constantly searching for quicker and more convenient ways to get their hands on valuable information. People browse social media on their phone, use apps to shop, and stream television, so they don't have to sit through ads.
In a world where everything revolves around instant gratification, why would anyone bother to sit down and read a 3,000-word article?
The simple answer? People's attention spans aren't as bad as you'd think.
While it's much harder to capture the focus of your audience in today's digital world, the average British person has an attention span of about 14 minutes.
Forget what you've heard about everyone having the concentration levels of a fruit fly. The problem isn't that people don't want to read long form content. In fact, statistics constantly show that longer content is more shareable, credible, and engaging.
The issue that most brands face is that they don't know how to create content that's going to capture and keep their audience's interest.
Today, we're going to bust the bubble of the goldfish myth once and for all.
By the time you've finished reading, you'll know what long form content is, why it's so beneficial to your business, and how you can create marathon marketing posts that people want to read.
Let's get started.
What is long form content? Why your strategy needs substance
First things first, what is long form content?
Is it 3000-word blogs? 10,000-word case studies? Hour-long podcasts?
That's the million-dollar question. Different marketers identify long form content in different ways. The general rule is that long form marketing is any asset you create which exceeds the industry standard for word-count and length.
Long form content is an opportunity to go into more depth with the marketing materials you use to reach out to your target audience. That might mean creating a lengthy video or simply adding a few thousand words to your average blog post. While a long form content definition will vary depending on who you ask, the goal is usually the same – to provide an audience with plenty of information, entertainment and value.
Your long form content strategy doesn't have to focus exclusively on blog posts; you can also consider:
Interviews with experts from your industry: People love hearing from authority figures, and an interview gives you an easy way to create content that's longer than the average post. All you need to do is reach out to experts who are willing to give their thoughts on a sector-related topic.
Tutorials: No matter which industry your business exists in, there's sure to be things you can teach your audience. How-to guides and tutorials are a perfect avenue for long-form content, particularly when you pack them full of actionable tips.
Case studies: Personal stories from your users and customers, as well as case-studies into the things you accomplished for your clients, are great sources of long-form content. Insights from genuine experiences can also be very valuable for customers who are on the fence about buying from you.
Predictions and forecasts: Expert insights into the current happenings in your industry, or even curated posts that draw together information from around the web can provide your customers with a valuable resource.
Opinion pieces: Any writer knows that it's easier to create lengthy content on a topic you're passionate about. Give your opinion on a common topic or shed new light on a concept that people generally don't talk about. Just make sure that the content you create is consistent with your brand image.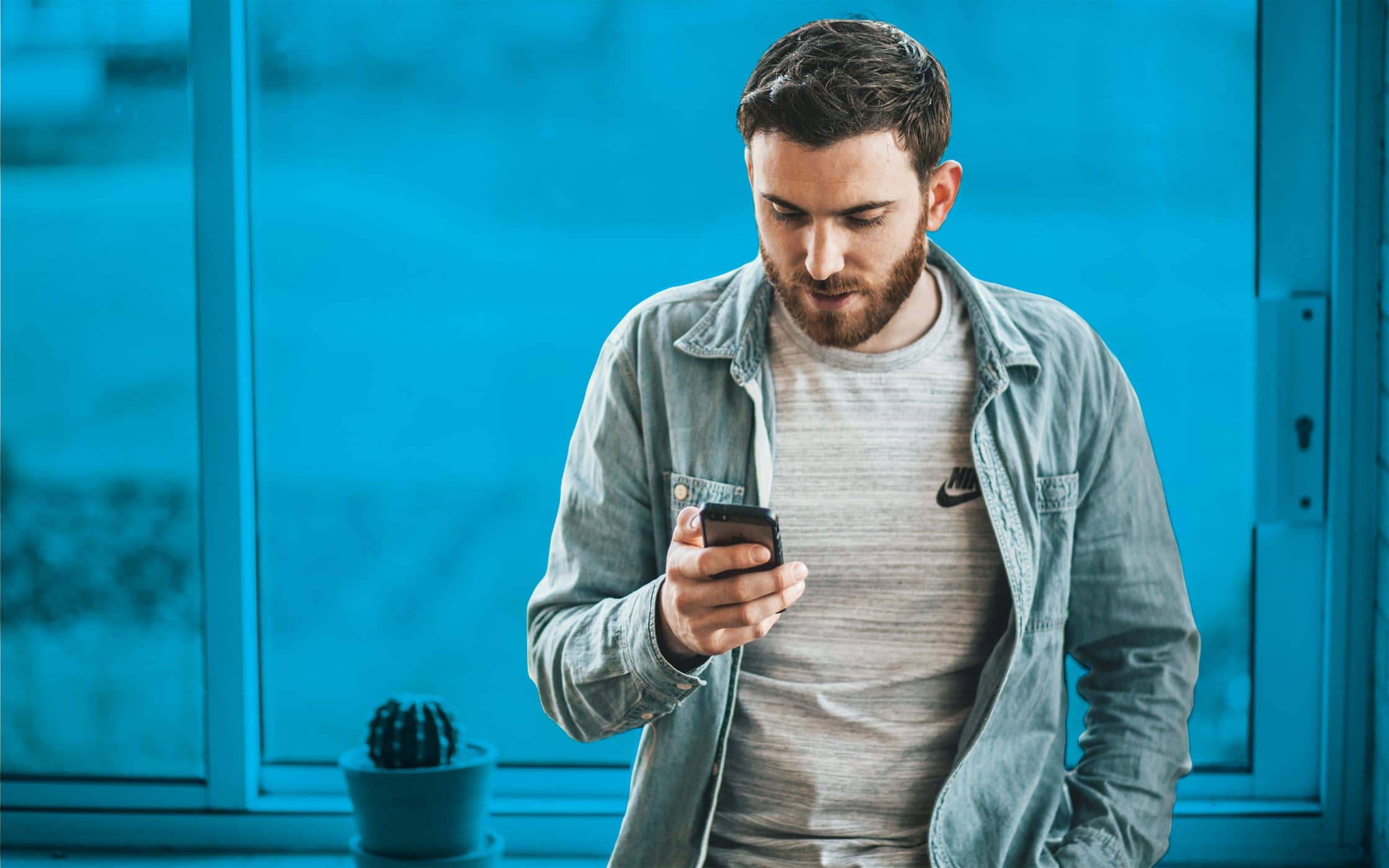 The benefits of long form content and SEO
The discussion of whether long form content is better than short form content has been going on for quite some time in the marketing industry. While some people argue that shorter attention spans demand more concise content, the statistics show otherwise.
One of the biggest benefits of creating lengthy marketing materials is the connection between long form content and SEO.
Back in the days when content marketing first began, websites were optimised entirely for keywords, and webmasters funnelled those keywords into short posts to get as much content out as quickly as possible. Now, the SEO algorithms have changed. The average post in Google's top-10 search results is over 2,000 words long, and statistics show that the longer your content is, the better.
Part of the reason that search engines love long form content is that it shows authority and insight. The other part is that 70% of search queries now use long-tail keywords. Longer questions demand longer answers. Of course, the connection between long form content and SEO isn't the only reason you should go long or go home. Other benefits include:
Better brand authority: Imagine you're looking for advice on an important question – one that could change your life. Would you risk it all on an article that's only a couple of paragraphs long? Or would you take the advice of a page with thousands of words of information, complete with statistics, backlinks, bullet points and graphs? Long form content shows your audience that you did your research and you're ready to impart some wisdom. It helps people to trust you.
More shareability: Research suggests that the blog posts which get the most shares on social media are generally 1,000 words long or more. People share content that they believe is valuable to their friends and family. The more content you produce, the more likely you are to say something helpful.
Extra conversions: Long form content is great for your bottom line too. Studies into the effect of word count on conversions show that longer pages see an up to 50% better conversion rate. This plays on the idea of credibility mentioned above. People who trust you are more likely to buy from you.
More opportunities to rank: As far as long form content and SEO goes, lengthier posts give you countless ways to build your organic traffic. Not only do they help you to connect with your audience through the right long-tail keywords, but they also give you more opportunities to use those keywords naturally, leading to a higher position on the SERPs. Lengthier posts are also more likely to attract backlinks, which are another factor Google considers in its SEO rankings.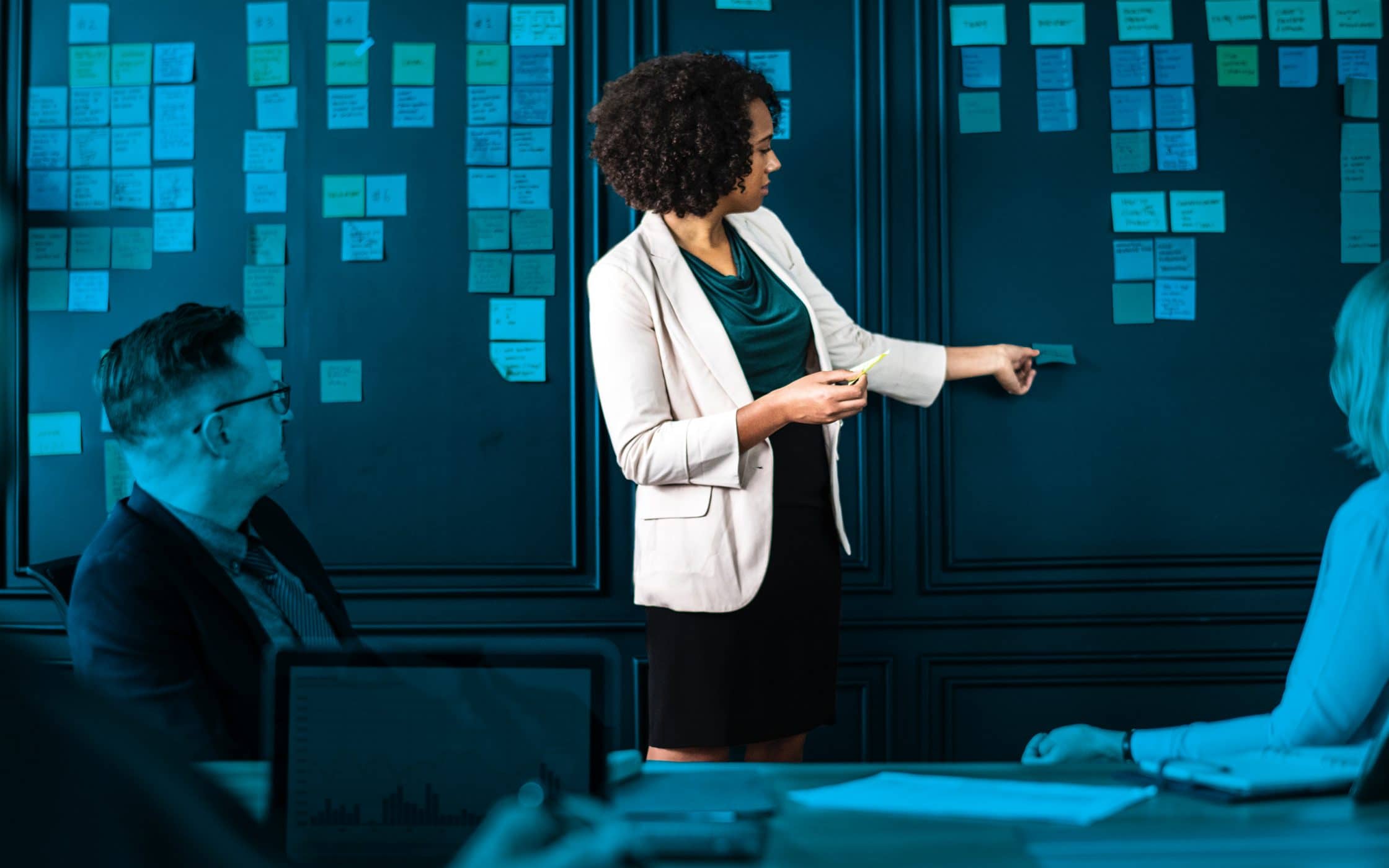 Planning for long form content: How to get started
Writing long form content doesn't just mean smashing your hands against a keyboard until you reach a certain word-count.
Just like anything else in your content strategy, your long form content needs to be planned, purposeful and valuable. That means that you're going to need a strategy to create an incredible piece. Although your audience might be smarter than a goldfish, they're still not going to stick around through 4000 words of boring text.
Before you start writing:
1. Define your goals
Before you start tapping away at your keyboard, find your own answer to the question: "What is long form content?" Ask yourself what "long" means to your brand, and why you're creating this type of content, instead of sticking with the strategy you've been using so far.
Maybe you want to tell your brand's story and build more awareness for your products and services. Perhaps you want to participate in industry conversations and demonstrate your knowledge. Figure out:
What kind of content you're going to create (video, blog, article, case study, podcast, etc.).
Why you're investing in this piece.
What kind of audience you're writing for.
How you're going to measure the success of your content.
2. Choose how you're going to distribute your content
Some companies with a long form content strategy (like Fabrik) give knowledge away for free to everyone in their audience. This means that you simply post your articles and videos alongside the other components of your content marketing strategy. Choosing this "non-gated" approach to long form content is a great way to make your posts stickier, and earn the loyalty of your audience.
Other organisations, however, find that it's more valuable to share part of their content with everyone, and reserve the rest for people who subscribe to their blog. This can be a fantastic way to grow your email list, find new leads, and engage loyal customers with exclusive content. However, "gated" content also means that you may lose customers who don't want to hand over their info in exchange for your content.
Take some time to examine your target audience and ask yourself whether ungated or gated content is best for you. You can use a combination of both options in some cases. For instance, you could give everyone access to your blog, but gate your case studies and reserve them for subscribers.
3. Pick topics with care
Now, you're ready to think about what the topic of your long form content is going to be.
While it's important to choose something that you're knowledgeable and passionate about, don't just write what you care about. Make sure that the topics you're covering answer critical questions for your audience too. Think about:
Your keywords: What do you want to rank for, and how can you create long-form pieces around those terms in a unique way?
Business analytics: Which pieces of existing content on your website are performing well, or going viral? Could you expand on those themes further in a longer piece?
Competition: What are other people in your space talking about?
Authority: What are the themes that you can give a unique voice or insight to?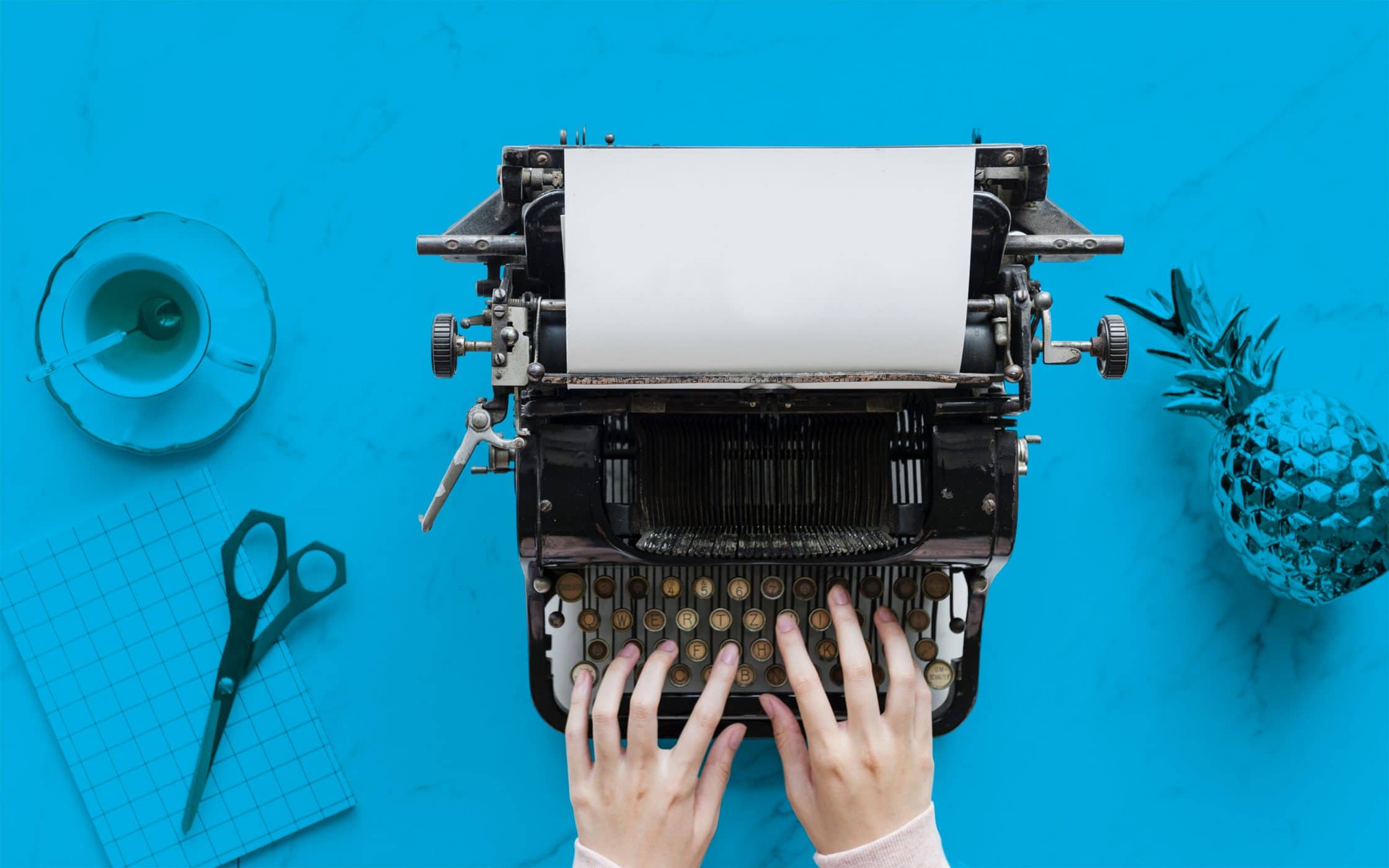 How to create long form content your customers want to read
By this point, you have your goals; you know how you're going to distribute your content, and what you're going to talk about. The next step is to start writing, recording or shooting your piece.
Remember, long form content is your opportunity to show off whatever makes your business unique. It's a great opportunity to let your individual tone of voice shine through and demonstrate to your customers what you're all about.
While the right long form content can accelerate your journey towards industry success, the results will only be as good as your execution. Here are a few tips on how to leverage that long form content the right way:
1. Don't force it
Some marketers read about the benefits of long form content and decide to start stretching their blogs as far as they'll go to take advantage. While adding extra words to your content might have worked on your school essays, it's not going to cut it here.
Long form content is only good if you're talking about something. If you only have enough substance in an article to fill 500 words, then don't try to make it go further. However, if you're looking for ways to make your content more substantial, try:
Getting specific: Sometimes it's harder to say something valuable to your audience when you're only talking about vague things. Get specific with your posts. If you're a marketing company, don't just talk about inbound marketing. Discuss different types of inbound marketing, how it works, and what benefits it brings to your customers.
Doing your research: Anyone would struggle to talk for 4,000 words about a topic they know nothing about. If you're not already an expert on something, find a way to expand your education. Read case studies, check out books, or create a list of your favourite industry bloggers.
Getting help: Struggling to write long-form content by yourself? Then don't go it alone. Make interviews into long-form content, so you have another person's voice to help you. Build on user-generated content with case studies and reviews. Transform multiple old blog posts into an advanced guide. Use the resources you have.
2. Use structural precision
Long form content needs to read well, but it should also look good too.
Although shorter attention spans might not have decreased people's desire for long-form content, they have changed how customers read online. In fact, we don't really read anymore – we scan.
That means that if you want people to get as much value out of your long form content as possible, you're going to need the right structure for your posts. Your followers only read about 20% of your blogs, so make it easier for them to find what they want:
Break it into sections: Break your content up with subheadings. Subheadings pull the eye down the page and help your customers to find the parts of your post that they're most interested in.
Use bullet points and numbers: Bullet points are much less intimidating than a huge block of text. Quick and simple lists are also a great way to get information across to your audience in a concise way.
Use visuals: Adding images into your long-form content is another great way to break up your sections. Visuals also make your posts more appealing by giving viewers a break from all that daunting text.
Stock up on white space: Use a lot of spacing in your posts. Breaks between paragraphs, shorter paragraphs, and plenty of white space make reading much easier.
3. Make your content easy to find
Finally, make sure that you promote the heck out of your long form content.
While long form content and SEO go together perfectly, you won't see an increase in organic ranking unless you do some promotion. That means:
Sharing your posts on social media with quotes, snippets, and images when possible: Encourage people to respond to each post and give you their opinions on the piece.
Connecting with influencers to share your content for you or asking for a chance to link back to your post in guest blogs for other brands.
Sending out newsletters with links to your latest content. This might help you to connect with people who already have an interest in your brand.
Sending messages to media outlets, PR companies, and forums that might be interesting in talking about your long form content.
Long form content examples: Add these to your must-read list
Now that we're (hopefully) on the same page about the answer to: "What is long form content?" let's look at some examples you can learn from.
While we can talk for days about what great long form content should be, it's much easier to take inspiration from pieces that you can see yourself. Though your long form content definition may be different to those shown in the examples below, you should get an insight into why each of these pieces is valuable in their own way.
Long form content examples #1: IBM
In the technology industry, "Big Data" is one of the biggest buzzwords of the past few years. While plenty of companies online are talking about the value of big data, few have been able to demonstrate effectively how large-scale data analytics work. IBM's Memphis Police Department case study is the perfect example of long form content that caters to the needs of its audience.
Rather than just talking about its own impressive technology, or regurgitating statistics from other articles, IBM used its long form content to tell a story about a successful big data strategy. After all, people, these days don't always care about why the technology works, they're more interested in seeing the outcome of what it can do. The IBM case study uses a real-life example to show how big data had an impact on authentic people. The result was a more informed audience and greater credibility for the company.
Long form content examples #2: The Atlantic
In 2017, the Atlantic published a powerful and emotional tribute to President Barack Obama's presidency in both print and digital forms. The piece "My President Was Black" is a fantastic read and a testament to what the Atlantic stands for as a brand.
While the content is long – with six chapters of information packed into one reading session, it's not overwhelming or exhausting to read. The publication added imagery, and plenty of great formatting techniques throughout the post to make it easier to read.
Additionally, for those who wanted to absorb the information, but didn't want to read it in full, the Atlantic also released an "audio" version narrated by Ta-Nehisi Coates, the article's author.
Long form content examples 3: Moz
Sometimes, long form content doesn't have to be emotional to be effective – it just needs to contain the right information. There are topics out there that simply need more explanation than others, and that was certainly the case for Moz's piece "The Machine Learning Revolution."
Written by Eric Enge, this blog post is a huge read, but it's also one of the best go-to resources out there for companies interested in the impact that machine learning is having on SEO and digital marketing. To make the piece more consumable, Enge added plenty of short paragraphs, white space, graphs, and pictures into the mix.
The result of this piece is both a more informed audience and a serious credibility boost for Moz as an authoritative publication. You can't produce something this in-depth and comprehensive without knowing your stuff.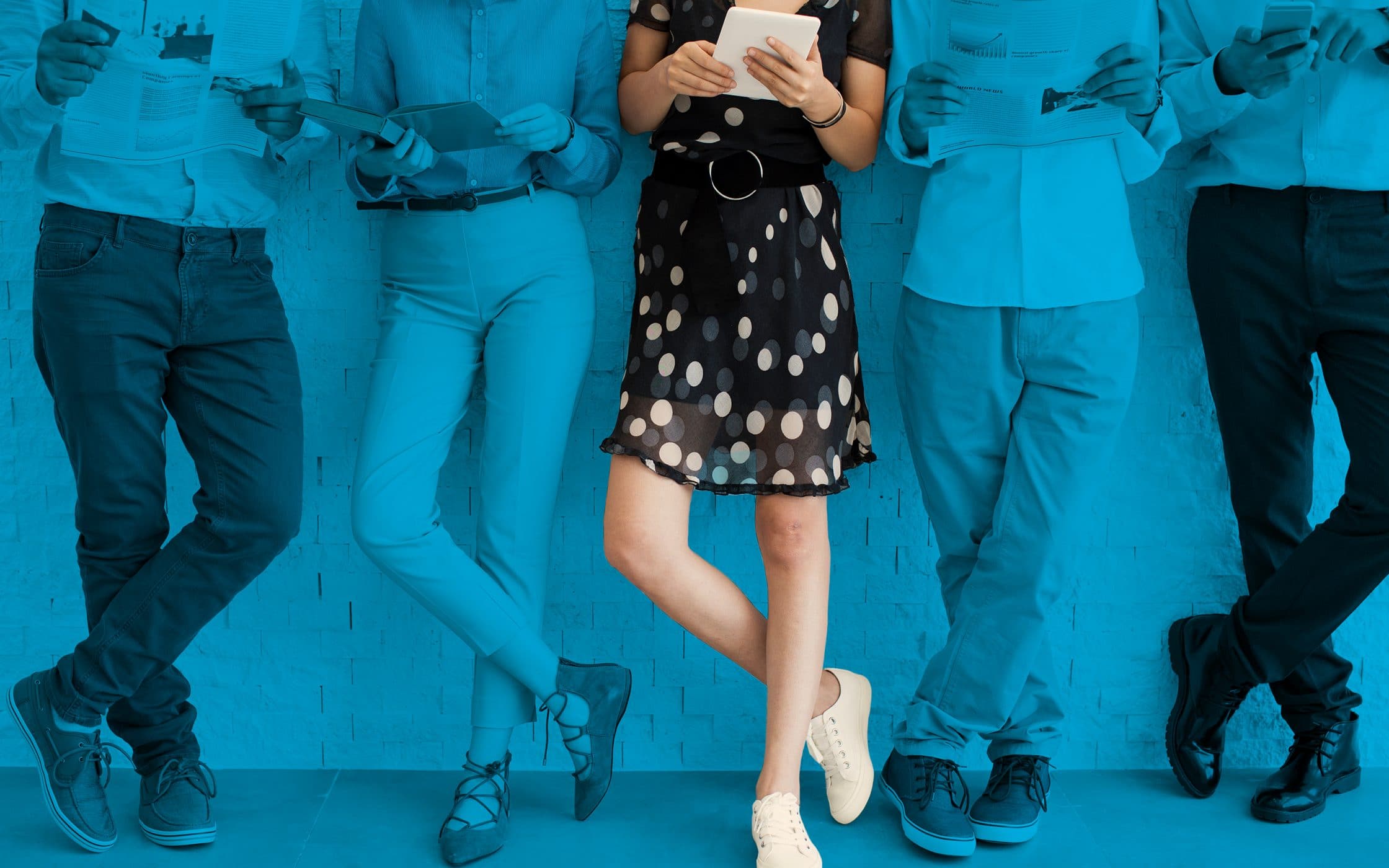 You need long form content to reach your readers
Hopefully, this article has given you an insight into the question "What is long form content?"
With a little luck, it's also done its part to reveal why long form content is so valuable.
On a basic level, companies need long form content because it's good for their organic ranking. Search engines like Google prioritise long form content and give the companies who produce it a higher domain authority. However, writing long form content isn't just about appealing to the search engine bots. It also helps you to connect with your audience too.
Long form content is more engaging, informative and emotional than its shorter counterparts. It gives depth and meaning to your content marketing strategy and helps you demonstrate your expertise.
Long form content is your way of showing the world that you have something valuable to say. Don't let anyone fool you. Size does matter.
If you enjoyed this article, you might enjoy these too:
— Stretching success: Do you need a brand extension strategy?
— How to create a strategy to simplify your communications
— Why brands lose their way through inconsistent branding