A few generations ago, it seemed as though we had access to endless resources.
The world was brimming with untapped potential, and we assumed that things like gas, oil, and even coal were infinite. Now, we're starting to see just how wrong we were.
Our constant use of the planet's resources has meant that we've been left struggling to fight against issues like global warming and carbon emissions. We're forced to either find a better, more sustainable way of life or face extinction.
The good news? We are making progress.
Just as individual consumers do their part by reducing their energy usage and recycling their waste, eco friendly companies are working hard to make a difference too. The best eco friendly brands are quickly gaining a powerful reputation for their commitment to the environment, and their ability to inspire more sustainable practices in their industries.
After all, aside from contributing to a healthier planet, businesses are also discovering that an eco friendly strategy also gives them the power they need to grow and thrive in a new marketplace. Today, we're going to take a look at some of the most environmentally sustainable companies, and what you can learn from them.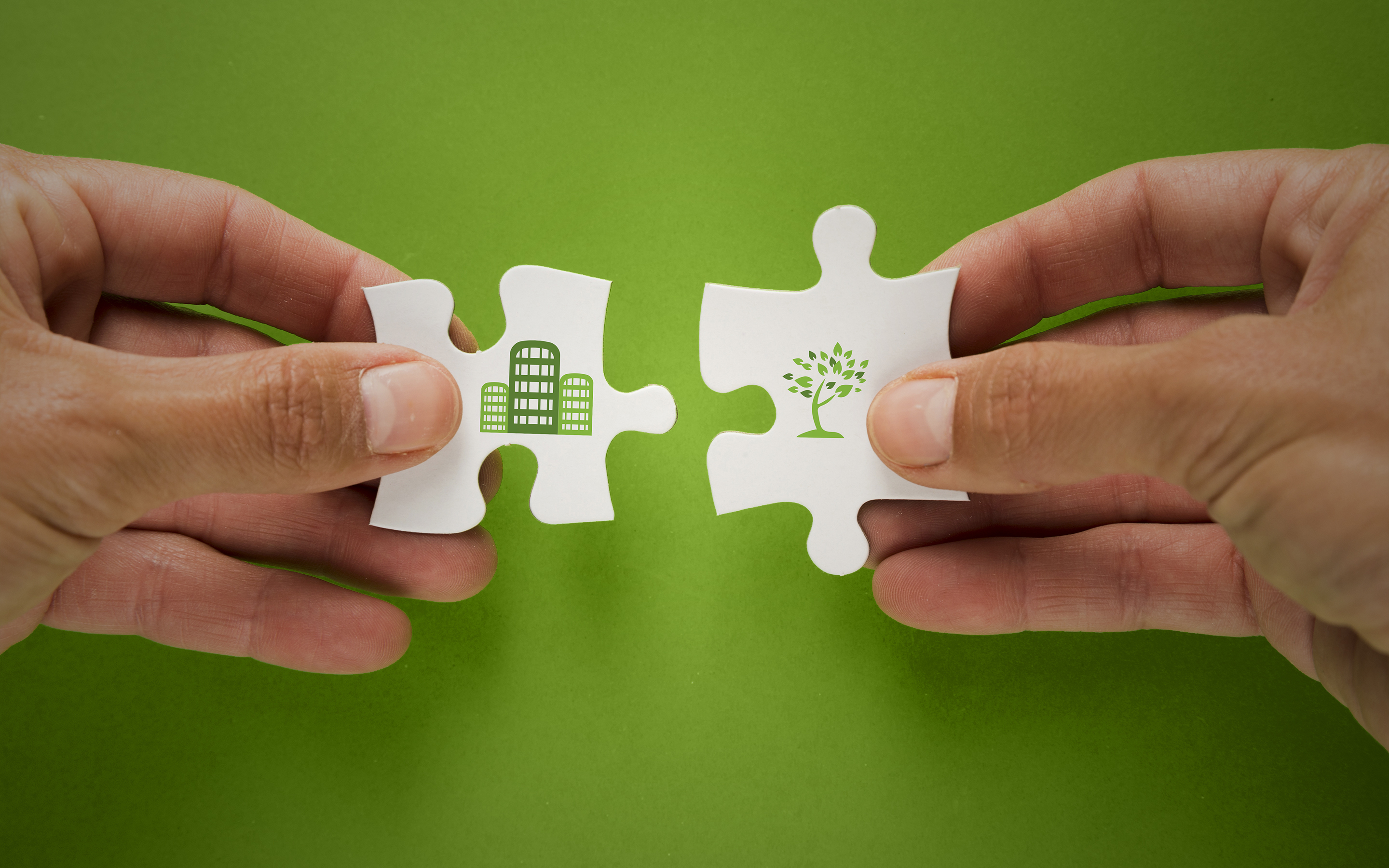 What is an eco friendly brand?
A new eco friendly era is rising, and it's touching every nook and cranny of the world.
Organisations of all sizes are quickly discovering that today's consumers want more than just the right products and services. Your clients want to feel as though they're spending their money on a brand; they can feel good about. As a result, the top eco friendly companies are currently the ones with the most marketplace power.
More than 90% of today's CEOs believe that sustainability is essential to success. As consumer groups continue to publish studies about the rising demand for more environmentally-friendly practices in business, it's easy to see why green marketing ideas are becoming so important. Companies are being pushed to think beyond the basics of their CSR initiatives, and start making a real difference in the world, through:
Sustainable products and services.
New roles like Chief Sustainability Officer.
Publishing sustainability reports for end-to-end transparency.
Eco friendly brands are the companies that recognise some of the biggest threats facing our planet and know how to come up with unique ways of overcoming those issues. These organisations don't just use recycled packaging or turn their thermostats down during the winter. Many of the most eco friendly brands are also investing in new initiatives that change the way they operate on a fundamental level.
Look at Seventh Generation, for instance. This cleaning products company transformed the cleaning industry with products that completely eliminate the harmful toxins and chemicals that other businesses in the sector have relied on for decades. To become one of the world's most socially conscious brands, the business had to start from scratch and find their own unique formula for cleaning. However, the results of the company's hard work were significant. Seventh Generation recently topped Forbes' annual "Best for the Environment" list.
The trend is spreading to the business leaders of tomorrow too. Around 88% of business school students say that they think social and environmental issues are crucial to business branding. Additionally, more first-time entrepreneurs are basing their USPs and points of differentiation on environmental protection.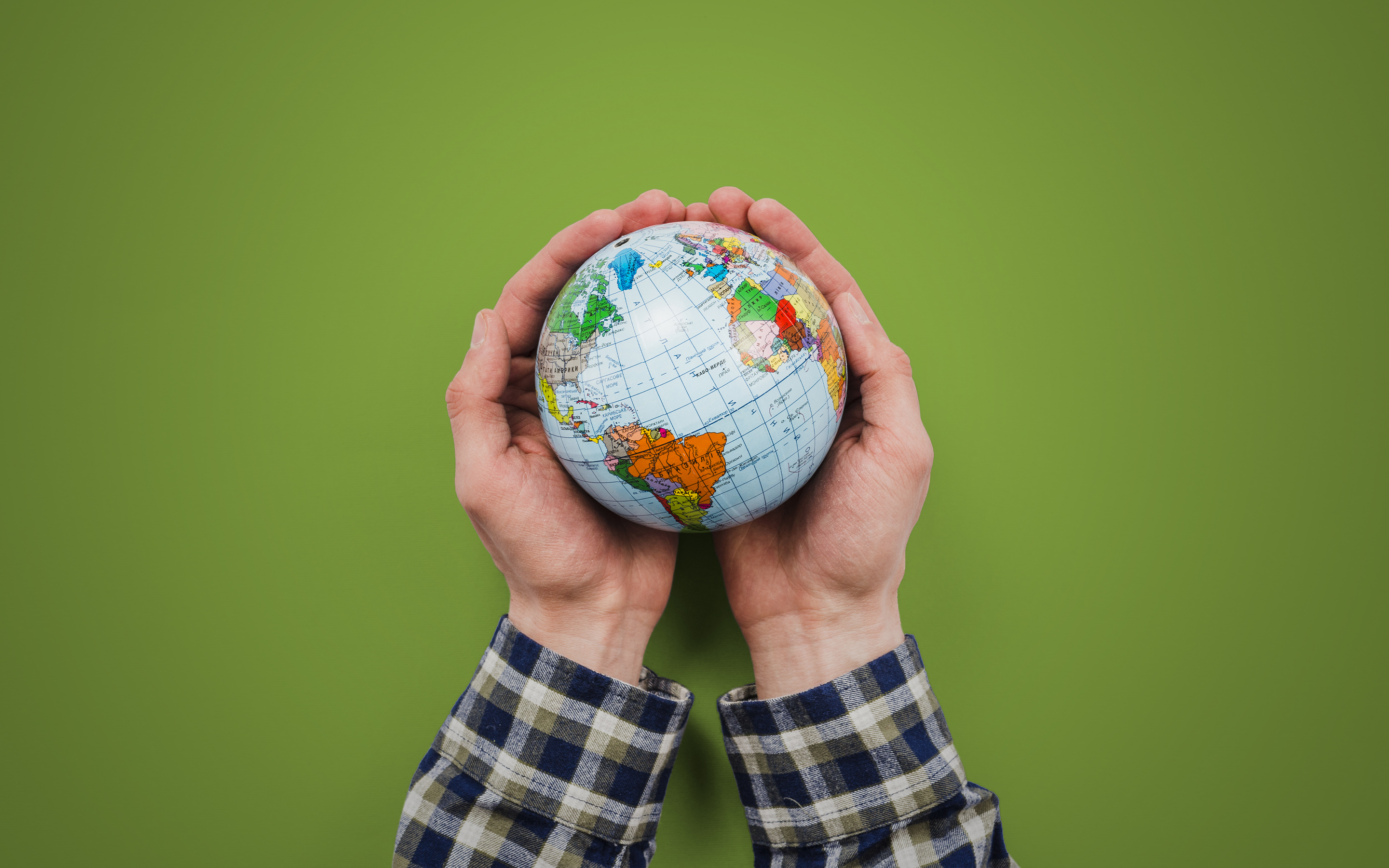 The rise of environmentally conscious companies
So, why has it become so important to build an eco friendly brand?
A lot of the trend has to do with the changing preferences of today's customers. Consumers are increasingly aware of the impact that human beings are having on the environment. The Nielsen Global Sustainability report found that 66% of people said that they'd happily pay more for products from environmentally friendly businesses. Additionally, further studies from Harris Interactive found that 82% of customers research the track record of sustainability a business has.
Scientists worldwide have agreed that the world needs to make a change if we want to protect our planet. Indeed, some studies indicate that we could see a significant threat to human civilization in the next 30 years if sustainability isn't addressed.
Nervous consumers are everywhere, and they're all doing their part to support the environment by deliberately spending more of their cash on environmentally sustainable companies. According to economic research, today's consumers now rank the eco friendly position of a business with price and product features when determining who to buy from.
A significant shift in customer buying behaviours, combined with a willingness to pay more for products from eco friendly companies has reinforced the need for today's brands to make a difference in their branding initiatives. From day one, organisations need to think carefully about how they can embed a commitment to caring for the environment into their brand identity.
Fail to show the world that you can give something back to the environment, and you could miss out on a huge selection of potential customers. However, you can't just dial in eco friendly branding – you need to make it a part of your DNA. Look at Numi Organic Tea for instance.
This eco friendly tea company doesn't just talk the talk; it walks the walk too. Everything it does ties back to its mission for sustainability, from environmentally-packing, to making donations to environmental non-profits, and tracking carbon emissions. Numi Tea is also the brain behind the OSC2 initiative, which brings CEO and business leaders from around the world together to invest in more sustainable practices.
Elsewhere, brands like The Pearl Source are making their initial steps into the world of holistic eco-friendly practices. The company uses only sustainably sourced pearls in its creations, to help preserve the planet. The Pearl Source also has its own non-profit fund, the "Power Pearl" fund, which gives a portion of every sale to charities in need.
The demand for eco friendly brands is on the rise, but you need to be authentic.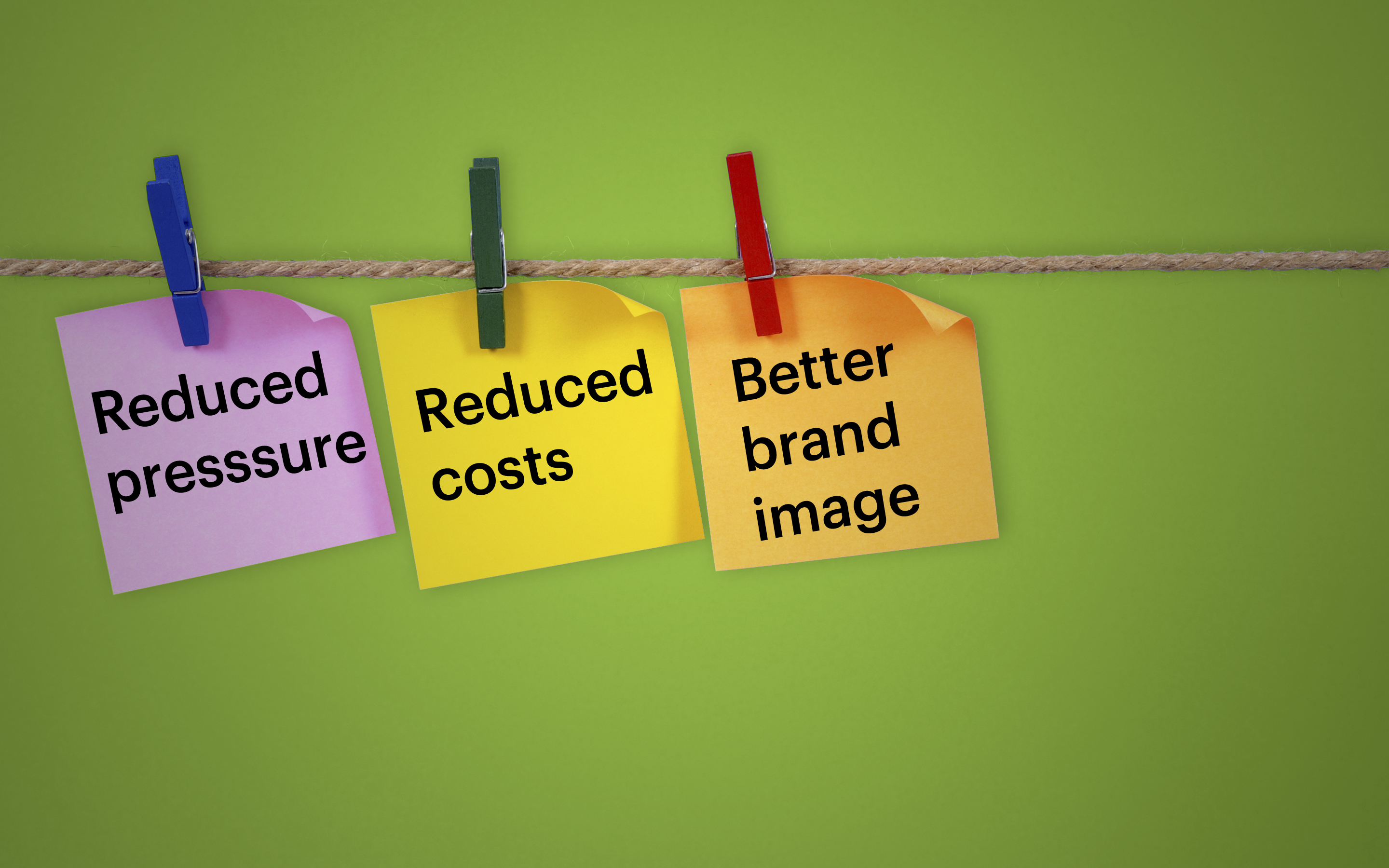 The benefits of being eco friendly
If you can create a genuine and dedicated eco friendly brand, then the benefits are significant. In an increasingly socially-conscious landscape, consumers are spending more of their time and money on businesses that reflect their values.
Studies find that 90% of millennials would choose environmentally friendly businesses over their non-sustainable counterparts any day. Indeed, one of the biggest benefits of green initiatives for environmentally sustainable companies, is a greater ability to appeal to millennials. This generation is currently the biggest consumer demographic in the world, and they're also known as the green generation. If you want to appeal to the customers of tomorrow, then you need to do something for the environment.
Other benefits of becoming eco friendly include:
Reduced pressure from regulators: Environmental regulators and groups are now placing companies under increasing scrutiny. As governments become more aware of the threat associated with poor environmental practices, many countries now require all brands to be eco friendly companies. As a result, if you fail to engage in the right sustainable practices, you could face serious fines and penalties that make it harder to get your start-up off the ground. It makes sense to avoid this kind of issue from the beginning.
Reduced costs: A lot of companies assume that it's more expensive to become an eco friendly brand. However, the truth is that to sustainable practices can have a beneficial impact on your bottom line. Recycled paper is a cheaper option in many parts of the world for instance. Additionally, practices like reducing your energy usage in the office will lower your utility bills and reduce overheads in the long-term.
Better brand image: Most importantly, there's more to cultivating a good brand image than just a great logo. Your commitment to sustainable practices will show your consumers that you're not just interested in profits. Instead, you'll be able to build an affinity with your target customer by showing that you care about the same social and environmental issues that they do. The most environmentally friendly companies benefit from a stronger reputation.
6 of the most eco friendly brands
The demand to "go green" is affecting companies across various industries, from fashion to technology. Organisations of all sizes are beginning to recognise how vital their processes are for the environment. Though we still have a long way to go before we're achieving the right results on a global scale, there are some businesses out there that seem to be leading the earth in the right direction.
If you're looking for inspiration to start your own sustainable initiative, the following list of the best sustainable companies on the market right now is sure to help.
1. TOMS
TOMS is one of the best-known eco friendly companies in the world. Not only is the brand committed to sustainability, but it also does everything it can to make the world a better place — one pair of shoes at a time. The organisation was designed by Blake Mycoskie more than a decade ago when he was traveling around the world and discovered that countless children were growing up without shoes.
To solve the problem, Mycoskie launched a for-profit business that promised to donate a pair of shoes to communities in need every time a customer bought a pair. In addition to that TOMS also offers clean drinking water, eye services, safe birth kits, and more to communities around the globe.
Aside from helping as many people as possible, TOMs also respects the planet, making shoes and shoeboxes with recyclable and sustainable materials.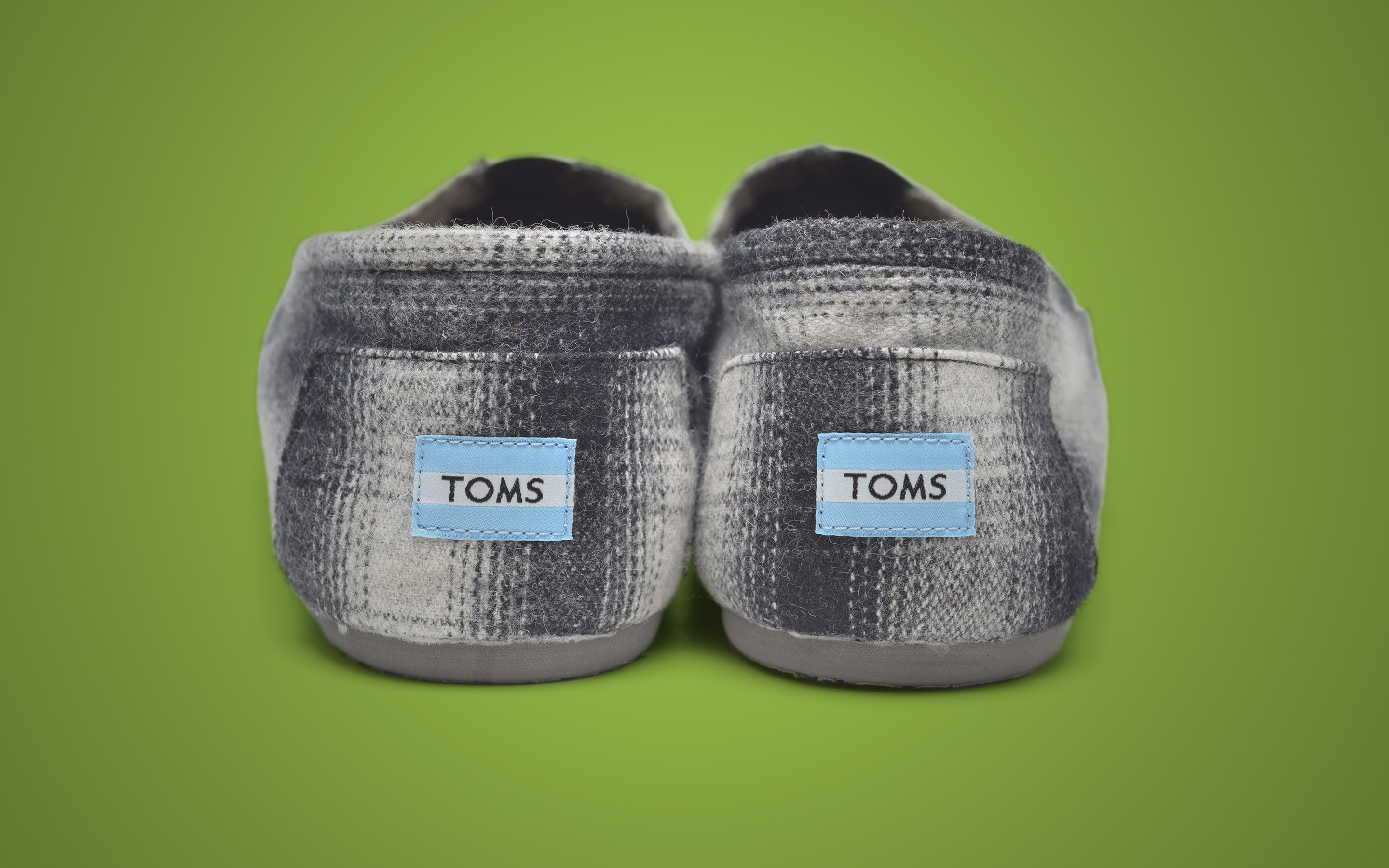 What you can learn from this eco friendly brand:
TOMS shows that today's consumers shouldn't have to choose between looking good and doing good. The company offers consumers a chance to give something back whenever they make a purchase, and that's something that appeals to the socially-conscious community of the day.
If you want to take a similar approach with your sustainability strategy, consider teaming up with a non-profit so you can give a portion of your proceeds to a cause that you care about. When your clients see your willingness to offer, they're sure to open their hearts (and wallets) to you.
2. Patagonia
One of the world's most popular outdoor brands, Patagonia doesn't just have a great reputation for its wide selection of durable clothing. This unique brand also has a mission to build the best product, without harming the environment in any way.
The great thing about Patagonia is that the business is completely honest about its practices. The company knows that not everything it does is eco friendly. For instance, Patagonia has to use fossil fuels to produce some of the outer-shells on their coats. However, this eco friendly brand is still searching for better ways to produce its products.
Being transparent about the situation is part of what makes Patagonia so impressive. Additionally, the organisation always shares information about its environmental initiative on social media too. If that wasn't enough, Patagonia also gives 1% of its sales to Earth Tax – which supports ecological organisations around the world to restore forests, take down dams, and protect endangered species.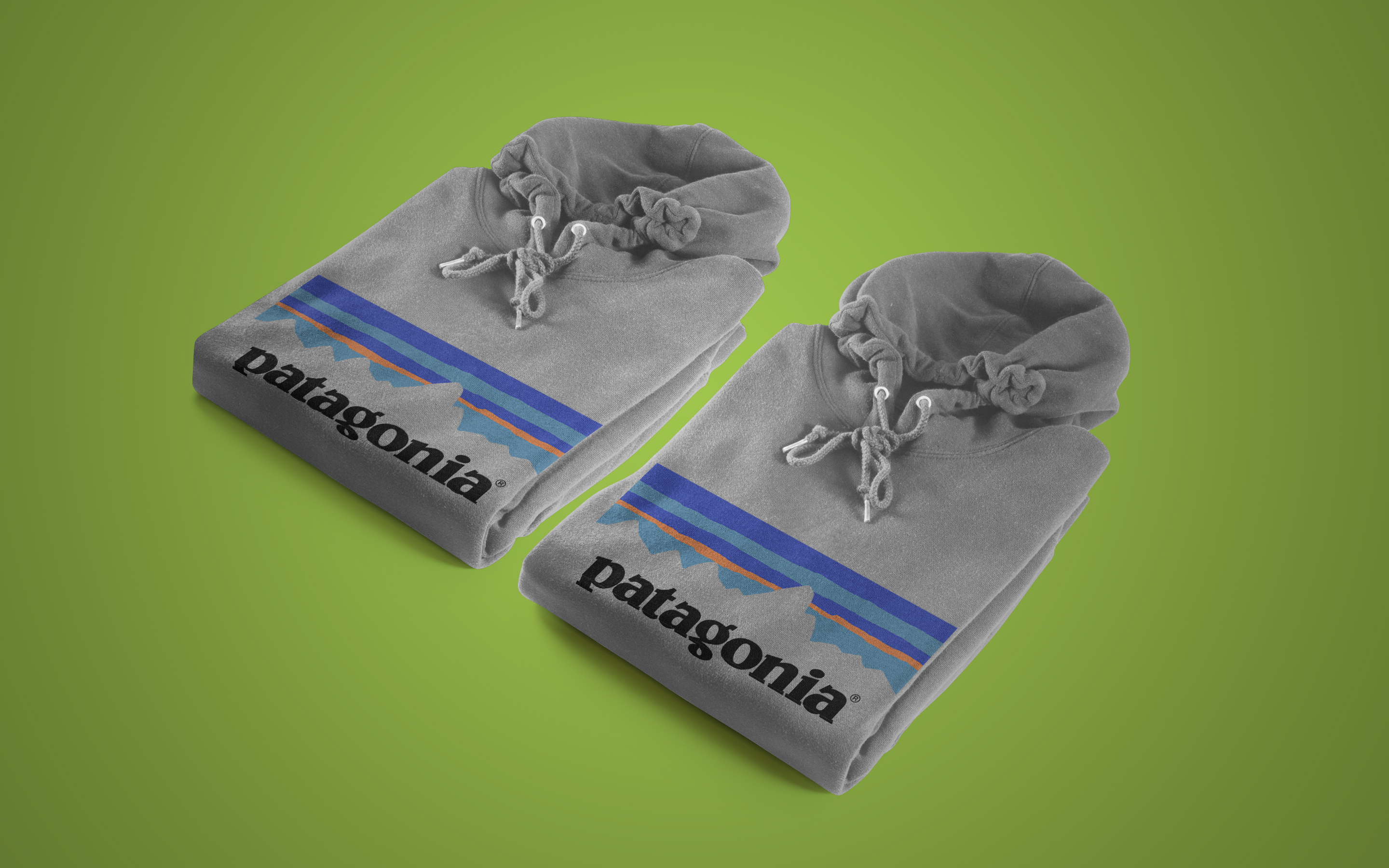 What you can learn from this eco friendly brand:
Patagonia shows that while eco friendly companies are leading the way right now, your consumers don't necessarily expect you to be perfect from day one. If you can be honest with your customers and try to consistently improve your environmental practices, then people will still fall in love with your business.
3. Beyond Meat
Talk to any environmental expert, and they'll tell you that one of the best things that eco friendly companies can do is work towards overcoming climate change. However, one of the biggest factors contributing to climate change is the meat industry. Meat production does have a severe impact on the environment – whether you like it or not.
While we're not trying to force you to go vegan or vegetarian in this post, it's worth drawing attention to the impact a company can have when it offers customers an appealing alternative to their current lifestyle. For instance, Beyond Meat is a company shaking up the food industry by giving people access to delicious plant-based products that feel and taste similar to meat.
The Beyond Meat company even teams up with other eco friendly brands like Subway and Dunkin' Donuts to bring more of its products to consumers.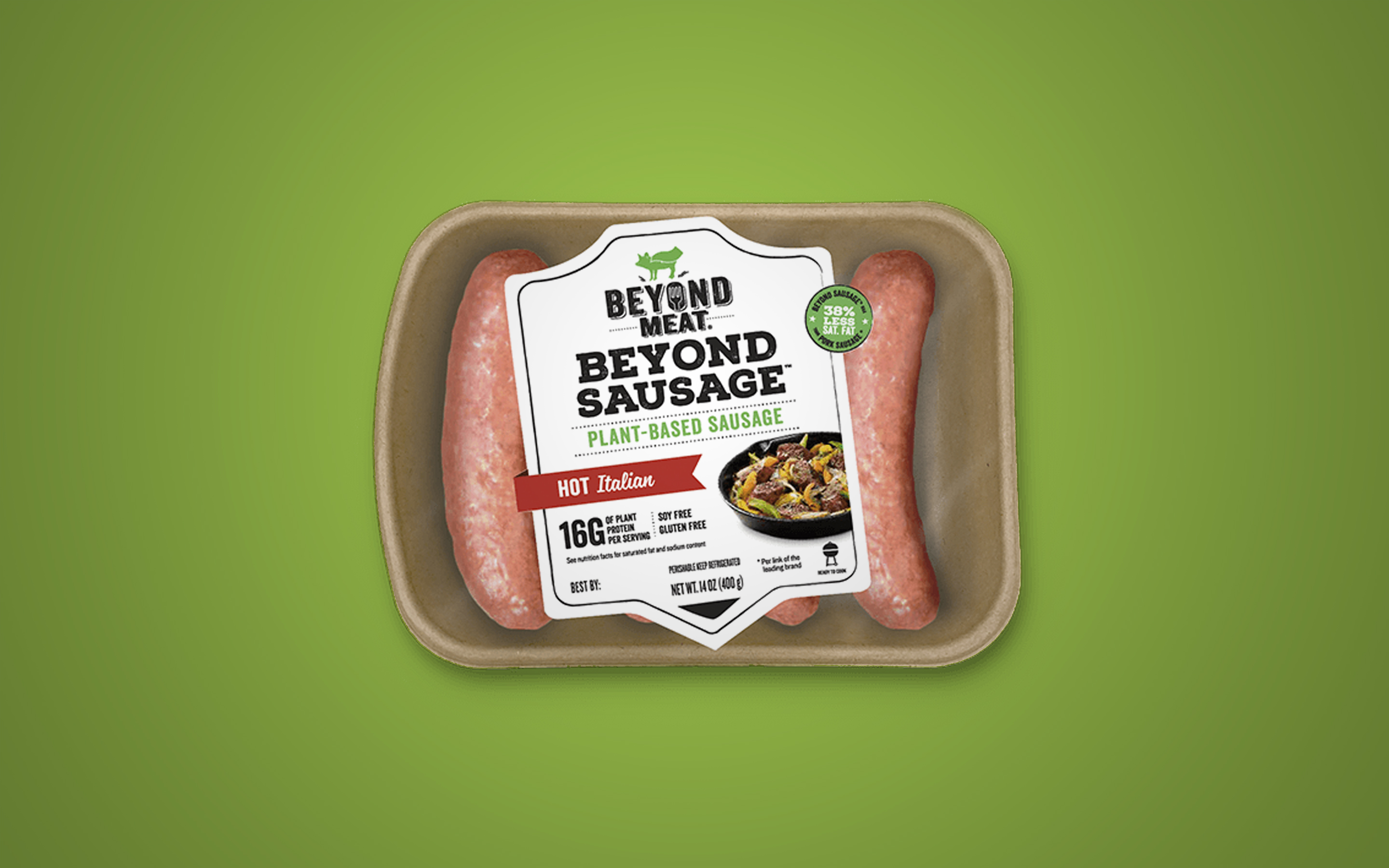 What you can learn from this eco friendly brand:
If you want to join the ranks of the best eco friendly brands, then sometimes you'll need to think outside of the box. The best sustainable companies are often those that can introduce their customers to a new way of living that suits their values and expectations. Introduce something exciting and interesting to your target audience, and you'll see your reputation skyrocket.
4. Lush Cosmetics
If you're not a beauty and bath-bomb fan, then you might not know much about Lush Cosmetics. However, currently this company is one of the most popular eco friendly brands in the world, with a vast following of dedicated customers.
This all-natural business is committed to showing customers that they can get the same high-quality body, face, and hair-care from all-natural ingredients, without any animal testing or dangerous chemicals. Lush products have inspired praise from countless influencers and beauty bloggers around the globe.
Lush is dedicated to delivering eco friendly products and practices to its community, from solid shampoo bars that don't require a bottle, to reusable tubs that their customers can bring back to earn rewards. The organisation's incredible success and recycling programs has helped inspire other beauty brands world-wide too.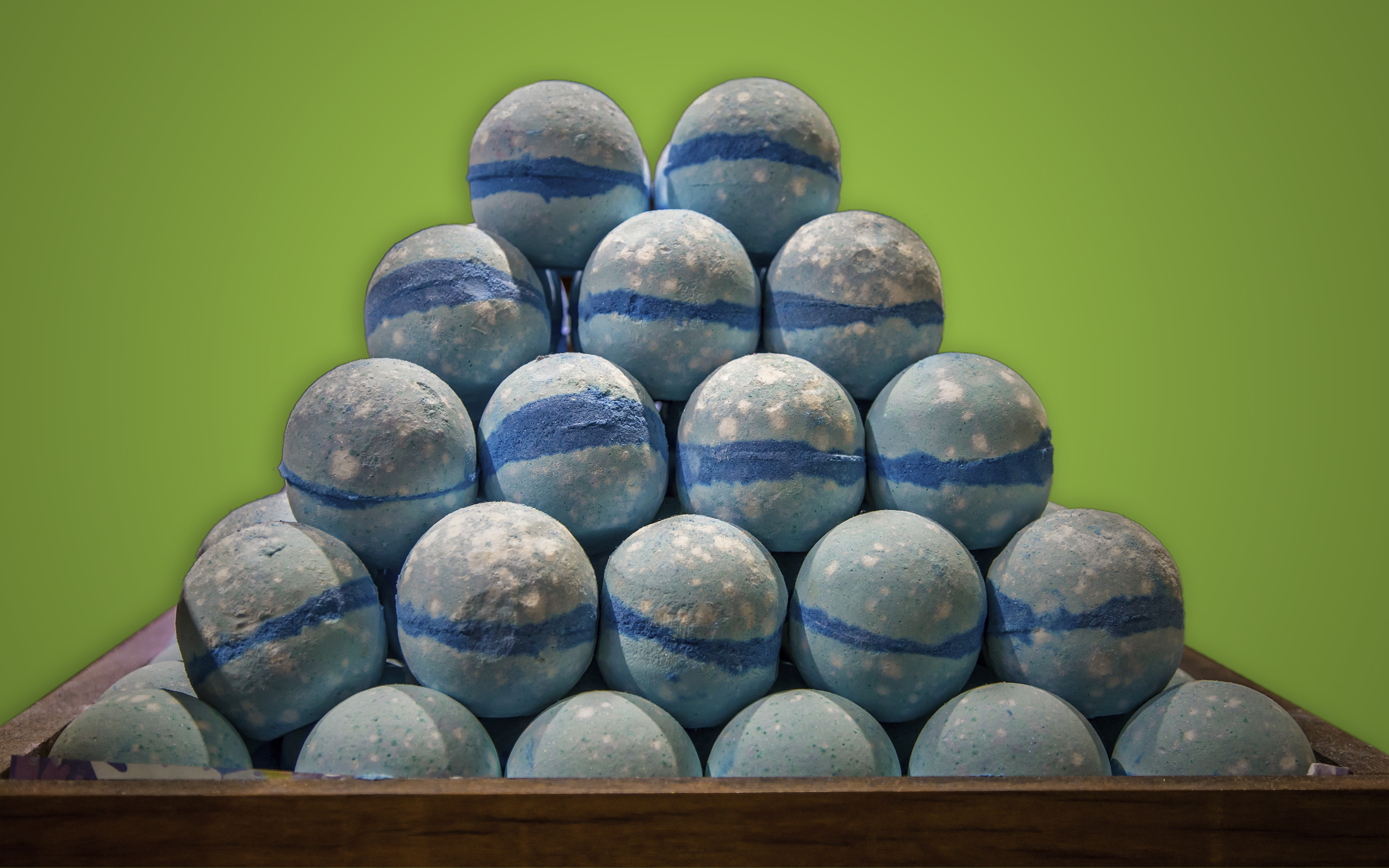 What you can learn from this eco friendly brand:
If you want to become an environmentally friendly business like Lush, then take a leaf out of its book and help get your customers involved in your sustainable practices. Encourage your consumers to come back and give you the packaging from their products so you can recycle it. Alternatively, you can also look into opportunities for using more environmentally-friendly packets in the first place!
5. Amazon
Amazon is one of the biggest online marketplaces in the world, but that doesn't stop it from striving to be an eco friendly brand too. When you're a big company like Amazon, you're under even more scrutiny from your target audience, as they expect you to go above and beyond to make a real difference. 33% of consumers say that they believe brands are highly responsible for the environment.
Amazon's dedicated sustainability hub allows the company to share information about its relentless commitment to being like other environmentally friendly businesses. The Amazon Sustainability data initiative shows the investment that this company is making into overcoming key obstacles that prevent other businesses from succeeding in their earth-friendly enterprises.
What's more, Amazon regularly partners with other leading companies like P&G to help them rediscover and design more sustainable packaging and delivery strategies to serve their customers.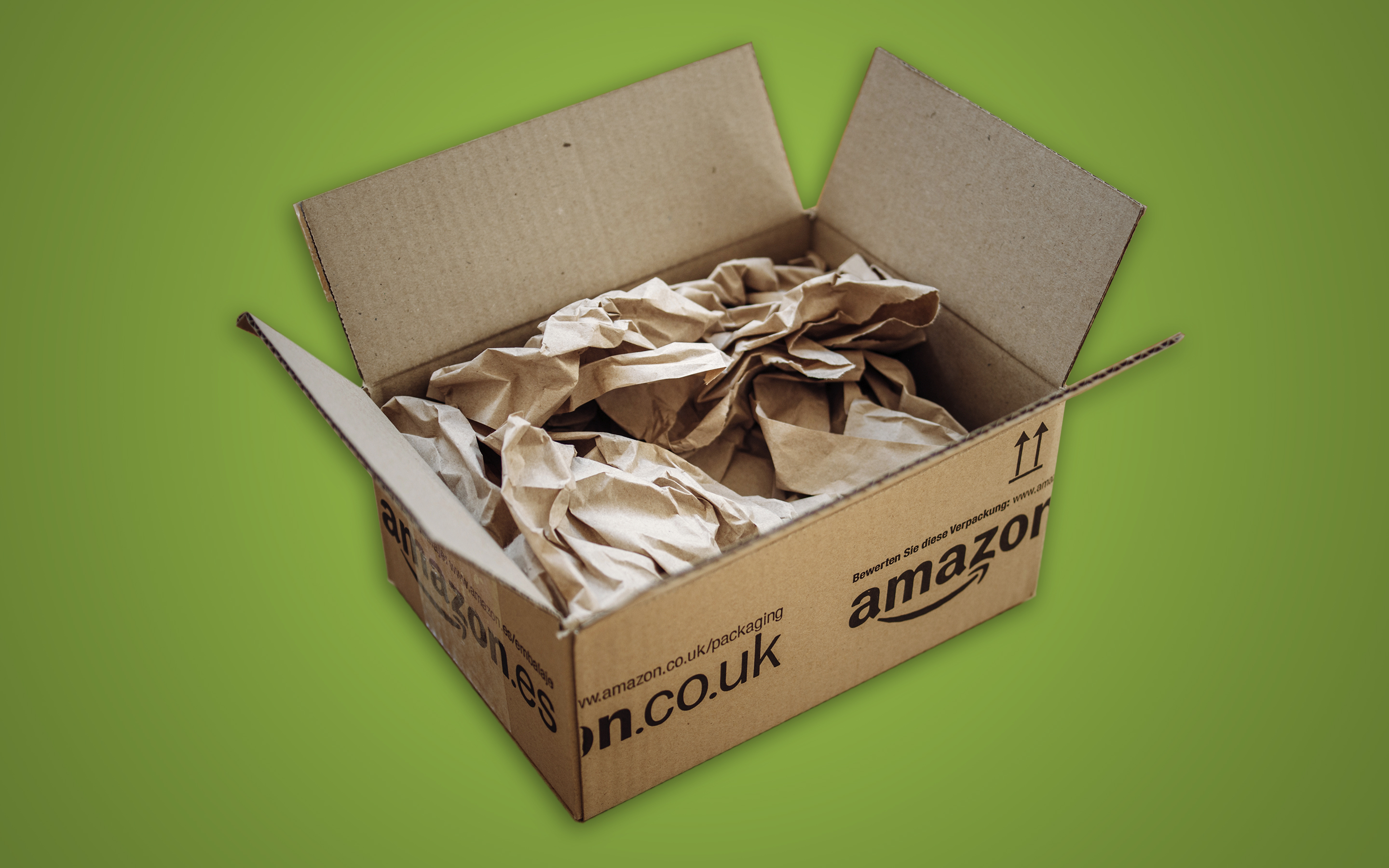 What you can learn from this eco friendly brand:
To be one of the best sustainable companies around today, you can't just tell people that you're committed to help the environment, you need to prove that you're making the effort too. Articles and whitepapers that showcase your efforts are a powerful way to give some credibility to your claims. What's more, by partnering with other well-known brands, you can ensure that your marketing campaigns reach a wider variety of customers.
6. Apple
Finally, Apple is the talk of the tech world right now, once again, after just announcing the arrival of the new iPhone 11. As part of the new launch, Apple tried to draw attention to its green initiatives. Although it hasn't always been one of the top eco friendly companies, Apple has been taking additional steps lately to prove that it does care about the environment.
For instance, the iPhone 11 is available in various materials, including 100% recycled aluminum. Additionally, Apple uses various recycled components within the internal elements of the phone too. At the same time, Apple is also taking additional steps to promote its trade-in scheme, which allows owners of existing iPhones to switch their old model out for something new.
The trade-in scheme gives people access to extra cash towards their new phone so that consumers aren't just stock-piling old products.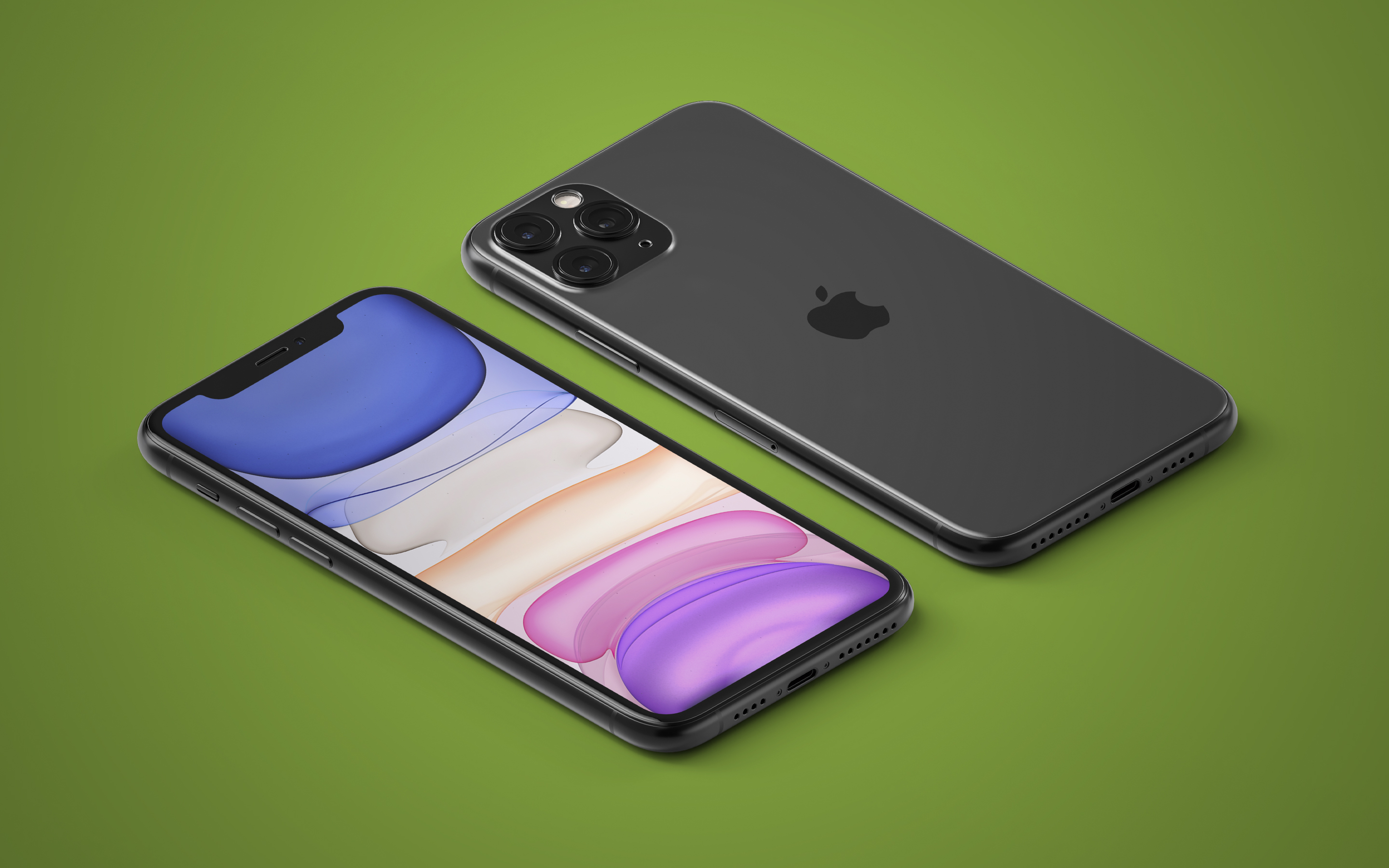 What you can learn from this eco friendly brand:
Becoming eco friendly isn't always easy – particularly when you're running a modern technology company or a business with reliance on a lot of materials that aren't great for the environment. However, Apple's 2019 progress report shows that the best sustainable companies can come from any sector. All you need to do is find a strategy that works well for you.
Ready to join the ranks of socially conscious brands?
In the new survey by Futerra into more than 1,000 consumers across the UK and USA, the business found that 96% of people felt that their actions, like buying from environmentally sustainable companies, make a big difference.
As the need for sustainable behaviours becomes increasingly apparent, consumers are paying more attention to what they do and who they buy from. Indeed, many of your customers will consider your sustainable practices just as carefully as the price of your product or the features that it offers before making a purchase. If you want to succeed in today's marketplace, then you need to do a lot more than give your consumers a great product or invest in a quality promotional campaign.
It's time to build an affinity with a vast crowd of consumers who care more about the environment and what they're doing to the world around them. Joining the ranks of environmentally friendly businesses isn't just an option anymore – it's quickly becoming a crucial part of achieving any kind of success.
If you haven't invested in an eco friendly strategy to help your organisation grow yet, now might be the time to re-assess your CSR initiative and think about what you can do to show the world around you that you care about the impact you're having. Fail to take the green approach to business in the years to come, and you could find that your entire business will crumble.
Fabrik: A branding agency for our times.

We've built our reputation, building brands for other people.
Do you need to bring a new brand to life or breathe new life into an existing one? If so, let's start a conversation
If you enjoyed this article, you might enjoy these too:
— The eco has landed: Your guide to sustainable branding
— External marketing audits: From the outside looking in
— Lost in translation: The dangers of marketing jargon