There's more to your company than your marketing strategy.
If you want to connect with your target market, then you need to know how to brand your organisation so that it resonates with your customer. You'll also need an effective image for your business to help people recognise you.
However, even with excellent brand recognition and an awareness strategy, much of the success of your company may come down to how you promote yourself. Your ability to speak to your customers through immersive, eye-catching marketing is how you ensure your organisation grows. Unfortunately, many companies treat marketing as an afterthought, rarely giving it the attention that it deserves.
With so many other things to focus on when you're running a company, from hiring to product development, it's easy to let your advertising efforts lose their sparkle over time. Fortunately, with a marketing audit, you can scrub up your strategy, and regain some of that sensational shine.
First, however, you'll need to know the difference between an internal and external marketing audit.
That's where we come in.
Here's your complete external marketing audit definition, complete with checklists, tips, and examples. Let's get your marketing back on track.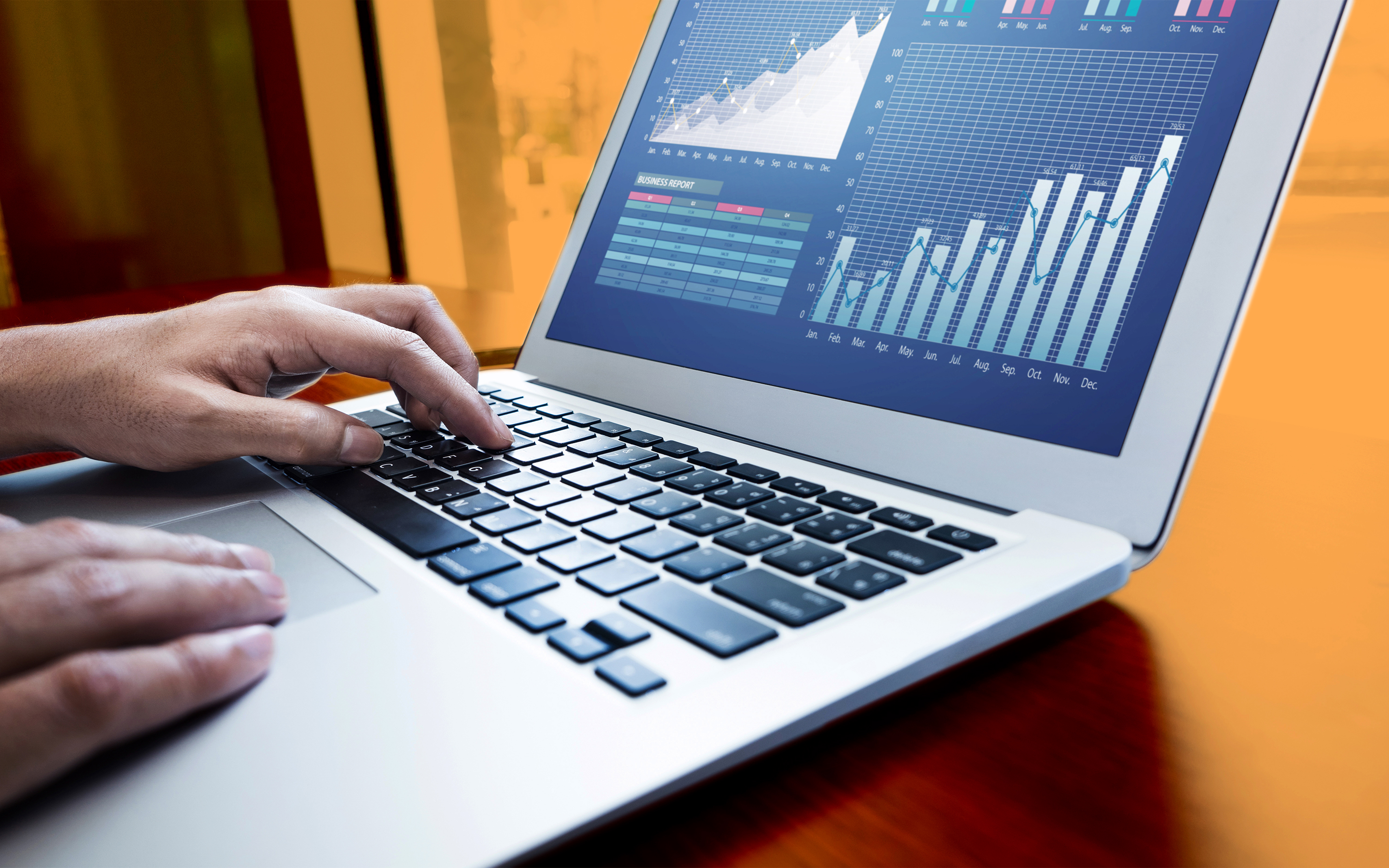 What is an external marketing audit?
First things first, what is an external marketing audit?
Well, to get a full external marketing audit definition, you need first to understand what a necessary promotional audit is. A marketing audit is your opportunity to analyse your current marketing efforts and assess the ways that you can improve your efforts. Simply put, it's how you figure out what's working, and what isn't in your advertising campaigns.
Marketing audits start with an "external analysis." This is when you look at the factors outside of your business that might impact your success. Remember, marketing is an outward-looking process. It's about creating the right connections between your organisation and the outside world. For a company to be successful with their marketing, they need a solid understanding of their environment, as well as the opportunities and threats that face them.
Your business doesn't exist in a vacuum. To understand where you stand in the marketplace, and what kind of things are affecting your audience (besides you), an external marketing audit is crucial. Although the external environment includes a lot of different factors, most companies will look at:
Political: National, and local government, regulatory bodies, trade associations, the EU, and other larger groups affecting the operation of the business.
Economic/competitive: Market structure, trading bodies, interest rates, trading blocks, taxation, government policy, market positioning.
Sociocultural: Demographics of the target audience you're trying to sell to, culture, attitudes, issues facing the marketplace.
Technological: Innovations affecting things like distribution, processes, materials and components, administration and marketing, and product development.
Legal: General legal environments, regulatory bodies, the EU, and other things that may affect what your business can and can't sell.
Environmental: Conservation, waste disposal, natural resource management, and eco-friendly behaviours.
All of these components put together create something called a "PESTLE" analysis. This is the most common form of external marketing audit example that companies use to determine where they stand in relation to the rest of the market. The aim is to look closely at all of the factors outlined above, and determine how they're affecting both the industry and your business.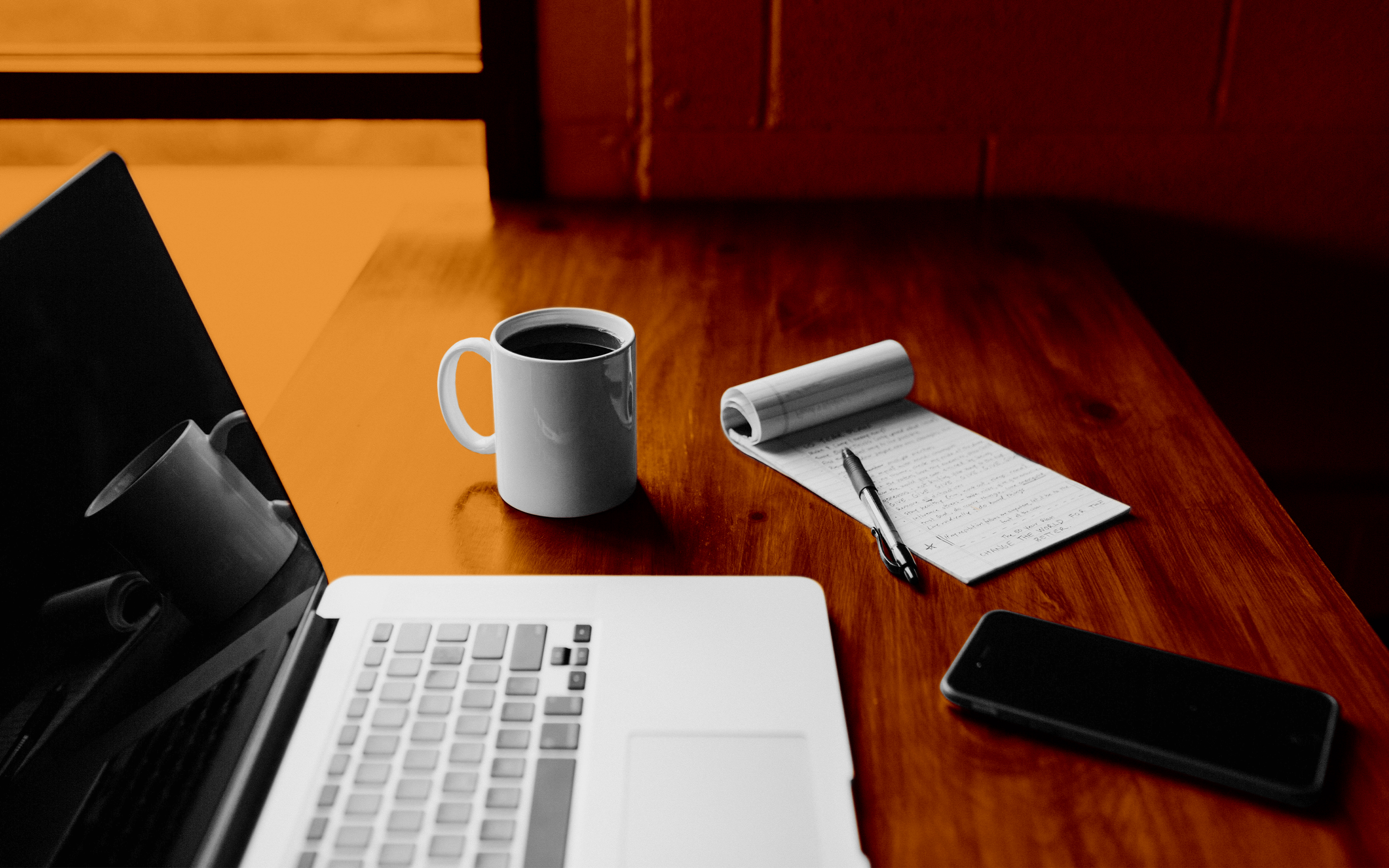 The basics of "PESTLE" analysis in external marketing audits
There are many different ways that companies can conduct external marketing audits. You can use SWOT analysis, for instance, which involves looking at the strengths, weaknesses, opportunities, and threats that are in your environment. SWOT is also a common solution for internal marketing audits.
However, PESTLE is the most common checklist used for external auditing because it allows you to carefully consider all of the different issues that might affect your external advertising space.
The key to an effective audit using PESTLE (otherwise known as PEST and PESTER), is to do as much research as you can. If you're new to analysis in the business world, then this can be more complicated than it seems.
Ultimately, you'll need to gather as much data as you can about your external market, and all of the factors that can affect:
What you sell.
Who you sell it to.
How you sell your products/services.
Why you're running your business.
When you implement new strategies, methodologies, and guidelines.
Any effective audit process, whether external or internal, also needs to be:
Periodic: Make sure that you audit your company's promotional standing regularly so that you don't run out of opportunities for growth.
Independent: It's essential that whoever might be responsible for your audit can take an objective look at the marketplace, and your position in it.
Comprehensive: The audit needs to be as in-depth as possible, encompassing a range of marketing issues that the company may deal with.
Systematic: Make sure you have a strong external marketing audit definition in place and guidelines to follow that will keep you on track during your analysis.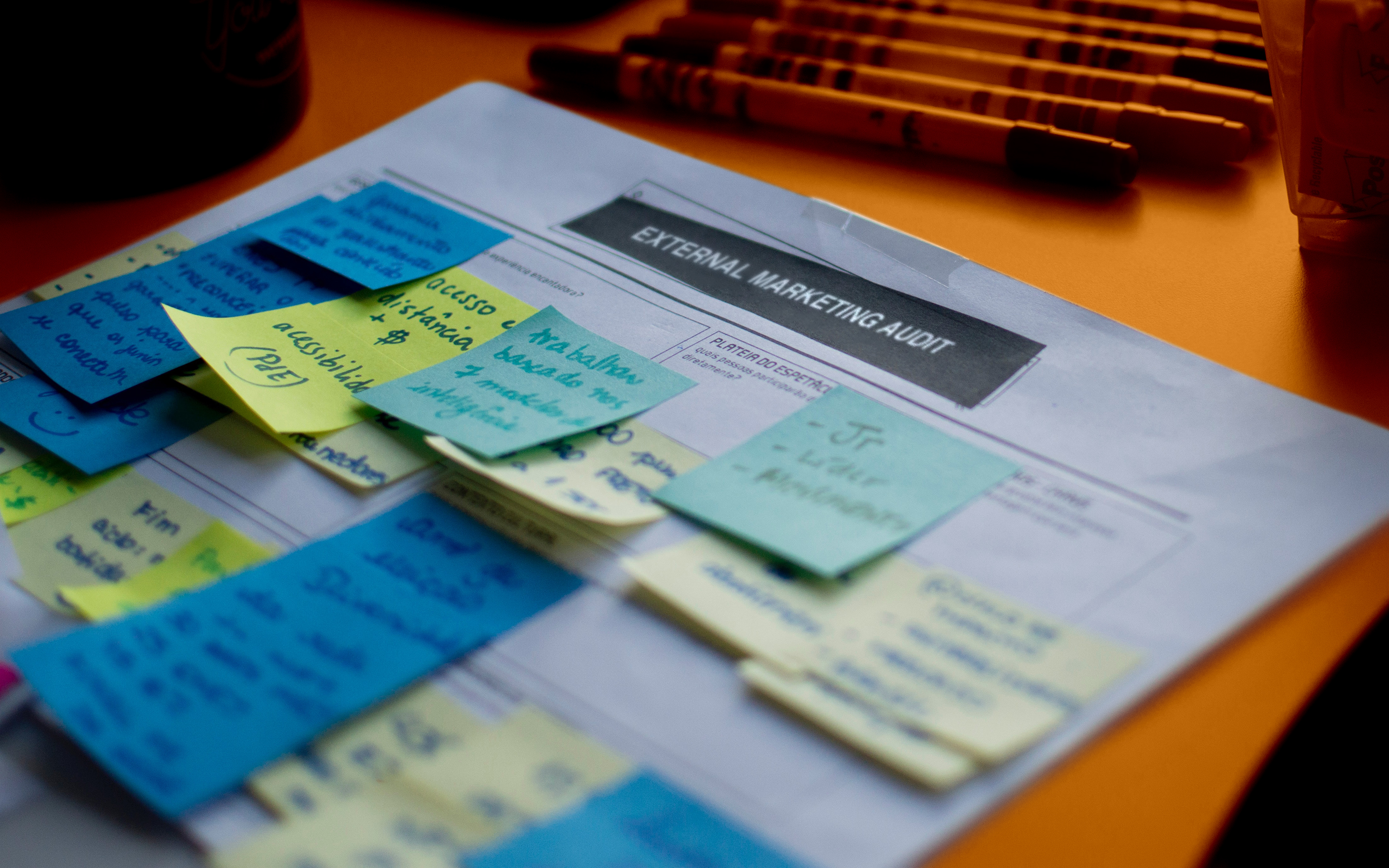 Internal and external marketing audits: What's the difference?
To fully understand your advertising position and where you stand as a company, you'll need to conduct both an internal and external marketing audit. These things aren't the same, although they both follow specific guidelines, like being as comprehensive, systematic, and periodic as possible. In the internal environment, the audit that you will conduct for your marketing strategy will look at all of the elements that you can control inside of your organisation.
One common strategy used for internal marketing audits is the "5 M's". This involves looking at things like Methods, Machinery, Materials, Manpower, and Money. Some companies will also upgrade this to "6 M's" by adding management into their audit too.
In an internal marketing audit, you're looking at the resources that are available to you to help you affect the way that customers feel about your company. You'll also be responsible for examining which of your internal factors are strengths that you can use to your advantage, and which are weaknesses. Internal marketing audits look at:
Marketing organisation: Where you examine the structure of your marketing team, human resources, management, and how everyone works together to achieve business goals.
Marketing function: When you examine the core capabilities of your business, the brand voice you use in content, and the assets available to spread brand recognition and awareness. You can also look at your product/service USPs at this point too.
Marketing channels audit: This involves examining how you reach your customers and where you reach out to potential leads.
An external marketing audit, on the other hand, looks at the external components that shape your marketing and product development strategies. Usually, the external environment in the promotional world is split into two segments: micro and macro. The macro-environment is where your "PESTLE" analysis comes in. Here's where you look at the most significant external influences that you can't generally control. You need to think about everything from economic impact, to social and regulatory issues.
As the name suggests, a "micro" external marketing audit looks at things that are a little smaller. When you conduct a micro analysis, you look at things like stakeholders and what they're willing to invest in as you grow your business. You can also conduct competitor analyses that help you to position yourself as a differentiator in your space by seeing what other people are doing.
To investigate the microenvironment in an external marketing audit, most companies use something called "Porters 5 Forces". This is a concept that examines things like buyers, supplier influence, bargaining power, and potential threats. Threats might include new entrants and substitutes in the market that make it harder to sell your product or service.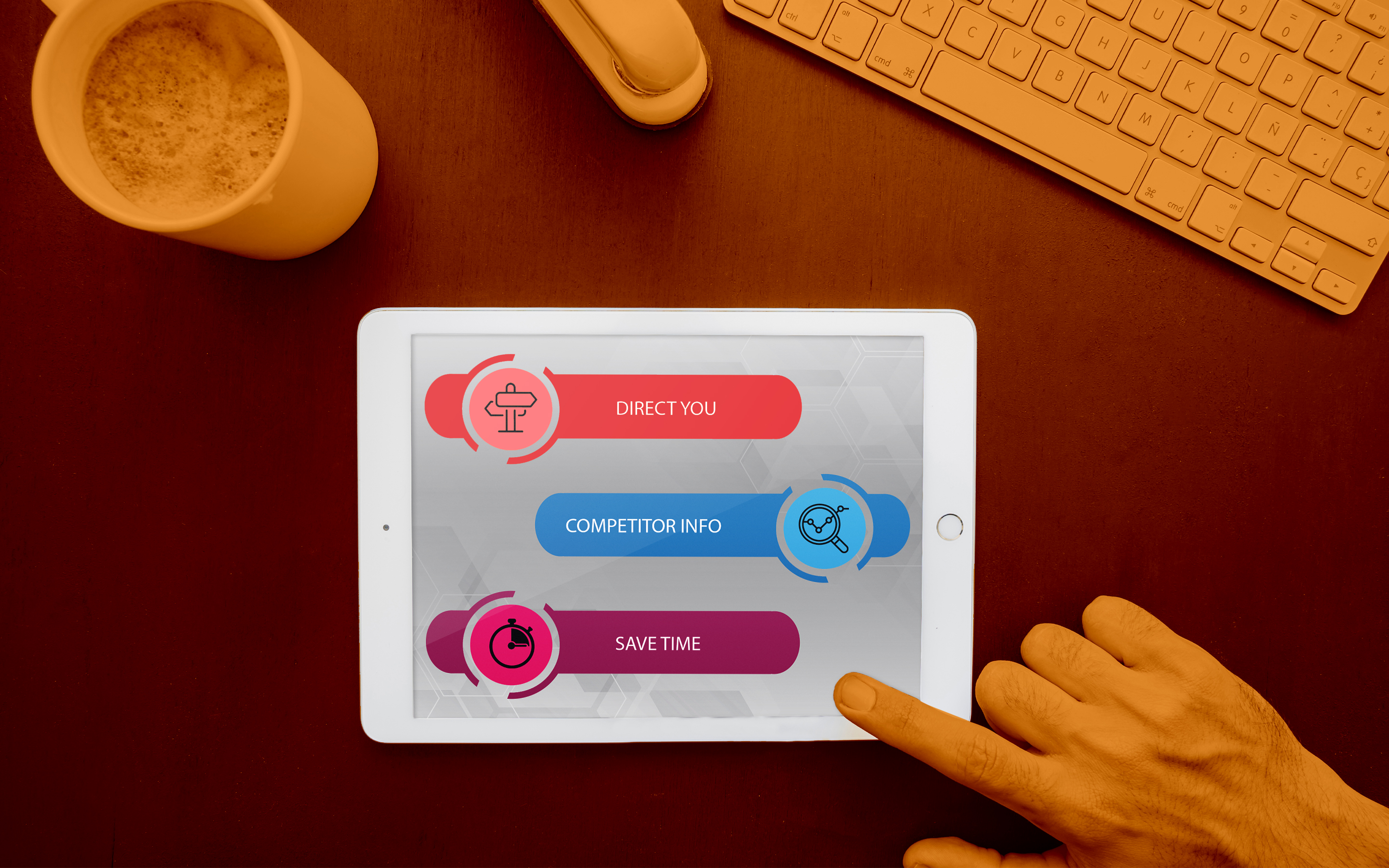 Benefits of auditing your marketing efforts
With both internal and external marketing audits to worry about, analysing, your company's promotional strategy isn't simple. You might end up wondering why you would put so much effort into the process, to begin with. The time that goes into auditing is one of the reasons that many companies forget all about it.
However, while it does take time to analyse your business's performance properly, there are benefits to think about too. For instance, the most obvious benefit of an external marketing audit is that it allows you to figure out what's working for your company and what isn't. This means that you can stop spending unnecessary cash on strategies that aren't having a positive impact on your company. Other benefits include:
1. An external marketing audit pushes you in the right direction
Running a business is a fast-paced and often chaotic experience. Sometimes, it's easy to lose track of your goals and why you're doing certain things in the first place. However, when you conduct an external marketing audit, you start to remember what you're trying to accomplish in your company. This means that you have the opportunity to analyse your business with more of a "big picture" perspective than usual. Looking into your marketing efforts in depth will steer you back onto the right path if you've begun to lose track.
Additionally, examining what you've done in the past can also make it easier to come up with inspirational ideas that you might be able to use in the future.
2. An external marketing audit provides info on your competition
You're always going to have competition – no matter what niche or industry you're involved with. It's up to you to make sure that you're still taking steps to improve your chances of standing out from the crowd. An external marketing audit is particularly effective when it comes to building on your brand proposition because it asks you to look carefully at your competitors.
Even if you're not ready to conduct a full marketing evaluation yet, it's always a good idea to regularly compare yourself against your competitors and find out where you stand in relation to the other people in your industry.
3. An external marketing audit saves you time
Finally, one of the biggest reasons that companies avoid doing a marketing audit is they know how much time it can take to analyse and review the industry in relation to their business. A great audit needs to be comprehensive, which means that you're going to be spending a lot of time on it each day. However, you could be wasting more time and money in the long-term if you don't conduct an audit.
There's a good chance that at least some of the marketing activities you're investing in right now aren't delivering the kind of results that you need. A regular audit stops you from being wasteful with your assets and staff members.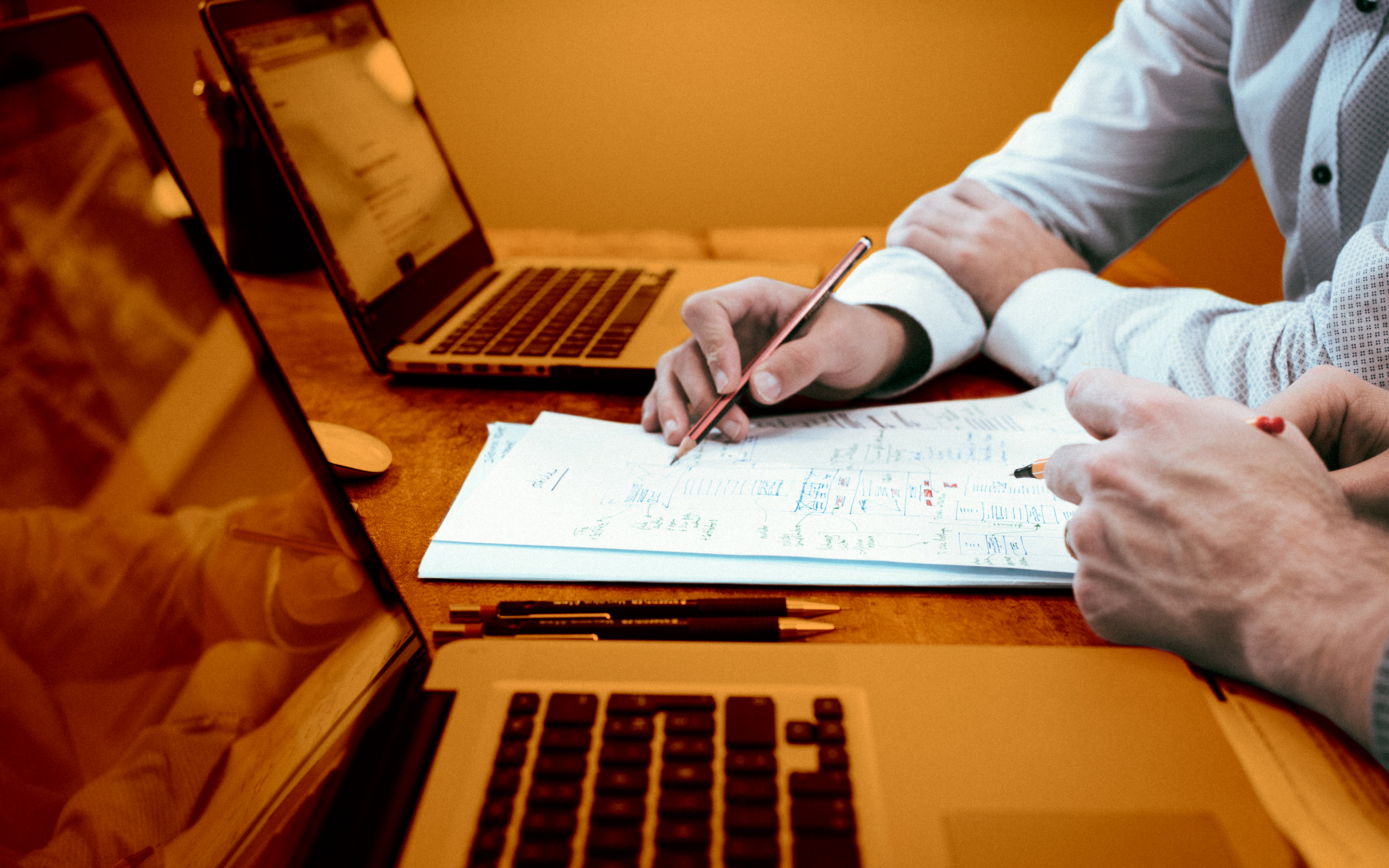 Steps for your external marketing audit
There aren't any fixed guidelines in place that dictate how every business needs to analyse its promotional efforts. Your external marketing audit definition may end up guiding you towards a different process to the one that your competitors or peers use. Ultimately, no two companies are the same, and everyone has their own goals, structures, and concerns to consider.
The good news is that there are some basic guidelines that you can follow to make sure you're collecting all of the right information and using that data effectively. Here are some of the steps that are common in most external marketing audit examples.
Step 1: Prepare for your audit
The first thing you need to do before you jump into an internal and external marketing audit is get prepared. Ask yourself what kind of audit you're going to conduct. For instance, are you going to be analysing your business yourself with members of your own team leading the charge? Alternatively, would it be better for you to take advantage of an external auditing company?
Generally, an outsider auditing business or a third-party is the best choice for most companies, as it ensures that you're not going to be distracted by subjective concepts when you're trying to get a complete overview of your organisation. While no-one likes being told that they're wasting money on a marketing campaign that doesn't work, it's much better to have a real insight into what's going on in your business.
Step 2: Set clear objectives
The only way to know for certain whether your marketing is moving in the right direction is to figure out what you're trying to accomplish. Most of the time, when people conduct audits of their promotional efforts, they do it one step at a time, looking at external factors like social elements, before moving onto an examination of competitors, and so on.
An external marketing audit can be a big job. Start by asking yourself whether you're looking at all facets of your marketing or just one singular aspect. You'll also need to determine whether you'll be doing your internal and external marketing audit at the same time. Additionally, make sure that you understand which stakeholders you need to convey your findings to, such as investors, the CEO, and so on.
Step 3: Collect your data
Collecting data and researching your marketplace is the most crucial aspect of any external marketing audit. However, it's also the most time-consuming task you'll have to do. Your goals and targets will help you to determine what you'll be looking at in your analysis. For instance, you might want to examine your competitors first, or you may be more interested in how regulations in your country affect your marketing strategy.
Once you've carefully scrutinized the playing field around you with an external marketing audit, you may also decide that it's a good idea to do your internal audit too. Importantly, make sure that you don't get too carried away with collecting your information. Although you do want plenty of in-depth insights, there's no need to obtain any information that isn't relevant to your current audit or the goals you're trying to accomplish. For instance, if you're auditing your social media marketing strategy, avoid gathering data about your content and blog strategy too.
Step 4: Analyse your data and plan your next steps
Finally, once you have all of your information laid out in front of you, it's time to start analysing the insights and deciding what you're going to do next. For instance, if you notice from your external analysis that the people in your target audience are more likely to be drawn to social media when they're looking for information about a product, but currently you don't have much of a social strategy, you'll know that you need to change that going forward.
You might also find out that it's becoming increasingly difficult to establish brand loyalty in your industry. However, based on an analysis of your current content marketing strategy, you may also find that people who sign up to your email newsletter are more likely to become repeat customer. Pushing more money into your email campaign may, therefore, help you to earn repeat customers.
Think about how you can use what you learn from your external marketing audit to establish both quick wins and long-term benefits for your business.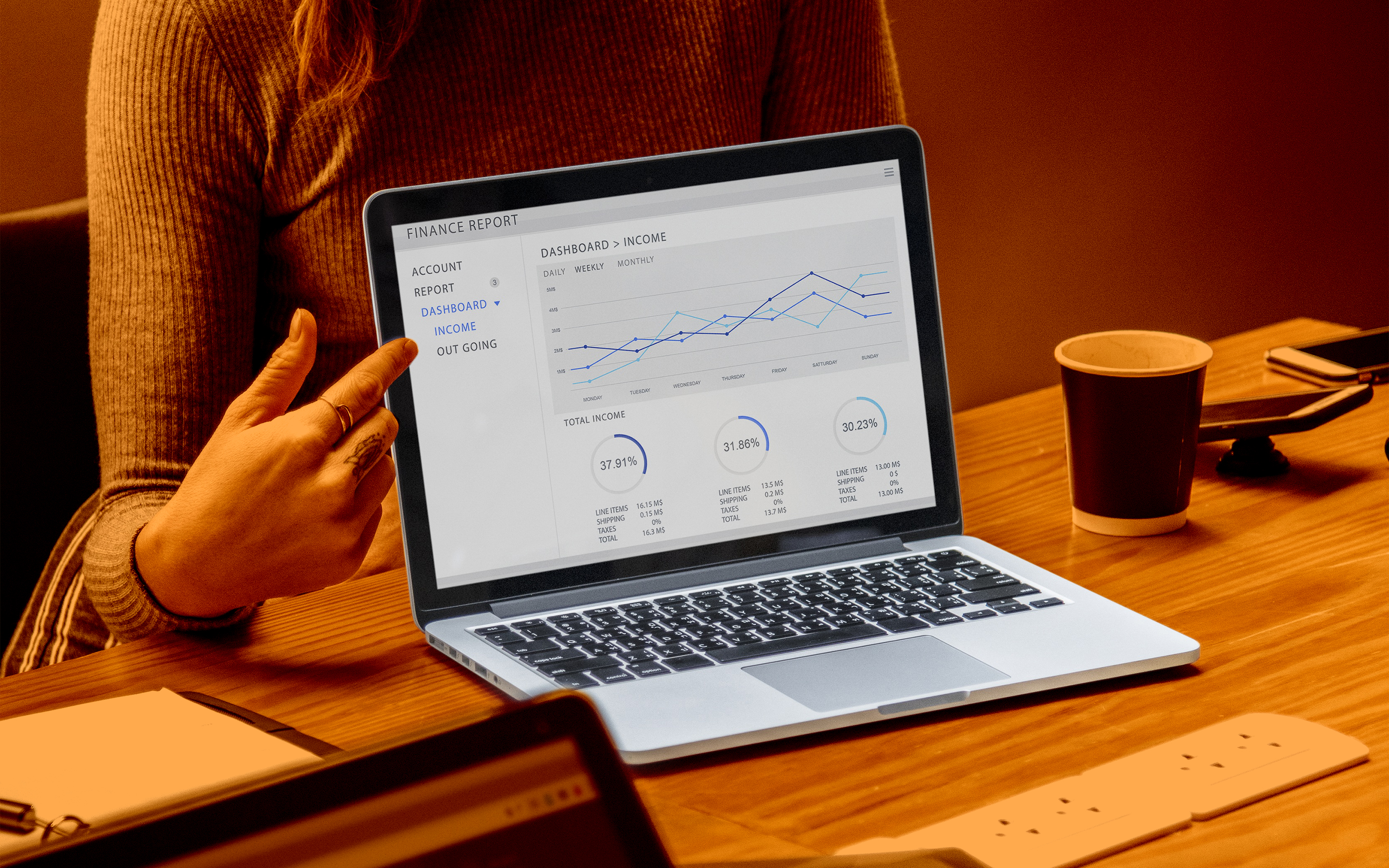 External marketing audit example guide
Still feeling a bit unsure about what your marketing audit should look like?
Ultimately, conducting an internal and external marketing audit is all about asking yourself the right questions about your promotional strategy. For example, if you've decided that the aim of your marketing audit is to find out whether you're targeting the right customer and delivering compelling customer experiences, you'll need to ask yourself questions like:
Who are we currently serving, and how do they compare to our ideal customer? Look at analytics and reports on your customers and compare them to your buyer personas.
What does the buying journey look like for our current customer? Can we improve it? Do your customers currently love their buying journey with you or are there issues you need to address, like speed of delivery or a problematic website?
How do people feel about our brand? What kind of perceptions do people have of your company? Are they leaving positive comments online? How many complaints do you get?
What do our customers value, and are we delivering that value? Are there any changing issues that you need to address with your product or service?
Your external marketing audit might also include an examination of your competitors and how you can differentiate yourself from them based on the customers that you serve and the kind of experience that you can offer. In an assessment that focuses on your target audience, other things to look at include:
The cultural nature of the market.
The number of competitors and their profitability.
The evolving lifestyles of your customers.
The changing nature of consumerism in your target market.
The way that goods are manufactured in your industry.
The economic condition of the market.
Laws regarding regulation, privacy, and security.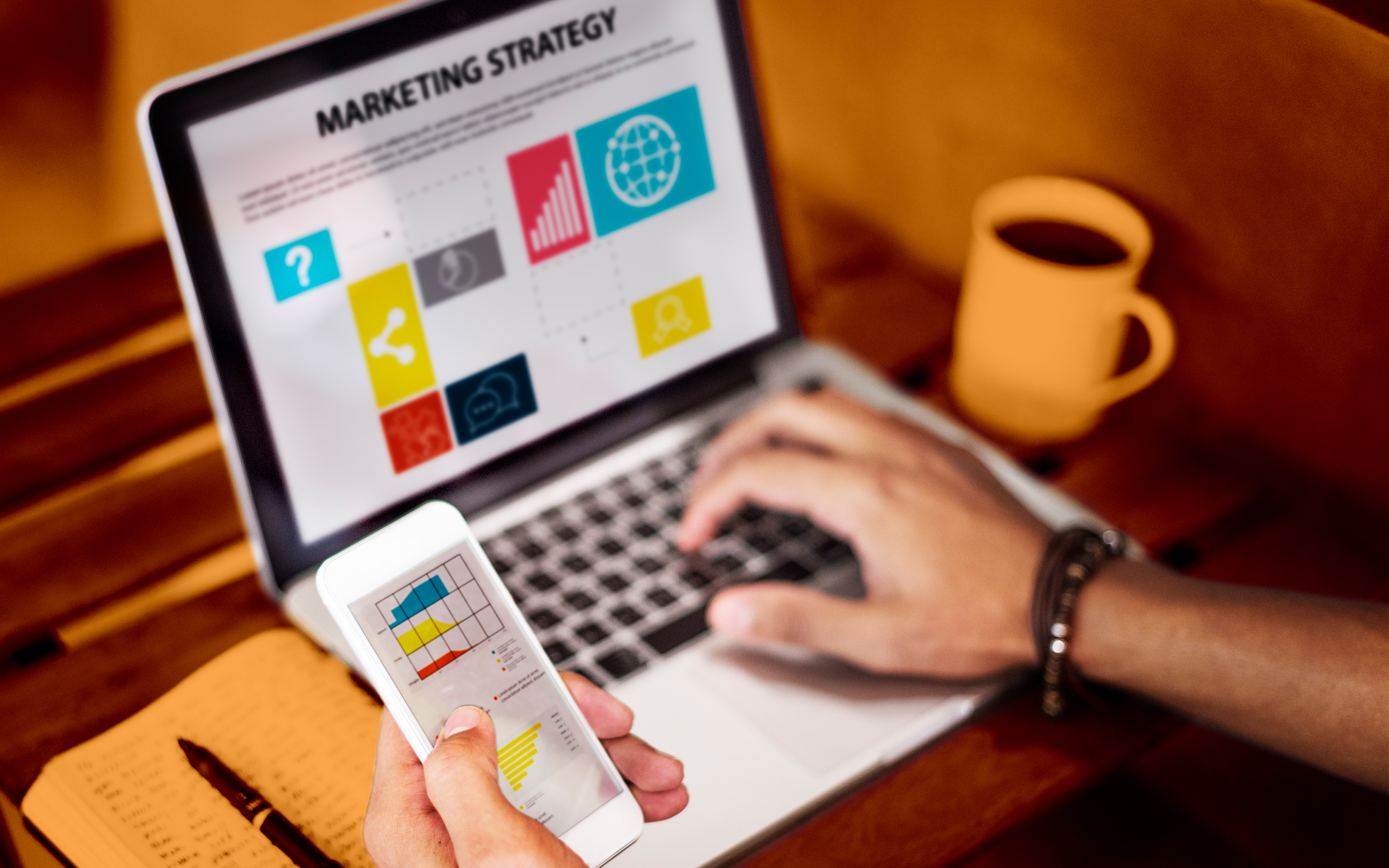 Is it time to audit your marketing efforts?
A marketing audit, whether internal or external, is an excellent way to get a behind the scenes look at how well your company is performing from a promotional perspective. An external marketing audit allows you to check how things like social factors and the economy are changing the way that you need to deliver your marketing campaigns.
Sometimes sudden changes in the marketplace can completely disrupt everything you do to reach your target audience. Just look at how much the industry had to change with the arrival of GDPR in the EU. Companies of all sizes suddenly needed to update their email marketing efforts, social media solutions, and websites to suit various new regulations.
The ever-changing nature of the market means that today's businesses can't just use their marketing audits as a method of crisis management. If you want to stay ahead of the curve and get the most out of your advertising budget, then make sure that audits are a consistent part of your growth plan as a brand.
Need more help? Reach out to the team at Fabrik for guidance today.
If you enjoyed this article, you might enjoy these too:
— Your complete internal marketing audit checklist
— Lost in translation: The dangers of marketing jargon
— How to find a profitable niche for your brand