It's beginning to look a lot like Christmas…
That means that companies around the world are starting to think about how they're going to celebrate the festive season with their customers in style.
Maybe you're thinking of rolling out Christmas marketing slogans that tap into the warm and fuzzy feelings we all have this time of year. Perhaps you're going to start working hard on your Christmas social media campaigns, or your holiday emails.
Whatever your seasonal strategy might be, it's important to remember that you're going to be facing quite a bit of competition. After all, the holidays are a time for family, celebration, and making memories – but they're also a period of indulgence and consumerism too. That means that almost every brand in your niche will be looking for a way to sell more, and pump up profits.
The key to success when the snow is falling is learning how to separate yourself from the rest of the madness in the marketplace.
If you can avoid simply becoming part of the Christmas clatter, and instead find a way to connect with your audience through emotion, excitement, and experience, then you're sure to have yet another reason for celebration by the end of December.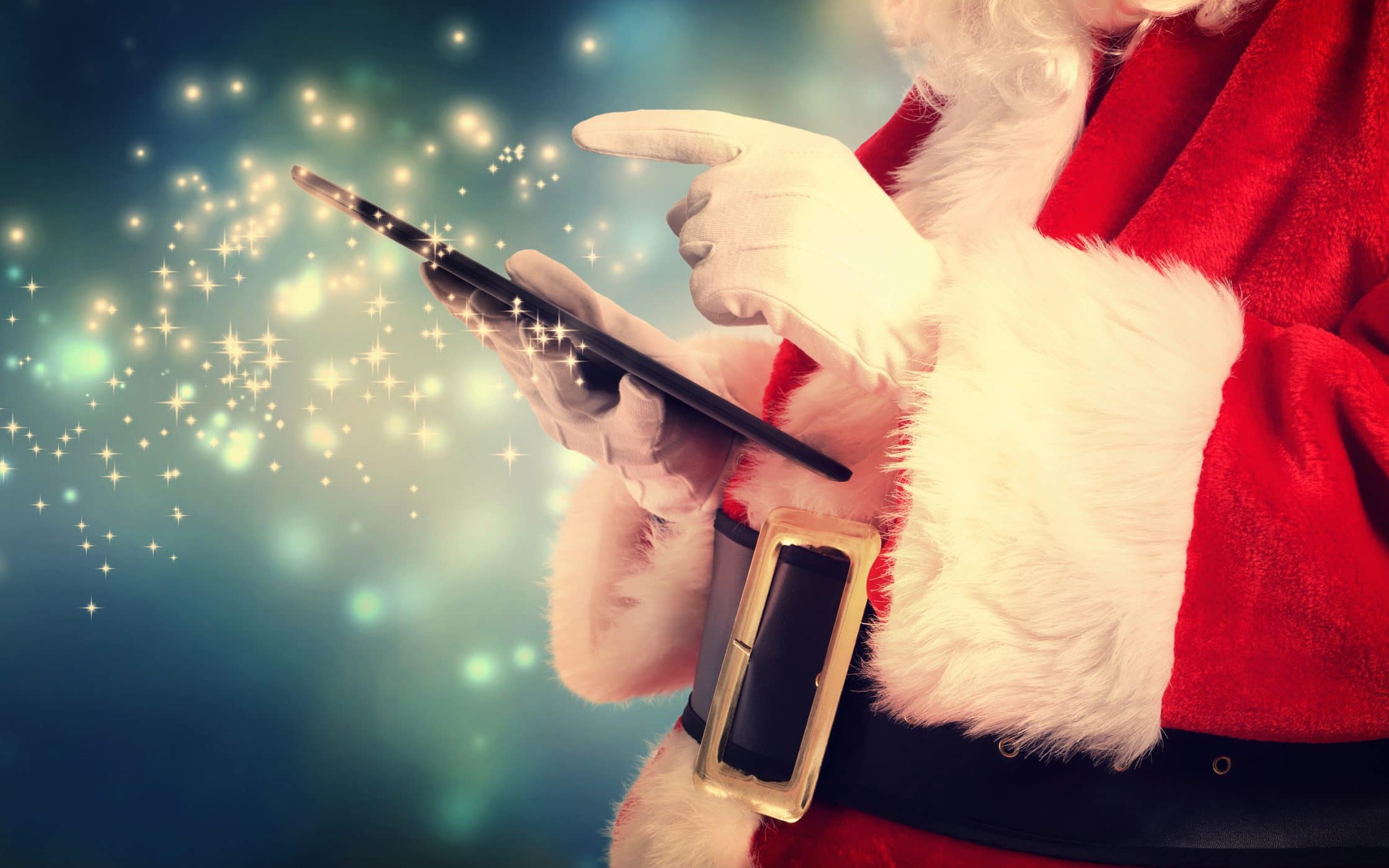 Are you cashing in on Christmas marketing?
Companies and marketers have a different experience of the holiday season than everyone else. While us branding experts still appreciate the warmth, love, and sentimentality of the season, there's an extra emphasis in our career on figuring out how we can translate these festive feelings into a roadmap for the consumer buying journey.
Christmas marketing is an exciting experience, but it's also incredibly competitive. Customers are in the mood to buy, and every brand is battling for their chance to show up in your stocking.
While it's important for brands to understand how customers make decisions on where and what to purchase at all times of the year – this knowledge becomes increasingly important during the festive season when sales are at an all-time high. With that in mind, here are a few things you can do to start ramping up your Christmas advertising campaigns.
1. Create anticipation
Some of the best Christmas marketing ideas focus on the excitement that the holiday season brings. Just think of the Advent Calendar, for instance. This simple creation not only builds excitement for the big day by helping us to count-down to the moment we get to open our presents, but it also delivers anticipation as you wonder what shape or style of chocolate you're going to get.
Psychology tells us that when we anticipate a gift, we naturally feel greater pleasure when we receive the reward itself. That's why it doesn't bother you so much that your advent chocolate might taste like cardboard.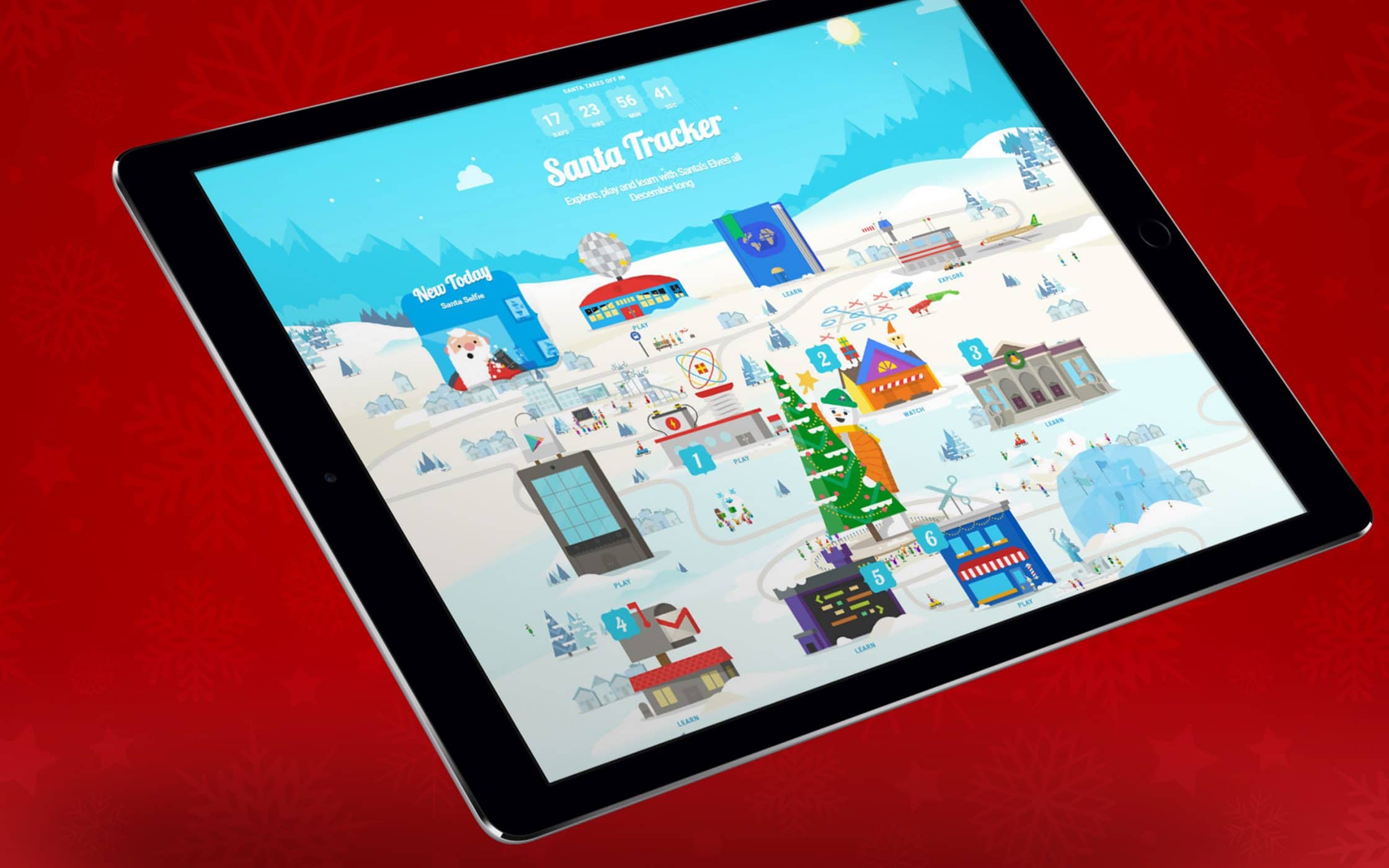 If you can build up to a holiday-based announcement in your marketing, offer discounts on mystery products, or promise your customers some upcoming present, then you can build on the excitement of the season. The Google Santa Tracker is a great example of this. By releasing new Santa content every day of December, it gets people noticing the brand.
2. Appeal to festive feelings
For most people, the holiday season is a joyous time of year. People feel more uplifted and excited in general as we build up towards the holidays. After all, the end of December means more time off work, fantastic moments with family, and of course, incredible gifts too.
The important thing for companies to remember when designing their Christmas advertising slogans and commercials, however, is that when customers feel happy, they're more likely to purchase extra items. This means that you need to capitalise on the seasonal sentiment if you want to make the most of the holidays.
3. Personalise products and messages
The holidays are a time for sharing – not just gifts and cards, but content too. When you're building your Christmas marketing ideas, you should be thinking about how you can create content that people will want to share with their network. Since customers typically place a larger sense of value on things that we can personalise, it makes sense to find ways that your customers can customise their Christmas experience.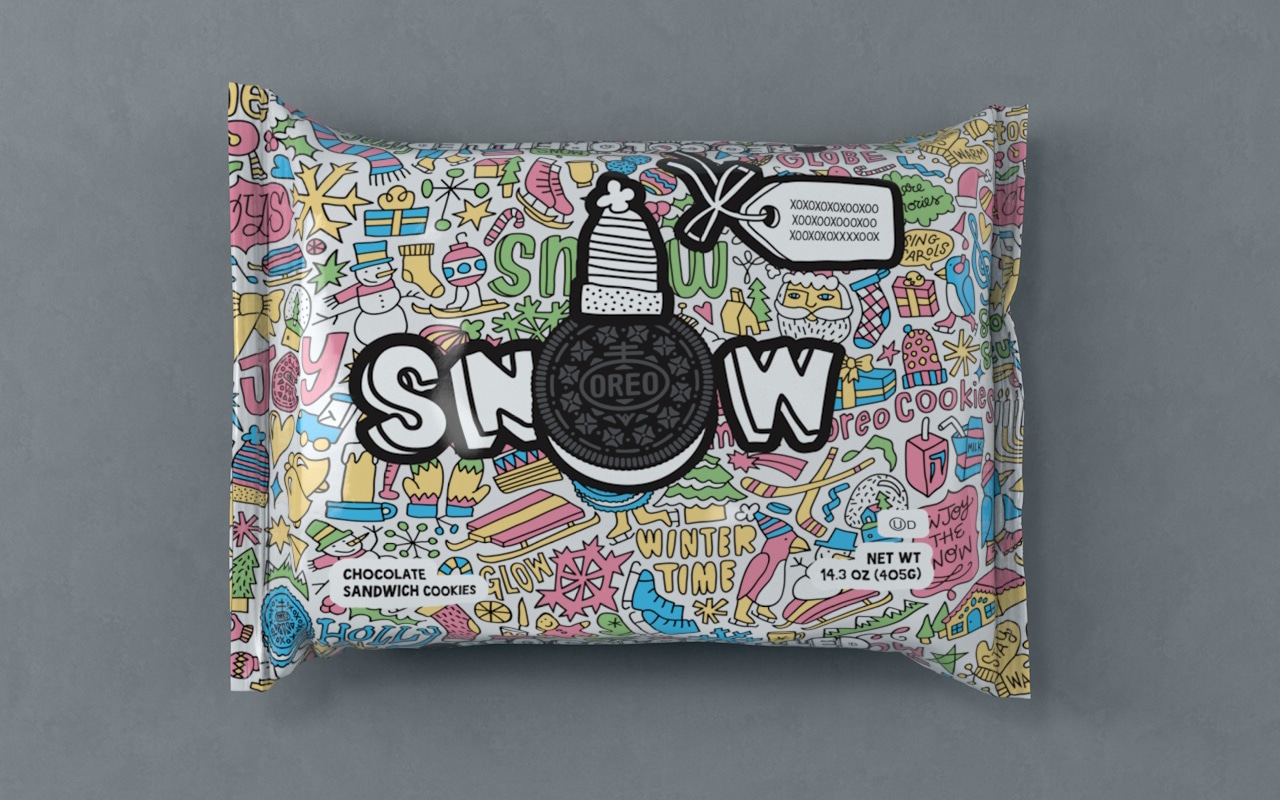 Even if you can simply let your customers send a customised product or message to a loved one, this could help you to develop a stronger emotional connection between your brand and your followers. For example, we all remember the Oreo "Design a Pack" campaign from 2015, which actively gave customers new reasons to share the brand messages.
4. Take advantage of urgency
Perhaps the most upsetting thing about the holiday season is the fact that it eventually has to come to an end. While it's tempting to keep the sparkle and cheer going for as long as possible, the best Christmas marketing campaigns are the ones that recognise the finite state of the festive period. If you can frame your Christmas advertising with an expiry date, then you can appeal to the concept of "Loss Aversion" which inspires buyer decisions.
People don't want to feel as though they're missing out on something special. When you're building brand awareness with giveaways and offers, make sure that you showcase the number of minutes, days, or even seconds before your campaign comes to an end. This will prompt people to stop dithering over decisions, and start taking action.
5. Rely on Reciprocity
Finally, one of the things that make the holiday season so exciting, is the promising tradition of presents. However, behind these gestures of love and generosity, it's worth noting that there's some manner of psychological activity at work. In other words, when people receive something, they feel compelled to give something in return.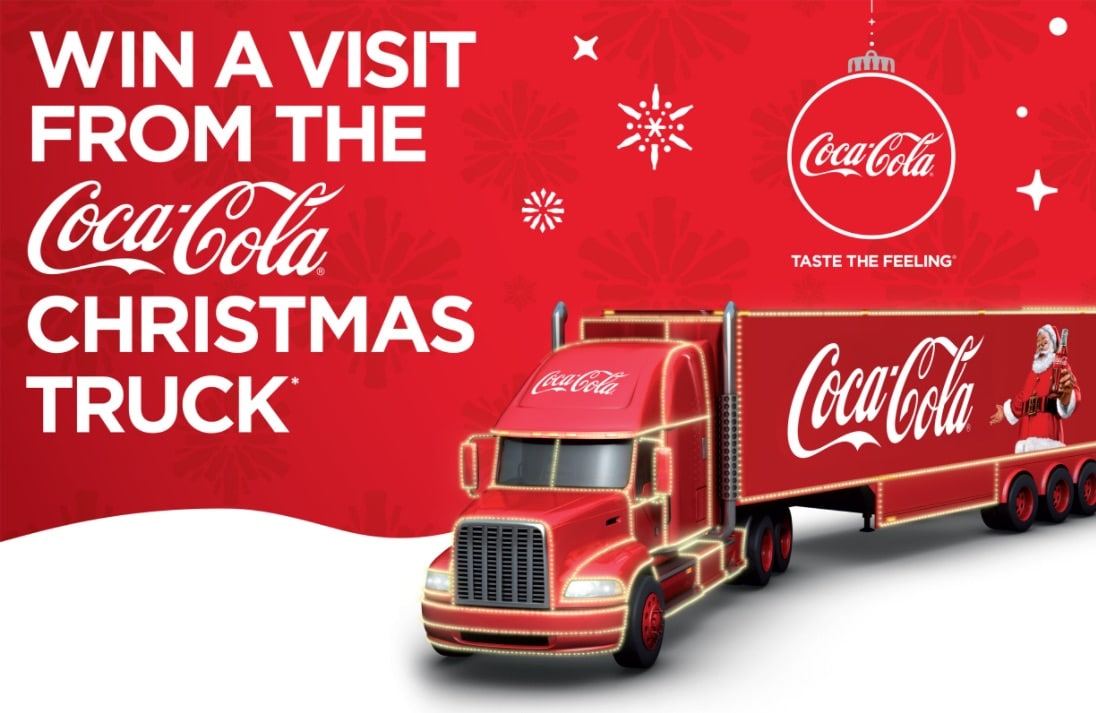 Your Christmas advertising strategies can take advantage of this concept, by offering your customers something so valuable, that they feel compelled to give you something back. Many of the best Christmas marketing campaigns offer customers gifts in the form of discounts or free products, which means that those people come back to the brand the next year, feeling as though they owe them their loyalty and attention.
Hype for the holidays: Christmas advertising we adore
Today, Christmas marketing has become such an expected and common part of the holiday season, that for some people it doesn't even feel like the festive period until the holiday trucks of Coca Cola have appeared on TV, or people are commenting on the latest John Lewis advert on social media.
Obviously, by becoming a staple of the season, these brands have learned how to use Christmas advertising campaigns to their advantage. Through a strong investment in emotional connections at one special time of year, countless companies set themselves up for better loyalty, commitment, and cash flow from their audiences in the months ahead.
The question is, which are the best Christmas marketing campaigns today, and how can you learn from these festive creations?
1. Marks & Spencer Christmas marketing
Over the years, Marks & Spencer have created a personality based on luxury and indulgence – something that works particularly well for their Christmas advertising. This year, the brand has used a well-known, and re-emerging character, Paddington Bear, as part of their advertisement, combined with a social hashtag #LoveTheBear, which comes attached to its own paw emoji.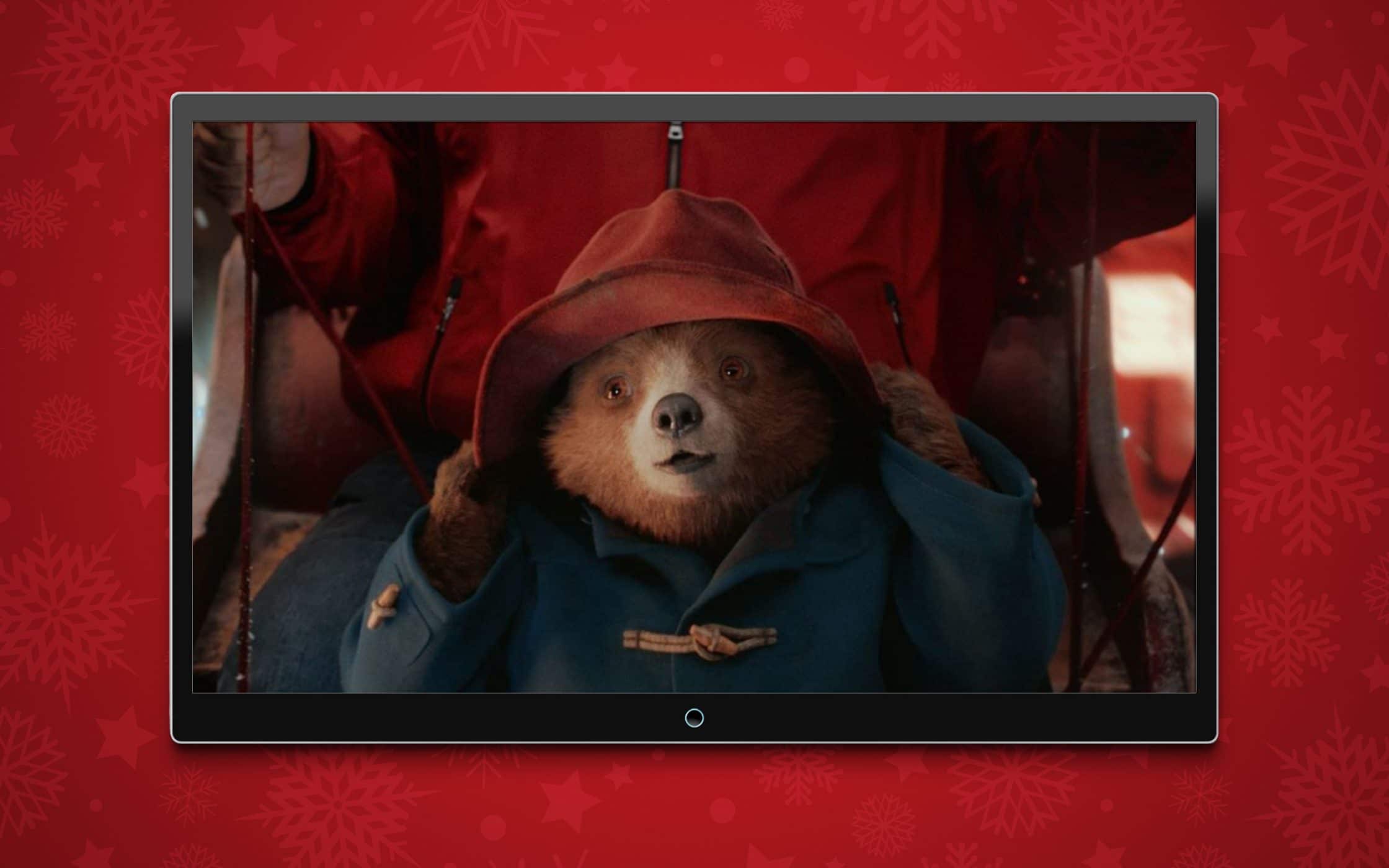 By using the image of an already beloved character, Marks & Spencer are tapping into the heartfelt emotions that emerge around the holiday season. In particular, they're reminding us of the feelings that we get when we reconnect with an old friend or come together with family that we might not see very often just in time for Christmas.
Besides the advert, and the Christmas social media campaigns, Marks & Spencer are also designing marmalade-themed recipes that you can find in store. They'll also be hosting private screenings for the new movie if you're a member of their "Sparks" loyalty scheme. Marks and Spencer teach us the value of using emotion for the holidays and making your customers feel special.
2. John Lewis Christmas marketing
When it comes to Famous Christmas marketing campaigns, it's hard to find a brand that generates as much festive chatter as John Lewis. Today, the company is almost as famous as Coca Cola when it comes to inspiring holiday spirit in their customers, and nations wait with anticipation to see their new marketing campaigns each year.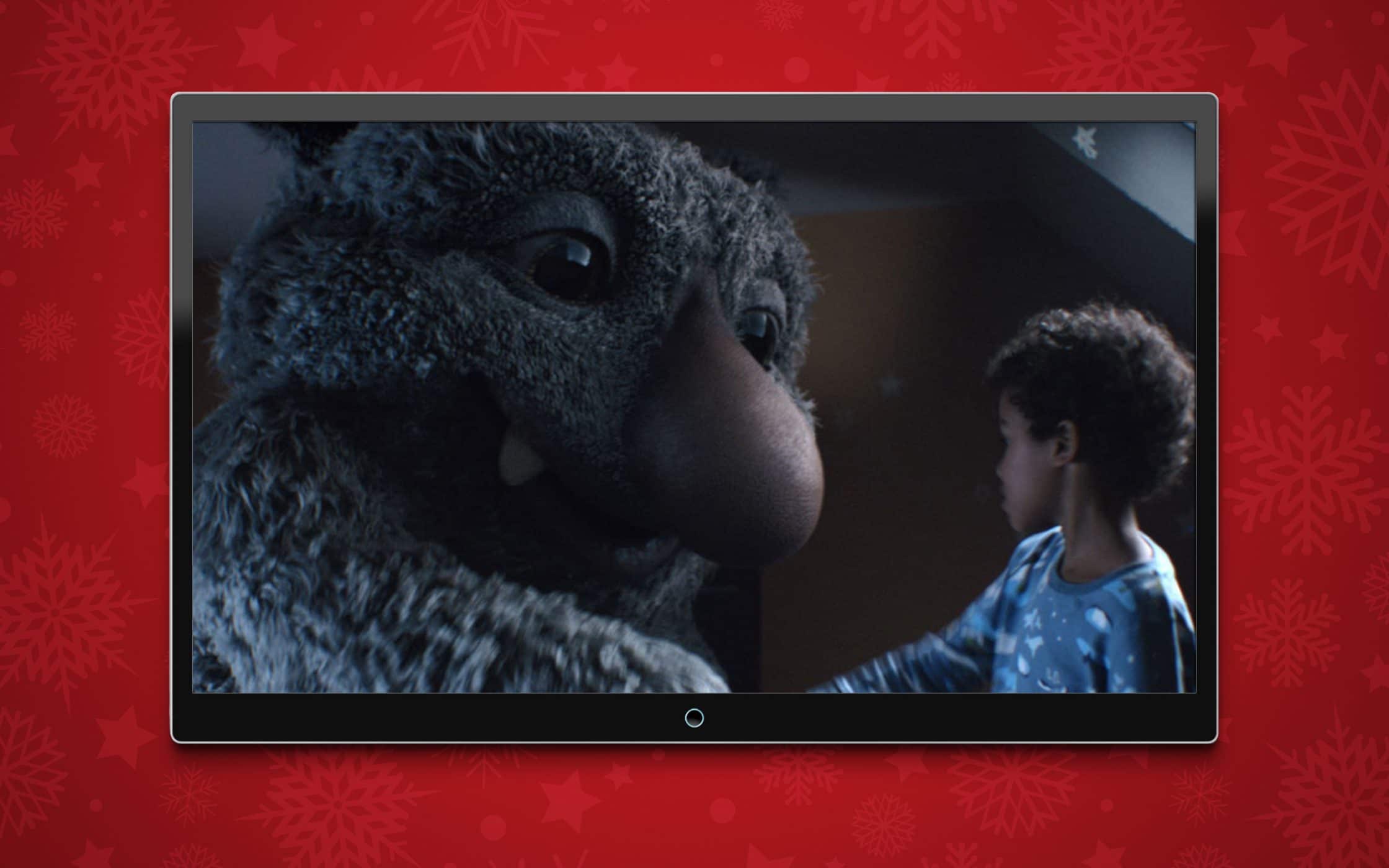 This year features "Moz the Monster", an advert about a monster living under a little boy's bed. Of course, the boy befriends the monster, and a heart-warming story is told about the way that Christmas brings people together.
Along with their video, John Lewis has also upgraded their Christmas social media campaigns, allowing people to "Mozify" their faces on Facebook, and purchase Moz merchandise and cuddly toys in store. According to reports, John Lewis received 2,906 mentions for the advert only 20 minutes after it was released. John Lewis fully embraces the power of anticipation for the holidays and package it with emotional marketing for a huge response.
3. Sainsbury's Christmas marketing
Want a simple way to join people together for the festive season? All you need to do is find a way to connect with the nostalgia and joy people feel when listening to old music, or seeing their favourite holiday images. This is the strategy that Sainsbury's have used with their most recent Christmas advertising campaigns.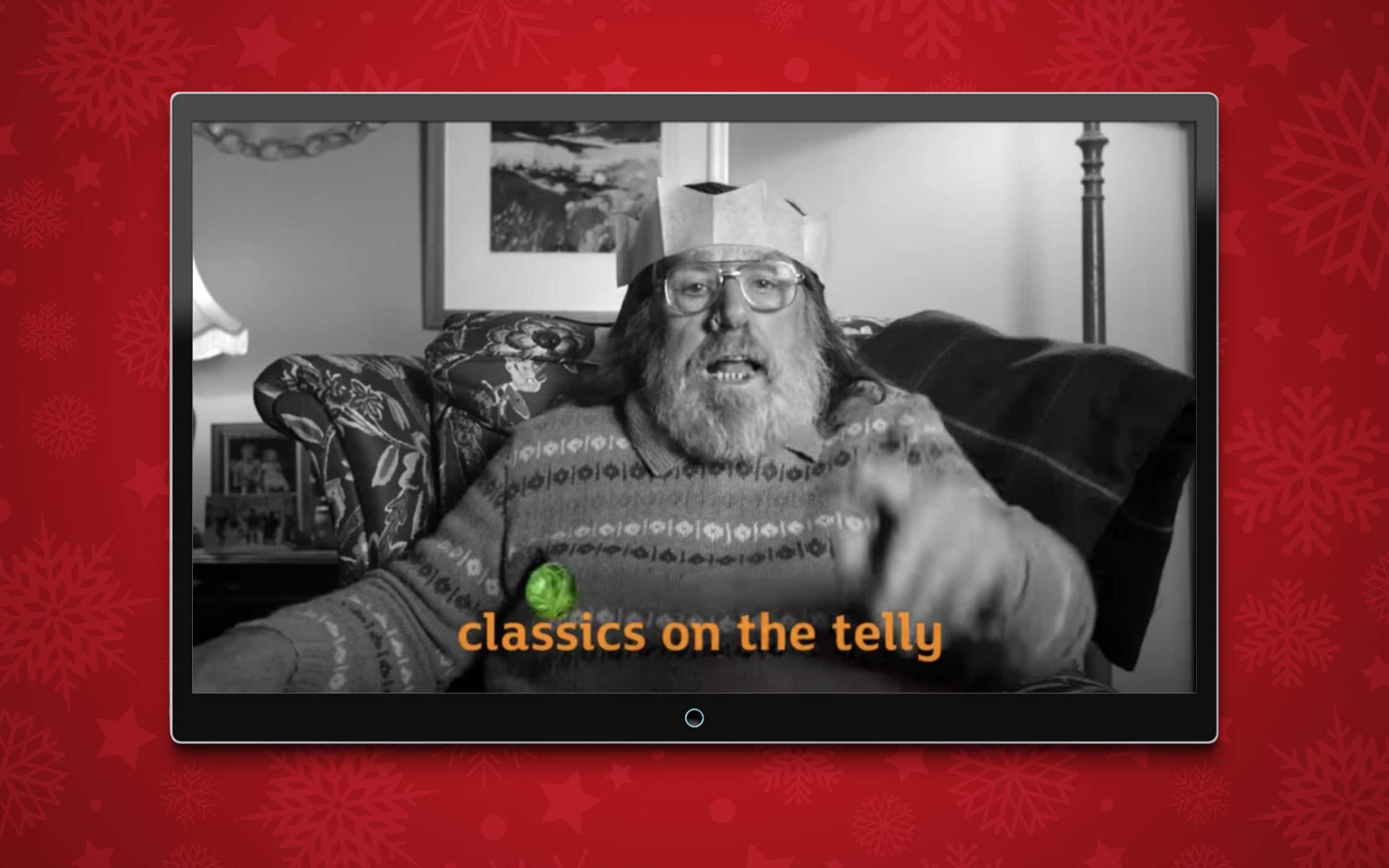 According to the supermarket, who used to be one of the many creating one-off Christmas marketing messages at this time of year, Sainsbury's is now moving towards a more consistent branding approach. They decided to base their advert on the "Living Well" campaign to maintain consistency, and base their message on a Christmas song.
For many people, the famous Christmas marketing campaigns from Sainsbury's have taken a downturn this year when compared to old-fashioned favourites like Mog the Cat, but it's hard not to sing along with the festive tunes all the same.
4. Boots Christmas marketing
Boots haven't always been known for the best Christmas advertising campaigns in the same way as some of the other brands on this list. However, this year, the company has taken a particularly emotional approach to their messaging, by taking us on a journey through the memories of two sisters, as they recall sharing Christmas together.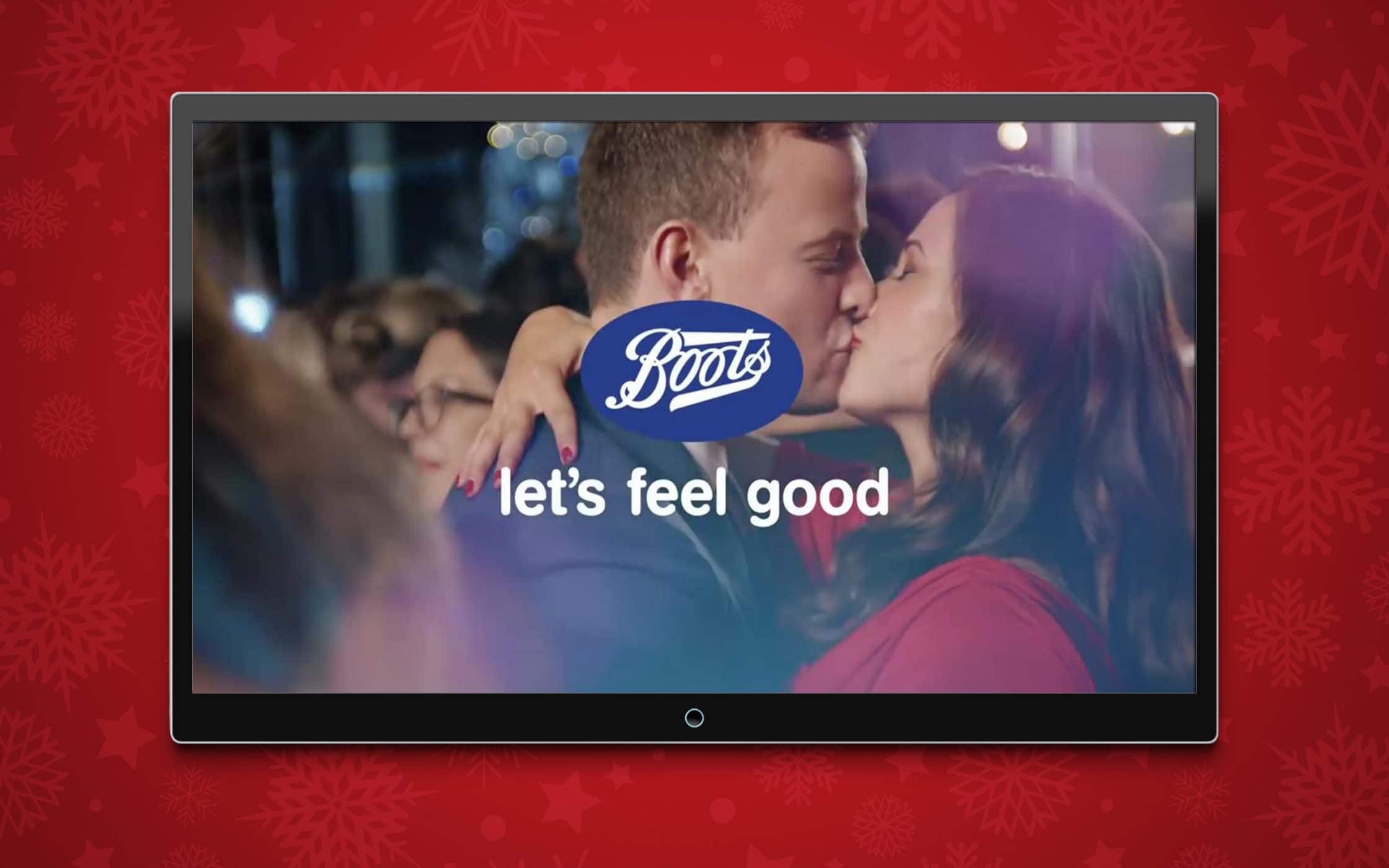 As you may already know, storytelling can be an incredible way to enhance the reach and engagement of your brand. With the right story, you can tell your customers exactly what you're all about, and make your tone of voice more authentic whether you're online, offline, or using a combination of different media.
Boots have used their latest Christmas marketing idea to show that they can empathise with their customers while demonstrating the value in their products at the same time.
5. Coca Cola Christmas marketing
It's hard to write a section about the most famous Christmas marketing campaigns of all time, without mentioning Coca Cola. Coke is known throughout the world for some of the best Christmas advertising campaigns to ever hit our television screens. In fact, Coca Cola is partially responsible for how Christmas looks today.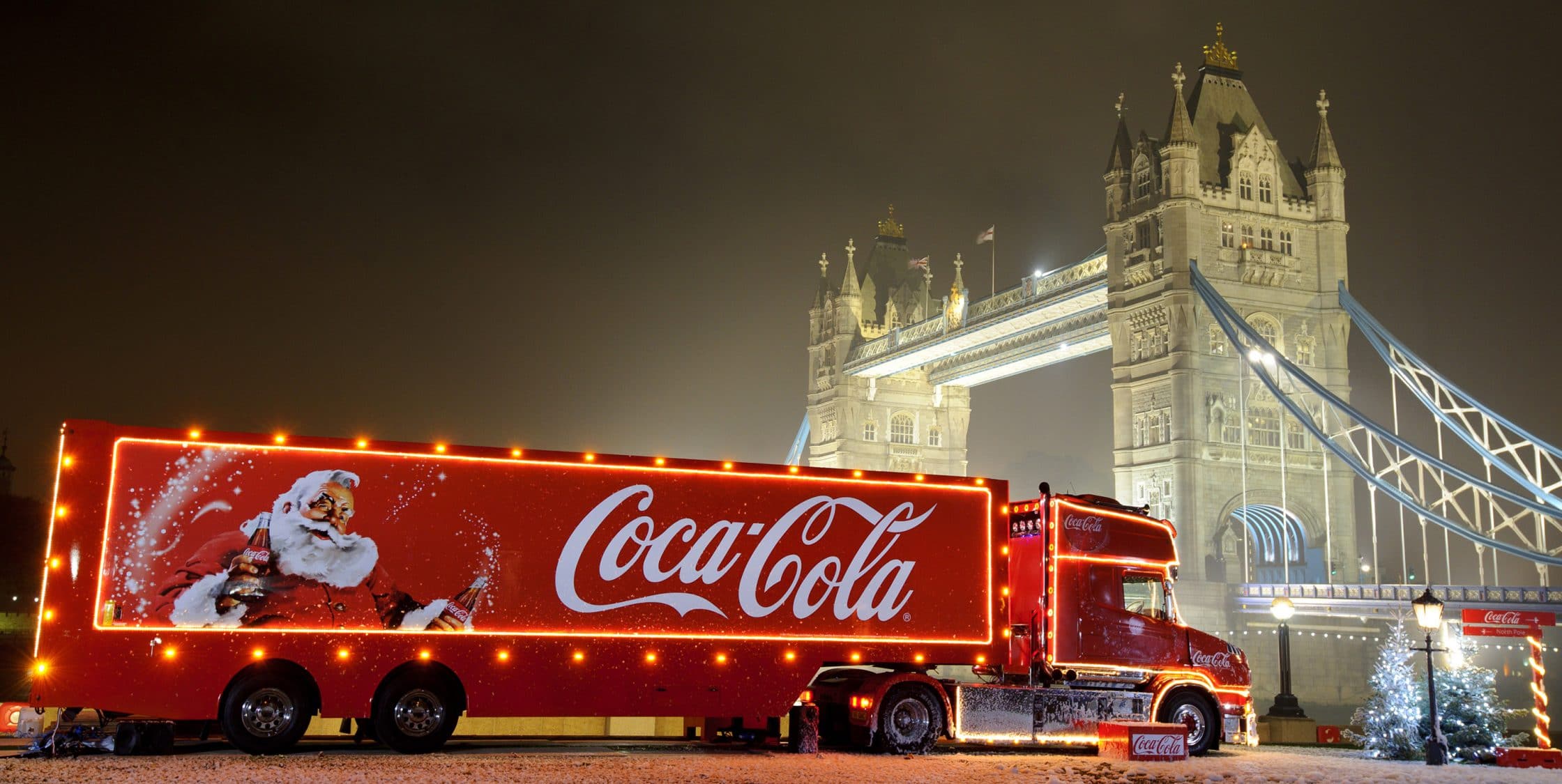 Coke revealed that they're bringing back their "Holidays are Coming" campaign this year, complete with their fantastic Christmas truck tour. However, the campaign will also extend beyond Christmas TV commercials, into limited edition packs of Coke too.
When it comes to Christmas social media campaigns, Coca Cola has also partnered with Snapchat to ensure that they can offer a range of unique lenses and filters throughout the festive period in Ireland and the UK. A new Twitter emoji will also return after popularity in 2016. Coke show the value of tradition and heritage at Christmas time, but they know how to tap into new technology too.
6. Waitrose Christmas marketing
Waitrose introduced their Christmas TV commercials just a couple of days after their partner company John Lewis revealed Moz the Monster to the world.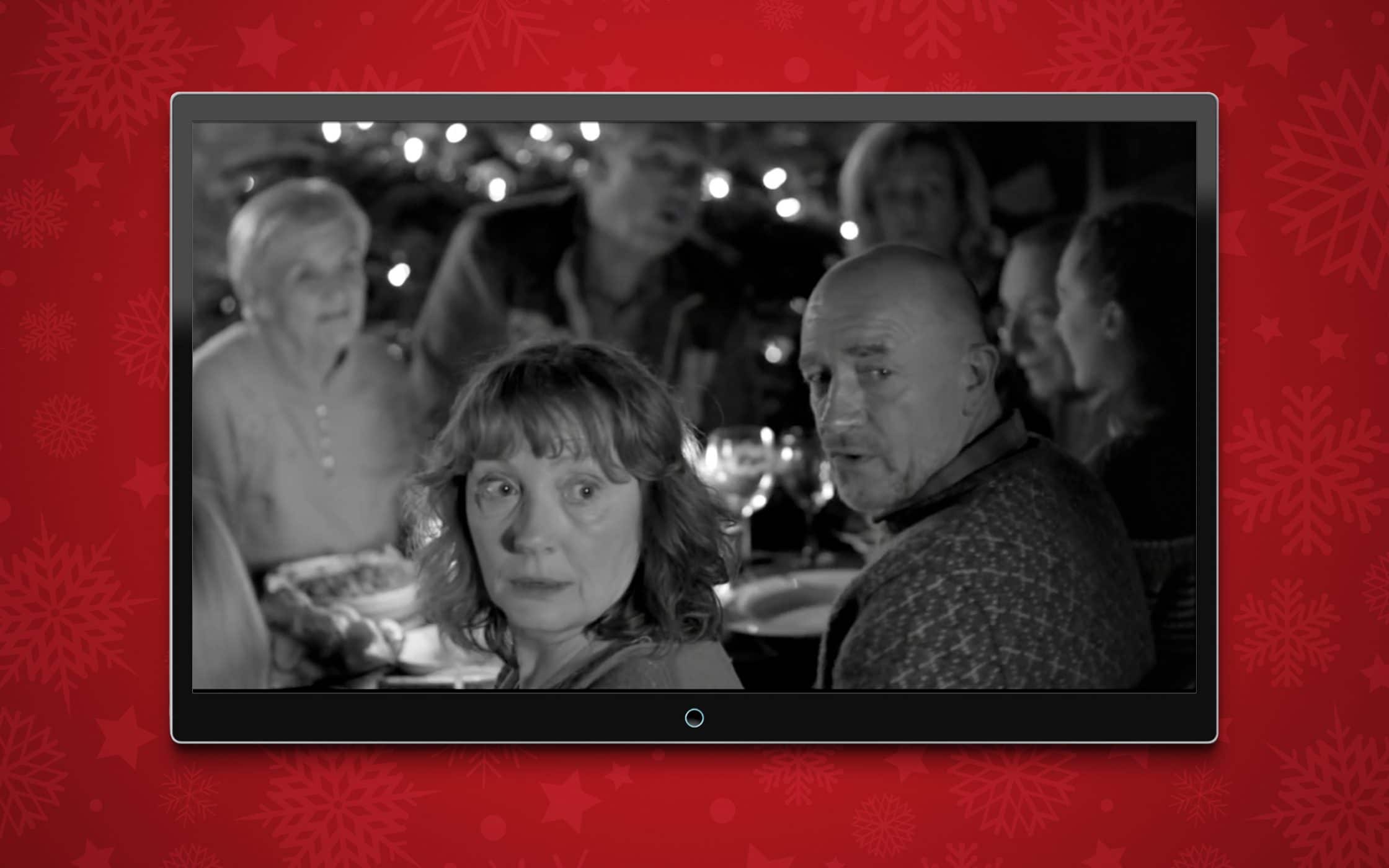 The supermarket chain chose to focus on a common festive theme with "community spirit", telling the tale of a group of villagers who end up getting snowed in for Christmas lunch in Britain. The piece is filmed entirely in black and white and was delivered by the same people who designed the John Lewis Christmas marketing campaign.
To support their Christmas advertising attempts, Waitrose will also be releasing a story by Author Anne Fine (the woman behind Madame Doubtfire), to accompany the ad. The children's book is about two animal families who become friends over a Christmas meal, and every book sold in Waitrose will promote a 50p donation to the Trussell Trust Charity.
From presents to presence with Christmas marketing campaigns
If those famous Christmas marketing campaigns have inspired you, then there's a good chance you're wondering how you can get involved with the festive celebrations.
The first thing you'll need to remember is that during the holidays, your customers are constantly being bombarded with advertisements and messages from businesses of all shapes and sizes. That means that if you're not using Christmas advertising to make your company more eye-catching, you could miss out on some serious sales.
The best way to ensure that you stand out is to make sure that you have a seasonal strategy in place. Here are a few tips for creating a fantastic festive campaign.
1. Make a list and check it twice
You don't need to know which of your customers are naughty and nice to ensure that your Christmas advertising campaigns are a success, but you do need to know exactly how you're going to connect with them through this limited holiday period.
Think about what kind of marketing messages you want to create in advance so that you're ready to start rolling out the festivities as soon as the temperature outside starts to drop, and the Halloween decorations have been hidden away.
For instance, do you want to start with promotions on your website, Christmas email marketing, direct mail, promotional videos and podcasts, or even Christmas TV commercials? Would your audience respond best to social media posts, or do you want to share in-depth content on your blog?
2. Get the visuals right
---
Imagery is essential during the holiday season. Regardless of whether you're updating your Christmas social media campaigns with a new profile picture and a few festive filters, or you're changing the pictures in your email campaigns to something a little more snowy, it's important to remember that your customers and employees expect you to adapt to a certain theme at this time of year.
However, keep in mind that you can't just ignore your brand's visual identity and replace everything with lights and sparkles because you want to tap into the excitement that Christmas marketing can bring. Instead, you'll need to think of a way that you can keep your company looking consistent while adding a few extra features here and there.
3. Get everything aligned
If you're going to invest in a Christmas marketing campaign, then you can't just make your social media page festive and forget about your other consumer touch points. Think about all the different ways that you interact with people on a regular basis, and look into how you can start to establish messaging harmony across your platforms.
For example, when you're sending out your festive emails, make sure that your customers can click on a button and visit a similarly holiday-themed social media page so that they can share their experience of your company with their friends and family. While you're posting on social media, remember to link back to Christmas offers on your website, or let people know how they can get in touch with you to take advantage of a new deal.
4. Give your customers seasonal offers
There's no better time of year for enticing your customers with seasonal gifts and promotions than at Christmas. Look for ways that you can give your clients free things to take advantage of throughout the holidays, and you should be able to rest assured that they'll feel a stronger connection with you when the new year rolls around.
Remember, to make the most of the "finite" nature of Christmas marketing, you should put a countdown on your offer so that people know that they can only use it for a short amount of time. Not only does this mean that you spend less money on your campaigns, but it should also create a sense of urgency that pushes more people to buy.
5. Make your customers feel special
For people from all backgrounds, the festive period is a time of excitement and wonder. In the marketing and business world, this means it's your job to use your brand's distinct tone of voice to send special messages to your customers and make them feel as though you appreciate and respect them.
Remember, giving something back to your customers doesn't have to mean that you give away expensive gifts or items. Instead, it can simply mean that you offer a free download to people in your email list, or give them a discount on their next purchase. The smallest gesture can go a long way in Christmas marketing when people are already feeling more emotionally connected.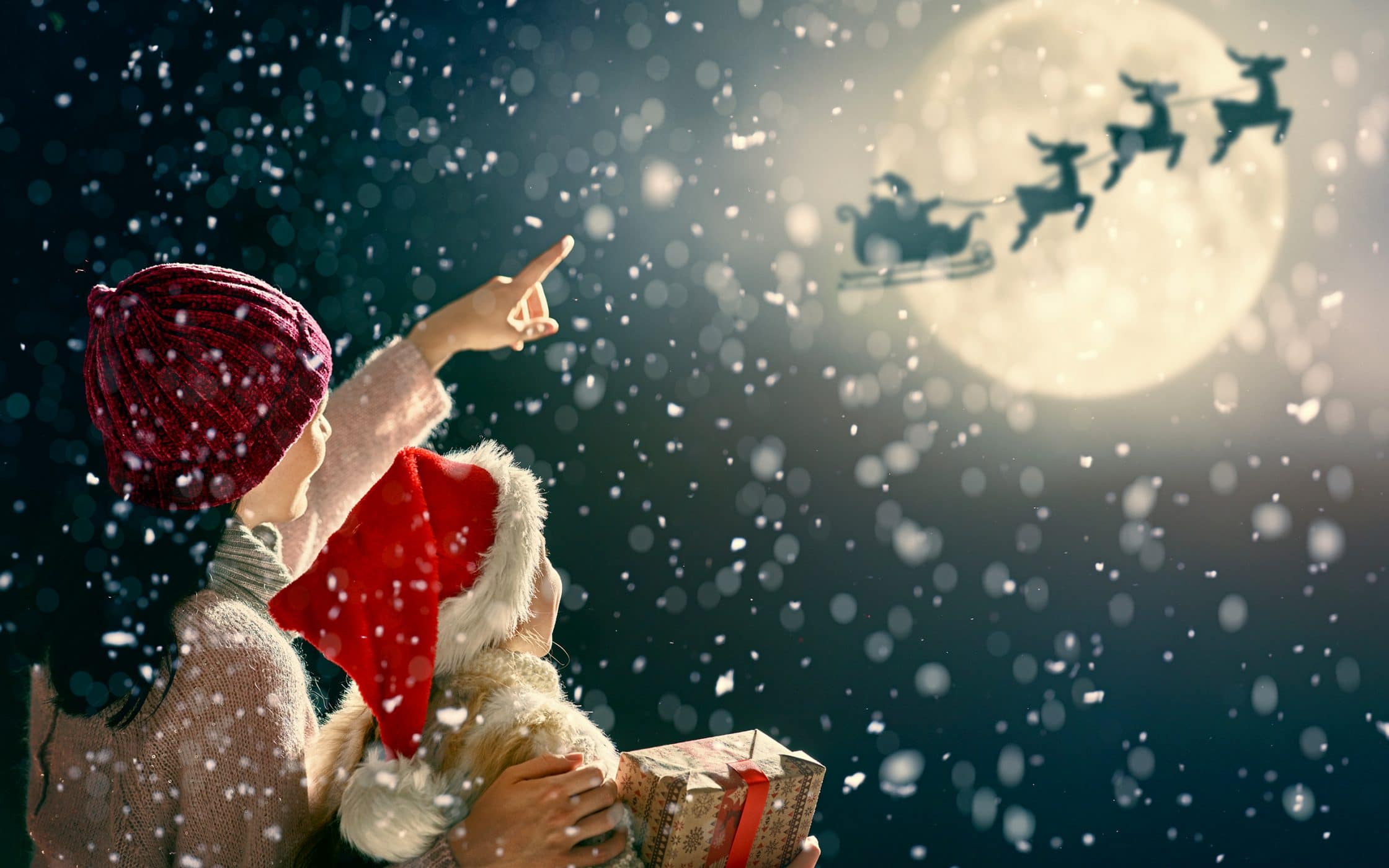 Making a Christmas connection: Highlight your brand for the holidays
For people and companies alike, Christmas is easily one of the best times of the year – particularly within the Western world. In some cases, the festive season can even pull a business from the brink of failure, giving it access to the extra profits and recognition it needs to thrive all the way through the next year.
With so much hanging on the holiday period, it's little surprise that marketers pay extra attention to the colder months, lavishing additional creativity on everything from their social media efforts, to their email campaigns.
Since your customers will be spoilt for choice during the holidays, and overwhelmed by feelings of festive excitement, it's up to you to figure out how you're going to use the most wonderful time of the year to your advantage.
By tapping into the naturally emotional aspects of the holiday season, and learning from some of the most famous Christmas marketing campaigns on the market, you could give yourself the resources you need to develop stronger relationships with your audience this year.
Don't underestimate the power of Christmas spirit when it comes to giving your business the boost it needs for 2018. Give yourself the gift of amazing Christmas marketing.
If you enjoyed this article, you might enjoy these too:
— It's not just branding, it's Marks & Spencer branding
— Coca Cola: The brand that turned Christmas red
— BrewDog: Creating the perfect punk marketing strategy