Which brands are fundamental to your British experience?
At Fabrik, when we ask people to name their own "quintessentially British brands", we often find that a few classic names come to mind. Our customers reel off companies like Doc Martens, Vivienne Westwood, John Lewis, and of course, Marks and Spencer.
Marks & Spencer has been around since 1884, and over more than a century, the group has changed the way we think and feel about the retail world in the UK. Though M&S has faced a few hurdles in its time, it's also shown us the power of a brand that stays true to its values, and consistent with its corporate image, while still continuously evolving.
As one of the UK's first premium brands, M&S has survived recessions, PR nightmares, dry periods, and they still retain a formidable presence on the UK high street, trading in over 300 stores throughout Britain alone.
In today's article, we're going to explore the details behind the Marks & Spencer brand, and attempt to unveil how this incredible organisation has managed to maintain its success, in the face of an ever-evolving consumer base with a permanent focus on quality, value, and trust.
This isn't just any branding guide. This is a Marks & Spencer branding guide.
The history of the Marks & Spencer brand
The Marks & Spencer brand began in 1884, when a Russian refugee called "Michael Marks" came to Britain, and opened a penny stall in Leeds, selling goods to passers-by. By 1894, Marks met up with a man called Thomas Spencer, a former cashier from a wholesale company called Dewhirst. The two men quickly established their first store in 1904, where they sold a range of general goods.
Over more than 100 years, the Marks & Spencer name has grown and evolved, becoming a public company in 1936, and emerging as the first British retailer to pioneer a research lab for new clothing fabrics in 1934.
Interestingly, Marks & Spencer were actually one of the first stores to experiment with the concept of "self-service" shopping, in the 1940s, long before anyone had heard that annoying voice in Tesco telling you that something "unexpected" was in your bagging area. What's more, the M&S brand was also an innovator in own-label fashion, designing the St Michael brand back in the 1950s.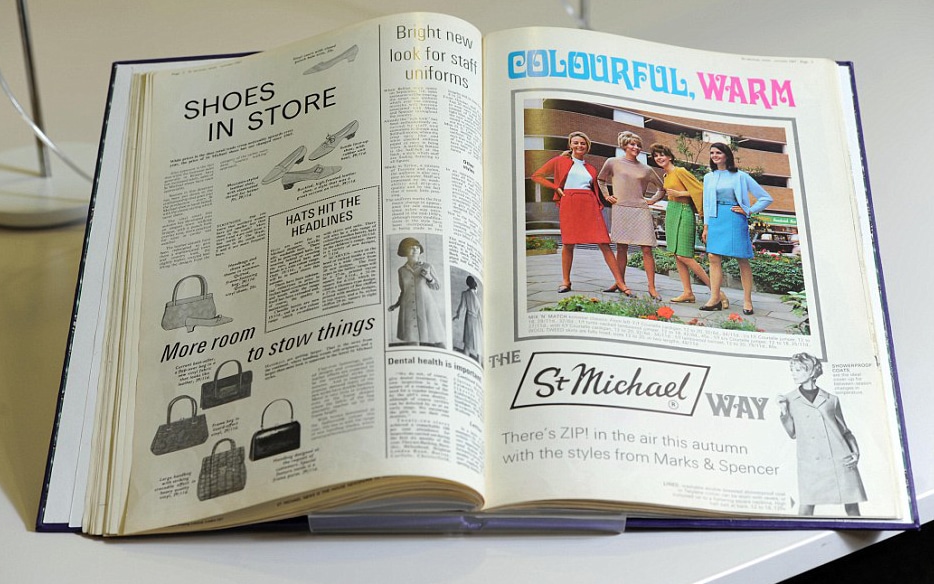 In the 1970s and 80s, the Marks & Spencer branding adventure began to move out of town, with new stores opening in the Metro Centre in Gateshead. Eventually, the company even began to introduce stores across France, Belgium, and Continental Europe, and in 1999, online shopping was introduced for the first time through the business website.
In the year 2000, M&S entered a new era in their exploration of fashion brands, replacing their St Michael brand with a growing collection of modern sub-brands, including Per Una, Autograph, and Blue Harbor. The store formats and logos changed with the times too, rolling out concepts like the "Simply Food" campaign, and a home products brand called "Marks & Spencer Lifestore".
Although M&S has certainly shown other companies across the world how important it is to adapt to the needs of the customer in an ever-changing industry, with the introduction of their new products and labels, the focus of the brand has remained consistent across the decades.
Above all else, Marks & Spencer's have maintained their focus on selling high-value, premium products to customers across the UK. It's this devotion to their brand purpose, that has helped the company to hold onto its position in the marketplace, despite a difficult trading environment.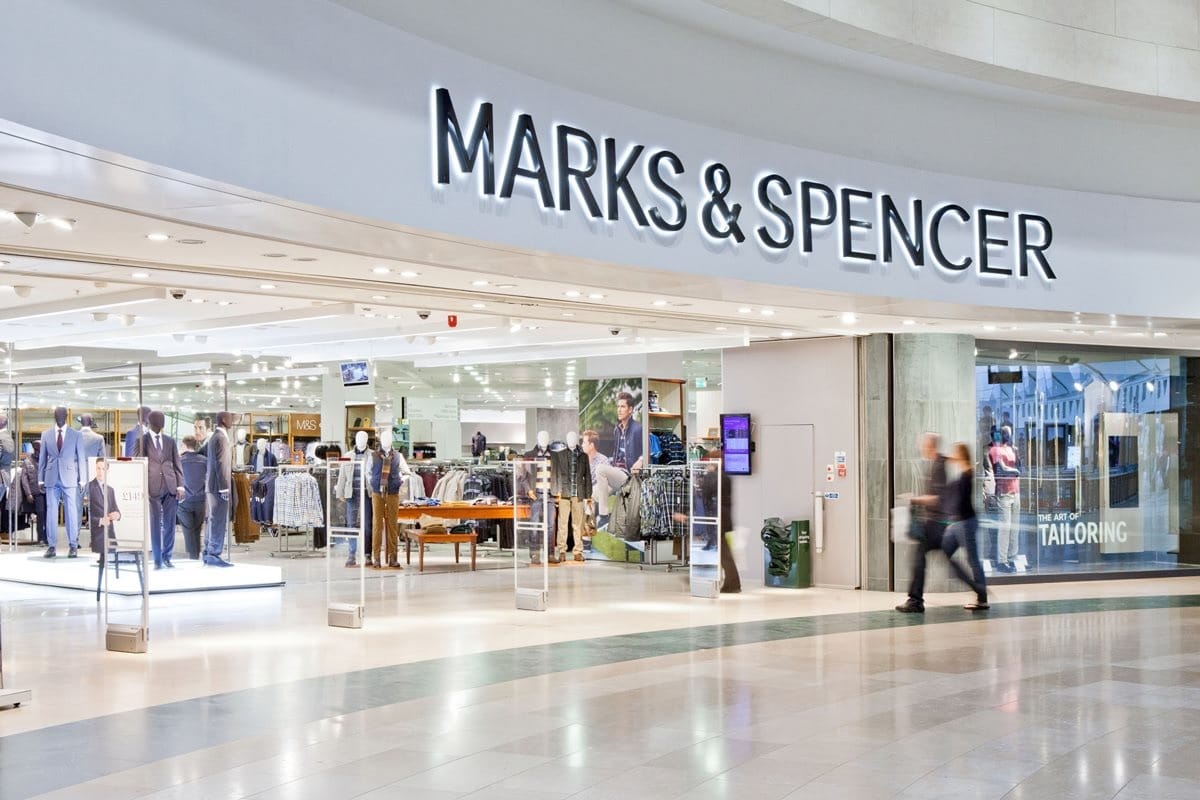 The M&S brand, and the focus on luxury
Over the years, M&S has emerged as one of the UK's leading retailers, selling homeware, food, and clothing to the masses. Interestingly, one of the elements that make this company so unique as a quintessentially British brand, is the fact that it's remained almost stubbornly true to its brand position.
Throughout troubled times for the UK high-street, the Marks & Spencer brand has been determined to maintain its price premium, even when other competitors slashed their costs to the bone. From the very beginning when Marks & Spencer began working together, they created a vision for their brand, that concentrated on bringing quality to British consumers. M&S are devoted to convincing their customers that they're a company that's worth paying more for.
Price has always been an important part of the marketing mix, however, Marks & Spencer seems to have beaten all the odds, by choosing a higher cost, as a way of convincing its customers that it's worth their money. Often, brands will attempt to compete with competitors in their space by choosing a lower price point. However, M&S took the opposite route, believing that its customers would hand over their loyalty more readily to a brand that put quality over price.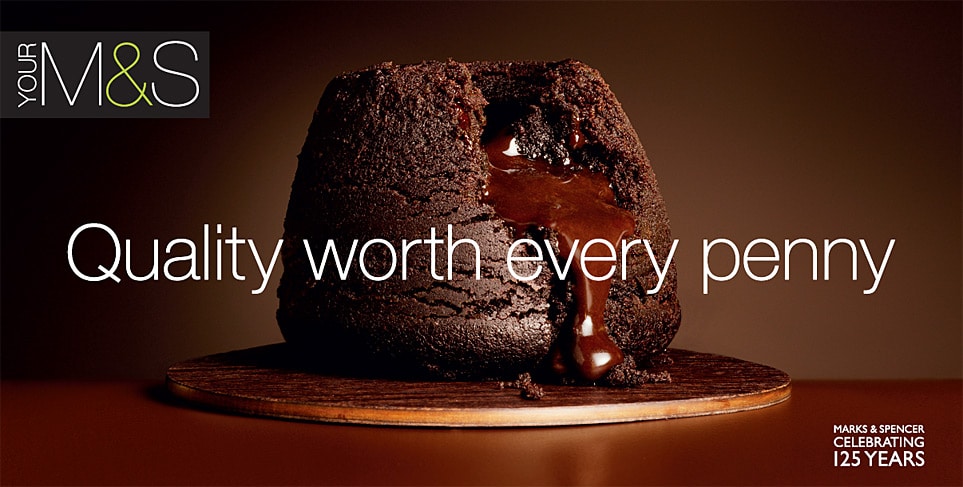 Even in the years before the recession, when the Marks & Spencer brand was faced with a potential takeover, they focused on building their marketing campaigns and investing in advertising that helped them to share their values of quality, trust, and luxury with the world. Perhaps it's this unshakeable focus that allowed the company to achieve the rank of the UK's most authentic brand in 2014.
When other retailers stuttered and failed, and credit crunches cut down Marks & Spencer's profits, the business continued to earn the respect of their customers, by convincing them that the quality they had on sale was worth paying more for.
The evolution of the Marks & Spencer branding strategy
Of course, just because the Marks & Spencer brand is committed to its mission of "making every moment special", doesn't mean that the company hasn't opened itself up to change over the years. Like any brand in the world today, the M&S brand has evolved with the needs and expectations of its customers. In fact, the business logo is a great example of how the brand has recognised the need to change according to the diverse preferences of its audiences, without losing sight of its heritage: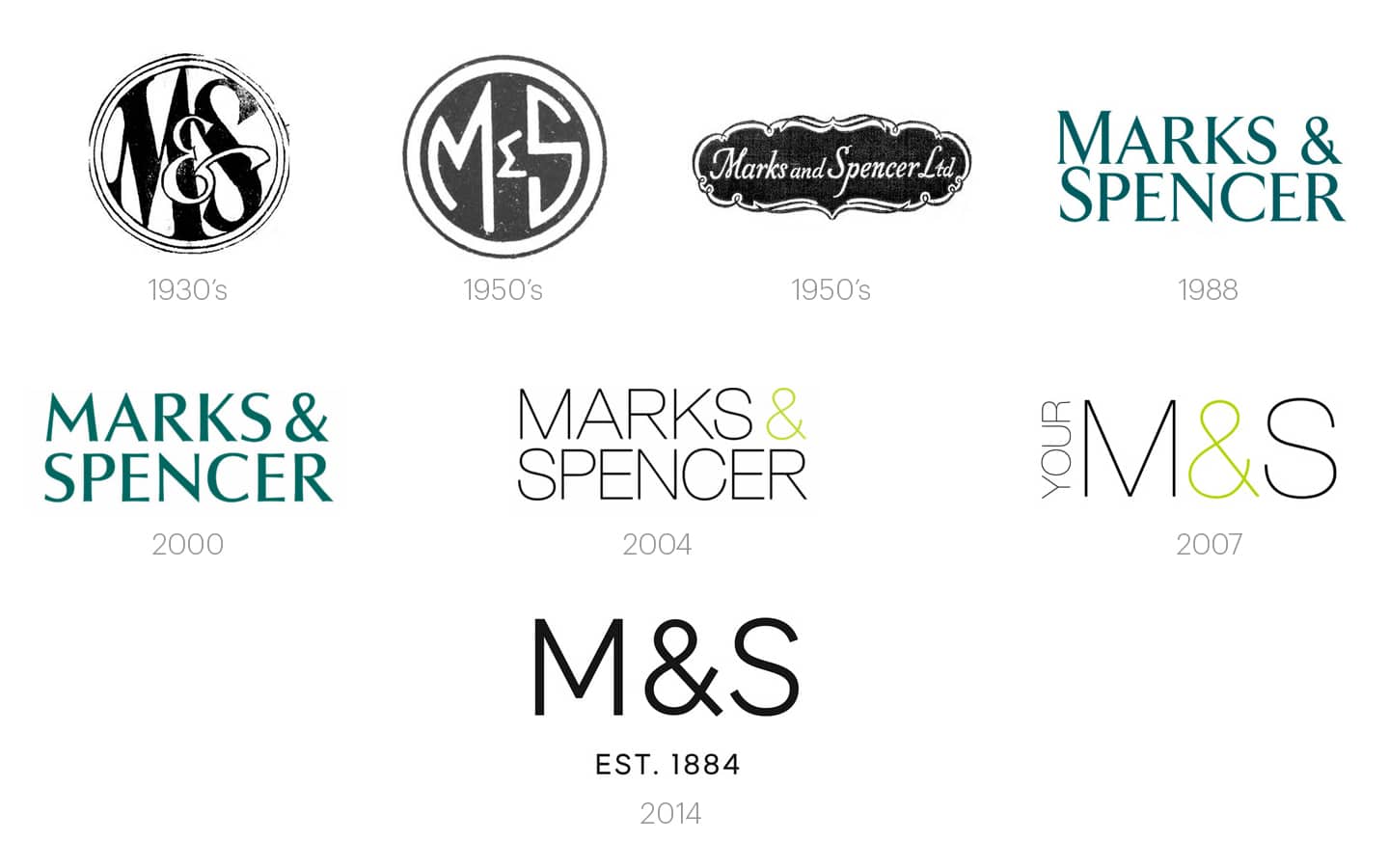 Although the company experimented with touches of green in the past, when it first began to think about things like environmental initiatives, and social consciousness as a way of expanding brand values, the focus on simple, effective, black-and-white branding has remained prominent for Marks & Spencer across the years. The new logo is simple and effective, showing M&S's focus on their customer needs, while the "Est. 1884" represents heritage.
The latest logo highlights the idea at the heart of the Marks & Spencer brand evolution that has taken place over the years. While the core idea of "value first" remains essential to the personality of the company, that perception of value has had to evolve as customers re-assess what's "special" and important to them.
The latest "Spend it Well" campaign for instance, recently emerged as a replacement for the "Only M&S" slogan, to show off the fact that the company is now placing greater focus on the needs of its customers, and the planet in general.
The first campaign is an emotive piece designed to demonstrate how this traditional, "old-fashioned" brand, is now moving towards a much more "switched-on" cultural state. When asked about the "Spend it Well" message, the Marks & Spencer brand suggested that the statement comes from an acknowledgement of the fact that life is short, and that people need to spend the time they get on "great experiences".
In other words, over the years, Marks & Spencer has evolved from a company with a focus on simple values to one that recognises the value modern customers place on experience. Not only is this a more powerful way for the Marks & Spencer branding team to highlight its focus on quality experiences, but it's also a far more motivational, and actionable slogan than the original "Only M&S" option.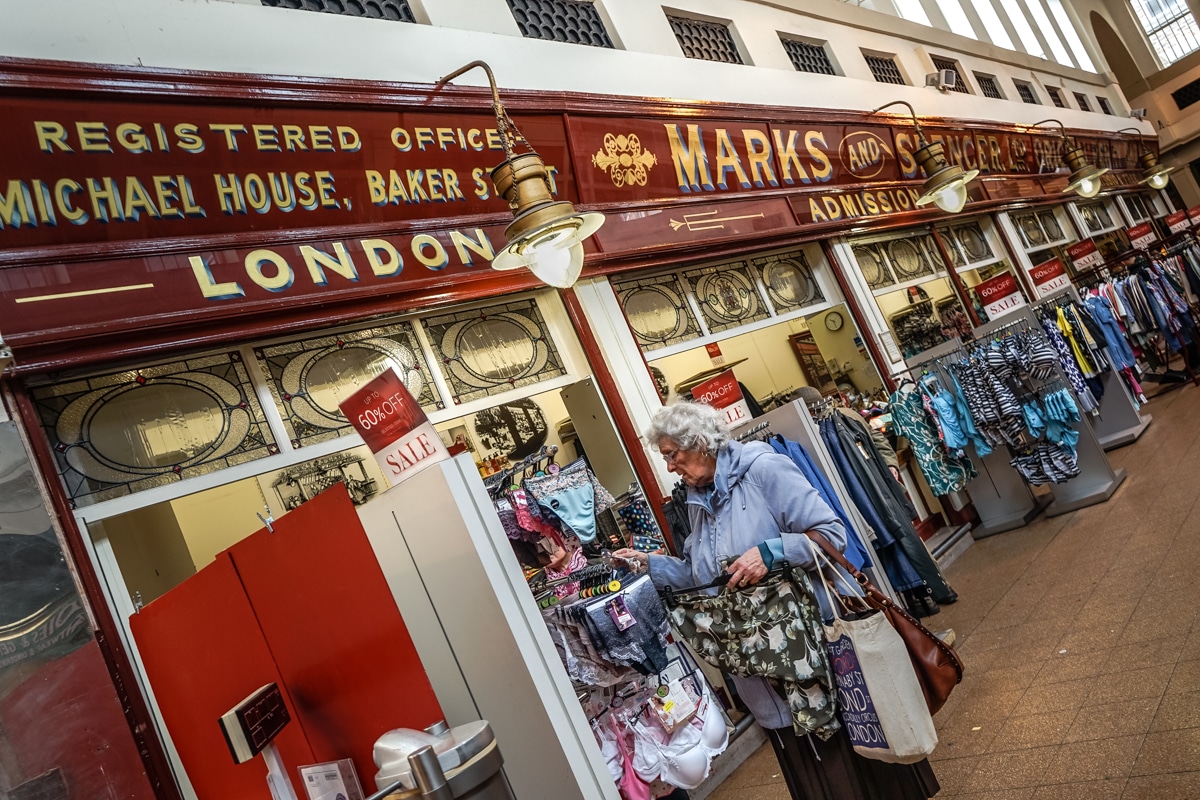 The Marks & Spencer brand and the changing nature of "value"
In its effort to launch a new and upgraded brand identity, focused around promoting a "shared attitude" which connects customers regardless of demographic or age, the Marks & Spencer brand has invested heavily in visual content over the years. With their recent "Spend it Well" campaign, the company is following in the footsteps of other brands across the country, who have attempted to deliver more emotive experiences to their audiences.
Although the Marks & Spencer underlying focus on quality and value hasn't changed over the years, the customer idea of what "value" truly means has evolved. In the past, a quintessentially British brand like M&S could be valuable simply by offering great food and clothing to customers at great prices. Now, if you want to show your audience that you're worth something, then you need to give them a stronger brand promise.
The new "Spend it Well" campaign might be a radical departure from previous marketing strategies that M&S have adopted in the past for some, but the truth is that it's just a new approach to the same concept of "quality above all else". The only difference is that instead of looking at value in the form of luxurious desserts and sumptuous clothing, Marks & Spencer are now selling the idea that they can give their customers a better quality of life.

According to the executive director for the company, the new "Spend it Well" concept is based on a huge amount of listening, and research, where the brand has begun to try and understand what their audience wants from them.
Today, it's no longer enough for traditional quintessentially British brands to rest upon the existing fame and recognition they've built for their companies. Instead, they need to show their customers that they're capable of evolving, and that's why the Marks & Spencer brand has placed so much effort into connecting with their customers on a deeper level through their new campaign.
The good news is that their attempts seem to be working – at least among women. According to a Yougov.co.uk analysis, Marks & Spencer is the brand that British women connect with best, above competitors like John Lewis, Heinz, Boots, and BBC One.
One of the most effective ways that the Marks & Spencer brand has evolved to adopt new ideas of "value" in the modern world, is with their "Plan A" strategy. Today, the company works with suppliers across 70 countries, and two million workers over 20,000 farms, and 2,000 factories. With such a huge community in place, M&S have upgraded their brand values once again, to highlight that they want to go beyond the expectations of their customers, and employees by creating a fair, sustainable workplace.
The Plan A program has been overwhelmingly positive for the M&S brand, helping them to improve energy efficiency by 25%, reduce waste by 34%, and build a stronger relationship with their customers. In a world where communities are packed full of millennials, and individuals who put social and economic performance first, it makes sense to develop a marketing plan that allows M&S to demonstrate value as a brand that truly stands for something.
As the world began to focus more on the value of experience, and meaningful change over physical possessions, the Marks & Spencer brand was forced to adapt, and re-centre its focus around ideas its customers could get behind.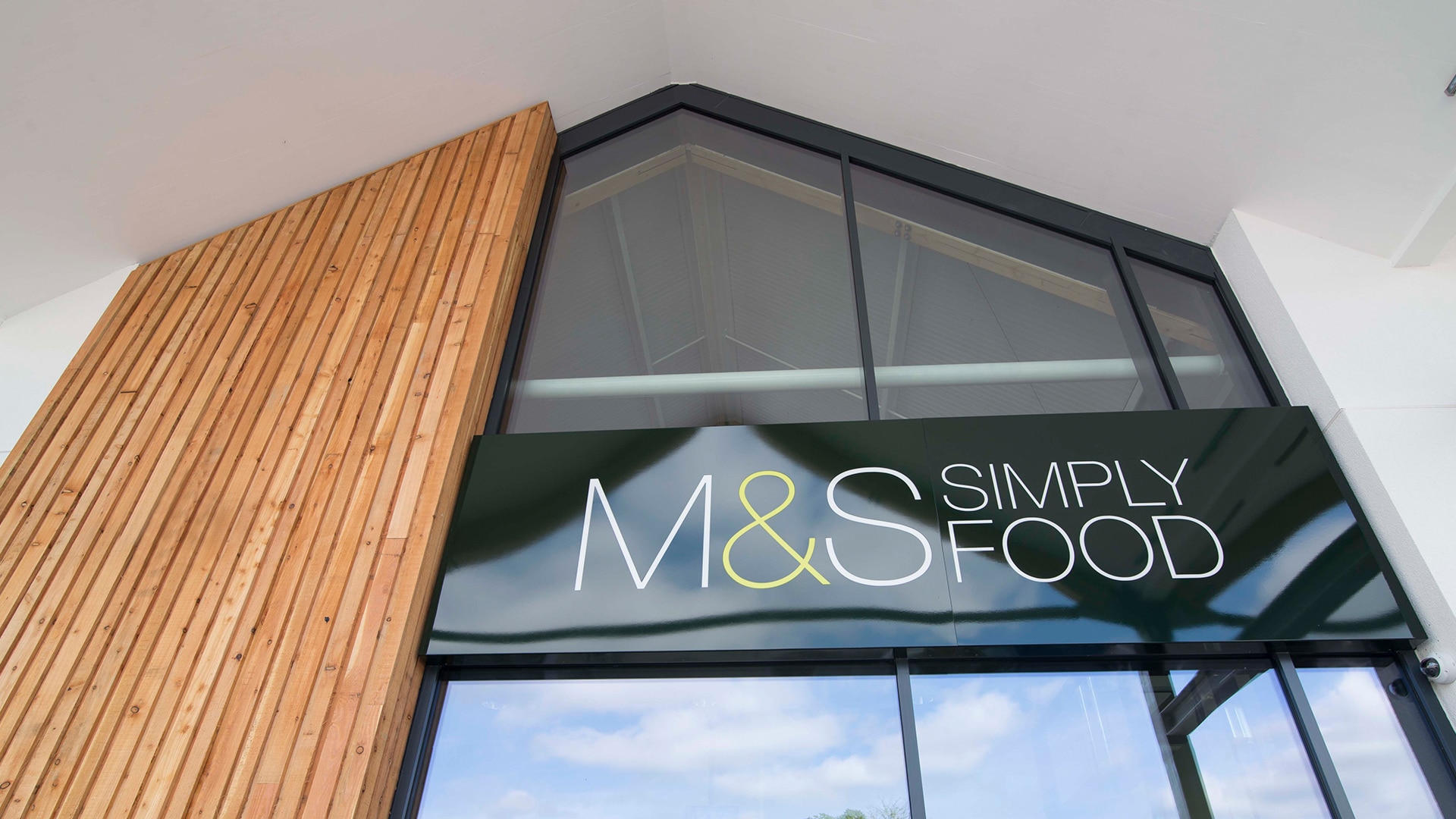 Marks and Spencer marketing: Expanding to a wider consumer base
For an inherently traditional brand like Marks & Spencer, that's currently more than 130 years old, it's taken a relatively long time to transition completely into the digital world. In fact, the business still refuses to team up with companies like Google and YouTube, because they believe that the organisations need to do more to protect companies.
In 2013, the Marks & Spencer brand finally updated a new website, freeing itself of the Amazon-based eCommerce platform it had operated within beforehand, allowing itself to move into a new period of digital growth and innovation.
Since then, this quintessentially British brand has explored a range of promotional opportunities, to target a broader consumer base. According to the people behind the company, the development of successful campaigns has balanced entirely upon their ability to listen to the needs and preferences of their customers, which now include a much younger, millennial market.
Marks and Spencer content marketing
Over the years, the M&S brand has also had significant success with its content marketing efforts. Following up on their values of quality, transparency and being "in touch" with their audience, Marks & Spencer launched a company blog where they not only share information designed to boost their sales but also emotional stories about the communities and causes that they're getting involved with.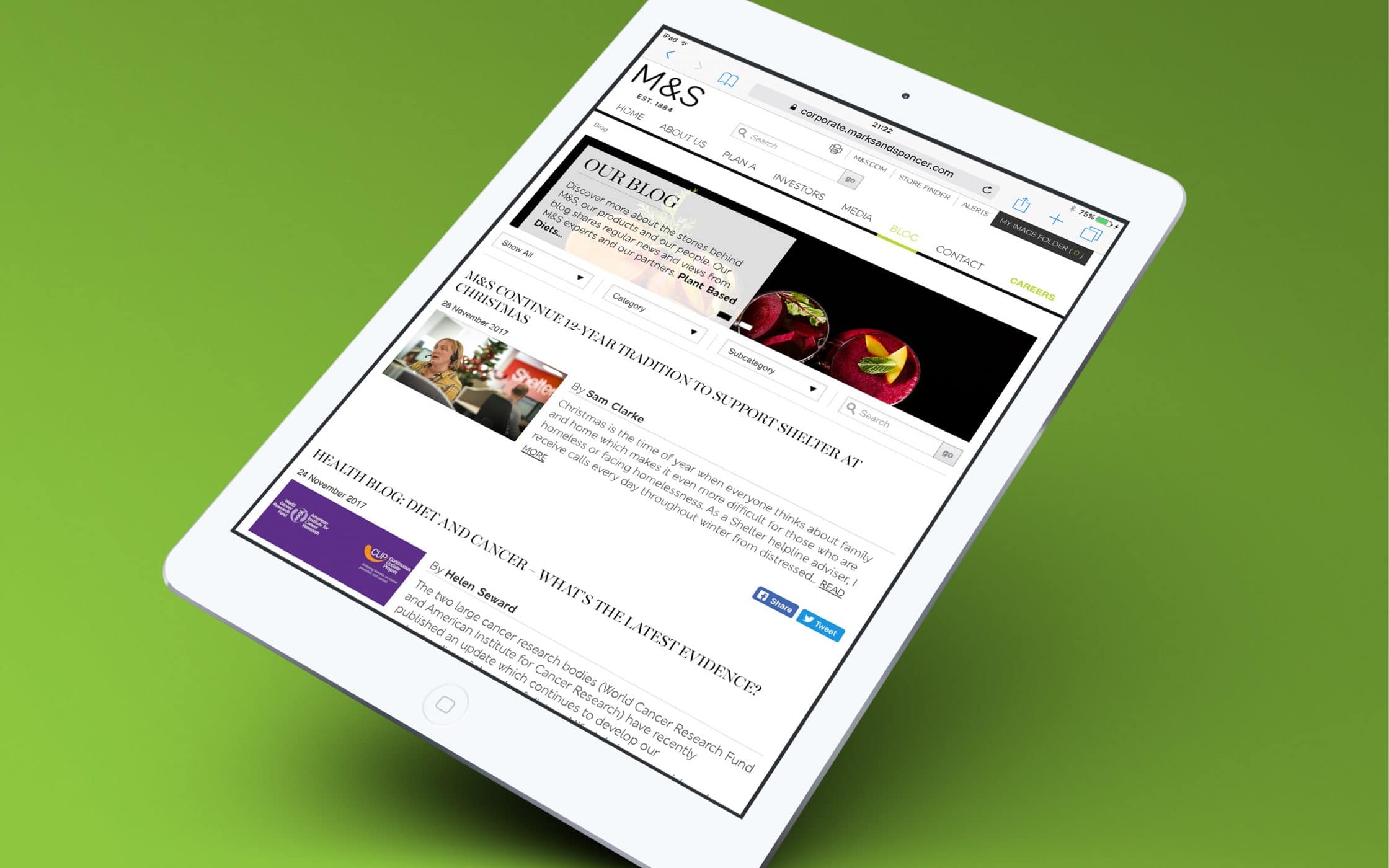 Perhaps one of the key elements that make the Marks & Spencer content marketing strategy so unique, is the fact that they're not only providing information on their latest conferences and company updates, but also delivering behind-the-scenes views from M&S experts and partners. That means that you get a more personalised experience from this quintessentially British brand.
At the same time, Marks & Spencer seem to be a brand that knows how to do visual content well. Their mouth-watering displays of food on adverts around the festive season were enough to send plenty of people flocking to their nearest store. However, as companies began to recognise the value of marketing based on emotion, the M&S brand also began to experiment with new ways of connecting with their audience.
For instance, the chances are you still remember the fairy-tale inspired Christmas campaign in 2013, featuring an adorable Scottish Terrier.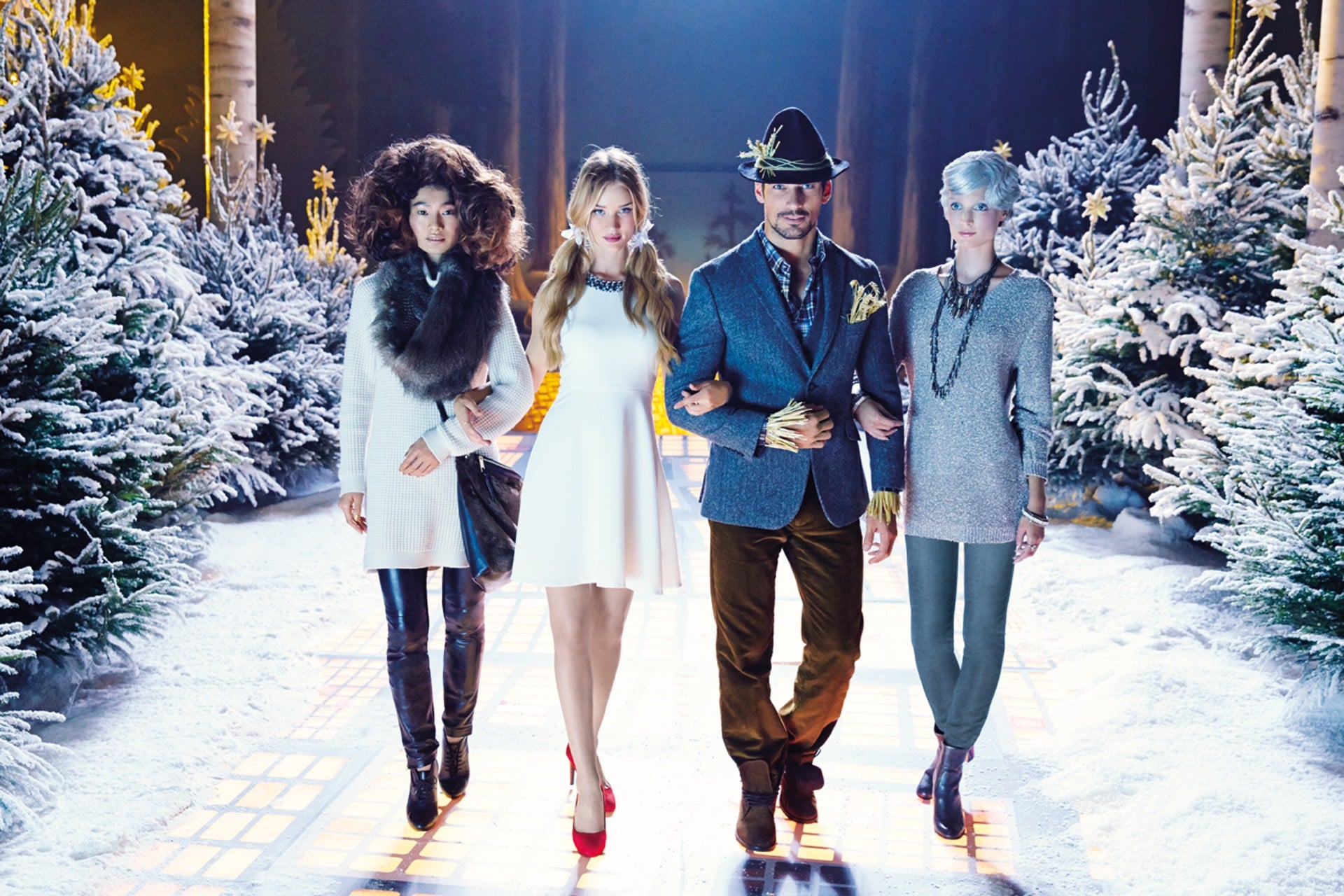 The M&S brand demonstrated their understanding of their audience that year, by following up on the powerful emotional video, with a social media campaign that allowed customers to vote and decide what the dog from the video would be named. According to the Guardian, 130,000 people cast their vote on Twitter and Facebook, building exposure for the company, and cementing its place within the digital world.
To survive in this saturated business space, M&S have learned that they need more than a great focus on quality. They also need to be able to connect with their user personas in a more significant way. From their focus on cultural initiatives and sustainability to their emotional content, M&S have showcased their ability to adapt to a new, more emotionally connected audience.
The M&S brand on social media: Putting the community first
For a premium brand like Marks & Spencer to thrive in the current marketplace, it needs to not only show its audience that it understands their ideas of value in the modern space, but that it's willing to reach out and communicate with them too. Any company can easily enhance their user personas, and strengthen their online presence, by collaborating with their audience through new and improved social media strategies.
In 2013, M&S were already experimenting with social media as a way of engaging with their customers and gathering the research they needed to build a more culturally focused brand. According to one interview, by gathering feedback from their social media followers, the M&S brand could find forty key customer issues and improve their online experience by 14%.
Today, Marks & Spencer know how to make the most out of their social media presence. The company's Twitter account has more than 547,000 followers, and it's frequently updated with new messages, videos, gifs, and visual insights.
The Marks & Spencer brand even has its own Instagram page, where it shares photos and ideas that blend perfectly with the brand image, that seems to be constantly surrounded in a dreamy filter, perfect for that luxury appeal.
In fact, the company built even further on their community-first strategy in recent years, by introducing influencer marketing into the mix. If you head to the Marks & Spencer brand website, for instance, you'll find that it's brimming with authentic, friendly, and insightful images. On the "Spend it Well" Marks and Spencer campaign page, you'll find dozens of photos and messages from influencers in the Instagram space, who came together to share what the new slogan means to them.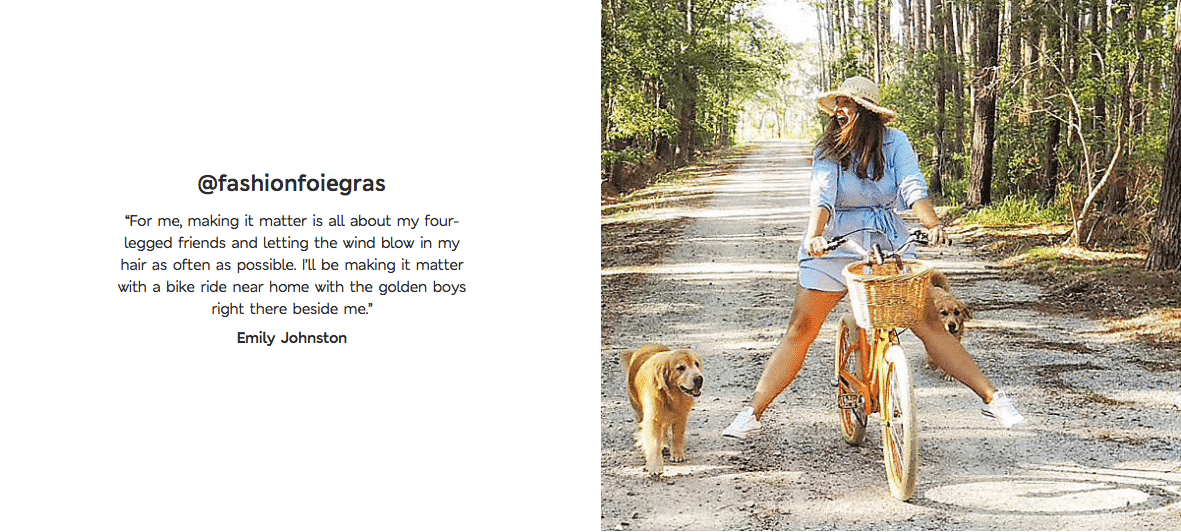 By connecting with customers in a more emotional, conversational way through social media visuals, messages, and even influencer campaigns, Marks & Spencer have shown their customers just how adaptable they can be.
While the company remains true to their focus on value and experience, they've also been able to adjust the way that they market themselves to suit the changing needs of their customers, and that's what being an incredible British brand is all about.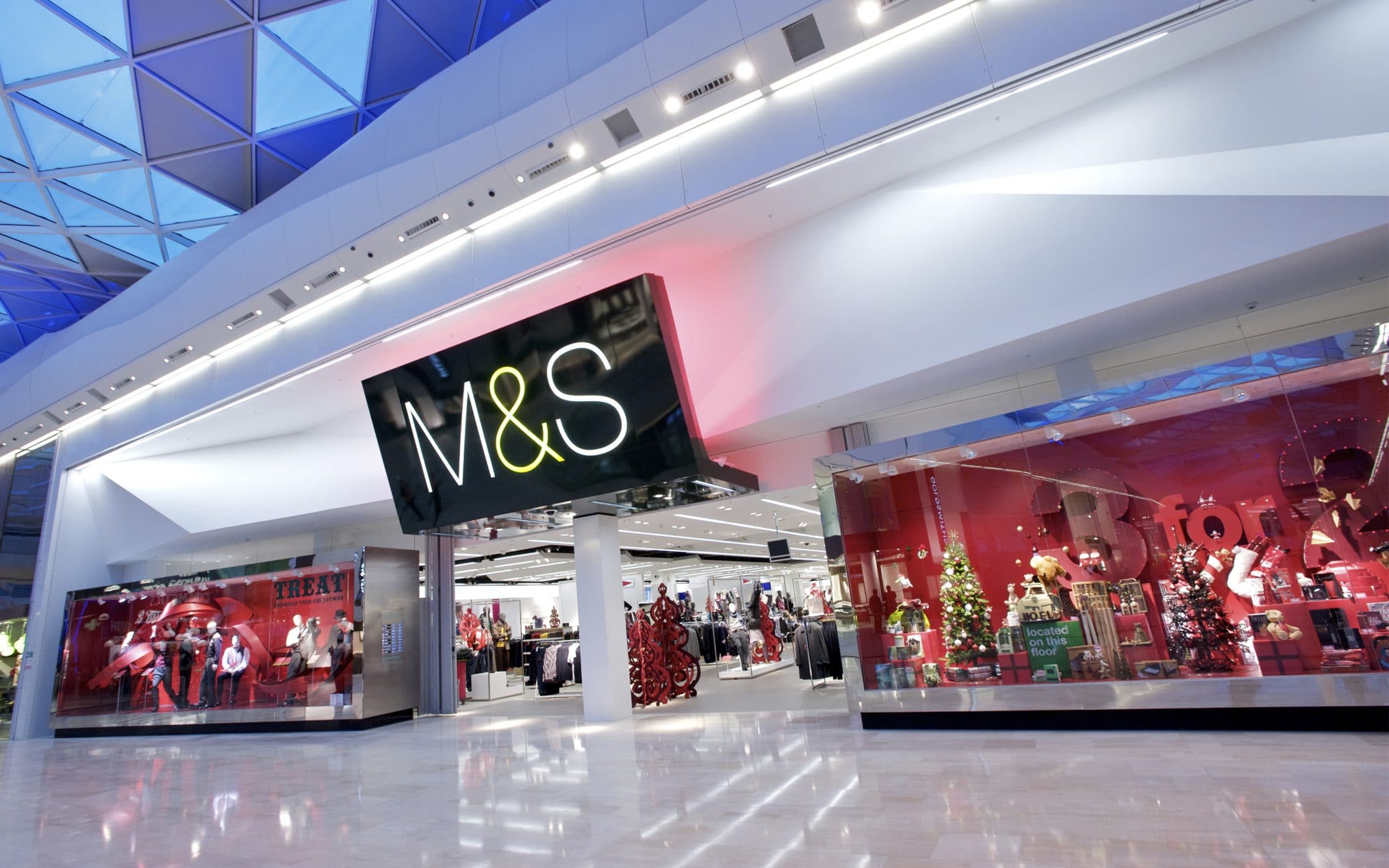 M&S: A quintessentially British brand
Today, the Marks & Spencer brand is just as powerful as it's ever been within the UK. By mixing traditional concepts, and underlying brand values, with new missions and ideas, the company has been able to make the most out of its heritage as a classic British company, without losing sight of the modern needs and expectations of its audience.
The M&S identity has come a long way since the penny stalls where it began over one hundred years ago, but it's easy to see that the fundamental elements that made the company special have remained the same throughout the decades. Just like many similar quintessential brands, M&S realised that if they wanted to stay ahead of their competitors, they needed to walk a fine line, between staying true to their past, and embracing the future.
Often, it can be hard for a "classic" company to find a place for themselves in a modern world. This is particularly true for premium companies like Marks & Spencer, who rely on customers agreeing with the concept that they should spend more for a premium experience. Yet, in contrast to many of its rivals, M&S has continued to maintain its luxury image, justify its value through exceptional marketing, and adjust to the needs of a new audience, without faltering.
It's the M&S adaptable nature, its long-standing devotion to quality, and its willingness to listen to its audience, that has allowed it to maintain its position as a quintessential British brand.
If you enjoyed the article, you might enjoy these too:
— Pashley, hand-built British bicycles with pedal power
— Vivienne Westwood, from punk to style to symbol
— Monzo, a modern approach to brilliant banking