Tips for a better customer referral program: Penny for your thoughts?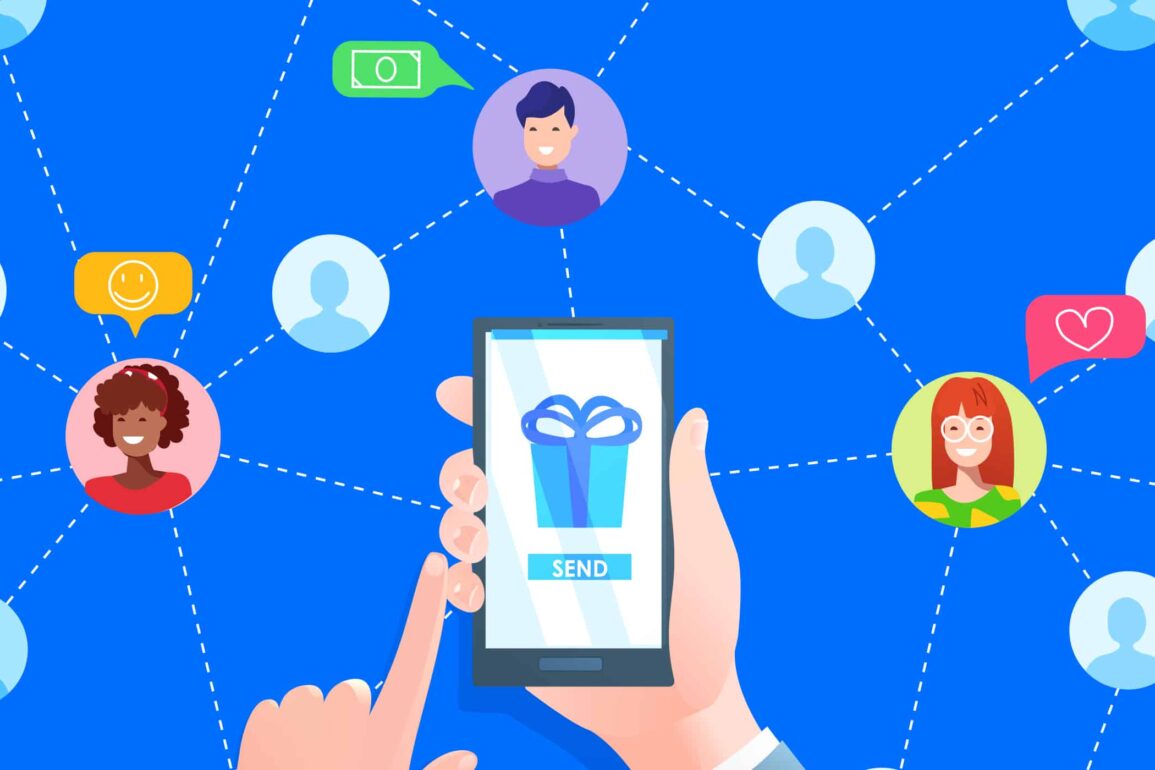 Customers have always talked about their experiences with brands.
We can all remember a time when we've gushed about excellent service to our friends or complained about a terrible interaction with a contact centre.
The only difference today is that in our always-on landscape, the things your customers have to say about your business could easily make or break your reputation.
Future prospects can learn everything they need to know about your company just by checking out your following on social media, or seeing what people have to say on Google. Around 83% of people admit that they rely on the opinions of people they know to make buying choices.
In fact, according to studies by McKinsey, referrals influence up to 50% of all the decisions that customers make.
The good news? If you can encourage more positive conversations about your brand and harness the power of excellent experiences for your audience, your revenue could go through the roof.
Here's your guide to leveraging the power of customer referrals.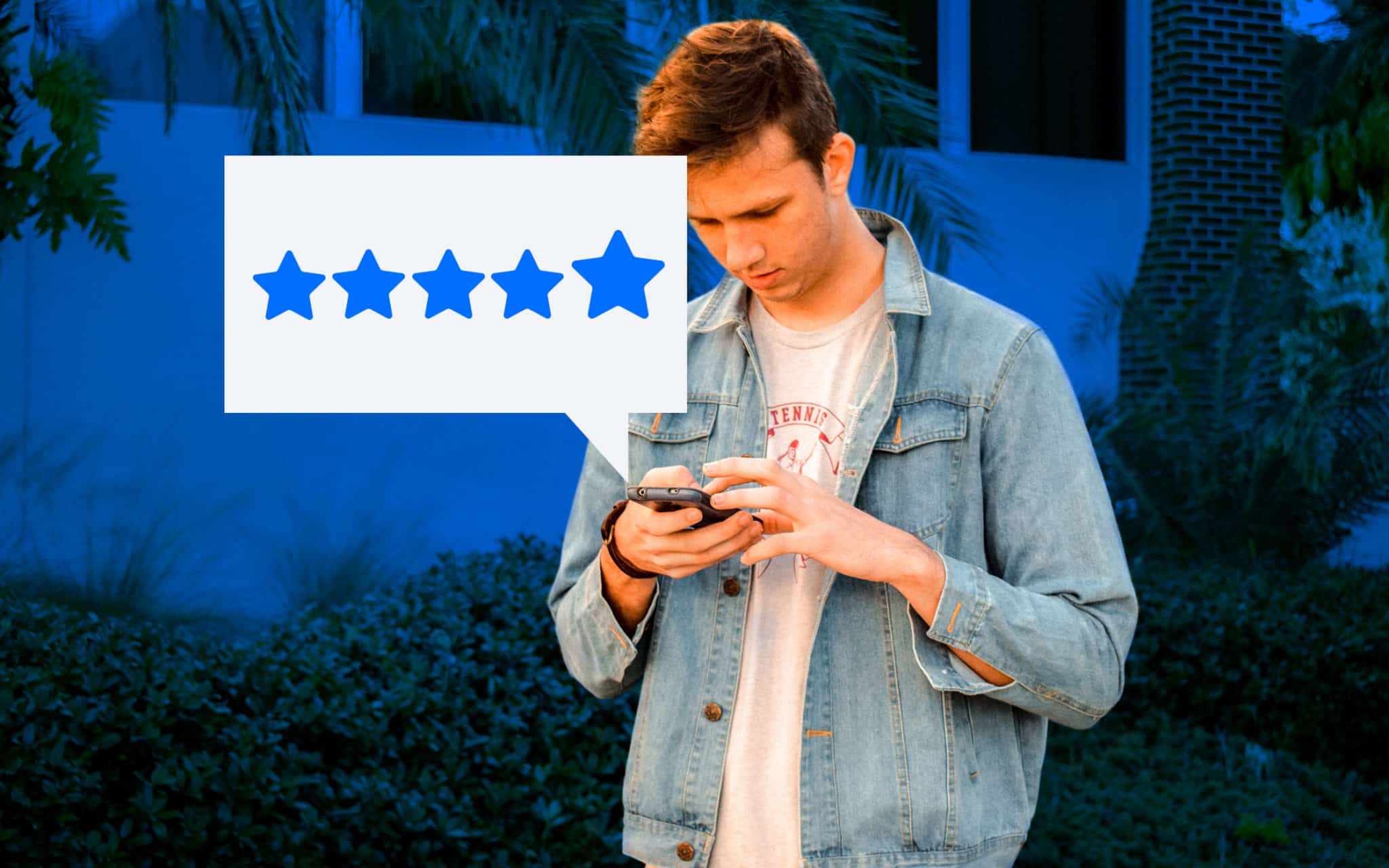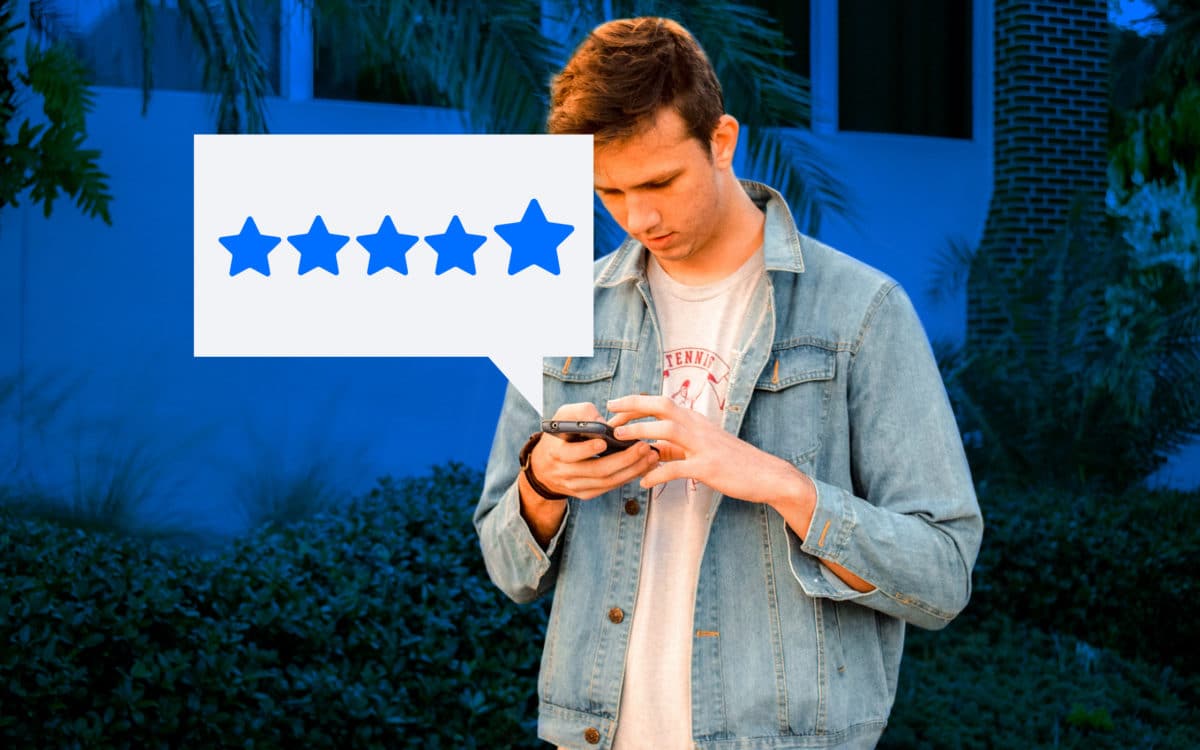 The benefits of a customer referral program
Let's start by discussing why client referrals are so useful.
A customer referral is one of the most powerful marketing assets you can have. It doesn't cost you much (if anything) to gain a referral, and the lifetime value of a referred customer is often much greater than one you get through traditional promotion.
To fully understand the impact of client referrals, let's examine some of the stats. For instance, did you know that 92% of consumers trust referrals from the people they know? Or how about the fact that your customers are 4 times more likely to purchase something that a friend advises them to buy?
The research consistently shows that referral marketing programs help companies to acquire higher-value clients that purchase more and stick around for longer.
The good news is that a customer referral program is an excellent way to improve your chances of sales. The bad news is that it takes some planning and effort to ensure customers want to talk about you positively.
Some of the things that can impact your chances of successful client referrals include:
Reputation: Customers want to show that they have an affinity with brands that make them look good. If your company has a reputation for exploiting team members or giving nothing back to your community, your customers won't want to be associated with you.
Timeliness: The quicker you ask your customer to refer a friend to your business after they've had a good experience with your brand, the better. Over time, the impact of your hard work will wear off and make client referrals less likely.
Value: Customers like to see that they're going to get something in return for their effort. If your client takes the time to refer a friend to your business, how are they going to benefit? Can you offer an incentive that drives the referral forward?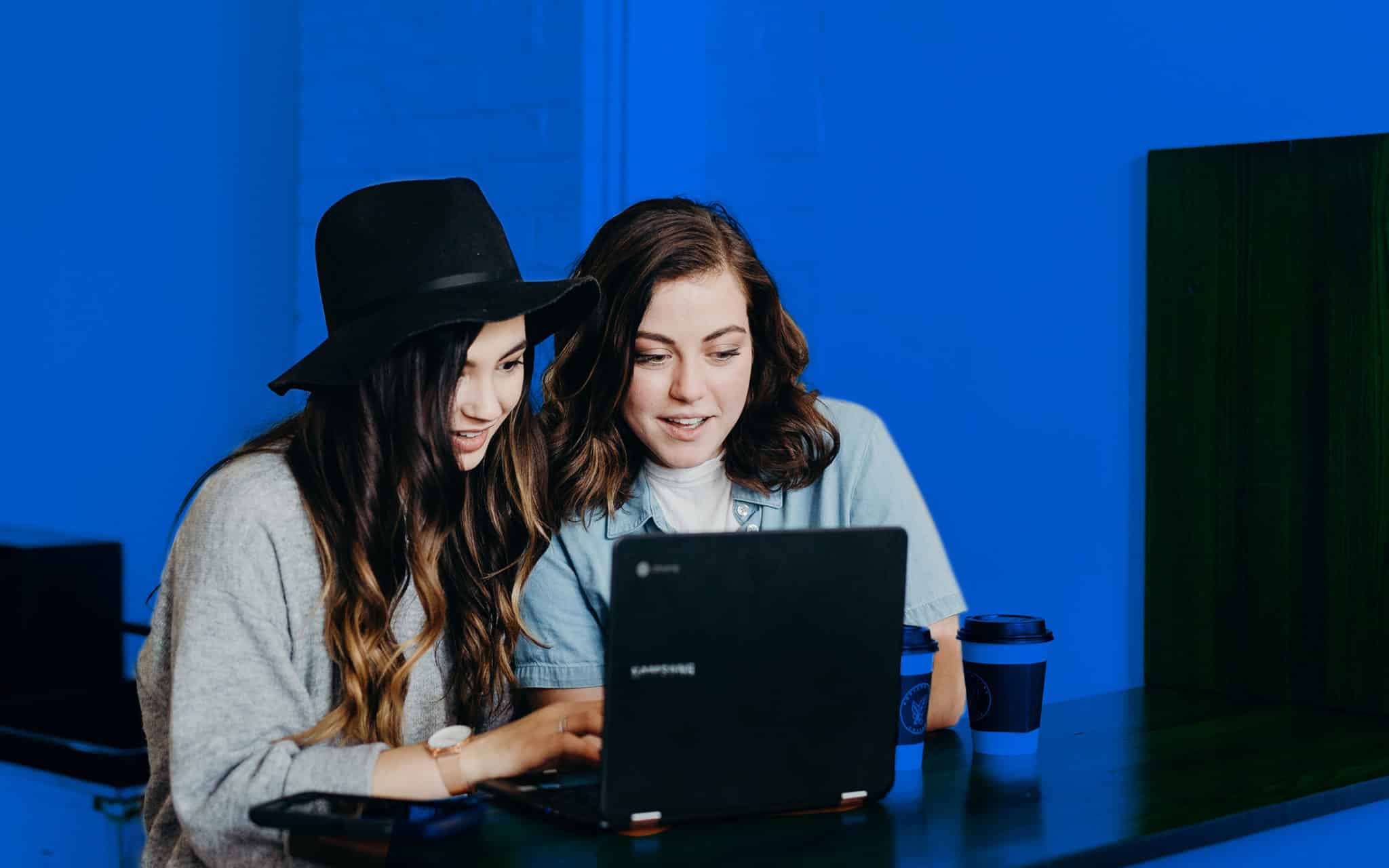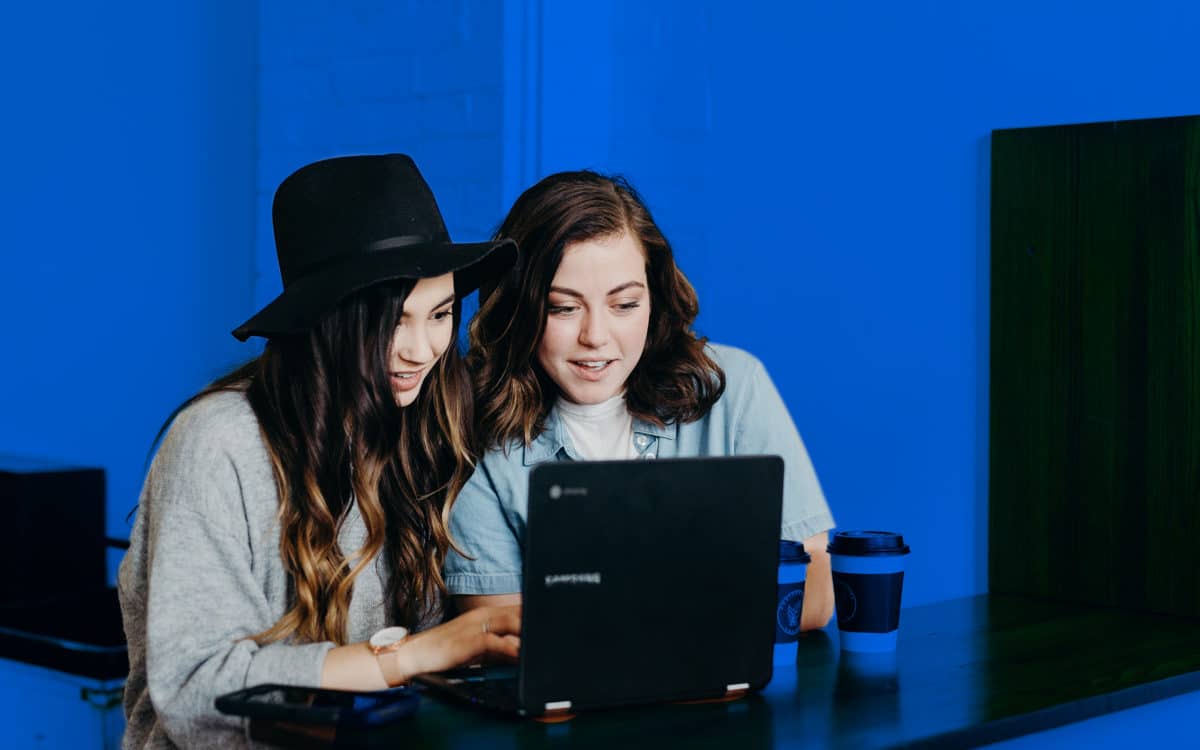 How do you start a referral program?
Word of mouth marketing strategies come in a variety of different shapes and sizes. Some brands give customers the option to sign up for a program where they can gain points for every person they refer. These points eventually translate into valuable discounts and gifts.
Other businesses prefer to use the power of exclusivity to boost customer referrals. Making your customers feel like they're part of an exclusive group and generate massive amounts of positive action.
We'll cover a few customer referral program ideas in a minute. However, first, let's think about the foundations you need to have in place to make these strategies work.
Step 1: Establish goals
The first step in building a successful customer referral program is thinking about what you want to accomplish. Do you want to earn more revenue, or have more of a presence online? Maybe you're just trying to increase brand awareness.
Defining your goals will help you to determine what you need to measure to see if your campaigns are successful.
Once you know what you want to accomplish, determine where you are now. This will show you much how much work you need to do to reach your goals.
For instance, if you usually get about 20 referrals a month from social media, but you want to increase that to 200, you know you need a ten times to increase on your referral campaigns.
Step 2: Examine sources of possible referrals
Now that you know what you're hoping to achieve, you can knuckle down and start looking for the sources of your referrals. For instance, your existing customers are an obvious place to start, but are you going to look at a specific group of customers?
First-time clients who have only just begun to discover your business might be as comfortable being asked to refer customers as long-term advocates. Look for the people who already talk about your store on social media, or regularly buy from you.
Being more targeted with your referral marketing strategies will improve your chances of collecting the best selection of advocates.
Step 3: Make a plan for reaching out
Now, think about how you're going to connect to customers and ask for referrals. Ideally, you won't want to ask for a referral the moment that someone signs up to your email campaign or follows you on Facebook.
Instead, you'll have to spend some time building a rapport with potential advocates.
Using your email marketing tools, you can find out which customers interact the most with your messages. After a little while, you can think about reaching out and asking them to join your referral team.
Getting your timing right is essential here. If you leave it too late, your customers might forget about your brand. Jump in too quick and you'll scare potential advocates off.
Step 4: Deliver the right incentives
You've grabbed your customer's attention, now's the time to convince them that working with you is a good idea. Most customers won't want to do something for you in exchange for nothing.
If you've already delivered an amazing experience, you could hope that the service alone is enough to convince someone to speak out about your brand.
However, you're much more likely to get results if you offer a free gift. For example, can you provide a discount for both the person who refers a friend to your company, and the friend? Could you provide points as part of a VIP advocate campaign that your customer can use towards gifts?
Think about which incentives are most likely to speak to your audience. Using your buyer personas will usually come in handy here.
Step 5: Track your results
Finally, make sure that you have a system in place that will track the outcomes of your customer referral program. A set of tools that allows you to keep an eye on who gets referred to your business and who refers them will help you to see which strategies work best for you.
Just like with your PPC or SEO campaigns, your research will tell you where you should be increasing your spend and effort, and where you might be able to cut back.
Tools like Customer Relationship Management software are excellent for keeping an eye on where your customers come from.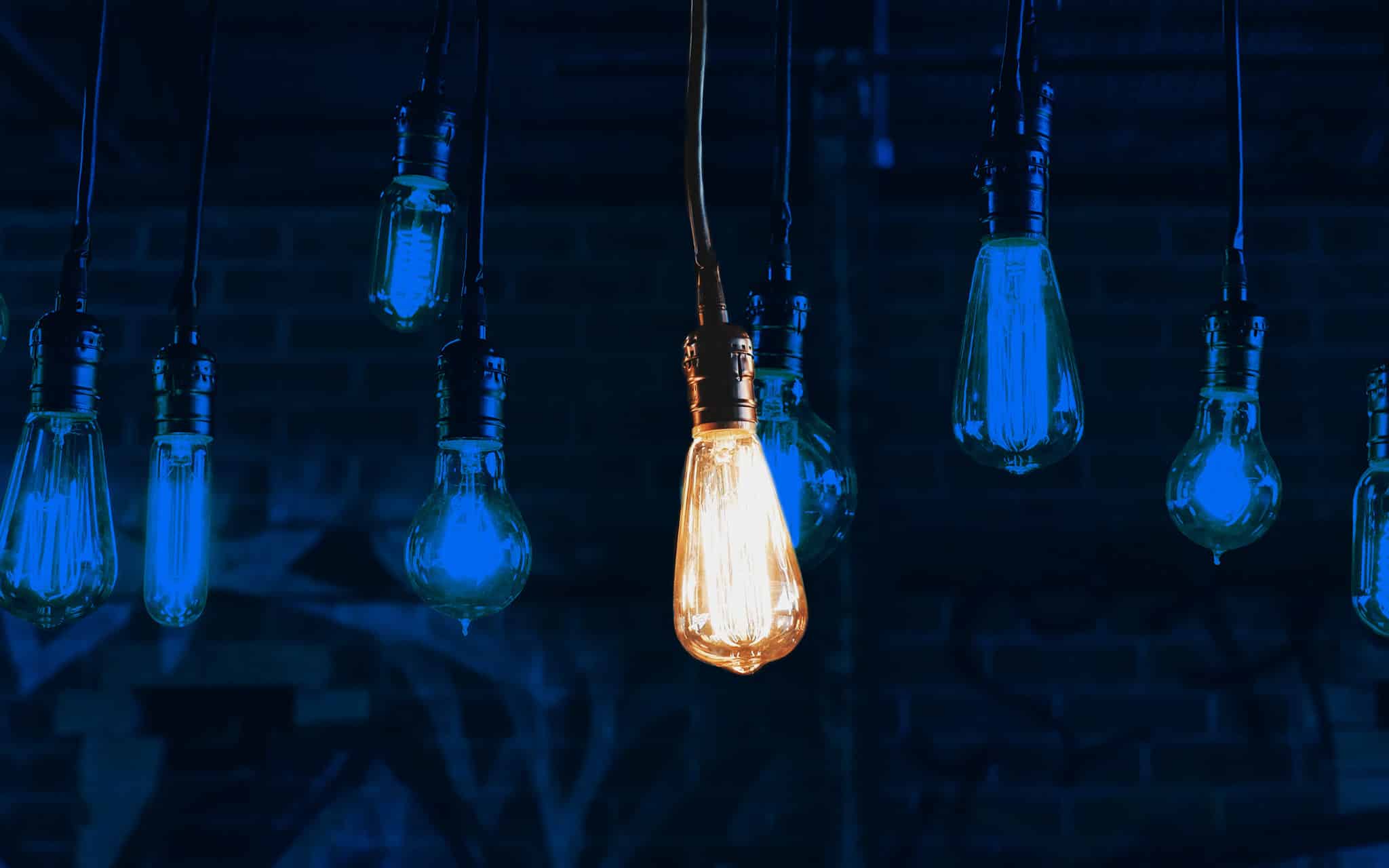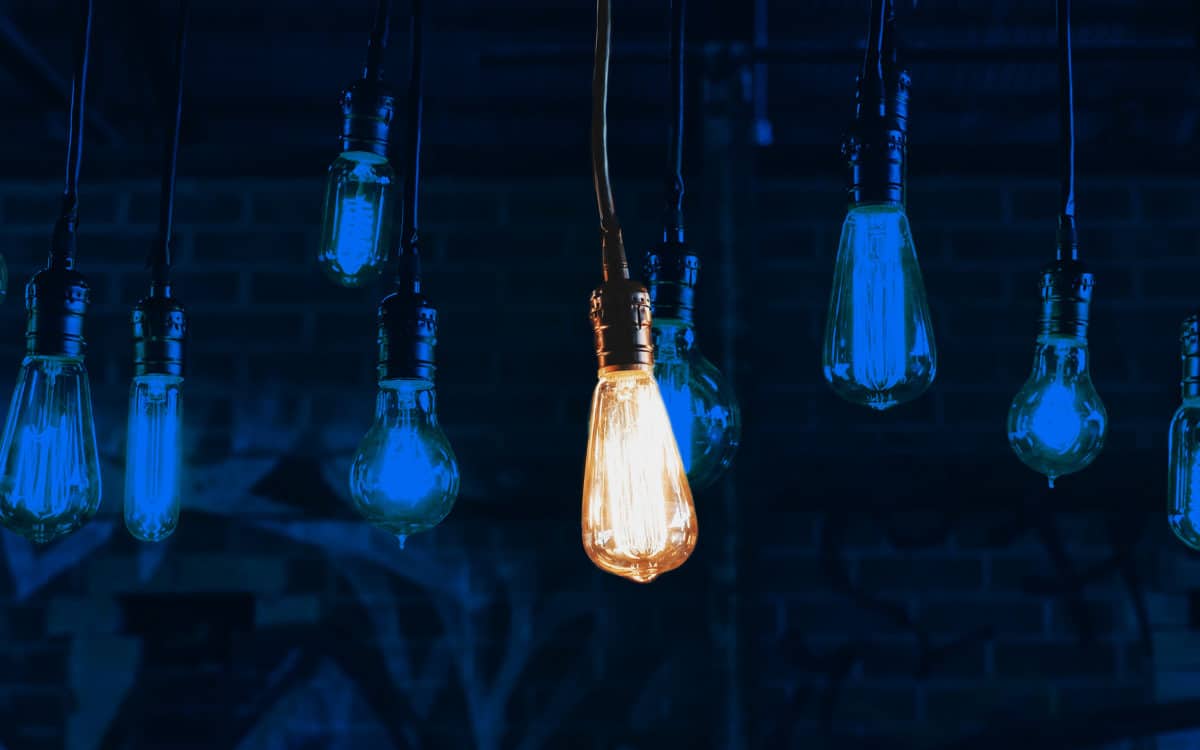 Customer referral program ideas: How to enhance your program
As we mentioned above, there are many kinds of customer referral program that business leaders can explore. The one that works best for you might not be the same strategy that your competitors use. As with many things in the marketing world, you'll need to do some experimentation.
Fortunately, to help you get started, you can always use successful customer referral marketing ideas from other brands to guide you.
For instance: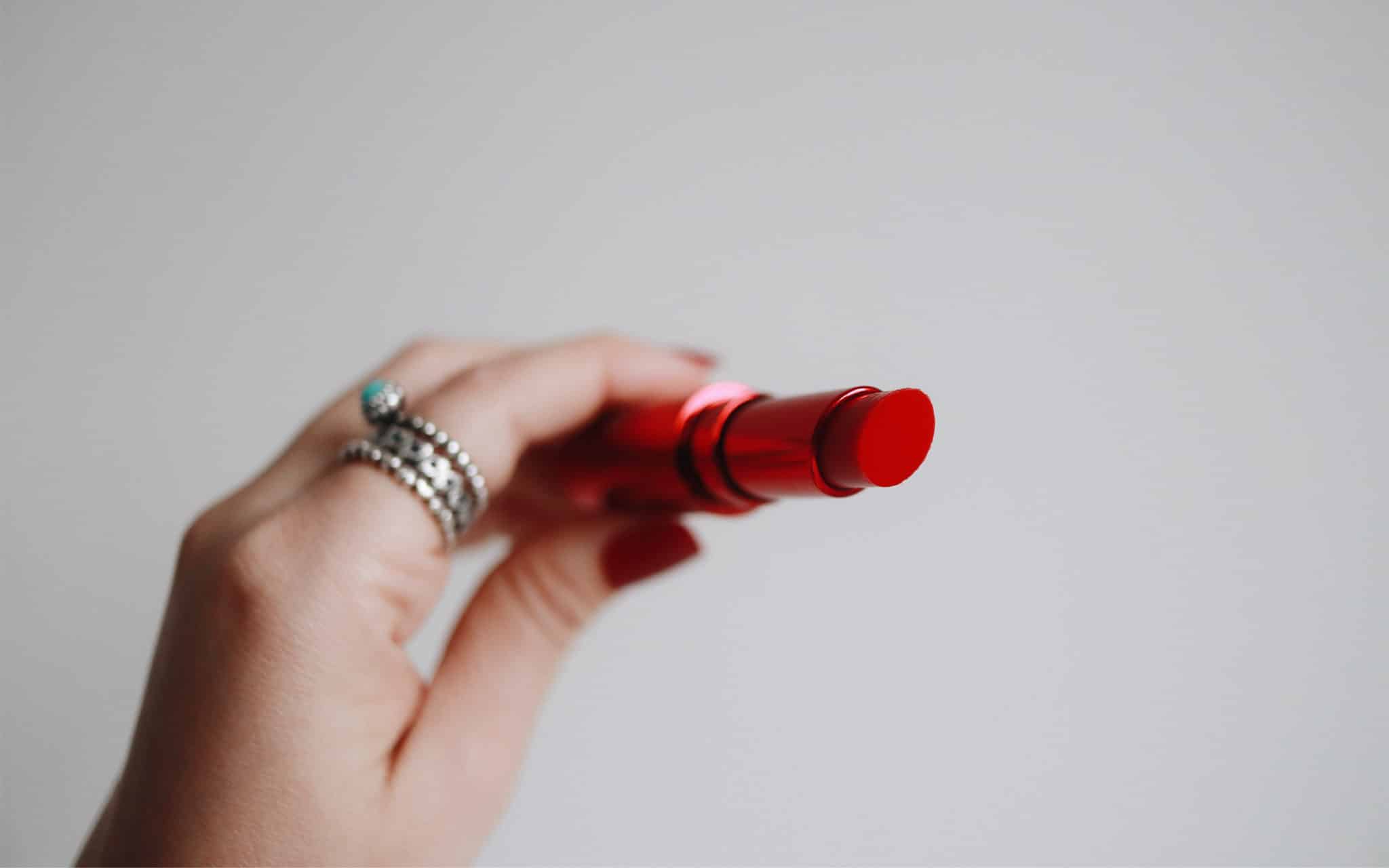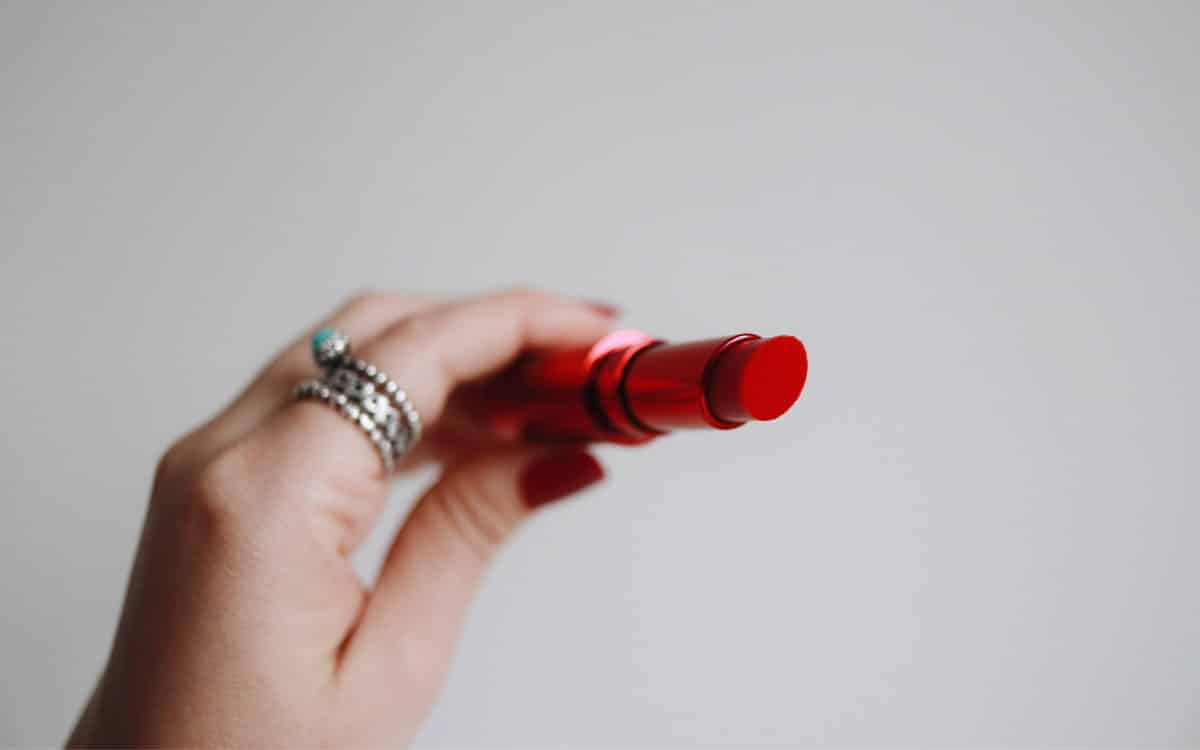 1. Try a sweepstakes
Sweepstakes campaigns are offers that run for a limited time, often giving customers the chance to win some kind of grand prize. These campaigns are excellent when you need to generate excitement for an upcoming sale or seasonal event too.
To get people excited about upcoming "National Lipstick Day", Lime Crime ran a sweepstakes strategy. The campaign allowed people to earn more chances to win the more people that they referred: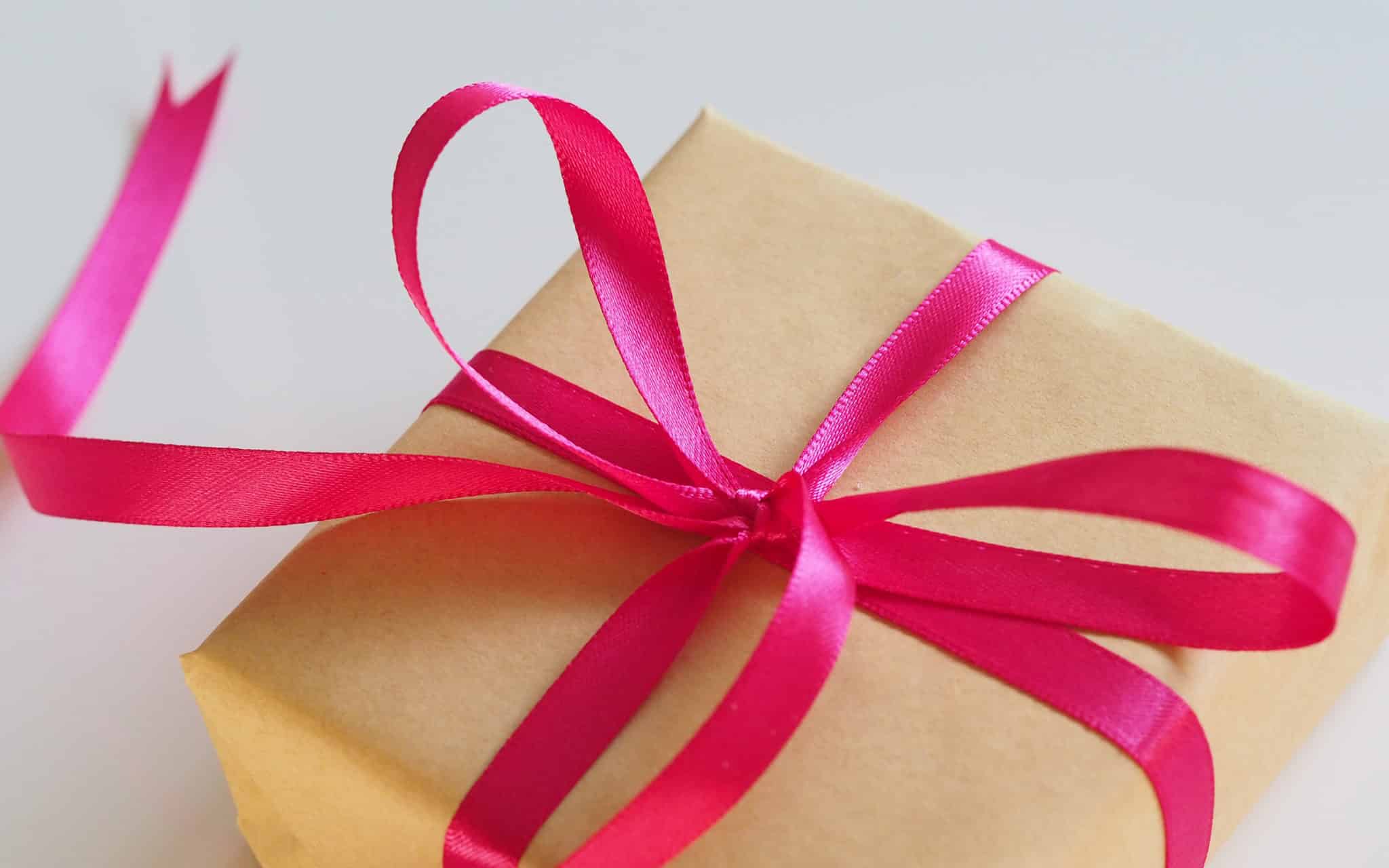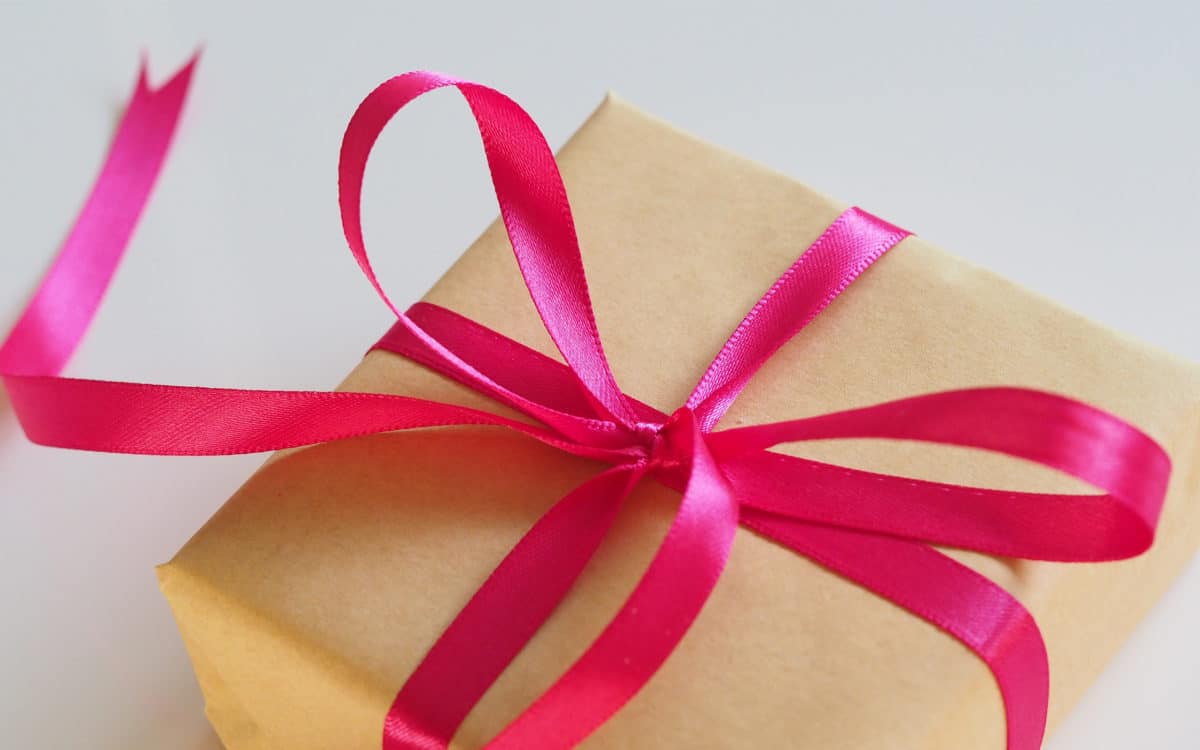 2. Give away free samples
Sample giveaways are one of the best kinds of customer referral program options for brands that haven't got a big name in their industry yet. If you need to develop trust for your company and earn customer referrals at the same time, this is the strategy for you.
A beauty company, for example, could provide free samples of their product for both the initial customer, and one of their friends.
Alternatively, if you run a software company, you could give a customer and the person that the customer refers to a free demo of the program you have for sale.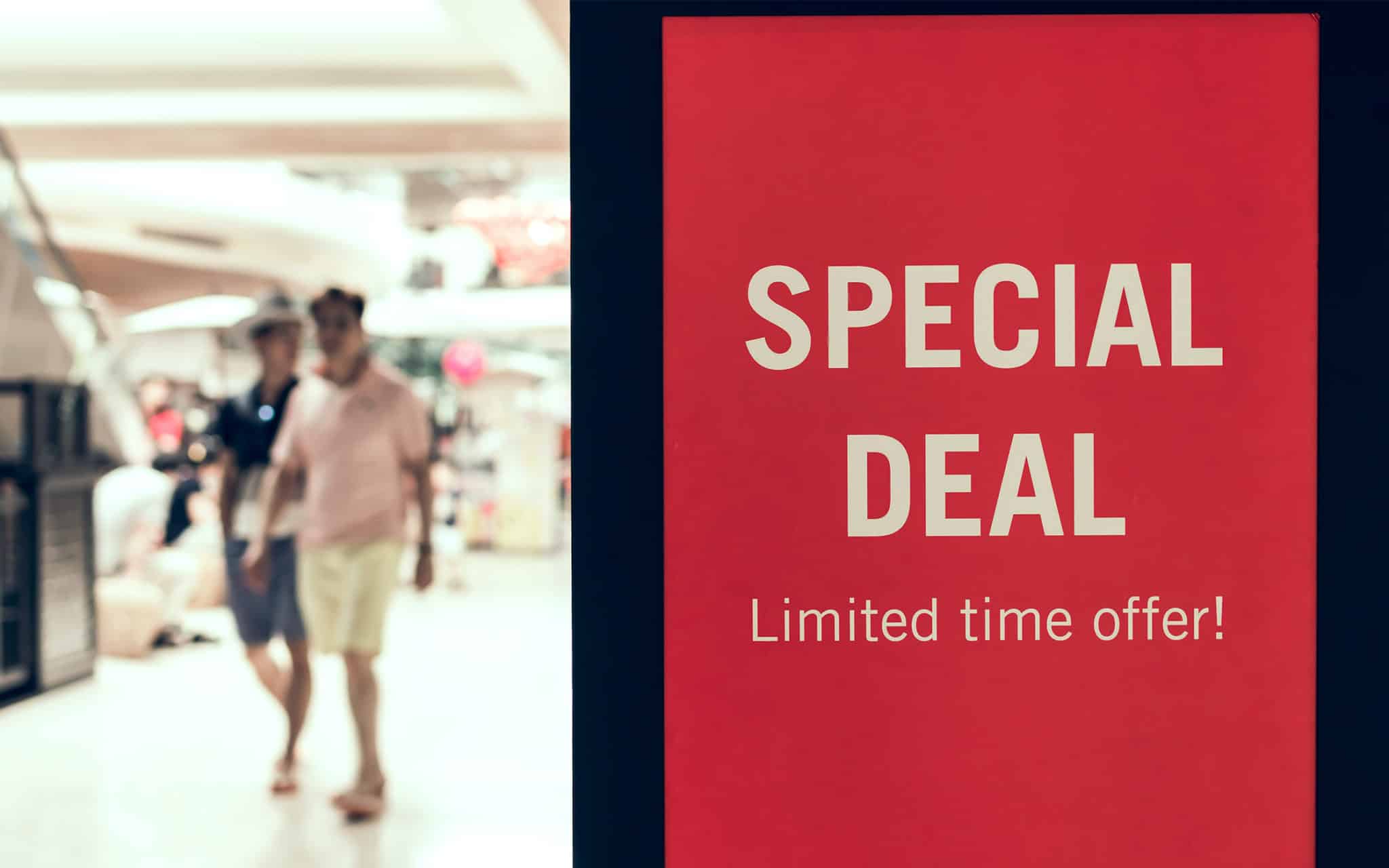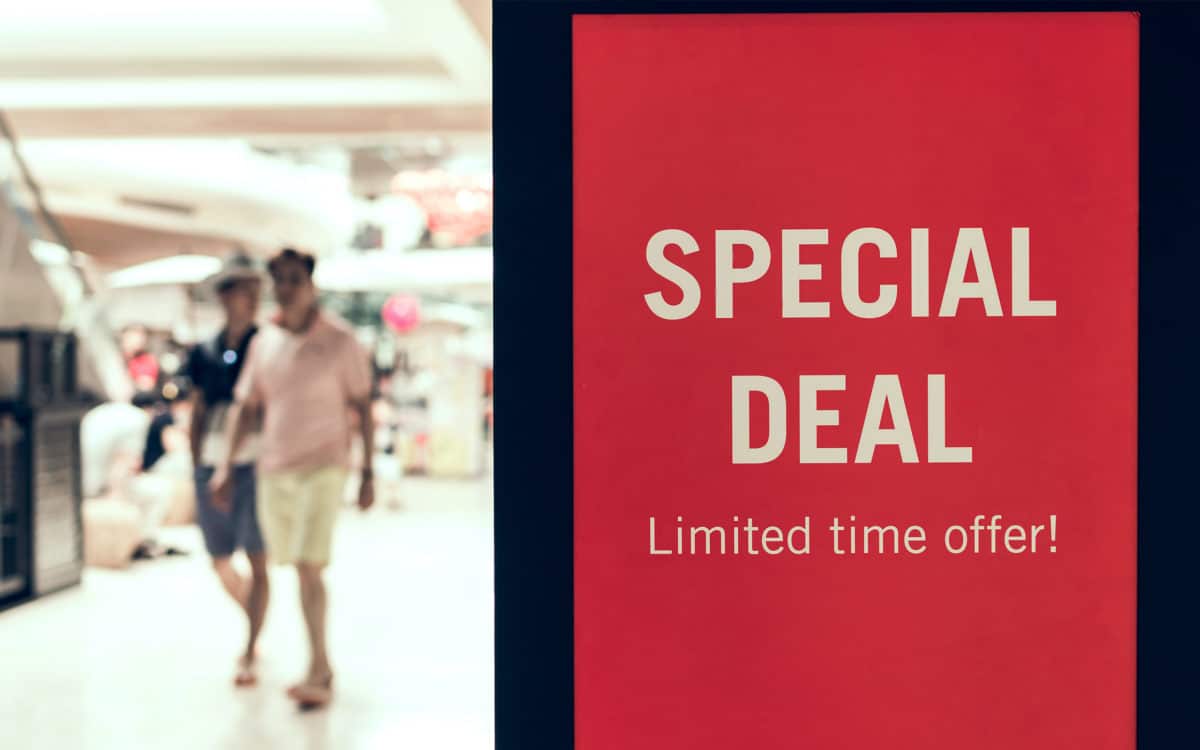 3. Provide an exclusive deal
Perhaps one of the easiest ways to convince your existing clients to refer customers to your brand is to offer them a discount or deal for them and their friend.
When you refer a friend to Stitch Fix, the online shopping and styling service, you get $25 towards your next order. This means that you don't have to pay anything for a stylist to choose your clothes for you. Your link also allows your friend to unlock the same deal.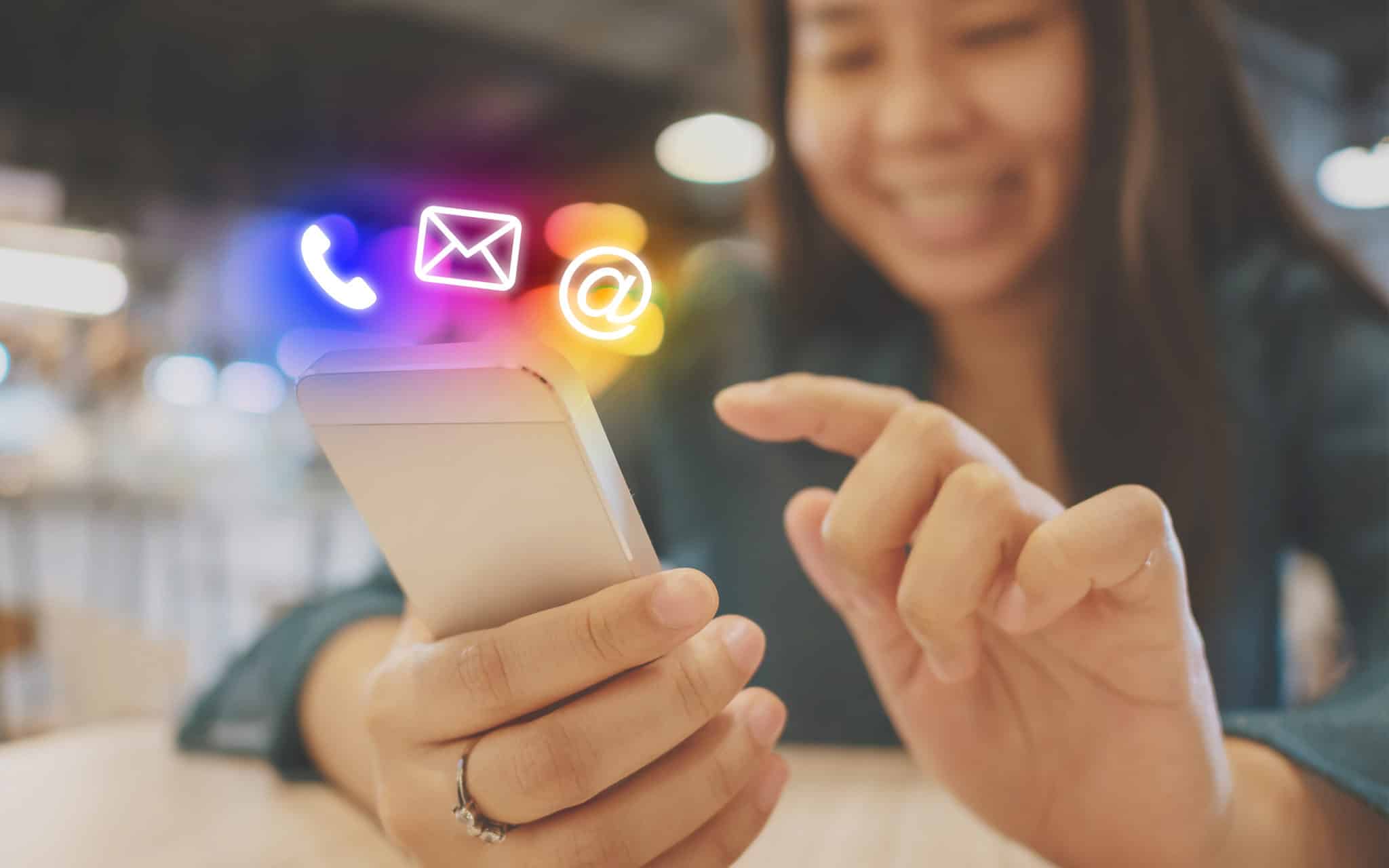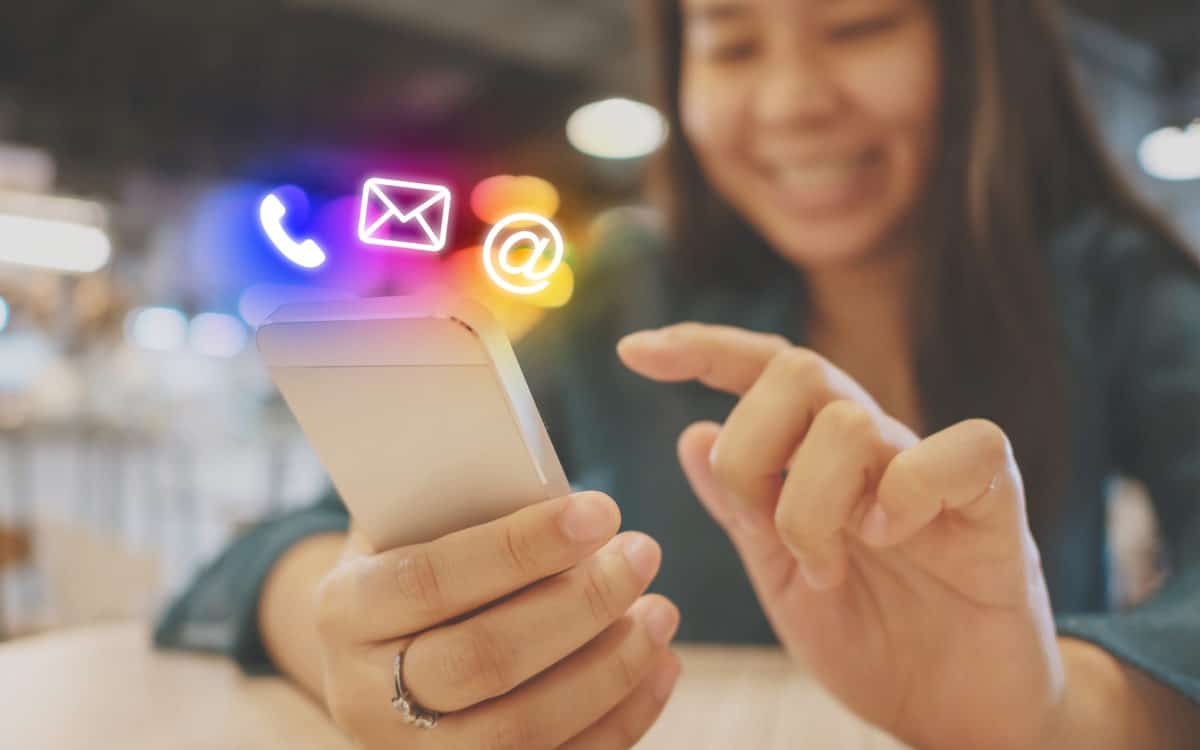 4. Embrace the power of social sharing
If you've ever visited a website and seen the option to "share your purchase" on Facebook after you buy something new, you'll know the power of social sharing.
These days, customers love to share anything on their social channels that highlights the values that they hold dear. Instead of just sending someone a link to an online store and hoping they'll also make a purchase, this method allows your customers to show off what they bought.
This can basically allow your audience to brag about a purchase,encouraging your chances of reaching new customers.
If you have a CSR initiative, you can also implement that into your social sharing campaign. A message like "I just bought some new shoes and donated 20% to wildlife conservation", makes your customer feel great.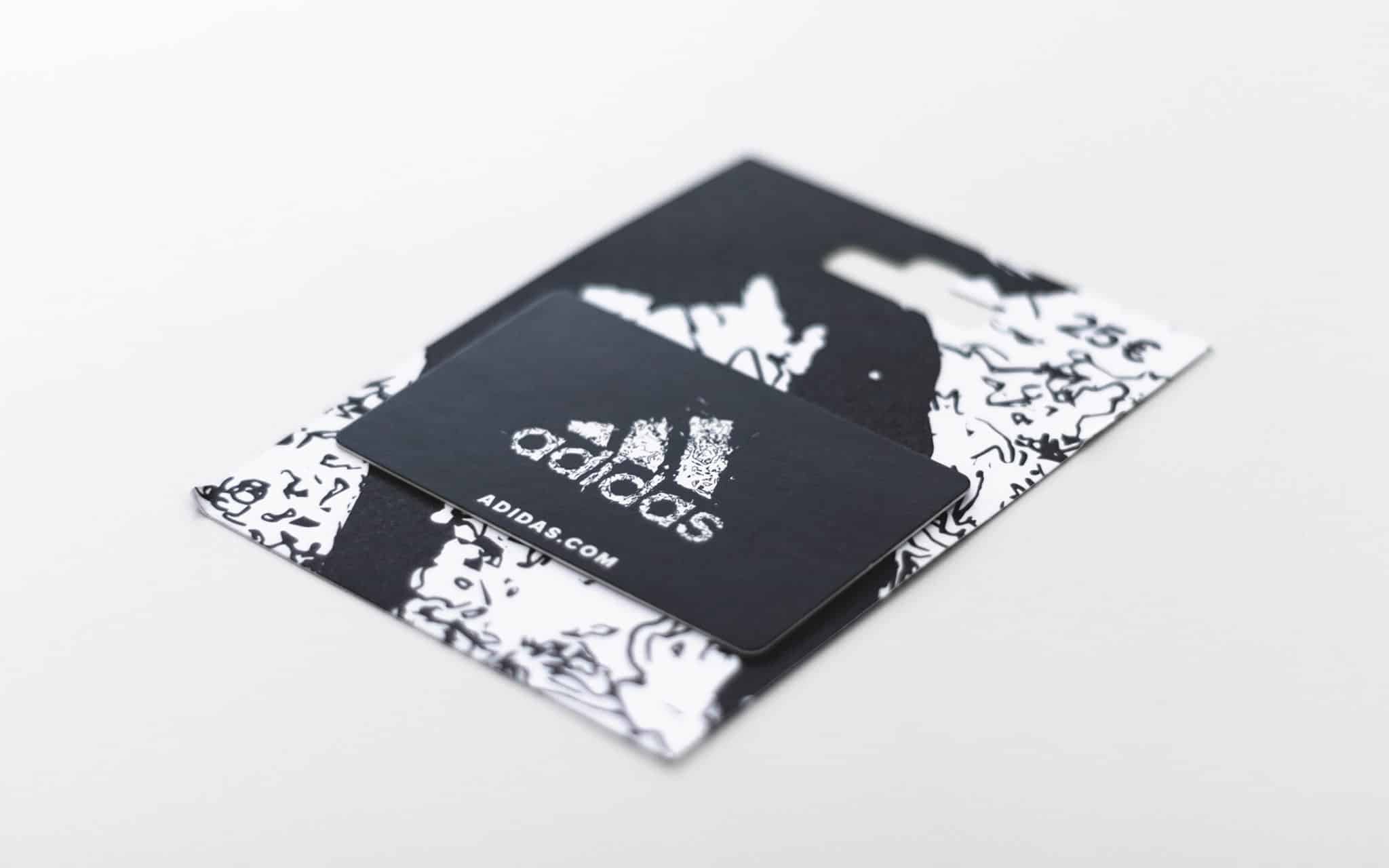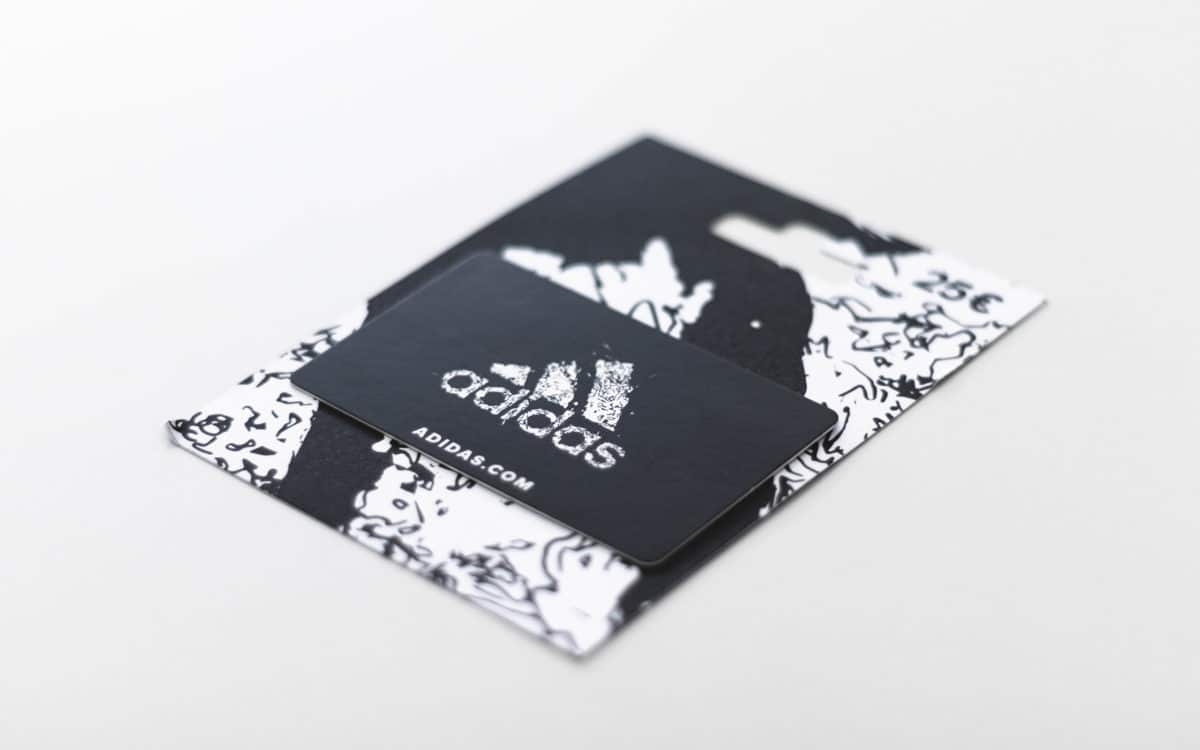 5. Provide tiered rewards
Finally, if you're looking for a way to not only capture singular client referrals, but keep bringing more and more new customers to your door, why not explore tiered referrals? This strategy involves giving your customers slightly bigger and better rewards, the more people they bring to your company.
The great thing about tiered referral campaigns, is that you don't have to give the people who share your brand with their friends a considerable gift straight away.
What's more, because your customers know that they can earn more by referring more people, they'll work a lot harder to look for referral opportunities.
Something simple, like the promise of a £30 gift card after 3 referrals could earn you hundreds in extra revenue.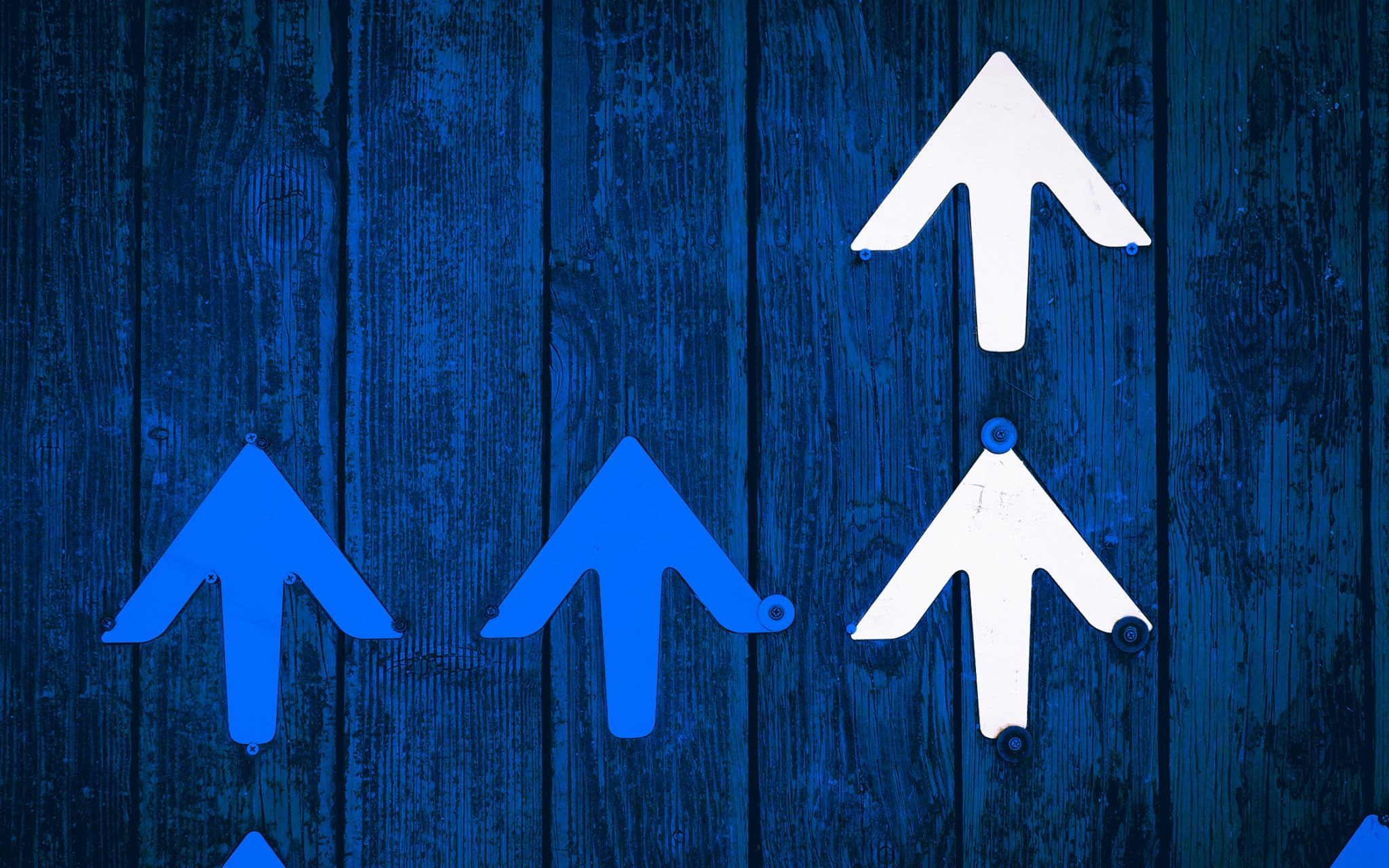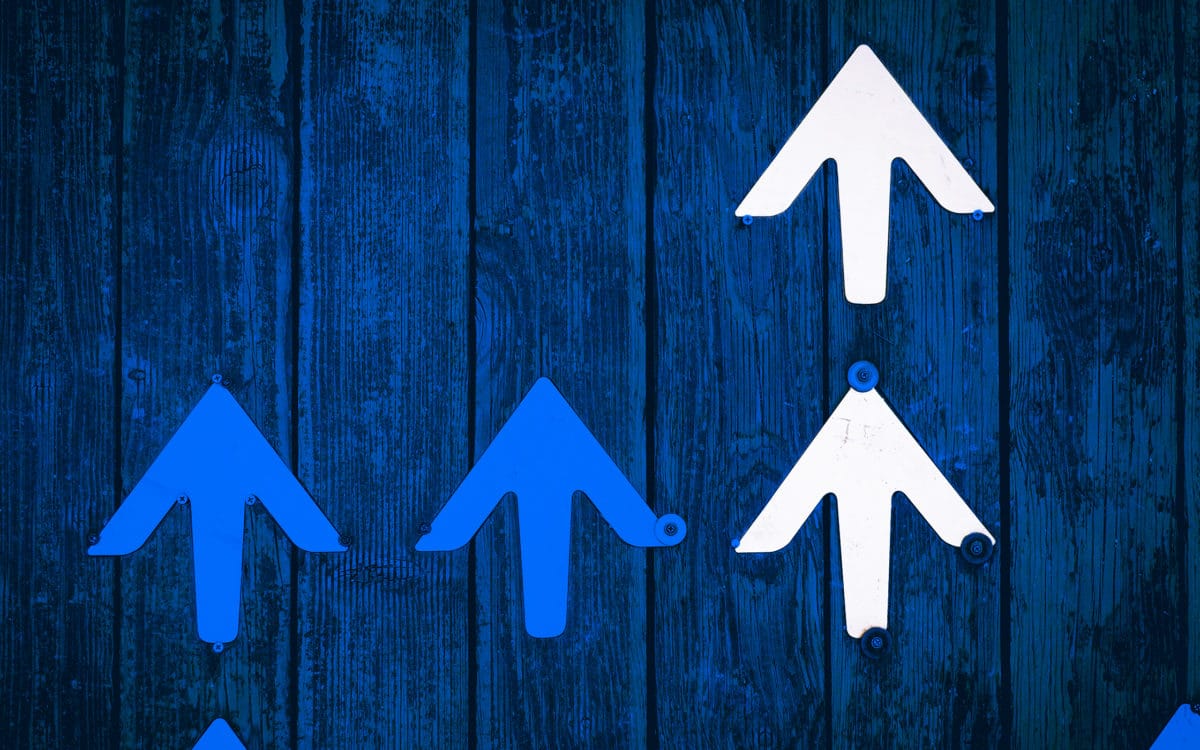 Referral marketing tips: How to increase referrals
Now you have some customer referral program ideas to get you started.
However, we're not just going to leave it there. You want to make sure that you're getting the most value out of your referral strategies as possible.
Whether you're creating your first referral campaign, or you're trying to improve an existing one, the following advice could help you to get a better return on your investment.
1. Prioritise the customer experience
You can have the perfect email campaign, an excellent selection of referral incentives, and a bunch of great advertising. However, you're still not going to achieve your goals with customer referrals if you're not providing an amazing customer experience.
Brilliant customer service is at the heart of a customer referral campaign. Your audience won't want to recommend your store to other people if they know they're going to get a shoddy experience.
Remember, studies tell us that 86% of customers are happy to pay extra if they get a guaranteed good customer experience.
Check your website. Is it easy for your clients to find their way to the products they want? Do your product pages feature a lot of helpful information? Do your customers know how to get in touch with your service team if they have any problems?
2. Pair your customer referrals with influencers
Influencer marketing is still an excellent way to improve your chances of sales. Although customers indeed find recommendations from friends to be more trustworthy than influencer messages, combining the two could lead to better results.
One excellent way to combine your referral program with your influencer marketing campaigns, is to have your influencer show off some of the rewards they've won from a tiered loyalty program.
If your customers can see other influential people benefiting from the schemes you offer, they'll be more likely to want to get involved.
You could even launch Q&A sessions and podcasts where you talk to influencers about what it's like to be a top advocate on your team.
3. Make it easy
Even if your customers are thrilled by the customer service that you deliver, and they love your products, there's still a chance that they won't refer customers your way. The main reason for this is that today's digital consumers are lazy.
Although using referral incentives can help to overcome this laziness, by showing your audience that they can benefit from working with you, you still need to simplify the process.
If someone finds out that they have to fill out a complicated form or search through a bunch of pages to get a referral link, they'll probably give up. This is true even if you're giving great discounts and links.
Instead, do the majority of the heavy lifting for your audience. Give them a referral section on your customer profile where all they need to do is enter an email and click a button to refer someone new to your site.
You can even write the main referral message for your audience members and let them make slight changes if they prefer.
4. Create multiple avenues for advocacy
As well as making it easy for your customers to join your customer referral program, you need referring customers to feel natural too. In other words, if your customers are almost never on their email accounts, then it's going to feel weird sending referrals to someone else's email address.
Giving your clients the option to click a button and share their code to social media might be all it takes to improve your brand reach. Alternatively, you can allow your customers to simply copy/paste their code into any platform that they like.
This gives them the chance to share a code on WhatsApp, over text, or any other way that they choose.
Remember that there other kinds of advocacy that you can ask your customers to get involved with if they don't want to refer a customer. If your client avoids getting involved with your VIP or loyalty campaign, ask them to leave a review on your website instead.
Reviews can be just as powerful as referrals for encouraging future purchases.
5. Align with your customer's values
Finally, we mentioned above how important it is to show your customers that you're the kind of brand that they want to be associated with. If you want to know how to increase referrals, start by figuring out what matters to your audience.
Sometimes, something as small as adding a small donation to each purchase a customer makes so that they're helping out their favourite charity can make a huge difference. Additionally, the more you demonstrate your commitment to the things that your audience cares about you, the more they'll want to be seen supporting your brand.
Developing a personality that your audience can fall in love with improves your chances of sales and growth in more ways than one.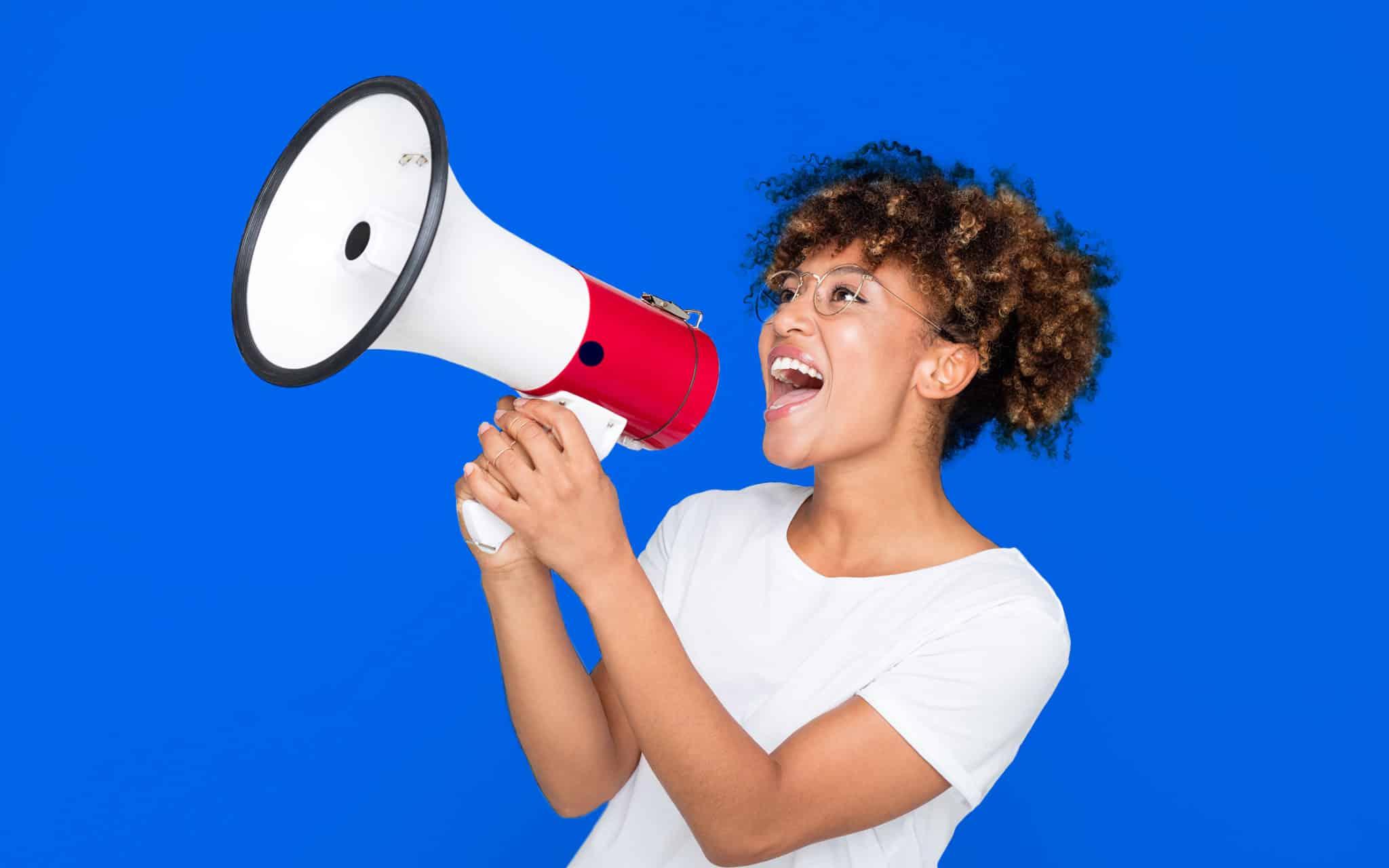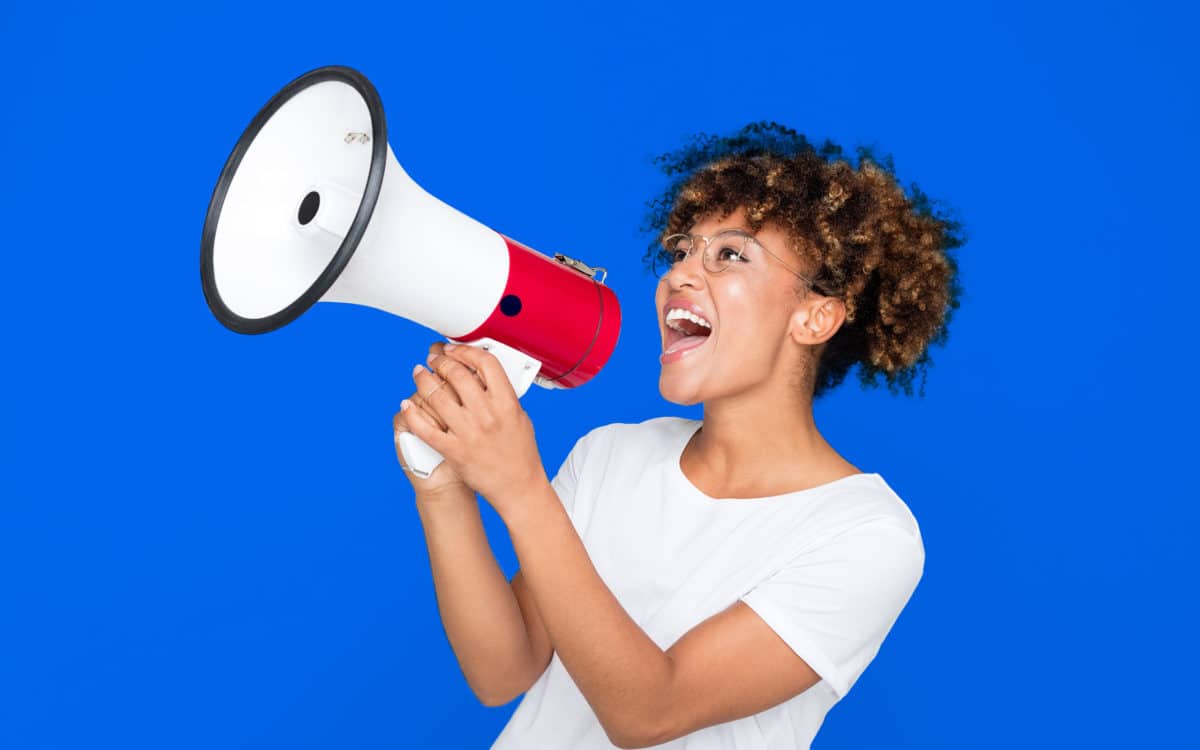 Go and earn those client referrals
Customer referrals might not be a new concept for most brands.
Clients have been referring their friends to popular companies for decades. However, that doesn't mean that this mode of word-of-mouth marketing isn't valuable.
The more you delight your audience, the more they'll repay you by advocating for your company when you need it most.
Client referrals can be an easy way to earn new and loyal clients without spending a fortune on your advertising. At the same time, this kind of growth has compounding results.
The more customers you convince to advocate for your brand, the more happy clients you earn who also become advocates, and so on. Eventually, you end up with a vast community dedicated to supporting your business on the road to success.
Just remember to keep an eye on your referral strategies and ensure that they're working the way that you want them to. If after a while, your number of referrals seems to drop off, it may be that your incentive isn't working anymore, or some aspect of your brand reputation is damaged.
This means going back to the drawing board and working out a way to gain trust again.
Need extra help making your brand stand out? Check out the other guides here on the Fabrik blog or reach out to us today! We'll get you grabbing referrals in no time.
Fabrik: A branding agency for our times.

We've built our reputation, building brands for other people.
Do you need to bring a new brand to life or breathe new life into an existing one? If so, let's start a conversation