Sharing is caring: How to integrate social media advocacy into your marketing strategy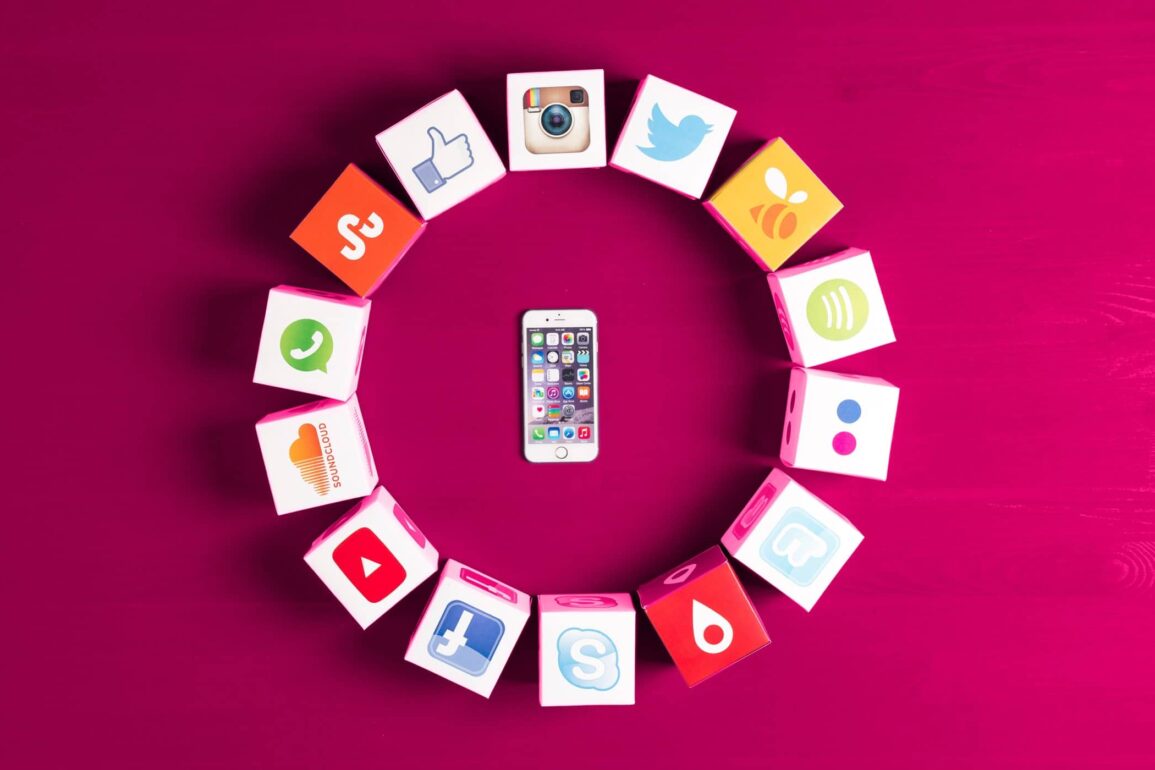 The Word of Mouth Marketing Association defines "advocacy" as an act that generates recommendations, reviews, or support for a brand or product. In other words, instead of you telling your audience how amazing you are, you ask your customers to sing your praises for you.
Because word of mouth marketing is naturally more authentic and compelling than any other form of advertising, it can have a greater impact on your brand awareness, customer loyalty, and even your bottom line than any other element of your marketing plan.
Brand advocacy can come in countless shapes and sizes, from the messages of support left on your blog posts to the shout-outs your employees give your brand when they're deliberately acting as company ambassadors. "Social media advocacy" is the name given to a strategy that specifically leverages the benefits of the social sphere when it comes to engaging some of the largest communities in the world today.
Social media platforms like Twitter, Instagram, Facebook, and LinkedIn are designed to bridge the gap between companies and their communities. If you can learn how to speak to your followers, ignite their passion for your business, and reward them for their efforts, then you could end up with a consumer base that does your marketing for you.
By the time you've finished reading this guide, you'll know how to find your social advocates, leverage their voice for better brand recognition, and unlock all the possibilities of brand advocacy.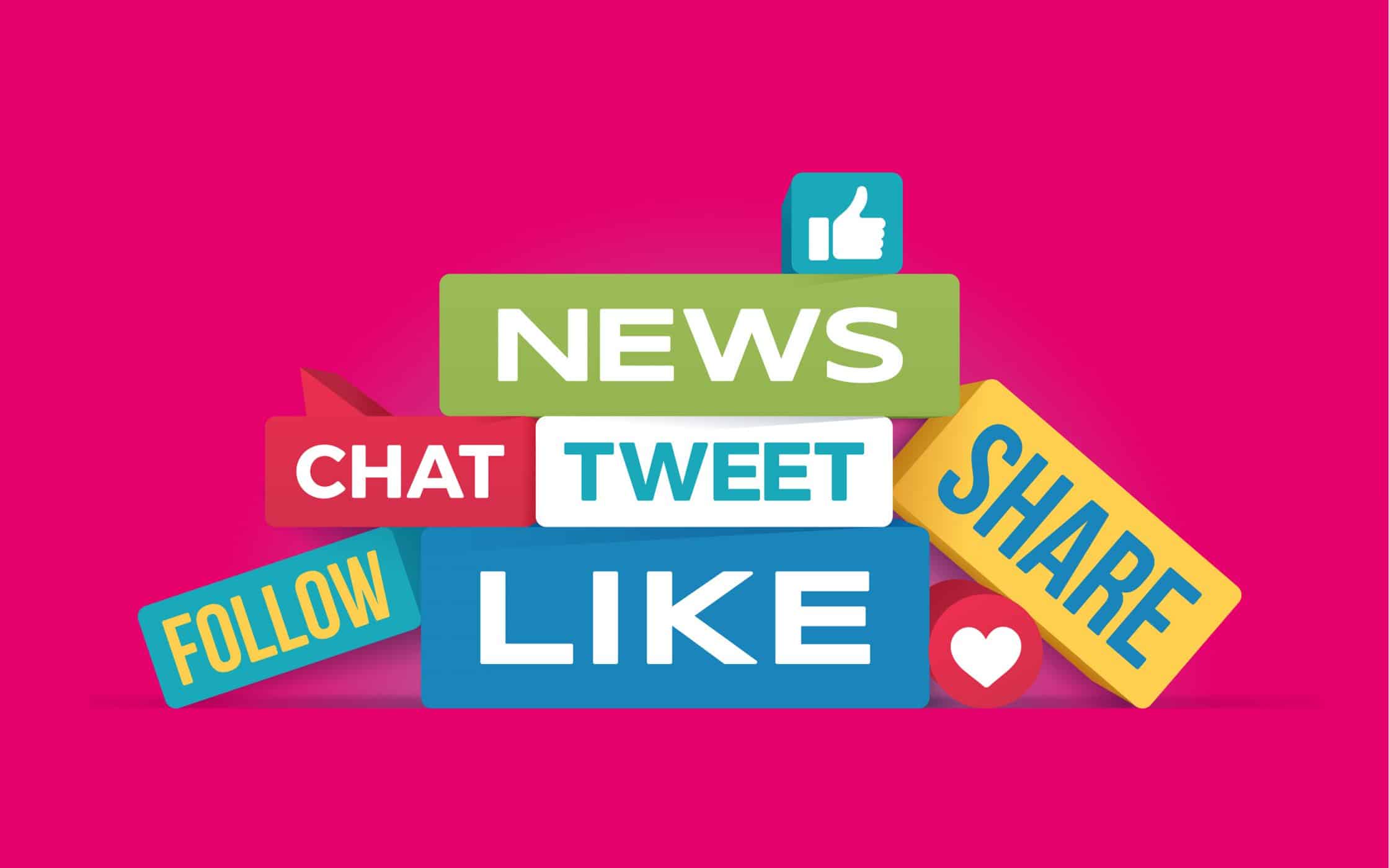 Finding Social Advocates: What is a social advocacy strategy?
The only way to be successful in any industry is to show your customers what makes you special. This means choosing a USP for your product or service, and bragging about it whenever you get the opportunity. While you can always boast about your own offering through traditional advertising media, it's almost always better to use third-party cheerleaders instead.
After all, if you were planning on trying out a new product, would you be more likely to trust the person who profits from your purchase, or the non-affiliated individual who's actually tried the item for themselves?
Social advocacy builds brand recognition through word of mouth marketing – and it's a fantastic way to generate those crucial relationship moments with your audience. A social advocacy strategy involves leveraging the social networks you share with the people who like your company and asking them to give you a thumbs-up from time-to-time.
The more you turn happy customers into social advocates, the more people you have positively talking up your organisation – a process which effectively expands your reach and generates better audience affinity. After all, while only 18% of people trust brand influencers, 92% trust social advocates!
Your social advocacy strategy is a structured plan for building a network of supporters for your brand. It ensures that instead of just taking advantage of the people willing to vouch for your organisation, you build long-standing relationships with them, which will eventually come through in your bottom line.
So, how do you find the right advocates for your brand, and get started with your word of mouth plan?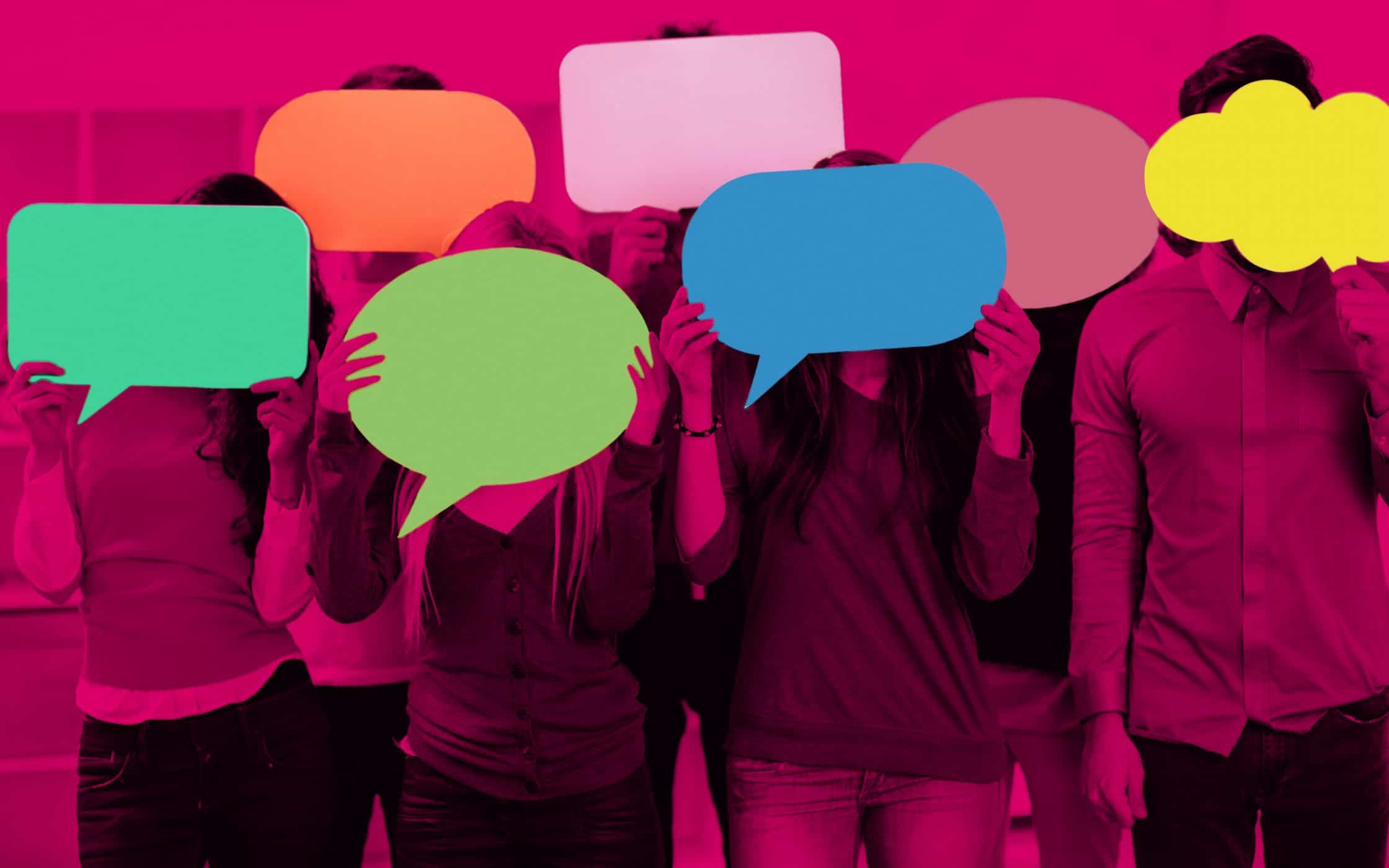 How to get started with social media advocacy
In an era where 71% of people who have a positive experience with a brand on social media are likely to recommend that company to others, it's never been more important to take your brand advocacy strategy to the social sphere.
By leveraging the existing communities that already exist around your company on Facebook, Snapchat, Twitter, and Pinterest, you can develop stronger customer loyalties, facilitate useful feedback loops, and strengthen brand awareness. Of course, all of this doesn't simply happen overnight.
If you want to profit from brand affinity, here are a few tips to get you started.
1. Start by setting goals
Any great marketing strategy starts with knowing what you want to accomplish with your efforts. Before you start finding social advocates, you need to ask yourself what you want to achieve with your social media programme. What kind of advocates do you want to give a microphone to in your community?
Use the S.M.A.R.T strategy for setting goals to choose the right targets for your company. This means setting aims that are specific, measurable, attainable, relevant, and time-focused. For instance, you might want to launch a programme that helps you grow your Twitter following by 10% in three months. With that goal in mind, you can measure your intake of new followers and stay focused as you bring social advocates on board.
2. Choose the right platform
There are two common schools of thought in the social media world that can negatively impact brand awareness. The first is that you should only ever use one social channel at once to share your message, and the second is that you should use every channel possible. While sticking to a single platform gives you limited reach online, spreading your message too far and wide can waste your budget.
The best way to make sure that you've picked the right platform for your social media advocacy strategy is to look at your buyer personas. Determine where your target market spends most of their time, and make sure that you focus your efforts in the most lucrative spaces. For instance, 70% of Tumblr belongs entirely to millennials.
3. Identify and nurture influencers
Convincing any customer to speak out on the behalf of your brand is an incredible thing and an important aspect of a social advocacy strategy. However, when you're just getting started in a new space or trying to strengthen awareness for your brand, it can be a good idea to look for shout-outs from people who are most likely to connect with your target audience.
Social influencers are individuals that hold sway over the customers you're trying to connect with. These professionals spend their time building a loyal following online with valuable content and messaging. If you can include social influencers within your advocacy strategy, then you could find that you earn a lot more volume for your marketing message straight away.
Just make sure that you choose an influencer that's relevant to your brand and ask the expert you choose to share messages that are authentic, transparent, and emotional.
4. Constantly engage your audience
Success on social media, whether you're boosting brand authority, investing in a social advocacy strategy, or simply trying to improve your online presence – relies on engagement. Social media is powerful because it allows for conversations between brands and customers. This means that you need to constantly look for ways to connect with your audience.
If someone retweets your blog, thank them. If someone asks you a question on Facebook – respond! Even if no-one seems to be interacting with your brand on social media, you can make the first move by asking questions, interacting with follower content, and commenting on trending topics. Remember that 25% of people say that they engage with brands because they want to join their fan community. The only way to have an effective community online is to get involved in the conversation.
5. Empower your audience to use their voice
One of the most common forms of social advocacy you'll see online today is the humble review or testimonial. Today's customers want to know what other people have to say about a brand. Pew Research indicates that around 82% of adults read reviews before purchasing something for the first time.
Since your audience undoubtedly trusts reviews as a valuable source of information, take the opportunity to make it easier for social followers to leave feedback. Plenty of platforms have their own rating systems available. For instance, Facebook allows people to leave five-star reviews on company pages. However, you can also launch polls, questionnaires, and other strategies to improve your access to social proof.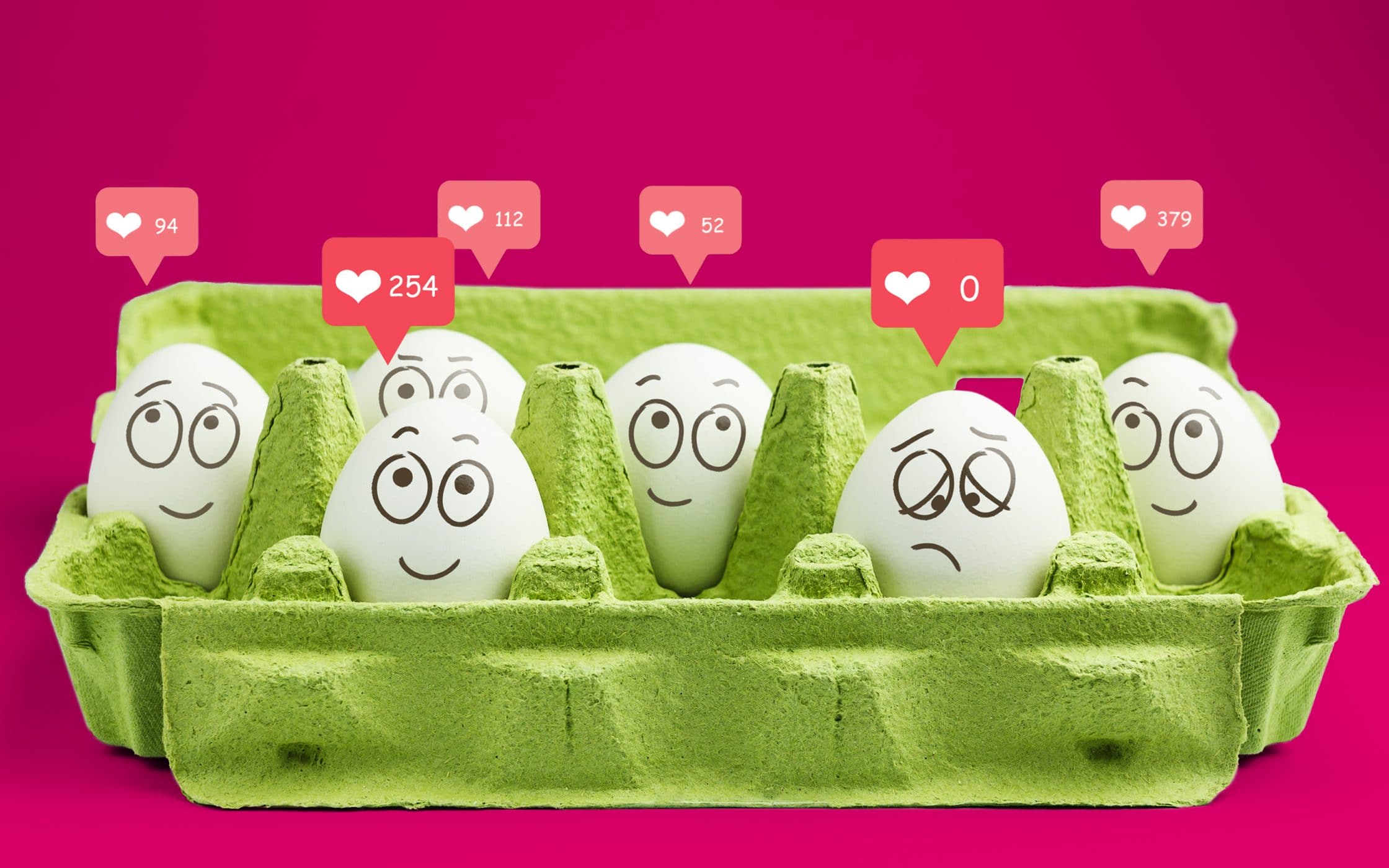 How to find and leverage social advocates for your brand
Now that you know how to begin building your social media advocacy strategy, it's time to think about how you can track down the right advocates for your team.
The easiest way to get started is to look at your own social media posts for information about possible brand ambassadors. For example, look at who likes and comments on your content the most. Invest in social listening to figure out what the general "opinion" is about your brand. If you notice someone who seems to be particularly invested in your company, then reach out and ask them to become an advocate.
You can look beyond your social posts by searching hashtags relevant to your company. This will help you to find possible social advocates that already talk about your company but might not be active on your social channels yet.
Building a connection with social media advocates
Once you've started to track down advocates for your campaigns, you'll be able to start reaching out to them and asking them for their help boosting your brand. Before you do this, make sure that you understand what makes your customers tick. There are a few common reasons why people might be motivated to become a social advocate:
Entertainment: If your customers love the information you share because it's entertaining, they'll want to distribute that same enjoyment to their friends and family.
Information: People like to share content that they think will enlighten their peers. If you can deliver innovative insights to your customers, they'll be happy to advocate for your brand.
Problem-solving: Can you address some of the top pain points that exist for your customers? If so, then you may be able to convince advocates to spread helpful content to their followers too.
Ultimately, keep in mind that customers like to associate themselves with companies that make them look good. If you're providing information, entertainment, and problem-solving content that will reflect positively on your social advocates, then your campaign will naturally grow.
Engaging your social advocates
When you know why social advocates might vouch for your brand, you'll be able to start reaching out and engaging customers who can take part in your programme. When connecting with potential social media advocates, don't immediately ask them to do something for you. Instead, focus on building a relationship. The more your customers like you, the more they'll want to do something for you.
Share your vision with your followers, or try to demonstrate how your personality matches theirs, so they feel more in tune with your company. Then, comment on a would-be advocates post, thank them for talking about you, and like and share their messages whenever they're relevant to your brand.
A successful social media advocacy strategy isn't just about taking advantage of your company fans, it's about building a mutually valuable relationship. Just as you benefit from better brand loyalty, bigger sales, and greater reach, your social advocate should benefit from a better personal brand and plenty of other rewards too.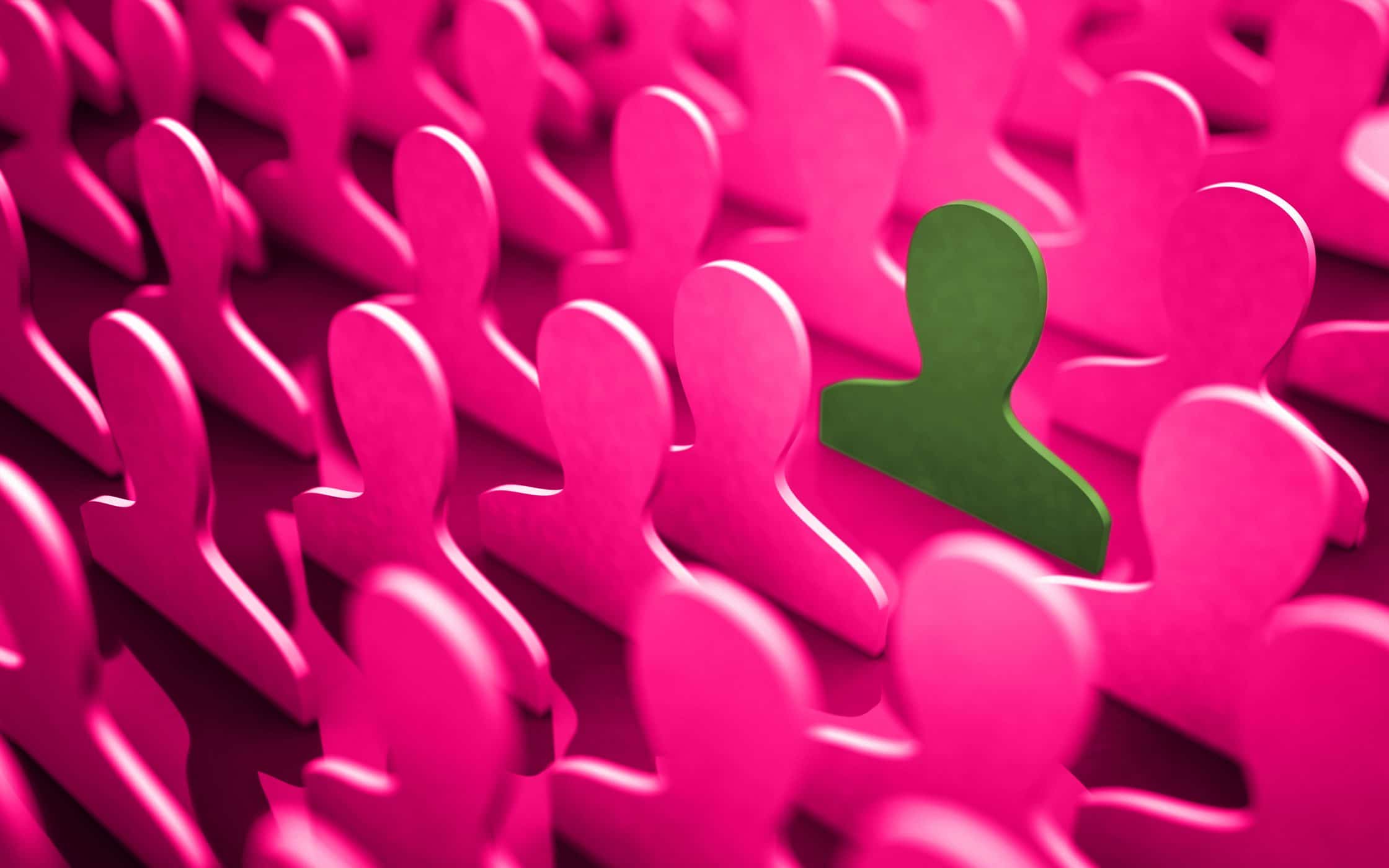 How to transform customers into social media advocates
Getting ahead in this crowded business environment is complicated. Converting existing and potential customers into loyal clients is difficult enough. Transforming those loyal customers into brand advocates is something else entirely.
Of course, organisations that can achieve both loyalty and social advocacy are the ones best-positioned to achieve success. 77% of customers are more likely to purchase a service or product when it comes connected to an endorsement from a peer.
While you can always sit back and hope that your exceptional products and services will inspire their own social advocacy, the best strategies are often a little more proactive. Here are a few things that you can do to convince your customers to act as social media advocates.
1. Create a referral programme
Studies indicate that referred customers are always more valuable than their counterparts. Referred customers automatically trust your company more from the get-go, which means that they come with higher profit margins, more chance of becoming a repeat customer, and greater loyalty.
To develop an effective referral programme, take inspiration from the Quickbooks "Refer a Friend" programme. This strategy gives the referred customer a discount on products when they sign up for the service, while the person responsible for a referral gets a code that they can redeem for a gift card. Plenty of other organisations follow the same strategy.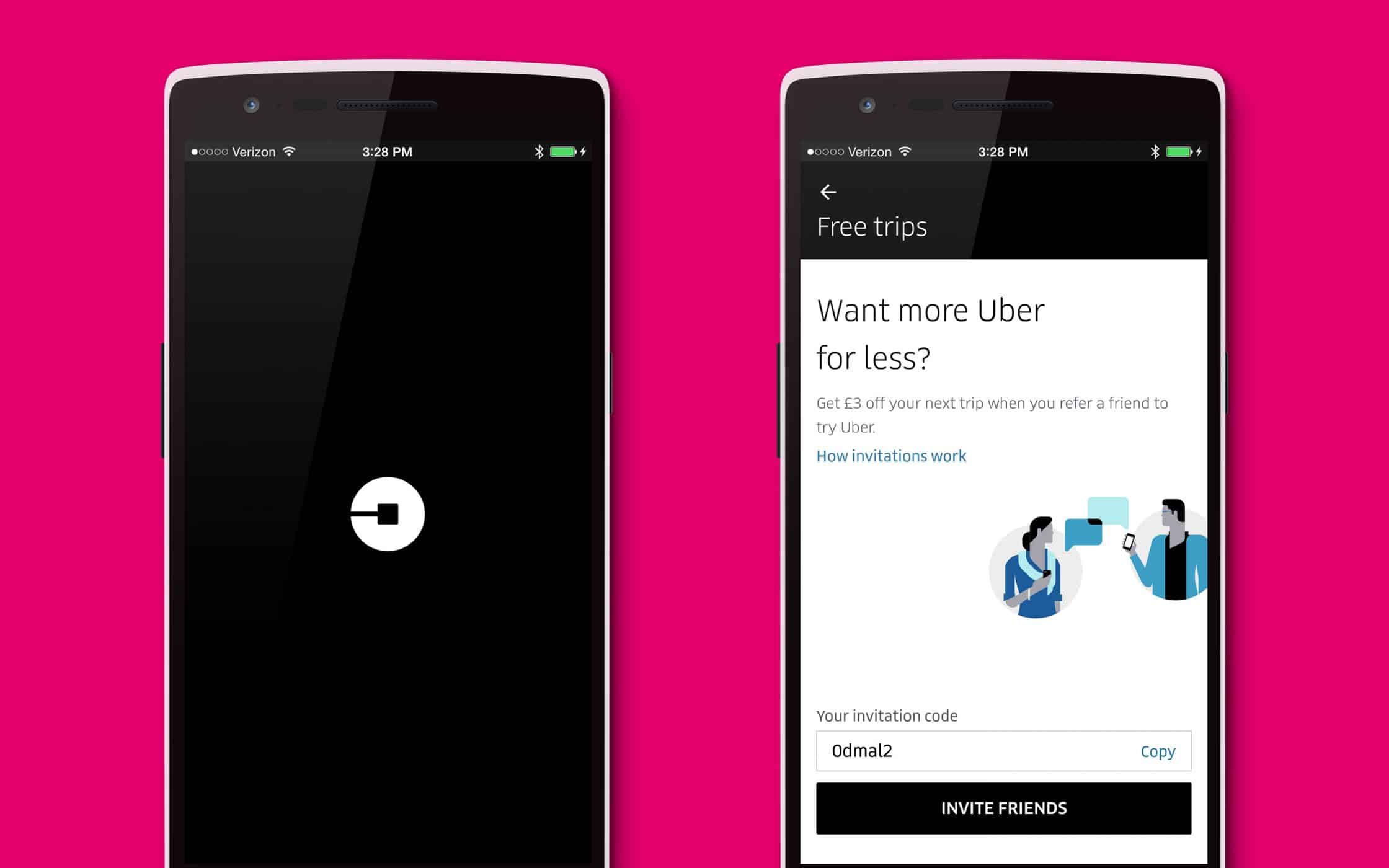 Uber, for example, allows drivers and riders alike to refer friends to the service with a unique code that makes their first ride free. Whenever a free ride is redeemed, the referring party gets credit they can use with Uber in the future.
2. Design a loyalty programme
Loyalty programmes are another amazing way to turn your followers into social advocates. You probably see these strategies wherever you go, in everything from coffee stores, to gas stations. In fact, studies show that the average American household makes the most of around 29 different loyalty programmes.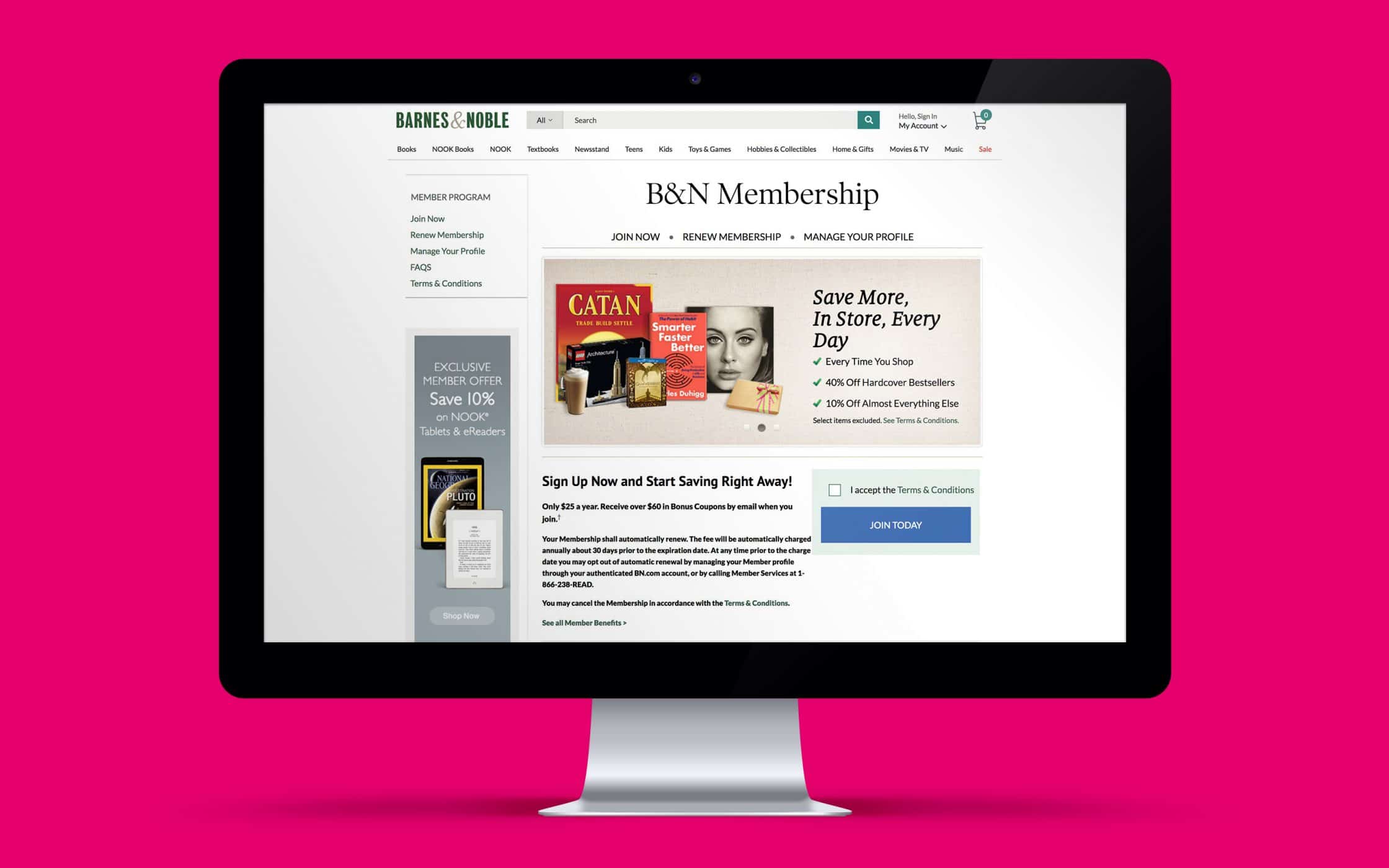 If you're concerned that you're going to end up with a list of "loyal" customers who don't actually do anything for your social advocacy strategy, you could always try taking the Barnes and Noble approach. This book company charges $25 for people in their loyalty scheme but also gives customers free shopping on their online orders, 10% off DVDs, and 40% off best sellers in return.
3. Build a brand around customer values
The best social advocacy strategies are the ones that are launched by the real love customers feel towards their favourite companies. If you want to inspire powerful connections with your clients, then you need to give them something they can resonate with.
Lush Cosmetics, for instance, is a global bath product organisation that has a completely vegetarian line of cosmetics. Their products are all-natural, free from animal testing, and the ingredients are ethically sourced too. By getting involved with values that their customers care about, Lush make it easier to engage brand advocates for their company.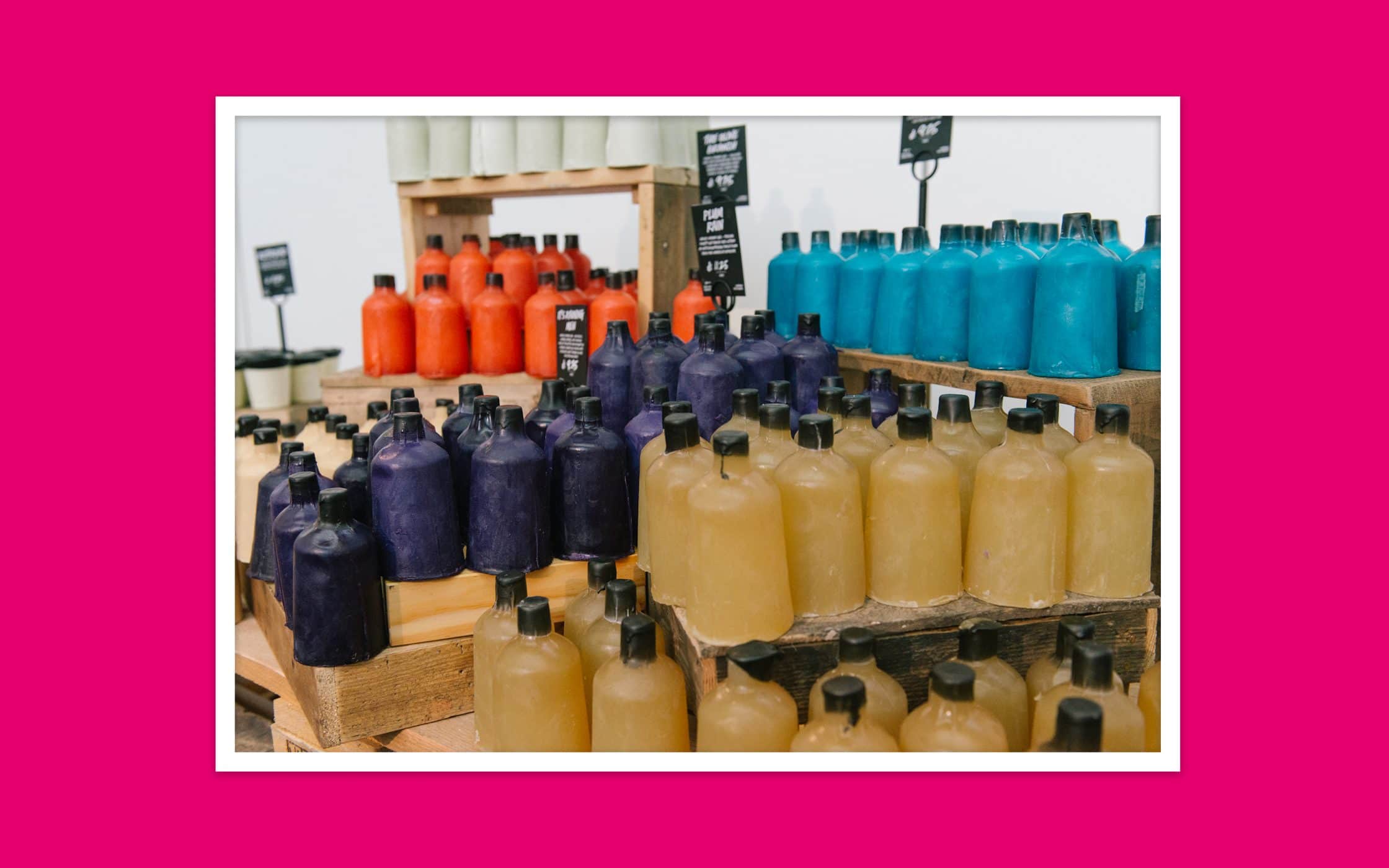 The company even takes their efforts a step further with biodegradable packaging materials and minimal excess packaging. Their charity pot lotion supports various smaller charities focusing on animal, human and environmental rights.
4. Provide exceptional customer service
Today's consumers demand exceptional service today more than ever, particularly through social media. If you want to bring your customers on board as social advocates, then it makes sense to show them that you're willing to go above and beyond for their interests. Remember, about a third of your consumers would prefer to clean a toilet than speak to someone over the phone.
With that in mind, it may be worth giving your consumers another way to reach out to you when they have a question or concern. For instance, can you respond quickly to problems posted on your social media pages, or even use live chat if your business is big enough? If you don't have the budget or employees to allow for a customer service support team, try posting short videos that answer common problems.
Nextiva takes this approach to their social advocacy strategy. When someone has a question on social media, they respond with a video to thank the customer personally for their comment. This is a great way to differentiate yourself and show your followers you care.
5. Respond to EVERYTHING
As we mentioned above, the ticket to success with your social media advocacy strategy is remembering that you're building valuable relationships, not just using your customers. With that in mind, remember to pay attention to the "social" nature of social media. Nobody likes to be ignored, especially when they have something negative to say.
Although it can be difficult to respond to complaints without getting emotional, it's important to remember that every business encounters the odd complaint – and this doesn't necessarily mean the end of your company. It's the way that you address complaints that matters, and sometimes responding positively can be enough to transform angry clients into happy social advocates.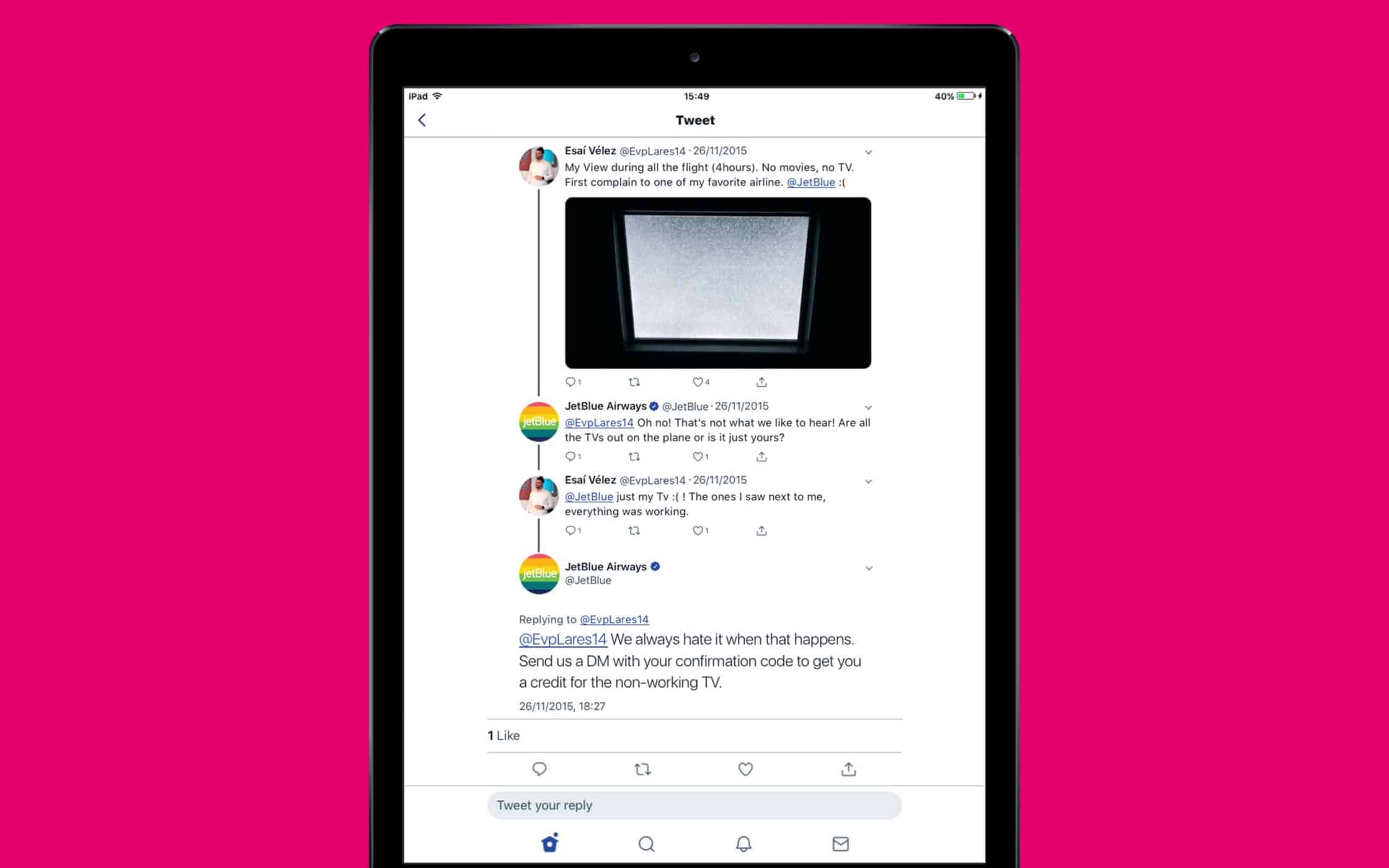 At the very least, responding to a review quickly could help to mitigate any potential damage to your reputation. Check out how JetBlue Airways responded to an unhappy customer when they started complaining about a broken TV set!
6. Get the timing right
Finally, as with most marketing methods available today, timing is crucial when it comes to asking for referrals from customers. It's important to find the perfect moments in your client's journey when they're most likely to want to speak up on behalf of your brand. When it comes to connecting with social advocates, if you ask them to do something for you before you've built enough of a relationship, you could end up putting them off you for good!
Before you start asking for favours from your clients, make sure that they're absolutely pleased with your services. Make sure that you take plenty of time to engage your customers, and ply them with fantastic content that they'll want to share with their followers. Within no time, you should see social advocacy strategy begin to take off.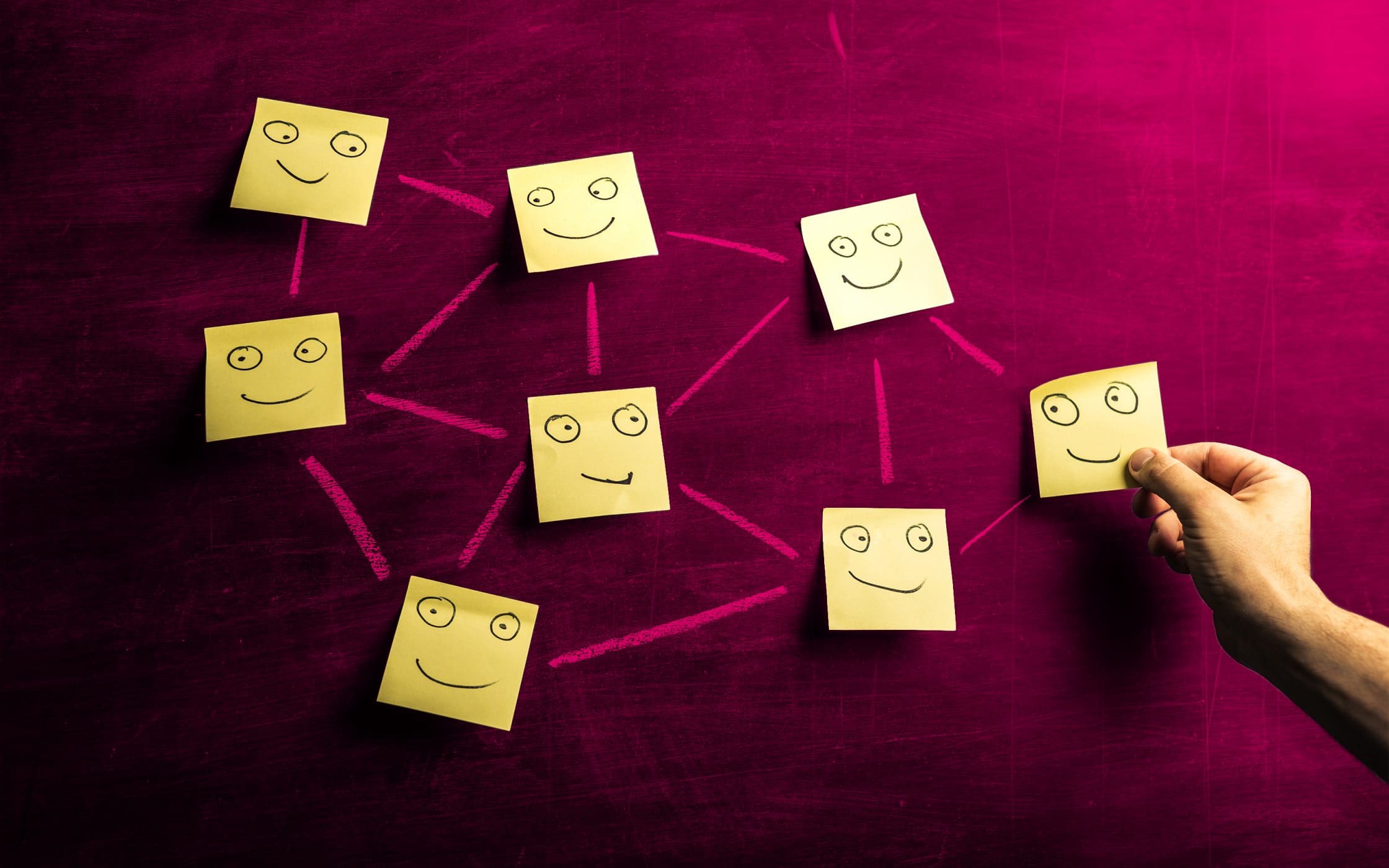 It's time to launch your social media advocacy strategy
While it will always be up to you as a company to find new ways to share positive messages about your brand, the more voices you have sharing those messages, the better your response will be. An army of brand advocates can completely transform your reputation and enhance your reach online. All you need to do to get started is:
Find effective social advocates: Use your social media channels to find people who are already speaking positively about your company.
Build a rapport and offer advantages: Engage with the content your advocates share and help them to see the value of working with you through loyalty schemes, referral programmes, and boosts to their personal brand.
Support them every step of the way: Remember that a social advocacy strategy is all about creating powerful, long-term relationships between your brand, and the people who love it.
As wonderful as your product or service might be, you can't expect today's cynical customers to take your word for it. In every industry, word of mouth marketing continues to be the most effective way of expanding brand reach, improving awareness, and enhancing sales. Tap into the true potential of your customers and get ready to discover the benefits of social advocacy.
Remember, for help accessing the potential of social advocacy, you can always reach out to the brand experts here at Fabrik! We're ready to help your business shine.
If you enjoyed this article, you might enjoy these too:
— Ways to improve employee communications
— How to create a brand advocacy programme
— Developing a brand communication strategy