Logos with long names: The definitive list of long text logos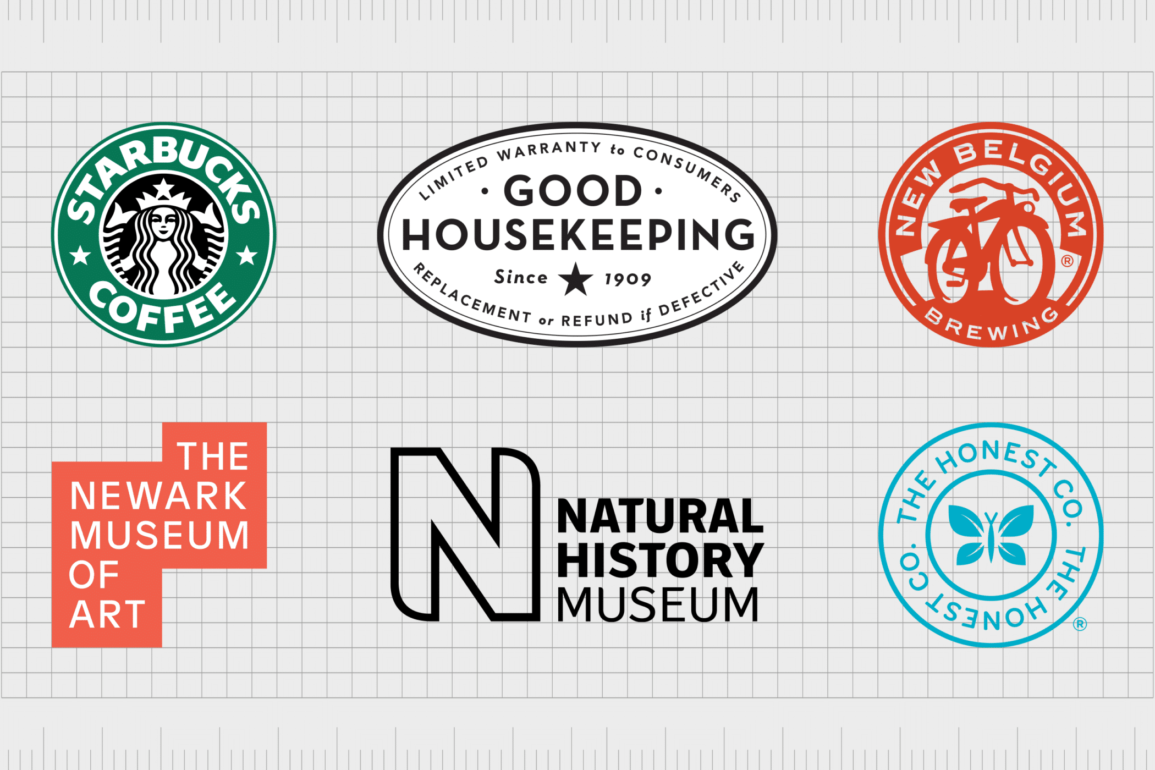 Logos with long names aren't as common today as they were a couple of decades ago. As the branding world has evolved, most companies have opted for shorter, snappier naming solutions for their brand marks. But that doesn't mean long text logos have disappeared entirely.
In general, a shorter name is always the preferred choice for the majority of companies, because succinct titles are easier to remember. Shorter names also mean you don't have to worry about how you're going to fit a long line of text within a compact logo.
However, there are instances where long names, and subsequently, long logos, are necessary.
If you have a longer title than most brands, this list of long word logos should offer the inspiration and guidance you need to design the ideal logo.
Logos with long company names: An introduction
Several years ago, logos with longer wordmarks weren't as unlikely as they are today. Many companies even associated a longer name with a sign of prestige, particularly in the financial and legal worlds.
However long names and their accompanying logos are rapidly disappearing in the digital age, because it's often much harder to fit multiple words or characters on smaller screens.
As we fully embrace the age of smartphones and online shopping, companies are adapting their logo design to suit a wider range of formats. Often, this means choosing a more compact image.
For some brands, the switch from long text logos to shorter designs has been simple enough. For instance, Price Waterhouse Coopers simply transformed its logo by displaying only the first letters from each word in of its company name.
However, for other brands, transitioning into a simpler, more compact design hasn't been quite as simple. For brands unable to adapt their brand mark into something smaller, the question becomes how to display long word logos in the most visually appealing manner.
Today, we're going to be looking at some examples of how companies can structure and present logos with long company names, to maintain a strong visual presence.
Horizontal logos with long names
Horizontal logos with long names are probably the most simplistic solution for companies trying to depict a longer wordmark. These logos are intended to look sleek and simple, like the headline at the top of a newspaper or the sign on a storefront.
Horizontal logos keep all of the words on a single line, often using the same weight and style of font to keep everything as slick as possible.
Stacked logos with long names
Stacked logos with long names are one of the more common options for many businesses attempting to transform their lengthy moniker into something more compact and easier to read. By stacking words on top of each other, these logos can help companies to fit their image into more spaces.
Round logos with long names
Round logos with long names are a popular choice when companies want to make their lengthy wordmarks seem less overwhelming. The use of a circular shape can help to tie everything in your brand image together neatly, and it's ideal for use on digital screens.
However, this form of long name logo is only present among a handful of brands.
Badges and emblems with long names
Similar to circles, badges and emblem designs can be an excellent way to confine the various words in your logo into a smaller, more compact space. Badges and emblems also have the added benefit of infusing a company with a sense of history, heritage, and prestige.
Here are some examples of emblem logos with long names…
Celebrating long text logos
Logos with long names aren't as common these days, as companies look for ways to simplify their branding and image. However, there are still plenty of examples of long word logos out there. Some even help to add a sense of authority or heritage to a brand's aesthetic.
If you're thinking of designing your own long text logo, think carefully about how you can best present your name without overwhelming your audience. Often, the best strategy will be to work alongside a branding expert to explore a range of design options.
Fabrik: A branding agency for our times.