How to become a clothing brand ambassador; top tips, who's looking and programs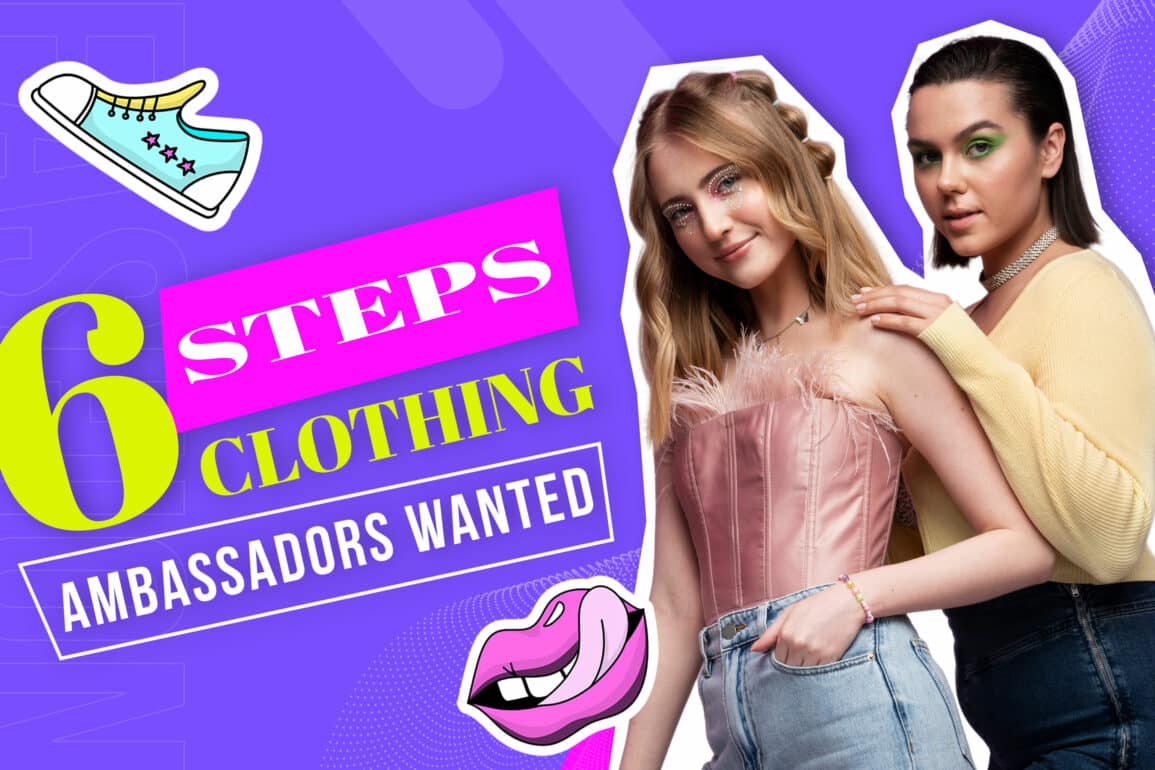 Life as a clothing brand ambassador can be pretty great. Not only do you get to pursue a career in a field you're genuinely passionate about, but you can also build some great skills, and earn some free threads along the way.
Plus, ambassador programs are becoming extremely popular. As fashion brands continue to discover the benefits of working with social media influencers and advocates, demand for ambassadors is growing. These days, countless brands are relying on real people to help with promotion.
It's little wonder when you consider how competitive the fashion industry is. Companies are desperate to start building relationships with consumers on a deeper level. Fortunately, studies show 80% of consumers follow recommendations from family and friends.
If you have a decent online presence, a good reputation, and a knowledge of all-things fashion, you can make a decent income, grab free products, and thrive in the ambassador landscape.
Here's everything you need to know about becoming a clothing ambassador.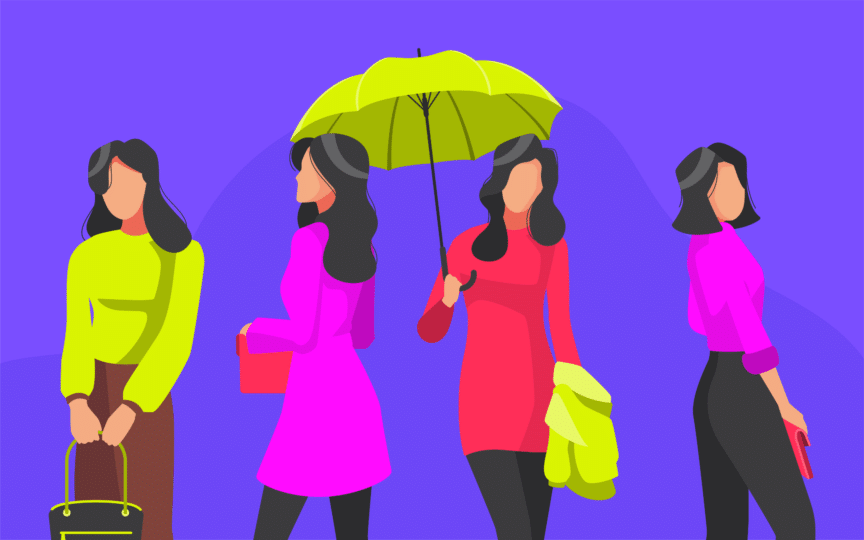 What is a clothing ambassador?
Let's start with the basics. A clothing brand ambassador is an influential person who represents fashion companies both online, and in-person. Their main purpose is to raise brand awareness and inspire loyalty among customers by promoting a brand's products.
Fashion ambassadors post content on social media, write blogs, create videos, and even attend fashion shows in the physical world on behalf of brands.
In recent years, ambassador programs have evolved. Once, companies focused solely on working with celebrities and well-known figures in pop culture. Now, as 62% of consumers say they trust influencers more than celebrities, brands are working with more "real people".
The work of a clothing brand ambassador can be highly versatile too. Some ambassadors simply receive samples of clothing and share pictures of them on Instagram. Others have contractual guidelines they need to follow, and specific projects to work on.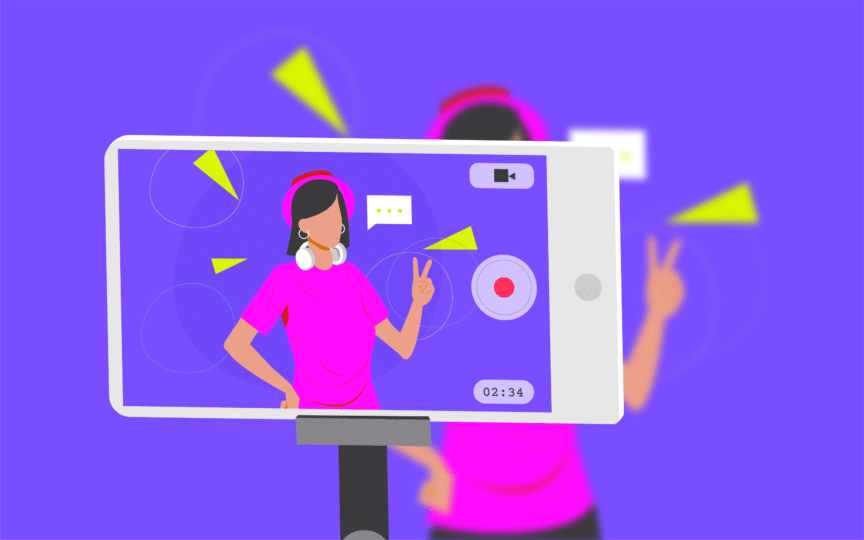 Clothing ambassador vs affiliate vs influencer
These days, there are various ways for members of the "creator economy" to work with brands. Some people use terms like "clothing ambassador", "affiliate" and "influencer" interchangeably. However, there are some slight differences between each role.
With an affiliate program, creators drive sales for products using custom links on their YouTube channel, blog, and social media sites. They earn a commission every time a customer purchases a product, but don't necessarily showcase and wear the company's clothing.
Influencers are similar to ambassadors, but while influencers can promote a number of different companies at the same time, ambassadors typically focus on one brand. Ambassadors also often have longer-lasting relationships with brands than influencers.
Most influencers work with companies on short-term projects, while ambassadors commit to comprehensive representation of a brand, often for years at a time.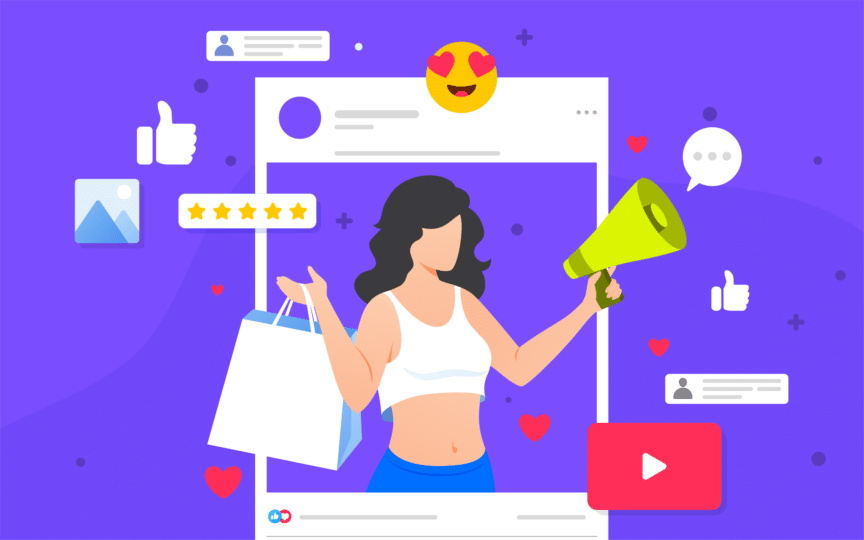 What does a brand ambassador for clothing companies do?
As mentioned above, the responsibilities of a clothing brand ambassador can vary. It all depends on the clothing company you work for, and the components of their brand ambassador program. In today's digital world, most programs do include some social media marketing.
Typically, clothing ambassadors will need to post about products on social media, often sharing pictures and videos on channels like Instagram and TikTok. There may be minimum requirements for the number of social media posts an ambassador needs to create in a single week.
In some cases, however, ambassadors are free to post as often or as little as they like, provided they're frequently promoting the brand. Alongside posting on social media, most ambassadors will be encouraged to connect with the company's target audience in other ways.
You might create videos showing customers how to style and wear pieces, or create blogs highlighting your experience with a product. You might also be asked to attend fashion shows or store openings to help represent the brand.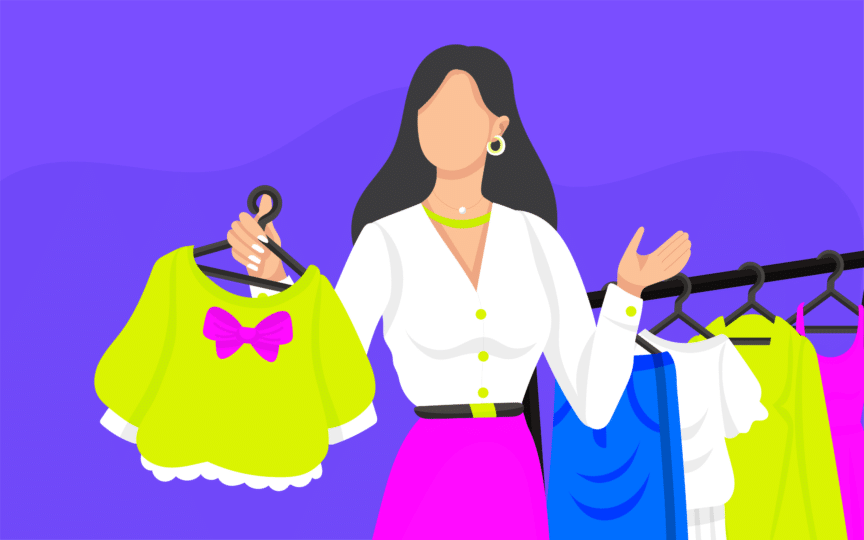 The skills clothing brand ambassadors need
While virtually anyone can become a clothing brand ambassador, with no formal education, you will need a few key skills to make a consistent living. Brand ambassadors need a genuine love of the company they're promoting and the fashion industry.
However, they also need to be extremely personable, excellent at communicating, and fantastic at sharing their experiences with people who have similar interests. If you're a friendly and engaging person, then you should thrive in this career.
However, it's also worth cultivating a few critical skills, such as:
Fashion expertise
Content creators working as brand ambassadors need to have a deep knowledge of the fashion industry. You should be familiar with fashion role models and designers, styles, and brands. You'll also need a basic knowledge of the benefits of certain fabrics.
Learning as much as you can about the fashion landscape, and the trends in the market will help you to showcase products in a positive light for your target audience.
Research and presentation
The ideal brand ambassadors for any clothing company are people who can draw positive attention to their products. The best way to do this is to conduct plenty of research. You'll need to understand what sets your company apart from the competition, and why they appeal to certain customers.
Using your research skills, you'll need to determine how to present the products of a brand in a compelling way. This means honing your communication skills, as well as working with visual tools to make photos and videos stand out on various channels.
Influence and leadership skills
While you might not be responsible for any other employees or team members as a brand ambassador, you will need good leadership skills. You'll need to show an ability to guide, motivate, and influence others, so you can draw customers to your chosen brand.
Famous brand ambassadors establish themselves as taste-makers, who can source new clothing and accessories even before they become popular, and style them in unique ways. This means you'll need a great eye for which patterns and styles work together.
Professionalism
Being a brand ambassador isn't all about getting free merchandise, or enjoying early access to new clothes. You become the face of a brand, and work for that company to increase sales. This means you need to be professional, well organized, and persistent.
You'll need to post content on time, respond to emails from representatives, and demonstrate your value to the company you work with. You'll also need to ensure you're not promoting competing companies at the same time as the brands you work with.
Branding
As a fashion brand ambassador, you need a strong personal brand. Just like fashion influencers, brand ambassadors rely on their reputation and image to capture the attention of customers and drive results. You'll need to focus on building your presence online, and cultivating the right image.
This means dedicating significant time to content creation, social media management, and effective networking. The best brand ambassadors are always building connections, not just with their audience, but with other leaders in the clothing space.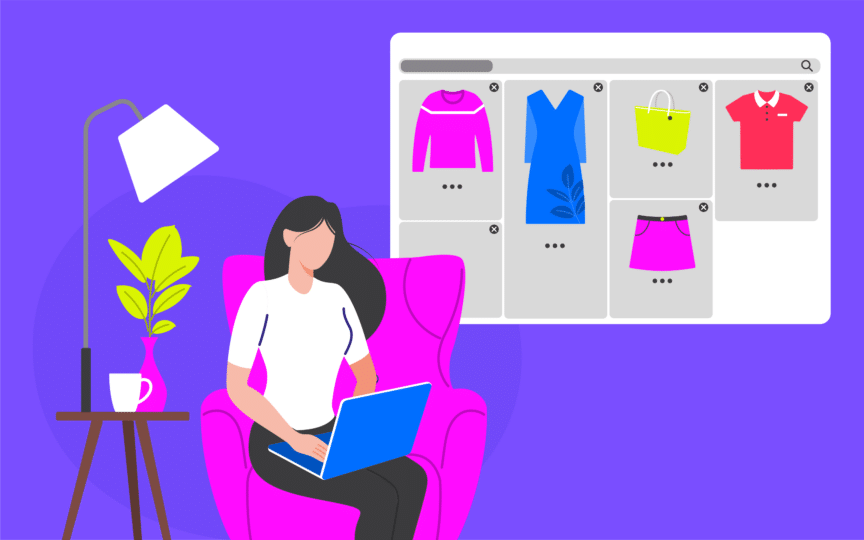 How to become a clothing brand ambassador
Becoming a clothing brand ambassador can be an excellent way to make a consistent income doing something you love. You don't need any formal education or certifications. You don't even need a lot of experience to get started, provided you have a good online presence.
However, there are a few steps involved in making sure you can be successful in this industry:
Step 1: Build your online brand
When famous brands choose ambassadors, they research their personal brand. Most companies will look closely at your online presence, how you manage your social media accounts, and the kind of content you regularly produce.
Before you can start making money as an ambassador, you'll need to first build a strong following online. Write blog posts about your experience with the fashion industry. Upload engaging content to social media, and network with other influential figures in your field.
You can even consider creating YouTube videos, showing customers how you style your current clothing collection in creative ways.
Step 2: Engage your audience
As well as looking at your marketing efforts and unique content style, most brands looking for ambassadors will examine how you engage your customer base. If you have strong connections with a wide range of followers, then you're more likely to earn a great role.
When you're posting content on time, look for ways to activate your audience and convince them to interact with you. Run polls and surveys online, ask questions, and respond to comments left on your social media posts.
Think about how you can encourage customers to like and comment on your posts, or visit your website, check out your blog, and subscribe to your email newsletter.
Step 3: Look for compatible brands
The best clothing ambassadors don't just work with any company. They have a strong set of values and ethics that help them align with their target audience. Before you start looking for companies to work with, ask yourself what you really like about certain fashion brands.
Are you the kind of person who only wants to work with sustainable companies, who commit to the ethical treatment of workers, and minimize their carbon emissions? Are you interested in working with luxury brands who only use the most amazing materials?
Maybe you prefer to work with fitness brands who create clothing for specific sports, or you might want to work with budget-friendly companies. The options are endless, just make sure you stick to your guns once you decide on your values.
Step 4: Network and collaborate
One of the best ways to become a successful clothing brand ambassador, is to start building out your network. The more connections you have with public figures, companies, and influencers in the fashion space, the more chances you'll have of finding companies to work with.
Reach out to the influential figures you already love online. Ask to work with them on their promotions, or for tips on how to improve your own presence. You could host question and answer sessions with another influencer, or create collaborative videos and blogs.
If you're relatively new to the space, it's often a good idea to reach out to nano influencers and people with a smaller presence, so you can both mutually benefit from a wider audience.
Step 5: Learn the basics of marketing
As a brand ambassador, you'll need to be effective at more than just styling clothing. You'll also need to understand how to promote companies across a range of channels. Learning the basics of cross-channel marketing can help you to boost your chances of reaching a wider following.
Think about how you can customize content for different platforms, and get a higher return from your marketing efforts. Look into the basics of SEO for your content marketing efforts, and learn how social media algorithms work.
You can even take courses online to help you create more compelling YouTube videos, or more exciting content for Instagram Stories and TikTok.
Step 6: Connect with brands
Once you're ready, it's time to start looking for a great opportunity. While there are already brand ambassador programs you can apply for online, sometimes it helps to reach out to the companies you want to work with directly, as this shows a genuine love for their products.
Create a portfolio of your work you can share with these companies, and provide insights into how many followers you have, your engagement level, and anything else that might be helpful.
Express how your presence can be beneficial to the company you want to work with. Remember, you might have to be diligent here, as some brands get a lot of attention from ambassadors.
Clothing brand ambassador programs
One of the easiest ways to get started as a clothing brand ambassador, is to join an existing program. There are plenty of options out there, depending on the type of fashion you're interested in, and the work you want to do.
Here are some popular options available right now…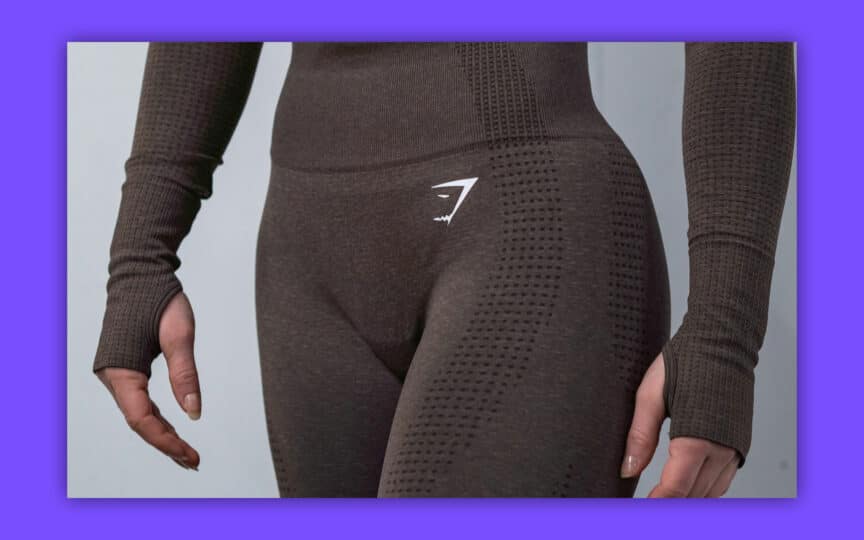 1. Gymshark athletes
Fitness brand Gymshark built most of its success thanks to its brand ambassador program. The company started out forming partnerships with fitness influencers. However, as the organization grew, it started experimenting with nano-influencer and ambassador connections too.
Working with Gymshark gives you an opportunity to position yourself alongside other fitness celebrities and major figures. However, you will need to have an amazing online presence, and show your commitment to physical health.
You can learn more about the ambassador program here.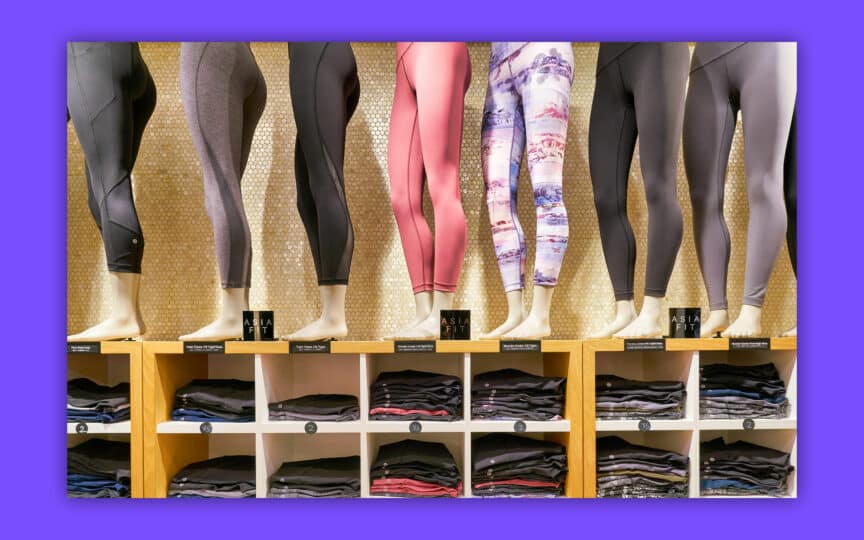 2. Lululemon ambassadors
Another exceptional brand ambassador program for those with an eye for fitness fashion comes from Lululemon. This company was one of the first in the industry to rely heavily on long-term ambassadors, and the brand's program is still going strong.
There are a number of titles you can apply for, including "yoga instructor" or "fitness guru". Lululemon selects each ambassador based on their ability to reflect the culture of the brand. As an ambassador, you'll post regularly on social media, and host classes at Lululemon stores.
Find out more about the Lululemon ambassador program here.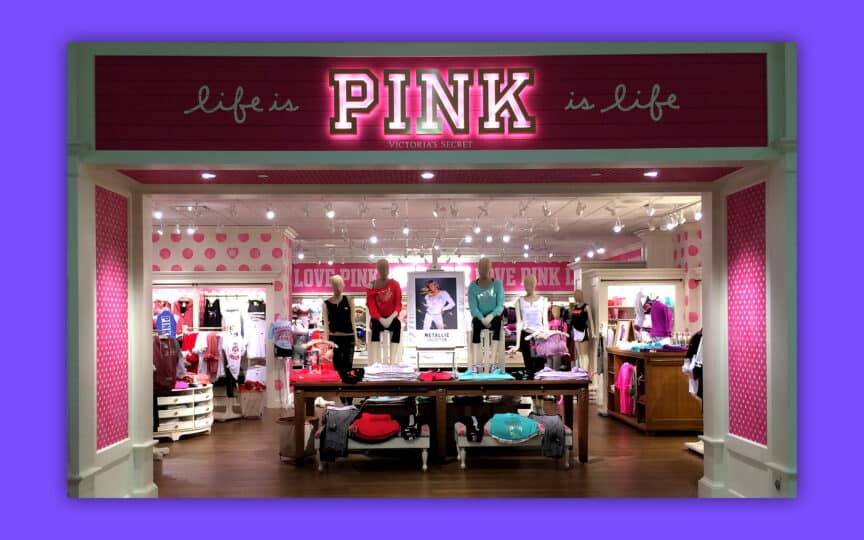 3. PINK campus reps
Designed for college students, PINK's brand ambassador program is particularly appealing for young women. The company regularly recruits college-age woman to help connect with students in campuses throughout the US.
If you want to join the team, you'll need to embody the energy and excitement of the PINK brand. You'll also need to engage in brand training, to ensure you know exactly how to promote the company's products. You'll organize guerilla marketing programs and social campaigns.
Plus, you'll have an opportunity to work with PINK stores and other influencer marketing experts to boost your online presence. Learn more about the program here.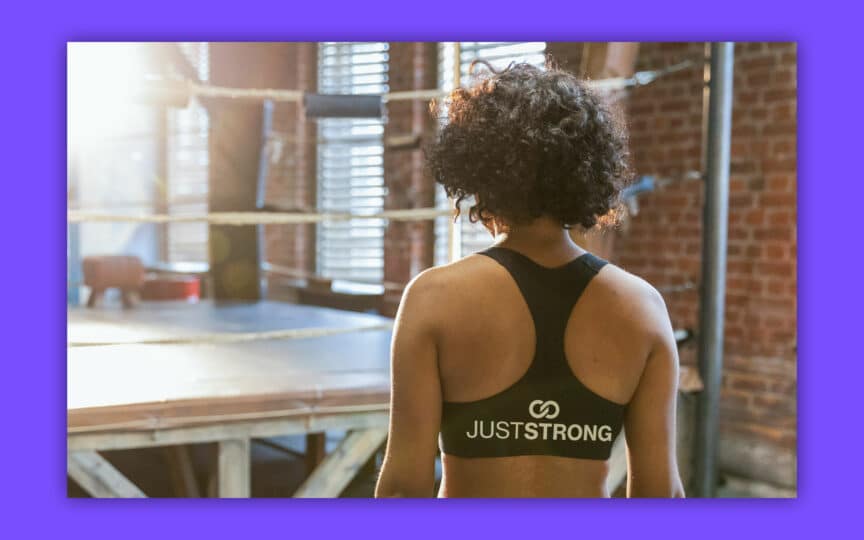 4. Just Strong
Committed to empowering women of all ages, Just Strong sells everything from t-shirts to crop tops. Just Strong ambassadors need to be passionate and motivated role models, promoting content on social media channels at least once a week.
As an ambassador, you'll also need to support other ambassadors, draw attention to the unique benefits of the company's clothing, and run a variety of creative campaigns. It also helps to have a strong knowledge of fitness and health.
You can learn about the ambassador program here.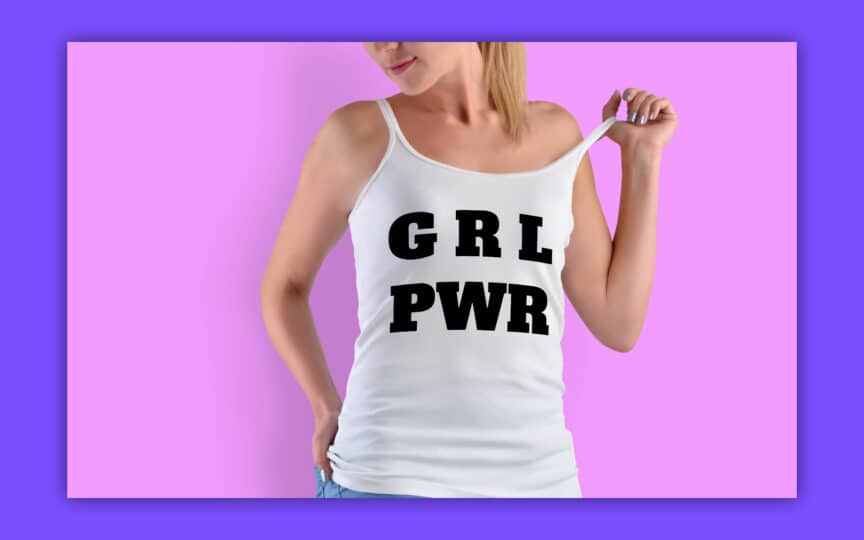 5. Wicked Custom Apparel
Family-run business, Wicked Custom Apparel make affordable and custom products for people all over the world. Most of these items are made by hand, meaning this could be an appealing company for you if you're interested in sustainability.
While Wicked often requires ambassadors to have a certain number of followers and likes, they work with creators from all backgrounds.
You'll be tasked with posting items on Instagram, experimenting with creative marketing campaigns, and working with other ambassadors on comprehensive strategies for promoting brand awareness.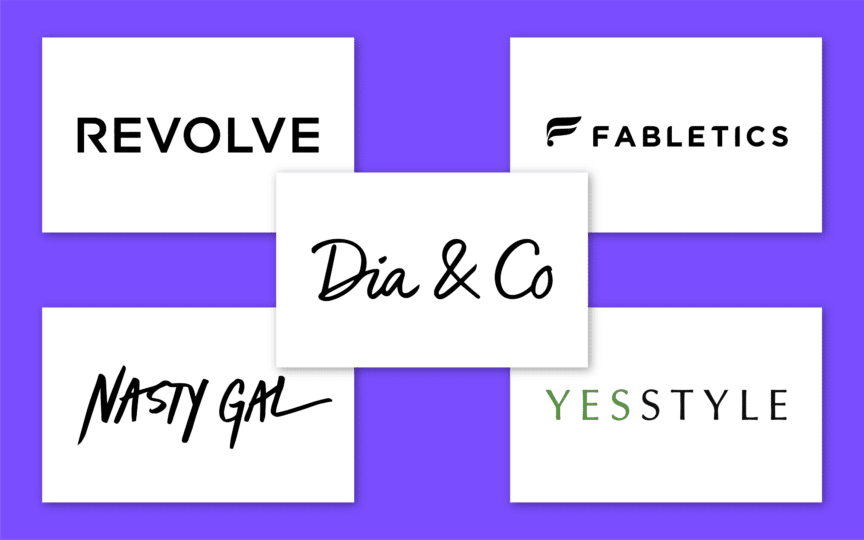 Other popular brand ambassador programs
Alongside all of the options mentioned above, there are a handful of other fashion brand ambassador programs you can find for popular companies online, such as: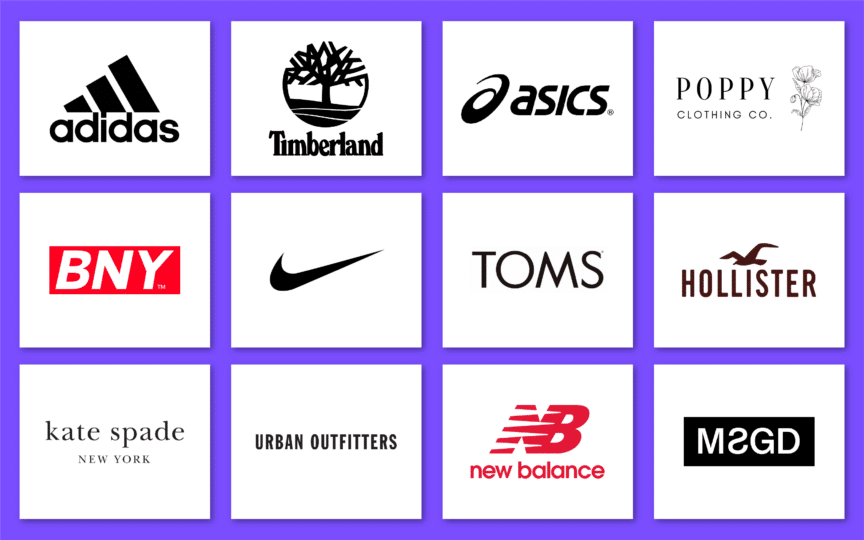 Companies looking for clothing brand ambassadors
If you're wondering what kind of companies look for clothing brand ambassadors, the answer is "all kinds!" There are plenty of "fast fashion" companies who rely on ambassadors and influencers to draw attention to their products. However, you can find sustainable and luxury brands too.
Most companies today are looking for a way to get customers interested in their products, without relying on traditional promotion. A brand ambassador program gives companies an opportunity to build trust and stronger relationships with their audience.
Not every company has its own dedicated "ambassador program", but some organizations regularly post on social media asking for people to represent their brands.
Here are some well-known companies currently looking for ambassadors:
As mentioned above, it's also worth reaching out to some of the companies you like directly. Some organizations only share information about their affiliate programs online. However, if you reach out to a member of the team with your information, they may be able to guide you.
It's also a good idea to keep an eye out for up and coming brands who need help improving their online presence. Many smaller companies start out working with influencers and ambassadors to improve their brand reach and awareness.
Should you become a clothing brand ambassador?
Becoming a clothing brand ambassador can be an exciting and lucrative career choice. It's a chance to support your favorite brands, and build some incredible marketing and sales skills along the way.
With the right brand partnership, you can gain early access to new products, showcase your knowledge of the fashion industry, and create engaging content for a huge range of customers. The more you build your presence online, the more opportunities you'll discover.
Some potential brand ambassadors can even go on to become full lifestyle influencers, or the face of an entire company. The key to success is making sure you connect with your target audience.
Share your real-life personal experiences, strengthen your reputation as a credible thought leader, and create consistent content. If you do all of those things, you can thrive as a brand ambassador, and make a decent income too.
Fabrik: A branding agency for our times.