Effective marketing is built on the customers' opinions. Brands that ignore the public's approval and buy-in struggle to increase sales or scale their operations.
Today, we have access to a lot of options when it comes to collecting useful data from customers and the public.
Thales Group, a leading In-Flight Entertainment Solutions, improved customer experience (CX) by collecting customer feedback via surveys.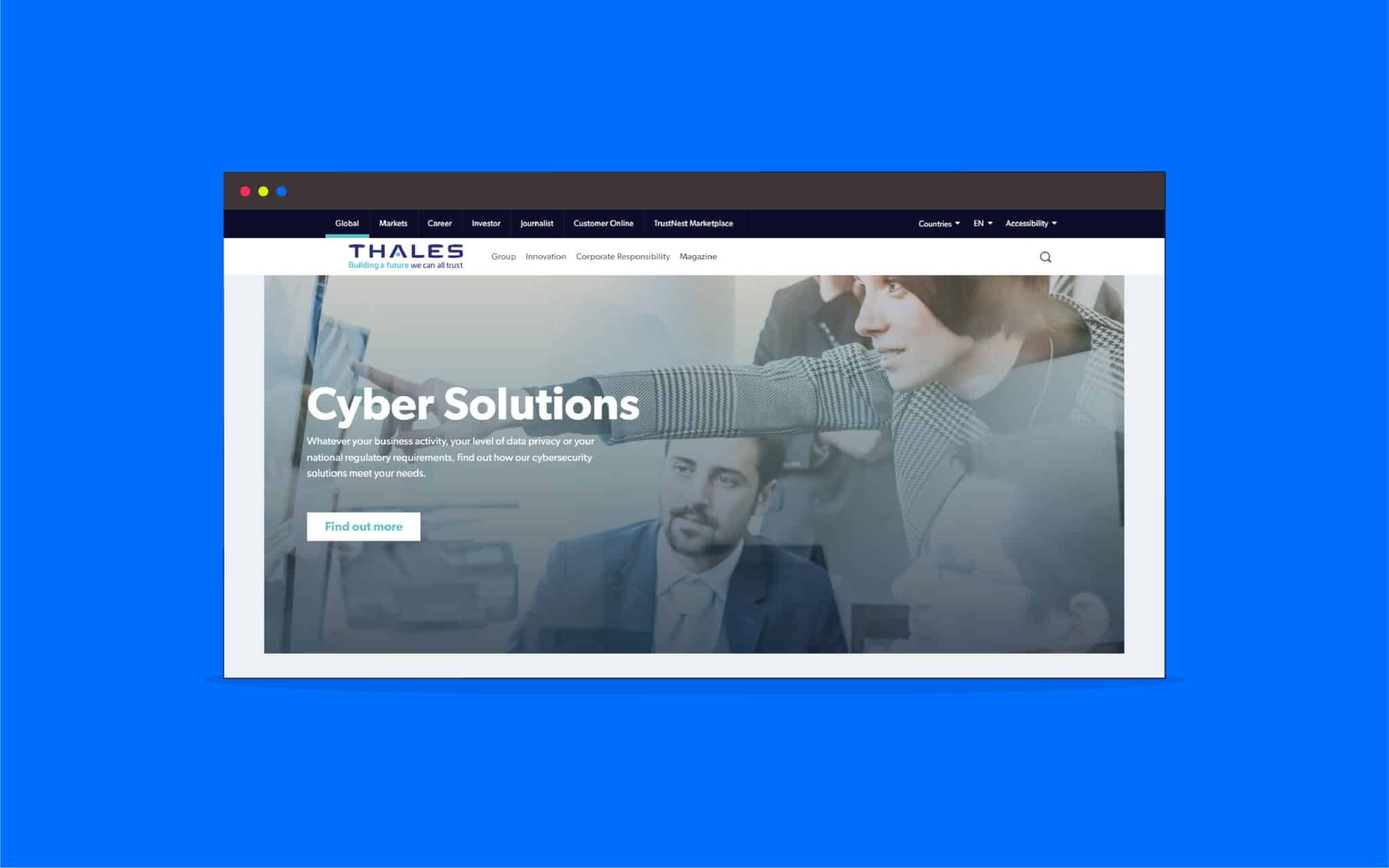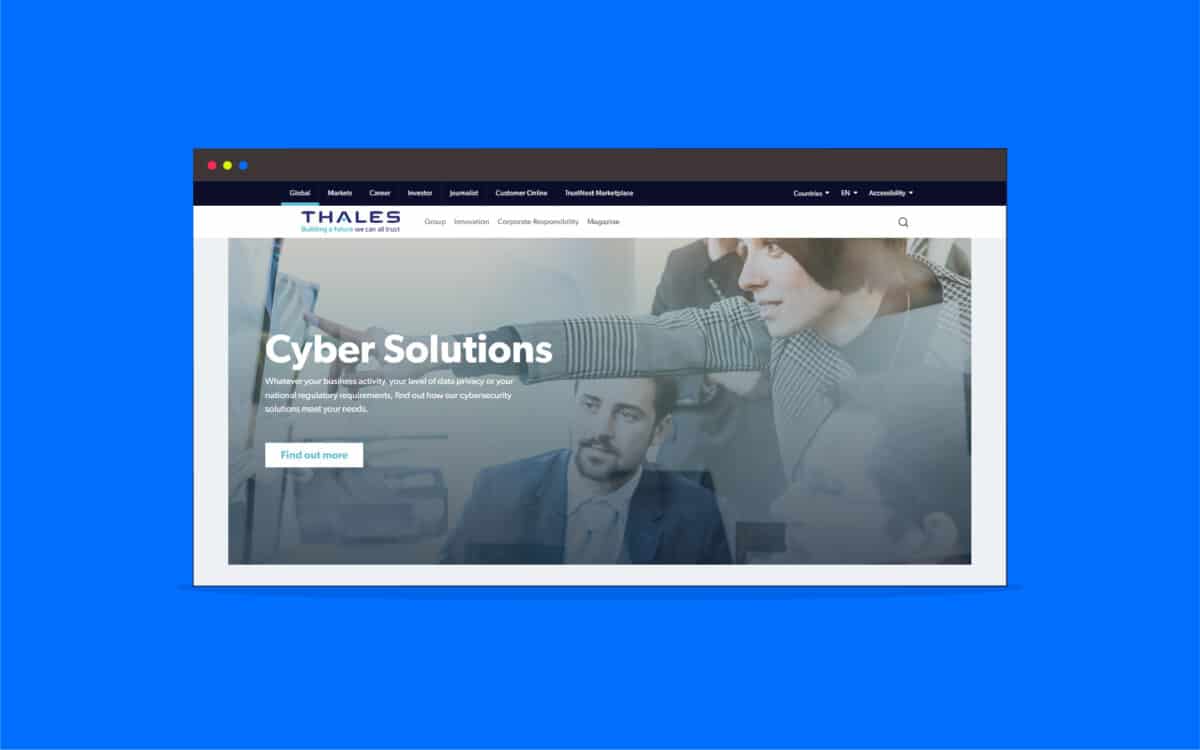 Surveys work. You may choose to set up a complex survey system that lets you gauge behavioral data or keep it simple with your target audience.
No matter your approach, surveys are essential for business growth and customer service.
If you want to have an edge over your competition, you need to leverage the power of surveys in your campaign.
What is survey marketing?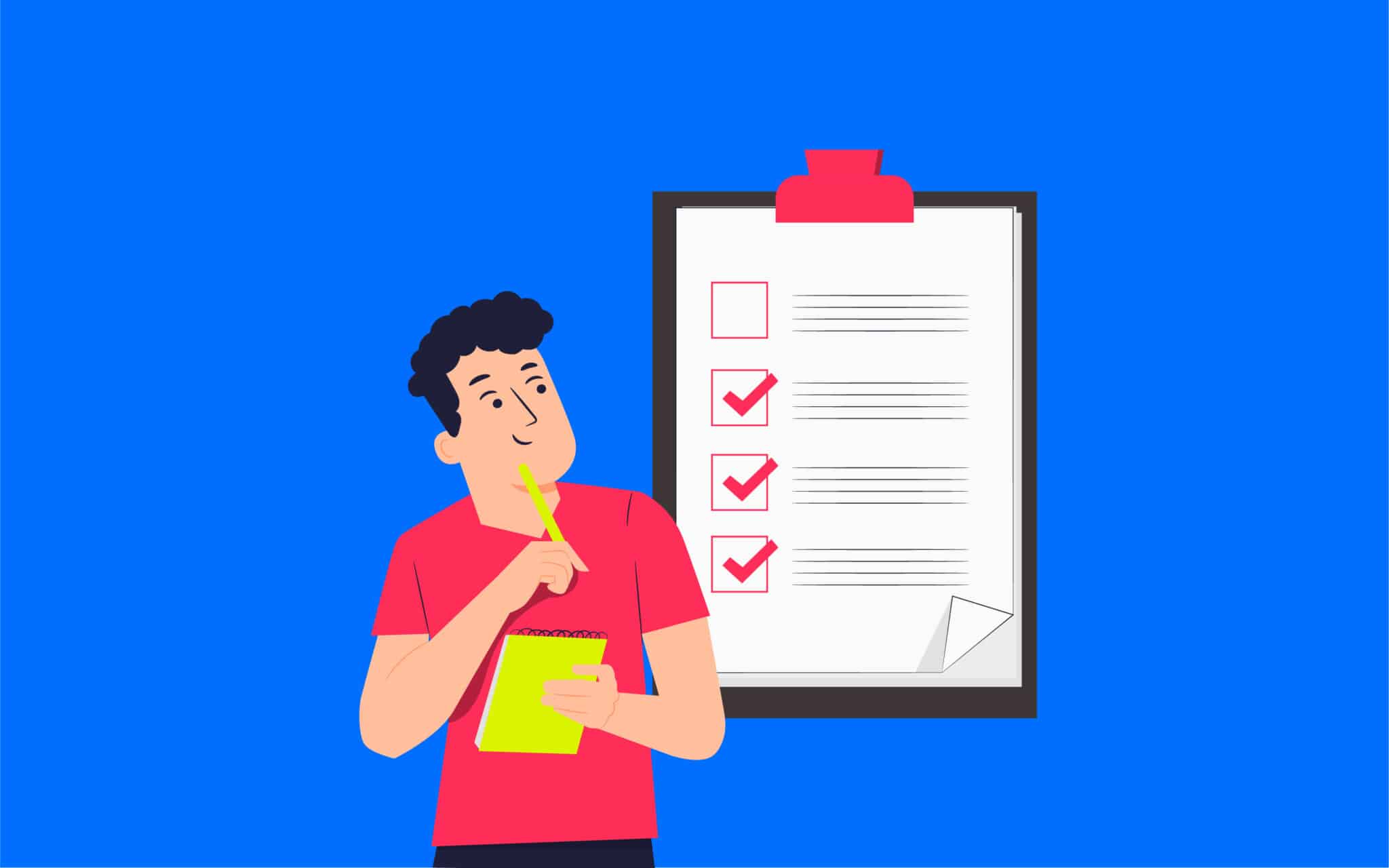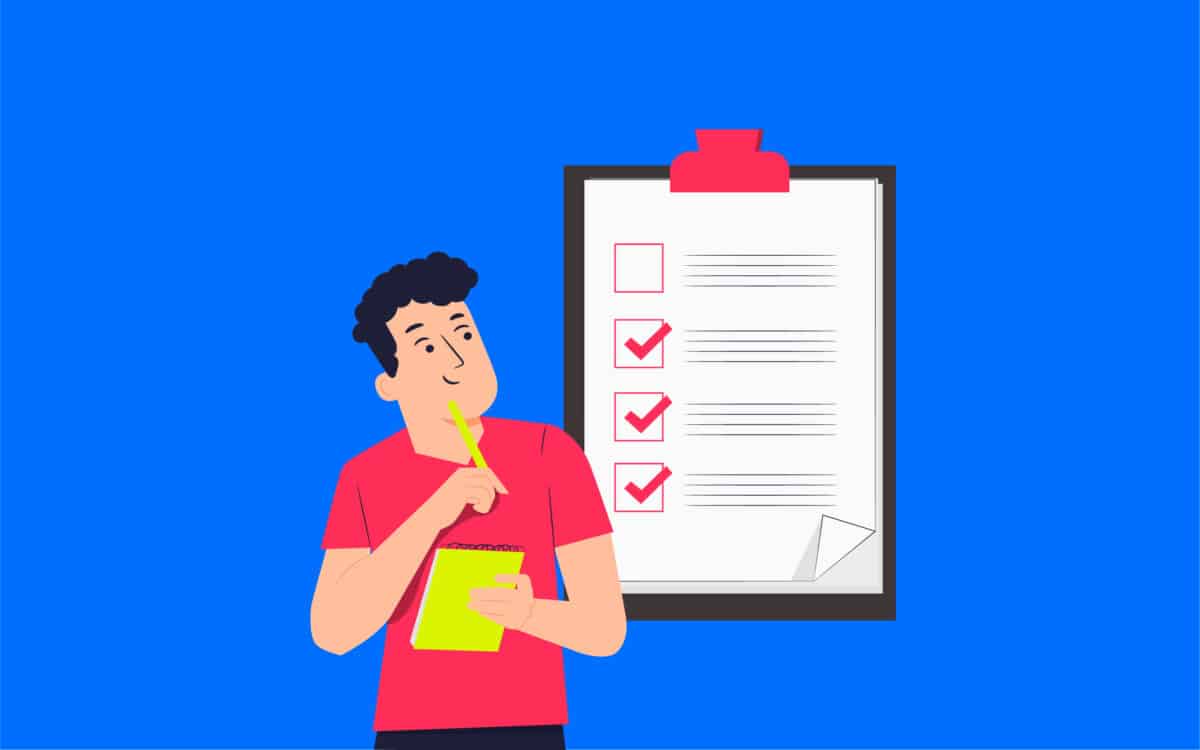 Survey marketing is a qualitative research method that brands use to gather useful data from a customer or group. It provides comprehensive insights and aids strategic decisions, allowing organizations to better understand customer behavior and satisfaction.
5 Benefits of survey marketing for your brand
Why should you spend time developing survey questionnaires for your business? What are the main benefits?
1. Generate targeted leads with surveys
Using surveys to generate leads can be a compelling marketing tactic. This type is often regarded as a lead generation survey.
It could be as simple as a pop-up that nudges your website visitors to choose an option before filling out a simple web form.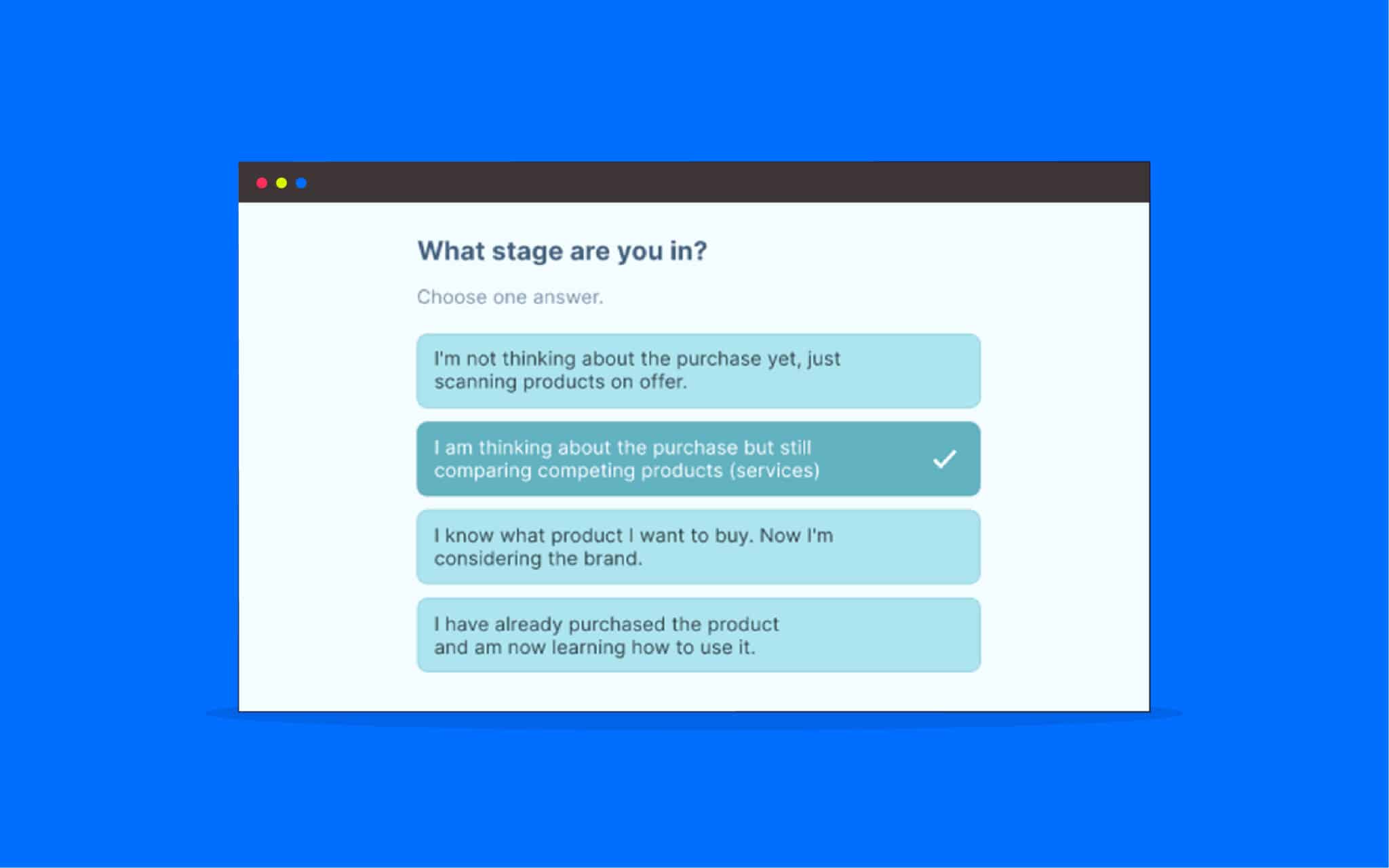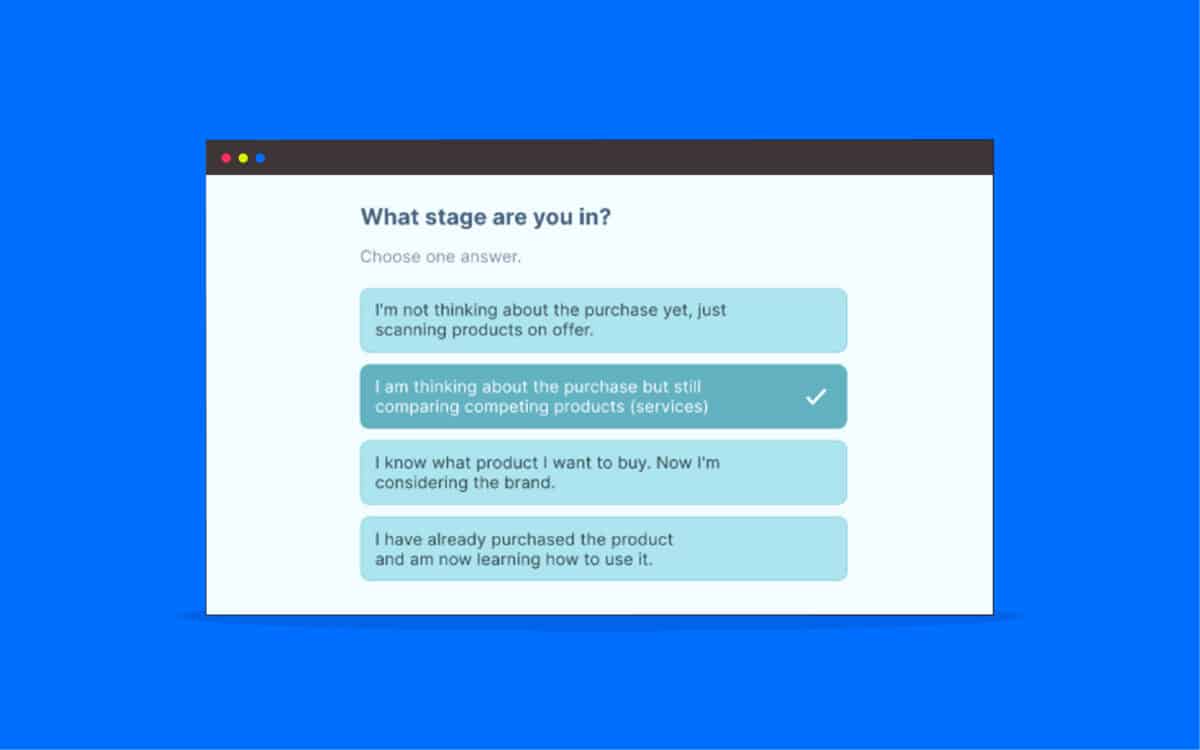 They can convert prospects who have previously visited your website but aren't yet ready to buy.
They can also help you build authority and increase revenue. And they're easy to use.
You can use surveys to generate leads in several ways:
They help you gather information about your prospects. You can give them incentives by including salary information or job satisfaction questions.
You can use these data to develop a sales strategy. For example, you can create infographics or reports based on the results.
In addition, surveys can help you engage warm leads and turn them into customers.
Use surveys to collect information about your potential customers at every stage of the customer journey. Get some templates here.
2. Build your brand identity with surveys
Surveys are a great way to gauge the awareness of your brand.
By gathering feedback from your customers, you can make improvements to your brand trust.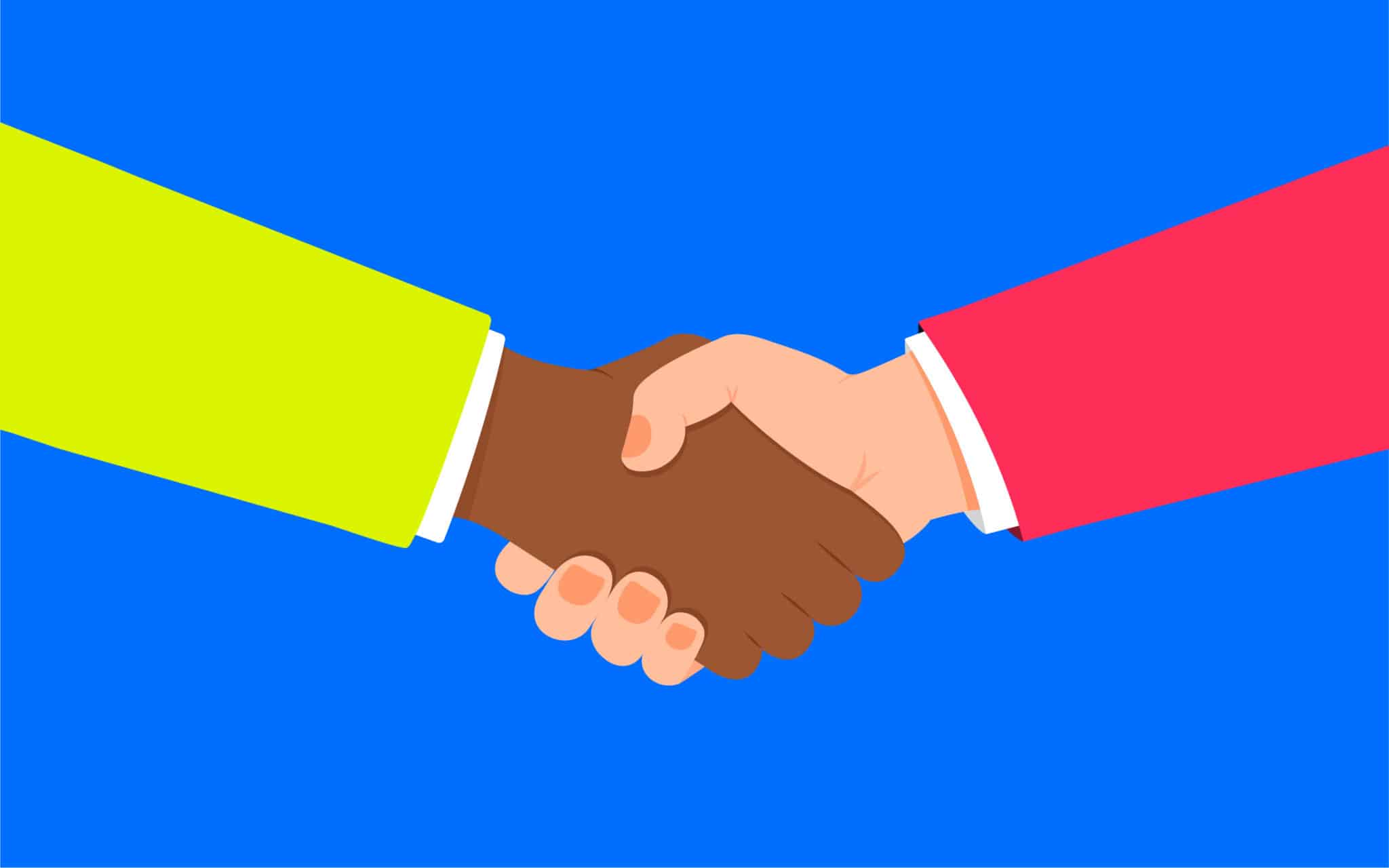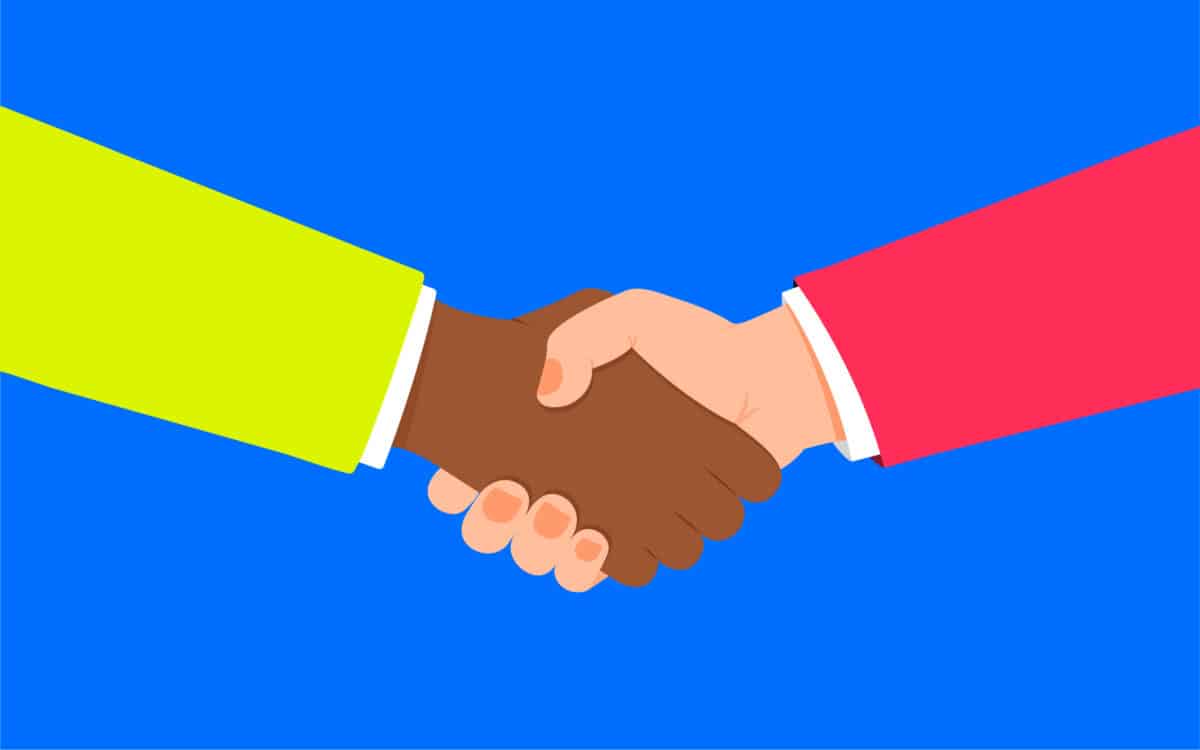 Surveys can also help you improve customer service.By using online surveys, you can ask your customers to rate different aspects of your business.
By analyzing the results, you can compare your brand with your competitors.
In addition to creating and enhancing an identity for your company, brand surveys can help you build customer relationships and sales.
They can even help you raise money for charity (if that excites you). Regardless, of your business's size, a brand identity survey should be conducted regularly.
You can choose to conduct 1 to 5 surveys every year, or every few years depending on your needs.
Pro tip: To get the most out of your brand surveys, target survey respondents who already have some knowledge of your brand.
3. Engage your customers through surveys
Surveys are a great way to gather consumer feedback, especially if they're sent at intervals to give your customers a chance to review the results.
Having this kind of information allows you to determine where improvements can be made.
"Create engaging and personalized surveys by changing questions that adjust to people's answers," according to CheckMarket.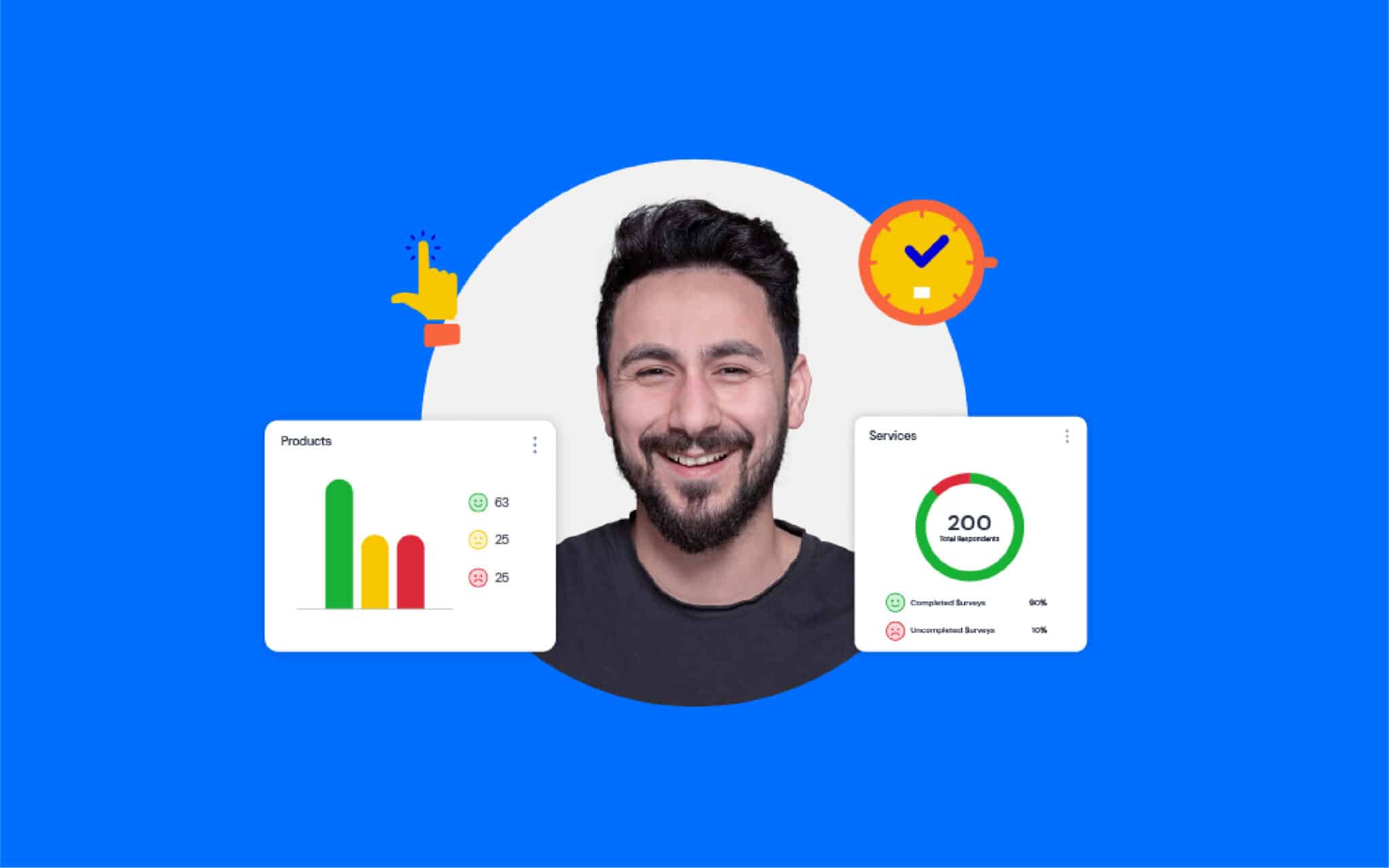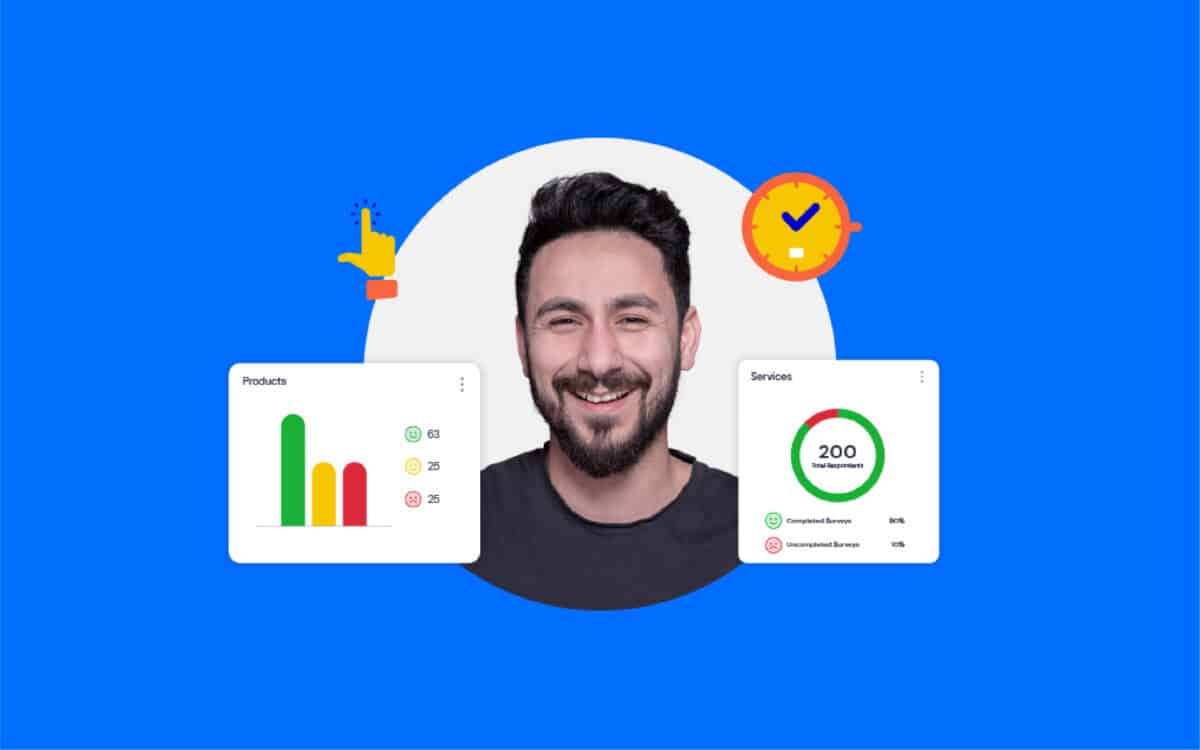 Another important part of this process is communicating with your respondents (i.e., customers).
You should explain what improvements you're making and thank them for their feedback.
It is crucial to send surveys at the right time. Respondents will be more likely to respond to your survey if they receive it at the right time.
You may send it within 24 hours after the customer has made a purchase or used your service. Make sure to test your survey before distributing it to your customers.
Use proper wording and question format. This is crucial!
Using surveys is an excellent way to extract meaningful information from your customers and make your communications more effective.
Engaged customers are more likely to stick around and spread the word about your brand. Always keep that in mind.
4. Surveys provide market insights
Effective surveys are great for generating market insights because they can gather demographic, psychographic, and product information.
In addition, they can help you understand what problems your target market is facing and determine whether your product can help them.
They can also help you determine whether your product positioning strategy needs to be tweaked.
Surveys can also be used to understand customer behavior and purchase intentions.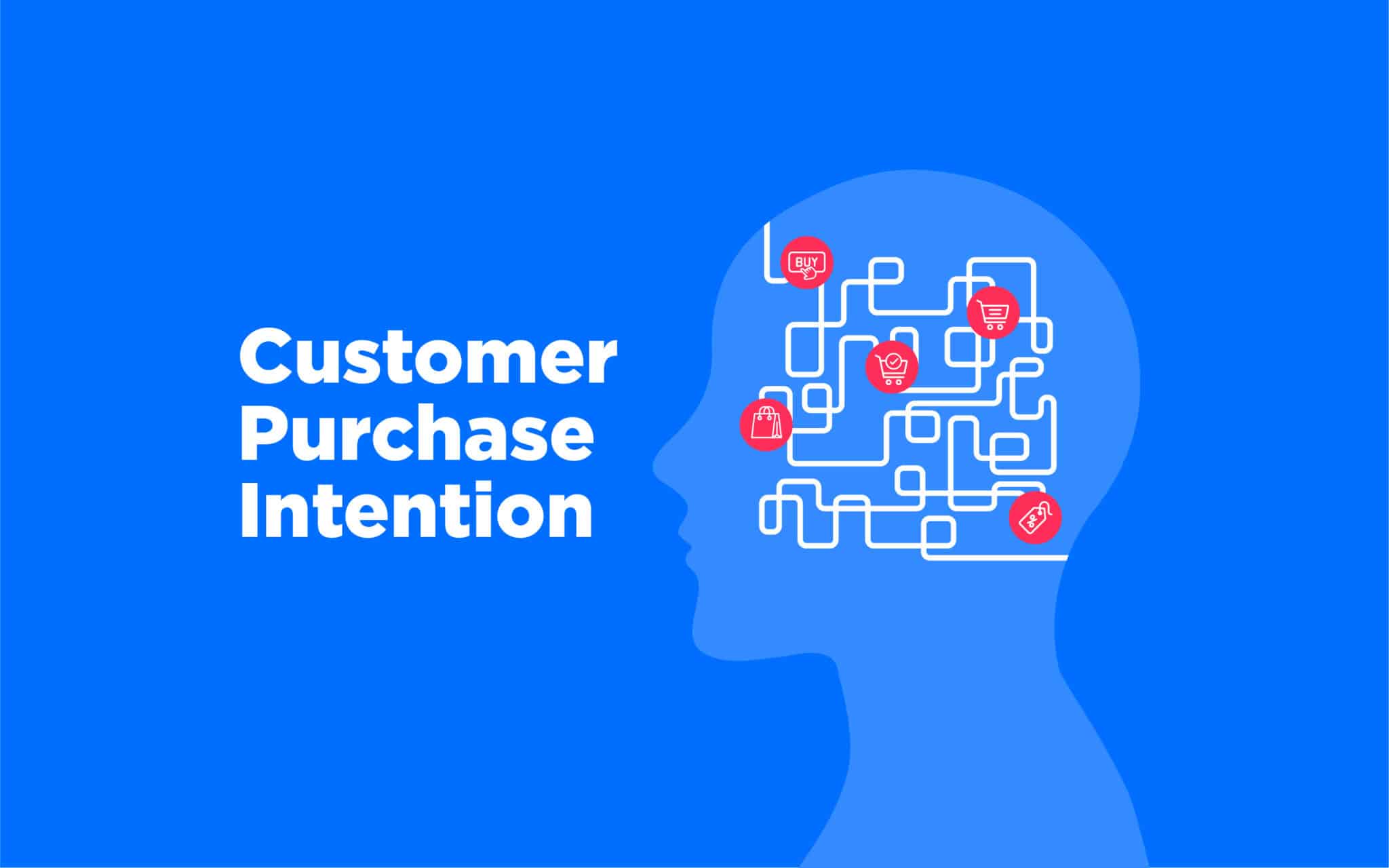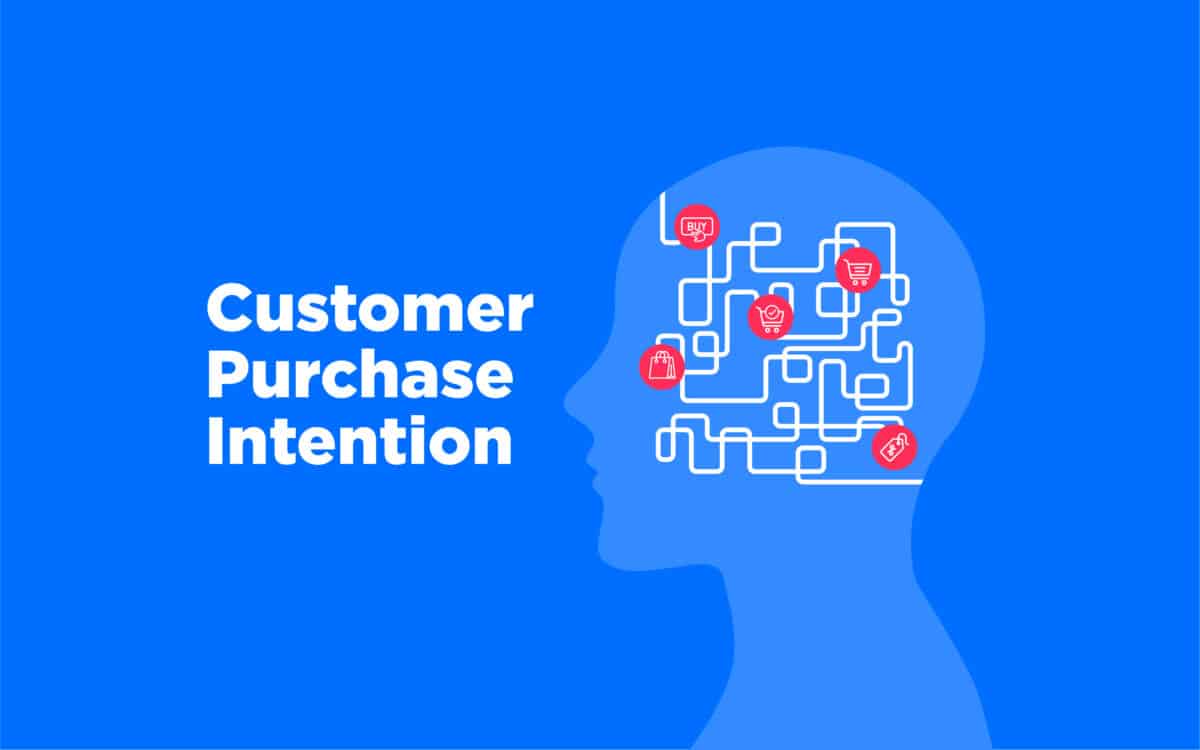 For example, you can ask your respondents whether they would buy your product if you offered it.
Using a survey can also reveal their purchase intent and awareness. This type of information is crucial for determining market share and competitive positioning.
By gathering this information, you can better understand your customer's buying habits and stay ahead of your competitors.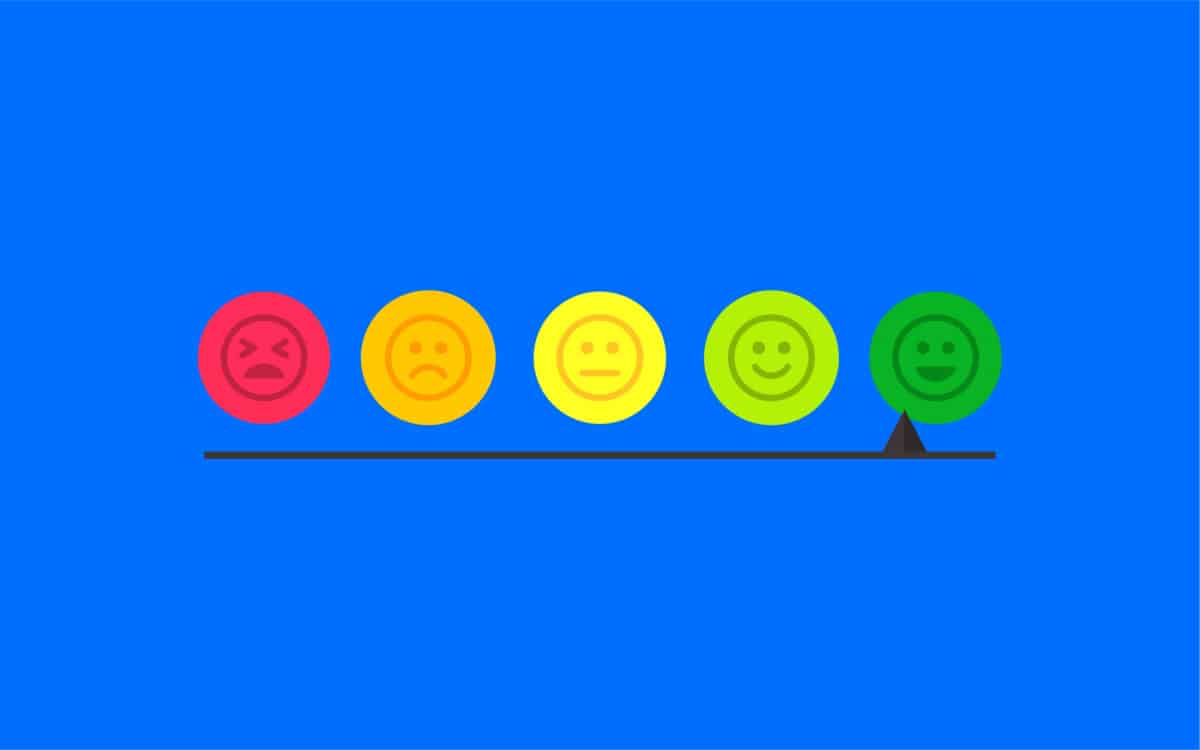 5. Create a product based on consumer feedback
Survey marketing is an effective way to create a new product or service based on consumer feedback.
By creating an online survey, you can gather information from a wide range of consumers and find out what makes a new product or service better.
You can target your surveys to specific segments and target groups,including people who are most likely to buy your products or services.
Surveys are also an effective tool for large organizations. For example, big tech companies regularly conduct surveys to gauge consumer preferences and develop better products.
Other brands that use surveys are McDonald's and LEGO.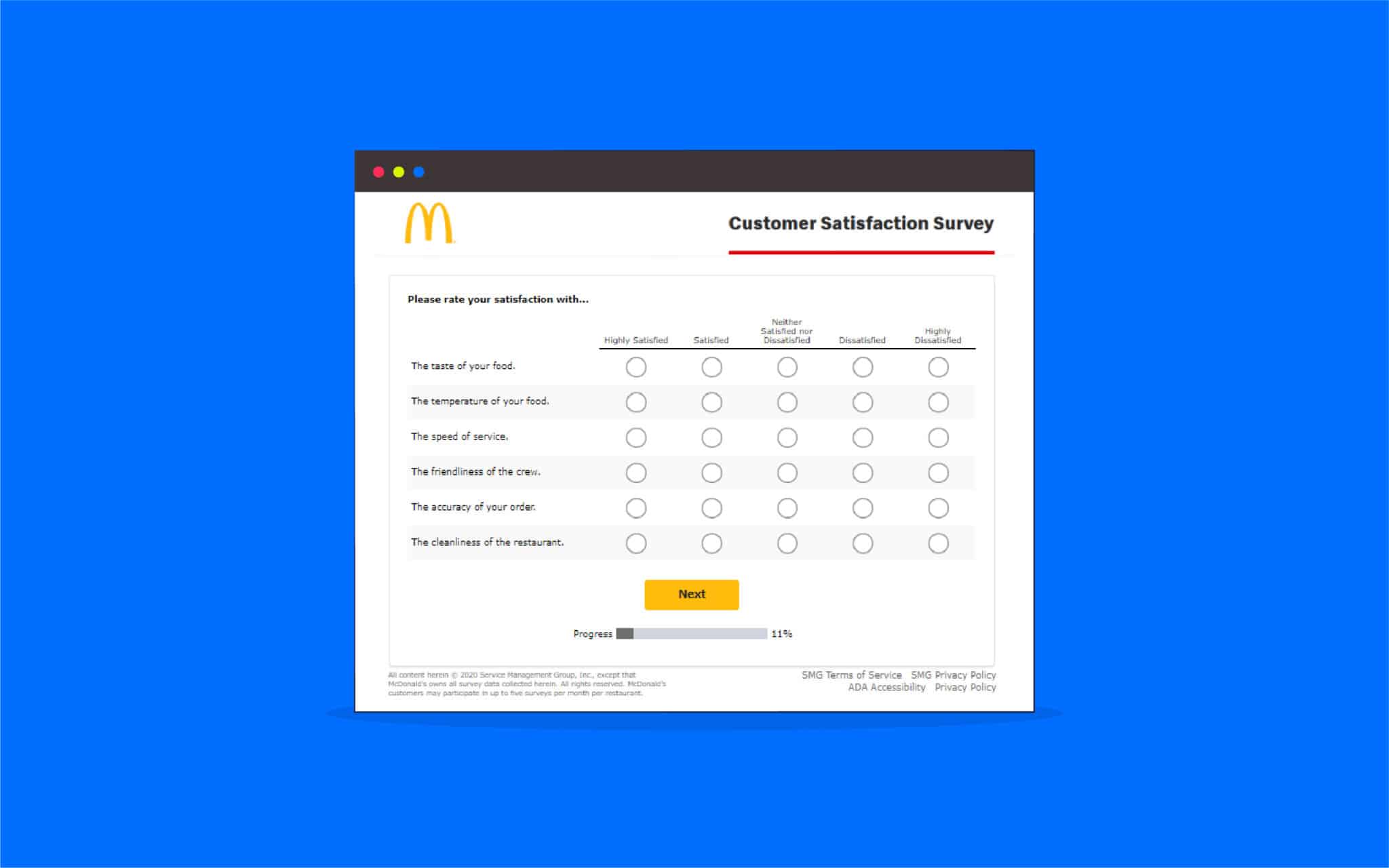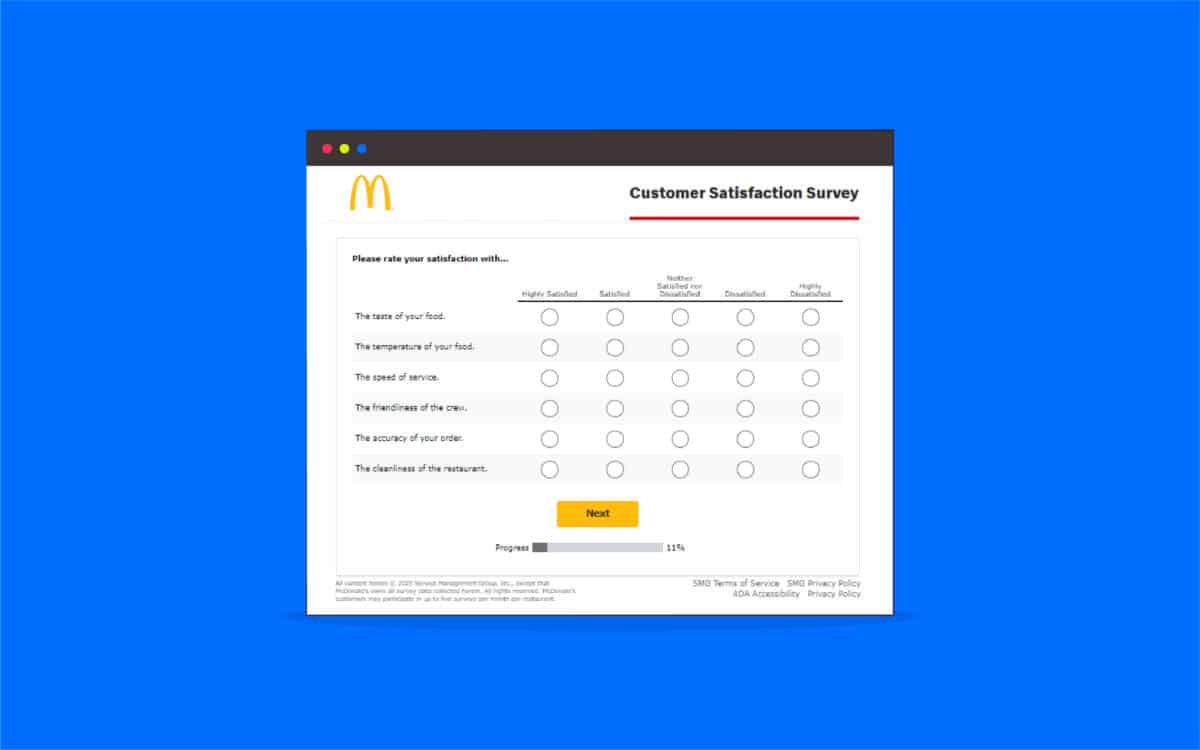 Social media is a great way to collect indirect feedback, since customers may tag the brand directly or share their opinions indirectly with their followers.
These feedback channels can be picked up by social listening tools.
6. Improve customer service by monitoring customer satisfaction
Yes, you can improve overall customer experience through your surveys.
A survey conducted by SuperOffice shows that 46% of businesses are prioritizing customer experience in the next 5 years. Are you?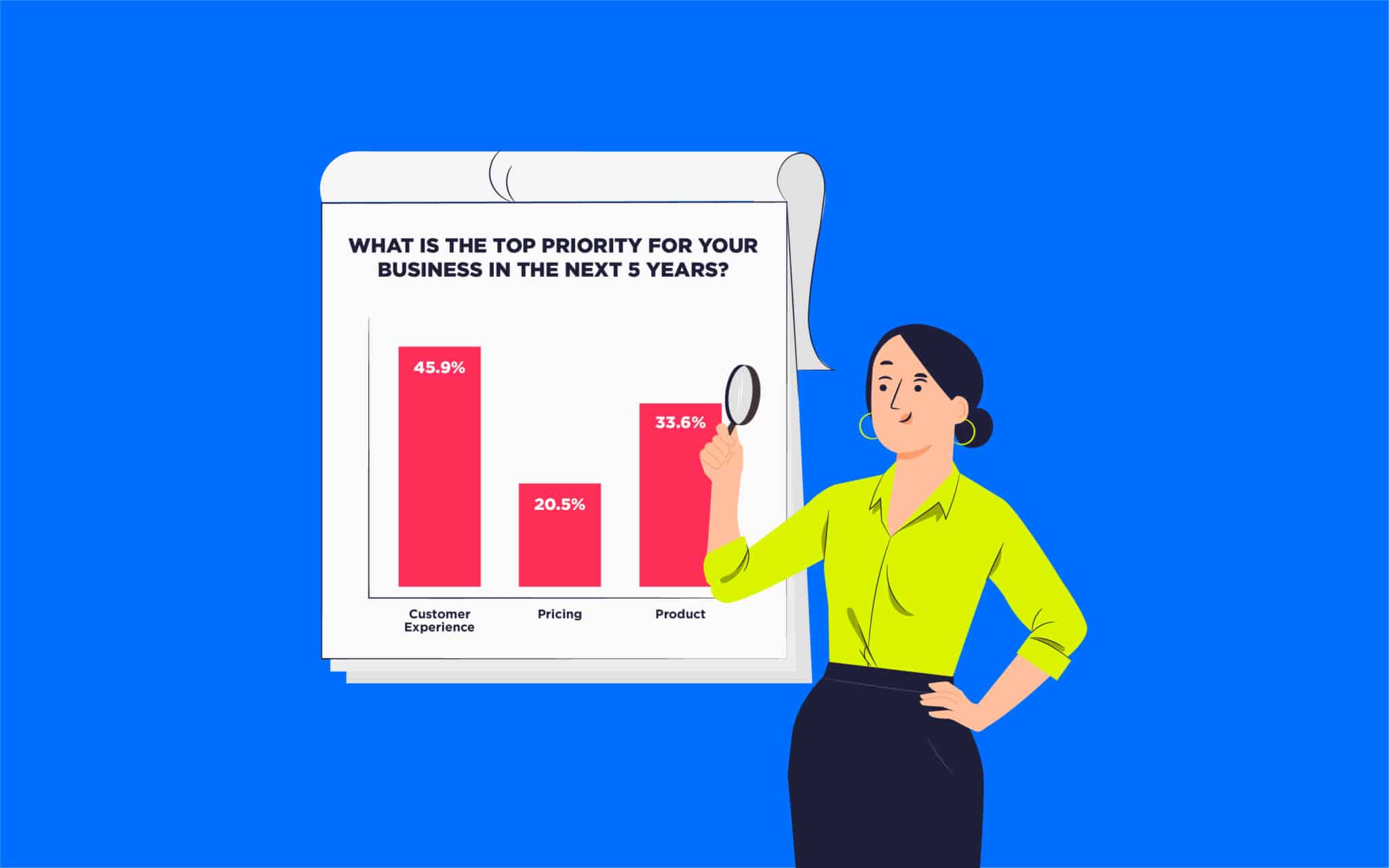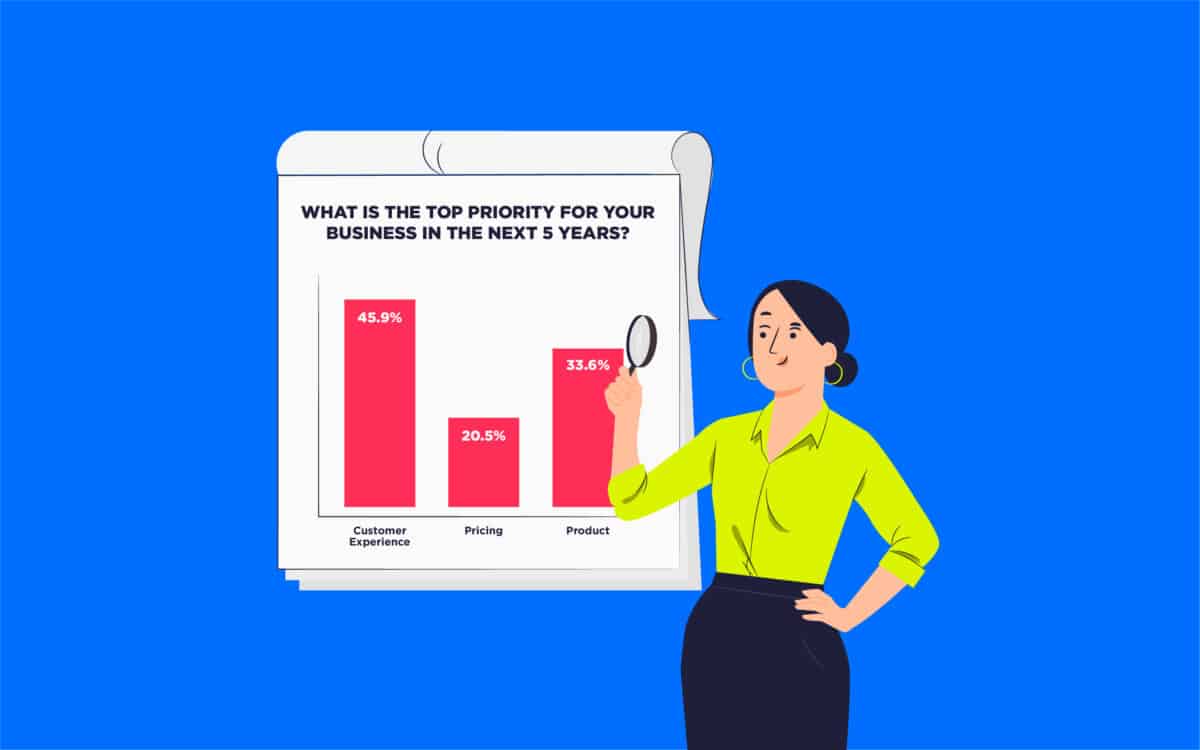 By gathering data from survey responses, you can learn which aspects of your website, product, and support services are causing customers to be unhappy.
Once you have collected this information, you can develop a strategy to improve customer satisfaction.
Surveys can be placed at strategic interaction points, such as during checkout, on product pages, and more.
For more targeted surveys, you can use advanced tools such as Qualaroo, which can target respondents based on exit intent, position on the page, and more.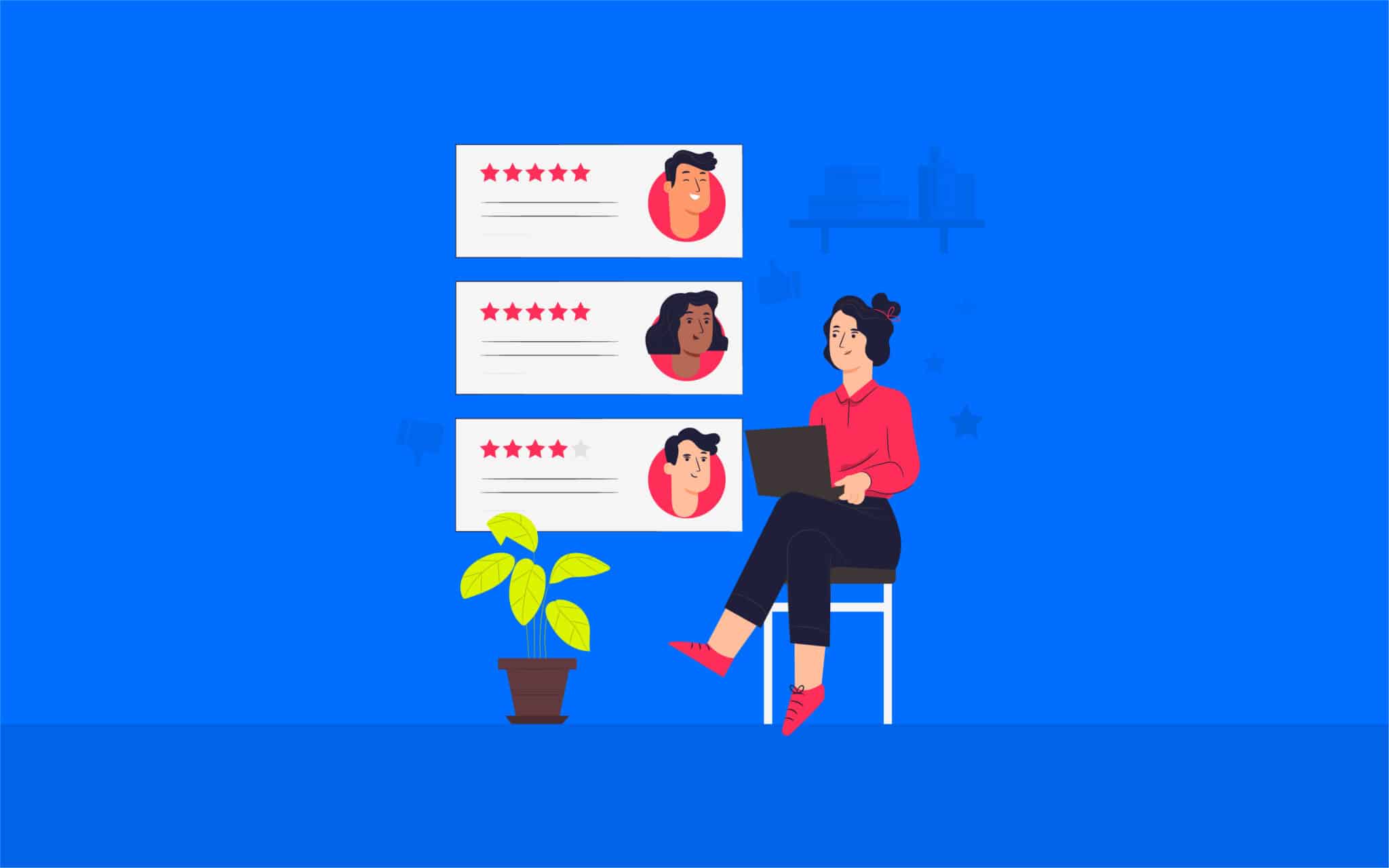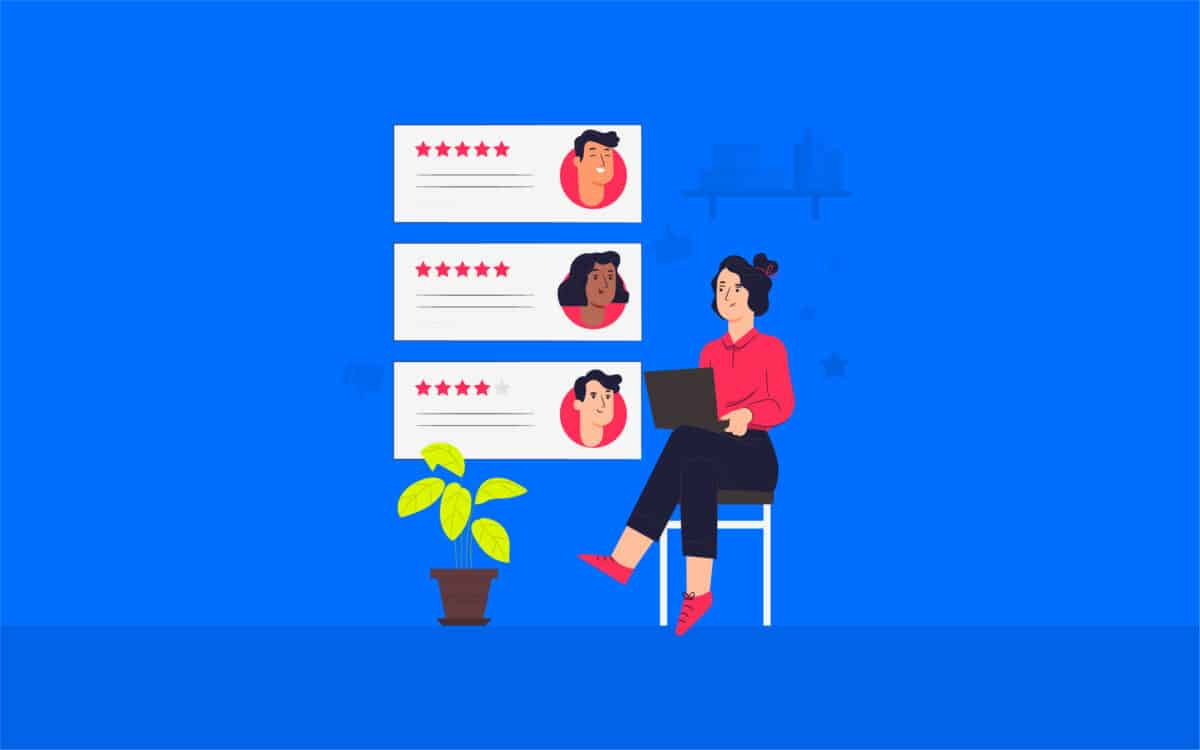 How to develop a survey plan to improve your marketing strategy (5 steps)
While survey marketing can be revolutionary for your business, you need a solid plan to execute it. Here are 5 easy steps to take:
Step #1. Define the problem
Identifying the problems to be solved should be the first step in developing a survey plan.
The goal is to understand the problems and their causes in detail and to formulate hypotheses to help you come up with solutions.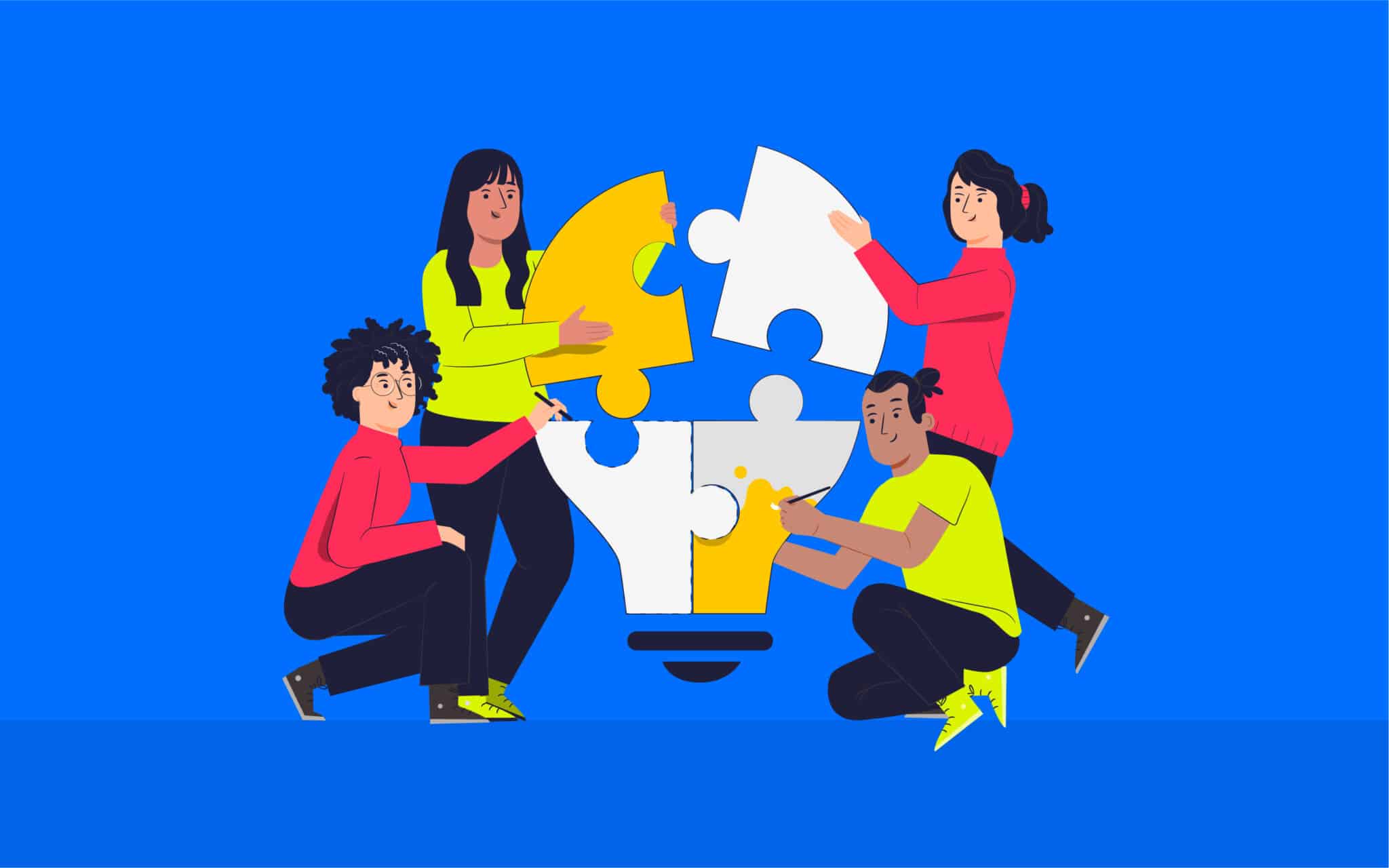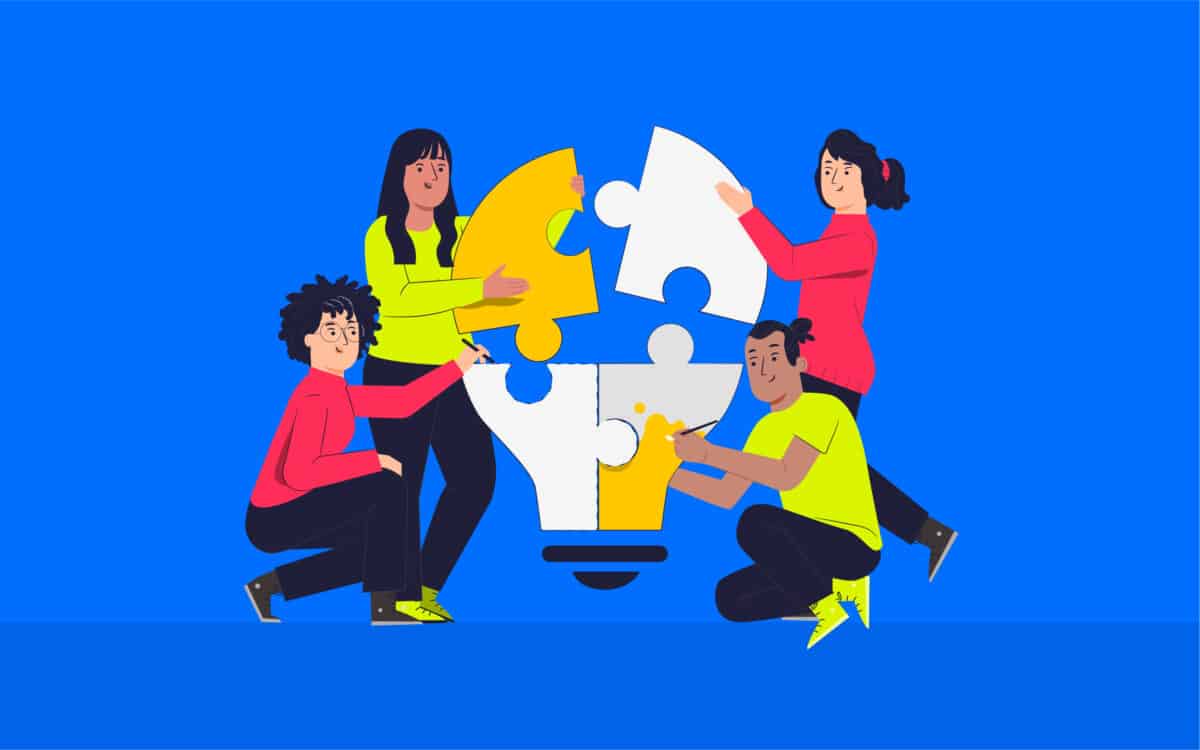 You may choose to use secondary research or primary research, depending on the problem.
The objective of a marketing survey should be well-defined. It should include the type of response that you are looking for.
For instance, if you are looking to gauge customer satisfaction with a particular product or service, you need to ask consumers.
Otherwise, you will only get inconclusive results and a poor return on investment.
Step #2. Establish research objectives
Setting your research objectives is an essential first step to creating a successful survey plan.
Your research should be focused on higher-level business goals, such as brand awareness or competitor analysis.
The goals and objectives of your survey will determine the questions you ask.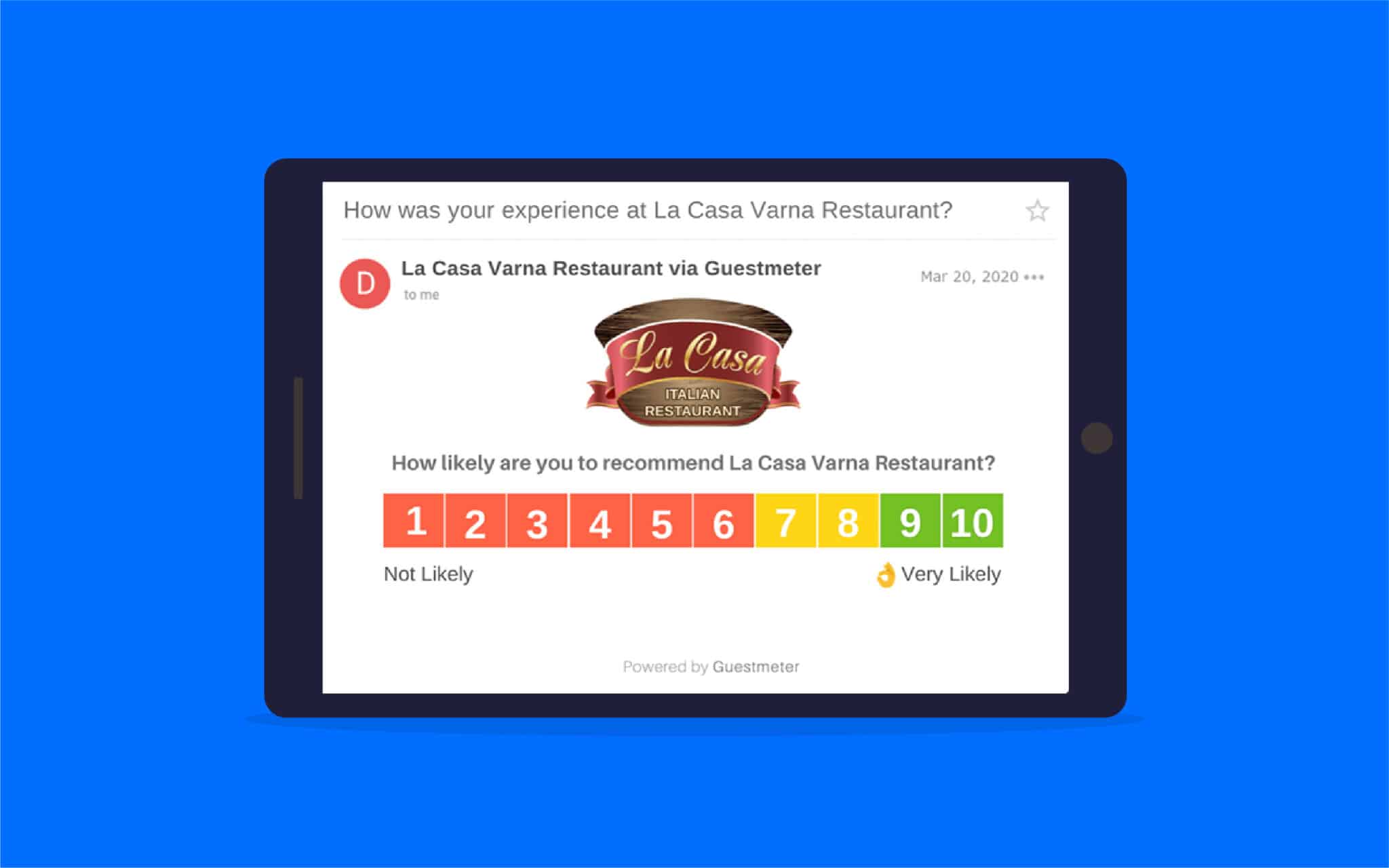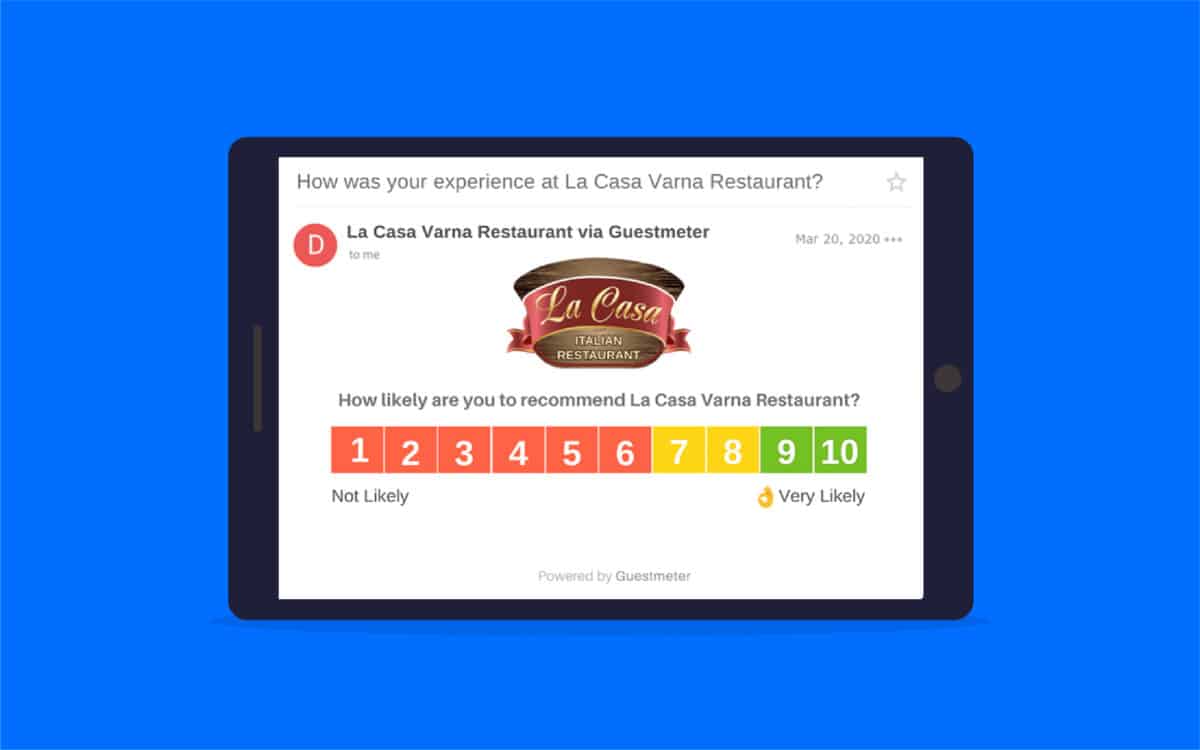 You should also carefully select your target audience, whether that is a geographic region, demographic group, or some other group.
Step #3. Target the right audience
These are some of the vital questions you need to answer when targeting an audience for your survey campaign:
Who is your target audience?
What are their preferences and pain points?
How do they react to your products or services?
Are they willing to spend money on them?
These are the questions you must ask if you want your survey to deliver results at the end of the day.
A well-designed survey is a key component of any marketing strategy.
It can help you improve your strategy by identifying your target audience and tailoring your survey questions and promotional methods to their needs.
A well-developed survey plan can help you determine where and when to reach your audience, thereby increasing your response rate.
Step #4. Decide on your margin of error
One of the first steps in developing a survey plan to improve your marketing campaign is deciding on the margin of error for your survey.
This graph shows one standard deviation from the mean — a simple way to determine the precision of your survey results by plugging the values into the calculator.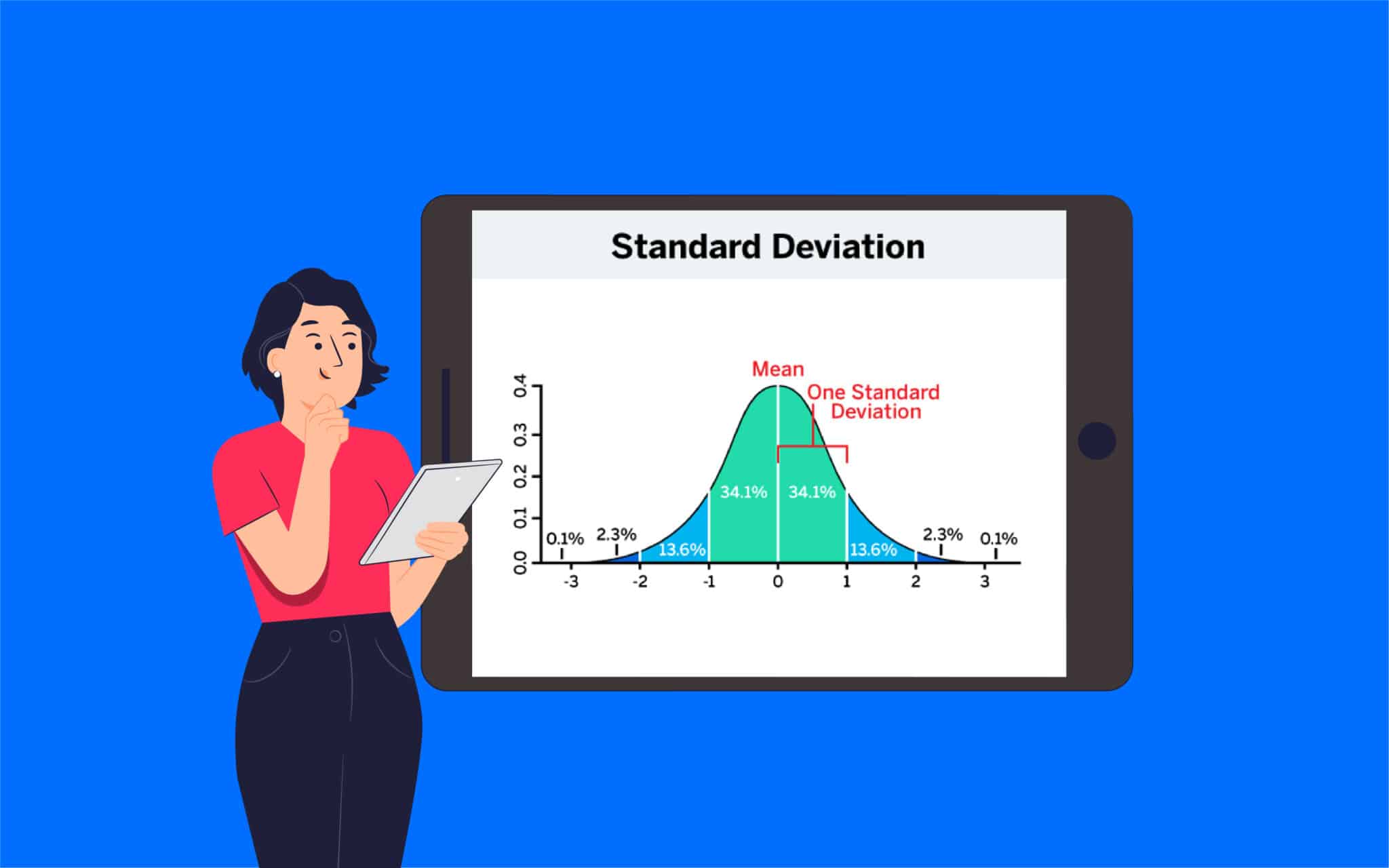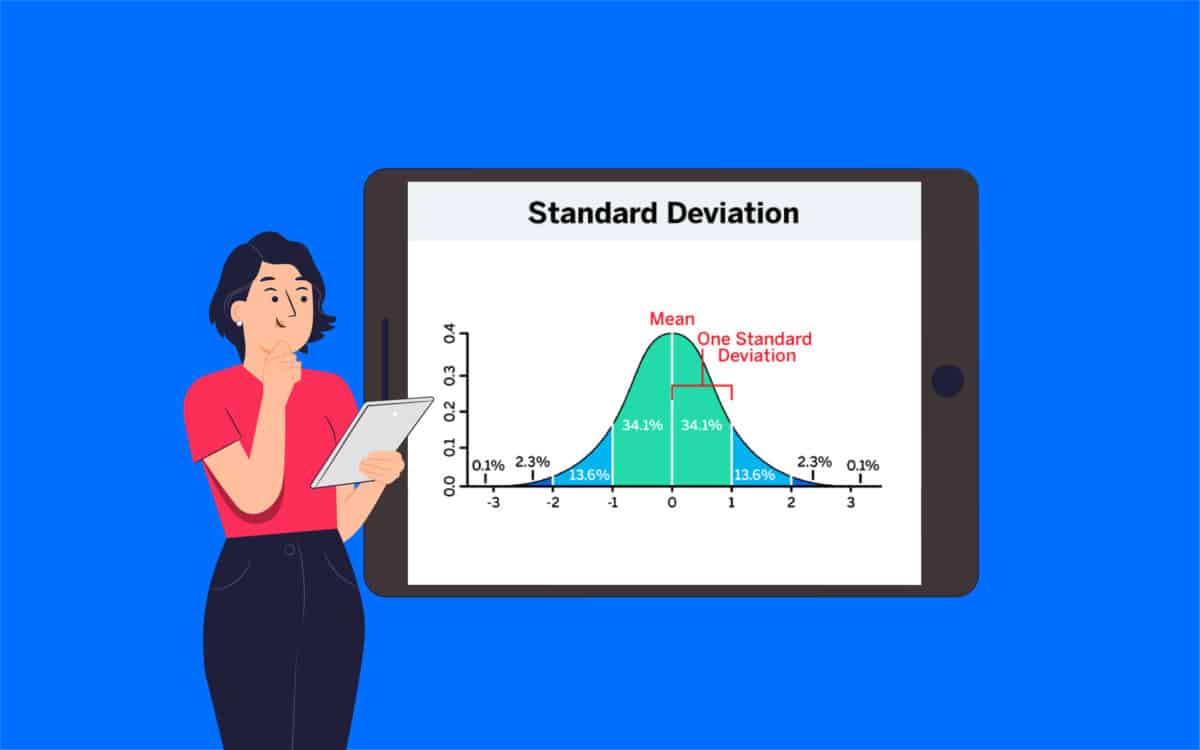 This will help you determine how representative your survey is of the population in question.
For example, if you want to survey to determine the likelihood of buying a certain product, a margin of error of 2% is an acceptable value. To reduce this margin, increase the sample size.
You can use the margin of error calculator to estimate the error. The margin of error represents the range of values around the mean of your sample.
A smaller margin of error means that values are clustered around the mean, while a large margin of error means that they are spread out across a range.
Step #5. Use the right tools to start collecting data
By conducting customer surveys, businesses can better shape their products and services based on what their customers have to say.
With a variety of survey tools to choose from, it's easy to start collecting data today.
Data collection methods such as forms and questionnaires, interviews, social media monitoring, observation, and focus groups are highly effective today.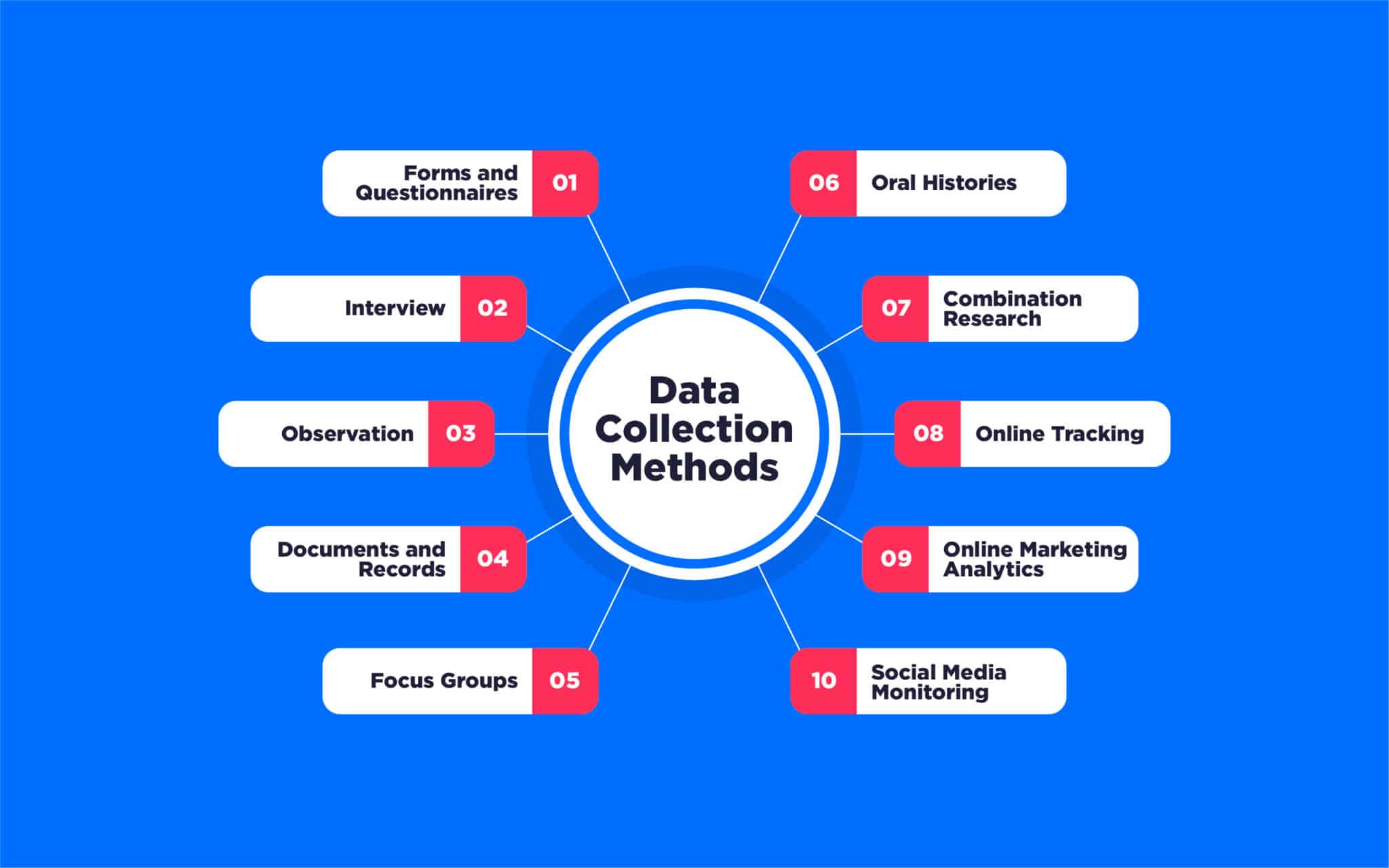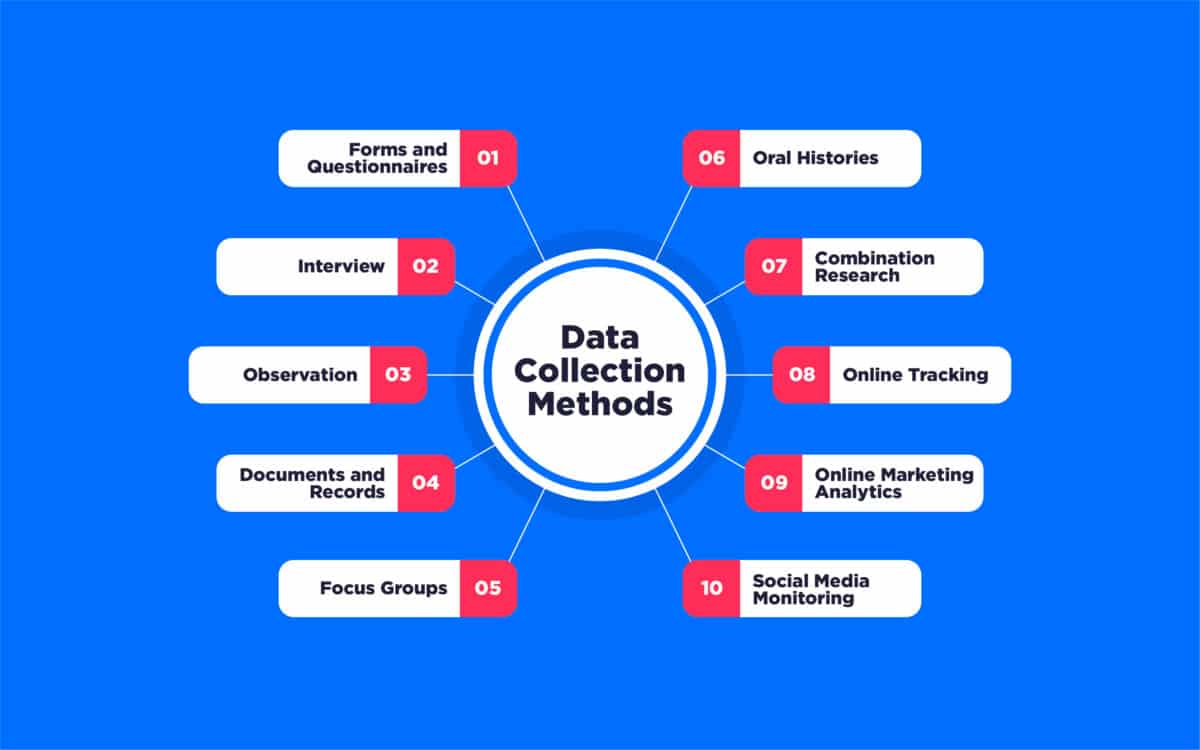 Tools such as Survey Monkey, Qualaroo, and Crazy Egg are popular for a variety of uses, including collecting email addresses, quick polls, and more.
Some of these tools are free to use and include templates and examples of questions.
To gather as much data as possible, you can use survey tools to create an online questionnaire that will allow you to collect a wide range of demographic and psychographic information.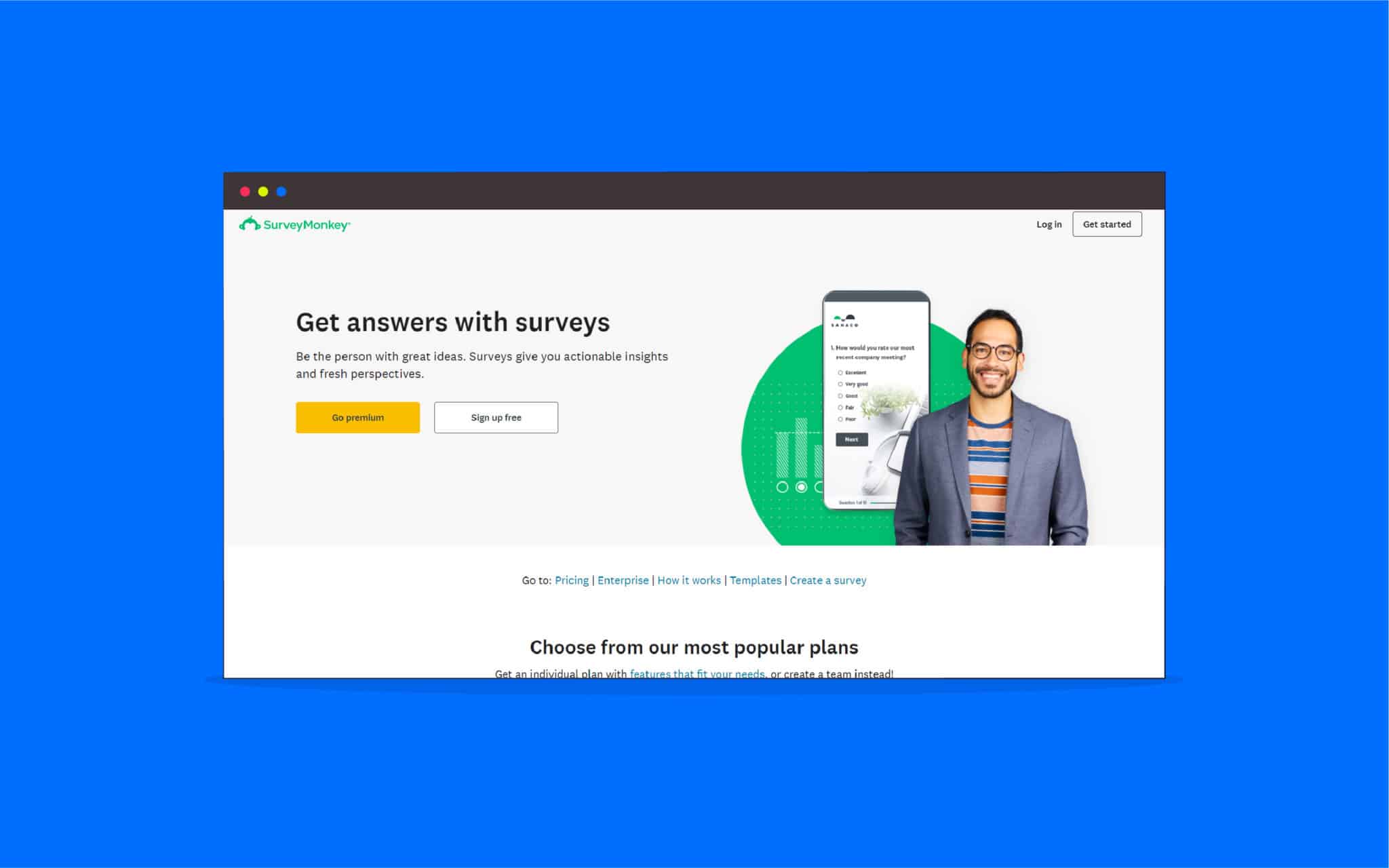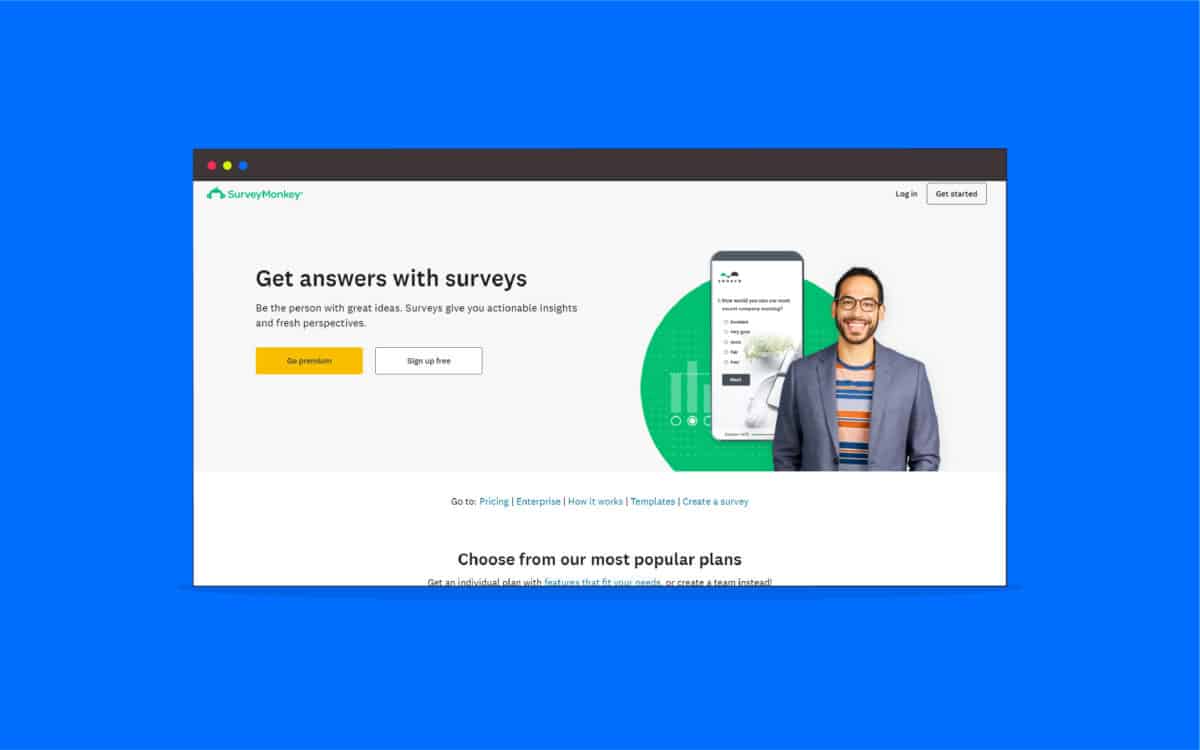 The ROI of survey marketing (is it worth it)?
While it's a bit challenging to attribute marketing ROI to your survey marketing campaigns via social media or other channels, we can look at it holistically based on our investment.
Surveys are powerful growth drivers in both B2B and B2C companies.
To determine your ROI from executing survey marketing campaigns, it's important to understand your input (i.e., your investment).
For example, a company that spent $25,000 on customer surveys and received a lift of 50% in sales in a few months saw a 300% ROI.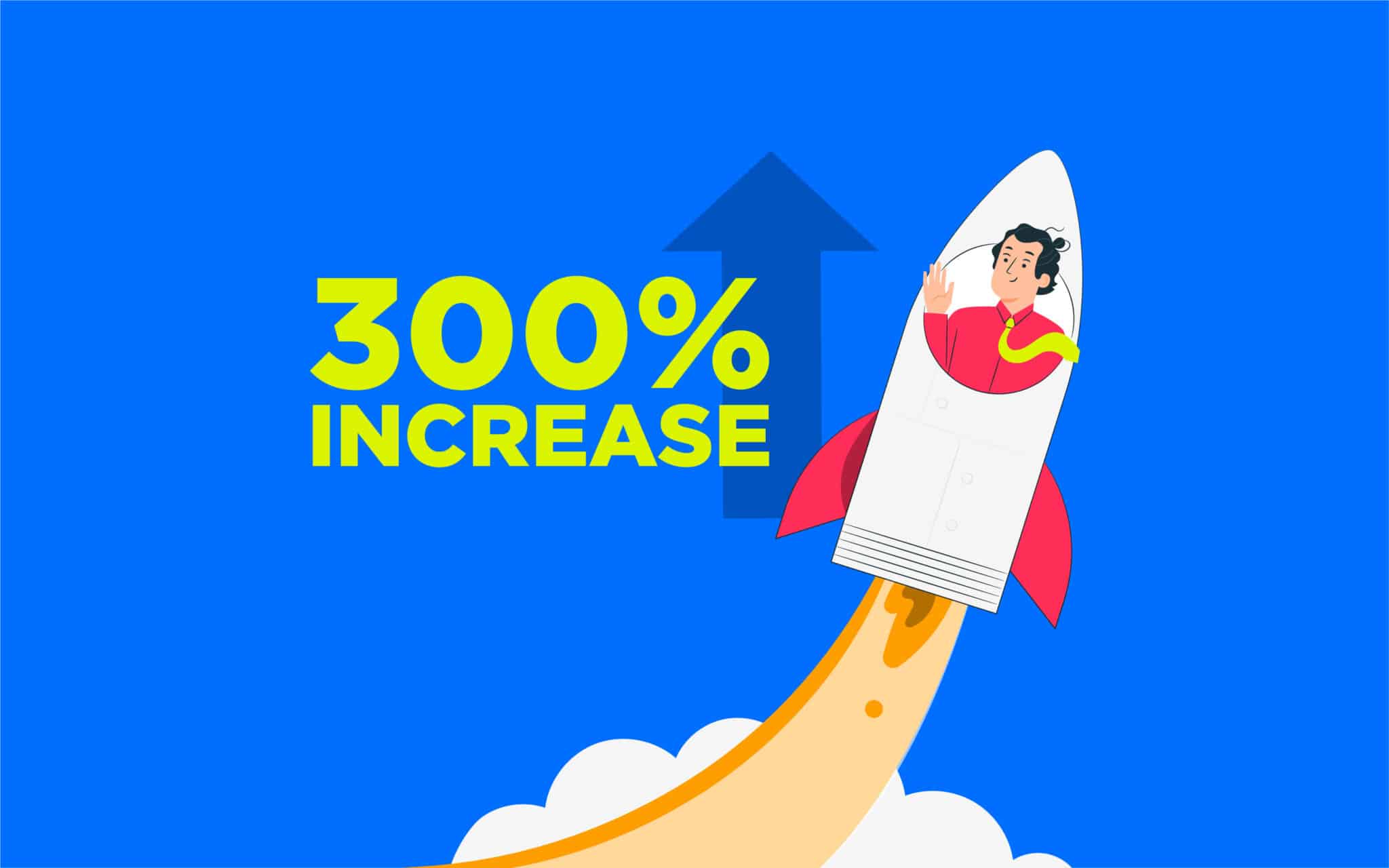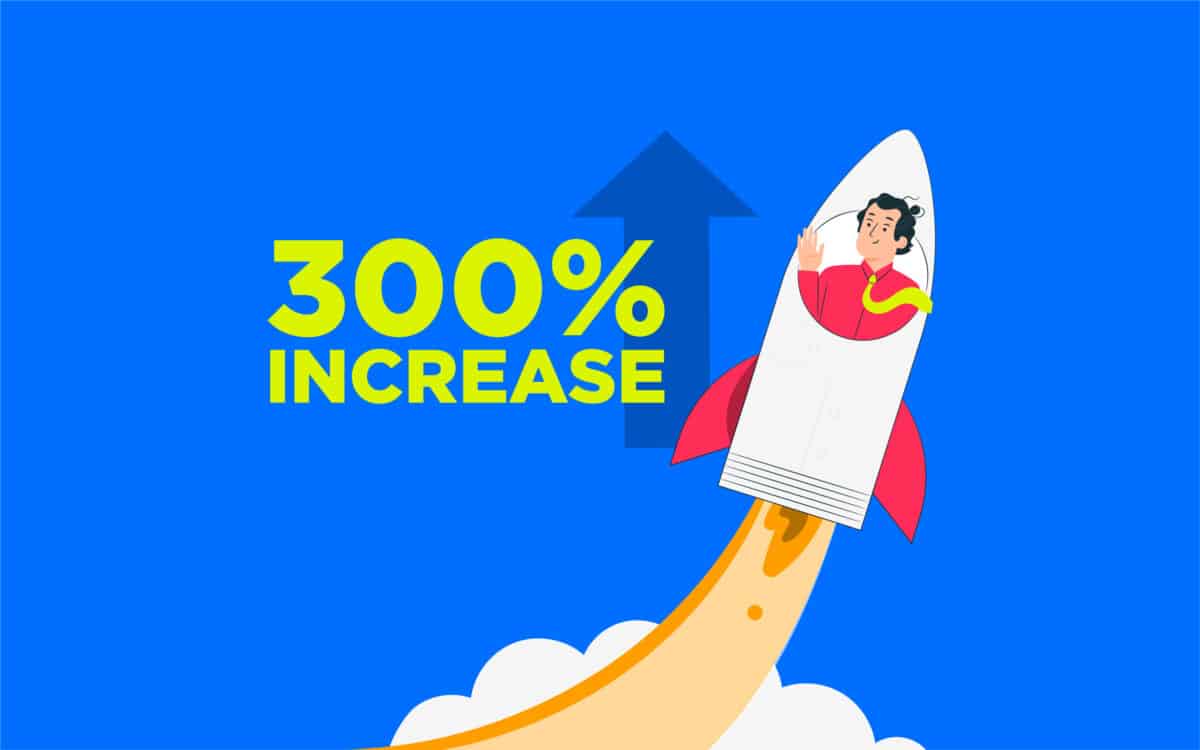 With insights from survey data, the company can make major changes in the sales process, which can lead to increased customer satisfaction.
The ROI of this method is extremely high, and it can be an excellent way to predict future trends.
Note: You can ALWAYS increase the ROI of a customer survey is to follow up with the person (or leads) who completed the survey.
If they have a history of interaction with your business, they are more likely to convert as repeat customers.
What is survey marketing? Conclusion
All in all, surveys can help you reach new customers and build a loyal customer base.
Surveys drive other KPIs (leads, customer satisfaction, sales, sign-ups, etc.) that increase the ROI of a business.
It also shows customers that you care, which may encourage them to make their next purchase.
Yes, you can utilize surveys & quizzes to re-engage old customers and get them back on board.
And, if you have a new product, you can use the feedback to refine it and boost sales.
Fabrik: A branding agency for our times.
Now read these: 
—Definitive guide to sponsorship marketing
—Discover the benefits of referral programs
—What is quiz marketing and how to use it 
—The ups and downs of sponsorship advertising
—Sponsorship vs advertising, what's the difference?
—How does sponsorship marketing work? 
—Endorsement vs sponsorship, the difference
—Top tips to getting corporate sponsorship