How do you start a fitness clothing line? Now could be the perfect time to get started. If you have a passion for apparel and sports, you can create a lucrative business in the fitness apparel landscape. Sports clothing is gaining popularity at a phenomenal speed.
In 2022, the "gym apparel" market was valued at around $210.8 billion. By the time we reach 2027, experts say this industry will be worth a massive $276 billion. It's not just major brands like Nike and Lululemon raking in all the sales.
While there is some tough competition, interest in smaller companies is increasing, mainly when those organizations prioritize concepts like excellent customer service, innovation, and sustainability.
Of course, while there's plenty of opportunity for success in the fitness clothing landscape, building your own athletic clothing line isn't without its challenges. You'll need a clear business plan, a target audience, a compelling brand identity, and a marketing strategy.
Today, we're going to guide you through the process of starting a fitness clothing line from scratch.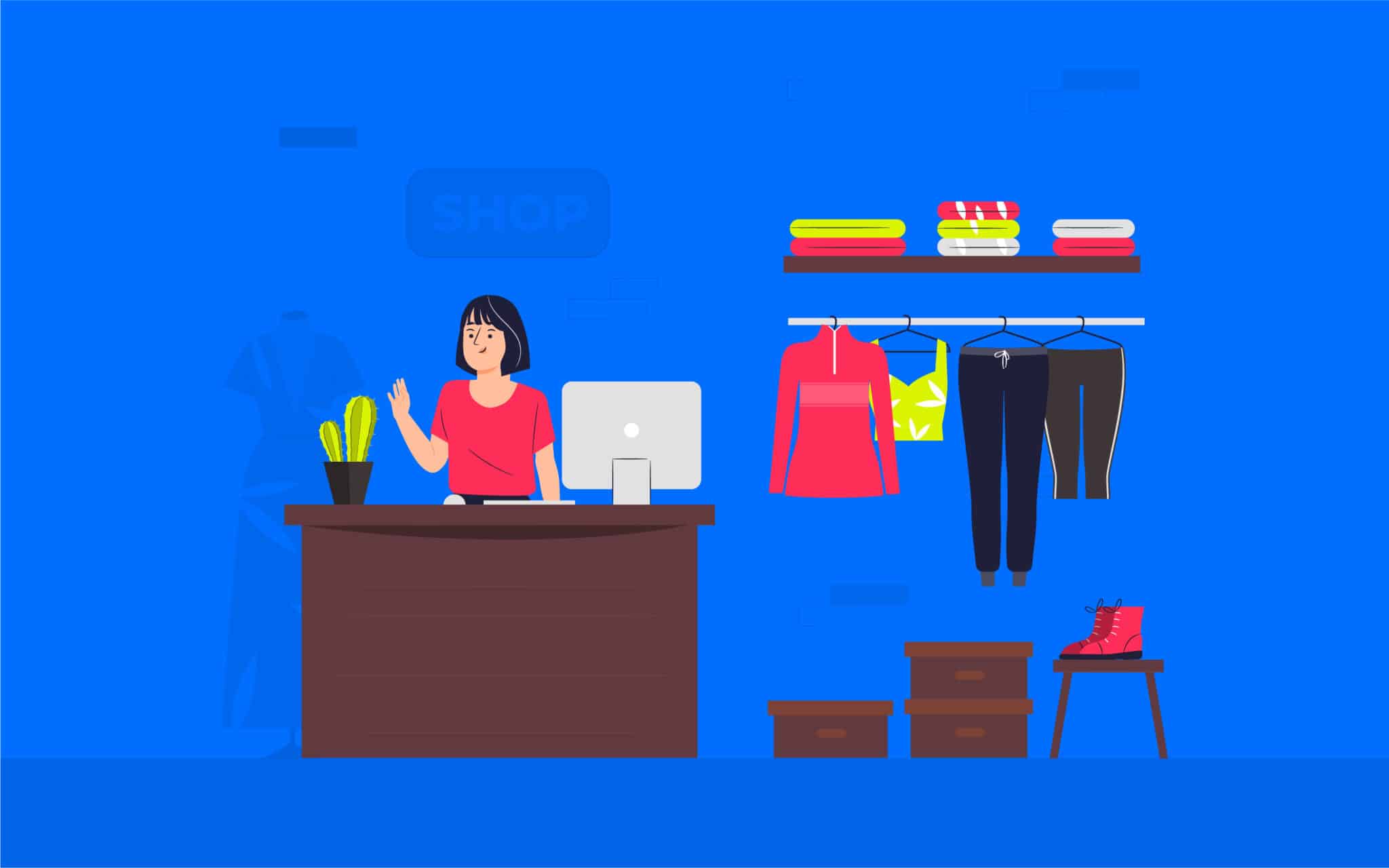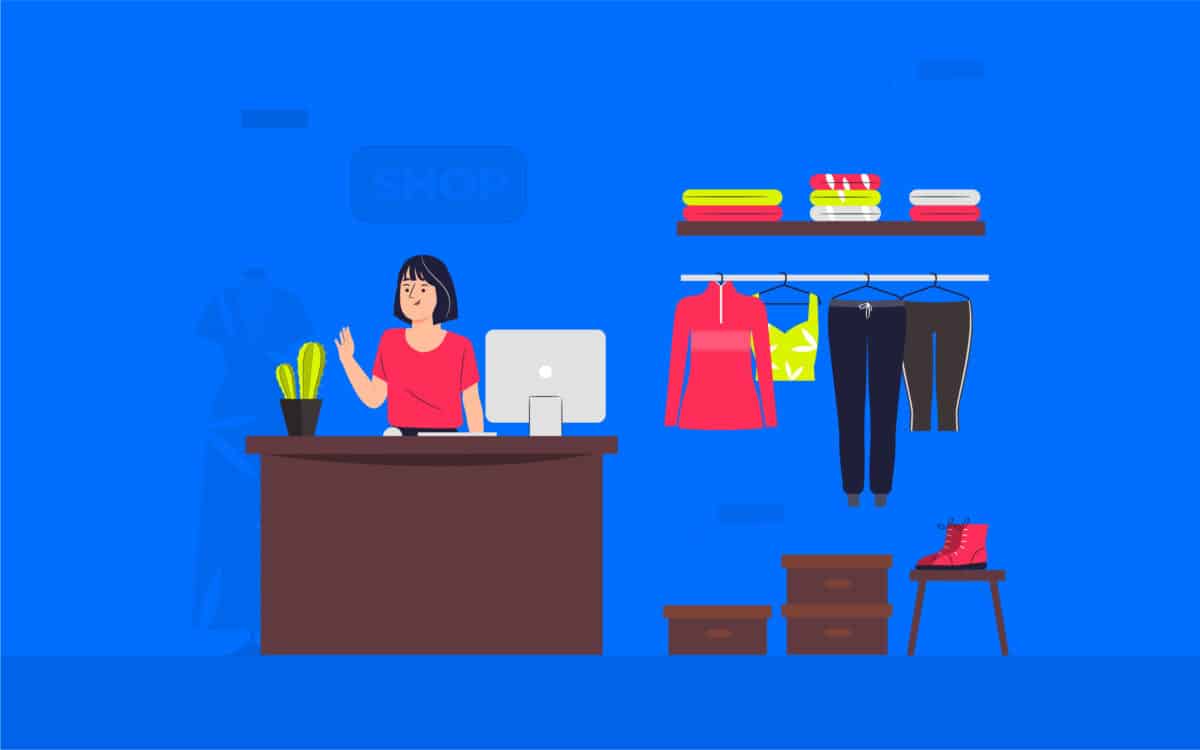 Why learn how to start a fitness clothing line?
Before we dive into the steps involved in creating your own sportswear brand, it's worth looking at why you should learn how to start a fitness clothing line in the first place. What makes athletic clothing so much more compelling than other forms of fashion?
Simply put, activewear has achieved new heights of popularity in recent years. Since the pandemic, customers have started prioritizing comfortable, gym-ready clothing for all aspects of their lives. Indeed, for many consumers, activewear has become the go-to choice for practical, everyday comfort.
With this mindset shift, some experts predict the global "athleisure" market will grow by 25% by the time we reach 2025. Elsewhere, the global activewear market is skyrocketing towards an expected value of around $451 billion by 2028.
In a nutshell, the market for fitness clothing lines is experiencing phenomenal and consistent growth.
To make life even easier for would-be business owners, building an "online" brand is also a lot easier. You don't necessarily need to work with a clothing manufacturer directly or build your own warehouse.
Options like "print on demand" drop-shipping allow you to add your own designs to a fitness apparel line with very little initial investment.
Let's take a closer look at how you can start your own sports clothing line.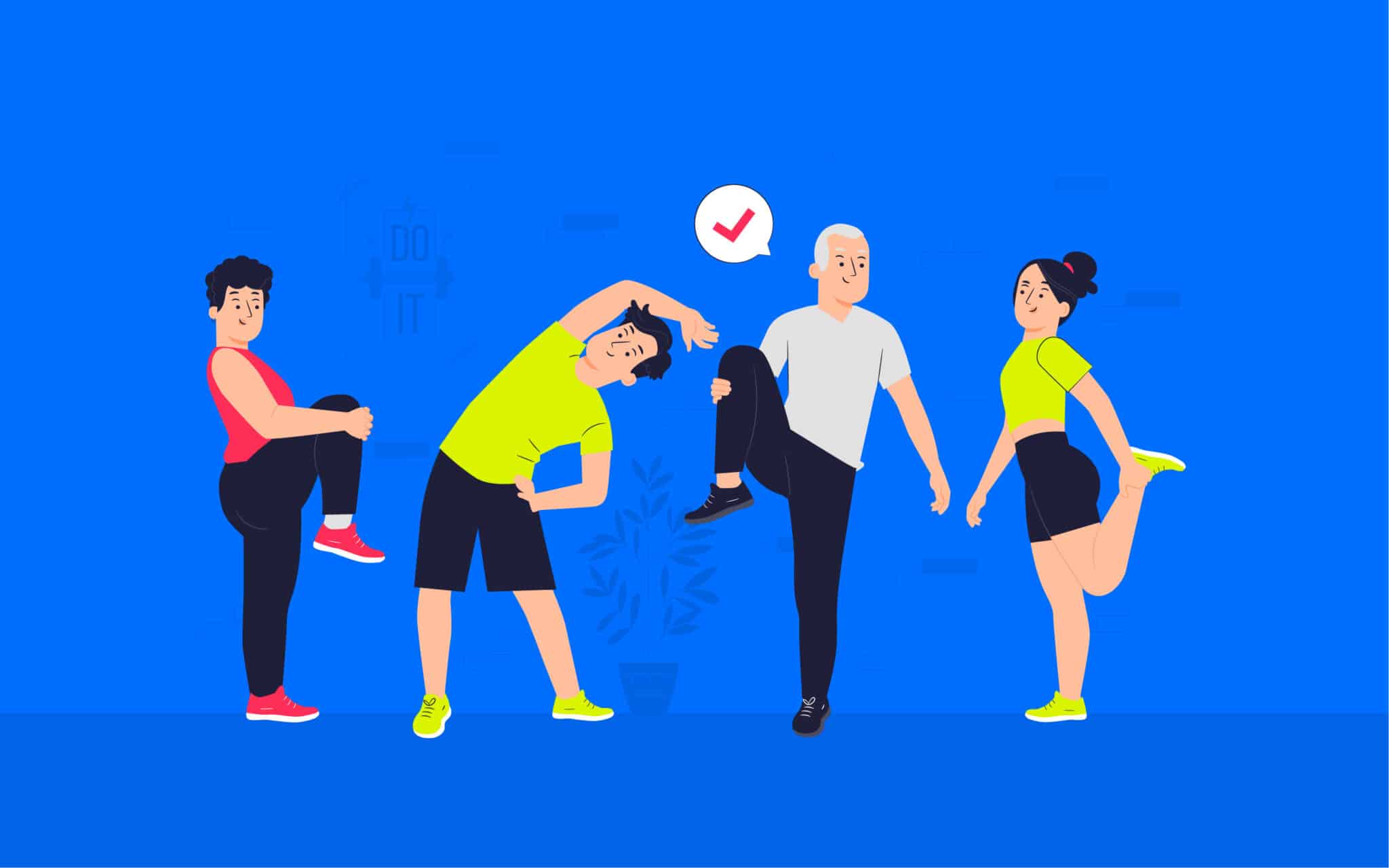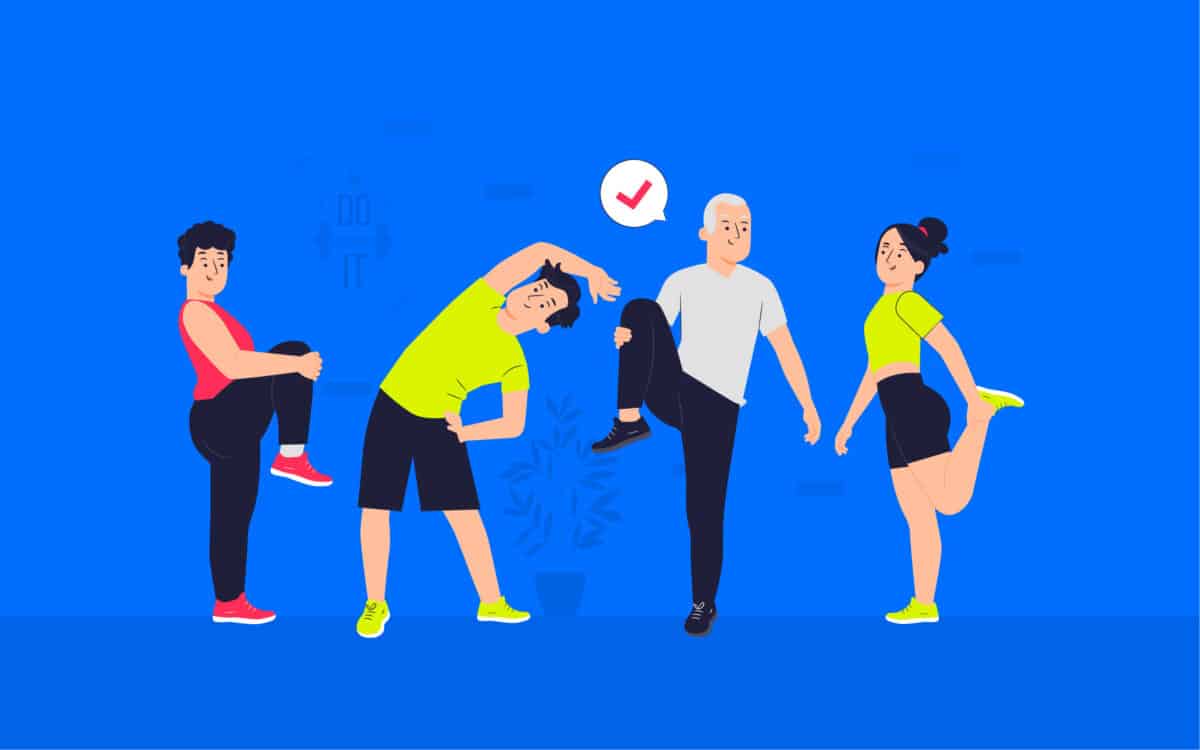 Choosing your style: Is athleisure the same as activewear?
The first step in creating a fitness apparel line is deciding what direction you will go for style. Notably, there are different kinds of "sportswear brands" out there.
Some companies focus on specially-designed products intended to make athletes more efficient. Other organizations concentrate heavily on comfort, while some attempt to combine the aesthetic of the sportswear market with the latest fashion trends.
Let's take a closer look at some of your options.
Sportswear
Sportswear brands focus on creating clothing intended explicitly for athletic purposes. These products are often lightweight, flexible, and designed to give users a complete range of movement on the field.
They can sometimes include specialist scientific garments which minimize sweat and improve comfort during physical activity.
A fitness clothing line in the sportswear landscape may also include products specifically focused on a particular sport, such as specialized garments for swimming, gymnastics, skiing, or hiking.
Activewear
Like sportswear, activewear focuses on a more "active" lifestyle. However, the clothing produced should not be restricted to a specific sport. Instead, activewear brands make clothing that allows any athlete to move around freely and comfortably.
Activewear includes items like tank tops, yoga pants, jogger pants, polo shirts, and sneakers. All of these products are intended to be both stylish and practical at the same time. They're great for training sports professionals but may not be used in competition settings.
Athleisure
Although the lines between activewear and athleisure are becoming increasingly blurred in the modern world, the two terms still have slightly different meanings.
While Athleisure clothing may be suitable for doing some sports, these garments aren't primarily intended for activity. Instead, they're supposed to be fashionable, comfortable clothes you can wear anywhere.
Athleisure is perhaps the most popular form of fitness clothing line available today. It has the broadest potential market and appeals to anyone who wants to stay comfortable at home, in the office, or on the street.
Streetwear
Streetwear is another kind of "athleisure" sports clothing option. It combines various subcultures to bring a more specific "fashionable" element into the landscape. Think of the hoodies and similar products worn by skateboarders and scooter fans today.
Streetwear has a substantial cult-like following, which has helped it to break into the conventional fashion market.
Companies like Louis Vuitton and Chanel have even introduced their own streetwear clothing over the years. Again, this clothing isn't specifically intended for any focused kind of sport. However, it does allow consumers to maintain a sporty aesthetic.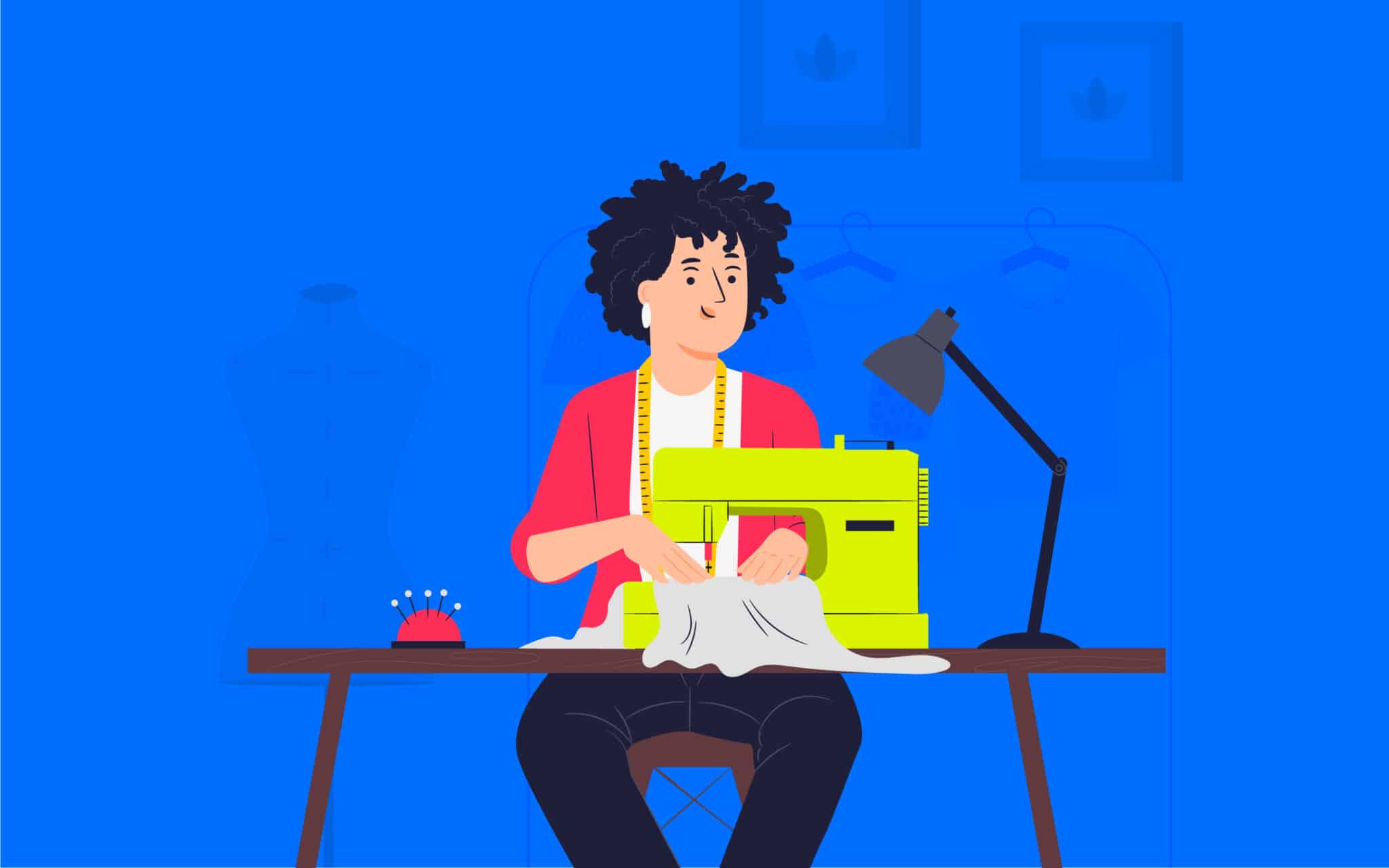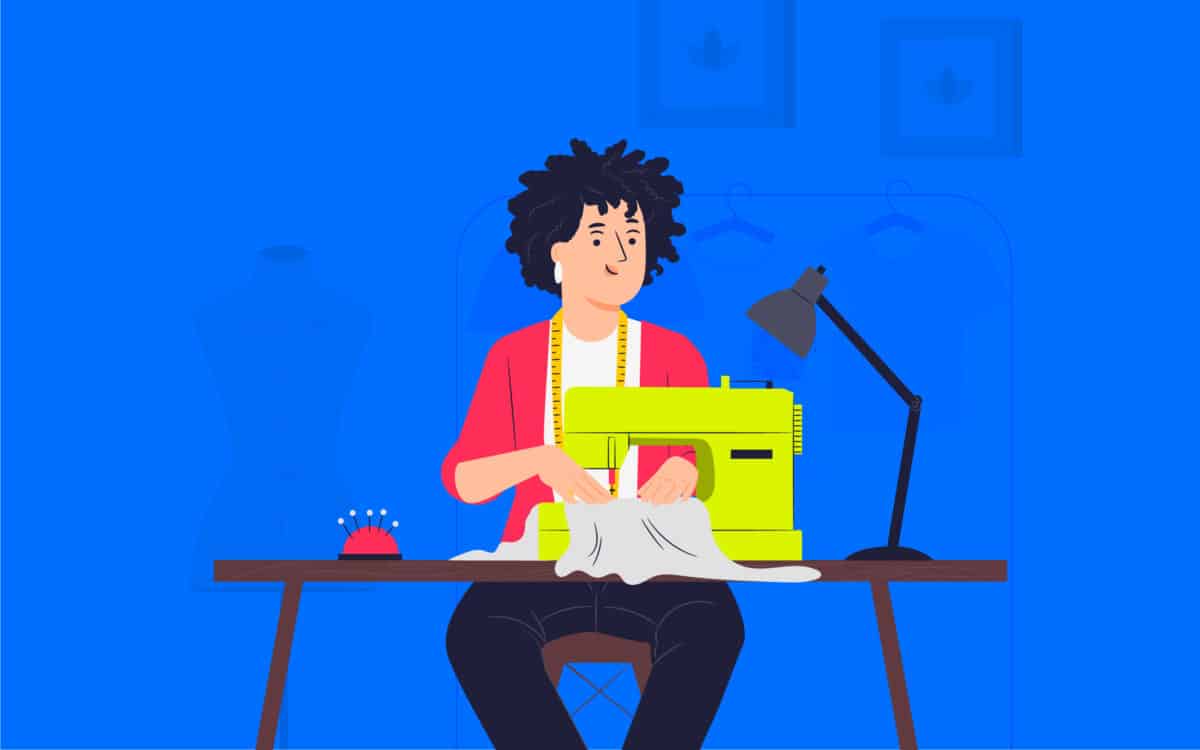 The first steps in starting a fitness clothing line
Once you know what flavor of "sportswear" you're going to be focusing on, you can start focusing on how to create a fitness clothing line effectively. Notably, while it might be tempting to dive straight into designing the clothes you want to sell, there's a lot of initial work and research to do first.
You'll need to plan precisely how to bring your new brand into the market.
Here's how you can get started.
Step 1: Choose a business model
First, think about how you will build your athletic clothing line. There are two primary paths to choose from.
You can work with a manufacturer directly to produce your clothing items in bulk and store them in a warehouse for sale, or you can choose a "white labeling" option, which allows you to place your designs on pre-made goods.
Producing your own sportswear
The good thing about creating your own sportswear from scratch is you have complete control. You can choose the materials you want to work with, find manufacturers, and even purchase your own machines for printing and production.
You'll be able to adjust the design of your clothing however you like and even create items never seen before on the market.
The major problem with this strategy is how time-consuming and expensive it is. You'll need to hire a warehouse at the very least to keep your stock in check. You'll also be responsible for all the labor costs associated with production.
If your company isn't immediately successful, you could have many "out-of-style" products left in storage.
White labeling or "print on demand"
The white labeling or print-on-demand strategy gives you a little less control.
This method lets you choose pre-made items from manufacturers and your creative touch. This strategy is usually better suited to companies who want to create an athleisure or streetwear brand because you won't necessarily be able to find a lot of "specialized" sporting garments.
Although you have less control over this methodology, you will save time and cash. You won't have to produce items from scratch; you can even buy new products as they're sold, which means you're not spending a fortune on inventory.
Some "print on demand" companies even allow you to ship items directly to your customers without worrying about fulfillment.
Step 2: Do your research
Once you have an idea of how you will create your athletic line, the next step is researching. You'll need to get to know your target audience and the competition you currently face in the sportswear market. Start by getting to know your ideal customer.
Research the market to learn as much as possible about the consumers who are most likely to be interested in whatever you have to sell. Your competitors can give you an insight here, as they're likely to target a similar market.
Ask yourself whether you want to go in a "niche" direction and focus on a customer base with a specific need.
You may decide to create "eco-friendly" clothing with sustainable materials. It's helpful to create a user persona that highlights the key characteristics of your ideal customers, such as:
Age
Income/employment status
Location
Interests and hobbies
Likes and dislikes
Step 3: Create a business plan
Now that you have some of the core information you need about your business, competitors, and your audience, it's time to start constructing a business plan. This document should outline everything you and your investors need to know about your organization.
It will highlight what you're going to sell, what your margins might be, and who your target audience will be.
You should use your business plan to address how you will take your product to market, what you will do to increase sales, and even what kind of competitors you're going up against. While a business plan can be time-consuming to create, it's definitely worthwhile.
It will force you to ask yourself some tough questions about how you will make your business a success.
Plus, business plans are necessary if you want to convince investors and funders to get involved with your company.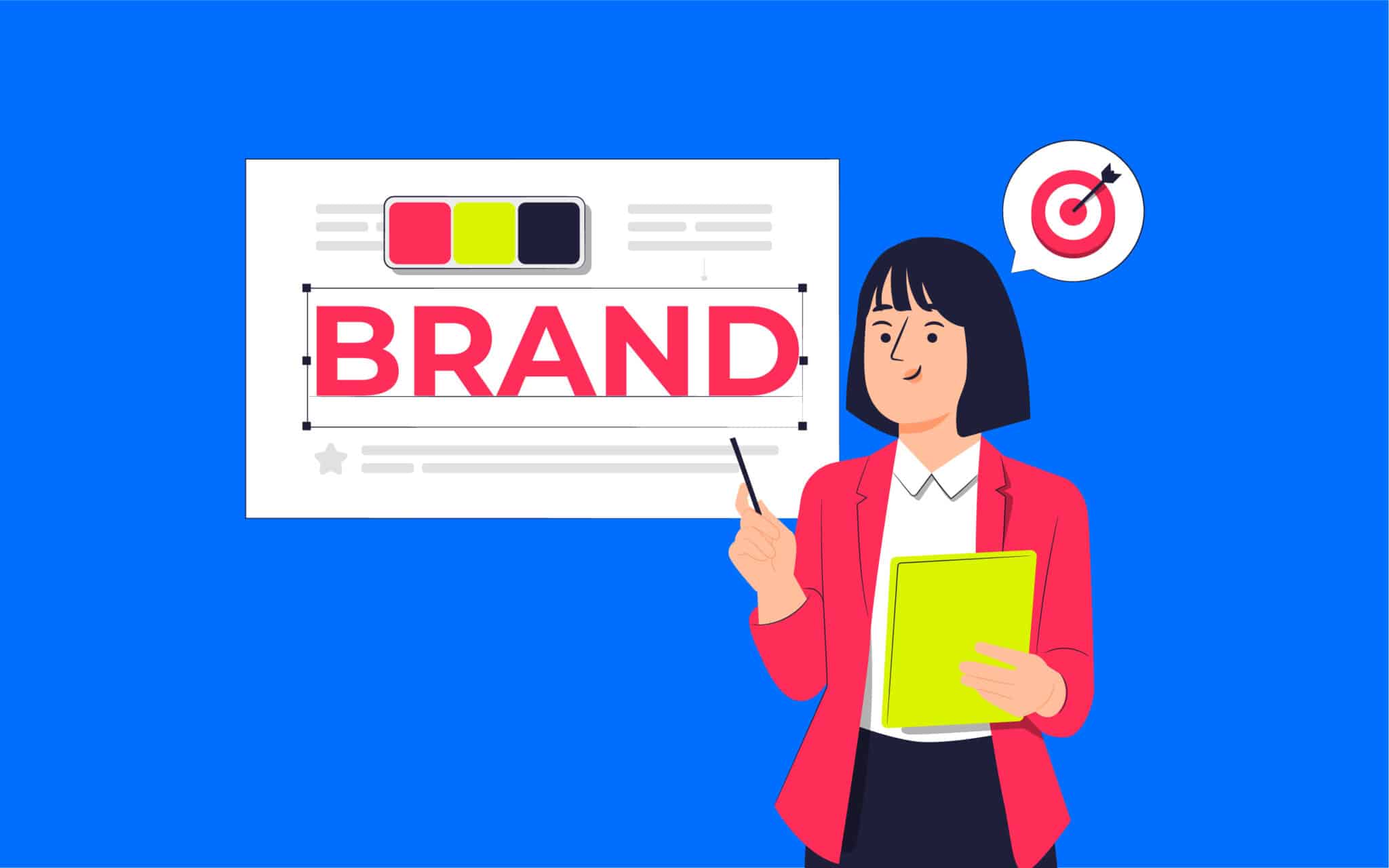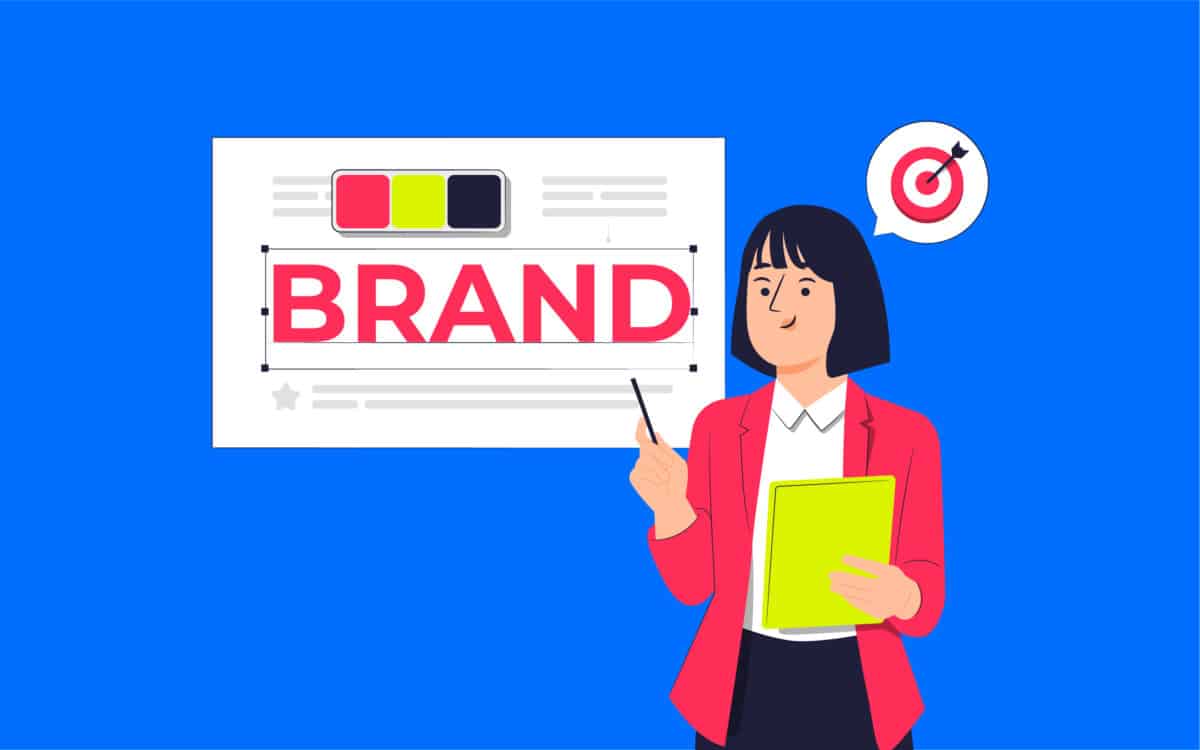 How to start a fitness clothing brand: Sportswear branding
Once you've finished your business plan, or even when doing it, you can start working on your brand. When learning how to start a fitness clothing line, few things are more important than the right brand guidelines.
Even if you've chosen a relatively niche audience for your company, many competitors will still be out there. This is particularly true now the landscape has grown increasingly popular.
With this in mind, make sure you have the following elements figured out:
1. Your brand name
A memorable name is one of a successful brand's first and most essential elements. Your title is how customers will remember you, and help to spread brand awareness through "word of mouth." Ideally, you'll want something short, sweet, and evocative.
Consider "Nike." This name is straight to the point, instantly memorable, and brimming with underlying meaning. The moniker refers to a goddess known for victory and athleticism. Your name can be anything you like, but ensure it's unique, easy to remember, and compelling.
2. Your visual identity
With your brand name in mind, you can start working on components of your visual identity. Your logo is the most common asset to focus on first. Sometimes, it may be based solely on your brand name, with a wordmark, or you might choose an accompanying graphic too.
When developing your logo, consider the color schemes you will use here and in your other branding assets. Certain shades can evoke different emotions. Red is often connected to passion and power, while blue is seen as trustworthy and credible.
Remember to build an effective website for your clothing brand too. It should include all of the elements of your branding that make your business unique, such as your colors and logo. It also needs to be easy to navigate and brimming with rich, informative content.
3. Your personality
Finally, it's time to start thinking about your brand personality. What key values and characteristics do you want customers to associate you with? Do you want to be seen as rebellious, youthful, fun, playful, sophisticated, and authoritative?
Your chosen personality should appear in all of your branding assets and the marketing content you create to promote your company. Choose a tone of voice you know will resonate with your target audience, and ensure it's consistent across all your online and offline assets.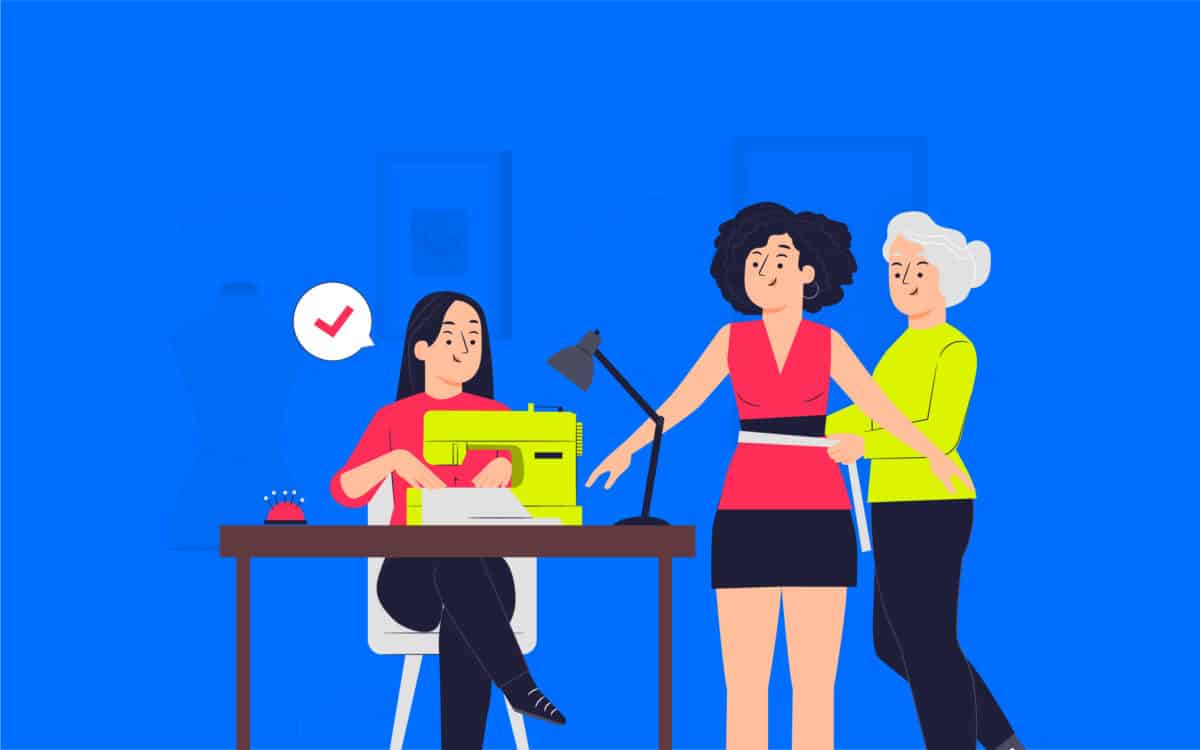 How do I start my own activewear line? Designing
With the foundations of your brand and business plan already in place, the fun can really begin.
Now you're ready to start designing your fitness clothing line. The amount of creativity and "uniqueness" you can embed into your products will depend on your go-to-market strategy. For instance, if you're building your products from scratch, there are no limitations.
However, if you're working with a "print on demand" or white label company, you must determine how many changes you can make to your pre-made garments.
1. Define your first collection
Remember, you don't have to create a huge number of different clothing items for your athletic clothing line immediately. Learning how to start a fitness clothing line can be a slower process. You might start with a handful of sneakers, sweatshirts, and jogging pants.
You can also just focus on a specific item first, like yoga pants.
Decide which pieces are most likely to appeal to your customers, and think about how you can add your own unique spin. Experiment with colors, patterns, and designs that appeal to your ideal customer. You can take inspiration from competitors but do more than copy designs.
2. Find the right partners
Once you have a clear view of your initial clothing line, you'll need to find the correct partners to bring your ideas to life. If you're working with a manufacturer directly, you'll need to source materials, factories, and accessories.
This can be a complex process, as you'll need to think carefully about how you can still maintain a profit when paying for all of your outgoing costs.
If you're working with white-label suppliers, ensure you get samples of the products you want to create before shipping them to your customers. This will give you an opportunity to test the quality of the items, and ensure they live up to your standards.
3. Maintain your unique spin
While designing and sourcing clothing options, remember to maintain a unique selling point. For instance, you might add your logo to a specific part of all the items you create or focus on using a specific material known for its sports benefits.
One excellent way to make your gym clothing line more appealing to current consumers is to ensure you work with "sustainable" suppliers. This means reducing waste in the production, development, and fulfillment process and using recyclable fabrics where possible.
Many customers are focusing heavily on purchasing products from sustainable companies today.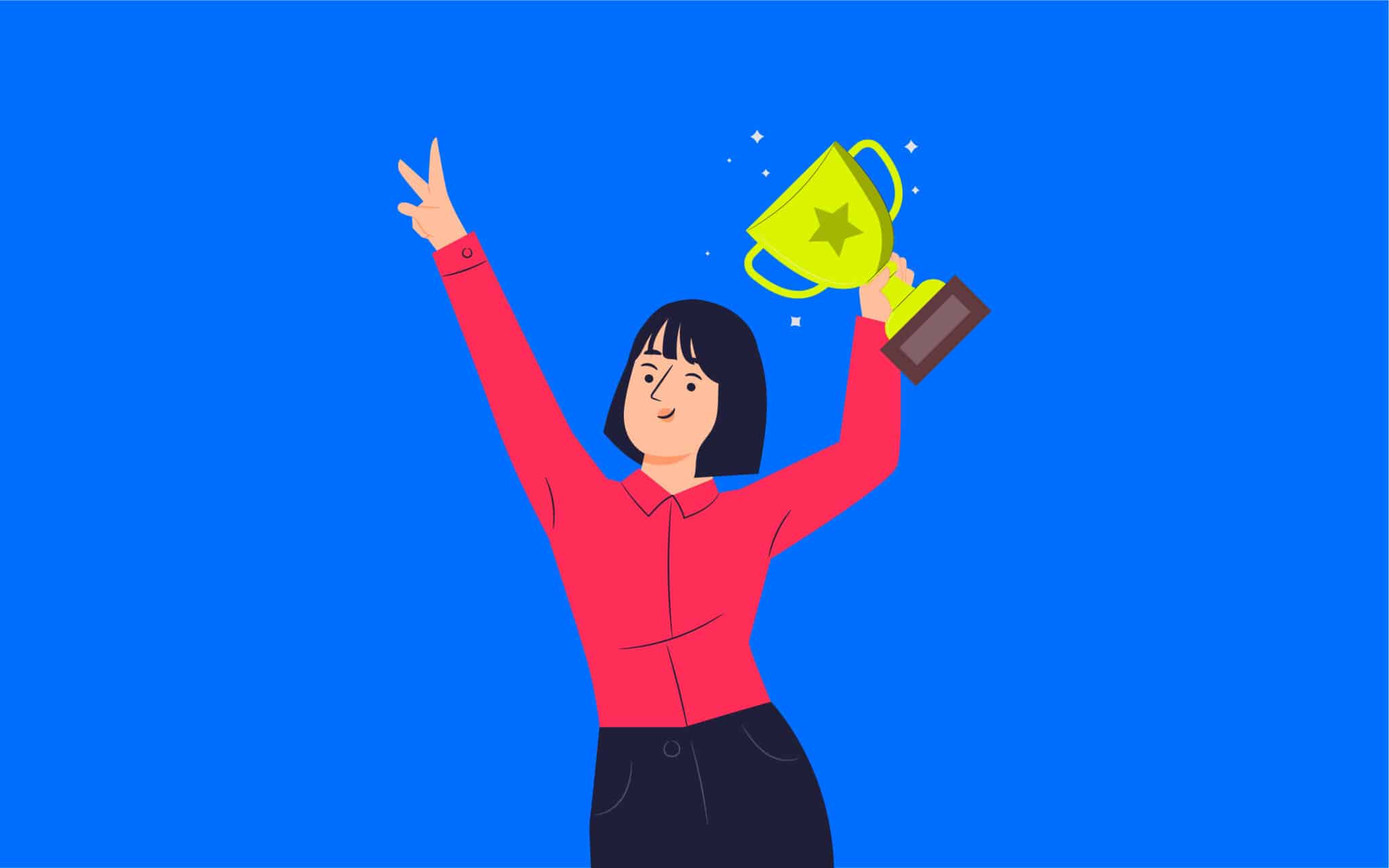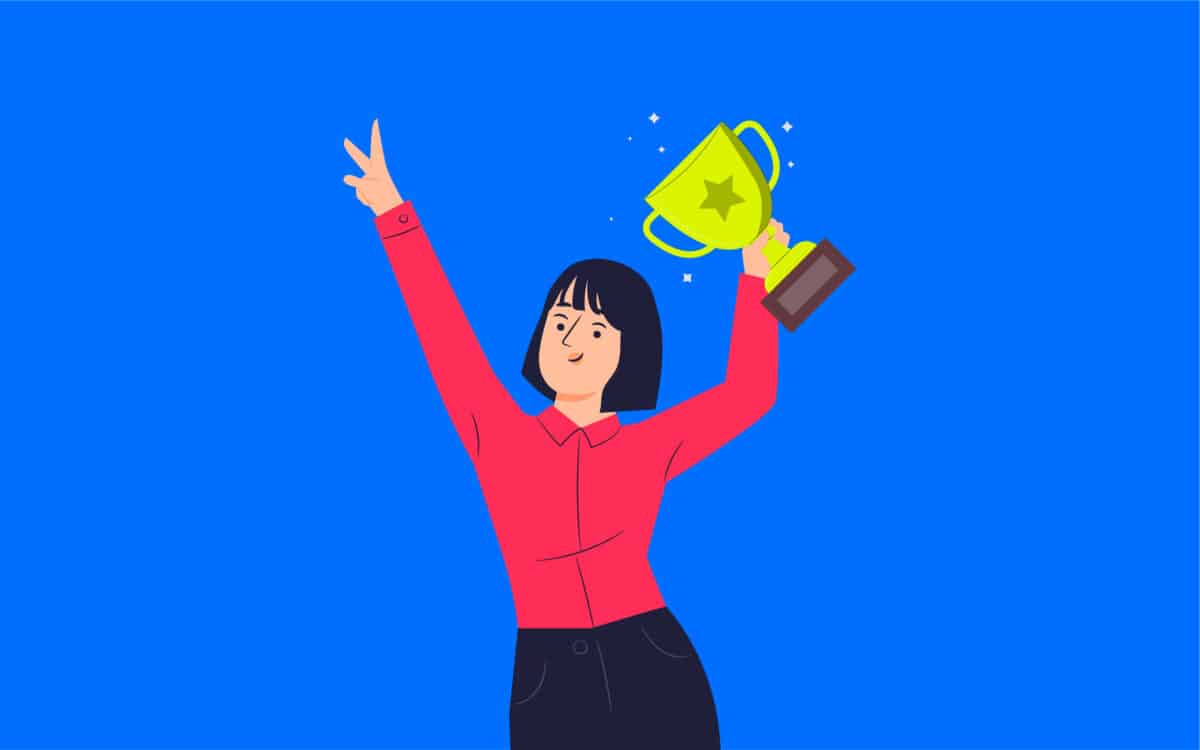 How can I make my activewear brand successful?
Once you've created your first sportswear collection and started loading pictures and product pages onto your website, the next stage is figuring out how to make your brand as successful as possible. For the most part, this involves two core focus areas.
First, you'll need to invest heavily in marketing and advertising to get your items in front of the right people.
Secondly, you'll need to find a way to develop a relationship with your audience. This means investing in excellent customer service and finding ways to engage your target audience. Here are some quick tips to get you started.
Invest in your marketing strategy
Your marketing campaigns are crucial to making your sportswear brand a success. With the right campaigns, you will be able to capture the attention of your target audience.
For most sportswear and apparel brands, investing heavily in visuals is helpful. Consider using social media channels like Instagram and Pinterest to draw attention to your clothing.
If you want to boost your brand reputation rapidly, a good option could be to work hand-in-hand with influencers. They can rapidly draw attention to your company, and help you to generate loyalty from your target market.
Depending on your budget, consider using sponsorships to stand out. You could sponsor local sports teams with your clothing and logo.
Build customer relationships
Alongside having a strong marketing presence, you'll also need to build a powerful relationship with your target audience. This starts with phenomenal customer service.
Commit to ensuring your customers always get the best possible experience when interacting with your brand. This could mean investing in extra professionals to help you deal with requests and questions.
Additionally, find ways to engage your audience whenever possible. Listen to their comments on social media, respond to their feedback, and show your customers their needs come first. If you commit to great customer experiences, you're more likely to end up with happy, loyal customers.
Should you consider launching your own sportswear brand?
Learning how to start a fitness clothing line and brand can be an excellent way to generate more income by doing something you genuinely care about. Right now, the popularity of sports and gym-based clothing is greater than ever, offering fantastic opportunities to business leaders.
However, with a growing market comes a range of challenges. The fitness brand landscape has become increasingly cluttered with new competitors.
Potential entrepreneurs need to make sure they're connecting with their target audience through memorable, engaging branding.
If you need help bringing your fitness brand to life, it might be worth seeking support from a branding and marketing agency. A little extra help could be all it takes to increase your opportunities for sales and take your business to the next level.
Fabrik: A branding agency for our times.

We've built our reputation, building brands for other people.
Do you need to bring a new brand to life or breathe new life into an existing one? If so, let's start a conversation