How many syllables should a business name have? This is one of the most common questions business leaders must ask when choosing the ideal moniker. After all, for a name to be memorable and distinctive, it needs to be just the right length.
Notably, however, there are no hard and fast rules about the number of syllables a business name needs to include. Companies are free to choose names as complex or simplistic as they like.
For the most part, many organizations will adopt distinctive, shorter names to make their titles more memorable and easier to pronounce.
Some core rules of naming a business suggest you should always opt for a simple, straightforward, meaningful, and memorable moniker. The more syllables in a name, the more information consumers need to remember.
Let's take a closer look at the impact of syllables in a business name.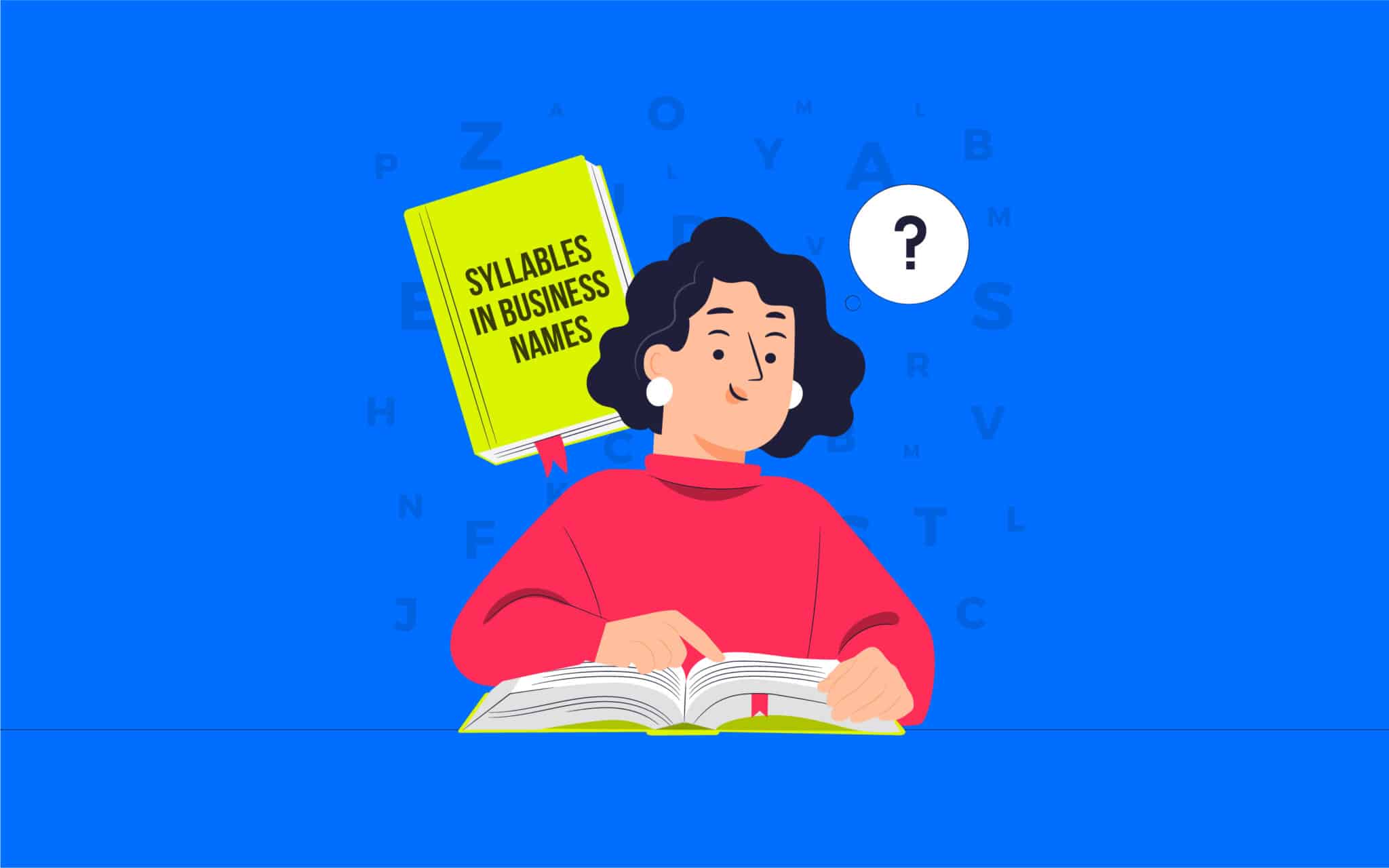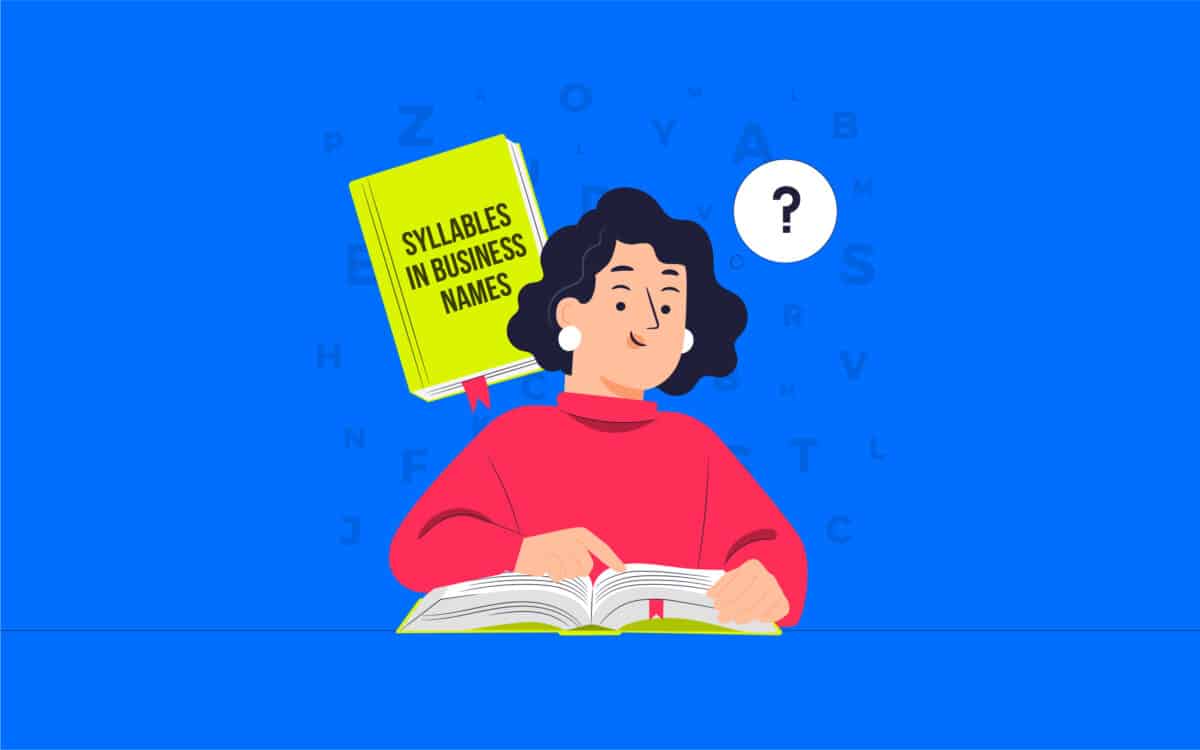 Understanding syllables in a business name
So, how many syllables should a business name have? The answer to this question depends on several different factors. Shorter business names are often preferred over longer titles because they're quick, snappy, and easy to remember.
Indeed, many companies over the years have chosen to change their business names because they were simply too long.
The popular technology company "IBM" was previously "International Business Machines." This 9-syllable name was too complex for a fast-paced and evolving company. IBM is a three-syllable alternative that's much more convenient to say.
Of course, this doesn't mean a long business name is never a good idea. Companies like National Express and Harley-Davidson have achieved phenomenal success with more complex, lengthy business names.
Sometimes, a longer name can even be associated with prestige or sophistication. This is particularly true when it focuses on highlighting the company's personality.
A shorter name doesn't necessarily guarantee the success of a business. There's more to naming an effective company than choosing a quick and convenient title. The right moniker also needs to convey a deeper meaning and connect to the emotions of your target audience.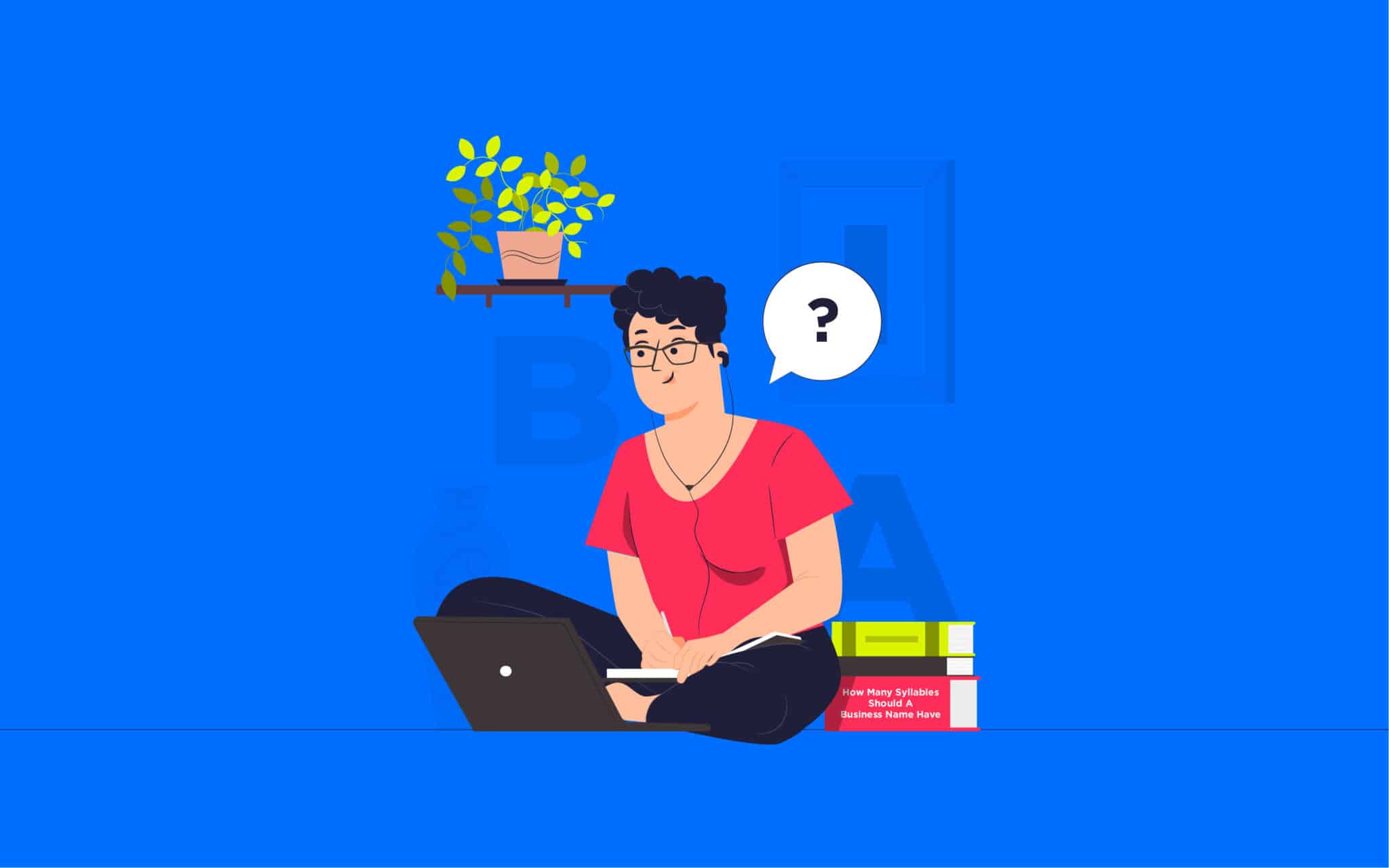 How many syllables should a business name have?
The answer to "how many syllables should a business name have" depends on several factors. Most experts agree that four syllables are the maximum number to include in a business name. Once you go beyond 4, you risk having an overly complicated name.
The number of syllables included in a business name can also vary depending on the number of words in a title. A one-word name probably shouldn't have more than four syllables, as this could make it overly confusing and difficult to spell.
However, a name with more than one word could require only one syllable per word.
When choosing the number of syllables appropriate for a business name, companies should consider the following:
Visual symmetry
A name should show a level of visual symmetry if it's going to be easy to remember. When written down, a name should look balanced and consistent. For example, the name "Netflix" has more excellent visual symmetry than "Netflicks."
Simplicity
Simple names are easier to remember, pronounce, and spell. The simpler your moniker is, the more likely it is your consumers will be able to use it when speaking to friends and family and type it into Google when searching for your brand.
Impact
A good business name should highlight the core personality and values of the brand. Whether it's long or short, the right name will have underlying meaning and depth. It should be evocative, powerful, and emotionally charged.
Cognitive fluency
A good name should feel good to say. This creates a level of "cognitive fluency," which can promote word-of-mouth marketing and generate additional success for a business. Great names are easy to understand and don't trip over the tongue.
Name style
Certain types of names are more likely to have numerous syllables. Descriptive names, and founder-based names, for instance, regularly have three or more syllables, as they tend to include a lot more information. However, this isn't always the case.
As always, it's also important to think carefully about the kind of audience you want to attract with your business name. Younger customers may be more drawn to shorter names because they're fast and engaging.
However, if you're trying to attract the attention of a professional business buyer for your B2B company, you may find multiple syllables make your name look more sophisticated.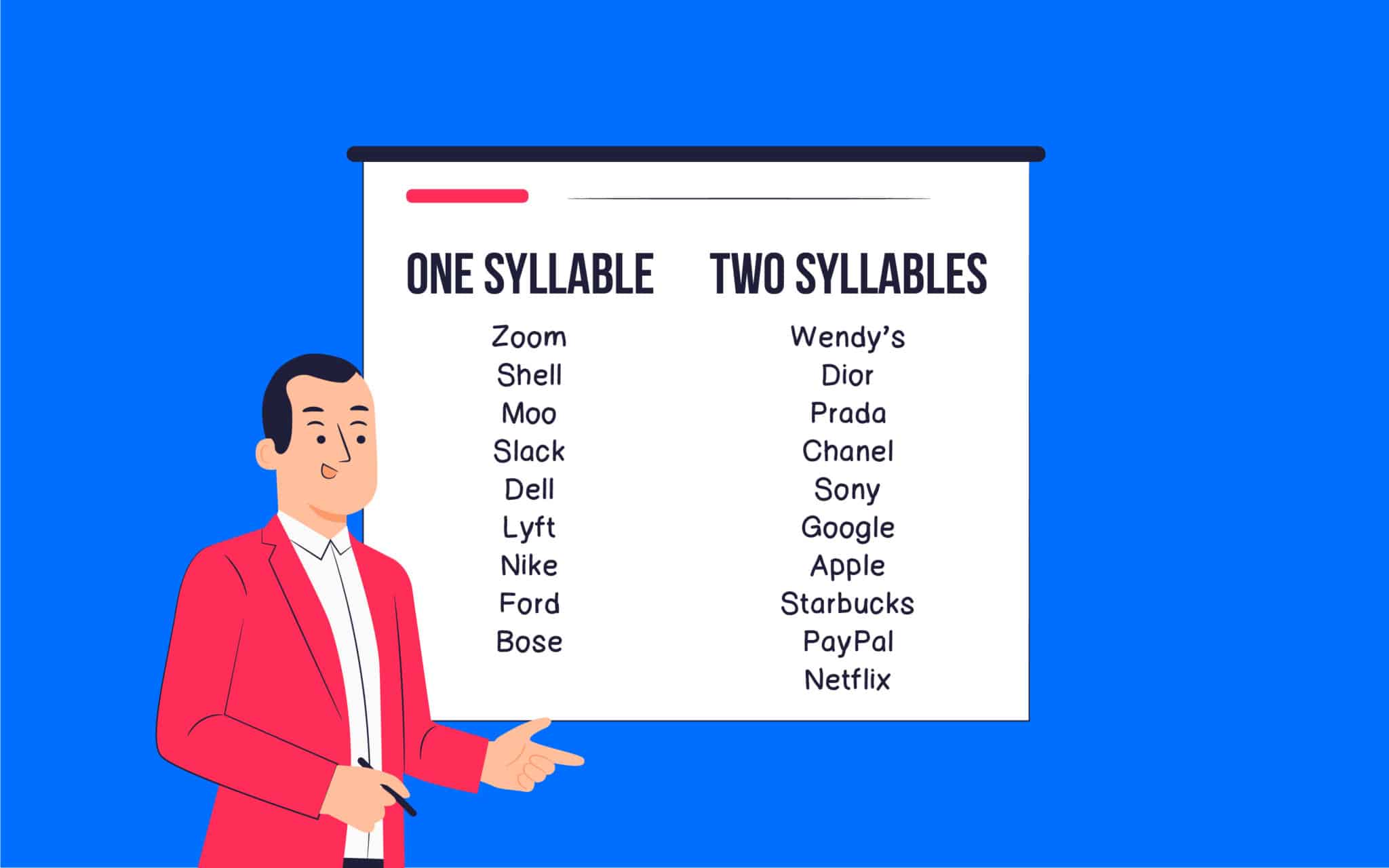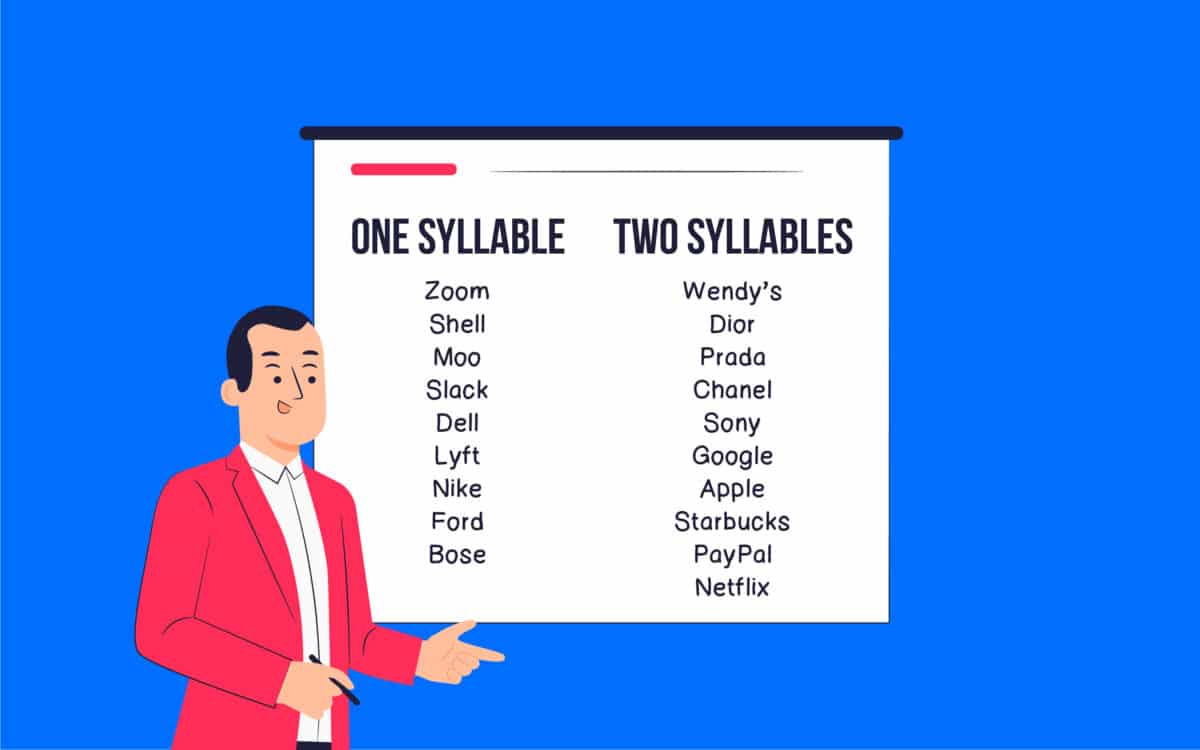 How do syllables affect a business name?
Business names can include any number of syllables. However, the more syllables you have, the more you threaten the memorability of your title.
In recent years, as consumers have become increasingly overwhelmed by "information overload", shorter, one-syllable names have grown increasingly popular. There are also many businesses with only two syllables in their name.
Let's take a look at how the number of syllables in a name can affect its impact.
Business names with one syllable
Business names with a single syllable aren't new to the naming world, but they can be relatively difficult to access. There are only so many one-syllable words out there, and many have already been trademarked or aren't available for use in a business capacity.
Companies sometimes need to develop entirely new words from scratch to create a business name with one syllable. However, when these titles are used correctly, they can be striking, sophisticated, and ideal for creating simple logos.
Some famous companies with one-syllable names include:
Zoom
Shell
Moo
Slack
Dell
Lyft
Nike
Ford
Bose
Business names with two syllables
Two-syllable business names are some of the most common in the branding world.
They're concise, snappy, and easy to remember. Even invented names can use only two syllables to demonstrate their creativity, like Google. Two-syllable names are also common in the world of compound naming, where companies attempt to mash two words together.
Used correctly, two-syllable business names can be ideal for branding and marketing. They're often straightforward and engaging and sound fun to say.
Some common and popular examples of two-syllable business names include:
Wendy's
Dior
Prada
Chanel
Sony
Google
Apple
Starbucks
PayPal
Netflix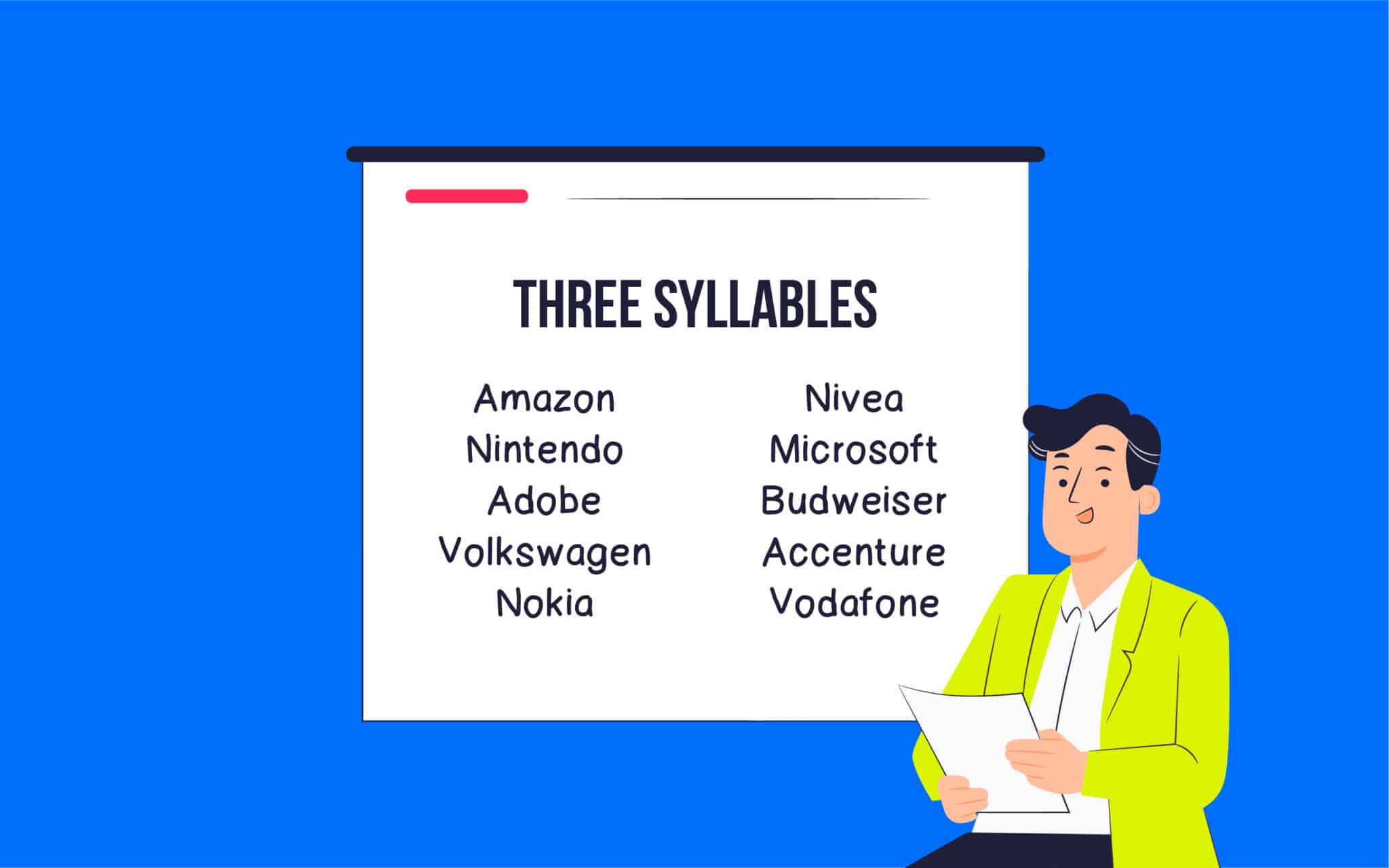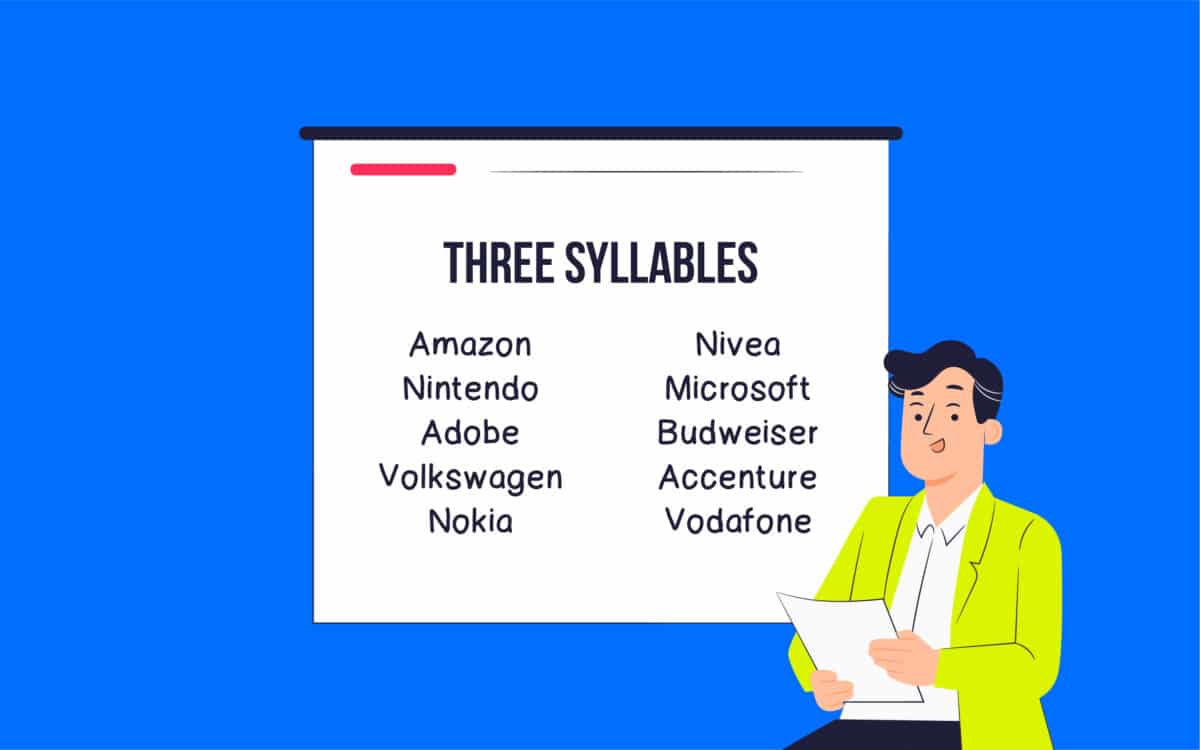 Business names with three syllables
Three-syllable names aren't quite as common as two-syllable names, but they're still relatively popular. Three-syllable business names are still relatively compact and easy to remember, but they allow for slightly more creativity than a one or two-syllable name.
Most companies prefer to stick with at most three syllables when using a one-word title.
Some popular examples of three-syllable business names include:
Amazon
Nintendo
Adobe
Volkswagen
Nokia
Nivea
Microsoft
Budweiser
Accenture
Vodafone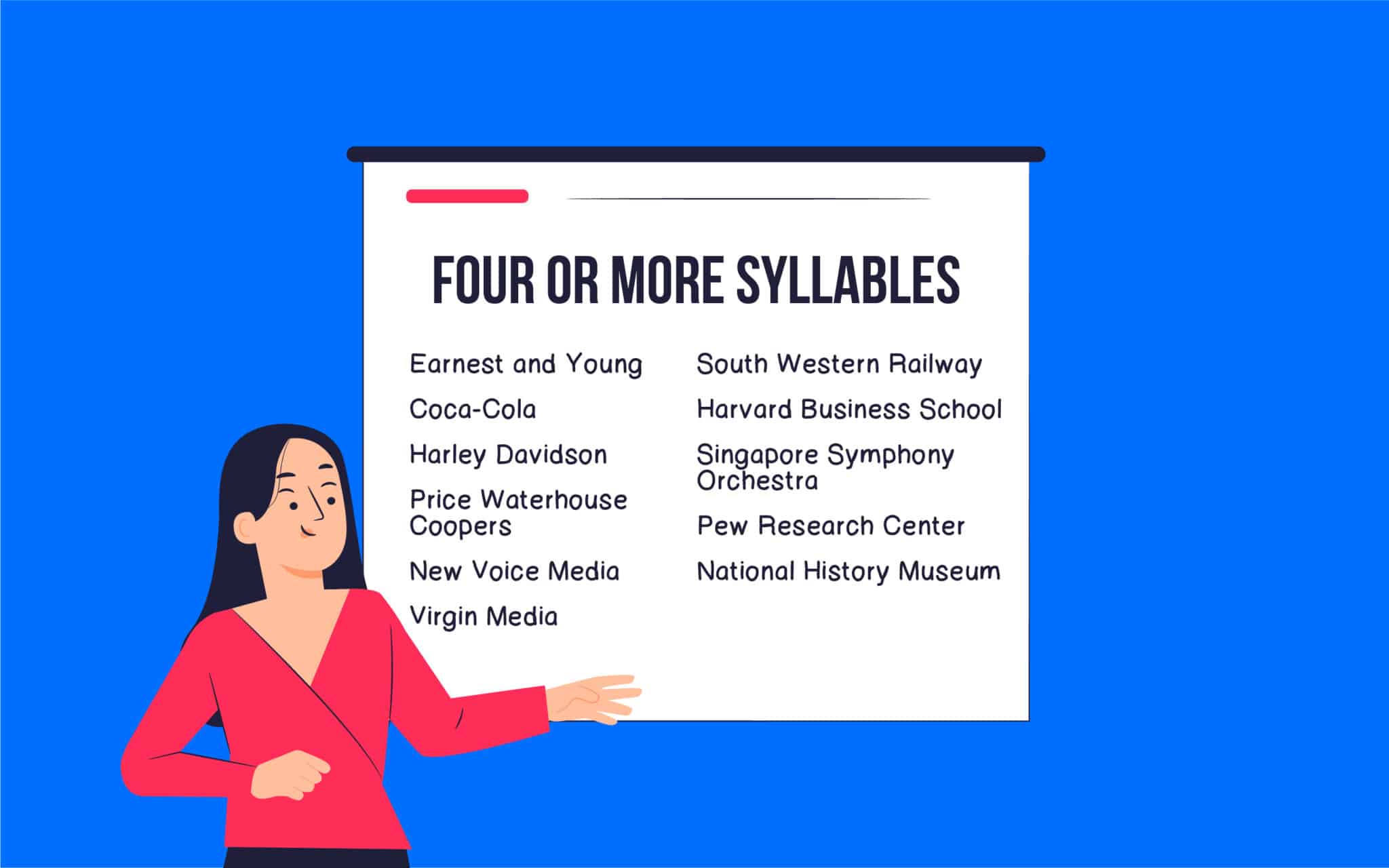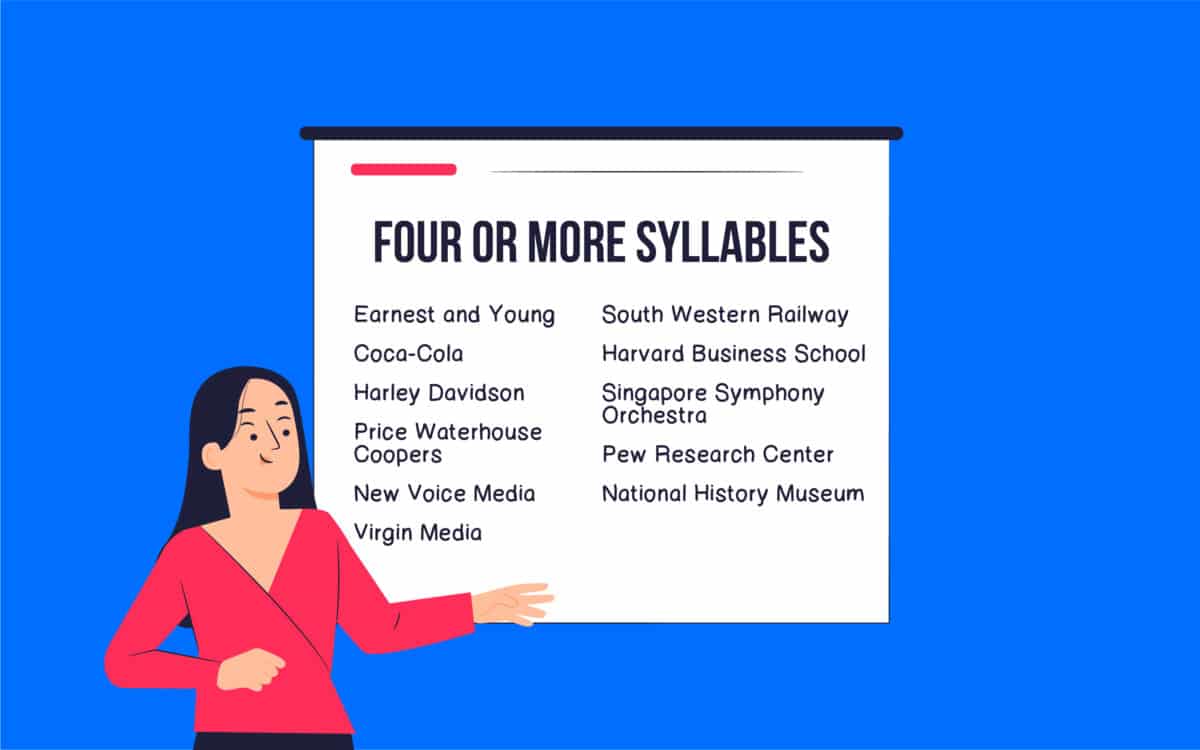 Business names with four or more syllables
Business names appear slightly more complex when they have four syllables or more. In the modern world, it's less common to see new companies developing multi-syllable business names with more than four syllables. These titles are more common among older brands.
However, because of their heritage, longer business names can sometimes appear more sophisticated and professional. Some industries are more likely to have long business names than others. For example, there are numerous names with four syllables and beyond in the finance world.
Some popular examples of names with four or more syllables include:
Earnest and Young
Coca-Cola
Harley Davidson
Price Waterhouse Coopers
New Voice Media
South Western Railway
Harvard Business School
Singapore Symphony Orchestra
Pew Research Center
Virgin Media
National History Museum
What's the right number of syllables for a business name?
As you can see, there's no one answer to the question, "how many syllables should a business name have?" Companies can add as many syllables or words to their business titles as they like. The world of naming is versatile and diverse, giving companies complete freedom with their choices.
However, in today's complex world, many companies prefer to stick with names with fewer syllables where possible. A shorter name with fewer syllables is easier to remember.
This is why so many organizations opt for compound names or use acronyms instead of their full business name to shorten the moniker.
The key to successfully naming any business is ensuring you carefully consider all options. Think about how your name sounds and what it looks like when written down. If your title seems too complex with multiple syllables, it might be worth looking for ways to shorten it.
If you need help finding the perfect name, you can always work with a naming brand to help you develop a title with the ideal number of syllables.
Fabrik: A naming agency for our times.

We've made our name famous by naming other businesses.
Get in touch if you have a company, product, or service that requires a unique name. Click below, and let's start a conversation today!