In any industry, marketing strategy is crucial to success.
The right marketing plan draws attention to your brand, demonstrates your personality to your target audience, and improves your chances of ongoing sales. With hospitality marketing, organisations in the food, travel, and recreational spaces can build their identity, attract new customers and maintain loyalty among existing clients.
The question is, how do you create the right hospitality marketing plans to deliver exceptional ROI in a continually evolving sector?
Like many industries, the hospitality space has begun to see a rise in disruptive new technology and digitalisation. For many old-fashioned restaurants, hotels and entertainment venues, this means that it's time to re-think the hospitality marketing concepts that you used in days gone by and upgrade your strategy for the years ahead.
Today, we're going to be looking at the changing nature of hospitality marketing and advertising, what it means to your business, and what you can do to stay ahead of the curve. Here's your all-access-pass guide to better bookings.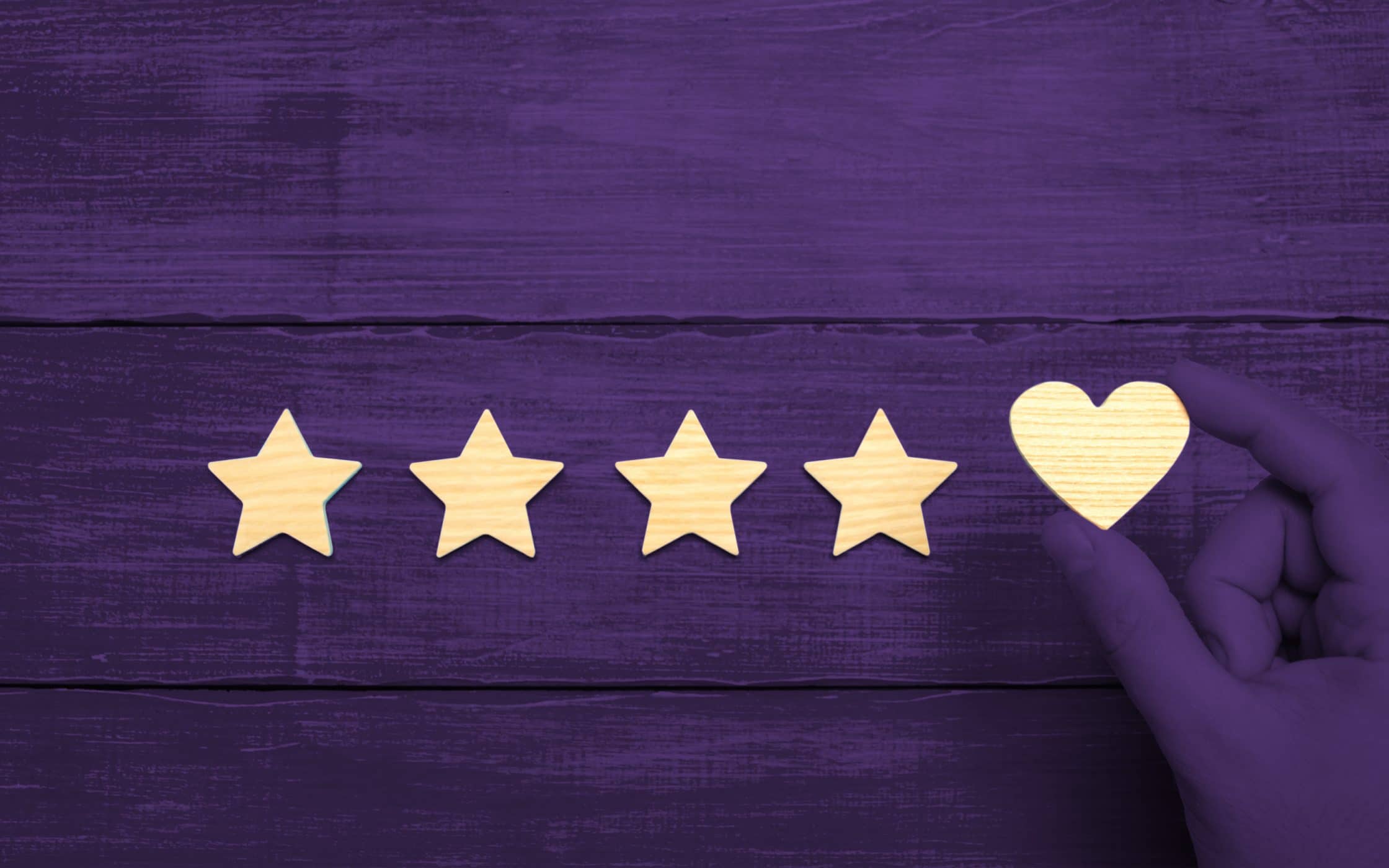 What is hospitality marketing?
In any company, a great marketing strategy is key to building a strong brand and engaging customers. The hospitality industry is no exception. In restaurants and hotels, customer loyalty is often key to success, as many hospitality organisations make the majority of their income from return customers and brand ambassadors. Repeat customers are often responsible for up to 40% of a store or hospitality brand's revenue.
A hospitality marketing strategy, just like any promotional effort, can include a wide variety of different campaigns, ranging all the way from digital collateral like content marketing, to direct advertising campaigns. Many hospitality brands combine their offline and online advertising strategies. For instance, a restaurant may run an online campaign that gives loyal customers an extra discount when they buy a specific meal from set brick-and-mortar locations.
Above all else, hospitality companies sell "experiences" to their customers. This means that their advertising campaigns need to be experience-based. If organisations can prove that they can deliver the most memorable moments around, then they're sure to thrive in the hospitality sector.
Here are 3 reasons why it's crucial for today's companies to have the right hospitality marketing plans:
1. Enhance word-of-mouth marketing
To some extent, many hospitality businesses will already have a customer base made up of former clients and guests. However, by embracing the correct hospitality marketing and advertising strategies, modern organisations can ensure that they're taking full advantage of their opportunities for better brand awareness.
For instance, social media advocacy campaigns can encourage former guests at a hotel to leave reviews on a social channel that drives new visitors to a location. Restaurant customers can add testimonials to local review forums and Yelp pages. For years, hospitality companies have relied heavily on word-of-mouth marketing and social proof to drive business success. A hospitality marketing strategy stokes the flames of these already-effective campaigns.
2. Outshine the competition
As the hospitality industry changes with mobile apps, Airbnb, and UberEats, among other things, companies need a new way to differentiate themselves and outshine the competition. Hospitality marketing is an excellent way of highlighting the unique selling points of your organisation. For instance, you could let your customers know that you offer the best possible customer service, by publishing case studies and reviews from your most satisfied customers.
With an offline marketing campaign, you could even show people around your premises and let them see for themselves first-hand that they're going to get an unforgettable experience with you. For example, an online competition for the chance to win a free stay at a hotel both gets people talking about the business and gives you some excellent user-generated content to share in the form of a review from the winning party.
3. Adapt to the changing landscape
As digital marketing trends continue to evolve, the businesses that thrive are the ones that can stay ahead of the curve. Creating a hospitality marketing strategy forces business to audit their existing promotional practices and make changes based on what they know their customers need. With a competitor analysis and insight from a professional branding company, you can optimise your strategy, and make sure that your marketing campaigns are sustainable.
For instance, around 6 out of 10 customers choose their hotel based on the information they find on the web. Content marketing strategies could help to answer any of the pressing questions your clients have. However, if you're silent online, you may be increasing the risk that your target audience looks elsewhere for accommodation.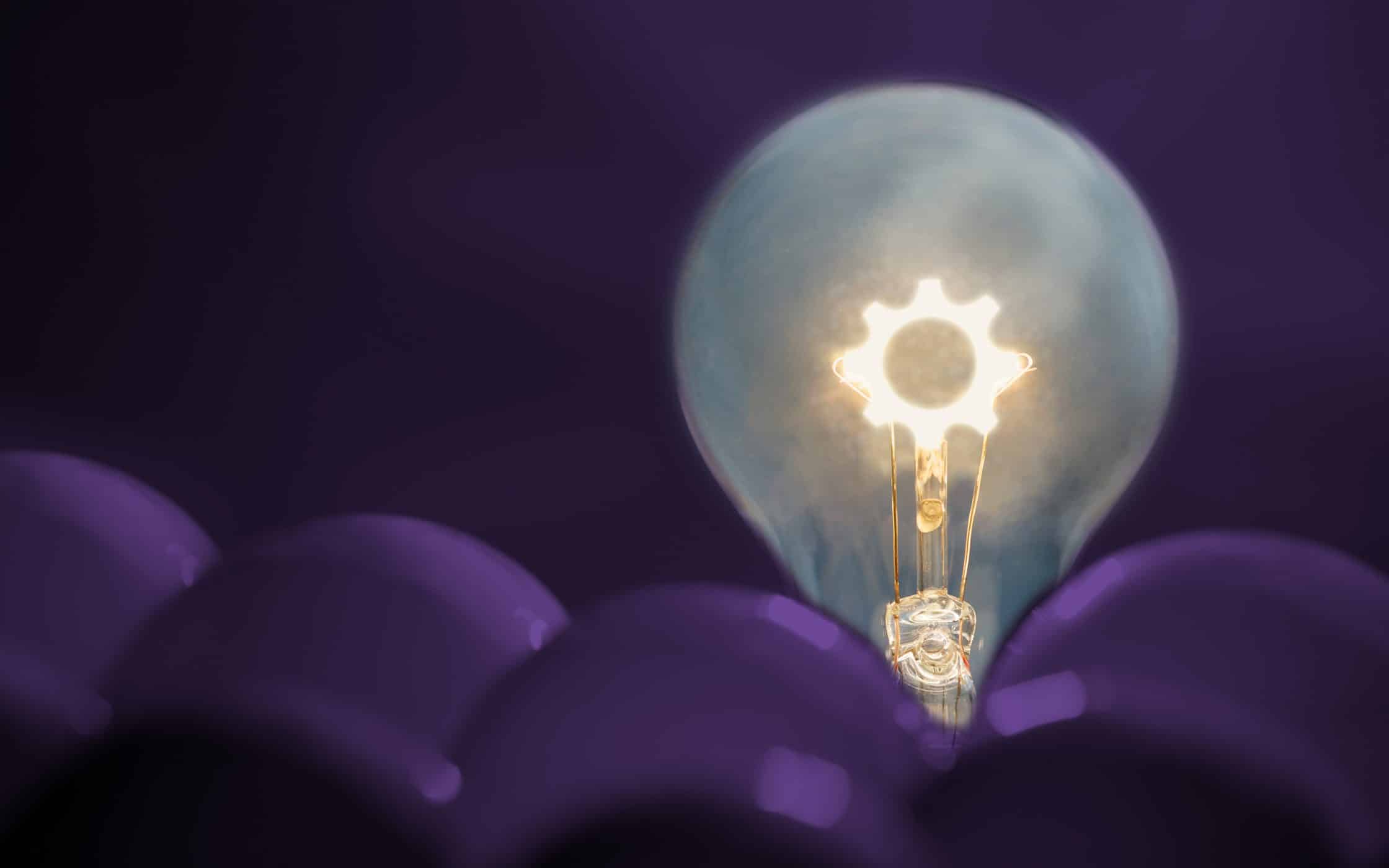 How to improve your hospitality marketing plans
There's no one-size-fits-all guide to the ultimate plan for hospitality marketing management. However, there are certain elements that fit well into virtually any marketing plan. If you're upgrading your campaigns in time for the New Year, or you're ready for a brand refresh, then it's best to start your hospitality marketing strategy with the basics.
Here are a few things you'll need to consider when it comes to exceptional hospitality marketing management.
1. Start with a sensational site
It's highly unlikely that you don't already have a digital side to your marketing campaign. But, if you don't, you're missing out on a vast selection of potential customers. The first step in "going digital" is building a website that speaks to your target audience. The idea is to create a site that's as welcoming and appealing as your hospitality business. Guests need to be able to picture the delicious meal they're going to enjoy at your restaurant, or the incredible night they're going to have in your hotel.
Include as much branded photography as possible, and if you can, invest in a professional video tour. Remember, your site has to do a lot more than just "look" great – it needs to work correctly too. Ensure that your content is clear, cohesive and easy to navigate.
2. Develop a great social presence
Social media has become a crucial part of many marketing strategies for almost every industry. In the hospitality sector, where the connections you make with your customers are vital, it's particularly important to have an effective social media presence.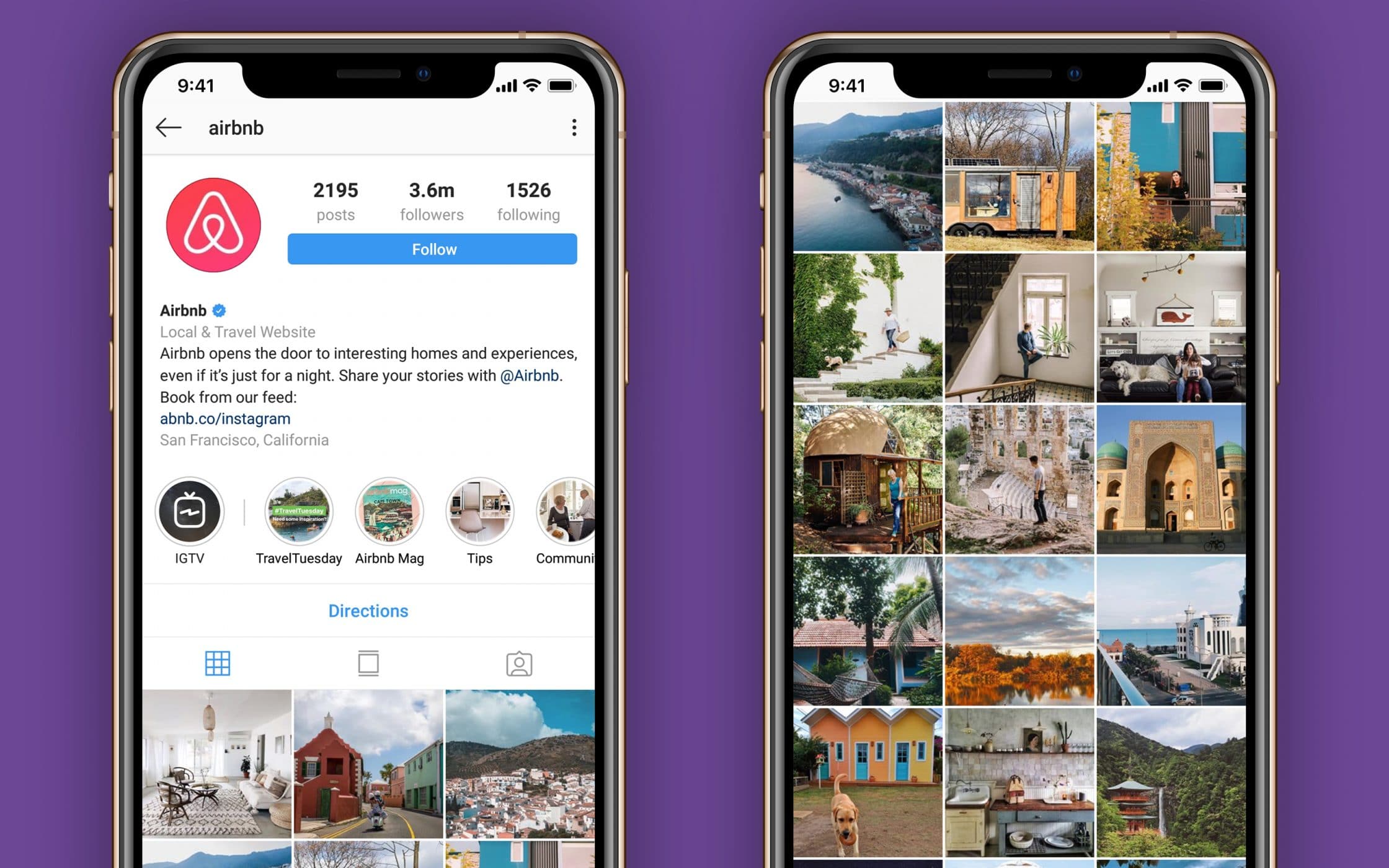 Find out which channels your customers use the most. Visual channels like Pinterest and Instagram are particularly useful for hospitality brands like hotels and restaurants because you can show off your food, your rooms, and other exciting experiences. Look at Airbnb's Instagram profile for instance – it's packed full of amazing places that travellers can visit.
3. Manage your reputation
As mentioned above, in today's digital world, many customers rely on word-of-mouth and reviews to make decisions about which hospitality companies they should work with. Hospitality brands are all about experience, and customers are more likely to trust the opinions of other people they resonate with when it comes to choosing an experience that's right for them.
While you can't control what people say about your organisation, you can take steps to manage and protect your reputation. Check out what people are saying about you on review sites and respond to negative testimonials with offers to correct the issues that your customers describe. Don't forget to encourage your happy customers to leave positive reviews too, so that you can drown out any negative comments with satisfied clients.
4. Educate your guests with content marketing
Content marketing is easily one of the most valuable strategies to add to your hospitality marketing plans. With content, you can enthuse and engage your audience, while simultaneously improving your chances of better rankings in the search engine result pages. The key to success is making sure that you choose the right content to share. Keyword-rich, informative content that speaks to your target audience is best for improving your chances of sales.
Just look at the blog page maintained by the Hotel Indigo in Durham. The blog is packed full of useful content like interviews with hotel directors, insights into which art museums to visit while you're in Durham and more.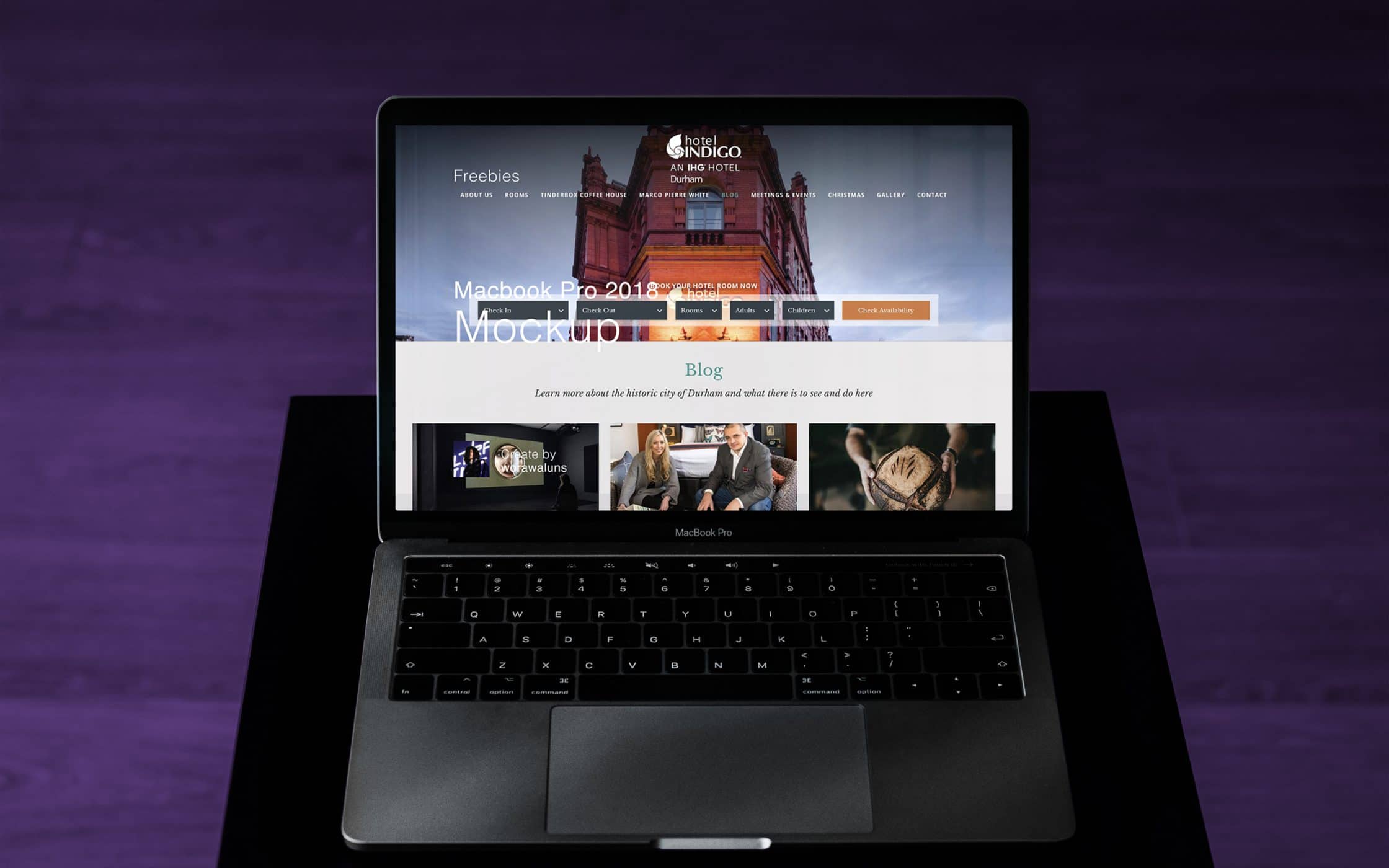 Just remember that content marketing is a long-term strategy and not something you should expect to sky-rocket your sales overnight. You'll need to commit to a regular schedule of publishing blogs, videos, and other content if you want to improve your chances of success.
5. Optimise for search engines
Finally, make sure that your digital hospitality marketing strategy is optimised for search engines. While there are many ways to connect with hospitality customers in today's digitally-enhanced environment, few things are more important than having a strong organic presence. After all, most of the time, when your customers start looking for places to eat or places to stay, they'll turn to their computer or smartphone and search for options.
Search engine optimisation is your way of making sure that you appear close to the top of the search results when people are looking for words and phrases that are related to you. Research suggests that the top result on Google typically gets around 33% of all clicks. There are many ways you can boost your strategy for SEO, including:
Getting backlinks from relevant companies: Reach out to appropriate people in your space and ask them to link back to your business, or link back to yourself with a guest post on their website.
Using the right keywords: A combination of long and short-form keywords designed to mimic the language of your target audience improves your chances of strong search results.
Improving your website design: A fast website with engaging pages that convince your customers not to bounce show Google and other search engines that you deserve a place at the top of the results.
Hospitality marketing concepts: 4 Examples of hospitality marketing
If hospitality marketing concepts still seem like a little too much for you to grasp, then it might help to get some inspiration from other organisations that have already nailed their hospitality marketing strategy.
To help you find your marketing muse, we've put together 3 examples of excellent hospitality advertising campaigns over the last few years. Let's take a look.
1. InterContinental Hotels: The podcast series
As mentioned above, content marketing is a valuable addition to any set of hospitality marketing plans. However, your content doesn't necessarily need to be written to be effective. Podcasts have become incredibly popular in recent years, particularly among customers who don't have time to sit down and watch a video or read an article.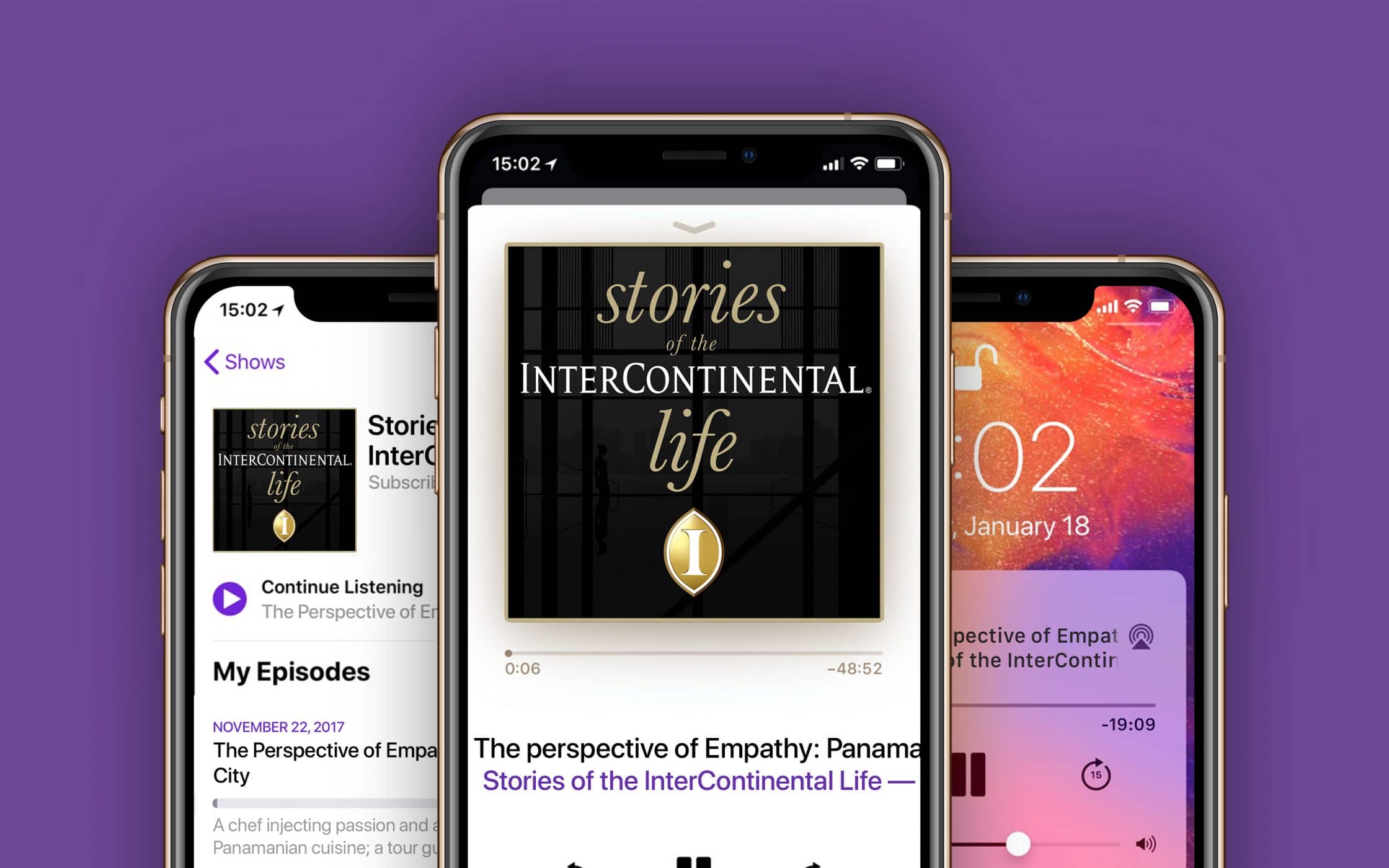 To connect with its target audience, the InterContinental Hotel brand launched their "Stories of the InterContinental Life" selection of podcasts, complete with stories from all over the world. The podcasts explore the magic of luxury travel and the fantastic experiences that people can uncover when they broaden their horizons.
2. Four Seasons: Online magazine
Blogs and articles are a classic form of content marketing for companies of all kinds. In hospitality marketing, an online magazine can be a great way to capture the attention of customers who are looking for inspiration on which restaurant to visit, or where to go on their next vacation.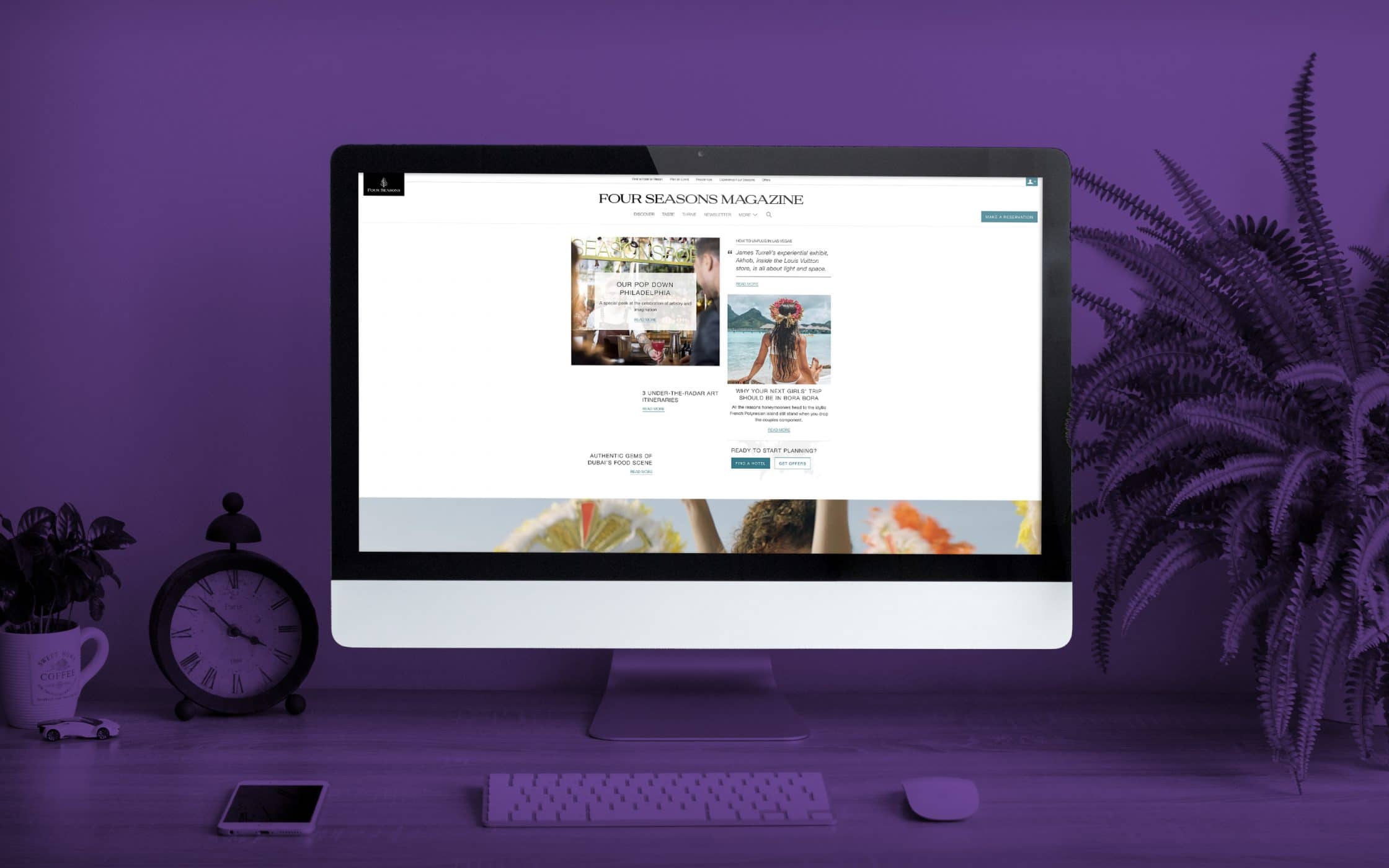 The Four Seasons digital magazine is an interactive online campaign that's packed full of useful information to guide your travel. You can learn about the best food in certain parts of the world, read stories from adventurous contributors and more. As you browse through the magazine, you've also got the option to book a hotel reservation for any destination that catches your eye, with a simple call-to-action button in the top right-hand corner.
3. Loews: User generated content
Sometimes, the best hospitality marketing strategy isn't about creating new content for your audience to consume. Instead, you can focus on sharing the content that your customers create and using that information to drive more sales. For instance, in 2015, Loews Hotel created their #TravelForReal campaign on social media, encouraging customers to share their photos from journeys around the world online. The tagline "Because nobody tells our story better than you," was perfect for creating affinity with Loews target audience.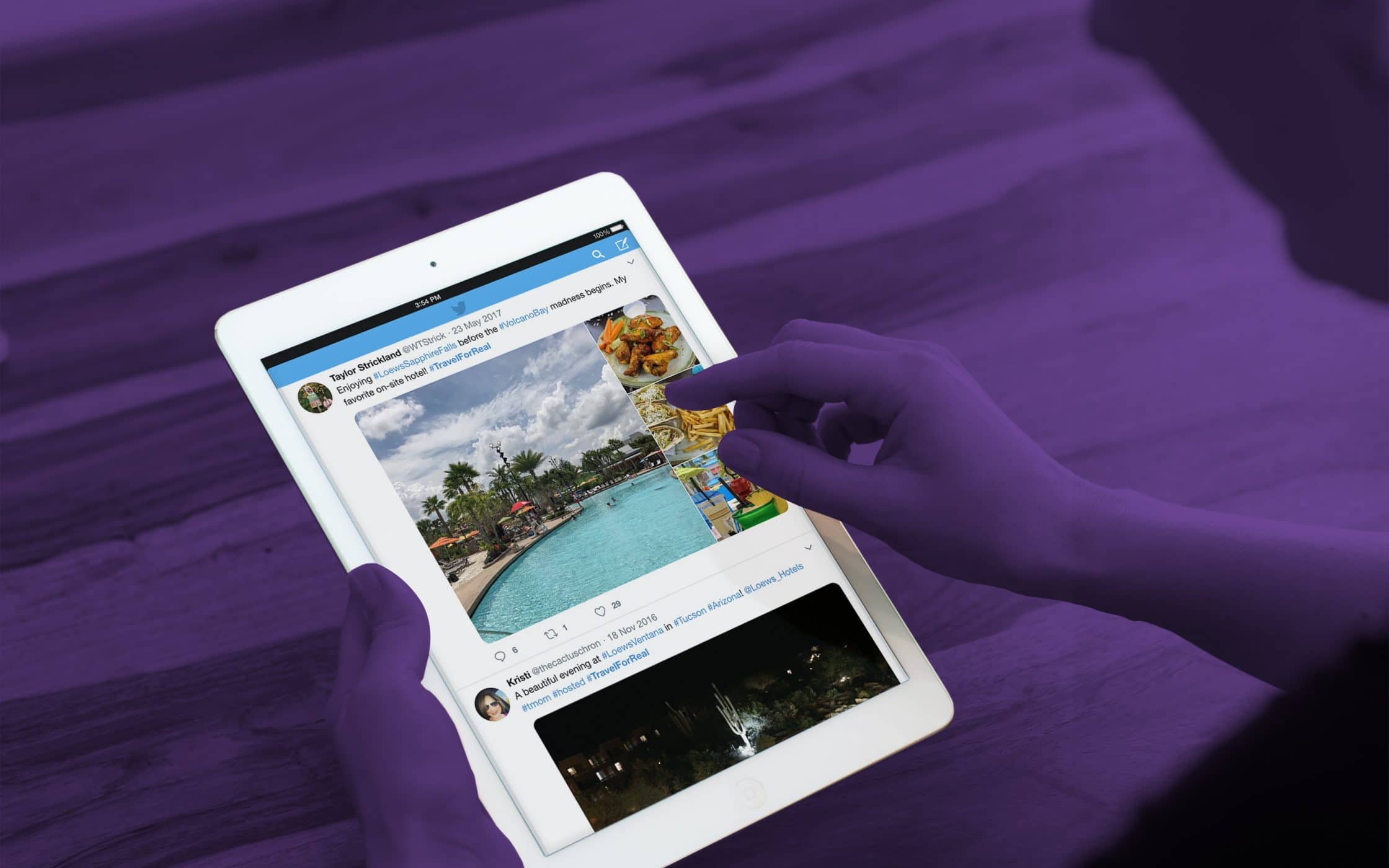 The user-generated content campaign was a great way to drive attention towards the brand, and simultaneously highlight Loews commitment to their target audience. Since research suggests that up to 93% of customers find user-generated content helpful when in the middle of the buying journey, this campaign was a great way to raise trust for the brand.
4. Marriott: Films (video marketing)
Finally, video marketing has become a crucial part of many advertising campaigns today, and it's particularly useful for the hospitality industry. With businesses that run hotels, recreational facilities, and restaurants, there's plenty of amazing experiences that you can show off through video. Marriott Hotels took advantage of this fact when they launched their short film campaign.
Through short films, Marriott managed to both showcase what customers could expect from their hotel experiences and highlight the unique nature of their brand personality. Similarly, your hospitality brand can use videos for everything from behind-the-scenes tours, to one-on-one interviews.
Tips in hospitality marketing and advertising
The hospitality industry is a trillion-dollar sector.
Though there are plenty of people out there looking for their next unforgettable experience (particularly among the millennial generation), there's also a lot of competition for emerging brands to overcome. Gathering bookings isn't as simple as it once was, and the old-fashioned hospitality marketing concepts that used to work for you, may not be relevant today.
If it's been a while since you upgraded your hospitality marketing plans, now could be the ideal time to give your online and offline presence the boost they need. Here are some quick last-minute tips to add to your advertising campaigns.
1. Make sure you're targeting the right audience
What kind of hospitality business are you running? Are you a hotel, a restaurant, a recreational facility? More importantly, who is your ideal guest or customer? Restaurants appealing to high-level customers in search of a fine-dining experience will need a different marketing strategy to a homely lodge-type hotel.
Before you start working on any hospitality marketing and advertising plans, make sure that you have all the information that you need about your target audience. Remember, you might find that you have multiple user personas to cater to. Many hotels appeal to different customers of different income levels, depending on the room being booked. If necessary, split your audience into different segments so you can make sure you're connecting with your customers on the right level. The more you understand your target audience, the easier it will be to create marketing campaigns that speak directly to them.
2. Don't be afraid to remarket
In today's competitive marketplace, it's rarely the first interaction with a customer that will lead to a sale. In fact, for the hotel segment of the hospitality industry, the abandonment rate for booking rooms stands at around 75%. In other words, three out of every four people that come to your website looking for a place to stay will get distracted and leave your site.
There are plenty of reasons why someone might leave a site before they've made a purchase. For instance, some will abandon the site because their food delivery arrives at the door, while others will want to check for a better deal elsewhere before they commit to a booking. Remarketing is a good way to give your organisation a second chance.
With marketing campaigns, you target the people who have already visited your website before and encourage them to return with dynamic and relevant advertisements. Though remarketing campaigns won't always work, they give you another way to connect with your audience.
3. Remember to collaborate
Finally, just because hospitality marketing is a competitive space, doesn't mean that you have to "go it alone." The chances are that your hotel, restaurant, or gym is located in an area that's surrounded by other businesses and attractions. Getting to know your neighbours and collaborating with relevant businesses is a great way to drive attention towards your company. Consider adding new people to your hospitality marketing plans.
For instance, you could partner with a local surf school next your hotel and run a competition for a chance to win free lessons. Other people, you can consider collaborating with include influencers. Macro and micro influencers can lead traffic to your website from all over the internet and improve your chances of gaining significant traction online.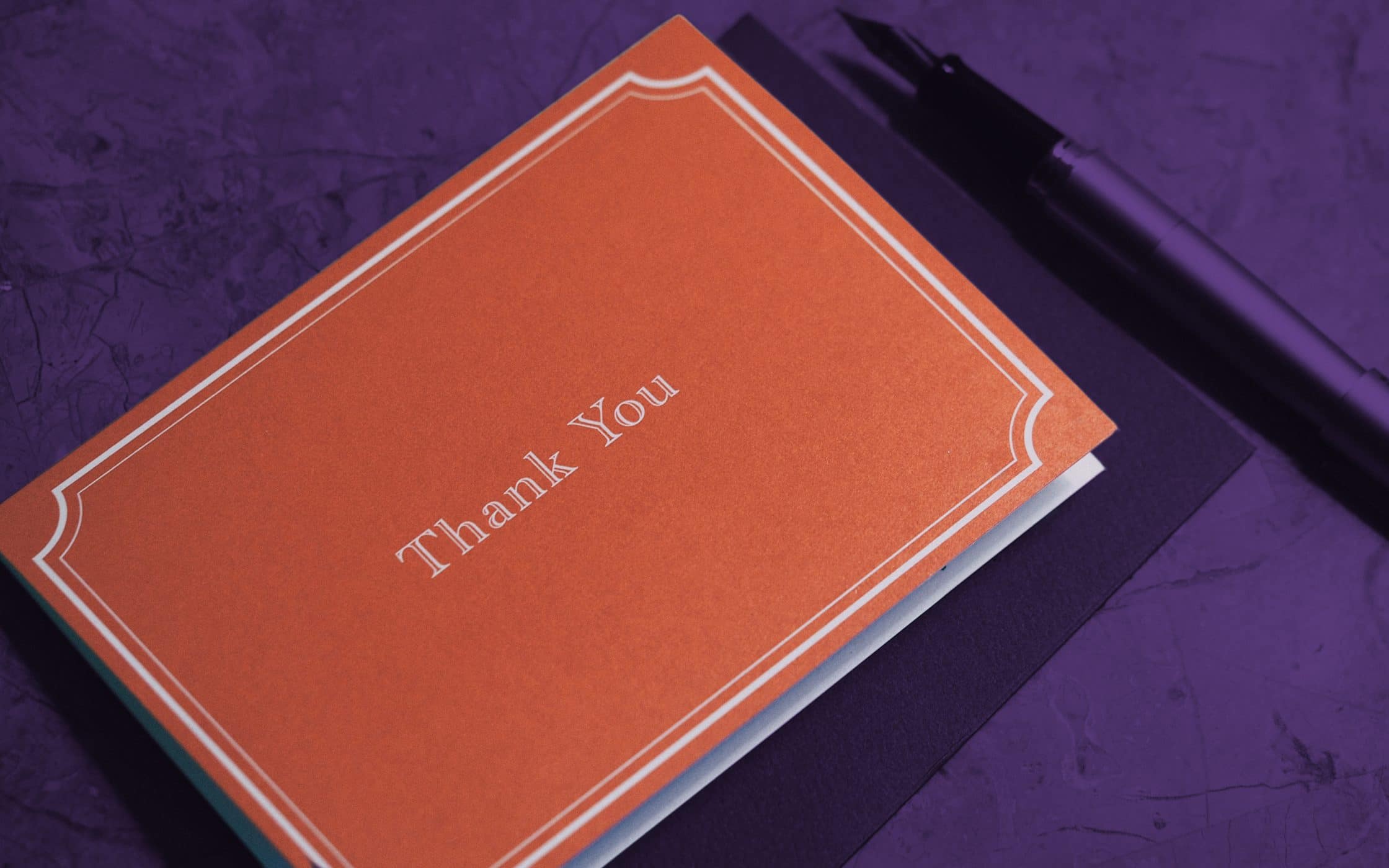 Need help with your hospitality marketing management?
Hospitality marketing is just like any advertising plan, for companies from almost any industry. The key to success is understanding your audience and knowing how to capture their attention.
For the hospitality industry, the best campaigns deepen relationships with your target audience. Through campaigns that encourage trust and loyalty, hospitality companies can increase their chances of turning existing customers into advocates and maximise the effects of their advertising campaigns. In a world where customers use social proof to decide which experiences that they want to have with hospitality brands, it's essential to manage your reputation.
With the tips and guidance above, you should have everything you need to start putting your hospitality marketing plans together. Remember, the campaigns you create need to speak to your audience on their level, appear on the right channels, and represent your brand in a way that helps you to stand out from the rest of your competition. If you need help making the most out of your hospitality marketing strategy, reach out to the team at Fabrik today!
If you enjoyed this article, you might enjoy these too:
— Corporate wellbeing strategies: Your brand check-up
— Responsive logos: Dynamically designed to impress
— Sonic branding: A sound strategy for business success