11 memorable and inspiring examples of good branding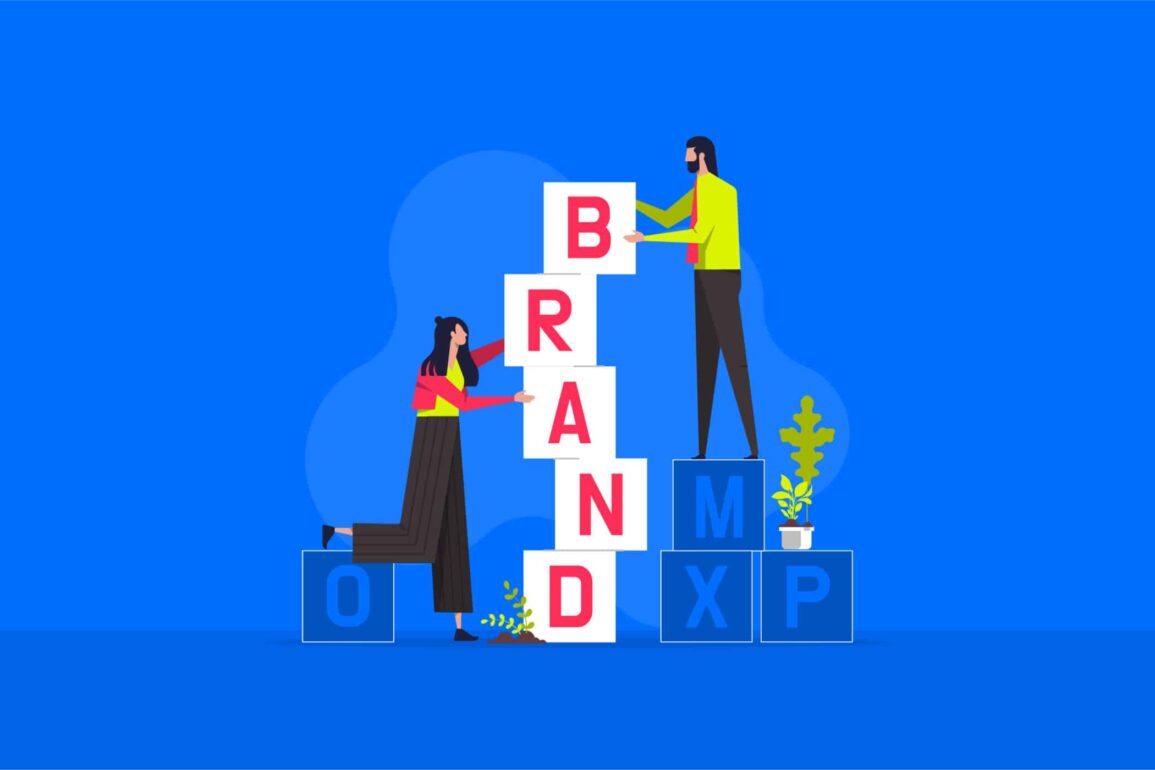 Examples of good branding draw attention to just how important the right brand strategy is to ensure your business is successful. Great branding examples inspire and motivate not just customers but other businesses too.
Today's consumers don't buy products based on simple factors like price, availability, or even feature sets. They're looking for ways to form deep emotional connections with organizations that share their core values and visions.
With a strong brand identity, organizations can highlight what differentiates their company from the competition. They draw attention not just to their products' unique selling points but also to their brand's personality and the way they interact with consumers.
Successful brands go beyond choosing the right name and designing a good logo to consider how their business impacts their audience. This careful strategy ensures the best brands can develop an emotional connection with their audience that lasts a lifetime.
In this article, we will explore some of the most famous examples of good branding from businesses known across the globe.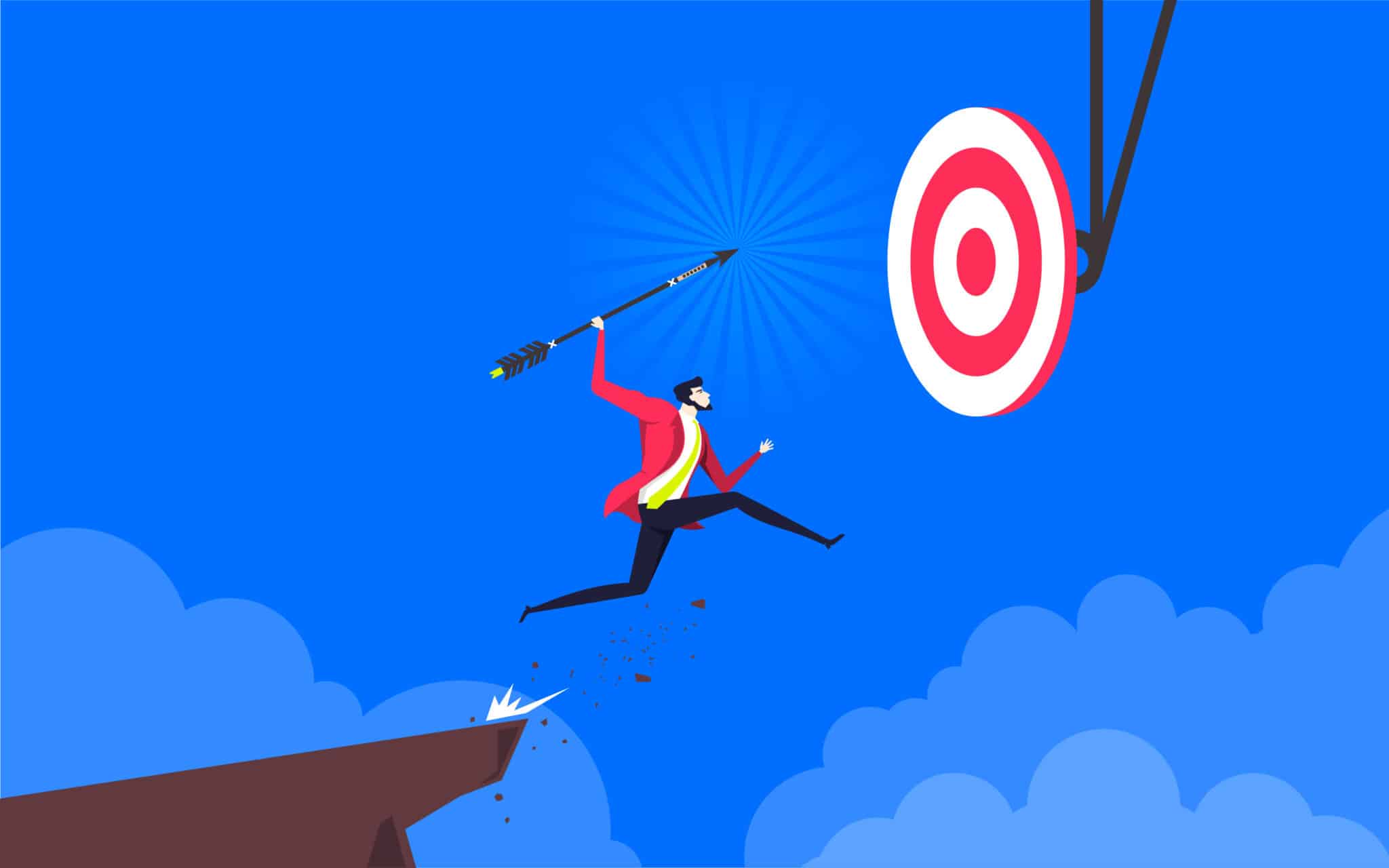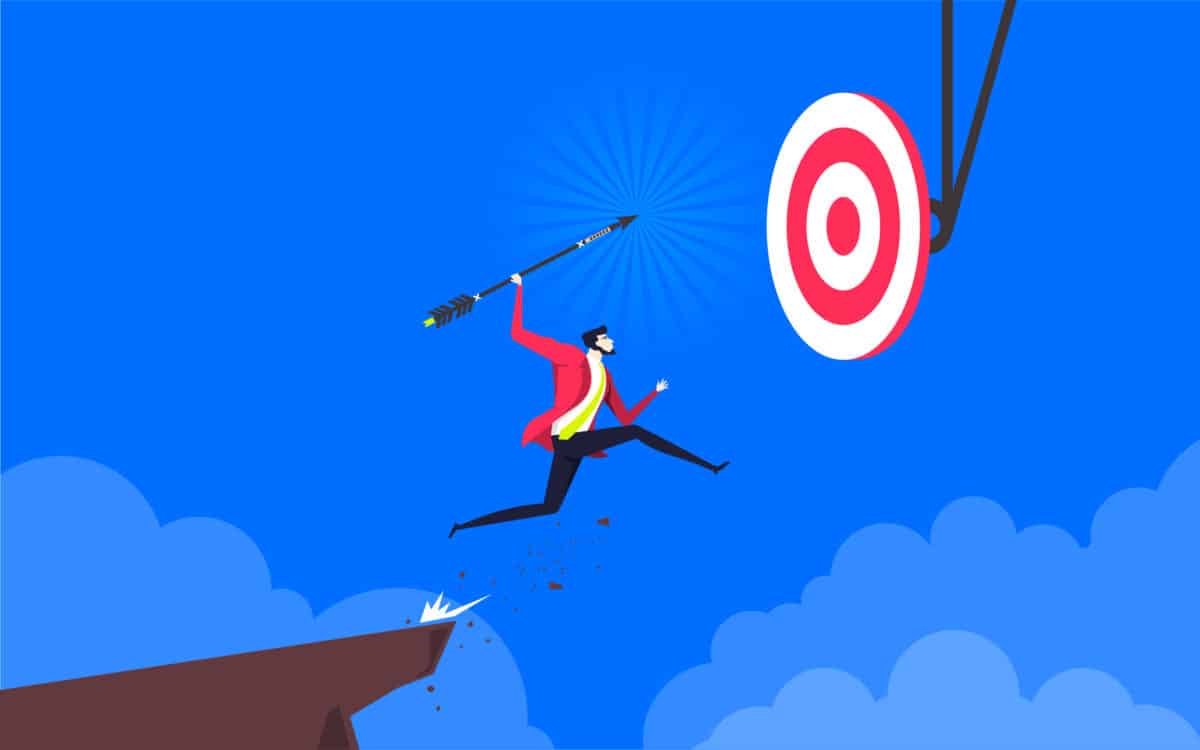 What is an example of good branding? Core factors
Before we start looking at examples of good branding, it's worth defining what makes a powerful brand. Many organizations still make the mistake of thinking a great brand is all about producing a successful brand image. While your logo, color palette, and other factors do have an impact on how effective your branding is, there's more involved in strong brand identity.
A brand consists of everything companies use to differentiate themselves from their competitors and connect with their target audiences. Compelling brands need a unique personality, vision, and mission to cultivate brand recognition and loyalty.
Some of the core components of a good brand include:
Brand name and tagline
The name of your company makes a huge difference to how consumers perceive you and how well your organization can stick in the minds of your customers. Combined with a tagline or slogan, it can help to enhance your brand messaging and provide insight into your personality.
Brand image
Though there's more to a good brand than visuals, the right image is important. Your logo should distill the components of your company into an easy-to-understand image for your customers. Your color palette and typography or iconography choices should connect with clients on an emotional level.
Brand personality
Your personality as a brand highlights the human characteristics of your business. It influences how you connect with consumers through marketing and messaging strategies, the tone of voice you use, and even how you interact with clients in person.
Values, vision, and mission
The vision, values, and mission of your company make up the essence of your brand. They highlight what you aim to achieve for your customers or your brand promise, as well as how you're going to reach your goals. These components are a crucial part of forming an emotional connection with your audience.
Brand positioning
Brand positioning influences how you place your company in the market you serve. It revolves around the specific customers you want to target, how you compare to your competitors, and how you deliver value.
Your brand positioning strategy dictates how you earn a place in your consumer's minds as the right solution to their problems.
11 examples of good branding from leading companies
Now we've defined some of the core elements of a good brand, it's time to look at them in action. There are plenty of great branding examples out there in virtually every industry. However, for the purpose of this list, we're looking specifically at some of the most well-known companies.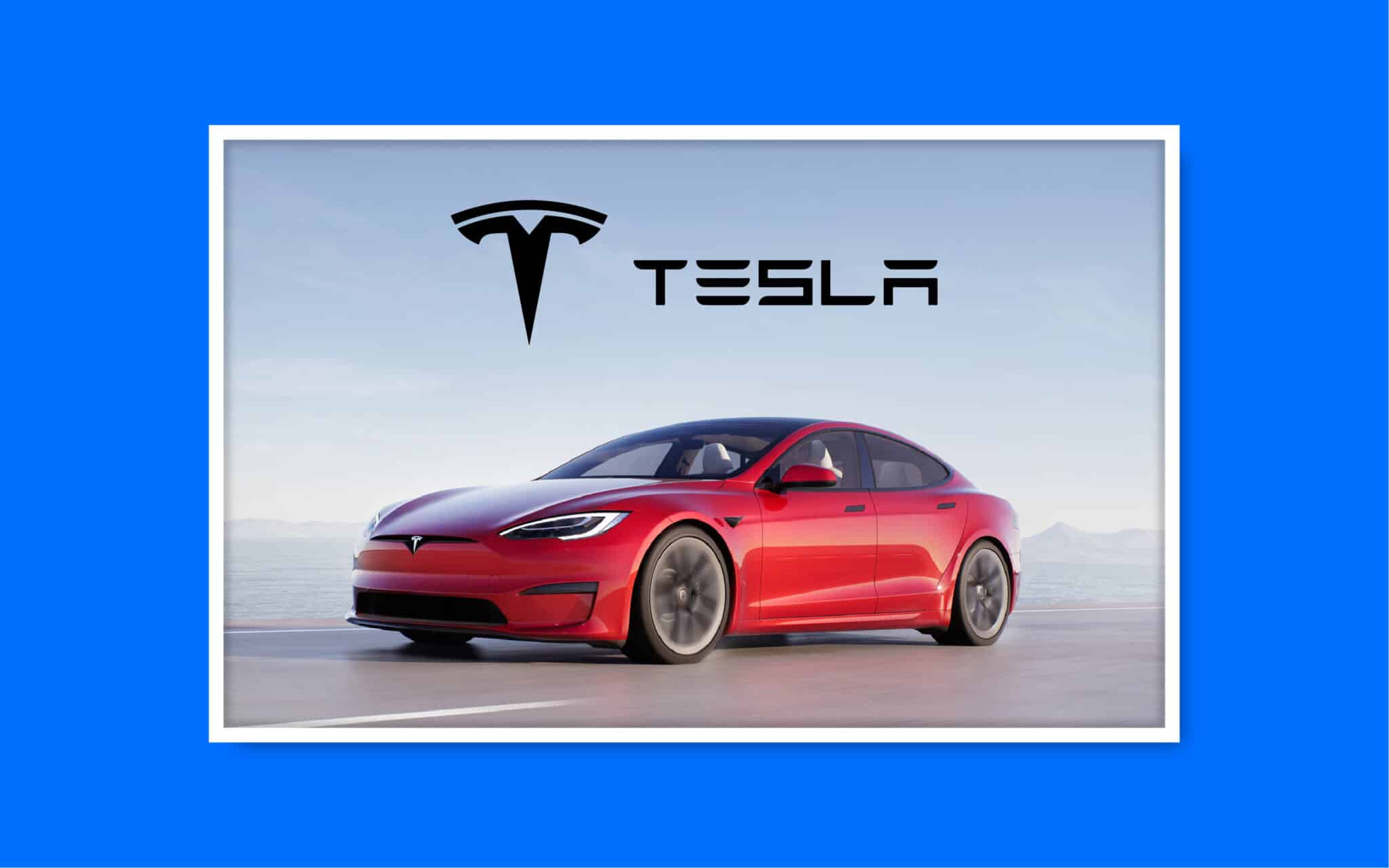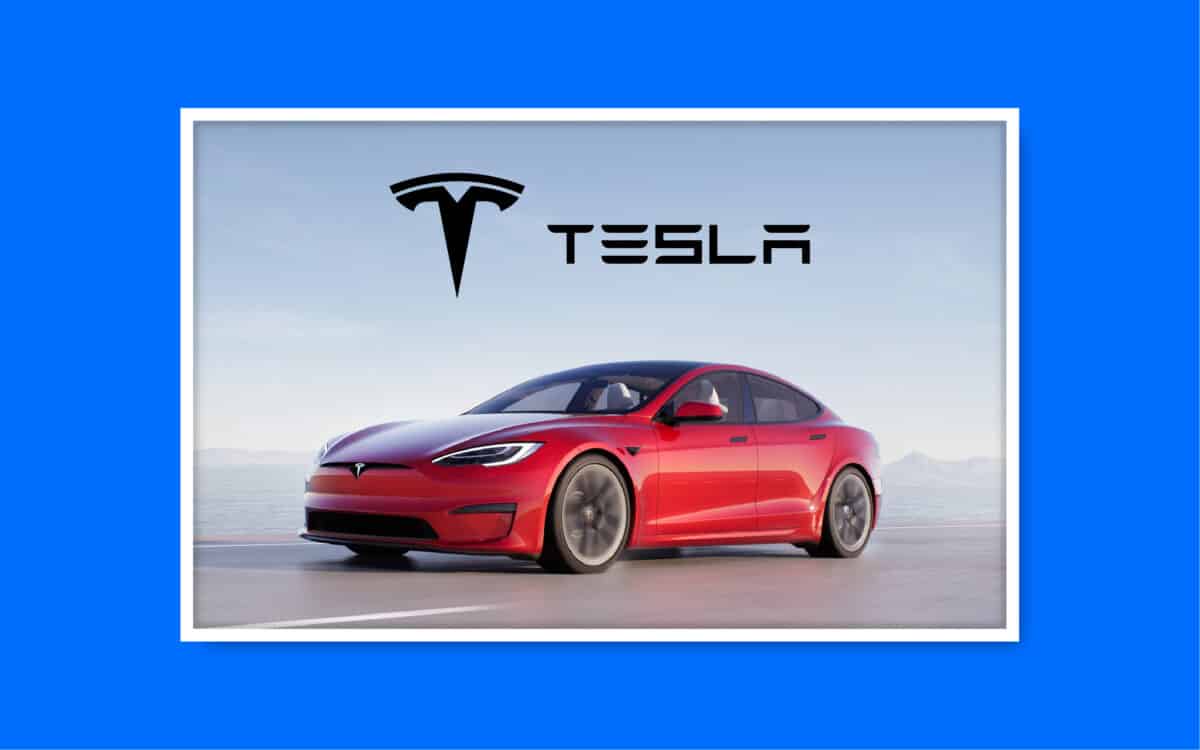 1. Tesla
Tesla positions itself as an innovative brand committed to preserving the world's resources and transforming the way we travel. The company's logo and visual identity are built around this focus on innovation.
Even the "T" in the Tesla symbol is taken from a mechanical component, demonstrating the company's authority, and thought leadership in its space.
Tesla's brand personality and messaging further build on this focus on innovation with a creative and out-of-the-box approach. The company speaks as an authority but also connects with its customers' passion for discovery. Tesla is fun, modern, and youthful, yet also incredibly intelligent.
The mission and values of the Tesla brand also help it to connect with its clients on a deeper level. The brand believes in accelerating the world's transition to sustainable energy, and it commits to achieving this goal by regularly investing in research, development, and creativity.
Most of the new products and solutions delivered by the Tesla brand draw attention to its focus on protecting the world and preserving sustainability through unique electric vehicles. Even the name "Tesla" highlights the brand's focus on electricity as the future of power.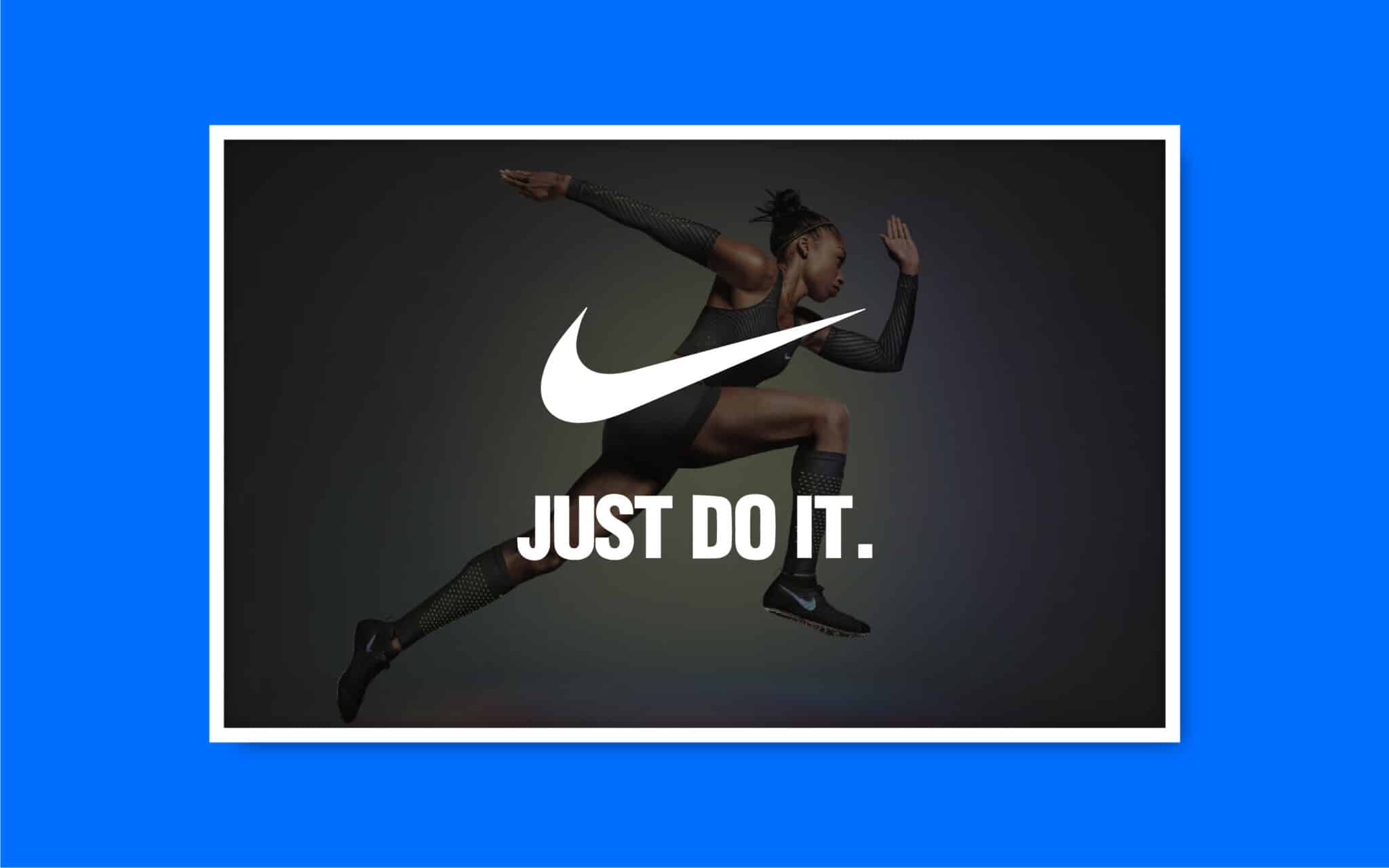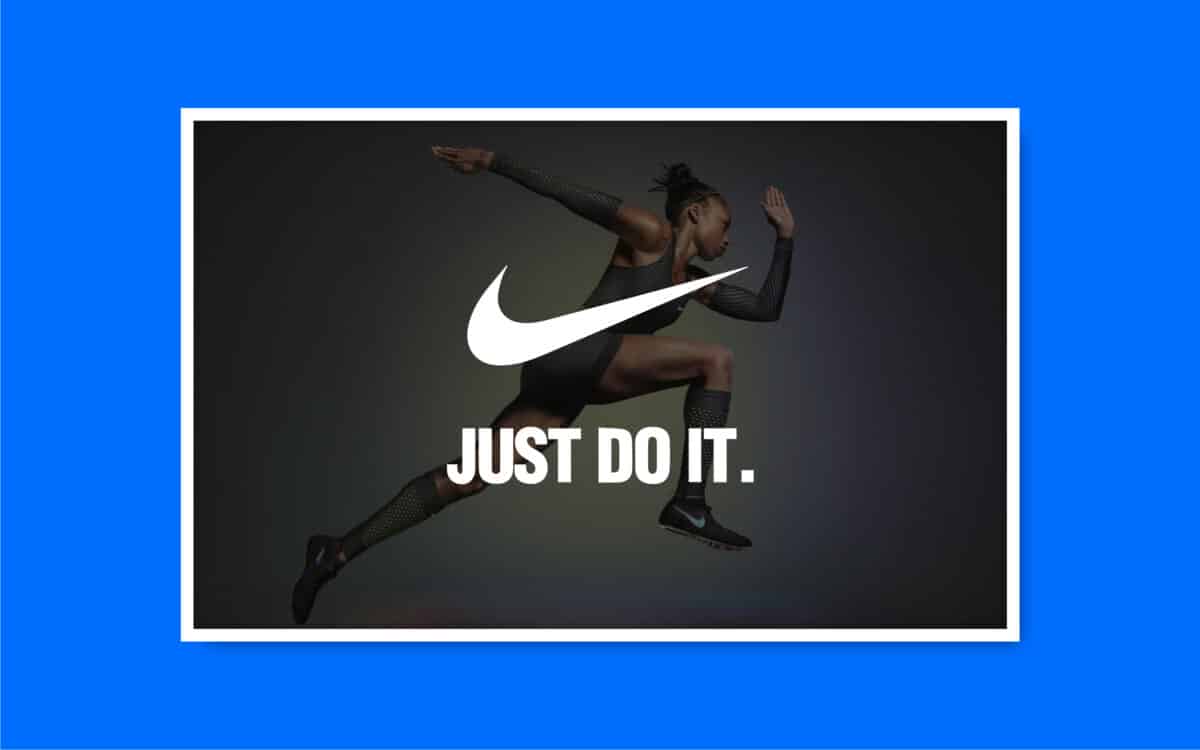 2. Nike
Probably one of the world's most recognized brands, Nike has built a phenomenal identity for itself over the years.
The company built its mission around serving and supporting the world's athletes, but it also redefined what the word "athlete" means, focusing on motivating everyone to be more active in achieving their physical goals.
Nike's brand identity revolves around making the customer the hero of their own story. The name of the company is based on the name of the Greek goddess of victory. The company's tagline, "Just Do It," is all about pushing people to overcome their hurdles.
Even the iconic Nike swoosh makes us think of achievement and accomplishment.
Nike's advertisements communicate with customers on a friendly level, showing us anyone can be an athlete, regardless of their background. The company also positions itself as an industry leader by regularly working alongside influential figures in the athletic world.
Nike's unique branding even shows through in the creation of both its products and stores. Everything the company creates is sleek, modern, and almost futuristic.
Nike even enhances brand awareness through its compelling storytelling strategy. Its unique brand voice shines through in all of its messages to customers across every channel. It aims to connect with our emotions and make us feel empowered.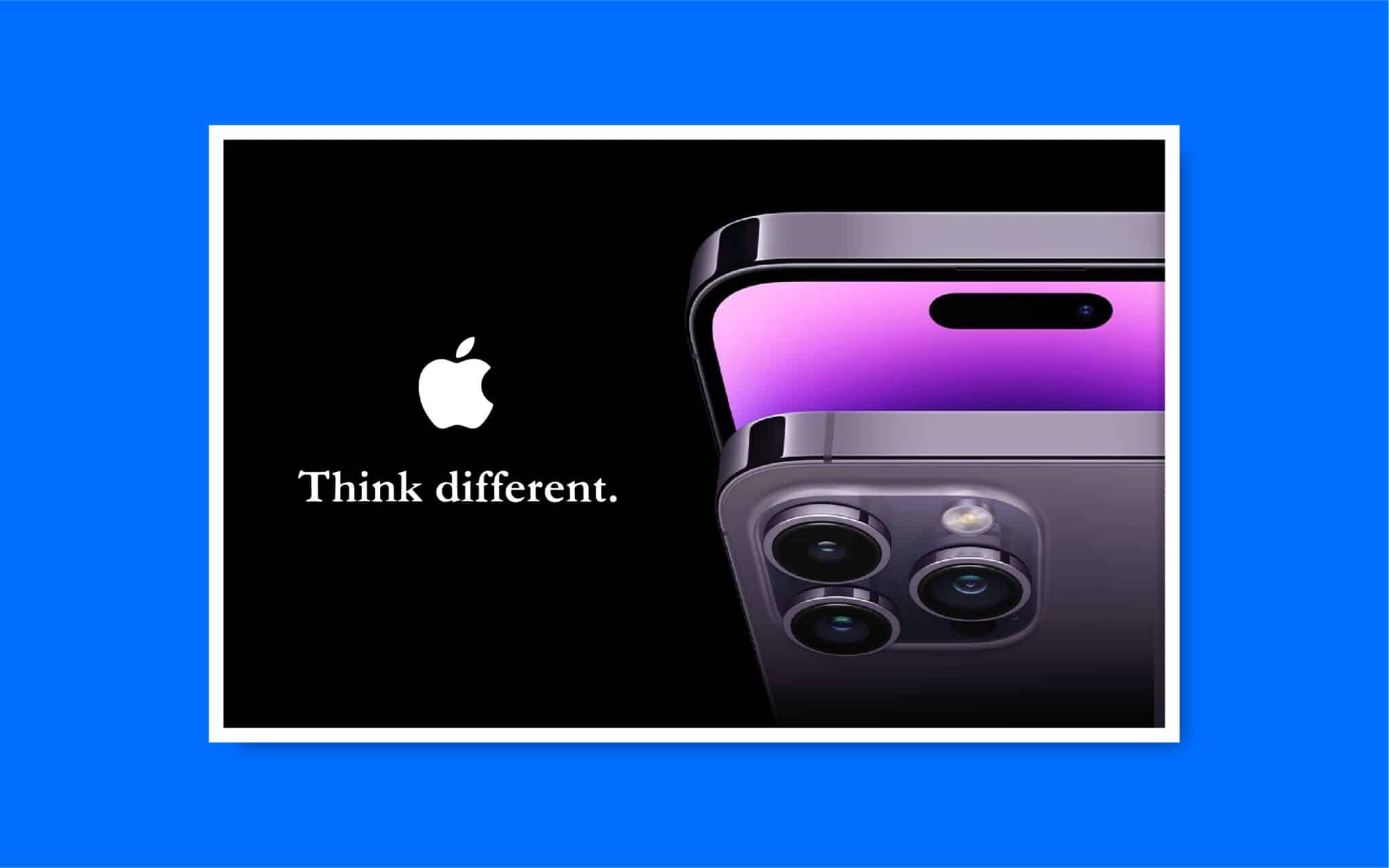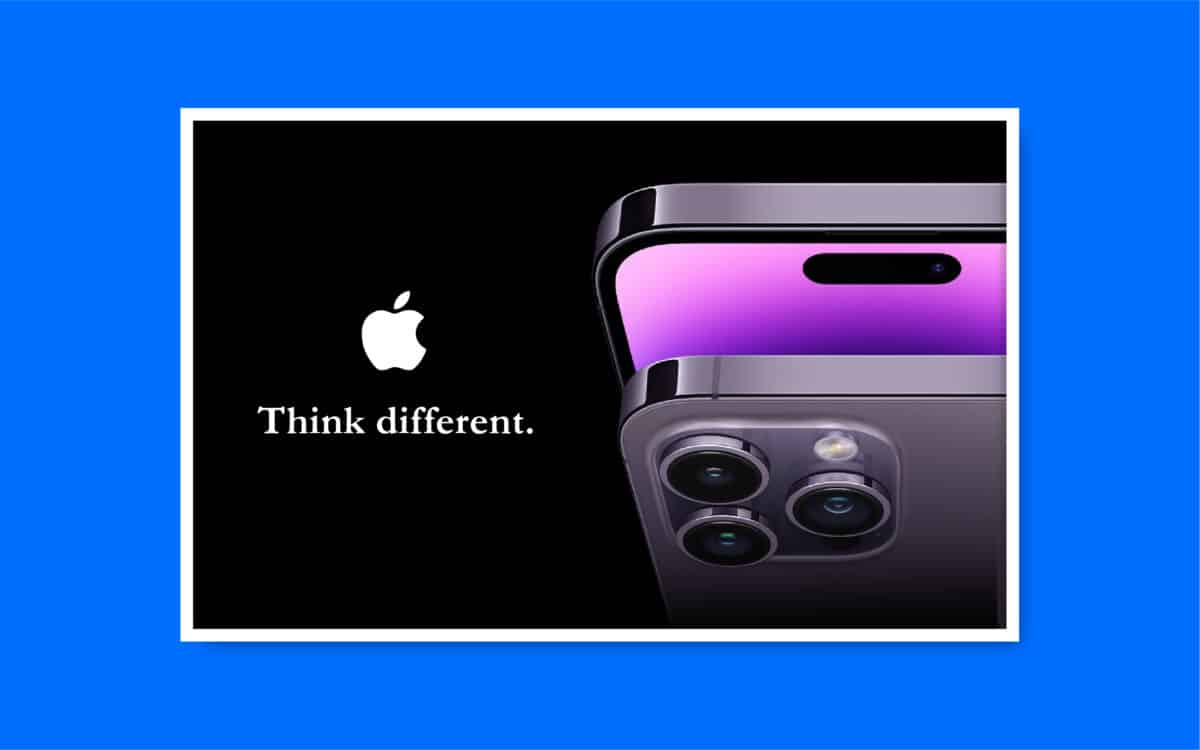 3. Apple
It's almost impossible to talk about great brands without drawing attention to Apple. One of the best-known technology companies in the world, Apple has built its identity around a focus on nourishing, supporting, and empowering its customers.
Even the word "Apple" makes us think of fresh and invigorating things, and the Apple logo builds on this concept.
Apple positions itself as an innovator in its field, committed to coming up with new solutions to transform the world we live in, whether it's devices for listening to music or virtual assistants.
The company regularly hosts events and speeches where it provides insights into the latest solutions it's developing and showcases its authority.
The company is also heavily committed to customer experience. It ensures its products are still easy to use, no matter how transformative they are. The company also hires professionals designed to support customers wherever they are, with immediate repairs and guidance whenever something goes wrong.
Apple's approach to branding has captured the loyalty of countless consumers worldwide, who define themselves as creative, out-of-the-box thinkers with a passion for evolution.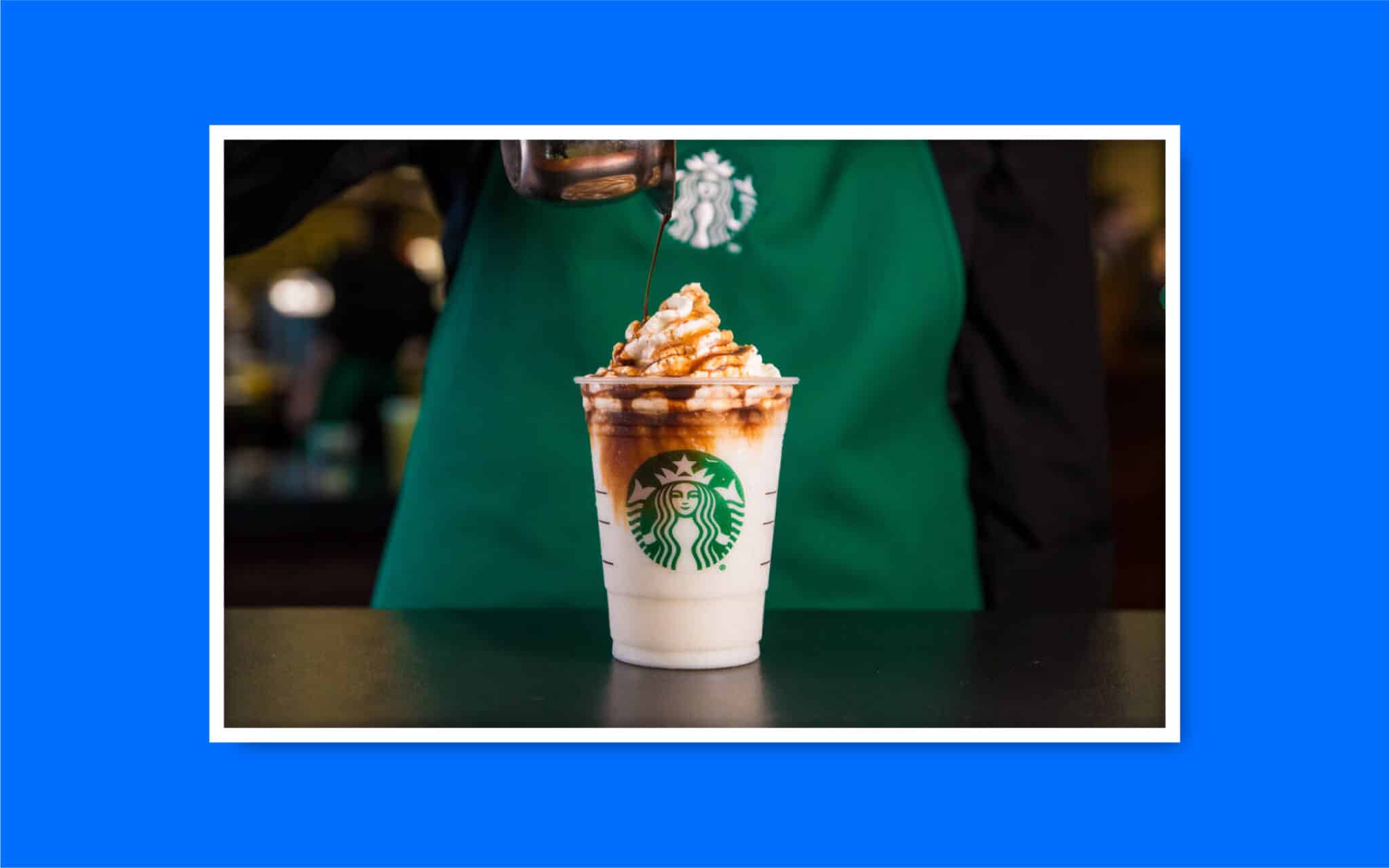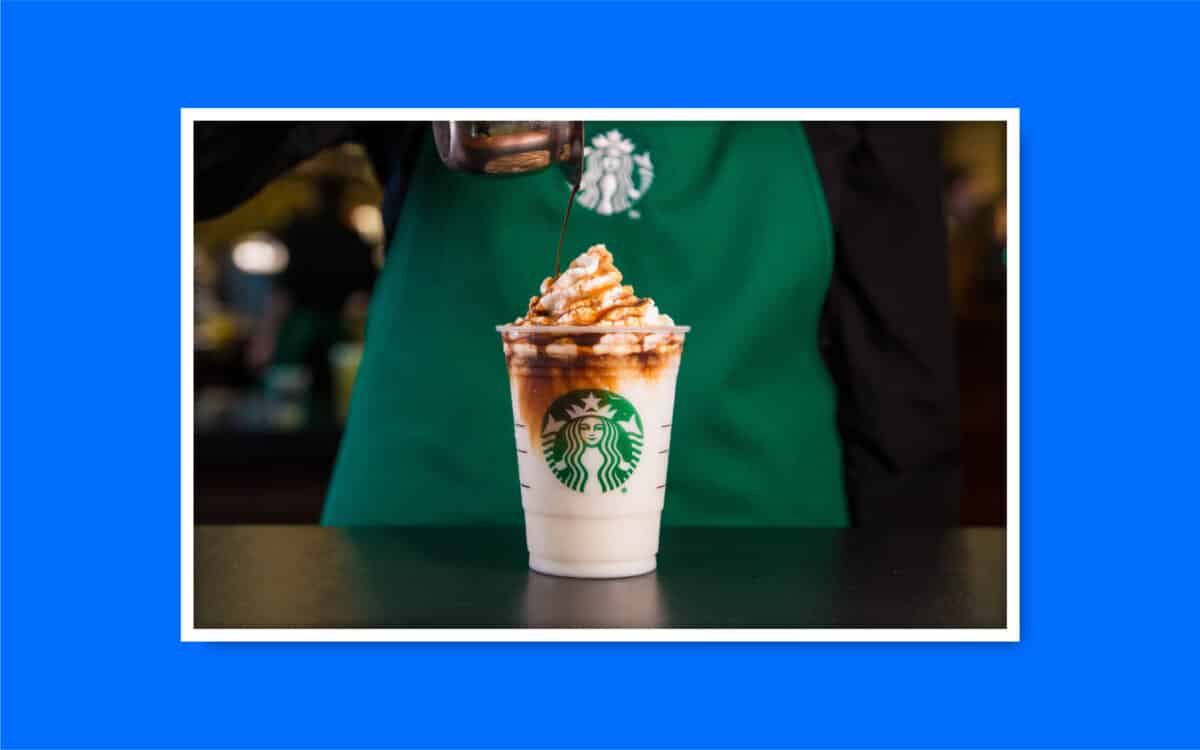 4. Starbucks
Committed to being more than just a coffee brand, Starbucks has built its identity based on experiences, community connections, and sustainability.
Starbuck's mission is to inspire and nurture its customers, wherever they are, through incredible experiences. As such, the company carefully constructs both its products and locations to adhere to the values of its customers.
Every Starbucks Barista is trained to deliver excellent, personalized service, and every customer can expect the same quality of support when they visit a location. Starbucks' brand identity also revolves around creativity.
The Starbucks siren makes us think of mythological stories and magic. The color palette of green and white highlights purity and growth.
Starbucks also champions its customers in its marketing strategies, drawing attention to influencers and everyday consumers with its campaigns.
Starbucks positions itself as a champion of community spirit, connecting with cultural and social movements around the world and constantly supporting its customers. Its tone of voice is welcoming and engaging, designed to make everyone feel like they're part of something bigger.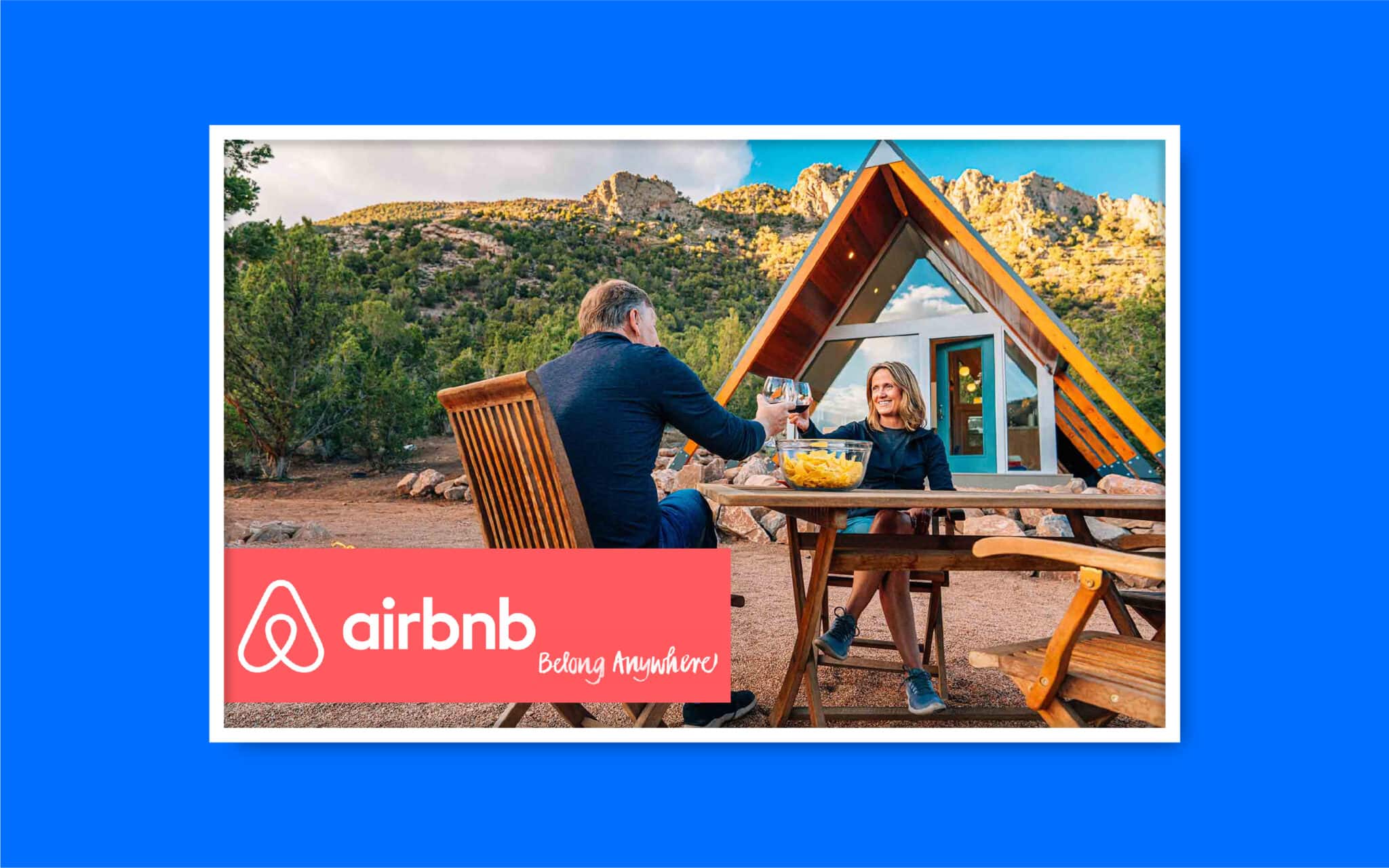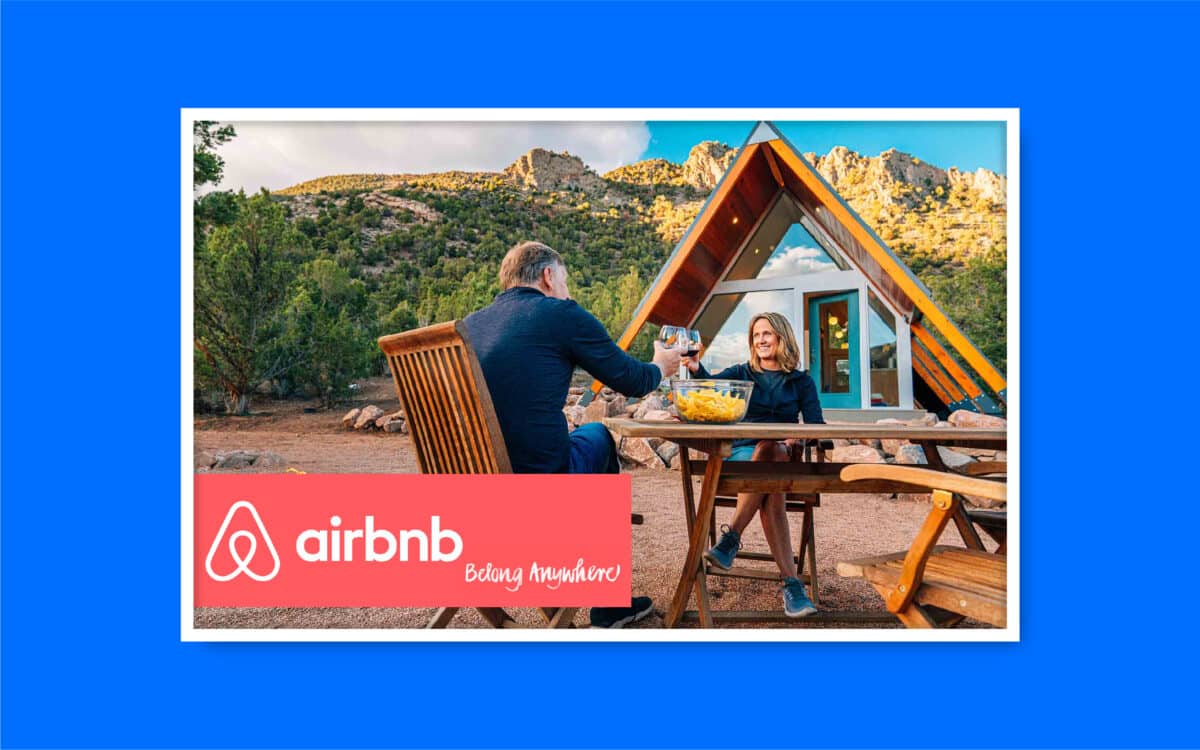 5. Airbnb
Airbnb has quickly emerged as one of the most successful companies in the world, and it's another of the top examples of good branding worth paying attention to.
Starting with the brand's visual identity, the Airbnb logo conveys ideas of community and compassion, with a heart-shaped symbol developed in soft colors intended to connect with customers on an emotional level.
The company's tone of voice is inspirational and creative. Every piece of content produced by the brand is intended to create amazing visions in the minds of its customers. Even the social media posts on the Airbnb Instagram account include interesting and compelling captions.
To deliver on its mission to provide unique travel experiences, Airbnb commits to convenient customer service and support. The team creates guides to help individuals navigate new spaces and provides users with the option to connect directly with their host whenever they have any questions.
Airbnb's branding is also focused on innovation. Across multiple marketing channels, the company frequently draws attention to how it's taking steps to make travel experiences more convenient for everyone.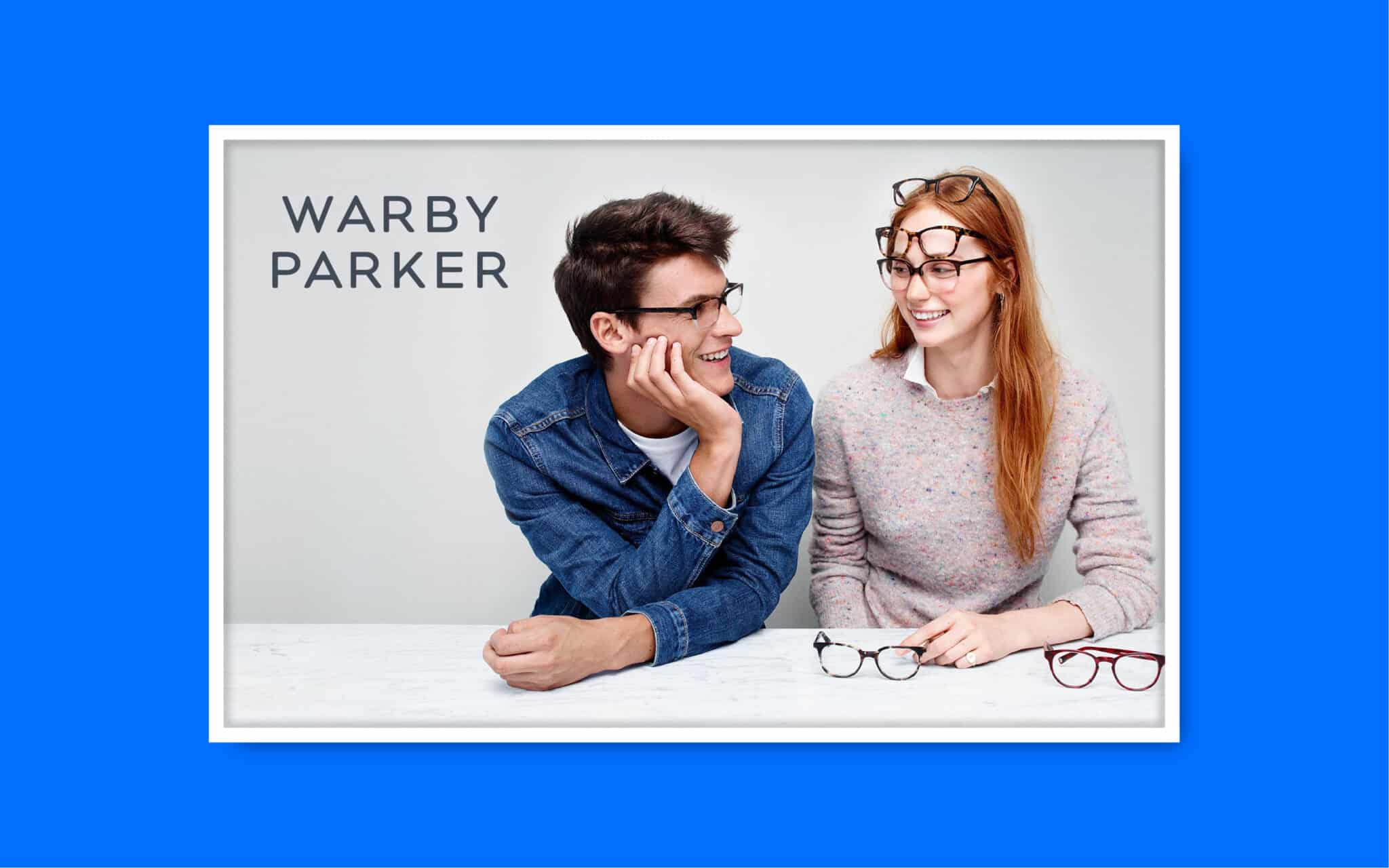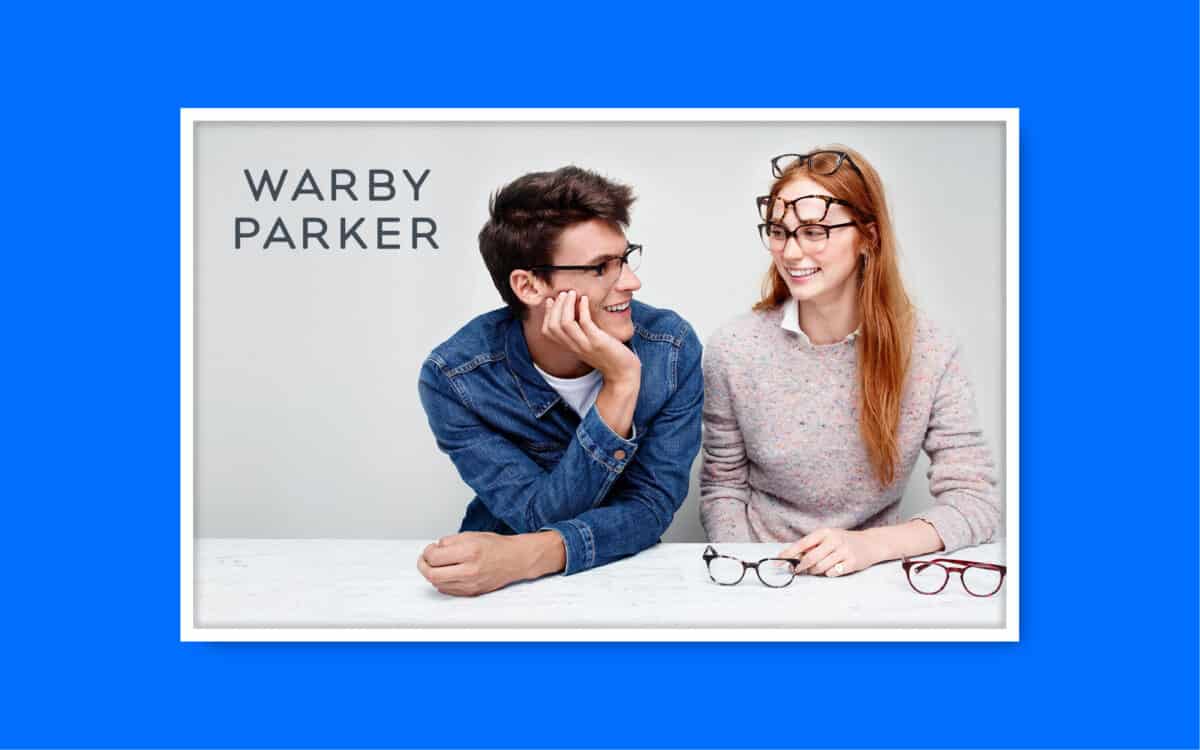 6. Warby Parker
While there are many different brands out there offering prescription glasses and lenses, few have the same impact on their audience as Warby Parker. The Warby Parker visual identity might be relatively simple, but the color palette of white and blue immediately conveys ideas of trust and reliability.
The company's brand has a unique tone of voice, which revolves around providing consumers with valuable information in a language they can understand. Many of the company's marketing strategies involve customer-centric dialogues, which champion the individual buyer.
The "Wearing Warby" section on the company's website offers excellent insight into real customers.
Warby positions itself as a champion of the people, sharing the stories of its customers through blog posts and videos. It also highlights its value on sustainability and ethical practices frequently, committing to delivering quality without negatively impacting the planet.
Warby Parker is also a brand with a heavy focus on convenience. Not only does it help customers to shop for the ideal glasses online, with useful guides and tools, but it also has a "home try-on" program, which allows customers to test their products in person.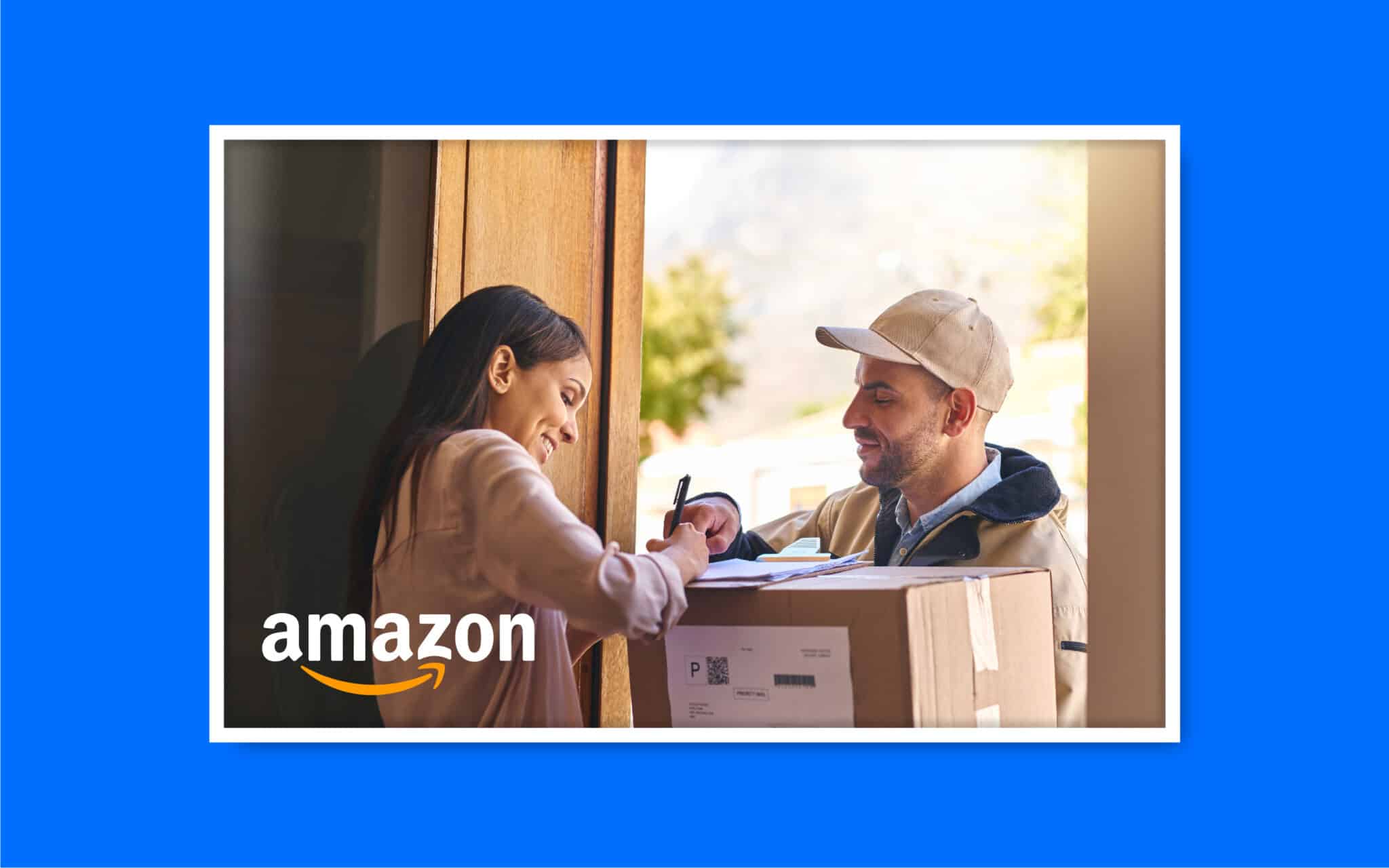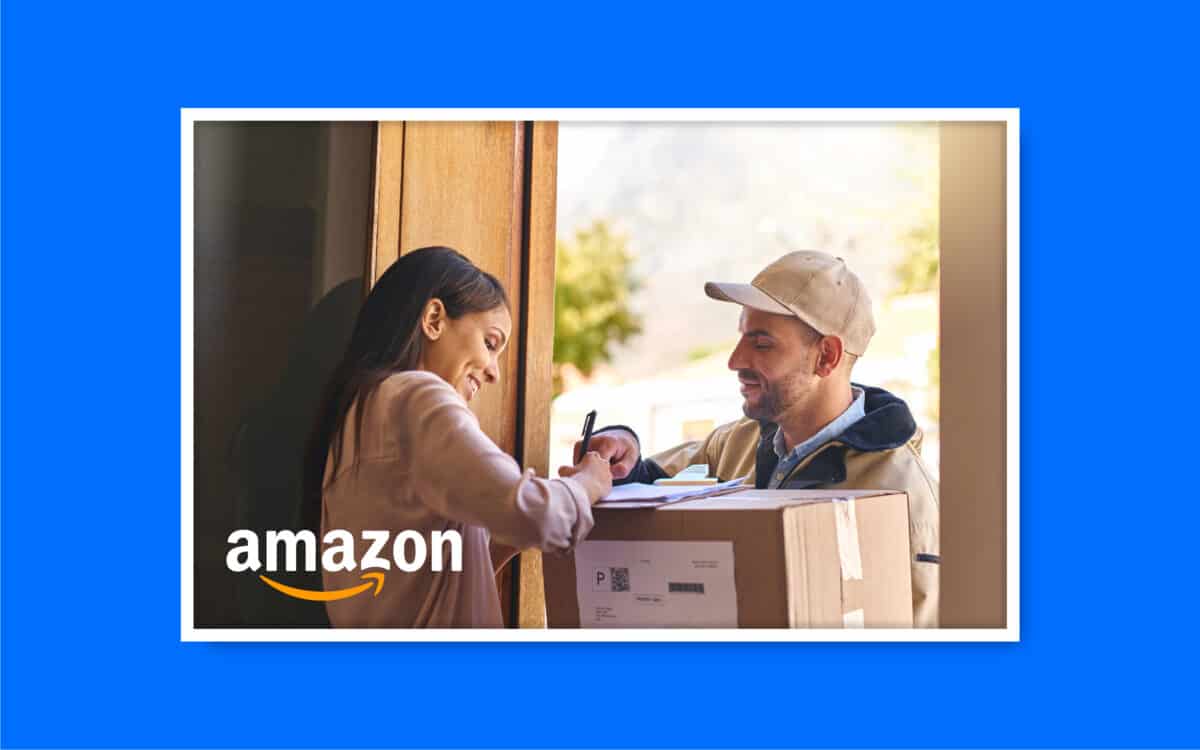 7. Amazon
Although, like many brands, Amazon has experienced some issues in the past with controversy, it's difficult to overlook the impact of its branding. Amazon is one of the best examples of good branding in the market today.
The name of the company was carefully chosen to represent its commitment to delivering a wide and diverse range of products.
Even the unique logo of the Amazon brand aims to connect with customers on an emotional level. The orange arrow from A to Z draws attention to the diversity of the product collection while also making the wordmark look as though it's smiling.
Amazon's mission is to be the most customer-centric company on earth. To accomplish this goal, the company has invested heavily in finding new ways to serve its community.
Not only does it partner with a huge range of different manufacturers and organizations around the world to offer a versatile range of products, but it innovates on how it delivers its items too.
Ensuring customers get an extraordinarily convenient experience is what has inspired Amazon to develop everything from faster delivery processes to applications and tools that help customers to shop online.
Amazon even uses its own algorithms to help customers sort through items on the marketplace and make the right purchases.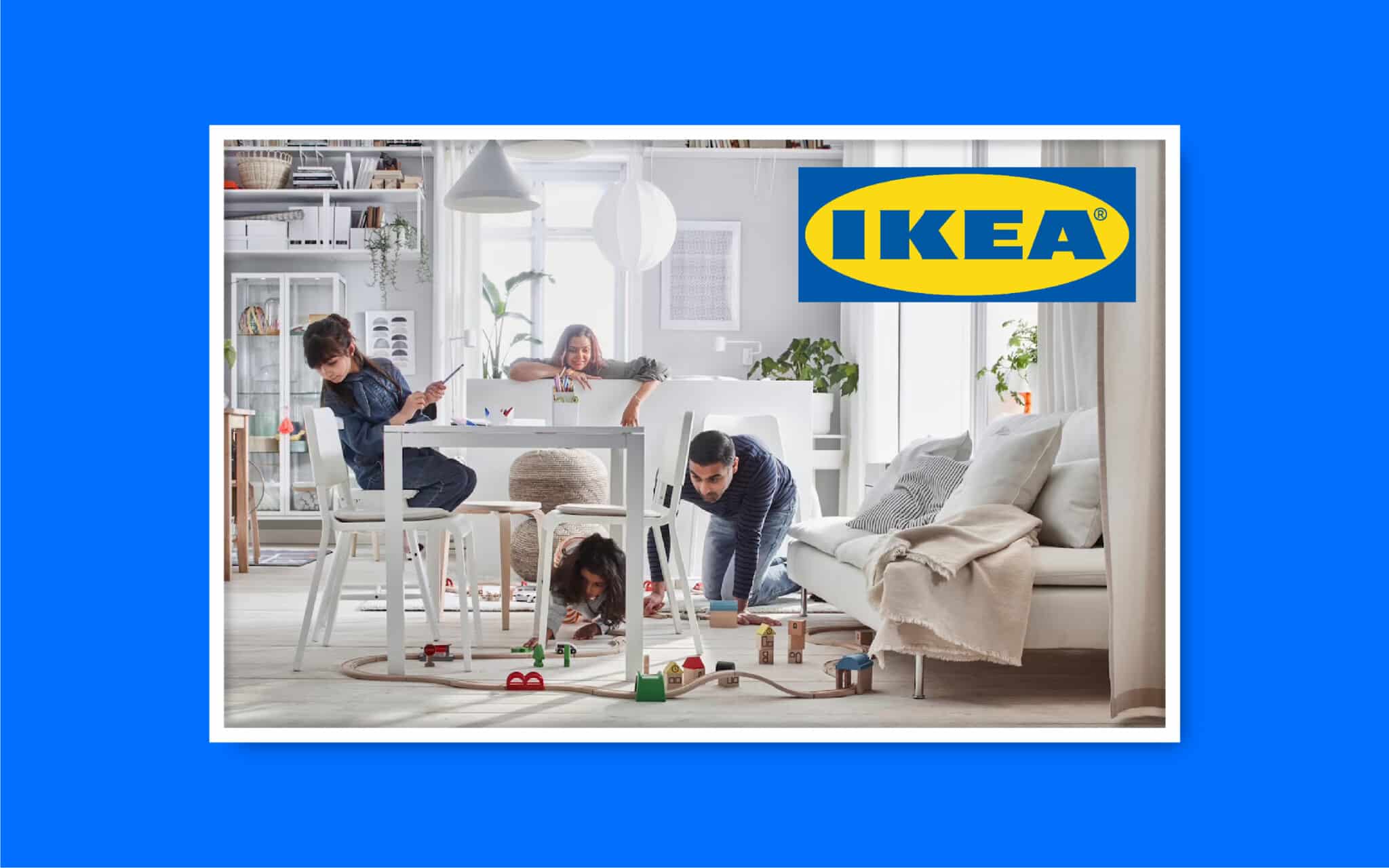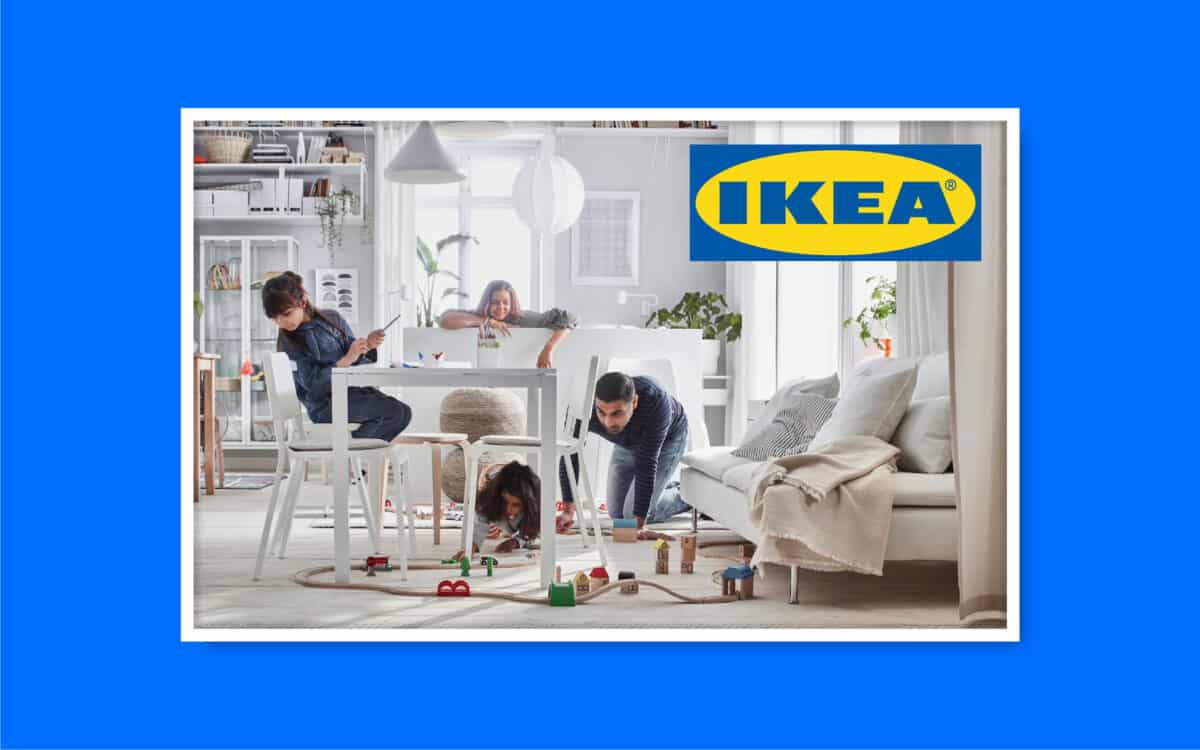 8. IKEA
Cheap furniture stores are everywhere in today's competitive market, but IKEA has managed to become one of the most popular options in the world thanks to its successful branding.
IKEA pioneered the concept of flat-packaged furniture, designed to reduce the costs of purchasing high-quality items for home décor. It's constantly looking for ways to tackle one of the core pain points of its target audience: high costs for products.
IKEA also builds its brand identity around its heritage as a Swedish brand. All of the products in the store are named with Swedish titles, and customers can even sit down and enjoy authentic Swedish meatballs and other meals when they're shopping.
The brand commits to ethical and sustainable practices, focusing on diversity, equity, and inclusion in its hiring strategies and reducing their impact on the planet.
For many, IKEA appears as a fun and friendly brand committed to exploring non-traditional ways of connecting with its audience. The company isn't afraid to think outside of the box with its marketing strategies.
The Swedish company commits to offering unique experiences in every store, allowing consumers to test products, build their own environments with computers, and access excellent support and assistance every step of the way.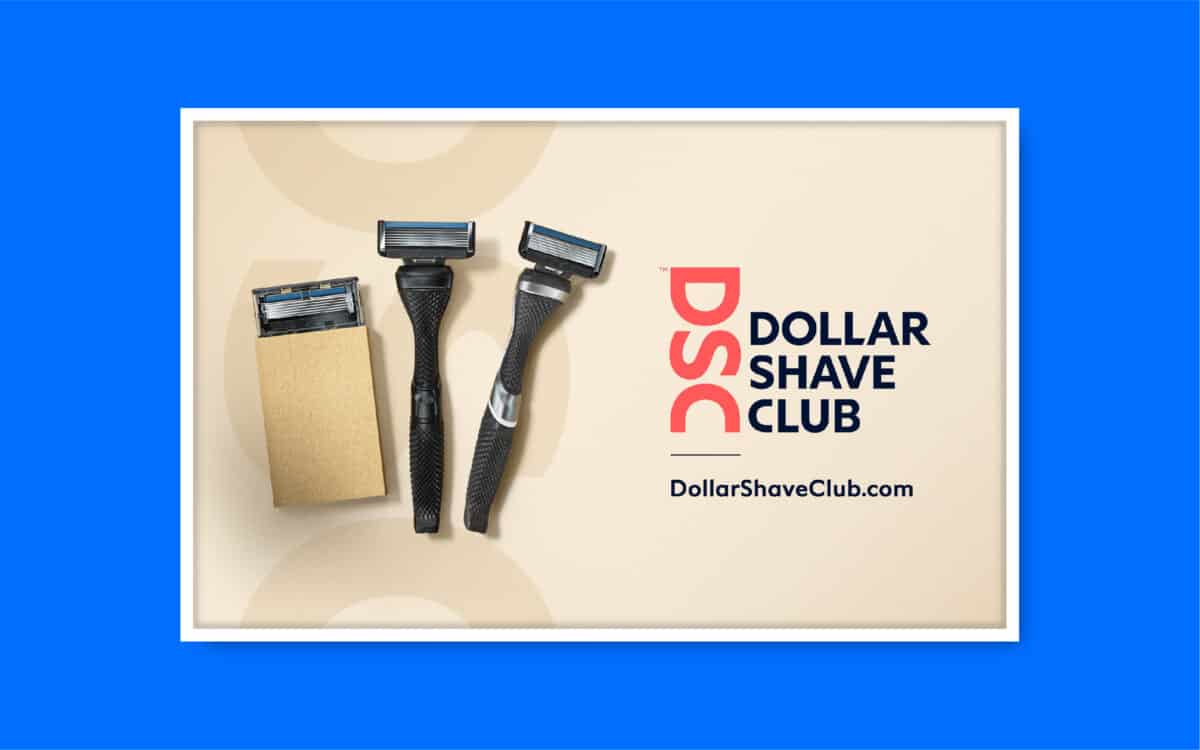 9. Dollar Shave Club
Dollar Shave Club uses a variety of strategies to connect with its potential customers and cultivate customer loyalty. One of the core components of the company's product branding strategy is affordability.
The brand wanted to make it easier for consumers to access exceptional products without paying a fortune.
However, since it's difficult to compete on the value proposition of affordability alone, Dollar Shave Club also invested heavily in connecting with customers in other ways. The global brand builds a personal connection with its customers through cheeky, fun, and playful marketing messages.
It positions itself as a bit of a maverick in its field, willing to do what other companies won't to serve its customers better. The company's unique logo appears on all of its products, but it maintains a simplistic and minimalist approach to creating new items to keep costs low.
Perhaps one of the main reasons Dollar Shave Club is one of the world's most iconic brands is it's committed to making life more convenient for its customers.
Even the company's go-to-market strategy, which involves selling subscriptions for blades to be delivered directly to a consumer's door, makes them more convenient than the average shaving company.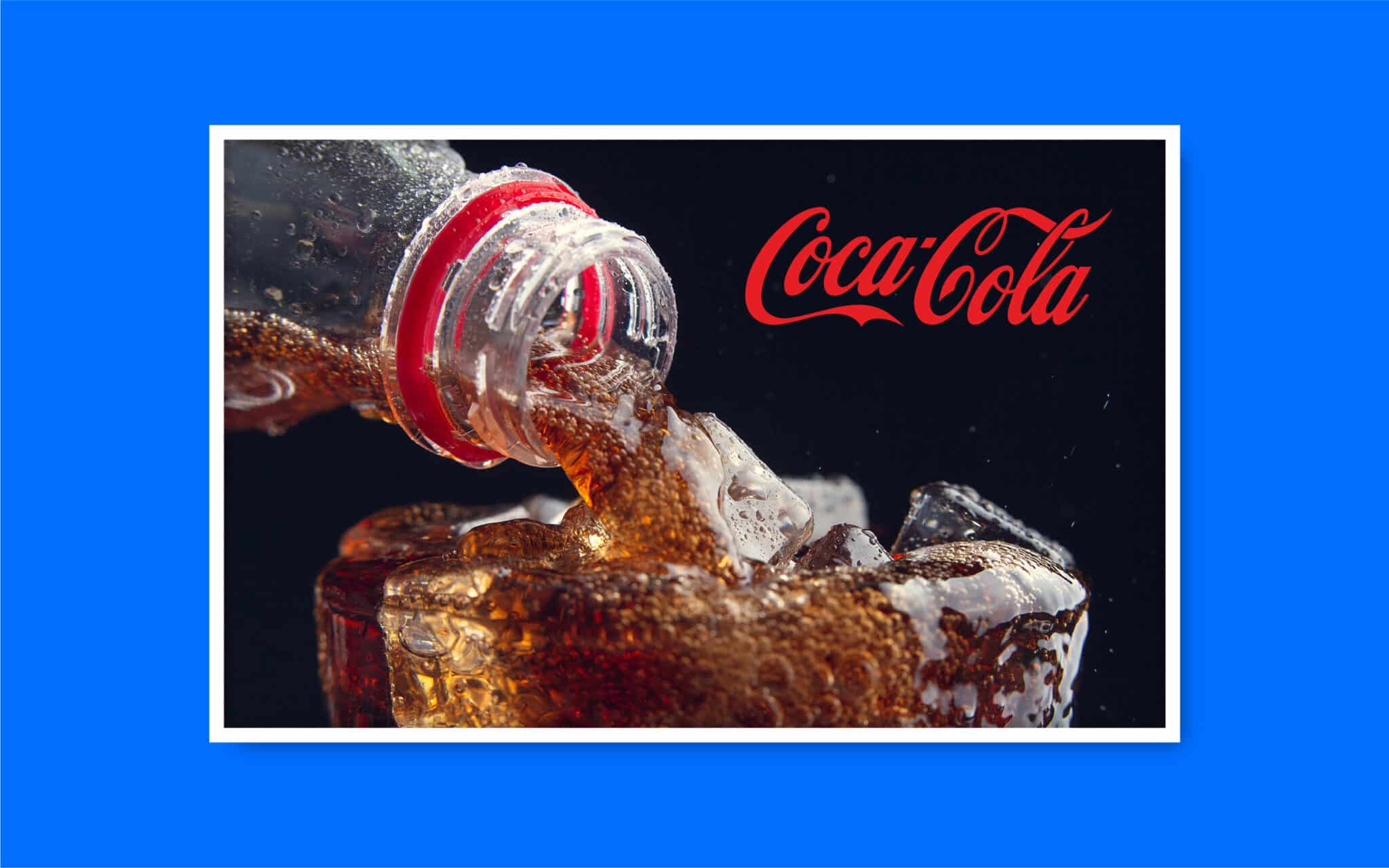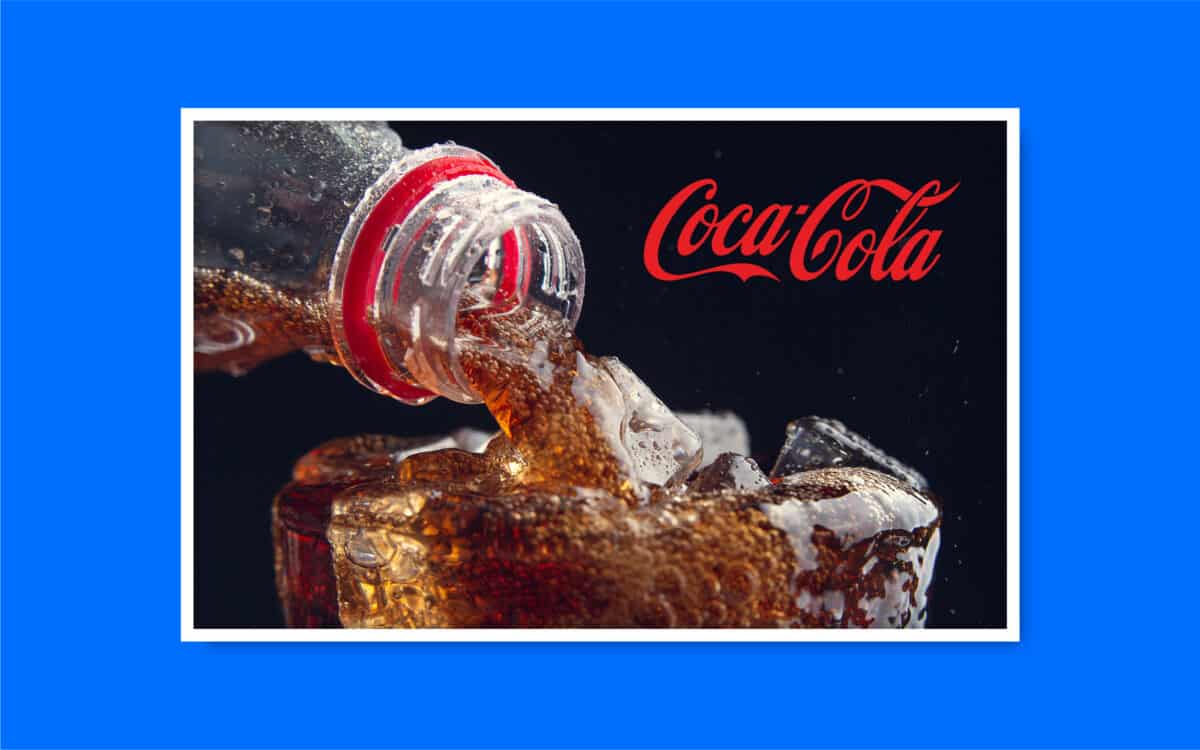 10. Coca-Cola
While plenty of brands offer access to delicious soft drinks, no one connects with their audience quite like Coca-Cola.
An excellent example of branding and marketing success, Coca-Cola has consistently positioned itself as the "original" in its field. It commits to creating a variety of drinks and beverages for customers from all backgrounds in regions around the world.
What's more, Coca-Cola focuses heavily on quality. It positions itself as a premium product, produced with better ingredients and research than the next competitor. Coca-Cola doesn't just sell drinks; it sells experiences, as evidenced by its marketing campaigns.
Coca-Cola places its customer as the core component of its marketing messages, showing its fun and friendly side and its commitment to delivering joy. Over the years, the organization has also adapted its marketing campaigns to ensure it remains aligned with the values of its consumers.
The company commits to sustainability and eco-friendly production as much as possible.
It also adapts to the needs of different geographical audiences, changing everything from its messaging to its flavor options to appeal to different groups. Coca-Cola positions itself as a company capable of offering a unique experience through high-quality products.
Even its visual identity, from the sophisticated script wordmark to the red and white color palette, conveys passion and purity.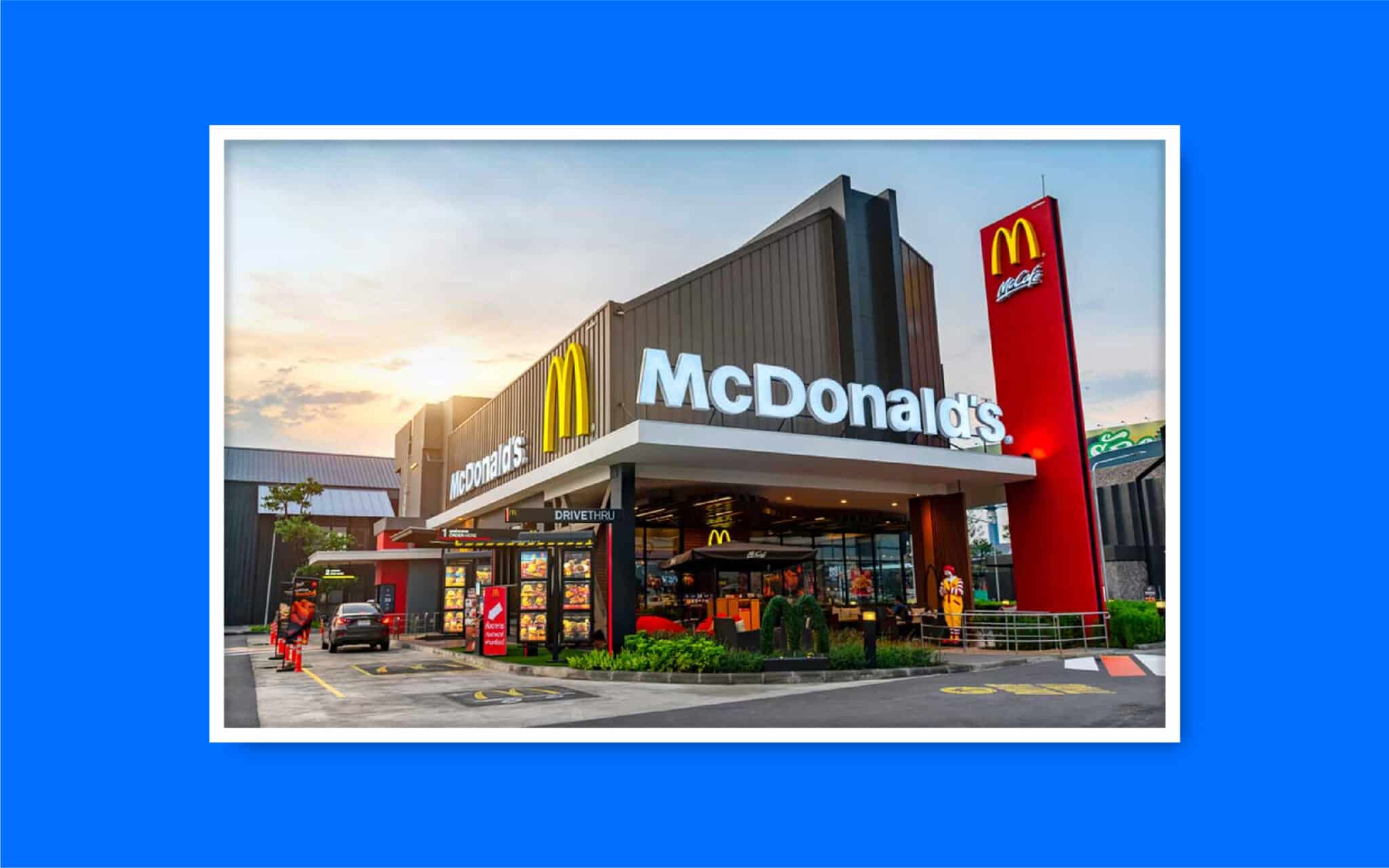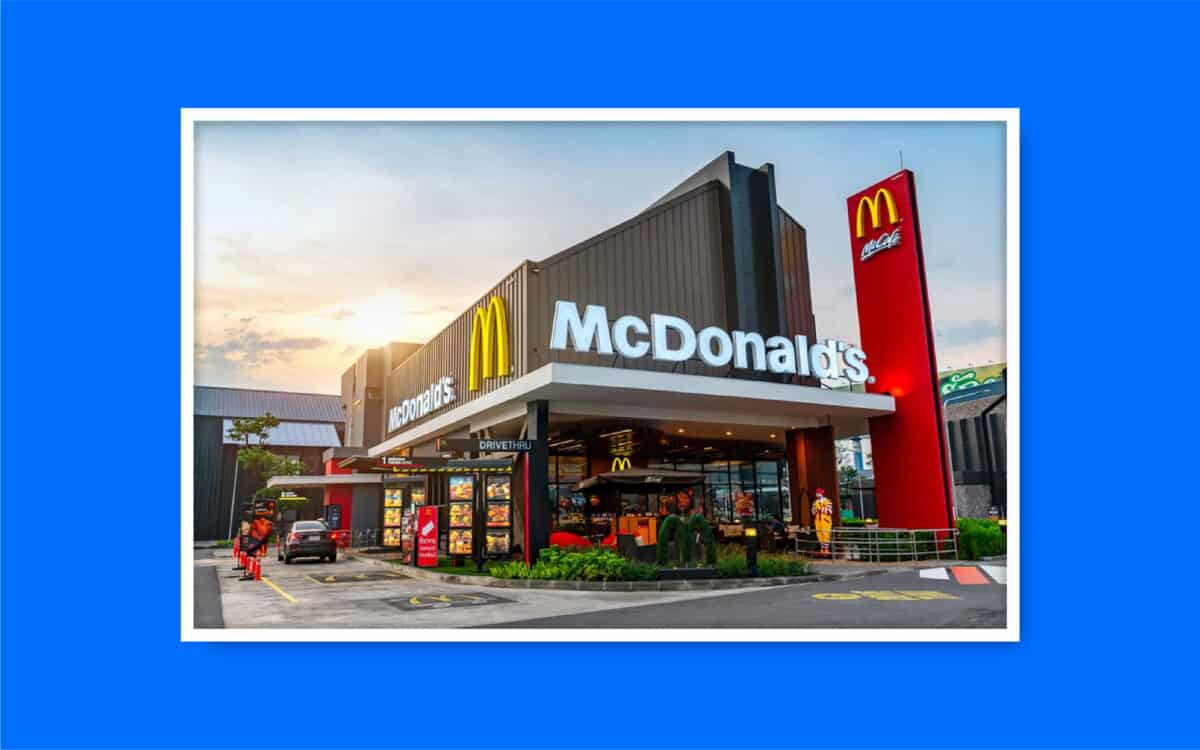 11. McDonald's
Another of the top examples of good branding in the world today, McDonald's has built an identity as more than just a fast-food vendor. The company focuses on delivering joy to its customers through delicious and convenient experiences.
The company's visual identity, starting with the large golden "M," makes us think of happiness and quality.
The McDonald's locations are designed to be fun, friendly, and engaging for younger audiences. Even the packaging of products is designed to draw in new customers. McDonald's has also been successful in the branding world because of its cultural awareness.
The company pays close attention to the needs and values of its audience, adapting its marketing strategy based on what it knows is important to consumers.
When clients started worrying about health, McDonald's focused on creating a wider range of healthy products. When consumers worried about money, they introduced a saver menu.
The McDonald's team also adjusts its marketing and production strategy for different groups in its international markets. Throughout the world, the loyal customer base of McDonald's can find different items on menus created to appeal to their specific tastes.
Learning from great branding examples
Examples of good branding show us the importance of creating a unique identity in any industry or space. No matter what target audience you choose to serve, developing a successful brand strategy will ensure you can connect with your customers on a deeper level.
Everything from the brand colors you choose to the marketing messages you share with the world influences your brand equity and your ability to disconnect your company from other brands.
A comprehensive approach to brand strategy that addresses your target audience's specific needs and values will help you cultivate a community of loyal customers.
Of course, creating your great example of an amazing brand is often easier said than done. From choosing the right visual design to ensuring your personality resonates with your audience, there are a lot of steps involved in making your brand a success.
Reach out to Fabrik Brands today to discover how our brand design service can help you follow in the footsteps of some of the biggest and best brands in the world today.
Fabrik: A branding agency for our times.

We've built our reputation, building brands for other people.
Do you need to bring a new brand to life or breathe new life into an existing one? If so, let's start a conversation