Company Branding
Make an impact with brand design services in London
Do you want to leave a lasting impact on your target audience? Are you ready to craft an unforgettable brand identity? Meet Fabrik, your trusted provider of brand design services in London.
As London's premier branding agency, we help companies define the blueprints for their success, using a proven combination of creative composition and data-driven strategy. For more on Fabrik's brand design services in London, read on…
Whether you're a new startup, looking to make a splash with a unique identity in your industry, or an established business needing a refresh, we're here to guide the way.
With our proven track record and creative solutions, you'll discover what great branding is all about.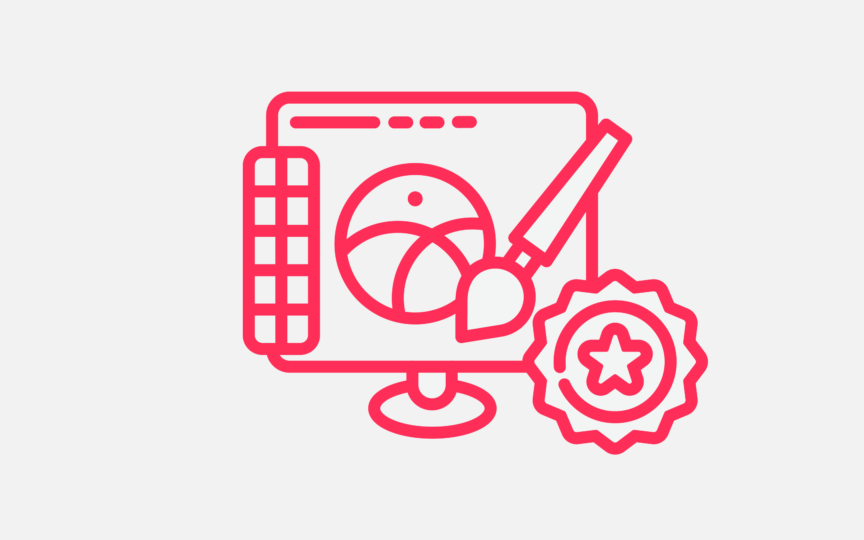 The top brand design service in London
Here at Fabrik, we develop brand guidelines that transcend borders. We're not just one of the best branding agencies in London.
We've worked hand-in-hand with renowned brands worldwide, helping them identify and convey the essence of their corporate mission.
As your brand design experts, we can deliver a comprehensive service, walking you through the process of finding the perfect colour scheme, conducting market research, and fine-tuning your tone of voice.
Our reputation for excellence in brand design services has made us the leaders to beat for those searching for a bespoke approach and measurable results. Wherever your venture's vision might lead you, Fabrik's experienced specialists are ready to act as your guide.
We help our clients find unique solutions to their branding challenges, whether crafting a compelling image or sharing their narrative through offline and online communication initiatives.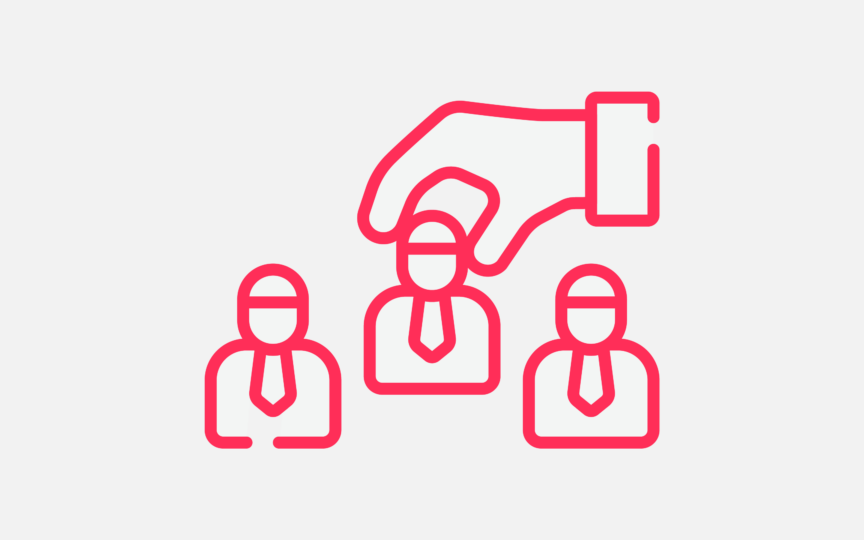 Why choose Fabrik for brand design services in London?
As a hub of creativity and innovation, London is home to countless companies offering logo and brand design services. Our clients agree our approach sets us apart from the pack.
We know global brands and household names aren't built overnight. That's why we work with our clients on a comprehensive brand development process, addressing every component of their strategy, from packaging design to naming.
We like to think we're more than just your typical branding agency.
Our brand design service paves the way for transformation, combining diverse insights from strategists, storytellers, and designers, all passionate about building unforgettable brands.
When you partner with us on your brand strategy, you get:
Proven expertise: Our vast portfolio of successful projects speaks volumes. We've helped countless ambitious brands discover their true potential worldwide.
Bespoke support: Our branding services are always tailored to you. We'll ensure you can overcome your company's unique challenges and reach your goals.
Excellent service: Our brand design services are collaborative. We value your input and keep you in the loop every step of the way.
True creativity: Let's think outside of the box together. Forget generic branding. Let us help you build a brand unlike any other.
End-to-end guidance: We offer various services, from logo design to brand strategy, and even help choose the perfect business name.
As London's leading brand design service, we go above and beyond the basics to lay the foundations for genuinely successful brands.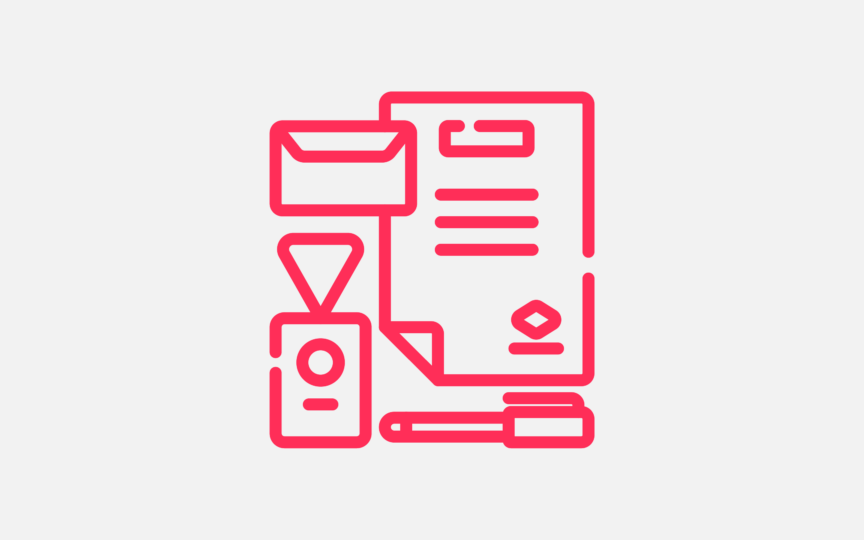 Our brand design services
We're here to give your company the competitive advantage it needs. We do everything from strategic services that help guide your team towards success to content creation for your brand assets.
At Fabrik, every project is another opportunity to set our logo and brand design service apart from the competition.
Our brand design services include:
Brand identity creation
Find the purpose behind your business. Craft an image that resonates with your target audience and build the foundations for a powerful brand with guidance from the team at Fabrik.
Brand strategy
Let's map your journey towards success. Our teams use market research and industry insights to develop strategic guidelines for enhancing visibility, awareness, and memorability.
Visual design
Our design work is second to none. With our creative teams, you can create visual elements that engage and enrapture clients, from logos to colour palettes.
Rebranding services
Time for a fresh start? Our brand design services cater to both new and existing brands. We're experts at rejuvenating and reviving outdated companies with new strategies and visuals.
Custom support
Need something extra? Our creative designers and strategists can help with more than logo and brand design. We also offer naming support, marketing assistance and more.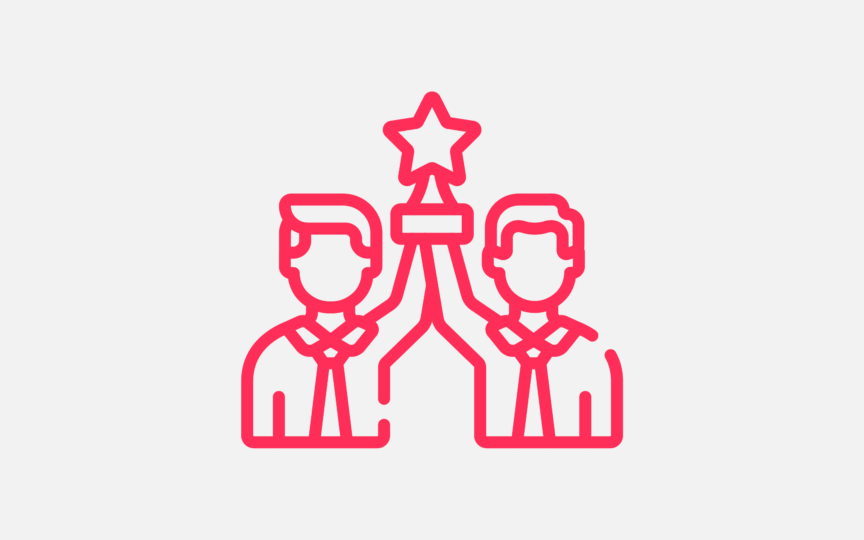 The power of brand design services in London
Our sole purpose is to help other brands thrive and grow. We consider ourselves the nurturing force behind each client's success, carving the way to new opportunities with creative ideas.
Our brand design services in London have helped organisations from every industry expand their potential, increase the return on marketing investments, and strengthen customer connections.
We bring a locally tailored service to a global landscape to give you the best of both worlds.
Here's why working with Fabrik makes sense:
A global vision
We may be based in London, but we work with companies worldwide. Over the years, we've learned the individual nuances of each industry and landscape. We know what it takes to make your business stand out even in the most competitive market.
Exceptional workmanship
Our success depends on your success. Whether you need help creating a consistent brand image or you're building a new identity from scratch, we always deliver excellence. Every brand design element will be meticulously crafted to ensure you can see the results.
Proven strategy
Our design process combines industry best practiced with innovation and unique techniques. We've built our brand design service with a data-driven approach. Every client we've worked with has expanded our horizons and given us more evidence that our strategies work.
A collaborative approach
No one knows your brand vision better than you. That's why, at Fabrik, we strive to become an extension of your team. Our processes are guided by your insights and goals, ensuring we can produce the right results for your company.
A legacy of excellence
We've built a legacy in London and the global design industry based on the trust and satisfaction of our customers and our commitment to innovation. We're proud to say our brand design services have elevated the equity of countless companies, large and small. Just look at our portfolio.
When choosing brand design services in London, don't settle for anything less than the best. Discover the power of premium branding support.
Elevate your brand with Fabrik
With services covering everything from brand management to visual identity design, our brand design services are crafted to support you through successful branding.
With our brand design services in London, you gain access to a creative team utterly dedicated to helping you reach your goals, whatever they may be.
Whether you're trying to elevate your brand presence, refine your corporate identity, or engage more customers, we can deliver solutions that work.
For small businesses and large enterprises alike, Fabrik stands as the ultimate partner for success. Don't leave something as valuable as your brand to chance.
Contact our team today to discover how Fabrik can help unlock your brand's full potential.
Tell us about you We dig deep to discover tangible benefits at your brand's heart. We then use insights and ideas to build your brand and shape your reputation. But we always start with a simple question: what do you need?