Software and app branding: Your guide to branding software and mobile applications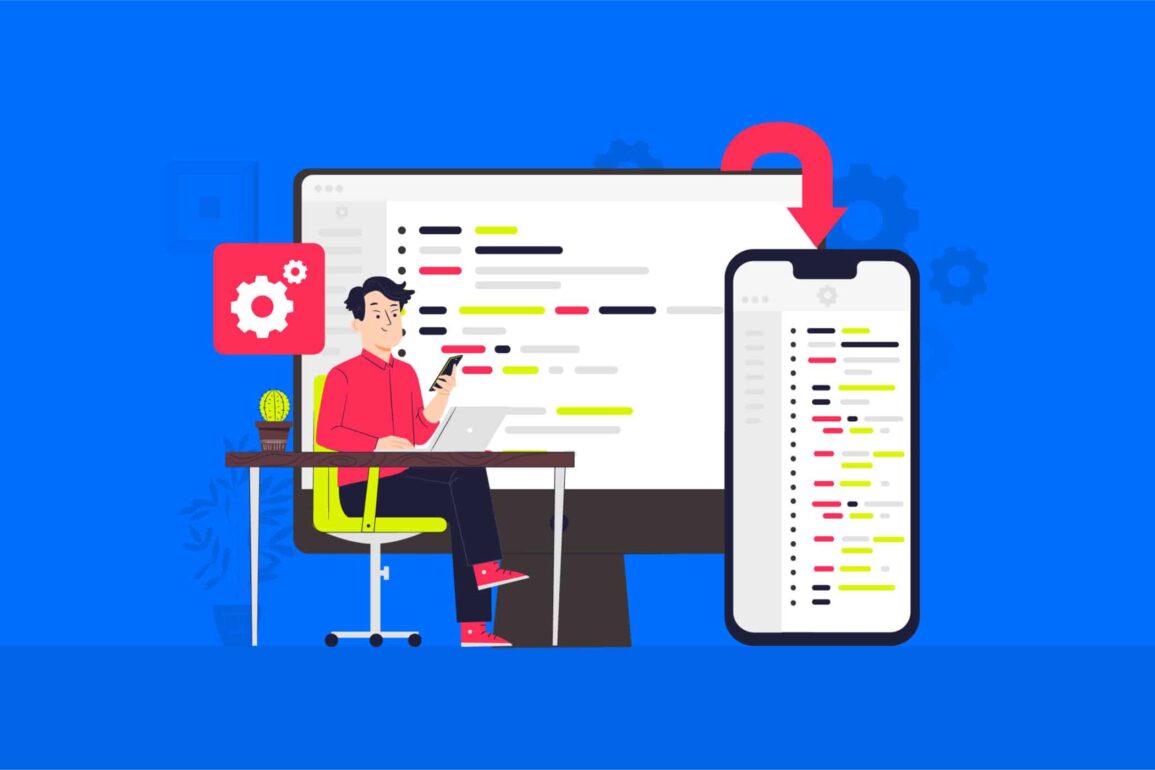 Branding software for the mobile landscape can be a tricky process. There's more to successful app branding than simply choosing the ideal icon for your solution. To effectively brand an app, you must infuse it with a consistent visual identity and personality.
However, while branding does have its challenges, it's also one of the most important steps in building a successful business. With nearly 3 million apps on the Google Play store and 2 million on the Apple store, there are countless options for consumers to choose from.
Since every customer only has limited storage space to work with on their phones, the only apps that don't end up deleted will be the ones that make a long-lasting connection with their audience.
Branding helps you differentiate your app and ensures you can deliver a consistent experience that keeps your customer from the "uninstall" button.
So, how do you invest successfully in software and app branding?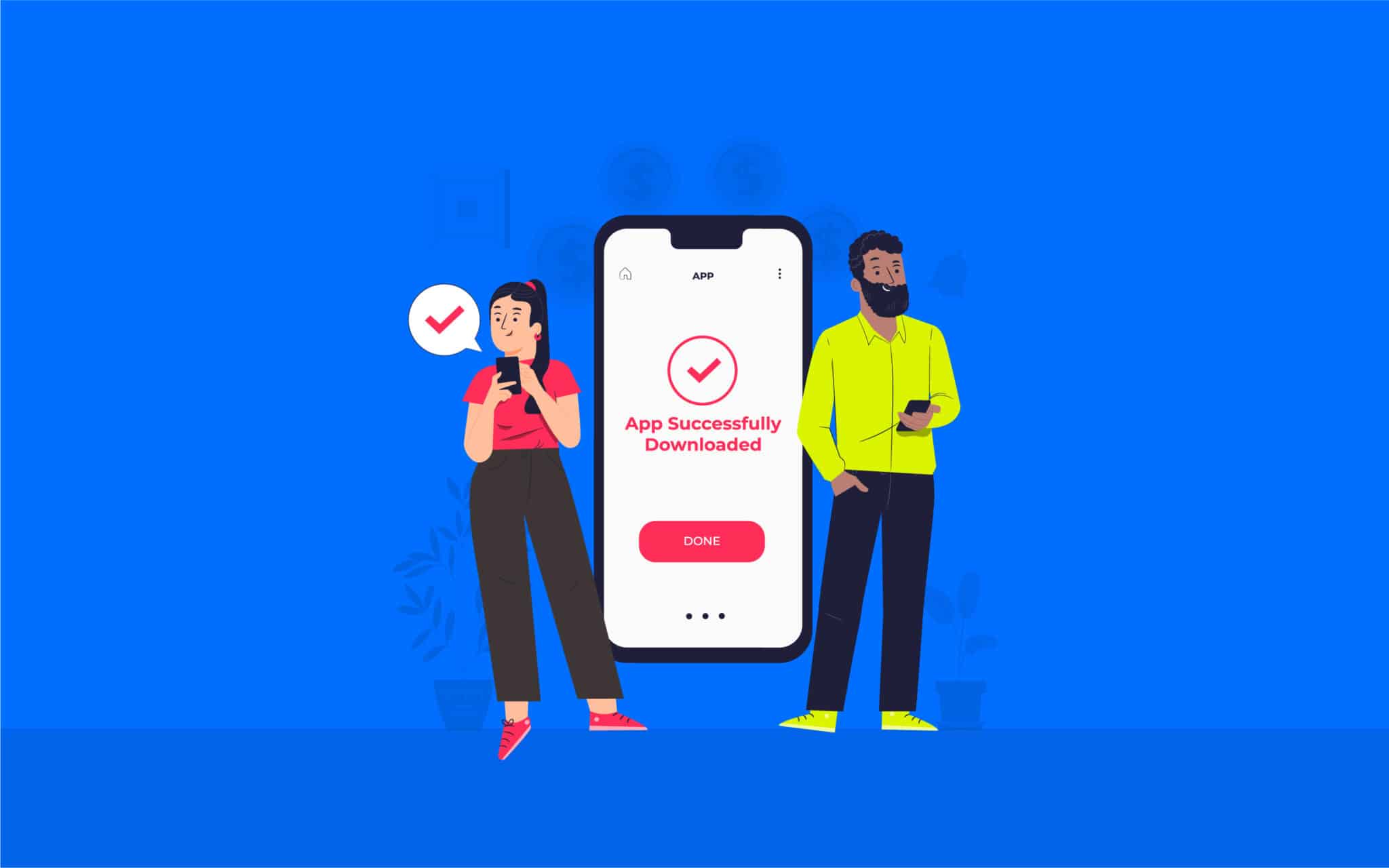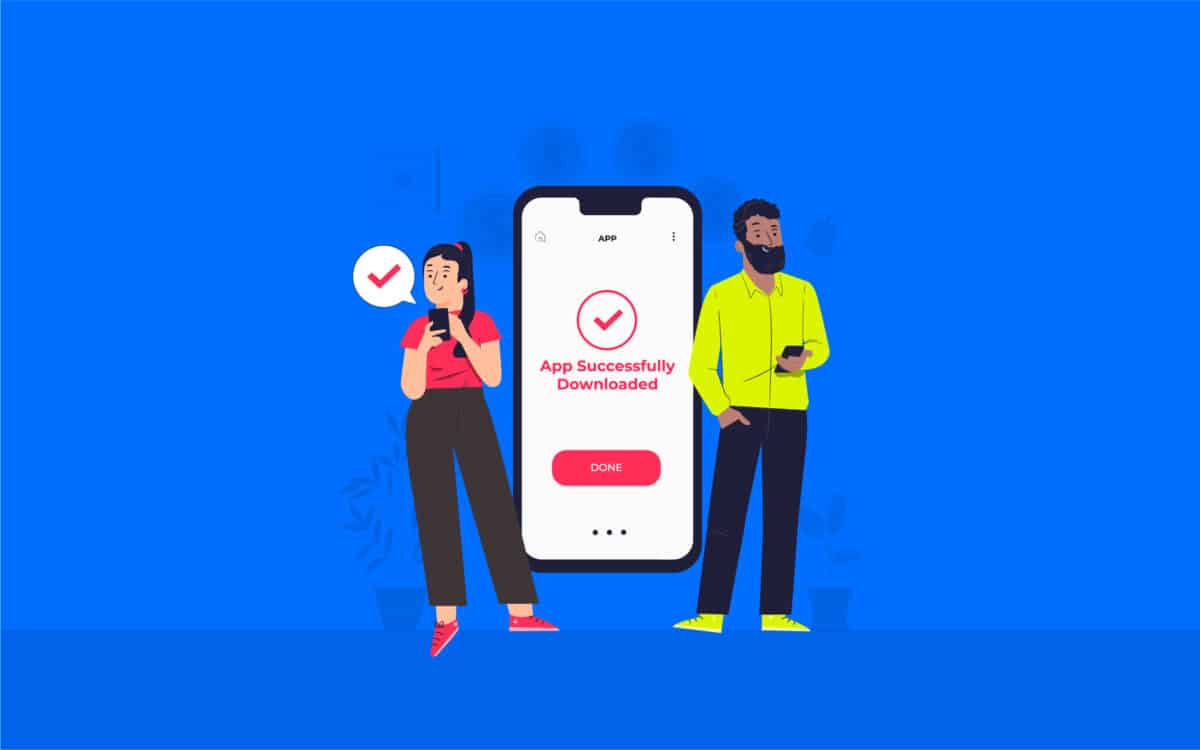 Why do I need to brand my app?
As mentioned above, mobile app branding is crucial to building a connection with your audience as a software developer. First, a compelling brand helps to convince your customers to download your application instead of the thousands of others they could pick.
While the features and functionality of your app also play a role, it's worth remembering that for every new app, there are dozens of competitors to compete against. Your brand is how you convince your customers to choose your app over the others.
Secondly, your approach to branding software also convinces consumers to keep using your app.
A good brand strategy has a direct impact on the user experience of your customers. Everything from your onboarding and customer service strategy to your messaging and visual identity affects how consumers feel when accessing your software.
The better the experience you can deliver with your brand, the more loyal your customers will become. Great branding can even make your audience more susceptible to the monetization methods you use.
If you rely on ads to make a profit, an otherwise good brand experience will minimize customers' frustration when presented with promotions. If you need your audience to purchase a subscription to your app, they'll be more likely to do so when they feel connected to your brand.
In other words, effective mobile app branding increases your downloads, boosts customer loyalty, and opens the door for added revenue.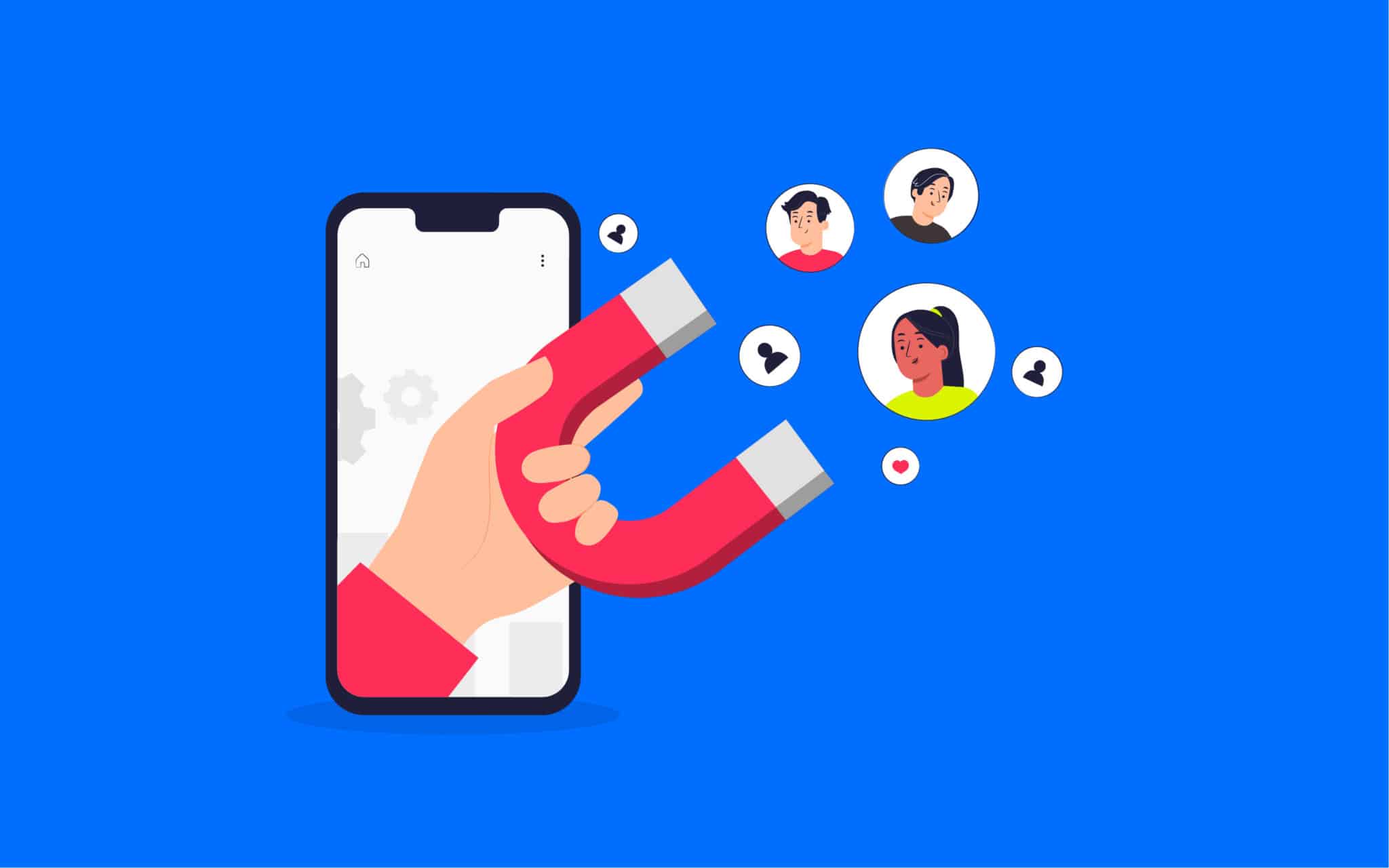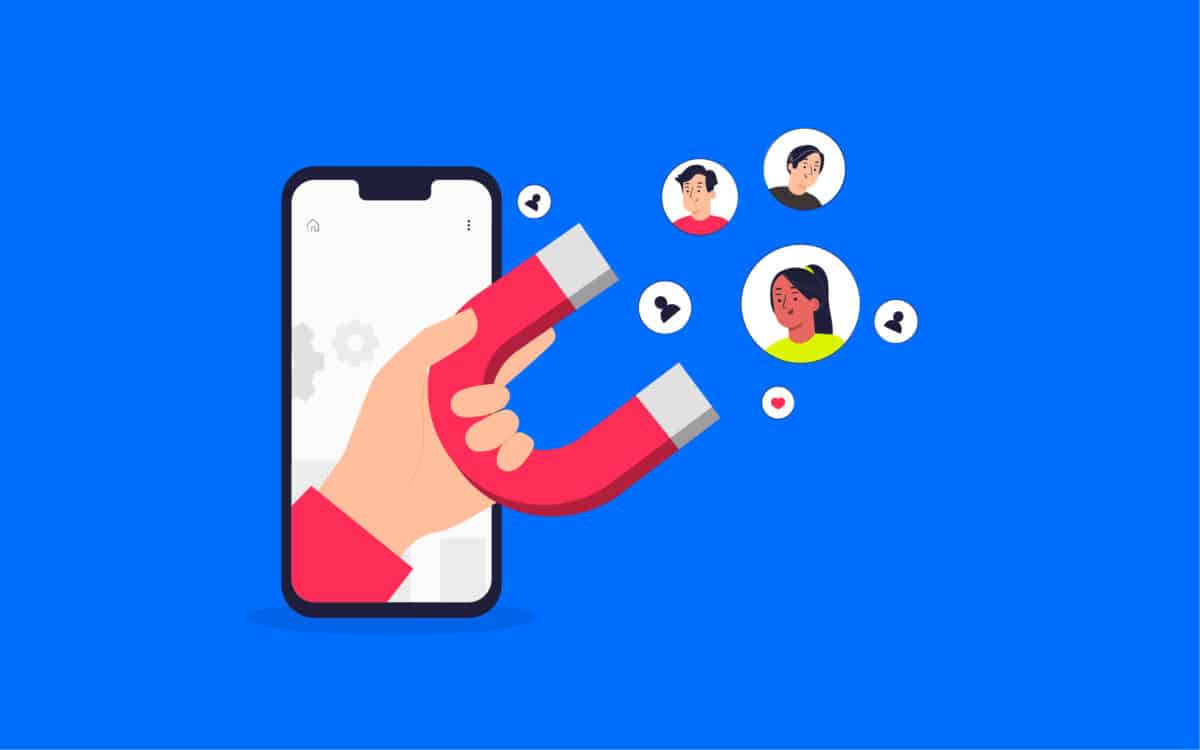 How do I attract people to my app?
Brands engage people. When choosing an app or software solution, we don't just consider its features and functionality but also how the brand makes us feel. Good branding informs consumers about the company behind the app or software.
It can convey your values and vision for the company, instill trust, and drive downloads. Most importantly, it helps to attract consumers.
Attracting consumers to your app means investing in a few crucial steps. Not only do you need to define your brand strategy, but you also need to think about how you will position your solution in a way that captures your attention.
Here are some questions worth asking before you get started:
What is my app for?
What's the purpose of your application? What does it do, and what can it offer in terms of benefits to consumers? Is it designed simply for fun and entertainment, or does it serve a specific purpose, like helping consumers with note-taking or productivity?
Who is your target audience?
Who specifically will be most attracted to your app? Just any product, every app has a specific niche. Your app might appeal to a select group of people, like those who want to relax or improve their memory.
Who are your competitors?
What other apps offer similar functionality in your landscape? Even if you've created a game for the app store, there are bound to be similar solutions already available. Try browsing through the available titles to see what's on the market.
What is your USP?
What makes your app special? Does it have a unique user experience to offer? Are there features you can't get anywhere else? Was the app designed by a team of professionals in a specific niche to deliver specific results?
Where will you be selling your app?
Is your app just available to download from your website, or is it available on common app stores from Apple and Google? How will people access what you're going to be offering?
The answers to these questions should help you create a formal strategy for how you will position your new creation. Knowing who your app is for, what it does, why it's special, and where you're going to be selling it will give you ideas on how to separate yourself from the competition.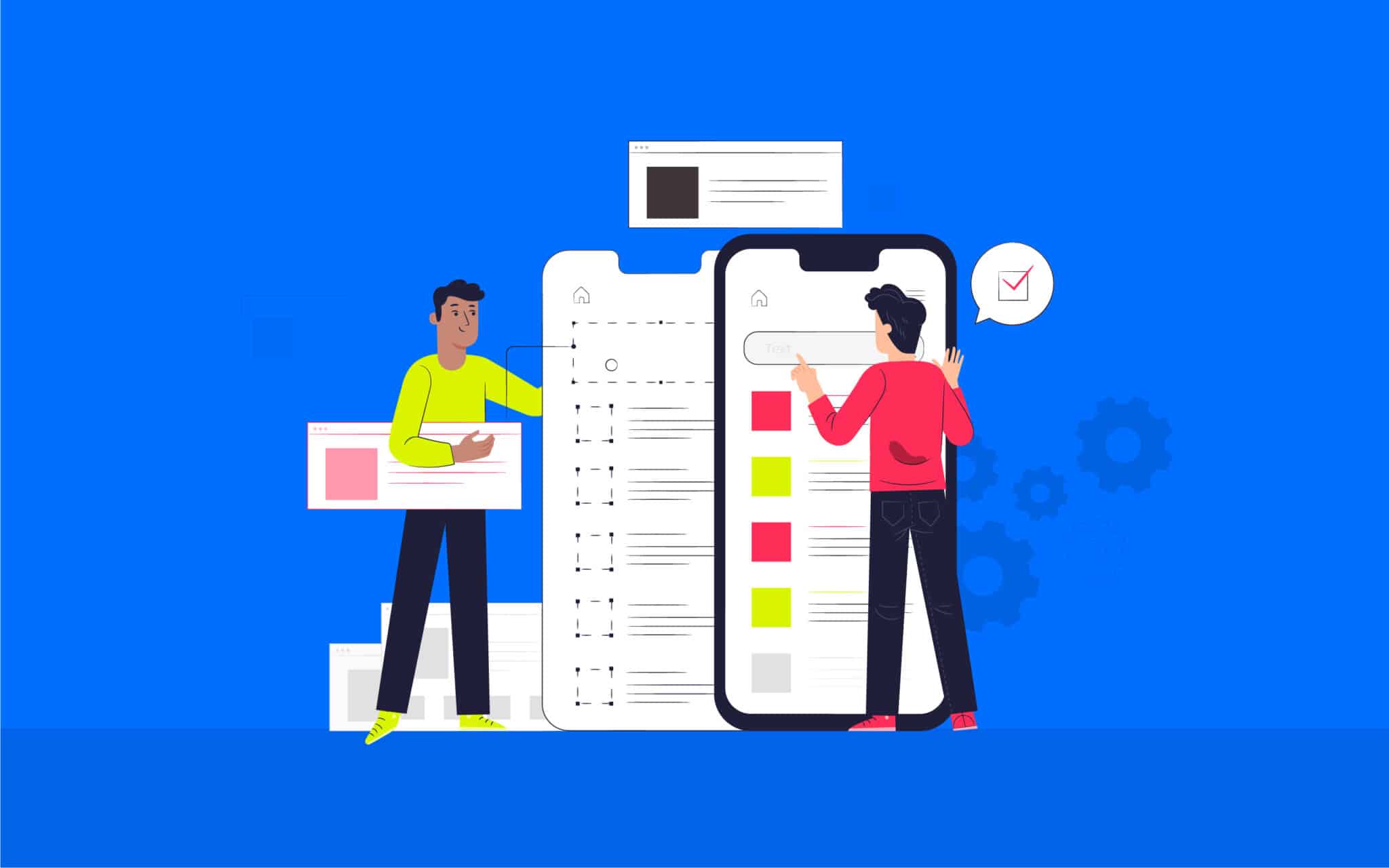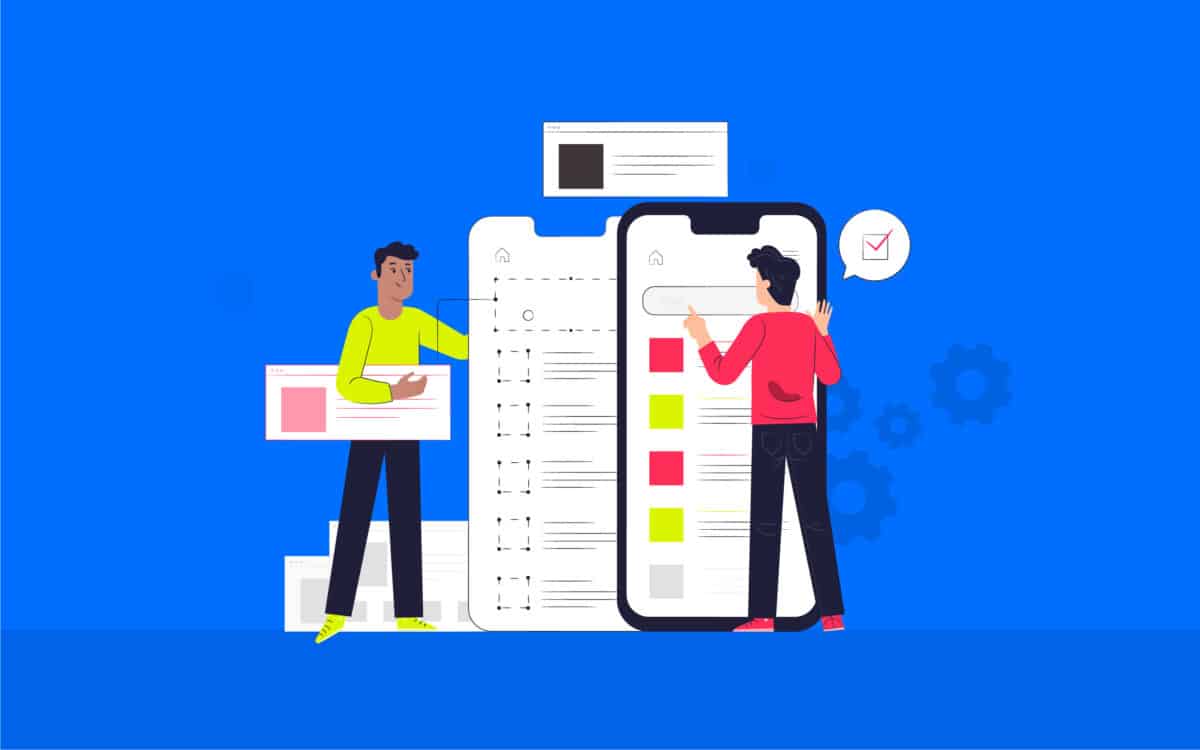 What are the characteristics of a good app brand?
Now you have some of the answers required to start building a good brand, it's worth thinking about the core components of software branding and application branding. Branding an app is a little different from branding a physical product.
There are no store shelves to worry about, but you must ensure your solution stands out in digital listings.
Similarly, you don't have to think about packaging and logistics, but you will need to consider how you present your app, from its icon in the app store to the overall user experience, as well as where you will sell it.
Any good app branding strategy should include the following:
A memorable name
The name of your app is just as important as the name of your business. It's what customers will search for when they're browsing through the app stores. It's also what will capture their attention when searching through top apps in your chosen industry.
Ask yourself what you want to convey with your name. The title "Telegram" immediately tells customers they're getting a messaging app. The "Instagram" moniker instantly evokes concepts of speediness and visual content.
Make sure the name is short and sweet so it shows up fully in any app listings.
Engaging personality
Just as a software branding strategy requires you to come up with a personality for your company, an app branding endeavor requires you to choose unique characteristics for your app.
Personality helps people resonate with your brand and decide whether your solution is right for them.
Suppose you're designing a game app like "Candy Crush Saga", you might choose a playful and youthful personality. If you're creating something more productivity-based, your personality might revolve around being helpful and supportive.
A powerful image
Your brand image will play a number of different roles in ensuring consumers download, use, and remain loyal to your app. You'll need to think about everything from the icon customers will see on their phone screen to the logo of your app and even the colors you use throughout the solution.
Your image should remain consistent throughout your entire branding strategy. Even in your marketing and promotional strategies, you'll need to use the same typography, graphics, and shapes to highlight your brand identity.
UX/UI strategy
Your UX/UI strategy is one of the most crucial components of your branding campaign. It determines whether customers will want to continue using your application after they download it.
Think about how new users will be welcomed to your app and guided through the process of using it.
Make sure the experience of moving through the app highlights your personality and visual identity and delivers a straightforward and seamless experience. The more complicated an app, the more likely your customer will uninstall it.
Around 80% of consumers delete an app when encountering a difficult user experience.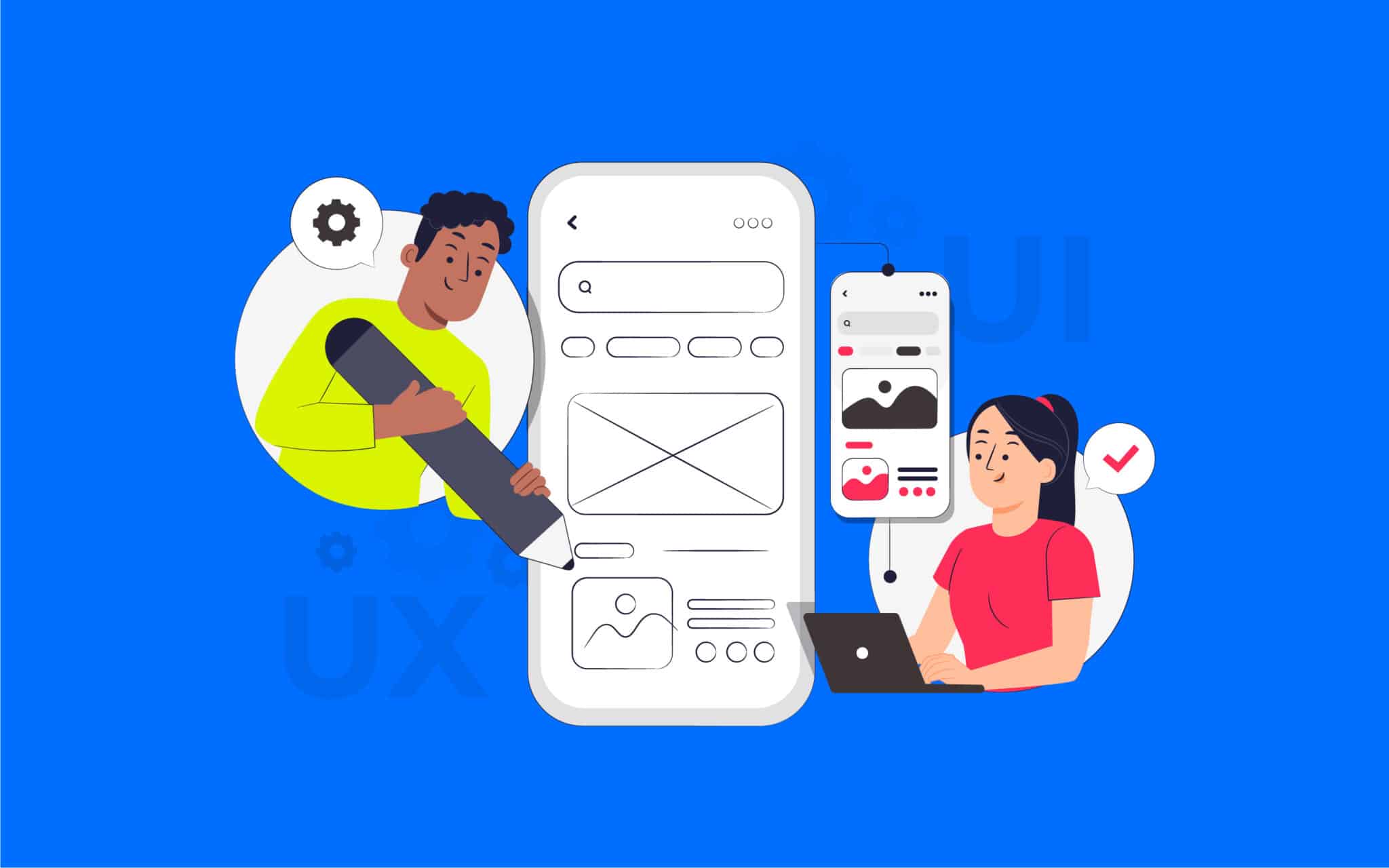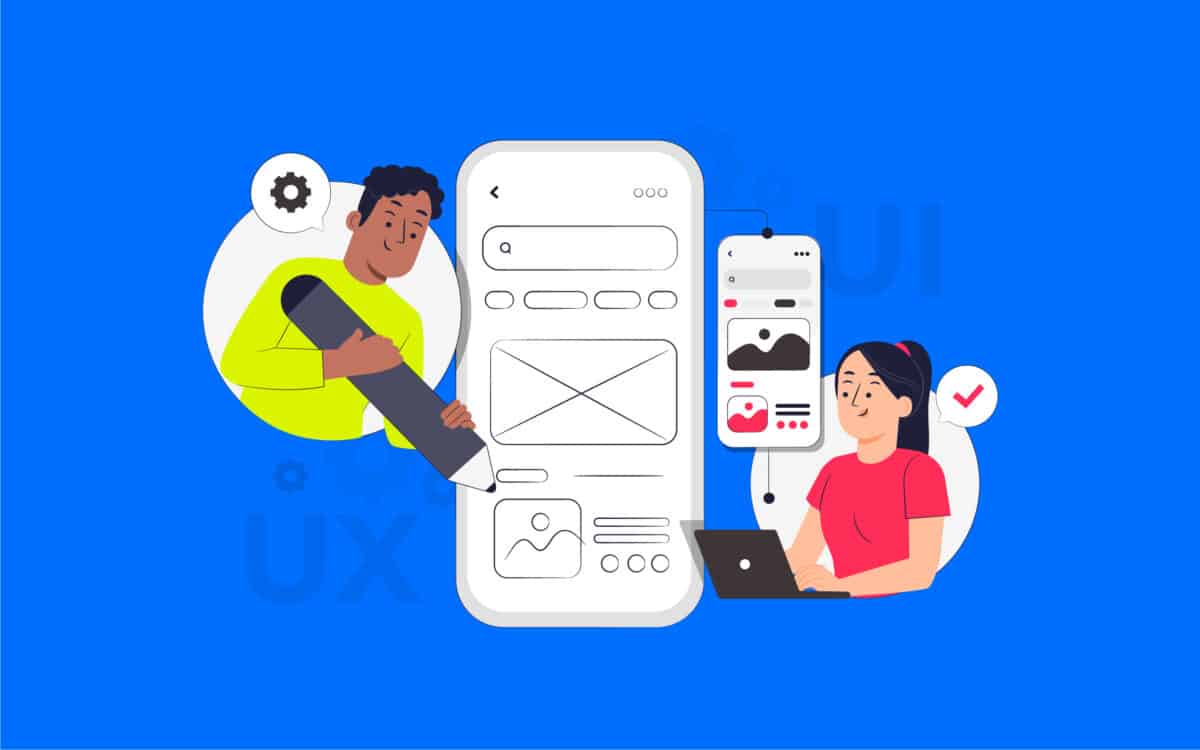 6 strategies for branding apps: What to prioritize
As you can see, many different stages are involved in the app branding process. Once you've defined your target audience, chosen a name, and started building ideas for your personality, image, and UX/UI experience, it's time to start implementing your branding.
Here are some key areas to focus on:
1. The logo and app icon
Perhaps more than anything else, your visual identity is the first thing that will draw people to your app. While all the best apps have their own logo, it's worth thinking about how this logo will translate into an "icon" for your app.
The icon is what consumers will see on the app store marketplaces and their phone screens after downloading your app.
You could opt for a simple letter mark or a symbol, depending on your logo.
The TikTok app removes the "TikTok" wording from its logo to showcase a simple symbol as an icon. While your icon should always be derived from your logo, and color palette, it must also be simple enough to work well on a much smaller screen.
2. Marketing copy
This is where your brand personality will really shine. Whether you're selling your app from your own website or listing it on the mobile app stores, you'll need to write a description highlighting your solution.
The Apple store also allows you to add a subtitle for your app, which can provide users with more information. The Candy Crush Saga game uses the words "Sugar Rush Match 3 puzzle game".
When creating your marketing copy, it's important to consider not just the tone of voice you want to use with your app brand but also the keywords customers will be searching for. Research your target market to determine what kind of terms they look for when searching for new solutions.
3. Graphics
Once again, your graphics make a huge difference when determining whether people will download and continue to use your app. There are several different points to think about here.
Alongside your icon, you'll also need to think about what kind of images and videos you will show to promote your app on different platforms. For example, check out the Wordle graphics here.
It's also important to think about the graphics used throughout your app experience. What kind of shapes, interactive elements, illustrations, and animations will you be using? How will you design your splash screens, loading screens, tutorials, and other components?
This is an important time to think about UX/UI and the experience you can offer your customers. Make sure your app isn't just attractive, accessible, and easy for users to play with.
4. Landing pages
Landing pages are a vital tool for any software branding strategy. They're one of the best ways to collect leads for your app, and increase conversions. The pages you create on the Apple and Google Play stores will be their own type of landing page.
You'll need to ensure you're providing customers with all the right information about your app, through videos, pictures, and engaging text.
At the same time, it's important to consider the rules and policies in each marketplace. Every app environment has its own set of guidelines to follow. Creating a separate landing page for your app, designed to attract people who search for your product's name online, is also a good idea.
These pages should include plenty of information about your brand and software. They should also offer links to your app on the available stores.
5. Social presence
Virtually every market-leading app has its own accompanying social presence.
Instagram has its own "profile" on its app, where customers can learn more about the application and check out some top posts curated by the brand. Your social presence should match the personality and visual identity you've set for your company.
At the same time, it should also offer valuable insights to your customers. Use your social strategy to share tips on using your app and behind-the-scenes insights into how it works. Make sure you're promoting content that is consistent with your brand values and vision.
If you have team members to help you promote on social networks, give them set guidelines to follow.
6. Customer experience
The experience you deliver to your customers is a big part of your brand, but many people overlook it during the app branding process. A good experience is what transforms a standard customer into a loyal advocate for your app.
With that in mind, make sure you have a strong strategy in place for how you're going to support and guide your customers. Think about how you can offer help when people encounter problems (live chat, email, etc.).
It's also worth thinking about the initial onboarding experience when customers download your app. How will you guide your customers through setting up their app and making the most out of the solution?
Are you implementing textual prompts, tutorials, and tooltips into the app or linking people out to external resources?
7. Promotion
While your social media strategy is one core part of your brand promotional strategy, it's only one piece of the puzzle. There are countless ways for software manufacturers to promote their apps.
If you want to boost your presence as a thought leader, you might consider creating a website where you can publish blog posts and work on your SEO presence.
If you're looking for a way to spread awareness, you can consider promotion through sponsorship of other companies or partnerships. Even once your customer downloads your app, you must continue engaging with them to keep your brand top-of-mind.
This could mean sending emails to clients or even using push notifications to draw them back to your app from their smartphones.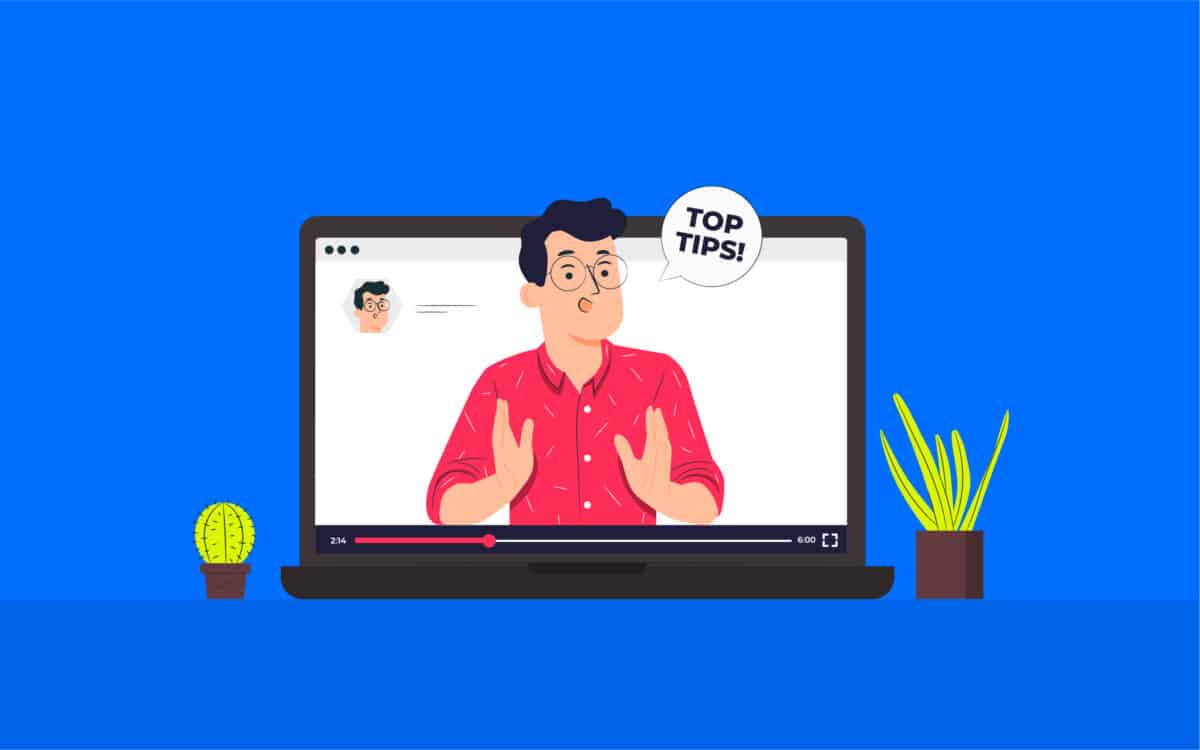 Mobile app branding: Top tips for application branding
App branding can be a tricky process. It's not a one-and-done task thatyou can complete in a few days. If you want your customers to fall in love with your solution, you'll need to consistently work on developing your presence and maintaining engagement.
Here are some top tips to get you on the right track:
Get to know your audience
First, it's important to know who your ideal audience is. When you first get started with app branding, your audience may be relatively broad. You might be focused just on people looking for a productivity app or a source of entertainment.
However, the more research you do into your market, the more you can narrow down who specifically will be drawn to your solution. Pay attention to comments and feedback from your customers, and track who actually downloads your app.
Know your competitors
As mentioned above, every app will have competitors. Keeping a close eye on them and their branding strategy will ensure you can continue to differentiate yourself in the eyes of your consumers.
Ask yourself what your competitors are doing differently to you and what you can do to make your solution more appealing. Think about niches your competitors don't serve and user experience issues they might overlook.
Understand your USP
Your USP is the most important part of your brand. It defines what makes you different from all of the similar solutions on the market and ensures you can capture the right audience.
To master great app branding, you'll need to go beyond simply promoting the fact that your app is cheap or free. Think about what really matters to your audience. If you're selling a diet app, promote the fact that customers can scan products to track the number of calories they're eating easily.
Constantly monitor and update
The needs of customers change over time. You could risk becoming outdated if you can't consistently reiterate and update your app. Pay attention to what your consumers like and dislike about your app. Make sure you're constantly making updates, patching issues, and responding to concerns.
Wherever possible, continue to update and innovate, adding new features and functionality over time. This will keep people engaged with your product long after they download it.
Mobile app branding examples
Sometimes, paying attention to the apps already successful on the app store can help with your software branding strategy. There are plenty of great examples to check out, but here are a few of our favorites to get you started: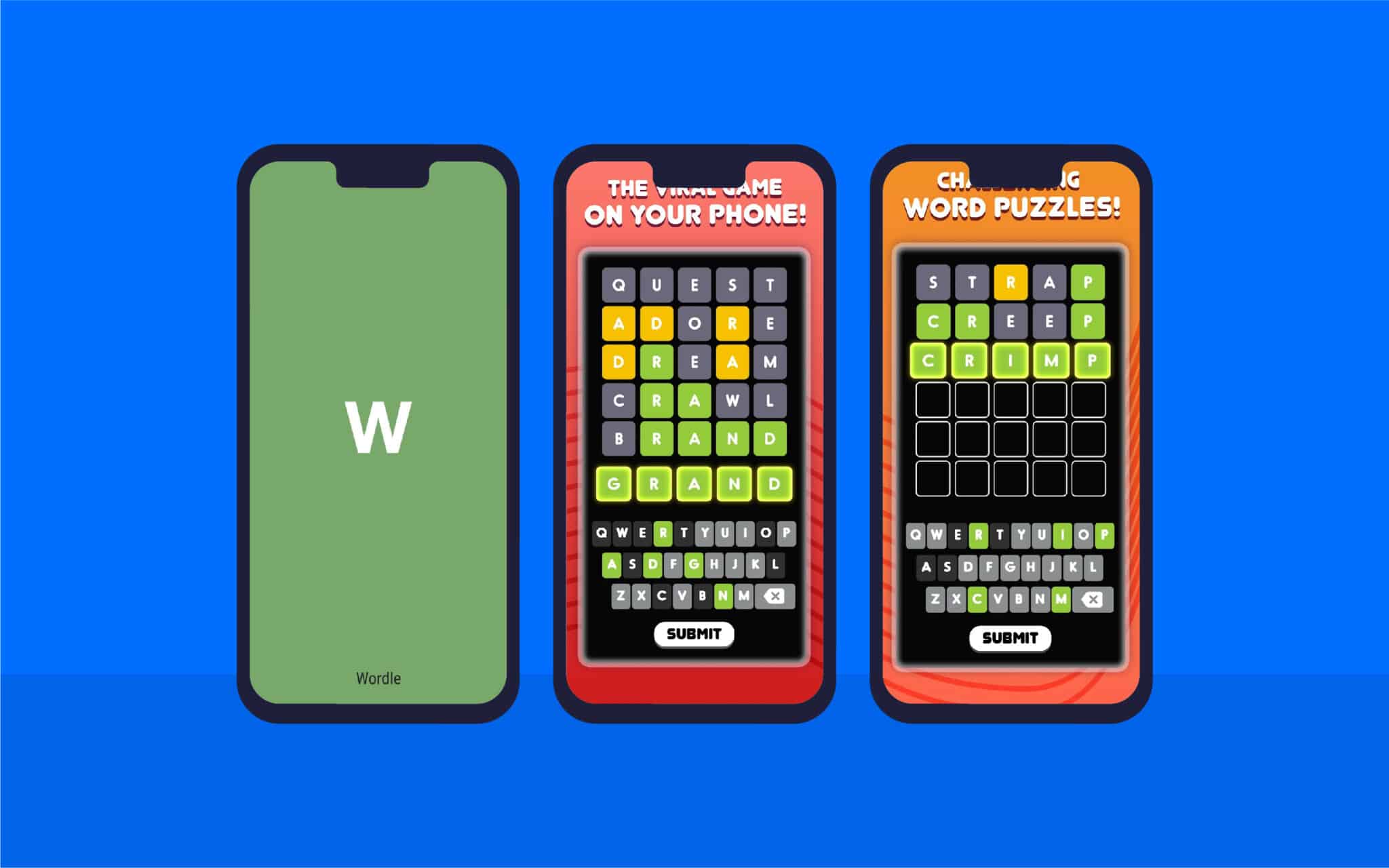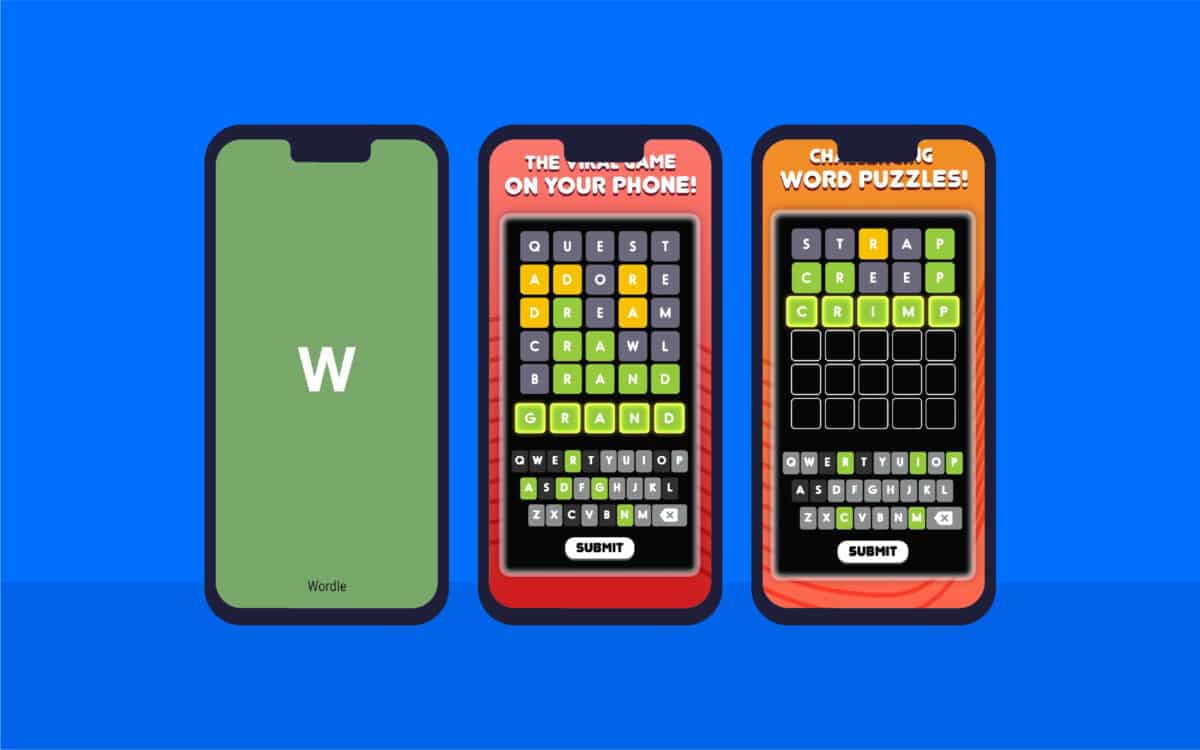 Wordle!
The Wordle! App became a sensation almost overnight, thanks to its unique approach to the standard word search experience. Check out the Wordle listing on the App store; you'll find plenty of information about how the company keeps its brand strong.
Not only does it have an eye-catching icon, but it also constantly updates with new challenges to engage its audience.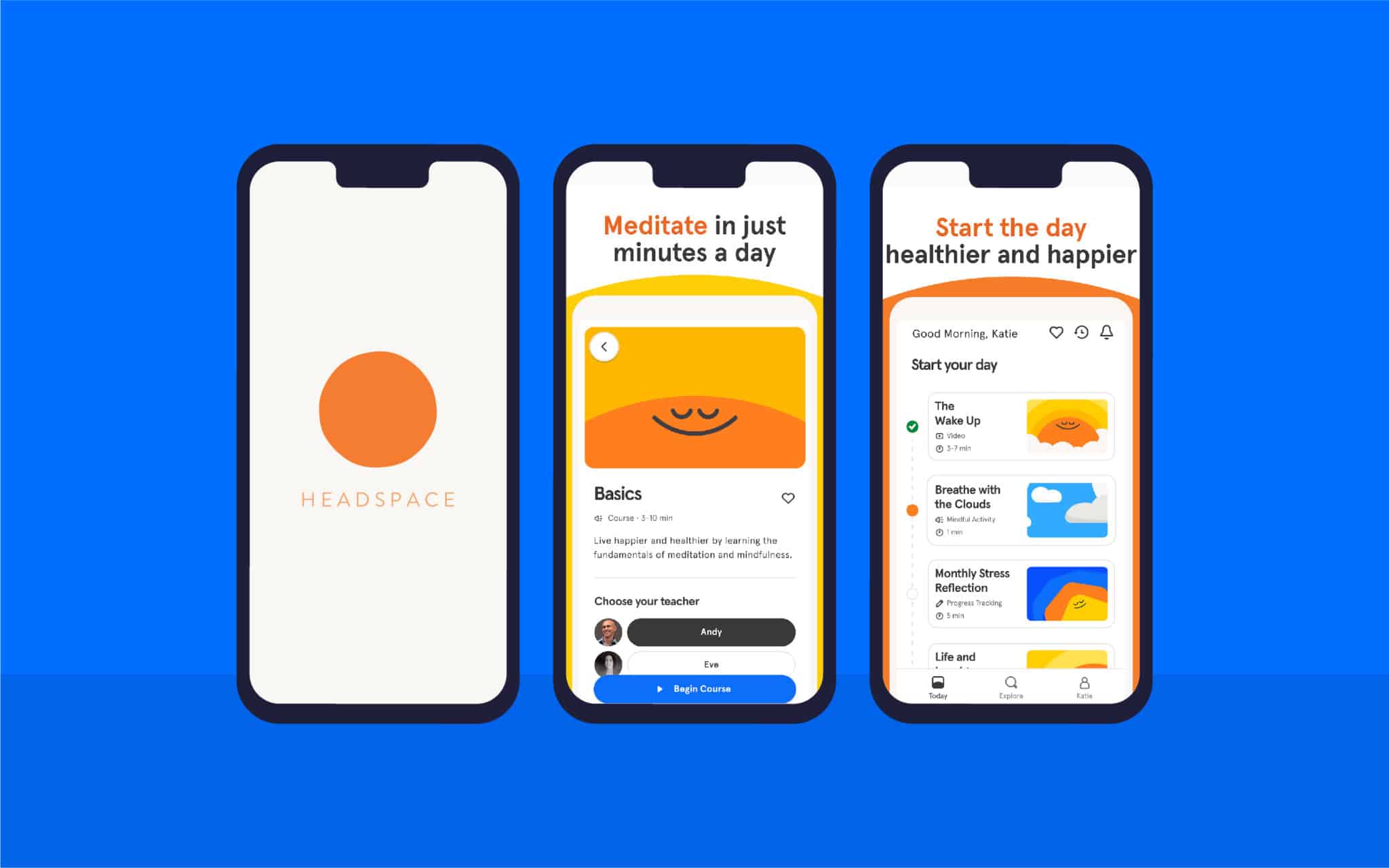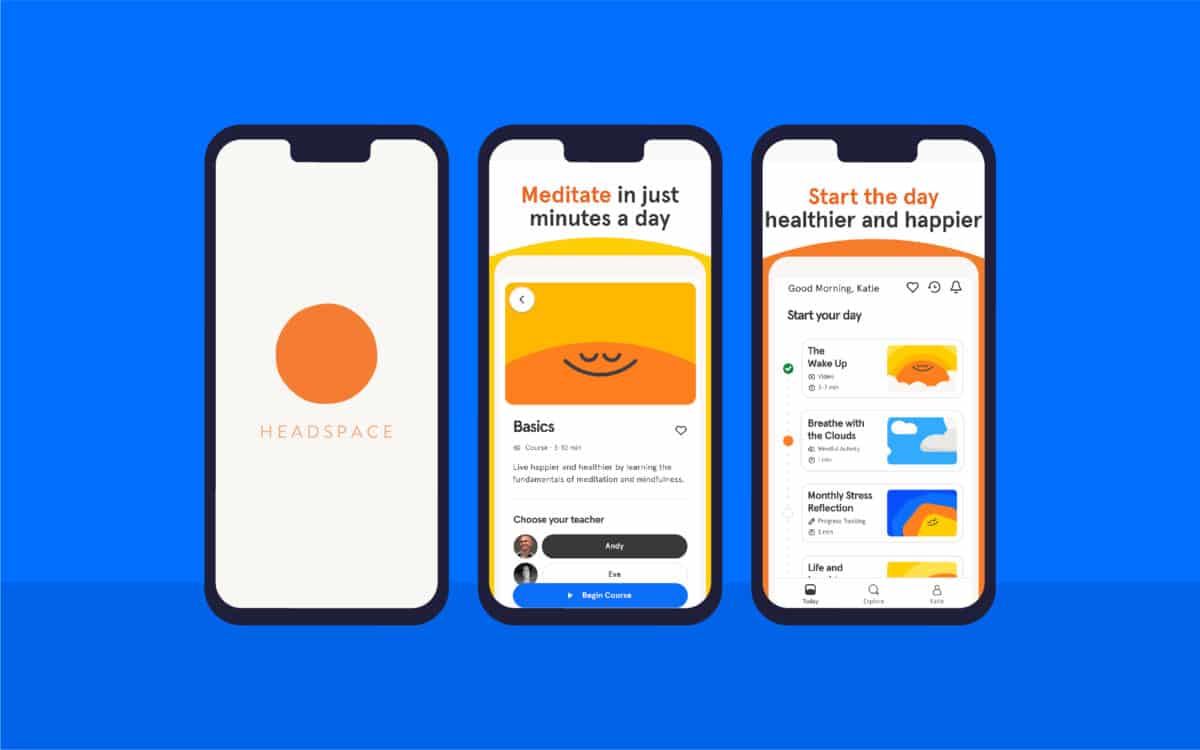 Headspace
Every aspect of the Headspace identity conveys useful information about the brand. The pictures showcased on the app store tell audiences what to expect from the app experience. There are also plenty of insights into the app's benefits in the description provided.
The simple but engaging icon also gives customers a sense of joy and peace, which is ideal for the mental health company.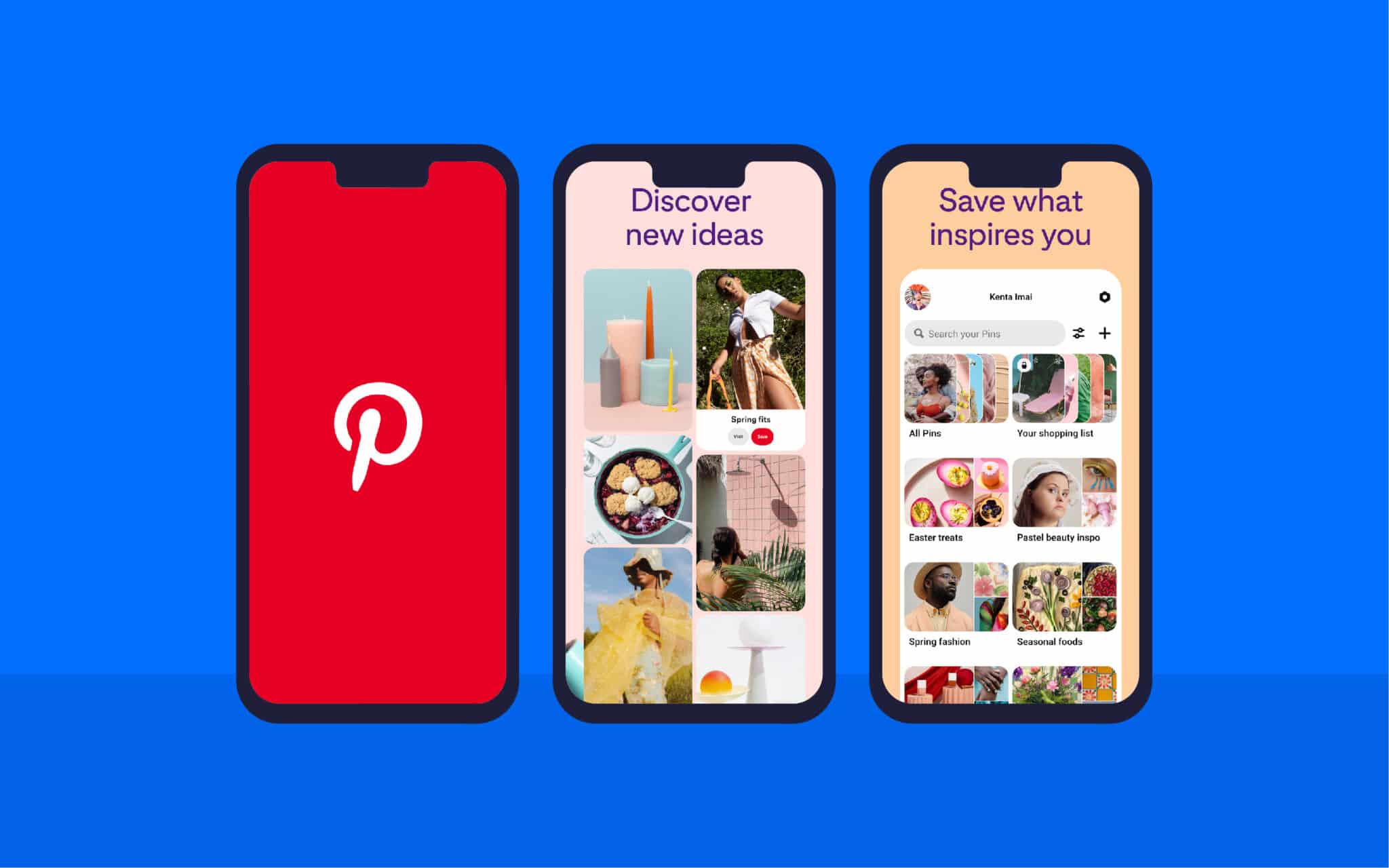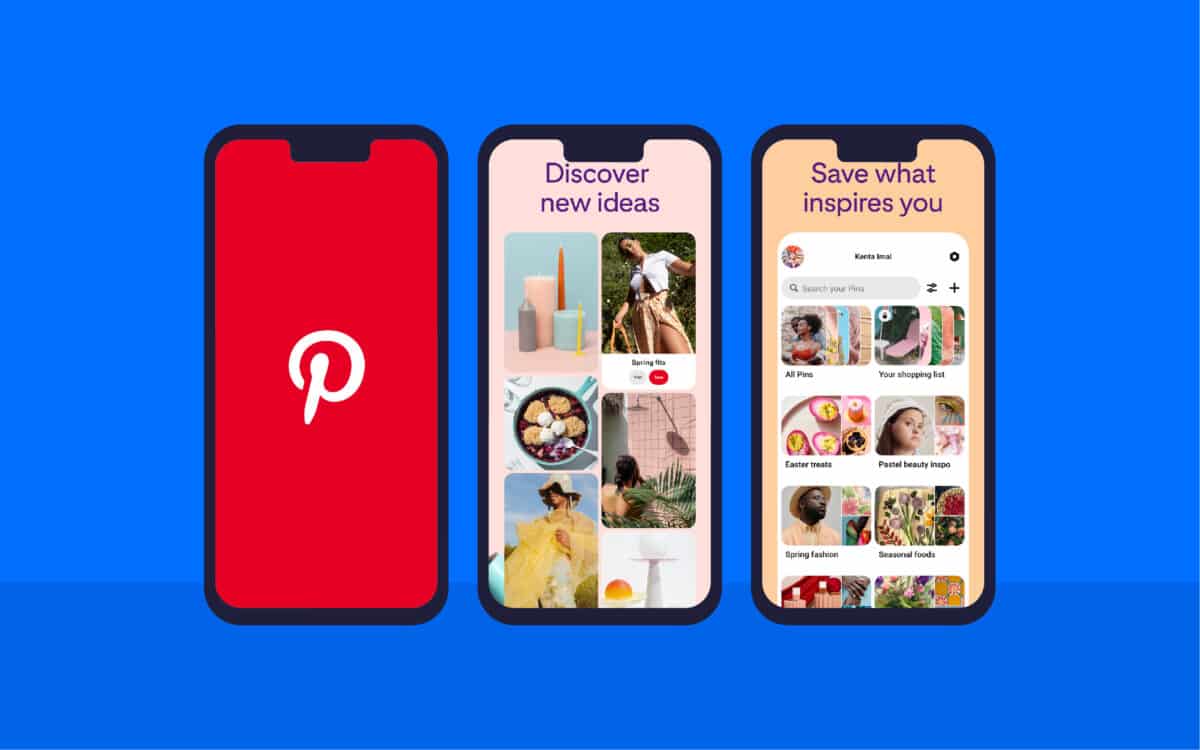 Pinterest
Not only does Pinterest have a strong presence on the available mobile app stores, but it has a fantastic branding strategy online too. The company constantly promotes itself with blogs, thought leadership content, and news.
Additionally, it uses various elements to connect with its audience, from pictures and infographics to powerful videos.
Mastering the software branding process for apps
Mastering the app branding process takes time. As any company that has attempted branding software in the past will know, various steps are involved in making your solution stand out.
Beyond an attractive visual identity, you need a personality and marketing strategy that connects with your consumer. However, a great brand can be a powerful asset.
Used correctly, your app branding strategy will ensure you can connect with your customers and attract more downloads. More importantly, it will help you to preserve a relationship with your consumers so they're more likely to continue using your service.
Fabrik: A branding agency for our times.

We've built our reputation, building brands for other people.
Do you need to bring a new brand to life or breathe new life into an existing one? If so, let's start a conversation
Now read these:
—Top marketing tips for software companies
—The essentials of software company naming
—Your guide to starting a software business
—The ultimate list of software company logos
—The basics of software company branding
—How to approach software product naming