How to market a software company: Top tips for software company marketing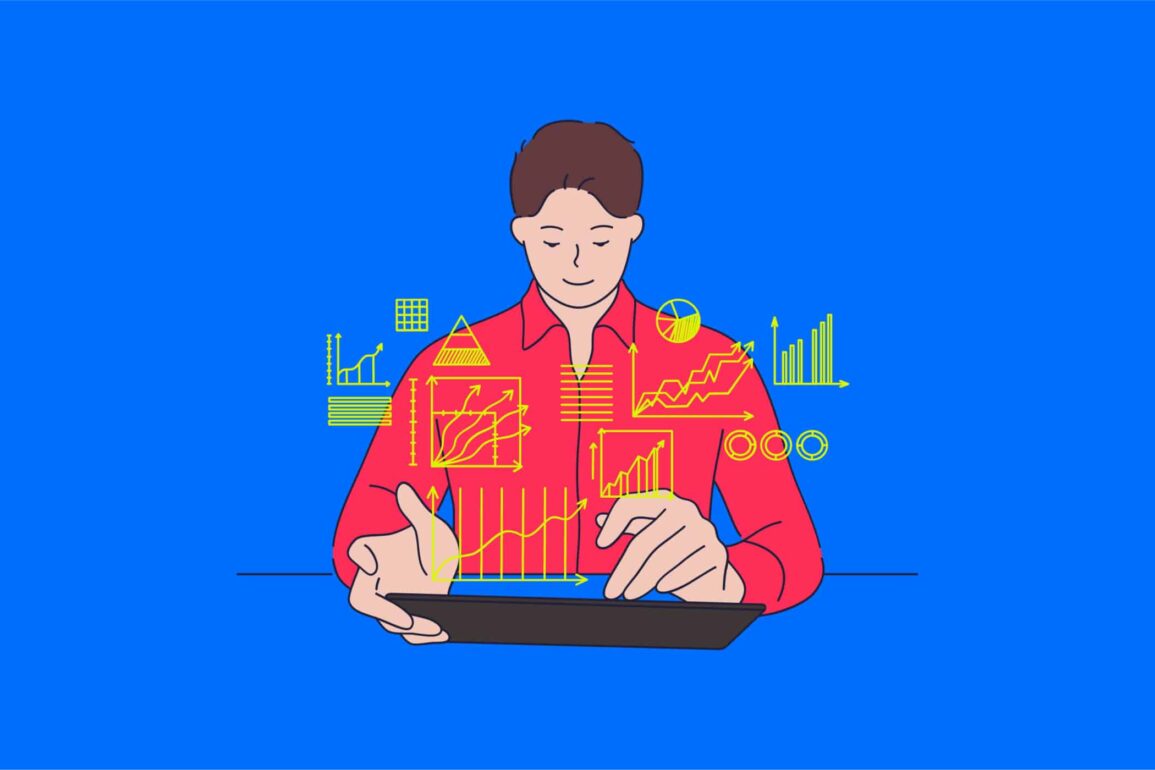 Figuring out how to market a software company is often one of the biggest challenges for business leaders. Effective software company marketing ensures you get your products and solutions in front of the right audience to generate sales and revenue.
However, there's no one-size-fits-all approach to promotion. Most companies spend years tweaking and experimenting.
One of the reasons why marketing is so complex in the software landscape is there's already a lot of competition out there. As we progress through an era of "digital transformation," the number of software companies is increasing, making it hard for newcomers to stand out.
To make matters worse, promoting software can sometimes be a little more difficult than promoting everyday products. Not only do you need to capture your audience's attention, but you need to help them understand what your solution does, and why it's so beneficial.
So, where do you begin? Here's your complete guide to software company marketing.
Why is marketing important in the software sector?
An excellent marketing strategy is essential in every industry. It doesn't matter whether you're selling clothes or print-on-demand apps; you need a plan for reaching your audience.
For software companies, marketing is a chance to not only accelerate brand reach but also provide useful insights into the capabilities of your technology.
While effective marketing has always been a must-have for software brands, it has grown increasingly important in recent years as the market has evolved. Currently, the software landscape is expected to reach a value of more than $1,153 billion by 2030.
That means there's a lot of opportunity out there for innovative brands but also a lot of competition to overcome.
Your marketing strategy is how you highlight your unique brand reputation, connect with your target audience across multiple channels, and pave the way to increased sales.
Used correctly, your promotional strategy won't just generate brand awareness and recognition; it will also form the foundations of a valuable, long-lasting relationship with your audience.
For software brands, this is particularly crucial, as most of the time, you don't want your customer to just purchase a product once; you want them to commit to a long-term subscription with your brand.
Where do software companies get their leads?
Lead generation for software companies usually revolves heavily around creating online assets intended to capture, inspire, and motivate customers.
The chances are you won't spend much time promoting your products offline, although you can always consider looking for leads at industry events or conferences.
While lead generation is far from easy, with 61% of marketers ranking it as their number one challenge, there are various options you can try, including:
Landing pages
Landing pages are a common tool among software companies.
They're dedicated website pages designed specifically to convert customers, collect lead information, and share specific offers. The best way to boost your chances of success with a landing page is through the use of lead magnets, free, valuable tools which encourage your customers to convert.
Consider experimenting with free downloads, webinar access, or eBooks.
Online events
Many of the top software companies host webinars to collect leads. Zoho, FreshBooks, and countless others use these tools to demonstrate thought leadership and share knowledge while offering behind-the-scenes insight into their products.
Webinars are a great way to showcase what your software can do while also collecting leads. You can ask customers to enter their email addresses or contact details in exchange for access.
Free trials
You may have noticed many of the top software companies in the world today allow customers to access free trials and demos of their products. This is a fantastic way to generate leads for two reasons.
First, it requires customers to give you their contact details to access the demo. Secondly, it improves your chances of your customers discovering the value of your product, so they're more likely to pay for a premium plan.
Referrals
The lifetime value of a referred customer can be up to 25% higher than that of any other customer. Asking your existing customers to refer people to your software in exchange for rewards like discount codes or bonus features is a great way to increase leads.
You can even go one step further and create an affiliate program where customers can earn money and other bonuses in exchange for their referrals.
Interactive tools
As a software company, you should already have a good idea of how to build interactive tools for your audience, so why not use this knowledge for lead generation? Quizzes, interactive polls, and even online calculators are all great ways to generate leads.
Just make sure you're creating something that's both fun and informative for your audience.
How to introduce a software product: First steps
Learning how to market a software company means first knowing how to introduce your solution to your target audience. It's worth remembering, during this stage, that software can be a little harder for some customers to grasp than other products.
This means you need to think carefully about you can highlight the benefits of your solution, not just the features.
Before you start investing in promotional strategies like email marketing and social media, it's worth taking some extra time to research your market and create a comprehensive strategy.
Here are some first steps to get you started.
1. Define your target audience
Every software solution should have a specific target audience. No matter what you're selling, it won't benefit everyone. So, who are you building your software for? The more niche your chosen audience is, the less competition you will likely face.
If you're selling accounting software, ask yourself whether your tools are best suited to enterprise accountants, trained bookkeepers, or freelancers trying to manage their finances. As you research your target audience, create user personas that highlight their key characteristics.
Your user persons should include insights into:
Demographics
Age, gender, social groups, communities, location, and anything else that might be relevant to defining your target audience. For B2B software companies, it's worth thinking about the size of the business you want to target and the industry.
Psychographics
Psychographics revolve around the personality and behaviors of your target audience. In other words, what kind of personality do they have? What are their key concerns, challenges, pain points, and goals?
Webographics
Particularly crucial to software companies is how your customers operate online. Where do they interact with brands, what kinds of devices do they use, and do they have any specific preferences when researching brands?
2. Create your value proposition
If you've already developed a clear brand for your software company, you should already know what your "value proposition" is. Essentially, this is the thing that sets your software solution apart from anything else on the market.
If you want to excel in software company marketing, your campaigns should revolve around highlighting what makes your brand different.
A good way to start pinpointing your value proposition is to conduct a competitor analysis. In other words, define which companies in your industry are selling similar products to you, and find out what they do best. Look for gaps in their software offering or niches they're not serving.
Once you've analyzed your competitors, you should be able to define some core components of your brand's value proposition. Do you serve a specific audience, solve a unique problem, or deliver benefits no one else can offer?
Is your customer service strategy better than most, or do you offer more payment options for customers, like memberships, subscriptions, and bundles?
3. Establish clear goals
With a clear view of your target audience and your value proposition, you can begin to establish goals for your marketing campaigns. You want to convince as many people to check out your software as possible, but your focus may differ from one campaign to the next.
When building your software brand, you might start by focusing on increasing your brand reach. This could mean promoting your content with PPC campaigns, working with marketing companies on earned media, or collaborating with influencers.
A good way to ensure you're getting the most out of each marketing campaign is to set some clear metrics to monitor along the way. If you're aiming for engagement, you will monitor things like social media likes and shares, brand mentions, and visitor numbers on your website.
Software company marketing ideas: Creating content
While there are countless ways to invest in software company marketing, most of the strategies you'll use to generate leads and opportunities revolve around content.
Learning how to market a software company means knowing how to connect with your audience through engaging, informative experiences. The content you create will improve your brand reputation, boost your thought leadership, and improve visibility.
Remember, 82% of marketers are constantly investing in content for a reason.
Here's how you can begin.
Step 1: Create a content marketing funnel
Funnels are extremely important to software companies because they're focused on building long-term relationships with clients.
To turn potential prospects into long-term subscribers, you'll need to connect with them at every stage of the "buyer funnel." This means capturing attention during the awareness stage, offering insights for consideration, and helping customers make decisions.
You'll also need a plan for how you're going to continue retaining customers after they've made a purchase. For example, you might offer access to free courses and resources to help each customer make the most of the software you produce.
Your content marketing funnel may look something like this:
Stage 1 – Awareness: Social media posts, press releases, and news reports to generate insights into your company. You can also use content marketing and SEO to stand out online.
Stage 2 – Consideration: Educational posts, videos, and podcasts sharing information about your brand, the values of your software, and the functionality you can offer.
Stage 3 – Decision: Comparison tools to help your customers define what makes your software different from competing solutions and guides on how to use your solution.
Stage 4 – Retention: Email marketing for consistent nurturing, social media campaigns, webinars, and educational resources for existing clients.
Step 2: Search engine optimization
Anywhere up to 93% of online experiences start with a search engine. The chances are the majority of your software clients will find your solution by searching for specific information online. This means you need to make sure your website is optimized to appear on the front page of Google.
Start by researching the keywords your customers are likely to search for when looking for the solutions you offer.
You can use tools like Ahrefs and SEMrush to help with this. Think about the questions your customers ask and the words they use to describe your software. Next, implement these keywords into your content, in your blogs, meta descriptions, and titles.
Outside of using keyword-infused content, you'll also need to think about other aspects of SEO. Optimizing your website for a good user experience is key. Ensure your site is easy to navigate to reduce your bounce rate and make sure pages load quickly.
Think about how you can boost your link structure by earning backlinks from authority sites through guest blogging.
Step 3: Video content
Video is one of the most valuable tools for software company marketing.
According to one report, 42% of respondents believe webinars are their best tool for accelerating lead generation. Hosting online events, webinars, and learning experiences is a great way to provide your customers with a behind-the-scenes insight into what your software can really do.
However, you're not limited to just webinars with your video strategy.
You can also experiment with other forms of content in this arena. For instance, short and engaging videos posted on your website, YouTube, and social media channels are a great way to provide your customers with information and insights. You can even create compelling how-to videos.
Around 78% of people in 2021 said they downloaded an app or purchased a piece of software after watching a video. Think about how you can add your own brand personality into every video you produce to make it unique to your company.
Look at some of the videos produced by other software brands like HubSpot and IBM for inspiration.
How do you promote a software product?
Content is easily one of the most effective ways to strengthen the presence of your software brand. However, when you're learning how to market a software company, it's worth experimenting with other forms of promotion too.
Outside of your video content, SEO, and content marketing campaigns, you can also use social media, email marketing, and PPC campaigns to spread awareness.
Social media marketing
It's no secret that social media is huge. Around half of the world is currently using at least one social media app on a daily or weekly basis. The key to success with social media is knowing where to reach your audience.
Think about the kind of channels they're most likely to use, from Facebook to Instagram, TikTok, and even LinkedIn.
Each platform has a specific type of audience. LinkedIn is ideal for B2B professionals, while Facebook reaches a broad audience.
It's also worth working with less common social channels too. Software companies can thrive on platforms like Reddit, Medium, and Discord, where people are constantly looking for information.
Once you've chosen your channels, ask yourself how you're going to make the most of them. Aside from producing regular, valuable content, you can also experiment with influencer marketing, paid ad campaigns, live streams, and events.
Email marketing
Email marketing is one of the core tools any software company should be using. Although it might not be as new and exciting as social media, it's still incredibly valuable for nurturing leads.
With an email marketing campaign, you can automatically engage your customers with educational, informative, and compelling content designed to achieve a range of goals.
You can use email automation tools to create welcome series messages, promotional campaigns, and nurturing strategies for existing customers. Segment your audience so you can deliver personalized messages to each customer, and remember to keep track of your analytics along the way.
It's also worth experimenting with the types of content you include in emails. Video-based content is fantastic for engaging customers in email. You can also promote testimonials and reviews from other customers in your email campaigns.
PPC advertising
While your SEO strategy will help to boost your business presence on the search engines in the long term, your PPC campaigns can help you get more immediate leads.
Solutions like Google AdWords and Facebook Ads allow you to target specific audience groups based on their interests, the keywords they're searching for, demographics, and location.
When you're creating your PPC campaigns, A/B testing different promotions and copy is often a good way to boost your chances of success. It's also worth exploring different keywords. Always make sure you're targeting terms with high levels of intent and low competition.
A good way to strengthen your chances of sales with PPC campaigns is to also run retargeting ads. These allow you to reconnect with your customers after they've visited your website to give them another chance to make a purchase.
Since most people don't buy subscriptions to software products straight away, it's worth doubling down on re-engaging the people who already know your brand.
Marketing strategies for software companies: Quick tips
By this point, you should have plenty of ideas on how to market a software company effectively. However, it is worth remembering that successful promotion takes constant dedication and effort. You shouldn't expect to see amazing results overnight.
Here are some additional quick tips to help you:
Prioritize social proof
Software purchases can be a big investment for most people, so they'll be looking for clear signs they can trust you. Using social proof like testimonials and reviews from other customers to boost your credibility can be extremely useful.
Experiment with unique experiences
As a software company, you should be willing to innovate and experiment. Consider looking into different forms of marketing, like creating your own NFTs, working with extended reality, or even promoting your software at events.
Invest in your website
If your website isn't engaging and intuitive, your customers will expect your software to be poor. Ensure your site is easy to navigate, brimming with useful information, and unique to your brand.
Partner up
Consider working with other brands on your promotional strategies. Complementary brands can help you to boost your chances of success by working with you on events, sales, and discounts which drive more leads.
Preserve your branding
Make sure your brand experience is consistent across all channels. You need to deliver the same experience to your customers wherever they are, so they can develop trust in your company.
Above all else, make sure you're constantly analyzing, monitoring, and optimizing your marketing campaigns. Use the tools in your email marketing, social media, and website software to track crucial metrics around engagement, conversions, and click-throughs.
This will help you to determine exactly which campaigns are improving your revenue, so you can get better results in the future.
How can I promote my software business?
Learning how to market a software company can be a time-consuming and exhausting process, but it's also one of the most important things you can do to guarantee the success of your business.
You'll need to commit to experimenting with different software company marketing strategies, so you can boost the ROI of every campaign you create.
The more time you spend experimenting with your marketing efforts, the more information you'll gather about your market, competition, and customers. Use this data to inform your future campaigns, and you'll find your results begin to grow.
Of course, if you're struggling, you can always seek additional help from marketing and branding professionals, who can help you build the perfect marketing strategy from scratch.
Fabrik: A branding agency for our times.
Now read these: 
—Branding software and mobile applications
—The essentials of software company naming
—Your guide to starting a software business
—The ultimate list of software company logos
—The basics of software company branding
—How to approach software product naming