What is email marketing? How does email marketing work?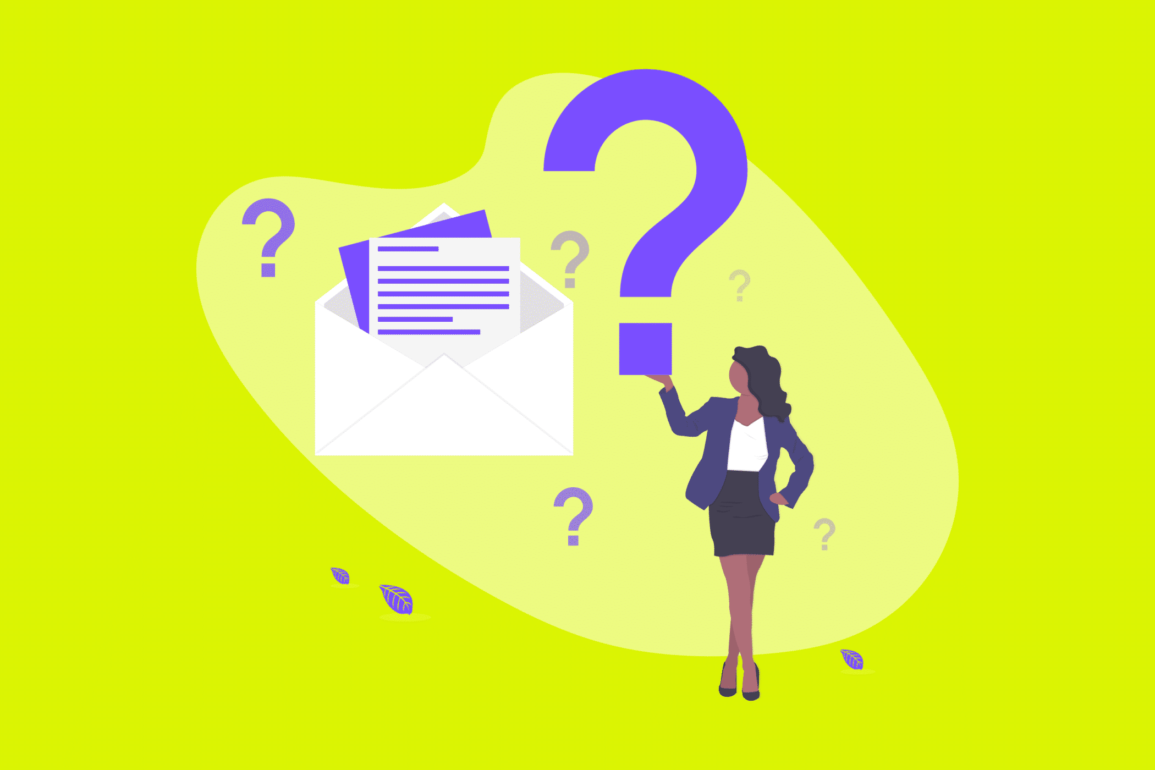 Email marketing is one of the best-known and most popular promotional methods around.
Generating massive returns on investment, email marketing strengthens your bond with existing customers, and helps to attract new clients.
In the right circumstances, this methodology can ensure that your brand stands out from the crowd.
However, in a world where social media and other advertising methods are increasing in popularity, people often forget about eMarketing.
If you're one of the many business leaders wondering "What is email marketing?" or "Why do I need eMarketing?" you've come to the right place.
Today, we're going to introduce you to everything you need to know about email marketing. This article will give you everything you need to define email marketing.
What's more, you'll know how to take the next step into building your own eMarketing campaign.
Let's get started.
Email marketing definition: What is email marketing?
Email marketing is easily one of the most profitable ways to develop your marketing strategy. Some experts say that the ROI for email marketing is up to 122%. That means eMarketing gives you four times more returns than any other digital channel.
So, how do we define email marketing?
Simple, email marketing is any advertising campaign that involves the use of email messages.
This might include using email newsletters to stay top-of-mind with your customers and generate more sales. Alternatively, it could mean that you send emails about new offers to carefully chosen customers.
Email marketing is all about informing, persuading, and engaging your contacts. With specific call-to-action messages, emails guide your customers along the buyer journey.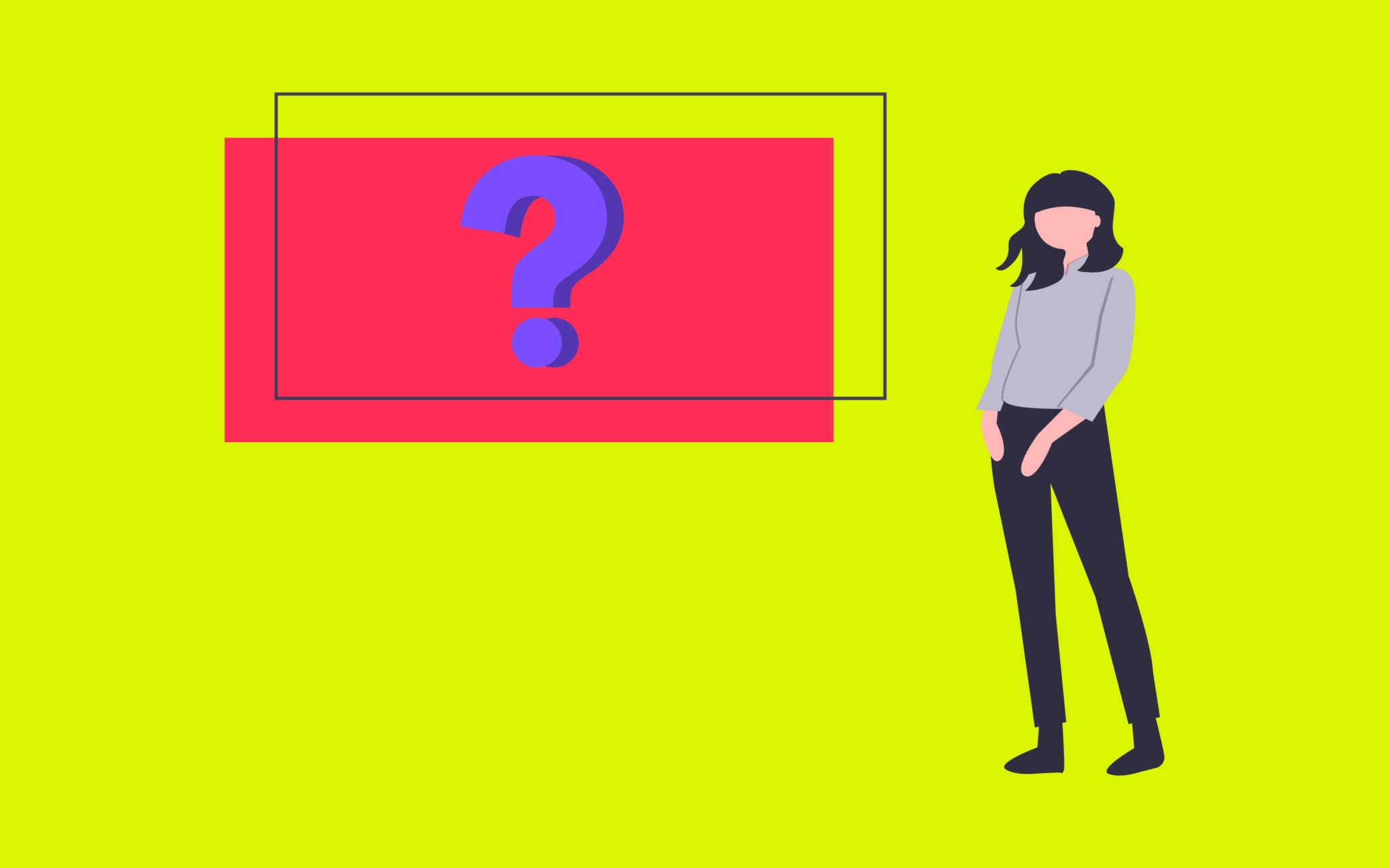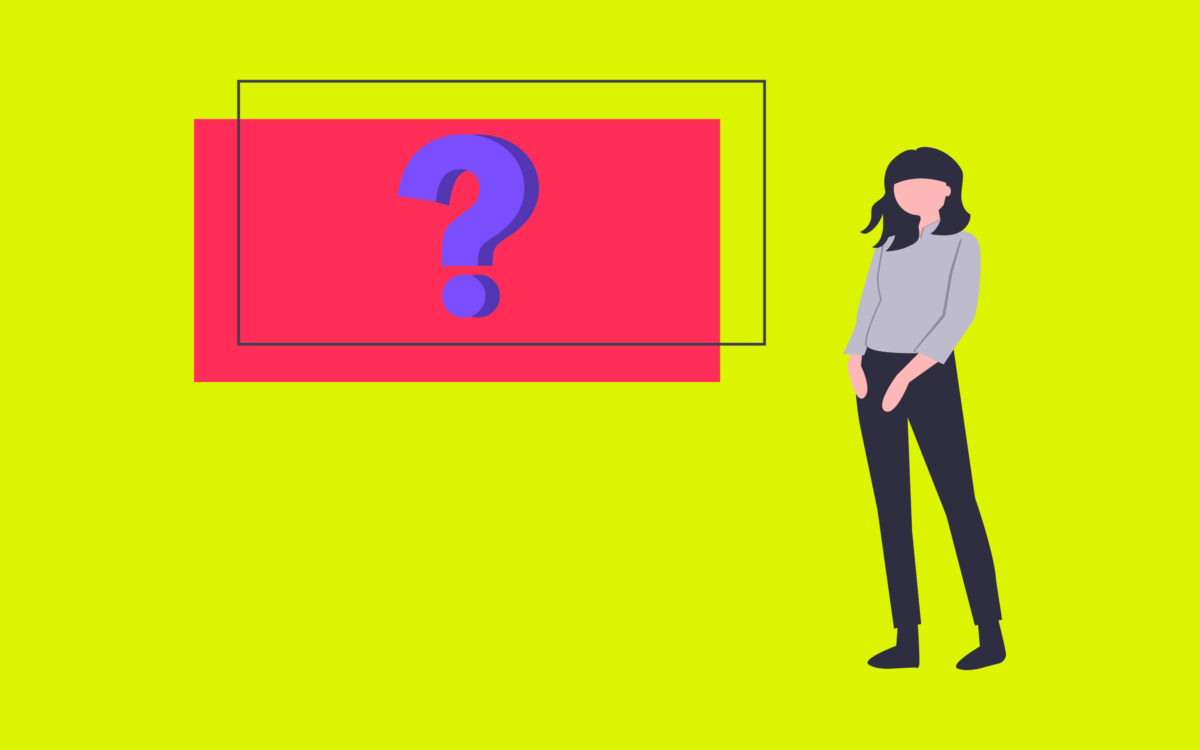 What is email marketing used for?
eMarketing is a solution for building relationships with a certain audience. By communicating directly with the inbox that your audience takes wherever they go, you make stronger connections.
Just some of the things that email marketing can accomplish include:
Build ongoing relationships
Search engines and social platforms are excellent for getting discovered by future customers.
However, email ensures you can develop relationships with both current and future clients. 66% of online consumers prefer purchasing products from companies they're comfortable with.
Email plays a pivotal role in constructing those relationships.
Driving sales
Studies from the DMA in 2018 found that every dollar spent on email marketing returned up to $32. However, certain products and businesses will get better results from email than others.
The good news is that most research consistently highlights the benefits of using email in any marketing strategy.
Improving growth multipliers
If you want to improve your business opportunities and unlock new methods for growth, email is excellent. With eMarketing, you increase your number of customers, expand purchasing opportunities, and increase average order value.
These three metrics are often the most essential when it comes to strengthening a brand. As your email marketing strategy evolves, your results will continue to improve.
Gain customer attention
In a world of pop-up blockers and zero-click search results, it's often difficult to grab customer attention. However, email reaches customers wherever they are.
Studies show that 90% of emails get delivered directly to the recipient's inbox. On the other hand, around 2% of Facebook fans see your social media posts.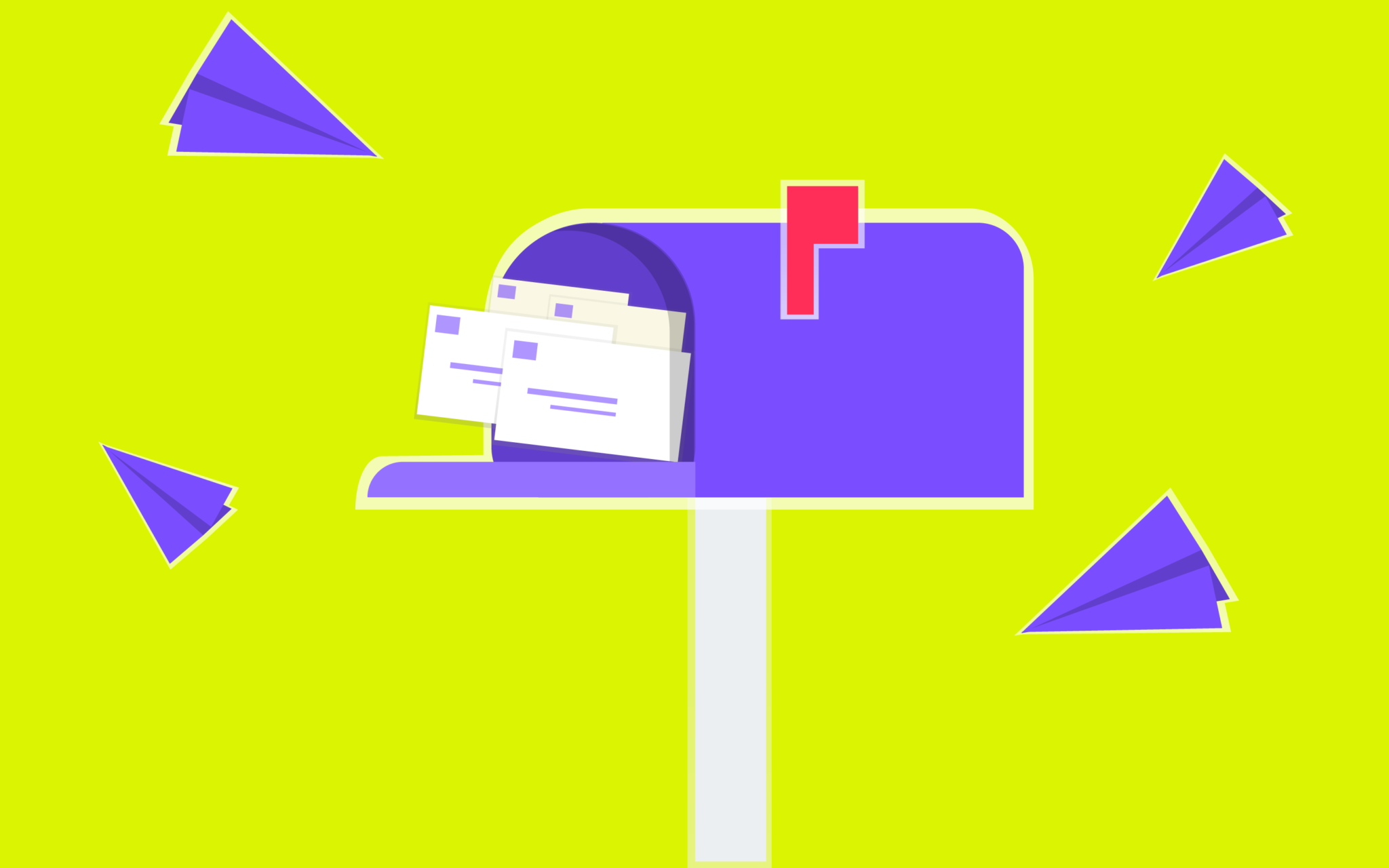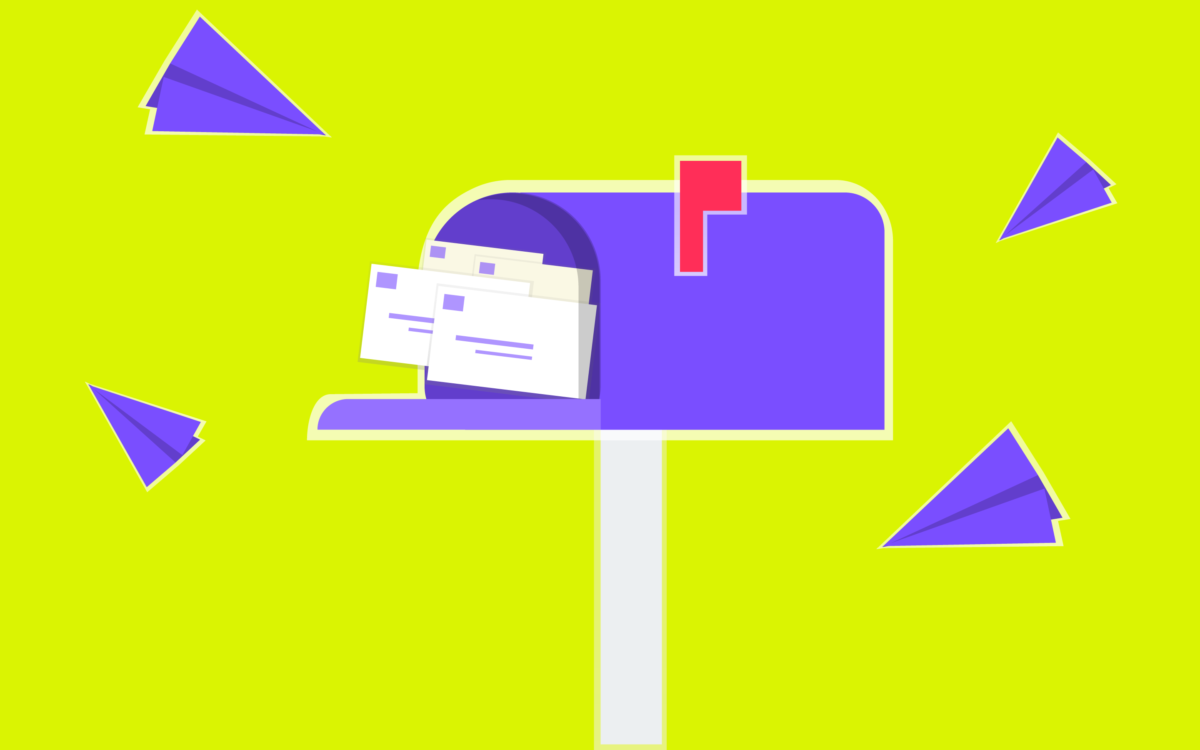 What is eMarketing, and how is it evolving?
Email marketing, or "eMarketing," isn't a new concept. It's one of the older digital marketing strategies to appear in the internet landscape.
Fortunately, the technology does constantly evolve and improve. The accepted email marketing definition is always changing, including new concepts like automation, segmentation, and more.
Today, email marketing continues to be a relevant strategy for online sales. That's because with email, you can reach people anywhere. There are 3.9 billion email users online right now.
Unlike social media and other platforms where your reach will always be limited, email marketing ensures that you can connect with your audience on a different level.
What's more, email marketing offers an opportunity for companies to establish long-lasting relationships with their target customer.
According to the Fluent inbound marketing report, 80% of Americans check their email at least once a day. On top of that, consumers who buy products through email campaigns usually spend up to 138% more than people who don't get email offers.
Given the statistics, it's no surprise that many people see email marketing to be the most valuable opportunity for B2B and B2C brands.
However, before you jump into following your own email marketing guide, it's worth noting that there are different kinds of email.
Usually, when people try to define email marketing, they're talking about a couple of different types of message, including:
Promotional emails
Promotional emails follow your general marketing strategy, and help you communicate with your audience. These emails might include news announcements that highlight new products.
Promotional emails can also include links to blogs that might encourage sales, or direct offers and advertisements.
Transactional emails
Transactional emails are messages that build the relationship you have with your audience. These messages include order confirmations and updates on tracking information.
Some people also include account management and password reminder emails in the "transactional" email camp.
Automated emails
Automated emails are a combination of various promotion emails intended to move your customers along the sales funnel or push them into action. You may send automated emails to "welcome" users that join your email list.
Automated emails also include messages about abandoned carts to lure customers back to your store. You might even send automated emails on customer birthdays to boost brand affinity.
What are some common types of eMarketing emails
To fully understand the answer to "What is email marketing and how does it work?" you need to know the role that different messages play in your brand-building strategy.
A lot of email marketing campaigns fall short of success because the company doesn't send the right messages. If you don't send anything but a weekly newsletter to your customers, you're not going to generate sales.
However, if you send too many promotional emails, and nothing that provides other kinds of value, you'll chase your audience away.
Your company's email marketing definition needs to include various kinds of email. Here are just some of the common options to consider.
1. The welcome email
Probably one of the most valuable emails in your collection. A welcome email is what you use to set expectations for your customer after they sign up to your newsletter.
With this message, you're not actively trying to sell things. Instead, you're confirming that your client has made the right decision by deciding to give you their details.
You tell your audience a little more about yourself here, and that you're glad they subscribed.
Food52 welcomes its subscribers with some handy information. The company also includes a promotional code to spark an initial desire to purchase.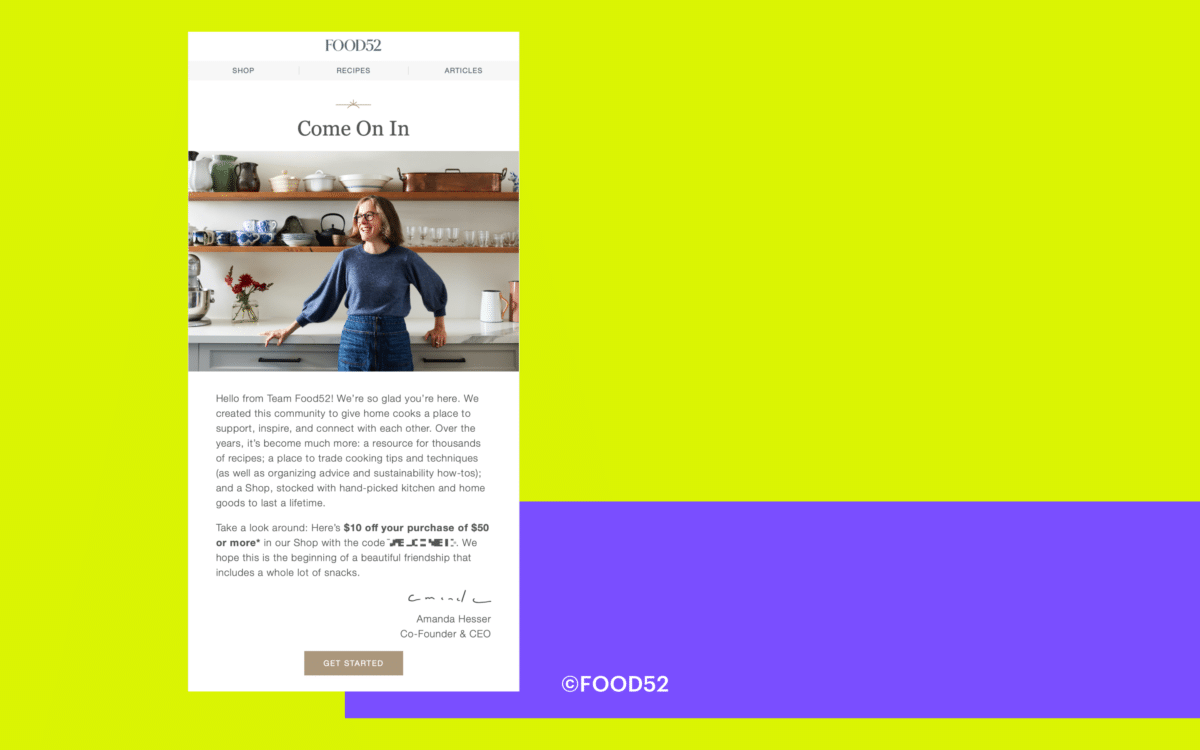 2. Offer emails
Offer emails are a common form of promotional eMarketing message. Your company might use this email to let your customers know about an upcoming sale.
If you've properly segmented your leads, then you should be able to send messages that are custom-made for each individual customer.
Whether your business model includes discounts, sales, or anything else, it's a good idea to send some special offer to your customers every now and then. It reminds your customer that they get benefits from being part of your email list.
Here's an example from Casper, for instance: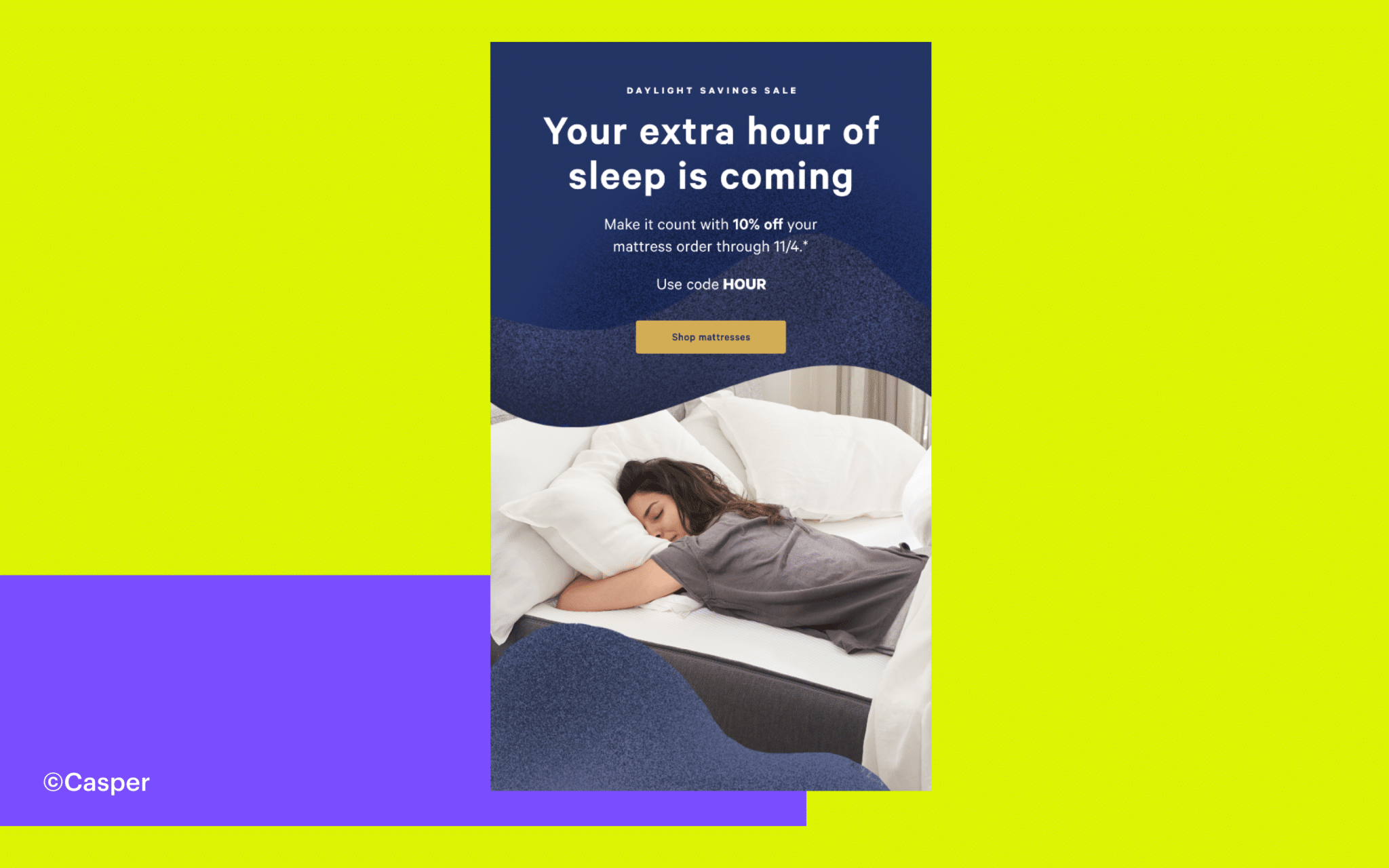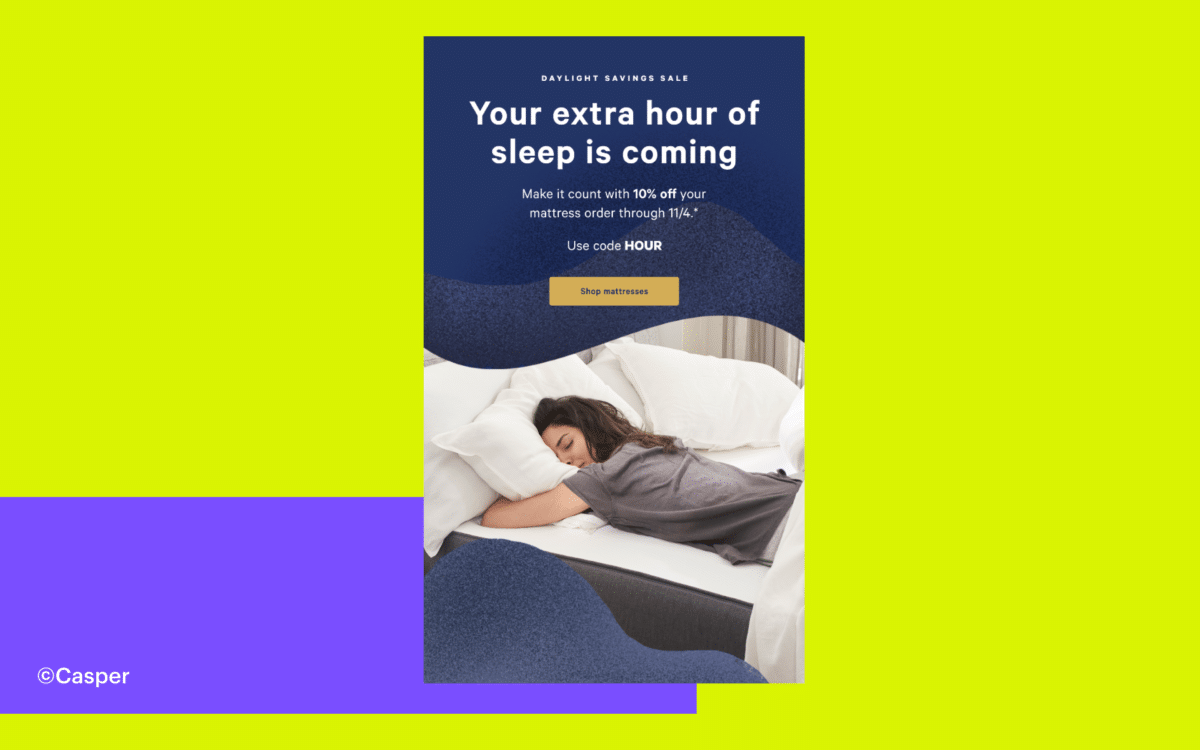 Remember, for your offer emails to make the biggest impact, you need to ensure that you're providing the kind of deals your customers want.
Sometimes, one-size-fits-all flash deals will work, although personalised offers are more likely to encourage brand loyalty.
3. Feedback emails
Social proof is one of the most valuable tools any business can have. In a world full of competition, happy customers speaking on your behalf will always draw more sale opportunities.
Since your audience won't always think to leave testimonials on their own, it's up to you to encourage feedback. This means that you reach out to your people after they've completed a purchase and request a review.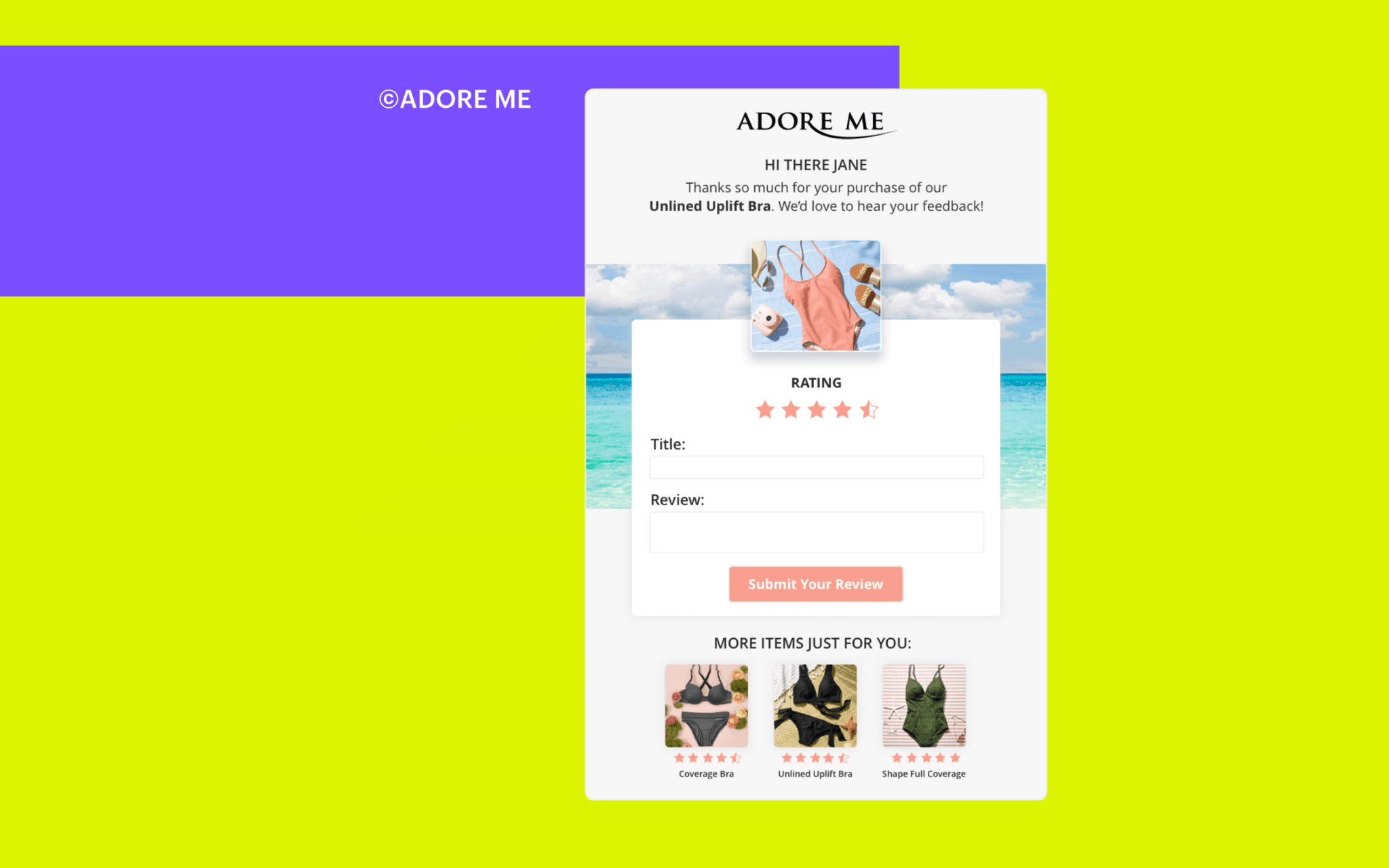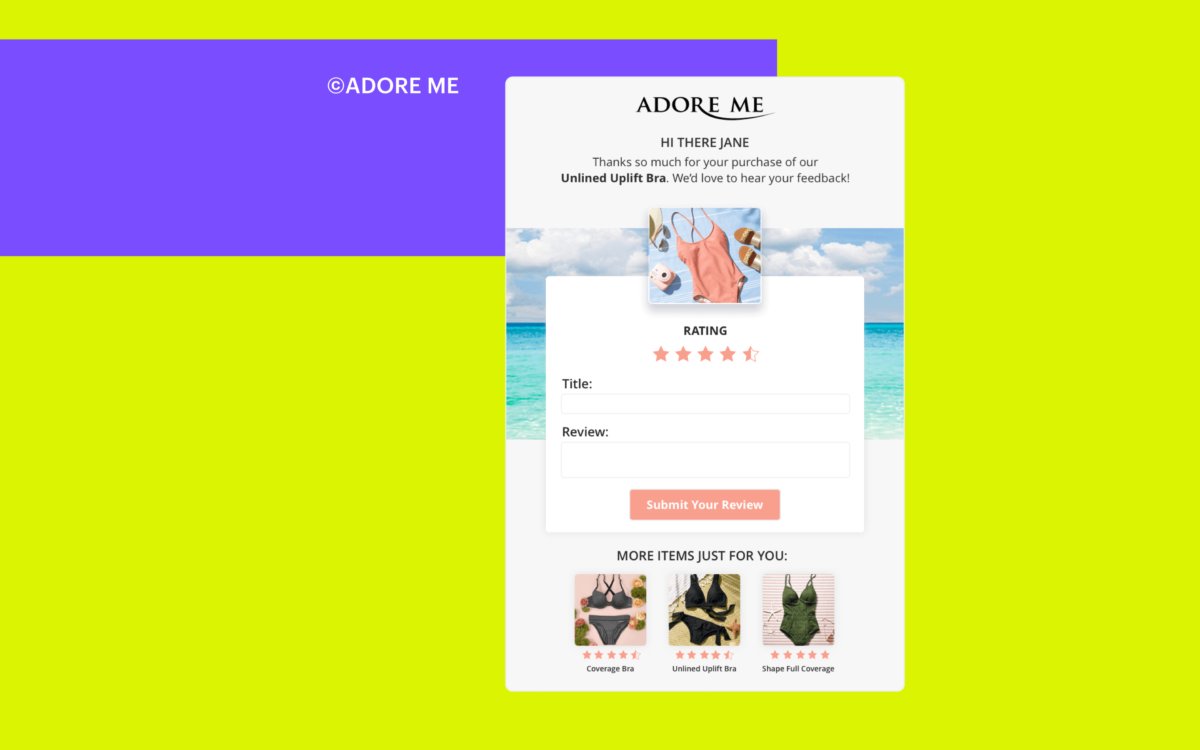 If you're concerned that most of your customers won't have the time to leave a review, make it worth their while. An extra discount code for their next purchase might be an ideal way to increase your chances of a testimonial or customer feedback email.
4. The newsletter
Newsletters are another common type of email marketing message. These marketing assets are ideal for keeping your business top-of-mind for customers. However, it's crucial to ensure that every email delivers genuine value.
Your newsletters are a chance to introduce your customers to your brand and for them to read more about it.
You might start your newsletter with a question that you know your customers are struggling with, like Litmus does here: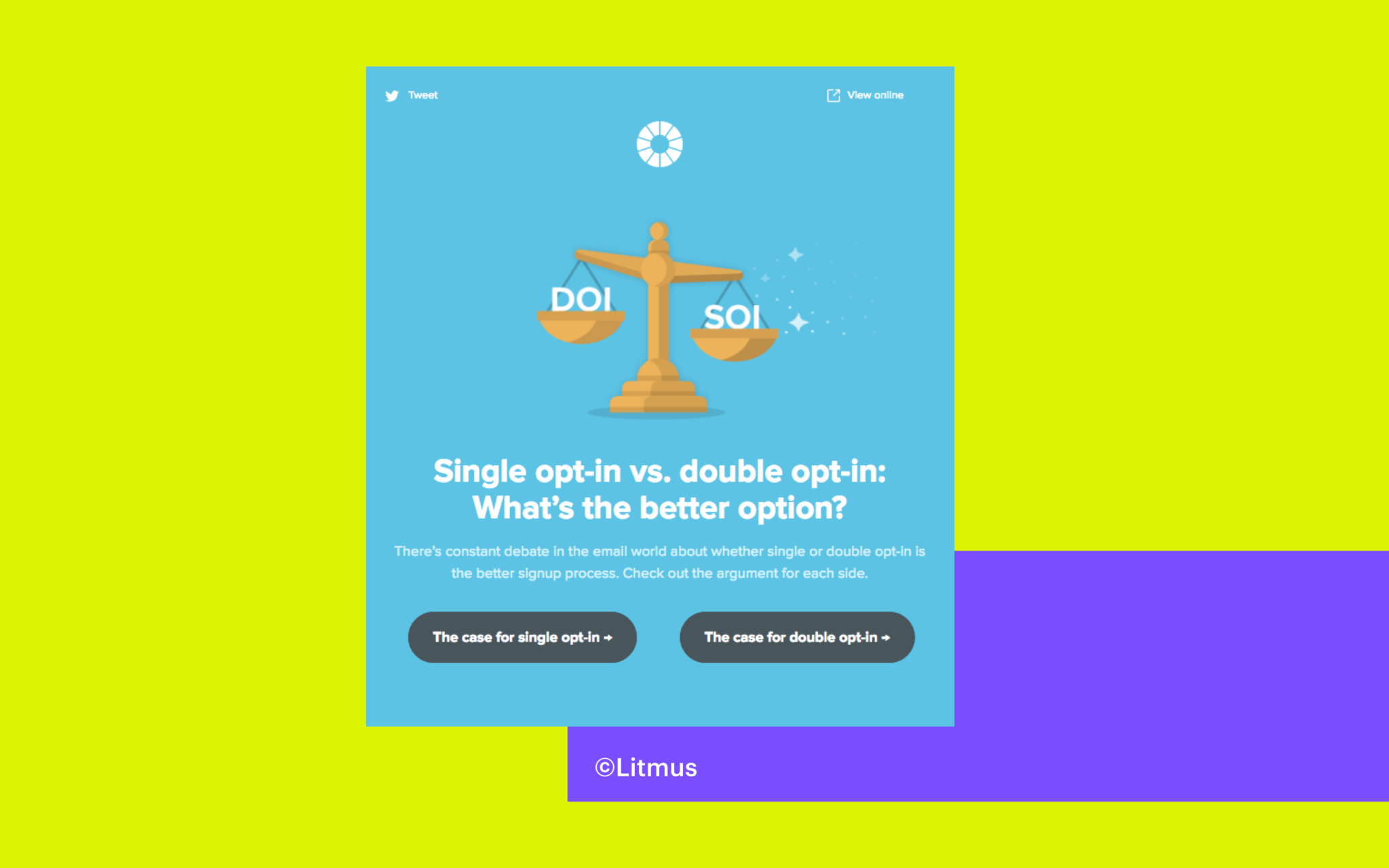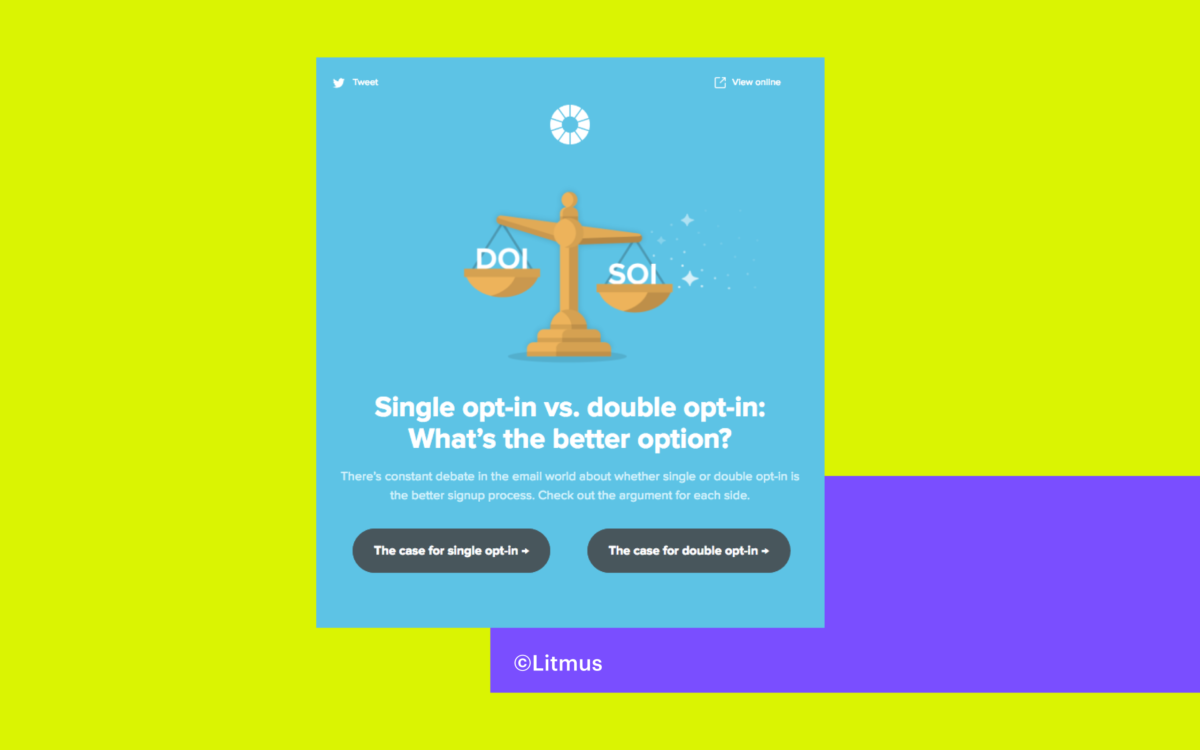 You can also link your customers to some of your more recent blogs, videos, or articles, where they can find additional information.
If you have a hard time figuring out what your audience wants to hear about with your newsletter, ask for their feedback. You can use your email marketing tools to let customers choose what they want to hear about on their accounts.
5. Announcement emails
Sometimes, announcement and newsletter emails blend together in company eMarketing campaigns. If you've got something particularly important to share, however, it might be a good idea to send a unique message.
For instance, Quip informed their audience about a limited-edition version of its electric toothbrush, with the message that they wouldn't last long.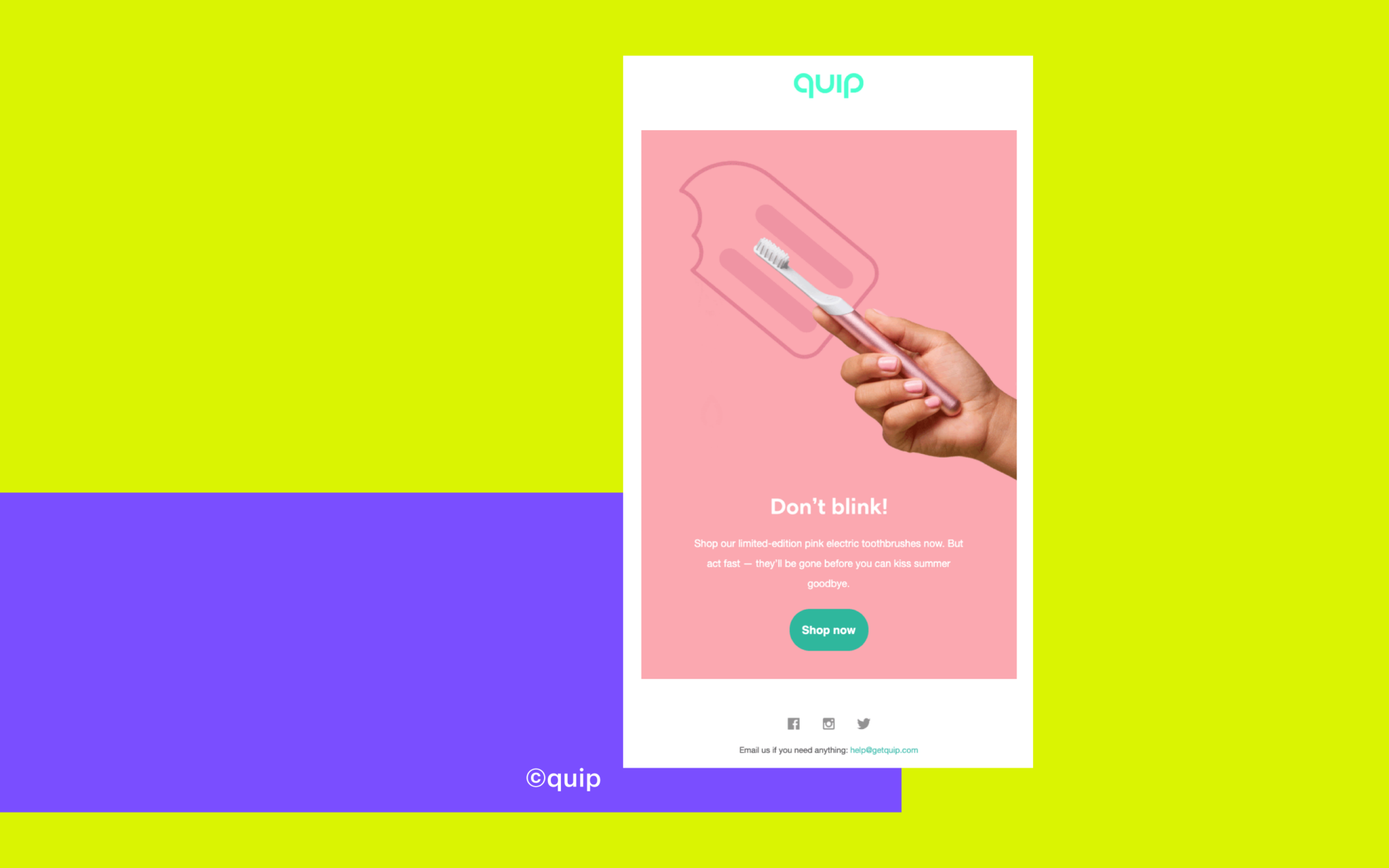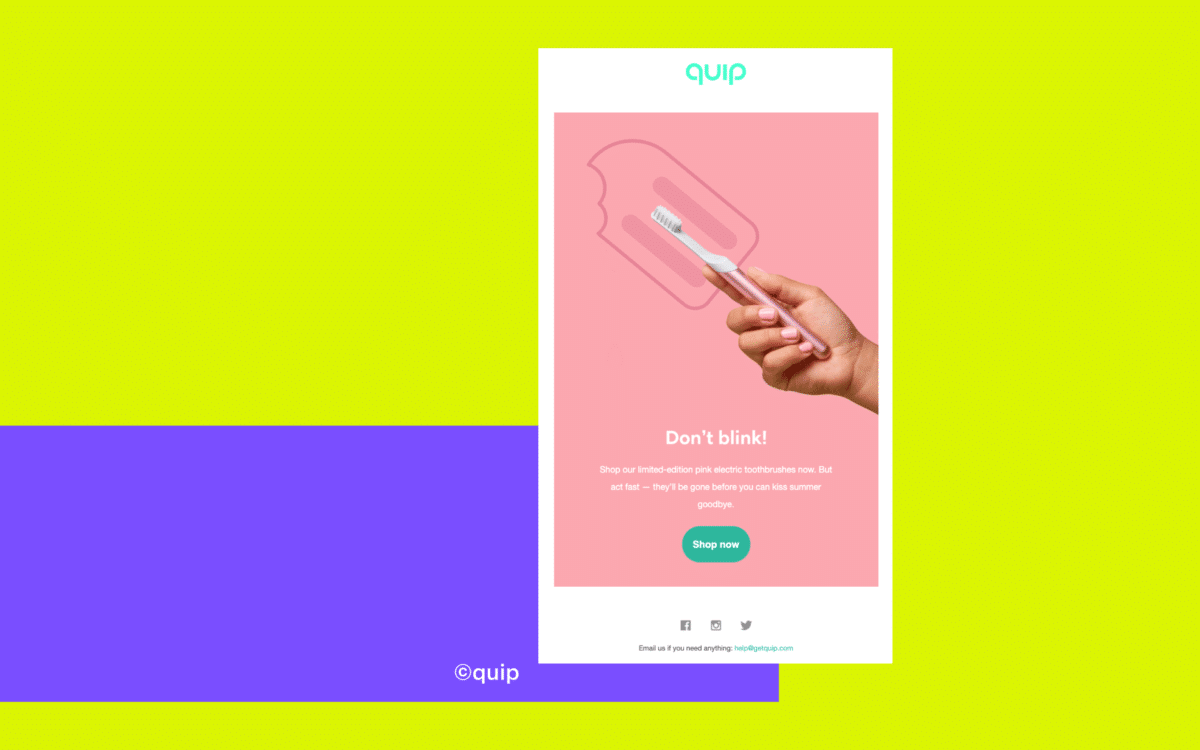 Announcement emails can give your audience information about anything. You might use these tools to inform your customers about a new product, or an upcoming sale.
You can also make announcements about important changes to your company's structure, or potential events that you plan on running. These messages probably won't happen as frequently as some of your other eMarketing campaigns.
6. Trigger emails
Trigger emails are part of an automated eMarketing campaign.
When you have an automated email marketing service, like ActiveCampaign, ConvertKit, or AWeber, you can set something called an email workflow.
These automated systems ensure that your service sends an email whenever a customer does something.
A common example of a trigger email is a welcome message. This would automatically send to your audience whenever a customer signed up for your newsletter.
Another example is the abandoned cart email.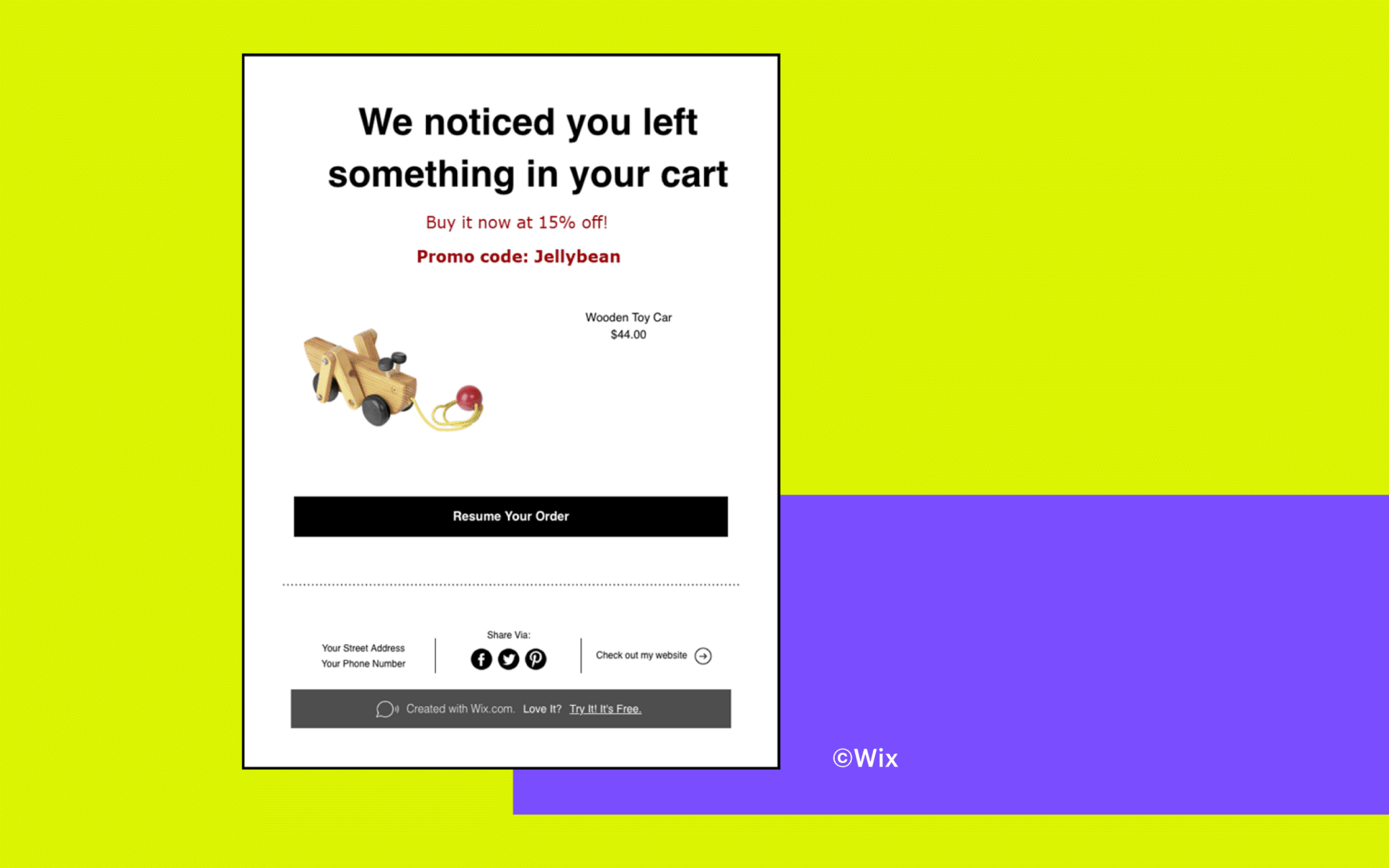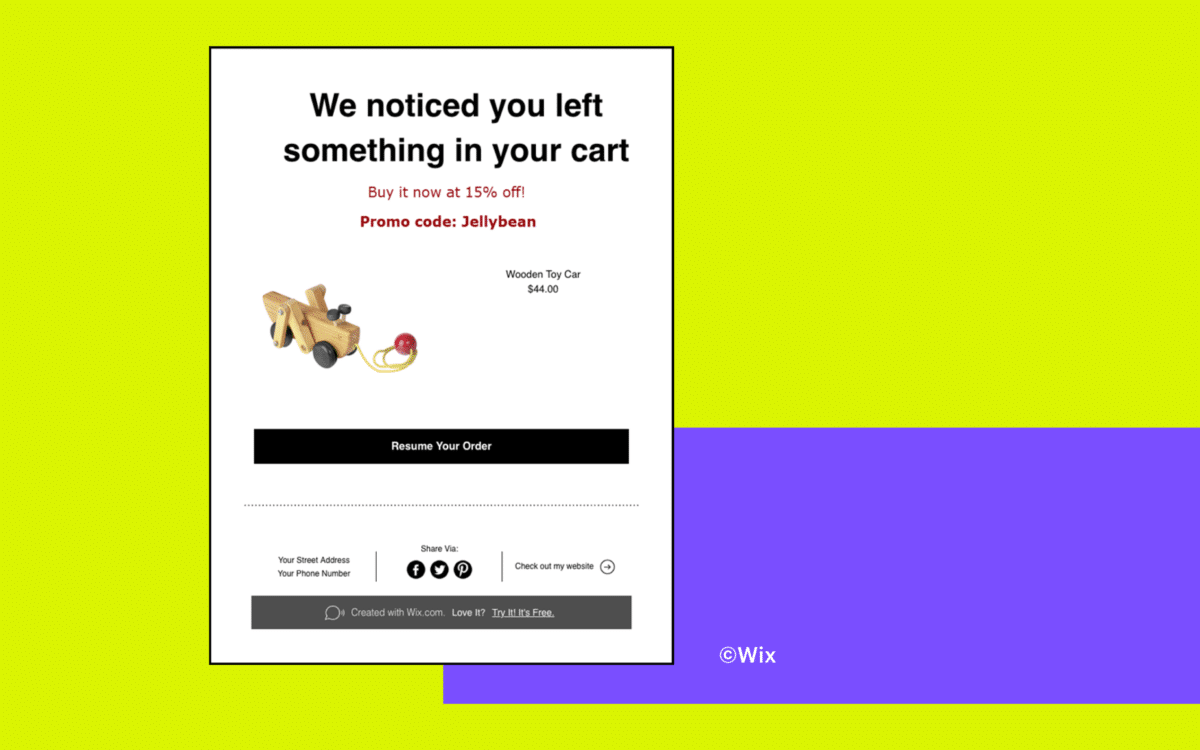 When a customer leaves something in their shopping basket on your website, this triggers an email. You can use your email marketing services to include dynamic pictures and product descriptions for the items that clients left behind.
Email marketing defined: Picking your strategy
Just like most digital marketing campaigns, eMarketing works best when you have the right strategy.
Start by thinking about what you want to accomplish with your email efforts. Is your focus right now on building the relationships you have with your existing audience?
If so, you might concentrate on developing a loyalty strategy for your email subscribers.
Asking customers to sign up for a newsletter in exchange for VIP discounts and gifts is a great way to improve your relationships with your clients. You can even encourage people to refer friends and loved ones to your company too.
On the other hand, if you want to increase your position as a thought leader, having a newsletter that highlights your most popular blogs is a good strategy.
Here are some other tips for starting your eMarketing campaign.
1. Choose the right tools
Email marketing relies on constant tracking, automation, and professional templates. If you want to drive successful returns on your email marketing strategy, you need the right tools.
After all, you probably don't have the time to set up and send messages to every customer individually.
Tools like ConvertKit, AWeber, ActiveCampaign, and SendinBlue all have various useful features to help you accomplish your eMarketing goals.
With these tools, you can collect email information from leads quickly and effectively.
Plus, you get access to:
Professional email testing
Analytics and reporting features
A/B testing to optimize your email campaigns
Segmentation features for sending the right messages to the right people
Automation strategies and triggers
Remember, some email marketing tools have more features than others. Additionally, certain services can be quite expensive. The more advanced tools you want to experiment with, the more you're going to need to spend.
2. Get to know your audience
Knowing your niche market and what they need from your company is the key to any successful marketing campaign.
In an environment where your customers are getting countless irrelevant emails every day, however, personalising your messages could be essential to staying out of the spam folder.
Virtually all email marketing tools available today come with segmentation features. These solutions ensure that business leaders can segment their audience based on their location, their requirements, and so much more.
It's also up to you to do some of your own research.
Find out what kind of language your customers use and how you can mimic their tone of voice. How will people of different ages respond to your email messages? Do you need to adjust your offers based on the location of your subscriber?
Experimenting with A/B or split testing will give you a better insight into what works.
3. Be ready to track your eMarketing
Another thing to keep in mind when you're building your email marketing definition is that you need to be able to track your results. The email marketing services we mentioned above will help with this.
Many leading eMarketing tools come with features that track open-rates, click-through rates, and so much more.
To determine which metrics you need to monitor with each campaign, look at your goals. For instance, if you're trying to improve engagement with your business, look at open and click-through rates.
These metrics indicate that your recipients aren't just getting your messages, they're interacting with them.
Remember, although you can experiment with different styles of eMarketing, you will need to ensure that your strategy stays on-brand. Stick with similar templates so that your audience can always tell when an email comes from you.
Make sure your tone of voice doesn't differ between your emails and your websites. Even using brand colors will help.
Understanding email marketing
Email marketing is a powerful addition to any advertising strategy.
With the right eMarketing campaign, you'll discover a new way to connect with your target audience and develop stronger relationships with your clients. Email marketing drives decisive action from your customers and helps people to understand what your business stands for.
Of course, just like any marketing strategy, it's essential to ensure that you don't jump in without the right plan. Taking the time to understand what email marketing is, and what it can do for your business is essential.
To learn more about email marketing, check out our other articles here at Brand Fabrik. Alternatively, get in touch with the team for personalised support.
Fabrik: A branding agency for our times.