Who does Amazon own? The ultimate list of subsidiaries and companies owned by Amazon (2023)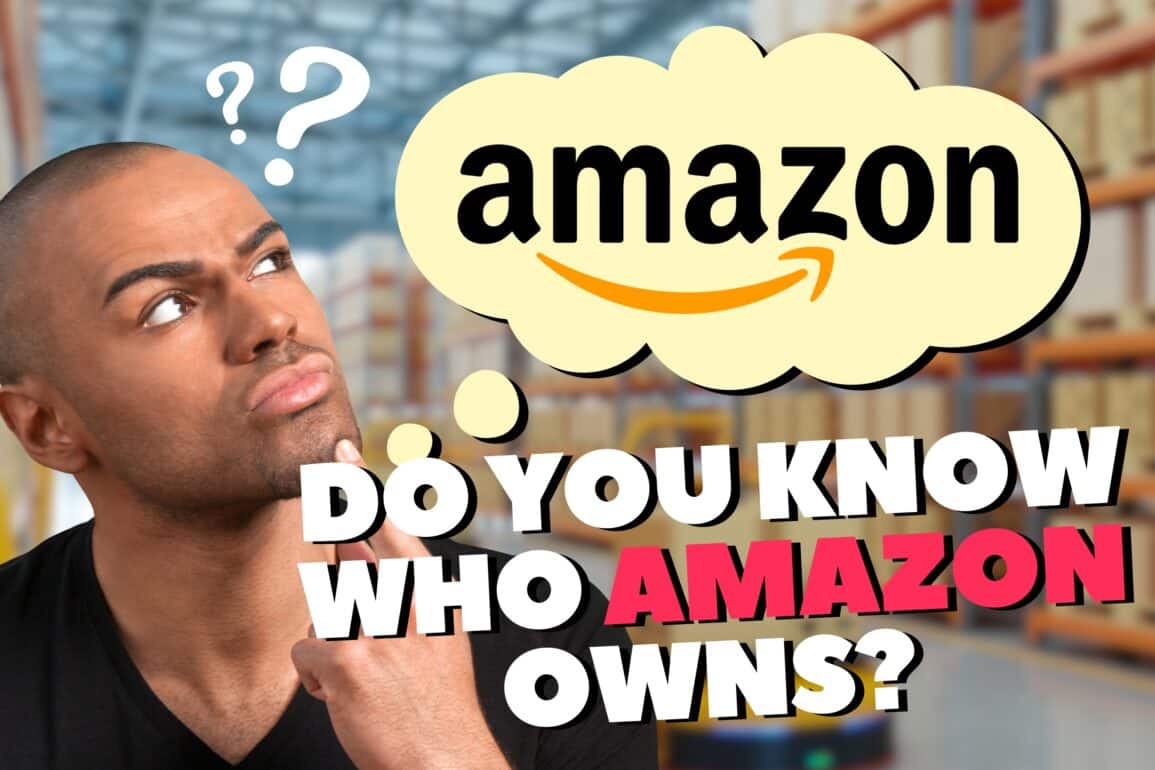 Who does Amazon own? Most people are familiar with Amazon as the leading online marketplace for countries all around the globe. The Amazon e-commerce platform is one of the biggest in the world. In 2022, it was responsible for 37.8% of all online sales in the US.
However, Amazon isn't just a market leader in online selling. The multinational company is also responsible for a host of subsidiaries and smaller brands. Thanks to mergers and acquisitions, Amazon is now classed as one of the "Big Five" companies in the US IT industry.
Part of what made the Amazon brand so successful (aside from its positioning strategy) was the rapid rise of the digital landscape. When Amazon first launched, it was a simple business selling books online. By 2015, it had become the most valuable retailer in the US market.
Today, we're going to take a closer look at all of the most significant companies owned by Amazon.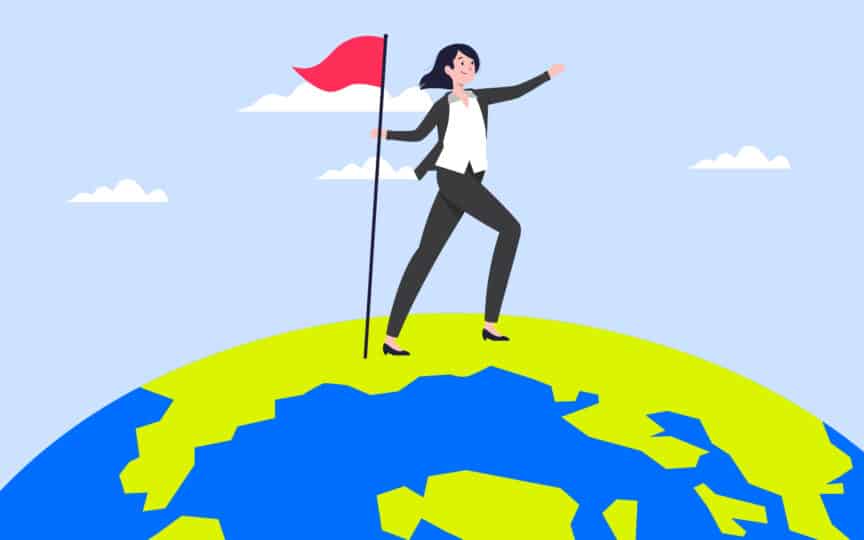 Introducing Amazon: A world leader
Amazon, as you may already know, is a multinational technology company, offering everything from ecommerce and cloud computing tools to digital streaming and artificial intelligence. It's considered one of the world's most valuable brands, and one of the biggest US companies.
Founded by Jeff Bezos from his garage in Washington, Amazon started as an online marketplace for books. It quickly expanded into a variety of product categories, and began creating subsidiaries, such as Amazon Web Services for cloud computing, and Zoox for autonomous vehicles.
Amazon has a strong reputation as a disruptive company, through its commitment to innovation and aggressive use of profits for growth. As of 2023, it's the world's largest marketplace and online retailer, and cloud computing service provider.
It's also the biggest live-streaming company (through Twitch), smart speaker provider, and internet company, measured by market share and revenue.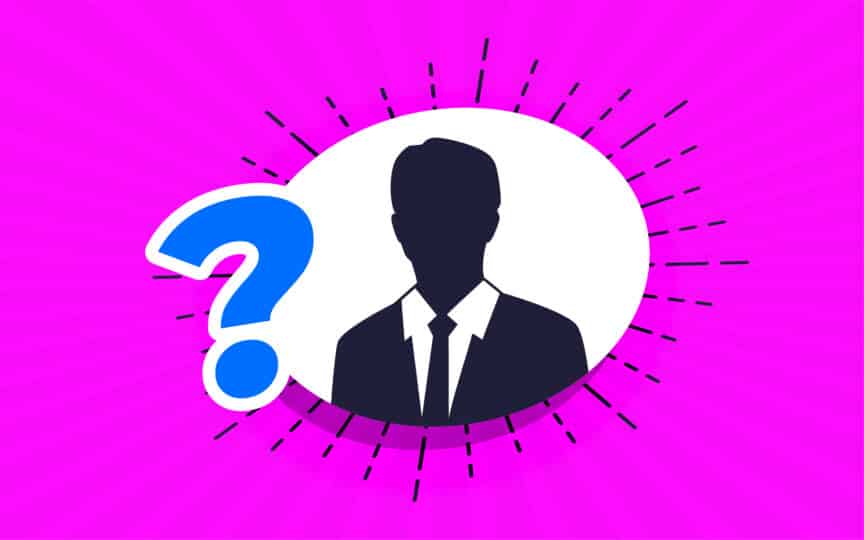 Who owns Amazon? The owner of Amazon
Before we answer the question, "Who does Amazon own", let's take a look at the flip side – "Who owns Amazon?". Amazon was created by Jeff Bezos in 1994. Bezos remains a board member of Amazon today.
He was the CEO until he eventually stepped down in 2021. Bezos is also the biggest shareholder in the company, owning about 12.3% of the brand's outstanding shares. Andrew Jassy, the CEO of Amazon, owns about 0.02% of Amazon's shares.
Additionally, Douglas Herrington, the CEO of Worldwide Amazon Stores, owns around 0.01% of the shares. The rest of the company's shares are distributed among various institutional shareholders.
The Vanguard Group, known for providing ETFs and mutual funds, owns approximately 6.9% of all Amazon's shares. BlackRock, one of the world's biggest asset managers, owns about 5.8% of the shares, and State Street, an investment firm, owns around 3.3%.
This basically means that Amazon doesn't have a single owner. Instead, its assets and shares are distributed across a wide range of individuals and companies.
How many companies does Amazon own?
It's difficult to pin down the exact number of companies owned by Amazon, as the Amazon family continues to grow. At the time of writing, Amazon owns more than 100 different companies in various industries, from organic foods to original content creation, and beyond.
Part of what makes Amazon such as significant market competitor is its approach to growth. If the company can't create a market-leading company itself, it often acquires the top brand in the sector.
So far, the biggest acquisition Amazon has made was for Whole Foods in 2017. Amazon's acquisition of Whole Foods cost $13.7 billion, and allowed the company to branch out into new ventures, like "Amazon Fresh" to compete with other grocery stores.
Other major acquisitions made by Amazon include:
Metro-Goldwyn-Mayer (MGM): $8.5 billion in 2021.
Zoox: $1.2 billion in 2020.
Zappos: $1.2 billion in 2009.
Ring: $970 million in 2018.
Twitch: $970 million in 2014.
Kiva Systems: $775 million in 2012.
PillPack: $753 million in 2018.
Souq.com: $580 million in 2017.
Quidsi: $545 million in 2010.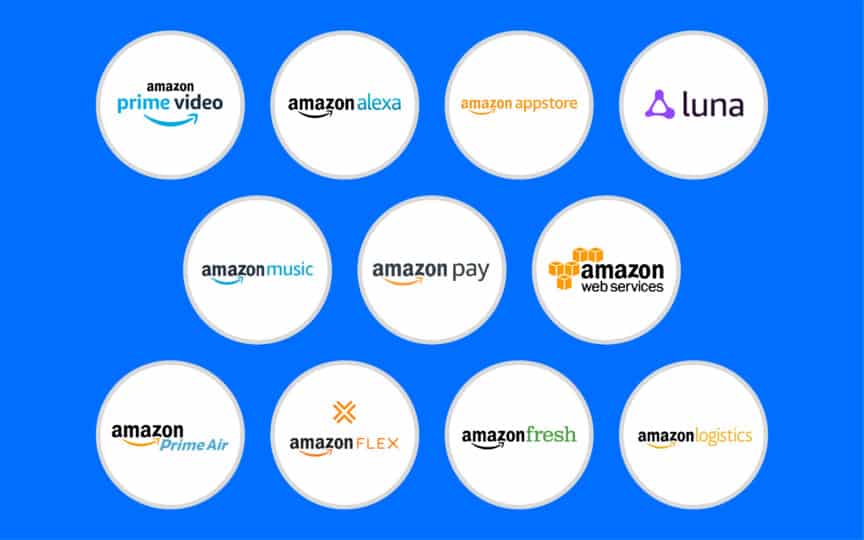 What companies does Amazon own? Sub-brands
When answering the question, "what companies does Amazon own", the first brands to jump to mind will likely be the sub-brands in Amazon's ecosystem. Most people are already familiar with the majority of Amazon branded services, such as Amazon Prime.
Other well-known sub-brands include:
Amazon Prime video: Amazon's video and content streaming service.
Amazon Alexa: Amazon's AI assistant solutions.
Amazon Appstore: Amazon's collection of apps.
Amazon Luna: The Amazon cloud gaming platform.
Amazon Music: Amazon's music streaming service.
Amazon Pay: Amazon's payment processing and digital wallet.
Amazon Web Services: Amazon's cloud computing subsidiary.
Amazon Air: A cargo airline for bulk transport.
Amazon Flex: An app for contract workers for Amazon.
Amazon Fresh: Amazon's groceries service.
Amazon Logistics: Amazon's comprehensive logistics service.
You may also be aware of some slightly more abstract "Amazon" services, such as the Amazon Hub solution for locker deliveries, and Amazon Prime Air, Amazon's experimental drone delivery service.
Who does Amazon own? Companies owned by Amazon
Since its initial founding in 1994, Amazon has grown to become one of the biggest companies in history. It has more than 1 million employees distributed around the world, and is the second-largest private employer in the United States.
It's also worth noting that Amazon works directly with a variety of third-party sellers through its marketplace, although it doesn't actually own these companies. Instead, it simply allows them to sell their own products through the Amazon website.
It would be difficult to list all of the companies owned by Amazon in one place. For this list, we're going to focus on the most significant subsidiaries in the Amazon family.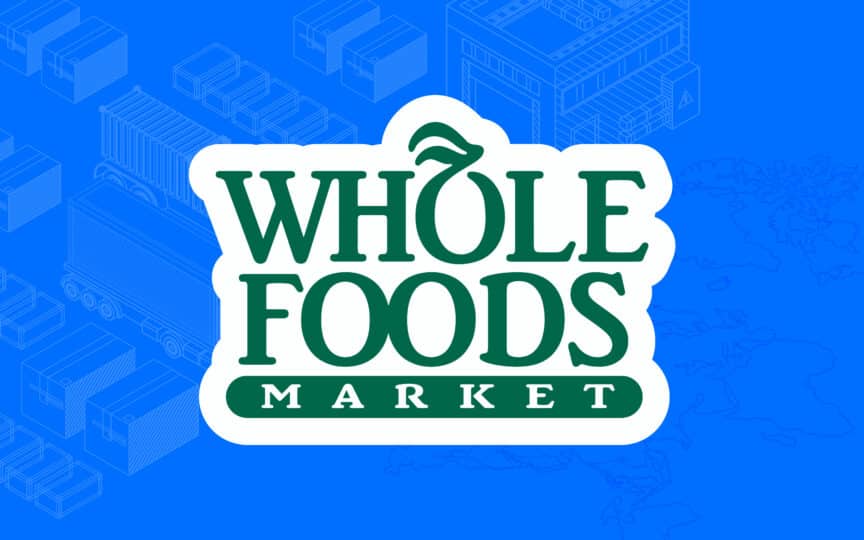 1. Whole Foods Market
As mentioned above, Whole Foods was one of Amazon's largest acquisitions. Whole Foods Market, or just "Whole Foods" is one of the leading USDA-certified organic grocers in the United States. When it still operated as an independent company, it earned a $10 billion market cap.
Listed on the Fortune 500, with hundreds of stores throughout the country, Whole Foods earned significant attention in the grocery landscape. Amazon purchased the company for $13.7 billion in 2017, to help it break into the brick-and-mortar retailing, and groceries market.
As of 2019, Whole Foods had more than 500 stores across North America, and had also begun to expand into the United Kingdom.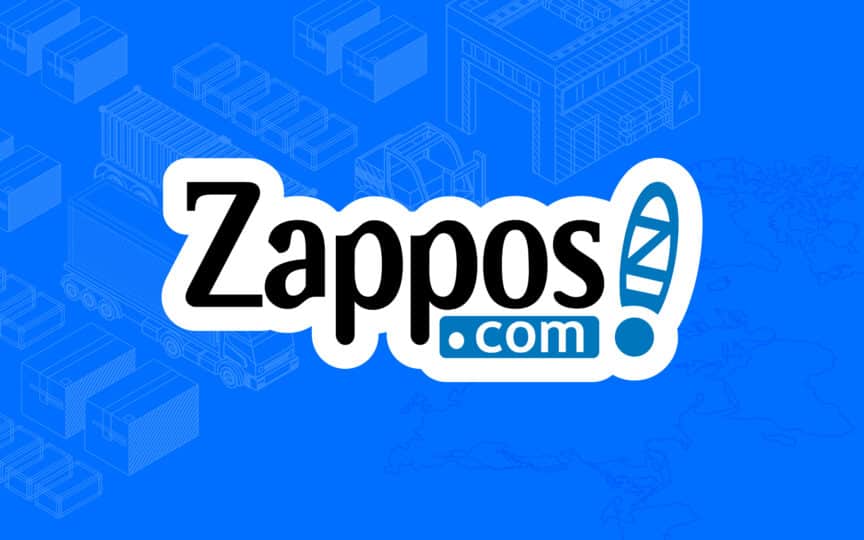 2. Zappos
One of the world's most successful footwear and apparel retailers, Zappos is best known for its low-cost products and wide collection of garments. Founded originally in 1999, Zappos grew rapidly until it was eventually purchased by Amazon in 2009, for an all-stock deal of $1.2 billion.
Amazon also purchased all of the outstanding shares and warrants from Zappos, in exchange for 10 million shares of Amazon common stock, as well as $40 million in cash. Zappos gave Amazon an opportunity to expand into new markets, once again, offering footwear and garments.
Zappos continues to operate as a separate website, outside of the Amazon ecommerce marketplace, although certain products can also be purchased through Amazon directly.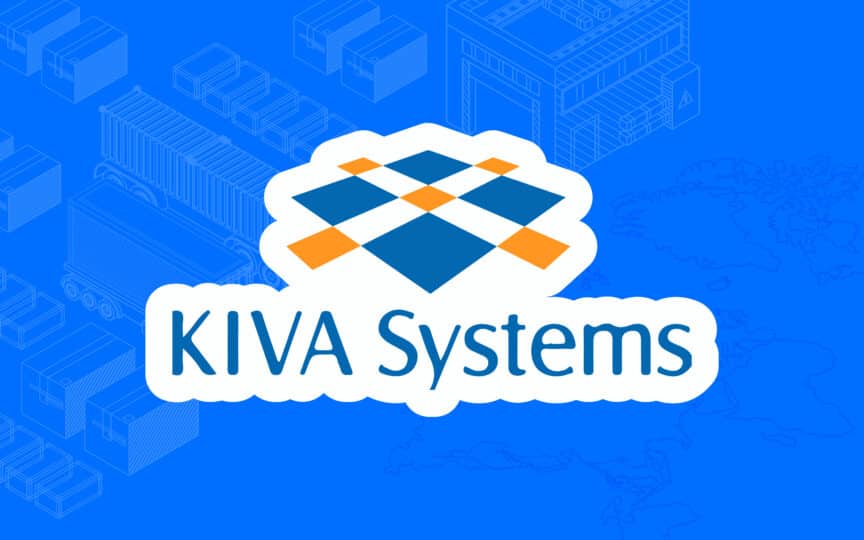 3. Kiva Systems
Kiva Systems started life in 2003, producing automated storage and retrieval systems for companies like Walgreens, The Gap, Office Depot, and Staples. Amazon purchased the company in 2012, and rebranded it to "Amazon Robotics".
Now, Amazon Robotics continues to produce the same automatic storage and retrieval systems, as well as other more innovative robotic systems. Unlike in many of the other acquisition and merger deals made by Amazon, the company didn't integrate Kiva Systems into its ecommerce platform.
Instead, the brand exclusively uses Amazon Robotics to support its own internal operations, and has allowed various contracts with other brands to expire.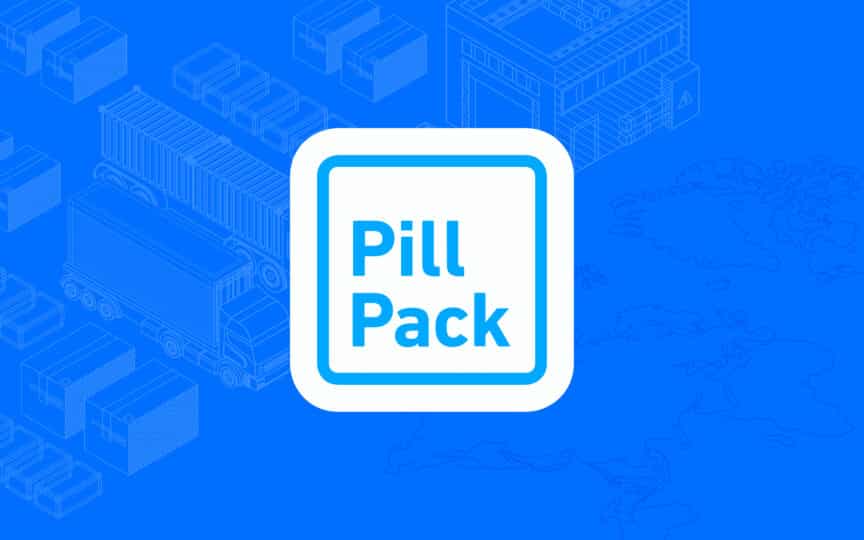 4. PillPack
Purchased to support the development of the Amazon Pharmacy service, PillPack is an online pharmacy, based in New Hampshire. Launched in 2013, the company functioned like most other pharmacies at the time, but offered access to medications through the web.
PillPack receives orders for non-prescription and prescription medications, and ships them to customer homes. Customers can also request recurring supplies of medications, automatically delivered according to a specific schedule.
Amazon purchased PillPack for $753 million in 2018, and integrated it with its existing delivery network, to ensure medications could be delivered worldwide at rapid speeds. Amazon also incorporated PillPack into its employee healthcare service, Amazon Care.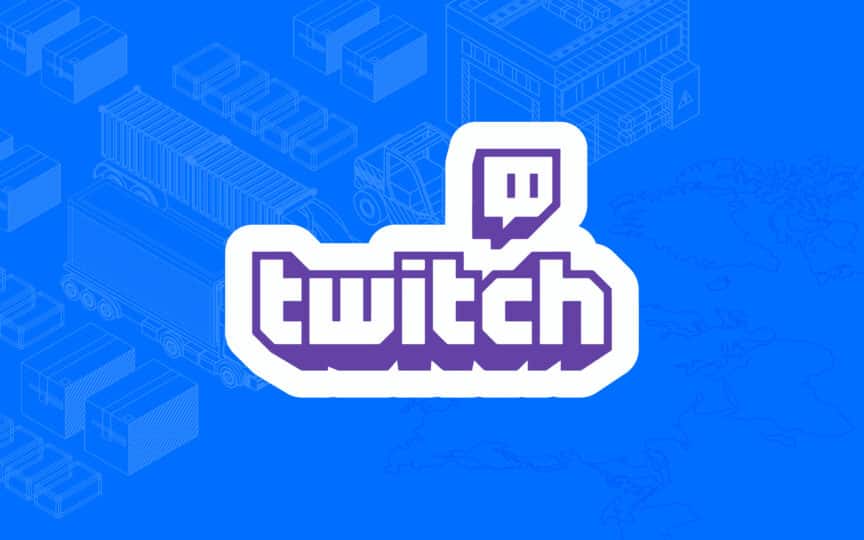 5. Twitch Interactive
Most people today are familiar with Twitch, the American video live streaming service. The company promotes and shares broadcasts of creative content, video game playing, esports, and more. Twitch is operated by Twitch Interactive, which was purchased by Amazon in 2014.
Even before it was acquired by Amazon, Twitch achieved phenomenal success. In 2013, the brand already had 45 million unique viewers. In the next year, it was the fourth-largest source of peak internet traffic in the United States.
After purchasing Twitch for $970 million, Amazon synergized the streaming service with its Amazon Prime subscription service. By 2020, the company had expanded to attract more than 1.4 million new viewers on a daily basis.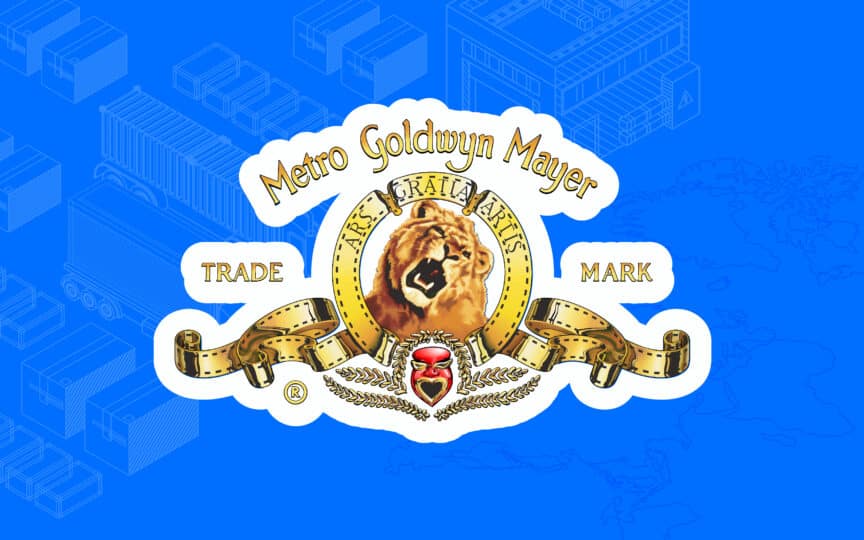 6. Metro-Goldwyn-Mayer Studios
Better-known as MGM, Metro-Goldwyn-Mayer studios is a leading American media company, responsible for film and television production. It was originally founded in 1924, in California, and is the primary asset of MGM Holdings, which was purchased by Amazon in 2022.
Amazon purchased MGM Holdings for $8.5 billion, and made it a part of the new "Amazon MGM Studios" service, which develops original content for television and film. The content produced by the studio is distributed through both movie theatres, and Amazon Prime.
The purchase of MGM studios is among Amazon's biggest acquisitions, falling just beneath Whole Foods in terms of value. However, Amazon believed it would help them compete with other streaming services like Disney+, Hulu, and Netflix.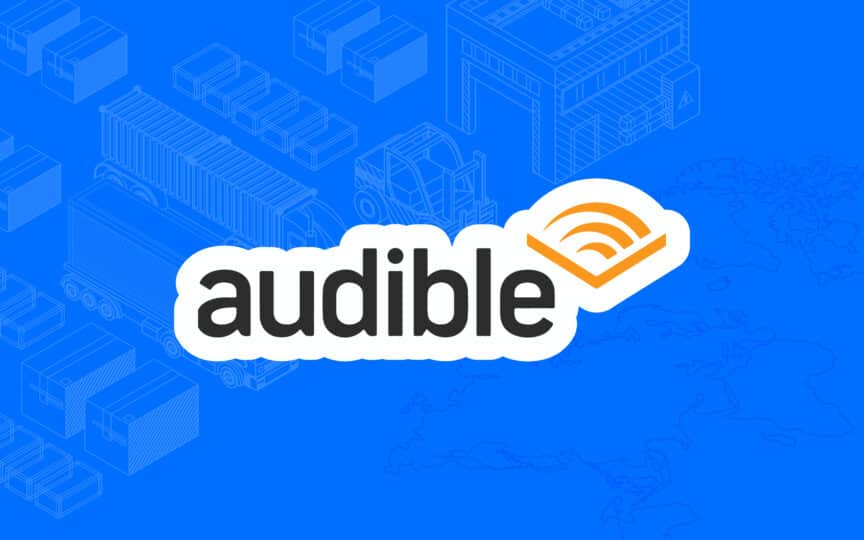 7. Audible
Audiobook and podcast service, Audible, is one of the biggest producers of subscription-based content in the world today. Through the service, customers can purchase and stream all types of spoken word content, using "credits" from their Amazon account.
Audible is the world's largest audiobook producer and retailer, and one of the best-known subsidiaries of the Amazon brand. Interestingly, the company's first ever product was a portable media device, which included four megabytes of onboard memory.
In 2008, Amazon purchased Audible for around $300 million, and began investing in new projects, such as the "Audible Frontiers" initiative, creating exclusive fantasy and science fiction books.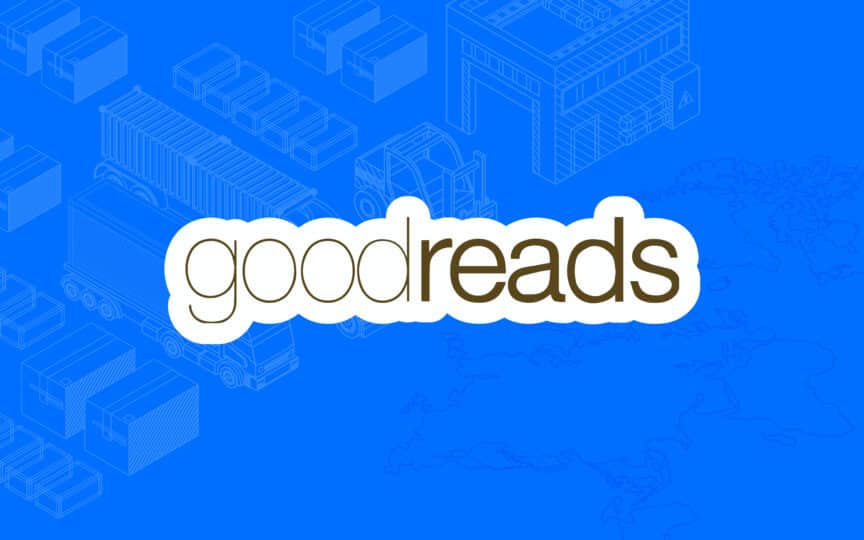 8. Goodreads
Speaking of Amazon owned companies likely to appeal to literature lovers, Goodreads is a popular social cataloguing websites, which allows users to review books they've read and recommend them to other readers. The site also operates a little like a social media platform.
Users can form groups to connect with other members of the community interested in similar literary genres and topics. Goodreads was originally founded in 2006, and Amazon purchased the website in 2013, although the price of the acquisition was never revealed.
After purchasing Goodreads, Amazon implemented a new feature into the website, which allows customers to instantly purchase audiobooks or physical books from Amazon, Amazon Kindle, and Audible through the site.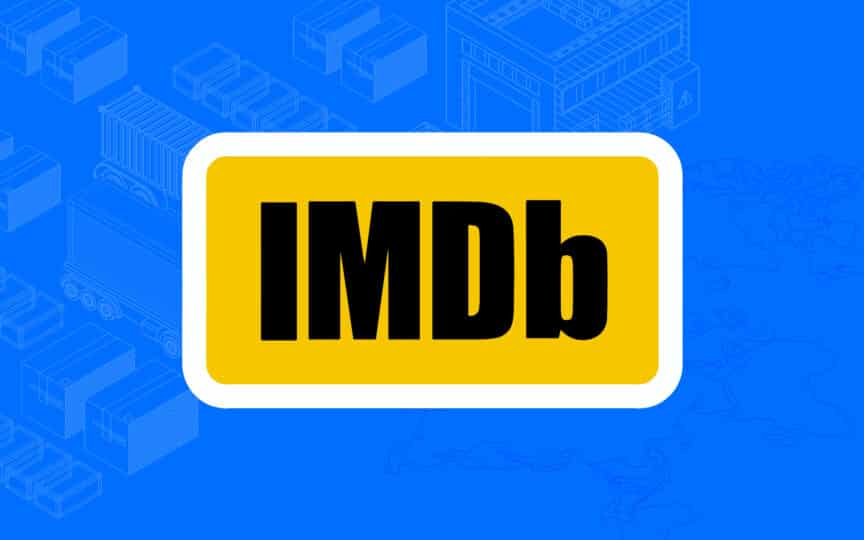 9. IMDb
Likely one of the better-known companies owned by Amazon, IMDb (short for Internet Movie Database) is an online database packed with information on television series, actors, and films. The site shares plot summaries, cast lists, reviews, and technical specs for various types of content.
Originally, IMDb was founded in 1990, at the start of the internet revolution. In 1998, it became one of the first companies to be acquired by Amazon, for a price of only $55 million. Amazon actually purchased IMDb as part of a package deal.
IMDb was bundled with two other companies, Bookpages, and Telebook – both of which are no longer running. However, IMDb has remained one of the most popular Amazon subsidiaries.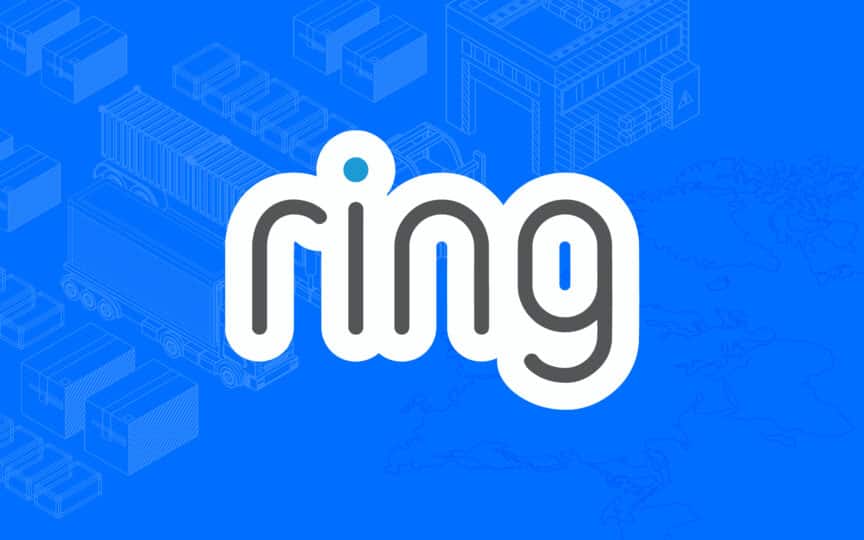 10. Ring
One of the world's leading manufacturers of smart home and home security devices, Ring LLC was founded in 2013, with the original name "Doorbot". The Doorbot brand was crowdfunded initially, before it launched into the wider world.
Ring manufacturers smart doorbells, home security cameras and alarm systems. It also operates a social network called "Neighbors" which allows users to share footage and discuss local security and safety issues.
Amazon purchased Ring in 2018, for an estimated price of around $1.2 billion. Following the acquisition, Amazon created "Amazon Sidewalk", an IoT focused application which allows smart devices to communicate via a mesh network and devices like the Amazon Echo.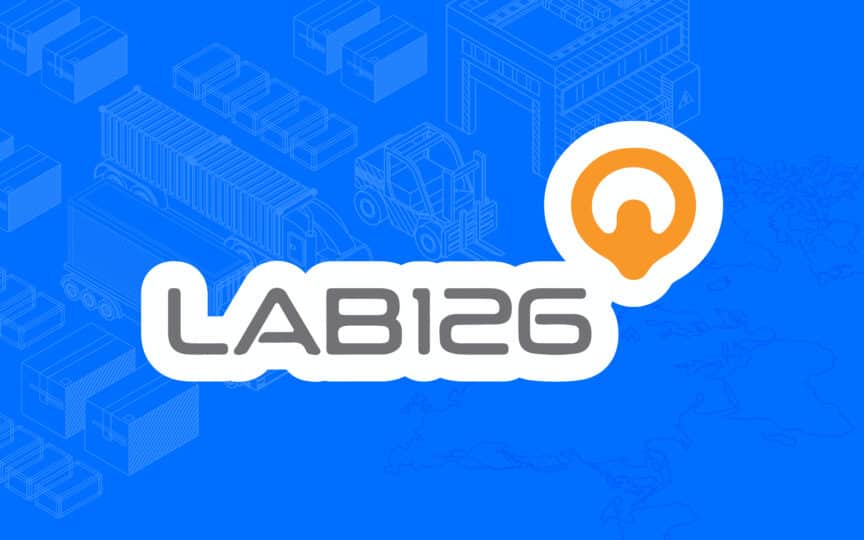 11. Lab126
Otherwise known as Amazon Lab126, this company is one of the few companies Amazon owns on this list that was actually created by Amazon itself. The subsidiary is used to develop and manufacture various consumer electronics, such as the Echo and Kindle devices.
Amazon launched the company in 2004, and is still creating unique products within the company. For instance, in 2021, Amazon introduced "Amazon Astro" a brand of domestic robots created by the Lab 126 brand.
Interestingly, Lab126's name derives from the arrow in the Amazon logo pointing from A to Z. A is the first letter of the alphabet, and Z is number 26.
12. Zoox
If you're wondering "who does Amazon own" in the tech sector, Zoox is a particularly interesting subsidiary. It was founded in 2014 by an Australian artist and designer, alongside the son of an Apple chairman, Arthur D. Levinson.
The Zoox company develops autonomous vehicles for "mobility as a service". It was purchased by Amazon for around $1.2 billion in 2020, and now sits in the Amazon Devices & Services landscape, alongside Lab126, and Kuiper Systems.
In July 2022, Zoox produced the world's first fully autonomous, all-electrical passenger vehicle certified to the Federal Motor Vehicle Safety standards.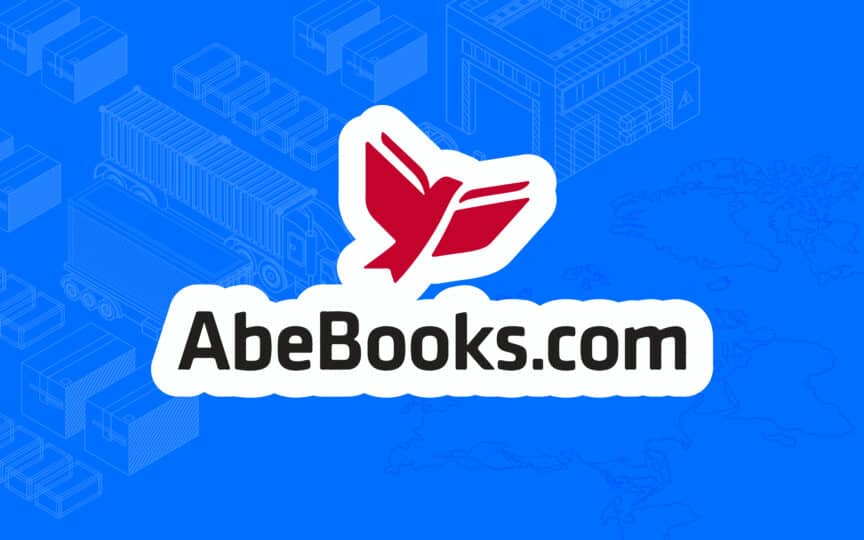 13. AbeBooks
Ecommerce online marketplace, AbeBooks, is actually responsible for 7 separate websites offering access to collectibles, fine art, and books. The marketplace supports sellers in more than 50 countries, and specializes in rare and out-of-print books.
The company was initially founded in 1995, and was purchased by Amazon in 2008 for an estimated cost of around $90 million. Interestingly, AbeBooks is listed as one of the top employers in British Columbia, and it has retained that title every year since 2008.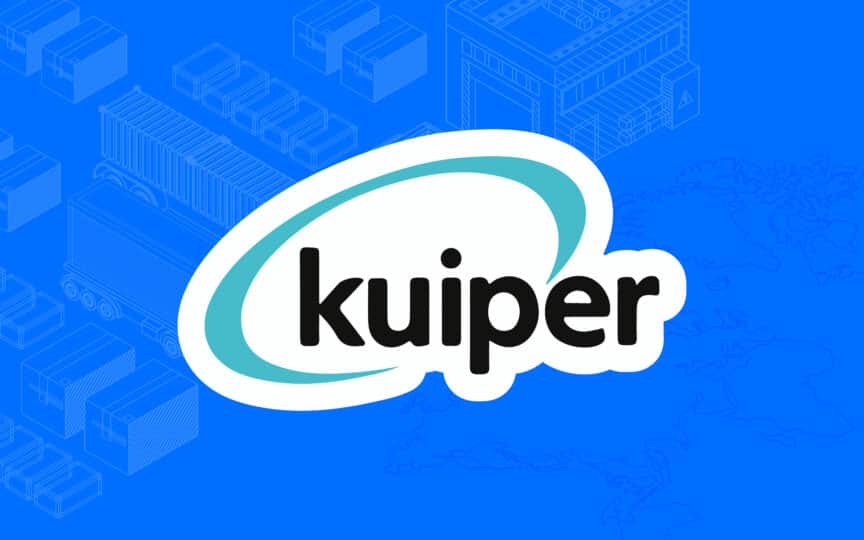 14. Kuiper Systems
Kuiper Systems, otherwise known as Project Kuiper, is one of the most innovative Amazon subsidiaries on this list. It was established in 2019 with the aim of deploying a satellite internet constellation offering low-latency broadband connectivity.
The FCC granted Amazon permission to deploy around 3,236 satellites throughout low Earth orbit, although the project is still in progress. Deployment is planned to include five phases, and internet services from Amazon will begin rolling out in 2026.
Two of the initial prototype satellites for the project were launched in October 2023, and Amazon has signed contracts with a number of rocket companies for a total of 92 launches in the next decade.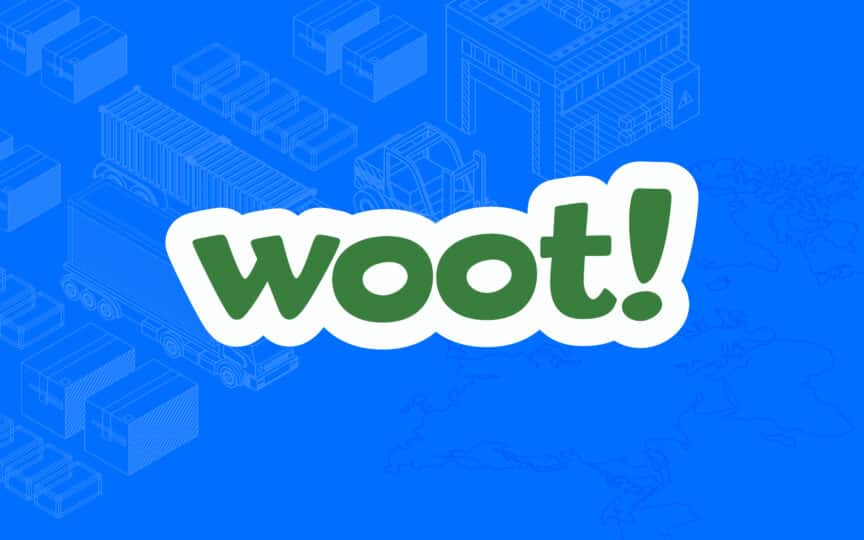 15. Woot
Known to many as "Woot!", this online retailer, and one of the top companies owned by Amazon, is best-known for its limited time offers and special daily deals. Founded by Matt Rutledge, it initially debuted in 2004, and offers one discounted product every day.
Amazon acquired the brand in 2010, for a price of around $110 million. After the acquisition by Amazon, Woot changed its operations slightly. If a product runs out of stock fast enough, a new one is offered for sale.
Woot offers a range of products ranging from household items to electronics, apparel, and sports and outdoors goods.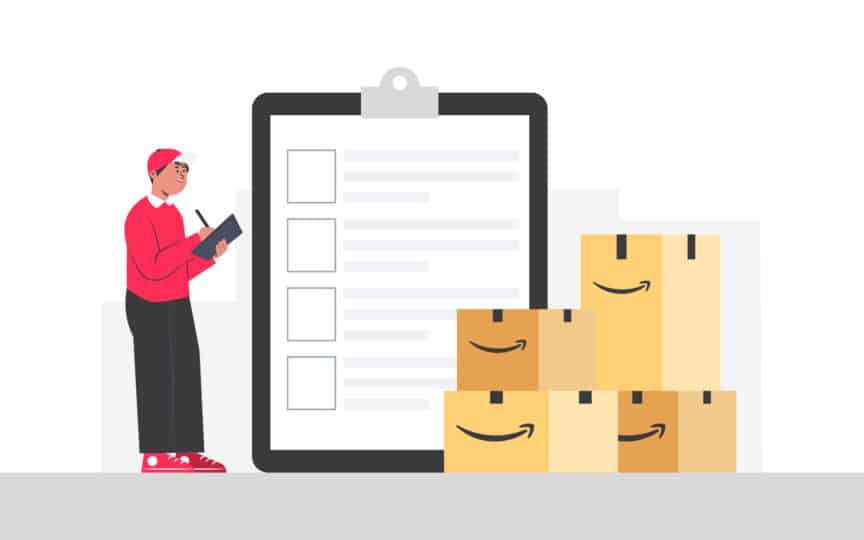 A quick Amazon company list
We've covered some of the main companies owned by Amazon above, but there are still dozens of other brands out there. If you want a more comprehensive answer to "who does Amazon own?" here's a quick list of some other major brands:
Box Office Mojo
Echo
Wondery
Brilliance Publishing
Freevee
Graphiq
University Esports
Amazon Studios
Amazon Publishing
Amazon Cash
Amazon Pay
Amazon Go
Treasure Truck
Blink
Astro
Eero
Amazon Halo
Amazon Fire
Amazon Home Services
Mechanical Turk
Amazon RDS
AWS Lambda
CloudFront
DynamoDB
Lumberyard
Silk
Book Finder
Amazon Drive
Body Labs
CreateSpace
Goodthreads
Presto!
Happy Belly
Wag
Solimo
Pinzon
The evolving Amazon family
Hopefully, this article has helped to answer your question "who does Amazon own?" There are certainly a lot of other brands out there not mentioned on this list, including many companies branded with the "Amazon" name.
If Amazon's aggressive growth strategy in recent years is anything to go by, there's a good chance the number of Amazon subsidiaries will only continue to increase.
Today, Amazon has proven it's more than just an ecommerce company or online store leader, it's also one of the most innovative brands in the world.
Fabrik: A branding agency for our times.