What is a descriptive logo? Your guide to informative logos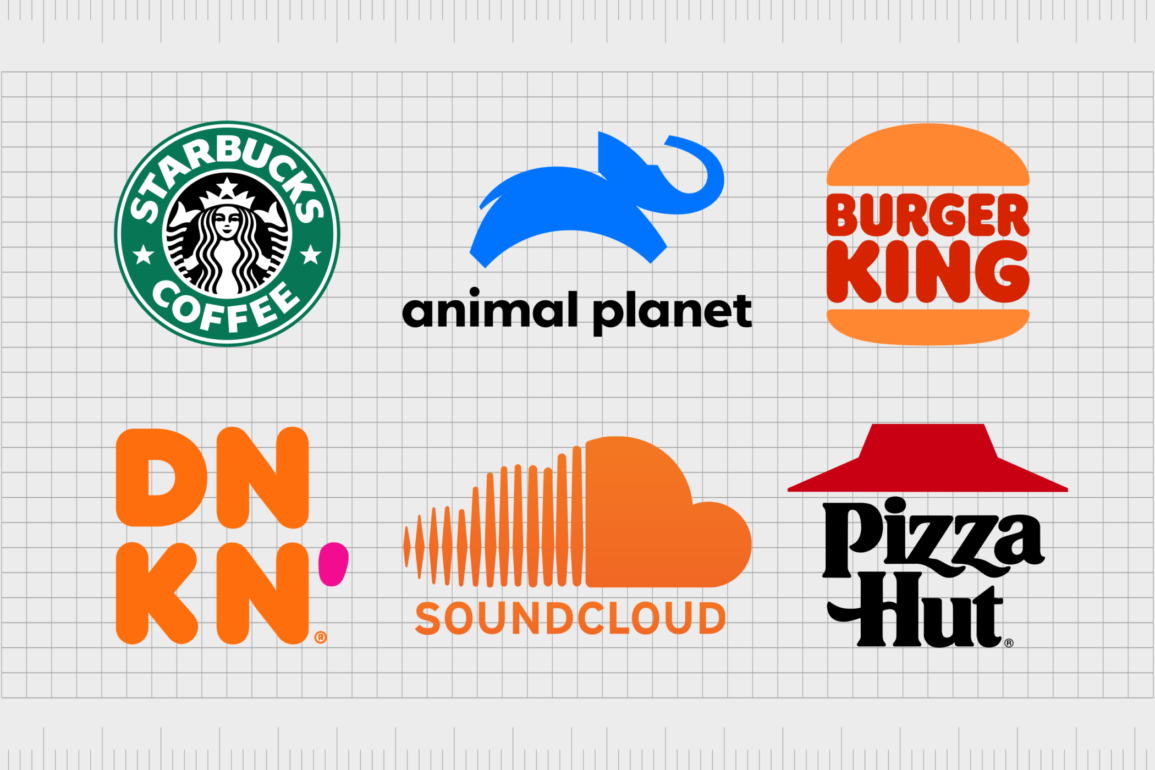 What is a descriptive logo? Perfect for giving your customer an instant insight into what your business does, or what services you offer, descriptive logos are informative. With a descriptive logo, you immediately inform your audience of what they can expect from your brand.
Ideal for an age where customers are focused more heavily on concepts like honesty and transparency, descriptive logos get straight to the point.
Designs like the Burger King emblem, for instance, feature a combination of textual and visual elements to ensure all potential customers know exactly what they can get from the brand at a glance.
Descriptive logos are some of the most common logo choices among up-and-coming brands looking to build credibility and recognition among their target audience. With these images, you don't have to leave your leads guessing about what your business has to offer.
Let's explore everything you need to know about descriptive logos.
What is a descriptive logo? Defining descriptive logos
Logos come in a variety of styles and flavors to suit different brands. While there are many different types of logos, from emblems and shields, to wordmarks, most fall into two categories: descriptive and non-descriptive.
A non-descriptive logo tells you nothing about what the company in question does, or the services it has to offer. However, it may provide insights into the personality or values of the brand in question.
A descriptive logo uses various shapes, graphics, and textual elements to immediately inform customers of everything they need to know about the company.
With a descriptive logo, you instantly tell your audience what to expect from your brand. For instance, think of older versions of the Starbucks logo, which included the word "coffee", or the Burger King brand, which looks like a burger.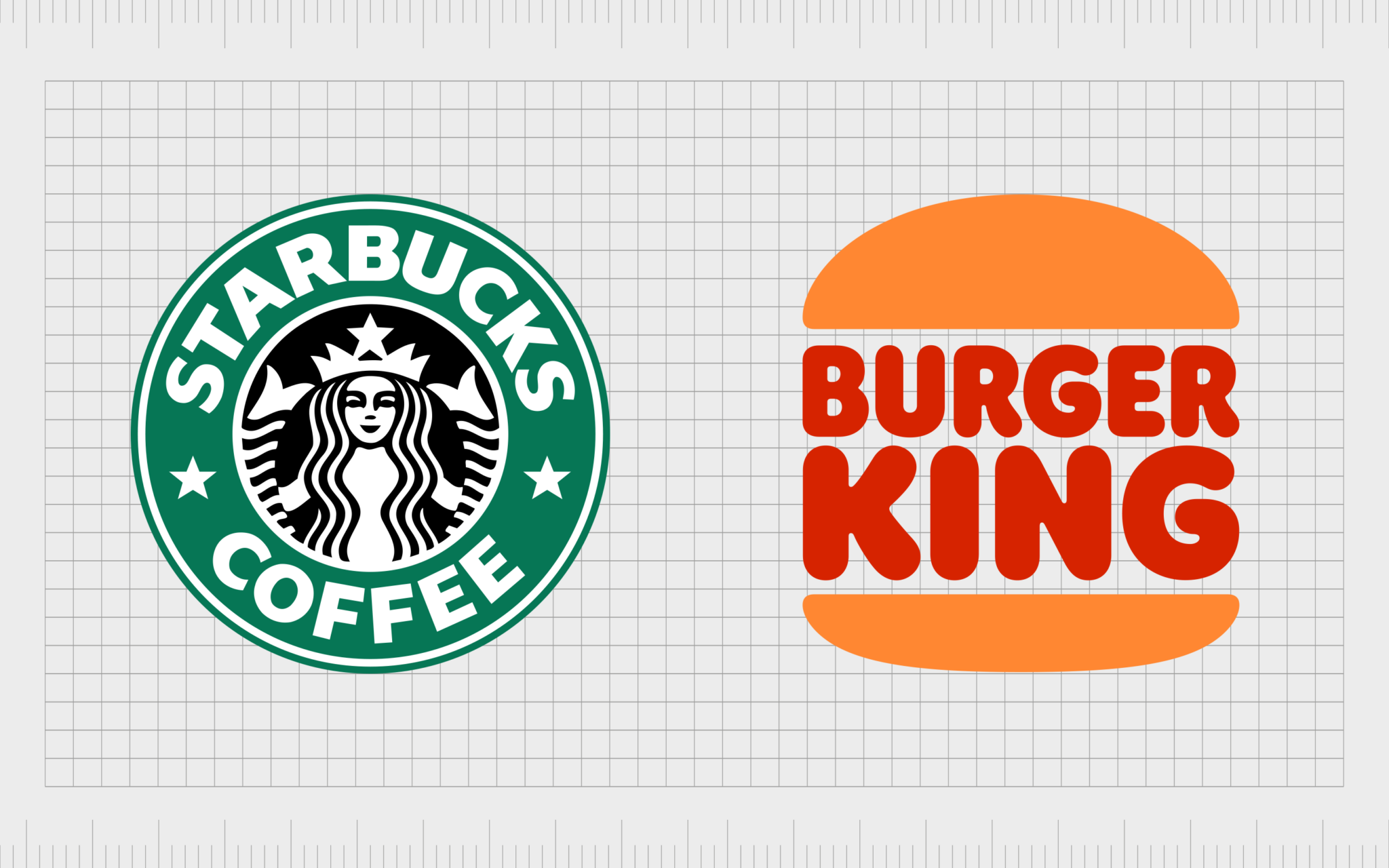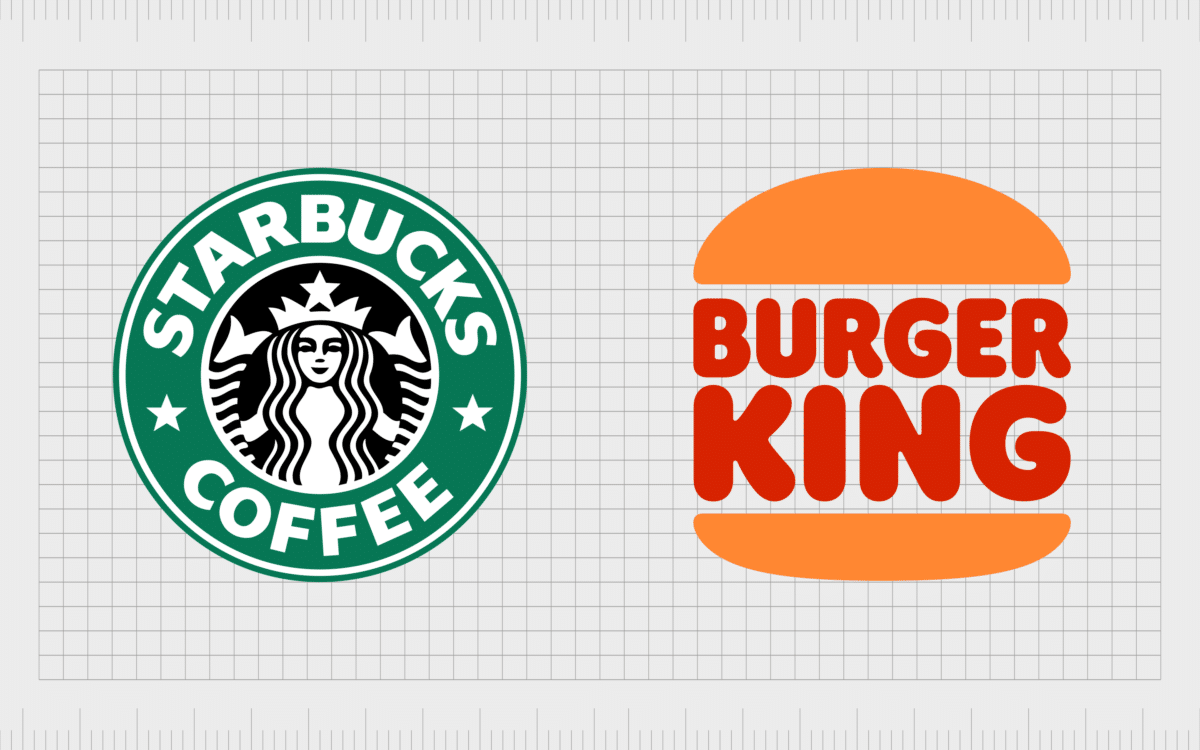 Descriptive logos are informative and ideal for customers who want to make quick decisions about the products or services they might want to buy.
When a customer is looking for a place to eat fast, they don't want to be left guessing about what the golden arches of McDonalds mean, or what kind of food they can get from Subway.
When should companies avoid descriptive logos?
In general, there's no real downside to using a descriptive logo. The purpose of a logo is to provide your audience with all the information they might need to convince them to learn more about your brand.
If your logo is descriptive, it can provide a lot of useful guidance to customers quickly, which often makes it quite effective.
However, a descriptive logo might not be the perfect option for every business. For a lot of better-known companies, a descriptive logo may not be necessary.
If your customers are already extremely familiar with your business, they don't need much information about who you are and what you do.
This is why a lot of companies change their logos to be less descriptive over time, as their brand recognition increases.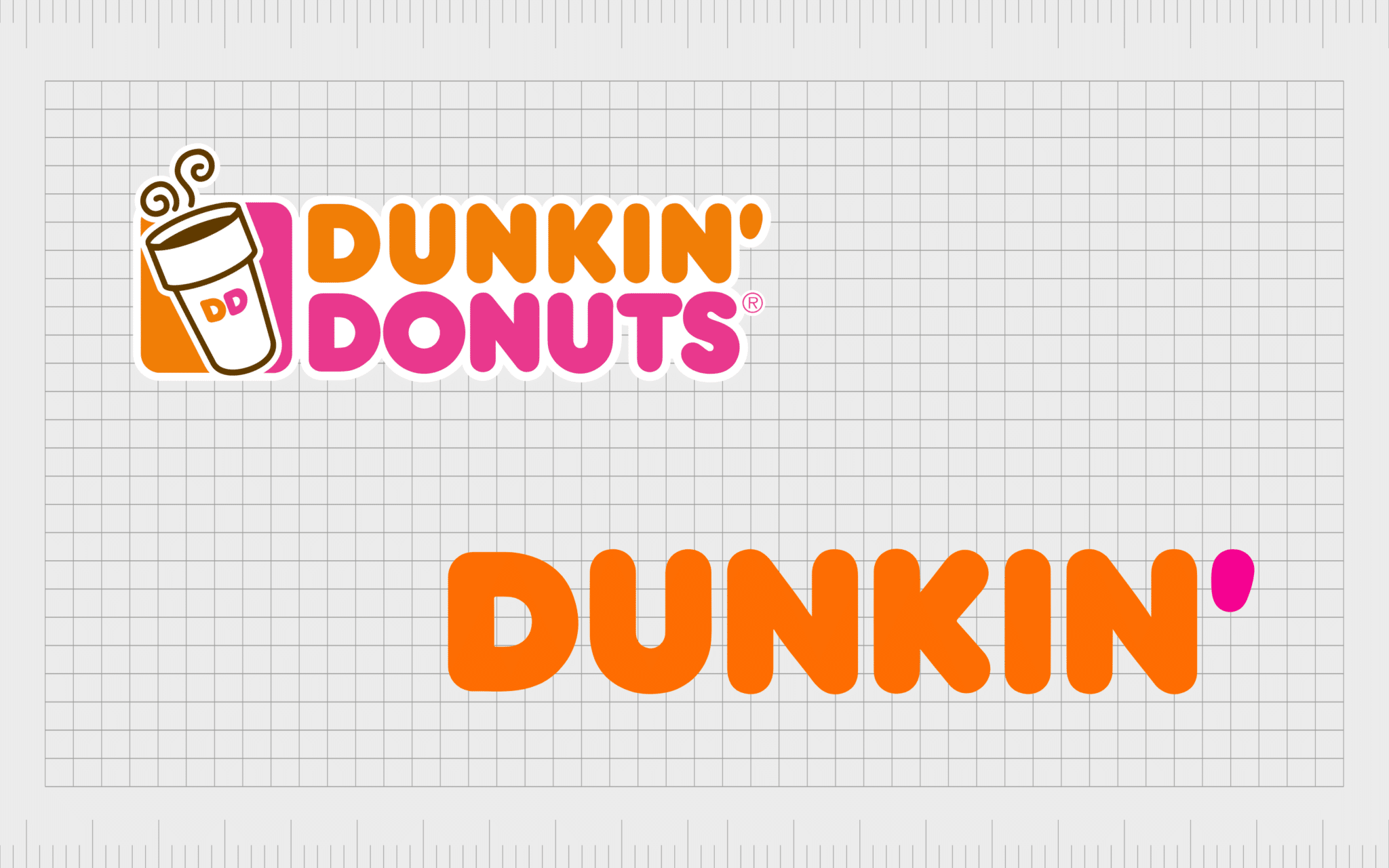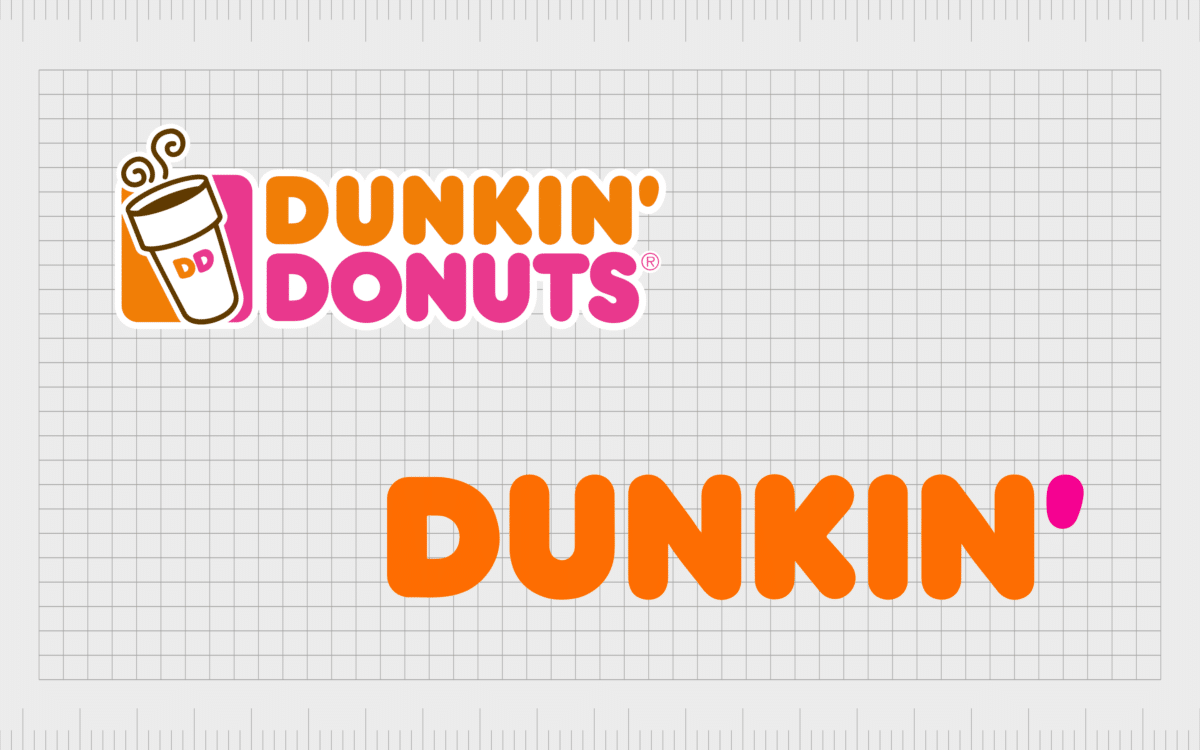 For a well-known brand, a non-descriptive logo can be a sign of leadership and authority. It shows you've reached a certain point in your brand equity where descriptive elements are unnecessary.
Another area where a descriptive logo might be unnecessary is if you already have a well-known brand name, which does a lot of the work of telling customers what you do on your behalf.
For example, if your company is called "Brand Attorneys", you probably don't need an image to depict what you do.
Descriptive logos can even be extremely difficult to implement for certain brands. If, say, you sell a wide variety of products and services, it can be hard to determine what you should "describe" in your logo. You might end up giving too much focus to one product over another.
Perhaps the most significant reason you should avoid using a descriptive logo, is if your company is associated with a negative concept or service. A pest extermination company, for example, wouldn't necessarily want to use the image of a dead mouse in a logo design.
When should you use a descriptive logo?
A study conducted by the Harvard Business Review found that although only around 40% of companies use descriptive logos, they may be the most effective emblems for earning customer attention, and a higher chance of conversion.
According to this study, it's easier for customers to process descriptive logos and understand what the company offers as a result. In a world where your customers have infinite choices from who to buy from, they want to be able to make decisions fast.
Being able to see what your company does at a glance could mean your customer is more likely to buy from you.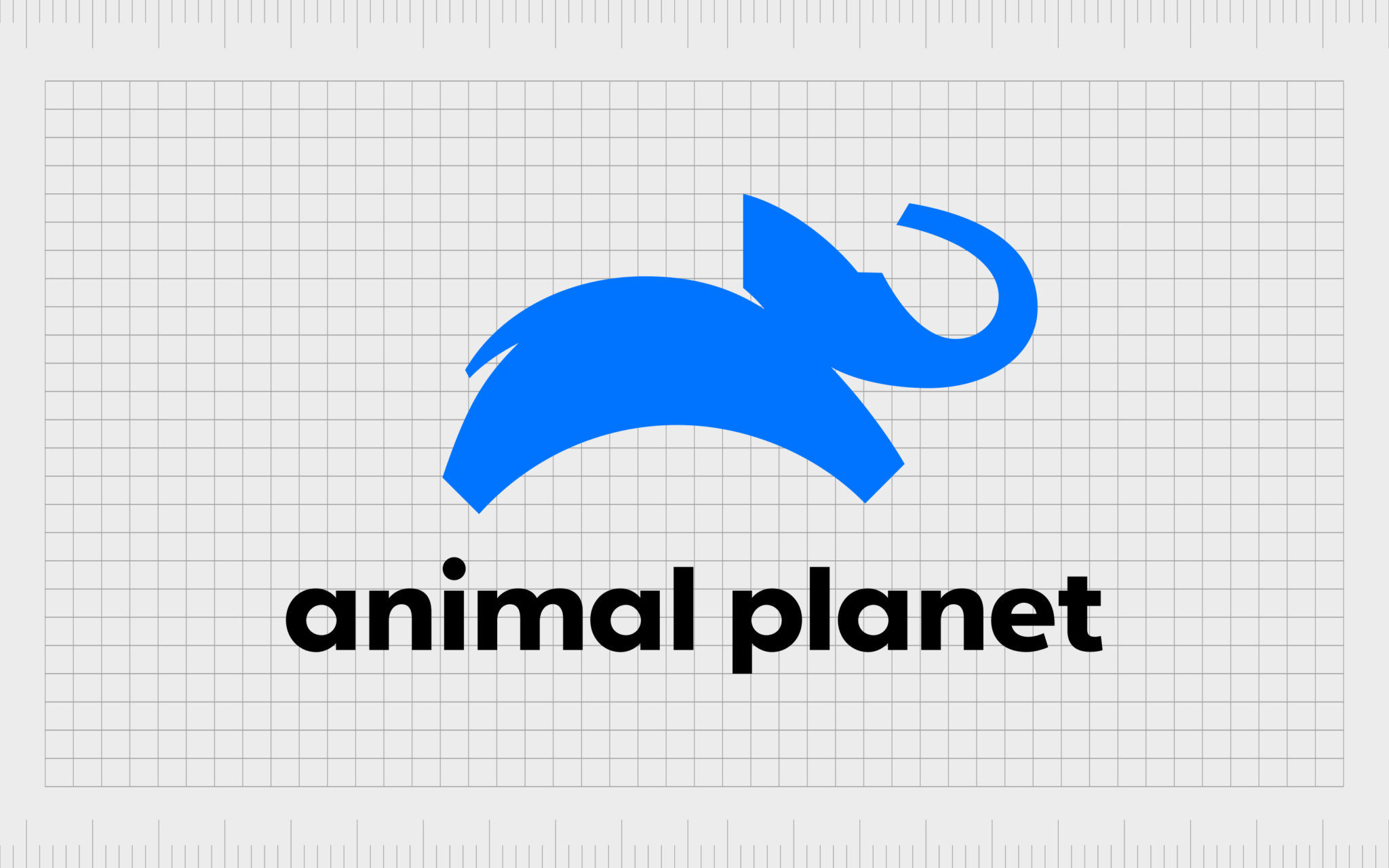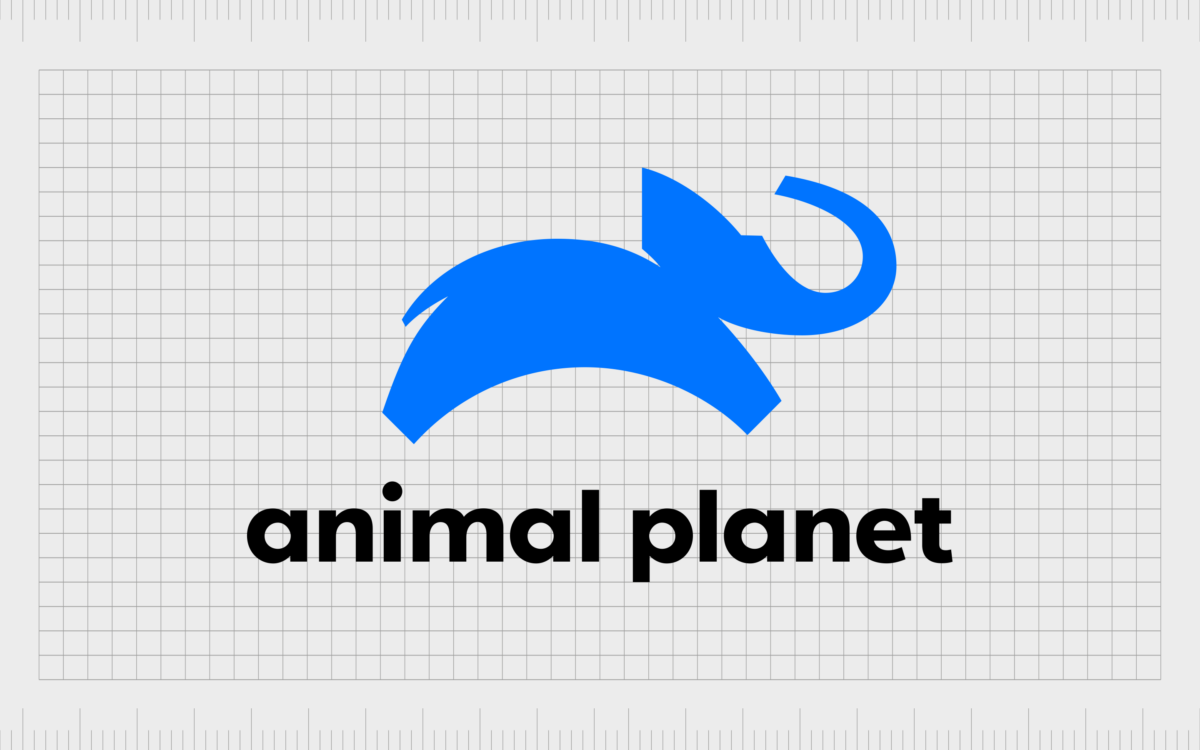 Descriptive logos make companies seem more authentic and transparent – as though you have nothing to hide. They can also be useful when your customer isn't entirely sure what you do.
You could benefit from using a descriptive logo if:
You're a new company
New companies need to work harder to grab audience attention and make them take notice. If your new brand's logo doesn't provide any information about what your business does, you increase the risk potential customers will overlook you as a potential option.
A descriptive logo improves your chances of reaching the right audience and convincing them to learn more about your business.
You want to demonstrate honesty
Studies show customers generally associate descriptive logos with a higher level of transparency and integrity from a brand.
A descriptive logo tells customers what they need to know about your business immediately, rather than asking them to figure it out for themselves.
Your offering is easy to visualize
Some companies are more suited for descriptive logos than others because it's easy to transform their brand identity into an image.
A picture of an animal makes sense for Animal Planet, and a burger makes sense for Burger King. However, for Amazon, it might be harder to choose a descriptive logo.
Your company has a specific focus
If you sell a multitude of different products and services it can be difficult to depict everything equally in a descriptive logo.
However, if you only sell one specific thing, you can easily use an image of that item in your logo. For instance, a copywriter selling content could use a picture of a pen in their logo.
Is a descriptive logo right for your brand?
While studies suggest descriptive logos might be a more effective way for many brands to connect with their customers, there are still plenty of companies who stray away from this strategy.
Descriptive logos can be compelling, but they can also be complex, and difficult to implement for certain kinds of brands.
A descriptive logo lends itself perfectly to companies where it's easily to visualize what the brand does, or what it sells.
In the aforementioned Burger King logo, it makes sense to use the shape of a burger, because the main product sold by the business is burgers (though other products are available).
Descriptive logos are excellent for demonstrating services in some cases, an accountant could use an image of a calculator, while a builder might use an image of some bricks.
As with all aspects of brand design, there's no one-size-fits-all when it comes to choosing the right logo. While descriptive images might be perfect for certain brands, they may be too complex or off-putting for other companies.
The key to success is thinking carefully about the brand image you want to create, and how you can make your organization stand out with the right use of shapes, font, and other elements.
If you think a descriptive logo might be the right choice for you, reach out to Fabrik for some additional guidance.
Fabrik: A branding agency for our times.
Now read these:
—Descriptive vs non-descriptive logos
—What is a non-descriptive logo?
—Clarifying the simplified logo trend