University branding: Your clever guide to higher education branding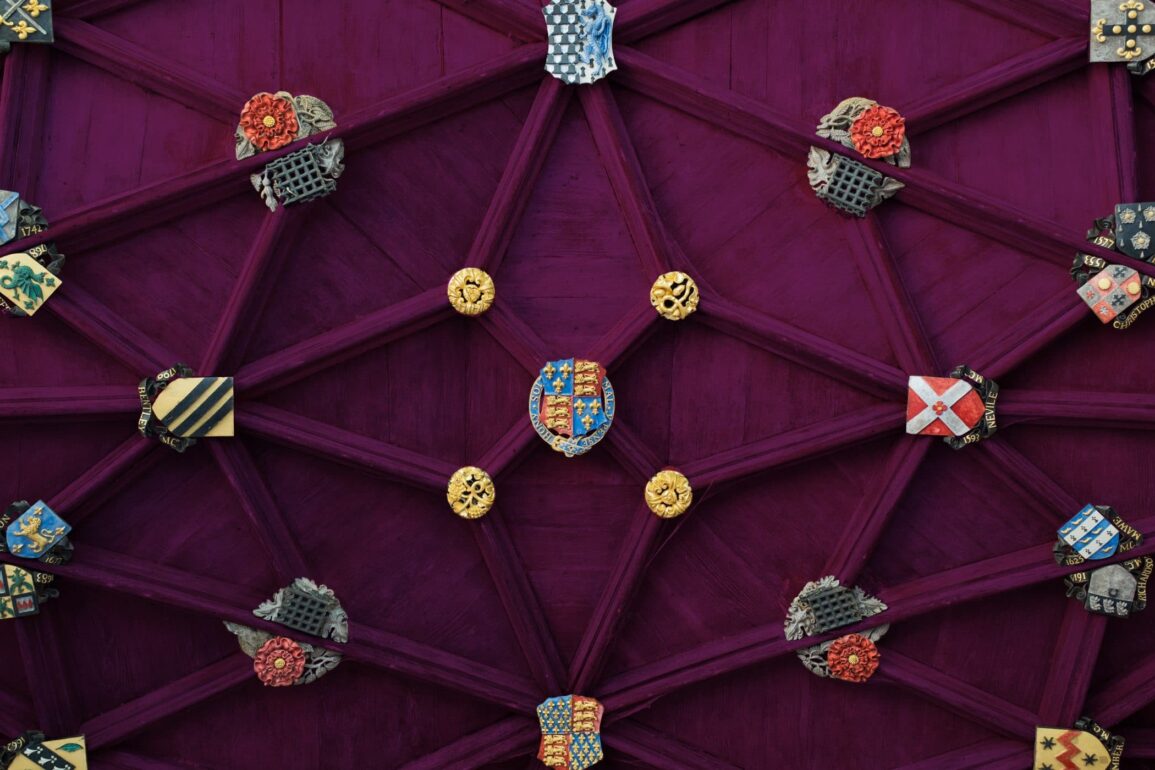 Universities haven't always paid much attention to their brands.
Instead, many higher education institutions rely on their reputation and grade averages to attract students across the nation.
However, you know that it's not enough if you have experience in the market. Everyone from tutors and essay help services, to leading professors know how challenging the industry can be.
As the marketplace grows more competitive, and academic funding continues to suffer, universities are starting to recognise the importance of setting themselves apart from the crowd. After all, there were 162 educational institutions in the UK in 2017, and 2.32 million students studying across the country.
Unfortunately, while some schools shine thanks to their exceptional heritage and long-standing authority in a space, most struggle to get away from the pack. All too many schools have branding messages that are easily interchangeable with other universities.
Just think of all the copy-paste images of smiling students you see plastered on every prospectus. Or how about those dime-a-dozen taglines like "Creating tomorrow's leaders" or, "Your future, today."
As the educational marketplace grows more competitive, vague messages just aren't enough to help your institution shine. The truth is that the survival of any university today relies on their ability to attract students, partners, and funding.
The only real way to get ahead is with university branding.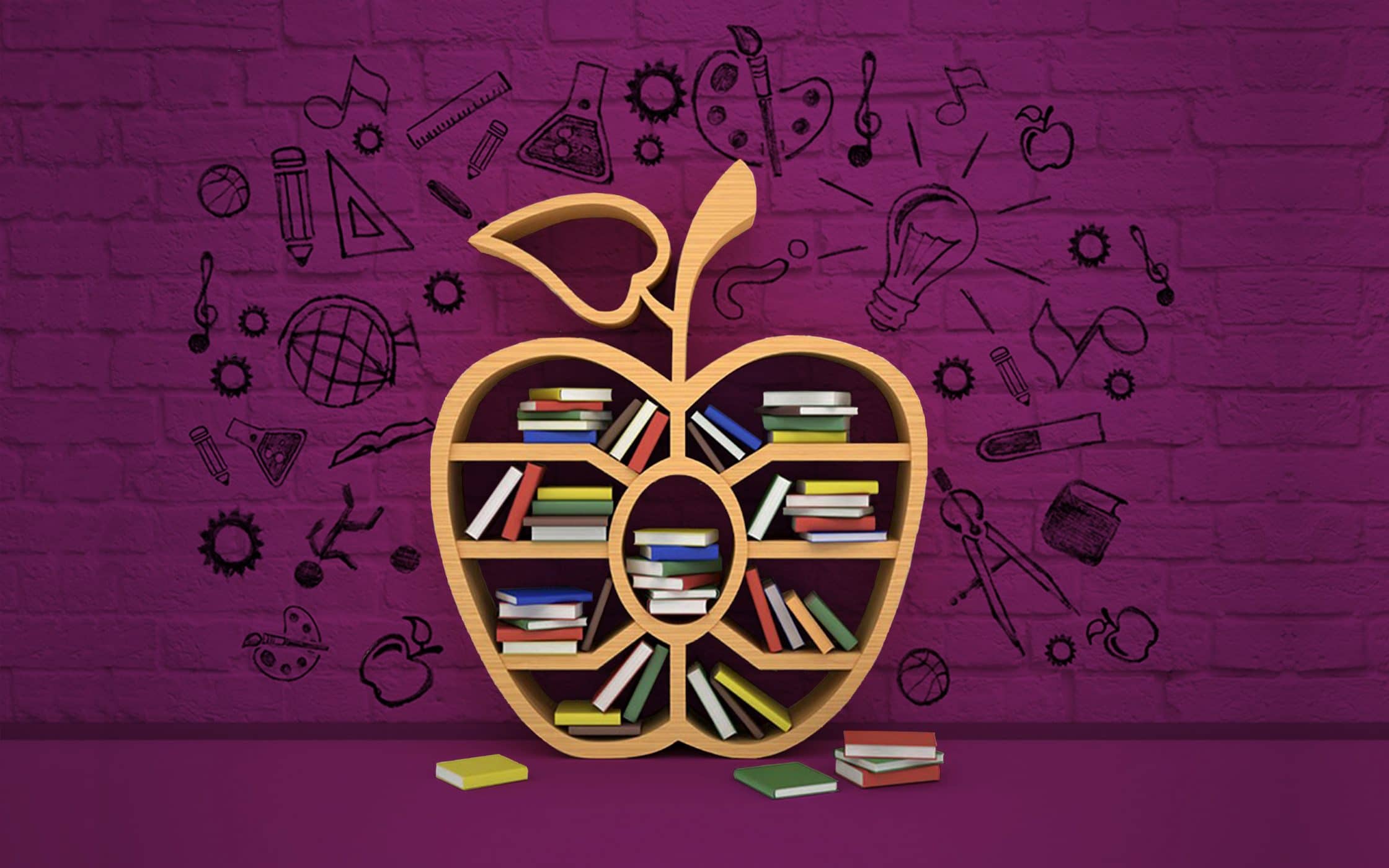 Why schools need an A+ in university branding
On the surface, a university is just like a business.
Students hand over their hard-earned loans in exchange for a service: education.
The main difference between universities and standard companies is that a higher-education facility is experiential in nature. Everyone goes to university expecting different things and hoping for specific outcomes. While the right academic institute can open the door to the future you want, that's all it can do – no school can guarantee success for every student.
The intangibility of the service that universities sell is one of the reasons why their brand is so important. Ultimately, your brand is what you can promise your students, to convince them that no matter what happens, their investment in your school is worth it.
Going to university is incredibly expensive – and prices seem to go up every year. Since your alumni know you can't promise them success, they need to see your value in other ways, such as:
Shared values: Do you deliver the experiences that your students are looking for every day? Like an active community and a commitment to diversity?
Constant support: Will you guide your students through the challenges they face in their education? What kind of student guidance do you offer?
Faculty: Even if you can't promise success, can you reassure your students that they'll be getting an education from the top experts in their field?
Your university branding is important because it makes the concept of higher education more tangible, promising a certain quality of experience. With the right university branding campaign, you can reaffirm your student's decision to spend their money on whatever you have to offer.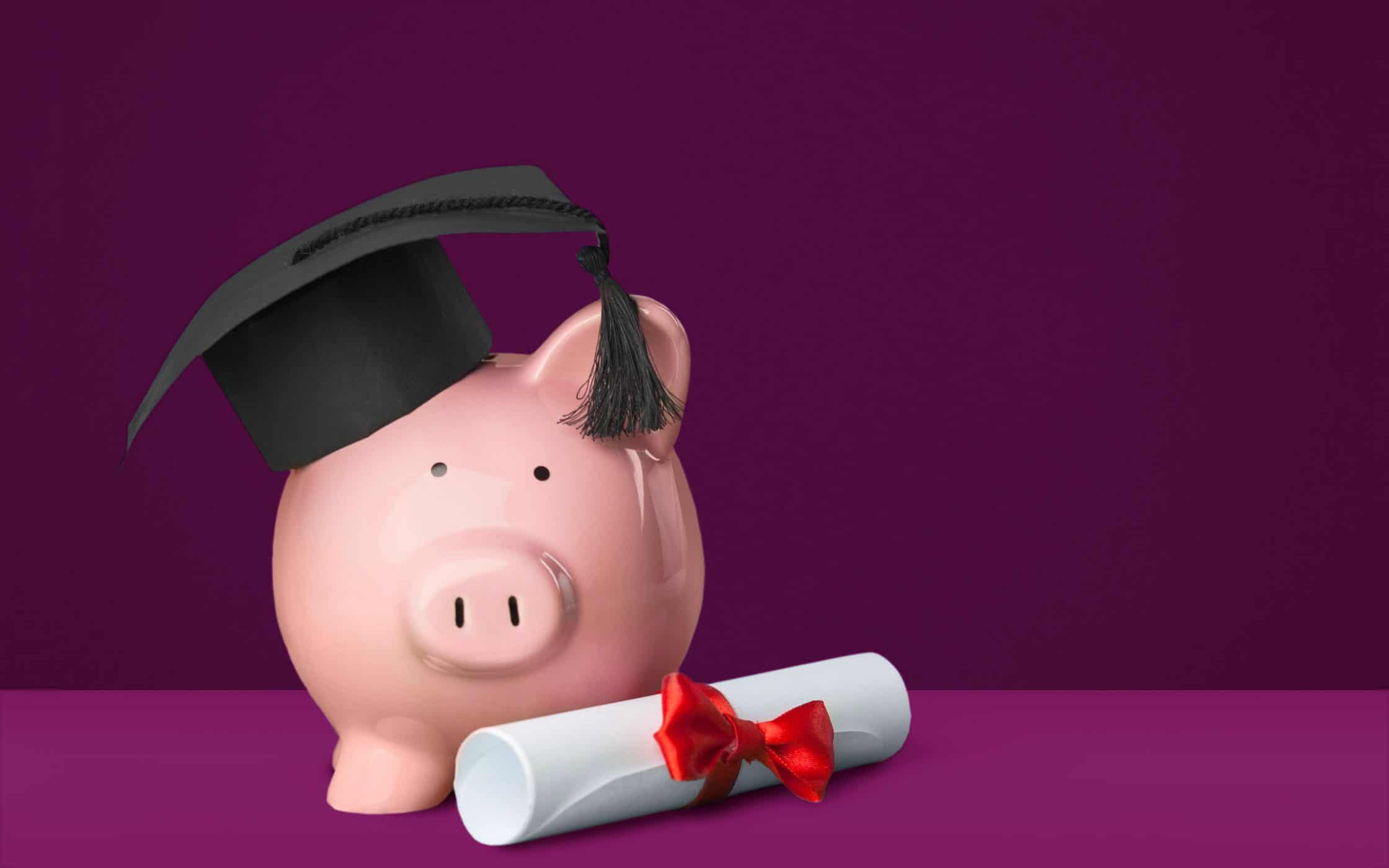 The benefits of a great university brand
As mentioned above, a university brand is a promise – the big idea you're offering to your students.
Used correctly, university branding allows you to make an emotional connection with your audience, and convince them to invest their money, even when they're not sure what the outcome of that expense will be.
Usually, higher-education facilities struggle with branding because they don't know how to get started. Remember, there's more to university branding than a clever copy line and modern logo. You need to create a set of university branding guidelines that your entire institution can live by.
The experts at essaywriter.nyc agree that the only real way for education establishments to get ahead is with a coherent university brand strategy.
The good news is that since so many universities suffer from branding issues, any school that can implement a successful strategy will automatically be one step ahead of the game. As consumers from all backgrounds look to build more prominent connections with facilities of all shapes and sizes, the shifting landscape presents both a challenge and an opportunity.
By branding a university with the right image and identity, you can:
Gain a competitive edge in your marketplace: Your brand is what sets you apart from the other organisations in your space. Just think about how students' clamour to get a position at Harvard or Oxford University. It's not just the great classes and faculty that appeals to them – it's the brand too.
Develop loyalty: The recognition you get from a strong university branding campaign can also lead to greater commitment. This means that your alumni become more devoted to your campus and more likely to continue offering their assistance after they graduate.
Enhanced credibility: A university education isn't a small investment. Many students continue to pay off their loans for most of their lives. If you want to convince people to enter that level of debt, you need to convince them that they can trust you to provide something of incredible value. A great brand leads to a strong reputation, and the credibility you need.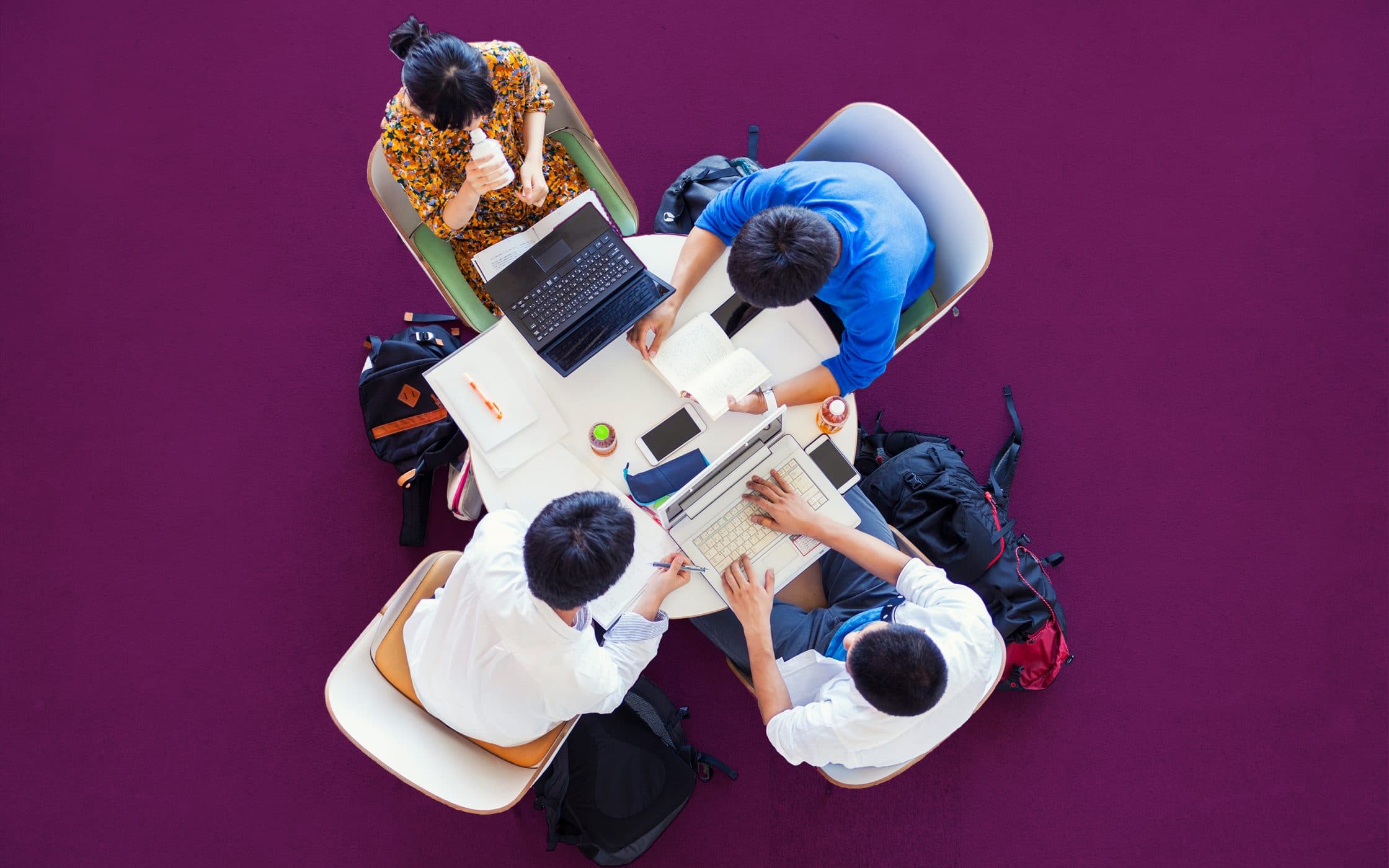 A crash course in university branding: 3 Steps you need to take
If you've ever explored university branding before, then you've probably noticed an unfortunate "sameness" in many strategies. The slogans and branding for most organisations are remarkably similar. Countless universities have old-fashioned family-shield style logos, while others try too hard to modernise. What's more, their slogans are usually a mishmash of sentiments referring to the institution being unique or special in some way, diminished by nearly every other place of study making the same claim. It's predictable at best and bland at worst.
To make your university branding campaign stand out, it's important to think about what makes your institution different. Here are some ideas for upgrading your university brand identity.
1. Find your strengths
When a business begins working on their brand, they look at a handful of things, including their user personas, their product, and their "Unique Selling Point." Universities can have their own USP, which highlights the area they excel in the most.
There are all kinds of educational companies out there, all vying for the same attention. Making your university stand out from "write my paper for me" companies and online course directories means knowing what makes you special.
For example, is there a particular area of study that you're devoted to – like healthcare or technology? Do you have a specific course or degree that only your university can offer, or a department that's particularly well-respected in the community?
Sometimes, a university branding campaign might focus on something outside of the education offered. For instance, do you provide a fantastic student experience, with a state-of-the-art campus, and plenty of great extra-curricular activities? Find out what drives people to your organisation and use this as the foundation point for your university branding guidelines.
2. Know your story
In a world driven by emotions and affinity, storytelling has become an integral part of marketing and branding. When it comes to branding a university, a story can be a powerful way to give depth to an institution and strengthen the connections you make with potential students.
The good news is that all schools have a story. Whether you're an ancient organisation with centuries of history to bring to the table, or a brand-new school explicitly built to solve a particular problem, there's a good chance you have a unique tale. Look at where your university came from, what it's accomplished over the years, and why it was started in the first place.
The more heritage and purpose you can bring to your university brand, the easier it will be to make prospective students feel like they're a part of a significant, growing community.
3. Assess the competition
Just like any organisation, today's universities have competition in the marketplace. There are plenty of universities out there just like you, offering a similar selection of courses and a great team of educators to their students. Part of branding a university is finding a way to set yourself apart from the other competitors in your area.
Fortunately, if you've successfully sorted through your strengths and your historical points, you'll already have a list of crucial differentiators to work with. However, it's helpful to conduct a quick competitive analysis too, to make sure that your USP isn't too similar to that of another organisation in your space.
A competitive analysis will also give you an insight into the weaknesses of other university brands so that you can build your institution to solve the problems you know your students face.
Part of branding a university is finding a way to set yourself apart from the other competitors in your area. Ask yourself what's going to make your students spend their hard-earned loans on you, rather than going to a competing school?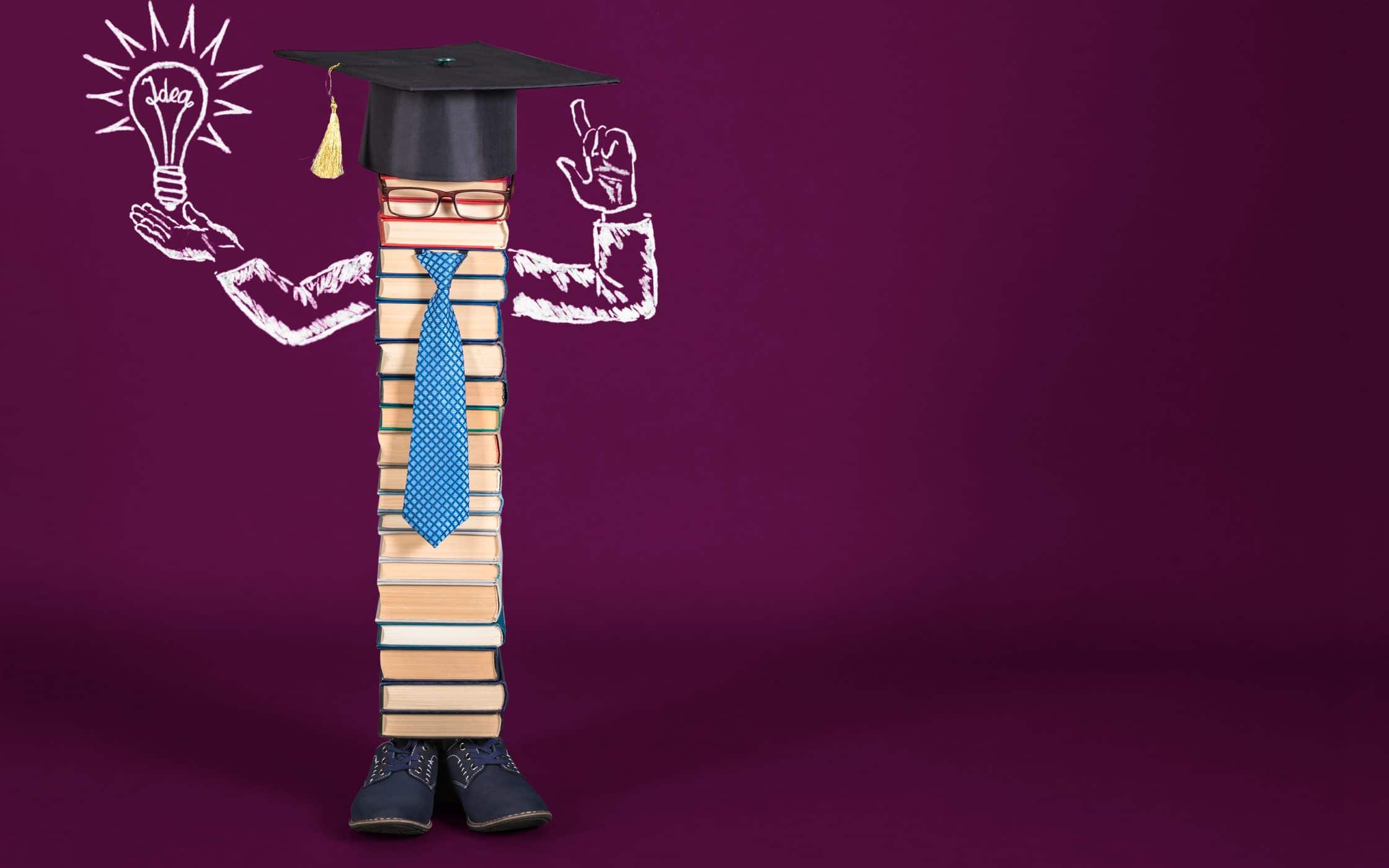 Top tips for your university branding strategy
University branding isn't easy.
Creating a set of guidelines that set you apart from the other institutions in your space takes time, research and a lot of creativity. That's why so many groups investing in higher education branding turn to the professionals for help. Here at Fabrik, we've personally worked alongside a multitude of excellent institutes on their own university branding campaigns.
Taking what we've learned from those industry-focused experiences, here are some of the insights that we can offer to educational associations looking to create a memorable brand identity.
1. Convey your value to your target audience
No great branding strategy can begin without a good understanding of your target audience. Just like customers, every student is different. Some will be looking for an academy that offers sensational computing courses, while others will be looking for an inspiring arts degree. Think about the kind of classes that you excel in, and where your faculty can offer the most benefits to a specific audience.
Every university has their specific student niche that they cater to best. Finding that niche is a great way to give your brand identity a focal point. Whether your university branding campaign focuses on your ability to offer part-time courses to working students, or you have one of the best athletics programmes in the world, make sure that you know your USP, and cater your brand to the audience that would be most drawn to those benefits. You can highlight your value in:
Your website, with blog posts, leadership articles, and inspiring brand photography.
Your prospectus, with the right graphic design and word choices.
Your emails, marketing campaigns and communication strategies.
2. Stop the boring slogans
A common problem in university branding is a tendency for educational institutions to choose non-identifiable, meaningless taglines to accompany their logos. College taglines are notoriously vague, with phrases like:
Yes You Can.
Your Future Made Easier.
Uncommon Wisdom.
The problem with these straplines is that they seem inspirational on the surface, but they don't really tell your students anything about your organisation, or what it stands for. Scratch beneath the surface and there's nothing there, no depth, no meaning and certainly no emotion. Before you start throwing together a slogan for your university branding campaign, however, take some time to think about your position in the industry and what you can offer.
Highlight your strengths and convey those values in the way that you represent your university, whether it's in your logo, your tagline, or any other branding material. Exchange vague statements for specific value.
3. Choose your logo and colours carefully
With the strengths of your university in mind, you can begin to work on your brand identity and logo design if it needs updating. The idea here is to differentiate yourself, while still making the right impression on your audience. For instance, you don't want a logo that looks the same as every other university in your area, but choosing a bizarre shape or icon might lead to confusion from your prospective students.
Pick a logo that means something to you. It might convey your history as an academic group or highlight your school mascot. Remember to pick colours with caution too. The shades you choose can have an emotional impact on your audience, and even sway the perception they have of your brand. For instance, red is bold and powerful, while purple is regal and sophisticated.
4. Be consistent!
Whether you're a business, a charity or a university, consistency is the key to successful branding. Once you've chosen a logo that accurately reflects the values of your university, and you've picked colours that make your students swell with pride, it's important to make sure that you maintain that aesthetic in everything you do – from your newsletters to your school blazers.
Remember, consistency isn't just a visual issue either. Think about the tone of voice that your marketing team needs to use when creating content for your online brand. If your university has a social media presence, how will you connect with alumni and new potential students? Keep your identity focused from one touchpoint to the next.
5. Keep building on your brand
University branding is rarely something you can do once and then forget about forever. A university's brand is generally more sustainable than a standard brand, as you won't need to frequently change your identity to adhere to the sale of new products or appeal to a new market. However, it's worth keeping an eye on the changes in your institution as it grows, and how those transformations might affect your brand.
For instance, if you open a new campus, or start offering a new selection of classes, you may need to go back to the drawing board and re-think whether your university branding guidelines still apply to the brand image you're trying to create.
Examples of institutions with university branding guidelines
As any great teacher knows, sometimes the best way to make a lesson stick, is with examples and visual support. To help you get to grips with your university branding campaign, here are just a few of the best educational institutions around today and the images that they've created for their academies.
1. Oxford University branding
The University of Oxford is one of the best-known learning centres in the world. This institution defines itself as the oldest higher-education facility in the English-speaking world, and over the years, it's supported dozens of notable alumni, including no less than 26 British Prime Ministers.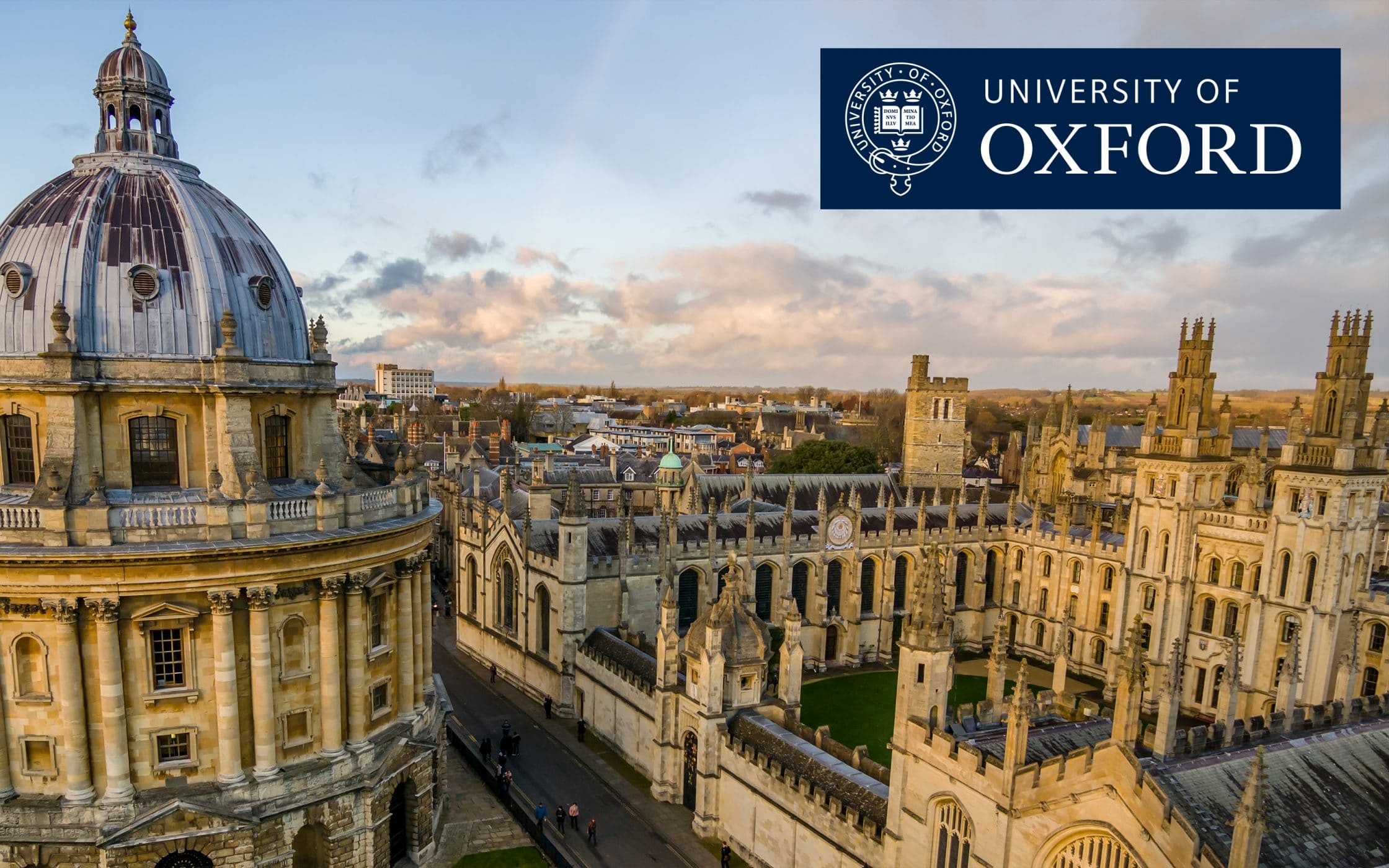 The Oxford University knows that its brand is part of what makes it so successful. That's why the organisation offers links to its brand guidelines on the Oxford University website. You can even download the Oxford font, the brand logo, and more. One quick glimpse at Oxford's brand mark is enough to tell you everything you need to know about the academy – from its bold typography to the graphic featuring a book and Oxford's Latin motto in the centre. Even the dark blue colouring conveys heritage, trust, and sophistication.
2. Ulster University branding
Ulster University, previously known as the University of Ulster, underwent a major rebrand in 2014, in an attempt to rejuvenate their presence in the modern academic world. Part of the rebranding strategy meant replacing the famous interlocking "U's" in the Ulster logo, with something capable of conveying sophistication. According to the University, the rebrand was part of an over-arching strategy to help the institution identify itself as a forward-thinking organisation.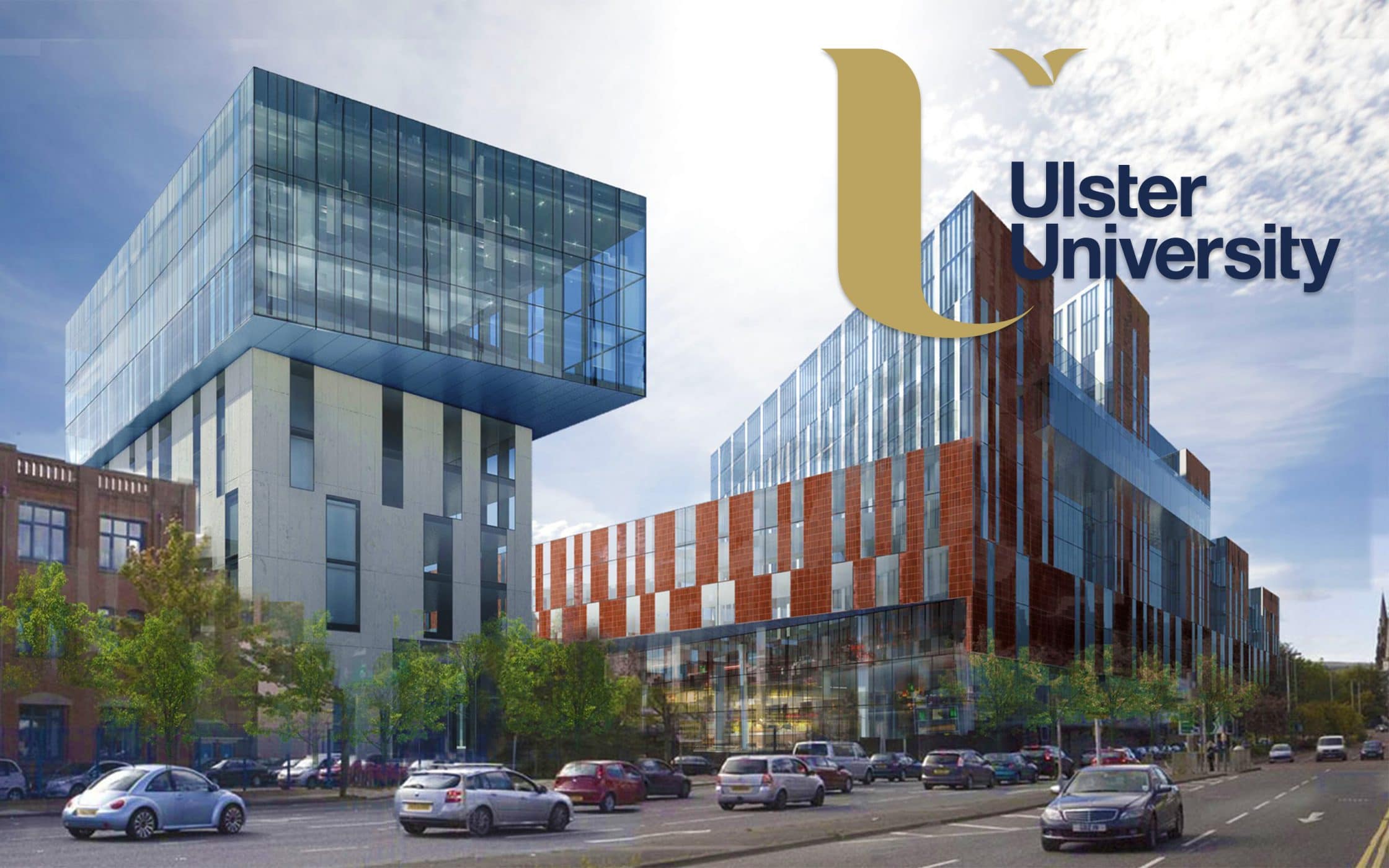 The new logo certainly accomplishes this. The combination of gold and blue colouring conveys a mixture of prestige and professionalism that the previous logo simply couldn't achieve. Additionally, the white space in the U creates a bird-like shape in the top of the letter, which helps to elicit ideas of freedom and potential.
3. Liverpool Hope University branding
Liverpool Hope University earned their official "University" status in 2006. This upgrade to the organisation's identity prompted a decision for a complete rebrand, intended to help the group define themselves as part of a community which includes some of the most prestigious educational academies in the world.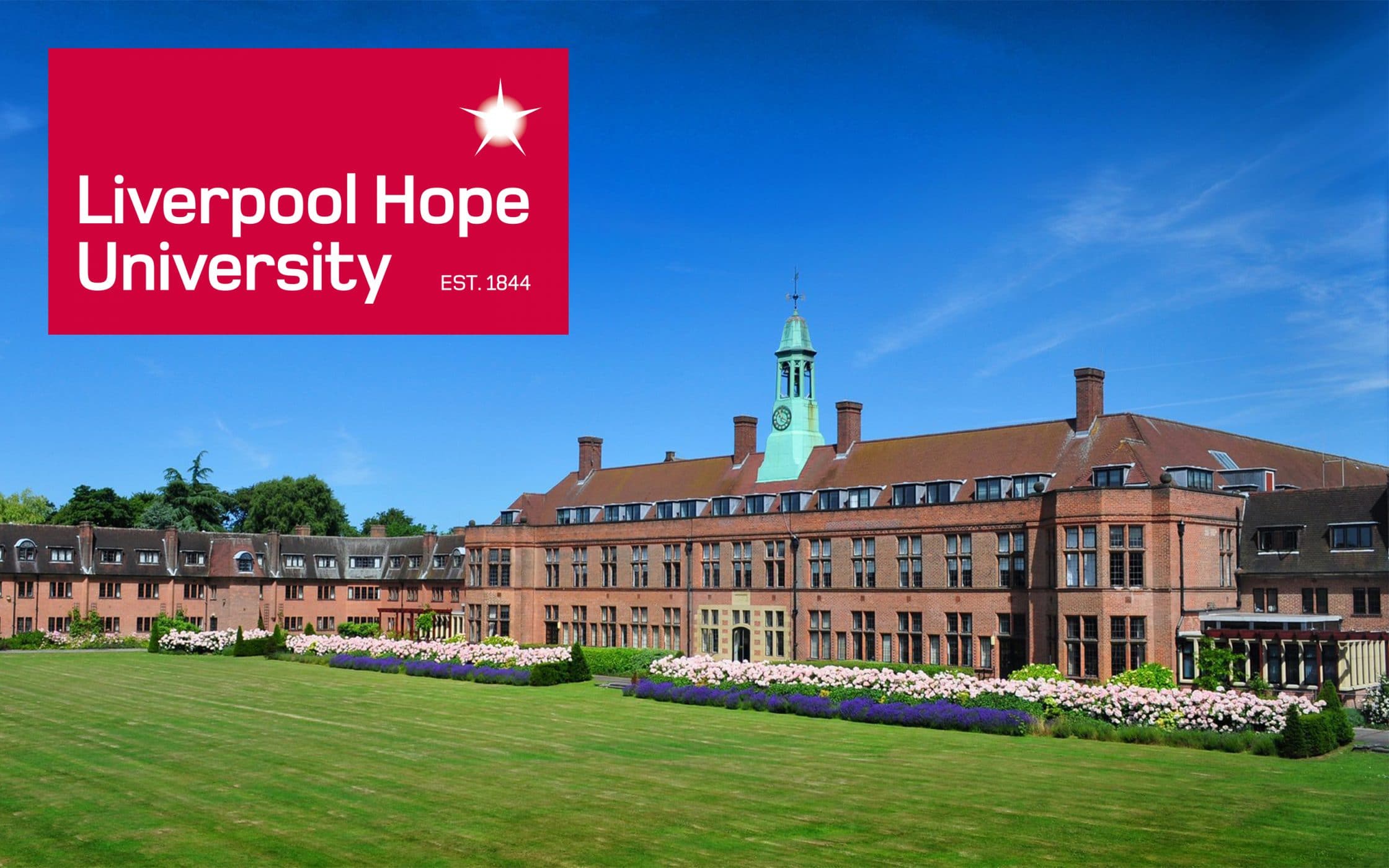 Here at Fabrik, we worked alongside Liverpool Hope University to create a visual identity that would demonstrate the potential the institute had to offer its prospective students. From a memorable new logo in bold red to a star-shaped graphic that highlights the quest for knowledge undertaken by every academic, Liverpool Hope University found their image.
4. University of Manchester branding
Manchester University has always worked to deliver a brand identity that's immediately recognisable, and authentic. One of the most compelling features of the University of Manchester's branding strategy is their decision to use the date when their school was first founder in the heart of their logo.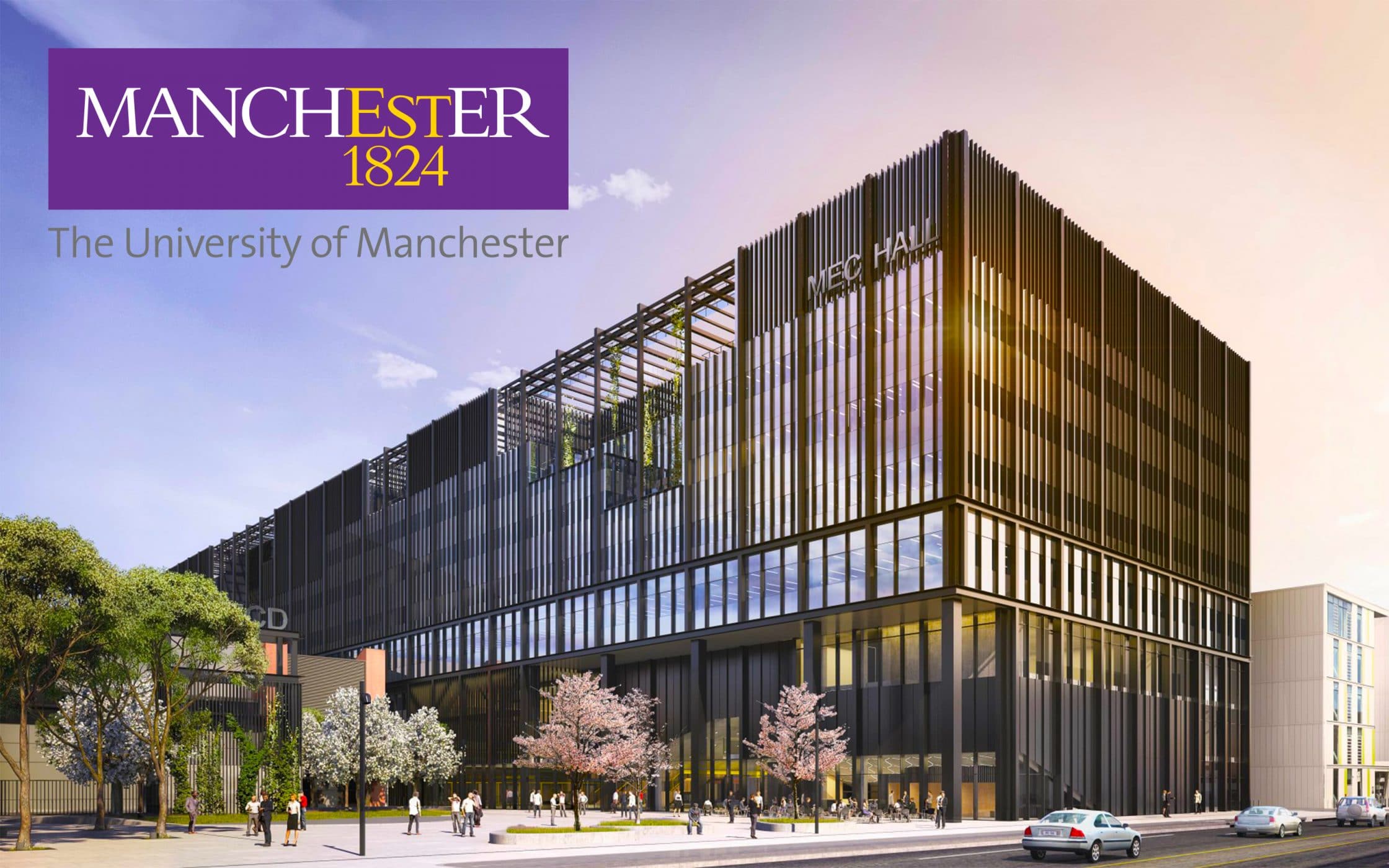 Many universities highlight their established date in the corner of their logos, to remind their students of their heritage and history. However, few institutions give their dates the same focus as Manchester, who place their date underneath the "EST" in their location. The University of Manchester logo is compelling and informative, with a great combination of serif and sans serif fonts to convey the potential for formal education and fun. The colours of purple and gold elicit ideas of royalty and sophistication, ideal for a university with a strong background.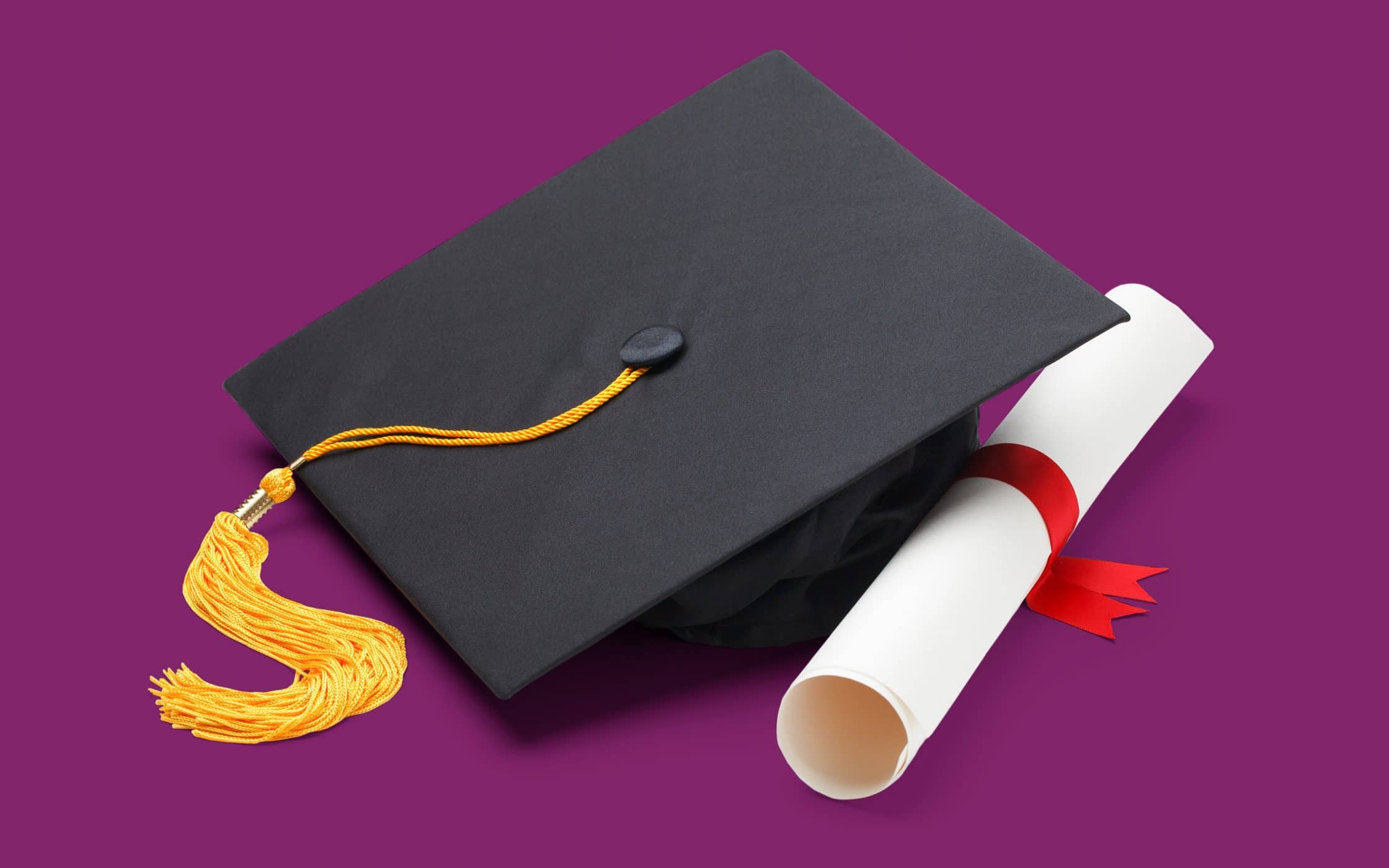 Ready to work on your university branding campaign?
Today, universities across the country and around the world are beginning to learn a fundamental lesson: branding is crucial to their survival.
A university branding campaign is no longer a "nice to have" concept for academic institutions who want to compete in an increasingly saturated environment. Today's universities need a way to stand out in the marketplace and convince their students that they deserve their investment and commitment.
University branding is an essential part of growing your school. Whether you're starting from scratch with a brand-new academy, or you're looking for a way to update the image you've held over the decades since your university was first founded.
At Fabrik, we've worked with a multitude of universities to help them find their image and voice in this new modern environment. One of the things that we've discovered in that time is that while every university is different, each one thrives best when they have an identity that can resonate and connect with their target audience.
Your university branding strategy is your opportunity to prove your value to prospective students. Don't let naivety stop you from unlocking the real potential of your educational institution.
If you enjoyed this article, you might enjoy these too:
— The top alumni marketing strategies to boost fundraising
— Keeping it together: Brand hierarchy for higher eduction
— Clearing the way: Developing positive clearing campaigns
— Can't hold back: Should universities hang onto tradition?