Clearing the way: The challenge of developing a positive clearing experience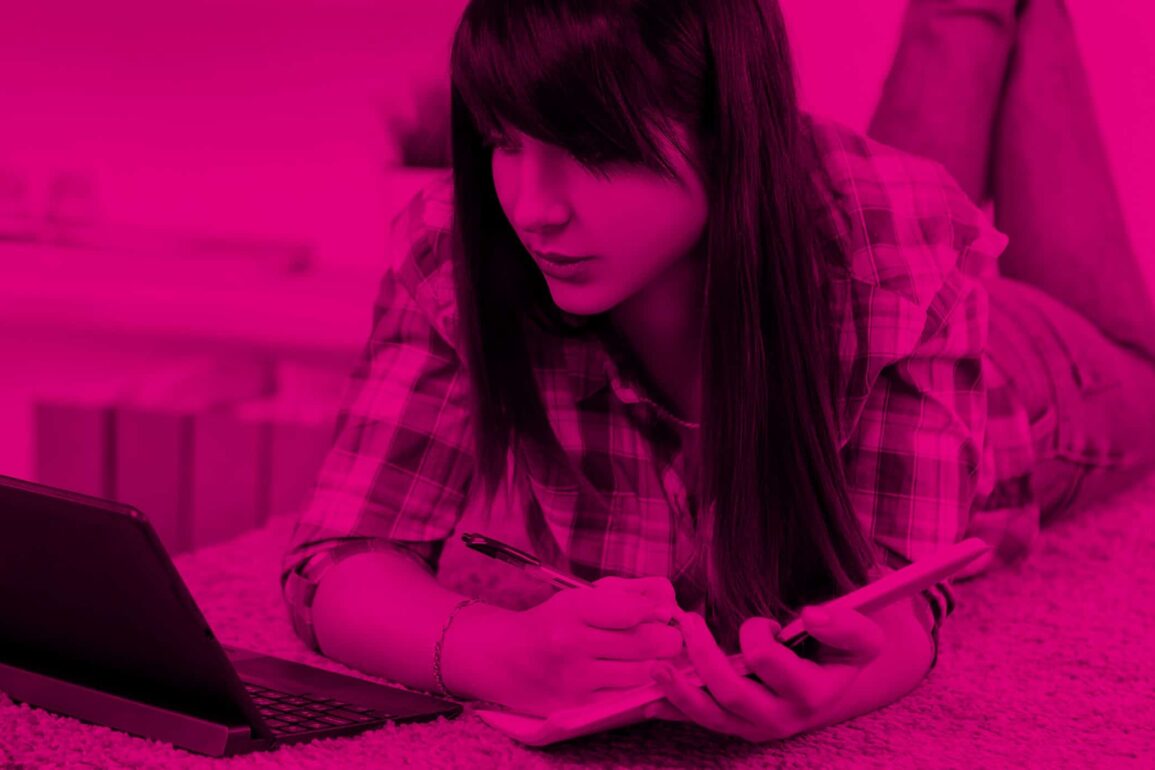 At the heart of clearing lie two disappointments…
There is the disappointment for HEIs of courses which haven't had enough applicants and the disappointment for students who have failed to get on to the course of their choice. And the palpable sense of disappointment around clearing can sometimes make clearing campaigns seem to come from a place of quiet desperation.
The Holy Grail would be to make those unfilled places as appealing as the now unachievable ones. But it's a difficult proposition. Human nature exaggerates the desirability of what can't be had, and can make second best seem worse than second rate.
These days the clearing proposition is made even more difficult by how consequential the decision has become. In a relatively short period of time the cost of a university education has risen from effectively nothing to the value of a luxury car. The amount of personal debt involved is a terrifying commitment for an 18-year old to make, especially in a time of change and uncertainty.
But having decided to make that commitment – having set their heart on a BMW 7 series, as it were – clearing asks them to give up on that hope and quickly switch to an Audi A8 instead (before those run out, too).
The assumption is that the basic desire is for a car. But with all luxury marketing, the higher the price tag, the more the decision focuses around that particular choice. This is something luxury brands understand. Universities, however, are still new to it (if the sector has come to terms with being in this space at all).*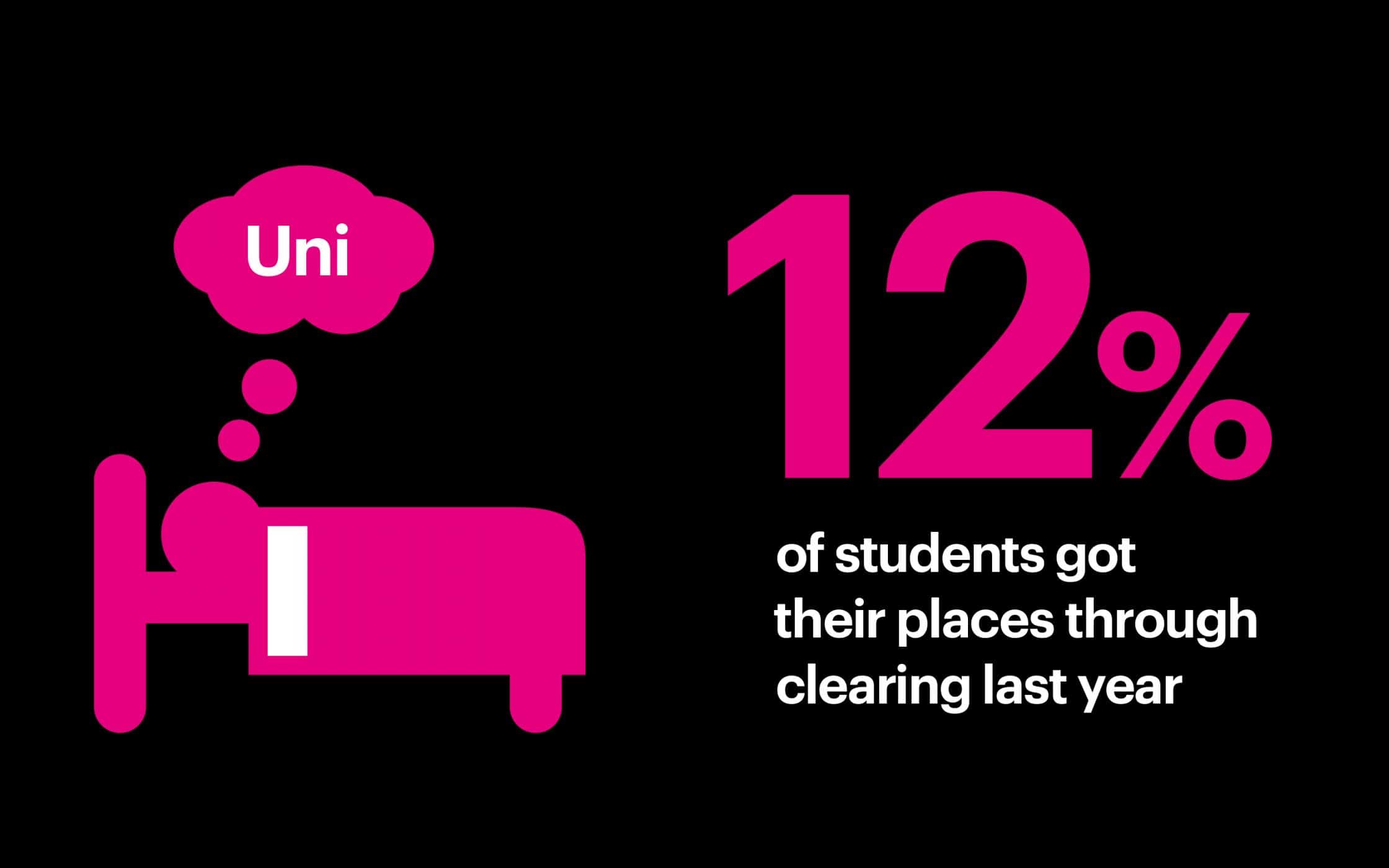 Nonetheless clearing has become an integral part of the modern university admissions process. And it works. More than 64,000 students got their places through clearing last year – a staggering 12% of the total number of applicants.
And a small but growing number of applicants are even declining the places they have been offered for the hope of finding something better through clearing. This last trend points to one of the great opportunities for clearing: to become a marketplace where prospective students can shop around for the best offers.
Clearing campaigns have become a regular feature of the educational cycle and the best try to make the process easier, practically and emotionally. Indeed each year there are a few standout executions. And awareness of the clearing process is better than ever before, too. Most applicants now come to collect their August results with at least some sort of contingency plan.
| * | In 2017 the cost issue is made worse for many 18–24 years olds by nearly, but not quite, helping to elect a government with a manifesto commitment to end tuition fees. |
| --- | --- |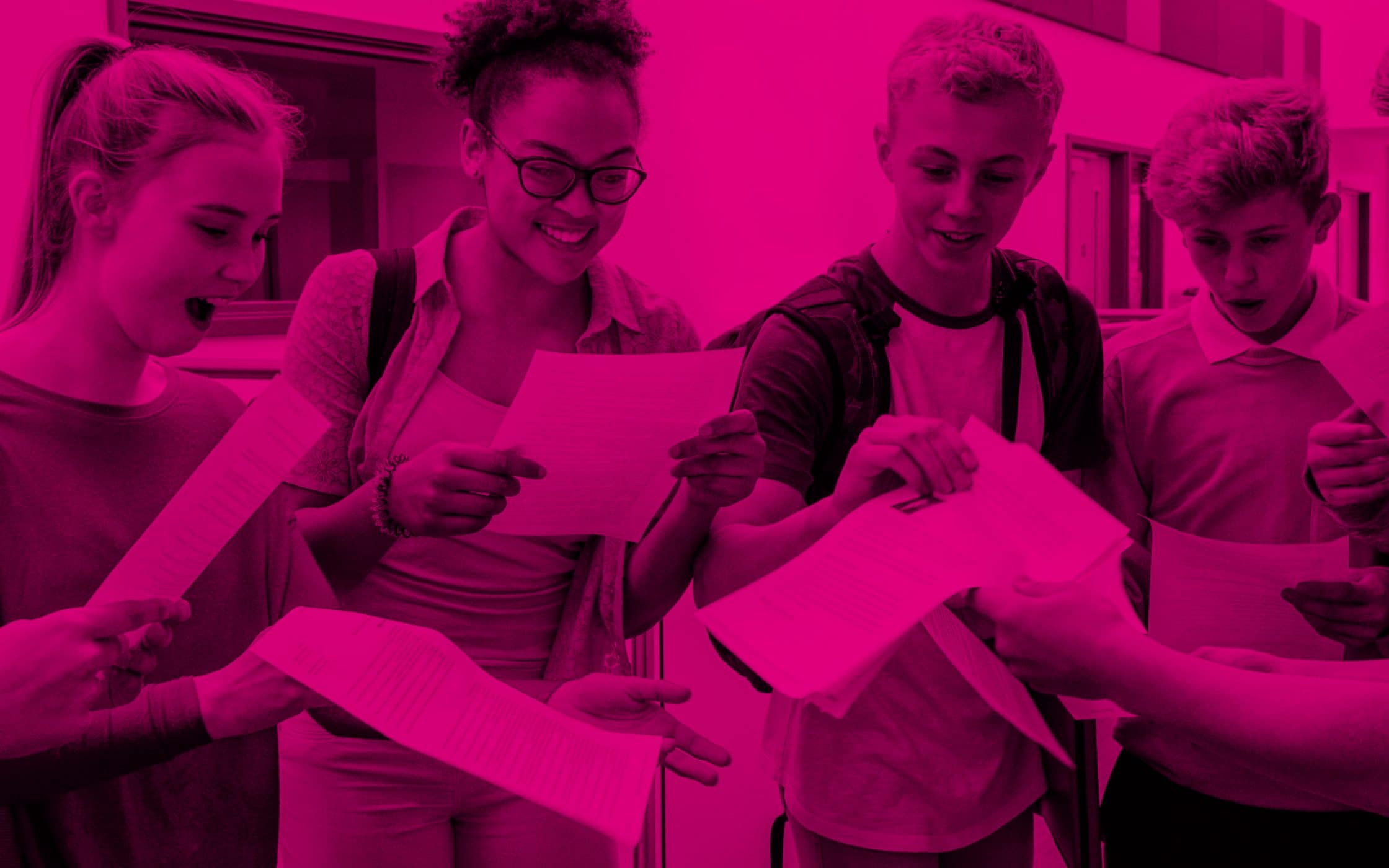 Rising to the challenge
When, at the end of each summer, HEIs make their clearing pitch, they are asking prospective students to reconsider institutions and courses which they have most likely already passed over. The need to get applicants to 'think again' about these choices is the single biggest challenge for a clearing campaign.
Most applicants will have already carefully thought about their UCAS choices, finding out about each university's location and attractions, visiting the campus, and imagining themselves spending three or four years of their life studying there. Being turned down on one's UCAS choices is thus not just about being denied a place on particular courses. It is the demolition of dreams that have developed over months. In a vulnerable teenager, this can even feel like a self-demolition.
So more than anything else, an effective campaign has to rebuild applicants' self-esteem and regenerate a sense of allure. The two disappointments need to be turned into their opposites: renewed hope and renewed excitement.
It's certainly in neither the institution's nor the applicant's interest that a clearing place feels like a 'last hope'. The opportunity to study at university is being offered a life-raft, but nobody wants to be clutching at straws. Dismayingly YouthSight's 'Higher Expectations' study shows that clearing students consistently rate their early experiences at university below other students. Their expectations are less likely to be met, they are more likely to become detractors than promoters, and – most worryingly – they are much more likely to drop out before they finish their course. These dismal statistics testify to a failure of the clearing experience to engender a sense of being 'worthy and welcome'.
So, in addition to getting across the factual aspects of the offer, clearing campaign messages need to provide emotional support. It's essential that applicants feel:
They are not second-class students because they have gone into clearing.
They don't have to give up their dream – they can still have a fulfilling university experience and earn a good degree.
They are not being rushed into a hugely consequential decision while the clock ticks down.
Clearing is not about grabbing anything that looks half-decent in the mad scrum of a university fire-sale.
They have a genuine opportunity to think again and will be supported to make the right decision for them.
And all of the issues that were important in making original choices are still as important at clearing, but now subject to pressures of time and reconsideration which weren't there before. There is the issue of location: how far from home or not (does the campaign address the geographical questions?) There is the issue of campus versus non-campus. There is the question of life in the academy and the town. There are the same concerns about the prospects for employability and the same concern about the demands of the course. All of these things need to be reprised. And since they failed to be compelling the first time around, they will also need to be re-presented. For instance, if a campus university failed to appeal before, how can a campus experience be made attractive to someone who chose a Metropolitan?
Ideally the messages of a clearing campaign should form a kind of 'plan B' – what the university has to say about itself if its first attempt didn't succeed. And there is an opportunity here for exploring an second strand of messaging that can be fed back into general student recruitment. If the target is assumed to be a 'refuser' different benefits can be identified, different arguments made, and different ways of looking at the offer advanced.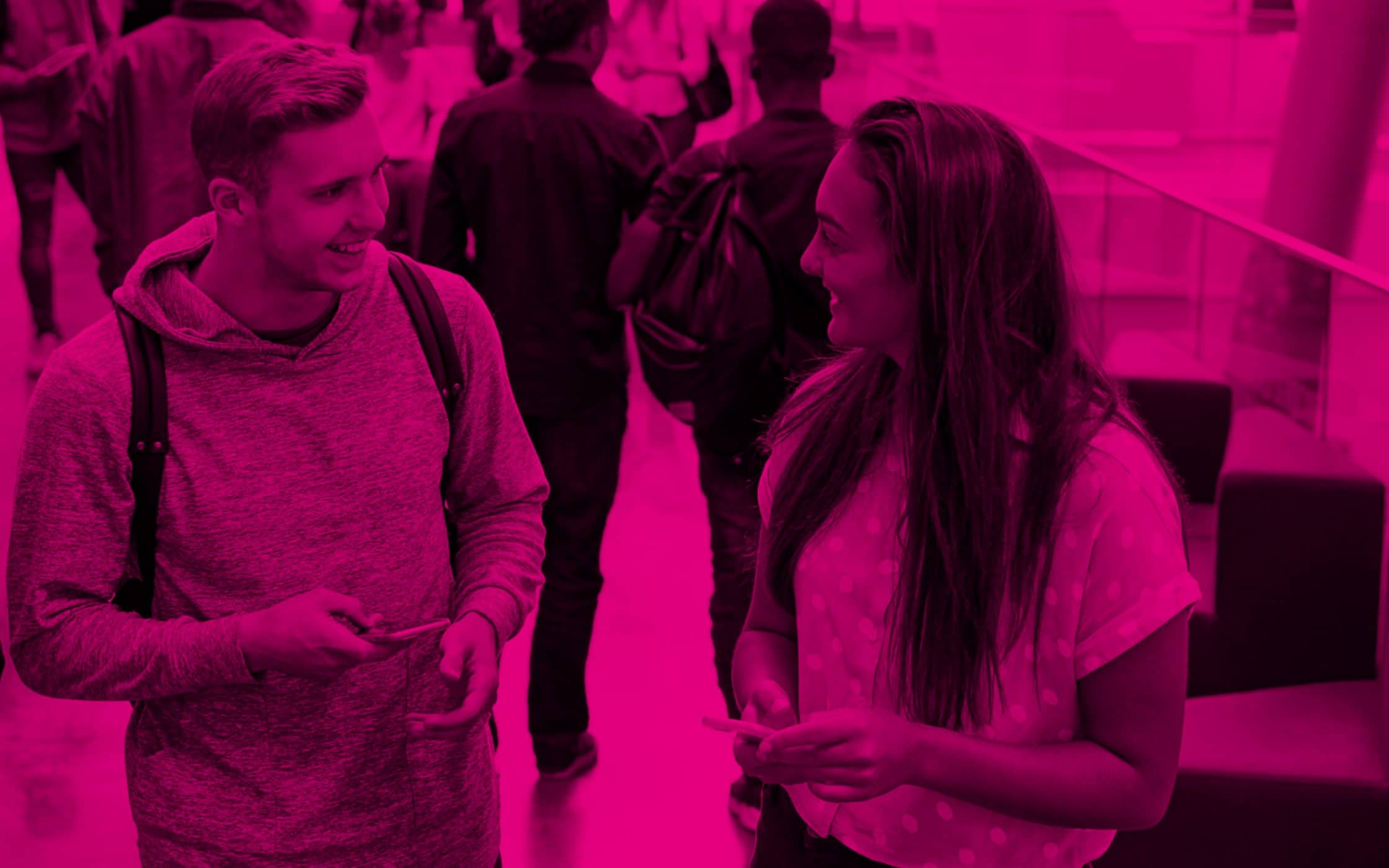 Make clearing an experience, not a process
Despite the time pressure, one of the critical concerns is that applicants feel they are being given the same attention and, most importantly, the same space, to make their choice as they had the first time around. Of course, they aren't. They can't be. But time expands – at least, perceptually – to the extent that messages make us feel unhurried.
The best result is for an applicant to find something which seems even better than what they had previously chosen. But even when this doesn't happen, the experience of the whole clearing process, from campaign materials through to interaction with admissions teams, can make the difference between believing one has made a good choice and worrying that it might not have been.
Thinking about clearing as a whole experience – a 'journey' within the bigger applicant journey, with its own unique sense of quest – can help to unify all of the different elements that make up the clearing process, and make them appear coherent and meaningful from the applicant's point of view. The university is being judged according to its ability to respond to a crisis (the applicant's, not the institutions!). And we know that this can be a powerful situation for bonding to take place.
The experience, of course, is bigger than just the campaign with its signature images and headline messages. In fact, it reverses the usual relationships; campaign messages need to support the outcomes that you want clearing applicants to have. These outcomes include the confidence rebuilding and reframing we've already mentioned, but they also include positive reactions to the various touchpoints the applicant has with the university. You need messages to be consistent throughout, whether these come from marketing materials, telephone conversations, clearing open days, or social media interactions.
And social media can be one of the keys to a positive experience, offering tremendous potential to personalise the clearing experience within its tight time window. In many ways, it's the ideal environment for the purpose: immediate, responsive, not as intimidating as the telephone, and providing a platform for video testimonials from current and former students (which we know are hugely influential in making choices and decision support). For good reason social media led campaigns (such as BCU's pioneering use of social media to make offers or Keele's innovative use of Yik Yak) received numerous plaudits in last year's HEIST awards. Digital technology can also make it much easier to find courses, as Teeside University's much respected web interface shows.
However the use of social media is not a 'magic bullet' for clearing, not least because 18 year olds use a bewildering variety of social media apps (including Instagram, Snapchat, WhatsApp, WeChat, Facebook Messenger and Viber). And attempts to build a 'youth friendly' presence in these environments, when mishandled, can seem like dad-dancing, if not unwelcome intrusion.
Most 18–24 year olds have email accounts, but these are often unused and unchecked. But one platform that does offer an appropriate means to reach out to the target group is Facebook, which is often used as a bridge across generational divides. And surprisingly there are 2.5 million 13-17 year olds actively using Facebook in the UK. And Facebook's unprecedented ability to track and hone in on very precise demographics (as we saw in the recent general election) provides considerable control for university marketers.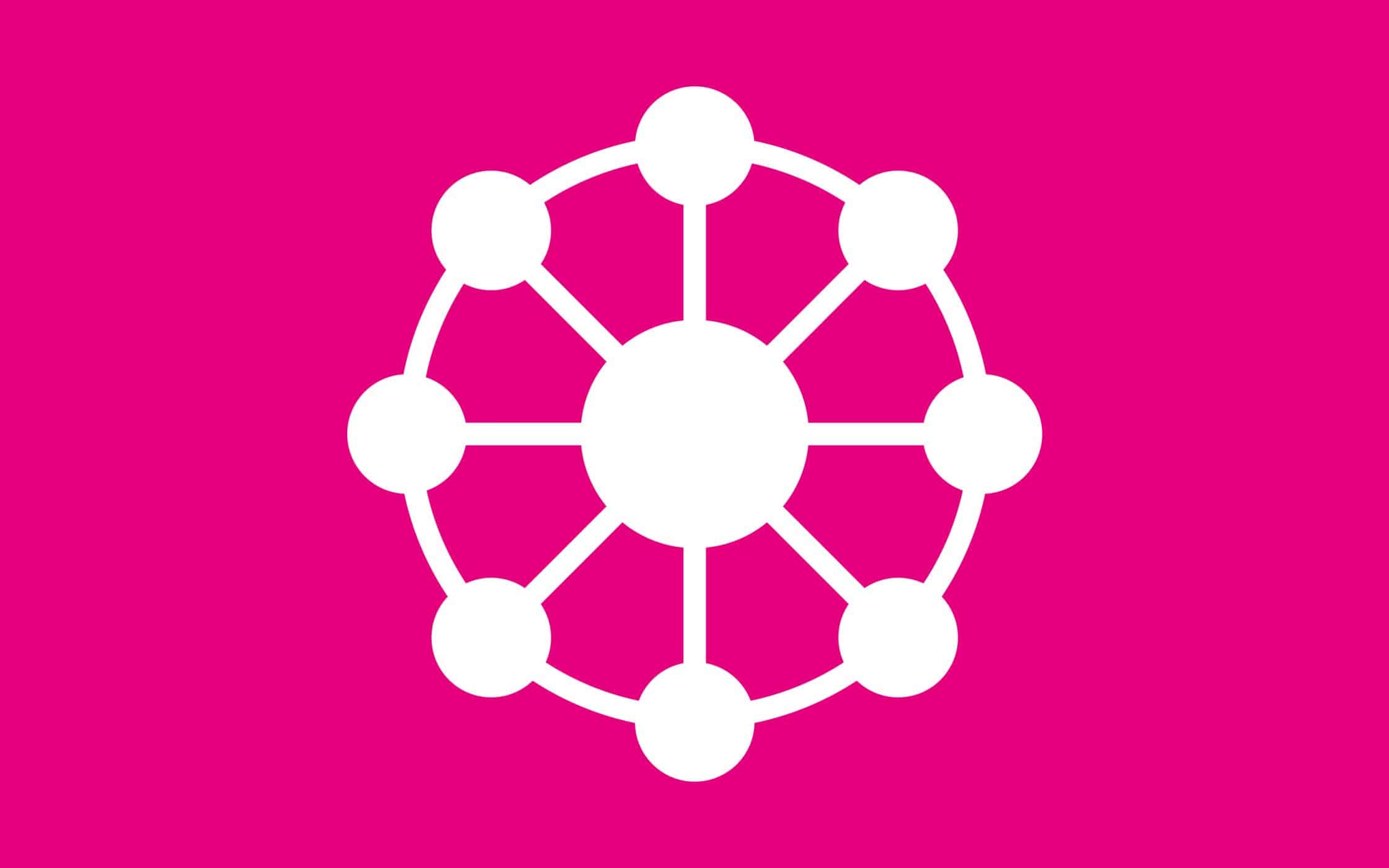 Consistency and integration
Most 18 year olds will have already experienced several years of clearing campaigns. They will have seen posters on public transport and advertisements in an assortment of media. And the research shows more than 80% of clearing applicants will have heard of their destination university before results day. However, beyond name awareness recognition tails off quickly. Few will remember previous years' campaigns, especially since they will have held little relevance at the time.
Yet clearing campaigns provide HEIs with an excellent opportunity to build awareness with target audiences year on year. They often appear in places and spaces that are not used for other student recruitment marketing. And with foresight and planning clearing campaigns can be used to build brand awareness through consistency. Rather than relying on a different approach each year, clearing can be part of an overall brand strategy which enables the different parts of the marketing mix to synergise together.
Universities do not get so much exposure that audiences can immediately identify individual campaigns with the parent brand. To a much greater extent than is the case with other forms of consumer marketing, HEIs need their different communications to support each other. Clearing campaigns need to echo the treatment and messages of the website, prospectus, and other undergraduate marketing. Which is not to say that they should take a dull, corporate approach. But the provenance of the offer, and the continuity of the message, needs to be clearly recognisable.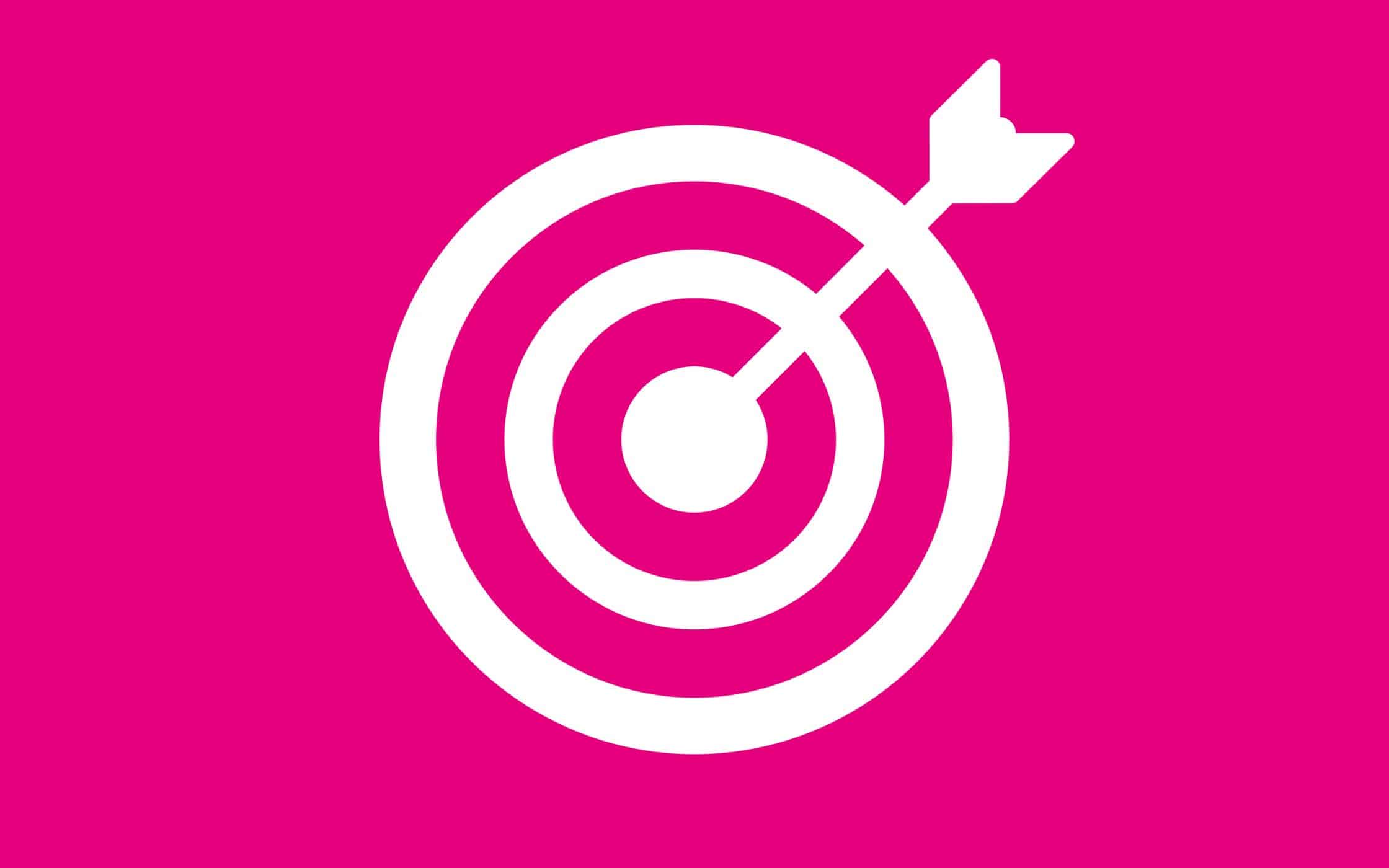 Keeping the goal in sight
Clearing campaigns are an unusual case for marketing, where a collection of negatives (unfilled places, 'distress purchase', short time window) drive a 'big ticket' sale. And the drivers can easily hijack the campaign, turning it into an educational version of "pile 'em high, sell 'em quick".
The reality of clearing, however, is that what is being 'sold' is a life-changing, long-term, qualitative experience. And given the implications of a poor choice, it's one situation where no deal really is better than a bad deal (it would be better for applicants to take a year out and reconsider their options at length than seize something that may not suit them at all).
Months worth of advice, hand-holding and decision support need to be squeezed into a few days of intense activity. However, with a little thought to the long-term goal – an alumnus who had an rich, rewarding and transformative undergraduate experience, and feels positively towards her or his alma mater – it's possible to bring together the right ingredients to create an outstanding clearing experience.
If you enjoyed this article, you might enjoy these too:
– Creating a bold new brand identity for the RCoA
– Brand hierarchy for higher education institutes
– Rebrand of Liverpool Hope University is 10 years old