The skills needed to be a logo designer: Logo design skills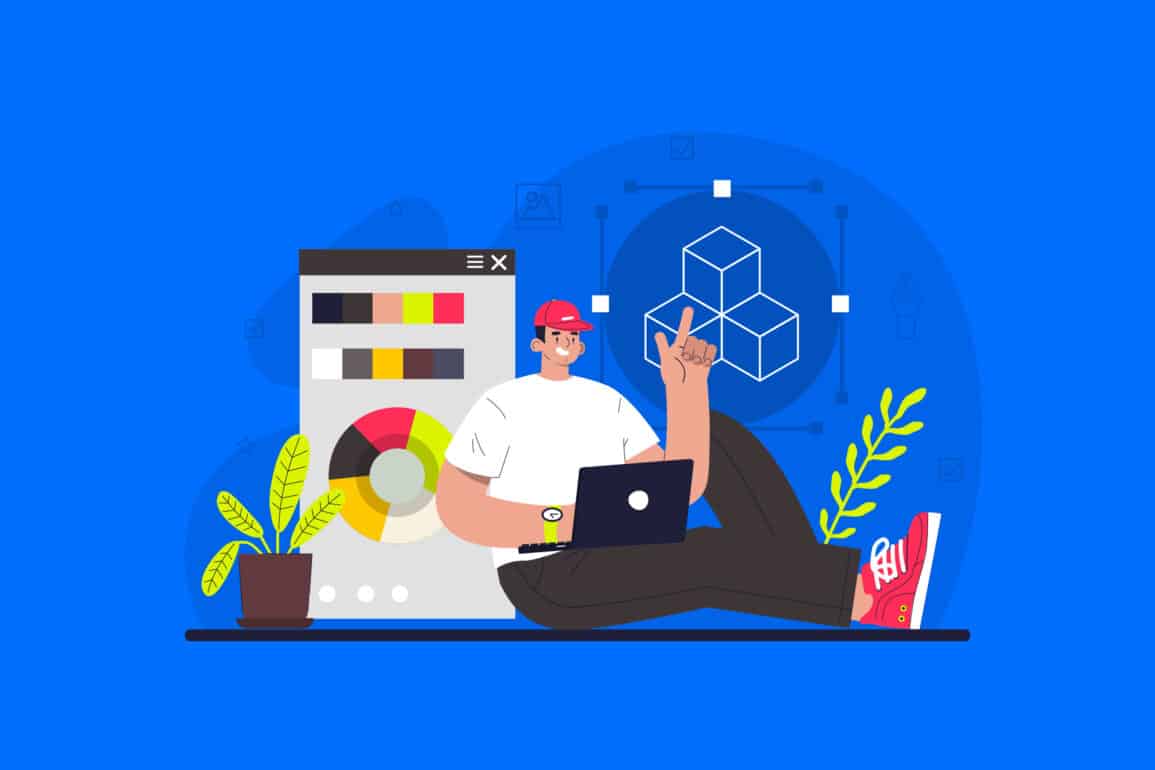 Do you have the skills needed to be a logo designer? If you have a good eye for detail, a creative and strategic mindset, and you're great at communicating with clients, you may be on the right track.
Logo design can be an excellent focus area for growing graphic artists, but it requires a specific set of talents. You'll need to be willing to work hard to thrive.
For as long as there are companies, there will always be a demand for logo designers capable of converting the specific values, personality, and identity of a brand into a unique image.
In fact, the demand for logo designers is consistently growing, even in an age of AI logo creation software and free graphic design apps.
Logo designers do more than simply sketch random ideas based on the latest branding trends. They develop a clear understanding of each client they're working with, the target audience they need to reach, and the market where their design will be used.
Innovative, and analytical, a great logo designer knows exactly how to make the right impact when cultivating a brand's image.
So, do you have what it takes to be a logo designer?
What does a logo designer do?
Before we explore some of the skills needed to be a logo designer, it's worth getting a clear insight into what logo designers actually do. The "logo designer job description" for each company can vary depending on the kind of support a client is looking for.
However, in general, your logo design career will focus specifically on researching and developing the perfect image or emblem for a brand. You'll explore different types of logo design, from geometric shapes to illustrations and wordmarks.
Plus, you'll be responsible for working closely with the leaders of the company to ensure the identity of the business is properly highlighted by the logo.
Logo designers can work with design firms, publishing houses, advertising agencies, or on a freelance basis. In fact, freelance logo design is becoming increasingly common in today's "gig economy".
Logo designer job description
Logo designers use principles of design, computer software, marketing concepts, and an in-depth knowledge of branding to produce representative symbols for companies. They may work with researchers to study a target audience, as well as advertisers to develop brand recognition.
As a logo designer, your job description may include some of the following duties:
Research the company's target market, competition, and brand essence.
Collaborate with professionals in other departments like marketing and communication.
Create a wide range of logo design options and variations for shareholder approval.
Build presentations highlighting the value of each potential logo design.
Assist with the development of design and content standards for logo materials.
Support the creation of brand guidelines and color palettes.
Help with material and packaging production based on logo design.
Provide access to various logo file formats.
Work with brands and incorporate feedback/guidance into designs.
What skills do you need to be a logo designer?
The skills needed to be a logo designer have evolved somewhat in recent years. As new technology has emerged into the marketplace, and consumer preferences have changed, demands on logo designers have transformed.
Today, many logo designers even pursue higher education and degrees to demonstrate their knowledge in their creative field.
Here are some of the most important skills for logo design…
1. Creative skills
When it comes to the skills of a logo designer, few things are more essential than phenomenal creativity. Experts in logo design need to be able to think outside of the box, while still following logo design best practices and proven techniques.
As a logo designer, you'll need an eye for aesthetics, to be able to determine how certain colors, shapes, and concepts work together in various formats. You'll be responsible for thinking of ways to highlight the personality of the company in a simple image.
It's important to be able to sketch basic ideas and explore different avenues for logo design to find the right solution for your clients.
2. Communication skills
Communication skills are among the most important tools you'll need as a logo designer. You'll need to be able to connect with the business leaders you're working with, and ask questions to determine what they're trying to achieve with their visual identity.
For instance, you may need to talk about the type of logo your client prefers, or the specific colors and shapes they want to use.
You'll also need to be able to communicate why your designs make sense for the company. This could involve designing presentations and slideshows to highlight how the logo connects to the values, priorities, or vision of the brand.
3. Technology skills
An affinity with technology is quickly becoming a must-have for logo designers. Most experts will work with a wide range of tools to create beautiful vectors and graphics for their clients. Typically, you'll need at least a strong familiarity with tools like Adobe Photoshop and InDesign.
Depending on the needs of your client, you may be responsible for creating different variations of logos which require a knowledge of things like animation software. During your education as a logo designer, you'll learn how to work with a variety of different tools for ideation.
4. Typography skills
Not every brand mark will require the use of a wordmark. However, many business leaders do prefer to display the name of their company in their logo. This means you'll need at least a foundational knowledge of typography, and how to elicit emotion through font.
You'll also need to be able to tweak the various tiny details of a typeface which can influence its appearance.
You'll need to understand concepts like kerning, and x-line height. You'll also be responsible for understanding how certain typefaces work best with different colors and shapes. The more you learn about typefaces, the more valuable you'll be to your client.
5. Analytical skills
As mentioned above, a significant amount of the logo design process involves research and analysis. Logo designers need to get to know not just the client they're working with, but their target audience too. This requires a familiarity with the basics of analysis, and even analytical tools.
You'll need to be able to curate information and data which guides your logo creation process. It's also important to be able to convert the discoveries you make during your analysis into guidelines your client can understand.
In some cases, logo designers will also run tests of different logos, and collect analytics to determine which variation works best. This is known as A/B testing.
6. Strategic thinking
Logo design doesn't exist in a vacuum. A logo is one component of a much larger set of brand guidelines, designed to achieve specific results for a company. As such, logo designers need to be able to think strategically and holistically about their design strategies.
It's important to consider how the logo design you make will support the other brand assets of the company.
You may need to think strategically about how your logo design is going to be used too. For instance, if you're designing a logo for a software app, you'll need to ensure the image is simple enough to be scaled down into a much smaller size.
Or you may need to consider creating different versions of logos for different formats.
What are the essential traits of a successful logo designer?
The skills needed to be a logo designer aren't the only things worth considering when you're pursuing your new career. In a competitive landscape, many clients are searching for designers who possess a specific set of "traits" or characteristics.
If you possess the following traits already, this could indicate you're well-suited to a logo design career.
If not, you may need to develop these characteristics before pursuing your new role:
Active listening
The ability to listen is crucial among logo designers. Your clients will provide you with brand insights and guidelines to follow during the design process.
You'll need to be able to understand exactly what the company is trying to convey, and even ask questions to help further your knowledge of the business.
Time management
When companies invest in a logo design studio, they often want access to their graphics as quickly as possible. Waiting for a logo design can delay the launch of a business or new brand.
As such, you'll need to be able to work according to strict deadlines. It's important to be proactive about how you manage your schedule.
Resilience
Not every client you work with will immediately fall in love with your first logo design. While no-one likes to have their work picked apart, it's important to remember a logo is a crucial part of a company's identity.
There's a good chance your client is going to provide negative feedback which you'll need to take in your stride.
Emotional intelligence
Logo designers need a general understanding of psychology, and how to connect with both end-customers and clients. You'll need a clear understanding of how certain shapes, colors, and typefaces influence the emotions of consumers.
A level of emotional intelligence will make you a more successful designer.
A growth mindset
The best logo designers have a "growth" mindset. This means they're committed to constantly developing and improving their skills. They take reviews and feedback in their stride, and constantly search for ways to improve the quality of their work.
You'll need to be committed to life-long education as a logo designer.
Things every logo designer should know
A logo design career can often be far more challenging than most people realize. There's more to the process than simply sketching out ideas. As a logo designer, you'll be responsible for converting the identity of a brand into something anyone can easily recognize.
Logos are one of the most important tools a company has to connect with its target audience. This means you'll be under a lot of pressure to get the design just right.
Here are some things every logo designer should know:
Detail is everything
The smallest detail can make a huge difference to the success of a logo design. The use of a certain color or flourish can change the whole identity or personality conveyed by an image.
You'll need to be a master of detail.
Colors influence emotion
Logo designers often work with color psychology as a way of conveying meaning in design. It's important to understand how different shades influence a specific audience.
Different colors can have unique meanings in certain environments.
Shapes and typography are meaningful
Just like color, the typography and shape choices in a logo design can make a huge difference to how people feel about a company.
Circles indicate compassion, while squares suggest stability and strength.
Logos don't exist in a vacuum
Logos are an important part of a comprehensive brand image. When you're designing a logo, you'll need to think about the full identity of the brand, and how the company wants to showcase its values to its audience.
Success takes patience
As a logo designer, you'll need to work on multiple variations of a logo, incorporate feedback into your work, and communicate regularly with a team.
It takes patience to get a logo approved.
How to become a logo designer
In the past, figuring out how to become a logo designer was much simpler than it is today. Previously, logo designers didn't need specific qualifications, and often found work based on a portfolio of promising and eye-catching designs.
Today, most clients expect their designers to have evidence of their education in the graphic design field.
Step 1: Education
To start your journey and develop your skills for logo design, you may need to earn a degree in graphic design. At the very least a four-year degree will give you more specific training and talents you can use when creating brand assets.
It should also improve your chances of connecting with the right customers when you're trying to attract clients.
There are also courses online you can take specifically in logo design. Expanding your education with extra "bonus" courses can be a good way to differentiate yourself.
Step 2: Earn experience
Experience is key for any logo designer, as most clients will want to see examples of your previous work. You can consider completing an internship with an agency to develop your skills, or offer your logo design talents to non-profits for free.
The most important part of earning experience is developing a portfolio you can use to showcase your skills. Your portfolio should showcase your skills as a graphic designer, and help you to stand out when you're applying for jobs.
Step 3: Choose your path
Once you've earned your degree and the right amount of experience, you can begin applying for jobs. You may begin by offering your services on freelance marketplaces, so you can start to build your knowledge, and expand your portfolio.
Alternatively, if you prefer the idea of working with an agency or company, you can consider looking for open positions with existing brands. In today's digital world, it's easier to find logo design positions in locations all around the world.
You can often work remotely for different agencies.
Tips for your logo designer career
How to get better at logo design
As mentioned above, to succeed in your new career, you'll need to be committed to constantly improving the skills needed to be a logo designer. This means regularly developing your knowledge, reading articles online, and keeping up-to-date on the latest trends.
Some of the best ways to improve your logo design skills include:
Evaluate each client carefully
At the beginning of each design, make sure you implement a "client discovery" phase, where you can get to know your customer and what they need from you as a logo designer.
The initial stages of communicating with your client, conducting research into the industry, and assessing the client's target audience will improve your chances of building a successful logo from day one.
Stay up-to-date with trends
Logos should never be developed just to match the latest trends. However, it's worth being aware of the types of logos customers prefer in any specific industry.
Watching the market trends in each space will give you an idea of how to make your logos appear more modern and up-to-date.
Prepare for different platforms
Making a list of where logo designs are likely to be used, such as on website icons, apps, and signs or banners, will give you a clear idea of how a design will need to scale.
Some logo designers even create different variations of logos depending on how businesses are going to use them.
Sketch your designs first
Although it's tempting to simply jump straight into using a logo design software to start creating your designs, you can save some time by simply sketching out ideas.
Many logo designers find it's much easier to start by sketching a design, and experimenting with shapes and concepts, before they begin working with vectors.
Learn from other designers
Each logo designer has their own style and approach to work. However, it can be useful to get insights from other great creators in your space. Learning from other designers, reading books on logo design, and even following experts and agencies on social media can help you to enhance your skills.
How much does a logo designer make?
Before you dive into a future as a logo designer, you may want to make sure you can earn a reasonable income. The good news is that logo design can be quite a lucrative career choice for most professionals.
The average salary is around $51,978 per year.
However, it is worth remembering your earning potential as a logo designer will be dependent on a lot of different factors. You may earn more as a freelancer because you can set your own prices, but you'll also be responsible for constantly seeking out new clients.
Alternatively, working with an agency can give you more stability in your income, but you may find you don't earn as much as you would on your own. Salary can also vary on level of expertise, geographical location, and the services you provide alongside logo design.
Do you have the skills of a logo designer?
The skills needed to be a logo designer have evolved over the years, as businesses have grown increasingly discerning about how they present their brand identity.
However, if you have a creative mindset, the ability to communicate clearly, and a strong knowledge of branding, you're on the right path.
The most important thing to remember when you're wondering how to become a logo designer, is you'll need to be able to constantly develop and improve your skills. To stay ahead in this competitive environment, it's crucial to keep learning and improving.
Good luck in your logo design career.
Fabrik: A branding agency for our times.