How to brand an insurance agency: The complete guide to insurance branding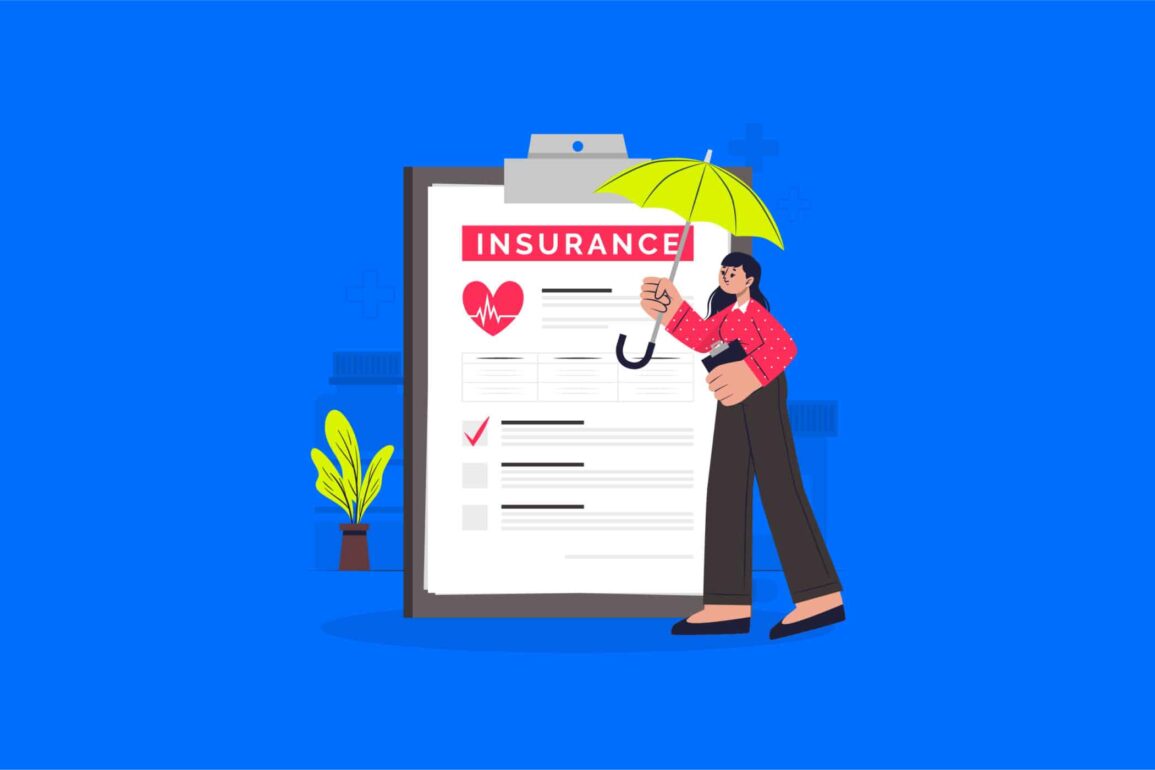 Learning how to brand an insurance agency correctly can seem like a significant challenge. Like all forms of branding, insurance branding is about building a connection with your target audience while separating your venture from industry competitors.
Unfortunately, it can be difficult to make your company's identity seem intriguing and appealing in the insurance world.
After all, the insurance industry isn't the most naturally attractive landscape for consumers. While most of us know the value insurance can offer, most of us don't recoup the cash we spend on premiums. As a result, many customers view insurance as more of a burden than a benefit.
This places more pressure on insurance companies to develop a relationship with their target audience – one built around mutual trust, understanding, and credibility. For an insurance company to thrive, it must present itself as a valued customer protector.
So, how do you effectively start branding an insurance agency?
Let's find out.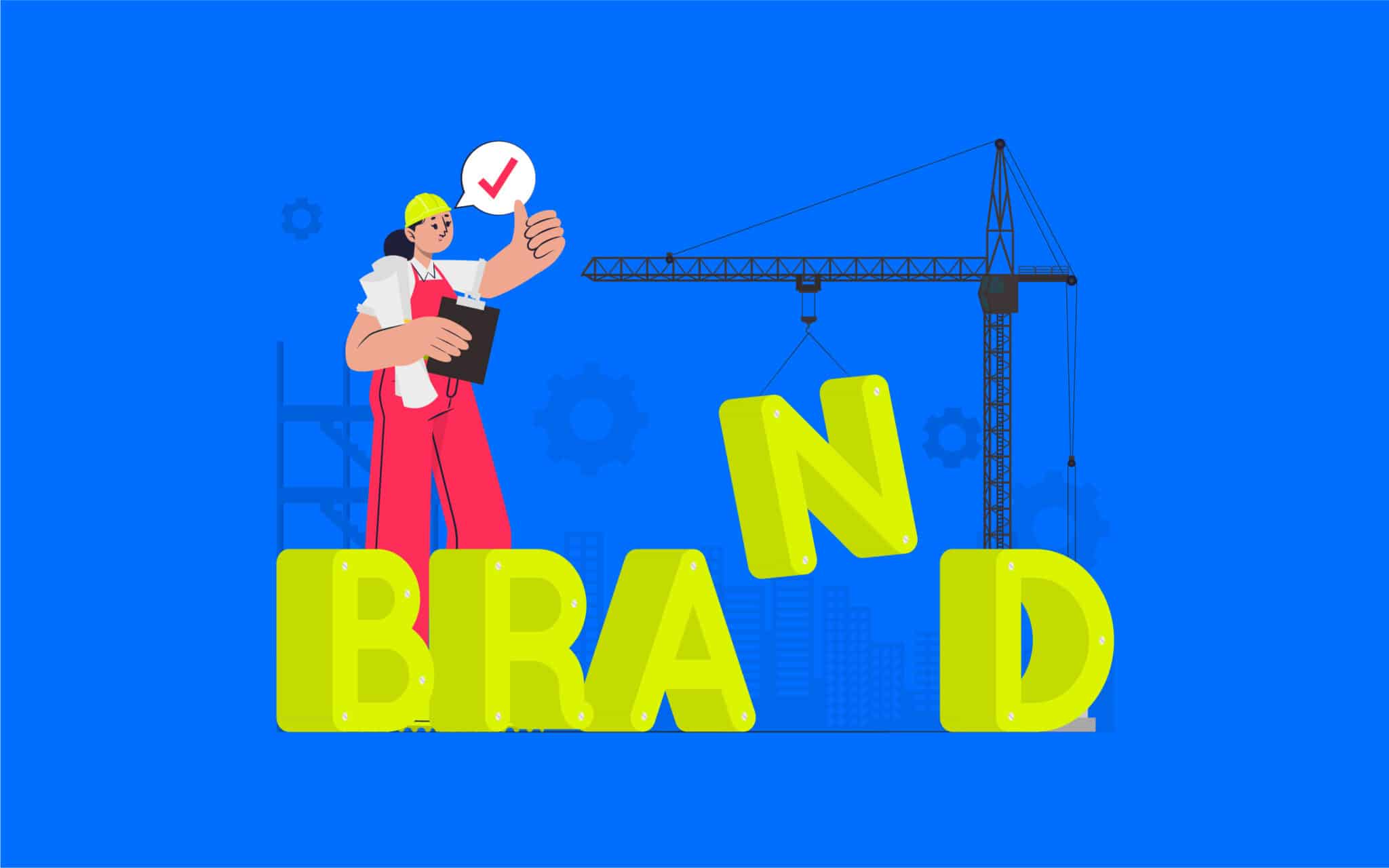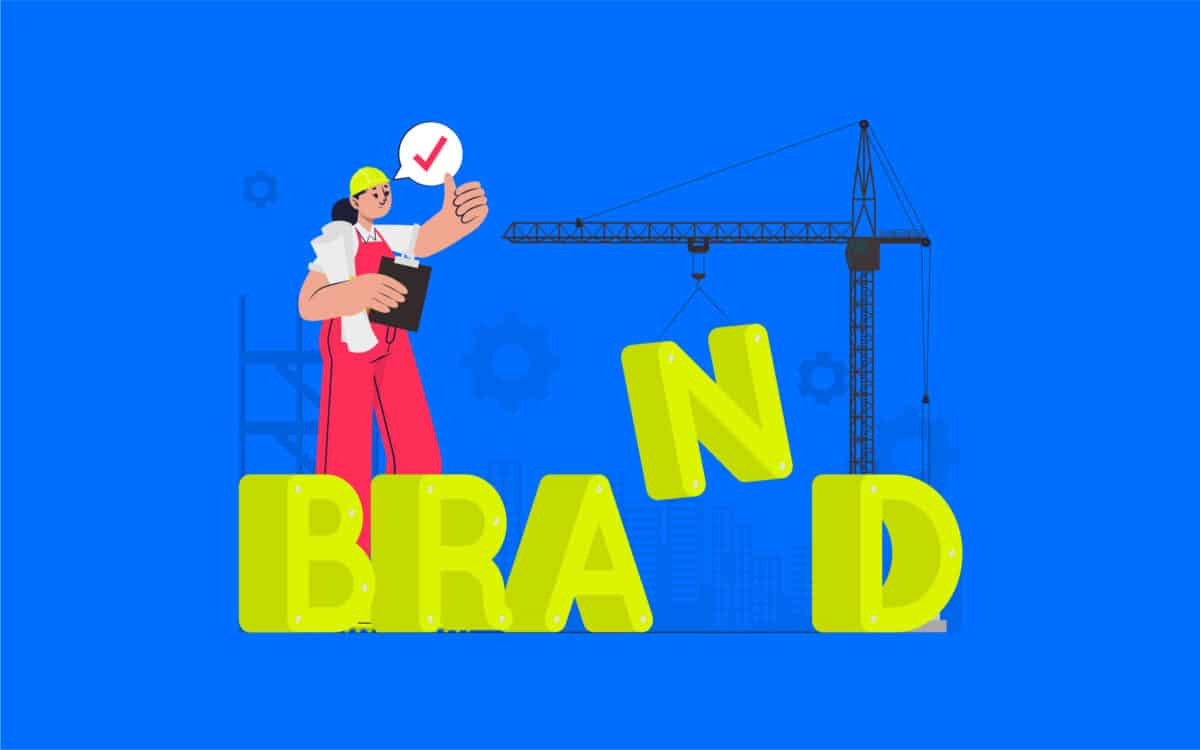 Why is branding important in insurance?
Before we cover how to brand an insurance agency, it's worth looking at why branding is important in this sector.
Unfortunately, insurance agencies don't have the best reputation. Most consumers see insurance agencies as something they need but not necessarily like or trust. This means, more often than not, that insurance consumers don't have much loyalty to the brands they buy from.
In fact, countless customers switch agencies every year.
To address this problem, insurance agencies need a strategy that doesn't involve dropping their prices too low to make a profit. Branding is often the most effective solution.
Studies show that customers who feel a "connection" to a brand generally spend twice as much money as those who don't. Additionally, 81% of consumers say they need to be able to trust a company before they're willing to buy from them. Branding is crucial to developing trust.
Developing a successful and engaging brand is how insurance agencies:
Develop a strong identity
Branding gives consumers something to connect with beyond the insurance services being offered. It ensures customers can connect with a business, build relationships, and grow their loyalty to an organization.
Improve marketing campaigns
Branding supports marketing and advertising efforts by giving companies a clear image and tone of voice. It helps promotional materials to drive better recognition and conversions.
Attract and retain talent
Many insurance agencies rely on their employees to deliver exceptional service. A good brand gives team members a sense of pride and makes it easier for business leaders to attract new staff.
A good brand can also boost your chances of earning long-term customers. This is particularly important in the insurance sector, where client relationships are often long-lasting.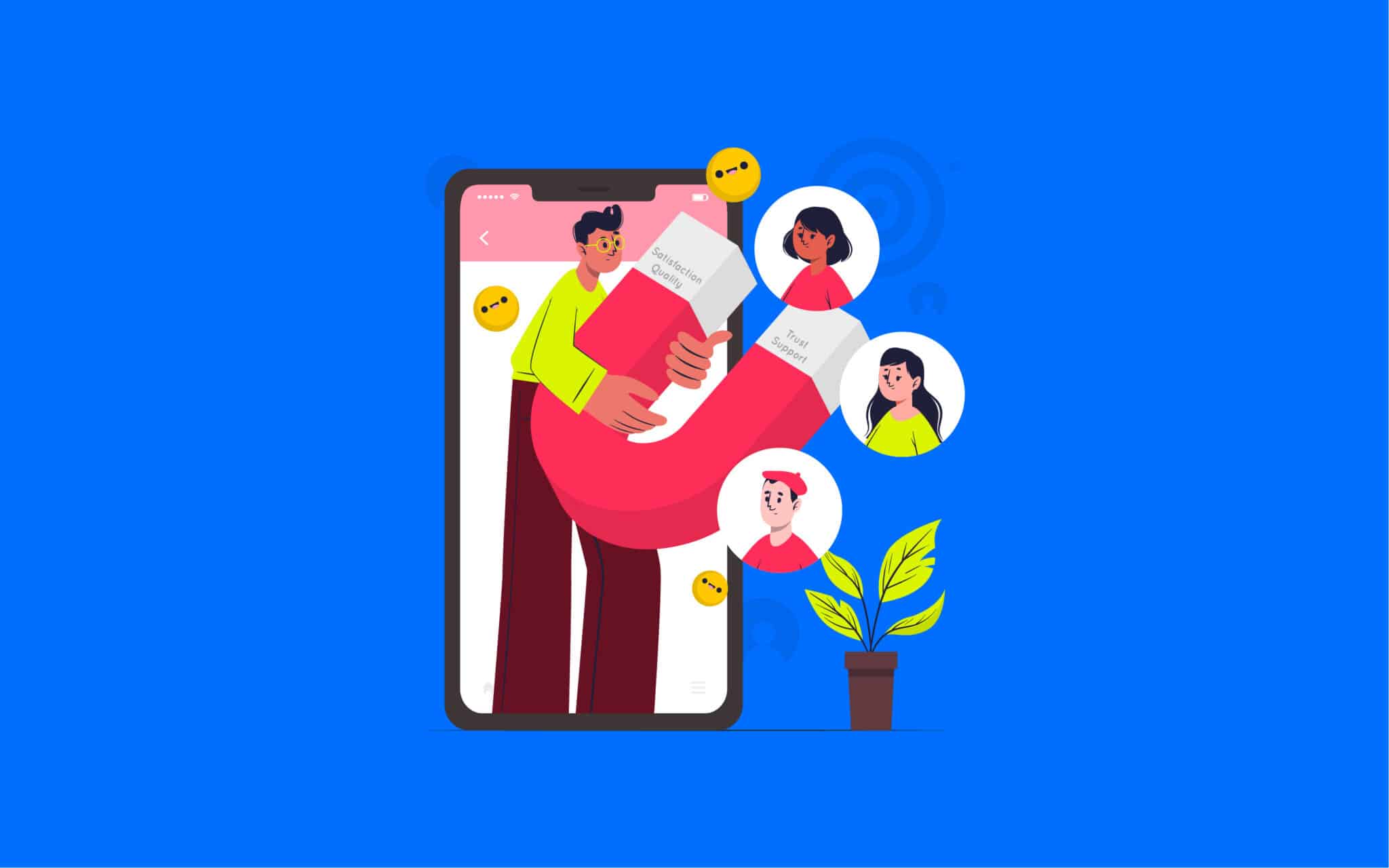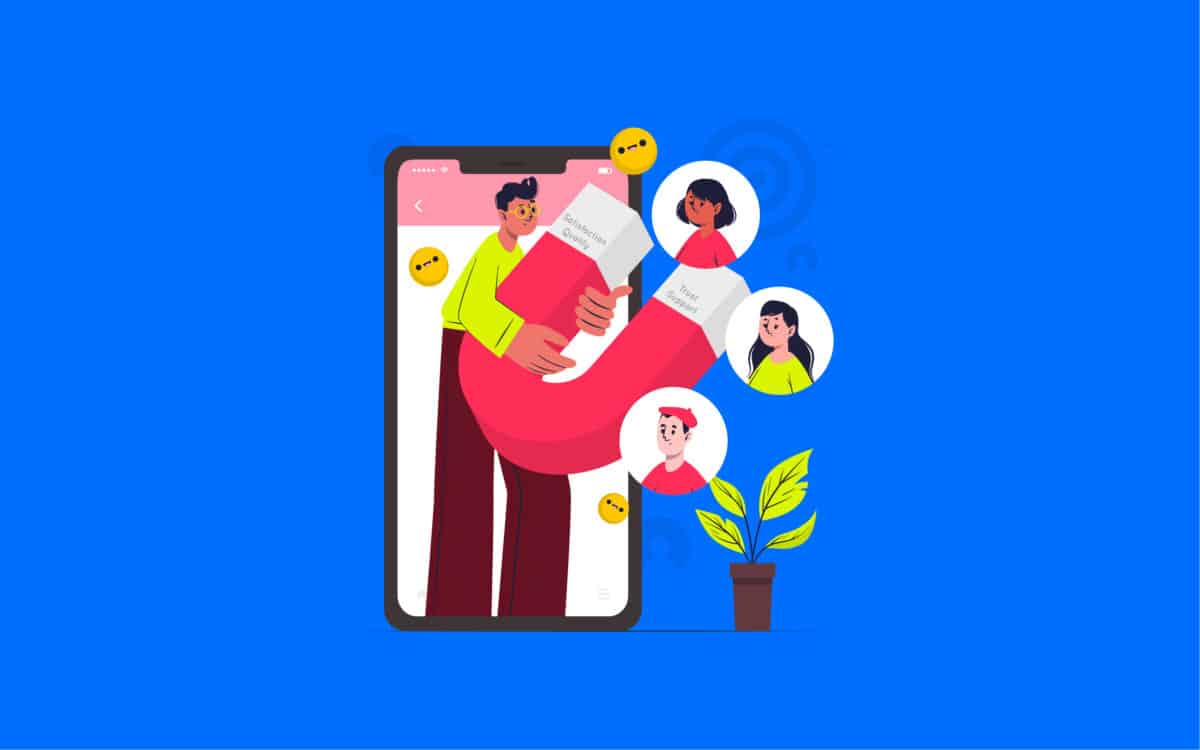 What makes a good brand in the insurance sector?
One of the reasons many companies struggle with insurance branding is that they don't fully understand what a "brand" is.
There's more to a brand than a specific logo or a memorable name. A brand needs to connect with a target audience capable of generating trust, commitment, and ongoing loyalty.
Although insurance companies have struggled with building effective brands, there are still many examples of amazing insurance branding strategies. Many of these companies set themselves apart from the crowd with a few core elements:
Strong values
When people look for insurance agencies to work with, they're searching for companies they can rely on to deliver exceptional support and protection. They want to work with a company that understands their expectations and shares their values.
As such, a strong set of brand values is crucial to effective insurance branding.
For example, State Farm connects with its customers because its values revolve around helping people "manage the risks of everyday life" and "realize their dreams."
Concrete promises
Insurance agencies need to be reliable and transparent to be reputable. It's not enough to simply promise customers the world. Business leaders must ensure they're delivering a brand promise they can live up to.
For example, Geico promises customers they can save up to 15% on their car insurance with just 15 minutes of their time. While this brand promise seems basic, it shows customers they can trust the organization to deliver the financial savings they need without much effort.
Emotional connections
Insurance is something we buy to protect ourselves from the unexpected. This makes it a highly emotional purchase for most of us. Insurance agencies can leverage this fact in their branding by looking for ways to strengthen their emotional connection with their audience.
For instance, you may notice that many insurance agencies, like Geico and Farmers, have their own spokespeople and mascots. This makes the companies feel more friendly, human, and accessible.
Consistency
Consistency is an important part of developing any strong brand, but it can be particularly crucial for companies in the insurance sector. When looking for insurance, companies want to see evidence they can rely on a company to deliver an ongoing level of service and support.
An inconsistent brand can reduce trust and lead to customer churn.
Presenting your brand consistently throughout your entire marketing and sales strategy will help it to appear more credible. This is why many companies rely heavily on brand guidelines and policies when developing an insurance brand.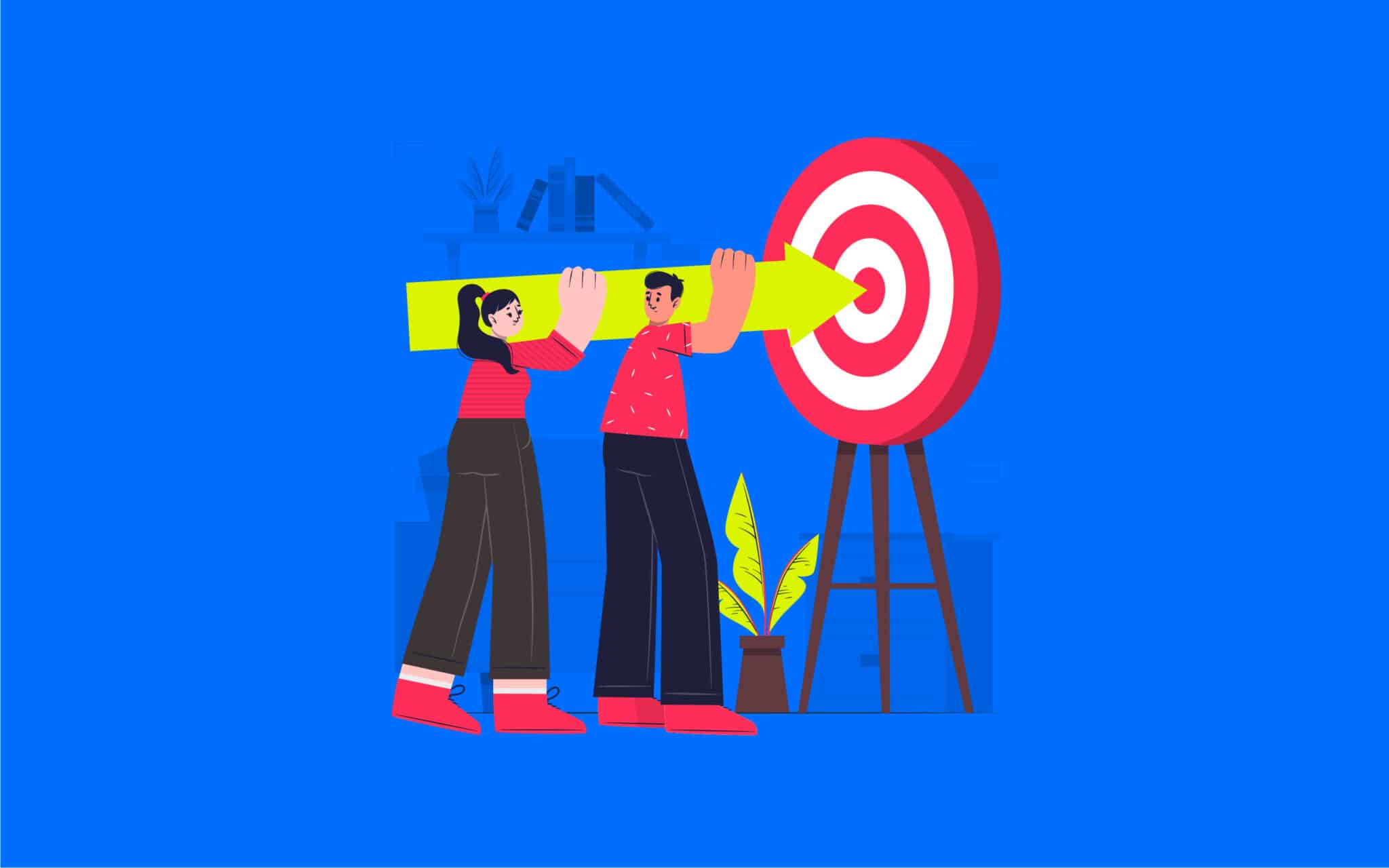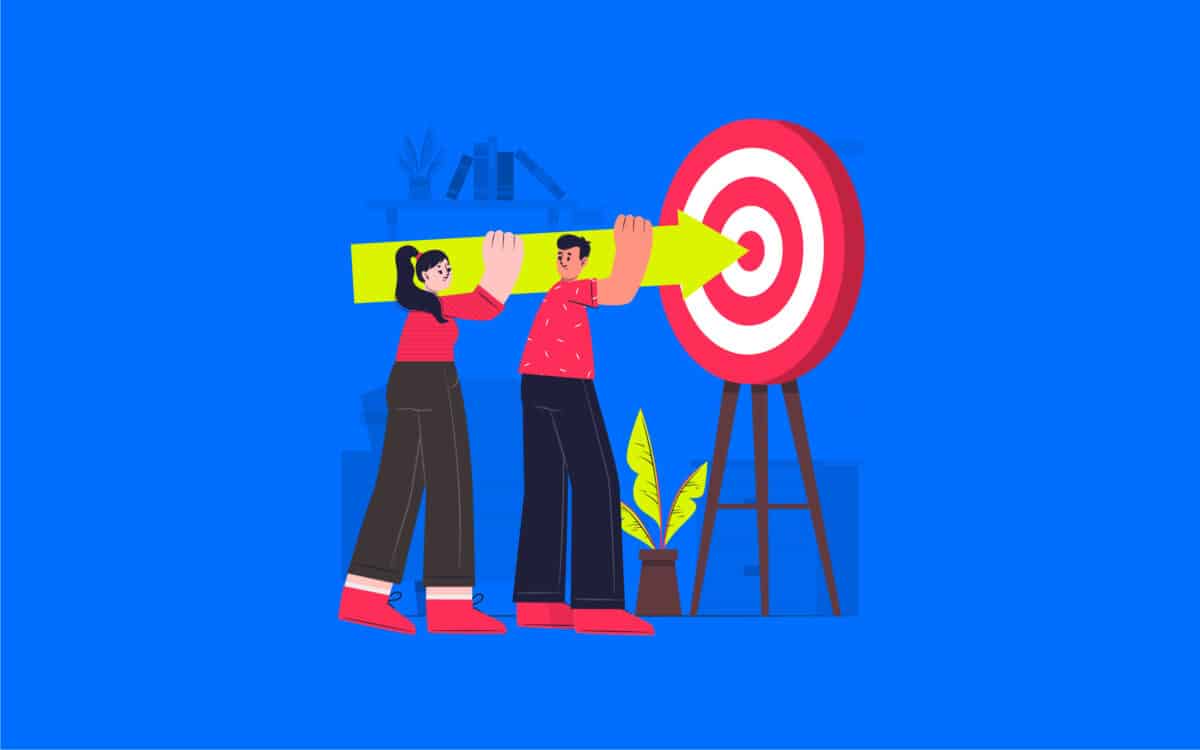 How to brand an insurance agency: Where to begin
Insurance branding is often a more complex process than most people realize. Not only do you need to design a phenomenal image for your company, but you also need to ensure your identity resonates with your target audience and differentiates you from your competitors.
So, where do you begin? Before designing anything or creating new marketing campaigns, you need to do the right research.
Step 1: Know your target audience
Any brand should be built around a deep understanding of the specific audience the company wants to reach. In the insurance sector, there are different segments you may choose to target, from companies to homeowners, families, and car owners.
Define exactly who your target audience is going to be from day one, ensuring you choose a niche that's small enough to be competitive but large enough to be profitable. Ideally, you'll want to create some user personas at this stage.
These documents cover all the core characteristics of the customers you want to connect with. Outline their age, gender, location, behavioral qualities, and other characteristics.
Step 2: Examine the competition
Once you know who your ideal customer is going to be, it's time to look at the competitors in your industry. Specifically, you should focus on other insurance agencies who want to reach a similar audience.
Examining your competition should provide insights into what you need to do to make yourself seem more compelling to your customers.
Ask yourself what your competitors offer that you don't and what sort of unique services and solutions you can provide. You can use resources like Google to find other companies in your niche, check out who customers are talking about on social media, and even read reviews.
Step 3: Create your mission statement
To connect with customers emotionally, you need a mission statement that connects with their values and expectations. Unfortunately, many companies overlook the importance of a good mission statement when investing in insurance branding.
Ask yourself why you created your company in the first place (aside from to make money). What do you want to specifically do for your customers? Which pain points are you hoping to address?
Do you want to make insurance simpler and less stressful for customers? Are you trying to offer protection to those who need it most?
Step 4: Define your USP
Following on from your customer and competitor analysis and the creation of your mission statement, you should be in a good position to determine specifically what makes your business unique.
Your unique selling proposition is what differentiates your insurance agency from other competitors in the market. It should directly address a specific need of your target audience.
For example, if you specialize in offering liability insurance with comprehensive companies, your USP could focus on helping businesses reduce their risk exposure. If you sell a range of policies, you could make your USP about helping customers find the right support or protection.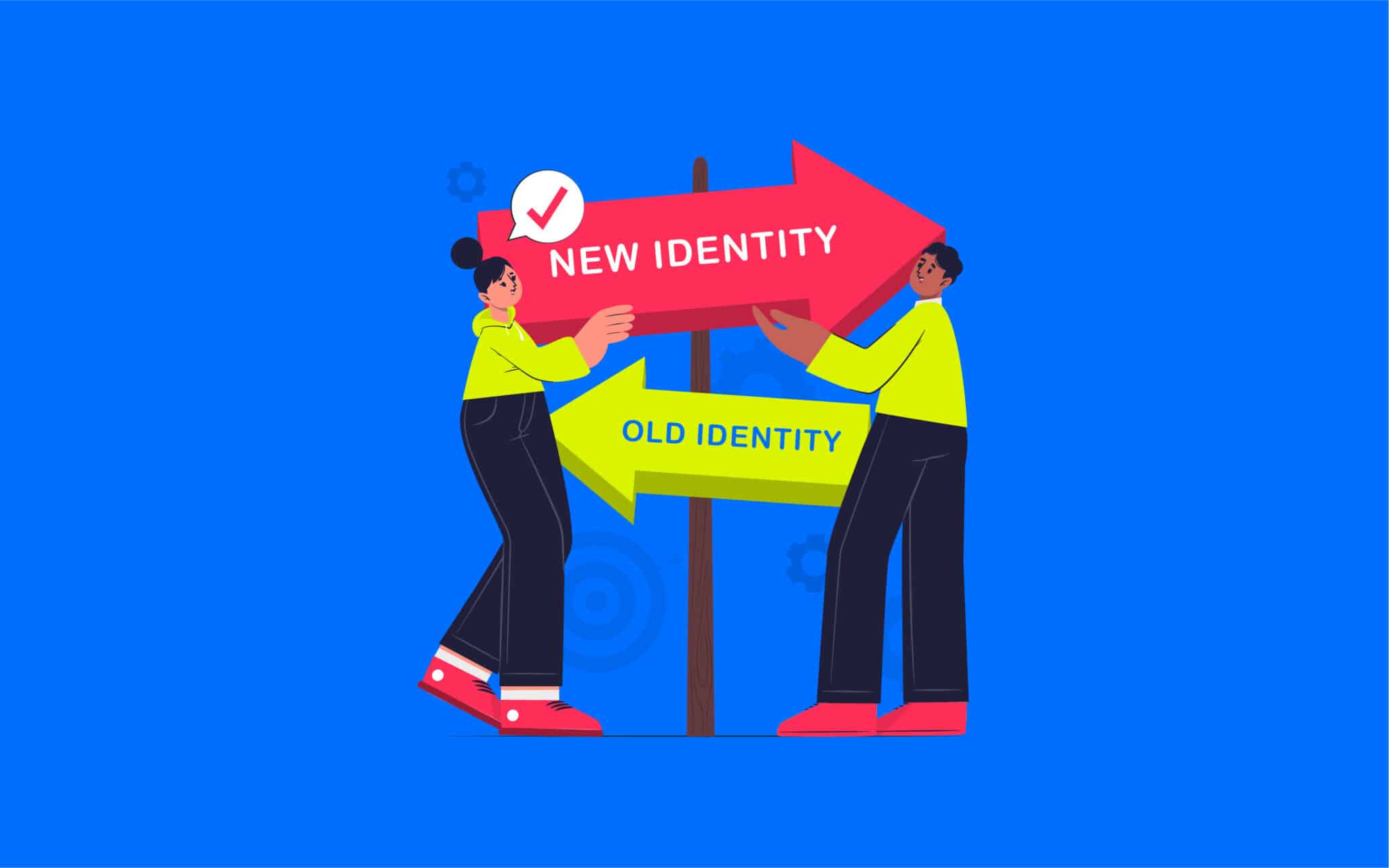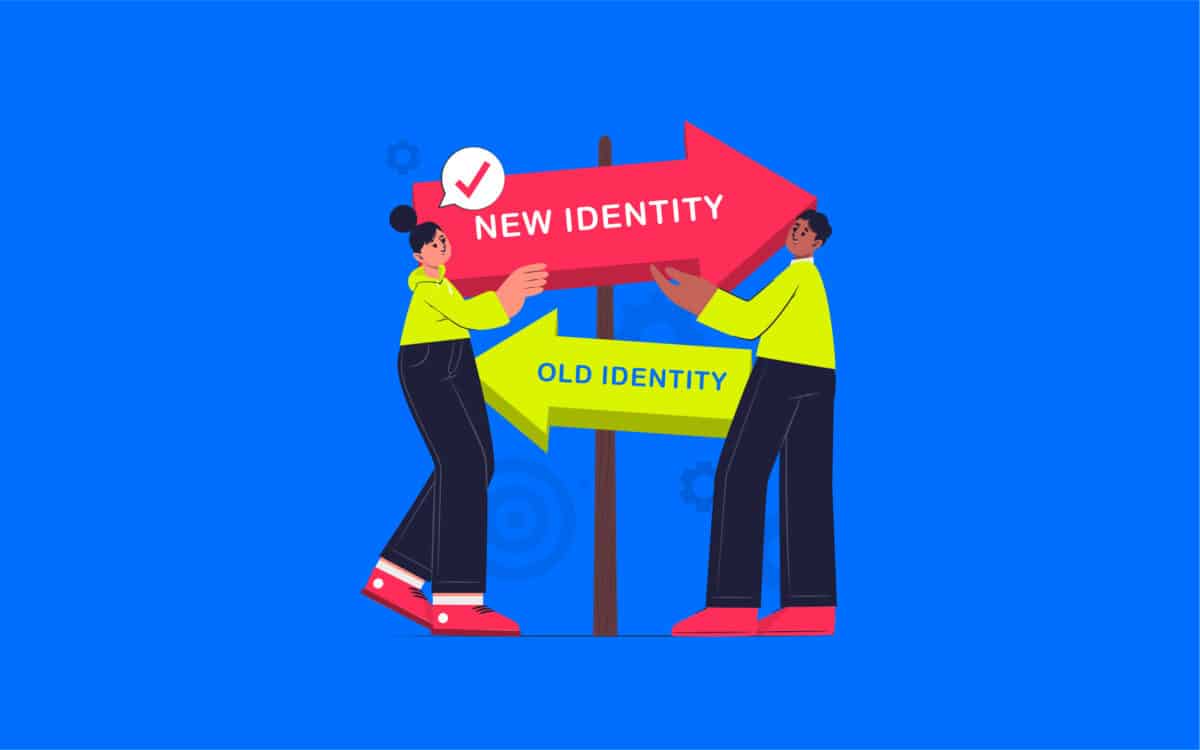 How to brand an insurance company: The personality
Once you've gathered all the correct research to guide your insurance branding strategy, you can begin to work on bringing your new identity to life. For most entrepreneurs, defining a clear brand image is the first step in doing this.
However, it's often much easier to define your personality, tone of voice, and your brand's core "spirit" first.
A good way to begin is by picking the right name for your insurance agency. Your name doesn't just separate you from other competing brands and give consumers a way to identify you. It also tells your client something about your organization and what it stands for.
A good brand name provides useful insights into everything from your mission statement to your core values and promise. Look at Allianz, for example; their name is all about community, connectivity, and trust, thanks to the connection to the word "alliance."
There are a few ways to go about naming your business. You could consider using a made-up word or name your organization after its founder. Alternatively, you might experiment with compound words and phrases.
Whatever you do, make sure your name is memorable, unique, and straight to the point. Long and complex names can often deter consumers.
Once you have a name in mind and you've ensured it's available by checking for existing trademarks, you can increase its benefits by adding a slogan. While a slogan isn't necessary for every business, it can provide your customers with a little more information to work with.
Your slogan should convey your promise to your target audience and tell them exactly what kind of pain points you will address. It should be the first introduction to your company's tone of voice and personality too.
Try to avoid anything too long or confusing for an initial slogan, and remember you can update your strapline in the future if necessary.
Finally, with your name and slogan in mind, consider what your tone of voice is going to sound like. This essentially identifies the language you will use in your branding and marketing assets to connect with your audience.
Most insurance companies build their tone of voice around concepts like authority and reliability. However, it can be helpful to opt for something that feels friendly and familiar too.
Insurance can be a worrying concept for some customers, so friendly jargon can make it more likely your customers will want to work with you.
Ask yourself how you want your customers to identify your brand based on what you share in your marketing campaigns and ads. Once you have your tone of voice, maintain it across all of your customer communications.
This means every social media post, email, and announcement should sound the same.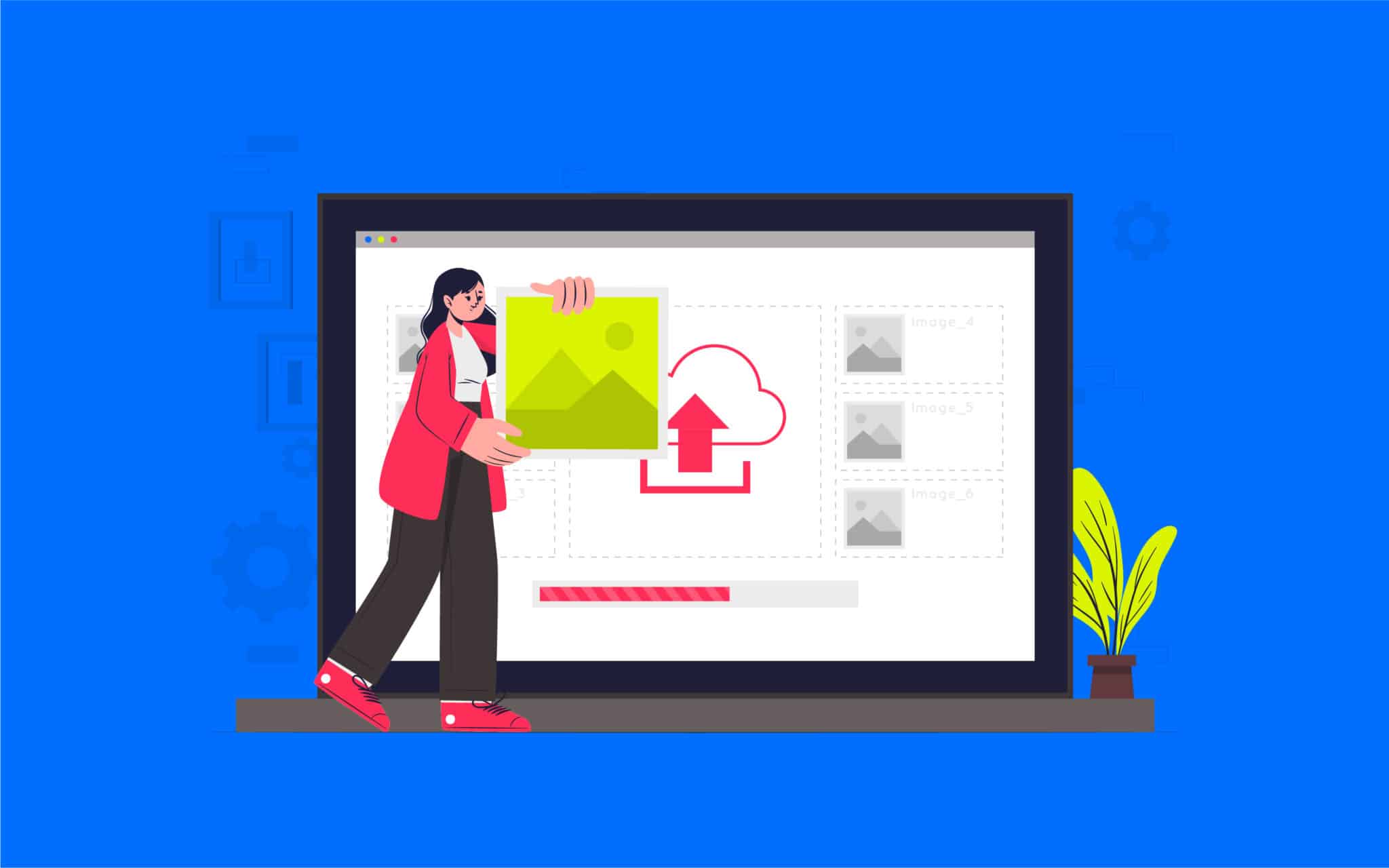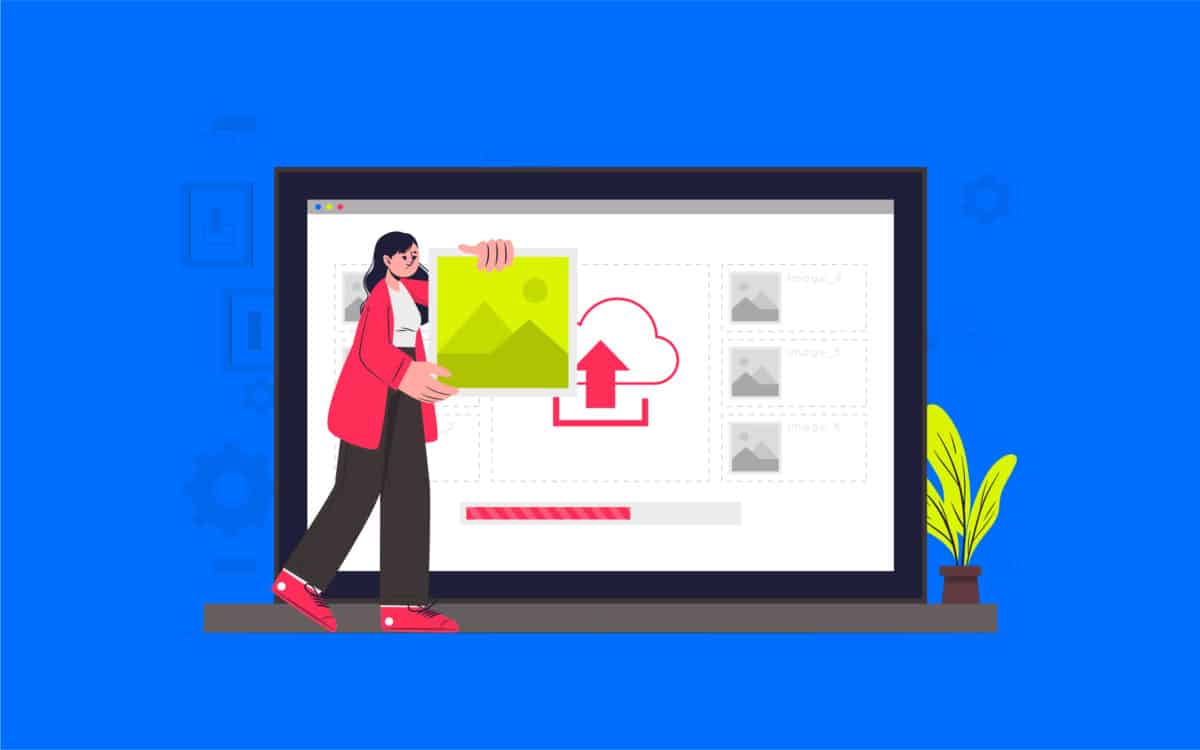 Branding an insurance company: The image
With your personality and tone of voice to guide you, it should be much easier to begin working on your brand image. Alongside your name and strapline, your image will be one of the core tools your customers use to identify you and differentiate your brand from the competition.
When working on brand image, most companies start with two things: a logo and color palette.
Assessing your competitor's insurance branding strategies should help here, as it will give you an insight into what kind of shades and shapes consumers tend to trust. When figuring out how to brand an insurance agency visually, it's also worth thinking about color psychology.
It's common to see colors like blue for reliability, green for wealth, and red for passion in insurance. Outside of your color palette and logo, there are a few additional visual elements you may need to think about when building your brand:
Imagery
Photos and illustrations are common in marketing, particularly for insurance agencies. Ask yourself what kind of vibe you want to create with your images.
Are you looking at friendly illustrations or sophisticated photographs? How do you want your images to be presented both online and offline?
Online presence
Your online presence includes all the components that contribute to your identity when customers search for your business online. Your website, social media pages, and even your presence on directory websites should all tell your clients something crucial about your company.
Make sure your image is consistent.
Typography
Similar to colors, typography choices can have an emotional impact on customers. While sans-serif fonts seem friendly and modern, serif typefaces are more likely to appear sophisticated and traditional.
Ask yourself what kind of personality you're trying to convey, and choose your typefaces accordingly.
Building a set of brand guidelines for your insurance branding strategy, which includes hex codes for your colors and other valuable insights, will be crucial here. They should help provide the agencies you work with and your employees with the tools they need to maintain consistency.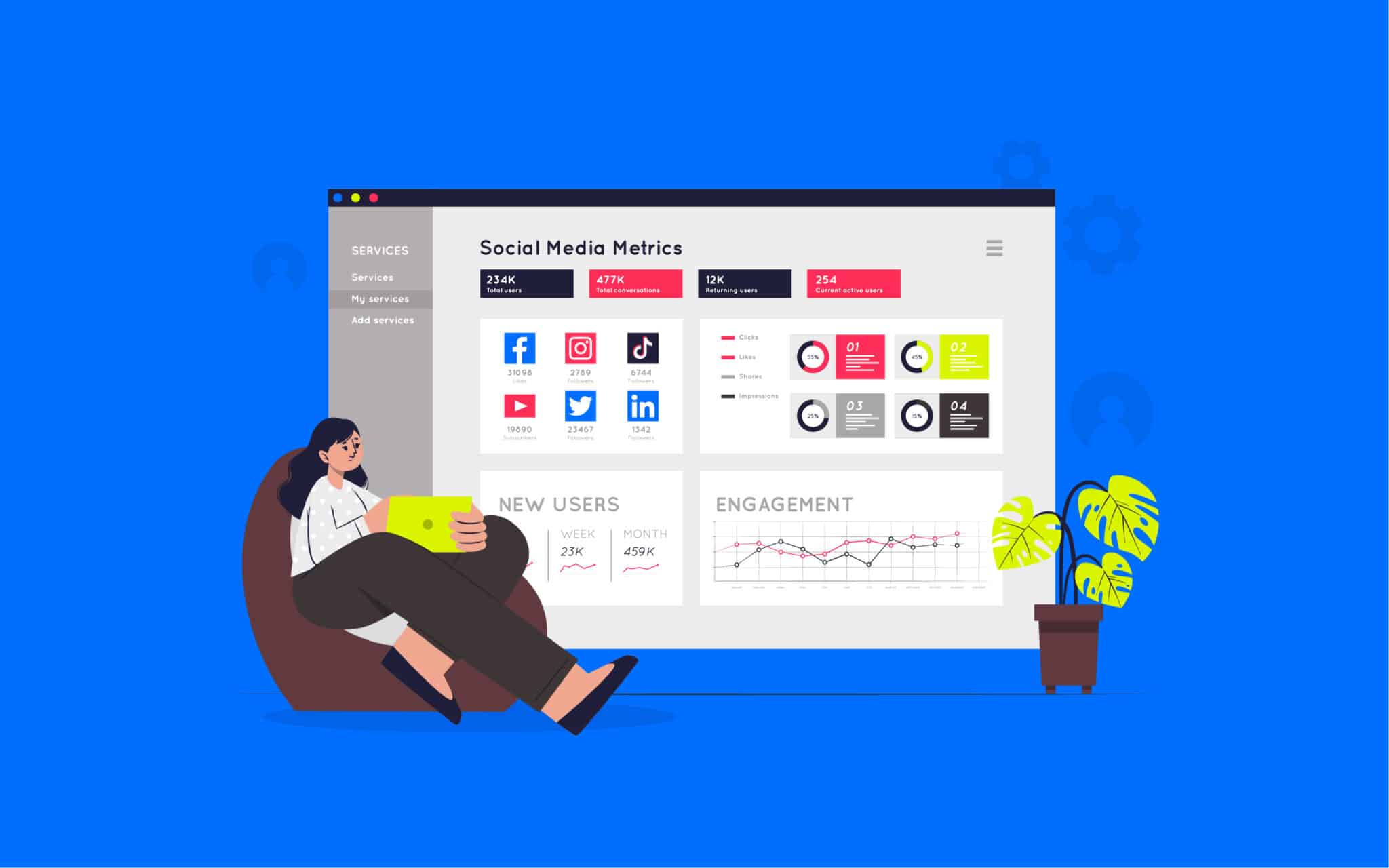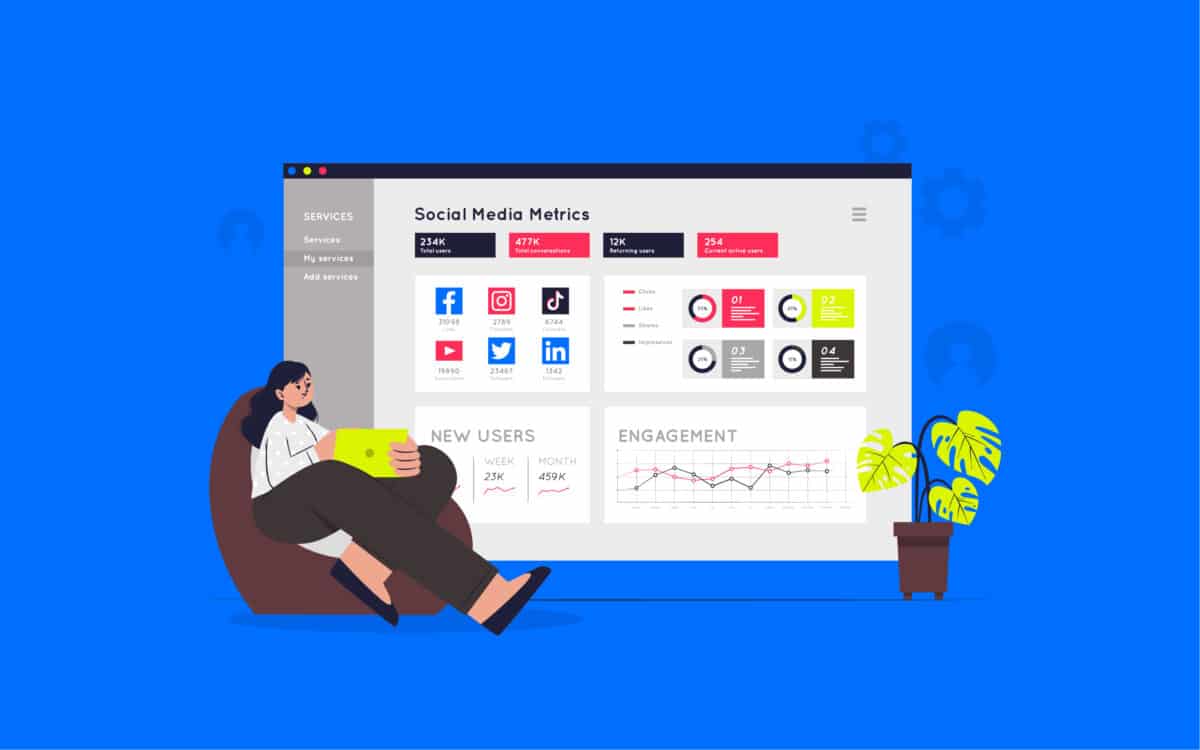 Putting your insurance agency branding to work
With the core elements of your insurance branding strategy laid out, it's time to put your brand to work. Learning how to brand an insurance agency means knowing how to showcase your brand effectively to your target audience.
Once you finish designing and creating your new brand assets, put them to work in the following places and make sure you preserve a consistent identity:
Your website
Your logo, color, and typography choices should all appear consistently throughout your website. While it's ok to experiment with different marketing strategies, remember that your customers will be expecting a specific experience when they arrive on your site.
Try to stick close to your brand guidelines. If you work with a professional to build your website, ensure they understand your brand guidelines in advance. You may also benefit from providing them with access to user personas.
Social media
Social media is where you develop your connections with your insurance agency clients.
Your profile photos, branded imagery, posts, and covert art, should reflect your brand. Maintain your brand voice throughout every post (promoted or otherwise), and pay attention to the feedback from your audience.
While giving your employees a chance to share content on social media can be a great way to make your insurance agency seem more trustworthy, it's crucial to ensure everyone follows the same posting strategies and uses the right tone of voice.
Offline assets
Insurance agencies typically have an office environment where they connect with customers face-to-face. If you have an offline presence, then it's important to ensure your brand is still consistent here.
Look at everything from your signage to your office décor and even the uniforms you give your customers.
If you're investing in offline advertising, like posters, and radio advertisements, ensure your branding stands out in these environments too.
Customer service
Your customer service strategy is an excellent way to showcase your brand's values and highlight your commitment to your customers.
Always invest heavily in delivering an excellent customer experience to every client. This should help to improve your chances of long-term memberships and subscriptions.
Ask yourself how you can use your customer service strategy to deliver on your promise to your customers. If you've committed to making it easier to choose an insurance policy, how will you deliver guidance to each client?
Advertising
All forms of advertising your business uses should be relevant to the insurance branding strategy you've created. This means using consistent colors, words, and even images in your advertising.
Make sure any ad agencies you work with have access to your branding guidelines and your user personas, so they can create campaigns accordingly.
It's also worth keeping a close eye on your marketing analytics and reports, so you can get an insight into how your customers perceive your brand. If your marketing methods aren't driving the right results, it may be necessary to update your guidelines.
Don't underestimate good insurance branding
Insurance branding can be complicated, particularly if you're new to building a business identity. Insurance agencies frequently struggle with a somewhat poor reputation, which is why it's so important to ensure you're connecting emotionally with your target audience.
Learning how to brand an insurance agency effectively, with the right research, tone of voice, and image should boost your chances of acquiring long-term customers.
Remember, if all else fails and you're struggling to make the right impact on your customers, the best option could be to seek extra help. Branding and marketing agencies can help you to develop the guidelines you need to effectively convert your ideal clients.
Fabrik: A branding agency for our times.

We've built our reputation, building brands for other people.
Do you need to bring a new brand to life or breathe new life into an existing one? If so, let's start a conversation
Now read these:
—How to start and grow an insurance agency
—Brilliant insurance marketing strategies
—Ultimate list of insurance company logos
—Your guide to naming an insurance company