The most famous jewelry brand logos and names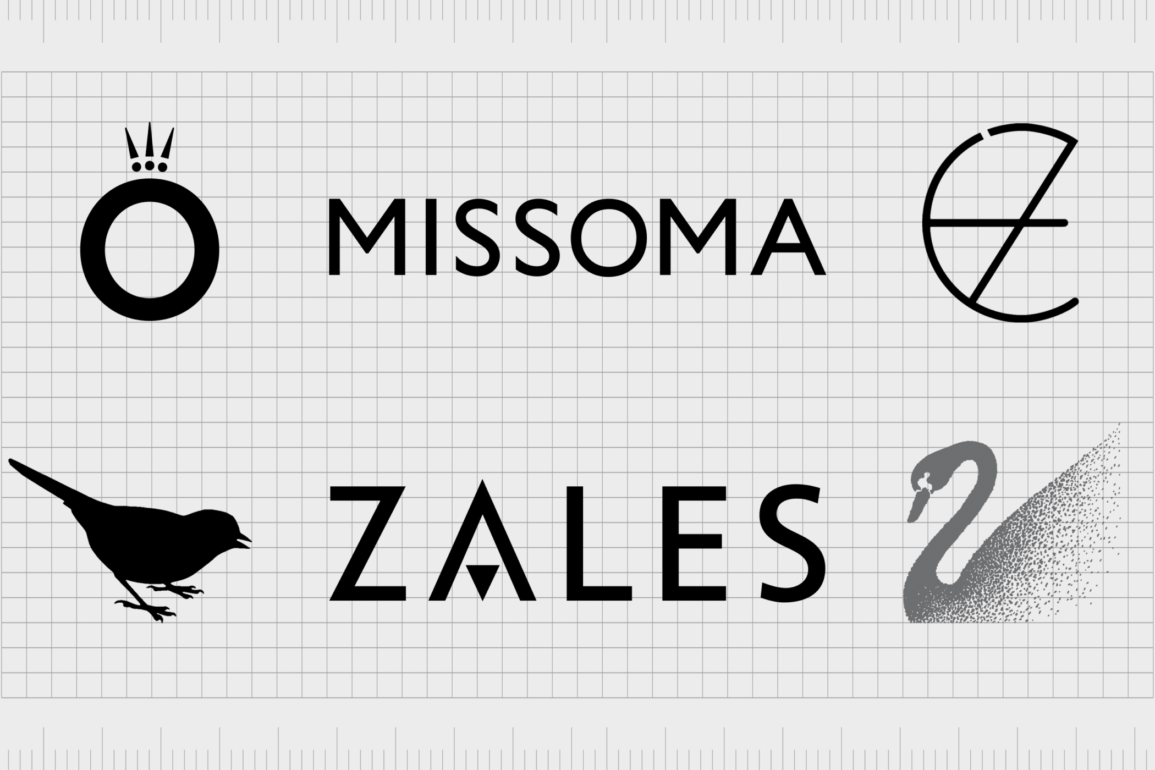 Designed to exude beauty and class, Jewelry brand logos can be just as dazzling as the products these companies create. Around the world, there are countless examples of famous jewelry logos with a place in the hearts of sparkle fans, from Tiffany & Co to Chanel.
Many of the most famous jewelry brand logos have various elements in common, from a focus on sophisticated wordmarks, to the use of black and white coloring. However, it's fair to say each company has its own unique appeal.
Today, we're going to be taking a closer look at some of the better-known jewelry logos and names from around the world, focusing on their unique approach to branding.
In the list below, you'll learn find plenty of inspiration in the form of jewelry designer logos, ranging from high-end brands to more affordable fashion jewelry.
Jewelry company logos: Luxury jewelry brand logos
Perhaps the most recognizable jewelry company logos of all are those belonging to high-end companies. Many of these iconic emblems have evolved with companies over a number of decades, helping them to differentiate themselves from other major players in the accessories landscape.
The following high-end jewelry brand logos belong to companies primarily known for selling expensive products, often made with sought-after materials like diamond, platinum and gold.
Martin Katz
Taking a slightly different approach to jewelry logo design, the Martin Katz logo stands out with a unique color scheme, and an eye-catching typography choice. The jewelry brand, hailing from California (Beverley Hills) certainly has a sense of Hollywood glamour.
This logo features a white wordmark on a deep blue background, highlighting the elegance and sophistication of the company. The most eye-catching element of the logo has to be the swooping "R", which conveys the creativity of Martin Katz.
Fashion jewelry brand logos
While opinions differ when it comes to determining which jewelry brand logos fit into "fashion" or "high end" categories, some options are slightly less expensive, and don't have the same heritage as some of the companies mentioned above.
Here are some jewelry logos and names more likely to be associated with the fashion industry…
Exploring jewelry brand symbols today
There are plenty of examples of jewelry brand logos on the market today, from a range of different kinds of company. The closer we look at these jewelry brand symbols, the more we begin to see patterns emerge in their design choices.
For instance, high-end jewelry brand logos are more likely to feature serif font wordmarks intended to represent their heritage and authority. Alternatively, more contemporary fashion jewelry brand logos are usually set in sans-serif typefaces.
The colors black and white are common throughout the entire industry, as is a focus on simple symbols and images, intended to convey a timeless sense of appeal. Hopefully, this insight into the top jewelry company logos has given you some inspiration for your own upcoming designs.
As always, you can find additional insights into more incredible emblems and symbols on Logofile.
Fabrik: A branding agency for our times.