Remember that adage: "Fake it until you make it?" Well, forget it. It no longer applies.
In today's highly-connected digital environment, your business simply can't "make it", without brand authenticity. While fake companies generate anger and distaste, honest organisations inspire and prosper.
To some extent, it's hard to think of marketing as an authentic process. Businesses in the past were willing to do whatever it took to make a sale, from exaggerating what their products could do to outright swearing that they were the best in the world. Yet, this age of savvy consumers has forced companies to reconsider what they say.
While brand honesty might not be a new concept, the need to use more authenticity in marketing is obvious wherever you look. From studies that show that 'social purpose' leads the way for purchasing decisions, to Facebook algorithm updates that allow customers to completely ignore branded posts.
The more virtual our worlds become, the more we crave a taste of something genuine. What people truly want today isn't just a great service or product – it's an experience that satisfies their soul. Consumers need experiences that are transparent, engaging, and authentic. If your company can't deliver, then you could risk a huge loss in sales.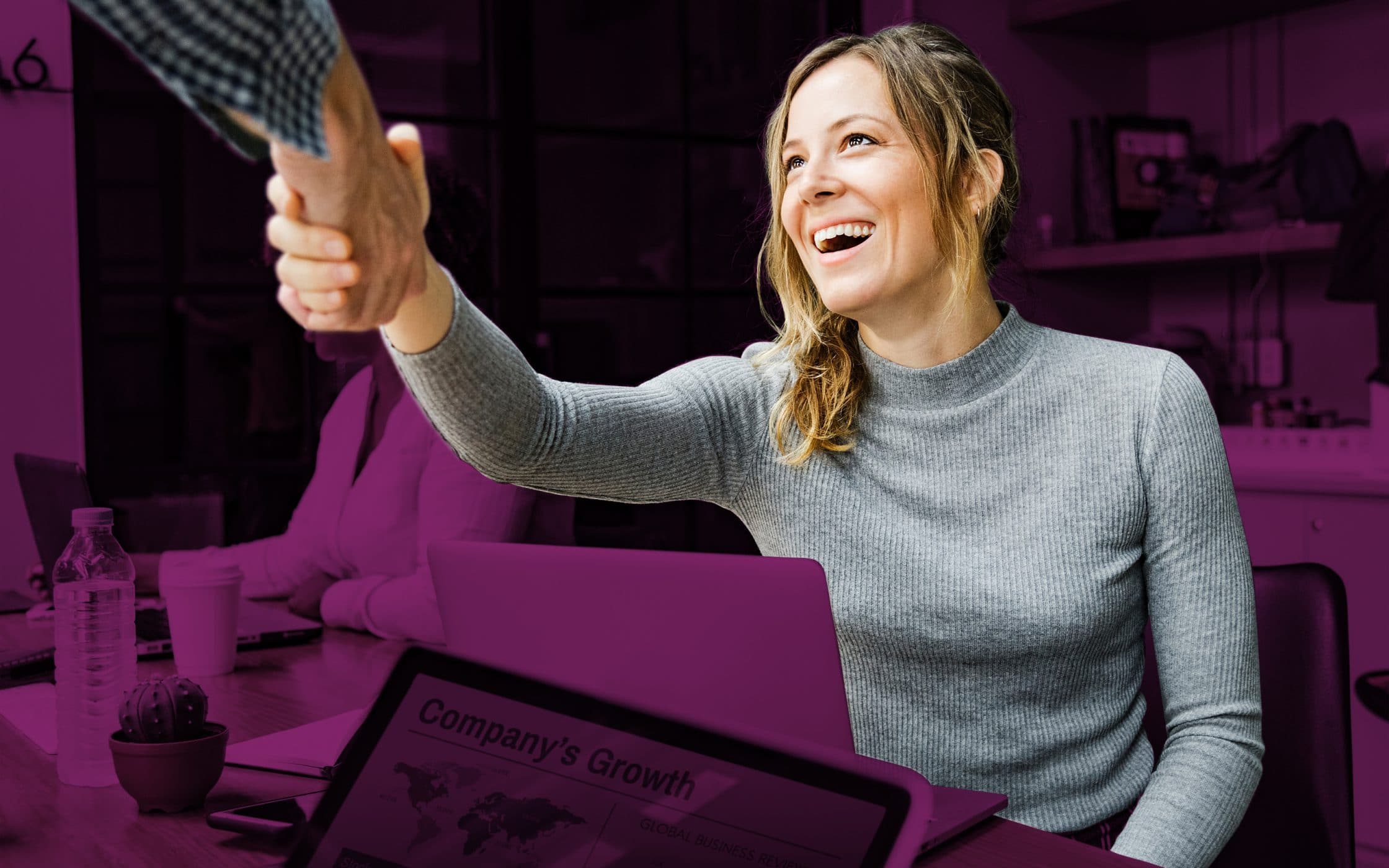 In brands we trust: What is brand authenticity?
Brand authenticity isn't a complex idea. It's simply a decision to be more honest in everything you do. As it becomes more impossible for companies to stay off the connected customer's social radar, the only way to preserve your reputation is to represent yourself as honestly as possible. While 'authenticity' is your opportunity to show your customers your vision and overarching values, 'transparency' is all about implementation.
For instance, you might show your brand authenticity as a skincare organisation by consistently telling customers that you're committed to animal-friendly processes, while your practices in transparency actively show consumers how you test your products.
The companies that combine transparency and brand honesty like Dove, and Airbnb, are the ones that benefit from ambassadors willing to do their marketing for them, while organisations like Uber and Pepsi that have kept their practices under wraps have struggled to gain a market share.
Put simply, authentic brands thrive because:
Brand authenticity breaks above the noise: In a world where digital marketing is more popular than ever, customers are using ad blockers, and anti-spam solutions to filter non-genuine messages. If you can be authentic in everything you do and say, then your customers will do your marketing for you through word-of-mouth, bypassing those potential roadblocks.
Brand authenticity makes stronger connections: Genuine messages and ideas resonate more powerfully with people. Because it's based on "real" important ideas, it helps to boost your emotional marketing efforts.
Brand authenticity differentiates: Finally, an authentic brand stands out from dozens of competitors who fail to let customers see behind the curtains. If you wear your company's heart on your sleeve, then you're easier to trust, and that generates long-term brand loyalty.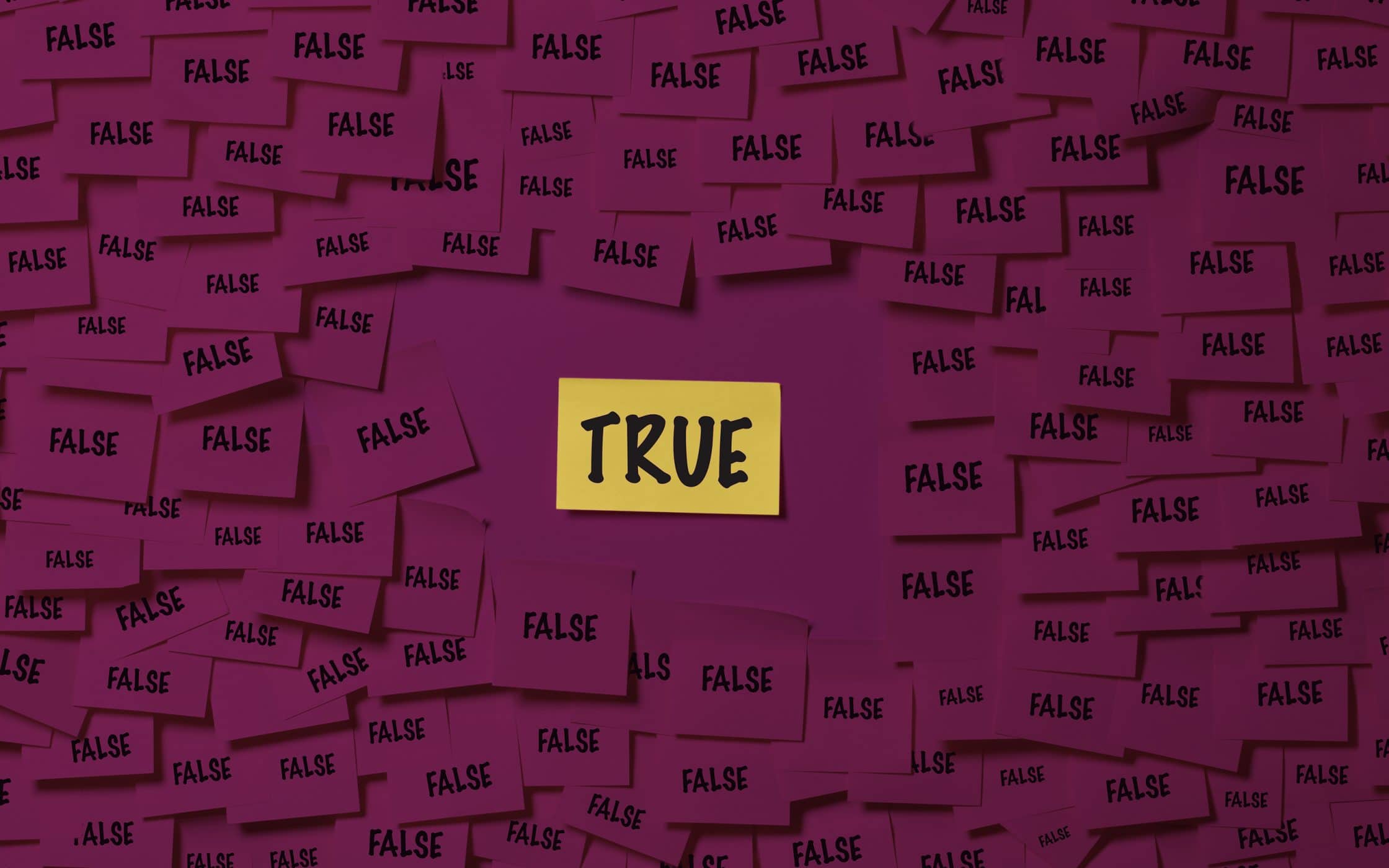 Designing a genuine brand: Tips for brand honesty
Building an effective authentic brand strategy can be difficult. When you want to leverage more transparency in your company, all you need to do is release a case study that shows what you've been doing to achieve your goals or post a behind-the-scenes video. However, creating an identity that's genuine and authentic is far more complex.
From a basic perspective, brand authenticity is all about showing your customers that you aren't above humility. It's about demonstrating your human side and putting genuine experiences at the heart of your vision. Authentic brands don't pretend to be perfect. They roll with the punches and actively tell their customers that they're working on improving themselves.
Here are just a few tips to help you on your path to better brand honesty.
Step 1: Be real
At the very head of your authentic brand strategy, you should write one crucial requirement: be real. It sounds simple enough at first, but it's amazing how many companies struggle to base their business in reality. Perhaps the easiest way to showcase your authentic side is to go back to the basics and discover the most important elements of your brand story:
Who are you?
What drives your company?
What's your purpose?
What do you stand for?
If you don't have a distinct brand promise to work with, then you'll need to start there, thinking about the goals and ethics that matter most to your target market. Being real means deciding what matters to your business and pushing those ideals into everything you do.
Step 2: Be consistent
Inconsistency is a huge problem in the modern marketplace and poison to your authentic brand strategy. Giving your customers mixed messages naturally leads to mistrust and suspicion because it's harder to tell which side of your face is the real one.
As marketing channels become more diverse, and companies embrace different strategies all the way from social media to content marketing, it's easy to lose track of your voice from time-to-time. However, even the slightest change in your personality could create a schizophrenic image that plagues your company and makes it harder to achieve authenticity in marketing.
To reduce your risk of mistakes, start by making a brand manifesto that you can use as a guideline whenever you're producing new materials for your company. You can also generate important details of your brand voice for employees to use when representing your brand.
Step 3: Show, don't tell
One of the most important lessons any brand (or aspiring writer) can learn, is that it's not what you say, but what you do, that matters. There's an old English saying, "All mouth and no trousers", that applies here. While you can hire the best marketers and PR teams to sing your praises until the cows come home, if you never deliver on your promises, you're not going to earn your customer's respect.
The empowered consumer is well-equipped to see through the banter you post on social media and the innovative marketing campaigns you publish online to the lack of substance beneath. As mentioned above, authenticity and transparency go hand in hand. If you can't back up your honest claims with honest actions, then your authentic brand strategy will never work.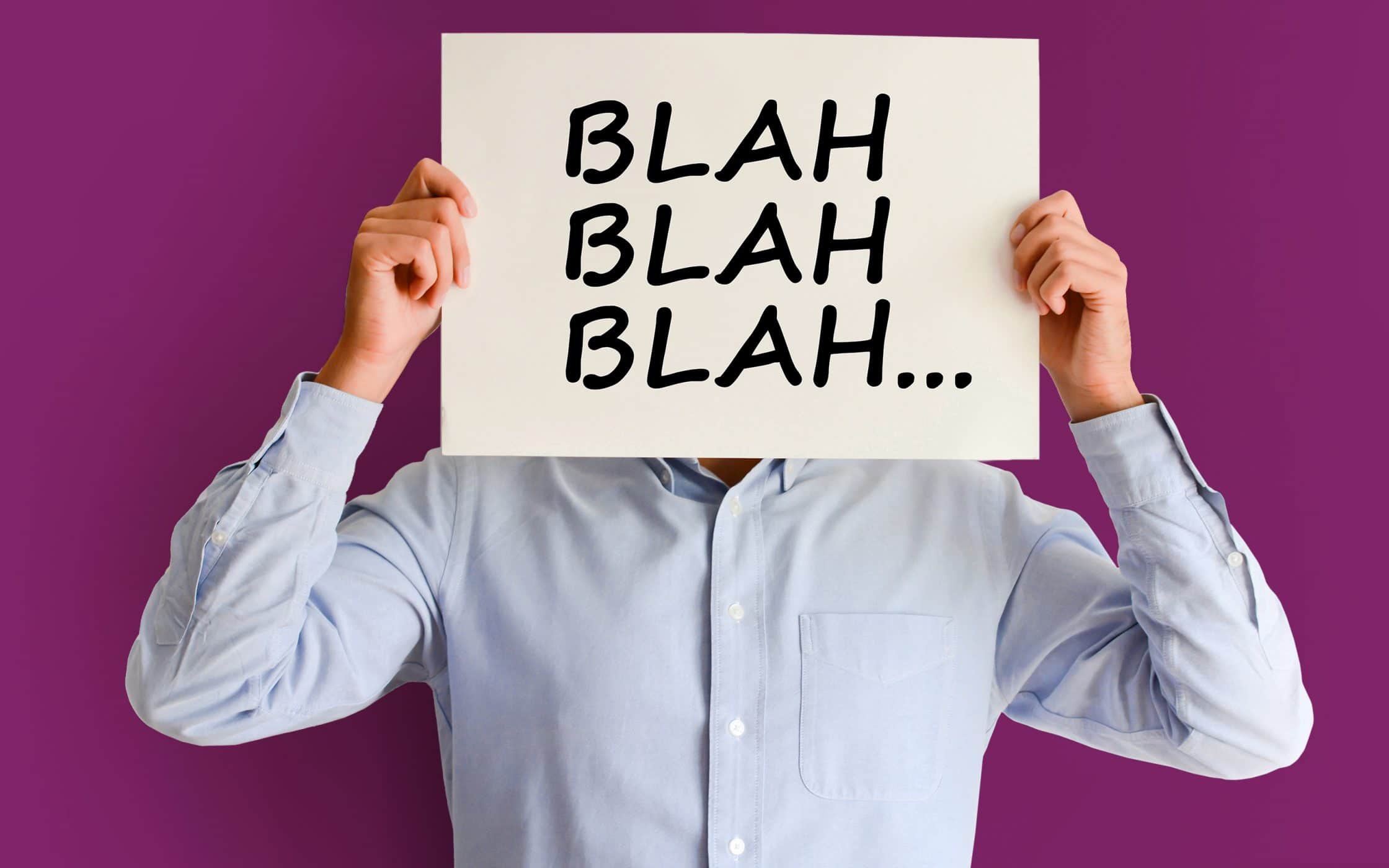 Text Step 4: Be part of the conversation
In the marketing world, we frequently define a 'brand' as the things that people say about you when you're not in the room. Strategies like social media marketing and content production are your way of taking part in that conversation. However, the key to success in brand authenticity is remembering that you're not just talking 'at' your customers, you're inviting them to discuss their thoughts and opinions with you.
The more responsive you are, and the more you listen to what your clients have to say, the more you'll be able to adapt your marketing strategies and change your voice to suit their needs. Additionally, if you respond to customer questions and concerns as honestly as possible, this contributes to your authentic brand strategy too.
Step 5: Hold yourself accountable
While it's tempting to build your online presence around the idea that your company can do no wrong, the truth is that no business is perfect. You know that your audience knows that, and there's no reason to try and convince them otherwise.
If you make a mistake, the best thing you can do is be professional and own up to it. Apologise before anyone else has the chance to rake your name through the mud or damage your reputation even further. For instance, a while ago, the Domino's Pizza CEO acknowledged that their reviews weren't great. In response, they decided to re-work their entire process from scratch and create a better company. The result was the doubling of their sales and profits.
Step 6: Highlight a great reputation
Finally, just because you're designing an authentic brand strategy to show your customers your honest side doesn't mean that you shouldn't focus their attention on the good things that people have to say about you. While you should never manipulate your reviews, highlighting a positive reputation can be a good way to make the most out of the benefits that brand authenticity can bring.
Testimonials taken from real, live people are powerful ways to show how honest and dedicated your company can be. Brand authenticity isn't just about owning up to the bad stuff but celebrating the good things too!
Sam Ovens, Consulting.com's owner, has been quite successful at this. He has amassed more than 3000 positive video testimonials from his actual students recommending his life-changing courses to their peers.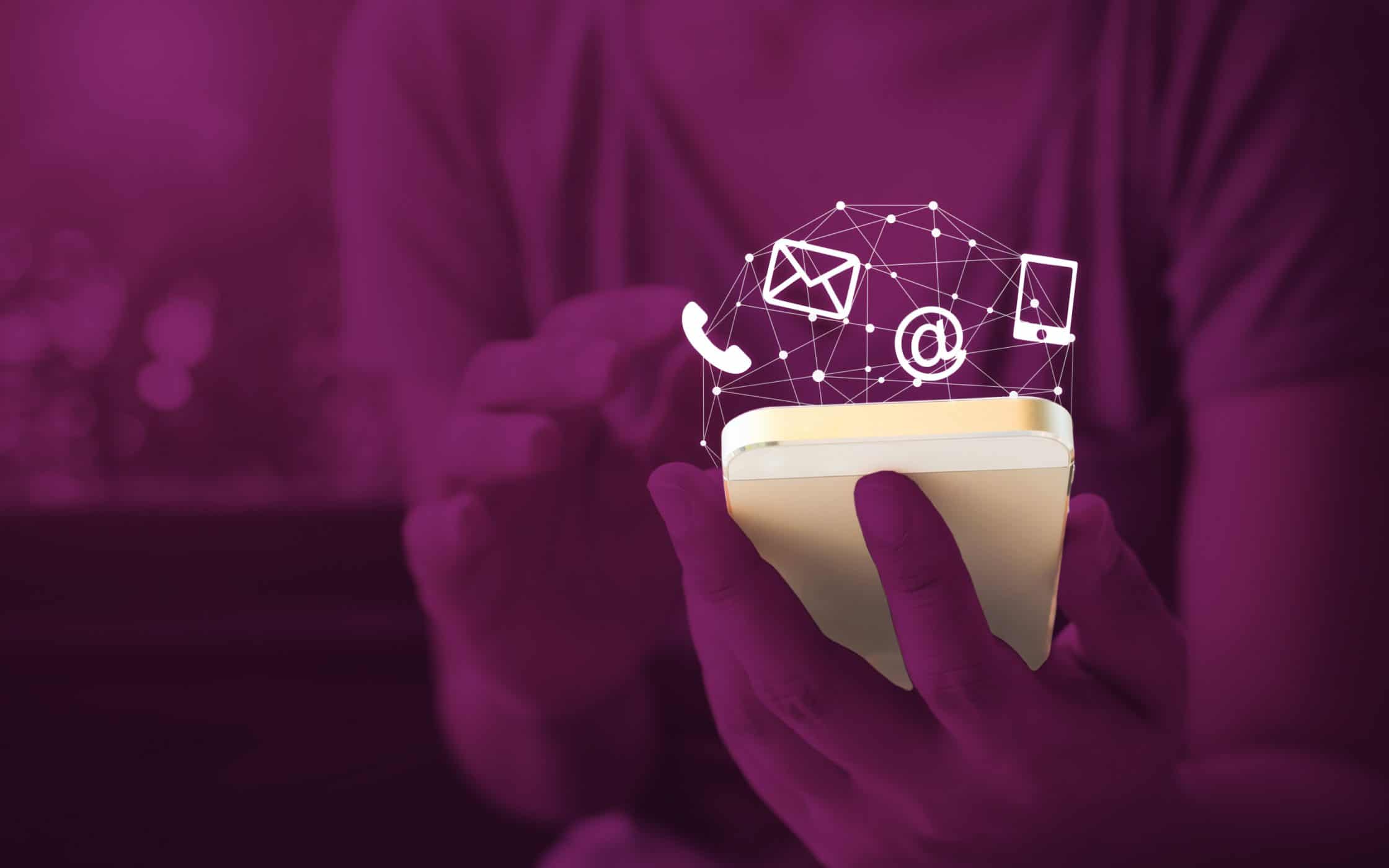 Authenticity in marketing: Honesty and social media
Perhaps the most crucial platform you can embrace for your authentic brand strategy has to be social media. Authenticity in marketing is part of what makes social channels so successful for companies in the first place. After all, if you're honest with your customers on social media, you have countless opportunities to generate real-time testimonials from people who genuinely understand your company.
Social media is the perfect platform on which to build your brand identity, and show your customers your unique personality. However, just like anything else in the digital marketing world, it's crucial to have a plan in place that allows you to consistently display brand honesty.
For instance:
1. Always use your authentic brand voice
If your business is a cottage bakery that sells mostly to mums, then you're going to have a very different voice to a truck dealership. Your tone is a huge factor in demonstrating authenticity in marketing because it adds a layer of depth to your image, logo, and brand name.
If you don't already have a voice in mind for your social media efforts, then you'll need to go back to the drawing board and think about how you can connect your company identity with the needs and preferences of your target audience. The key to success for most organisations is remembering to be friendly, and fun – after all, social media isn't quite as formal as other forms of marketing.
The tone on your blog and the one you use on your social media pages should be one and the same, otherwise, you risk that 'schizophrenic' look we talked about earlier.
2. Tell a story
Stories are becoming increasingly important in the marketing world as customers strive to learn what makes their favourite companies 'tick'. However, authentic brands don't create stories that centre around some omnipotent entity, they develop tales that showcase the human side of their company, demonstrating how they've overcome challenges to tackle the pain points that their audience members have.
Think about your story, including where you came from, where you want to go, and how you're going to get there. Keeping that narrative in mind as your business continues to grow will help to ensure that you always maintain your 'authentic' air.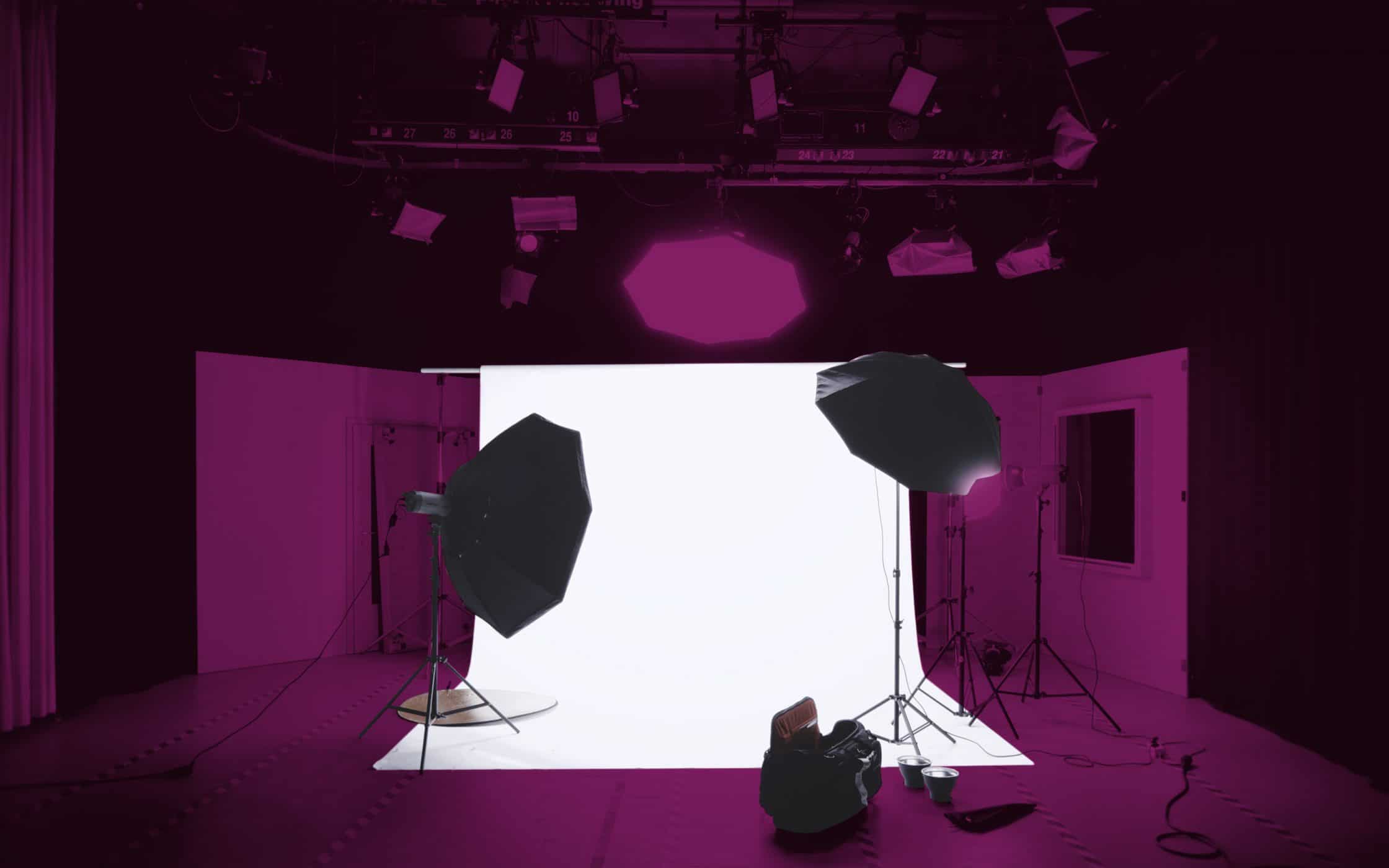 3. Share real photos
Terrible stock photos might be great for when you want to update your memes folder, but it's not a good strategy for aspiring companies who want to show brand authenticity. Posed, obviously fake and stilted stock photography will only damage your business the more you try to use it on everything from social media to website blog posts.
On social channels, your customers will generally forgive you if your candid shots aren't exactly professional quality, as long as they're clear and vivid. However, when it comes to genuine shots on your website and blog pages, you're better off choosing professional photography services.
4. Don't purchase followers or likes
This might be the most crucial piece of advice you'll need to follow when making decisions regarding your authentic brand strategy on social media. It's completely obvious when a business buys Twitter, Facebook, or Instagram likes, and it really doesn't help your brand.
Not only will buying fake followers make it more likely that you'll alienate real customers in the future, but it will also mean that it's harder for you to achieve organic results in the long-term too. If your company has a thousand followers on Instagram, for instance, then you should be getting quite a few likes on your posts. However, if you have thousands of followers and absolutely no engagement, this indicates that most of your following is fake.
5. Just be genuine
Finally, authentic brands don't spend all their time on social media trying to sell to their customers. Today's clients hate those kinds of interaction, and they can spot 'sales talk' from a mile away. That's why the majority of social media experts recommend following the 70/30, or 80/20 rule for content, where most of your posts are designed to offer value and entertainment to your customers, while only a small percentage are promotional.
Authenticity in marketing, particularly on social media, is about creating interesting content that adds a human voice to your company, rather than taking a sales-y or corporate approach to everything you do.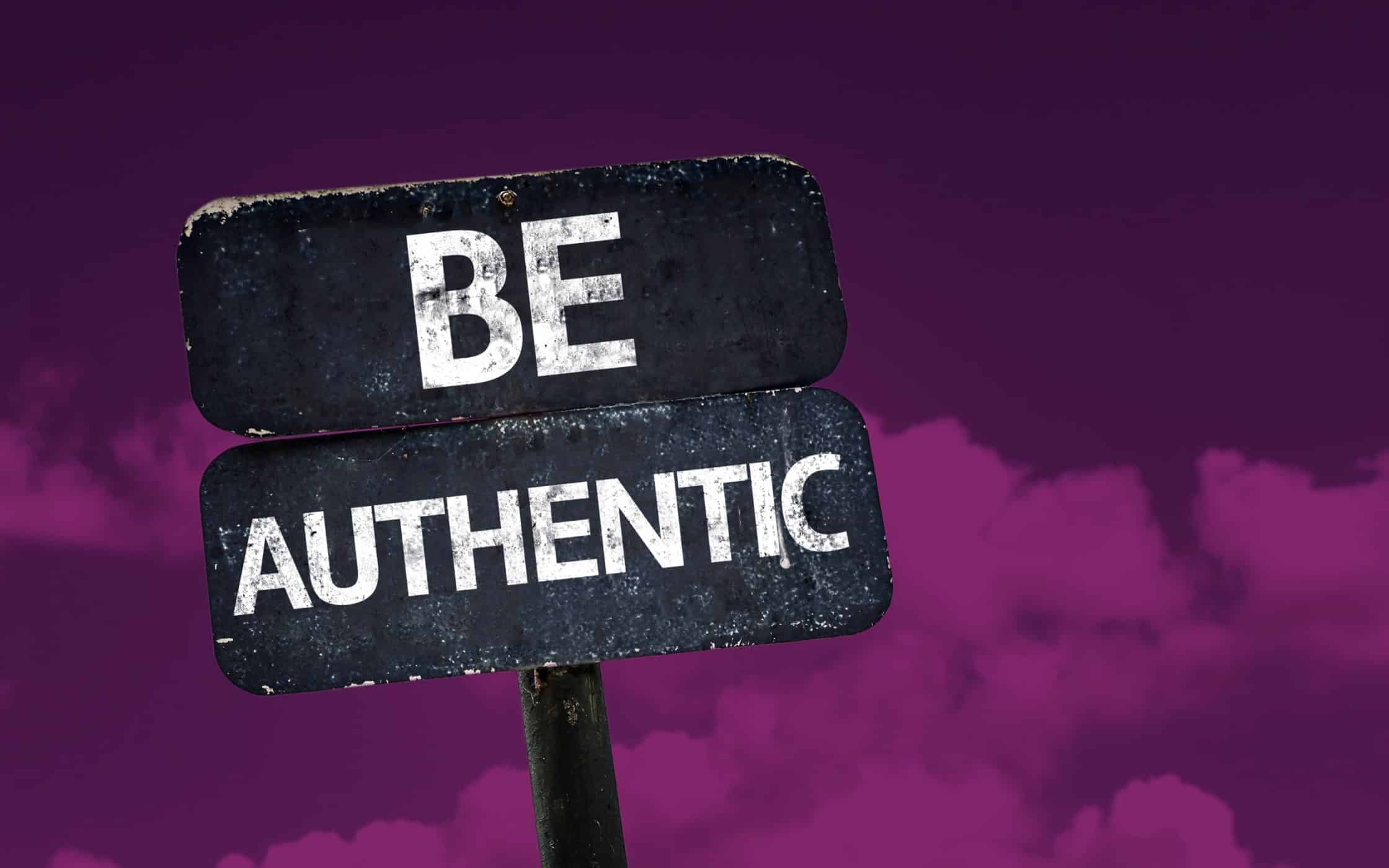 Brand authenticity examples: Companies we believe in
At the beginning of this article, you probably thought that being 'real' with your customers was a simple concept. Now, you might feel a little differently. Achieving brand authenticity isn't as easy as it looks. For authentic brands to thrive, they need to be perceived as respectful, reliable, and most of all genuine.
If you can get this technique right, then you're more likely to end up with customers that feel an affinity with your company. In fact, studies constantly show just how important brand honesty is to business success. To help inspire your new campaign, here are just a few brand authenticity examples from the experts.
1. Patagonia
From the very beginning, Patagonia built its mission statement around 'honesty'. The company pledges to create the best possible products on the market, without causing any unnecessary harm to the environment. Of course, as you know it's not enough to just say you'll do something. Authentic brands back up their claims with transparency, and that's exactly what Patagonia has done with:
Investments in renewable energy.
Chemical and environmental impact programmes that reduce the threat of their global supply chain.
A 'drive less' programme that encourages employees to car-pool when going to work.
The creation of durable products that use raw materials and protect the environment.
Donating 1% of their profits to grassroots environmental groups.
Promoting fair labour practices across the supply chain.
Patagonia has even launched a 'Worn Wear' programme which allows customers to sell and buy used garments to make sure that gear lasts for longer.
2. Dove
When it comes to brand authenticity examples it's hard not to give a shout-out to Dove. When the company began its campaign for 'Real Beauty' back in 2004, it showed its followers that it was more than just a basic soap company, but a business with a clear, and world-changing vision. The new mission statement for the organisation became "beauty should be a source of confidence."
Like many of the most successful brand authenticity examples out there, Dove developed a reputation for honesty with customers by aligning its marketing efforts with its mission statement. This allowed the brand to change public perception, and champion female empowerment.
The resources that Dove has put into changing the way the advertising industry considers beauty not only makes the brand more credible but also exemplifies how brand authenticity can change an entire industry. Today, Dove customers believe they're buying from a business that truly values them.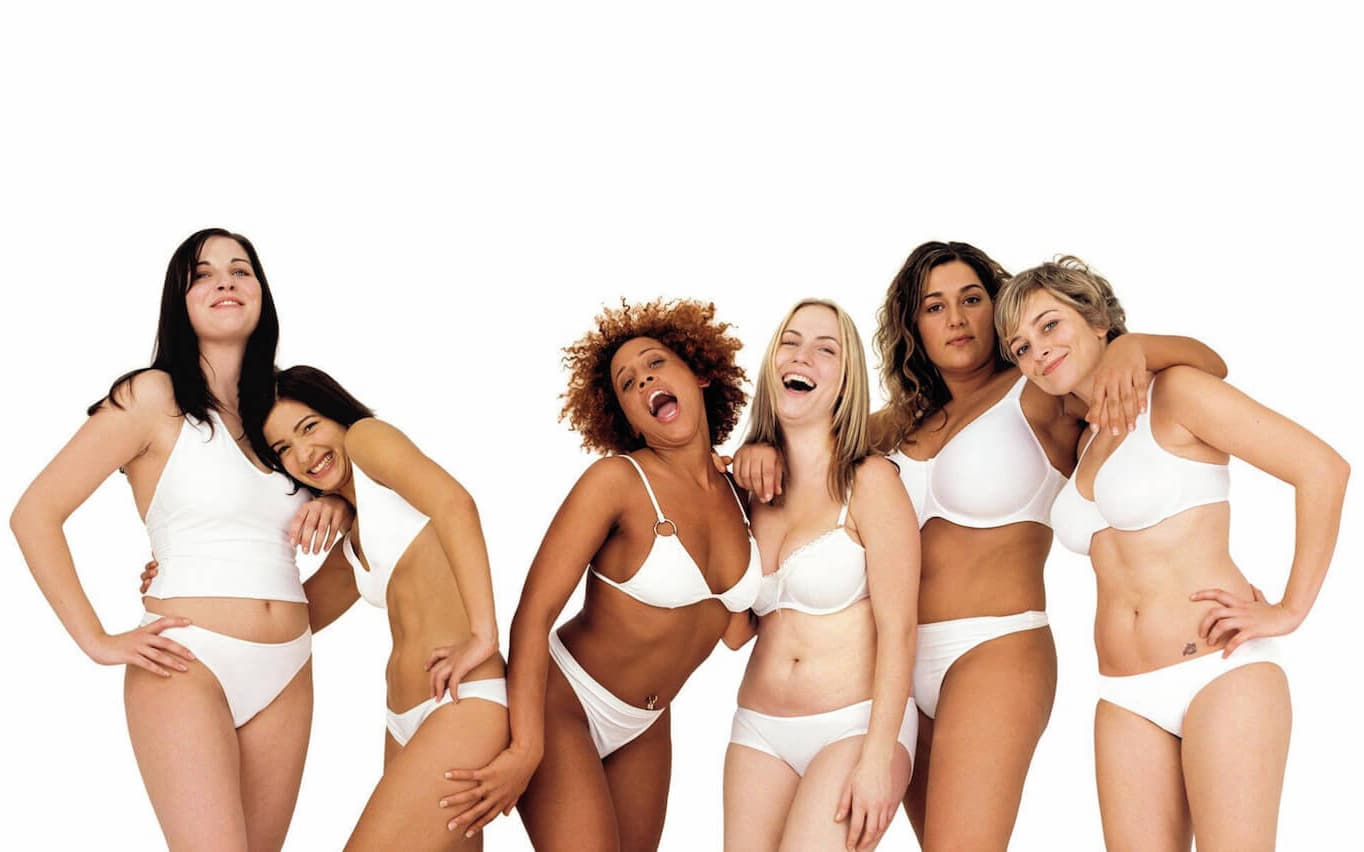 3. Chobani
Finally, how do you create the most popular Greek yogurt company in the world? Well, with brand authenticity of course! Chobani has begun to dominate the market for Greek yogurt because its CEO made the decision to use simple, natural ingredients to appeal to the US market.
The leader of Chobani, Hamdi Ulukaya felt that a great product should provide exceptional quality to customers while impacting the local community in a positive way. The tagline for Chobani is: "A cup of yogurt won't change the world, but how we make it might."
Creating a product with natural ingredients allowed Chobani to build a company on a foundation of clear brand honesty. From the very beginning, the business has committed itself to a number of important community projects, including raising the minimum wage. In fact, in 2016, Hamdi gave 10% of his company away to his staff.
The brand authenticity demonstrated by this yogurt organisation has helped it to surpass competitors in market share and reach billions of dollars in sales.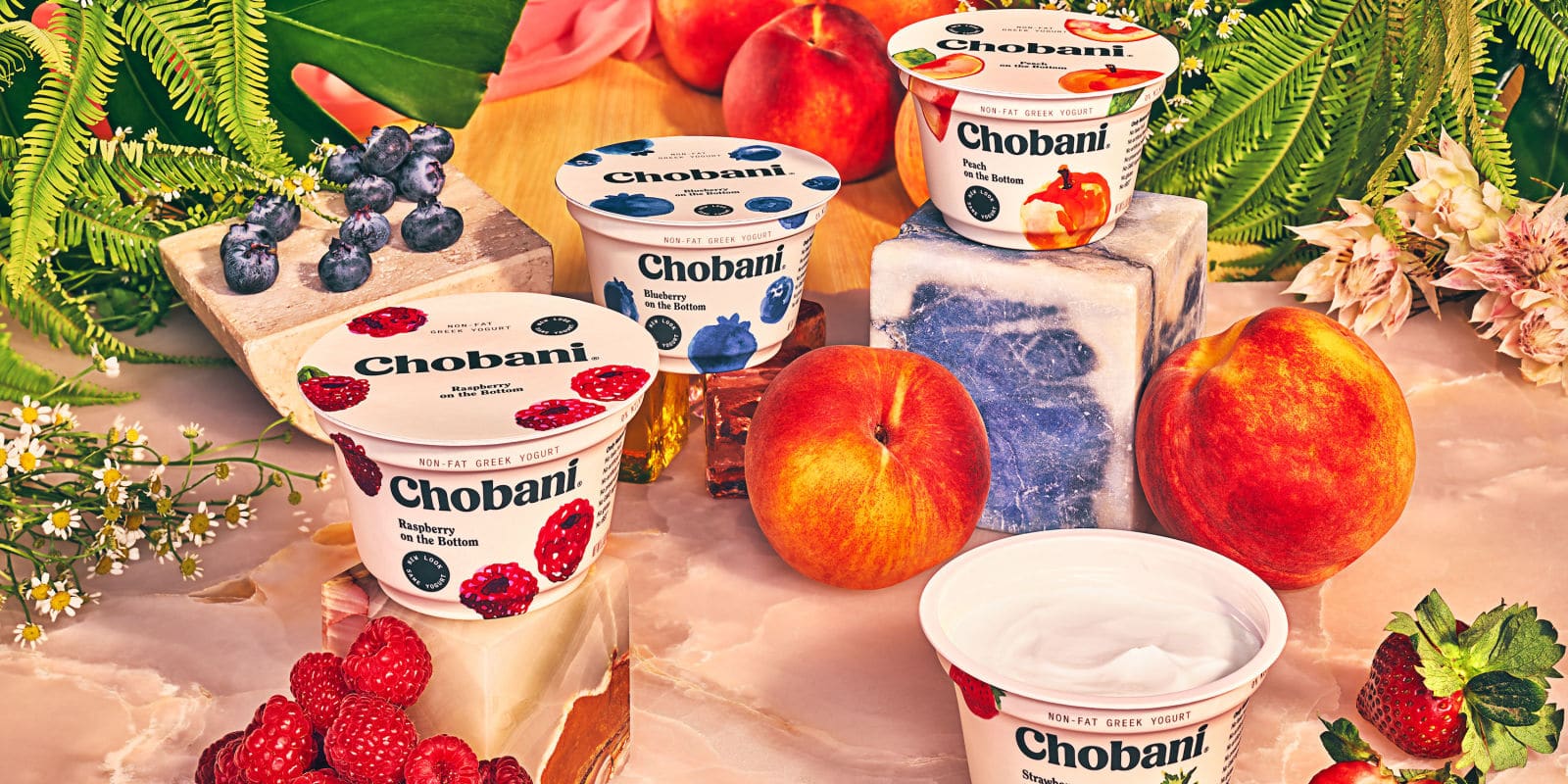 Unlock the power of authentic brands
The truth is that brand authenticity is no longer a choice for companies who want to get ahead of the market competition. 90% of customers will read fewer than 10 reviews before forming an opinion about a business, and your customers are constantly talking about you on social media – regardless of whether you're part of the conversation or not.
As the digital world continues to grow, and more people join the online revolution, today's brands truly have nowhere to hide. Your customers will find out the details they need to know about your business one way or another, and a lack of honesty could mean that your clients rush to your competitor's side, rather than yours.
Whether you like it or not, authenticity in marketing is a trend that's not going away anytime soon. We want to know that the product we're purchasing, the pizza we're eating, or the service we're hiring is trustworthy and valuable. We want to feel as though we can trust the companies that we engage with to advocate for the values that we care about and speak on our behalf.
In this constantly connected era, you can't afford to make the mistake of giving your customers less credit than they deserve. Your audience is equipped, empowered, and informed. They have high standards, and expectations and they're not afraid to complain about the companies that don't hit the mark. If you don't try to deliver an authentic brand strategy, then your less than genuine approach will be called out.
The good news?
It's not us versus them. Being authentic is hugely beneficial to your business, as well as the people you serve. The more you choose to demonstrate brand honesty, the less you have to hold yourself to ridiculous and unachievable standards. Authentic brands earn the long-term loyalty of their customers – even if they do make a few mistakes along the way because they're easy to resonate with and understand.
You don't have to be perfect to thrive in the modern market – you just have to be honest.
If you enjoyed this article, you might enjoy these too:
— When brands become a way a life…
— How to write a brand vision statement
— The rise of storytelling in marketing