SEO copywriting: The crucial ingredient in your content marketing strategy
SEO copywriting: The crucial ingredient in your content marketing strategy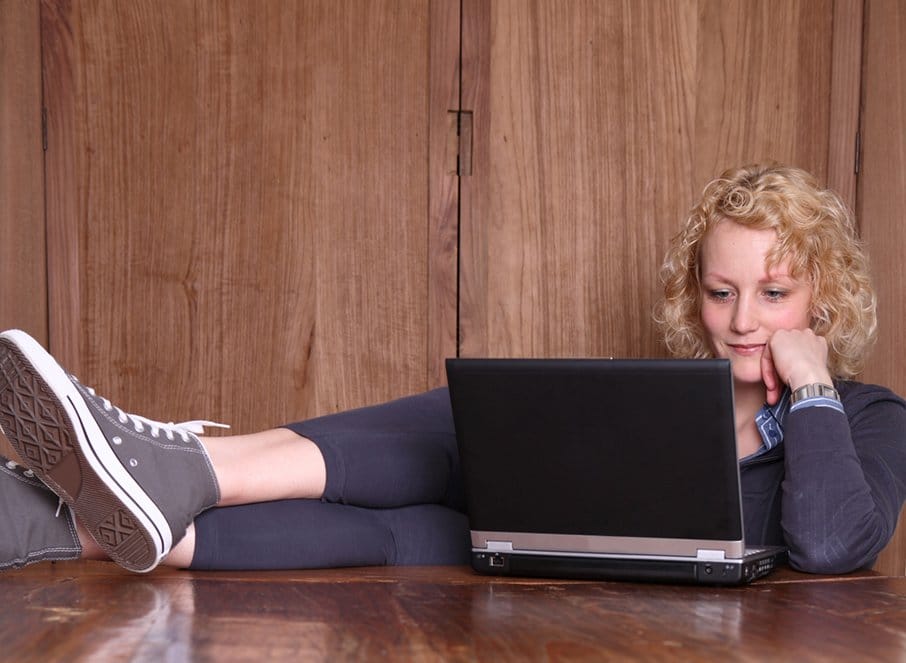 Today, it's more important than ever to have a presence online, and SEO copywriting plays a big part in that.
We're living in the "digital age", where customers do everything online, from shopping, to browsing, to enjoying their daily entertainment. Unfortunately for businesses, it's not enough to simply set up a website and wait for the revenue to roll in. If you want to build an audience, and become competitive in the digital space, then you'll need to get smart about the way that you create content. And that means SEO copywriting.
One of the most significant challenges faced by marketers today, centres around designing content that not only appeals to customers, but search engines too. According to websites like Copyblogger, SEO continues to be one of the most misunderstood topics online today. However, the truth is that SEO isn't as complicated as you might think. All you need to do is come to terms with a few basic principles of SEO copywriting.
First of all, thriving online means going beyond the process of simply "writing content". You need to appeal to the end-user, and solve the problem of search engine rankings too. So, how do you create content that achieves those goals?
Here, we're going to answer the question "What is SEO copywriting?", and discuss the fundamental steps you'll need to take to transform your content into optimised copy.
What is SEO copywriting?
---
Let's start with the basics.
SEO copywriting is a combination of two online practices: Copywriting, and SEO.
Copywriting is the artistic, and scientific discipline of designing content that pushes an end-user to purchase a product, hand over their details, subscribe to a list, or do something else that benefits you. It's the art of creating text that people want to read, serving the interests of your audience with entertainment or information, while serving the interests of your business by prompting action.
Ideally, a copywriter should know how to write copy that demands customer attention, skilfully outlines services and products, and encourages clicks and sales. A SEO copywriter, on the other hand, tailors this same content to the rules and guidelines of SEO.
To be effective, a SEO copywriter can't simply write well, they also need to understand people, figure out what the audience likes, and choose words that appeal most to their interests. At the same time, they also need to know what search engines like, and how companies like Google feel about certain terms and phrases.
What is search engine optimisation (SEO)?
---
When you type a search query into a search engine, you're greeted by a list of search results that the company responsible for the search considers to be relevant to your term, or phrase. These results show up in order of what is "most relevant", depending on how well each page has been search engine optimised.
In simple terms, SEO is basically a method of improving the effectiveness of your content for search engine purposes. The idea of SEO is simply to make small changes to the content and layout of each page online, so that it's best suited to grab the attention of search engines. When you use SEO copywriting, you determine which phrases and keywords will potentially attract the best traffic on a website.
By using specific words and phrases, SEO copywriters improve the ability of a page to attract traffic. However, it's no longer enough to simply slot random combinations of words into a piece of content and expect it to rank highly. Though practices known as "keyword" stuffing were once relatively effective, quality has now emerged as the number 1 ranking factor for Google.
In other words, for SEO copywriting to be effective, it needs to be technically perfect, and valuable to the audience too.
Over the years, SEO, and SEO copywriting services have evolved – ever since Google began rolling out their initial updates. If you want to create content that ranks well for Google, and simultaneously funnels customers into your online business, you'll need to think about the different components involved in Google's ranking algorithm.
SEO copywriting today is all about creating compelling, useful, and valuable content that people want to share across social media, and link back to in their guest posts. The more valuable your content is, the more it generates relevance and authority – increasing its ranking in Google. When done correctly, SEO copywriting helps you target the right customers for your business, and solve their issues with perfectly-crafted content.
SEO copywriting starts with a plan: Preparing your keywords
---
So, we've covered "what is SEO copywriting?", Now it's time to think about how you can implement it into your own online strategy. Though much of writing for SEO is about improving the quality of your content, the first step to optimising your copy is all about planning. You'll need to start by deciding what you want to write about.
For businesses, it's a good idea to stick to topics that are relevant to their industry. Ideally, if you run a company that offers software to enterprise-level companies, you'll want to write content that talks about software, the problems that people face in enterprise-level companies, and link it all back to how your product can help.
The more you know about what you want to be found for online, the more prepared you will be to complete your keyword research. Keyword research begins with creating an extensive list of key words and phrases that you'd like to rank for.
Remember not to underestimate long-tail keywords, which are often easier to take advantage of than shorter terms. For instance, instead of trying to rank for "enterprise software", it'd be easier to rank for "London telecom enterprise software". At the same time, you'll probably end up with a more targeted audience too.
Speaking of your audience, preparing your keywords also means thinking carefully about who you're trying to appeal to. Your keywords need to speak the language of the audience you're writing for. Try to put yourself in their shoes, and ask what you would be looking for if you were your ideal customer.
At the end of your keyword research, you should have a list of relevant search terms that people could use to find your company. Don't forget to think about nuances and combinations within these terms too.
SEO copywriting: Preparing your text
---
The first phase of SEO copywriting is simply preparing your text. Before you let your fingers loose on the keyboard, you'll need to take some time and think about what you actually want to write. The chances are that you'll have a topic in mind, but that's not all you need to think about when it comes to SEO copywriting. You'll also have to generate clear answers to these questions:
---

What are you trying to achieve? What's the purpose of your content. In other words, are you trying to encourage someone to buy something, are you trying to be informative, entertaining, or emotionally appealing? One of the biggest problems that SEO copywriters face, is that they start writing without any clear goal. Defining the purpose of your content before you get started is crucial to making sure that your content is clear, concise, and relevant.

---

What will be the main message of your post? Most blogs, articles, and press releases online have a single purpose. Even if the idea that you're covering is complex, you should be able to simplify it down into a single-sentence goal. For instance, the aim of this piece is to answer "What is SEO copywriting, and how can you make the most of it."

---

Who are your readers? We touched on this previously, but SEO copywriting thrives on a good understanding of your target audience. If you don't know who you're writing for, then you have no way of knowing whether you're appealing to their interests, pain points, or anything else.

---
With those questions answered, you'll be able to start thinking about the structure of your text. This is a critical element of search engine copywriting that many websites fail to recognise. If your content is structured clearly, then it's easier for readers to enjoy.
In other words, if you hired SEO copywriting services they would create a piece with headings and subheadings, bullet points, images, and plenty of white space. That structure would naturally draw your reader's eye down the page, and keep them on your website for longer. On the other hand, if you post a huge block of text with no breaks or specific sections to draw the eye, then your reader is likely to feel overwhelmed and hit the back button, leading to a higher bounce rate.
Everything from font size, to the images you choose, to the colours on your website can make your content easier to read and more visually interesting, increasing engagement. If your audience are more engaged on your website, they spend more time there, share more of your content, and that all adds up to your improved SEO ranking.
Following, we'll look at some of the other SEO copywriting essentials you'll need to boost your ranking.
SEO copywriting essentials: Headlines
---
There are a lot of SEO copywriting essentials to think about if you want to optimise your pages for search results. From headlines, to content consistency, page links, and meta-descriptions, we're going to cover some of the biggest concerns in this article, starting with the headline.
You might spend hours crafting valuable and engaging content, but if your headline is sub-standard, then you'll end up with a poor click-through rate. That simply means that no-one will bother visiting your web page, and you'll be wasting valuable SEO copy.
Research suggests that SEO experts spend about 55% of their time on content marketing efforts. These efforts range from writing blogs, to monitoring consumer reactions and social signals. However, headlines are often thought of at the last second.
However, if you want to have the right impression on your audience, and improve your search engine ranking, you'll need to focus on crafting a headline that grabs people's attention, and prompts them to click through and read further. If you're ranking in the top ten spaces on Google, it really won't matter if you're number one, or number four, so long as your headline is clickable.
If you can create a headline that's appealing, then users will instantly magnetise towards your website, That means you'll end up with higher traffic, and more conversions from organic visitors. So, how do you write a good headline? There are plenty of ways:
---

Add a figure to your headline. According to Conversion XL, headlines with numbers are usually the best at converting, so try to include a figure in the headline if it makes sense: "10 Amazing SEO Copywriting tips"

---

Questions and answers. Play on your reader's curiosity by asking a question, or promising to answer a question that you know they already have: "How Can You Write Better SEO Copy?"

---

Make it clear and compelling. When possible, try to keep your headlines short, sweet, and straight to the point: "SEO Copywriting: An Online Must-Have."

---
Once you've used your headline to reel your readers in, you'll need to convince them to continue reading with subheadings. Subheadings make your articles more "skimmable", and guide readers through the text. They also help to describe your content to search engines, so it's easier to rank.
SEO copywriting essentials: Writing consistent content
---
It's probably no surprise to learn that the content itself is a crucial part of SEO copywriting. One of the major reasons why people use Google in the first place, is that they're searching for something useful. Search engines also love fresh content, which is why it's so crucial to consistently update your website.
To become effective at SEO copywriting, you need to find a high-quality standard of writing that appeals to your audience. Usually, longer content ranks better in search engines, because it allows you to appeal to your readers and provide more authority and expertise. However, you'll learn more about what your specific audience is looking for as you continue to build your website and craft new content.
Today, valuable, entertaining, or informative content is crucial to making a name for yourself in the online world. I mentioned above that keyword stuffing used to be the way that people ranked higher on Google. Today, while keywords are still crucial for earning your place in the SERPs, you'll also need to think about the value you're offering your customers.
The Google Panda update is helping to get rid of "shallow" and "thin" content for good, by banishing poor copy. That means that before you write your content, you'll also need to understand your reader, then focus in further on a problem that your reader might be struggling with.
If you can solve customer problems with your content, then you're hitting the two major goals of SEO copywriting. You're serving the needs of the search engines (they want to provide relevant content to searchers), and serving the needs of the customer.
The more content you post that sticks to the same high-value structure, the more likely you are to define yourself as an authority in your niche. People will keep coming back to you as their one-stop-shop for information, and Google will reward you with a higher ranking.
Sure, every piece of content you write should include at least one long-tail keyword, and a few shorter keywords and phrases too. However, it's important to understand that today's SEO copywriting has gone beyond keyword placement and targeting
SEO copywriting essentials: Meta descriptions
---
Before you publish any content, you can make sure that you have the right guidelines in place to help give search engines a better idea of your content. Meta descriptions help search engines and searchers better understand the topic at hand, and why your targeted phrases and keywords appear in that content.
According to online marketing expert, Moz, the meta description is the HTML attribute that offers a "concise explanation" of your page's content to the search engine. The tag is enclosed within the <head> section </head> part of your web page.
Google uses the meta descriptions on website pages as a snippet to examine when people are searching for keywords relevant to your website. This copy is often what determines whether or not you're going to get clicks – regardless of how highly you rank in the search results.
For SEO copywriting purposes, the meta description should be around 150-160 characters. If you're using a WordPress blog, you can download an "All-in-one" SEO pack plugin that you can use to set up your meta descriptions, keywords, and title accordingly.
The big question around meta descriptions for people who are asking "What is SEO Copywriting?" is, how can you write meta descriptions that capture audience attention, as well as ranking well in Google. The answer, is all about understanding keyword intent. Keyword intent is the primary purpose behind keywords. For instance, if you're a social media consultant online, your primary keywords might be "expert social media consultant".
Before crafting your meta tag, ask yourself what you think your audience members are really looking for online. If you think about your intent, and how it lines up with the intent of your audience members, then you'll write a meta description that's relevant and appealing to your audience, while still ticking all the right boxes for Google.
SEO copywriting essentials: Page links

---
Links make up the basic building blocks of a webpage. Google might rank your page high for having plenty of good information, but they also know that there's more information out there.
Outbound links tell Google that you've done your research. Your connected, sociable, and chock-full of useful content that people can access from your page. Sometimes, your links might connect to other pages within your website, like relevant blog posts. In other cases, you might link out to different websites, to highlight a quote or a piece of information that another expert discovered.
Linking to authority sites is an indication that you value what other people create. What's more, it helps to identify you are a more "authority" website yourself. Google will often reward you for being in sync with its own company mission. After all, Google's goal is to organise all the world's information into a more accessible location.
Most SEO copywriting services find appropriate keywords, research accurate information, and then use a combination of both to create appealing content. The rules for linking to other websites aren't exactly concrete, and there are no hard and fast rules for internal linking either. However, as a serious SEO copywriter, you should:
---

Use appropriate anchor text to link out, which naturally flows within the rest of the content.

---

Link to more in-depth content or guides on your page and other sites.

---

Link to relevant pages outside and inside your website.

---
At a basic level, linking simply helps you to appeal to the needs of your target audience, by producing content that solves their problems. When you write to solve reader problems, you won't need to worry about social signals and keyword density, because the ideals of SEO will occur naturally.
What is SEO copywriting? Correcting your text:
---
Once you've finished writing a piece of text for your website, you'll have a first draft for your article. This draft is something you'll need to improve on during the final phase of SEO copywriting.
Every piece of content you put out into the digital world reflects on you, and your business. In other words, you're constantly telling your audience what kind of company you are, and telling the search engines exactly how well they should rank you. Any error – from awkward keyword placements, to jumbled phrasing, could destroy your image.
So, how can you correct your text before you post it?
Step 1:
Use the right tools
---
On WordPress, you can download plugins like Yoast for SEO, which helps you to optimise your text for search engines. The same tool can also help you to make your text more readable too.
Step 2:
Read what you've written
---
If you really want to know if your content flows, then you'll need to read through it slowly, and out loud. Doing this will help you to ensure that each sentence is grammatically correct. The spelling must be flawless, and you shouldn't be afraid to be highly critical of your own work. Check for readability, and ensure that your sentences aren't too long.
Step 3:
Check text structure
---
Next, make sure that the structure between your paragraphs is clear. Are the topics you're presenting offered in a logical order, and are your subheadings engaging and informative? Your content should flow naturally down the page, drawing your reader along with it.
Step 4:
Add pics for clicks
---
Articles that include infographics, visuals, and photos can get up to 94% more views – particularly if you optimise them properly. Make sure that you include plenty of pictures, and tag them with the right descriptions for SEO purposes.
SEO Copywriting: It's an ongoing process
---
The final tip we can give you when it comes to understanding SEO copywriting, is to remember that it's not a one-time solution for your online presence, it's an on-going process.
SEO copywriting works best when you follow strict plans and processes, making sure that your text is as engaging as possible. Even if you're not a natural writer, SEO copywriting is something that you can improve with practice.
Remember to measure metrics on your page. Conduct tests to find out which content performs the best, and adapt your plan to meet the preferences of your audience. As you progress in the world of SEO copywriting, you'll be constantly learning and improving. This means that each post becomes more optimised than the last.
If you enjoyed this article, you might enjoy these ones too:
– How to write a design brief that creative agencies can use
– How to write clearly: copywriting tips to simplify your message