What is product differentiation? Today, we're going to answer this question, and provide you with the tools you need to create a successful product differentiation strategy. If you're ready, let's get started…
As of 2019, there were approximately 41,000 listed companies worldwide, generating a market value of about $80 trillion. Each of those businesses has a specific product (or service) to bring to the market. In other words, there's a lot of competition out there.
No matter which niche you're in, what kind of customer you sell to, or what amazing features you can offer, there are bound to be other organizations, just like you, offering your target audience a similar experience. This is why differentiation is so important.
Companies differentiate themselves from the competition in a range of different ways. Your brand is one of the most important tools for differentiation you have, as it helps define you as a unique company, separate from similar organizations.
You'll use marketing and promotional materials to differentiate yourself too, as well as specific sales strategies.
One of the most valuable ways to make yourself stand out, is to use product differentiation.
Here's your guide to product differentiation and what it really means.
Product differentiation definition
What is product differentiation?
Product differentiation is a marketing and branding strategy designed to separate your company from similar brands.
A successful differentiation campaign will involve identifying the unique qualities of the products or service you offer and using those properties to make your organization more appealing to customers.
Product differentiation usually combines with value proposition development when planning a product's path to market.
When done correctly, product differentiation creates a competitive advantage for your business, and boosts your chances of brand awareness. Ideally, your audience should be able to immediately see what makes you different from your competitors, and why you're the best choice for their needs.
The goal of product differentiation
The underlying purpose when you define product differentiation for your business, is finding a way to stand out to your target audience. You distinguish what you sell from what your competitors have to offer, improving your chances of brand loyalty and business growth.
Your definition of product differentiation might change depending on how you plan to separate yourself from other companies in a similar market. However, in most cases, successful product differentiation will ensure you have what it takes to attract the right audience.
You can implement a differentiation strategy at any stage of your business, though it's best to focus on finding ways to differentiate your product before you bring it to market. Knowing what's special about your product can help you to decide on your marketing and launch efforts.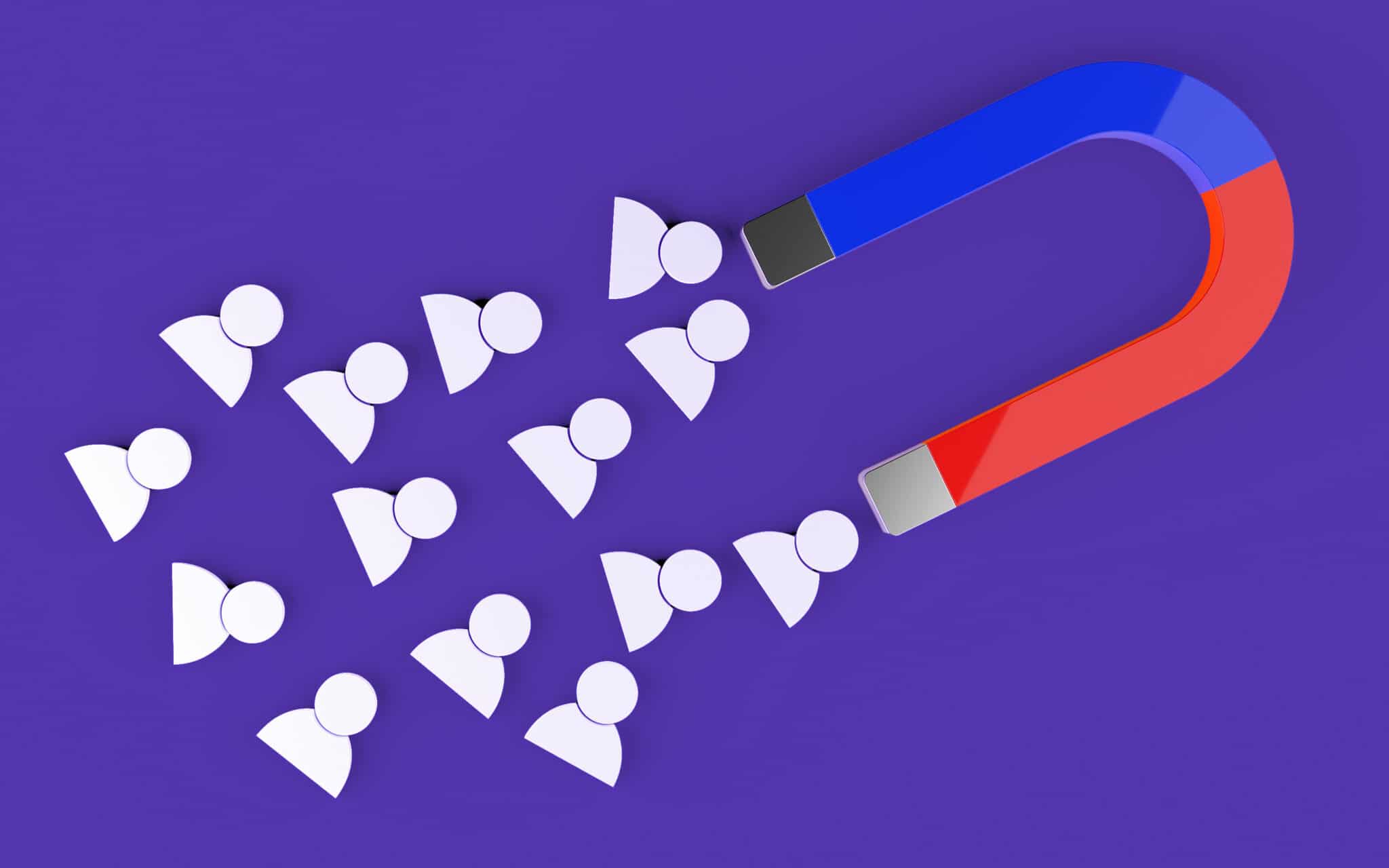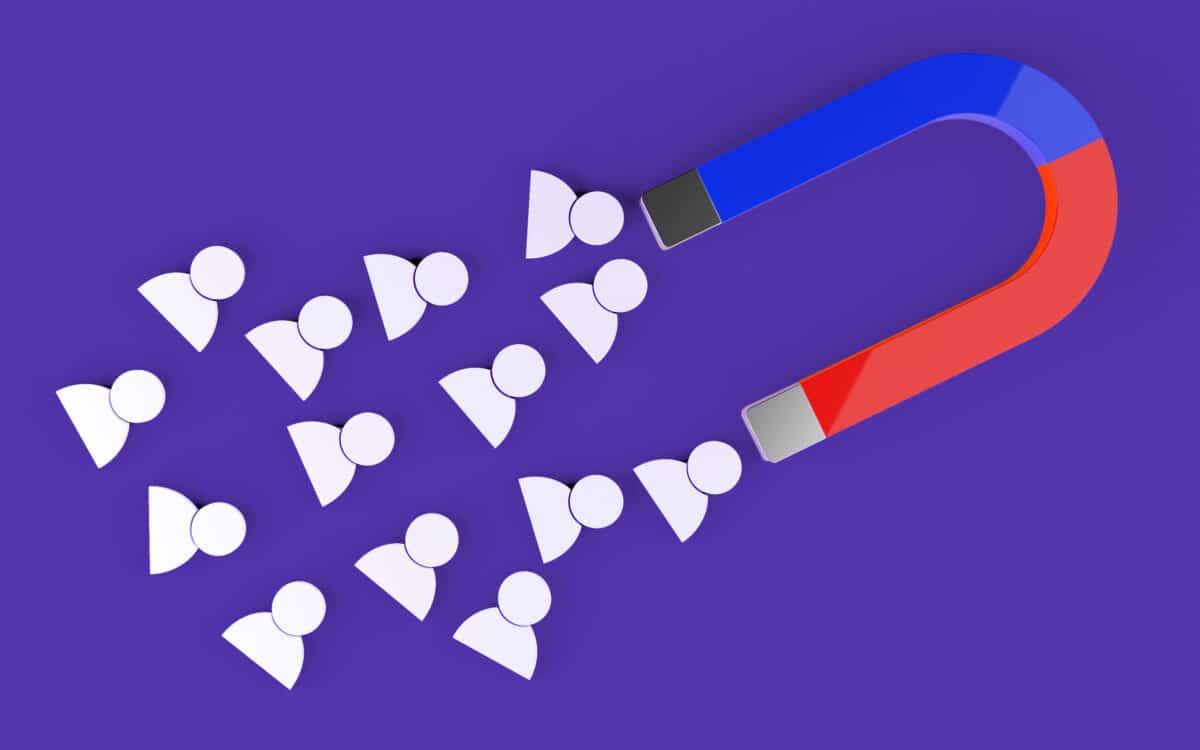 The importance of product differentiation
As mentioned above, there are various ways companies can make their business stand out. You can differentiate based on the price of your product, your customer service strategy, and the overall customer experience you deliver to your clients.
For instance, a clothing company might allow companies to send old versions of their clothing back to them for recycling purposes, in exchange for a discount on their next order.
Product differentiation is important because without it, your customers would have no way of deciding who they should buy from. Imagine visiting a store where all of the products looked the same, had the same features, and came at the same price.
The only way for your customer to make a choice would be to choose a product at random or stick with the brand name they like best.
Product differentiation:
Helps you reach a specific audience
One of the best ways to differentiate your product is to offer an experience, feature, or something specific which targets a certain customer. If you know your target audience, you can build your product or service around their specific needs and pain points.
Improves customer acquisition
Setting yourself apart from the crowd ensures you have a unique way to appeal to your customer. You can boost your chances of your customers choosing you over the competition.
Enhances brand loyalty
Taking the time to get to know your target audience and build a product specific to their needs boosts your chances of brand loyalty. You can show your customers you understand them and build long-term relationships.
Successful product differentiation
How product differentiation works
Part of developing the right definition of product differentiation is understanding how a differentiation strategy works. Ultimately, differentiation is all about setting yourself apart in the eyes of your target audience.
You'll examine your target market and competition carefully, then look for ways to make your product different to what's already available.
Your target audience will ultimately be the people who decide which products they consider to be the most visible and valuable.
Over time, you can examine the success of your product differentiation strategy by looking at metrics like:
Customer engagement
Sales and conversions
Customer loyalty and lifetime value
Lead generation
Word of mouth
Brand reach and awareness
In some cases, successful differentiation can even go as far as ensuring you're the only company on the market offering a certain product. For instance, the iPhone is a copyrighted design delivered only by Apple. This leads to product differentiation in monopolistic competition.
In other words, no other firm can produce a better-quality product with the same features at a lower cost.
Vertical product differentiation vs horizontal product differentiation
There are lots of different strategies for product differentiation, which we'll come back to in a moment. However, before you can plan your strategy, you need to know the two central types of product differentiation: horizontal, and vertical.
The horizontal and vertical methodologies focus on how customers make buying decisions using product differentiation.
Vertical product differentiation
Vertical product differentiation refers to when customers choose a product by ranking options in a list. You might examine a range of different products, and decide which one is best, which one is worst, and which fall in between those two options, based on objective measurements like quality and price.
While the measurements are objective, the value assigned by the customer varies.
For instance, when using vertical differentiation to decide about what shoes to buy, one customer might put style at the top of their decision-making list. Another customer may focus on comfort instead. The factors you choose to assess will depend heavily on you.
Horizontal product differentiation
Horizontal differentiation refers to when customers choose subjectively between a range of products, because they're not objectively choosing between the worst or best.
For example, you can't really make a vertical decision about whether to eat an apple or an orange, unless you're looking at specific mineral intake or nutritional value. Whether you choose an apple or orange will usually depend on your personal taste and preferences.
Horizontal product differentiation is often the type of product differentiation companies focus on when there are a lot of products with the same features, qualities, and prices on the market already.
Mixed differentiation
As the number of products and services in the world continues to rise, many customers are making more complicated buying decisions using a mixture of vertical and horizontal differentiation methods.
For instance, if you were shopping for a car, you might look at vertical differentiation concepts to begin with, like the number of doors, seats, and the engine size.
However, once you get to the point where you're narrowing down your selection from a series of options, you might look more at things like design, your perspective of the car brand, and so on. In a mixed strategy, the way customers weigh each factor will differ based on customer.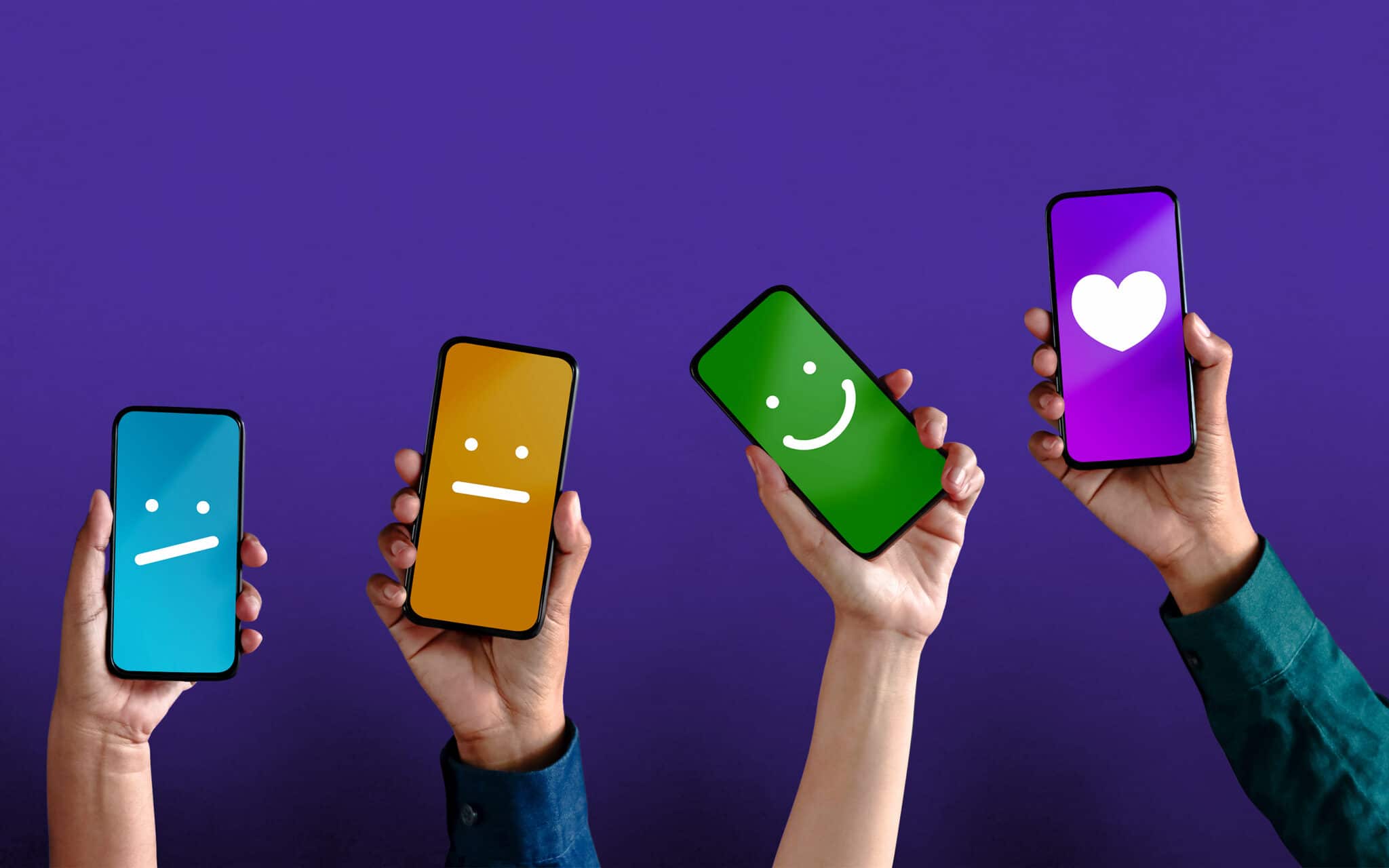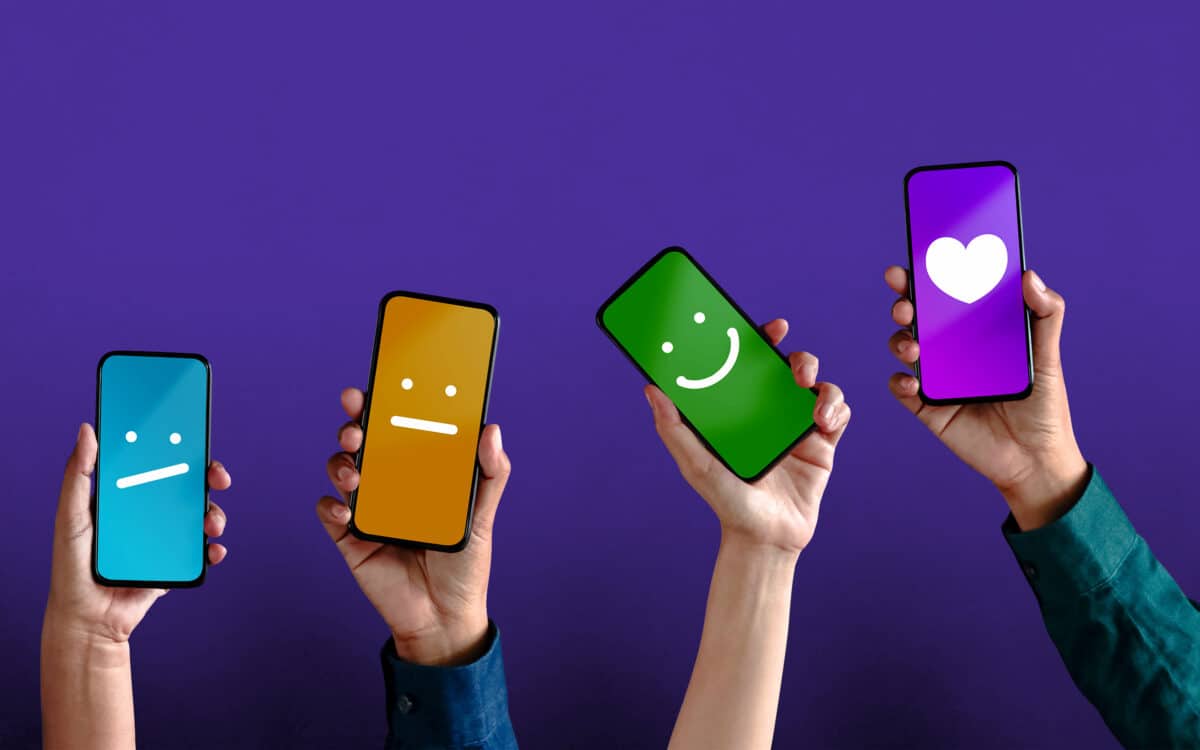 Product differentiation strategy
Types of differentiation strategies
Now you know the basics of product differentiation, you can begin to look at some of the types of product differentiation strategies companies can use.
There are tons of options out there, starting with simple concepts like differentiating on price, and ranging all the way to differentiation by innovation, which is when companies create a new product or feature to set themselves apart.
Let's look at some product differentiation strategy examples to get you started.
Product design
One of the easiest product differentiation strategies involves simply designing your product to look and feel different to the competition. Apple is a great example of a company with a product design differentiation strategy.
All of the products made by the Company are sleek and simplistic, with a unique visual style to immediately capture attention.
The great thing about Apple's product design is it's not just differentiated from an aesthetic perspective. Customers also get a design enhanced for user experience. The interface of an iPhone offers a quick and easy way to find all your apps and functions.
Customer experience
Perhaps the most popular product differentiation strategy today, customer experience refers to the unique experience you give your customers from start to finish when they're interacting with your product or service.
Remember, the thing you sell isn't the only part of the product. You're also offering customer service, support, guidance, and onboarding to set your brand apart.
For instance, Emirates, the travel company, enhances the experience of every flight by ensuring even their cheapest seats come with in-flight entertainment, complimentary beverages, on-board Wi-Fi, high-quality food, inspired by the flight destination and more.
Exclusivity
One excellent product differentiation strategy is exclusivity. In other words, you make your customers feel like they can only get something from your brand, and nowhere else.
Companies can start building exclusivity into their product differentiation strategy by providing a unique feature. While you can get clothing anywhere, you can only get specific designs from certain designers.
Rolex is one of the most sought-after watch brands in the world because it's so exclusive. The Company builds on this differentiation strategy by ensuring you can only purchase a Rolex from specific high-end retailers.
There are waiting lists for new designs, and limited-edition pieces to make each watch even more desirable.
Craftmanship or materials
Another of the most popular product differentiation strategies among luxury brands, craftmanship helps to separate a company's product from the competition by drawing attention to specific things.
A Rolls Royce features only the best-quality materials and manufacturing elements to make the car as stunning and indulgent as possible – all the way to hand-crafted leather seats.
Usually, craftmanship differentiation includes a combination of unique expertise or skill, and materials other people consider to be luxurious, like diamond, leather, silver and gold.
Brands can build on this differentiation strategy by showcasing their product development process and giving customers an insight into how long each design takes.
Innovation
Innovation is one of the most complicated product differentiation strategies, because it involves doing something no-one has done before. However, done correctly, this strategy can also be the most valuable.
If you innovate something, and secure the innovation with a copyright, no-one can copy what makes you unique.
Tesla entered the market by making disruptive vehicles capable of running entirely on sustainable energy. The automobiles are also incredibly intelligent, and they have a beautiful aesthetic.
Thanks to patents and innovation, no other company can provide the exact same experience as Tesla, even if they offer electric or sustainable cars.
Community
Finally, if you can build a powerful relationship with your customer, you can also differentiate your product through the community you build around it. A great example of this is Harley Davidson.
Part of what makes Harley Davidson product so appealing, is you're not just getting a beautiful motorbike, you're getting an amazing community full of people who share the same brand family.
Harley Davidson has hundreds of fan clubs around the globe, theme restaurants, and countless other experiences which help to make anyone feel like they're part of a bigger family.
Product differentiation examples: Mastering differentiation
We've already covered a few examples of product differentiation above, but if you're still not sure where you should be getting started – don't worry. Here are some more insights into some of the most differentiated brands to amaze and inspire you.
Lush
Lush is one of the most popular health and beauty brands in the world, because of the unique product differentiation strategy they use.
This company doesn't only offer a wide range of products like makeup, bath bombs, and shower gels, it also connects with a community of earth-loving consumers by promising an amazing eco-friendly business model.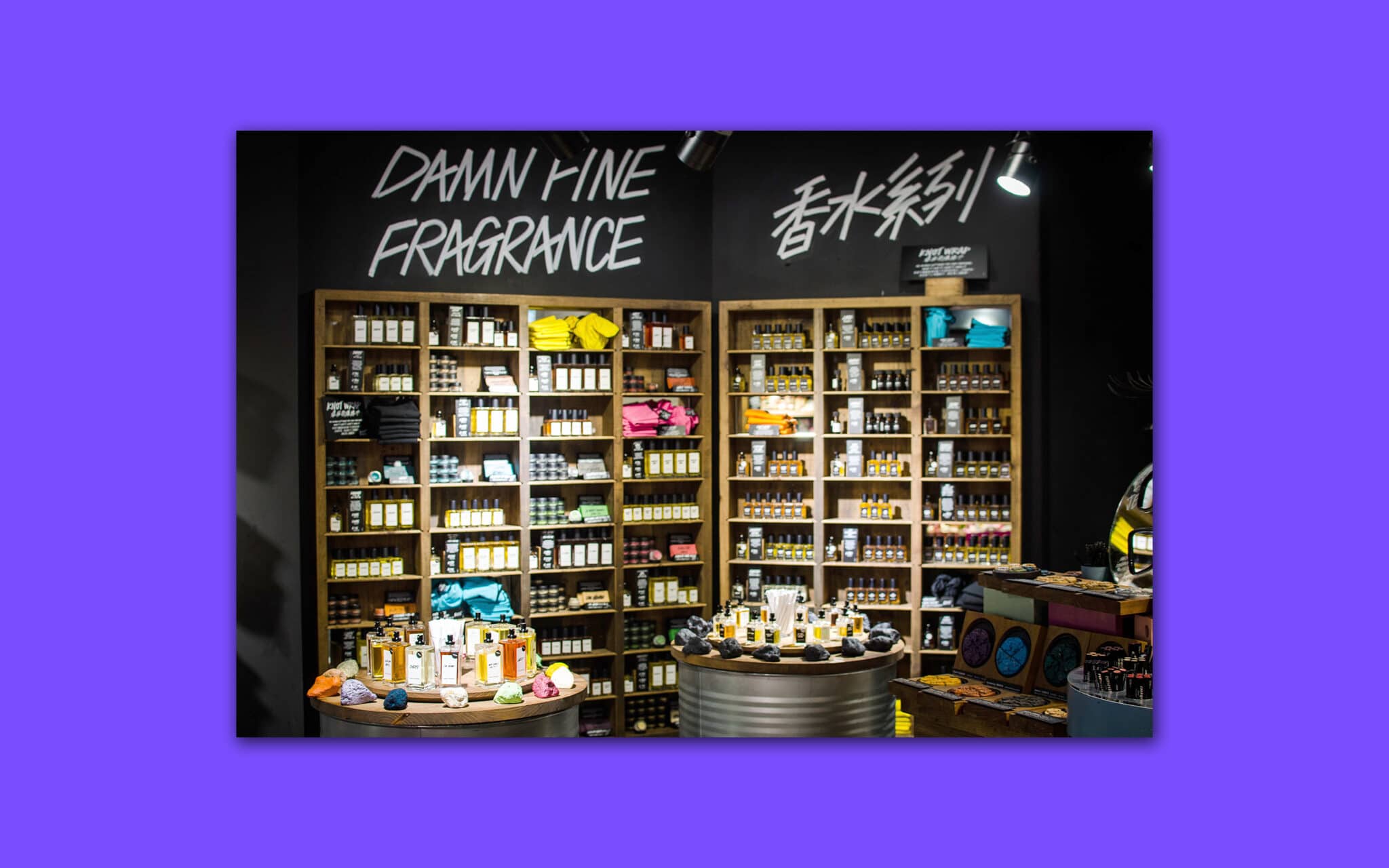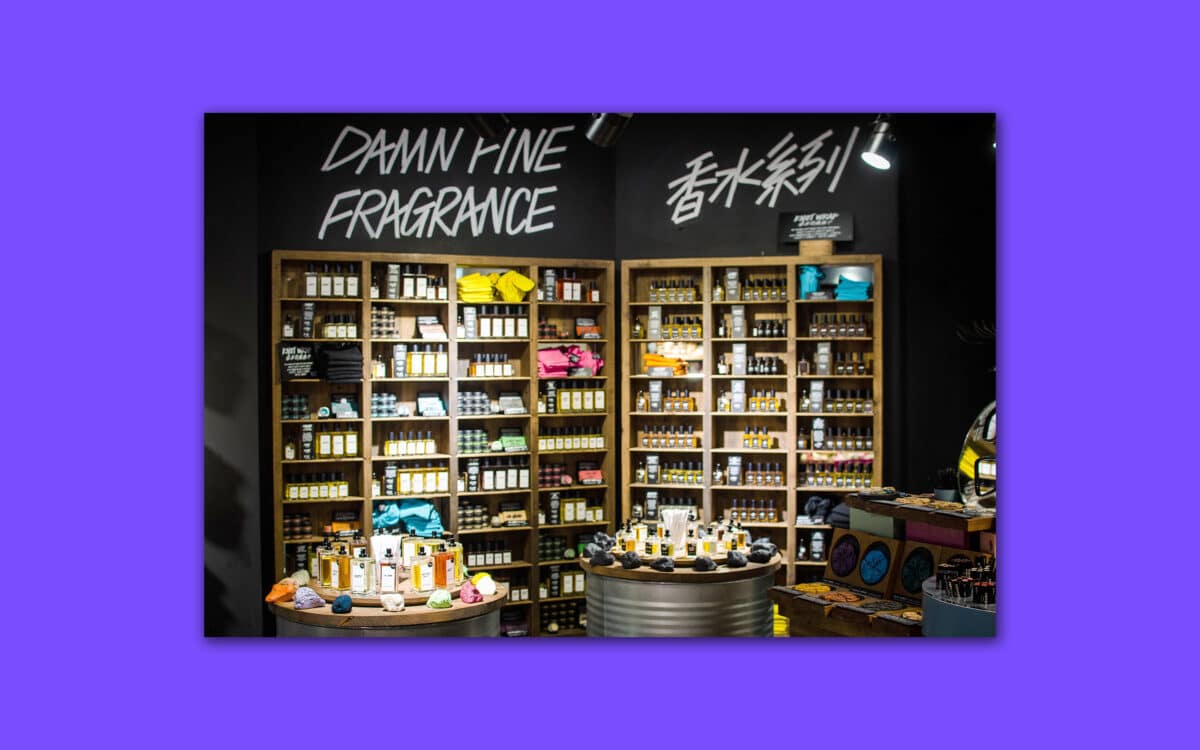 All of the products made by Lush are completely vegetarian, mostly vegan, and never tested on animals. At the same time, you get the added benefit of knowing every item features ethically sourced ingredients.
Lush offers products which stand out because they align with the values and expectations of a specific audience.
Apple
Apple is probably the best example of product differentiation in the world. There are countless companies out there offering computers and smartphones, but none have the same impact as Apple.
The Company has built an entire presence around the ability to offer unique designs, simple experiences, and beautifully comprehensive customer service.
Every part of the Apple brand is built around its focus on a differentiated product. From the moment the Company first began, it wanted to make sure it was making technology more accessible to the masses, hence the "Think Different" tagline.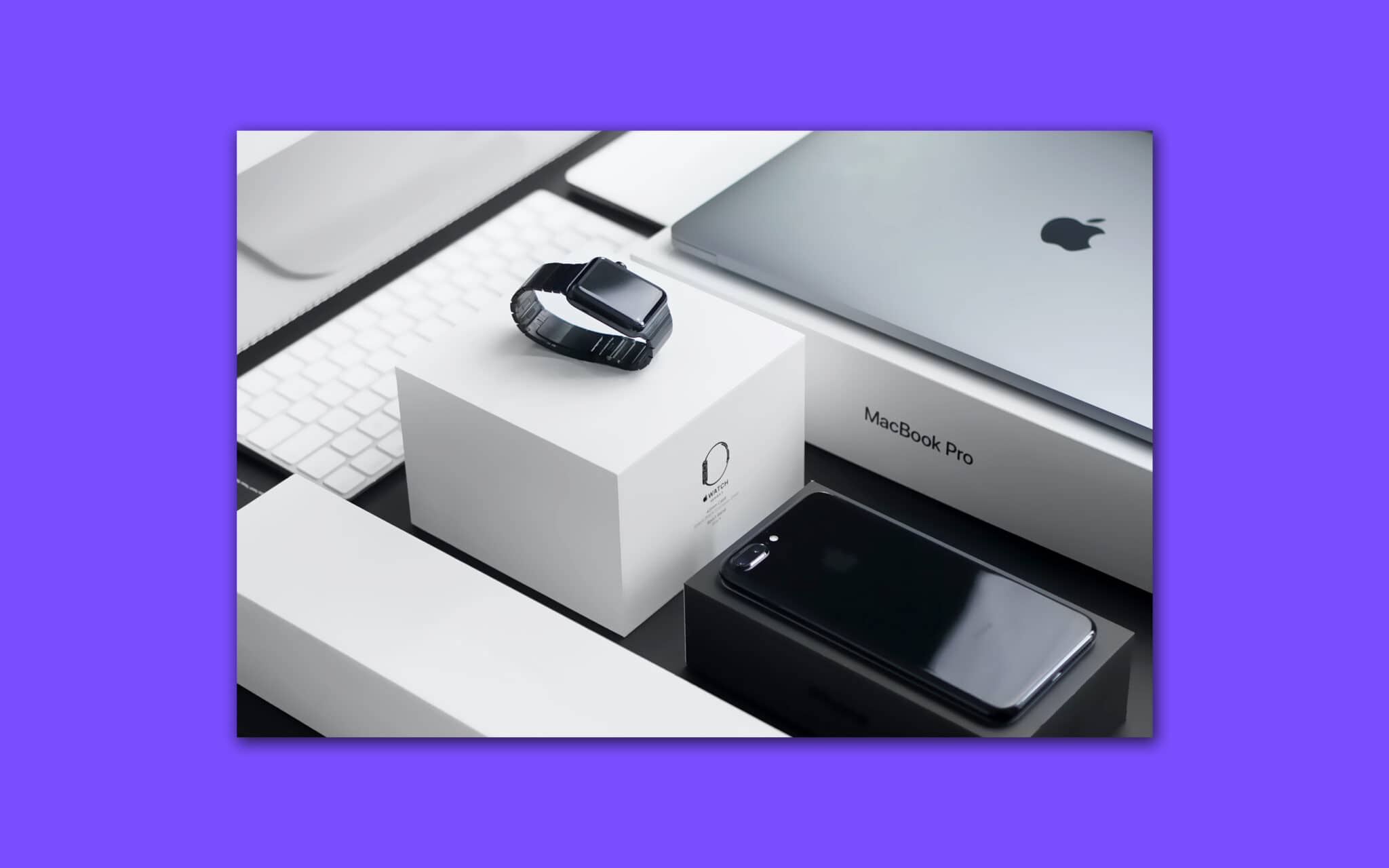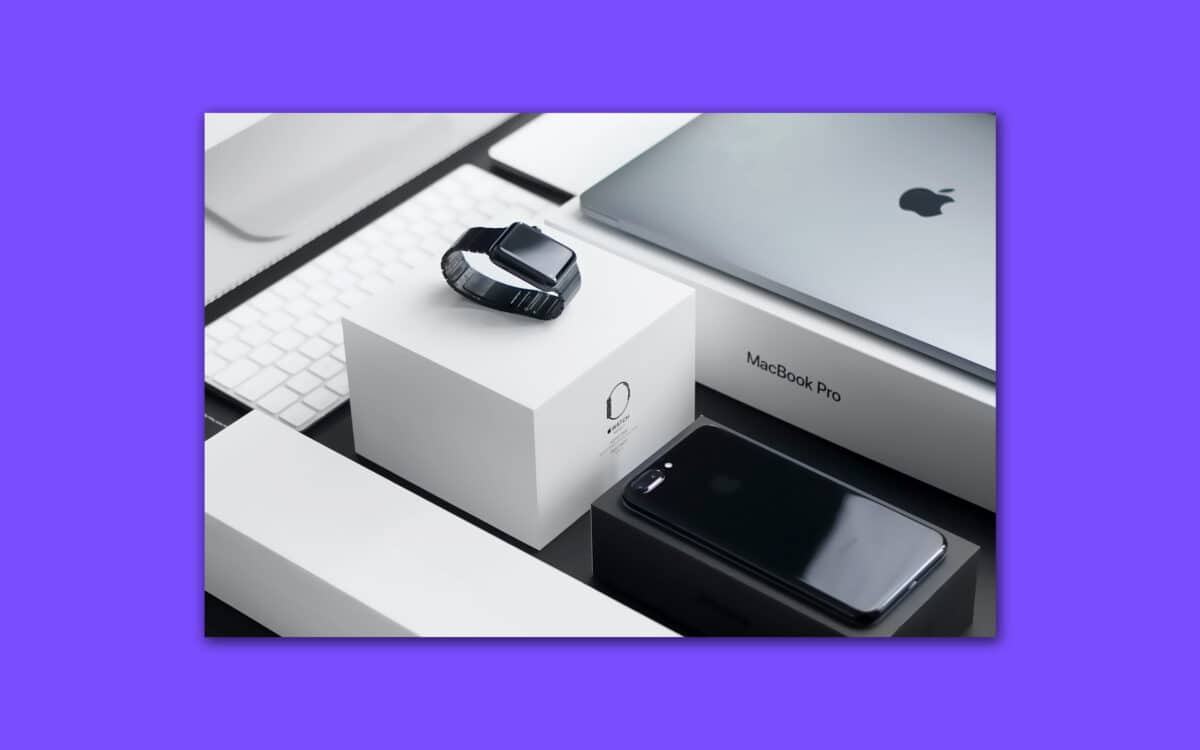 Apple offers things no other tech company does, like a Genius bar where you can go and get help with any of your Apple products if you encounter issues. There's a unique operating system within the Apple devices, and a set of applications and tools built specifically for these products.
The unique products Apple offers are enough to get people around the world lining up for days just for a chance to get the latest iPhone.
Dollar Shave Club
Dollar Shave Club changed the game in the shaving industry by making shaving tools more accessible and affordable to everyone.
In a world where razors have always been an expensive investment for a lot of consumers, Dollar Shave Club allowed people to simplify things by signing up for an affordable subscription, based on their needs.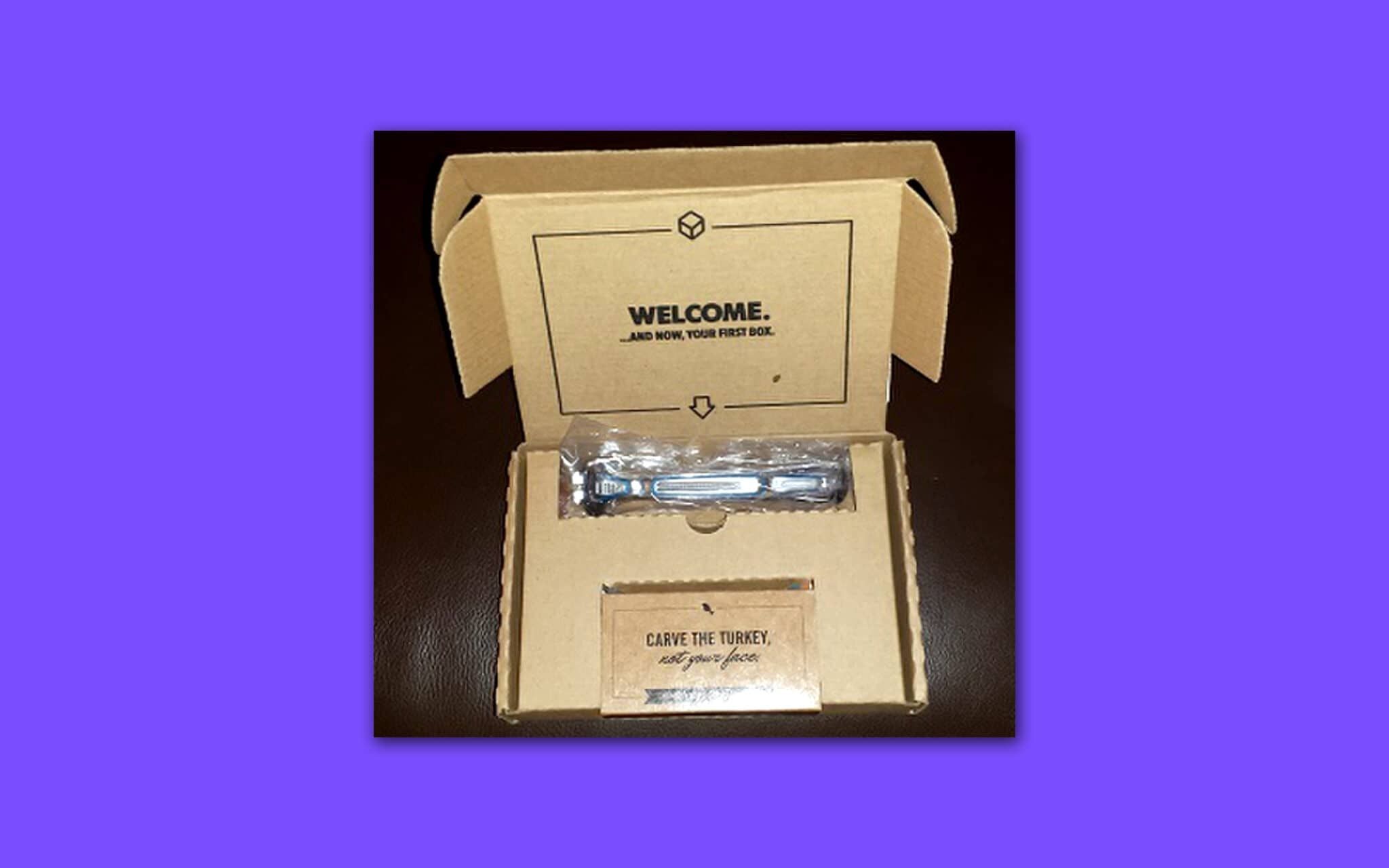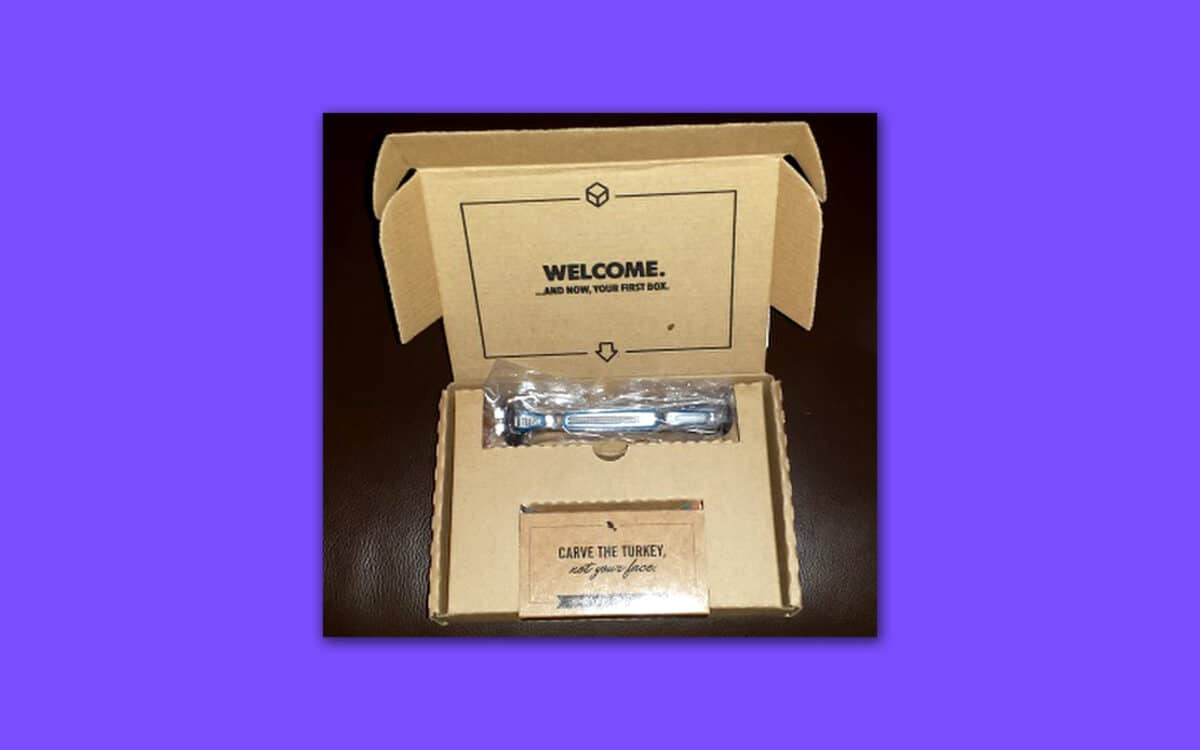 Dollar Shave Club builds its product differentiation strategy around simplicity. It's easy for anyone to sign up and choose the package right for them. Plus, you also get the option to add extra products to your subscription if you like too, like after-shave balms, or shaving creams.
To add to the impact Dollar Shave Club has on its customers, the Company also invests in entertaining and unique advertising efforts, complete with testimonials from real customers to generate trust.
What are the benefits of product differentiation?
Product differentiation is one of the most effective ways for companies to set themselves apart from the huge volumes of competition in any marketplace. A strong product differentiation strategy, just like a good brand differentiation strategy, will help to make your business more memorable.
Over time, with the right advertising, sales, and branding, customers will begin to associate elements of your product, like affordability or simplicity, with your company.
The more differentiated your product is, and the more tailored it can be to your customer's wants and needs, the more likely it is they'll be come dedicated brand advocates and repeat customers.
Some companies can even increase the price of certain products based on the unique experience, features, or factors only their company can offer.
What's more, product differentiation also helps you to refine your target audience, and attract the right customer. If you focus on making your product different by addressing the specific pain points of an existing market, you're more likely to reach your intended niche.
When it comes to setting your business up for success, there are few things more important than product differentiation.
Check out this amazing guide for more insights into the power of differentiation for any business, or visit other articles on our website. If you really need some extra help differentiating your brand, reach out to Fabrik for custom brand-building services.
Fabrik: A branding agency for our times.

We've built our reputation, building brands for other people.
Do you need to bring a new brand to life or breathe new life into an existing one? If so, let's start a conversation