As fans of beautiful branding, the team here at Fabrik has always been enchanted by Danish brands.
There's something about Nordic companies that appeals to a timeless sense of style.
It might be the minimalist functionality of Danish brands that resonates with us, like the practical elegance of Bang & Olufsen. Or perhaps it's the commitment to sustainable value, evident in pieces from fashion icon, Barbara L Gongini.
While we've discussed plenty of Scandinavian companies in the past, there's a new company grabbing our attention, and this one belongs to the watch industry.
Nordgreen represents one of the fastest-growing and most compelling Danish companies in recent history. This incredible organisation is expanding at break-neck speed, succeeding on a foundation of minimalist aesthetics and crucial philosophical values.
Currently selling Nordgreen watches to more than 100 countries around the world, the company has captured the hearts and minds of endless customers with simplistic, sophisticated designs that harness the true beauty of the Scandinavian mindset.
Today, we're going to give you an insider's insight into Nordgreen watches, and what makes them so incredible.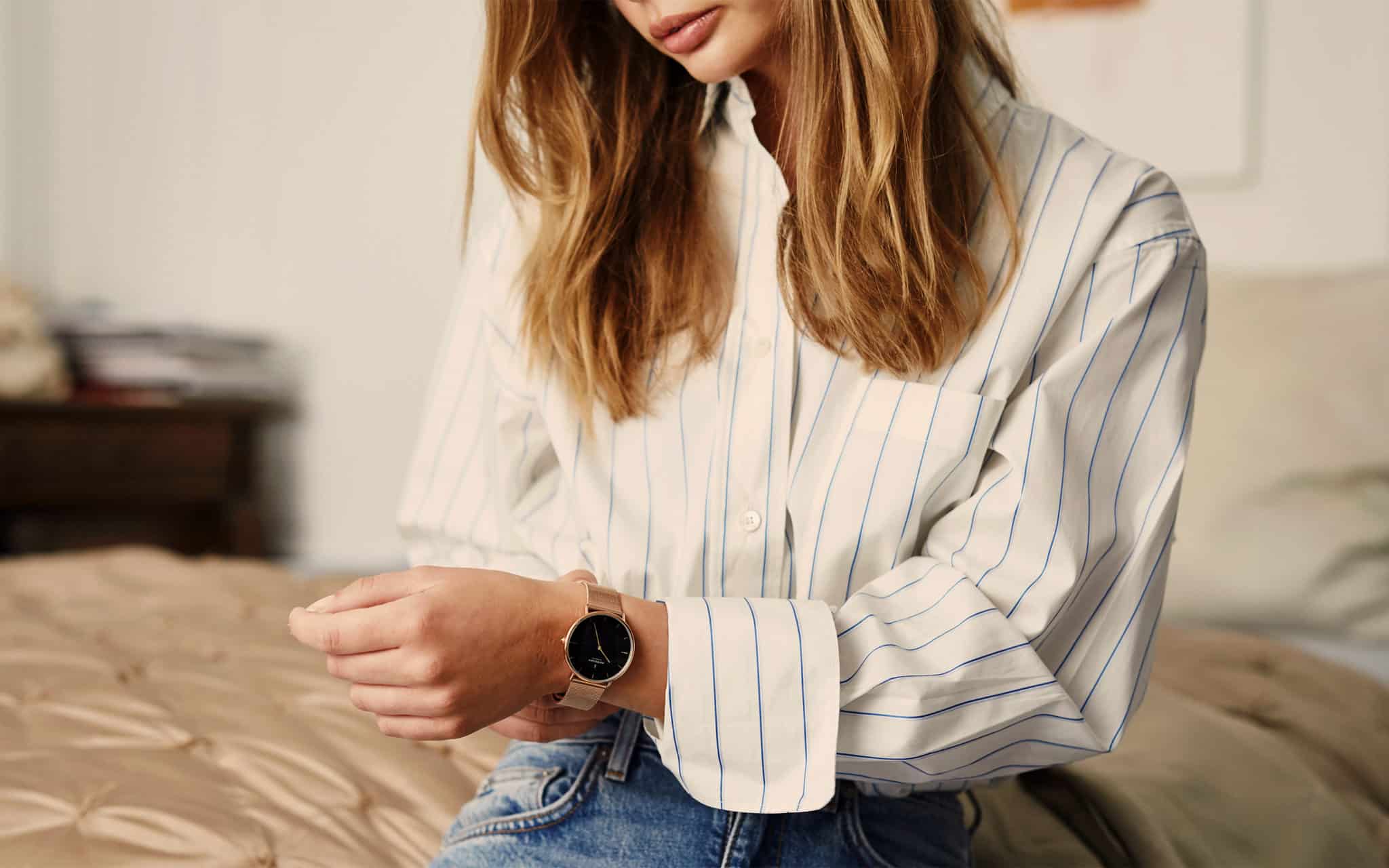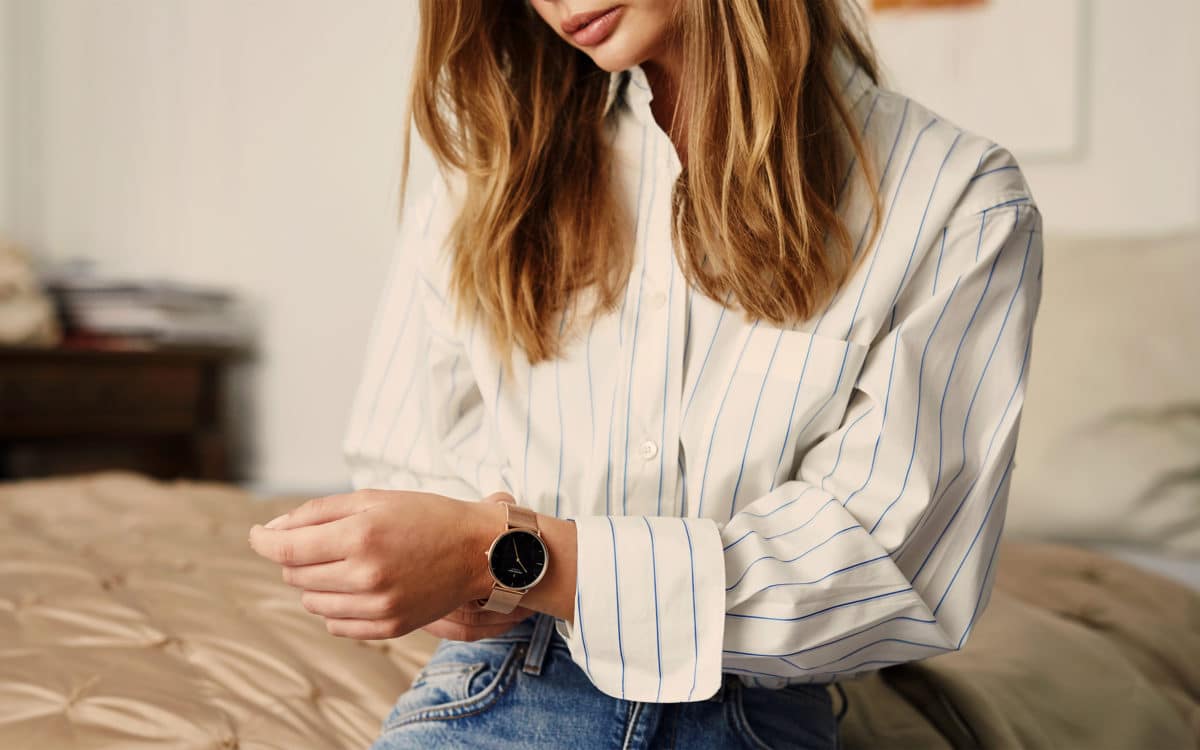 Defining Danish watch brands: How Nordgreen began
Nordgreen watches is a brand that comes from two lifelong friends, Vasilij, and Pascar. The two men were watch lovers from the beginning, and as Danes, they also had a unique view of the industry, believing that all companies should be honest, sustainable, and customer-focused.
By building a company on some of the most crucial underlying values of many Danish brands, such as sustainability and value, Nordgreen was able to create a luxury brand with purpose.
Not only do Nordgreen watches offer exceptional craftsmanship and good value, but the company also stands out for its responsibility and sustainability measures.
For instance, Nordgreen is one of the few fashion accessories brands using FSC-certified paper for packaging. Even the inside of the watch boxes use materials made from recycled plastic boxes instead of foam.
Nordgreen started life like a lot of modern Danish companies. The team sold their watches on in-house sites like Amazon, Zalora, and Etsy. Eventually, branded stores began selling the watches as well, helping the organisation to reach even more customers.
In 2019, the Lufthansa airline began carrying Nordgreen watches onboard for in-flight sales.
The Nordgreen watch brand earned one of its biggest breaks in 2017, when the company raised $500,000 from Blazar Capital, as well as other private investors.
The team also raised another $275,000 on Indiegogo and Kickstarter in 2018, making Nordgreen the 10th largest fashion brand ever to appear on Kickstarter from Europe.
Within 24 hours on Kickstarter, the Danish design watches earned 200% of its target funding. Within seven days, the company had 650% of the capital that they needed, and the funding kept pouring in.
Nordgreen watches began to appear on many of the world's top publications, raising hundreds of thousands in extra cash, and attracting the attention of ex-CEO for Carlsberg and Pandora.
The two Nordgreen founders were even listed by Forbes in the 30 under 30 2019 issue.
Nordgreen watches: Style and sustainability in one
So, what makes the Nordgreen company so unique among Danish watch brands?
Ultimately, this is a company unlike anything that most people outside of the Nordic region have seen.
Nordgreen watches offer access to luxury and elegance at an affordable price. You can wear this watch to a fancy dinner party, gala, or sporting event, or just take it to work. It's up to you.
When creating their Nordic watches, the Nordgreen founders wanted to make sure that they were following the Scandinavian principles of design.
When you think of designers like Arne Jacobsen Cecile Manz, a few key phrases come to mind, such as: sophistication, minimalism, and value. Nordgreen wanted to harness these concepts and transform them into something relevant for the fashion industry.
To help with their goal, the founders work hand-in-hand with Jakob Wagner, one of the most well-known and awarded designers in the Scandinavian landscape. With Wagner's input from working with brands like Bang & Olufsen, Nordgreen created an experience that adheres to the finest standards.
Months of thought lie behind every subtle detail in each of the Nordgreen watch collections. This ensures that the Nordic watches from Nordgreen resonate with the heart of the brand.
Nordgreen's founders even chose the company's name to help define their identity for customers. The "Nord" part of the title represents the Danish identity of the company. Nordgreen hopes to capture the minimalism and sophistication of the Danes in their Nordic watches.
The "Green" component of the name reflects this Danish company's emphasis on sustainability.
Not only does this organisation take every possible step to ensure that its processes and products are as eco-friendly as possible, but the company's CSR initiative reflects the social responsibility and generosity of Scandinavian companies too.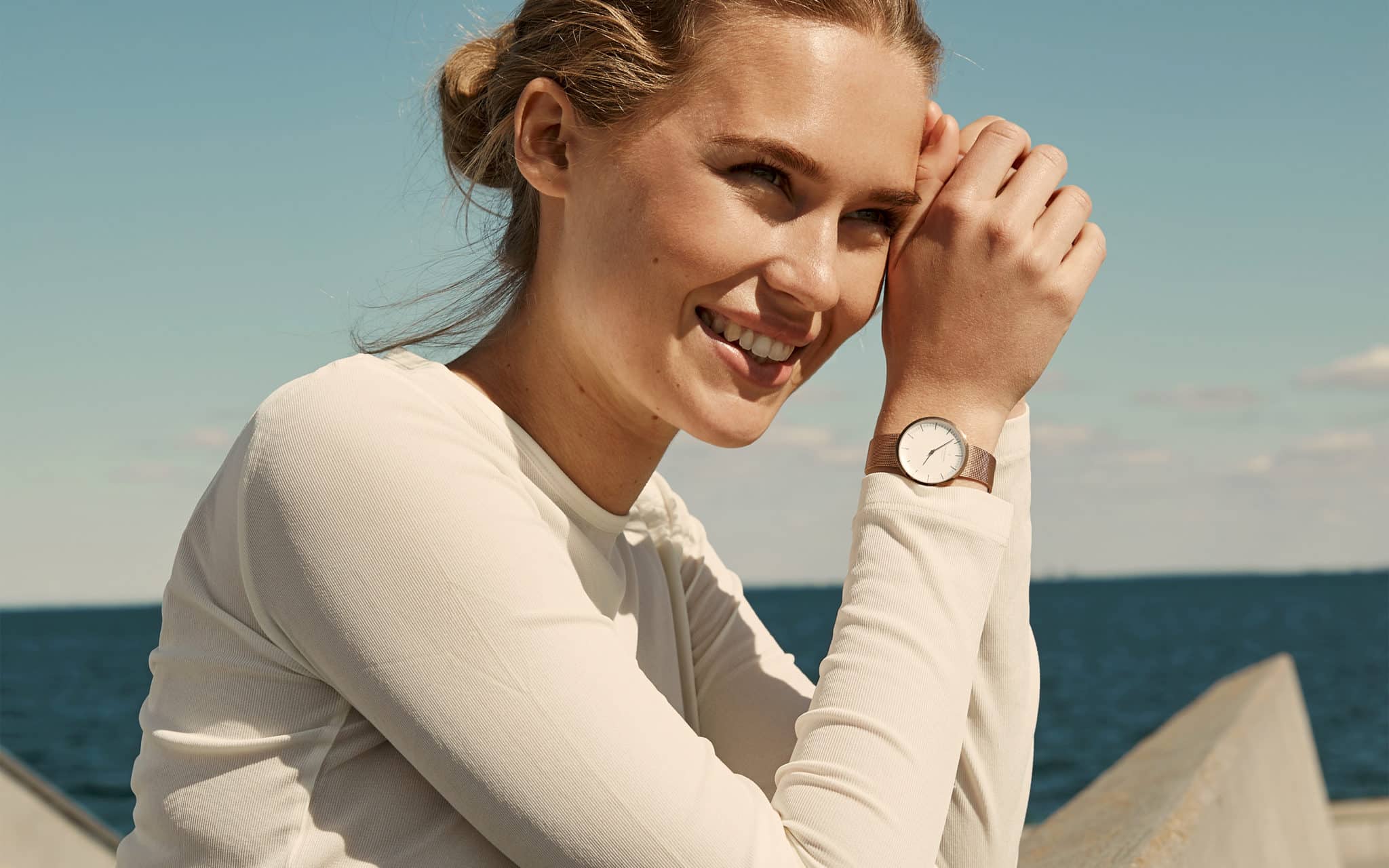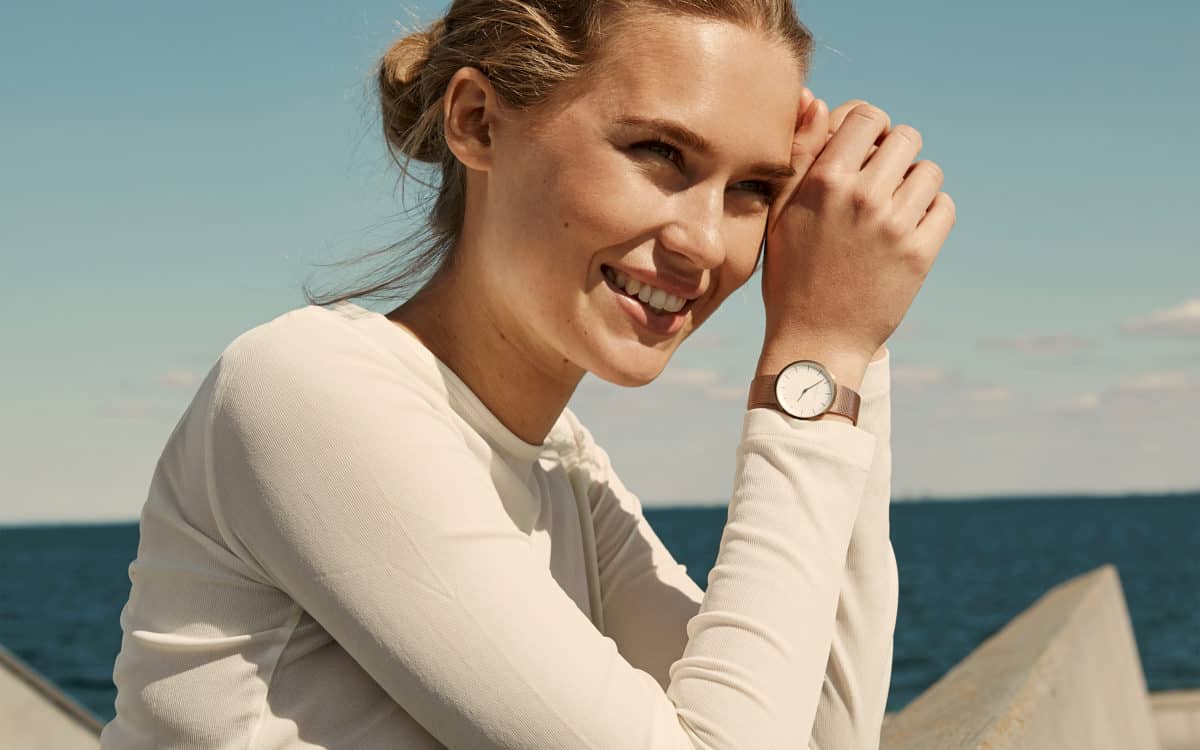 Capturing customer hearts with Danish design watches
Understatement, simplicity, and quality are everywhere in Danish brands. Just think about the iconic blue and white china of Royal Copenhagen, or the clocks and watches of Georg Jensen.
The elegantly simple nature of Nordgreen watches make them perfect for fashion enthusiasts, as well as those searching for their style for the first time. Even if it's your first time shopping for a style-conscious watch, the Nordgreen product range is clean, functional, understated, and affordable.
On top of that, these are some of the few Danish watch choices on the market that come with an extra altruistic touch built-in.
From an aesthetic perspective, Nordgreen watches come with the sensational style you would expect from Wagner, a man that has designed from brands like Capellini and HAY.
This is a designer who believes that every watch should tell a story, and that's something you feel from the moment you open a Nordgreen box.
Every time a Nordgreen watch is sold, either through Amazon, a retailer website, or a brick and mortar store, customers get to choose how a portion of their payment is distributed to make the world a better place.
The unique giving programme available from Nordgreen means that you can decide whether you want your watch to plant 200 square feet of rainforest in Latin America or deliver two months of clean water to a child in Central Africa.
The unique serial number on the back of your watch means you can track the impact that your watch makes.
When asked about their "give back" strategy, the Nordgreen team said that Danes believe that taking care of one another is a part of their identity.
By giving customers a way to give back whenever they buy a watch, Nordgreen can deliver a truly unique emotional connection between their brand and customers.
Vasilij Brandt, co-founder of Nordgreen, has been quoted saying that Denmark has access to free healthcare and education, as well as being one of the most sustainable countries on the planet. Nordgreen wants to proliferate those Danish values into its sales strategy.
Allowing customer to track the difference that they make with unique serial numbers helps to ensure a consistent, ongoing connection between Nordgreen and its followers. Every time a customer wears a Nordgreen watch, they'll remember the impact that they're having on the planet.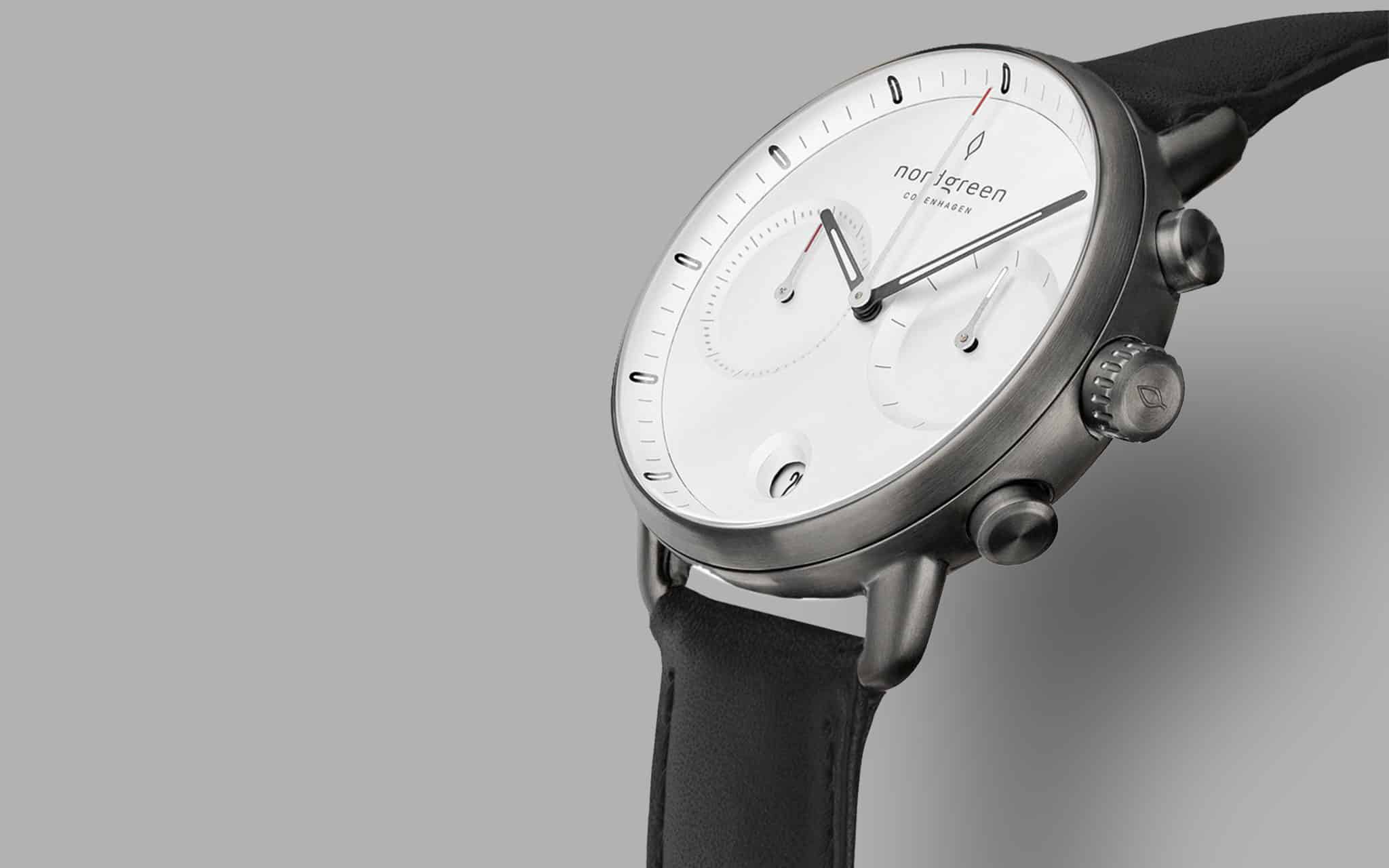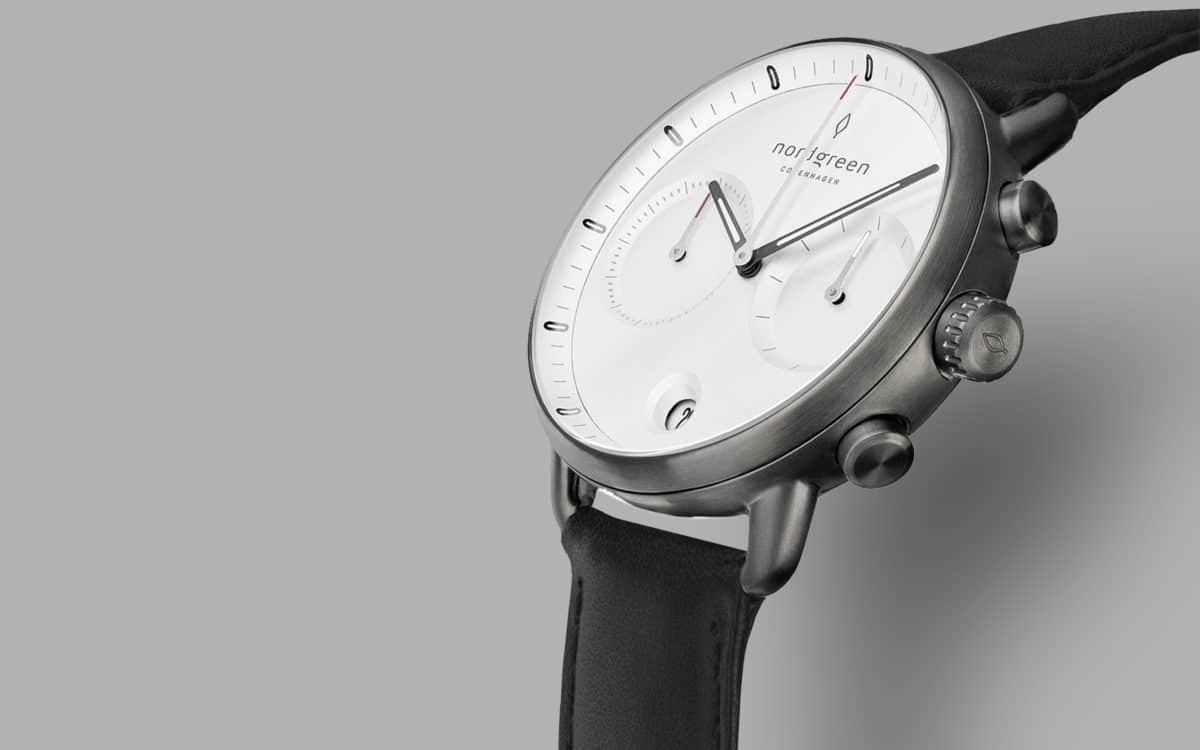 The leading Nordgreen watch: The Pioneer
Nordgreen offers a number of watch collections at the time of writing, including the Philosopher, Native, Infinity, and the Pioneer.
The Pioneer is the latest timepiece from the Danish watch brand, designed as a celebration of science for humanity, aiming to create a positive change in the modern landscape, and a quest towards a greener future.
Denmark is one of the global leaders in the green technology revolution, so it makes sense that the Nordgreen brand would want to build a watch committed to that transformation.
The Pioneer is a beautifully eye-catching watch, combining sensational simplicity with subtle touches of innovation.
The Nordgreen Pioneer places a clean and simple dial face with two sub-dials and a date window underneath a dome of sapphire style crystal. The surrounding case comes in different shades, from stainless steel, to rose gold.
You can even choose the colour of the dial, switching between blue, white, and black.
To make the Nordgreen Pioneer even more appealing, it comes in a selection of bundles, each with a variety of watch straps to choose from for different occasions.
The Nordgreen Pioneer is Nordgreen's unique take on the chronograph, with a dial that's meant to represent a clean, sustainable environment.
Even the red tips on the watch hands are intended to remind users of the wind turbines used for sustainable power throughout the Nordic region.
Features include:
11.9m case thickness and 42mm case width
Domed sapphire crystal glass
20mm strap width
Japanese quarts movement style
Interchangeable straps
Water resistance up to 5ATM
2 year warranty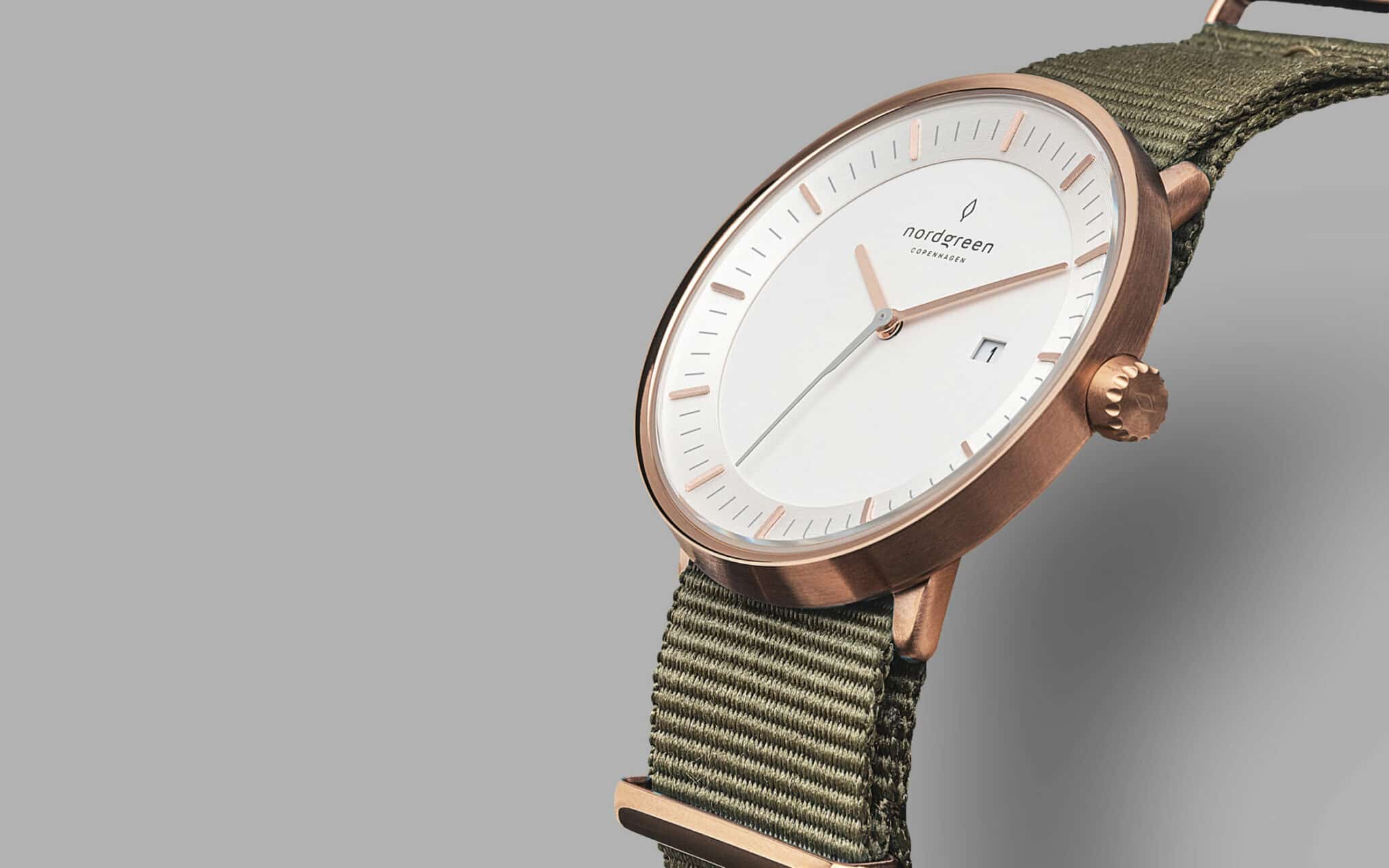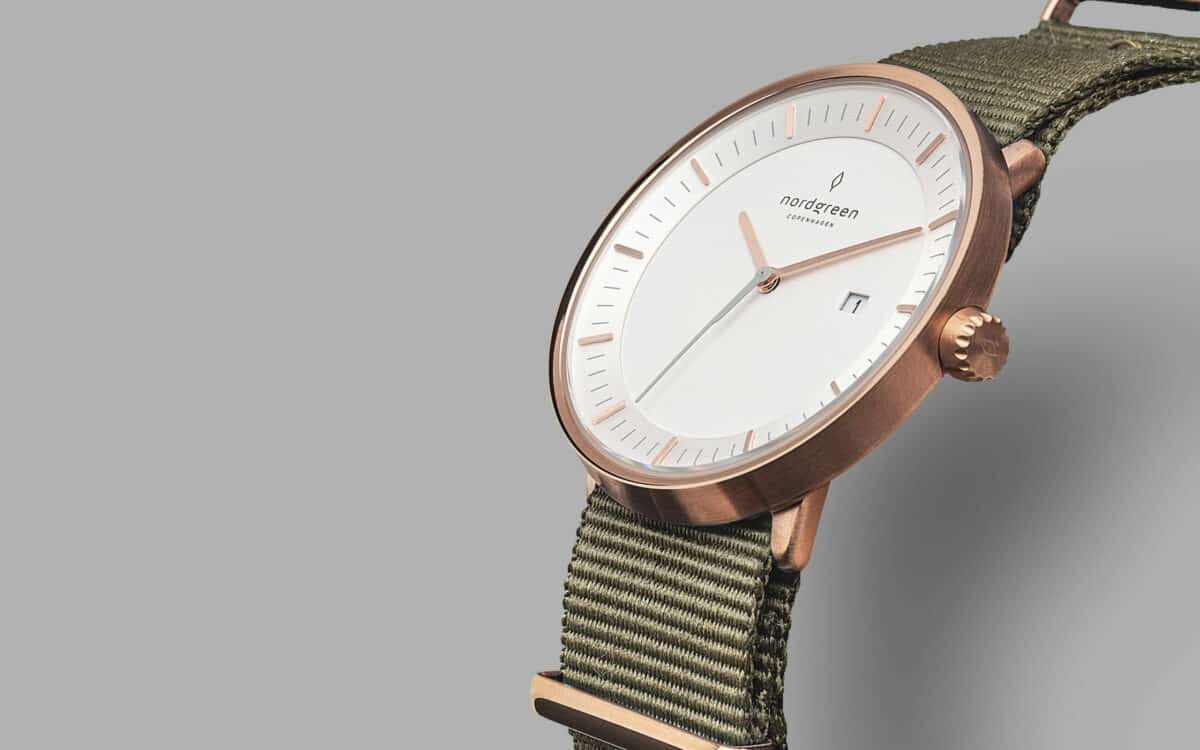 Nordgreen watch review: The Philosopher
The Pioneer is just the latest in a series of stunning Danish design watches from Nordgreen. One of our favourite designs in the portfolio is the Nordgreen Philosopher.
This highly affordable watch mimics the style and sophistication of a designer time piece, at a fraction of the price.
Created to celebrate the unique ability of Danish watch designers to "think differently" and learn from the past, the Nordgreen Philosopher features a unique asymmetric second hand. According to Nordgreen, this hand is intended to remind us of ideas that slice through time.
The cone-shaped case of the Nordgreen Philosopher has a narrower face than its base, helping to draw the eye to the centre of the dial. Nordgreen tells us that this design element is intended to keep us focused on the now.
The Philosopher contains many of the unique identifying features of the Nordgreen brand identity, the design is simple, but customisable, with various interchangeable straps available.
With the Philosopher Nordic watches, you can ensure that you're always ready for any occasion, with a watch that works beautifully, while capturing the unique essence of Danish brands.
The clean brushed image of the Philosopher combined with unique touches like visible tugging lugs highlight the amazing simplicity of Nordgreen's design.
Every aspect of your watch has been carefully crafted to remind you of the elegance and artwork that goes into the fundamentals of watch design. This timepiece might be simple and affordable, but it's nothing short of a masterpiece.
Features include:
7.22mm case thickness, 36mm case width
Stainless steel case
Japanese quartz movement
18mm or 20mm strap
Interchangeable strap
Water resistance up to 3 ATM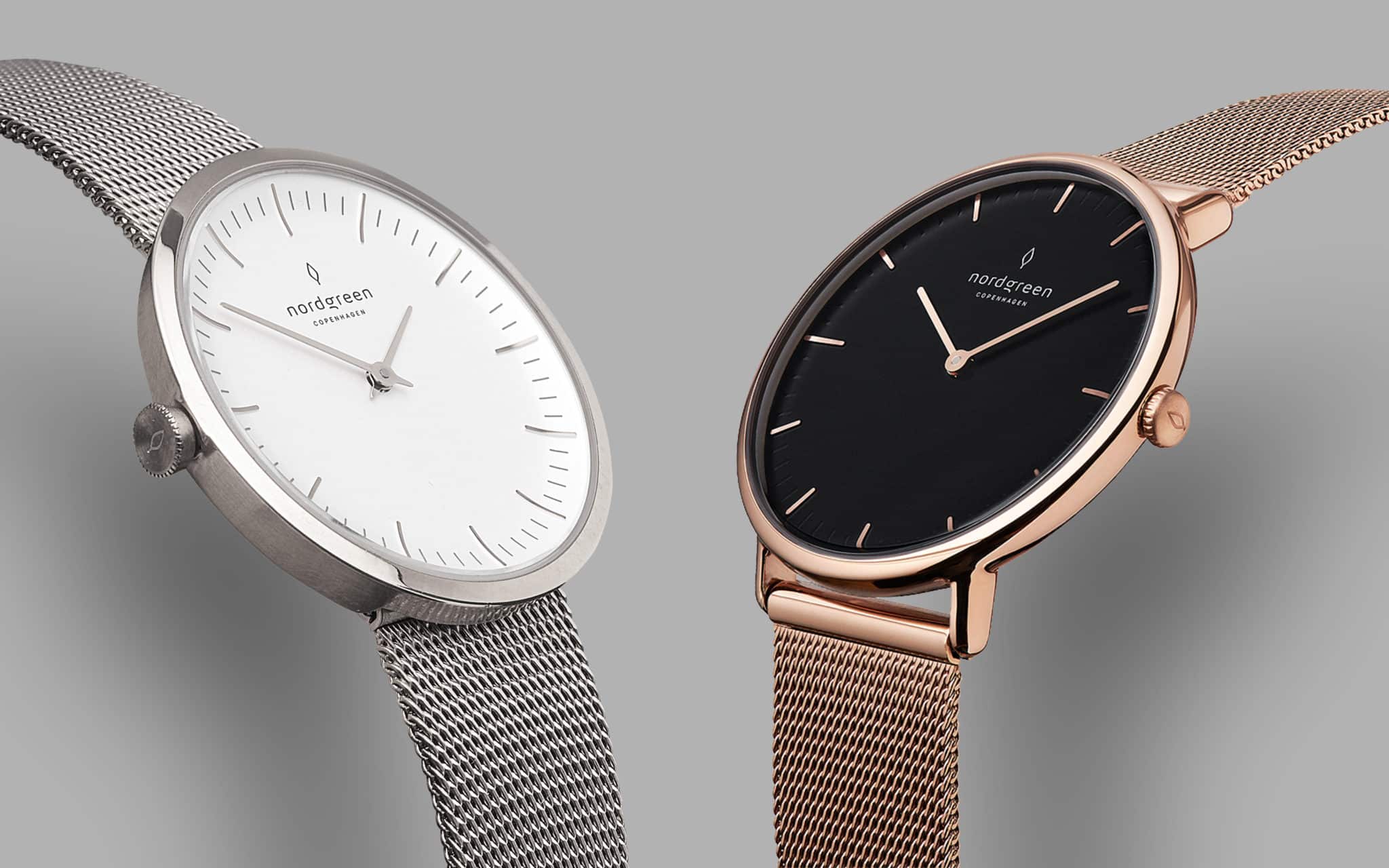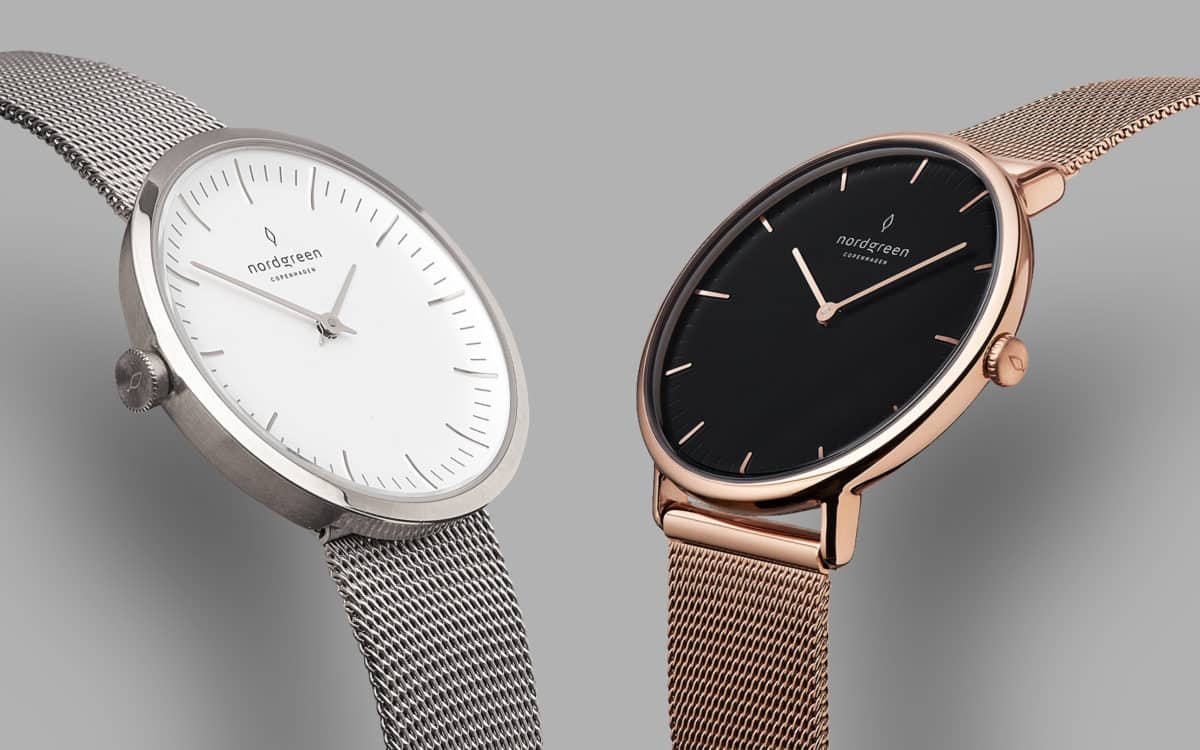 The Nordgreen Infinity and Nordgreen Native
As the Nordgreen watch brand continues to earn more attention from consumers across the globe, as well as plenty of funding, the number of watches in the portfolio continues to grow.
Aside from the Nordgreen Pioneer and the Nordgreen Philosopher, there's also the Nordgreen Infinity and the Nordgreen Native to explore.
Each of these watches come in both women's and men's designs, although we feel that the elegance and simplicity of each product makes them relatively universal in the first place.
If you're a fan of Danish design watches because you love the minimalist appeal of Nordic brands, then you're likely to appreciate the elegance of the Nordgreen Infinity.
Available both as a standalone product, or in a bundle with numerous straps to choose from, the Infinity is a breath of fresh air.
Understated and graceful, these are watches that remove all the extra fuss of high-tech watches. There are no digital elements or extra dials included beneath the glass of the stainless steel watch face.
The most prominent part of the design is the curved dial, intended to symbolise the infinite scope of time and space.
The Nordgreen Infinity focuses exclusively on the bare essentials. The lugs, date, and even the finer details of the hourly marks have been removed.
Like other Nordgreen watches, the Infinity also comes with interchangeable straps, intended to help you prepare for any occasion.
Features include:
6.8mm case thickness, 32mm case width
Stainless steel case material
Japanese quartz movement
16mm strap
Multiple strap and case colours
Water-resistant up to 3 ATM
Alternatively, the Nordgreen Native is the brand's attempt to capture the amazing culture and sophistication of Copenhagen in a timepiece. With a sleek rounded case, Nordgreen has attempted to highlight the unique balance of the city.
Like the Infinity, the dial has had any extraneous detail removed, with light grey minute marks that are barely visible at a glance.
The rounded lugs and the beautifully classic finish are excellent insights into the love that Nordgreen has for the location where both of its founders began.
Jakob Wagner's incredible ability to harness elegance makes the Native perfect for men and women alike, particularly with the interchangeable straps that are an iconic part of Nordgreen watches.
With a range of case colours to choose from, including rose gold, silver, gold, and gun metal, and various unique straps, you can tailor this watch to suit any occasion.
What's more, like many of the watches in the Nordgreen portfolio, these time pieces come with a water resistance level of at least 3 ATM. This means that you might not be able to go swimming with the watches, but your devices will hold up well to an unpredictable downpour.
Features of the Nordgreen Native include:
6.8mm to 8.35mm case thickness
32mm to 40mm case width
Stainless steel case material
Multiple dial colors
Japanese quarts movement
16mm to 20mm strap
Water resistant up to 3 ATM
What makes this Scandinavian brand so special?
By this point, you've probably seen for yourself what makes Nordgreen watches so appealing.
However, if you're still not convinced, here are our top reasons to buy one of these Nordic watches for yourself:
1. Unbeatable Danish design
We've always been fans of the simplicity and minimalism of Scandinavian design. While not every company that attempts to embrace this style is successful, Nordgreen highlights its Nordic roots with clarity and passion.
The unique combination of simplicity and elegance in Nordgreen watches is thanks in large part to the input of the incredible Jakob Wagner, who has infused Scandinavian spirit into every watch.
Whether you choose the simple Infinity, or something more advanced, like the Nordgreen Pioneer, you're sure to be impressed.
2. Style you can trust
These Danish design watches will give you a lot more than just a pretty face. Ideal for both statement accessories and everyday wear, the Nordgreen watches offer the perfect blend of performance and functionality.
Your Nordgreen watch will be powered by Japanese quartz movement – a solution for timepieces that combines sturdy and durable performance, with minimalist simplicity.
You also get fantastic interchangeable straps with every watch, so you can ensure that your accessories reflect your style and mood.
3. They give something back
It's easy to wax lyrical about the beauty and visual appeal of Nordgreen watches, but style isn't the only thing that makes these devices special. Nordgreen watches integrate the Scandinavian concept of social responsibility and generosity.
Every watch you buy will give you the option to choose one of three non-profit organisations to support. Causes include protecting the rainforest in Latin America, educating Indian children, or delivering clean water to central Africa.
Knowing you're giving something back to society makes wearing one of these watches even more incredible.
4. The service is phenomenal
Nordgreen is the definition of a customer-first brand. The company wants to put its clients first, which is reflected in everything from its money-saving bundles, to its exceptional support.
If you have any complaints or concerns, all you need to do is contact the company, and they'll get back to you as soon as possible.
To ensure next-level customer satisfaction, Nordgreen also keeps expanding its range and delivering new solutions based on customer feedback. There are also various resources on the website to help you choose the perfect purchase.
5. Affordable pricing
Finally, when you're shopping for a Danish watch from someone as well-known as Jakob Wagner, you don't expect to have to pay only a couple of hundred dollars for your chosen product. It's surprising then, that you can get a Nordgreen watch from only £144.
When you consider the incredible design, feature set, and performance that you're getting, the price is truly unbelievable. Plus, free delivery is available for a lot of the products too.
Remember, all of the Nordgreen watches available today make the most of high-quality materials and next-level manufacturing. Plus, the brand partners with manufacturing committed to sustainable materials and eco-friendly practices too.
Combine all of those benefits with the fact that Nordgreen offers customers a 24-month (2-year) warranty on all watches, and it's challenging to find a reason not to invest.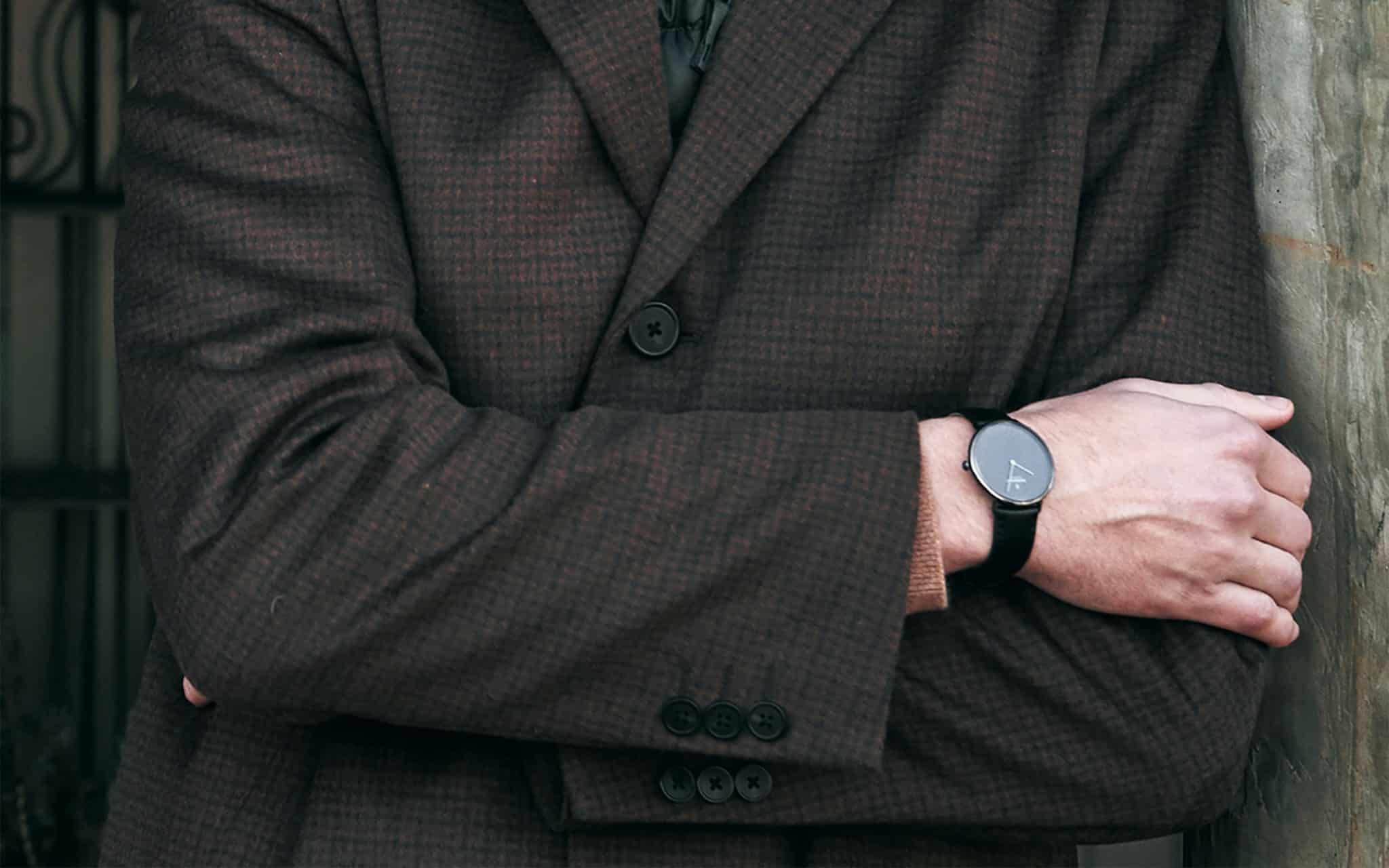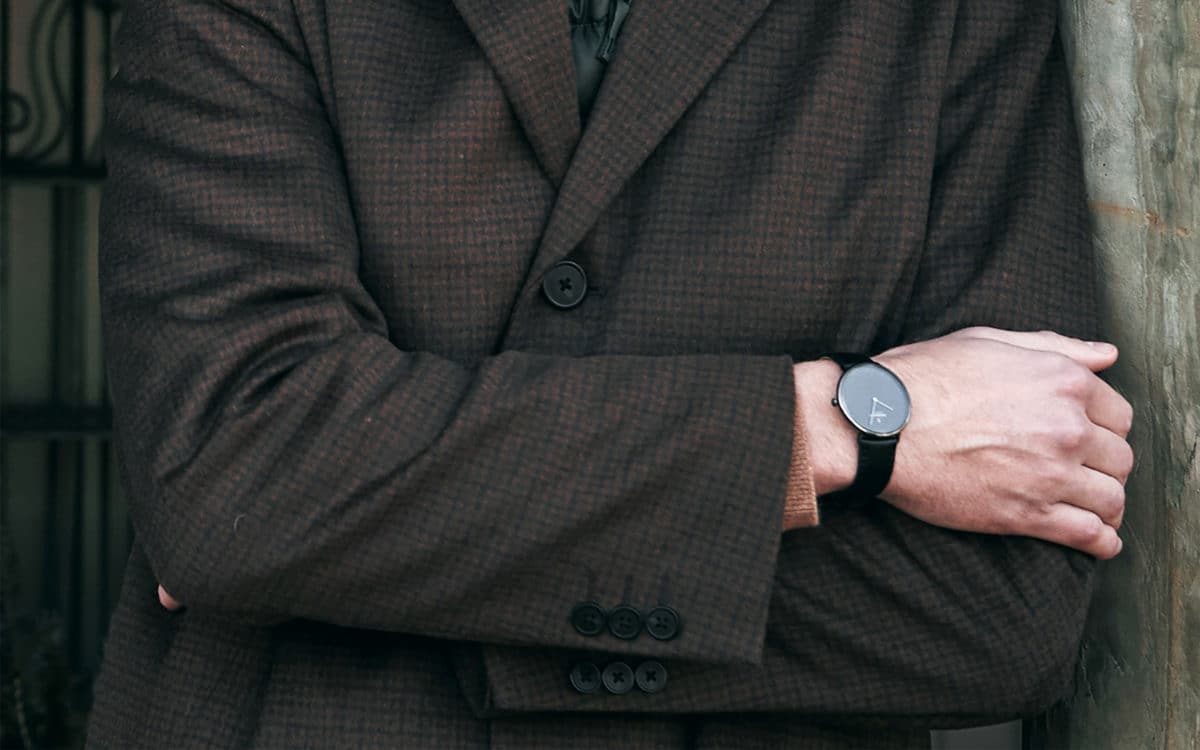 One of the most unforgettable Danish watch brands
In our opinion, the Nordgreen brand is everything that you could hope for from a sustainable, forward-thinking, and modern Danish brand. The Nordgreen watches are brimming with the kind of beautiful details and unique elements that only someone like Jakob Wagner could deliver.
Powering each of the Nordgreen watches is a Japanese quartz movement, a concept in the timepiece environment that's synonymous with both precision and durability.
Combine that sheer excellence with the fact that a portion of your purchase goes towards a great cause – a cause that you can choose for yourself – and it's easy to see why Nordgreen is such a quick-growing brand.
There are few Scandinavian watch brands in the world today that can promise their customers that not only will they look amazing, but they'll feel good about their purchase too.
Nordgreen watches come infused with the kind of altruistic background that makes you glow every time you look at your wrist.
It's not just the design of the watches that captures your attention when you dive into an assessment of the Nordgreen brand. Sure, the timepieces are a thing of beauty – but it's the heart of the brand that makes you fall in love.
If you're still looking for that perfect watch you can see more smartwatches for men on Superwatches.
Fabrik Brands: Creative Industry