12 of the most inspiring examples of corporate branding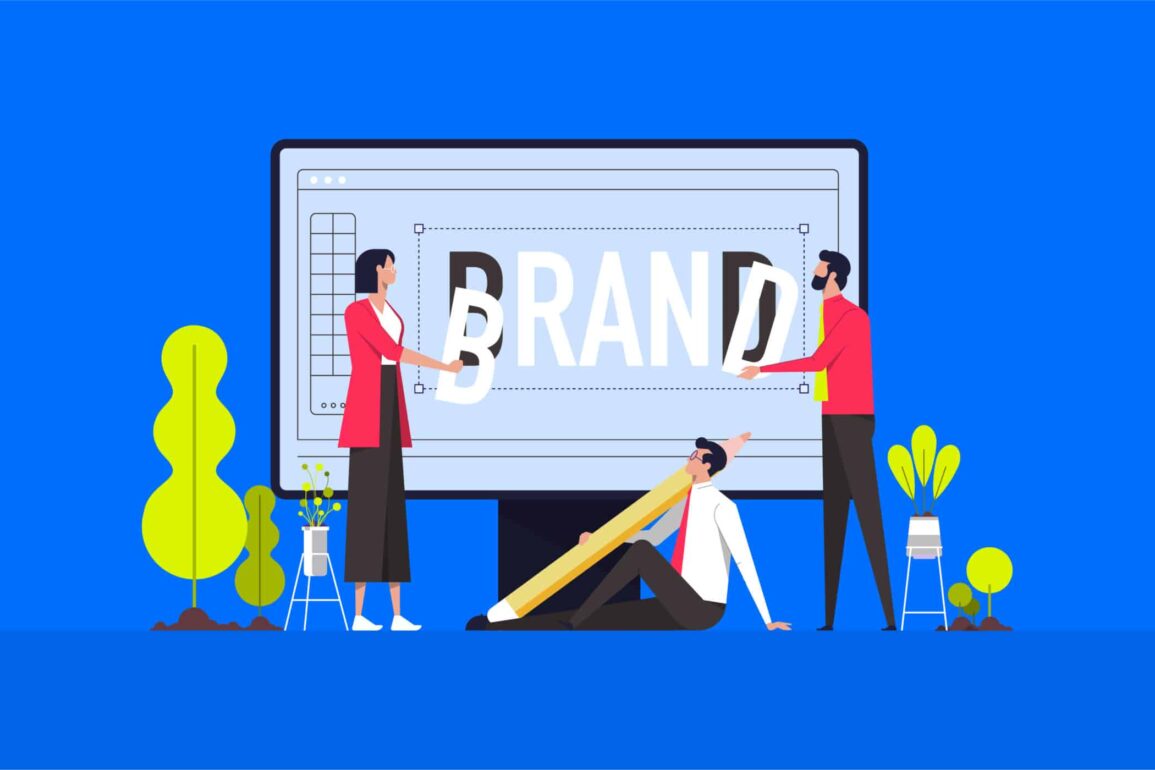 The best examples of corporate branding show us just how important the right brand strategy is to every company. Whether you're a small B2C business or a growing multinational enterprise, your brand determines how you connect with your target audience.
Building an effective corporate identity is how companies ensure their solutions and personality resonate with the customers they're trying to reach. Everything from a company's logo design to its marketing campaigns and product packaging influences its position in its chosen market.
At present, there are countless fantastic corporate branding examples out there.
You're probably aware of a few major names, from Google (Alphabet) to Cisco and SAP. These organizations have become leaders in their field because they know how to showcase their core values to their customers in a way that delivers long-term loyalty and growth.
Today, we're taking a closer look at some of the best examples of corporate branding to help inspire and motivate you in the creation of your amazing brand.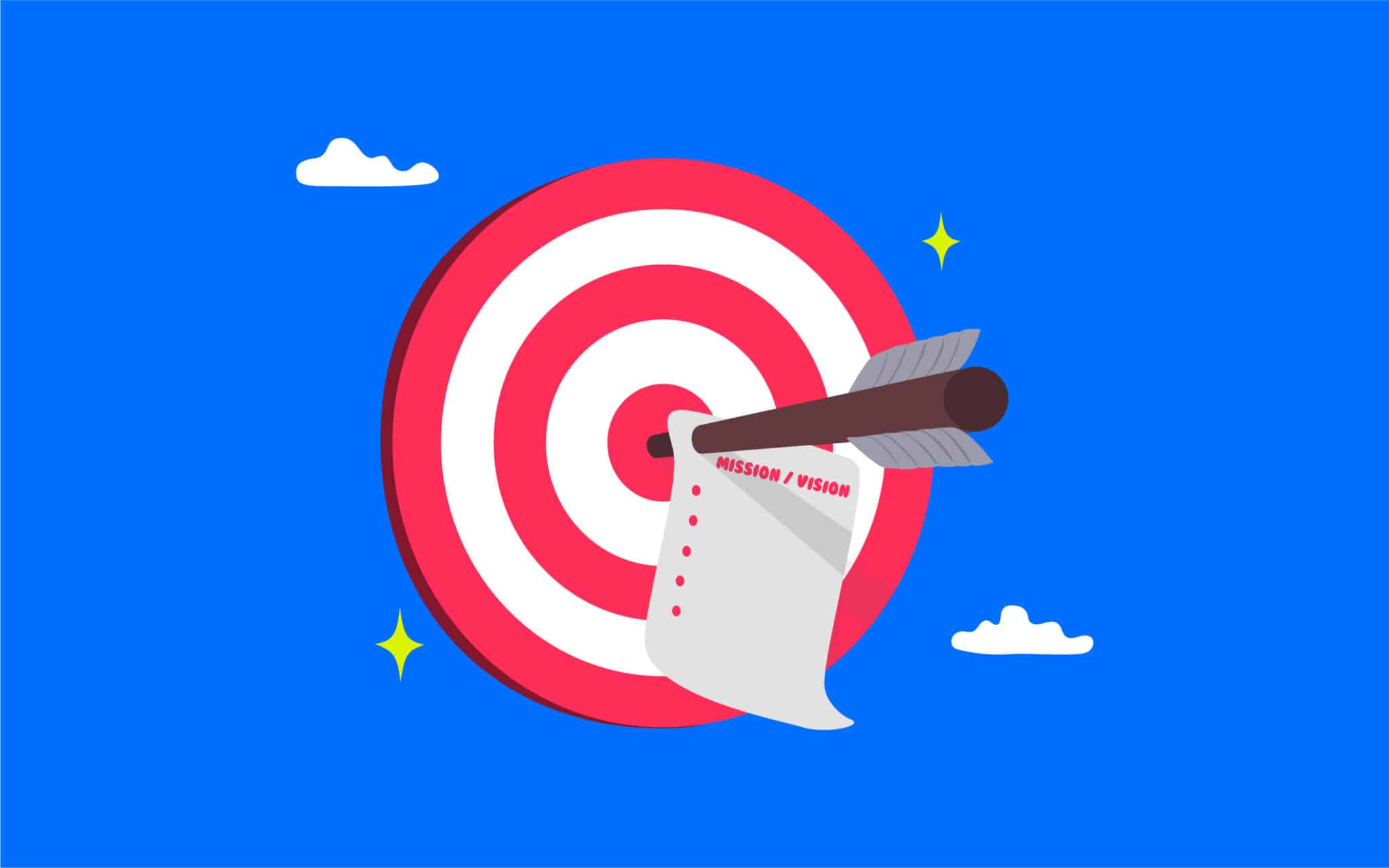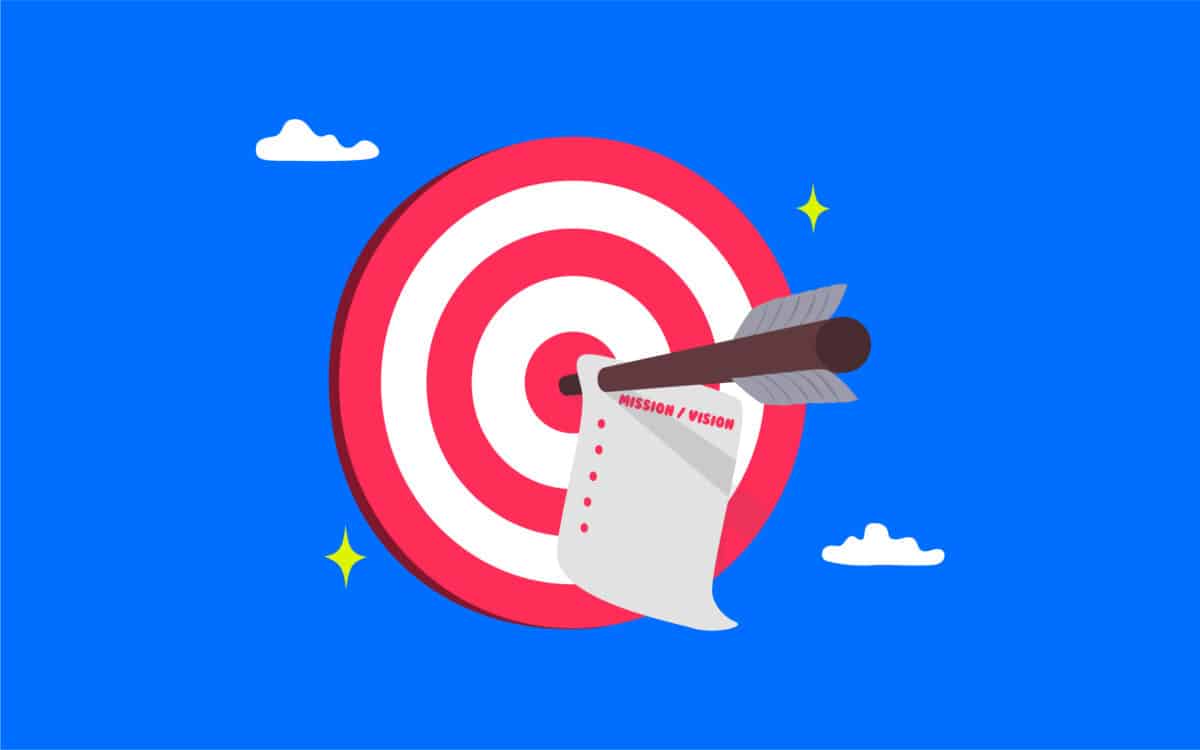 What is corporate branding? An introduction
Before we dive into some of the best examples of corporate branding, it's worth defining why corporate branding strategies are a little different from standard branding campaigns. For the most part, branding a "corporation" is the same as branding virtually any kind of business.
A comprehensive brand strategy will still include a carefully chosen business mission and vision. You'll still need to ensure your visual identity (logos and color palettes) aligns with the personality you've chosen for your company.
It's also equally important to make an emotional connection with your customers through the use of strategic brand values.
However, corporate brands have a slightly different focus from other companies, as they concentrate on capturing the attention of B2B customers in most cases.
In other words, instead of trying to attract everyday consumers with their brand strategy, corporate brands highlight their identity to other organizations. This often means they need to focus more carefully on specific areas.
A corporate brand may pay more attention to demonstrating the values of specific products in its marketing strategy or regularly highlight its approach to corporate social responsibility.
12 Amazing examples of corporate branding
Now that we've defined what corporate branding actually is, let's dive into our examples. As mentioned above, there are plenty of excellent examples of corporate branding out there. For today's list, we're focusing on some of the most well-known and reputable companies from across the globe.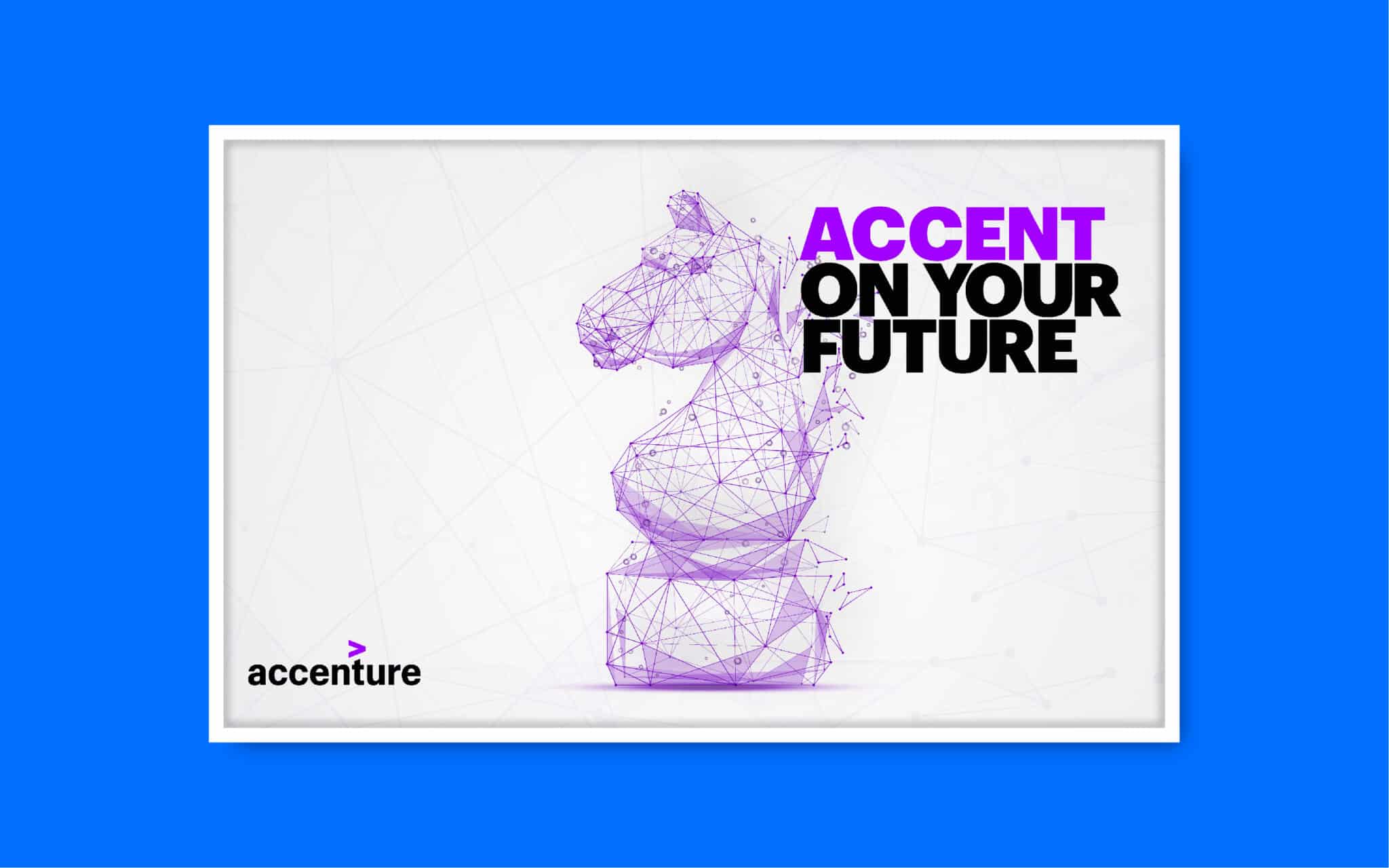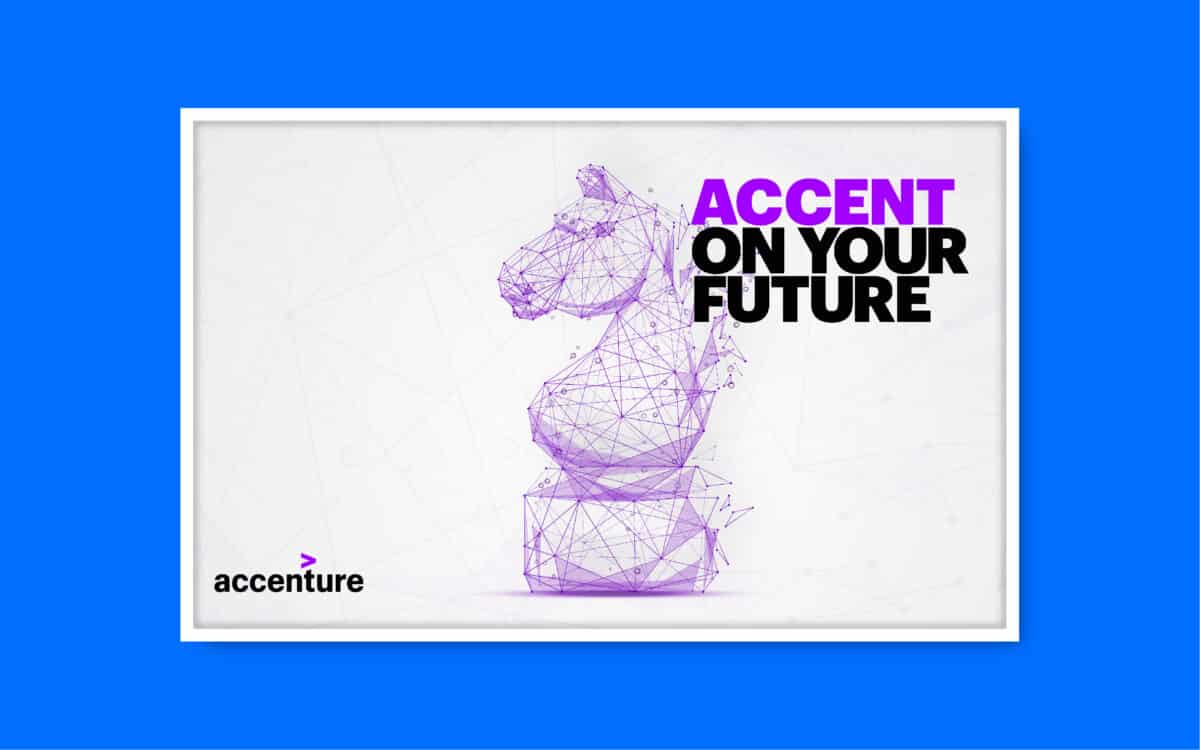 Accenture
Everything about Accenture's brand is built with a focus on innovation. The name "Accenture" comes from the words "Accent on the Future."
The company's carefully chosen logo also highlights this forward-thinking strategy, with a simple purple arrow pointing to the right about the brand's wordmark. The Accenture brand is committed to the promise of delivering positive change.
The organization's brand purpose, "to deliver on the promise of technology and human ingenuity," is evident in everything the company does.
Not only does Accenture consistently commit to the research and development of new products and services, but it shares its insights with the world through webinars, events, and reports. This helps to position Accenture as a thought leader.
Recently, Accenture updated its branding strategy in 2020 to focus on an era of rapid digital transformation. The new brand update increased the company's media spend to over $90 million and will focus on delivering more meaningful content to customers.
Accenture excels at being a leader in its industry, with a personality built around exploration, discovery, and inspiration. It's an optimistic company committed to being a champion in the lives of its customers, big and small.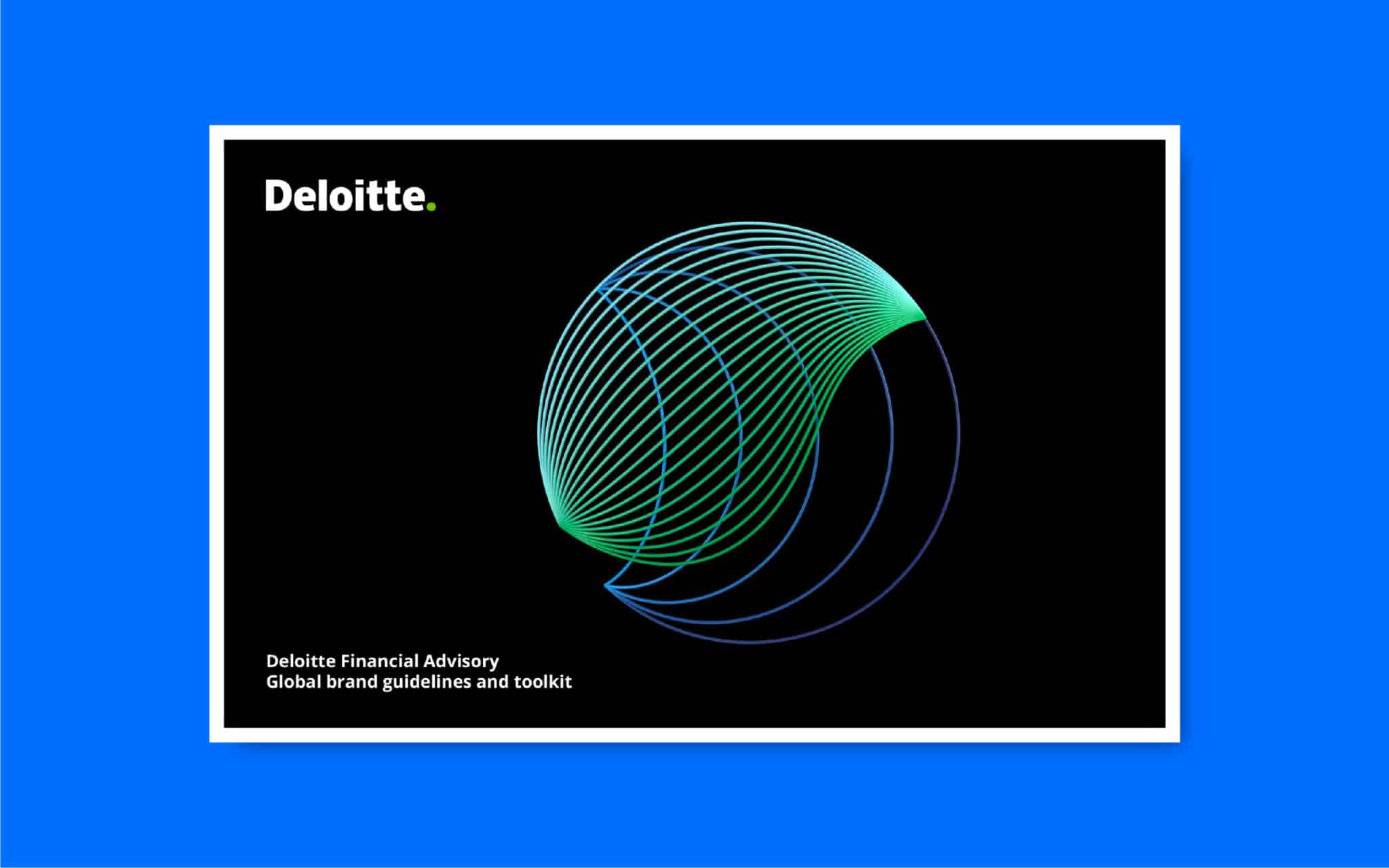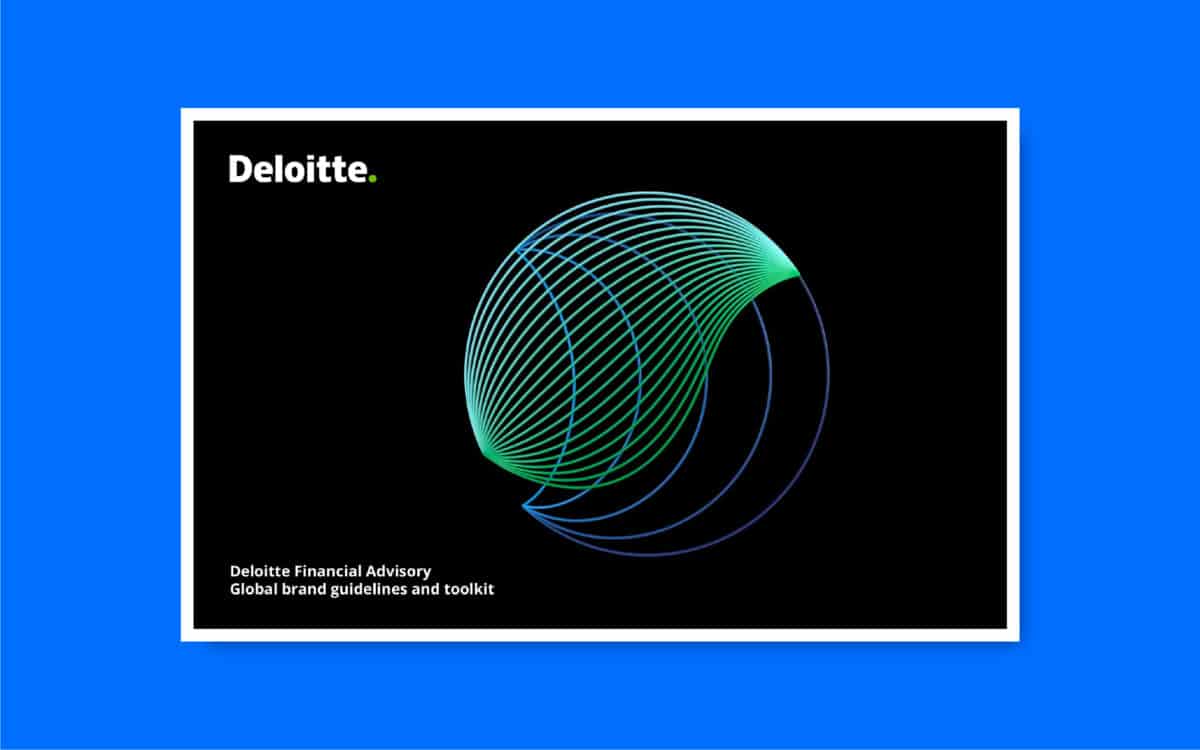 Deloitte
One of the best examples of corporate branding in the world today, Deloitte positions itself as an innovator and thought leader focused on putting the customer first.
The company's visual identity is simple and refreshing. The Deloitte logo features just the name of the company, with a simple green dot alongside it, symbolizing growth and transformation.
Similar to many long-lasting organizations in the corporate world, Deloitte has refreshed its identity over the years to appeal to a changing audience.
The organization announced a makeover to its visual presence in 2016, as well as a new structure for the company, which would focus on bringing all of the different components of the Deloitte brand under one roof.
Of course, Deloitte's powerful brand identity goes far beyond its visual presence.
The company shares its corporate values consistently, with statements, blogs, and events designed to highlight its focus on transforming the world around us. Deloitte commits to creating thought-leadership content on a regular basis, which highlights the knowledge of its organization.
Deloitte also believes in consistently supporting the betterment of the world with sustainable, ethical, and social practices. The brand is also extremely transparent, constantly sharing information about its evolutions through press releases and downloadable documents.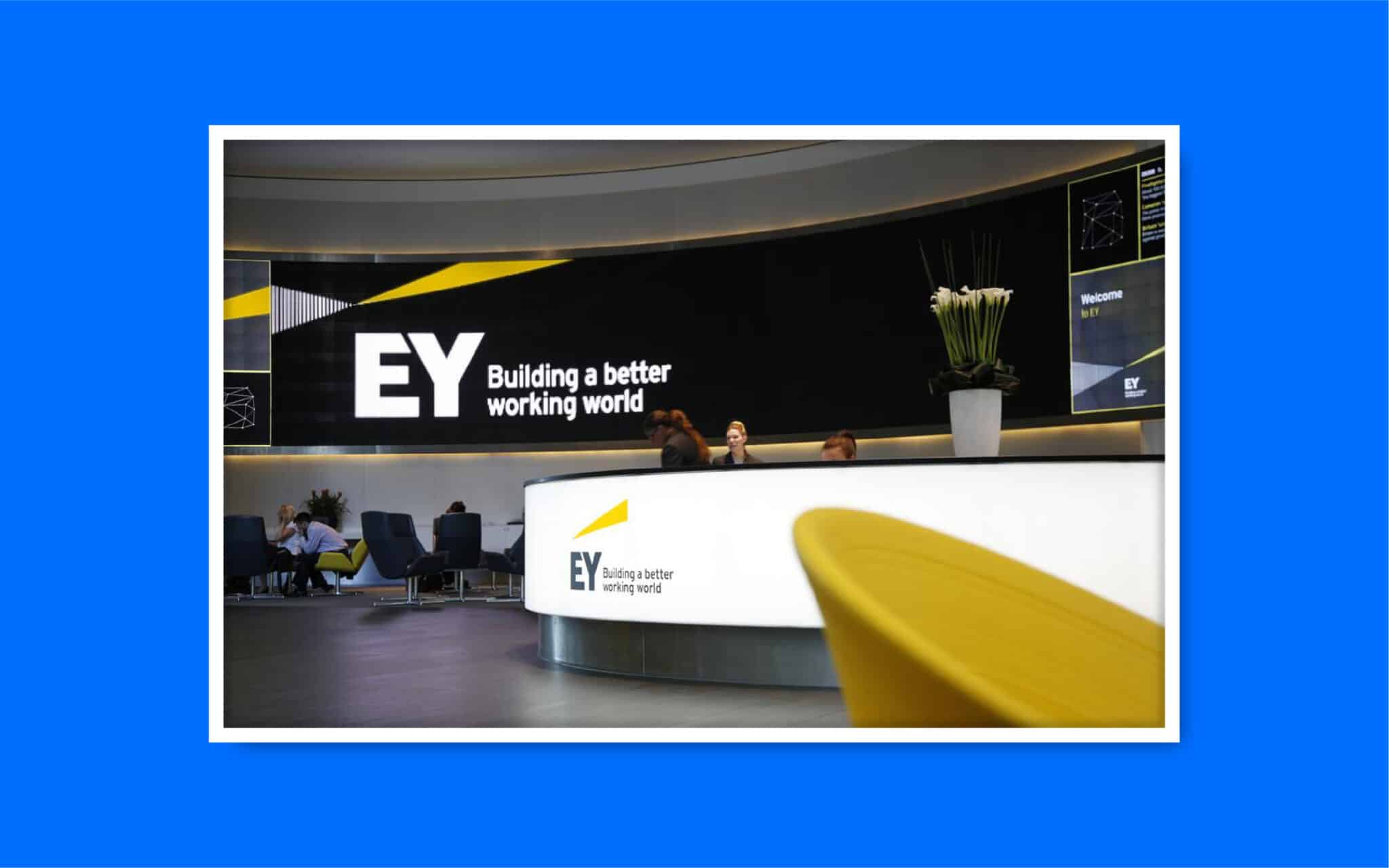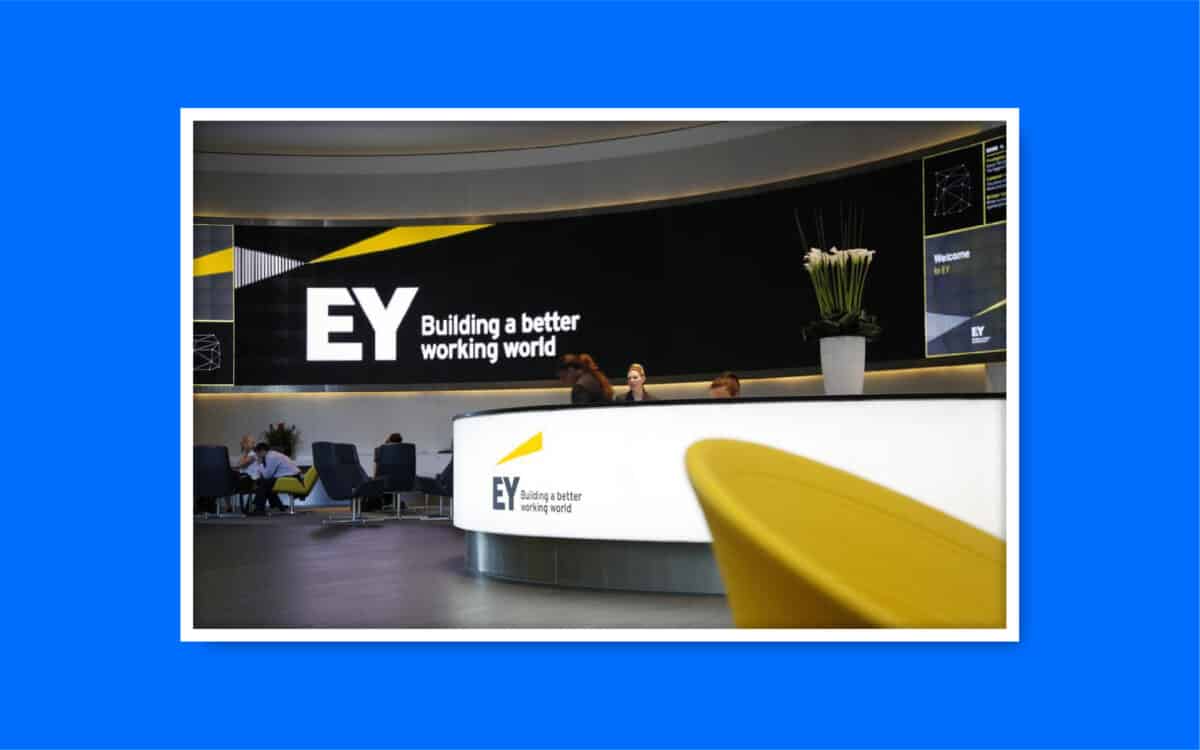 Ernst & Young
Otherwise known as EY, Ernst & Young is a services company committed to building a better working world. The company's brand identity highlights this unique mission in a number of engaging ways.
The EY logo, with its yellow dash, symbolizes joy and innovation. The company's personality, which revolves around a combination of authority and friendliness, helps to position the brand as a friendly partner in the growth of developing companies.
Ernst & Young commits heavily to empowering its customers with its marketing strategies, investing in the creation of reports, guides, and even calculators to help businesses make important decisions about growth.
The brand has a strong presence on social media, constantly connecting with its customers through shared content, and even highlighting the stories of its clients.
Ernst & Young is also a highly transparent brand. On the company's website, customers can read more about the brand's purpose, the technology they use, and even the long-term value they hope to bring to clients.
Plus, the brand is heavily committed to sustainability, investing in futuristic new strategies to protect the planet and its resources.
Ernst & Young is a community-driven brand focused on helping its customers reach new heights with clear, convenient messaging and valuable resources.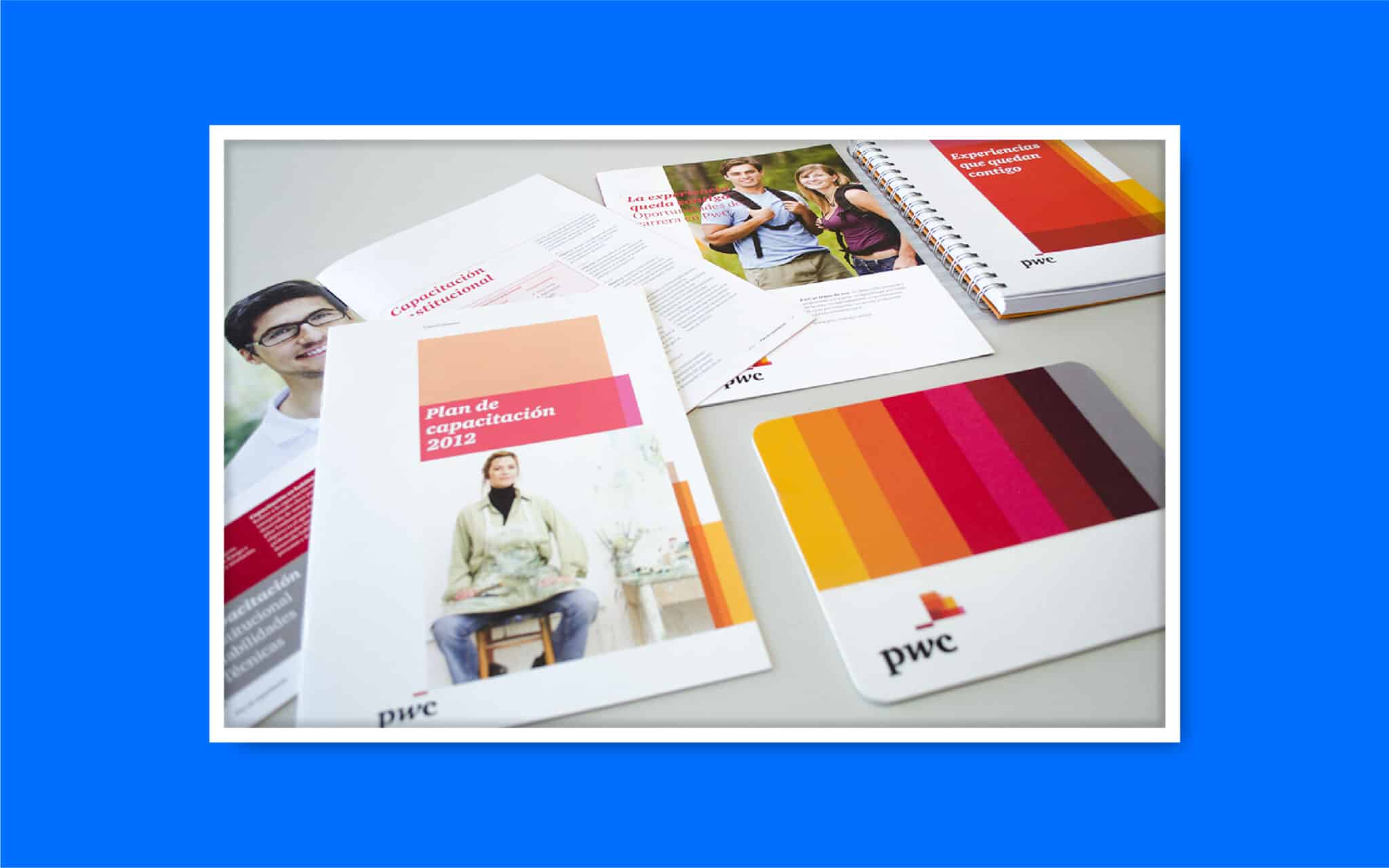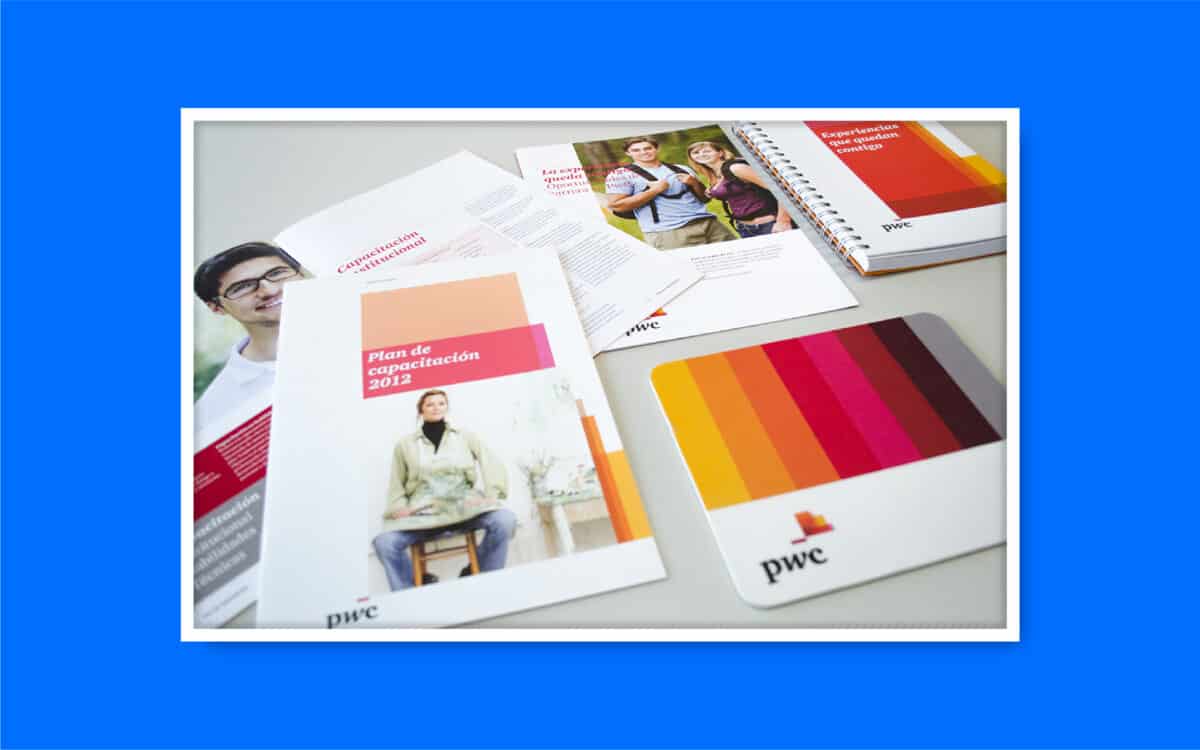 PricewaterhouseCoopers
Known to most people as simply "PwC," PricewaterhouseCoopers is a global professional services firm based in London. It's one of the biggest professional firms by revenue in the world, and one of the reasons for this is its phenomenal brand.
PWC keeps things simple and innovative with its visual identity. The company's logo features the name of the organization in all lowercase letters, specifically to make the organization seem more appealing and friendly.
The colorful geometric shape used in the logo represents the company's commitment to building new things.
Part of what makes PWC's brand so compelling is its approach to messaging.
Not only does the brand use regular content to enhance brand awareness, but it connects with potential customers on a deeper level, with a friendly tone of voice designed to convert complex topics into simpler content. PWC's marketing mix covers the entire digital world.
The brand consistently shares official statements, business articles, and statistical reports to highlight a commitment to transparency.
The brand also participates in corporate talks in corporate events and colleges around the world, helping it to position itself as a leader in customer experience and a powerful authority in its industry.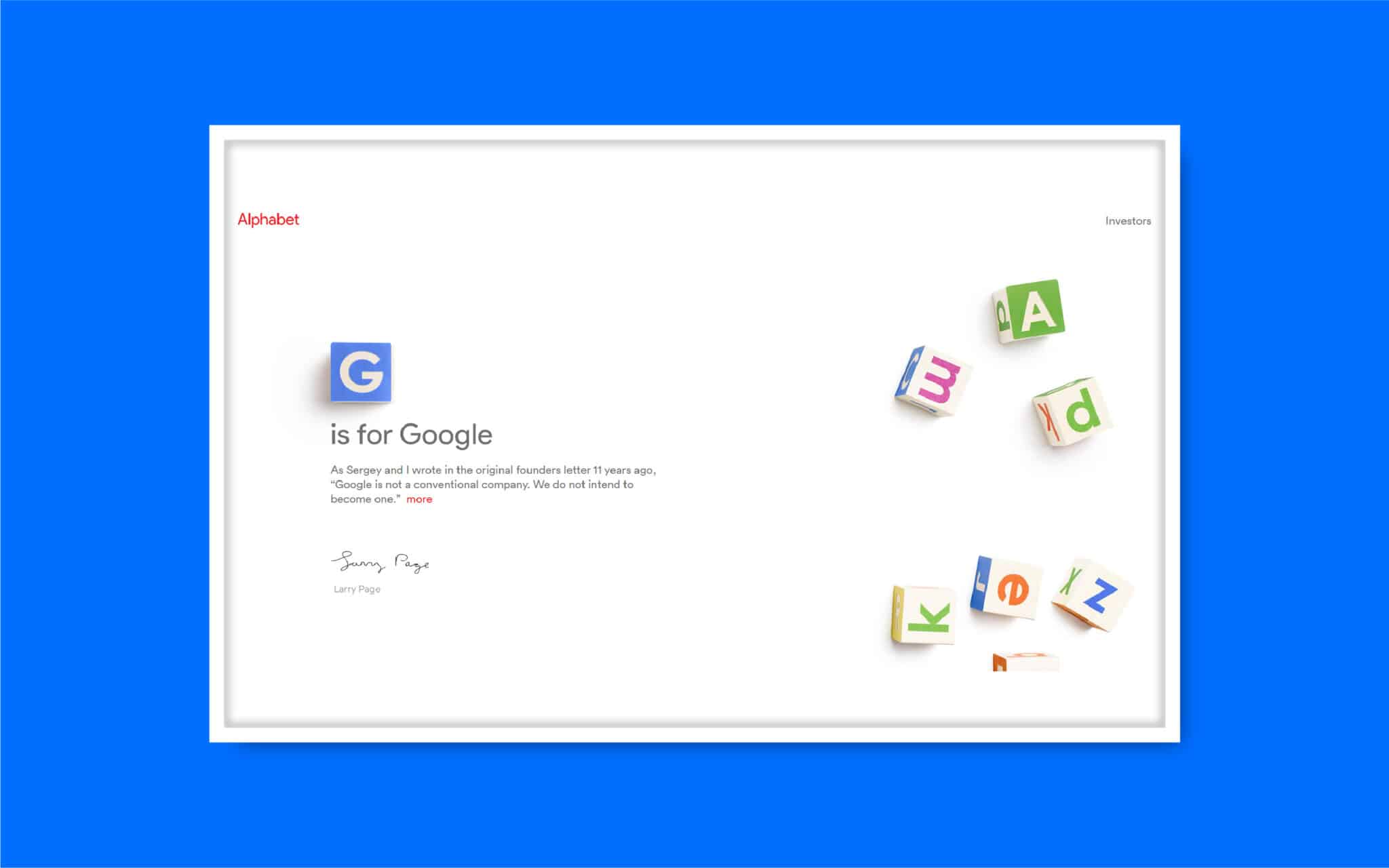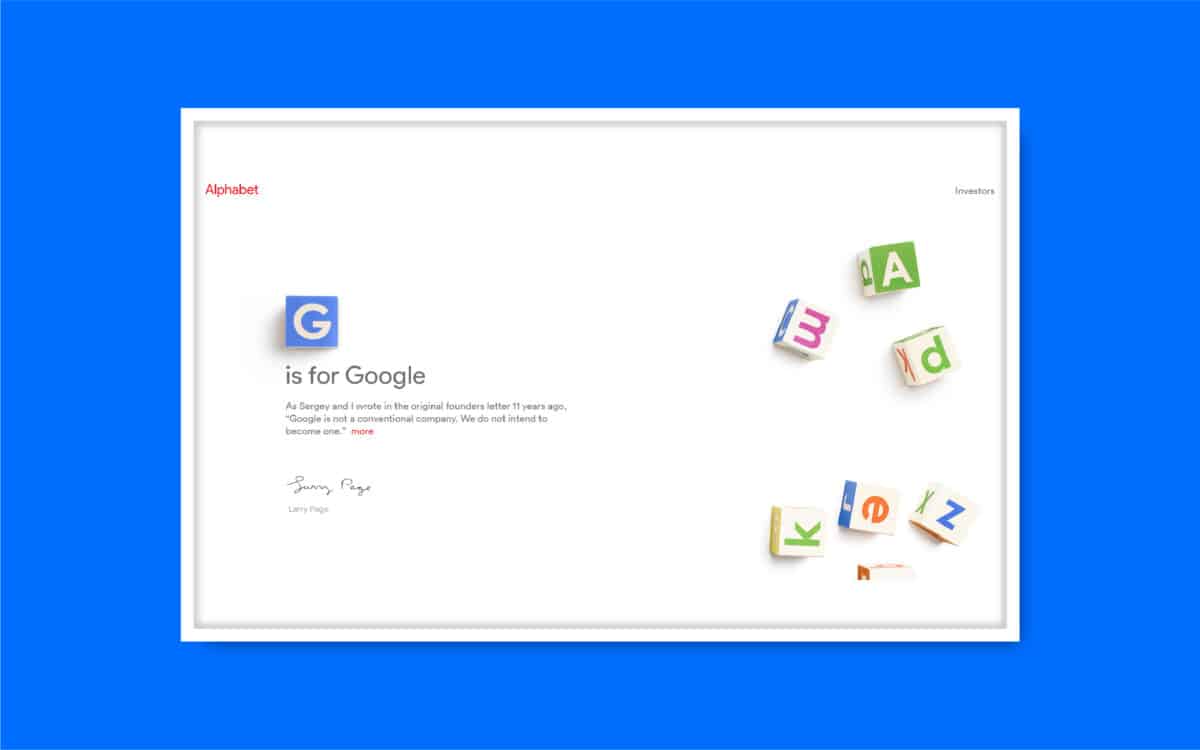 Alphabet
One of the best examples of corporate branding, and successful branding in general, comes from Google's parent company, Alphabet. The organization immediately created a strong foundation for its identity with the choice of a phenomenal name.
The word "Alphabet" was chosen to convey the diversity of the solutions and services the organization has to offer.
The multinational brand has a simple visual identity, which builds on the authoritative but friendly image created by Google. Even the domain name chosen for the company is interesting. Rather than opting just for "Alphabet.com", the team decided to choose the URL "ABC.xyz".
Alphabet focuses on empowering other companies with a promise to make the transformation of organizations as simple as possible. Alphabet prioritizes responsibility, sustainability, and customer-centric services.
It delivers on its goals to be a responsible expert in its field by investing in strategic partnerships and opportunities for growth.
Alphabet also allows each company under its wing to develop its own specific brand identity. Although there are some similarities between the Alphabet and Google brands, many other organizations connected with Alphabet have their own visual identity and personality.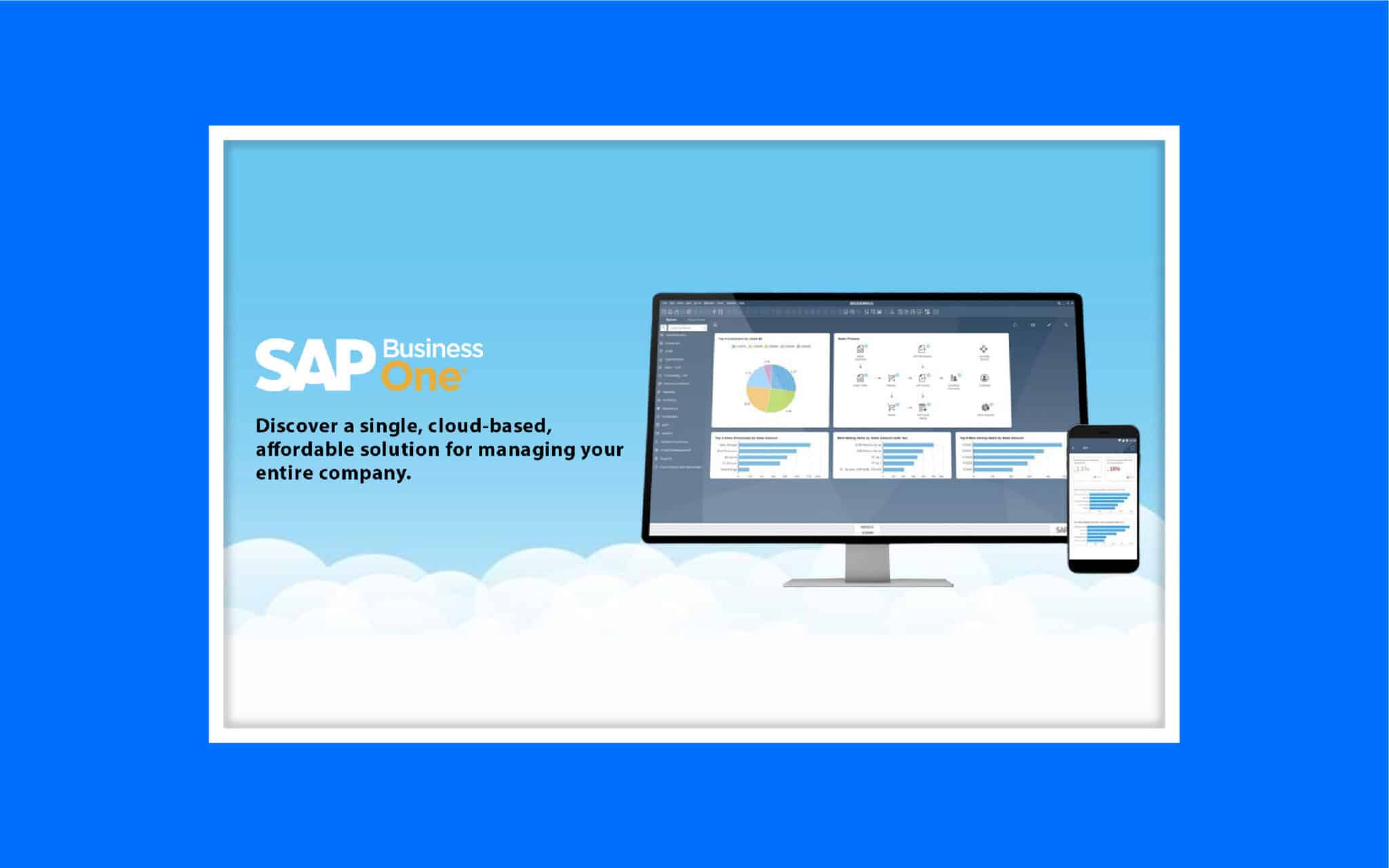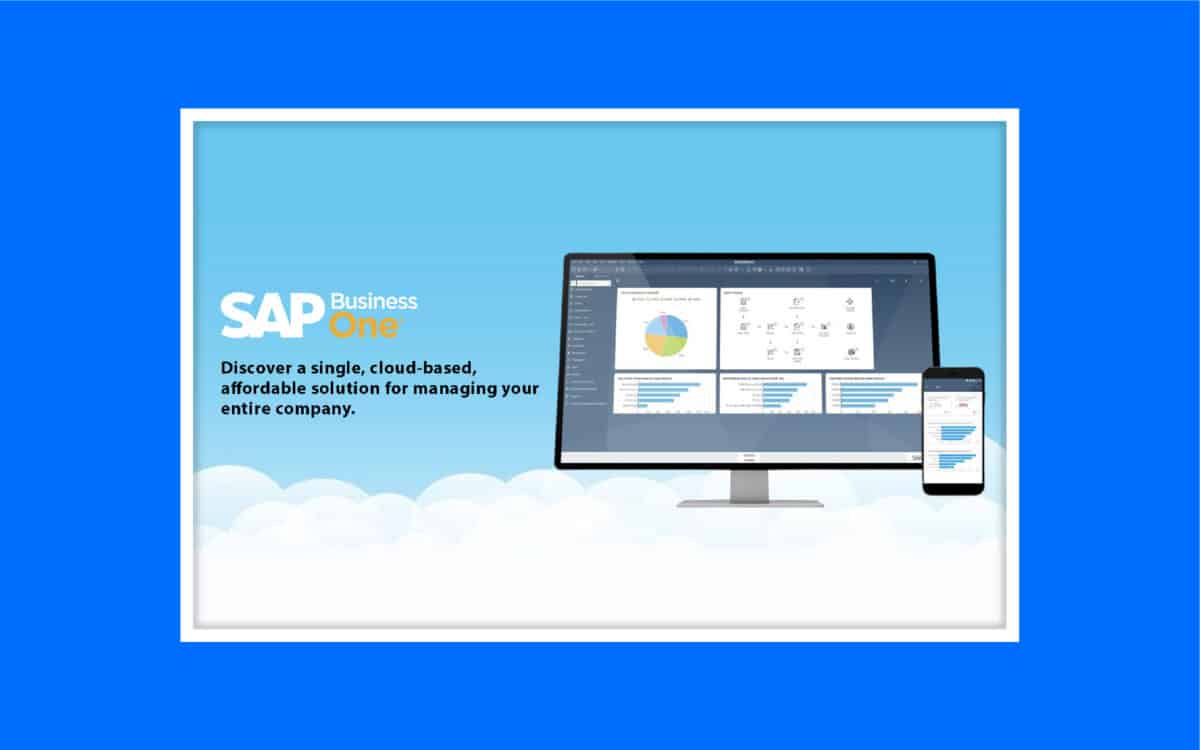 SAP
German multinational software company, SAP, is another of the best examples of corporate branding in the world today. The company's brand essence revolves around helping the world to run better and improving people's lives with a strong focus on sustainability.
Although SAP has made a few changes to its brand strategy over the years, it constantly commits to transforming the world we live in.
SAP's personality is one of authority and expertise. The company positions itself as an organization capable of helping business owners to push their companies in the right direction. However, it does so with a focus on simplicity.
In 2015, the company even launched a global campaign called "Run Simple" to highlight convenience as its unique selling proposition.
Although SAP creates complex, technical products, it aims to consistently improve user experience by explaining complex terminology in simple terms. At times, the company even adds humor to its tone of voice to make it seem more friendly to potential customers.
Like many of the best examples of corporate branding, SAP's strategy also revolves heavily around championing its customers. This strong corporate brand uses customer success stories to highlight its message and its unique values.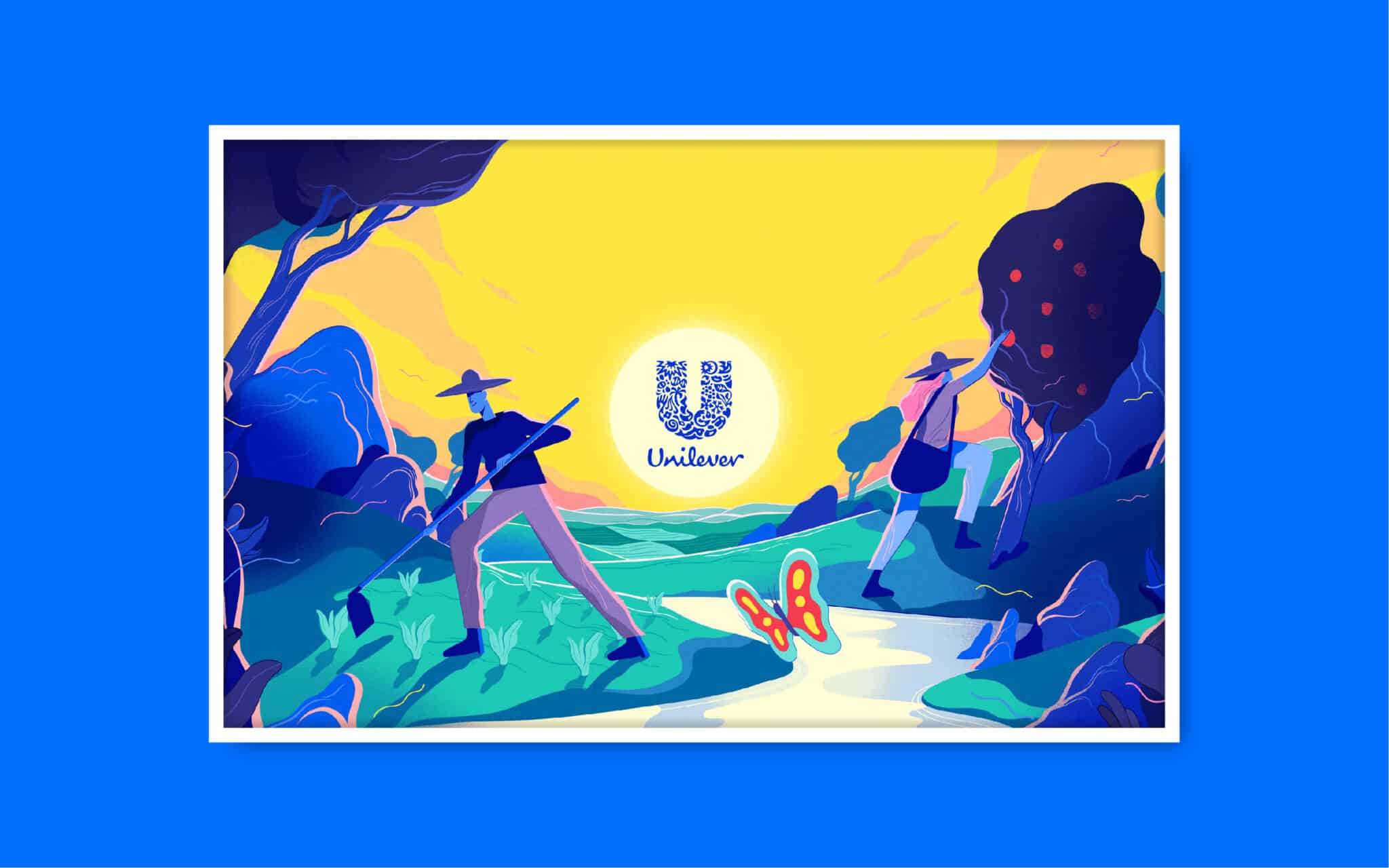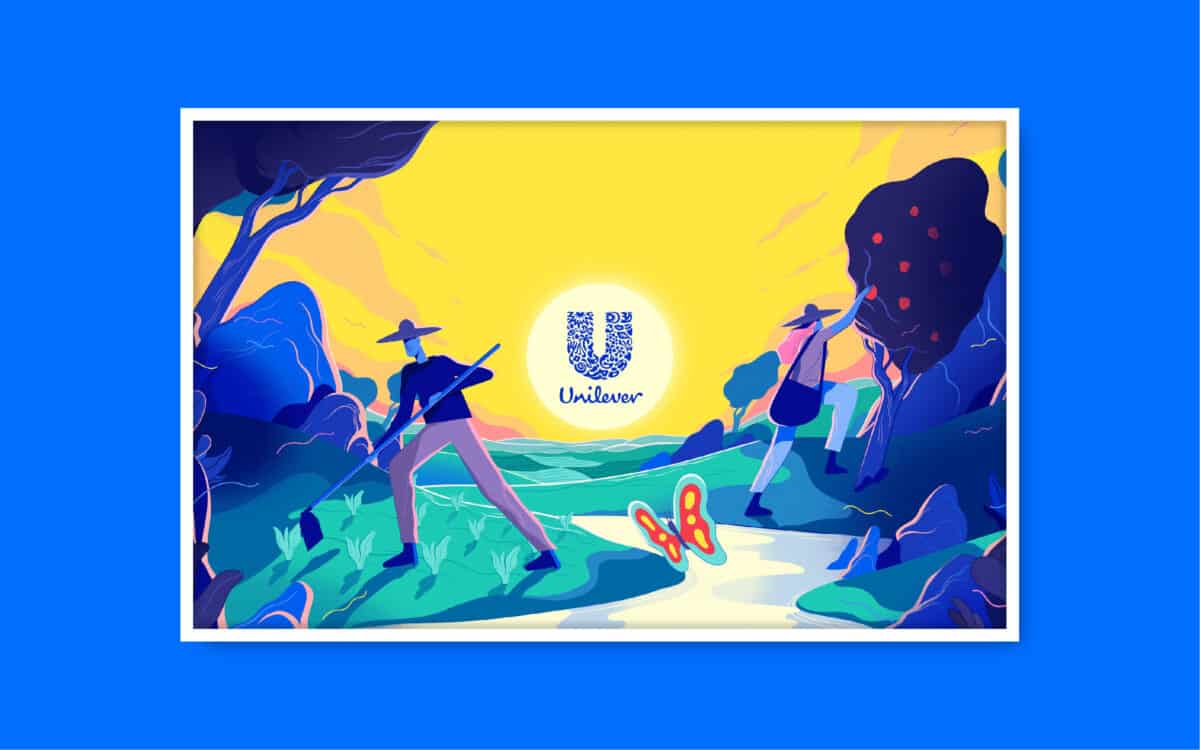 Unilever
Unilever is another major company with a powerful approach to branding. The company believes in investing in the huge range of companies it owns through research and development, and advanced scientific methods.
The company also believes in the importance of creating a sustainable presence and encourages its companies to protect the earth in a range of different ways.
While Unilever doesn't heavily invest in marketing itself, it does support the companies it serves in creating its own unique messages. The company even built a comprehensive framework of brand values, which it expects all of its companies to follow.
Unilever believes in anticipating the needs of its customers, so it can serve them better and commits to regular research to achieve this.
The Unilever color palette is carefully chosen to highlight its commitment to reliability and trustworthiness.
The color blue is used in virtually every aspect of its branding strategy. Even the logo of Unilever provides an insight into the company's mission statement to connect customers with the products they need from a host of different landscapes.
Unilever even builds on its brand identity by partnering with other companies to experiment with new business models and growth opportunities.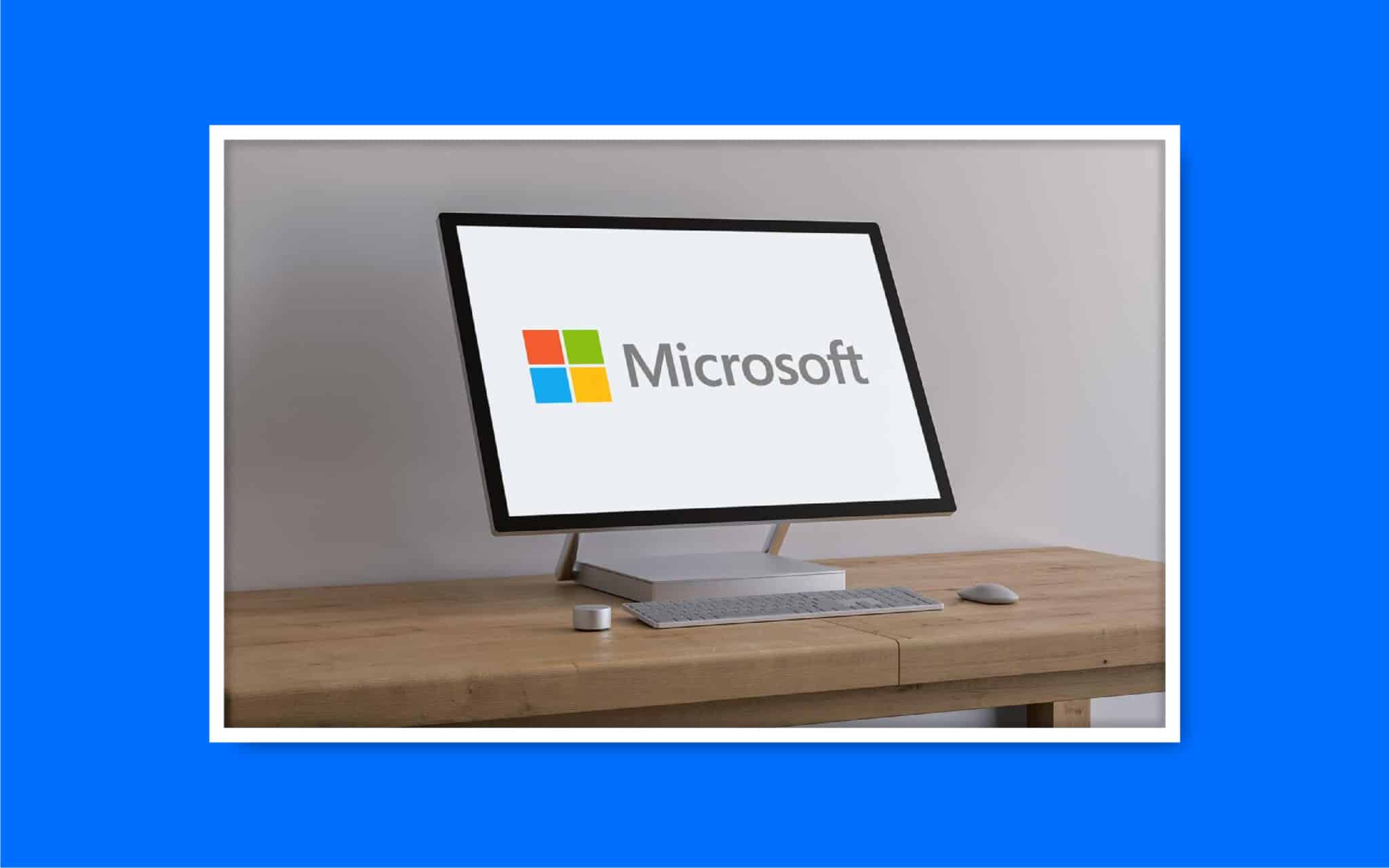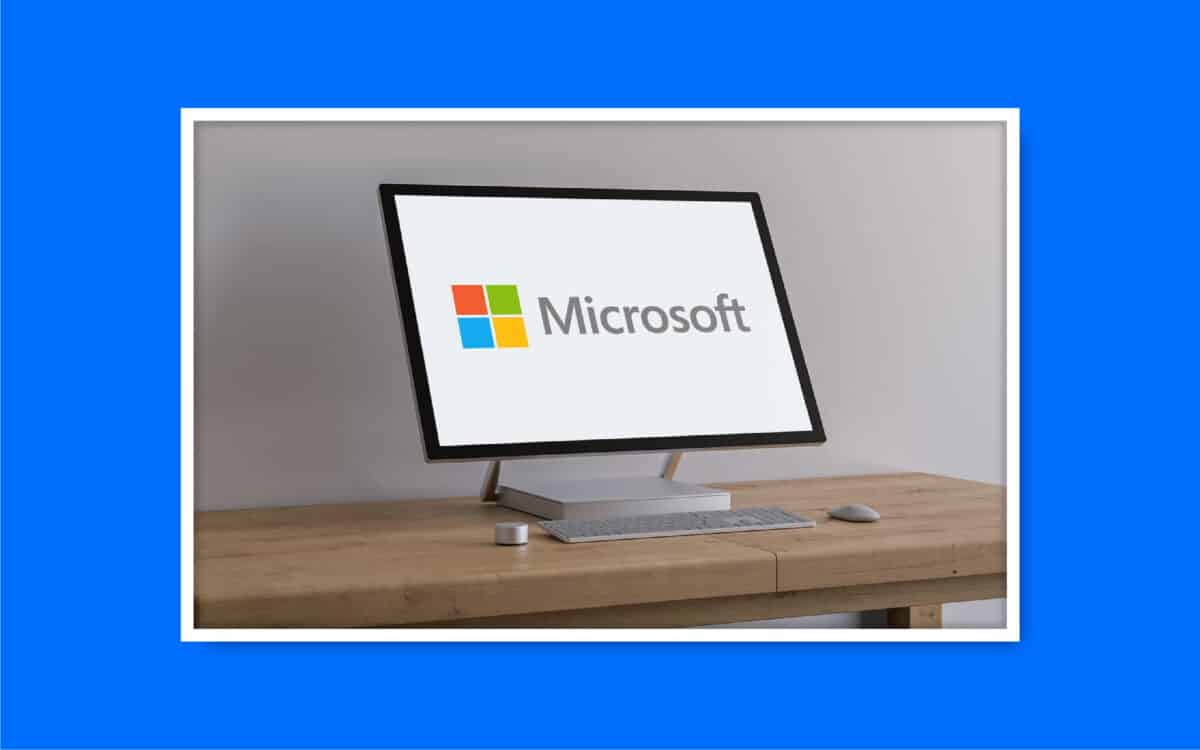 Microsoft
One of the most recognizable examples of the best corporate branding in the world today comes from Microsoft, the world's leading technology brand.
While the name of the company might not seem particularly inspiring at first, it helps the brand to convey exactly what it offers to its customers: software and simplified solutions.
The Microsoft visual identity is fantastic too. At the heart of the company's brand image is the four-block icon, in which each square has a different color to represent a specific focus in the Microsoft ecosystem.
Green stands for Xbox, and blue for Microsoft Office. The Microsoft brand identity also benefits from an exceptional tone of voice, which we can see in the organization's marketing strategy.
Microsoft commits to regularly producing content where it can share its insights with its customers in a friendly and informative way. There are even dozens of Microsoft events and webinars hosted every year.
The brand also consistently draws attention to its employees, allowing them to share their insights as thought leaders or "MVPs" in their chosen space.
The marketing efforts of Microsoft are beautifully designed to connect with customers on not just an emotional level but a logical one too. For some good examples of Microsoft's messaging strategy, check out the company's official blog and social media accounts.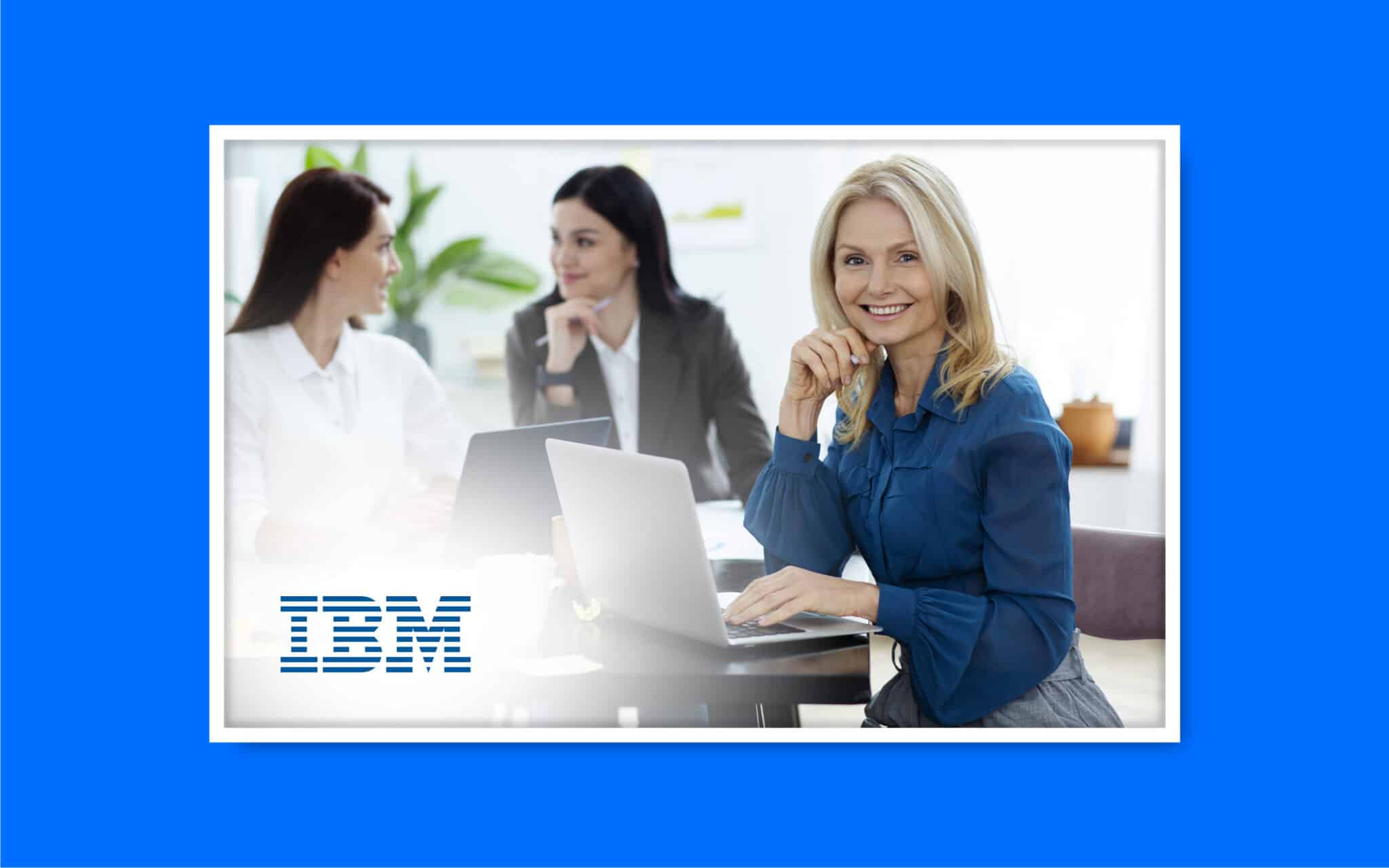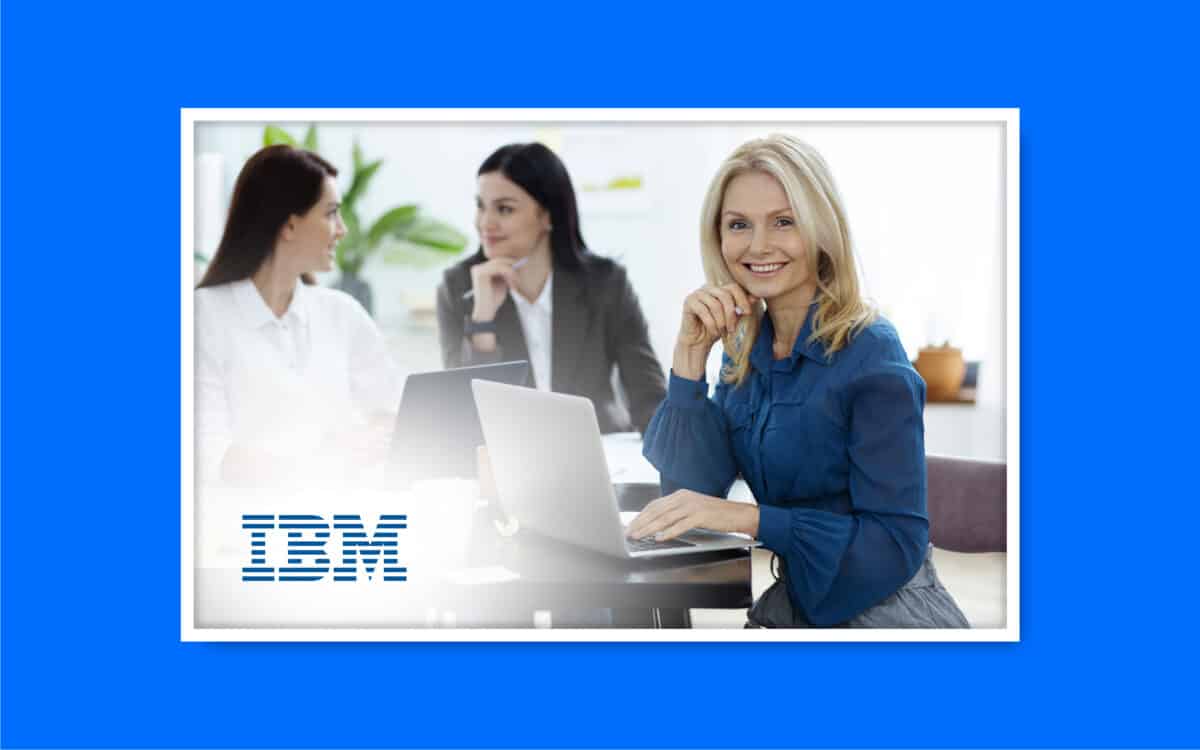 IBM
IBM is a world-renowned company in the technology and business landscape. The name, which stands for "International Business Machines," was shortened to help make the company more memorable. The organization's visual identity combines simplicity with dynamism.
The lines in the IBM wordmark symbolize innovation and speed.
IBM stands out as a company that cares about not just its customers but the planet too. The company regularly invests in content marketing strategies that draw attention to its core values of supporting humankind. For instance, recently, the organization highlighted women in leadership roles.
IBM is also an expert in storytelling. It consistently shares insights from its employees, as well as case studies and stories about its customers. Even the events and speeches promoted by IBM have an excellent element of storytelling within them.
IBM commits to maintaining its position as a thought leader in the tech industry by sharing reports, insights, and learning materials on a regular basis.
This company also helps to bring local communities together with events and conferencing sessions. The brand's commitment to serving its loyal customer base shines through in its unique brand voice and marketing elements.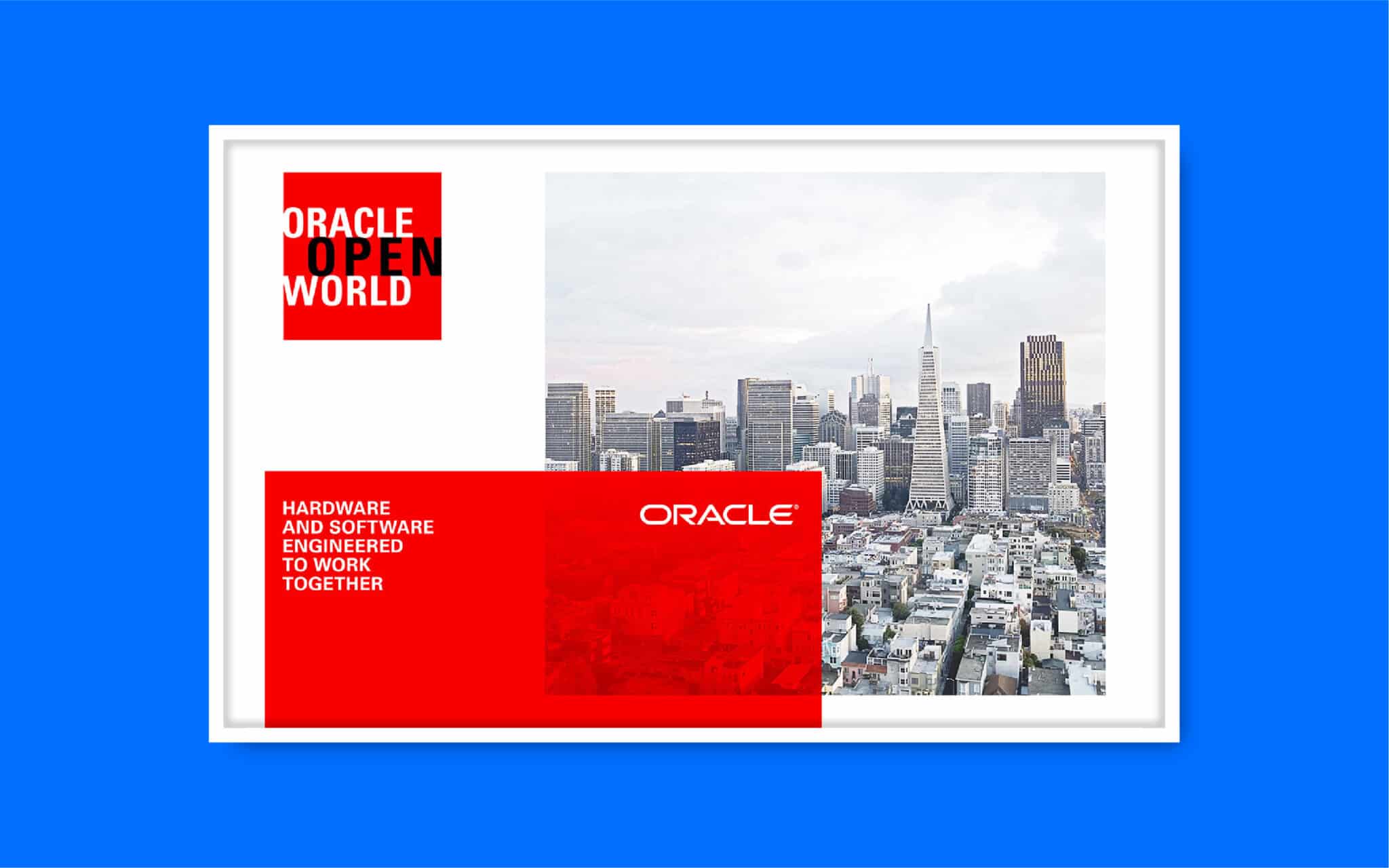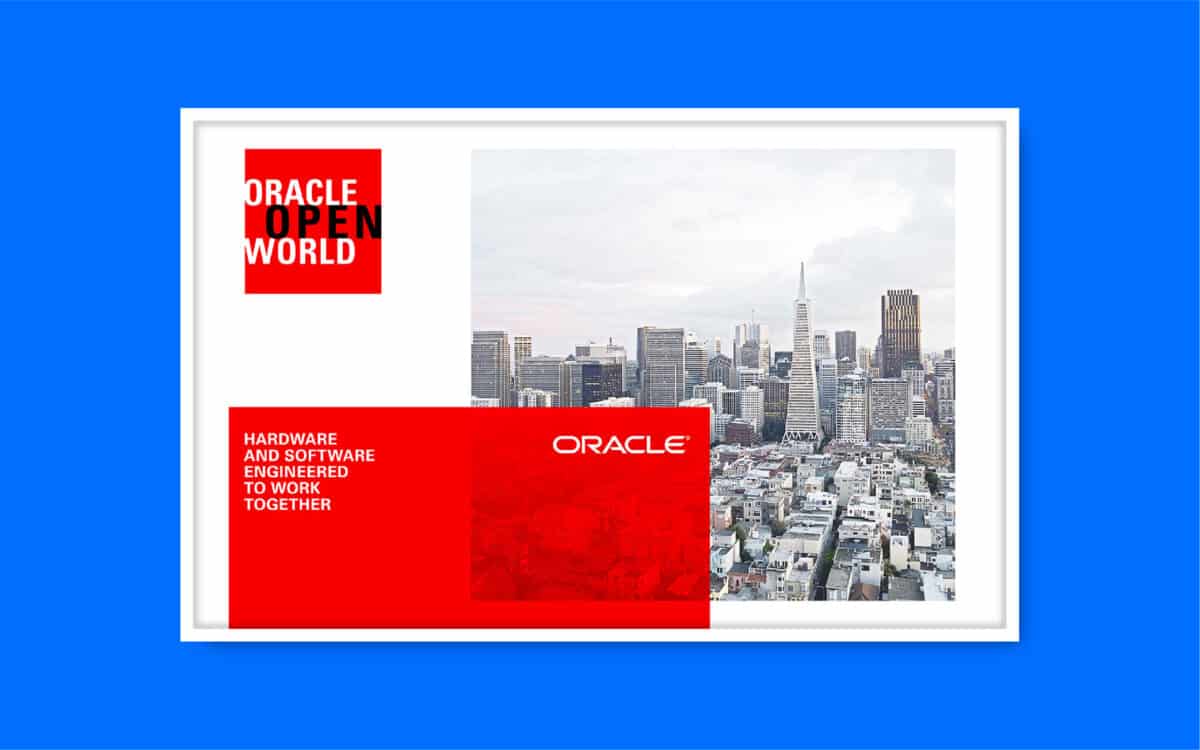 Oracle
The Oracle Corporation is an American multinational technology company headquartered in Texas. It's also one of the largest software companies in the world. Oracle's amazing corporate branding strategy began with choosing the perfect name for the company.
The word "Oracle" is something most of us associate with insight.
The Oracle logo and color scheme are effective too. The colors white and red symbolize passion and stability. Like many of the best examples of corporate branding, Oracle's strategy is built heavily around a commitment to sharing its thought leadership with the world.
The brand invests in regular events and content creation to educate and inform its target audience.
Oracle also produces a host of resources for its customers to help them make the most out of its services. Plus, the brand has a dedicated section on its website where it showcases case studies and success stories from other major brands.
In fact, its commitment to championing customers is part of what makes Oracle's brand so compelling. The brand even promoted an innovation showcase during the pandemic, highlighting how its influence helped businesses to continue thriving during a difficult and unpredictable time.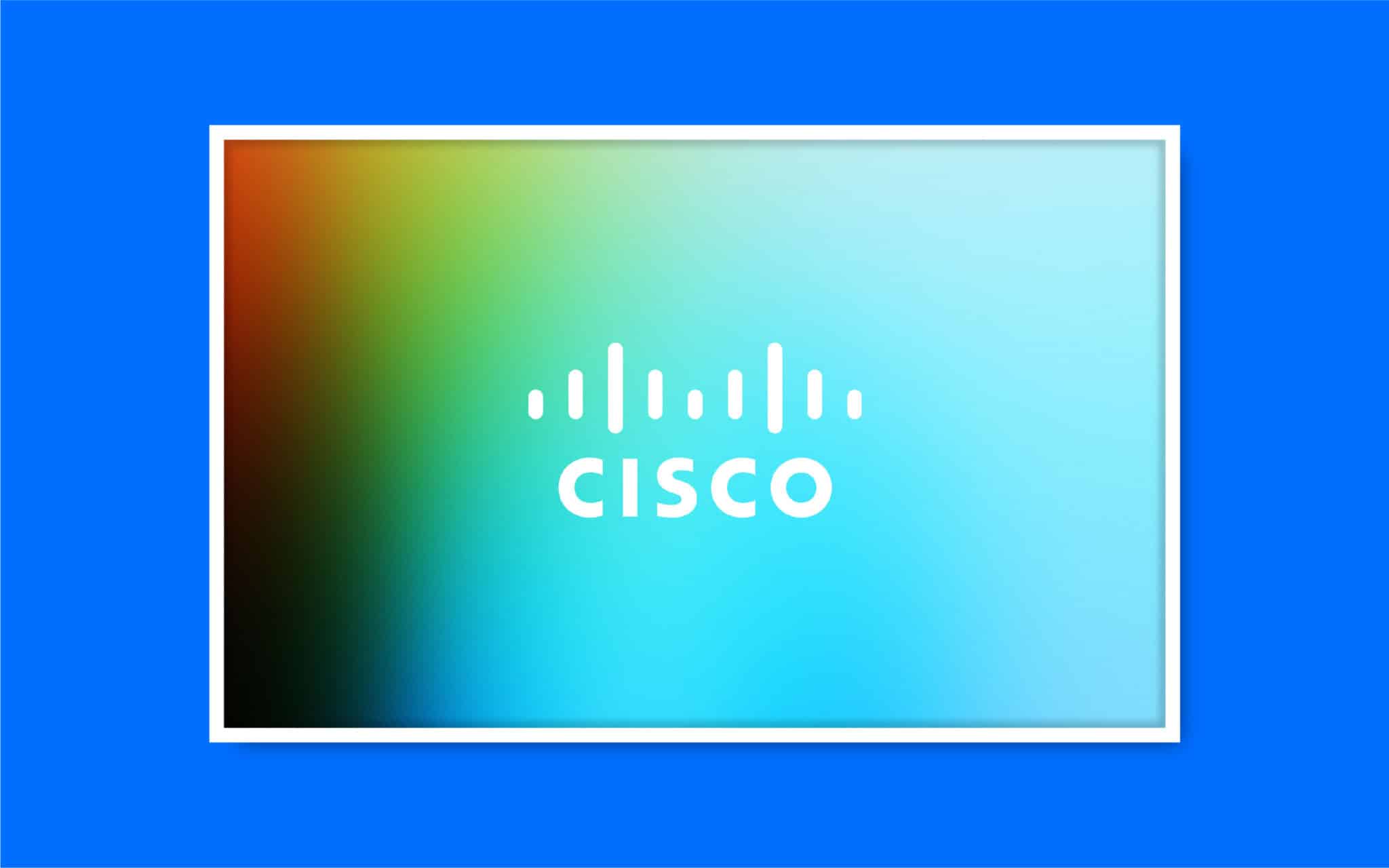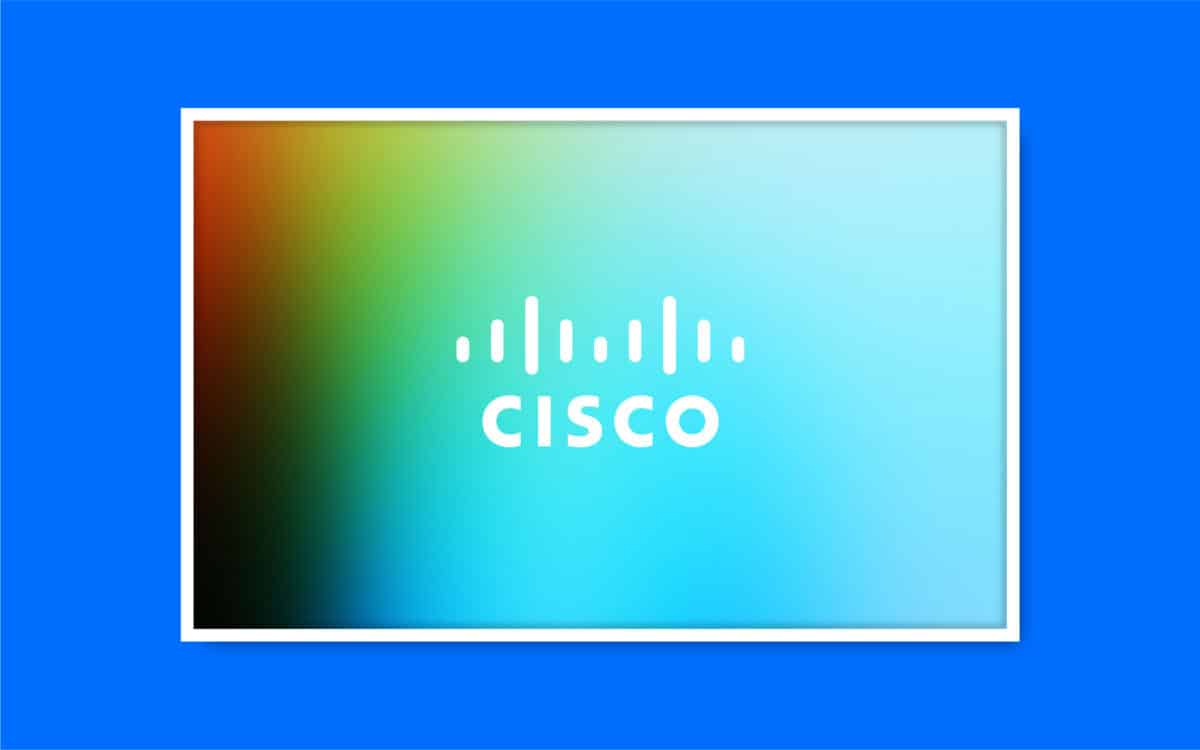 Cisco
Known for its amazing brand positioning strategy, Cisco is one of the most powerful telecommunications and technology brands in the world.
The company aims to be a partner in the growth of companies around the globe, offering access to a range of services and products, all of which are supported heavily by the Cisco customer service team.
Cisco's visual identity highlights its unique background. The lines on the logo represent not only the telecommunications industry but also the San Francisco Bridge. Cisco's personality revolves around a deep commitment to its customers.
The brand's messaging is all about supporting and empowering its customers. Plus, Cisco takes extra steps to make even the most complex topics easy to understand.
Cisco also positions itself as a thought leader and educator in the digital space. It has a dedicated space on its website, committed to providing training on the latest tools and services. The company also hosts events, webinars, and live streams, to further enlighten its audience.
Even on Cisco's social media accounts, such as Twitter, the company focuses heavily on being an inspirational entity, sharing stories and insights from around the world. Major leaders in the Cisco team also frequently produce and share their own content with customers.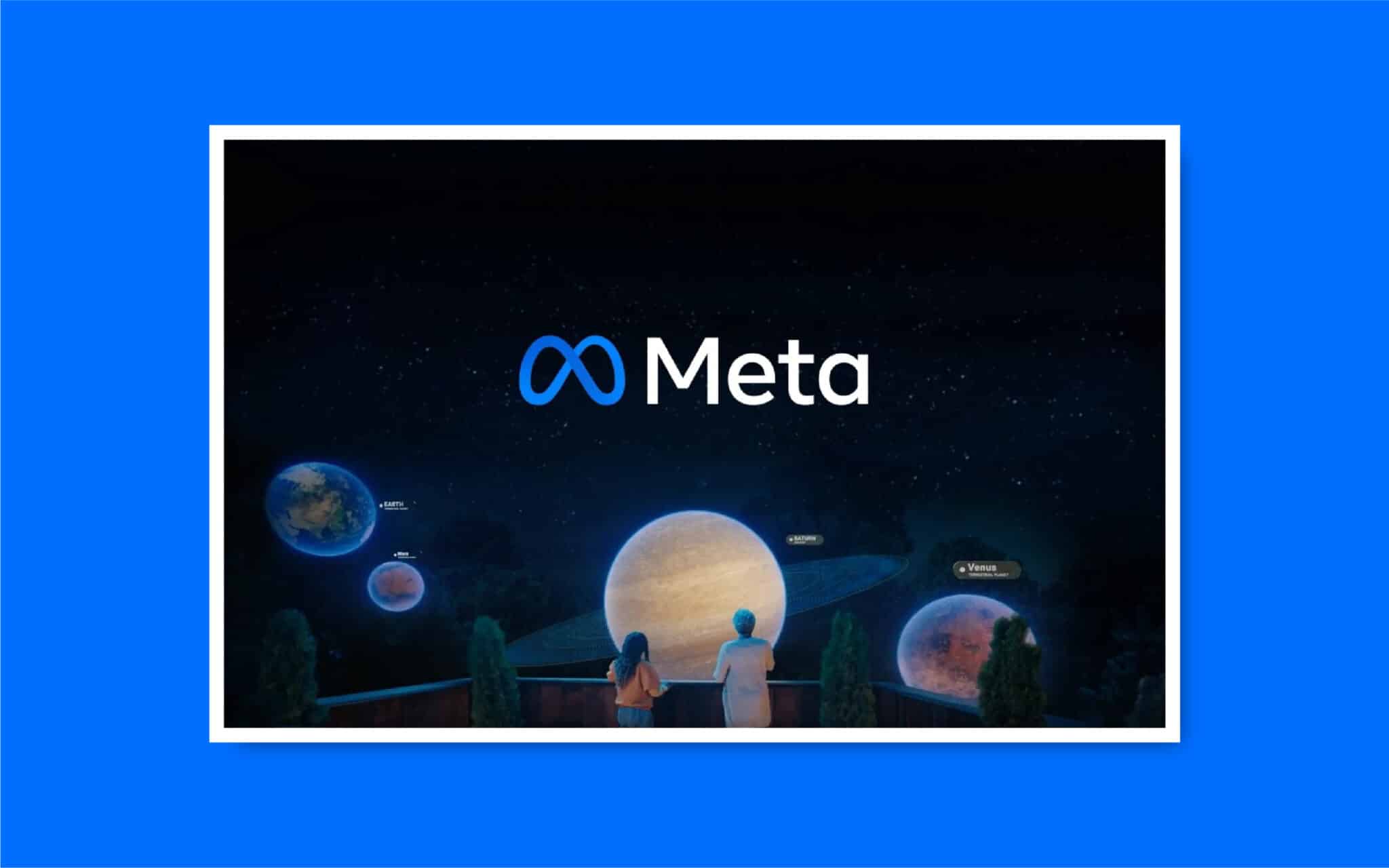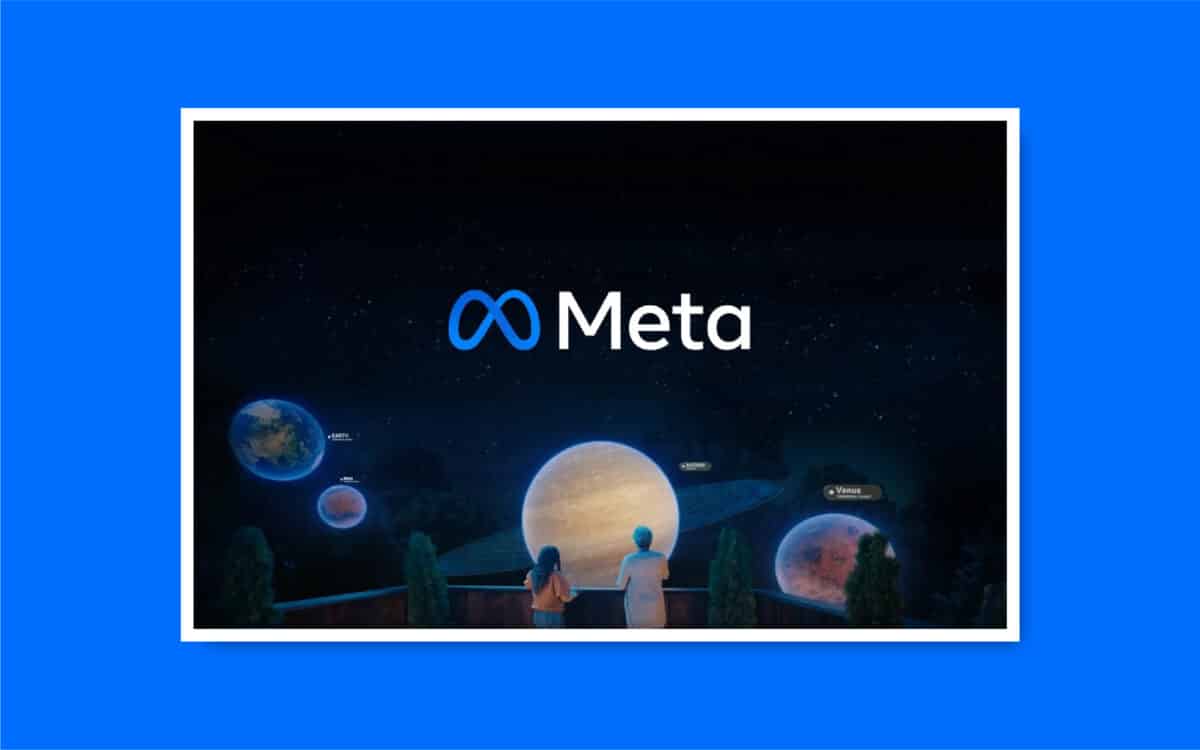 Meta (Facebook)
Previously known as Facebook, Meta has completely transformed its brand identity in recent years. Though the positioning strategy of the company has consistently revolved around the development of community experiences, the brand's overall identity has become one of innovation.
More than just a friendly source of online technology, Meta is now a thought leader in its space.
The company repositioned itself with a new name and new branding assets in recent years, focusing on the development of new "Metaverse" concepts.
Though much of the visual identity of the Meta brand has remained consistent, with a similar logo to the Facebook design, and consistent brand colors, the voice of the brand has updated slightly.
Today, Meta is working on educating and informing its customers about the next generation of technology. To achieve these goals, the company has purchased and partnered with a number of major brands, expanding its credibility.
Meta regularly hosts events and webinar sessions to provide its customers with additional information about its innovations.
The organization also has a strong presence across social media, particularly since it owns a lot of the best-known platforms on the market today.
Learning from examples of corporate branding
Amazing corporate branding examples provide a fantastic insight into how companies can capture a position in the minds of their customers.
As you can see from the examples of corporate branding above, even the biggest corporate brands rely heavily on their brand strategies to connect with customers. Any organization can position itself as a leader in its space through the right brand positioning, marketing, and design campaigns.
With a little luck, these successful corporate branding examples have given you some of the inspiration you need to start developing your compelling brand presence. However, you can always seek additional help if you're struggling to build an amazing brand.
Reach out to Fabrik today to see how we can help you to elevate your branding strategy and reach the lofty heights of some of the world's biggest corporate brands.
Fabrik: A branding agency for our times.

We've built our reputation, building brands for other people.
Do you need to bring a new brand to life or breathe new life into an existing one? If so, let's start a conversation