How to reposition a brand: Building a bulletproof brand repositioning strategy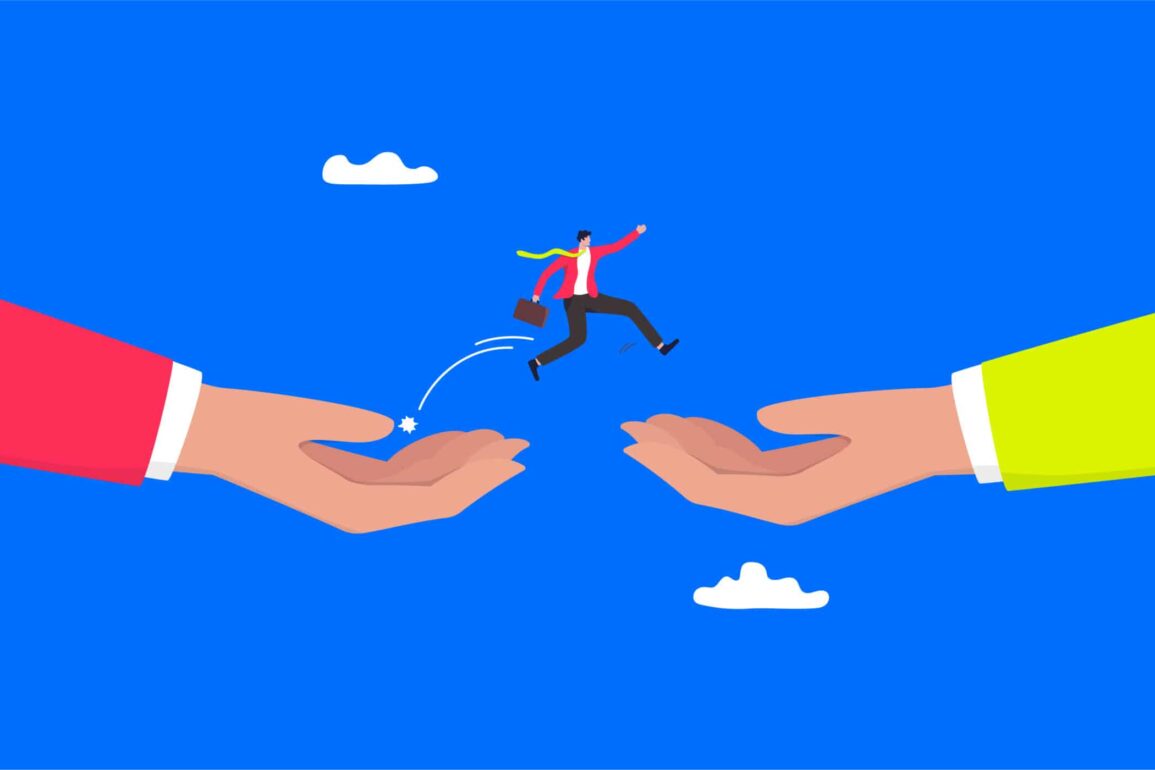 Learning how to reposition a brand effectively can be extremely useful. Over the years, countless famous companies have leveraged a repositioning strategy to improve their relationship with their target audience, reach new clients, and boost their reputation.
Companies like Taco Bell, Old Spice, and even Mcdonald's have embraced "brand repositioning" to adhere to the changes in their marketplace, differentiate themselves from the competition, and unlock new opportunities.
However, while there are many examples of successful repositioning out there, the process has its challenges.
Ultimately, repositioning a brand means evolving your identity, products, and even your go-to-market strategy, focusing on becoming more competitive. It allows you to adapt to an ever-changing community of customers and strengthen sales – when done correctly.
However, a poor repositioning strategy could also mean losing customers and diluting the strength of your brand. So, how do you approach this process the right way?
What is a repositioning strategy? Company repositioning
Let's start with the basics: what is a repositioning strategy?
Brand repositioning is the process of adjusting your brand's appearance, personality, and characteristics to suit a specific goal. Over time, your target audience and the marketplace could evolve, making your current identity appear outdated or irrelevant.
Repositioning allows you to essentially "overhaul" your brand identity to change how you appeal to your target audience. Companies work with strategists to reposition campaigns to branch into new marketplaces, improve their reputation, and even draw increased focus on unique selling points.
Ultimately, brand repositioning aims to change how people perceive your company in the context of the current marketplace.
Brand repositioning vs rebranding: What's the difference?
So, how is brand positioning different from simply rebranding?
Both of these strategies are designed to change the perception of your company in some way. However, when you reposition a brand or product, you make subtle changes to how customers perceive your already familiar identity.
The core essence of your company remains the same, but you work on drawing increased attention to specific ideas or personality traits.
With the rebranding, you change the entire identity of your brand. This could mean creating a new logo, choosing a new name, or creating different products. Where repositioning enhances and adjusts your current brand essence, rebranding allows you to build a new identity from scratch.
When and why do companies need to reposition?
Rebranding and repositioning are two different tactics for boosting your company's potential. However, neither should be considered lightly. Although repositioning a brand requires less work than a total rebrand, it's still a lot of effort.
Typically, companies choose to reposition their brand or products when they believe doing so will improve market share, revenue, and reputation. The main reasons to rebrand include the following:
Changing markets
All markets, from the technology to the clothing sector, are dynamic by nature. They're constantly changing and evolving. If the things that matter to customers in your market are changing, you may need to reposition your brand accordingly.
Target audience
Sometimes, you may find you're no longer making the best profits by targeting a specific, niche audience. In these situations, repositioning your brand can help you reach more consumers from different groups.
Updated products or services
As your company evolves, you may change your products to help differentiate you from your competitors. Repositioning can be a great way to draw attention to these updates and ensure your clients know what you can do.
Competition
If your competitors are evolving and changing their identity to suit a new audience, you may need to follow suit. Repositioning can be an excellent way to separate yourself from other companies offering similar products and services.
Increasing sales
Repositioning could be a good strategy if you're not earning the profits you might expect from your business. Updating your products, packaging, and marketing strategies can help you to increase revenue and unlock new opportunities.
What does repositioning a brand achieve? The benefits
As mentioned above, the core focus of a brand repositioning strategy is to alter your company's perception in your audience's minds. This can increase revenue, provide access to new leads, and help to differentiate your brand.
Notably, there are some downsides to repositioning. As with any strategy, it's essential to consider the potential pros and cons carefully before you jump into action.
Repositioning can be expensive, requiring you to alter various aspects of your identity and marketing campaigns. You may need to update your website, social media pages, product packaging, etc.
Additionally, if you're repositioning to reach a new audience, there's always a risk you could alienate your existing customers. However, on the other hand, brand repositioning can:
Refocused targeting
A repositioning strategy is a chance to redefine your target audience and ensure you impact the right people. You can identify the people you want to reach with your company repositioning campaign and enhance your buyer personas.
Make sure you drill down into customer goals, pain points, and expectations.
Competitive differentiation
A repositioning strategy can make you appear more relevant and up-to-date in the eyes of your target audience. This is a great way to separate yourself from potentially outdated competing brands. You can even update your brand messaging to highlight unique selling points and benefits.
New opportunities
A repositioning strategy can enhance your brand personality, make your company seem more appealing, and potentially attract new customers. Repositioning your brand can also make your brand culture more appealing to potential employees if you want to grow.
Things to consider when repositioning a product or service
As mentioned above, a brand repositioning strategy is a big undertaking. It's something every company should take time with. If you're not careful, you could risk alienating your existing audience and damaging the reputation you've worked so hard to build.
Before you dive in, make sure you:
Assess your audience
Whether you're trying to branch out into new markets or improve your relationships with your existing customers, you'll first need to assess your audience before repositioning.
Research the kind of customers you're trying to connect with and discover their current concerns, values, and pain points.
Examine the kind of customers your competitors are trying to reach, and consider conducting focus groups and online surveys so you can collect feedback from existing customers.
It is worth checking out what people are saying about you and your brand on social media, as well as what the main topics of conversation are in your industry.
Set repositioning goals
Brand repositioning is a complex undertaking, and it should always be approached with a clear vision of what you want to achieve. Before making any changes, ask yourself precisely what you want to accomplish.
Do you want to attract new customers or simply improve the relationships you have with your existing customers?
Are you trying to differentiate yourself from growing brands in your industry? Do you need to develop new sales tactics to improve your revenue share? Maybe you're thinking of partnering with other brands or exploring new marketing tactics to boost your chances of success.
Having a clear set of goals in mind will make it easier to assess the results of your company's repositioning efforts.
Outline key areas for investment
Once you've assessed your target audience and set your goals, you'll need to consider where to start investing in your company. Repositioning can be expensive, as it may require creating new marketing campaigns, product packaging, or website elements.
A brand consultant could help you pinpoint some key investment areas if you're unsure. Additionally, it's worth making sure you have access to the right talent and support to assist you with your repositioning strategy.
You may need to work with a graphic designer or content writer to produce new website elements and marketing campaigns.
How to develop a product repositioning strategy
If you've completed all the steps above, you're already on the way to an effective brand or product repositioning strategy. Collecting the right information and setting clear goals will help you make intelligent decisions about how to grow your new identity.
However, there are still a few extra steps you'll need to take to bring your repositioning strategy to life.
Remember, a good brand repositioning strategy is centered around listening to your target audience and market, delivering what customers need, and highlighting your key selling propositions. Here are some steps to get you started:
Step 1: Audit your existing brand
Creating a strong brand repositioning strategy is challenging if you don't know where you currently stand. Analyze your current situation carefully. Pay attention to reviews and feedback you've already collected from your customers, shareholders, and employees.
Ask yourself what people think and feel when they interact with your company.
Look at your current brand guidelines, examining your target audience segments, brand personality, differentiation strategy, key messaging, and visual identity.
Pay extra attention to areas where you believe your brand is struggling. Ask these questions: Is your current visual identity too close to that of another existing company? Does your voice fail to resonate with your clients?
Make sure you consider all of the following elements:
Your brand voice and messaging strategy.
Your visual identity and packaging.
The go-to-market strategy for your brand.
Target audience and user personas.
Competition and differentiating factors.
Step 2: Re-identify what makes you unique
After carefully examining your current brand and pinpointing potential issues, you can begin to think about what you want your brand to become. A repositioning strategy is your chance to redefine exactly what customers want to think and feel when interacting with you.
To improve your chances of standing out and re-connecting with your target audience, defining your unique value proposition is one of the first steps you'll need to take. In other words, what sets your company apart from other companies offering similar products and services?
You may have started with unique products and features to sell, but now your solutions are very similar to other options in the market. If this is the case, you'll need to find other ways of setting yourself apart, like offering amazing customer service or adopting a unique personality.
Your USP should always align with your audience's key pain points and needs. If you know your current customers are focused on sustainability, you might look at ways to make your company appear more sustainable and eco-friendly.
Step 3: Develop your repositioning strategy
There are various ways to reposition your brand, product, and overall identity in the eyes of your target audience. Once you've done the right research and know what you want to convey to your target audience, you can begin building a repositioning strategy. Your strategy may include the following:
Image repositioning
Updating your image is helpful if you're struggling to stand out from the crowd.
You could re-design your website to appear more modern and add new features to your app. You might even change your product packaging or adjust the colors and graphics used in your marketing campaigns.
Product repositioning
If you're simply trying to improve the reach and potential of a specific product, you can change aspects of your product while still focusing on the same target market.
For example, you could consider looking for ways to add new features or capabilities to your product. Or you might make it easier to use and more convenient.
Tangible repositioning
A tangible repositioning strategy involves updating both your product and your target market at the same time. This can be a risky strategy, but it's an excellent way to boost your chances of sales if you need to make the right revenue with your current campaigns.
You may need some extra help from a brand strategist here.
Intangible repositioning
An intangible repositioning strategy involves targeting a different market with the same product. This is usually the strategy you'll choose if you discover your product appeals to a wider range of customers or you find your current niche is too narrow to increase your profits.
Step 4: Implement your changes
Once you've defined your strategy, it's time to start making some genuine changes to how you position yourself. Start updating your product packaging, marketing campaigns, tone of voice, and anything else you believe will benefit your business.
The key to success here is taking a careful, strategic approach. Work with professionals in the relevant industries to enhance your image and voice. Working with a branding professional will be essential if you need to learn how to implement new brand guidelines and ideas into your campaigns.
While implementing your changes, ensure you're also setting up strategies for monitoring your audience's response to your repositioning strategy.
You might want to use social listening tools to track what people say about you on social channels. It's also worth monitoring metrics for conversions and engagement across all your touchpoints.
Step 5: Learn, adapt, and optimize
With your brand repositioning strategy underway, the last thing left to do is to learn from how your audience responds. Pay attention to feedback from your customers, stakeholders, and employees, and ask yourself whether your measures are really generating the right results.
Don't expect to see a rapid overnight change to your brand identity and perception. You may need to invest in numerous marketing strategies to draw attention to the changes you've made to your brand.
However, if you've implemented the right tracking, reporting, and analytical tools, you should be able to access several valuable metrics along the way.
As you gather more information from your target audience, you'll be able to make informed decisions about what your next steps should be. You can decide whether to make additional changes or double-down on your current work.
Implementing repositioning in marketing campaigns
While repositioning your brand doesn't mean you're starting again from scratch, it requires you to draw attention to some significant changes to your identity. This means you must invest in the right marketing campaigns to engage your audience.
Start by looking at your existing marketing efforts. You can use some of the campaign strategies you already have in place to enhance your brand in the eyes of your customers. For example, if you have a list of email addresses from customers currently connected to your brand, make sure you create an automated email campaign informing them of the reasons for your upcoming changes and what they involve.
Maintaining transparency in your brand messaging will help you to appear more credible and trustworthy to the clients you want to reach. Ask yourself:
What kind of marketing strategies can you continue using? 
If you're already using content marketing to improve your SEO and highlight thought leadership, you can probably continue to do this after you reposition.
However, you may need to consider targeting slightly different keywords and creating content with a different focus based on the audience you want to reach. Ask yourself where you can build on what you're already doing.
Which new channels do you want to use? 
On top of your existing channels, you may decide to branch out into new areas to reach a wider audience. If you want to position yourself as a younger, more modern brand, you might choose to get involved with new social media channels like TikTok.
If you're trying to reach a different audience, you may experiment with podcasts, videos, and similar campaigns.
Where do you need to update? 
Many of your marketing strategies may need a slight update based on your repositioning efforts. You may need to update your targeting on channels like Facebook or Instagram.
You may need a new keyword marketing strategy or even decide to change some of the assets you use, such as infographics and videos.
Learn how to reposition a brand the right way
Learning how to reposition a brand effectively can be a challenging process. A repositioning strategy isn't a small undertaking, even if you only plan to change the perception around one product in your portfolio.
There are countless factors to consider, from your marketing channels to your sales strategy and even your evolving target audience.
However, the results can be fantastic if you approach this process the right way, with plenty of planning and research. You may be able to make more sales, convert additional customers into loyal fans, and even differentiate yourself from the competition.
Remember, if you're struggling with your repositioning strategy, seek out the support of a strategic expert who can assist you in building your plan
Fabrik: A branding agency for our times.