Around the globe, businesses are rapidly coming to terms with the fact that business, as usual, is no longer an option during crisis. At the time of writing this article, the world is facing the biggest and most significant pandemic that many of us have ever seen.
The impact hasn't just shaken the world for consumers; it's also having a significant impact on the way that companies operate too. During these difficult times, it can be difficult for organisations to know how to respond.
With customer spend dropping, and uncertainty threatening to tank the economy, CEOs and entrepreneurs might find their focus veering towards protecting the profit line.
However, as many successful companies are beginning to learn, it's how you position your brand in these challenging times that will decide whether you survive the crisis.
All disasters, no matter how significant, eventually come to an end.
Your brand and how you position yourself when the world is dissolving into chaos is what will stick most in the minds of your consumers for years to come.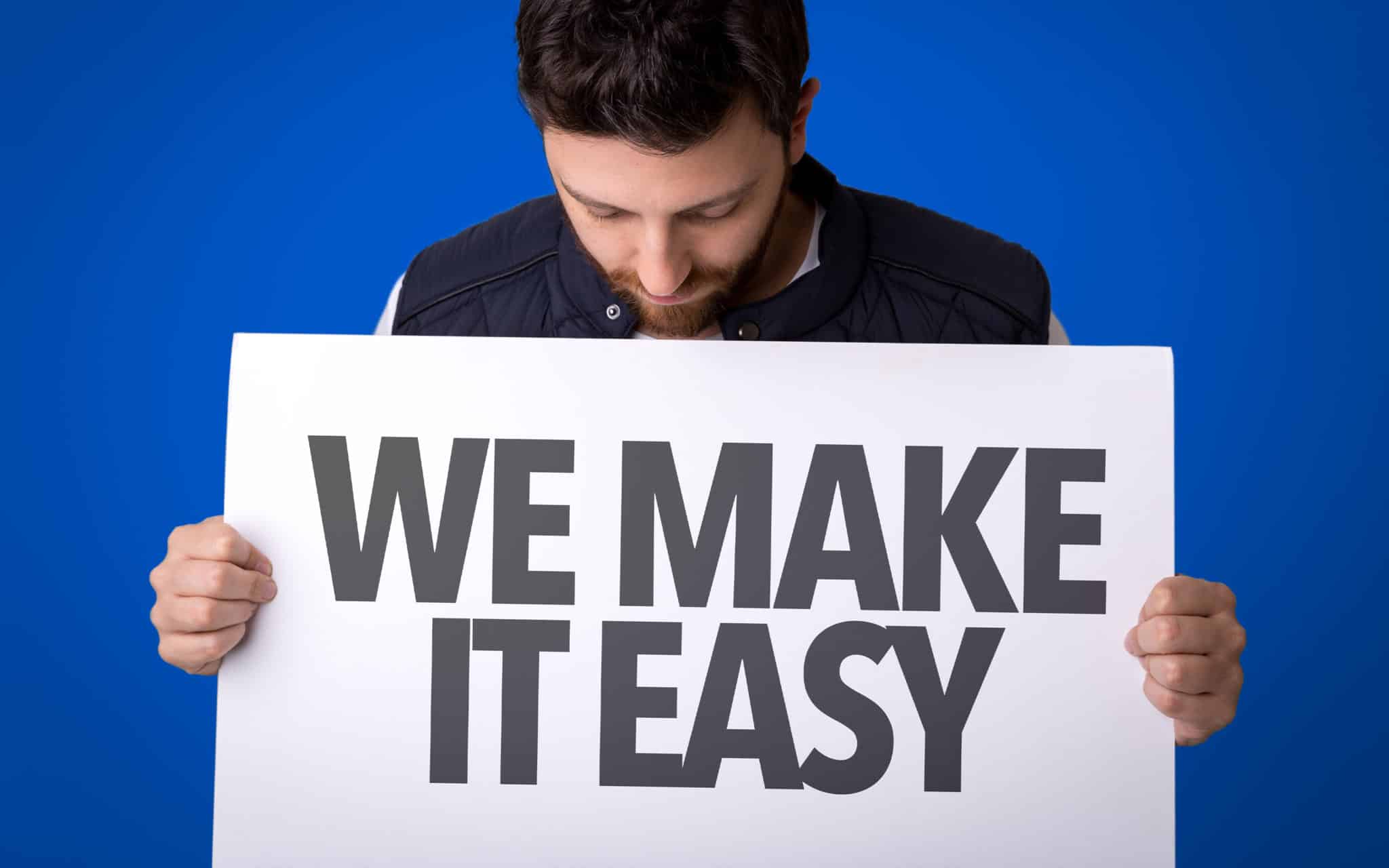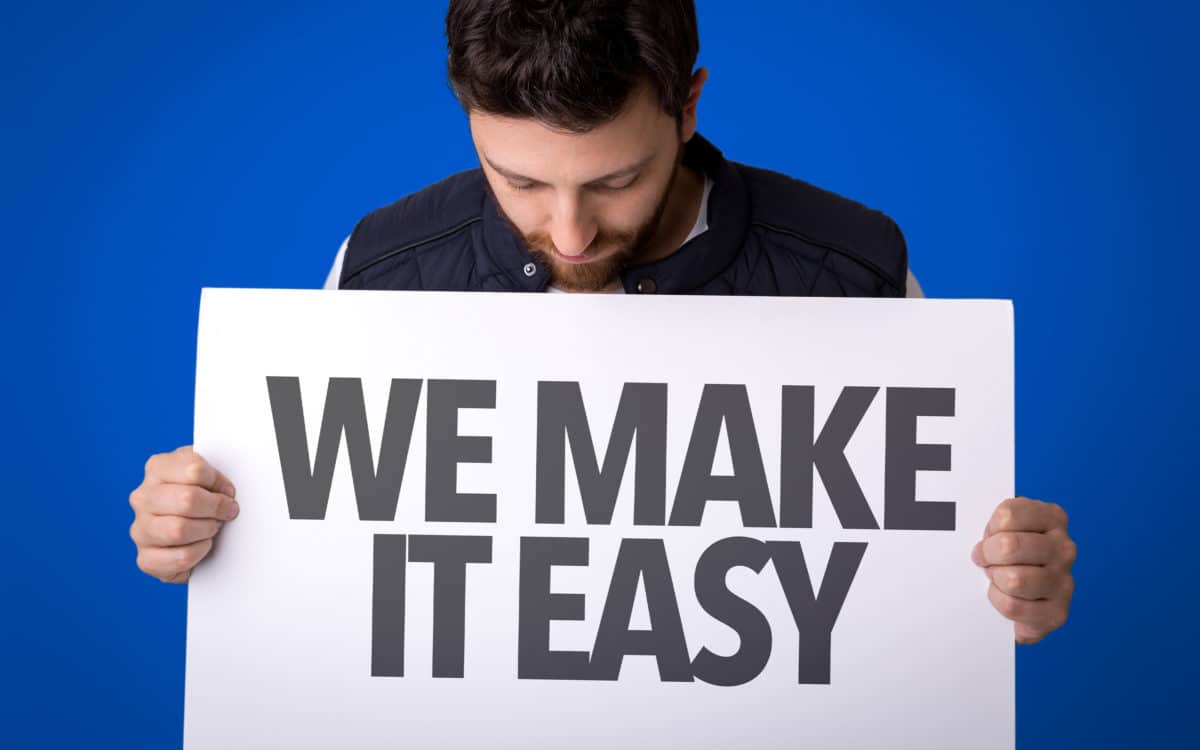 Fulfilling the promise of your positioning strategy
This article is coming to you at a time when the world is rapidly going into lockdown.
The value of the GBP is the lowest that it's been in 35 years, and the world's population is constantly worrying about illness, job losses, and poverty.
In this time of panic, consumers are turning their attention towards the brands that they're most loyal to, to decide whether they're worthy of support.
In recent years, we've seen a rise in demand for brand authenticity. In a world where talk is cheap, companies of all sizes have begun to learn that they can't just use brand positioning to tell their audience that they care – they need to show it too.
The good news is that in these uncertain times, the brands that prove they're willing to put their customers first are the ones that will come out on top.
Customers now have no problem calling companies out if they think they're not delivering on their promises. Crucially, your customers don't just want to see that you care about their needs – they want evidence that the leaders of big companies are putting the needs of their employees first too.
For instance, EasyJet recently began begging staff members to volunteer to take 3 months of unpaid leave due to the coronavirus pandemic.
The airline has suggested that with travel grounded, if employees aren't willing to go without pay, they may need to respond by axing a huge number of personnel.
Similarly, British Airways warned that jobs would be on the chopping block soon, and Virgin Atlantic has taken a very similar route.
The response has been a huge public outcry on social media, with consumers naming and shaming the companies that fail to live up to their standards during COVID-19.
The message here seems clear, if your actions and brand response in a disaster don't align with your brand positioning strategy, you could risk losing the respect of your audience for good.
Updating your branding strategy: Dig deep to survive
Brands facing crises like the Coronavirus pandemic don't just have a potential loss of sales to worry about. Companies will also need to make sure that they're acting effectively and authentically according to their brand response and positioning strategy if they want to succeed in the long-term.
Right now, brands of all sizes are facing tough decisions and a shaky future. However, thanks to our always-connected and always-on society, we're all under pressure to convey a message of positivity and support to our customers.
The good news is that various companies have already gone viral with their brand response to the COVID-19 crisis, giving the rest of us an insight into how we should be acting in this challenging time.
1. Pret
Café chain Pret is one of the leading brands to take decisive action against the pandemic. The company closed its seating areas and began operating on a takeaway-only basis during the early stages of the COVID-19 spread, to help reduce social contact.
The brand also extended support to the over-worked NHS workers at the front-line of the crisis, by offering then free hot drinks, and a 50% discount on all of the other products they might want.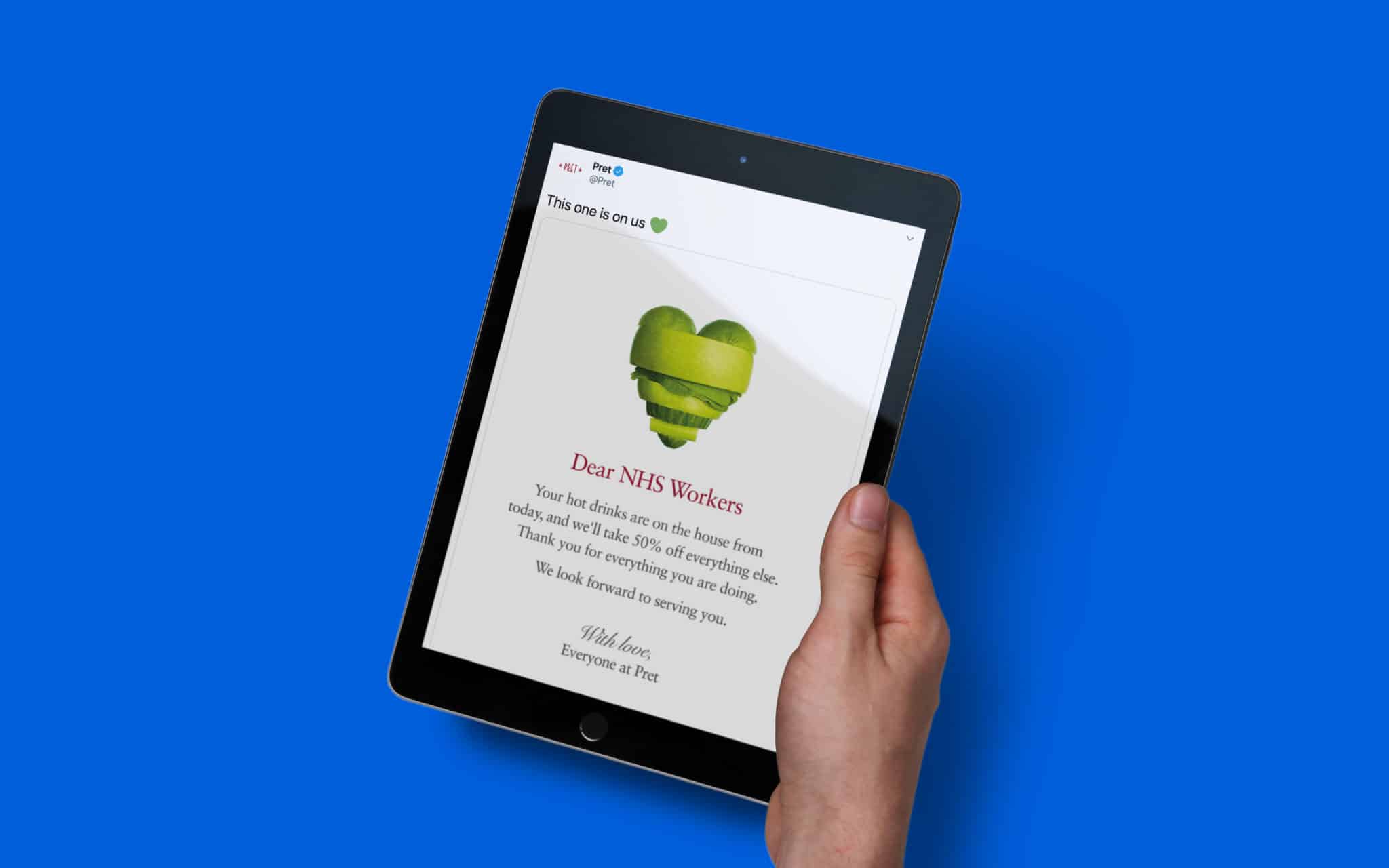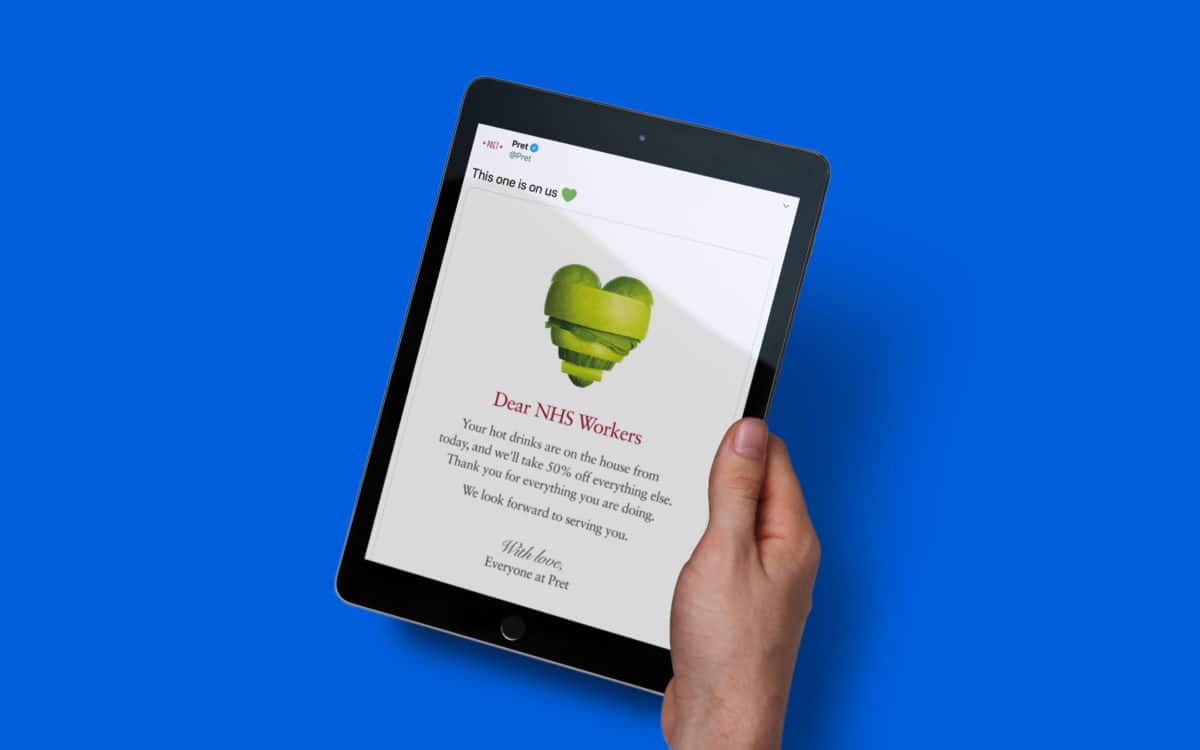 The move from Pret rapidly gained social support, particularly thanks to the messaging that was delivered by CEO Pano Christou afterward, explaining the importance of "showing solidarity" and standing by each other in times of trouble.
2. Deliveroo
Deliveroo has always used its positioning strategy to highlight itself as a convenient and easy way to access delicious food.
As restaurants close and supermarkets continue to suffer from shortages, there's a good chance that the COVID-19 outbreak will have a significant impact on the delivery company.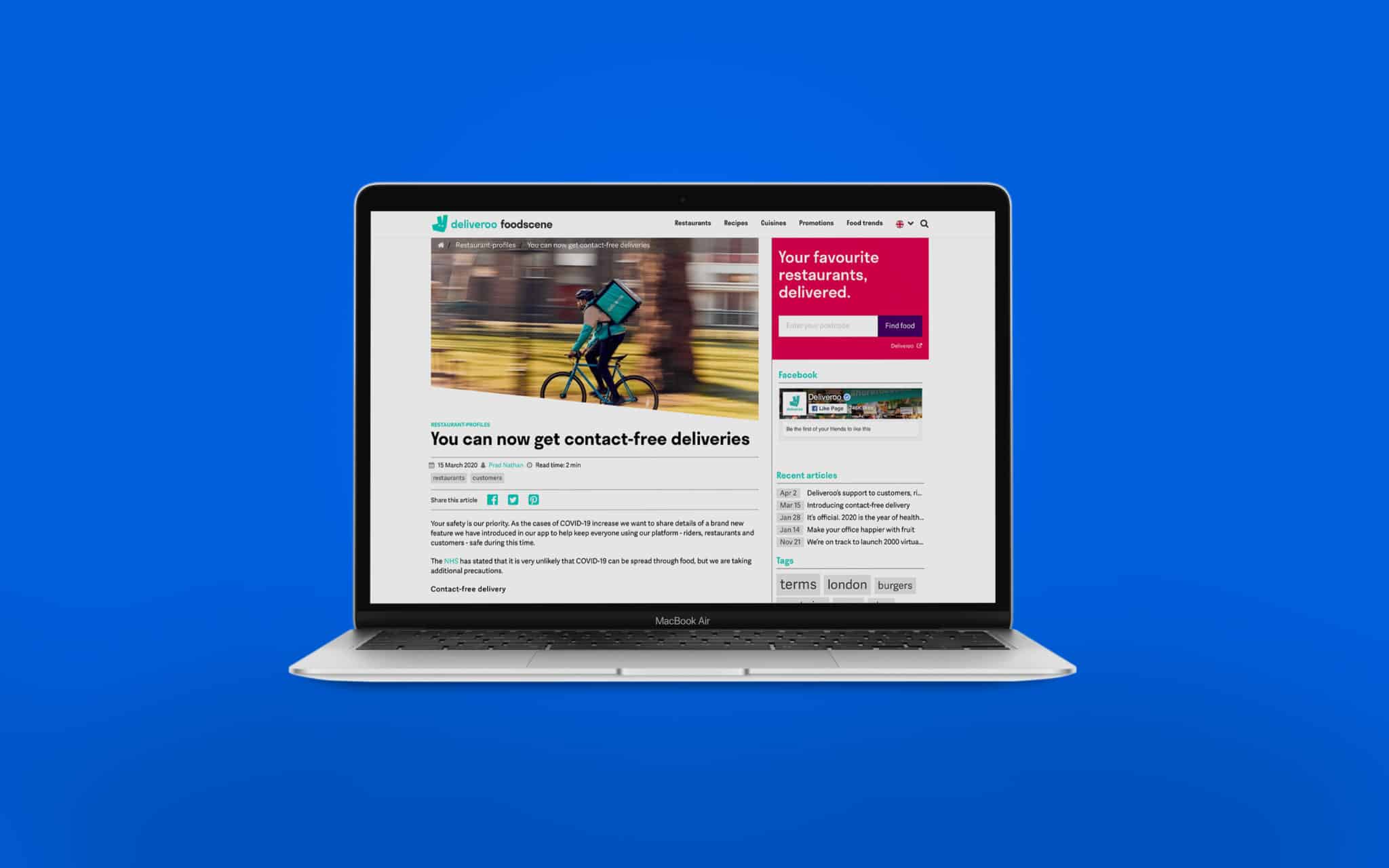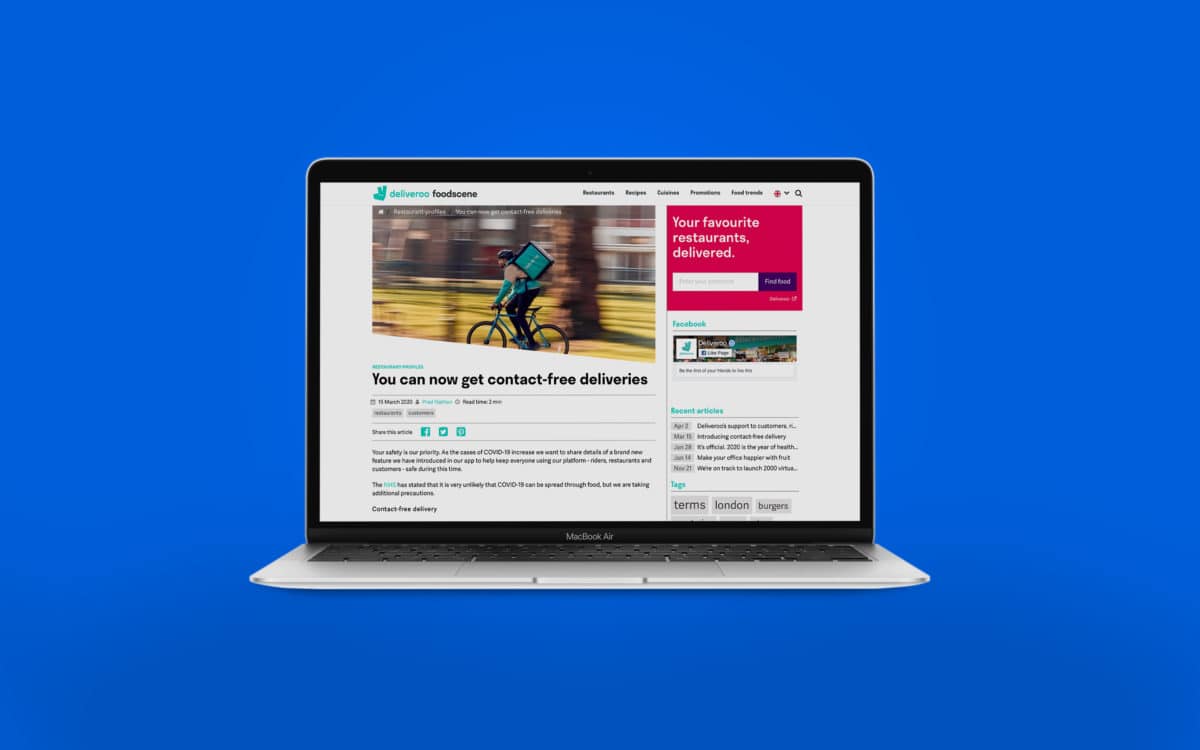 Fortunately, the brand decided to build on its value of "convenience" from a very early stage in the spread of the infection.
The brand was one of the first to offer the option of contactless delivery, where food can be delivered to a customer's door, without any personal contact with the driver.
Many other companies have followed in Deliveroo's footsteps since, helping to cement the company's position as a pioneer in food service with its swift brand response.
3. Guinness
The Guinness beer company has long relied on its brand positioning to create an image of an organisation with history and heritage.
The COVID-19 epidemic began to take hold of the UK at a time that was crucial for Guinness' calendar, forcing more people to stay in their homes in March, around the time of St Patrick's Day.
Rather than just ignoring the day and leaving customers confused about the Guinness Irish identity, the company decided to post a video. The ad, titled "A St Patrick's Day Message" encouraged fans to continue celebrating in their own way, while adhering to rules of social distancing.
The message maintained a positive message and reminded customers that they would "march again."
Adapting your brand positioning strategy
In a time of crisis, the brand response and message that your company sends to the world will have a significant impact on your ability to preserve brand loyalty and affinity from your customers.
For some companies, the best strategy will be to preserve as much as their existing image as possible. Showing that they're willing to follow through on the promises that they've made in the past, and demonstrate how much they care with authentic action.
For instance, with cinemas now falling into one of the many out-of-the-home activities that the general public have been asked to avoid, entertainment companies have been forced to re-address the way that they release new movies.
While some titles have been postponed, NBC Universal decided to take advantage of the booming streaming market to continue delivering the entertainment their customers love online while people are stuck in their homes.
However, good brand positioning in times of crisis isn't just about keeping your core messages strong. You may also need to think about the language and images that you're using in your brand campaigns and think about the impact that they could have on your long-term image.
For example, the Coors brand decided to halt the launch of an ad that would have declared it "the official beer of working remotely."
Though the marketing message would have aligned perfectly with Coors' brand positioning strategy, the company was also concerned that the ad might have come across as tone-deaf as more companies were being forced to encourage remote work.
This decision from Coors and KFC's choice to remove any mention of "finger-lickin'" from its advertising during the months of the coronavirus outbreak are both excellent examples of how brands need to stay aware of impact that certain messages can have in difficult times.
Increasingly, companies of all sizes are beginning to embrace a heightened awareness of consumer sensitivities, and how easy it is for a "fun" and "lighthearted" campaign to get out of hand.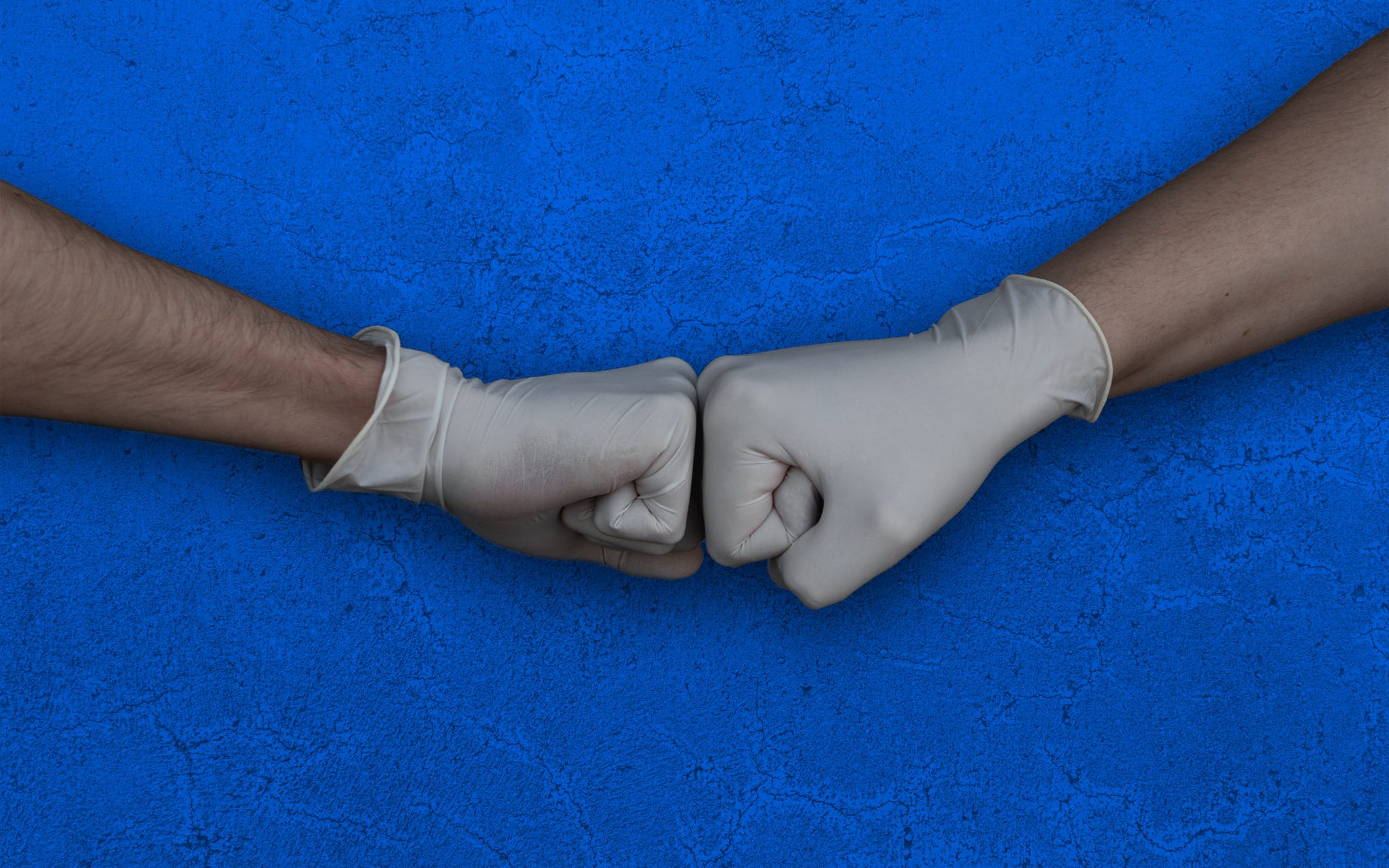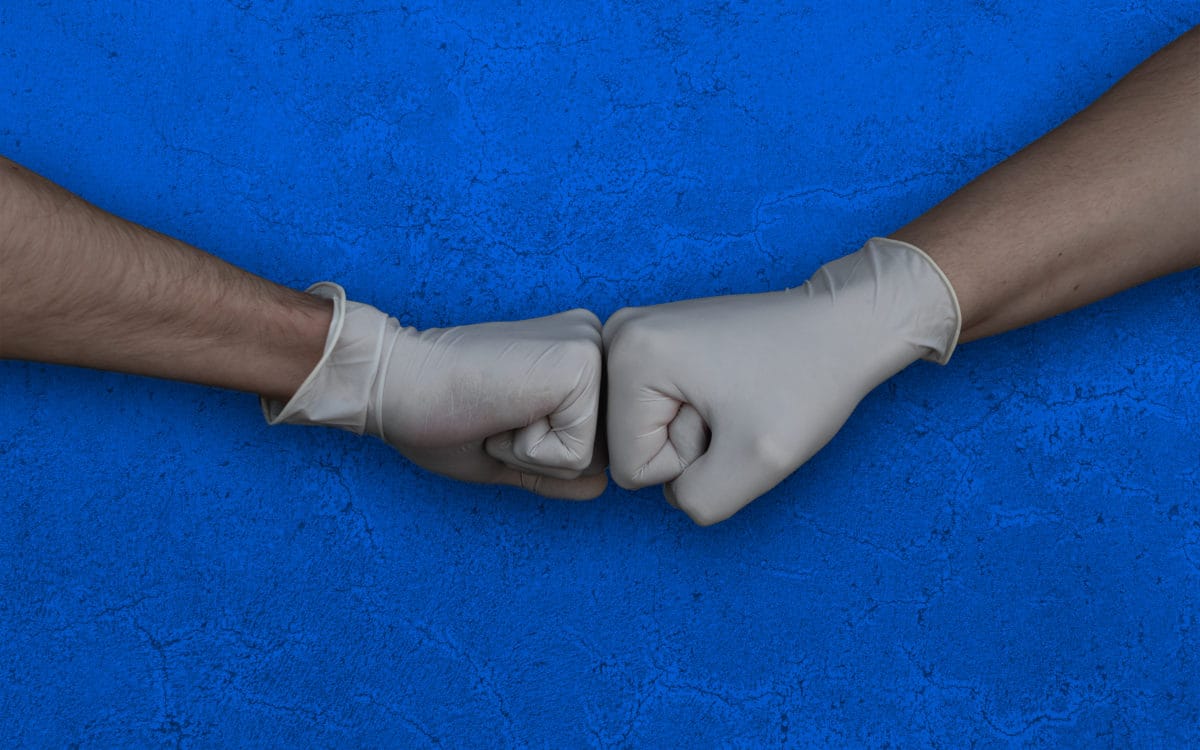 Finding the right brand response in a crisis
When faced with a crisis as confusing and terrifying as something like COVID-19, it's easy for even the biggest brands to get overwhelmed and make the wrong call.
On the one hand, you need to maintain your brand positioning, showcasing your unique tone of voice so that you can differentiate yourself from your competition.
A consistent branding strategy can encourage familiarity, maintain customer loyalty, and even show your customers that you deserve their trust.
On the other hand, however, plowing ahead with your branding efforts without thinking about how they align with the current context and environment can be a dangerous move.
During times of crisis, business leaders need to sit down with their teams and think about which messages they want to send with their branding.
How can you use your positioning strategy to alleviate customer fears and build deeper relationships with your customers, without coming across as ignorant?
If you're having trouble answering that question, now could be the perfect time to get some extra help. Contact the team at Fabrik today for all the branding strategy assistance you could need to thrive both in and outside of a crisis.
Fabrik: A branding agency for our times.

We've built our reputation, building brands for other people.
Do you need to bring a new brand to life or breathe new life into an existing one? If so, let's start a conversation