The future for the UK is in a state of flux right now, as we uncomfortably consider our options for the future. With a rush of political activity taking place over the recent years, the UK, from consumers, to business entities, has had to adapt with the tide, facing numerous hurdles like dropping pound values, and last-minute general elections.
Though the turmoil surrounding Brexit has been quite the buzz-worthy topic of late, it's worth noting that our exit from the EU is still on track. For some businesses, this won't mean anything at all. For others, it will mean completely rethinking their strategy for future growth and expansion. Regardless of where you're standing in response to the latest political madness, it's important to think about what these changes could mean to your brand.
Business owners and senior marketers have a unique opportunity to use this turbulent time as a vehicle for brand rebirth. By investing in your branding with the right guidance and assistance, you can proactively seek a more positive future, concentrating on everything from your visual image to the way you represent yourself through communication strategies.
The economic climate is uncertain in the UK right now, and it's getting harder for companies to win the business they need for success. Since it looks like these problems are unlikely to shift anytime soon, it's up to you and your company to roll with the punches or get carried away by the tide.
At Fabrik, we believe that there's plenty of triggers that might convince a business to revisit their brand strategy. These might include:
Shifts in corporate strategy.
The passing of time.
The growth of a company.
The development of a new political and economic environment.
Let's face it, now's as good a time as ever to start thinking about how you can connect more efficiently with your audience. In today's interconnected world, doing nothing to solicit attention from potential clients and customers isn't an option. It's time for organisations across all industries to explore new markets, innovate, and be heard – economic turmoil be damned.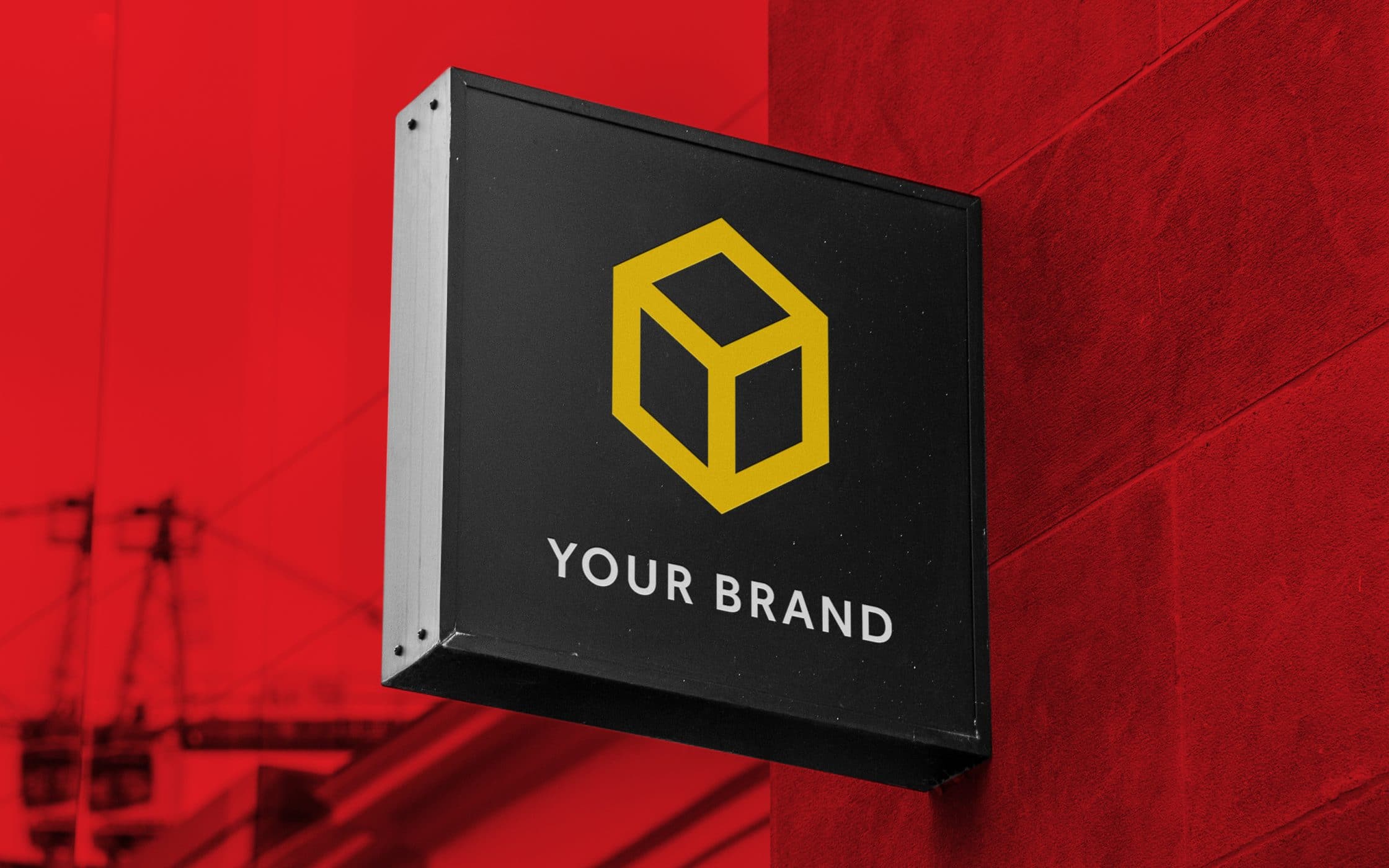 Invest in your brand: Is it time for a brand audit?
For many people, this age of renewal and change in Britain has sparked a desire to start rethinking important personal, and professional goals. After all, when we look at what's happening in our country, and what different events might cause in the future, we're often hit with the need to start making plans for our own transformations.
The bitter reality of today's business world, both inside and outside of the UK, is that competition is fierce. The other companies in your industry are all-too-keen to climb over you for a chance of getting their share of new customers. As a marketing professional or business owner know that if you don't take the opportunity to invest in your brand, no-one else will.
In this confusing world of battling businesses, the only way to stand out from your competitors is through differentiation. The thing that ultimately separates your business from others is simple: It's your brand. With that in mind, here are a few ways to begin your new brand investment:
Step 1: The brand audit
The first step in transforming your brand for the current marketplace is conducting a brand audit. This means reviewing exactly where you are now, to help you find the right path towards wherever you want to be. For instance, you might want to respond to the break from the EU by finding ways to communicate with other people in your global network and let them know that you'll be taking steps to preserve your relationships.
Ultimately, you'll need to think about what the current environment means for your business, and where you would like to be in the future. At the end of your day, your refreshed brand needs to support the growth and ambitions of your company. Only then can you form a plan to take you from where you are to where you want to be.
Step 2: Developing your identity
Perhaps one of the biggest benefits of a nationwide state of disruption is that now could be the perfect time to completely rebrand yourself – if you feel that this is the right move for your company. If you like your brand, and who you consider your company to be, then you can basically stay the same. If not, you can make crucial changes to support the brand you want to become.
Even if your visual identity remains the same, your wider brand identity can be refreshed to give you a much-needed lift. This could make you more competitive in a marketplace that's becoming more difficult to stand out in. Think about how your brand investment, or working with new marketing professionals could help you to reach out to new audiences, and take advantage of gaps in your industry.
Remember, your brand identity is more than just the colours on your website or the visual impact of your logo. Your identity extends to your communication solutions, your tone of voice, and the way that you interact with customers, too.
Step 3: Refine your brand guidelines
As a company that specialises in brand development, Fabrik prides itself on working with companies in the good times and the bad. However, you'd be surprised how many companies come to us without any strong understanding of their own brand guidelines. If up until now, your guidelines have been a little loose, it might be the perfect time to start rethinking what you really want to achieve with your company.
Remember, your brand guidelines don't have to be huge 100-pages scriptures about your company. Instead, all you need is an outline of the key elements that you believe are crucial to the essence of your business. Your brand guidelines should include things like:
Crucial colours and logos.
Fonts and images.
Social media and blogging communications.
Tone of voice.
Email marketing strategy.
Offline media.
Step 4: Reassess your brand position
The changing nature of the UK after the Brexit decision has led to a great deal of movement between businesses. As countries outside of us become more uncertain about their ability to trade and do business with local companies, some industries have begun to struggle more than others. One of the best ways to not only expand your branding efforts but improve your chances of success in the competitive marketplace, is to create a brand positioning statement.
A brand positioning statement is a couple of sentences that can be used to communicate the unique value of your company to your customers, in relation to your main competitors. It can show you gaps in the market where you can start to take advantage of new customers, or introduce you to opportunities you might not have noticed before.
Step 5: Find your differentiator
Finally, if you want to separate your brand from your competitors, then it's essential to create a differentiation strategy that can serve as the basis for your future marketing efforts. You need to figure out why – in this difficult time – your customer should pick your brand above the other options available in your industry.
From your brand manifesto to the way that you present yourself to your audience, there are dozens of ways that you can set yourself apart from the crowd. Ultimately, the point is to make sure that you don't make your customers guess what it is you can offer them. Make the value of your brand, service, and product abundantly clear.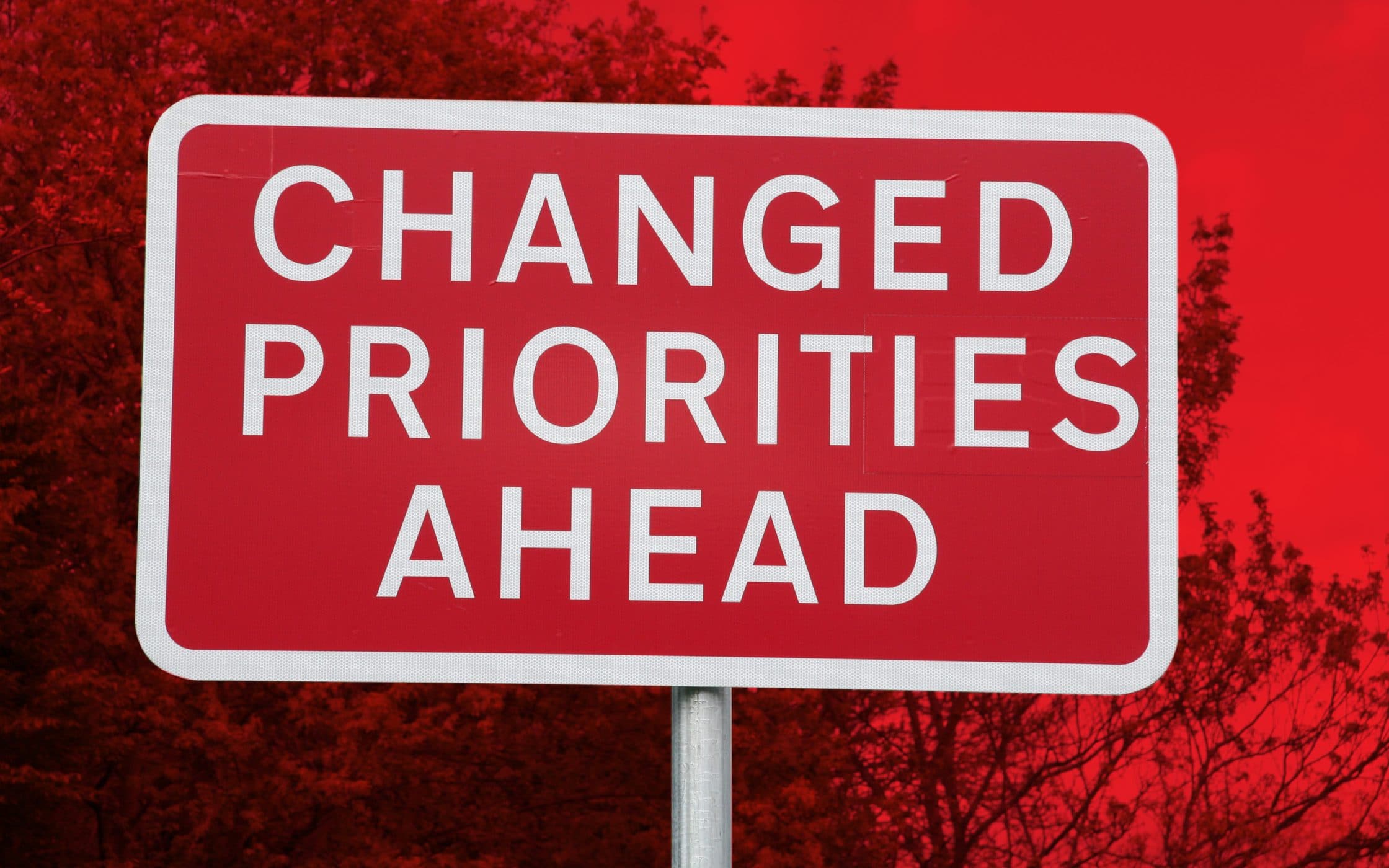 Brand investment: Simple ways to upgrade for 2017
The good news for companies who want to take advantage of the shifting marketplace is that new technologies and trends have emerged over the recent years that could make your refresh even more impactful.
Every so often, companies begin to recognise the need to do something differently if they want to retain the interest and attention of their target audience. With the fluctuation of the UK marketplace, the transformation of the local economy could be just the prompt that you need to revisit your brand investment and think carefully about how you can upgrade for 2017.
Refreshing and re-evaluating your brand and business goals on a regular basis is crucial for staying ahead of the curve. However, what's more important, is making sure that you have a tactical approach to making your transformation a positive one. Executing your plans properly is what helps companies to achieve their goals in a way that helps them to withstand even the most uncertain economies.
With that in mind, here are three ways to make sure you stay on track as you upgrade for 2017:
1. Refine the customer experience
Whether your focus is more on keeping the attention of customers outside of the UK, or building loyalty among your local market, one thing to remember is that the focus for today's market is all about customer experience. The key differentiator for brands in today's environment is what they can give to their customers in terms of simplicity, convenience, and delightful engagements.
For you, refining customer experience might be about simplifying your visual identity and creating something that appeals more to the sort of buyer persona that you're most interested in attracting. Alternatively, you might need to think more carefully about how you can adapt your sales processes to be efficient for people inside, and outside of the EU.
2. Revisit your primary purpose or manifesto
When you first began to build your brand, you likely had a brand manifesto that helped you to outline the specific goals of your company, along with other elements that defined your company's corporate identity. The trouble with growing businesses is that it's all-too-easy for some organisations to lose focus, get off course, and stray from the compelling truths that describe the core of our business efforts.
Whether your focus is on making your identity shine through more vividly than ever before, to ensure that you show the characteristics your customers appreciate in these trying times, or you want to reconsider your goals, revisiting your manifesto can be a helpful step. Get together with your company and brand experts, and talk through what you want to accomplish as your business moves forward.
3. Analyse your competitors and strengthen your value
Finally, an in-depth analysis of your competition is one of the most important things you can do as you prepare to evolve and transform your business. A competitive analysis can allow you to consider your competitor's strengths and weaknesses so that you can begin to improve your own competitive advantage. Looking at your competitors will not only show you areas where you can take advantage of their failings but introduce you to things you could be doing better yourself.
The more you analyse your target market, and your competitors, the more you can re-evaluate your primary values as a business, and begin to strengthen the ones that matter most to the current market. After all, in this time of fluctuating standards, it's the consistent and confident brand that will come out on top.
Think about how you're applying your fundamental branding strategies to everything you do, and if necessary, consider updating your brand strategy to take the above issues into account. While investing in your brand is a consistent process, there's never been a better time to start really assessing what you need to do to thrive in the UK.
Marketing professionals: Is it time for something new?
In the UK, we've seen a lot of excitement in recent months as we moved towards a new general election, a country outside of the European Union. However, when's the last time you felt excited by your own branding campaigns?
As the times change, and the world evolves all around us, one thing that remains consistent, is the importance of visibility in marketing. Any marketing or communication strategy revolves entirely around how customers see your business. Now, more than ever, it's important to make sure that your target market is seeing you in the right light.
If you're not sure whether your messaging and communication strategies are having the right impact anymore, then it could be time to pair your brand audit with a communications audit. Here are three reasons why a communications review might be right for you:
Moving forwards means looking back
No matter how you feel about the latest political and economic changes to take place in the UK, it's fair to say that the only thing consumers and businesses can do, is continue to move forward. As you plan your marketing initiatives to meet the needs of new and existing customers, it's worth looking back at what you've already done, and thinking about what worked, and what didn't. Whether your goal before was to build brand awareness, generate leads, or increase web traffic, all your programs need to be evaluated for their effectiveness in helping you reach your strategic goals.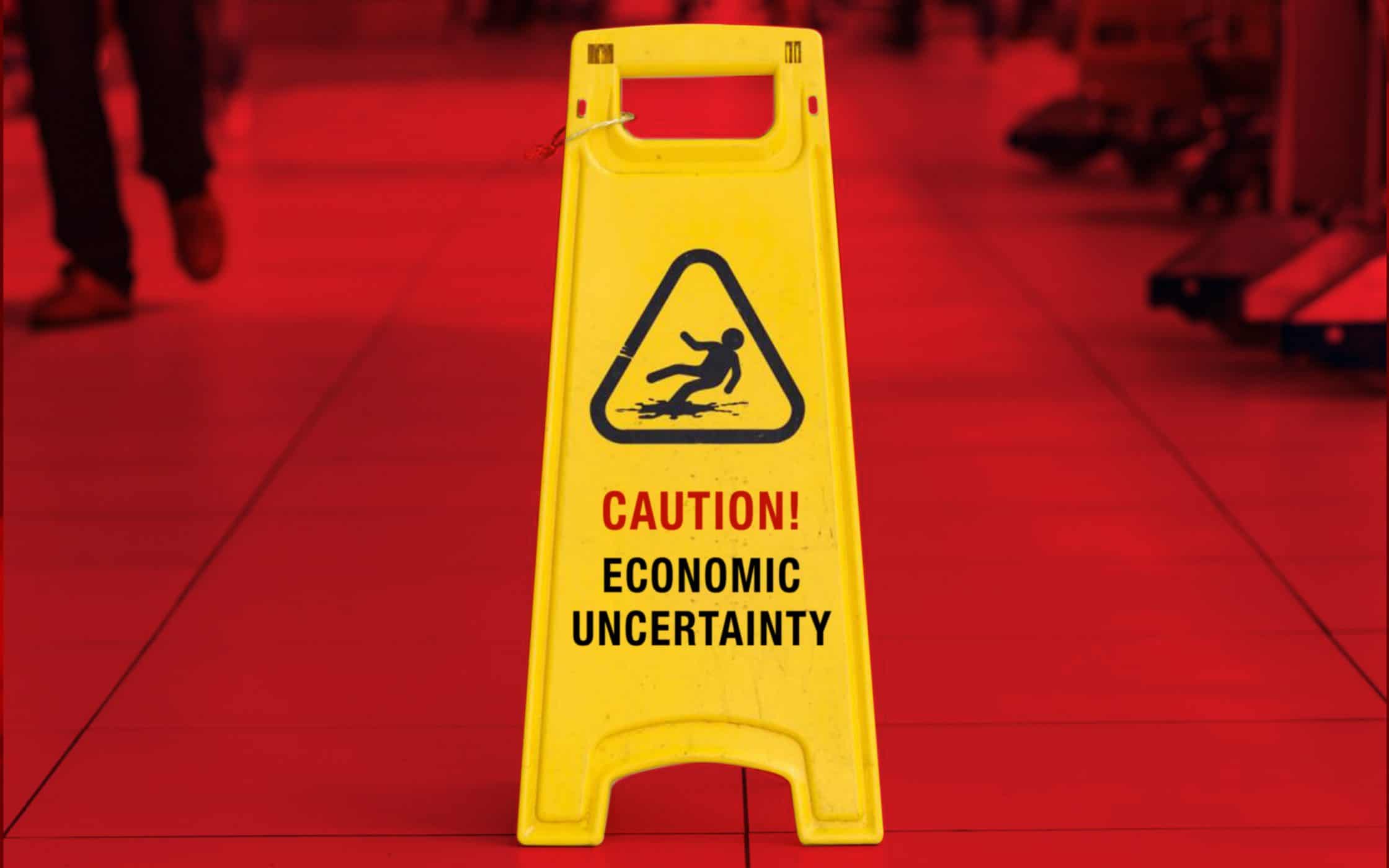 Your business is losing its way
It's not just external communications that help companies to thrive. Sometimes, your internal communications can have a huge impact on the way that you present yourself to the world around you. How does your corporate messaging work today? Have your investors and partners got a good idea of where your business is going after the EU exit?
Think about the ways that you're communicating with the people inside of your business, and whether your current strategy allows you to present a united front to your clients and prospects. You need to keep your message consistent if you want to have the right impact.
You need to identify new opportunities
Part of a comprehensive audit into your communication options is a traditional "SWOT" analysis. As you're probably aware, this is simply a process that you can use to identify the strengths, weaknesses, opportunities, and threats that are associated with your current messaging and campaigns. The goal of conducting this analysis is to maximise your chances of communicating effectively with your audience.
As threats and opportunities continue to emerge, now's a good time to start looking at your SWOT analysis all over again.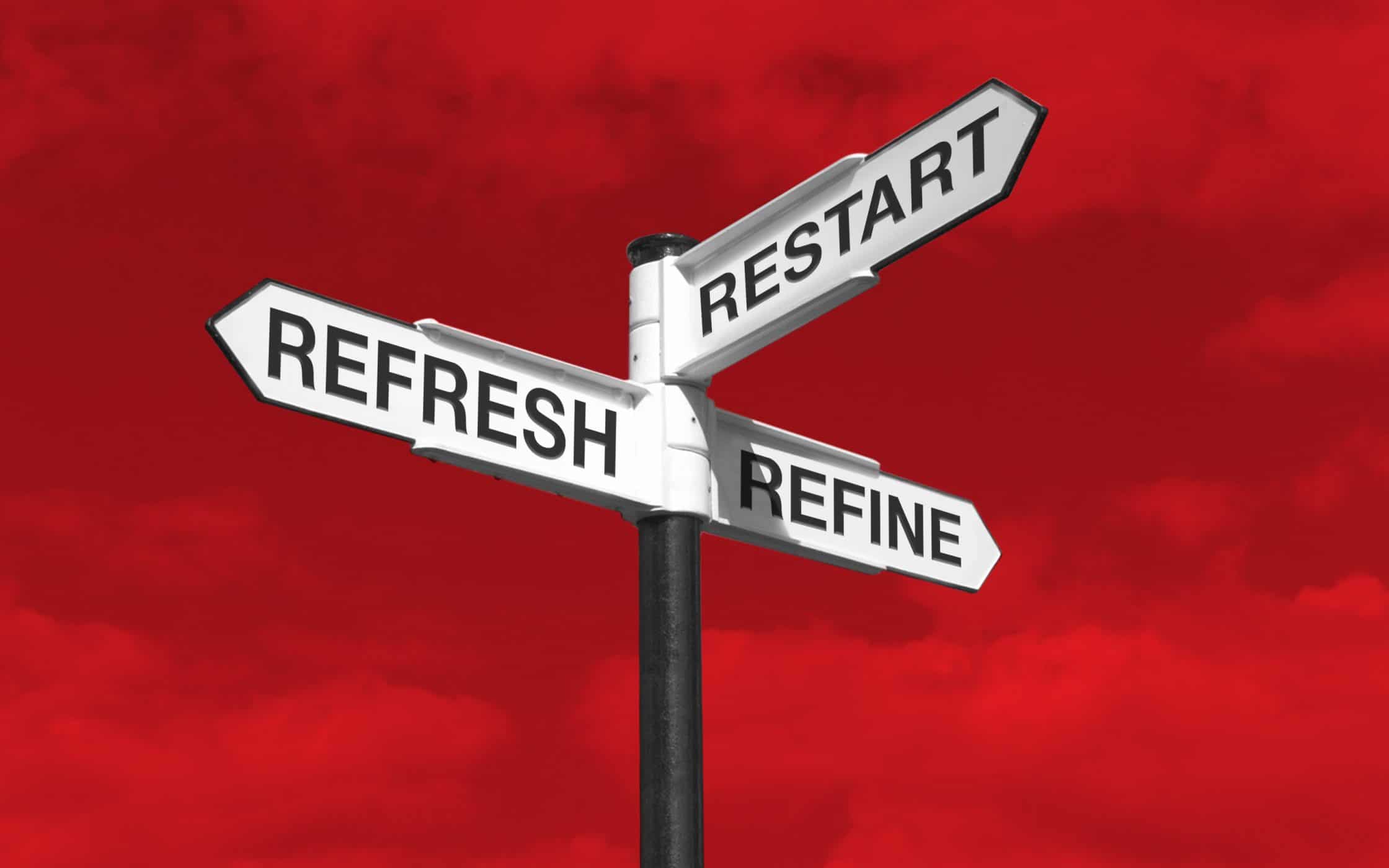 How to refresh your modern marketing campaign
If you're ready for brand investment, but you're not sure how to get started with refreshing your marketing campaign, don't worry. There are countless options out there for companies who want to renew their voice and image in the modern marketplace. Whether you're considering a more consistent blog strategy, or you want to get involved with video and visual marketing, there's something for almost every brand.
The important thing to remember is that attempting to standardise your marketing strategies simply doesn't work. These days, you can't sell the same product, service, or even campaign to every customer that comes along. That's why the first step in refreshing a marketing campaign, is often assessing your buyer personas, and building a segmented strategy.
Though this is by no means an extensive insight into what can be done for your marketing efforts, we've put together a quick insight into just some of the ways that you can start to update your communication efforts in the face of this changing UK environment:
1. Mix up your content
One of the easiest ways to liven up your marketing campaigns is to make a change to the content that you create to attract and retain customers. If you've become stuck in a rut of posting boring blogs, try shaking things up with more informative long-form pieces, or trying a few visual creations instead.
There are countless ways to get information out to your audience today, from GIFs, to case studies, cartoons, and videos. The possibilities are practically endless, and if you have the right branding expert on your side, then you can achieve almost anything.
2. Do something big with social media
Social media is all about having fun and trying out unique campaigns. With that in mind, it might be time to move beyond the trend of scheduled contend and do something that involves stepping outside of the box.
We all remember back in 2014 when the ALS Association literally made a splash in the social media world with the Ice Bucket Challenge. The organisation encouraged friends and family to pour ice cold water over themselves and loved ones, then post a video of the event online. Literally, everyone got involved, from celebrities to everyday people. The result was a $220 million increase in donations for fighting the disease.
3. Re-evaluate
One of the common themes that you might have noticed during this article, is how beneficial it can sometimes be to simply step back from your normal routine and assess what's going on with your specific brand. Now that disruption is everywhere, it's the perfect time to use analytics to see what's worked for your company in the past, and what you might need to change going forward.
It's important to think about how you're really connecting with your customers, and whether you can consider yourself to be the best option for their needs in comparison to your competitors. If you're barely keeping up with other people in the market, then now's the time to make a change.
4. Optimise for new keywords
Finally, perhaps the change in our EU presence has meant that the customers you're going to interact with has changed. For some people, this will mean building entirely new buyer personas. For others, it will mean targeting new keywords in almost every marketing campaign.
Check out what's going on in your market, and think about how you're going to need to adapt the way you reach out to the world around you if you want to have a lasting impact in an uncertain economy. Sometimes, simply changing your SEO strategies can be enough to give your brand and marketing communications a new lease of life.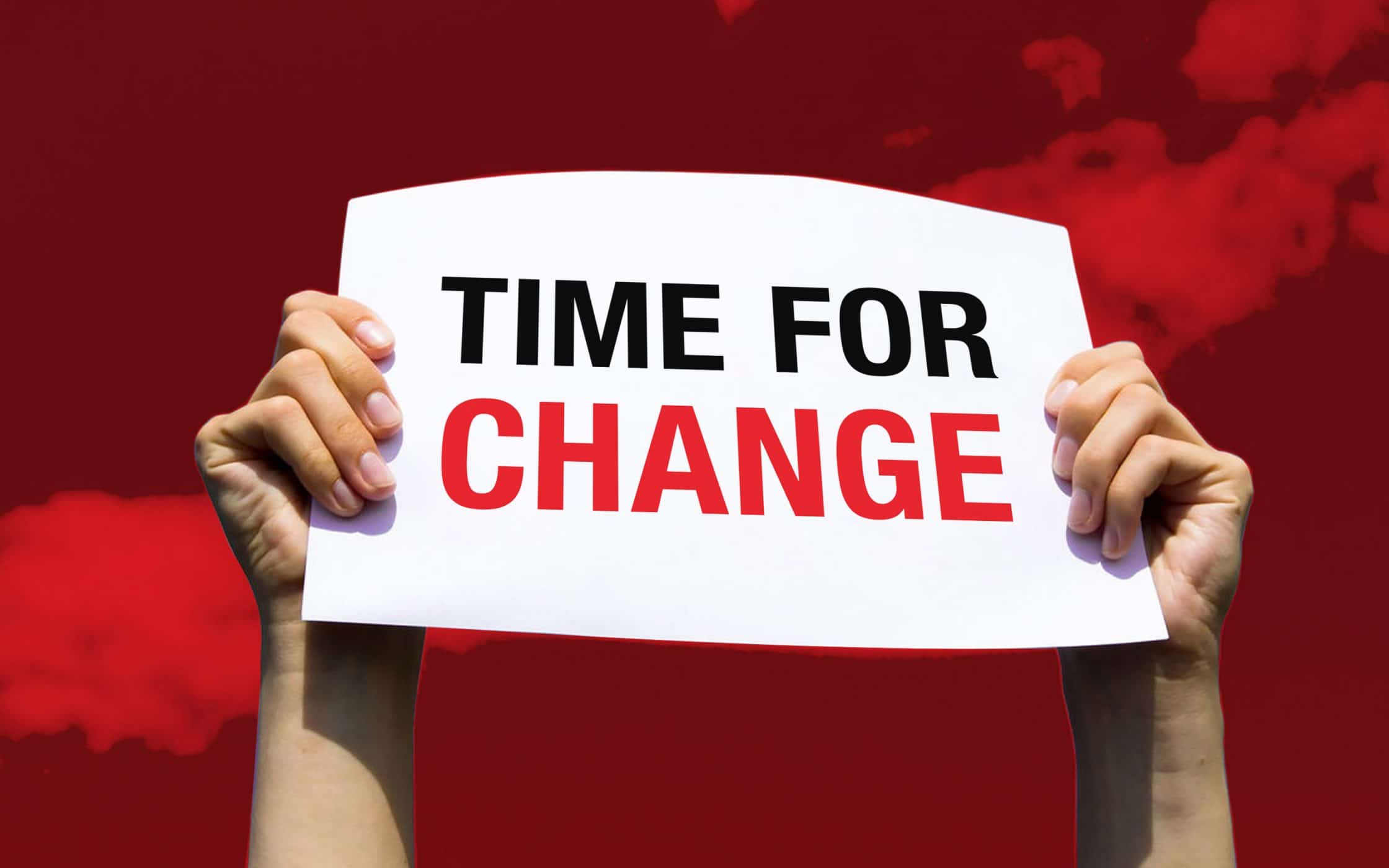 It's time to evolve
For companies and senior marketers in the UK, as well as businesses who interact with brands in England, now is the time to start thinking about your brand with caution. As the marketplace changes and the way that we do business with people around the world continues to evolve, you need to be prepared to evolve with the times or get left in the slow lane.
Auditing your brand and communications efforts is just the beginning. If you really want to help your company survive in these turbulent times, you need to be willing to truly invest in a brand that you believe will work for you.
With the help of companies like Fabrik, you can find your groove in the marketing space and hold onto your niche, no matter how complicated the business environment gets. There's never been a better way to review your brand, and take a fresh approach to the way you get noticed, shared, and remembered. It all starts today.
If you enjoyed this article, you might enjoy these too:
— Why you need to build your personal brand
— How to write a brand positioning statement
— Create buyer and user personas that resonate