How to brand a technology company: The essential guide to technology branding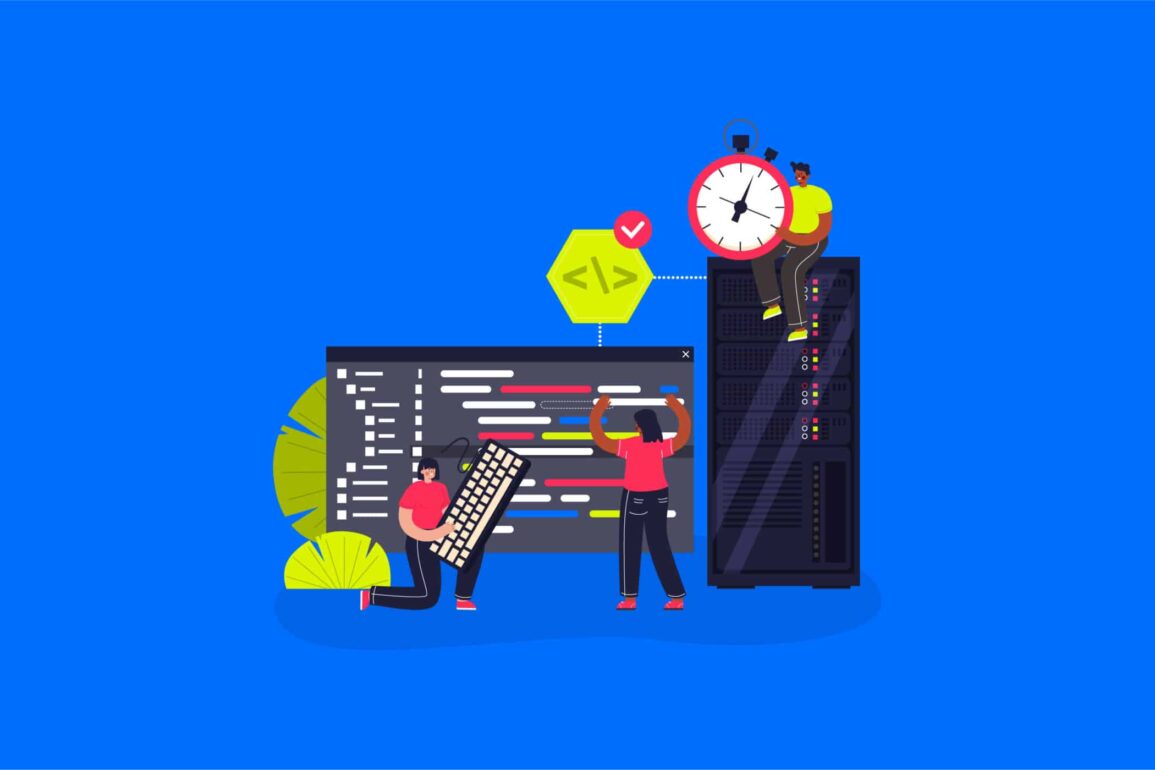 Learning how to brand a technology company effectively is one of the most important things any entrepreneur can do. After all, your technology branding strategy will determine whether your venture thrives or fails in an industry as competitive and fast-moving as the tech sector.
Brands for technology companies are more than just eye-catching logos or memorable slogans. They're how you capture the attention of your target audience, potential investors, and shareholders. The right brand can even help you attract the top talent you need to produce amazing tech.
With a compelling tech brand, you can connect with your community emotionally and develop a tribe of supportive individuals for your organization. More importantly, you can differentiate yourself from the scores of other startups in the landscape.
After all, with 305 million new tech startups introduced each year, ensuring you can stand out is crucial.
Today, we will provide a behind-the-scenes guide to all the steps needed to develop an engaging, eye-catching, and impactful technology brand.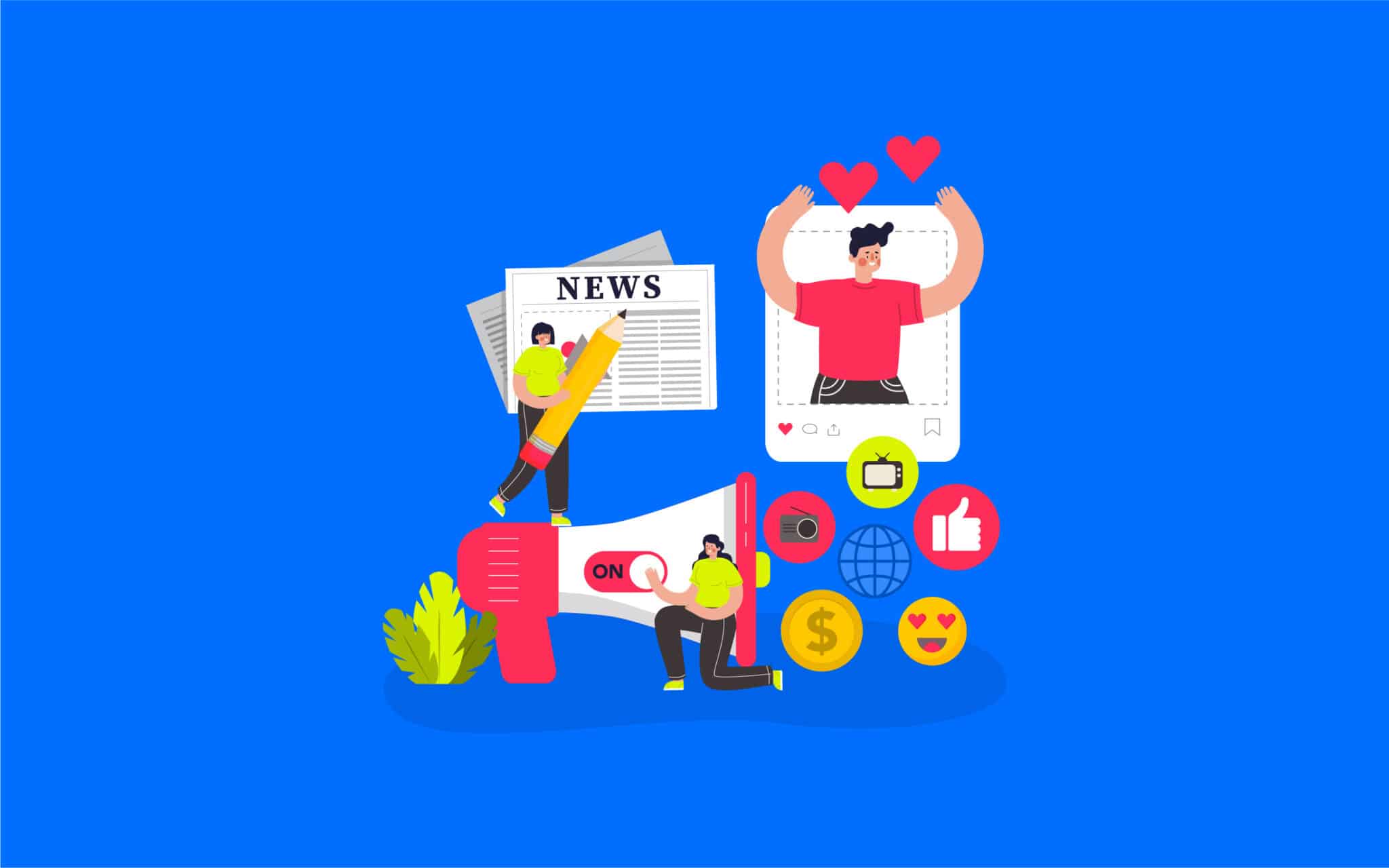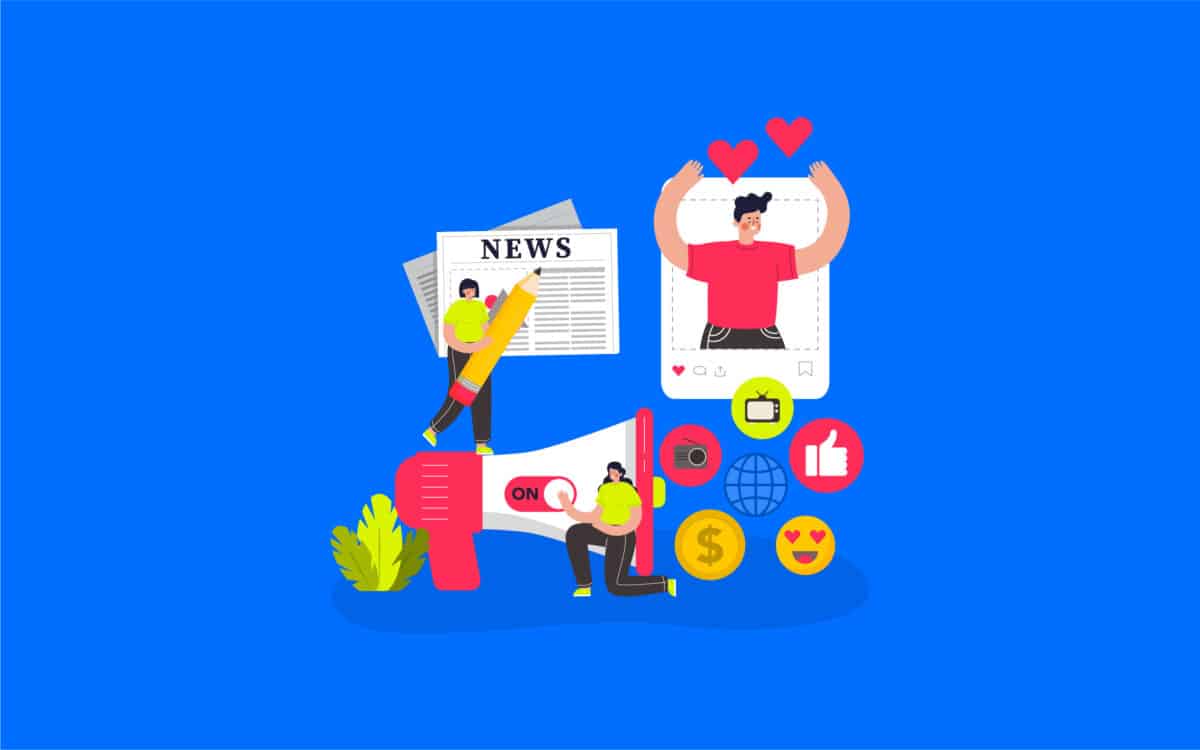 Why is branding important in the tech industry?
Branding is valuable in any industry. It's how companies create relationships with their target audience, increase customer lifetime value, and accelerate growth. Your brand is essentially your chance to tell your customers a story about why they should trust you and your products.
Technology branding allows you to connect to your audience on an emotional level, even if they don't fully understand your innovative new solutions immediately. After all, many technology innovators are introducing entirely new services and products to their customers.
Without a good brand, your audience may not understand why they need whatever it is you're offering.
Look at companies like Apple. The company used its branding strategy to tell customers they could access a simpler form of technology to pre-existing computers.
Learning how to brand a tech company effectively can also help you to earn the loyalty of your audience. By positioning itself as an innovator, Apple told its customers that purchasing its products would also identify them as forward-thinking pioneers.
As a result, many customers have become extremely loyal to the brand and its products.
Essentially, technology branding allows companies to:
Improve customer connections
With a brand, technology companies can demonstrate values and visions that align them with their target audience. Studies show customers who feel connected to an organization spend up to twice as much money.
Build trust and understanding
A good brand can make a company appear more credible and trustworthy. It can help customers understand the benefits of the solution, so they're more likely to invest.
Accelerate growth
With good technology branding, companies don't just attract new customers; they can also capture the attention of investors, stakeholders, and even future employees. The opportunities for growth are fantastic.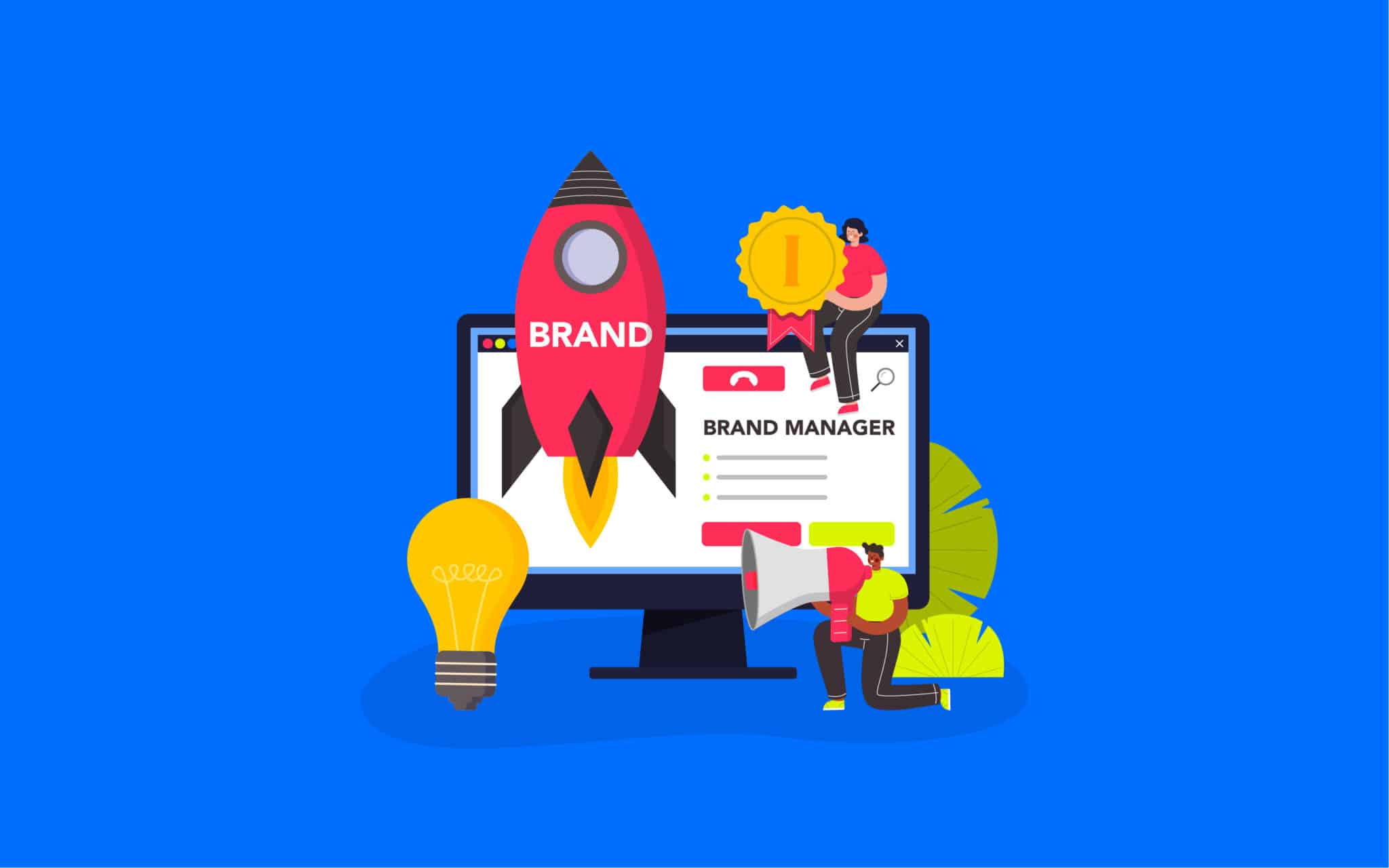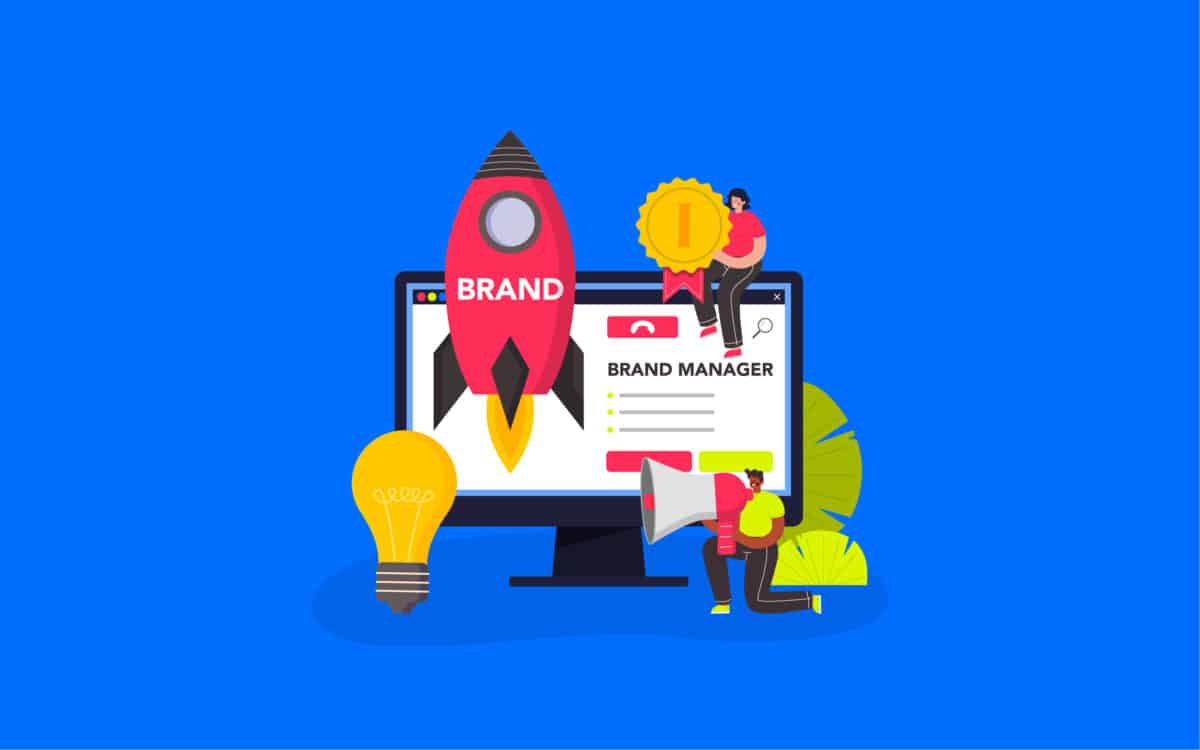 What makes a good brand in the technology sector?
Learning how to brand a tech company starts with defining what makes a "good brand" for the technology space. Ultimately, a good brand is one that connects with its target audience. The best brand identities are carefully cultivated to generate a specific emotional response.
Look at Google. It wanted to be seen as both friendly and authoritative. Google wants customers to trust it can provide them with the best possible experiences, but it also doesn't want to scare customers off with complicated ideas and concepts.
Every aspect of Google's brand, from its colorful logo to its unique offices around the world, help to convey this personality. Google consistently positions itself as an innovator, with world-leading company culture initiatives and compelling marketing strategies, but it never loses sight of its goal to be friendly and accessible to all.
While there's no one-size-fits-all guide for what an impressive technology brand should look like, there are a few things you should ensure your brand is led by:
Clear, meaningful values
The best tech companies are successful because they demonstrate values that resonate with their audience. Apple's values revolve around innovation and being "different". Slack focuses on community and connectivity.
Clear values for your business ensure you can connect emotionally with your customers.
A strong vision
The best brands are built on a vision. This is particularly true in the technology landscape, where companies are expected to be innovative and forward-thinking. Sharing a clear vision of what you want to achieve for your customers with them is a great way to get support and generate loyalty.
Emotional connections
Brands are valuable because they allow companies to build affinity with their target audience. Everything from the color palette you choose for your logo and website, to the unique personality you convey in your marketing messages should help you to connect with your customer's emotions.
Consistency
Consistency is crucial for any brand. A consistent image, voice, and presence in the technology branding landscape will build familiarity with your target audience. This will help them to trust your company and understand its unique values.
Make sure you have clear guidelines in place to preserve consistency across every brand campaign.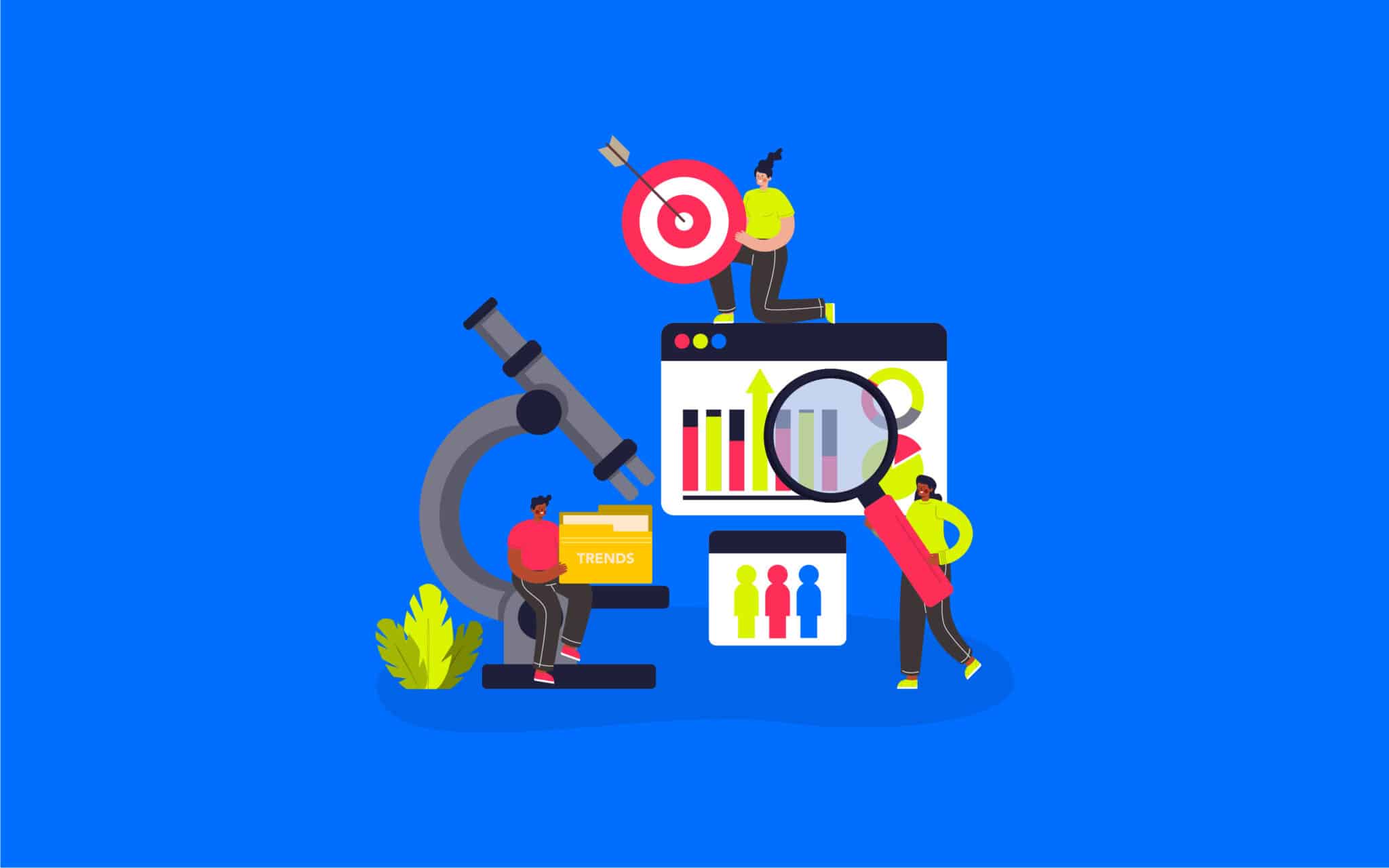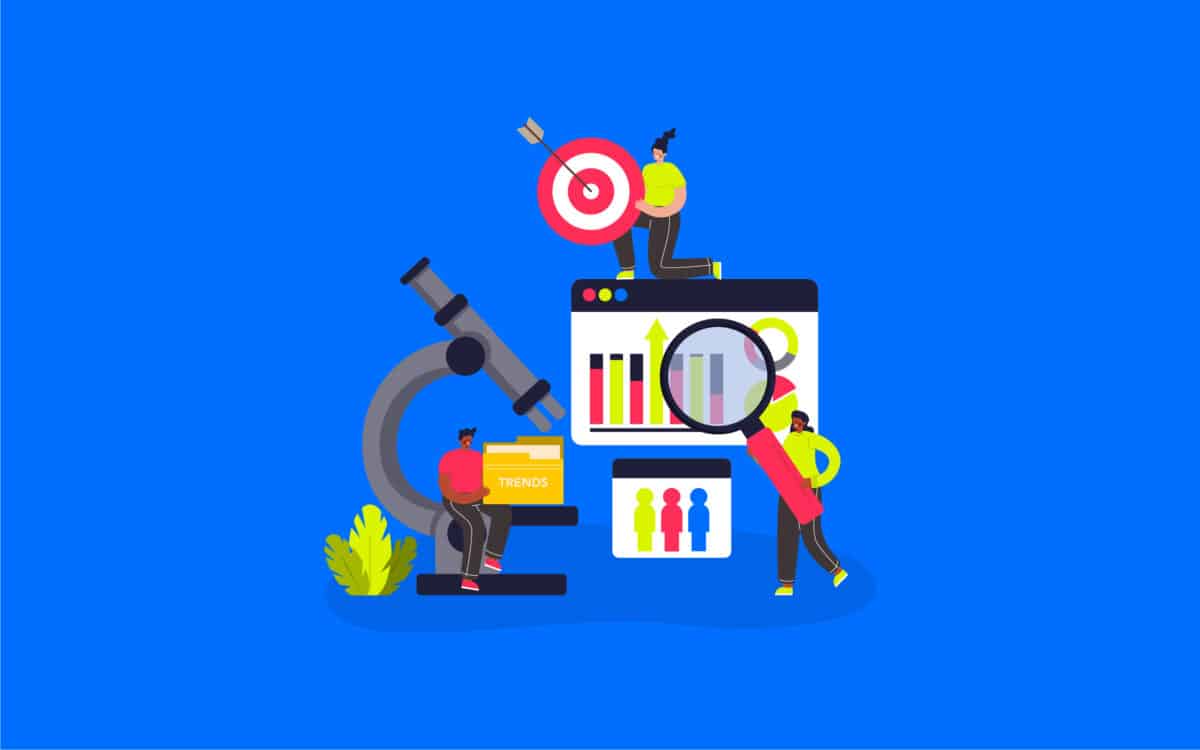 How do I brand a technology company? Where to begin
Effective tech company branding isn't something that happens overnight. Companies need to commit to designing the ultimate brand and consistently updating and preserving their image. This is particularly true in the technology space, where the marketplace constantly evolves.
One of the biggest mistakes business leaders make when it comes to technology company branding, is trying to dive in too quickly. Before you start experimenting with logo and web design or even choose a name for your company, you need to do your research.
Specifically, you'll need to develop a clear understanding of the following:
1. Your niche market
Technology has a huge number of different subcategories associated with it. You might be designing a software company that creates tools for graphic design, or you may be creating your own search engine, AI bot, or website builder.
You could be focused on creating hardware, like new computers or smartphones, or you might offer consulting services and IT support to other companies.
Decide exactly where you're going to position yourself in the technology space, and research the market in-depth. Find out what kind of trends are affecting the space from a social and economic perspective. Ask yourself whether your niche has enough potential for growth.
2. Your competition
After you've discovered your specific niche, you can start looking at the main competitors you'll be facing in that space. Assessing your competition is important because it gives you a chance to determine what will set you apart from the other companies in your field.
Ask yourself what your tech company can offer that others can't.
For instance, if you're designing a video conferencing app, you could commit to making your technology easier to use than any other solution, as Zoom did. Or you might experiment with adding innovative features, like AI translation and transcription.
3. Your user personas
After you've examined your competition, the next step is deciding exactly who your target audience will be. In other words: who is your ideal customer? It's not uncommon for a tech brand to have more than one target audience.
For example, you may create software that's perfect for small businesses, enterprises, and agencies.
Creating different user personas for each type of customer you want to reach will ensure you can tailor your brand messaging, product descriptions, and services to their needs.
Remember, your user personas should include as much information as possible about your clients, such as their age, gender, location, and even their spending power.
4. Defining a USP for your tech brand
With the research you've collected, you'll be able to define the core component of your brand: your unique selling point (USP). This is essentially the main thing that separates you from your competition.
It's the factor that tells your target audience why they should choose you over any other tech brand. Your unique selling point may be your commitment to excellent customer service, the special features of your technology, or even your ability to serve a specific audience.
Ideally, you'll want to avoid competing on price alone. Although it might seem like a good idea to position your solution as the cheapest option in the market, you could quickly lose your USP if another company decides to reduce the cost of their own service.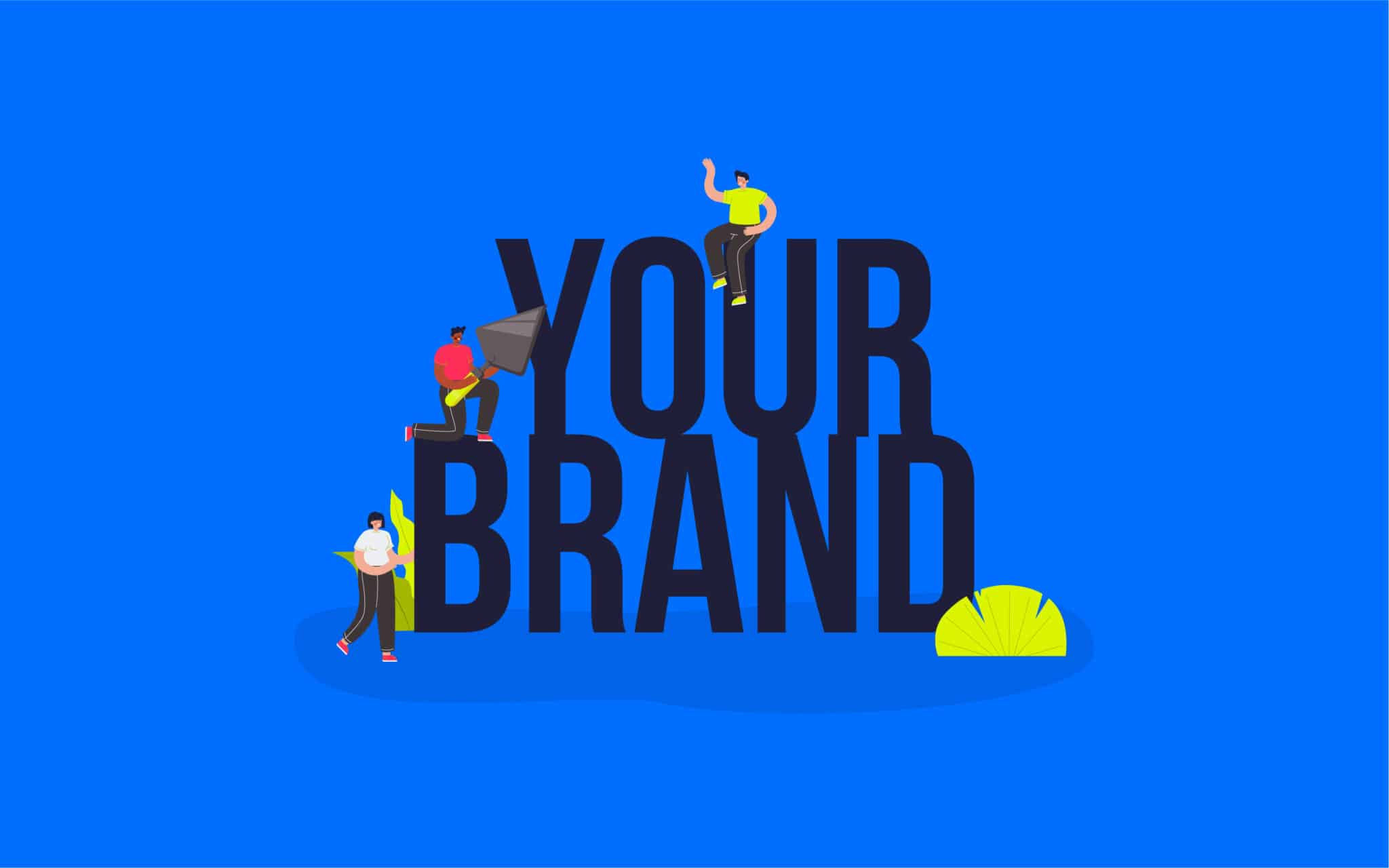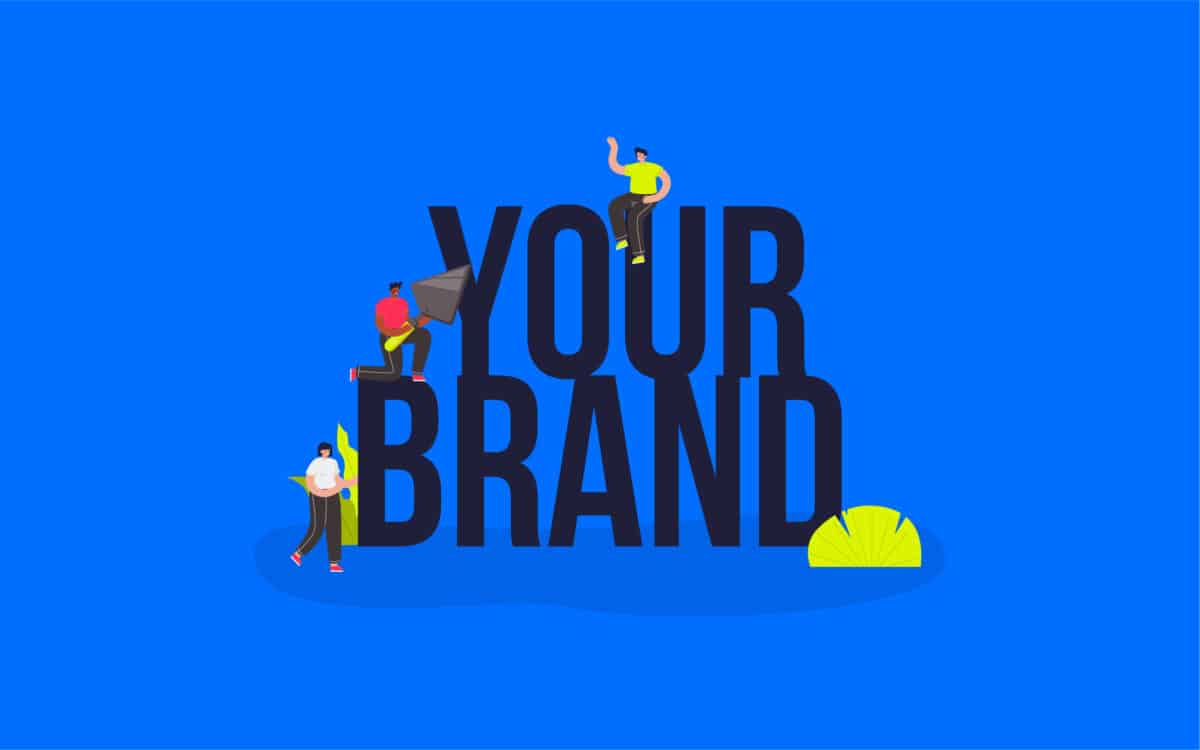 Technology branding: Finding your personality
With all of the research you can gather about your market, customers, and competition on hand and a clear view of how you will position your company, you can begin working on the core essence of your brand: its personality.
While it's often tempting to start developing your visual presence first, creating website designs and logos is much easier when you know what kind of personality you will convey to your target audience.
You should know whether you want your tech brand to be perceived as playful, like TikTok, or sophisticated and authoritative like IBM.
Here are some key components you can think about when developing your personality.
The name
Naming your technology company is one of the most important things you'll do when developing an effective brand. Great technology branding starts with a memorable, engaging name. Just think about how Apple tells us about its focus on innovation and growth with its unique name.
Twitter lets us know instantly what to expect from the social media platform with an evocative title. Even names like "Deloitte" convey sophistication and expertise.
Ask yourself what kind of name is most going to support your brand identity. Do you want to provide customers with information about what your tech brand does with a descriptive name? Would you like to use a compound word like Instagram or create something entirely new like Google?
The voice
Your brand voice is the language and personality you infuse into every content you create for your company. It should show through in every social media post, your emails, website copy, and even offline promotional strategy.
Your voice will depend on the kind of audience you're trying to reach. B2B technology brands generally use more authoritative and sophisticated tones.
Alternatively, B2C companies may choose a more accessible, straightforward voice with less jargon. For instance, Spotify's tone of voice is fun, playful, and youthful because it wants to connect with a younger audience of music lovers.
Ask yourself what kind of tone will be best for your audience, then embed it into all of your marketing and promotional campaigns.
Slogans and taglines
Not every technology brand will need a slogan or tagline to stand out.
However, these assets can make conveying useful information about your personality and identity easier to your target audience. The slogan "Think Different" used by Apple helped to cement the company's focus on innovation and consistent development in the tech industry.
If you use a slogan or tagline in your branding, you'll need to think carefully about the specific information you want to share. The best slogans typically convey your company's unique personality while offering useful insights into what your brand can do.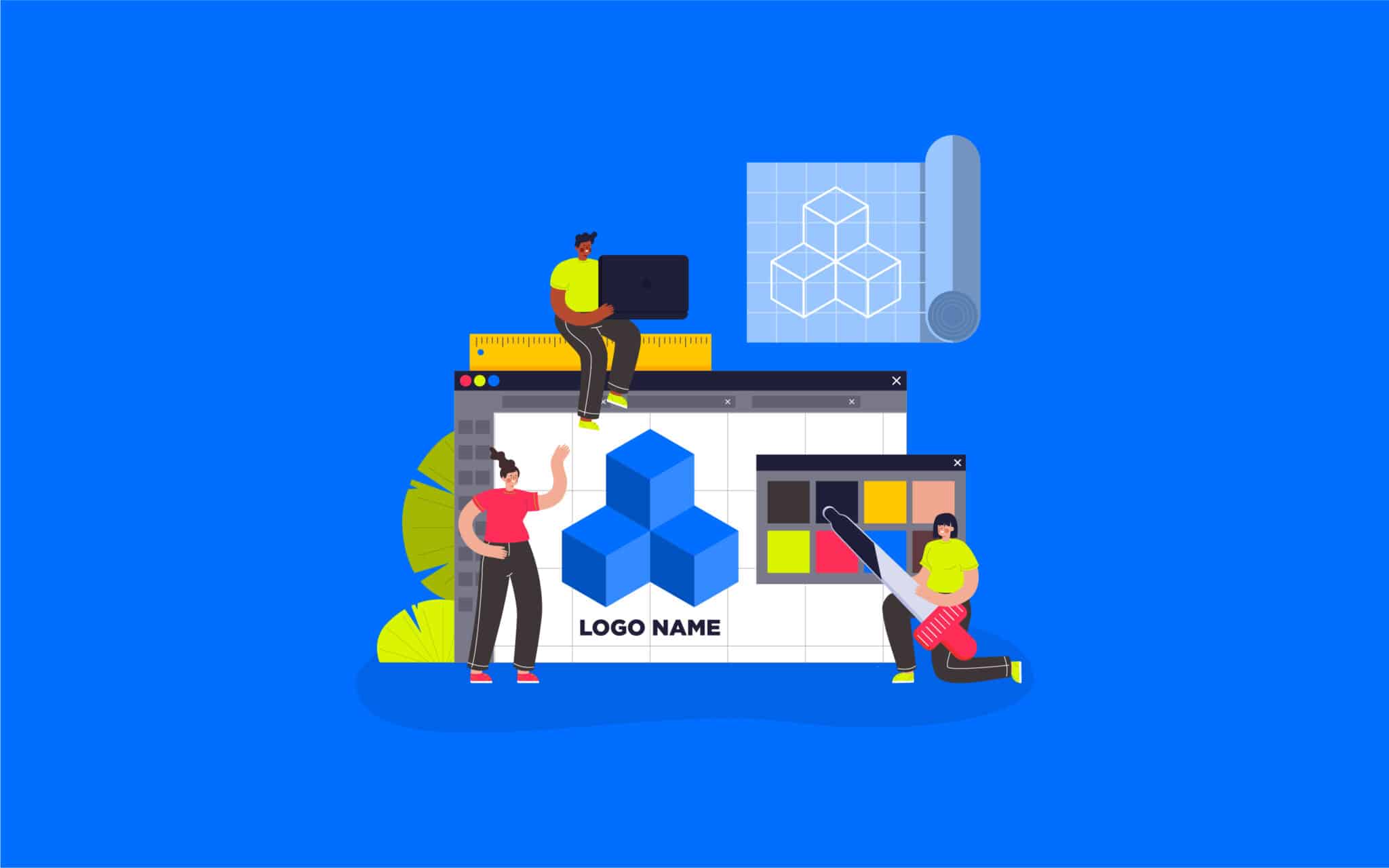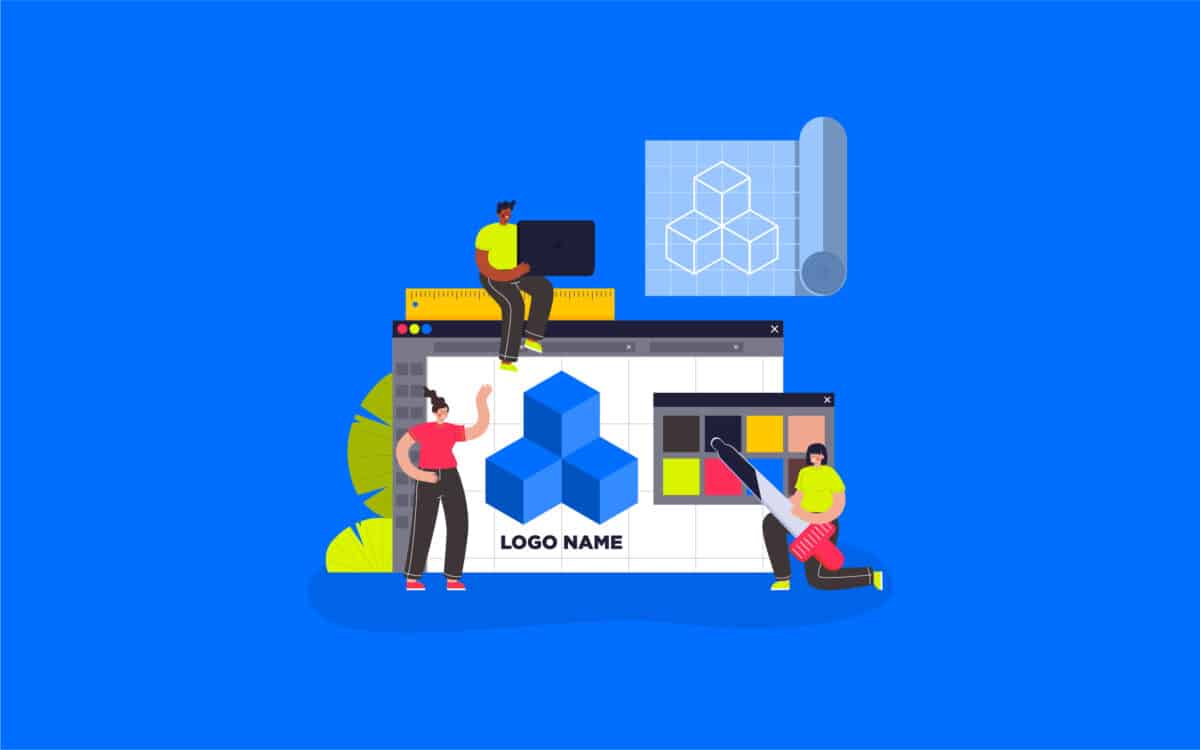 Branding a technology company: The image
Once you've got a clear view of your company's personality, that's when you can really start to get to work on the accompanying image. While there's much more to a great brand than its visual assets, your logo, colors, font choices, and website design can influence how customers feel about your company. Your research into your target audience and competitors should help guide you towards an effective image. Here are some points you'll need to think about:
Color palette
Colors directly impact how customers feel and think about a brand. Color psychology tells us some shades can evoke different emotions. For example, blue is associated with reliability and trust, while red makes us think of passion and power.
Imagery
The imagery you use in your logo, content marketing, and advertising assets will be crucial too. Think about whether you want to use illustrations to convey a playful personality or geometric shapes for modernity. What kind of photos will you be using?
Typography
Typefaces, like colors and shapes, can also influence customer perception. Sans-serif fonts are often seen as more modern and youthful, while serif fonts can be connected with tradition and sophistication.
Logo design
What kind of logo will you be using across all of your branded assets? Do you want a single graphic, like Apple, or a combination mark which also includes your business name? How should your logo make your customers feel about your business?
Web design
For technology companies, website design is one of the most important aspects of building an effective visual brand. You'll need to ensure your website is easy to navigate, clean, consistent, and capable of offering a phenomenal customer experience.
Packaging/offline assets
In some cases, technology companies will also need to think about offline assets, like packaging or office and retail store designs. Just look at how Apple enhances its image and brand identity with the use of its futuristic stores.
Once you've identified all of these components, creating a set of brand guidelines you can share with your team members and any specialist contractors you might be working with is important. This will help to ensure consistency for your brand.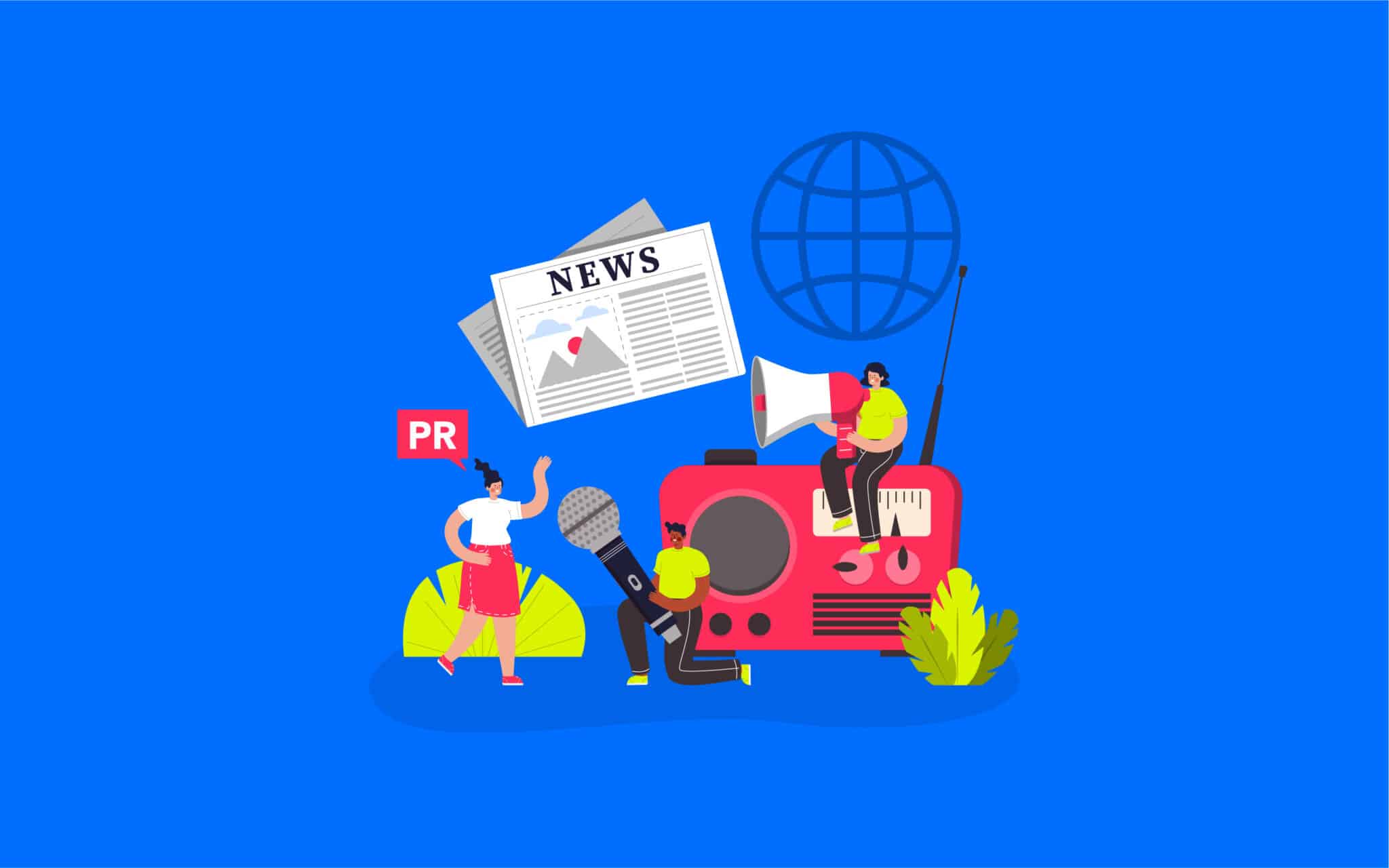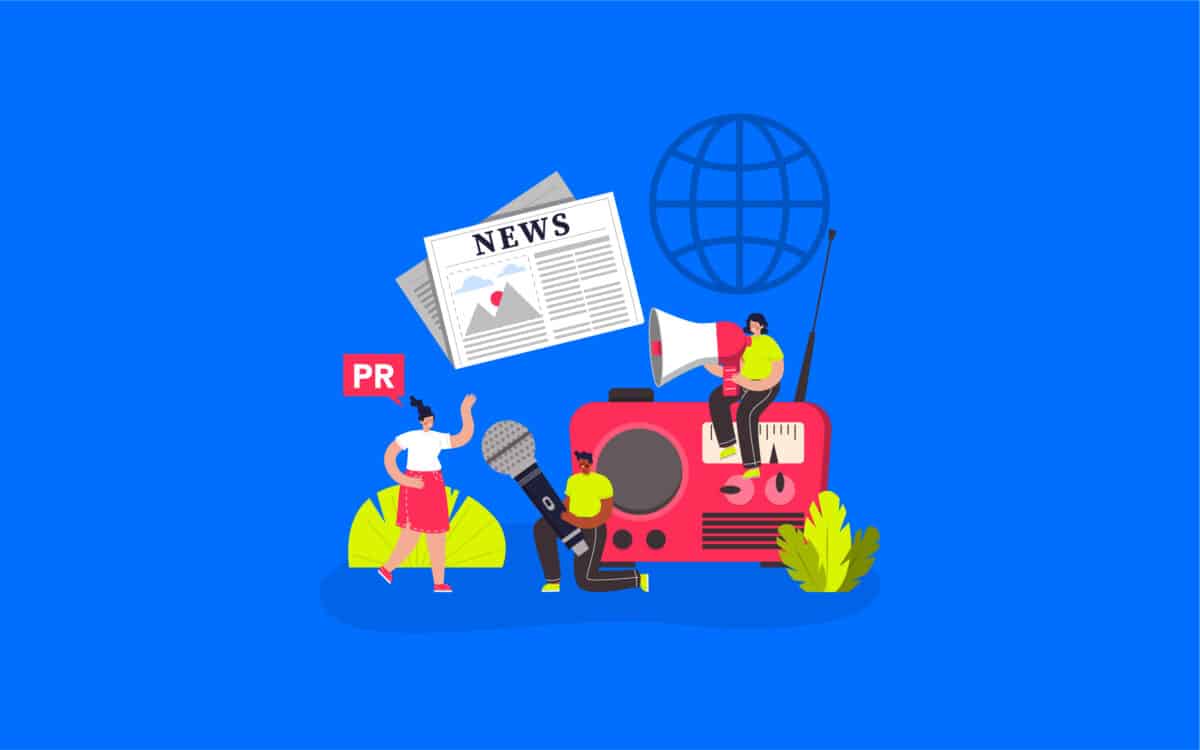 Putting your tech company branding to work
Defining your technology brand is just the first step.
Once you know what your personality and visuals will include, you'll need to start putting your new identity to work. In other words, you need to promote your technology branding strategy to attract as many new customers, stakeholders, and employees as possible.
A few great ways to give your image a boost after you learn how to brand a tech company include:
1. Getting employees involved
Your employees can be a valuable tool for spreading brand awareness and boosting the credibility of your overall company image. They can promote your company by sharing their stories on your website or linking to your accomplishments on their social media profiles.
Some employees will even be willing to become "brand ambassadors" who actively work at promoting your business to other customers. They can even help you to track down additional members of staff to add to your team in the future.
2. Building a comprehensive online presence
Virtually every company is expected to have a strong online presence these days. However, focusing on this area is particularly important if you're developing a technology brand. After all, your customers will expect your business to be up-to-date and innovative.
Start by designing an incredible website that showcases your products and services in an easy-to-navigate environment.
Once you have your website, think about how you can reach customers in other ways by developing a social media presence on the platforms they already use.
For B2B companies, this may mean promoting on LinkedIn, Facebook, and Twitter. For B2C brands, you might gain more attention on Instagram, TikTok, and other channels.
3. Enhancing your offline presence
Depending on the nature of your tech brand, you might also need to create a strong offline presence. Ask yourself whether you're going to be selling products in dedicated stores, like Apple, or whether you'll be using other retailers to sell your items.
Do you need to create beautiful product packaging or design promotional flyers and posters?
If you're offering a service, will you have specific offices where customers will come to speak with your experts? How will you brand these spaces? Will your employees wear certain uniforms to identify themselves to your customers?
4. Experimenting with advertising
With so many competing brands in the technology landscape to fight against for audience attention, you will need to be willing to experiment with different types of promotion. As a technology brand, the most innovative forms of advertising are likely to gain the most attention.
You could consider experimenting with VR and AR experiences or 360-degree product videos.
It's also worth looking for ways to boost your credibility, like hosting events in the technology sector or working with influencers and thought leaders to promote your brand.
Always pay attention to the metrics and analytics you can collect from each campaign, so you know which of your efforts are driving the most success.
Technology company branding examples
If you're unsure where to start with your technology brand, it's easy to find some inspiration in the existing landscape. There is no shortage of phenomenal technology company branding examples out there. Here are just a few worth checking out: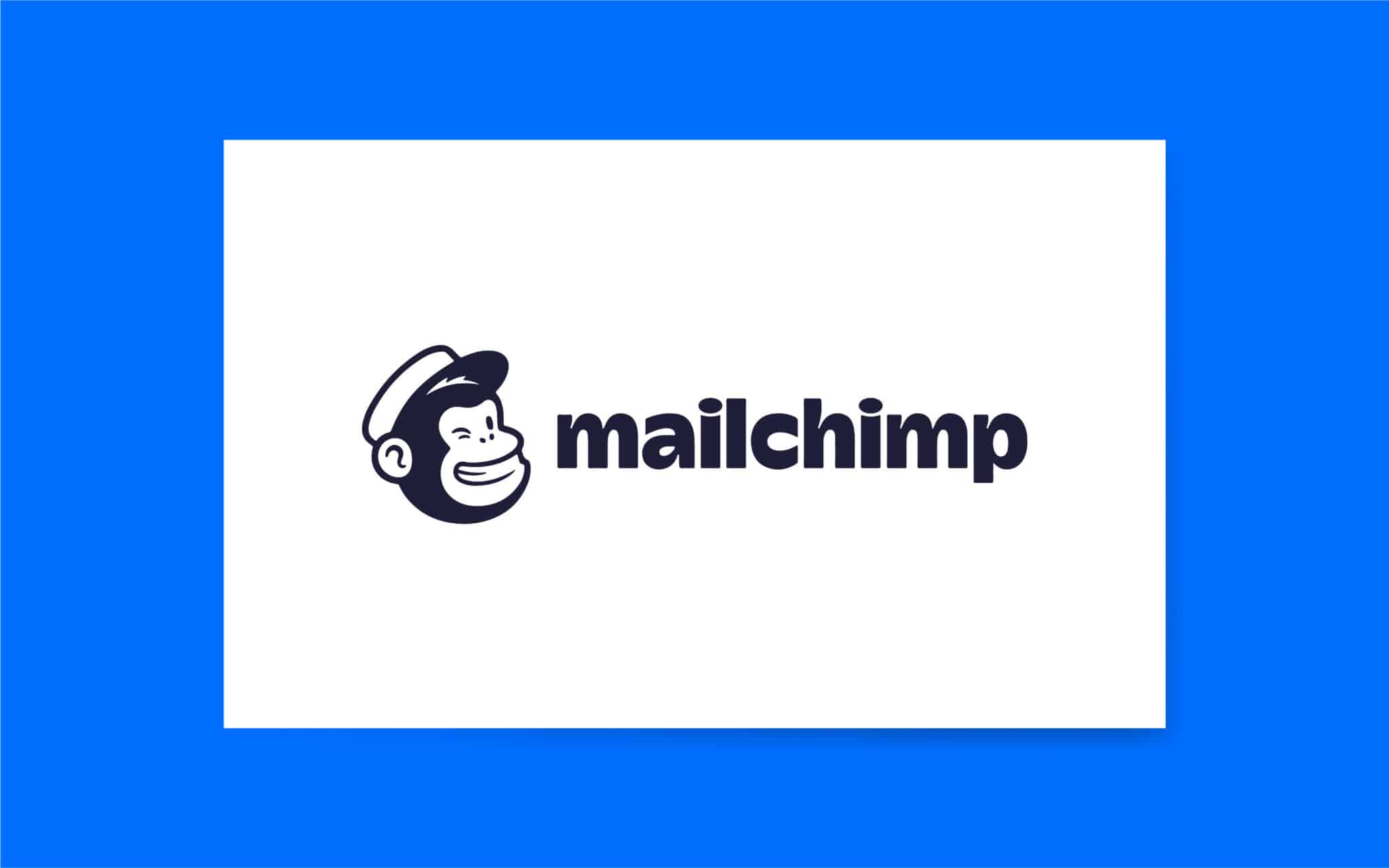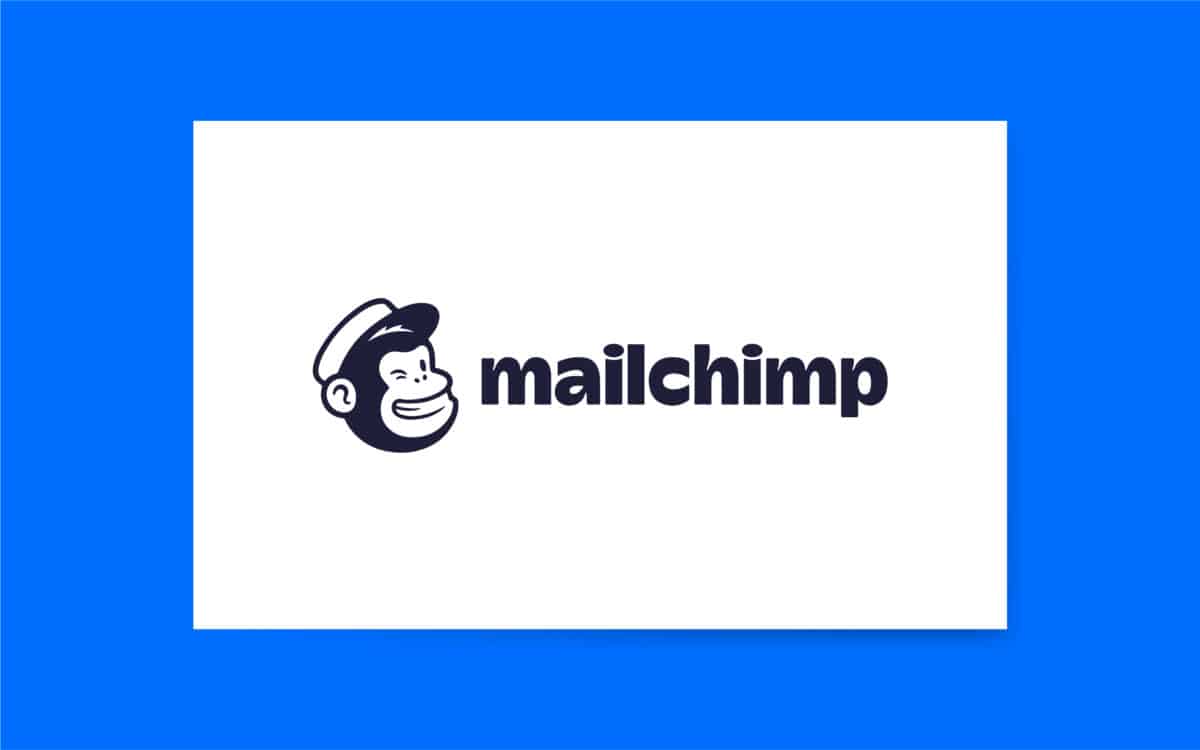 Mailchimp
Mailchimp built its entire brand around the concept of being easy to use, and accessible for smaller businesses.
The company wanted to make it simpler for every organization to build its own email marketing strategy, and it needed to present itself as a friendly partner for their ideal target audience.
Everything from the bright colors on the Mailchimp website to their monkey mascot helps to convey this image.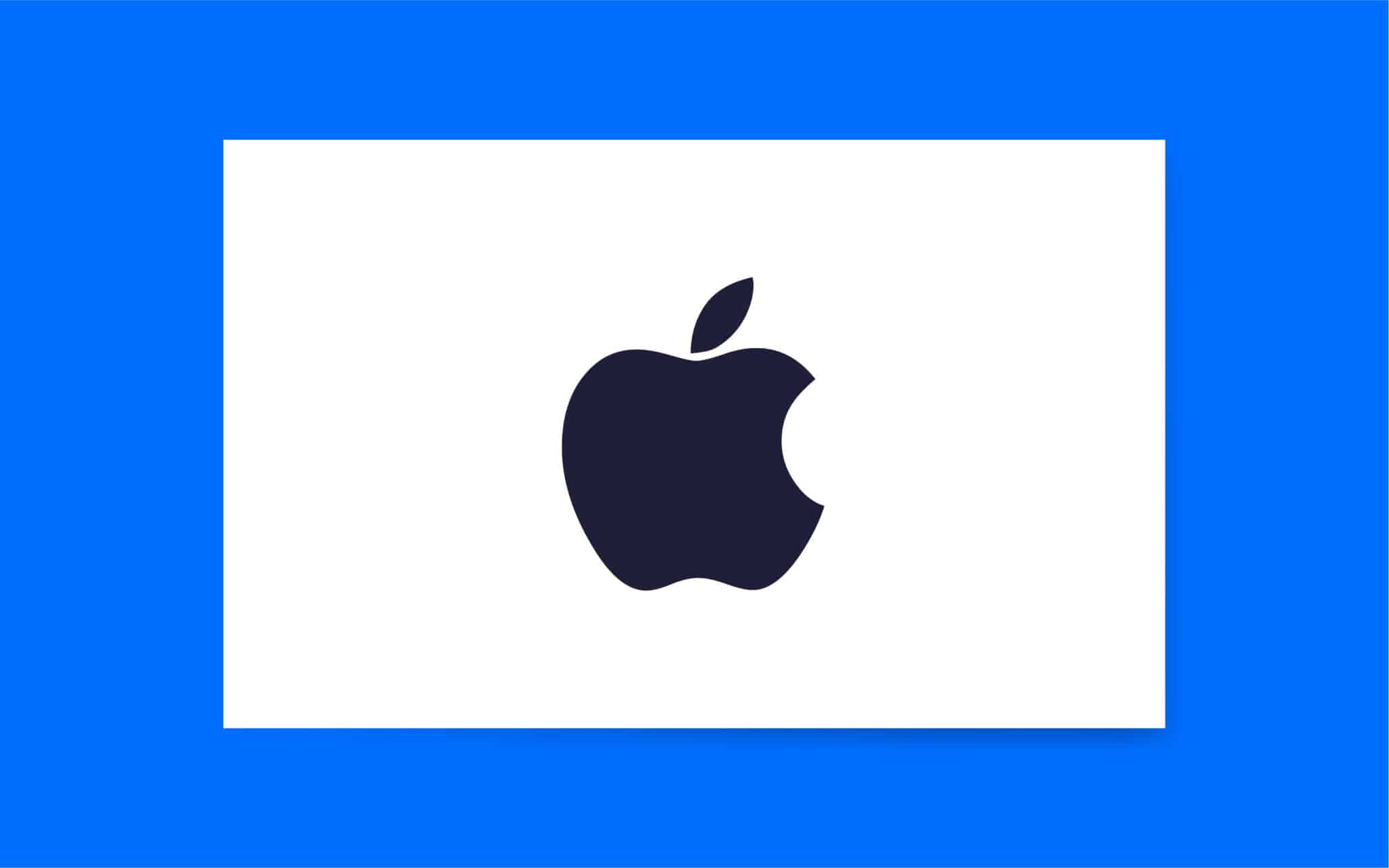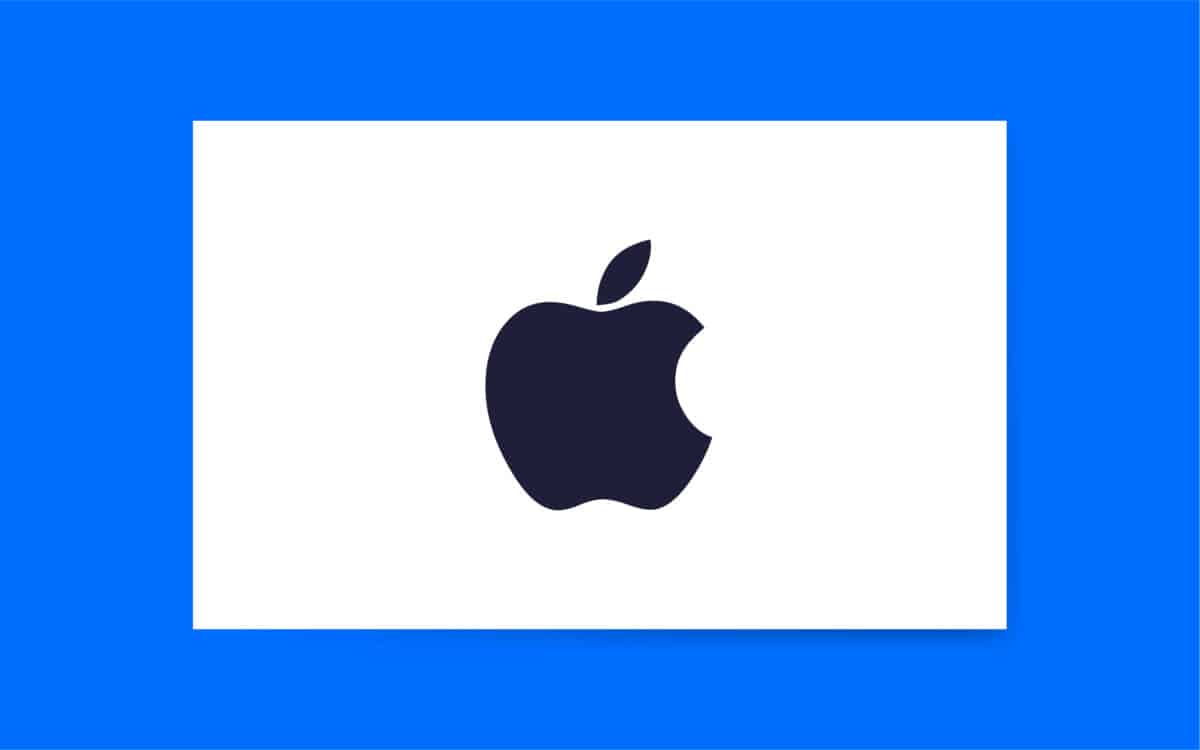 Apple
Apple built its entire identity around the importance of innovation. Even the word "Apple" is something we associate with discovery and growth, thanks to the bible story of Adam and Eve and even the tale of Isaac Newton.
Each part of the Apple brand, from its focus on sleek, sophisticated stores, to its "Apple Genius" employees positions the company as a true pioneer in its space.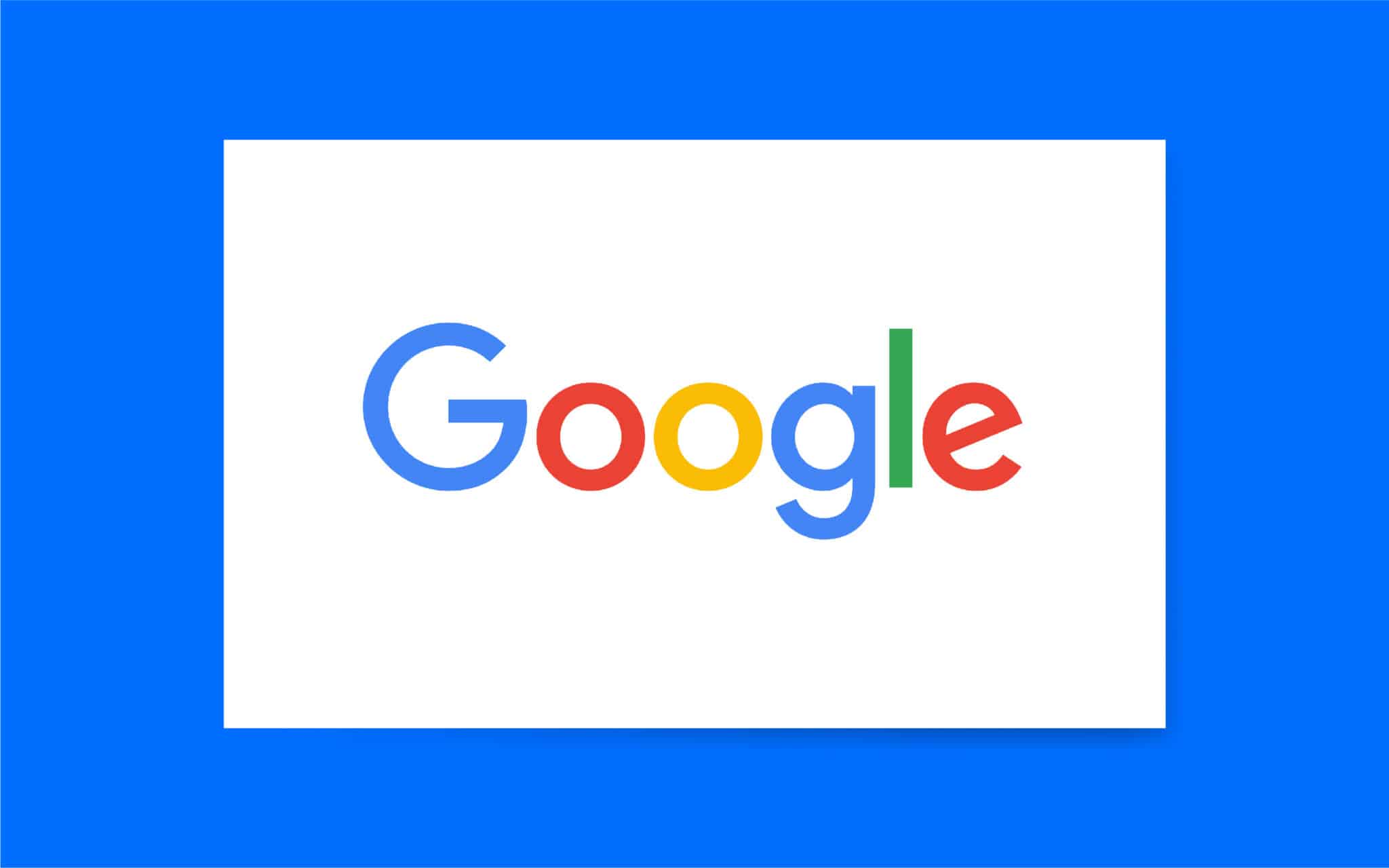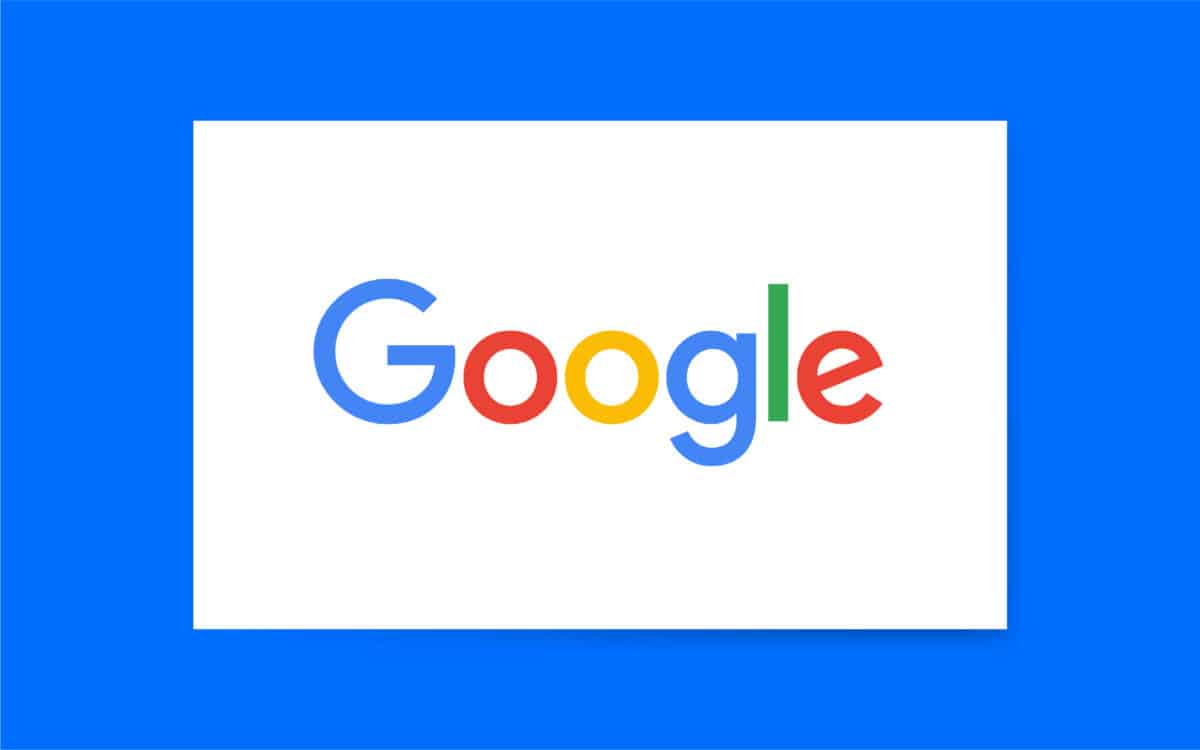 Google
Google wants to be seen as a fun and friendly company capable of offering innovation and accessibility. The name "Google" comes from the mathematical word "Googol," which highlights the organization's focus on delivering access to a huge volume of knowledge.
The colorful logo of the brand and its decision to allow countless artists to redesign that logo over the years also shows its commitment to helping everyone grow, thrive, and discover new things.
Make your tech brand shine
Learning how to brand a technology company might initially seem like a complex process.
However, the reality is that successful technology branding is all about creating an emotional connection with your target audience.
If you can figure out what makes your business special, understand what your customers need from you, and build a business around values that resonate with your target audience, your tech brand will thrive.
Of course, if you need extra help with tech company branding, you can always consider contacting a specialist team for additional support. Branding experts like Fabrik are always on hand to help any company find its unique identity.
Fabrik: A branding agency for our times.

We've built our reputation, building brands for other people.
Do you need to bring a new brand to life or breathe new life into an existing one? If so, let's start a conversation
Now read these:
—Top tips for marketing a tech company
—Your guide to starting a tech business
—The ultimate list of tech company logos
—How to name a technology company