Wondering how to start a coffee brand? Brewing up your own business with a delicious coffee line or distribution model could be an excellent way to thrive in today's competitive world. Around 64% of Americans say they drink coffee daily, and demand for coffee is constantly growing.
At present, the coffee market is expected to reach a value of around $151.92 billion by 2028, and every day, more customers seek out their perfect roast.
You don't even need your own in-person café to thrive in this ecosystem. Selling beans and accessories online can be just as lucrative as dishing out lattes and americanos in person.
Of course, no matter which business model you choose for your coffee emporium, one thing will remain critical to the success of your company: your brand.
When you start a coffee brand, everything from your logo to your website and name needs to be perfectly refined to ensure you make the right connection with your audience.
Here's your guide to starting your own coffee brand.
How to start your own coffee brand: Defining your brand
Today's coffee brands come in a variety of flavors. You can resell other coffee beans as part of a private label agreement, access dropshipping tools to have a third-party manage your fulfilment efforts, or simply roast and sell your beans from home.
The first step in learning how to start a coffee brand is determining what your company is going to look like, and how it's going to operate.
Sit down with your team (if you have one), and answer these questions:
What will my business model be?
Roasting your own coffee beans at home gives you more control over everything from production to flavor. However, it also requires significantly more expertise, as well as a lot of upfront investment in equipment. Private label selling and dropshipping can be more affordable options for beginners.
What are my company's values?
Your brand values will help to differentiate your coffee company from the competition. Are you going to be a highly ethical and sustainable brand, sourcing your beans from environmentally friendly sources? Do you want to focus on ultra-strong coffee, or coffee products for the masses?
Who will my buyers be?
Just as there are countless ways to start a coffee brand, there are also various "target audiences" you can address. Are you going to target millennial B2C buyers, responsible for around 44% of US coffee consumption? Do you want to go B2B and sell your beans to other cafes and restaurants?
How will my brand be positioned?
Where is your coffee brand going to fit into the wider coffee industry? Are you going to deliver premium (expensive) products to coffee connoisseurs, or are you more interested in affordability? Will you be working on a monthly subscription model, or selling products exclusively online?
Where will my brand be different to competitors?
How are you going to separate your coffee brand from other competing companies? Is your coffee customized to suit buyer preferences, or sourced from a unique location? What separates your coffee from the rest of the sellers in your industry?
While it's possible to change aspects of your coffee brand over time, like your business model or target audience, your values and positioning should remain consistent for the life of your company.
Defining what your company is going to stand for and how you differ from other brands from day one will help to ensure you can capture a consistent audience.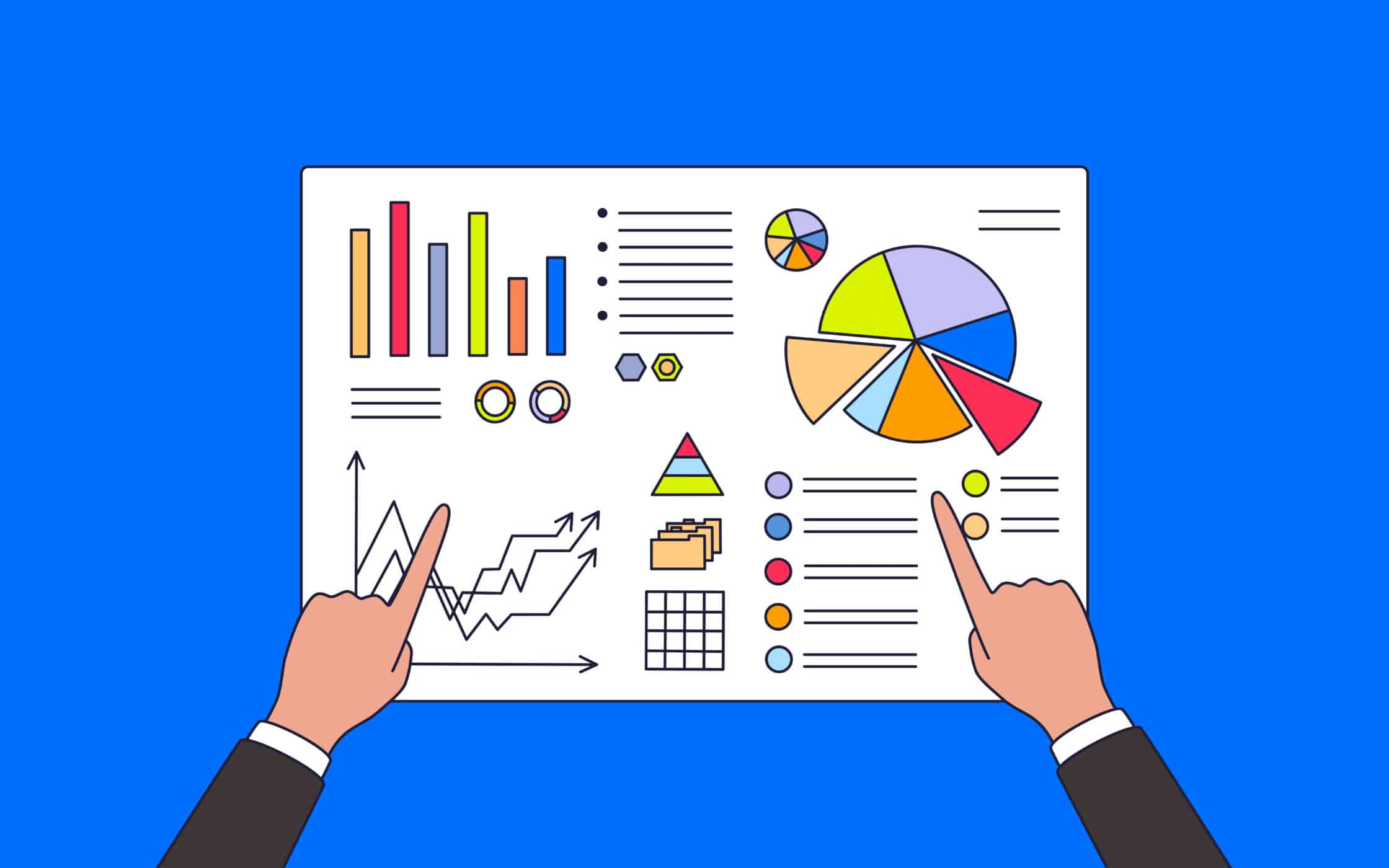 How do I start my own coffee line? The research
Answering the questions outlined above will give you some of the foundations you need for a successful coffee company. However, if you're brand-new to the industry, collecting all the information you need may require some initial research.
The more time you spend doing your due diligence when creating your coffee brand, the more likely it is you'll be able to sidestep common mistakes.
There are a few essential pieces of research you'll need to do before jumping into action.
Step 1: Look at business models
As mentioned above, there are various ways to dive in when you're learning how to start a coffee brand. The first option most people think of is home roasting. This involves sourcing green beans from somewhere and roasting them yourself.
It takes a lot of time and skill to learn how to roast beans effectively, and you may need to hire additional staff and purchase specialist equipment to help you.
Alternatively, you can try private labelling, which involves buying beans from a third-party and branding them with your own designs and company identity.
When choosing your business model, it's also worth thinking about the coffee products you want to sell. Do you just want to focus exclusively on coffee beans, or do you want to explore coffee-making tools, other hot drinks like teas, and coffee-flavored foods?
Step 2: Conduct competitor analysis
Once you've decided what you're going to sell and how you're going to sell it, you need to figure out how to differentiate yourself from the competition. This means conducting a comprehensive competitor analysis.
Look at some of the companies in your industry selling products similar to yours, with the same values, or target audience.
Think about where you can fill the gaps your competitors are overlooking. For instance, can you offer a custom "coffee blend" service where you design different drinks for specific customers? Maybe you can prioritize excellent customer service and fast shipping.
Looking at your competitors can also give you an insight into what your branding might look and feel like. Lots of coffee companies use colors like brown and green in their company image. You may want to follow the trend, or choose brighter colors to set yourself apart.
Step 3: Design your buyer personas
Now you need to identify your target audience. Creating buyer personas means designing documents which highlight the key demographics and defining factors of the people you want to reach. You may choose other restaurants and cafes if you want to sell coffee in bulk.
Alternatively, you can focus on a specific demographic of B2C customers. Ideally, it's best to go for a very specific niche when choosing your target audience. As tempting as it can be to try and create a product with global appeal, this can make it hard to compete in a saturated market.
Determine what kind of values and priorities your customers have, like a focus on sustainability or ethical sourcing. Look into their tone of voice and how they talk about coffee companies to help you identify your own marketing language.
How to create your own coffee brand: Brand identity
With your research in place, you'll be able to get to work on putting your coffee brand together. As any business leader should know, there's more to creating your own coffee brand than simply slapping a logo on a packet of beans.
There are literally thousands of coffee companies out there, and your brand identity will be the key to convincing your audience to choose your product over theirs. While there are various elements which play a part in your branding process, some of the most important points to consider include:
Your brand name
What are you going to call your coffee company? Naming your brand correctly is one of the most important steps you can take to ensure your business stands out.
You can choose a descriptive name, like "Costa Coffee", or opt for something more unique, like "Starbucks", with an underlying meaning.
Whatever name you choose, it needs to be unique, easy to spell, and memorable.
Your visual identity
Your visual identity is made up of everything your audience is going to see when interacting your brand. Designing an effective logo is often the first step for many brands. However, there are other points to consider too.
For instance, you may want to think about your brand colors, and how they're going to look on your website, your packaging, and your marketing materials. Consider font styles and illustrations or graphics, as well as how you're going to present your image both online and offline.
Your tone of voice
Your tone of voice or personality identifies how you speak to your target audience and connect with them on a consistent basis. You may choose a fun and laidback vibe, ideal for a younger audience, or go for a premium and sophisticated voice.
The exact tone you use will usually be dependent on your target audience. Use your knowledge of your audience and their own language use to define your messaging strategy.
Need an insight into what the assets above might look like? Take a look at some famous coffee brands for inspiration.
Starbucks uses an inventive brand name and a creative image to connect with an ambitious younger audience. Their identity is community driven and focused on concepts like sustainability — critical to their target audience.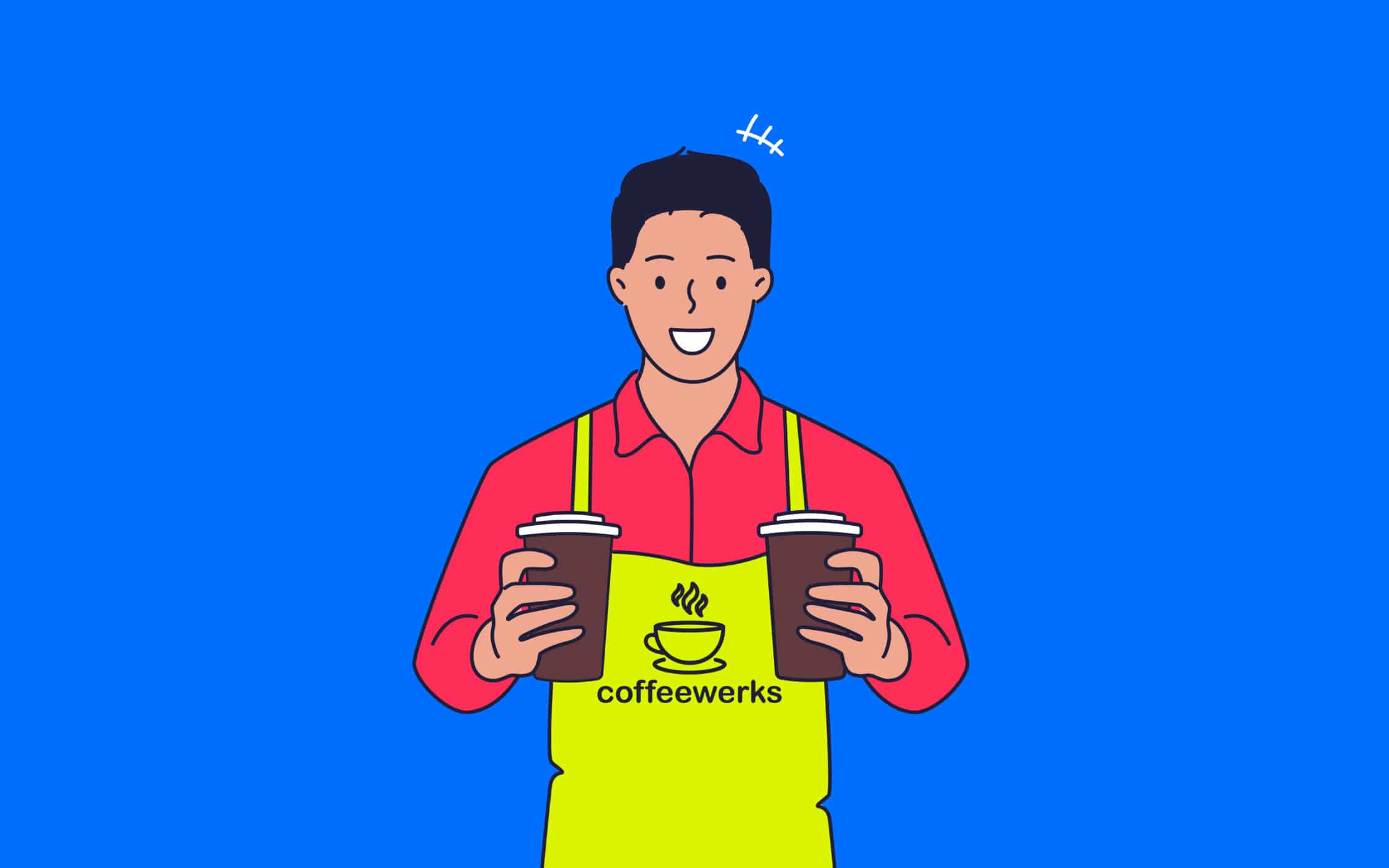 What does it take to make your own coffee brand?
Once you've followed the advice above on how to start a coffee brand, you'll be ready to start building your business strategy. Your brand strategy essentially identifies how you're going to sell your product, reach your audience, and develop brand loyalty.
Here are some of the key elements your brand strategy should include:
1. Create your sales platforms
While it is possible to sell coffee in the offline world, it's much easier for most people to get started in the digital landscape today. People are growing more accustomed to buying coffee beans and materials online. This even true in the B2B market.
No matter where your business strategy takes you, you're going to need at least an effective online website, capable of showcasing your brand identity, your products, and your vision. If you're new to creating an online store, it may be a good idea to work with a professional.
Your website should include an insight into your brand story, information about your coffee beans and where they come from, and a sales platform where your customers can make purchases.
You may want to connect your website to other channels for reaching your audience, like social media campaigns and email marketing efforts.
2. Develop a plan for brand loyalty
Connecting with your customers and developing affinity among your target audience is critical for a coffee brand. Loyalty is how you ensure your customers keep coming back to your brand and buying more from your business. Your repeat customers will likely make up the majority of your profits.
Take a look at how other coffee companies in your industry drive commitments from their target audience. Excellent customer service is a given, as is fast shipping and handling times. However, you can also boost your chances of long-term revenue with loyalty schemes and programs.
For example, Starbucks has its own loyalty card and app where users can earn rewards with purchases.
You can provide customers with special offers and coupons when they buy regularly from your business, and connect with your tribe through social media and email.
The more you engage your audience and work on developing consistent relationships, the more profitable your brand becomes.
3. Find the correct partners
Learning how to start a coffee brand is a time-consuming and complex process. It's also not something most people do alone. Even if you're going to be buying beans and roasting them yourself, you're going to need a team of suppliers to keep your inventory stocked.
Think about the people you're going to need to work with to bring your business to life.
This will depend heavily on your chosen business model, but some key professionals include:
Branding and marketing experts
Working with graphic designers to create your logo, marketing experts to promote your company, and similar professionals can help you grow your company much faster. Consider getting help with your brand growth.
Suppliers and fulfillment companies
Suppliers are the people who send you your coffee beans or grounds for branding. You can either add your brand to existing products, or design something from scratch, but you'll need a supplier either way.
Fulfillment companies help to ship your products to your target audience, and assist with packaging.
Specialist support
Specialists can assist with various aspects of running your business, like making sure you have the right legal certifications to produce coffee, insurance, and accounting guidance. These professionals will help you to avoid dangerous mistakes.
4. Think about promoting your brand
Starting a coffee brand means committing to regular promotion and growth strategies. There are plenty of ways to get your company out there. For instance, Chapter Coffee Roasters has a strong presence on social media, and frequently works with influencers to drive attention to their beans.
You can set up an email marketing strategy, to consistently nurture your customers and keep them coming back to your store after they've made a purchase or interacted with your company.
Some companies even partner with other retailers and organizations to help spread brand awareness. You could, say, give samples of your coffee to local cafes and restaurants so they can share them with customers, and generate more sales from a nearby audience.
5. Deal with the legal side
There are various legal and administrative tasks associated with starting your own coffee brand. Once you've decided on a legal structure, like a sole proprietorship, or limited liability company, you'll need to apply for a business license and register for taxes.
There are professionals who can help with this if you're not sure where to begin.
You may also need food certifications if you're going to be selling certain kinds of coffee-themed products. If your inventory consists of unprepared coffee beans purchased via private label, you shouldn't need any certifications.
Remember to consider:
Copyrights and trademarks
Copyrights and trademarks help you to protect your brand identity, your products, and even your name, so you don't have to worry about other companies swooping in and stealing your customers.
Accounting and banking
You'll need a dedicated business account for your transactions, and an accounting strategy to keep an eye on everything from taxes to VAT. A professional bookkeeper or accountant can help here.
Business insurance
Your company will need insurance to protect you from any legal issues. General liability insurance is often a must-have for any brand, but you can also look into other forms of coverage depending on your business structure.
How much do you need to start a coffee brand?
Part of learning how to start a coffee brand is figuring out your financial strategy. There are various costs associated with launching your business. However, the exact amount you spend will depend on your business model.
If you're starting a company where you roast your own beans, you'll need essential products like:
Packaging supplies.
Coffee roasters.
Green coffee.
Labels.
Heat sealers.
Coffee grinders.
If you're using a dropshipping or private label model, you'll be able to keep costs lower, by purchasing beans without the production costs. You may still need to pay for things like packaging and shipping, but you won't need to buy specialist equipment.
You can also consider "contract roasting", which involves paying a rental fee to use the facilities of a pre-established brand. The roasted coffee can still be sold under your brand in this business model, but you can avoid the costs associated with buying all of the equipment yourself.
Ongoing costs for a coffee brand might include:
Point of sale system and transaction fee costs.
Purchasing green coffee, beans, or grounds from a supplier.
Packaging supplies, labels, and storage costs.
Shipping and delivery fees (either direct or through a third party).
Marketing and promotional costs.
Starting a coffee brand the right way
Learning how to start a coffee brand can seem like a complex process. There are a lot of steps involved beyond simply choosing a logo and deciding what kind of products you want to sell.
Business leaders need to define everything from go-to-market models to marketing campaigns.
You'll also need to think carefully about how you're going to build a relationship with your target audience, and encourage them to continue purchasing items from your store for as long as possible.
This means developing a brand with an emotional impact, and using various methods to consistently engage your followers and fans.
Once you're in motion with your coffee brand, you'll also need to commit to consistently updating and improving your plan. You may need to switch to new suppliers to keep your prices low, or think about different sales models, like selling through partners, to reach a wider audience.
The most important thing to remember is a great coffee company will always be dependent on your ability to build an unforgettable brand.

We've made our name famous by naming other businesses.
Get in touch if you have a company, product, or service that requires a unique name. Click below, and let's start a conversation today!
Fabrik: A branding agency for our times.